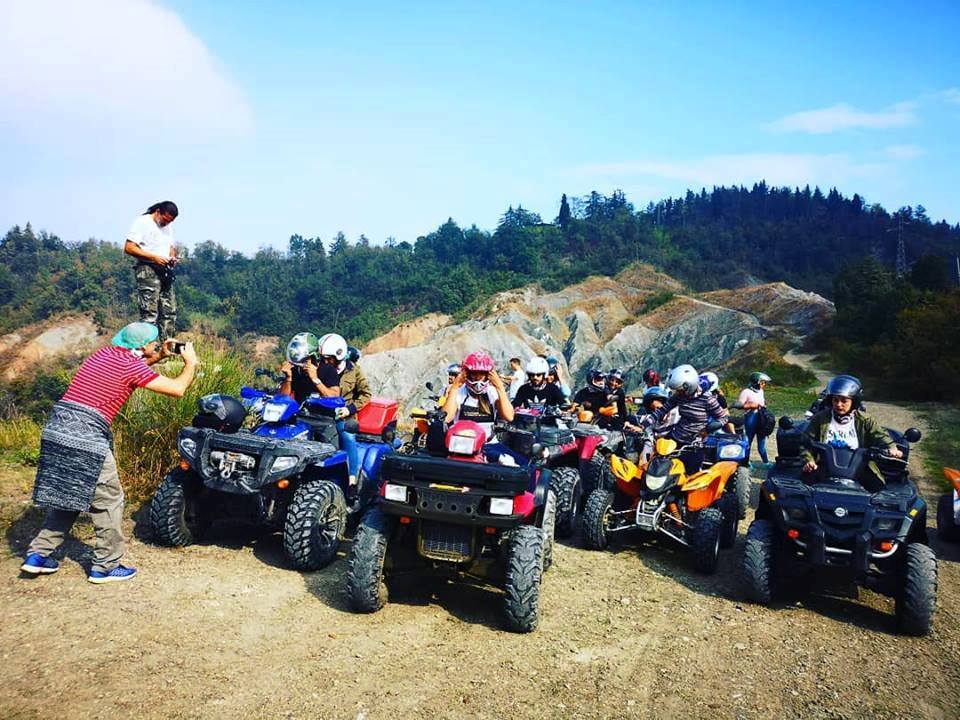 Discover Tuscany driving a QUAD
Eurocasa Holiday is pleased to suggest you a new way to discover Tuscany, driving a QUAD.
With these off-road vehicles, you can reach every place, even the most off road ones and experience a new kind of tourism in the countryside.

This means are safe and suitable for everyone, just think that in order to participate as a passenger you must be at least 3 years old.

Our guides will be happy to accompany you to discover the authentic places of Tuscany on board of the QUAD and why not, to take a break and taste a glass of good wine.

Before leaving, from the area of ASCIANO (Siena), the guide will give a briefing to show you how to use the vehicle and you will also have the opportunity to do some tests inside the private circuit.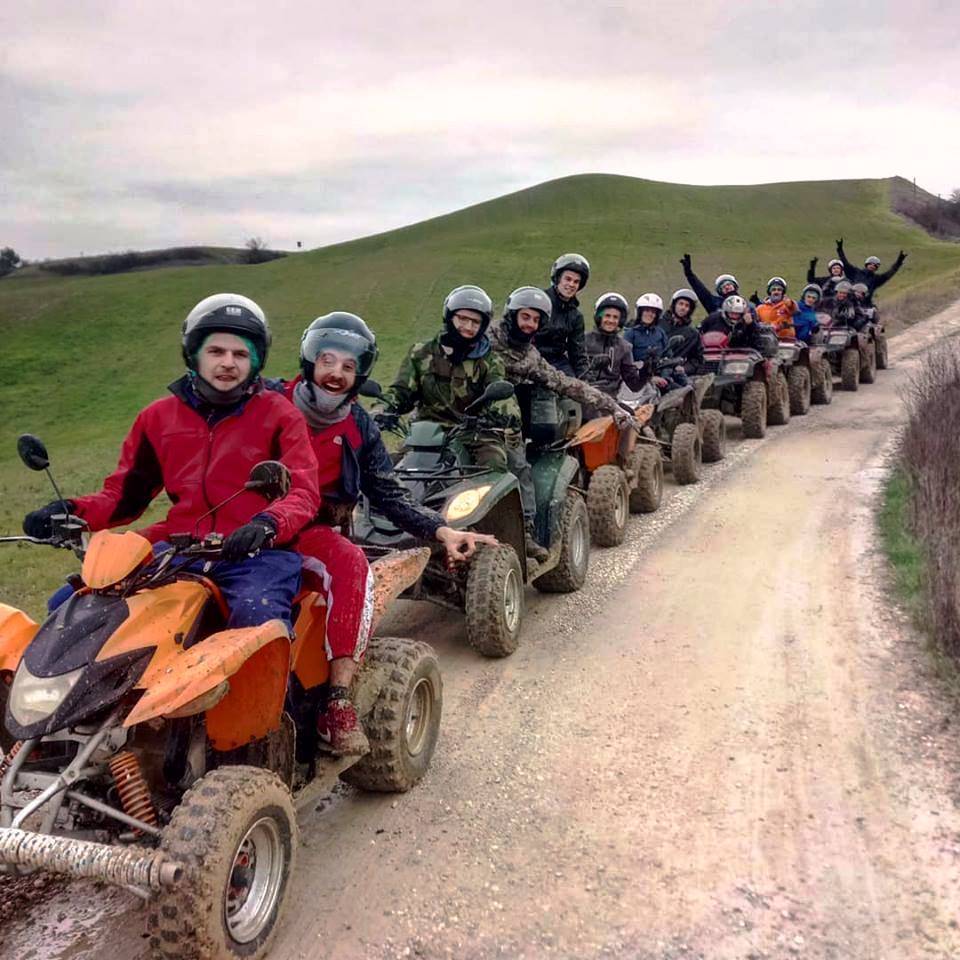 Below, some group excursions proposals from Eurocasa Holiday.
• 1 hour Excursion SUITABLE FOR EVERYONE
55 euros for drivers and 25 euros for passengers for 1 hour

Panoramic and simple route. We will go through a section of the Eroica, the vintage cycling event. The departure and arrival are scheduled where you can leave your car. The route is interesting to take in any season.

• 2 hours excursion SUITABLE FOR EVERYONE
90 euros for drivers and 25 euros for passengers

We will go through a path between old mule tracks and cultivated fields paths planted with wheat, sunflowers and alfalfa. This route offers breathless landscapes ideal to take wonderful pictures all the year-long. A natural terrace overlooking the gentle curves of this area of Tuscany that characterizes the Crete Senesi. The route is interesting to take in any season.

• 2 hours excursion SUITABLE FOR EXPERIENCED
100 euros for drivers and 25 euros for passengers

We will face technical and adrenaline traits but also some scenic sections. The route is developed on off-road between rocky mule tracks and paths traced into the woods.
Some sections with clay bottom are slippery in wet periods or short rains. Even during this type of excursion you can take pictures of the picturesque landscape of the Tuscan countryside.

• 4 hours Wine Tasting excursion SUITABLE FOR EVERYONE
165 euros for drivers and 40 euros for passengers

We will take you to discover fantastic breath-taking views, immersed in the peace and tranquility of nature. Varied route, during which alternate stretches in the area between the Chianti where you can see vineyards and olive groves and stretches in the area of the Crete Senesi, where you will be able to live a really "postcard" atmosphere.
During the tour there will be a 40/45 minutes stop to a visit and wine tasting of wines, beer or oil produced by one of the farms in our area. On request it will also be possible to visit a Historical Cellar.4 hours of pure fun that you can share with your closest friends or family. The route is interesting to do in any season.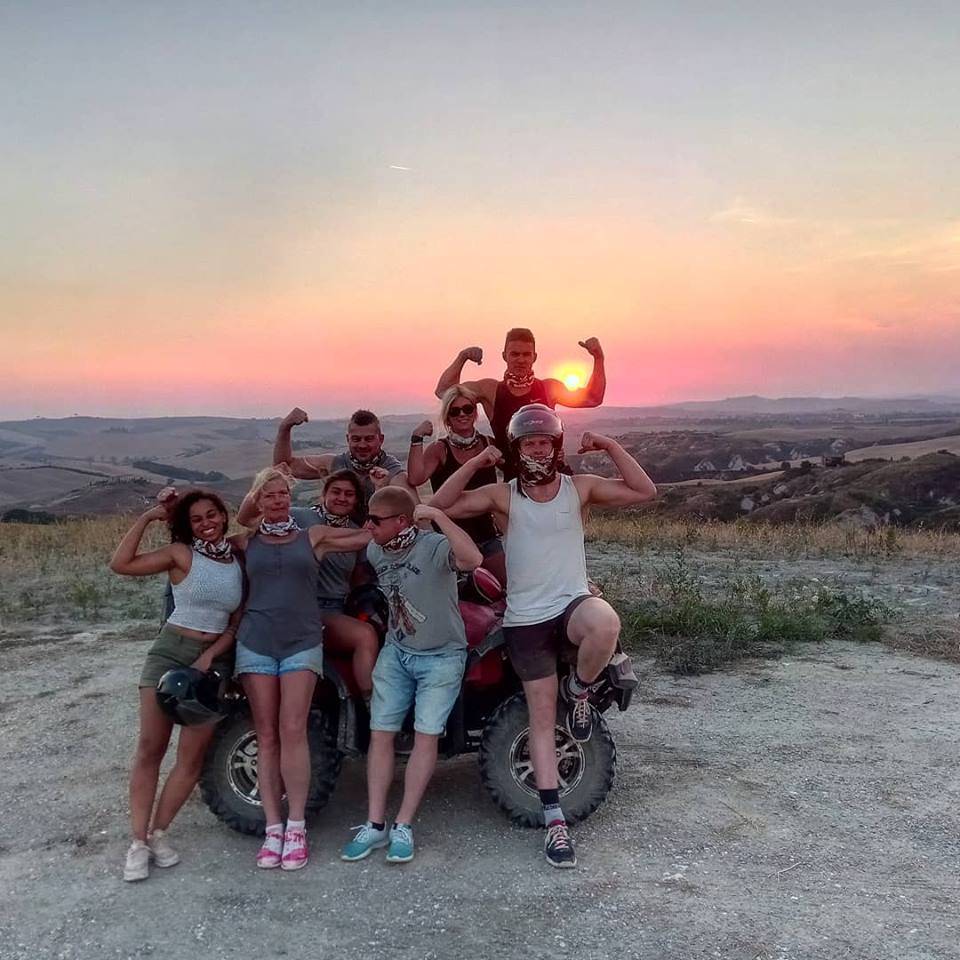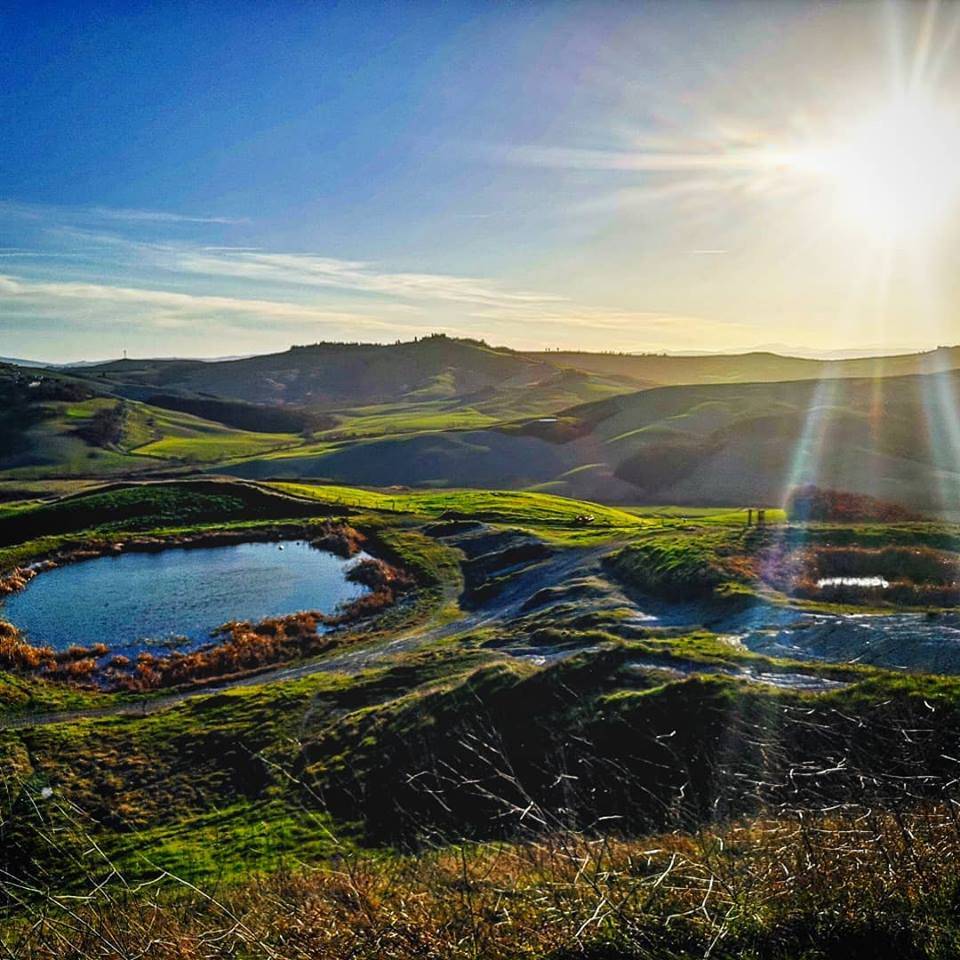 Weather:
If it is not possible to do the excursions in complete safety, the experience will be postponed to another date without any surcharge. Generally it is possible to drive also with rain. Waterproof clothes are available for rental.

Recommended clothing:
• trekking shoes
• long / short-sleeved shirt, gloves depending on the season
• long trousers
• k-way (if you do not have it, you can rent it on site)
• it is advisable to bring a complete change
• a scarf for the dust in the spring / summer period (if you do not have it, you can rent it on site)

The experience includes:
• RC insurance against third parties
• fuel
• mechanical available during the entire excursion
• helmets and hygienic under helmets
• expert guide who will accompany you throughout the journey
Required documentation:
• driving license A or B

All tours can be made private and 100% tailor made for you.

Contact us and we will be happy to arrange your perfect tour!