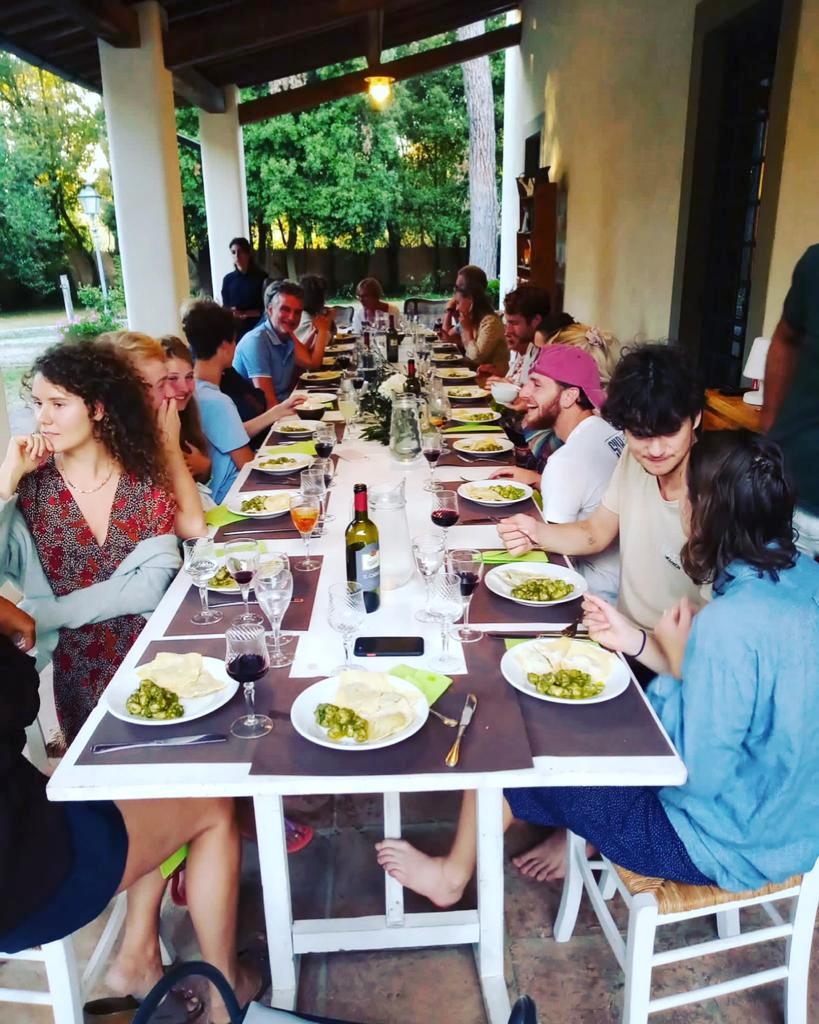 Typical Tuscan Dinner in villa
Your holiday is an extraordinary time to celebrate a special event like a birthday, an anniversary or if you are just looking for a relaxing evening BOOK A TYPICAL TUSCAN DINNER IN VILLA.
Our 100% Tuscan Chef is long experienced and well prepared and he will be more than happy to cook directly at your villa a typical Tuscan dinner.

The staff will take care of everything from the shopping to the waitress service, to the kitchen cleaning up.

Our Menu proposal:
APPETIZERS:
- Tuscan black crostini (liver) bread;
- Mixed bruschetta;
- Seasoned and fresh pecorino cheese with honey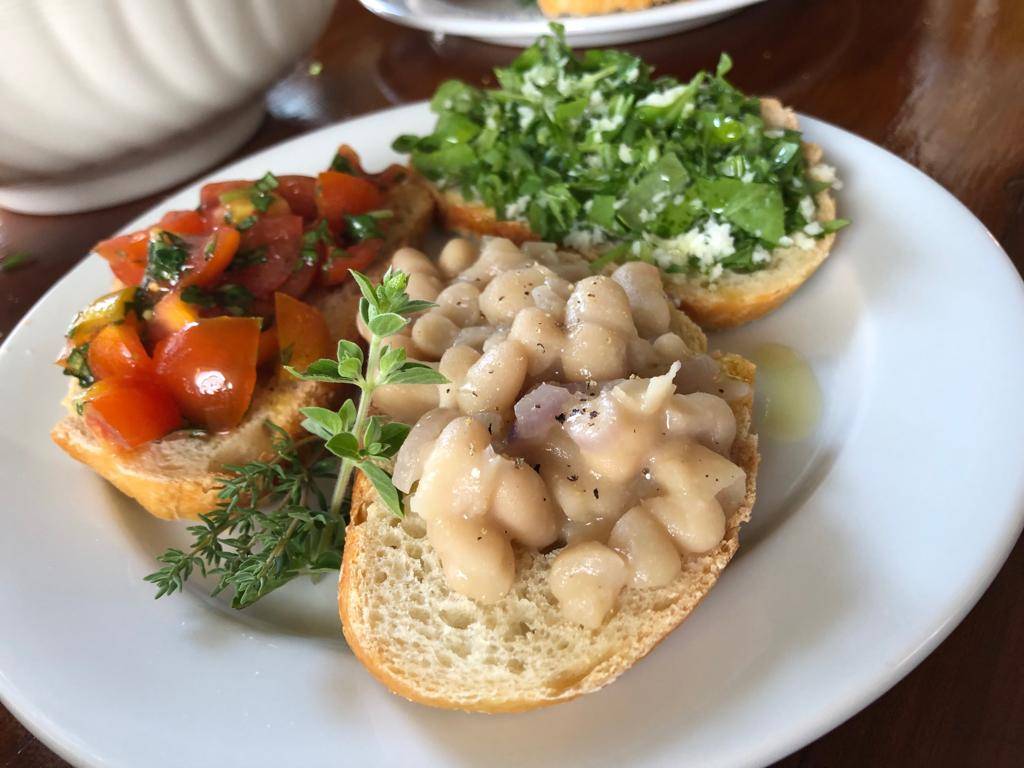 PASTA DISH:
- pappardelle or pici with tuscan meat sauce (ragù)

MAIN DISH :
- chicken with potatoes cooked in pan and mixed salad

DESSERT:
- tiramisu

Local Wine included.
Beverage for children included.

We can also arrange any specific dinners to meet allergics, intolerants, vegetarians, vegans… needs.
​
PRICES valid starting from 4 people
Adults - Euro 60
Children up to 12 years - Euro 35

Some insights on the typical Tuscan dishes that we have proposed:

THE BLACK CROUTONS

There is no genuine typical Tuscan dinner, without liver crostini, otherwise called black crostini, Crostini Neri or Tuscan crostini. They are called in many ways, but the concept does not change: if done well, they are really delicious. Today we find them in all restaurants and they are also an appetizer for family Sundays, for important dinners and for large parties; but where do they come from?
The "ancestors of crostini" are the so-called "mense", large disks of bread used before 1400. The bread used was hard (it was prepared only two or three times a month), it was first roasted and then soaked in broth: it is in this period that the crouton no longer became waste food, but was also appreciated by lords, dukes and counts, from the 15th century onwards. And it is precisely on the tables of the nobles that the culinary tradition of appetizers was born, which soon spread to other European courts.
In the history of crostini we can see the perfect symbiosis between poor peasant and bourgeois cuisine embellished with spices, aromas and wines: a way to consume bread, the primary resource of less well-to-do families, and waste (offal) of chickens, while trying to "hide" their flavor with smells (onion, celery, carrot, sage, rosemary ...), fats (oil and / or butter), capers, anchovies and wine.
And a good glass of red wine is the best match with this delicious dish! Cheers!
THE PICI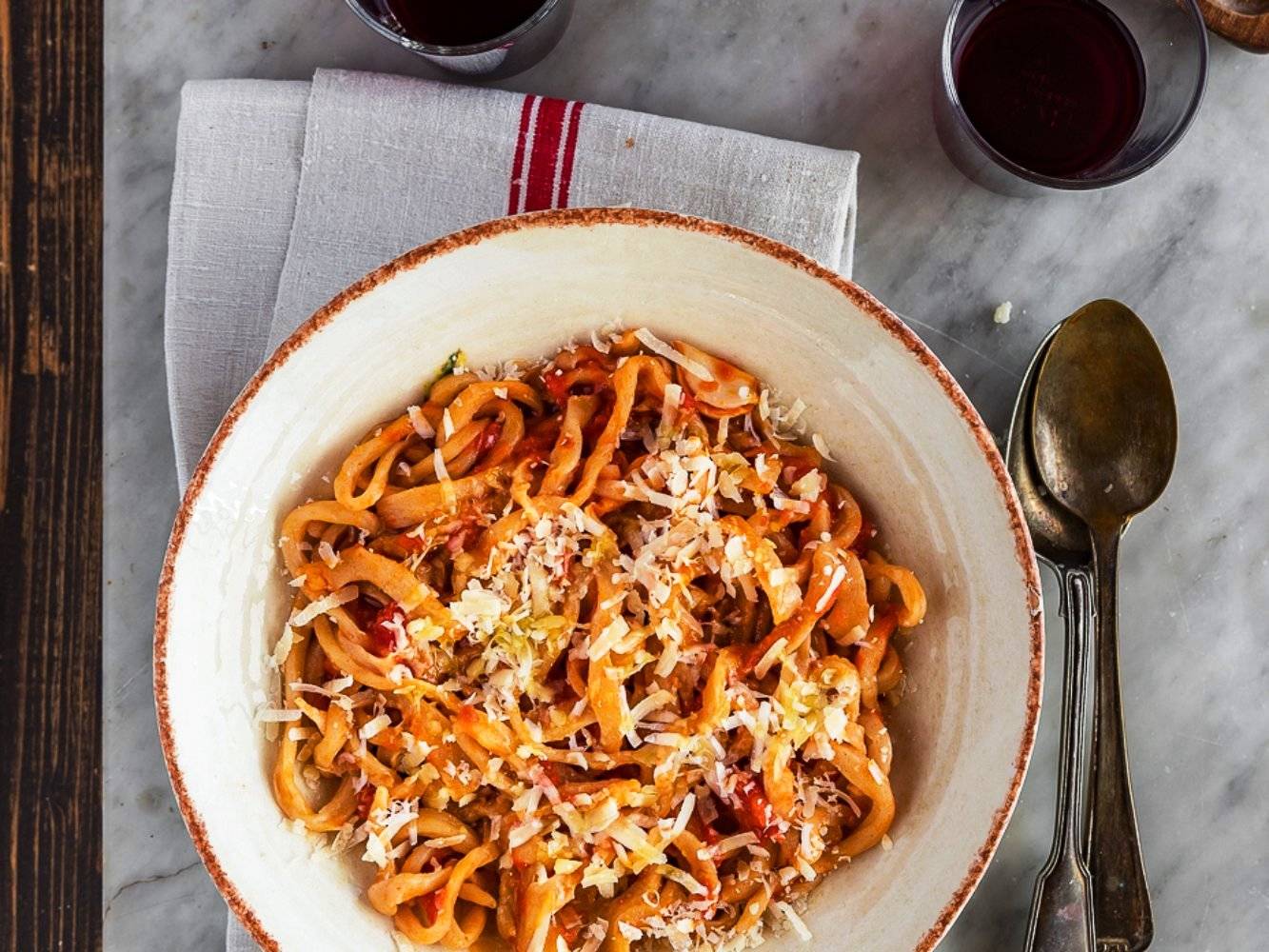 Pici are a typical fresh Tuscan pasta, similar to spaghetti but thicker. Simply prepared with flour, water, oil (in some variations) and salt, they represent the "poor" dish, typical of rural life. What enriches this pasta are sauces, to which it fits perfectly.
The origin of the pici seems to be Etruscan. A first testimony can be found in the Tomb of the Leopards of Tarquinia, in which a paste resembling pici appears.
The area therefore seems to be on the border between Tuscany, Umbria and Lazio and in these three regions in fact the same preparation takes different names such as the "lombrichelli Viterbesi"; the "pisciarelli", the "torcolacci", the "filarelli", the "lilleri laziali"; the "ceriole", the Umbrian "stringoli" and the Perugian "stringozzi".
As for the name, there are various theories. There are those who trace it back to the figure of Marco Gavio Apicius (25 BC 37 AD), one of the most important gastronomes of the Roman era, some instead claim it derives from the locality of San Felice in Picis, a town in the area of ​​Castelnuovo, of the diocese of Arezzo. Still others believe that their name derives from the white fir reserve of Piancastagnaio in the province of Siena which has a long, narrow and white shape (like that of the Pici) and is called Pigelleto. But perhaps the truth lies in the gesture that is made with the palm of the hand to make the dough take the shape of the picio, which in the Tuscan culinary jargon is the verb "appiciare".
If you want to try Tuscan cuisine and more, we also organize other types of culinary experiences, such as:
- Personalized dinners with chef at home
- Typical VEGAN Tuscan dinners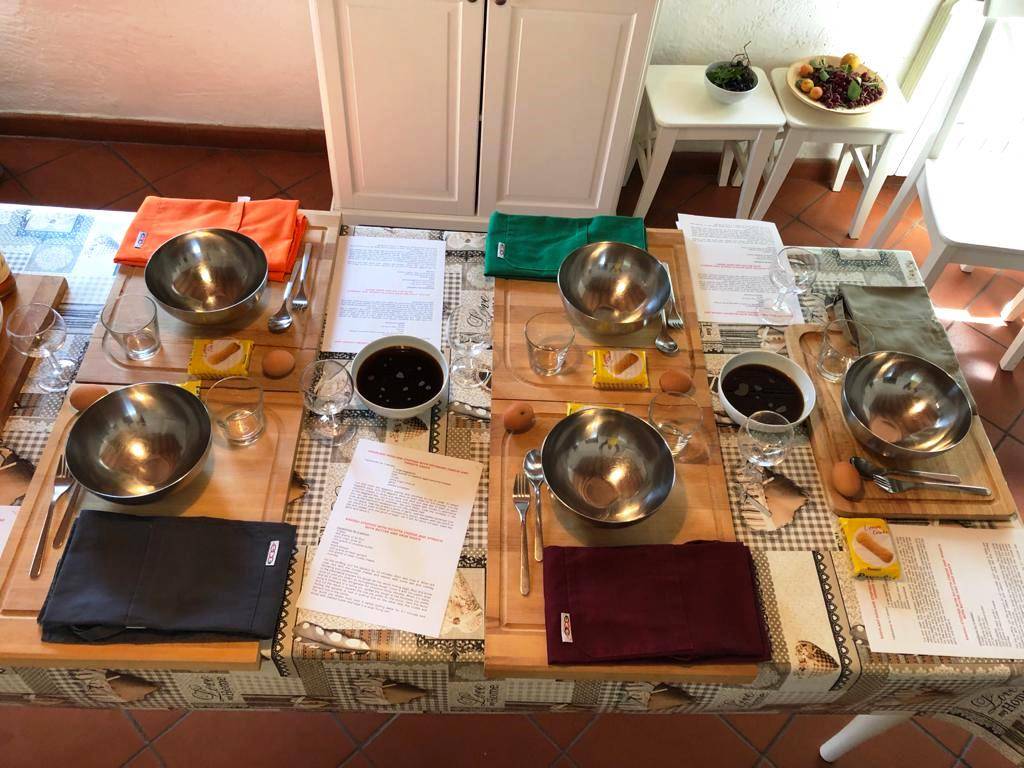 Why to book a typical Tuscan dinner?
To rediscover together with a Tuscan D.O.C cook, the value of Tuscan poor cuisine, its history and at the same time, its modernity.
To spend a different evening and pamper yourself with aromas and flavors that you can't taste so often.
To take home with you a special memory of taste and sharing.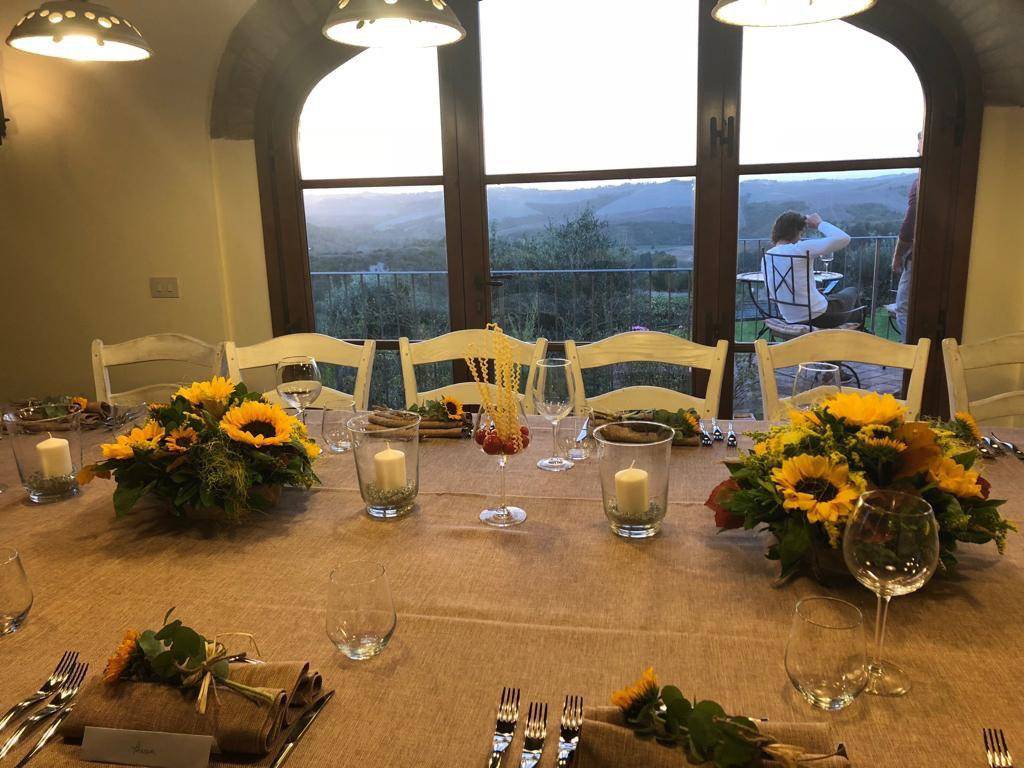 Cancellation policy:
Till 15 days before: free cancellation.
Within 15 days 100% cancellation fee.
Contact us for a personalized quote, we will be happy to help you organize the experience you are looking for!
info@eurocasa.com
0039 0575 84 53 48