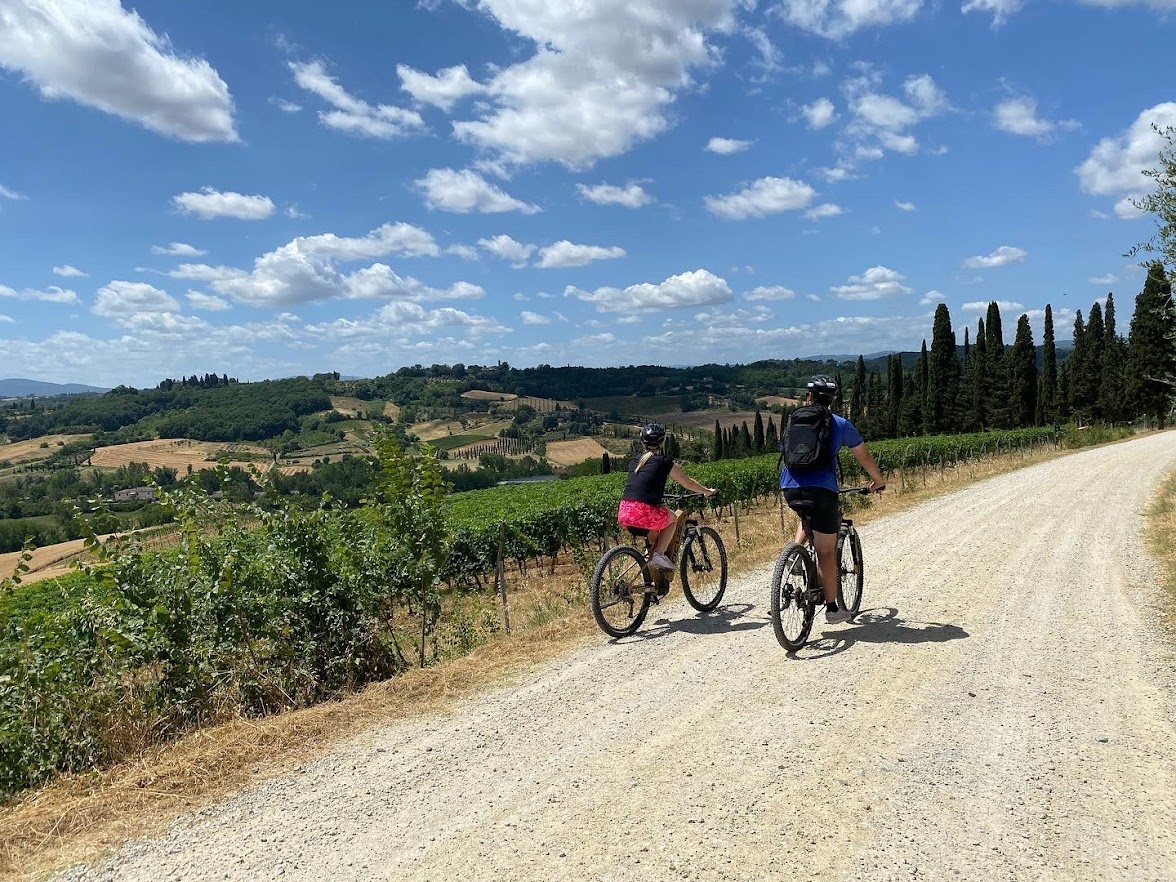 Tour of Cortona by E-bike
The E-BIKE is a normal bicycle that can turn you into a professional racer! It is an electric pedal assisted bicycle (also called Pedelec or Epac - Electric Pedal Assisted Cycle) equipped with an integrated central motor, which helps pedaling by reducing effort.
It therefore adapts to everyone's characteristics, allowing you to travel even difficult stretches that you would not have been able to tackle comfortably.
With this tour we will take you to discover the beautiful Cortona, but customized itineraries are possible according to your requests.
Contact us and we will create a tour for you!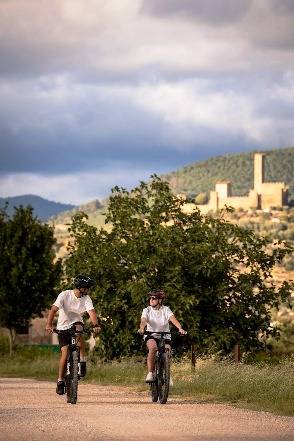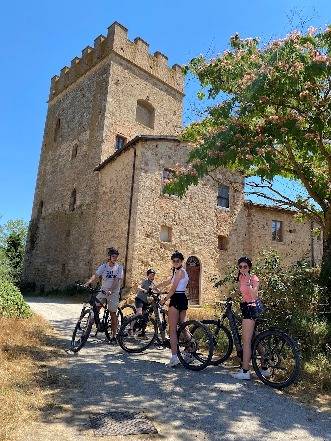 The details:
In Cortona to discover the village where nature and history come together in incredible views that will frame a beautiful e-bike ride to discover areas little known to mass tourism.
As it was for the Etruscans, Cortona is still located in a strategic position that allows, with a few rides, to visit historical places and admire breathtaking views.
You will always be accompanied by a guide who will dedicate a few minutes before departure to explain the use of the vehicle and to make the ride safe and fun.
The tour is simple and suitable for everyone. Thanks to an agile pedal assist, the e-bike will allow you to easily concentrate on what surrounds you, enjoying the ride to the fullest.
Upon returning, a short stop for a refreshing surprise
Meeting point:
Church of Santa Maria Nuova
https://goo.gl/maps/DXumXC4TPfcUopDE8
On request we can depart from the Camucia-Cortona station, which is easy to reach by train from Florence as well.
Duration of the tour: 3 - 3.5 hours
Distance: 20 - 25 km
Technical difficulty: Medium - Low
Secondary roads with little traffic, easy climbs and descents.
€ 95 / person Minimum 2 participants
The price includes:
- E-Bike rental
- Helmet for the bike
- Refreshing surprise
- Expert tour leader
- Technical assistance during the journey
For children under 14, info on request.
It is possible to stop on the way back to an Agriturismo with a winery for a visit with a light lunch and wine tasting.
The cost will be € 170 per person.
Cancellation policy:
Till 7 days before: free cancellation.
Within 7 days 100% cancellation fee.
In case of bad weather we will move the experience to a new date for free. If this is not possible we will offer free cancellation.