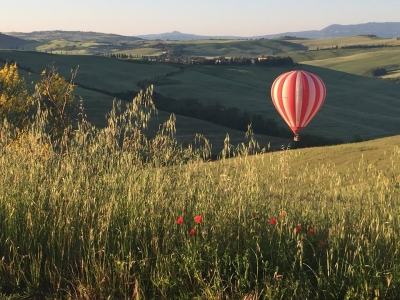 Experience Tuscany with Balloon
Have you ever dreamed of changing the perspective to visit Tuscany?

Chosing a balloon ride will allow you to do so and to find out how is Tuscany from above, an unforgettable experience!

The tour we suggest is operated by a professional balloon rides licensed company for Commercial Air Transport (CAT) by both the British and Italian Civil Aviation Authorities with highly qualified pilots providing impeccable service, safety standards and great experience.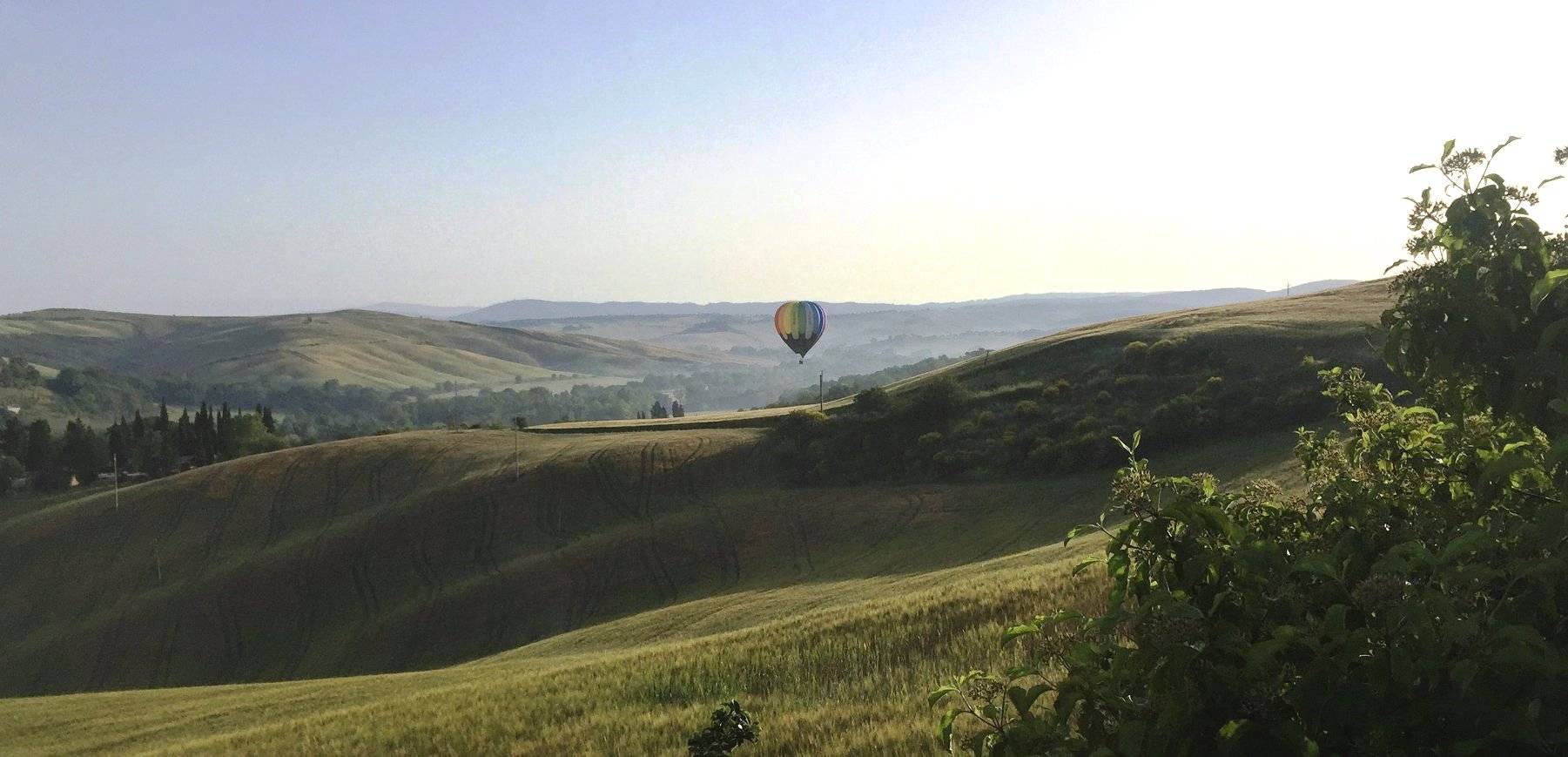 The territory where to take off is very important, the land you are departing from is on a lovely valley in the province of Siena. From there, you will fly to the north over Crete Senesi (Siena), or to the west towards Val d'Orcia, or to the south direction Pienza or to the east, direction Valdichiana and its green hills. The wind will decide.

We fly at dawn from 6 am to 7 am according to the season. Morning flights are the most sure.

The balloon flight normally lasts just over an hour, and it concludes with the traditional Champagne toast and a healthy breakfast with up freshly baked bread, pizza and pastries from the local bakery for the morning's breakfast. Local meats and cheeses, sourced from local markets, along with fruit in season.

Come prepared for outdoor activity – wear clothes; your cameras are welcome!

Price per person Euro 280 (Shared balloon ride with Champagne breakfast)
Children under 12 receive a discount of Euro 60, minimum height 137 cm.


On request, we can also depart from Florence, Siena, Lucca and Cortona.

If you are looking for a more intimate end exclusive experience, we can also arrange private flights.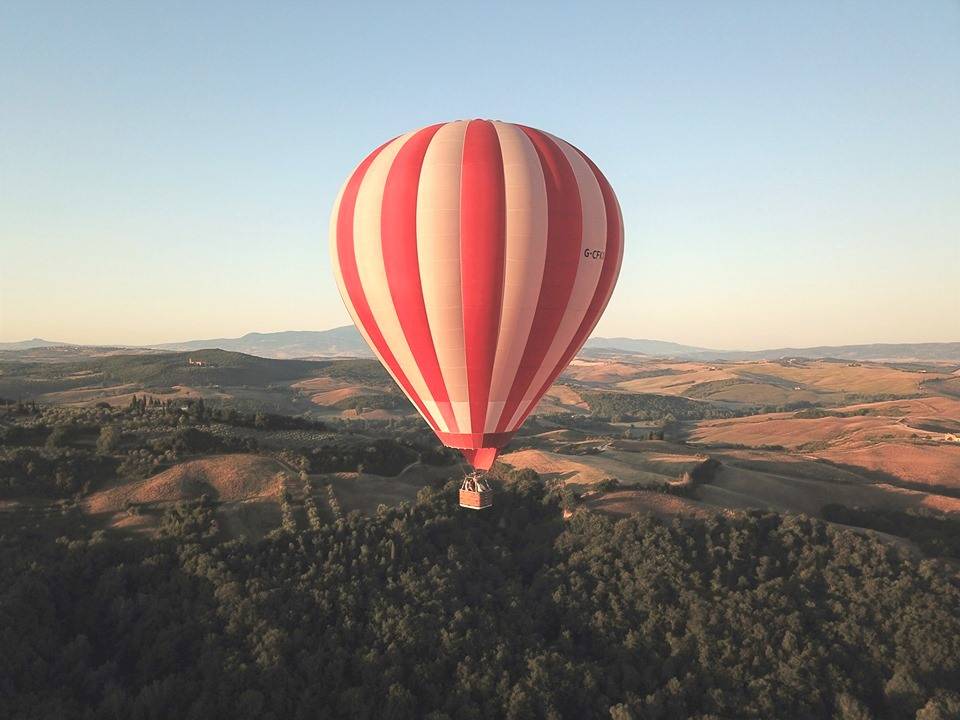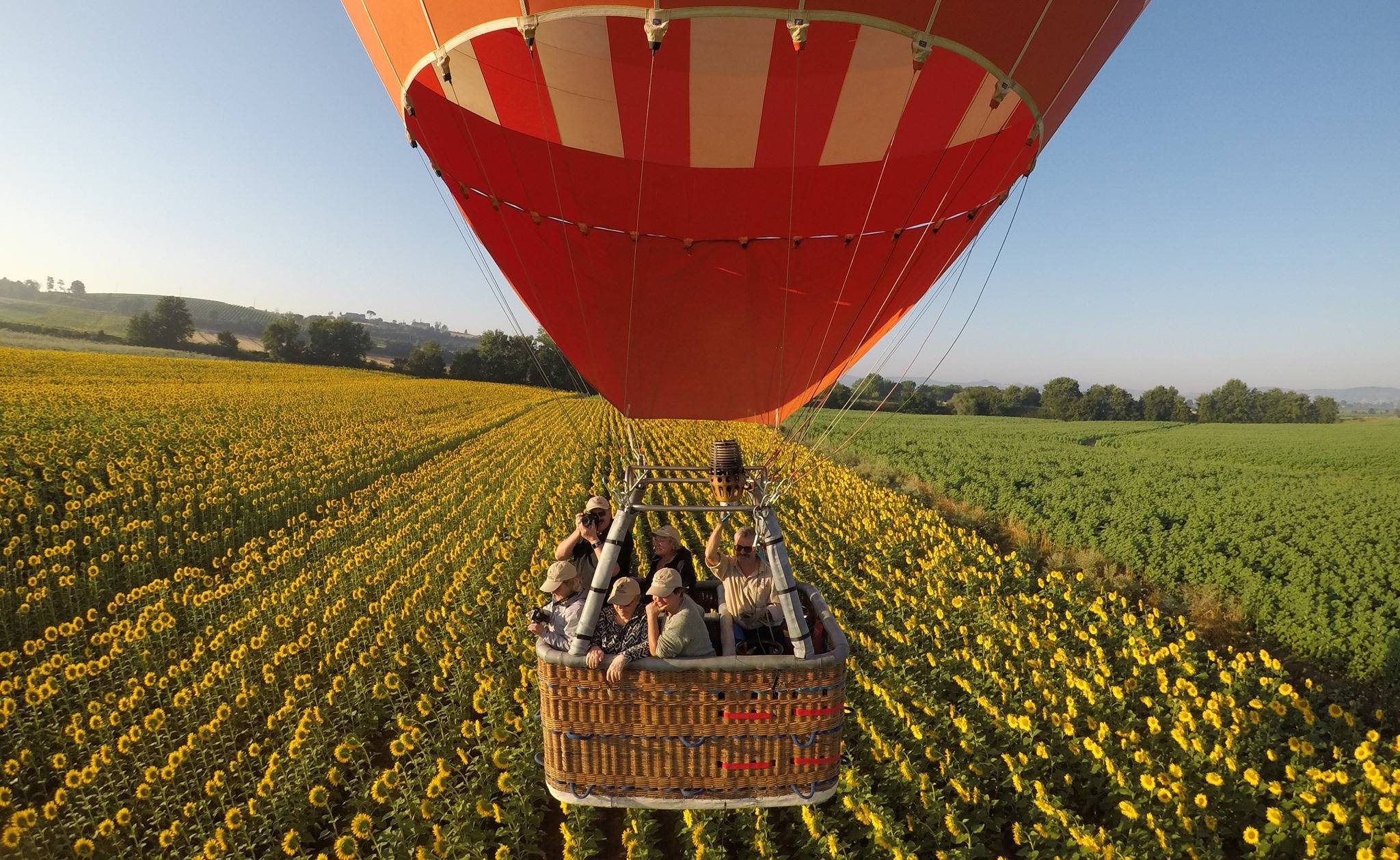 Do contact us for any info you might have and to book!