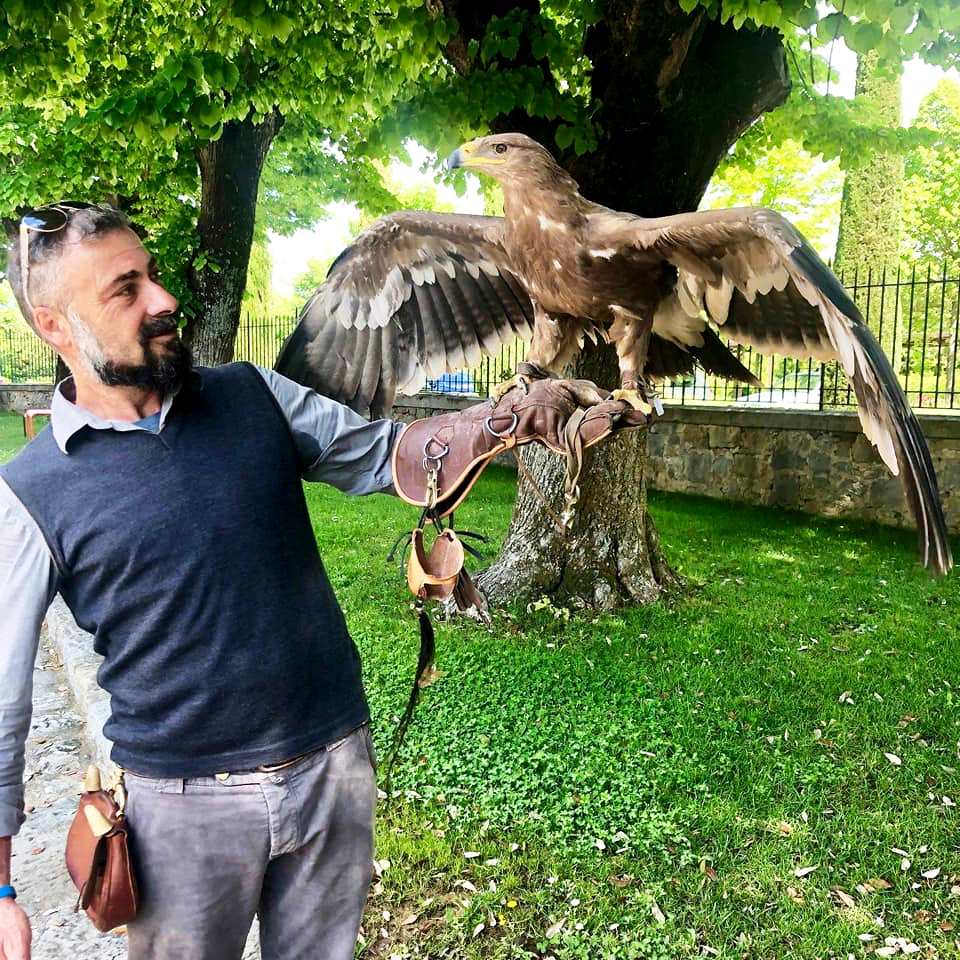 Live a Falconry experience in Tuscany
CORTONA - Falconry has been an Intangible Cultural Heritage of Humanity since December 2016. The important recognition and registration of the Italian falconry Art to the UNESCO Representative List confirms the cultural value of this ancient discipline.
The experience that we arrange, will take you on a back in time trip, in order to learn about the ancient art of falconry, the role of falconer in various historical periods and the world of falcons.

You can watch the flight of diurnal birds of prey and call them to you, by wearing a falconer's glove. Both adults and children will take part to this great experience.

Each participant will receive a certificate and some cards in memory of the experience with the falconers and the beautiful birds of prey, which you can admire in their splendor, while flying over your heads.

You will be accompanied and followed by a qualified and professional staff, with a graduate interpreter for Italian-English translations.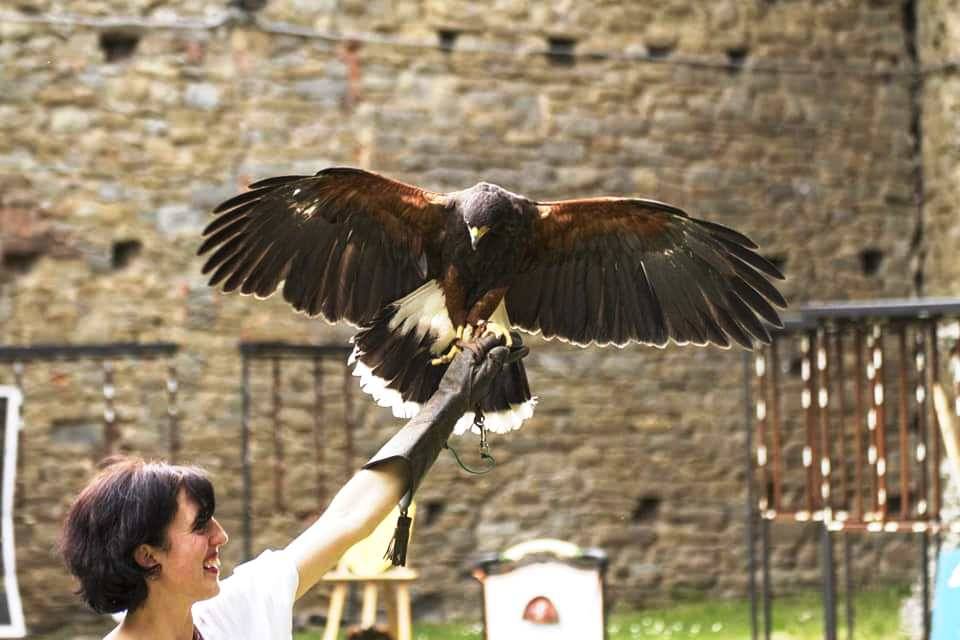 We are also pleased to remind you that all birds of prey are preserved and protected by law; born in captivity, in herds with regular papers and trained with positive reinforcement methods, without punishment.
For our falconers, animals are family members in all respects. They feed them with a varied diet based on quail, pheasant, rabbit, pigeon, chicken, all meats that they would be able to capture in nature, without using frozen food or poor in nutrients ones…. Just like they would do by themselves!
To meet anyone needs we arrange two kind of experiences:
The following experiences are DOUBLE LANGUAGE ITALIAN - ENGLISH.

- A FALCONRY EXPERIENCE CLOSE TO CORTONA (Arezzo)
Duration: 2 hours, usually from 10:00 to 12:00.
Ideal for adults, families or groups children aged over 12 years.
Prices:
1-2 adults € 160
3-4 adults € 220
5-7 adults € 280
8-10 adults € 300
- A FALCONRY EXPERIENCE for families with children under 12 years CORTONA (Arezzo)
Duration: 1h30
Fun in complete safety even for the little ones.
Prices:
€ 180 each family (parents + children)
€ 25 every extra person.
Cancellation policy:
Free up to 48 hours before the experience.
100% penalties within 48 hours before the experience.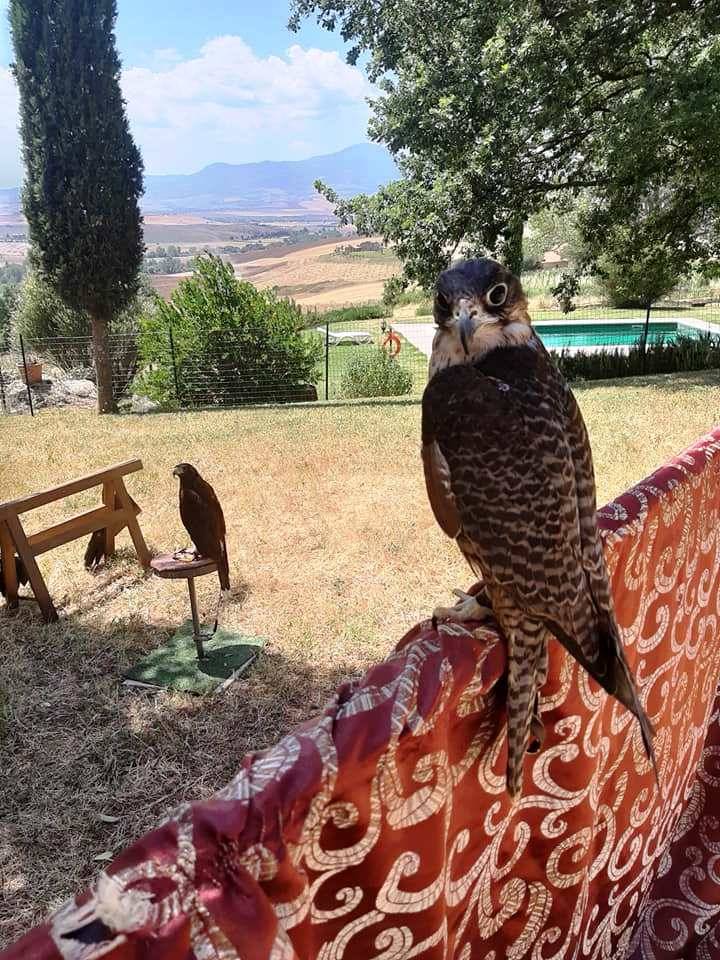 The experience also includes children workshops with small manual experiences related to the world of birds of prey.
Why to book a Falconry experience?
To get to know an uncommon but magnificent art and enrich your holiday in a unique way.
To learn through falconers, to have even more respect for these beautiful animals for the world of nature in general.
Because it is a truly suitable experience for everyone, young and old!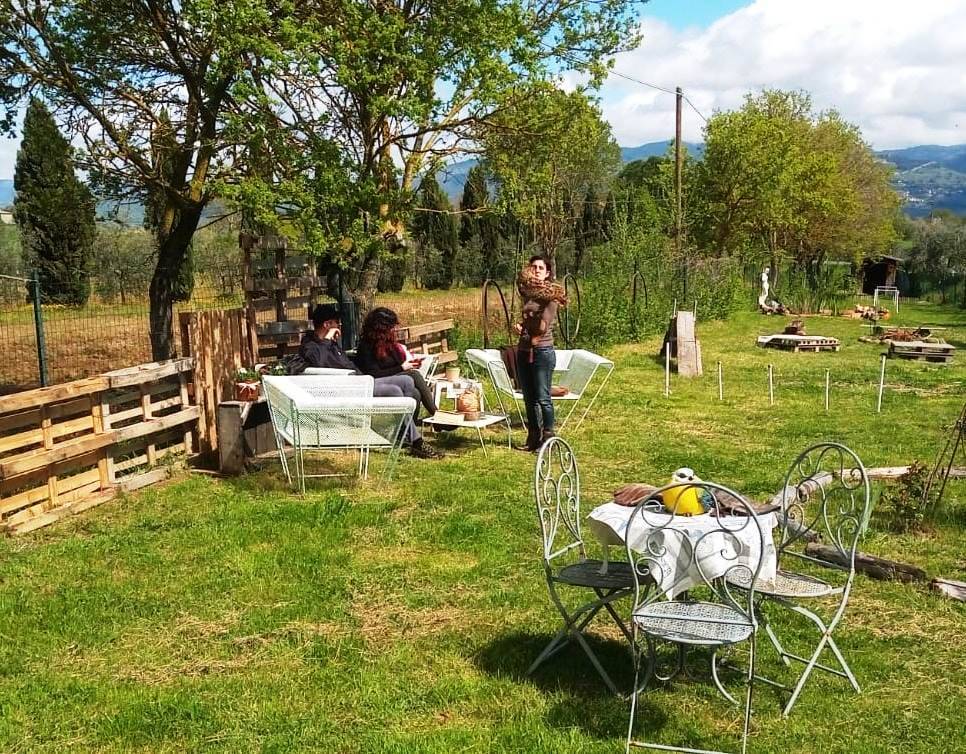 Dante Alighieri dedicates five precise references to the falcon in his Divine Comedy, here one for you:
"Come 'l falcon ch'è stato assai su l'ali,
che sanza veder logoro o uccello
fa dire al falconiere 'Ohmè, tu cali!',
discende lasso onde si move snello,
per cento rote, e da lunge si pone
dal suo maestro, disdegnoso e fello; "
(HELL - SEVENTH SONG vv. 127 et seq.)
Make your stay in Tuscany even more special, contact us and book a meeting on the art of Falconry with us.
00390575 - 845348
00393357604638