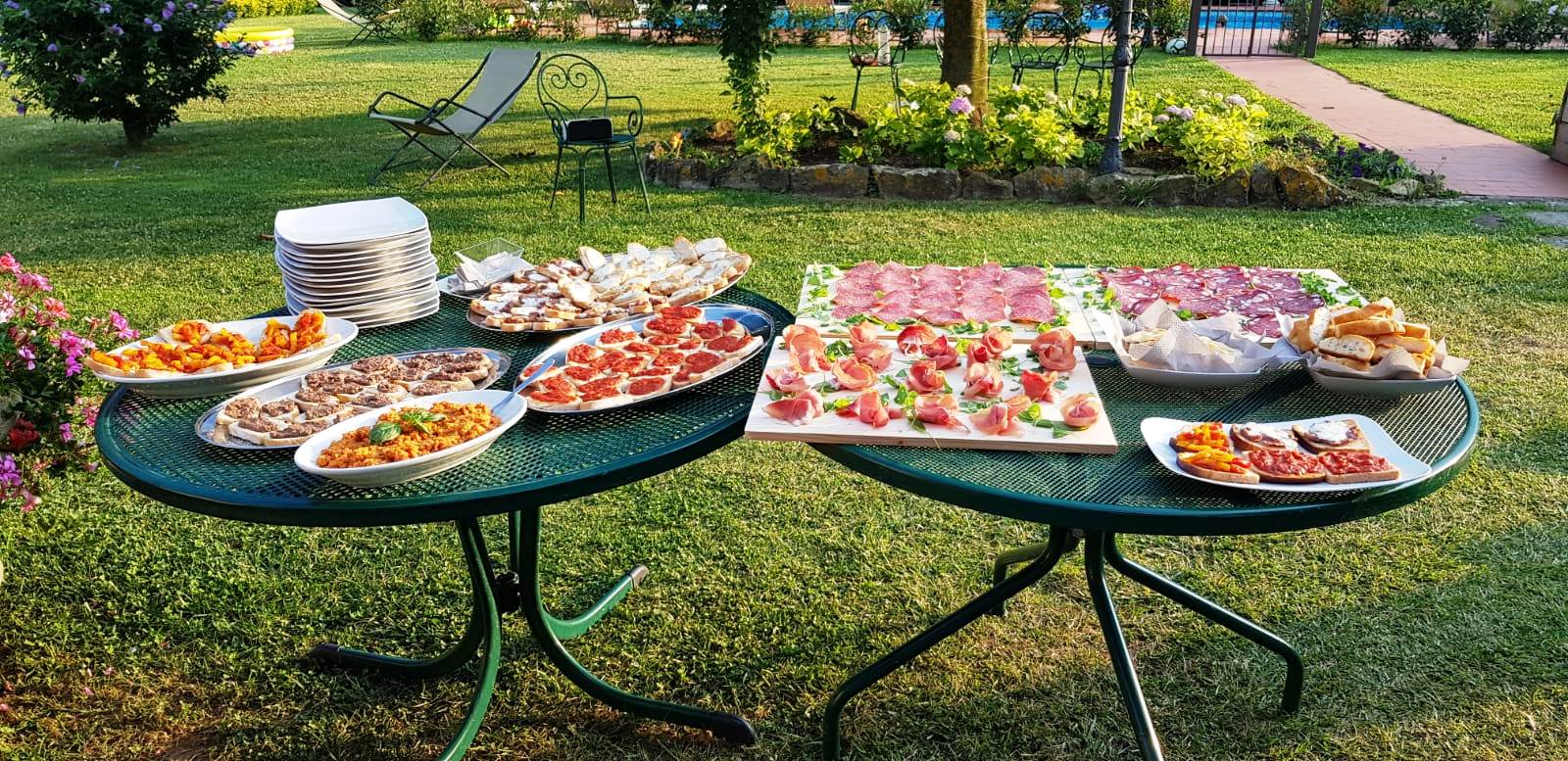 Welcome dinner at your holiday villa
Have you already booked the villa for your holidays in Tuscany? Or maybe are you planning your arrival day?
Then we have a special service to offer you.
The arrival day is always very tiring: a long journey by car, or by plane and there are many things to think about and organize.
Do begin your holidays in full relaxation, choosing a Welcome Dinner at your holiday villa for your arrival day.
You will not have to worry about rushing for groceries and preparing food because a Chef will come to your villa to prepare a typical Tuscan dinner that you can enjoy in peace, hopefully after taking a dip in the pool, together with your family and friends .
Here is our Menu proposal:
APPETIZERS:
- Mix of crostini, mix of bruschetta;
- Ham and melon;
- Tuscan cold cuts;
- Aged and fresh pecorino cheese with honey.
PASTA DISH:
- Pappardelle or Pici with Tuscan ragù;
DESSERT:
-Tiramisu or panna cotta and strawberries.
Local wine and drinks for children included.
Or for your arrival day you can choose our:
BURGER PARTY as a welcome dinner!
https://www.eurocasa.com/it/esperienze/burger-party/
Upon request we are able to satisfy all needs by preparing dishes also for allergy sufferers, intolerants, vegetarians, vegans ...
PRICES Valid from 4 people.
Adults Euro 50.00
Children from 5 to 12 years Euro 35.00
Children under 4 years - free.