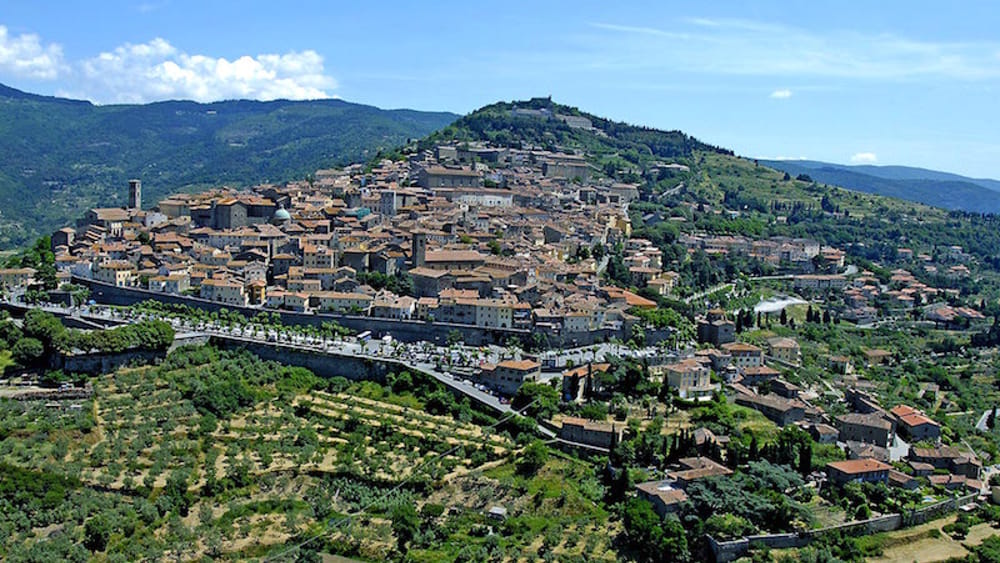 The Valdichiana
The Valdichiana is a green valley about 100 km long, located between the plains of Arezzo and Orvieto, including the hydrographic basin of the Canale Maestro della Chiana.

Human settlements in Valdichiana have really ancient origins. The various testimonies come from archaeological finds of Prehistoric and Protohistoric eras, although the real development occurred in Etruscan times. In this period the Valdichiana went through a time of great prosperity, whose splendor and importance are witnessed by numerous archaeological findings from the various centers, especially from the ancient Etruscan "Lucumonie" of Arezzo, Cortona and Chiusi.

After the Etruscan period the Roman Republic settled in Valdichiana, and it was during this era that, due to the overflowing of the river Clanis, who gave the valley its name, the Valdichiana turned into a swamp. The government of Florence, aware of the potential wealth of the Valdichiana Valley, tried for a long time to drain the swamp until, thanks to the construction of the Canale Maestro della Chiana, the problem was solved and the valley dried up, and the ground again fertile and cultivable returned to be the Etruria's granary.

Today the Valdichiana Valley is greatly growing in number of tourists. The artistic and historic interest of many of its centers every year brings thousands of visitors from around the world. Towns like Cortona, Monte San Savino, Lucignano, Montepulciano, Castiglion Fiorentino, Torrita di Siena ... are destinations of great artistic, cultural and gastronomic concern. Tourism is also projected towards the purely rural centers and the countryside itself, with their beautiful and typical views and landscapes. Today there are also many tourists who decide to spend their holidays in Valdichiana for trekking, hiking, hippo-trekking and mountain biking.

Another interesting place for shopping lovers is the Valdichiana Outlet Village.

The Valdichiana is also the homeland of the famous Chianina, cattle breed renowned for its meat and especially for his loin, from which you get an excellent Fiorentina steak.
Photo: Cortona, from arezzonotizie.it