Torre di Vignale
Arezzo, Toscana
---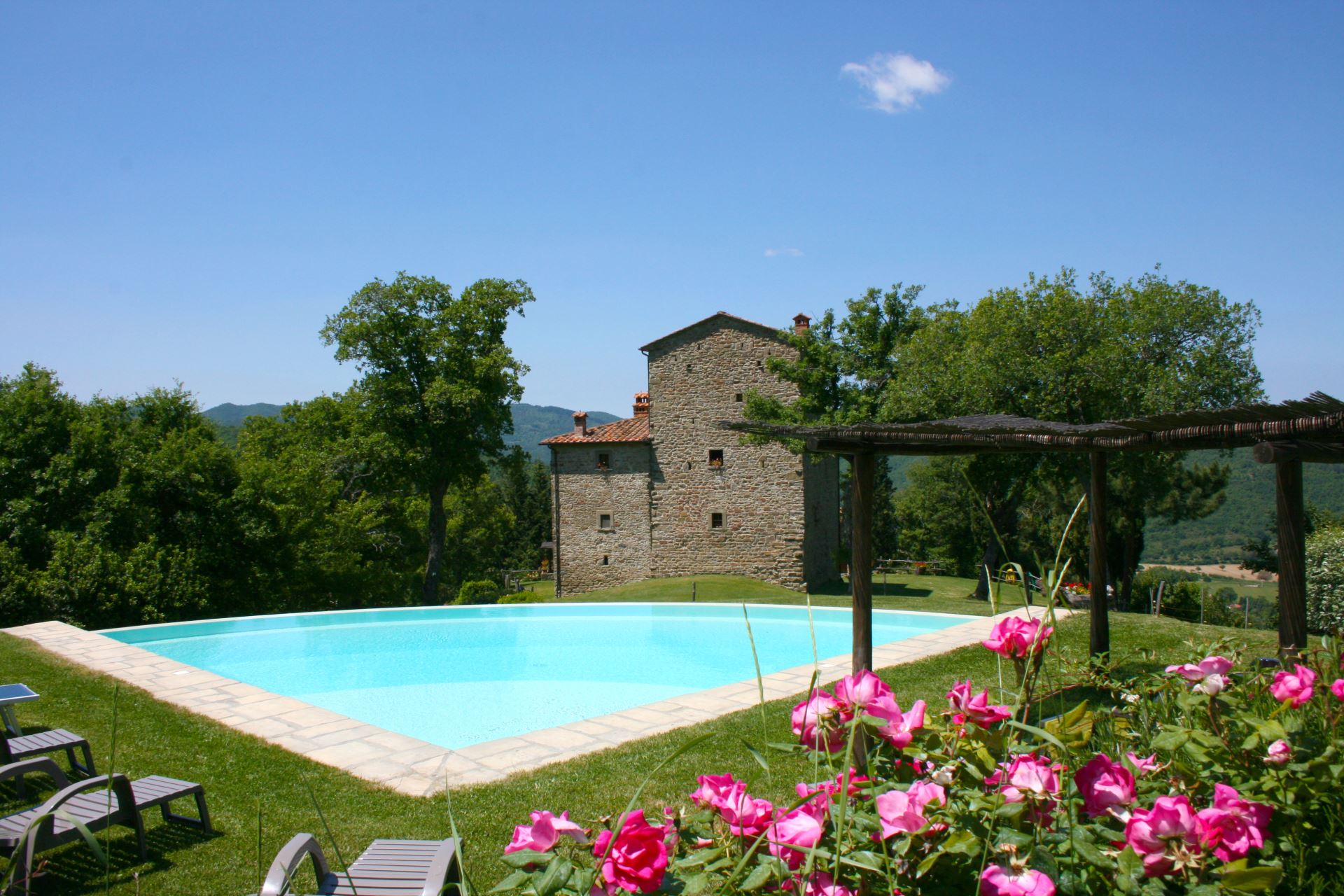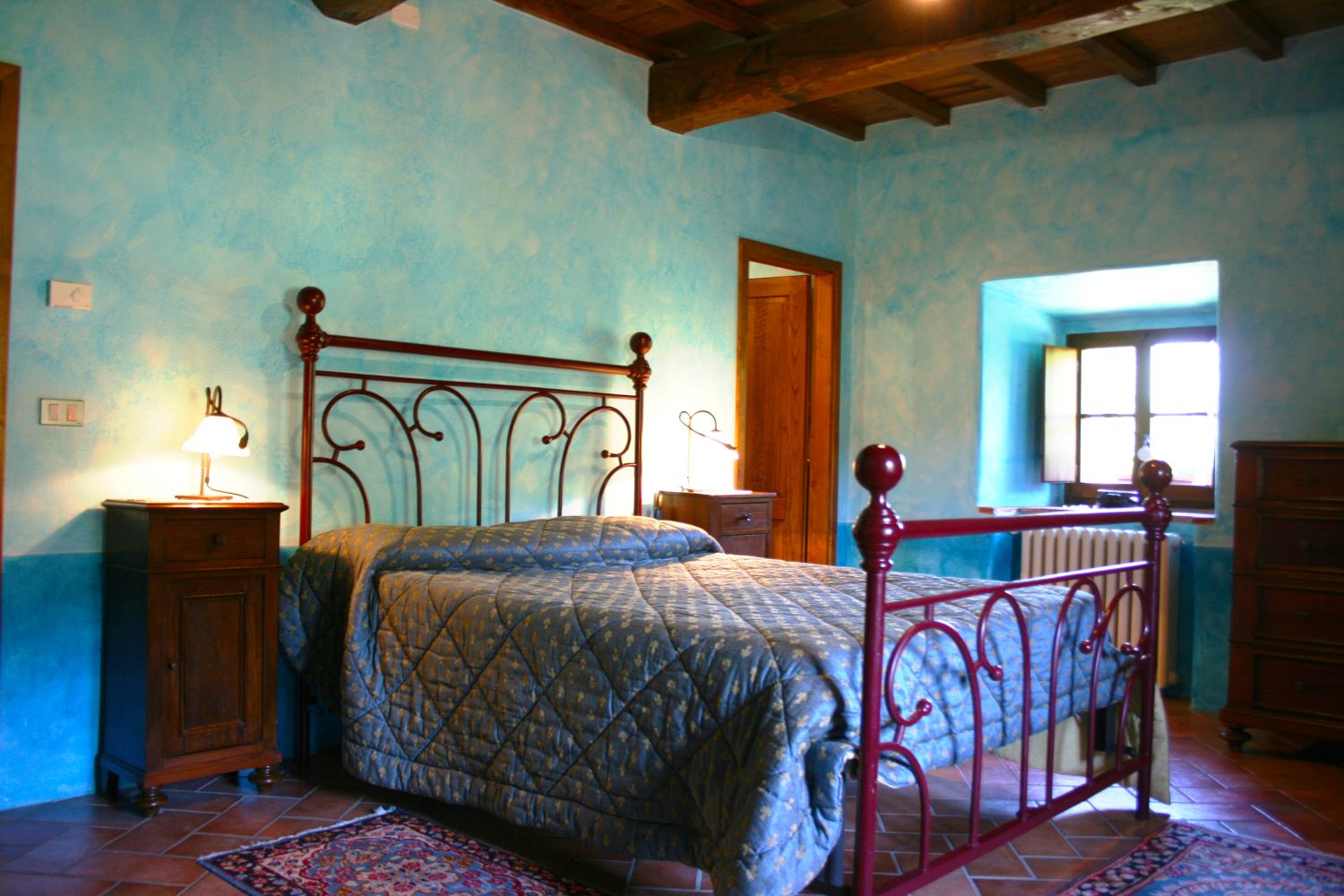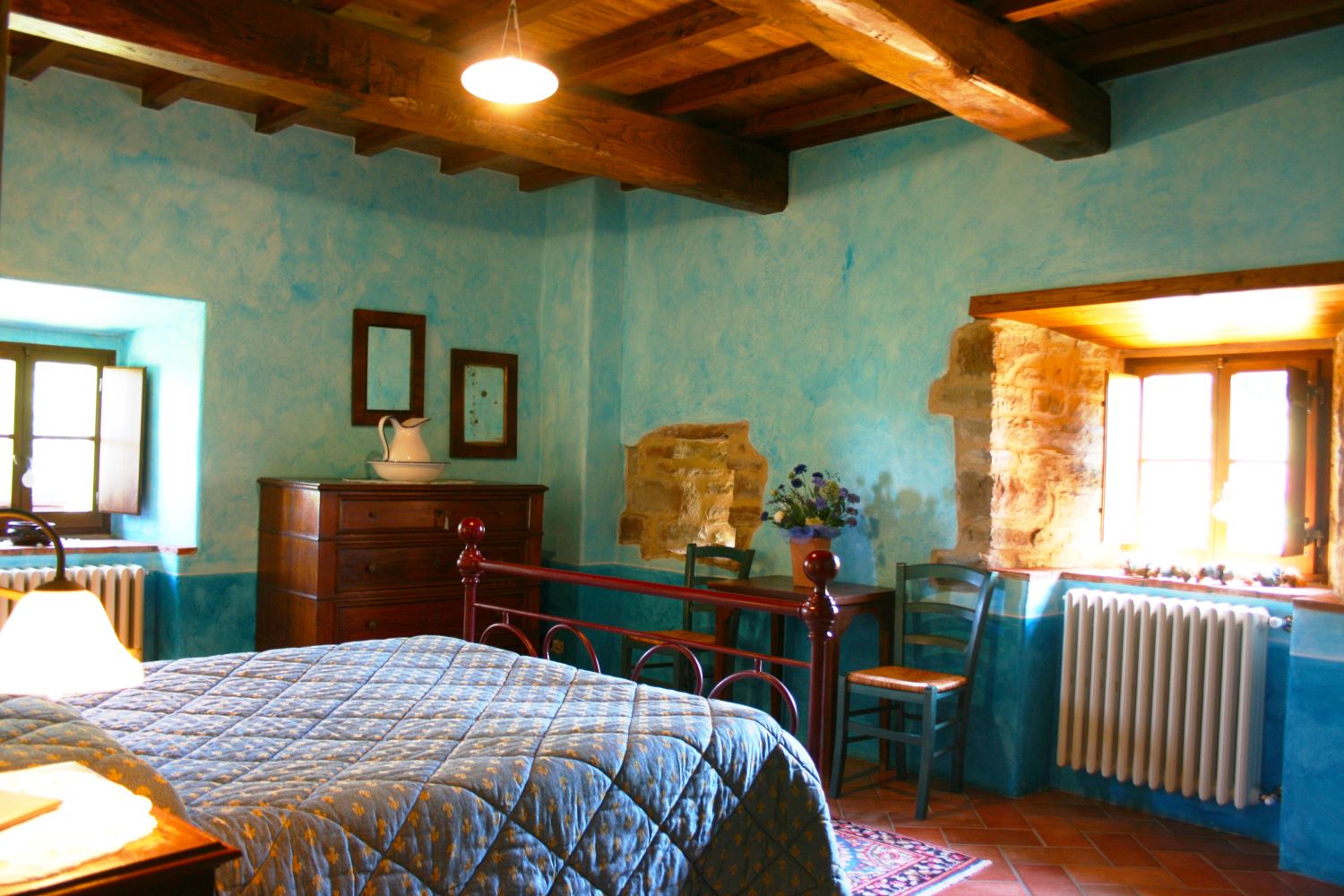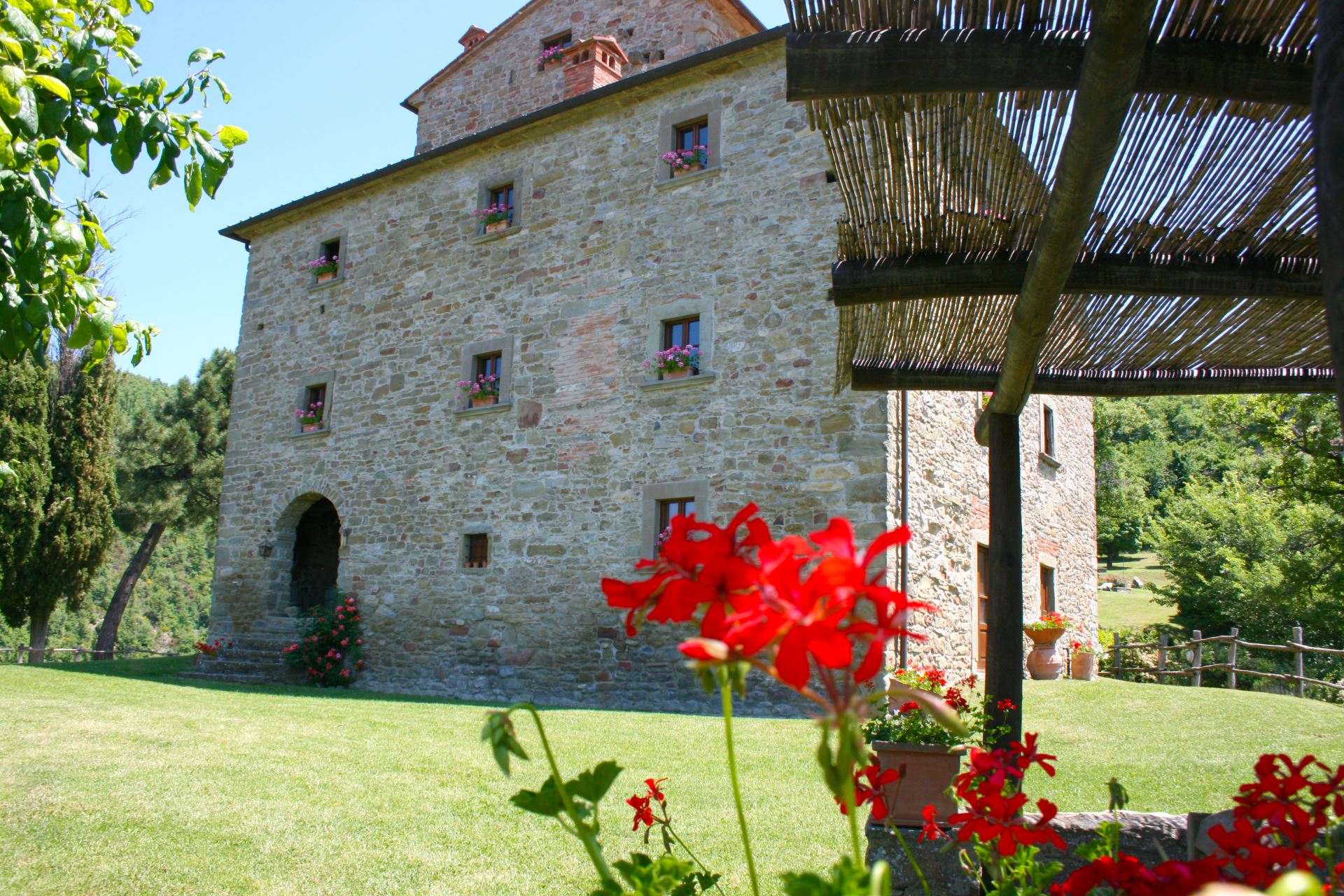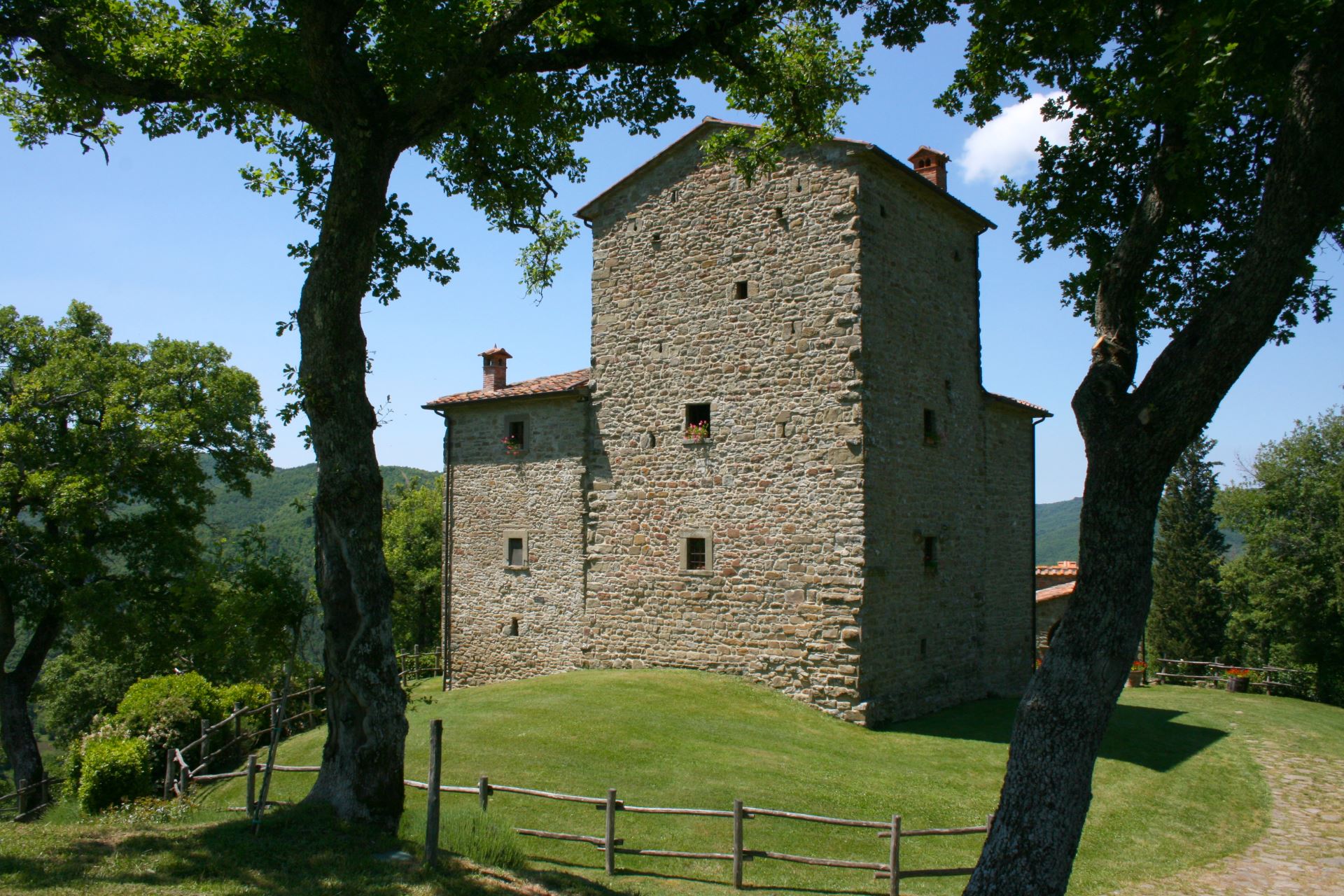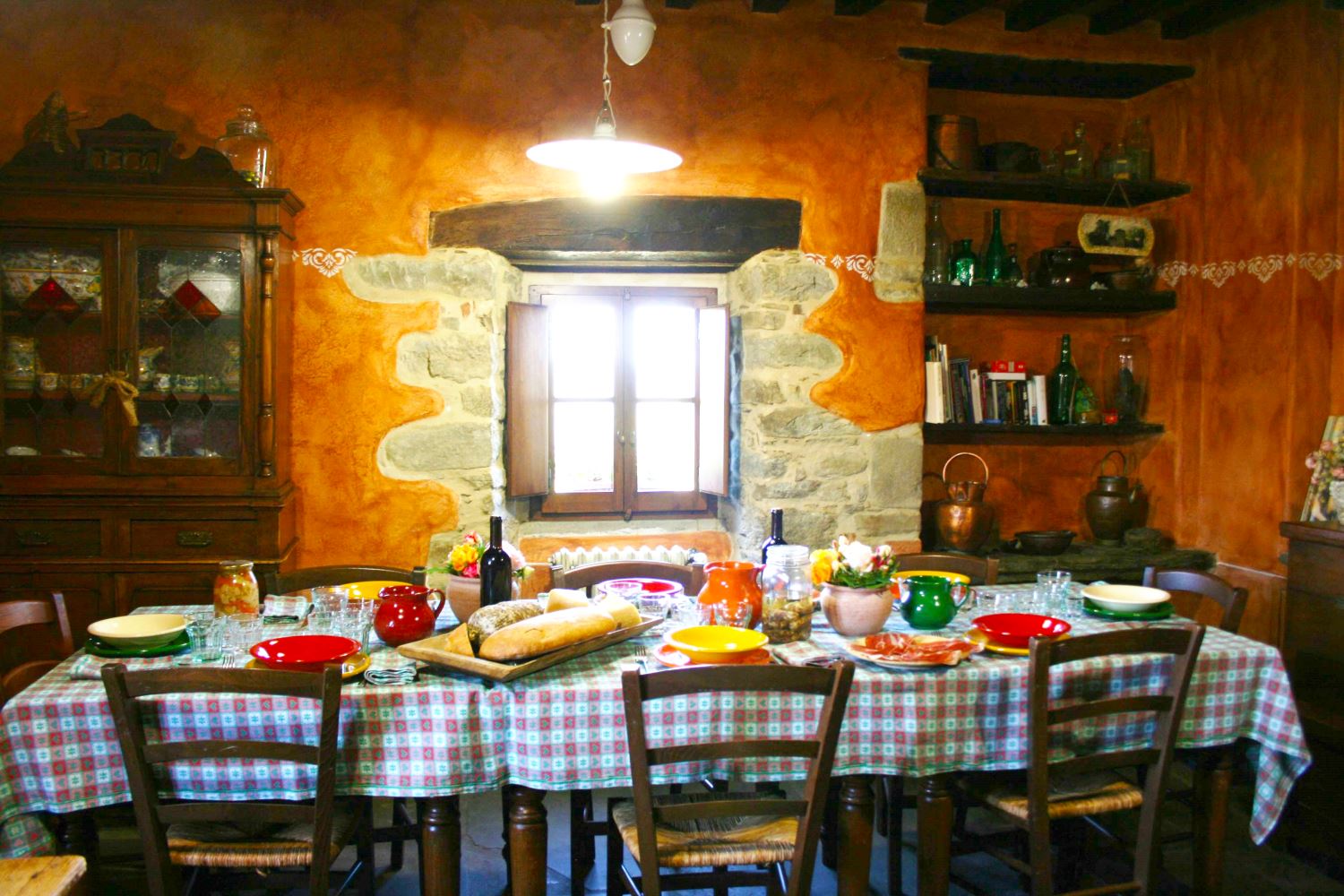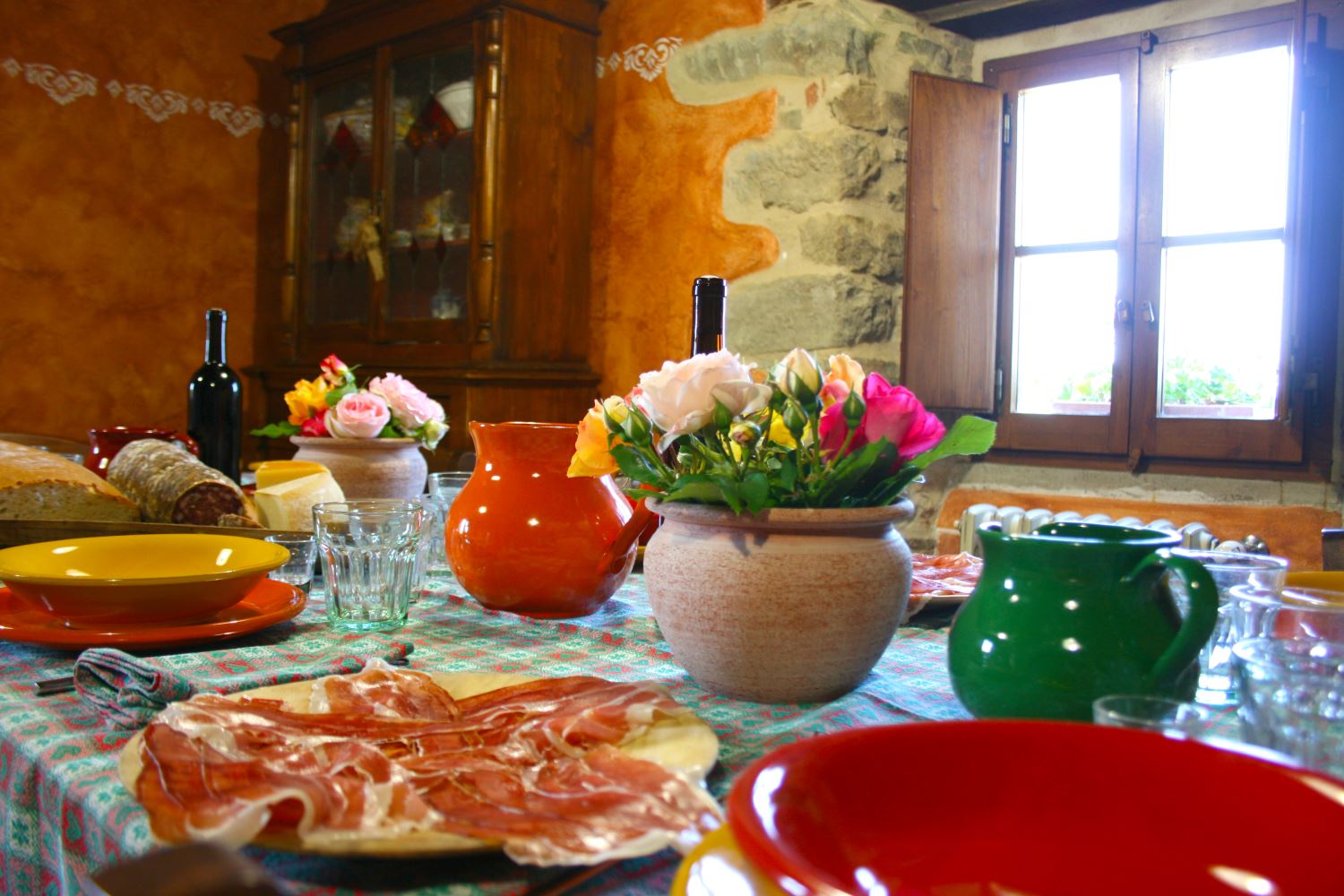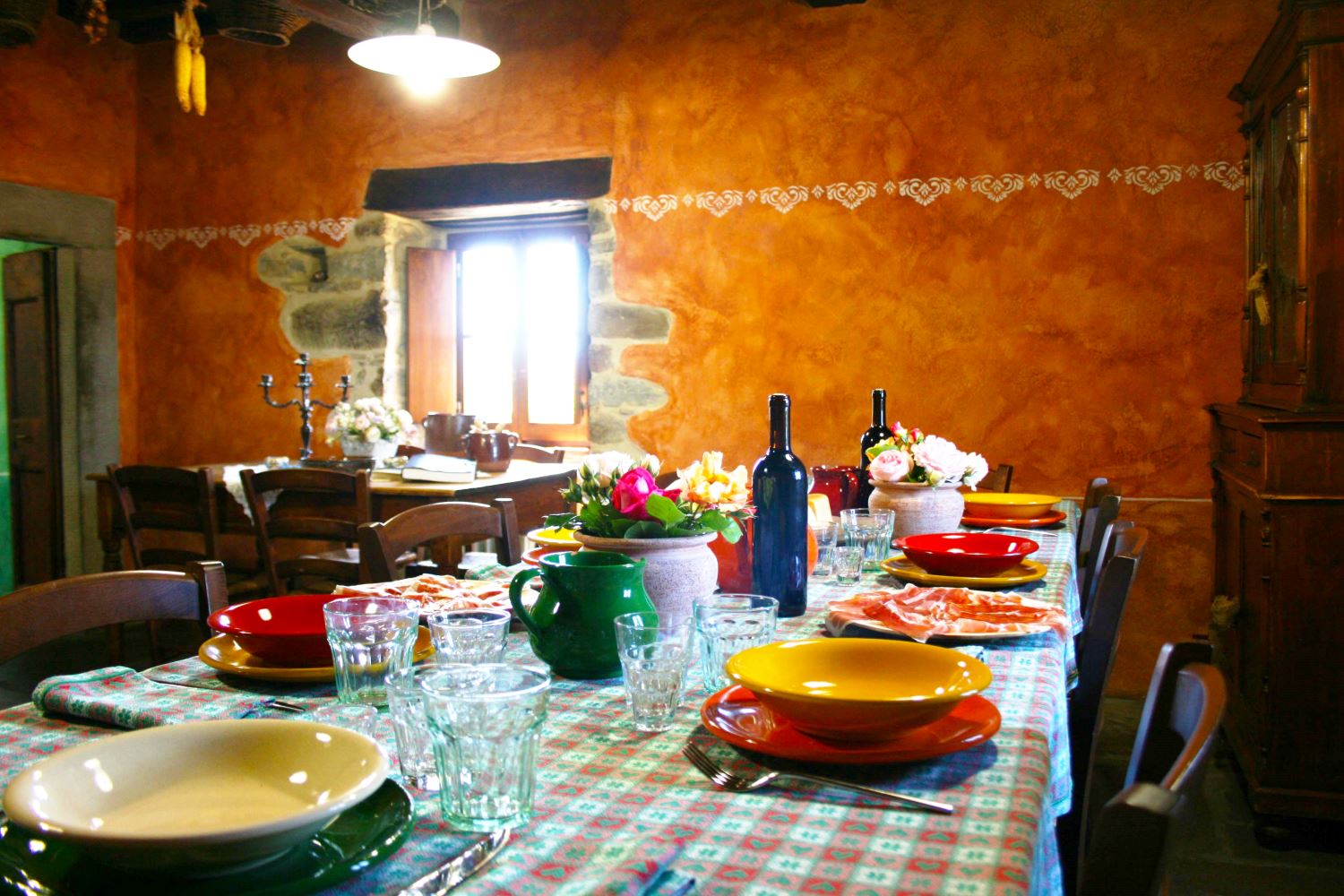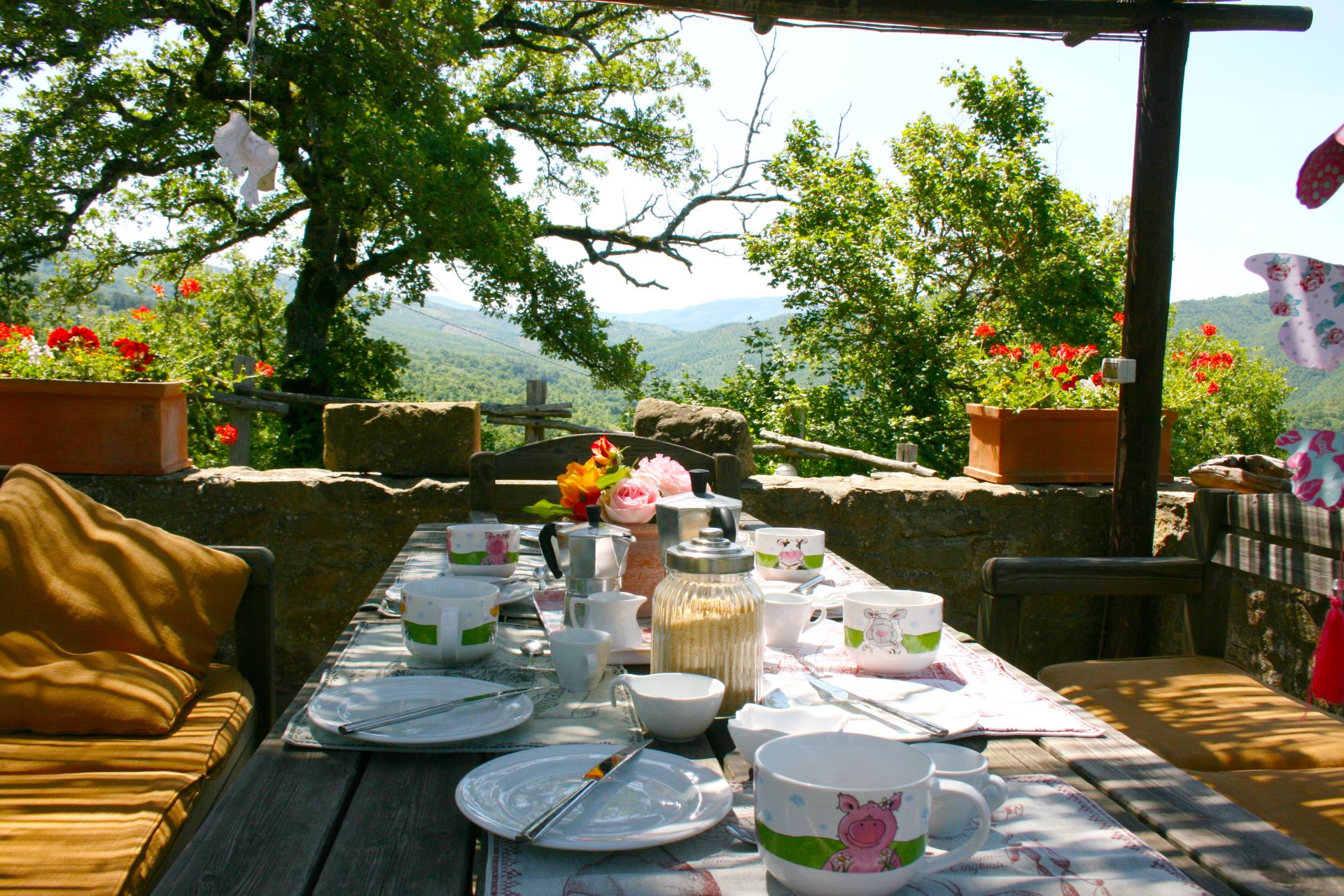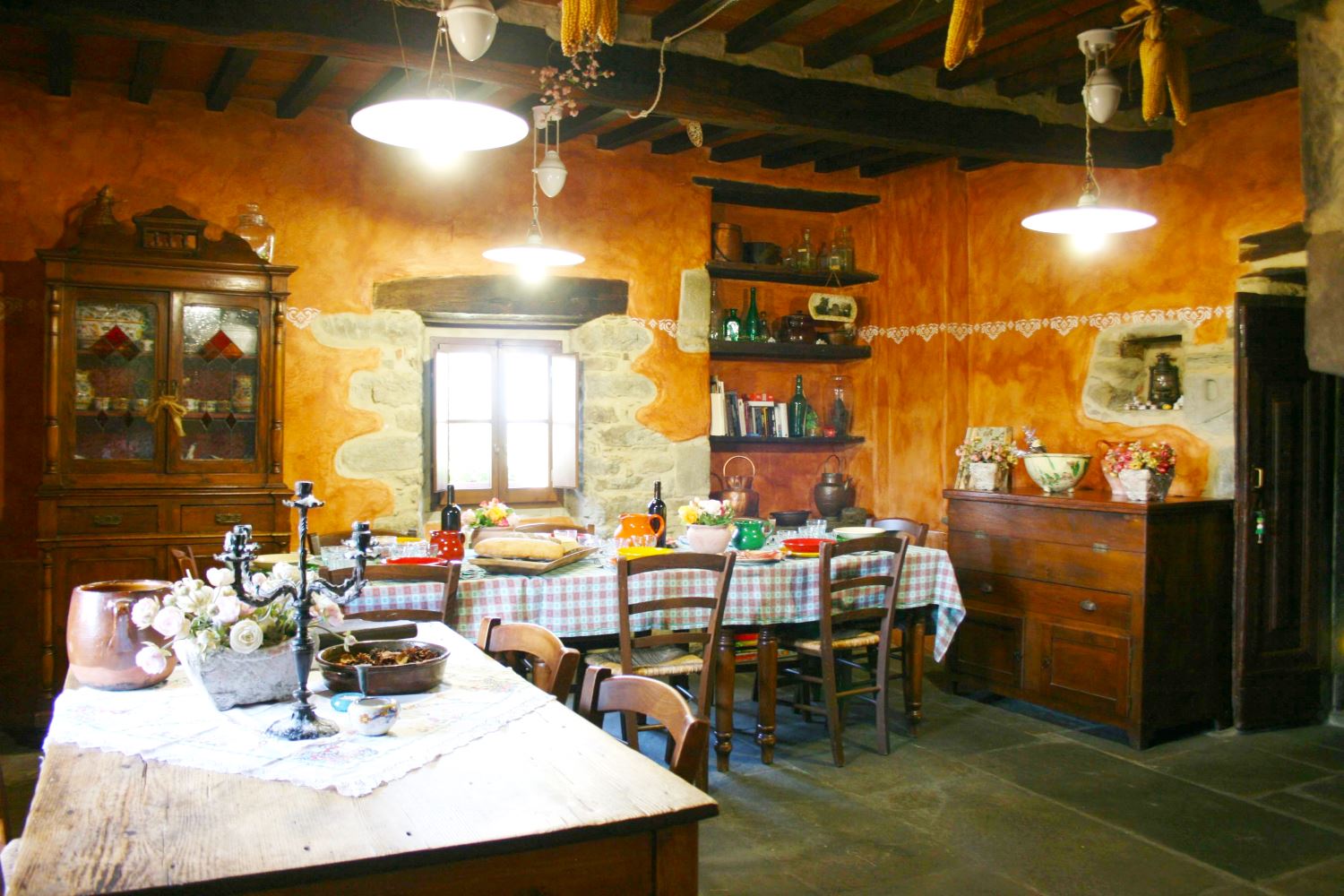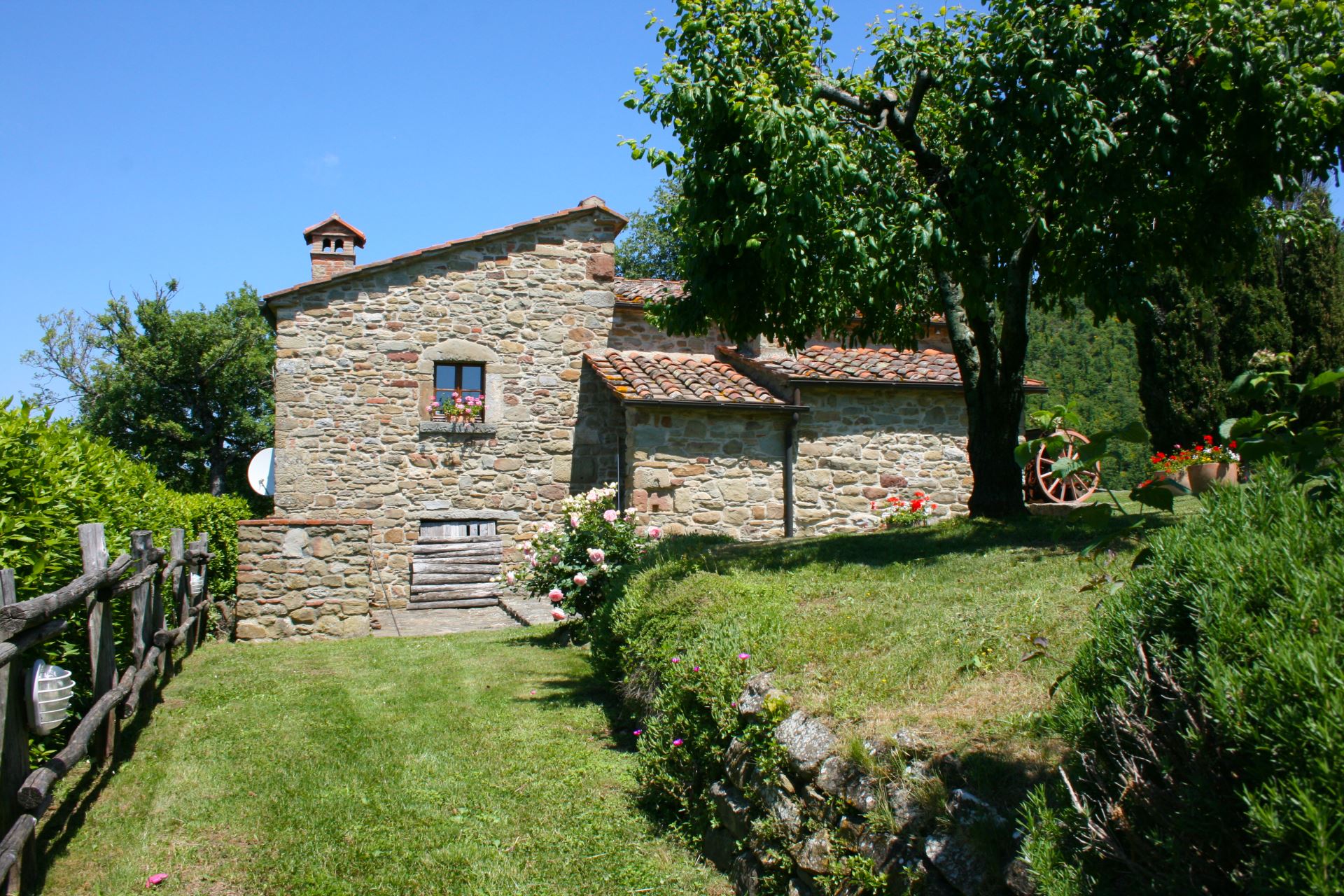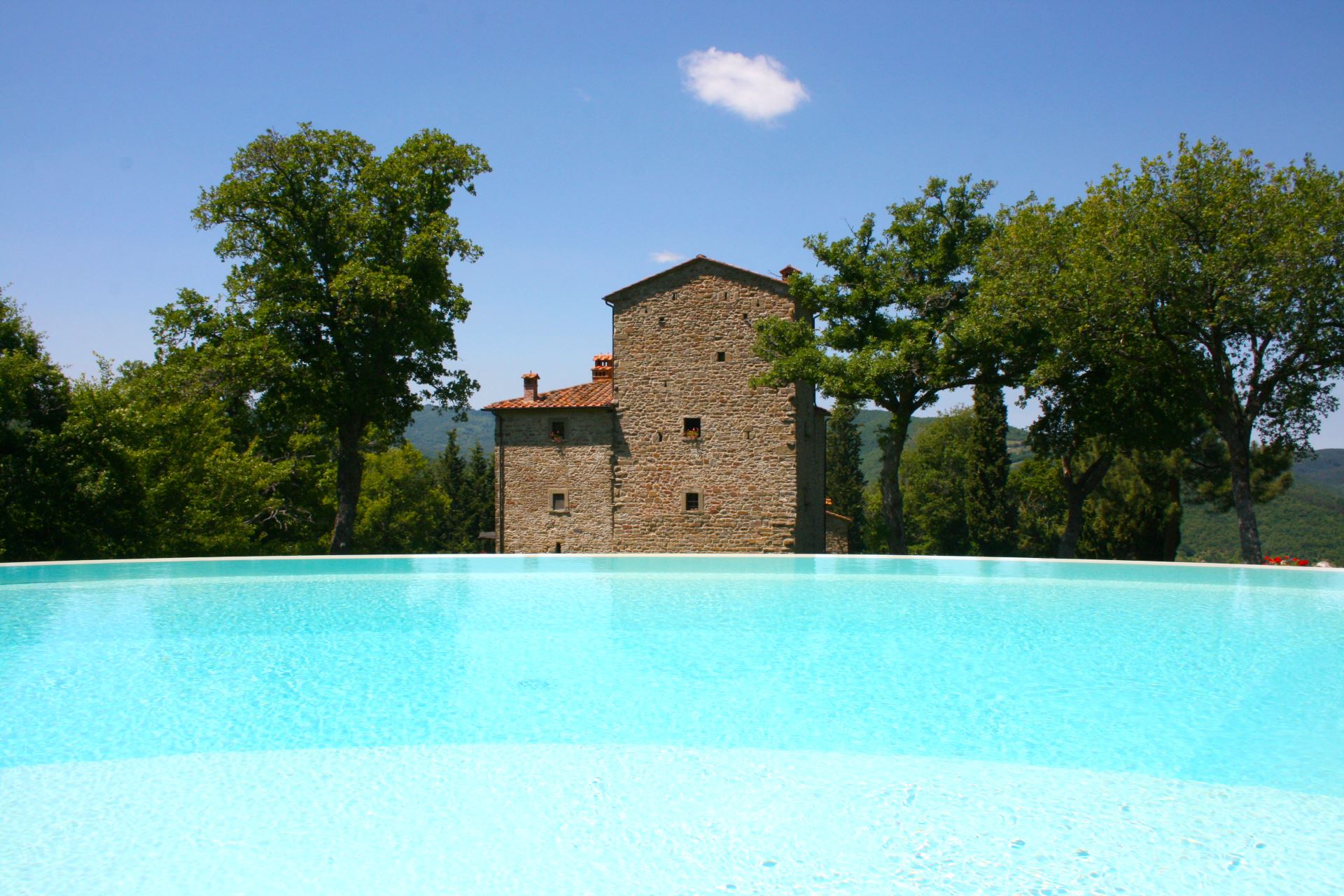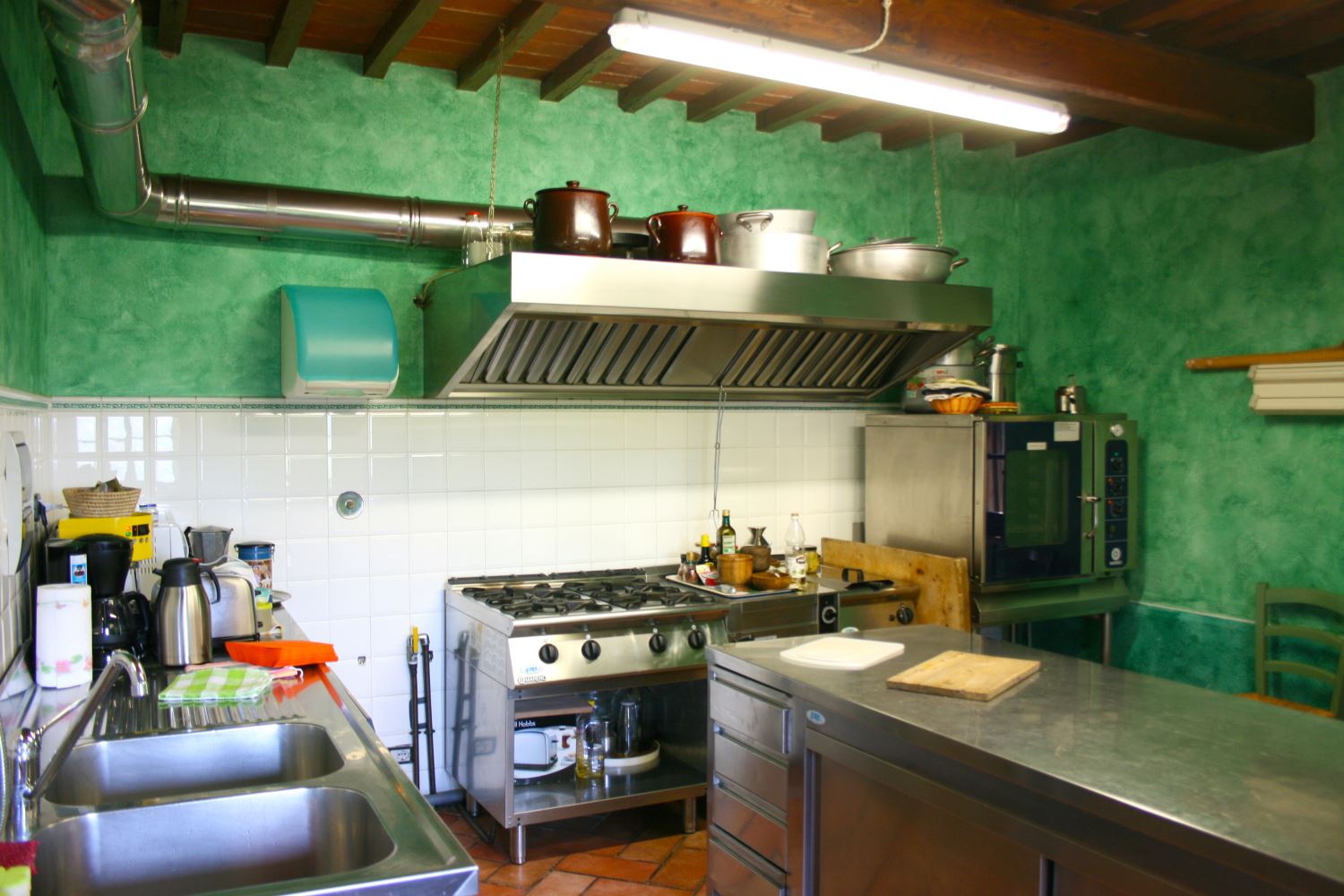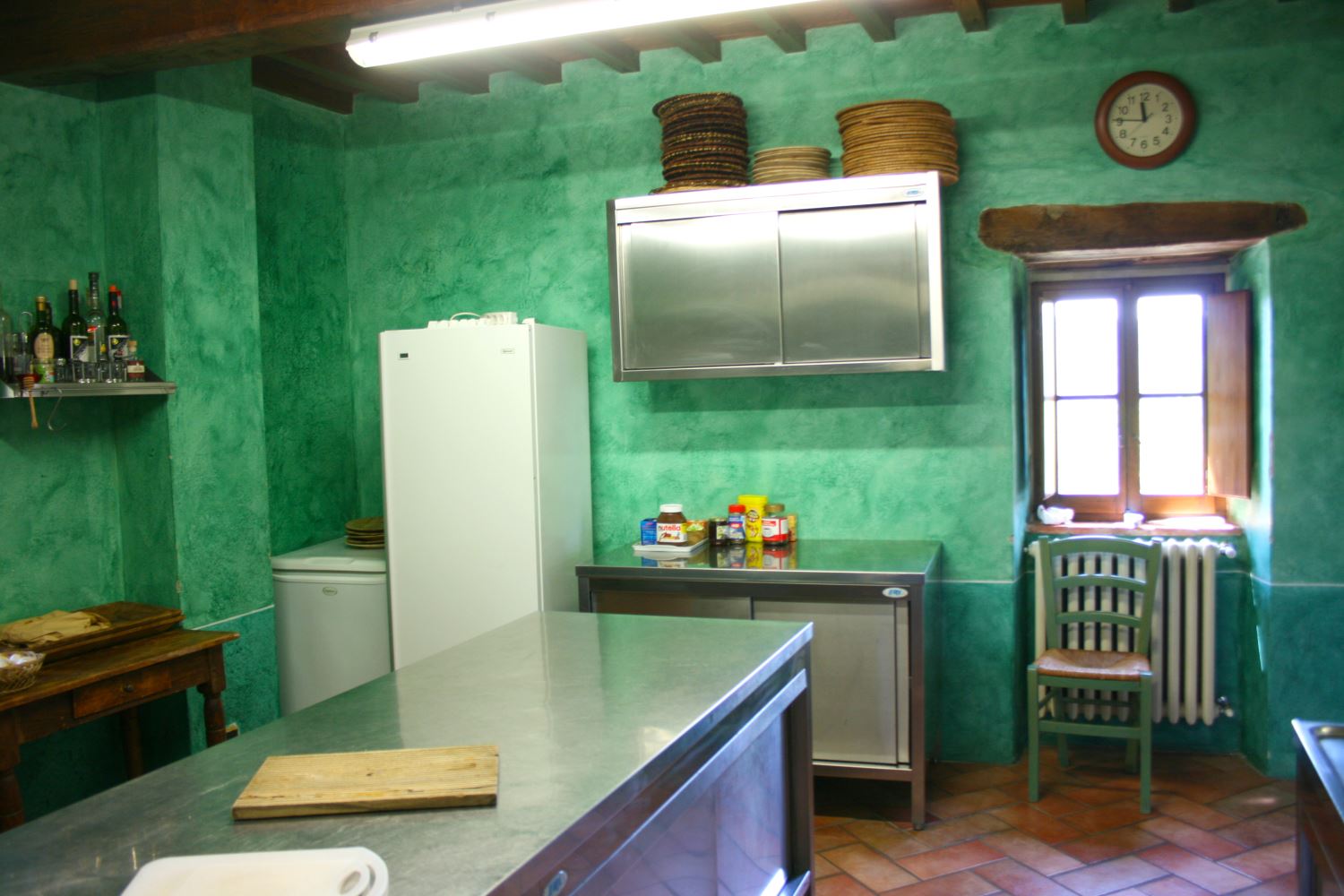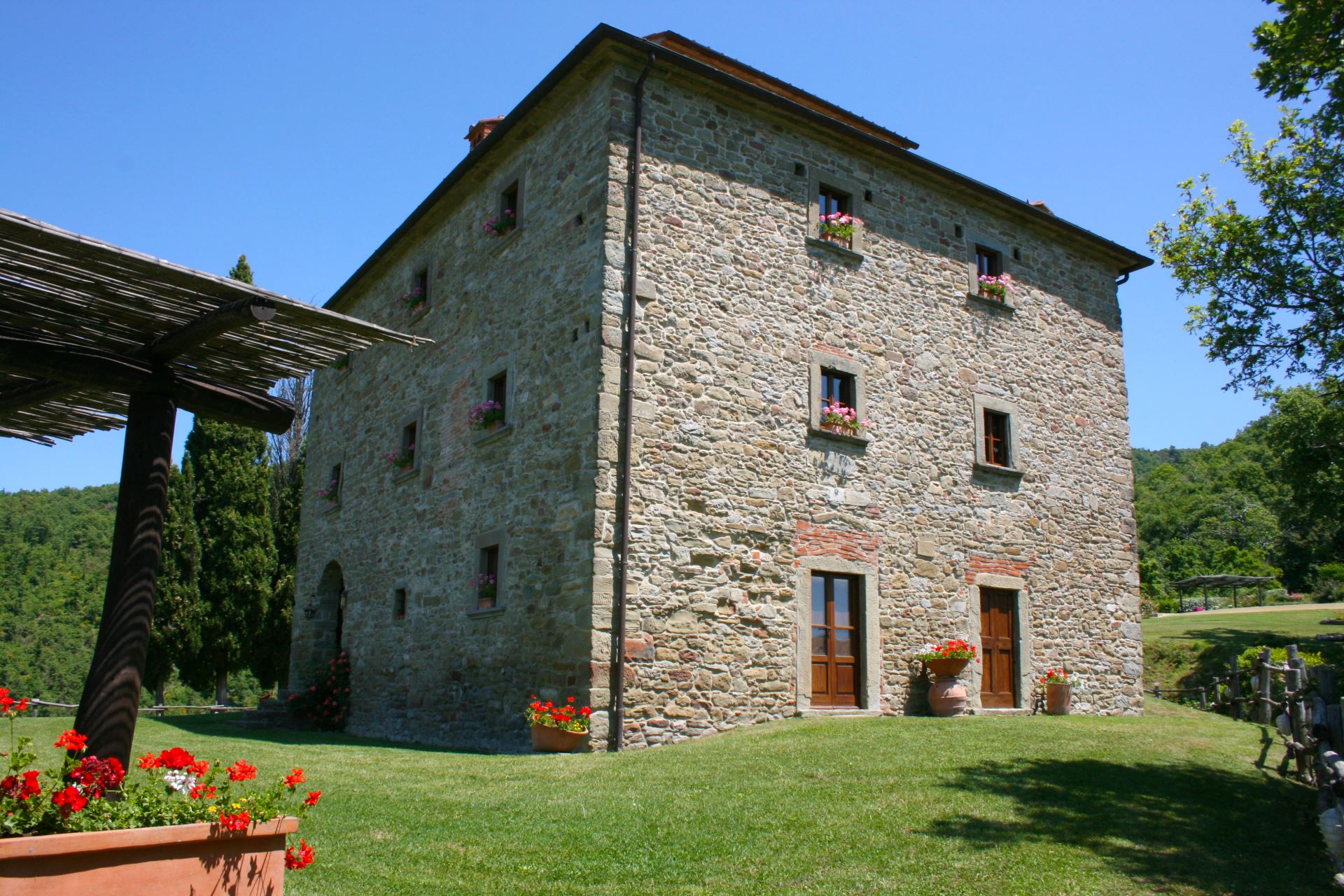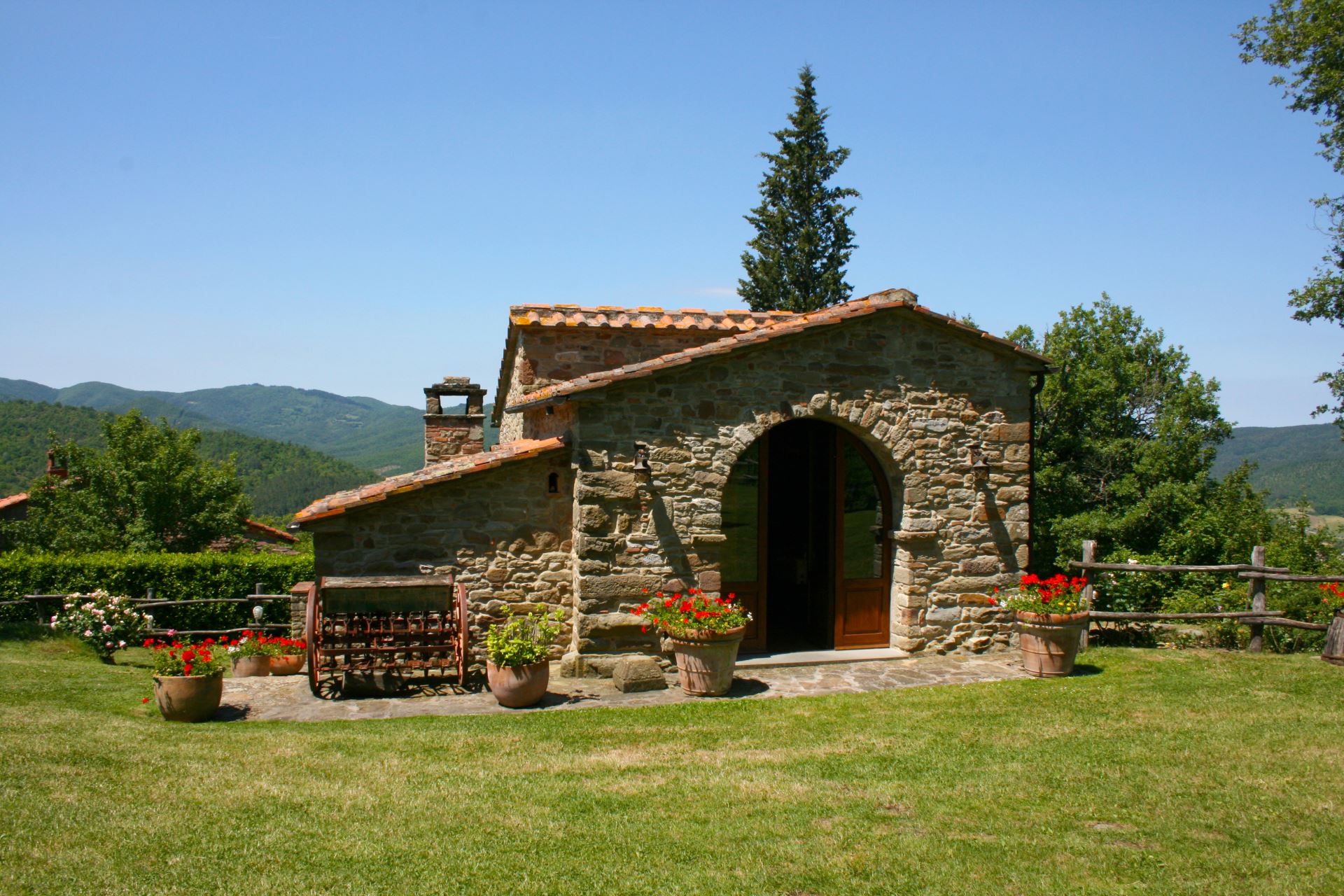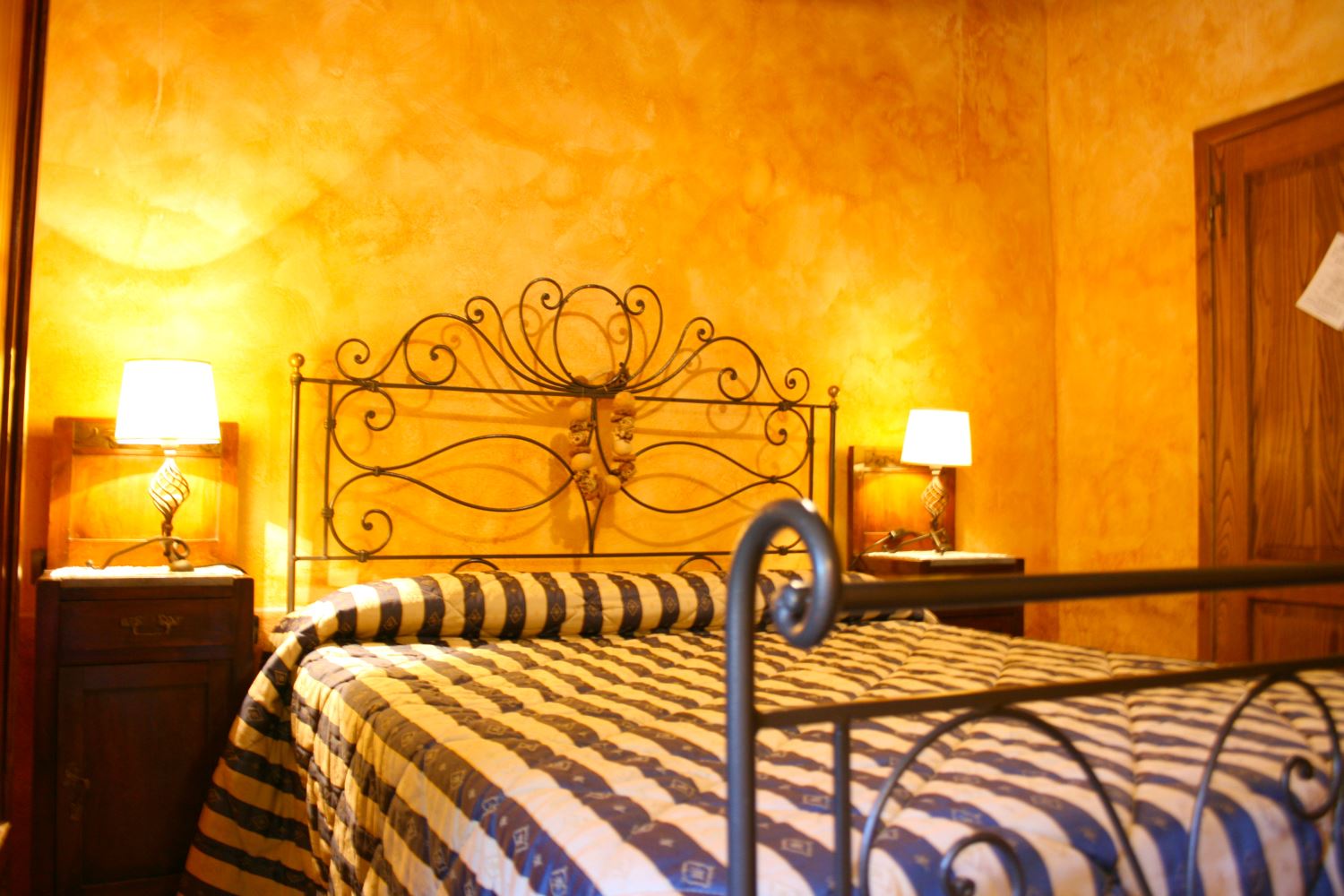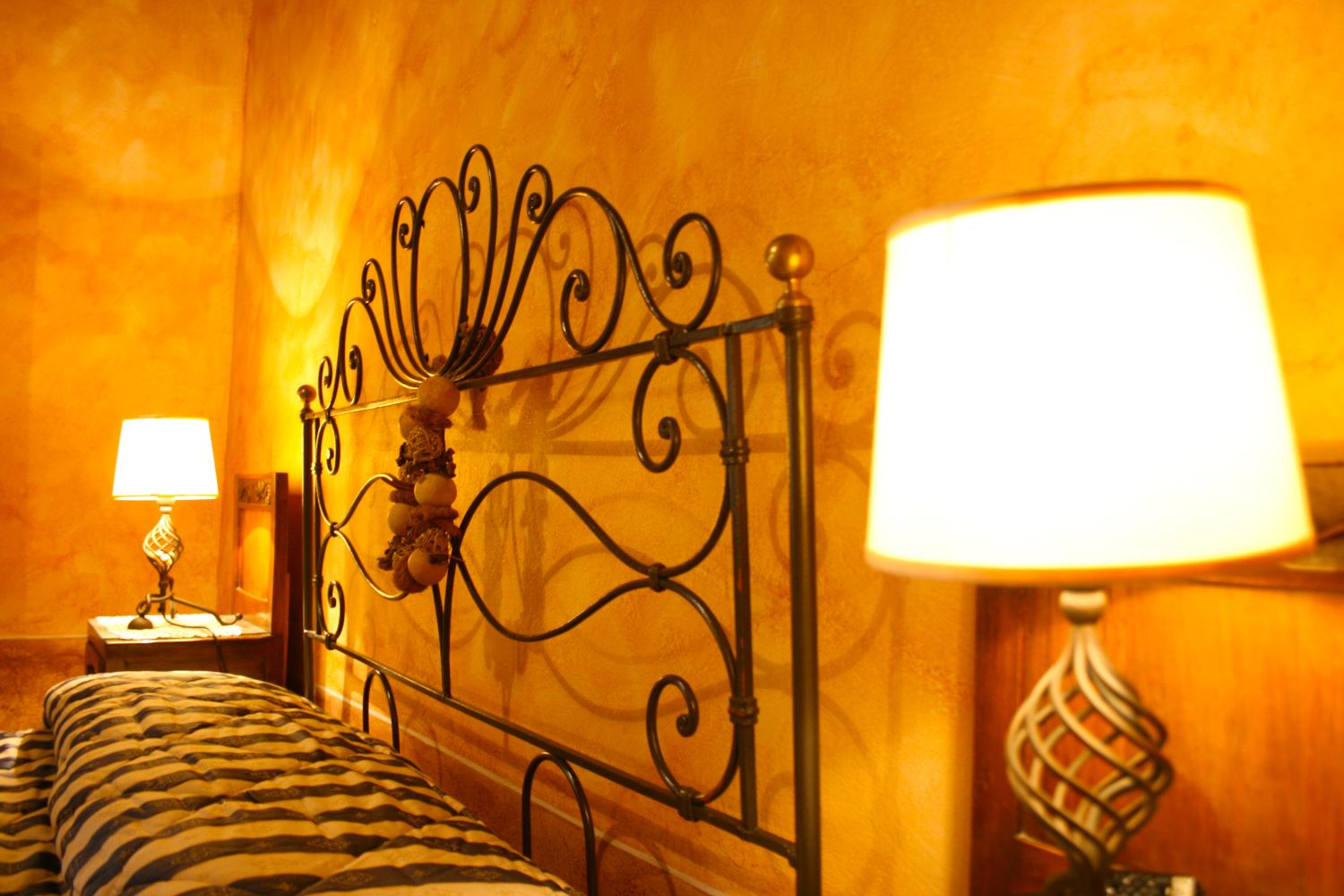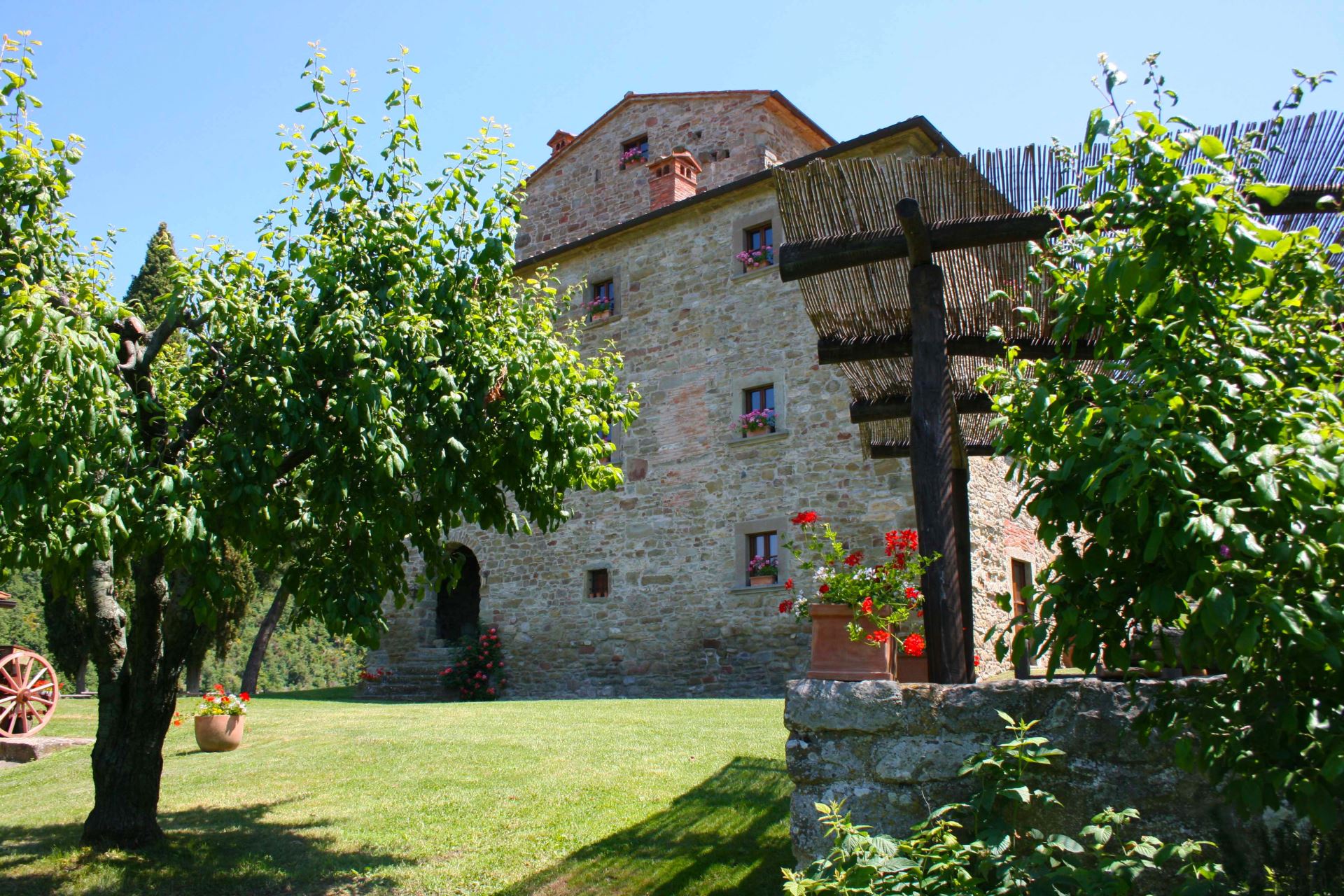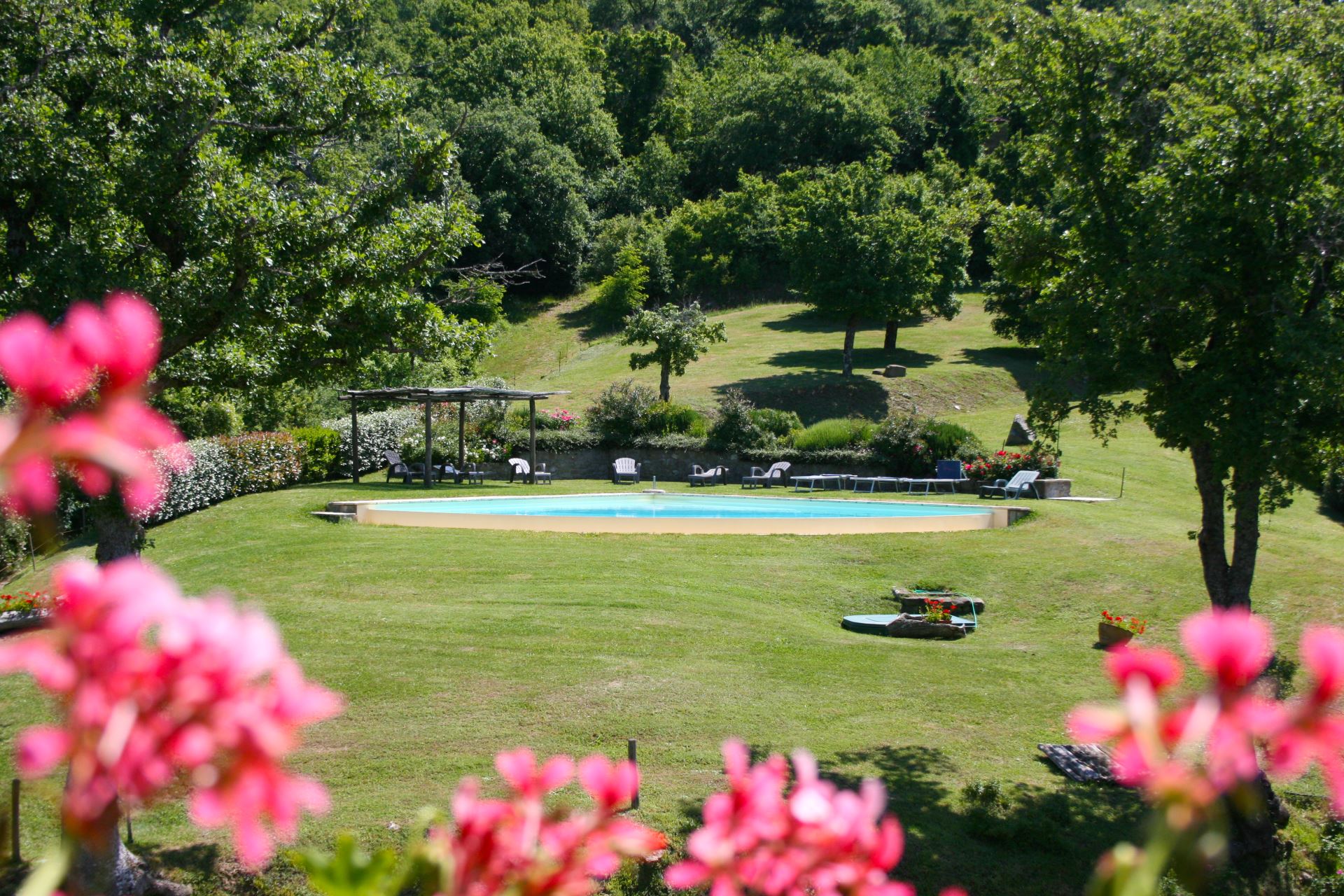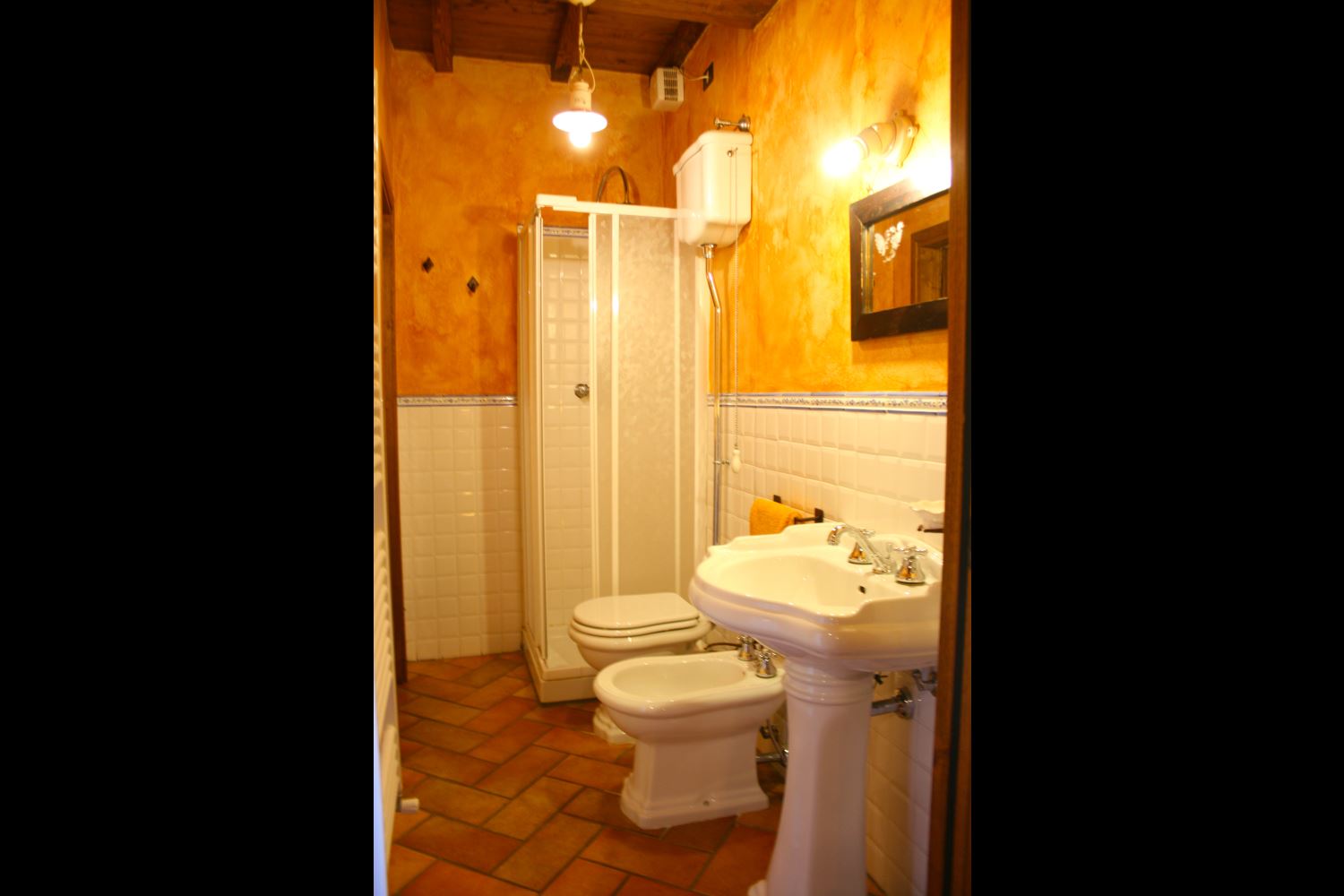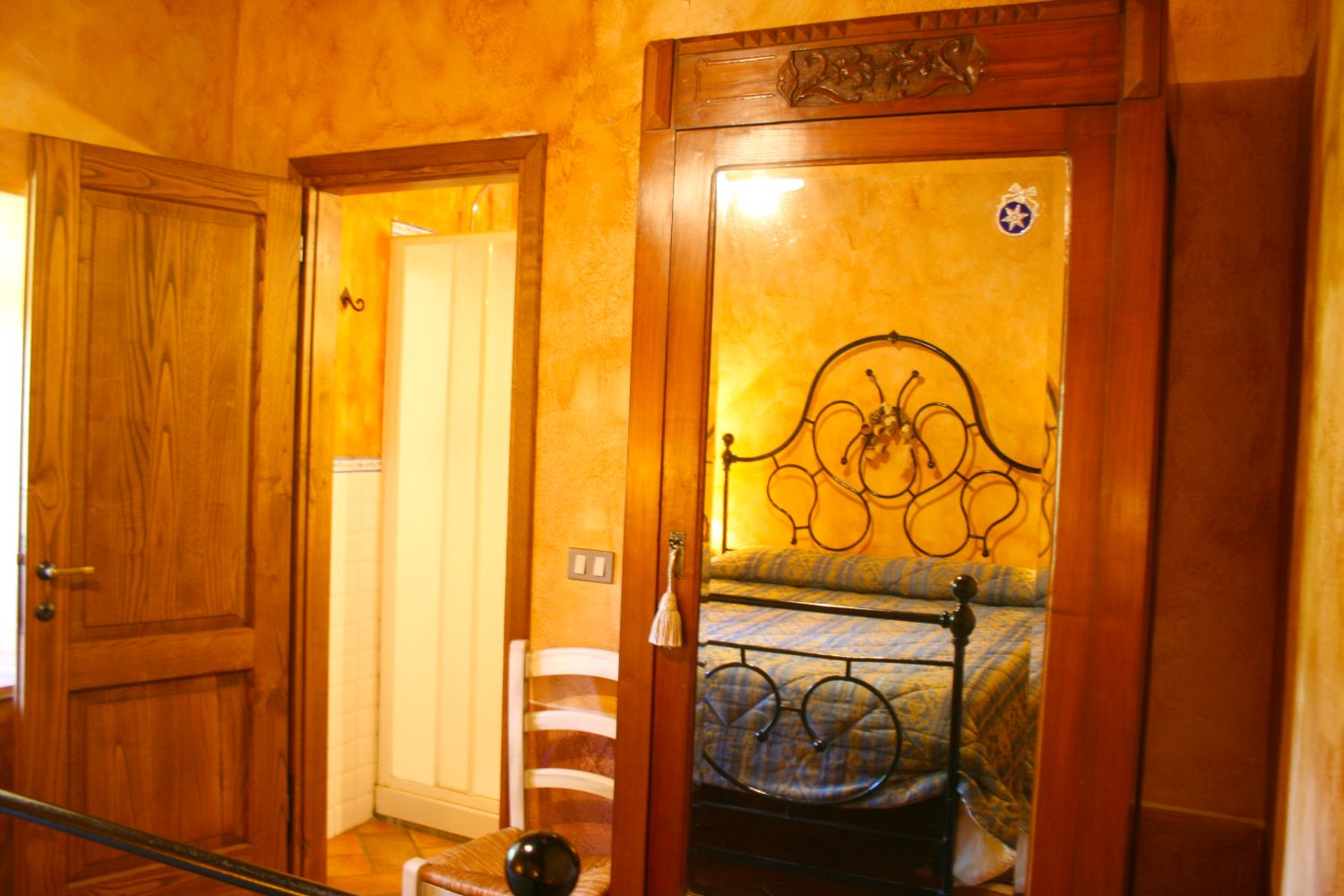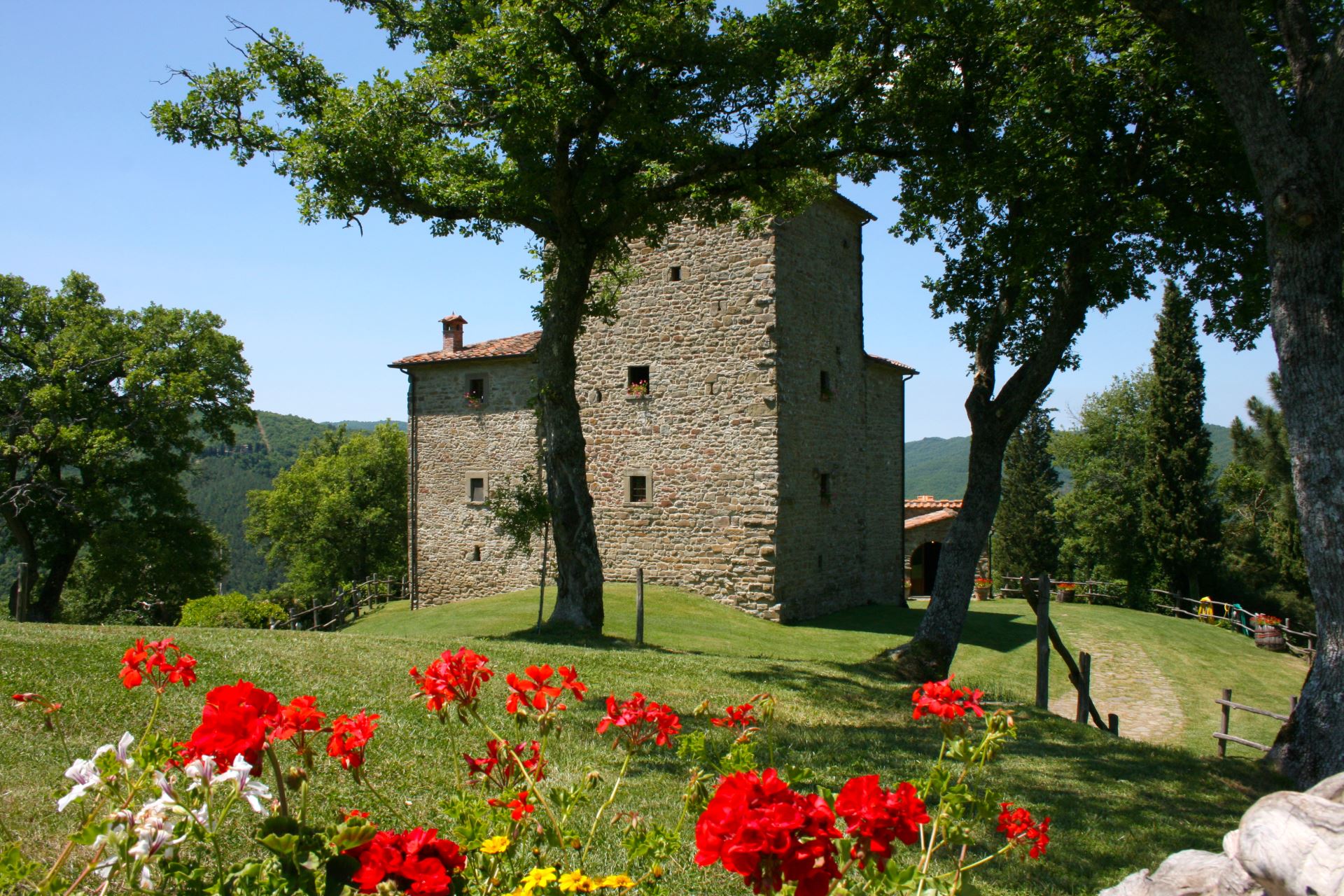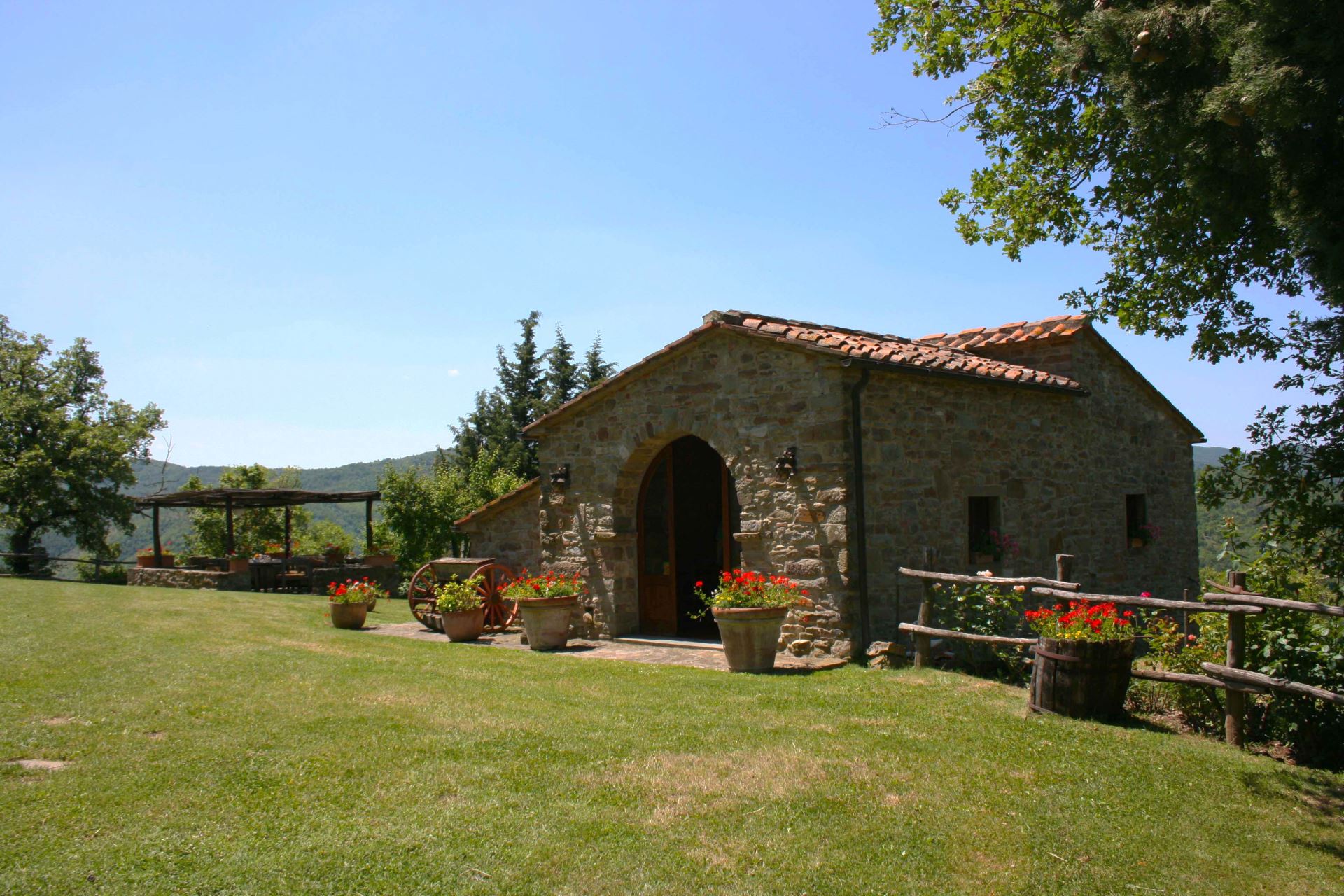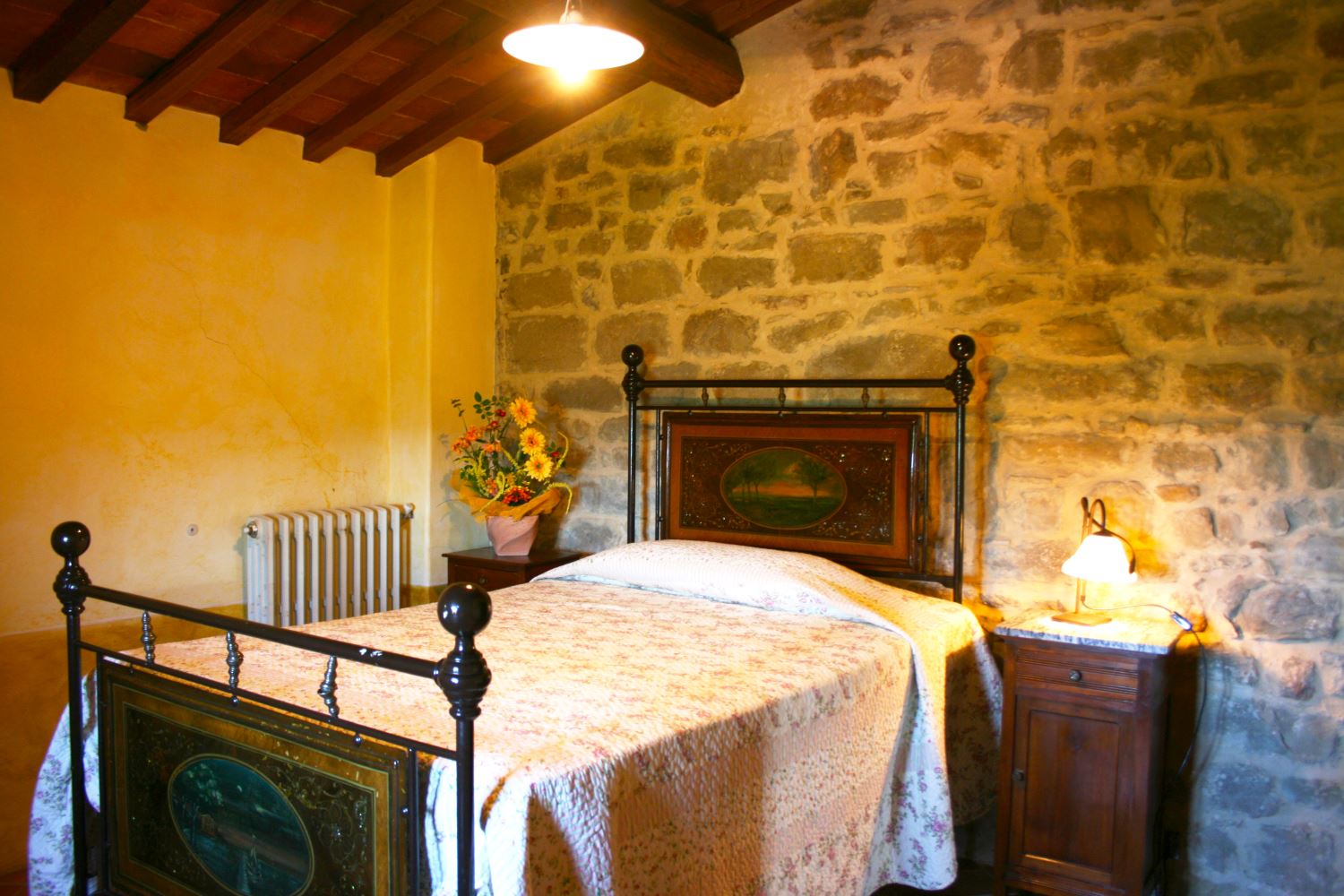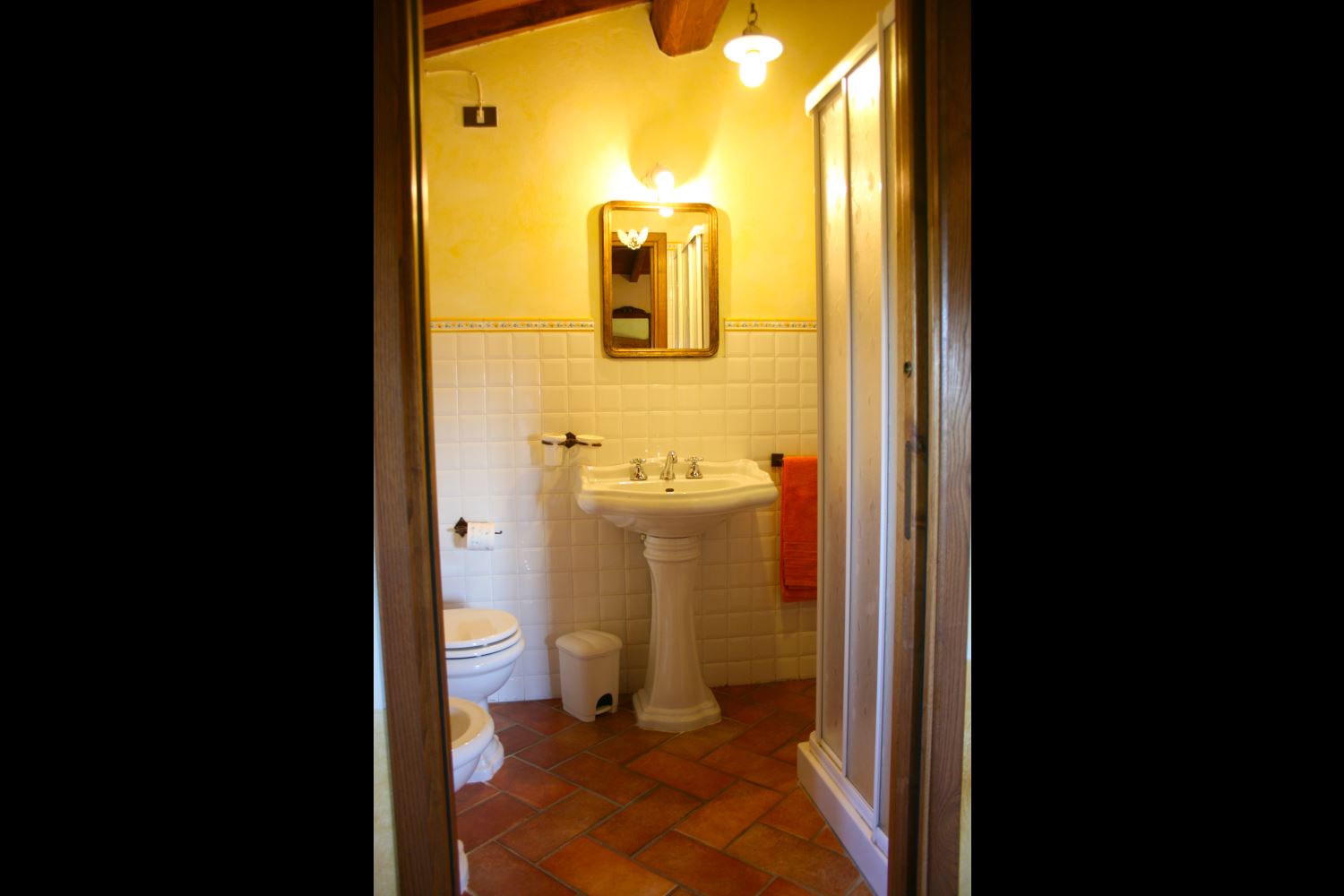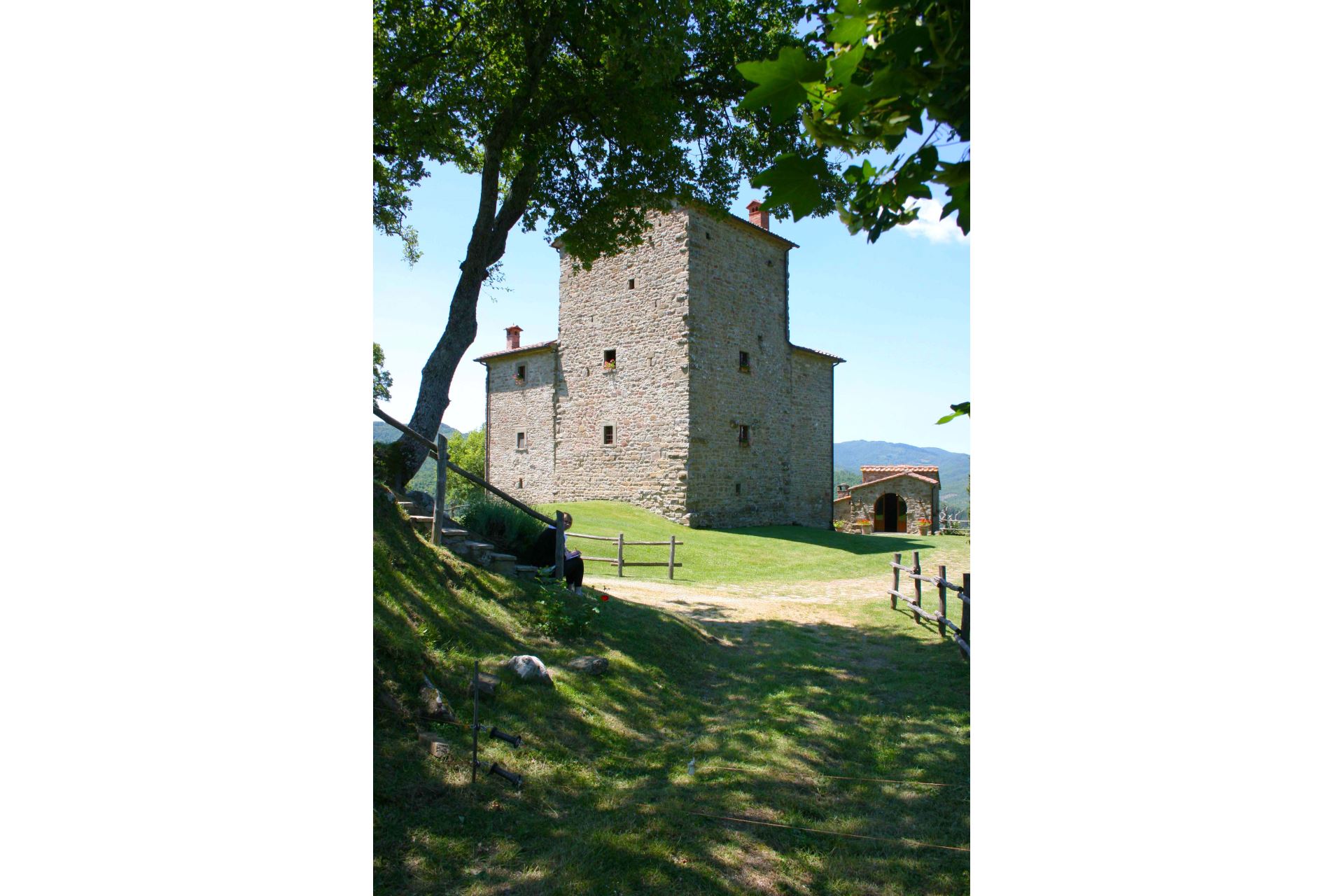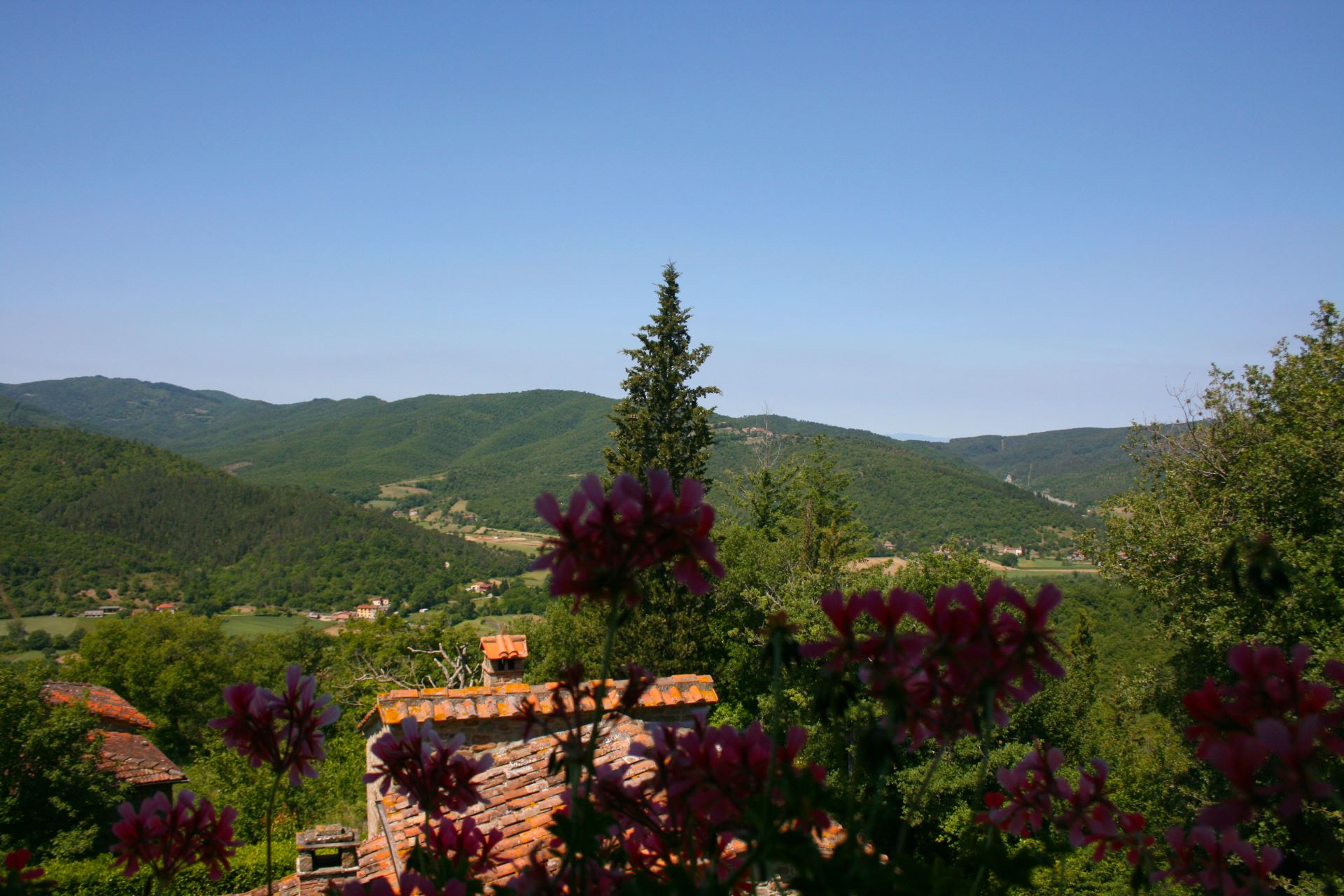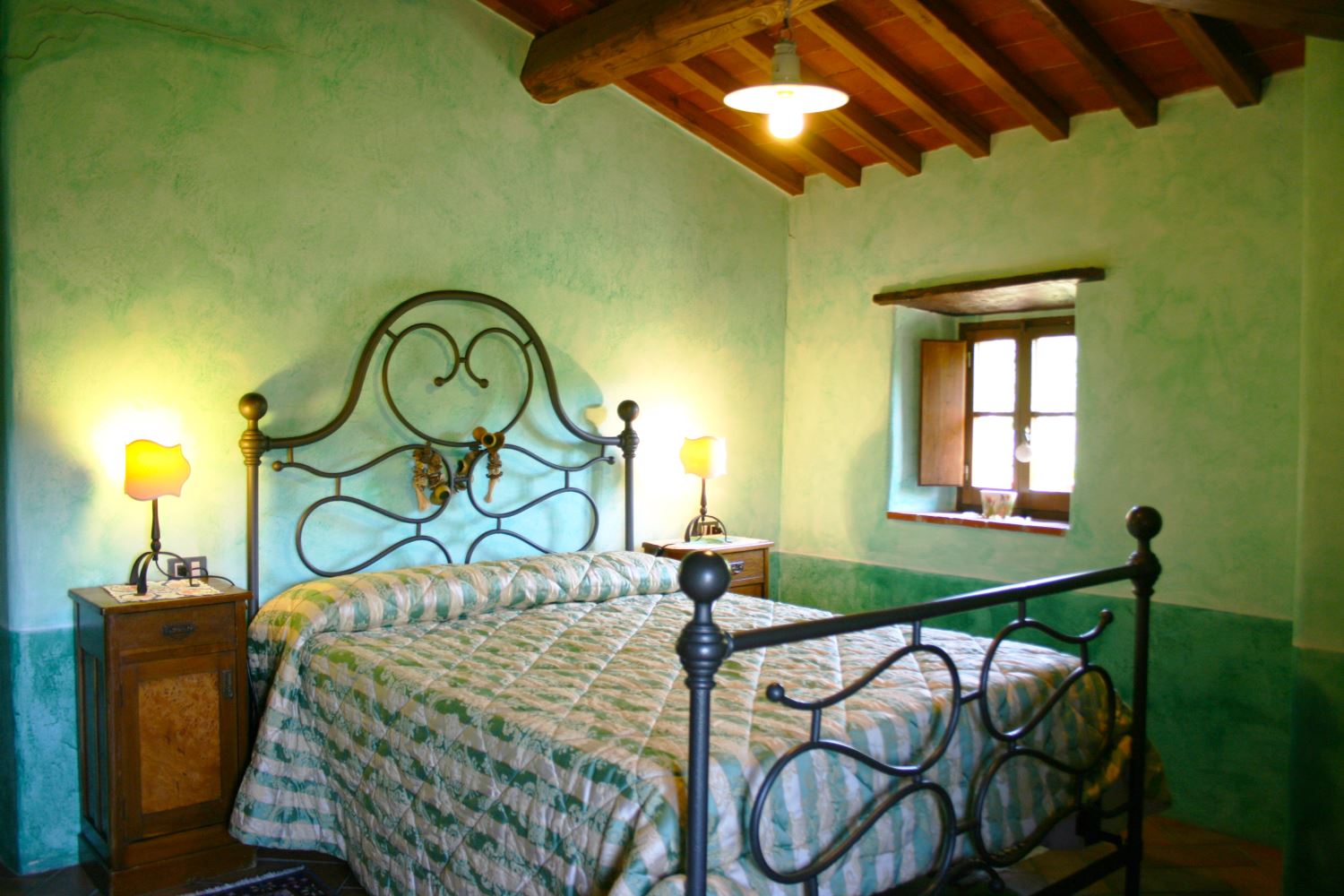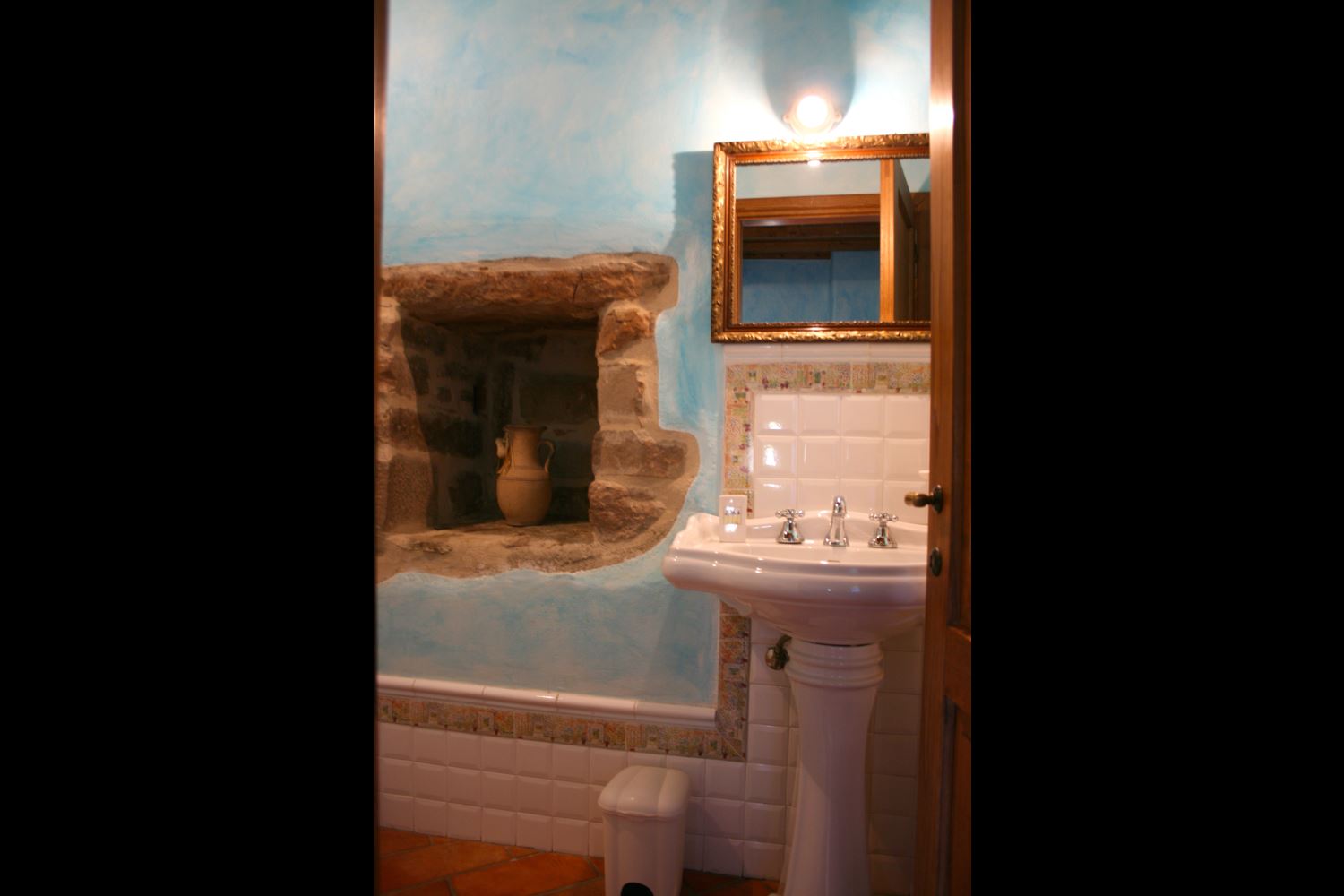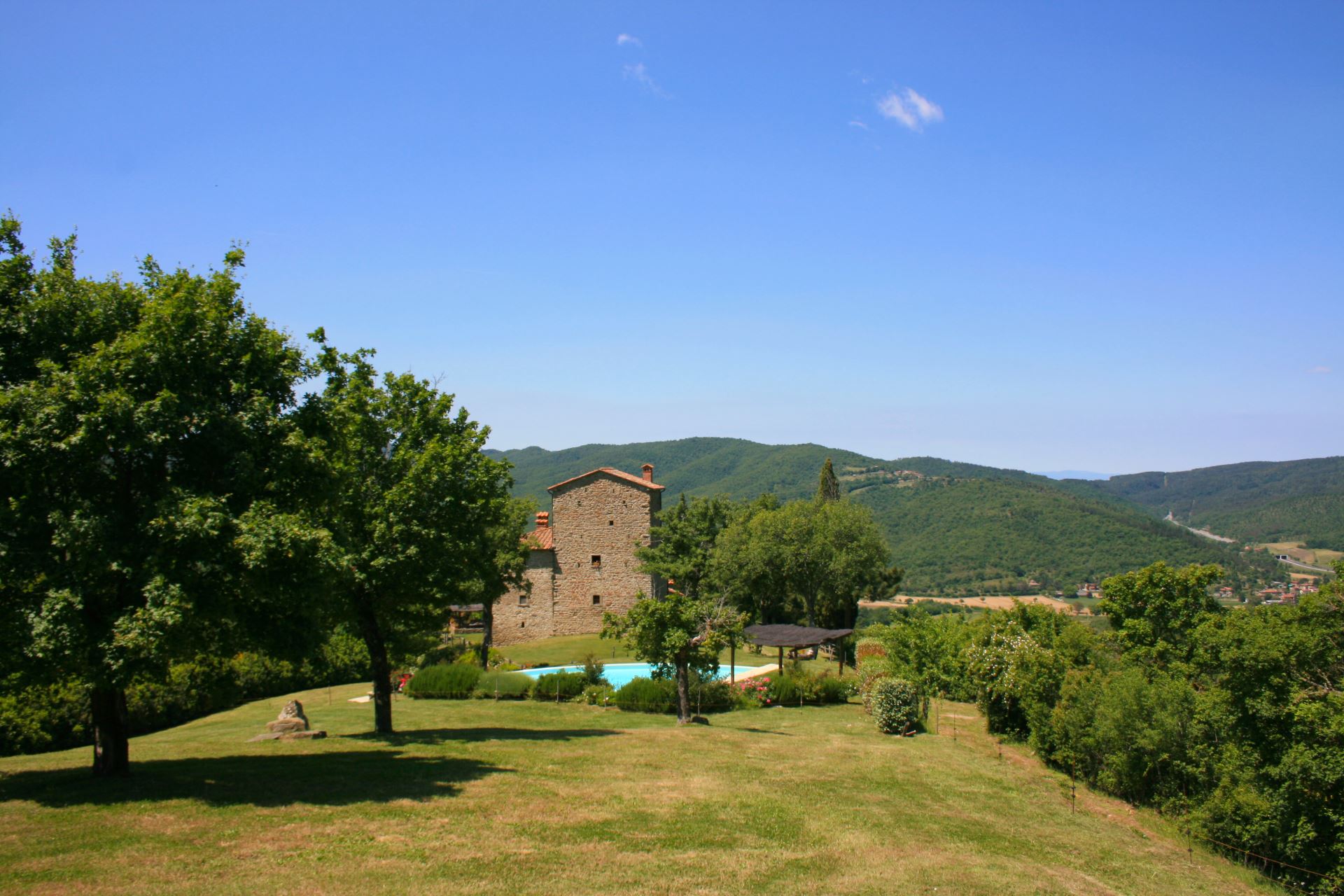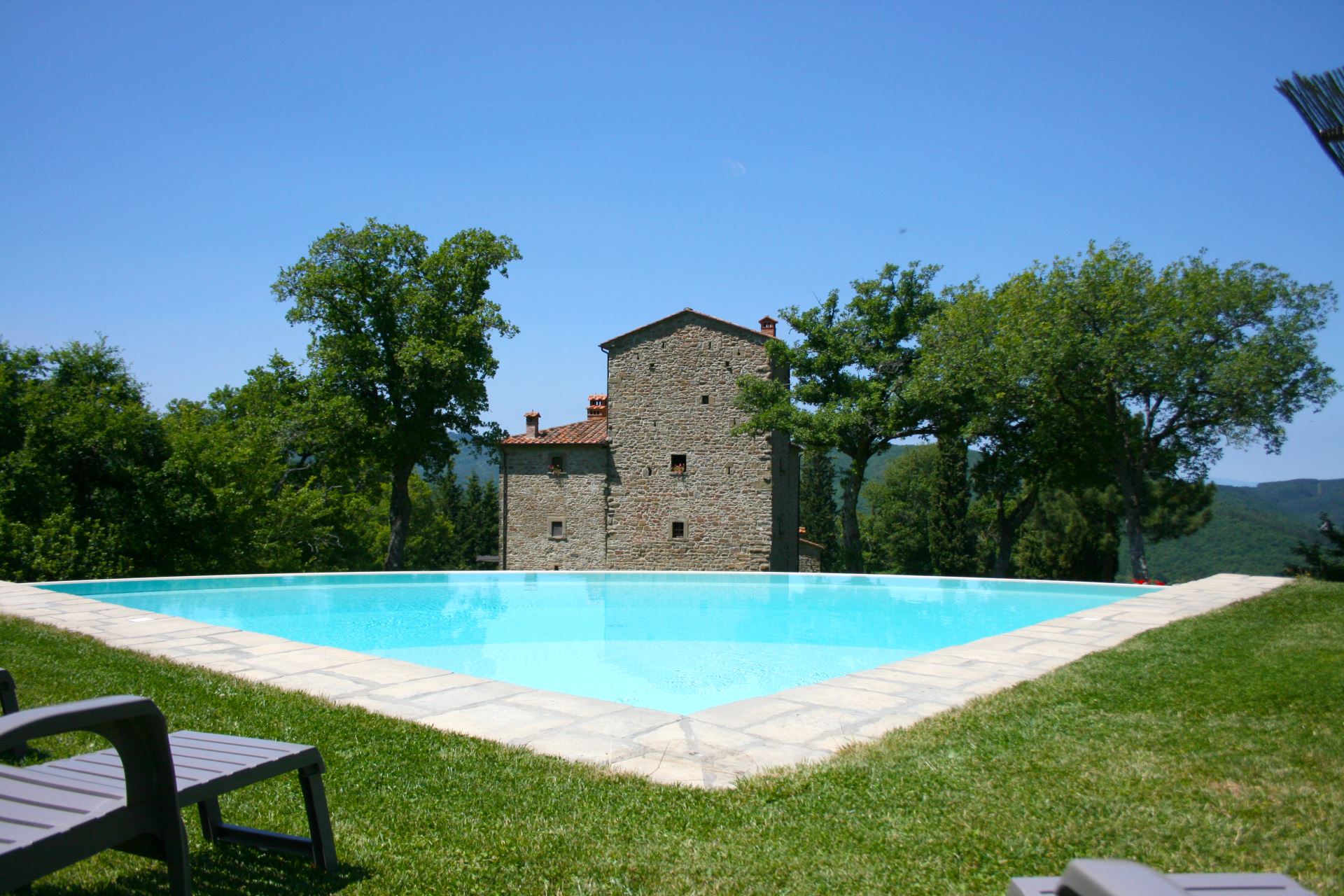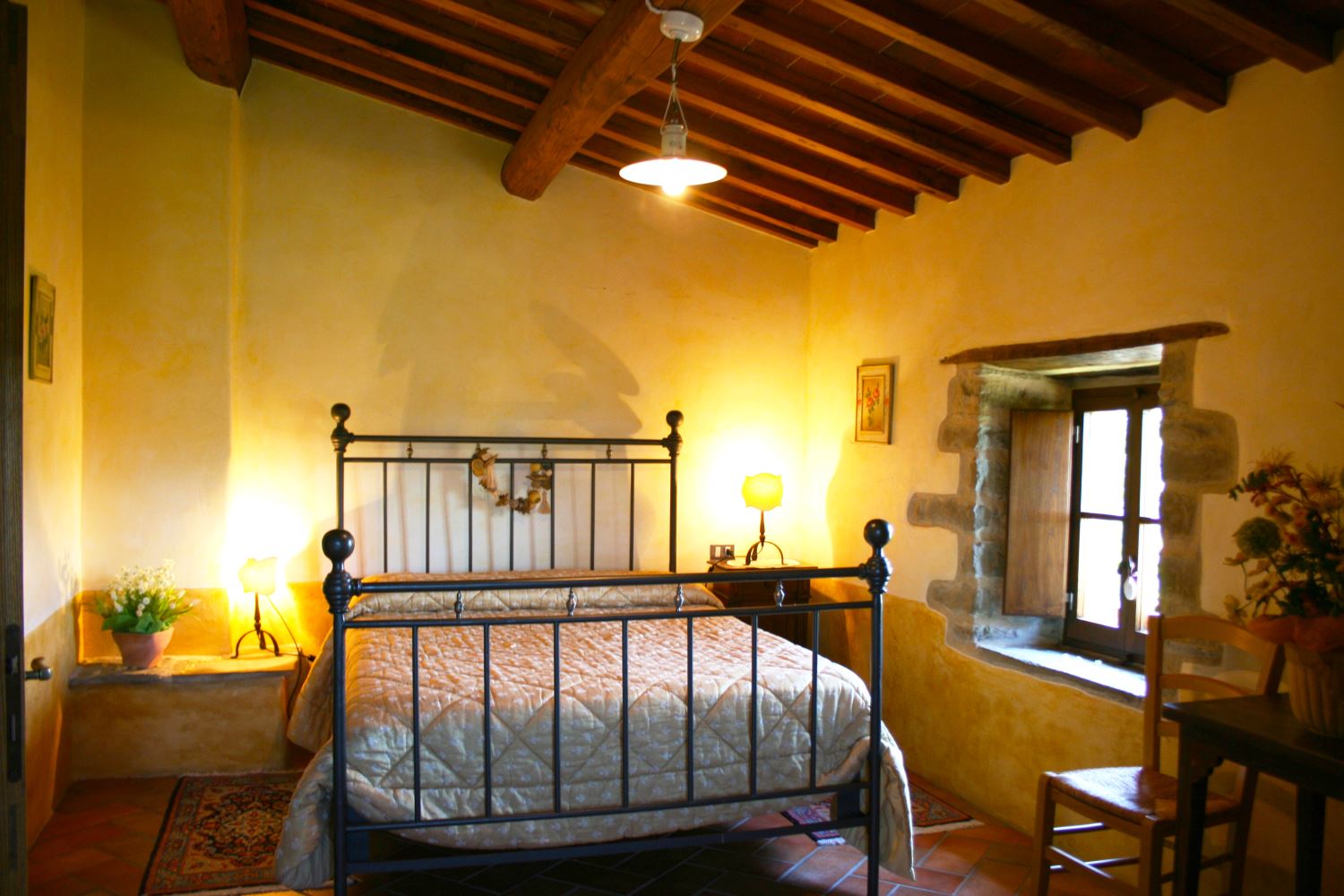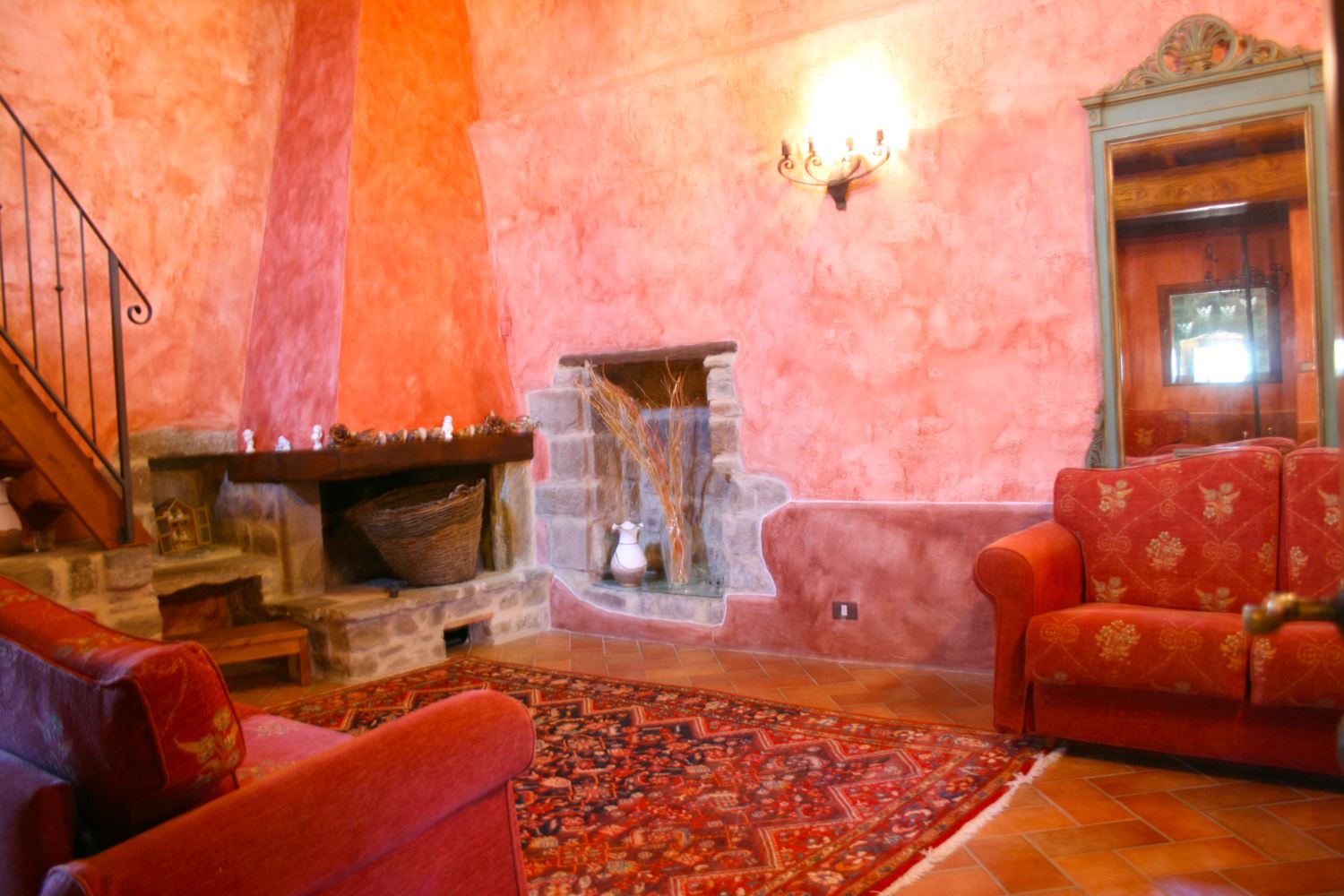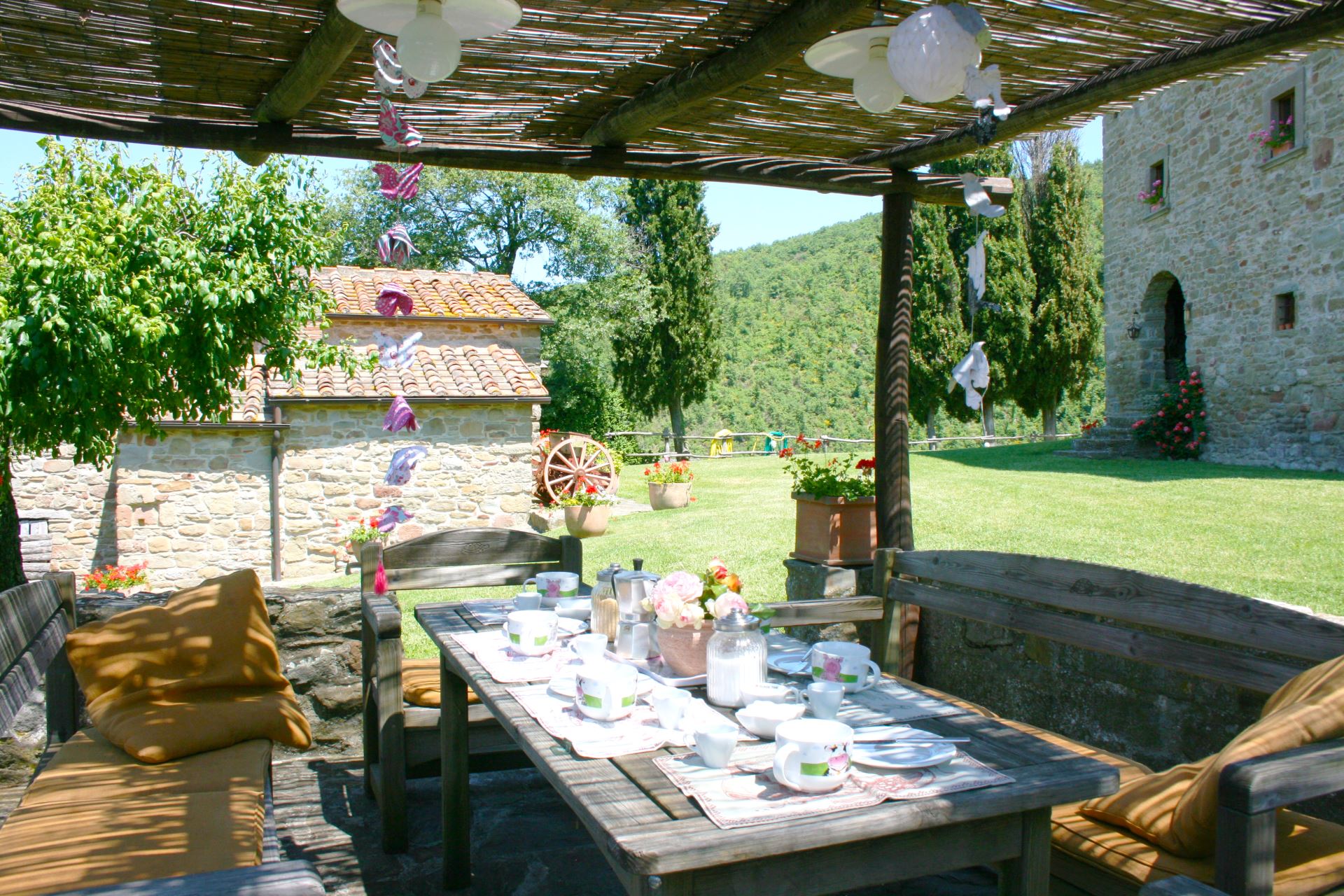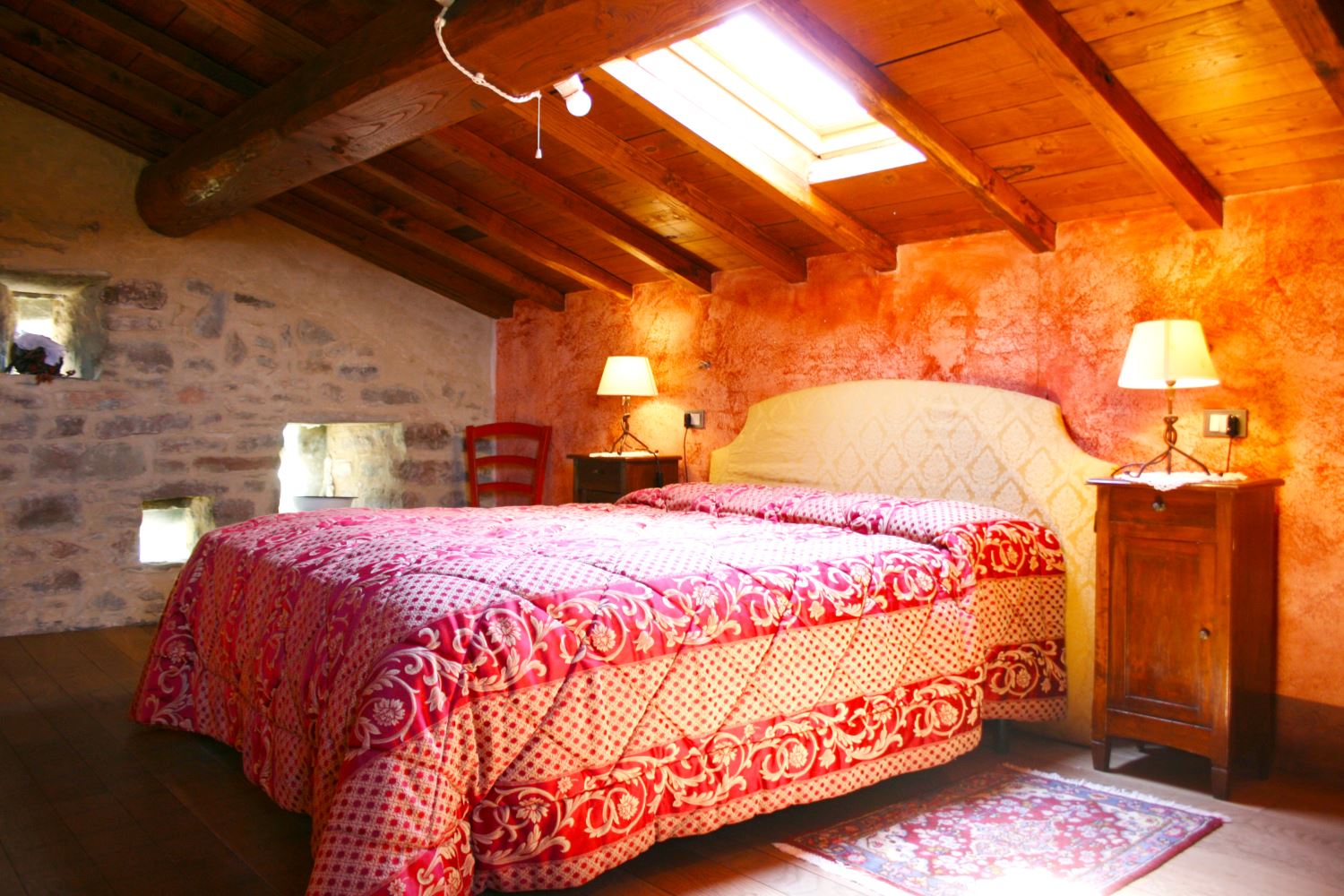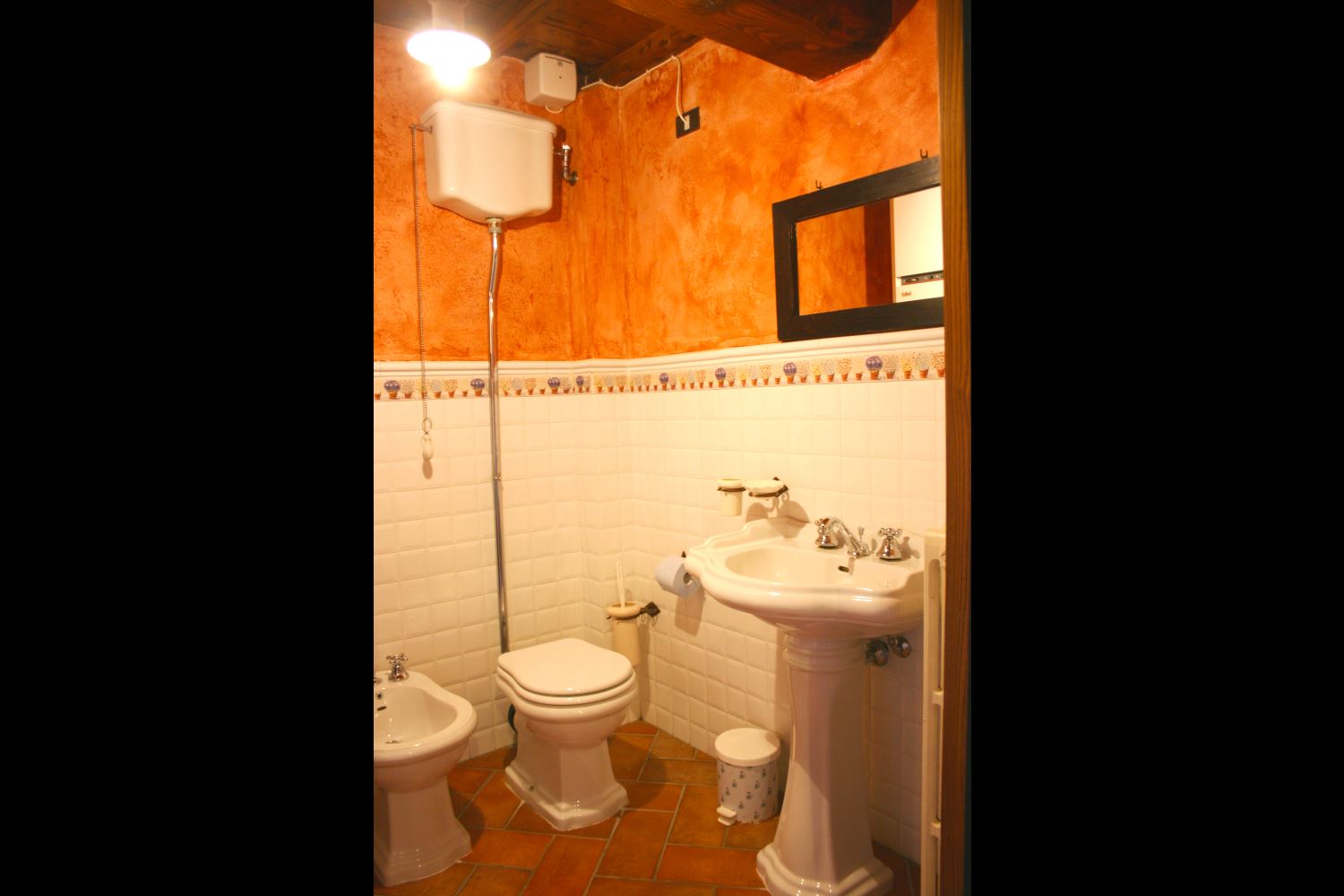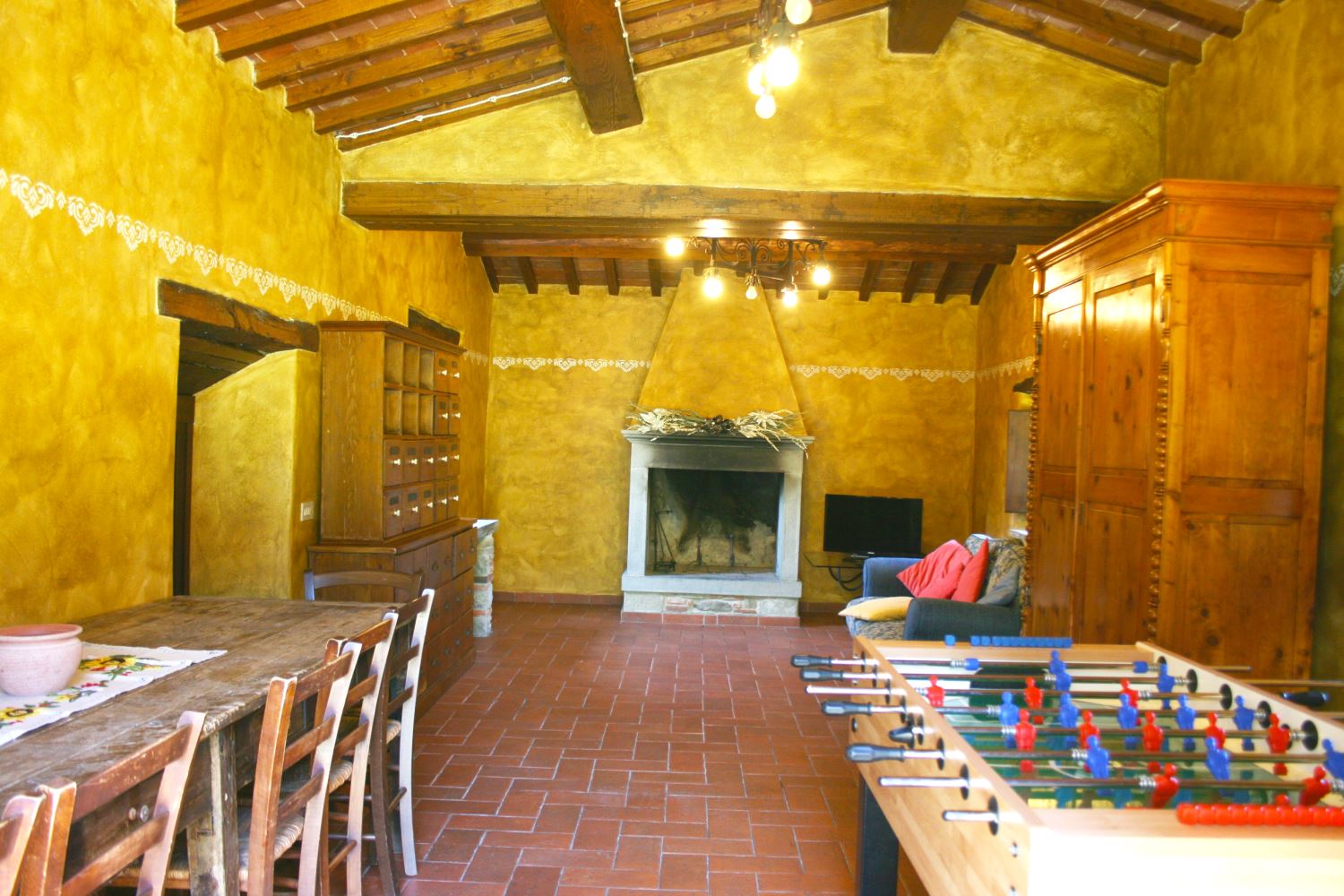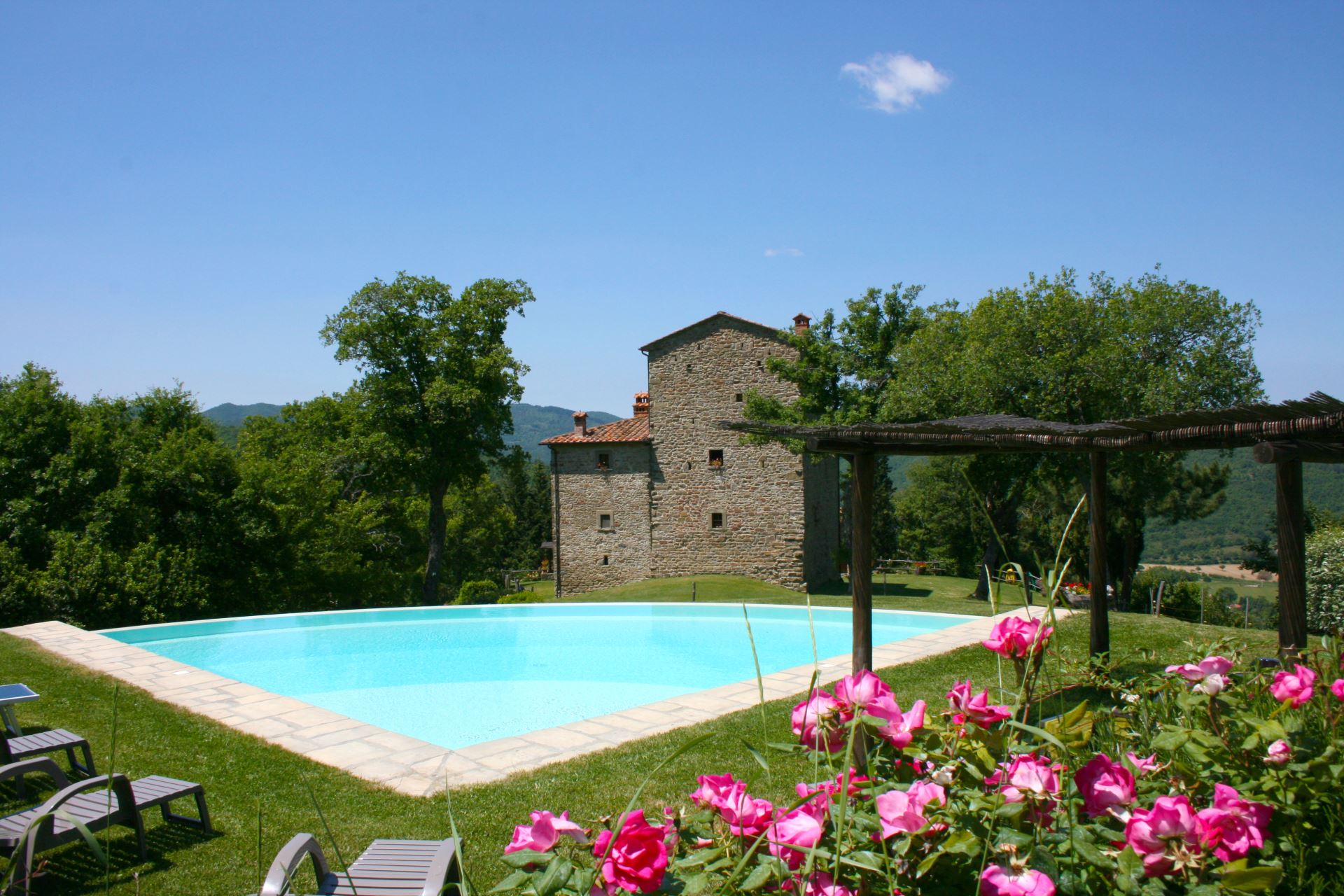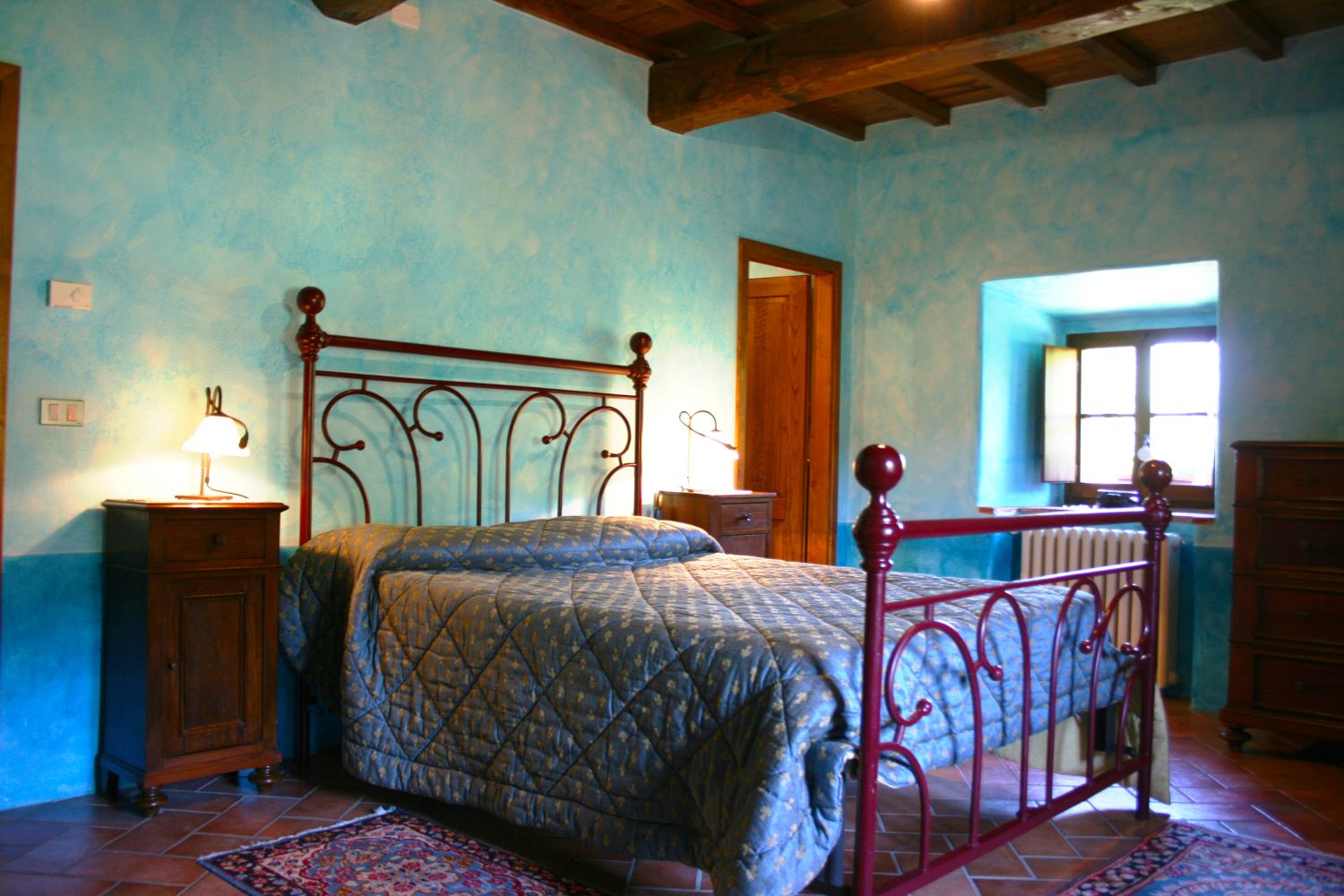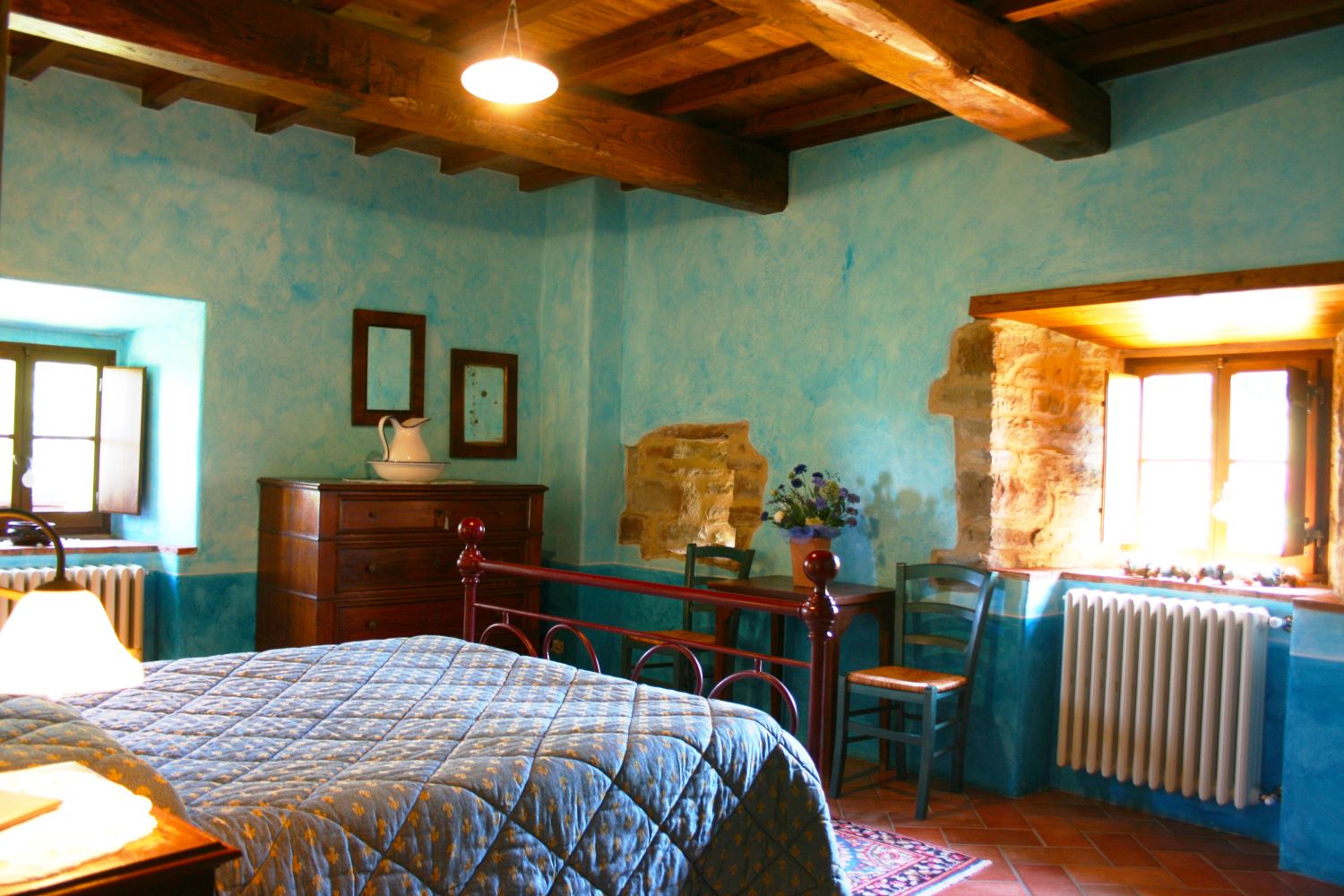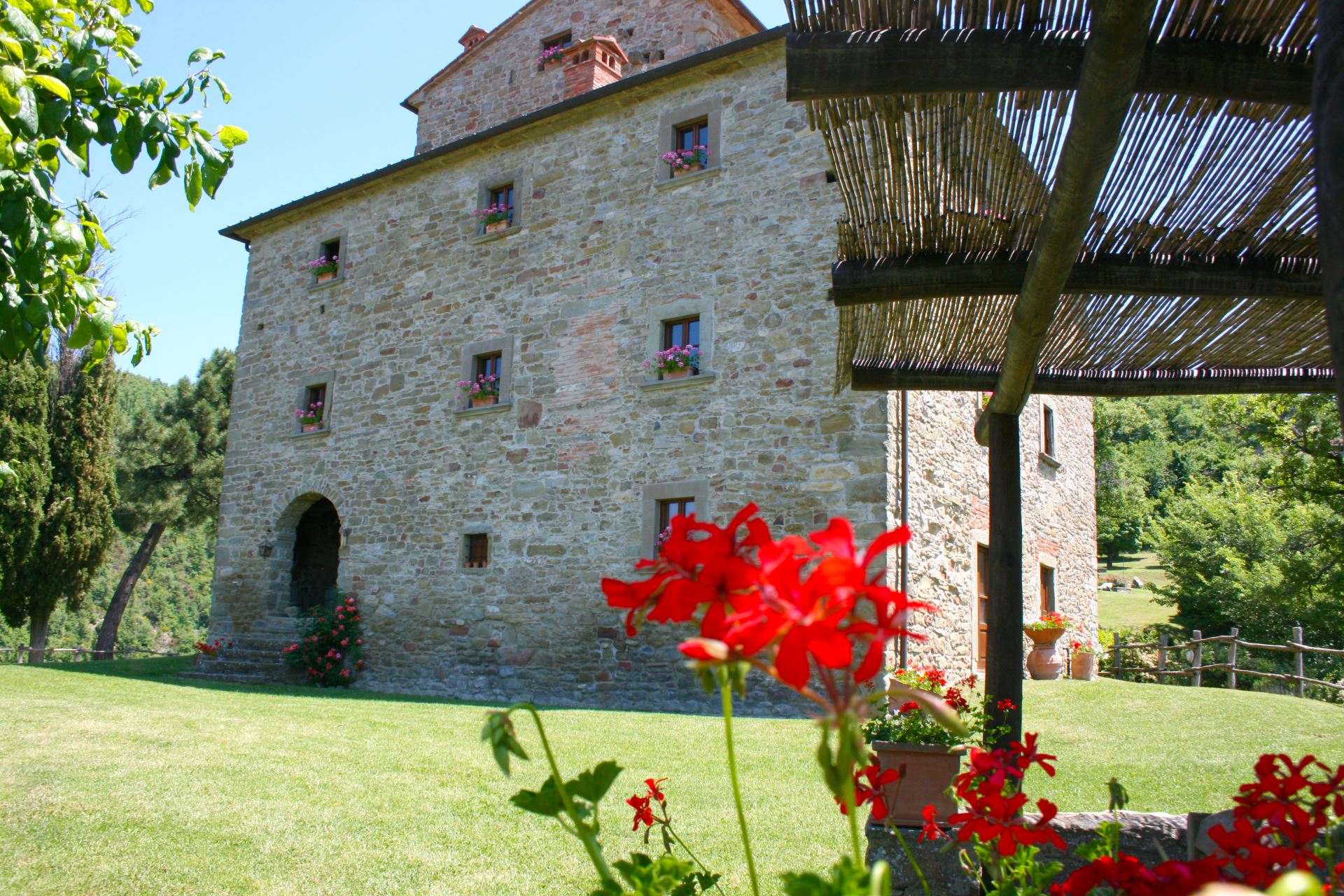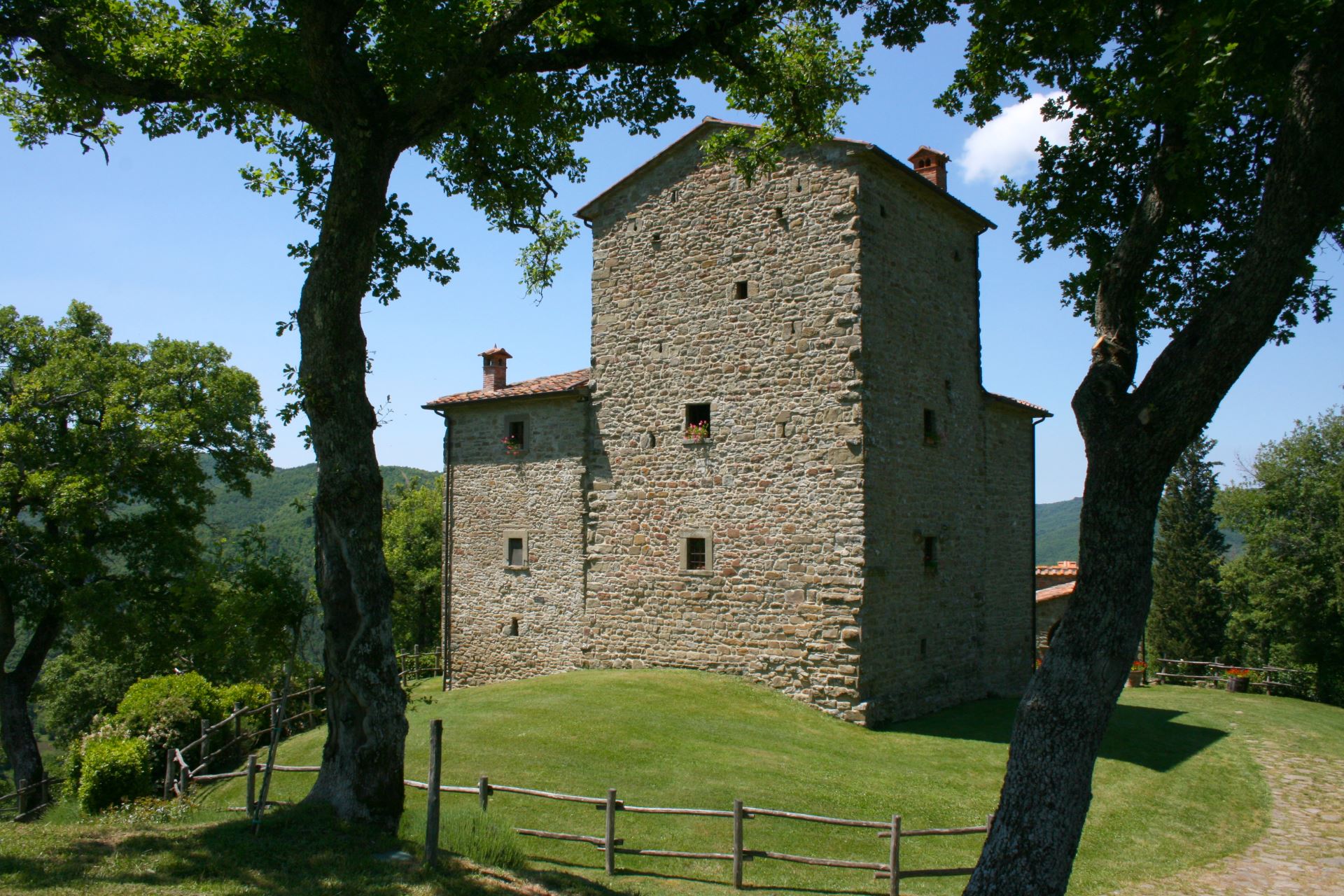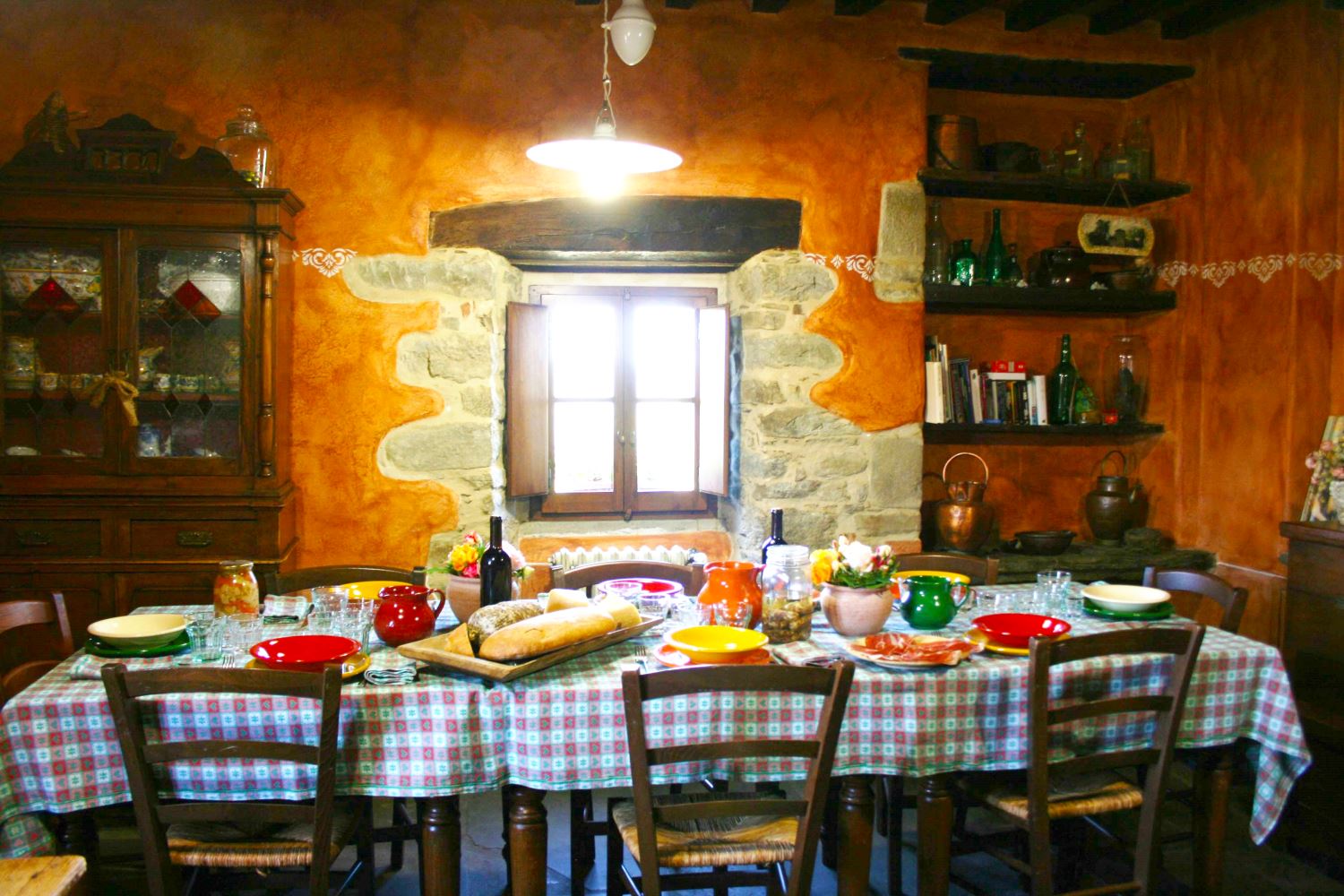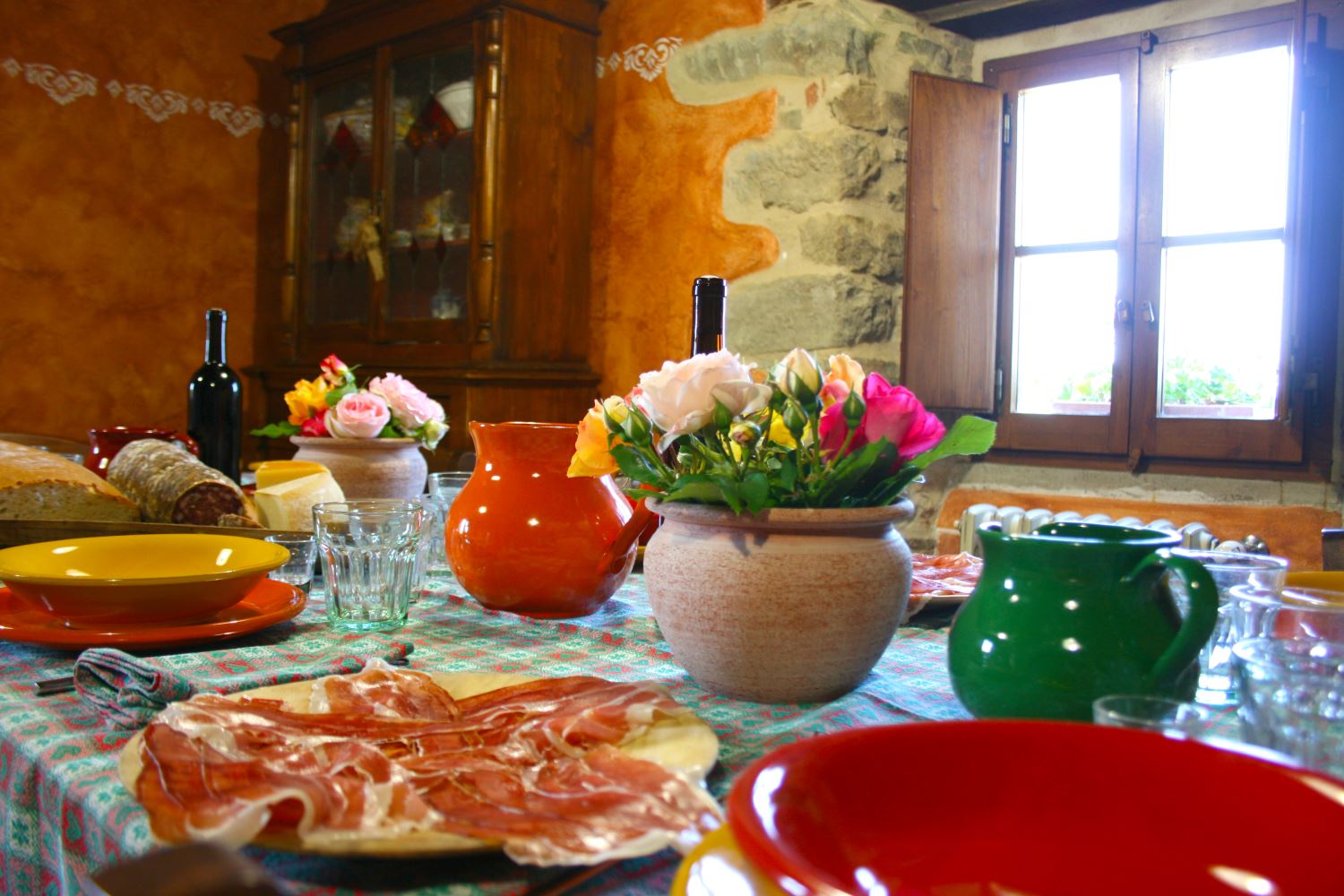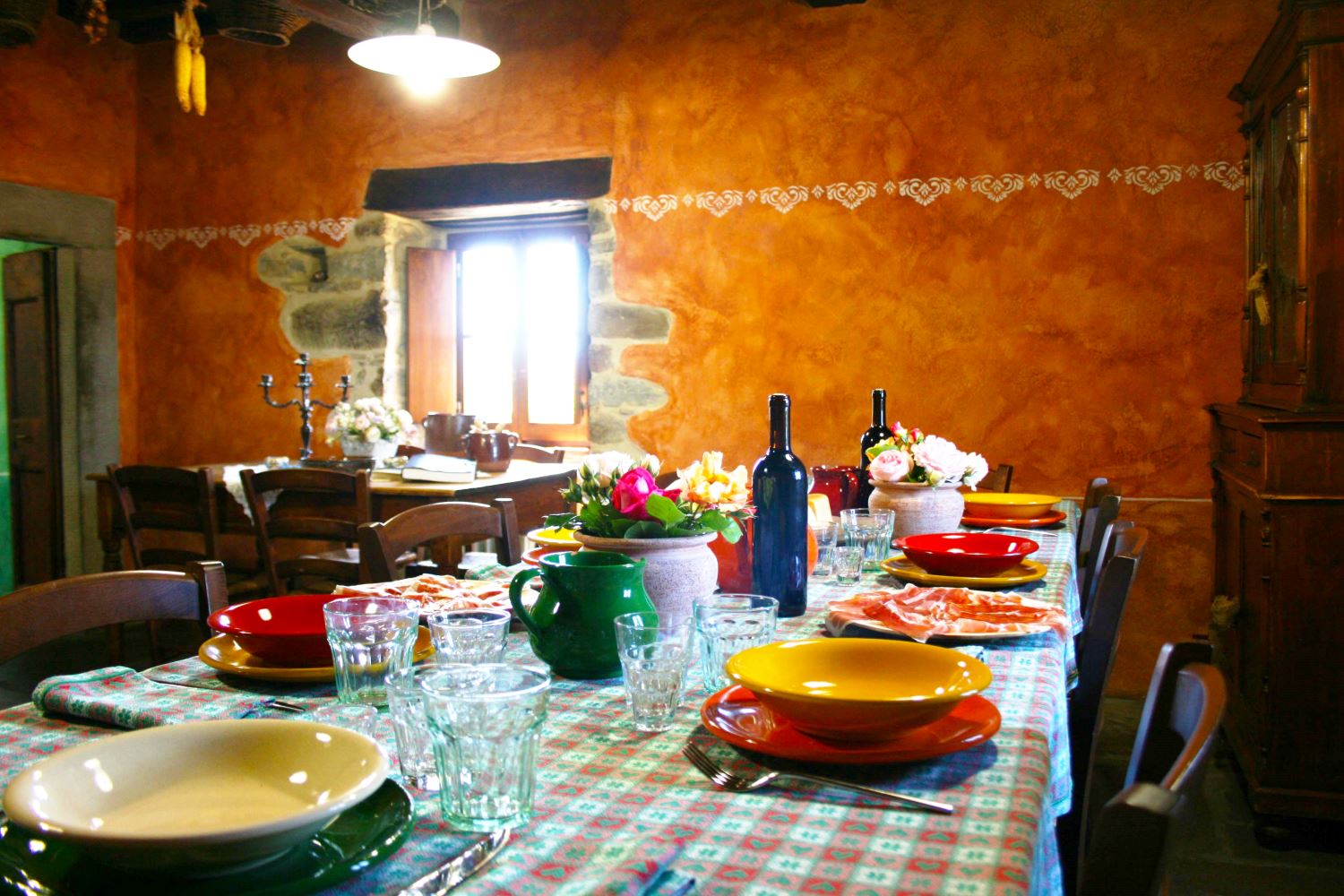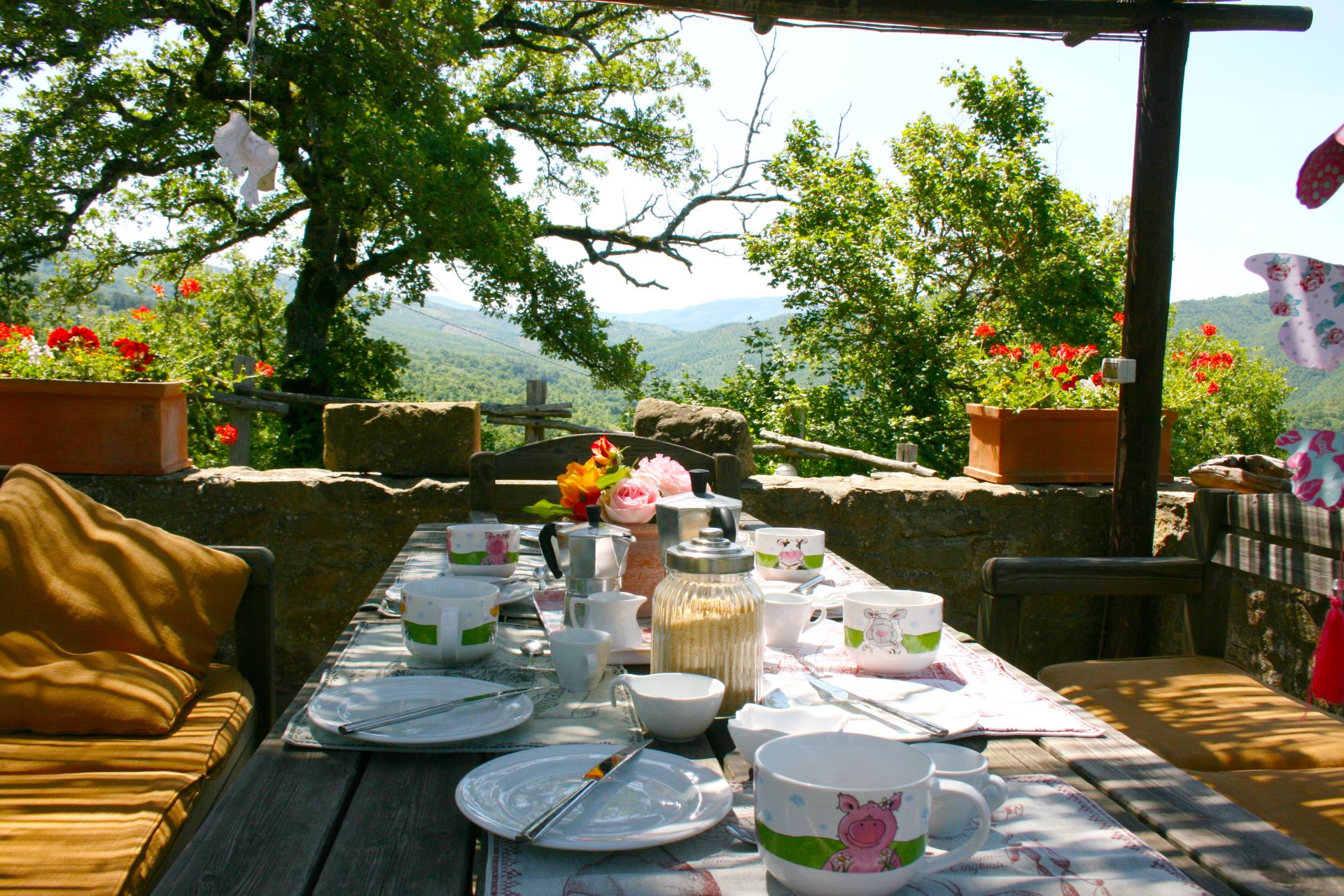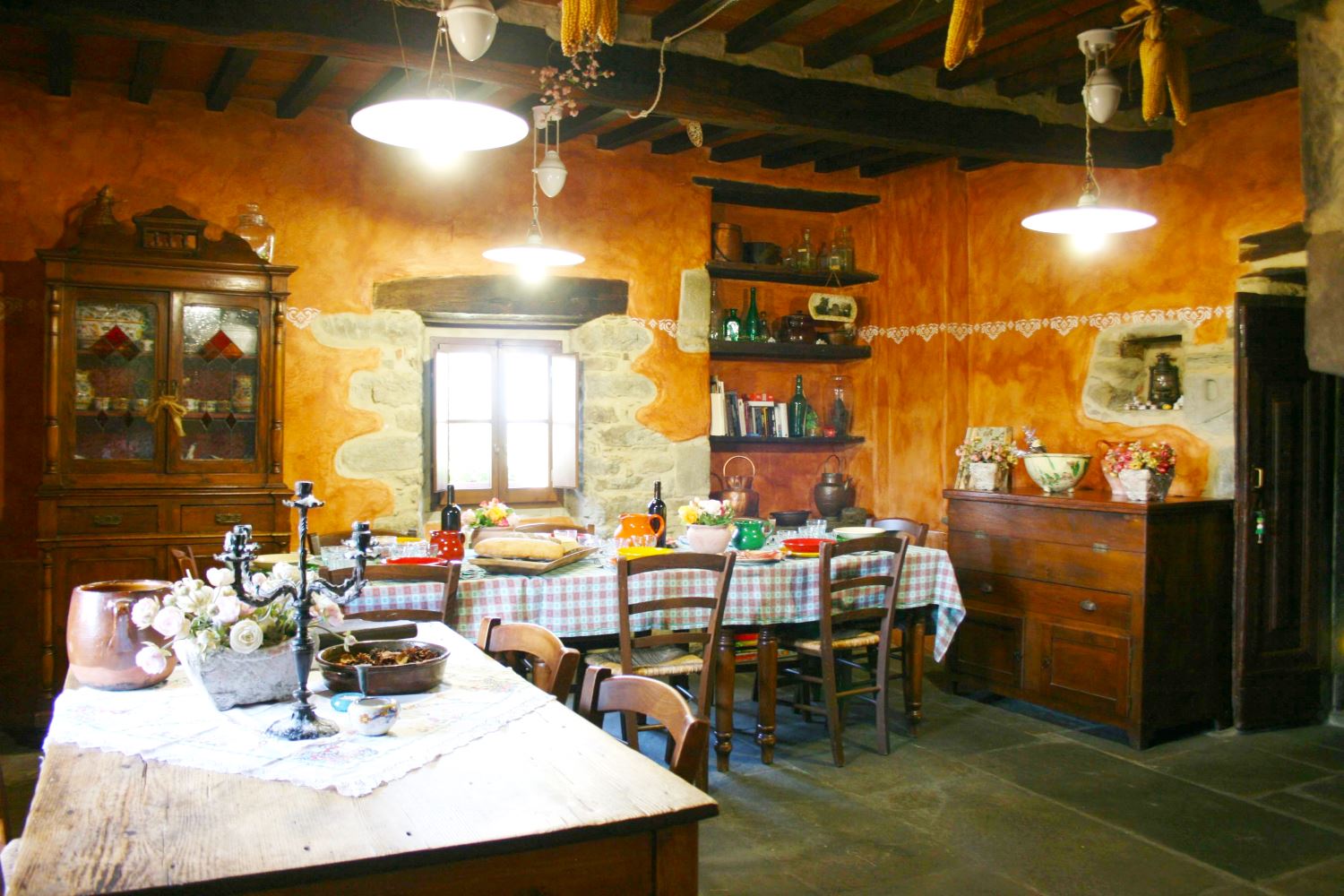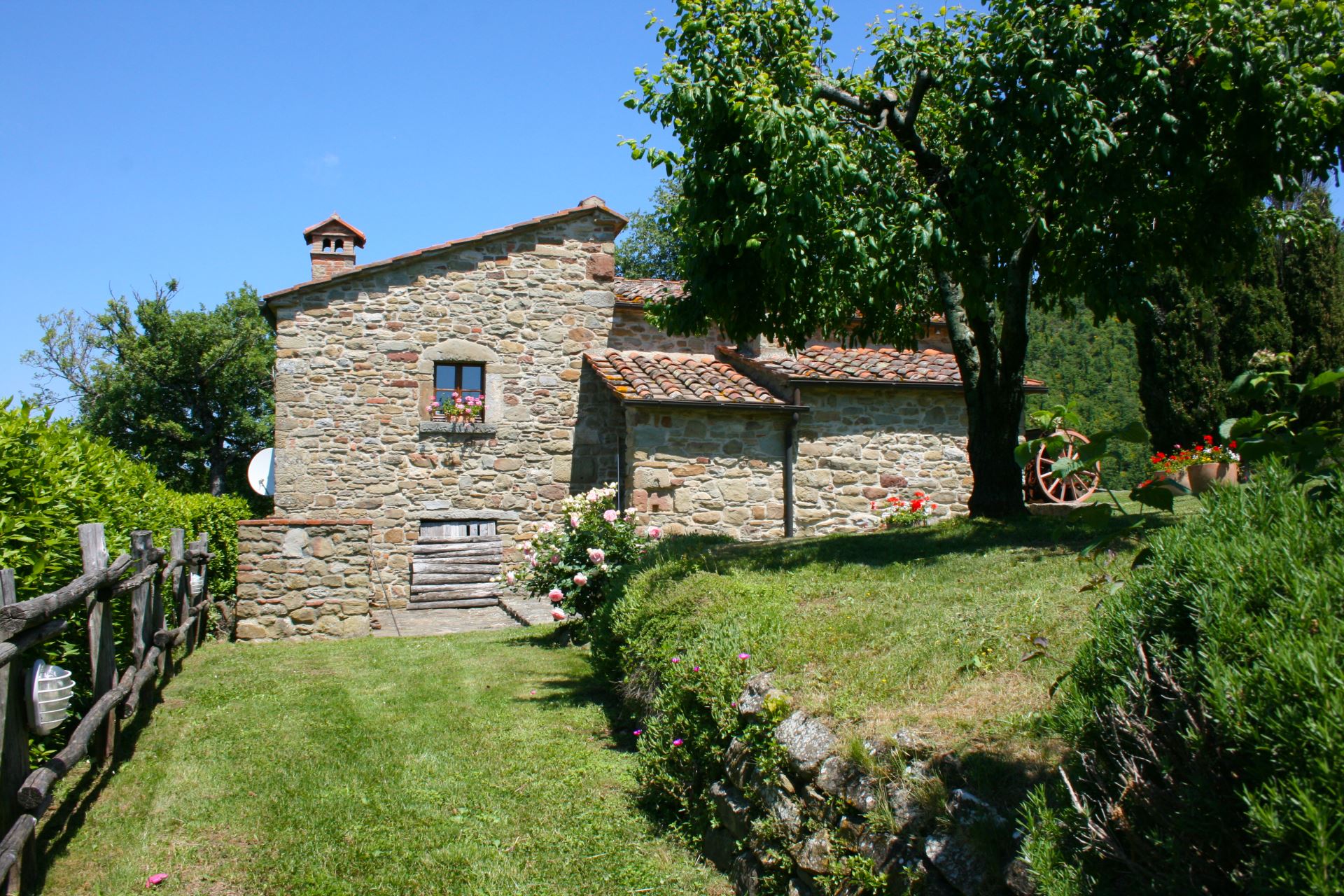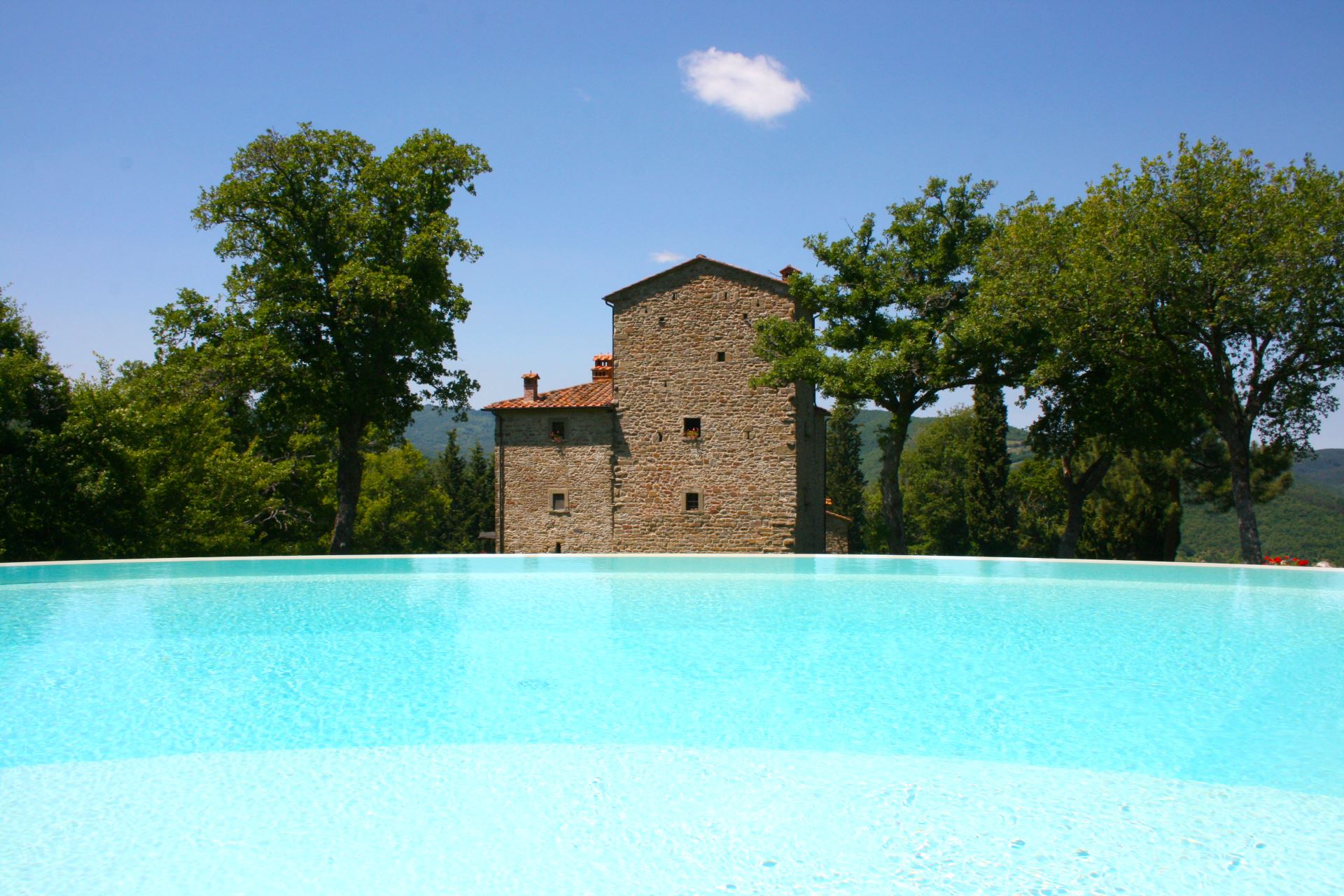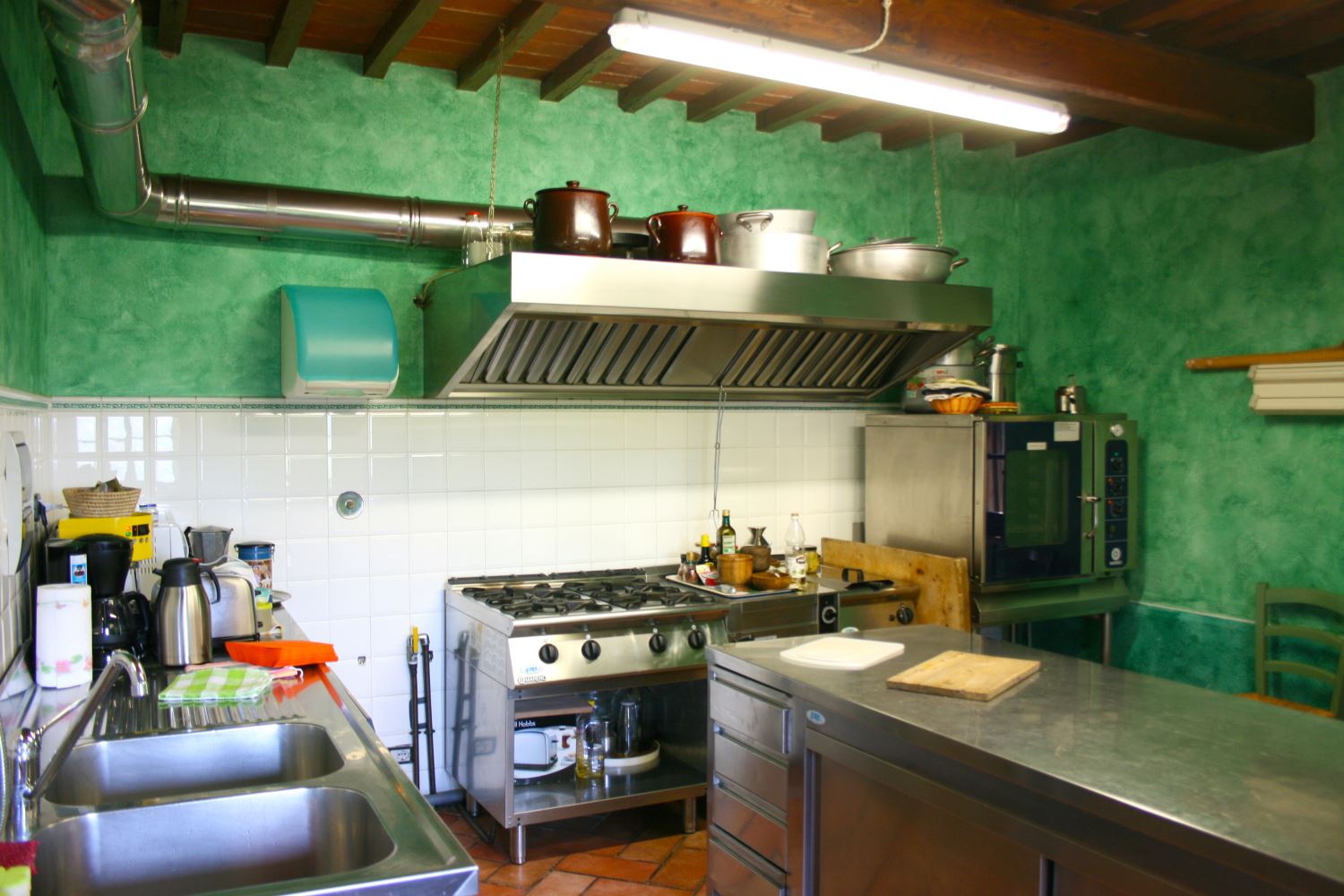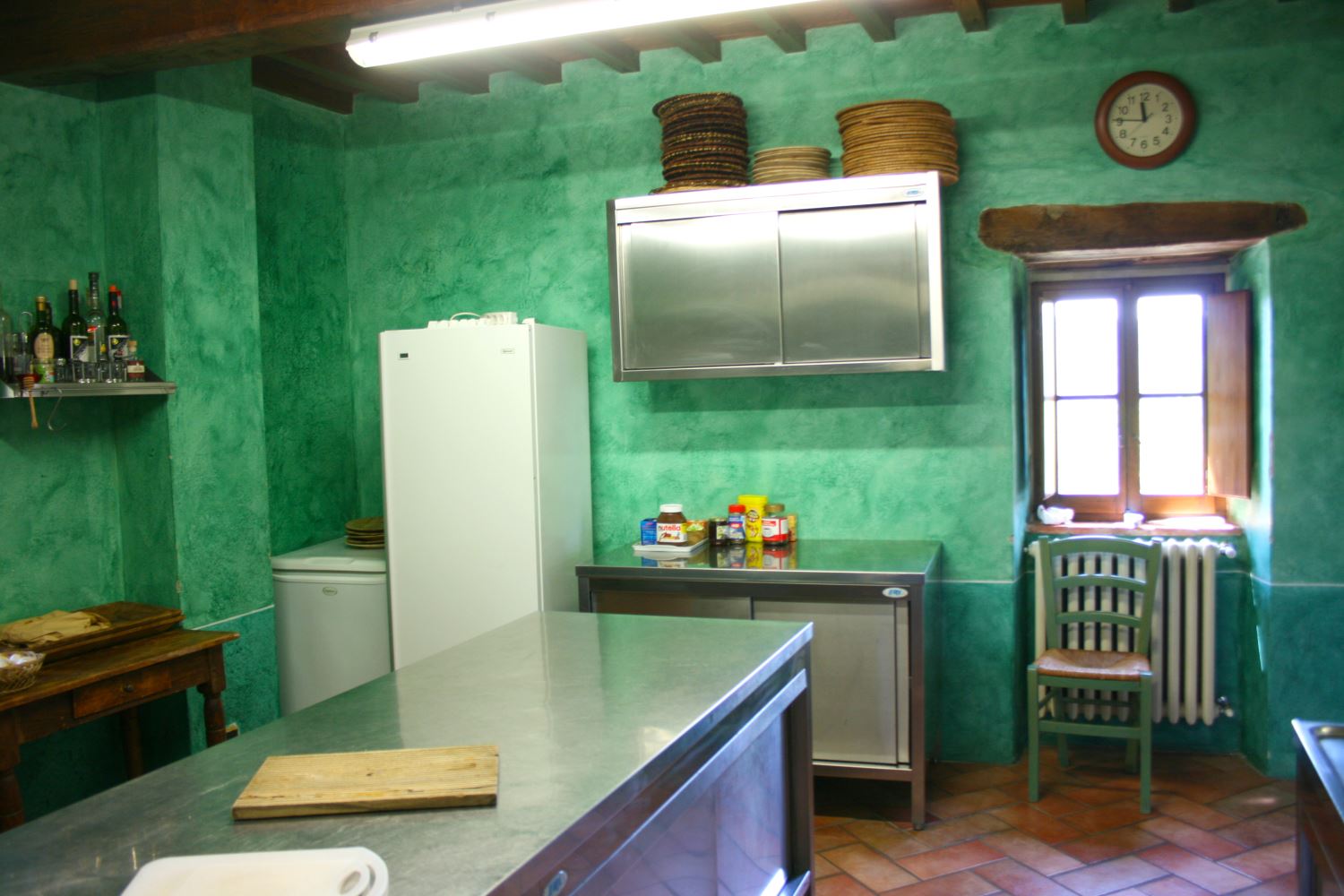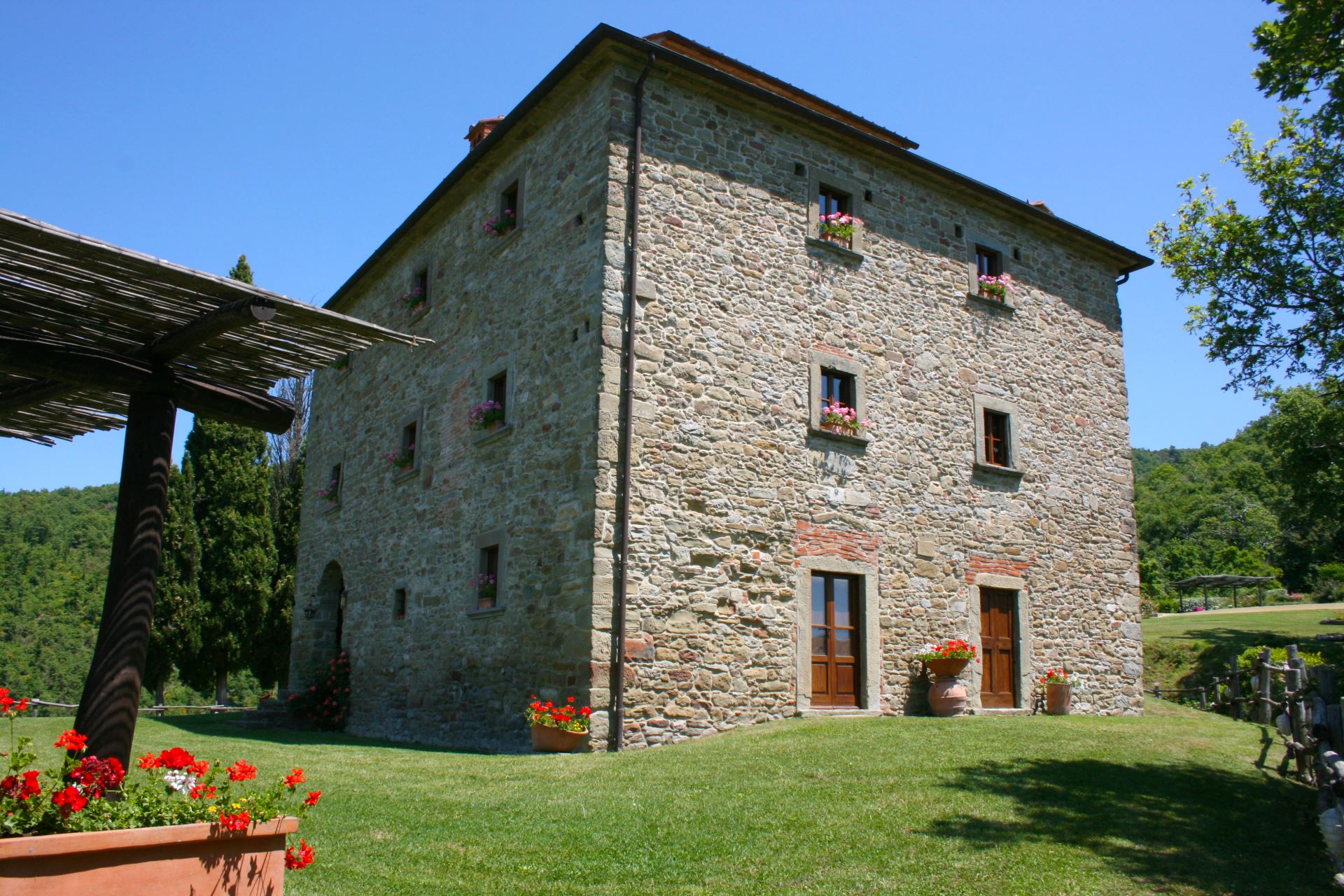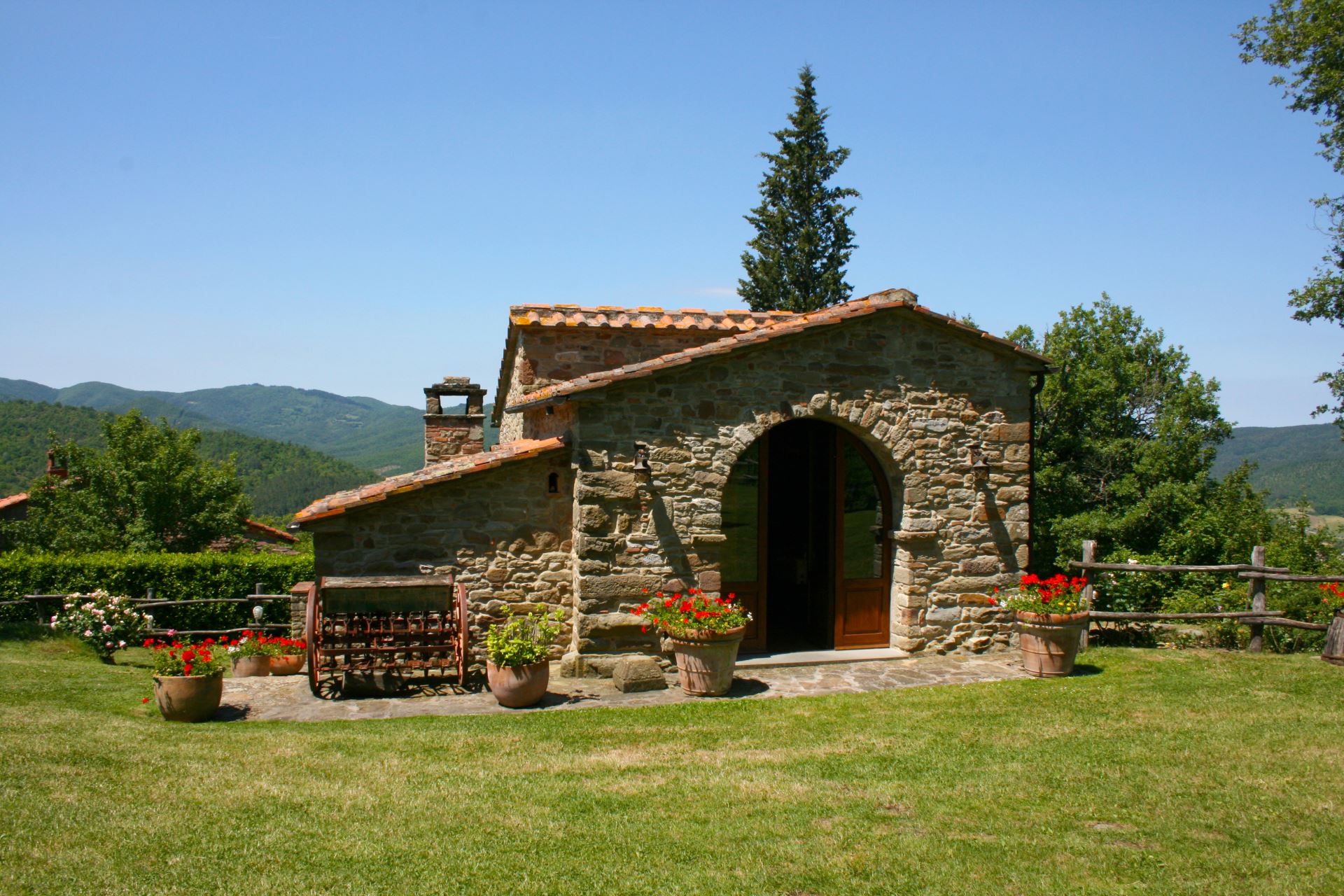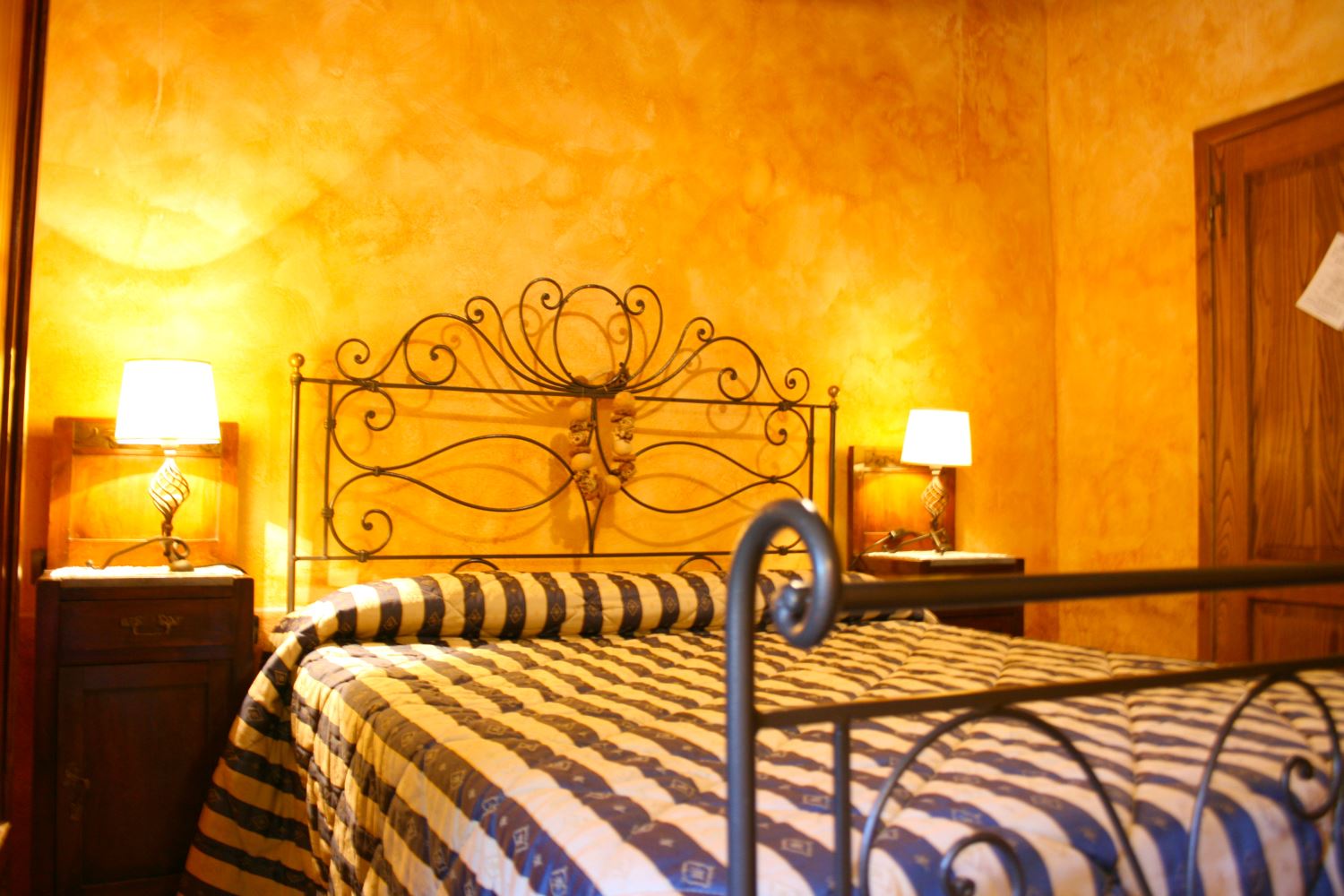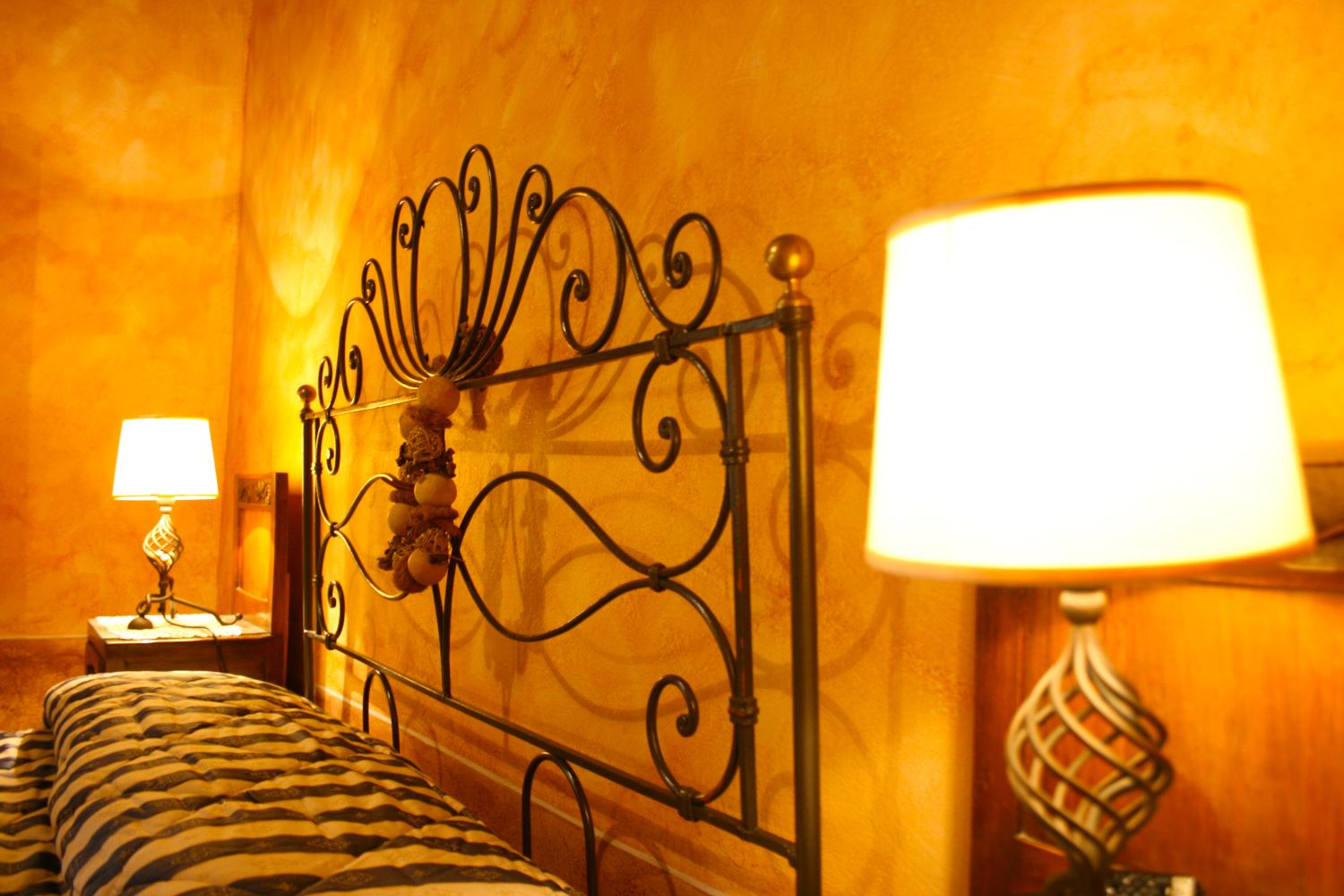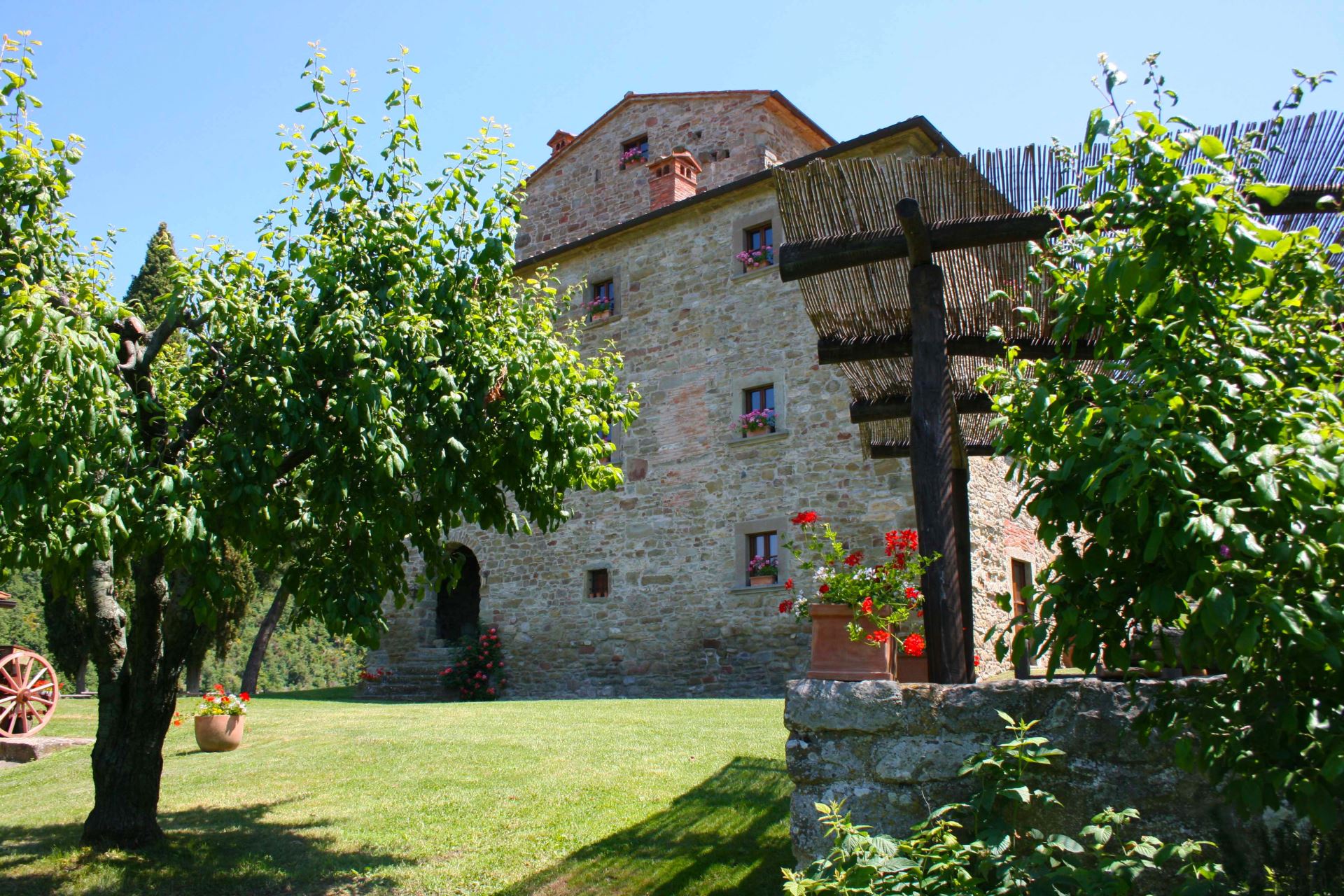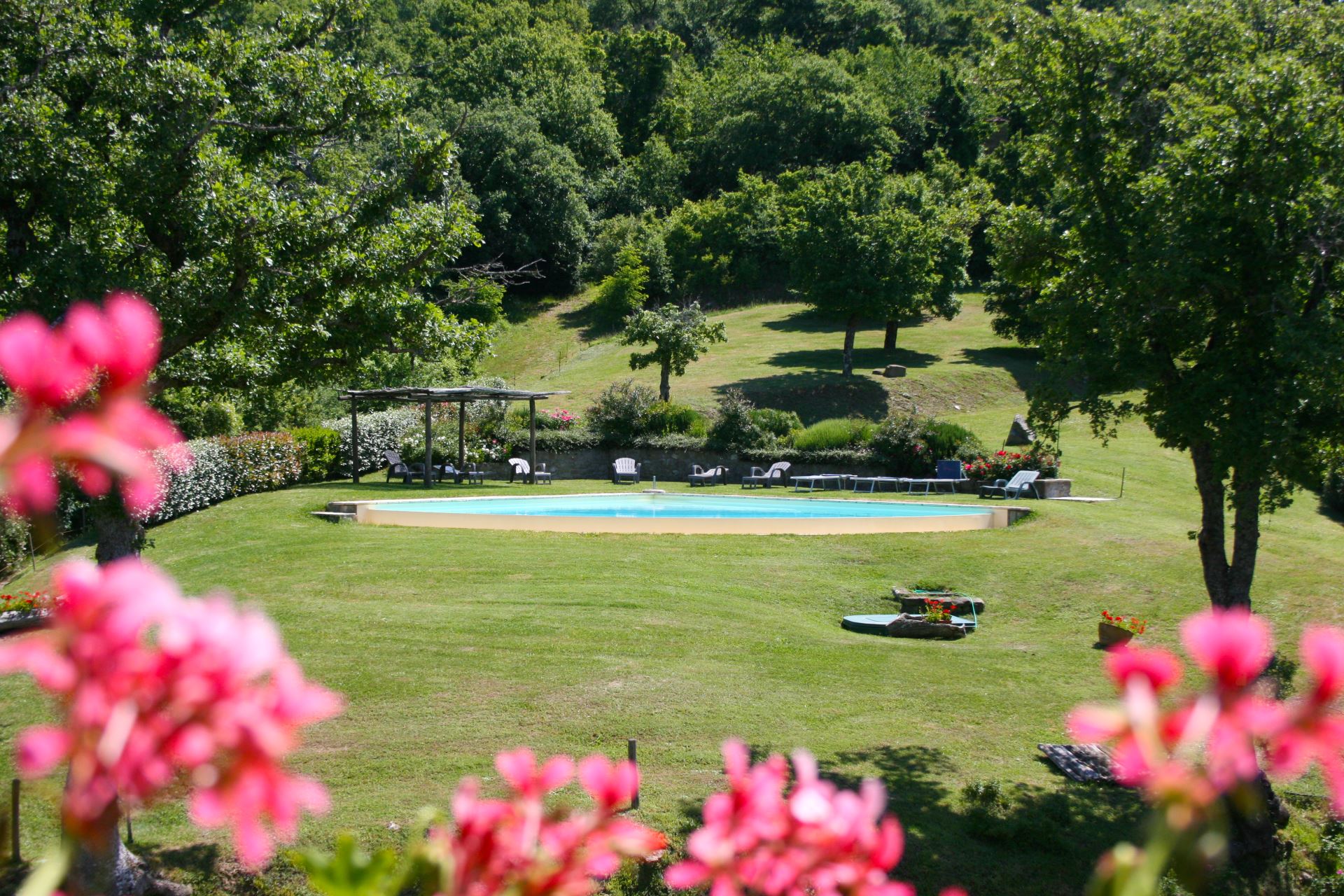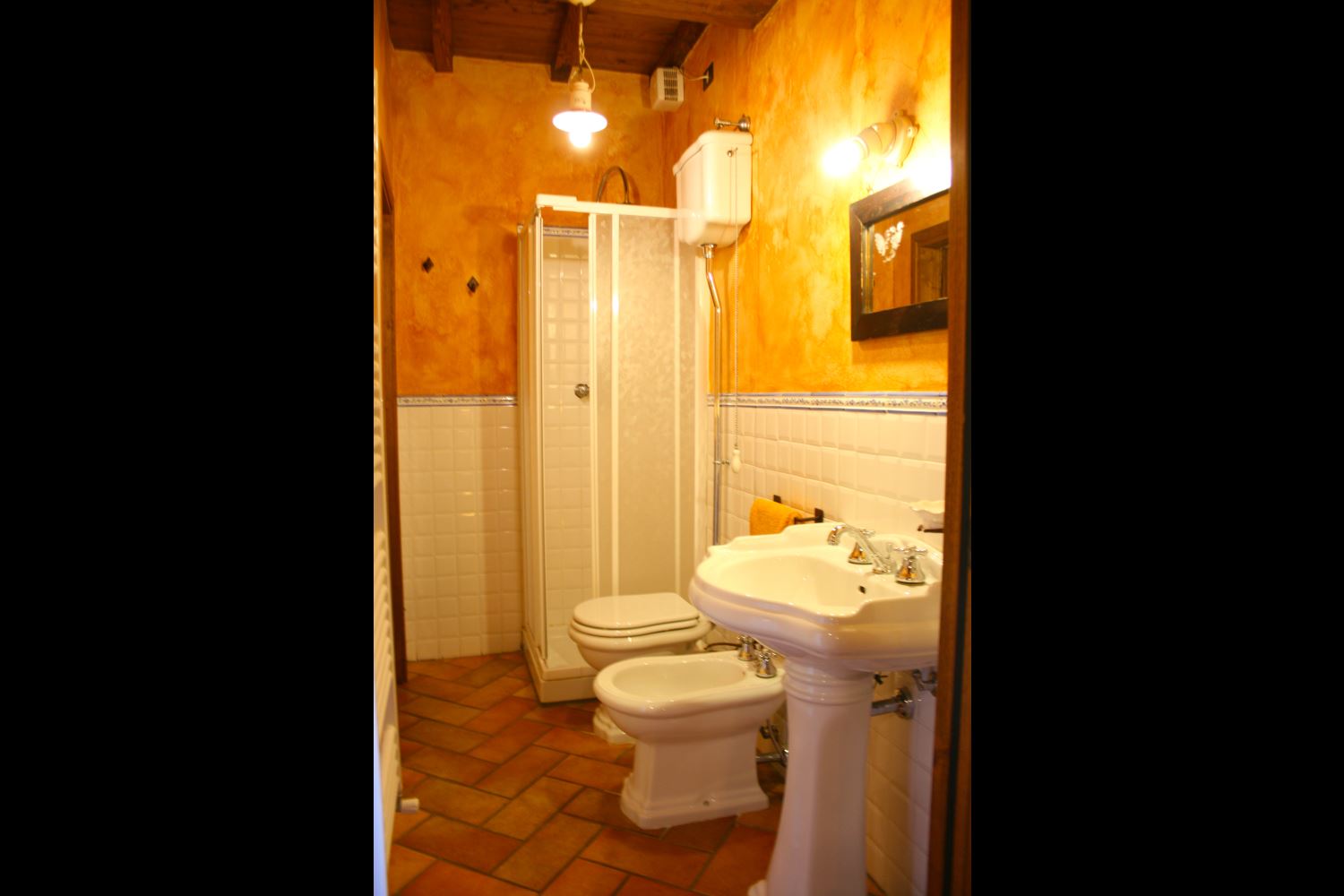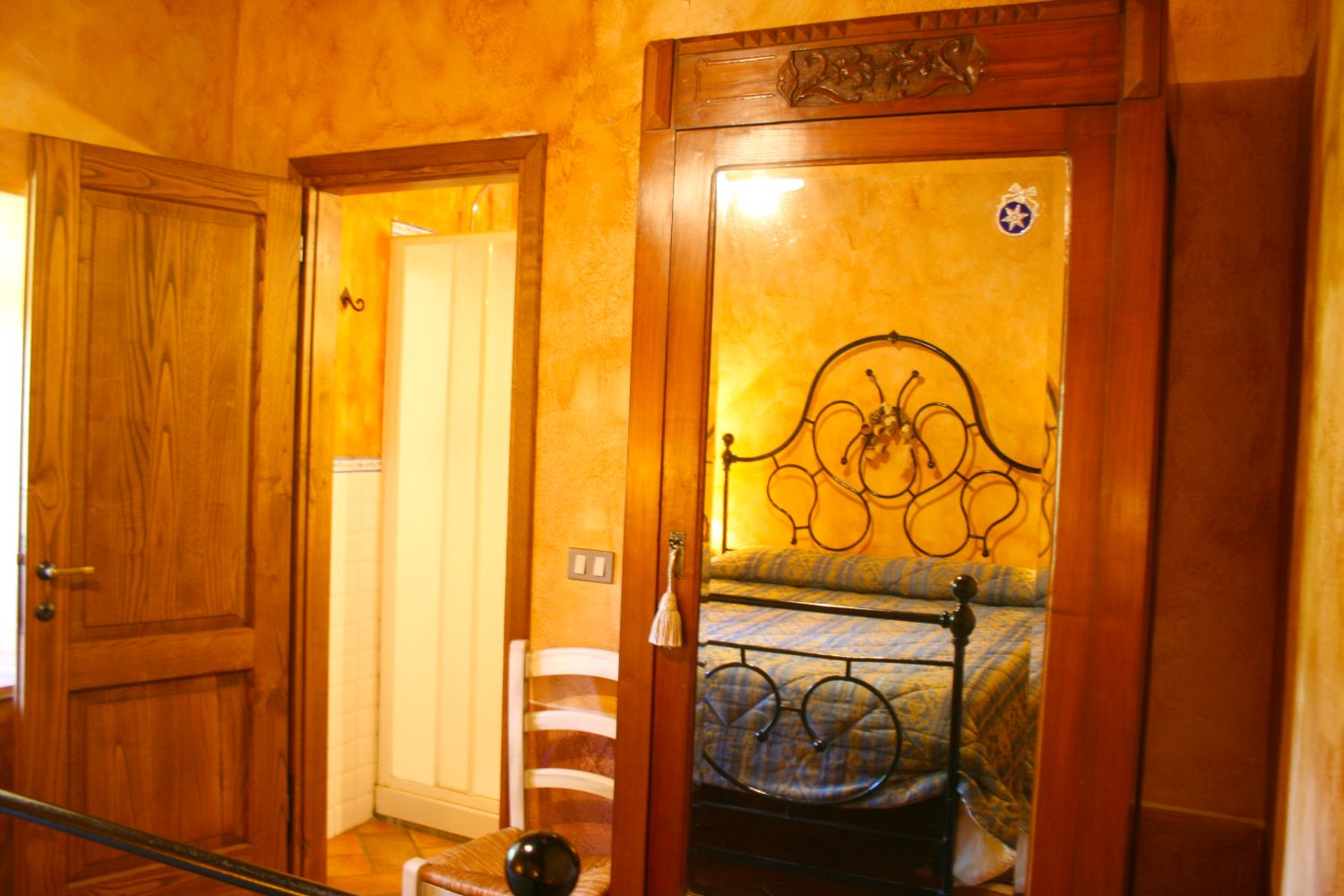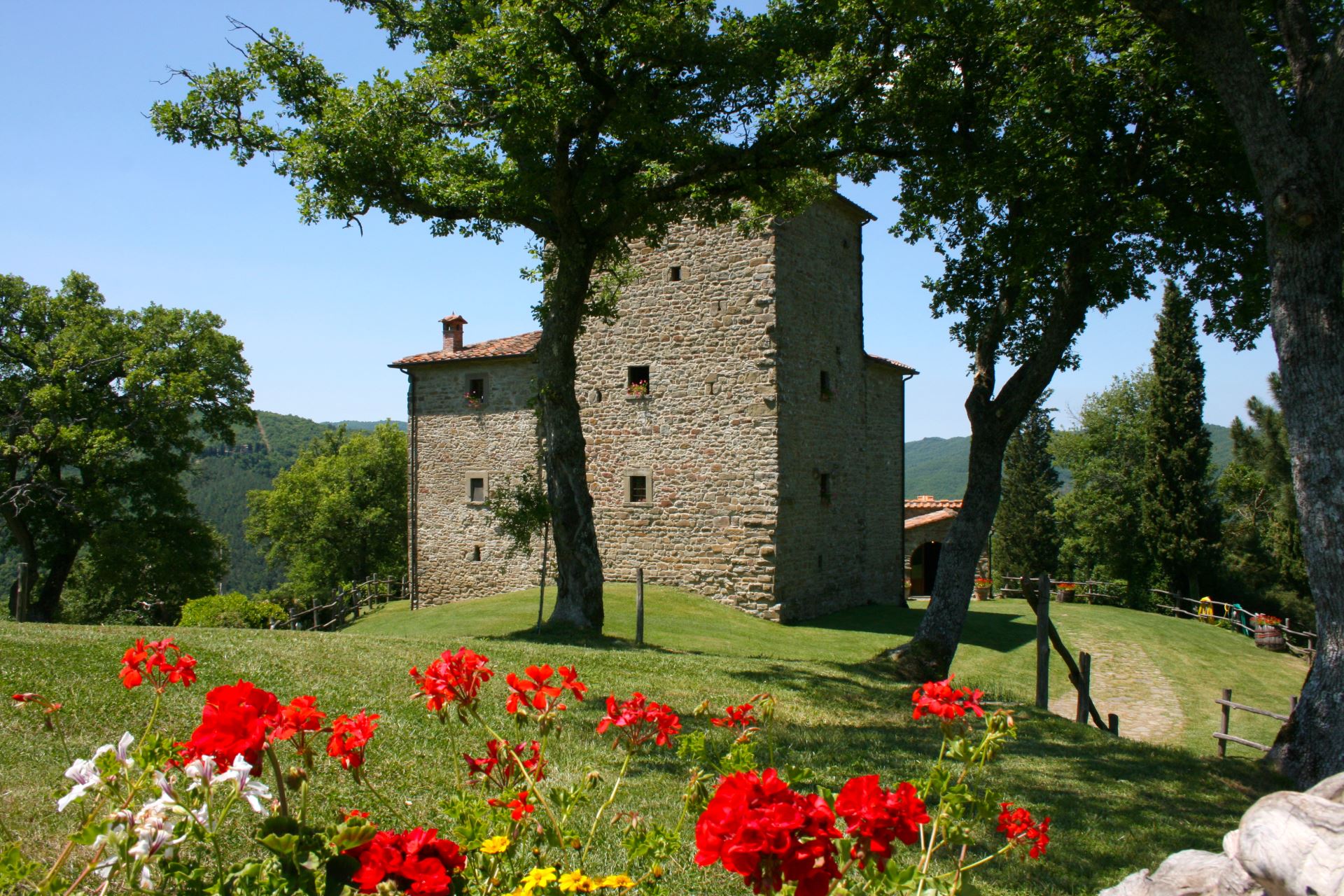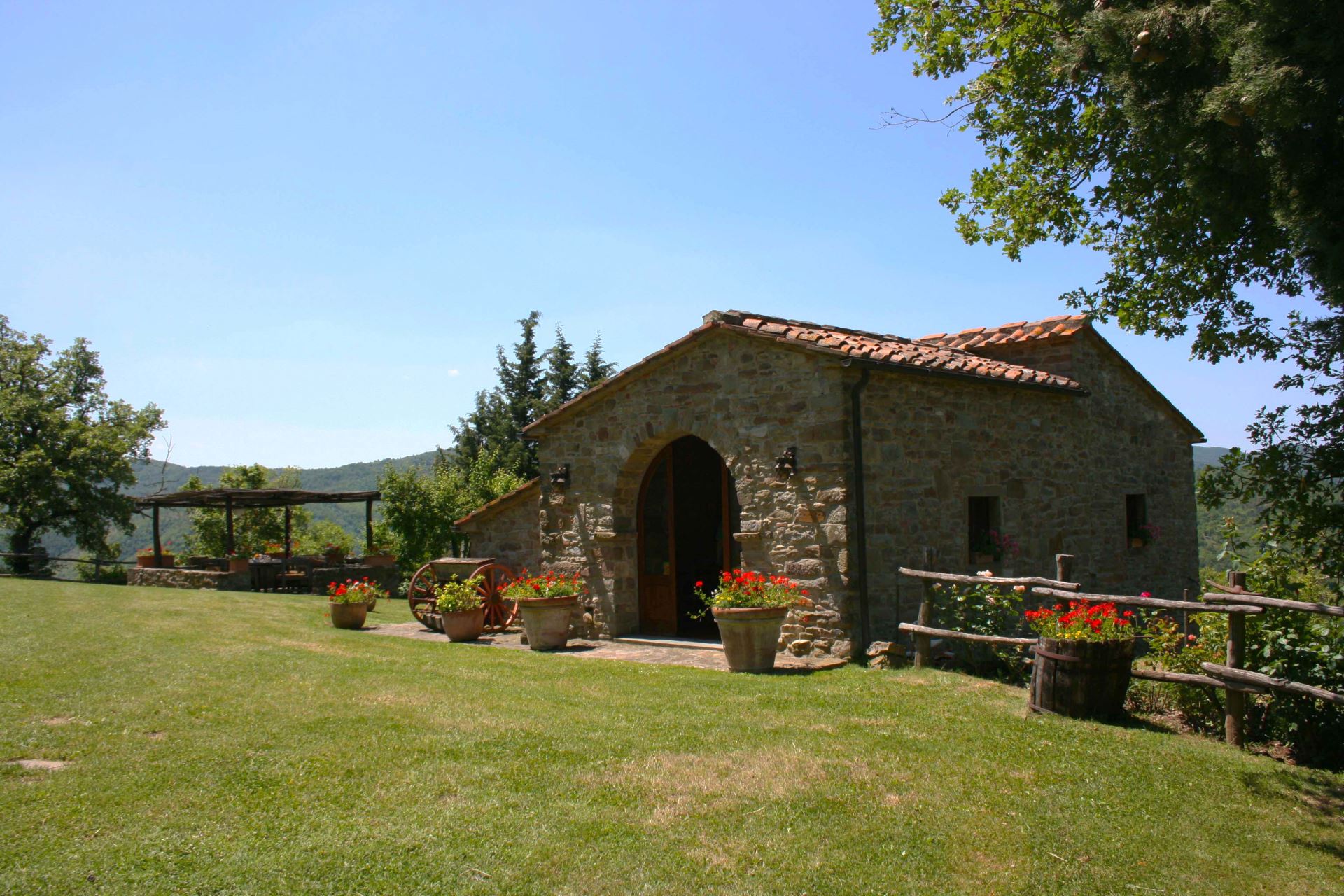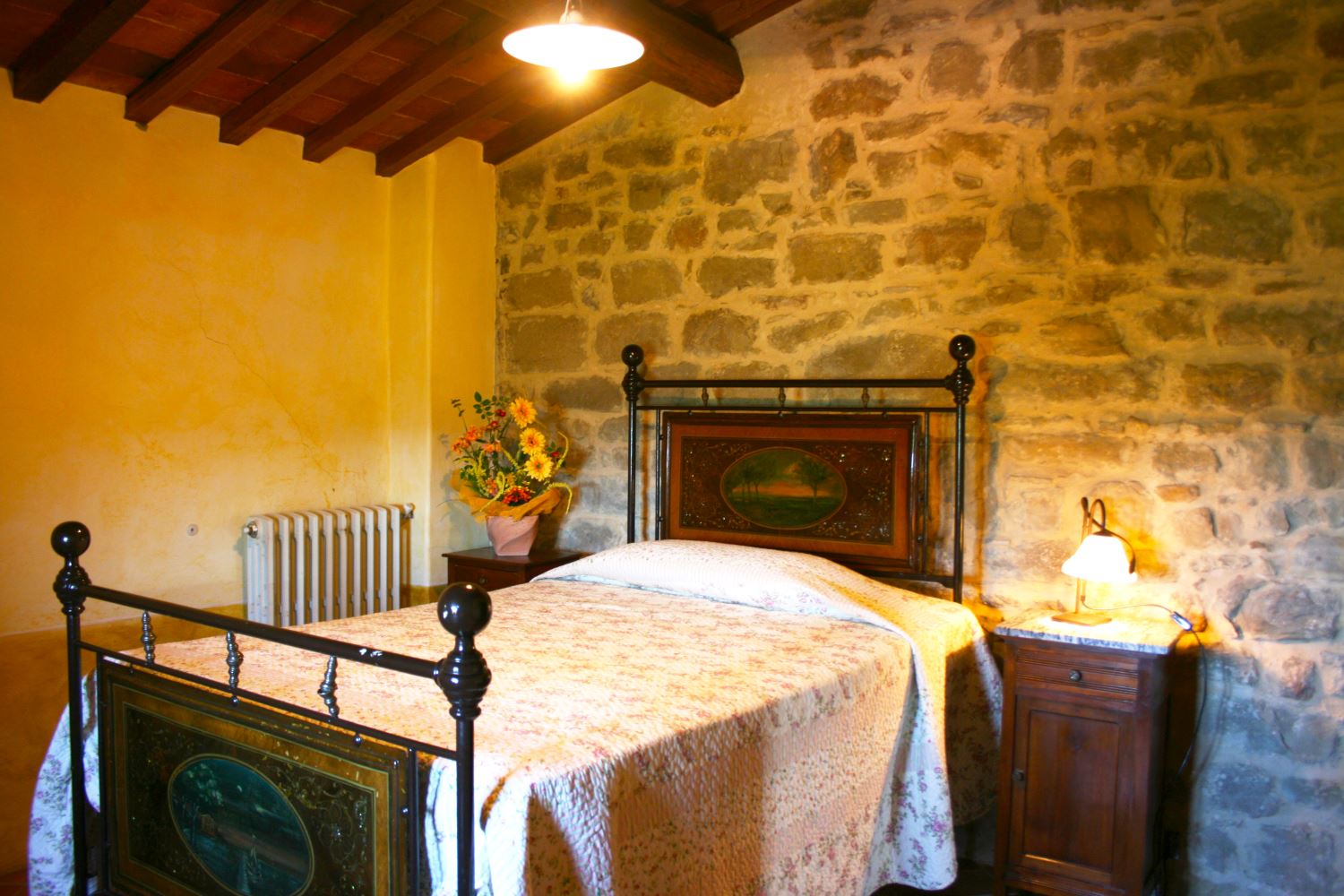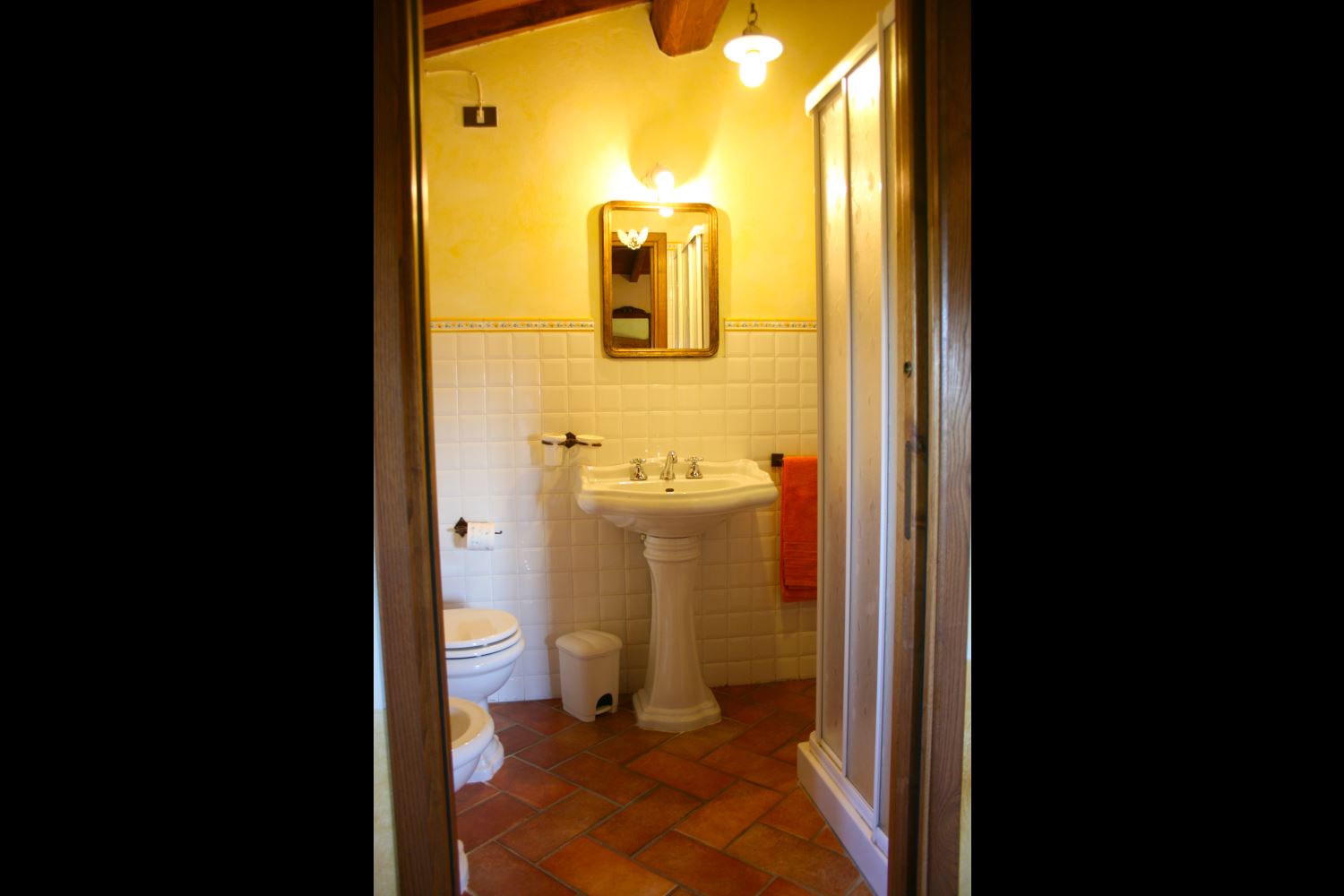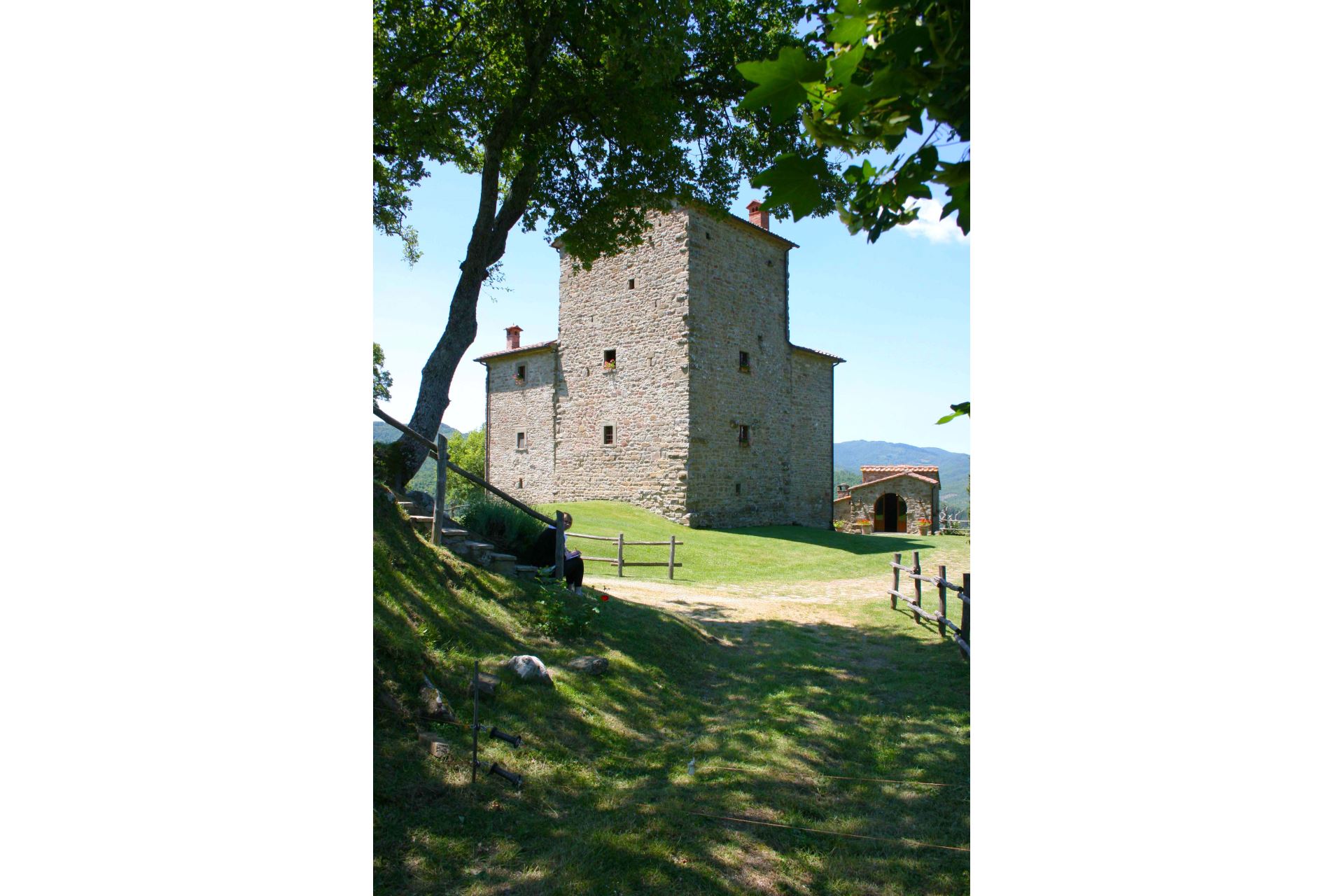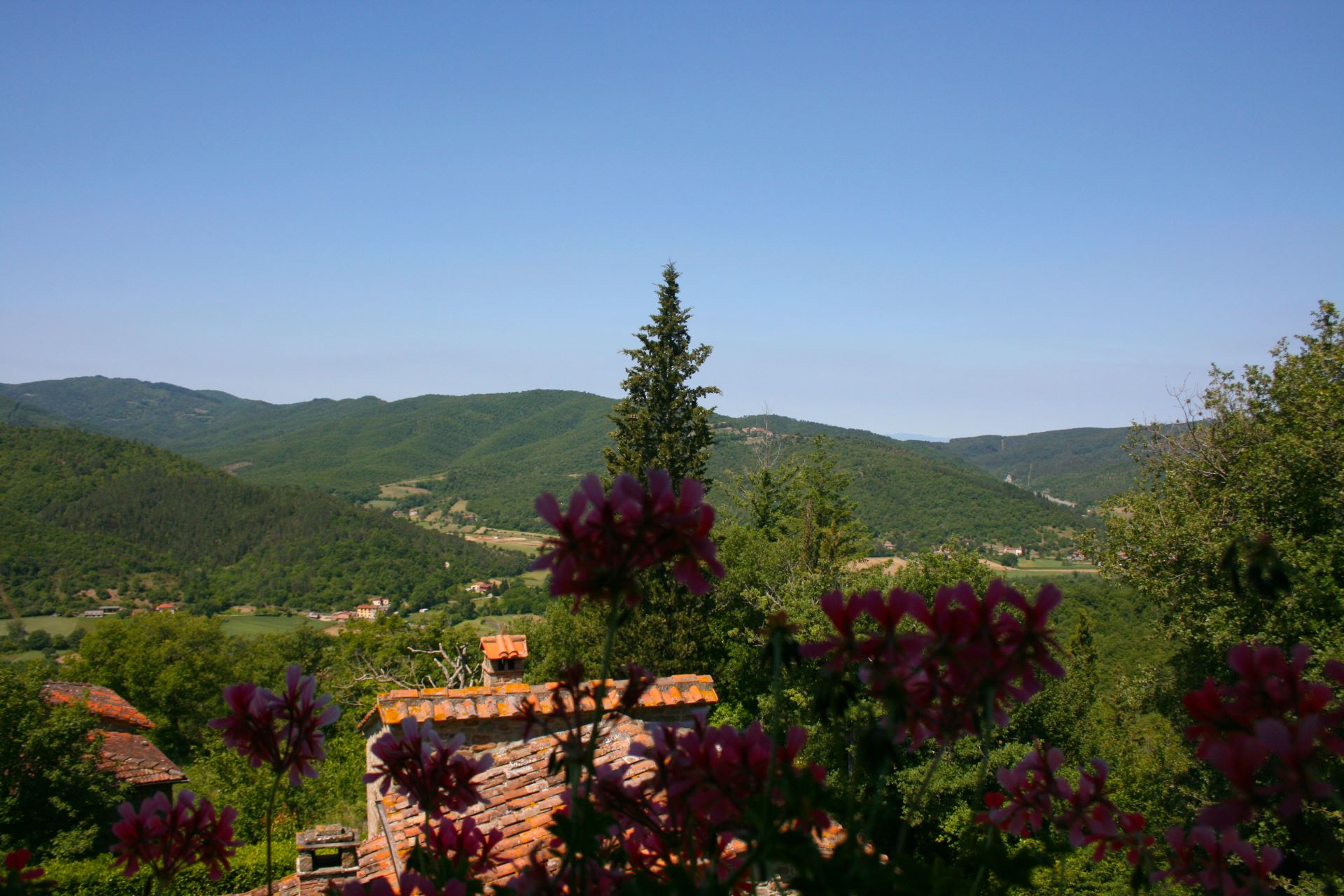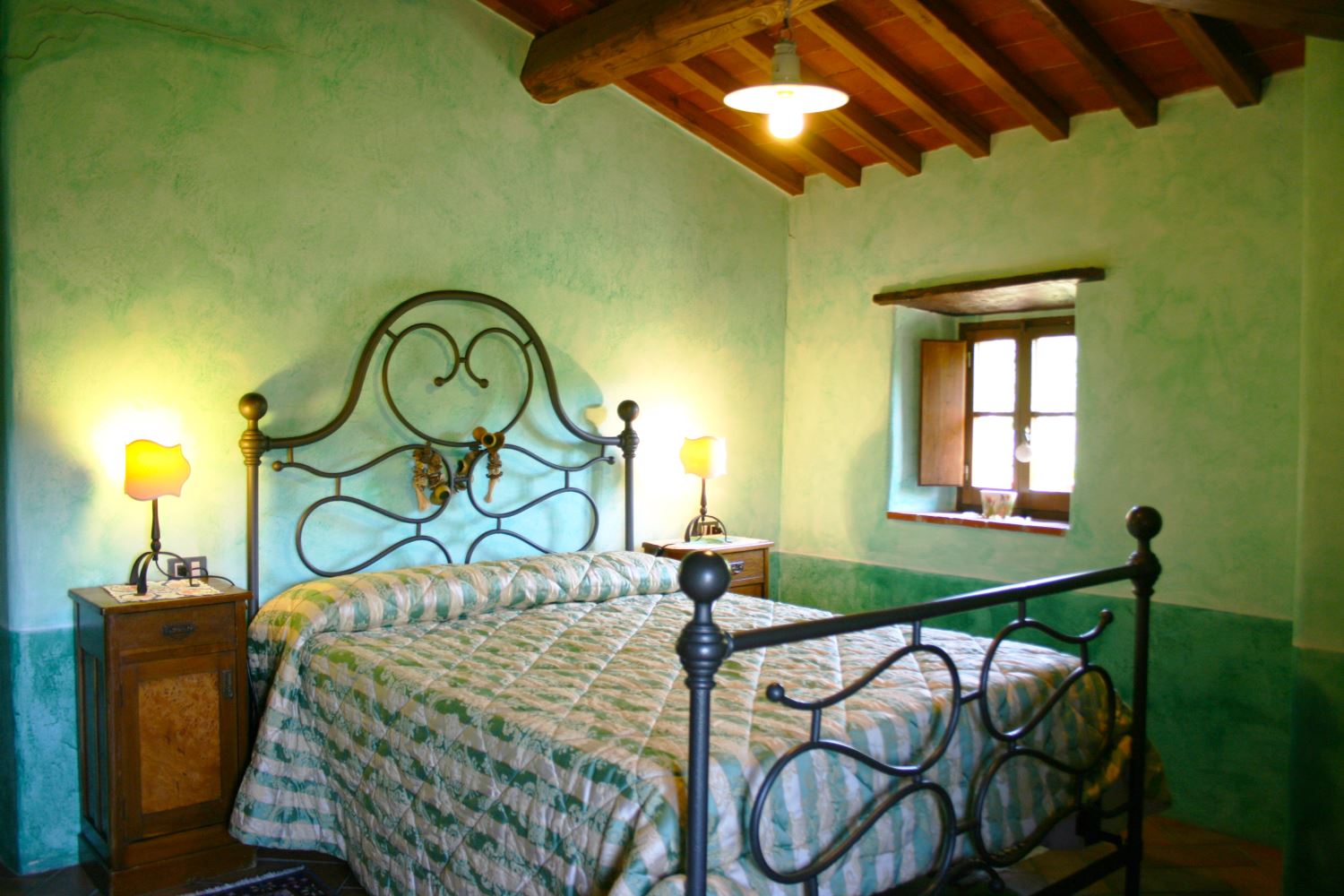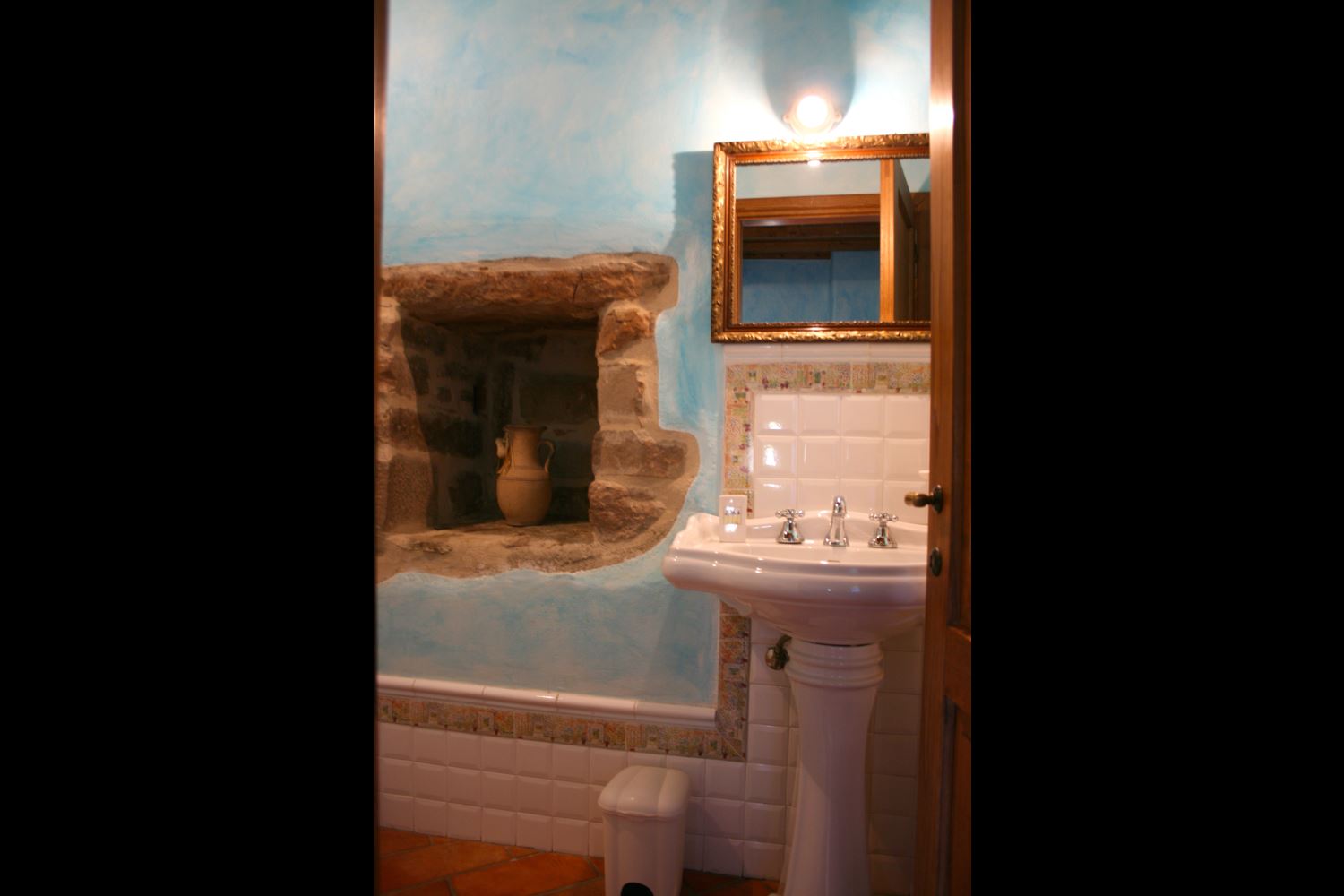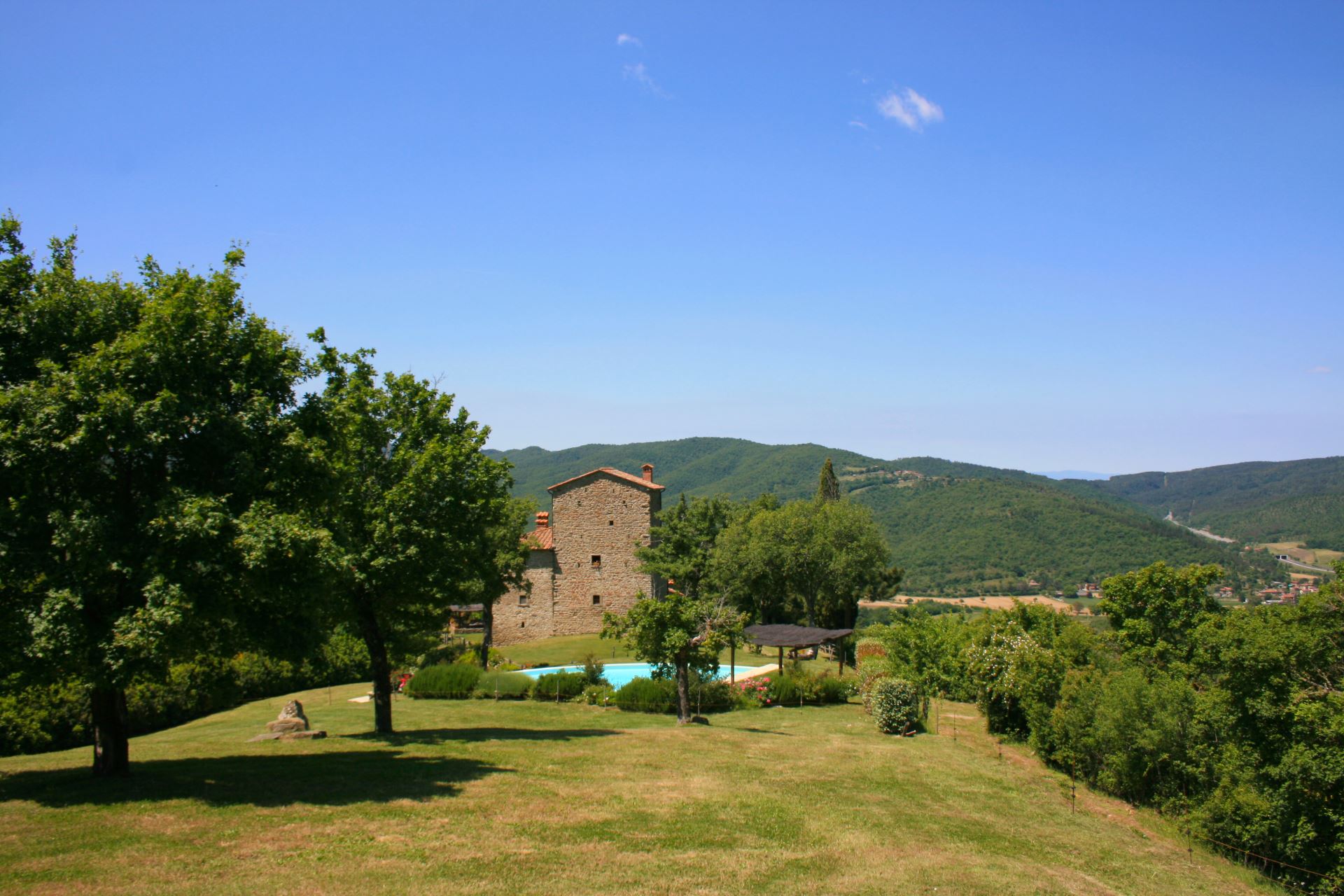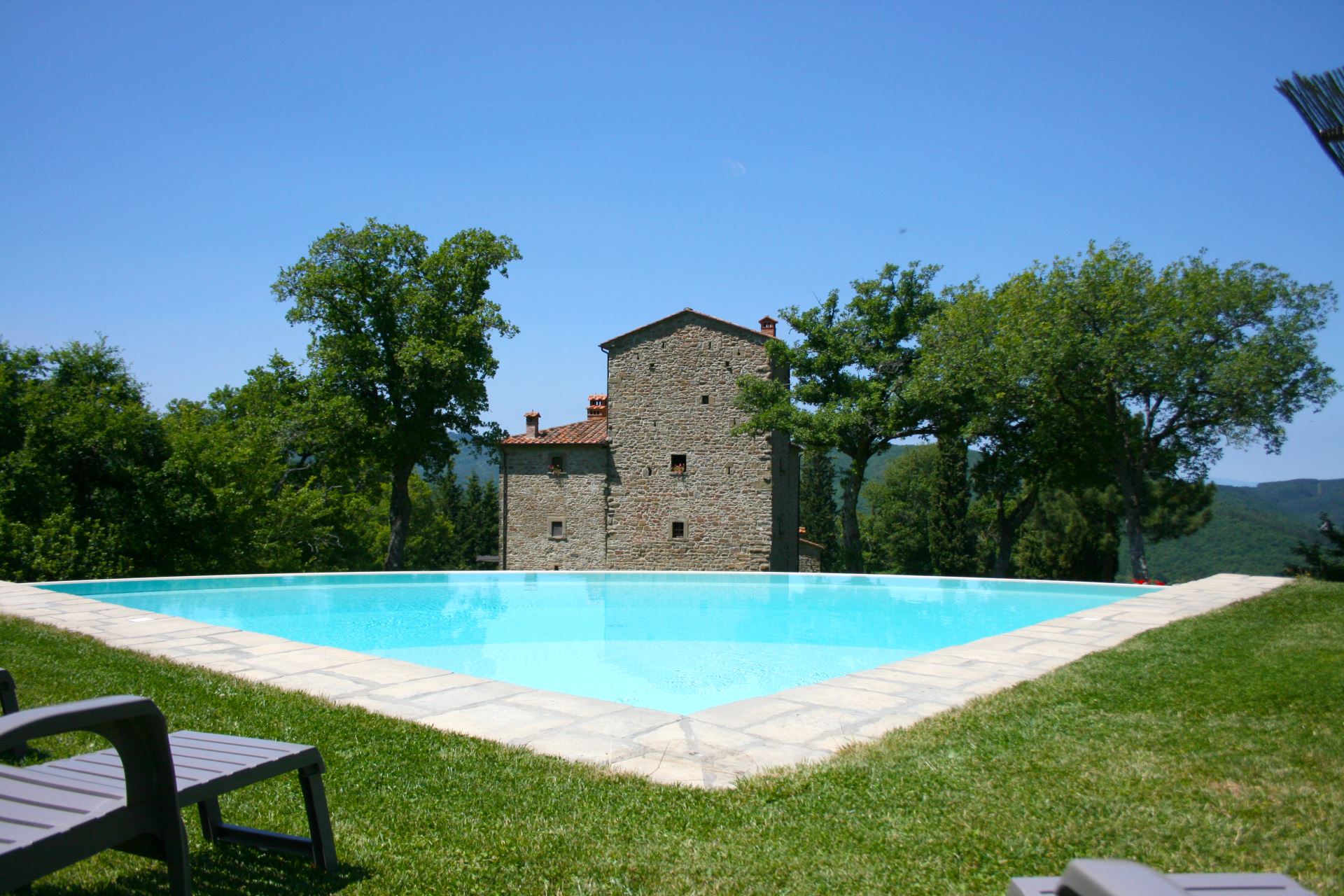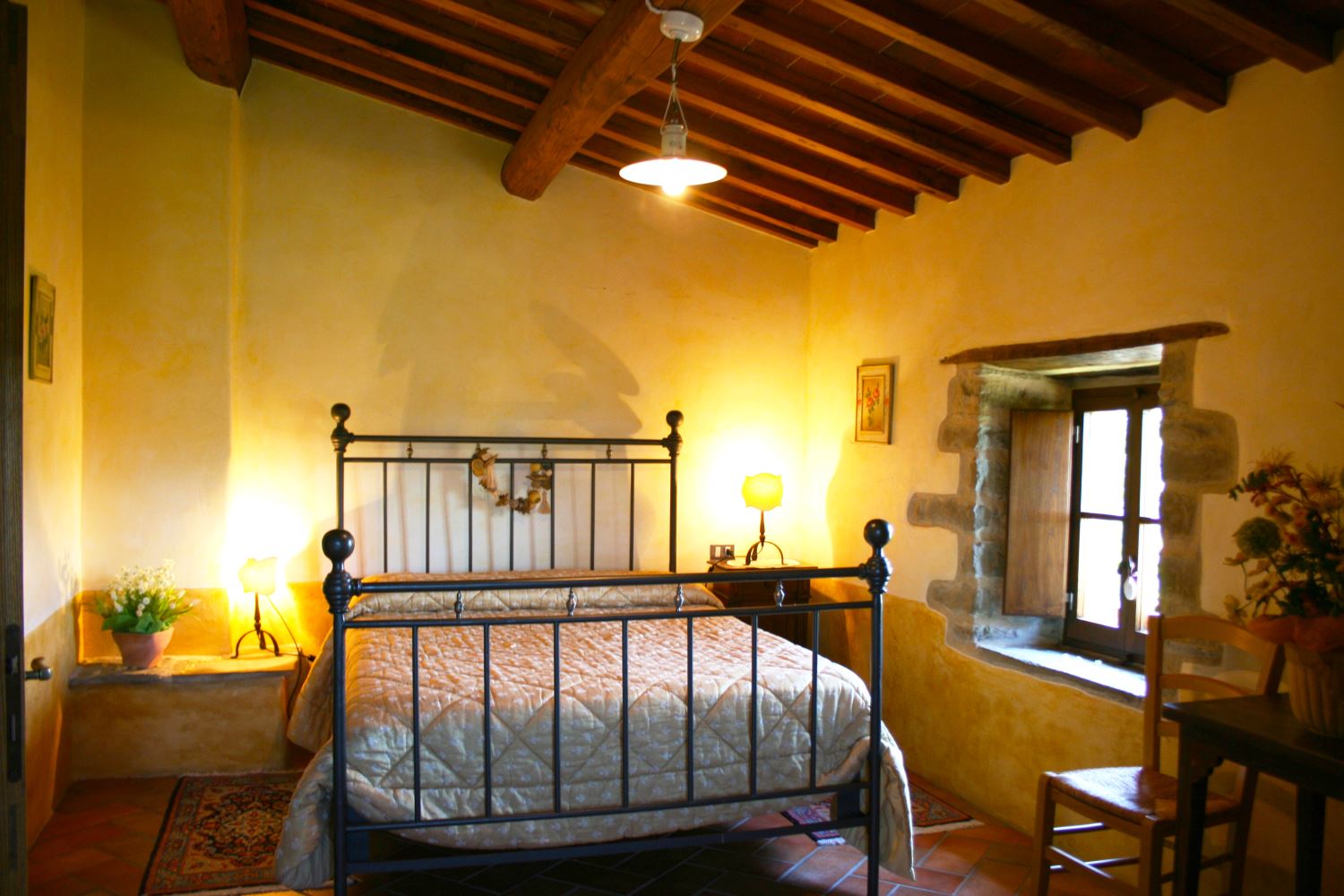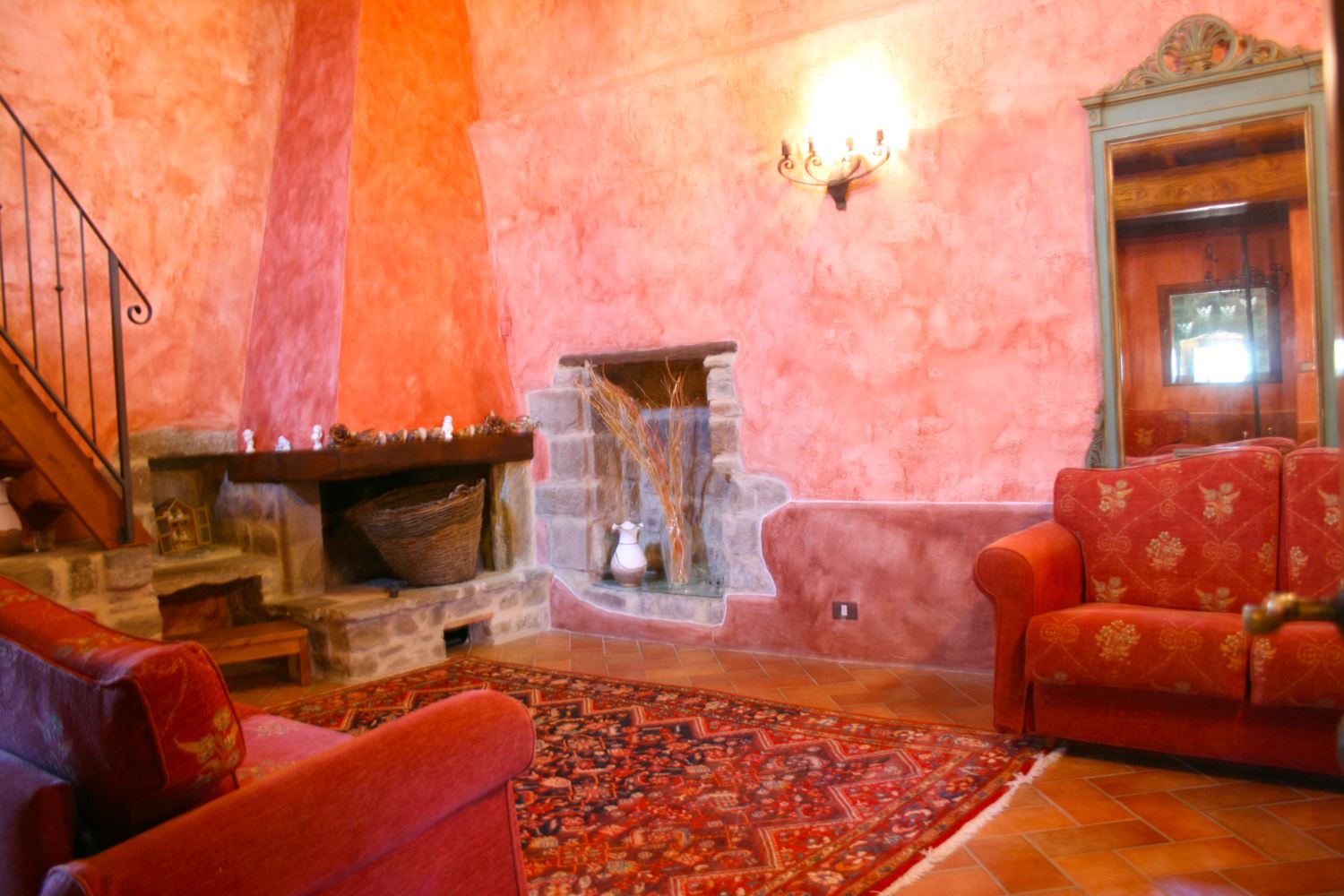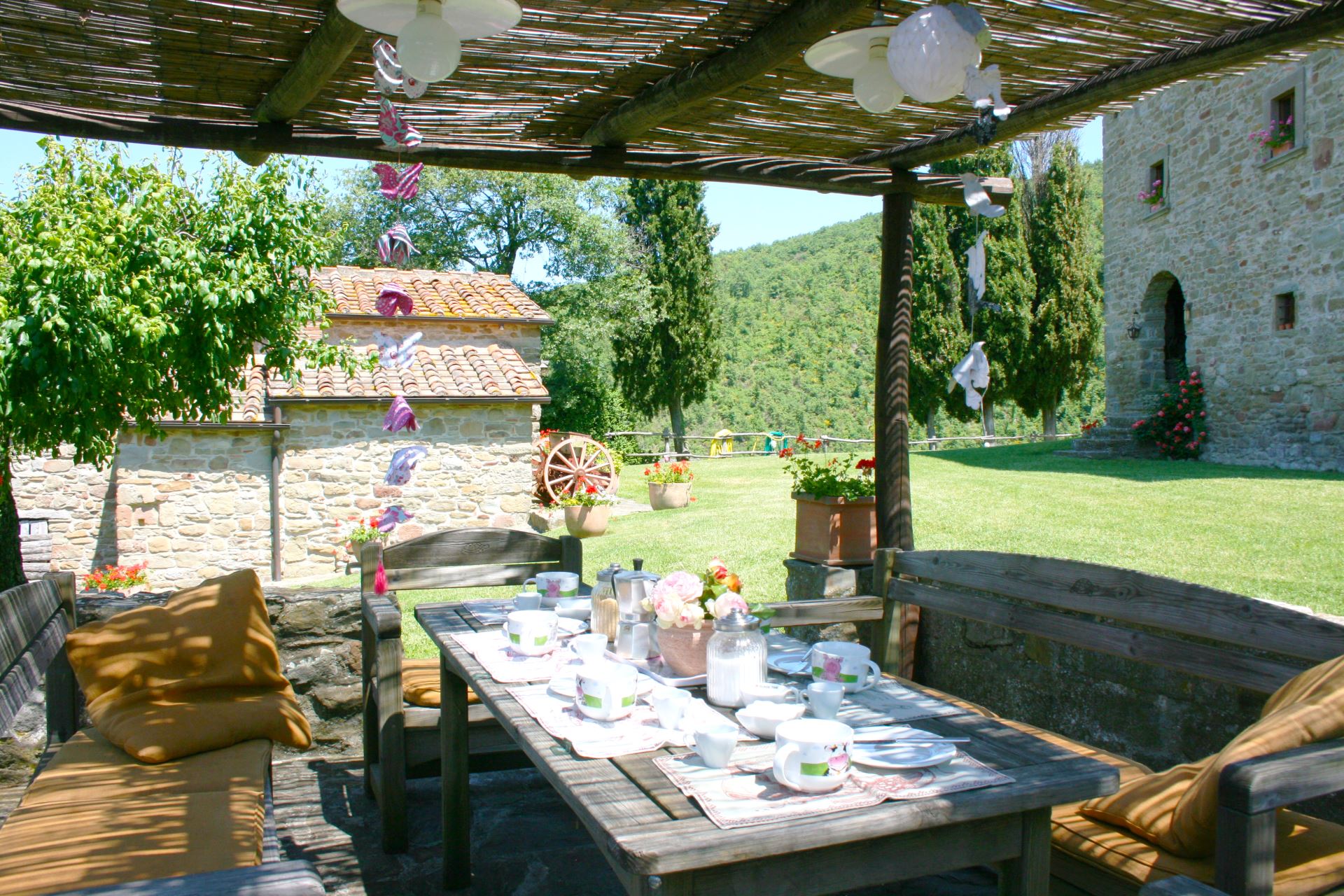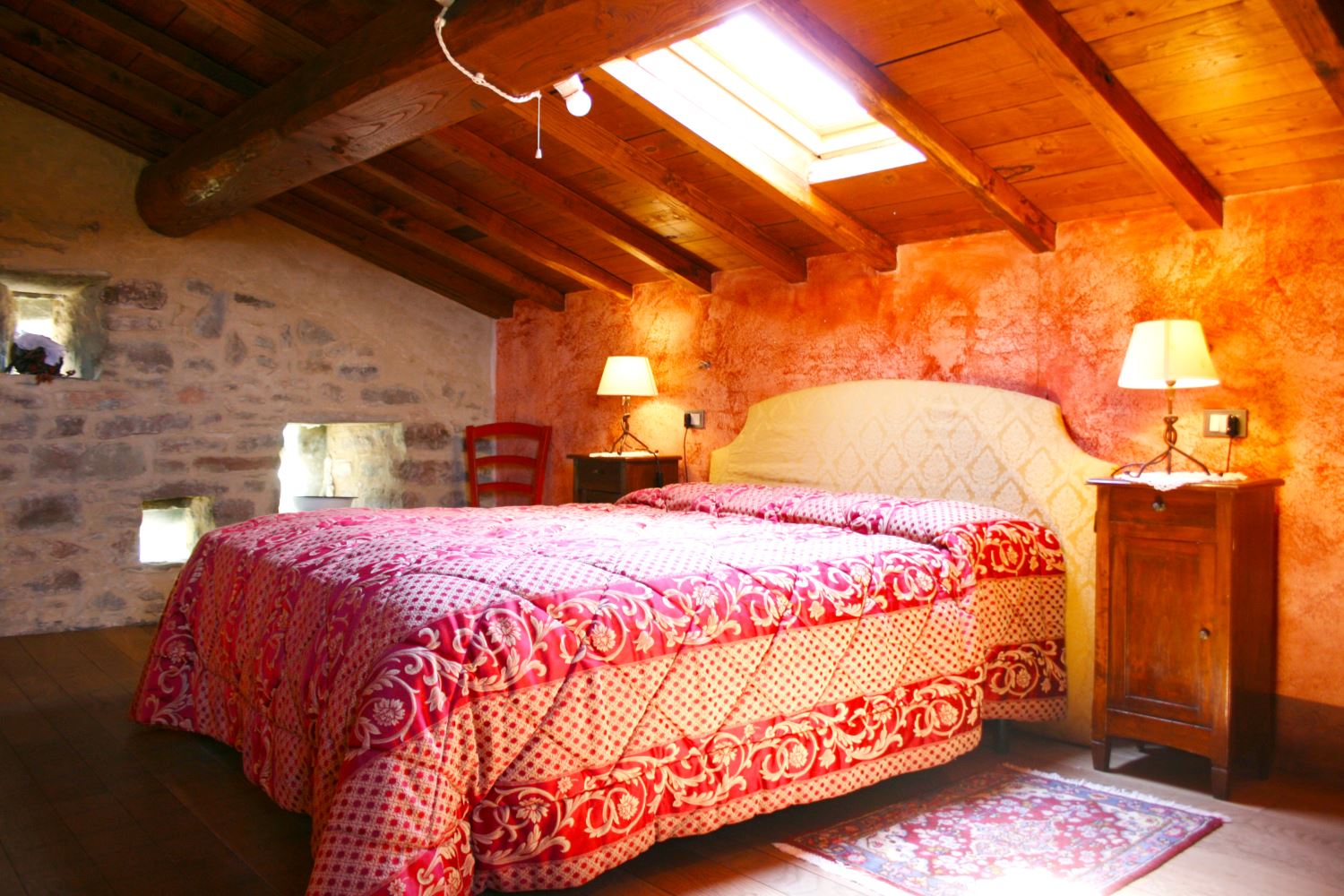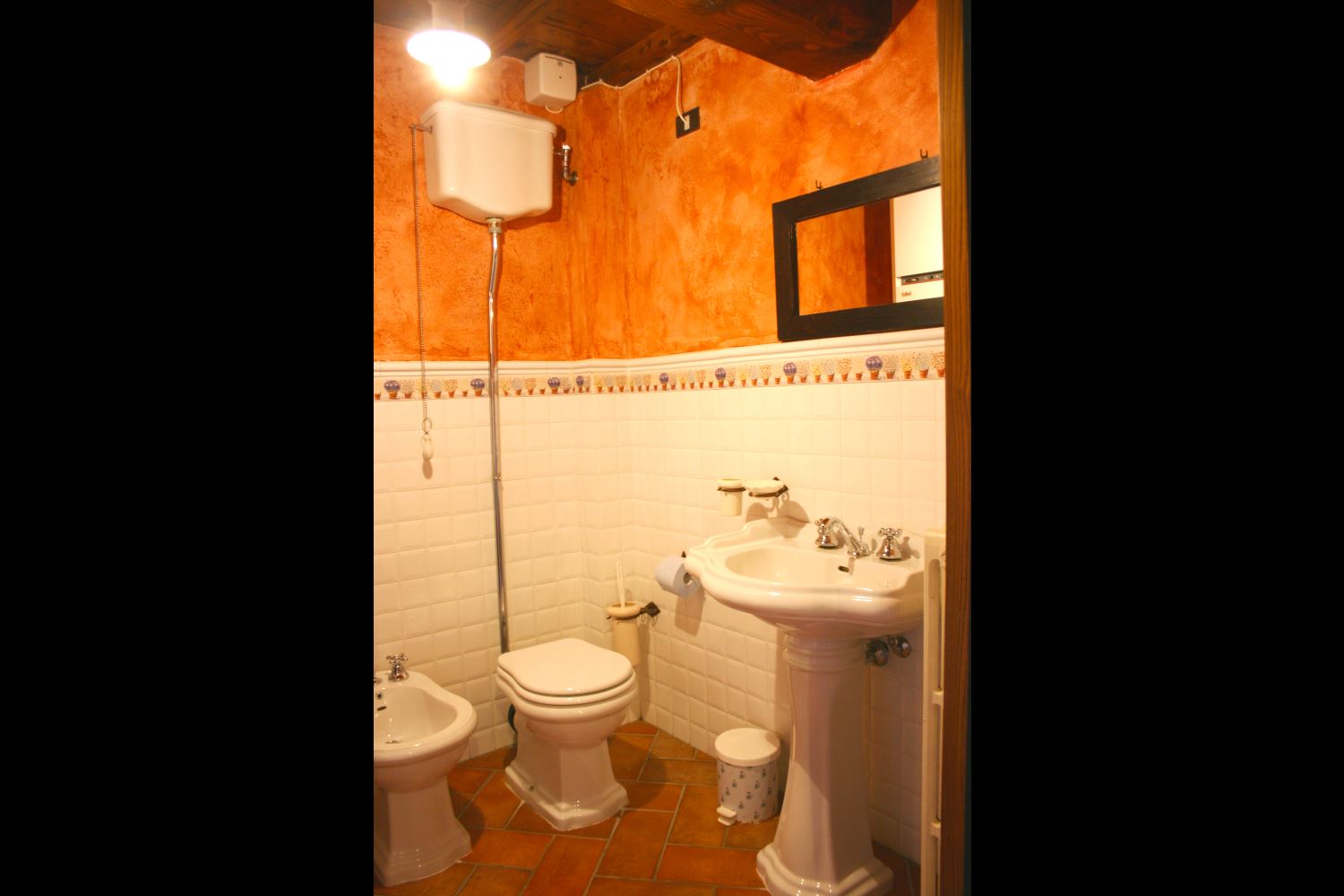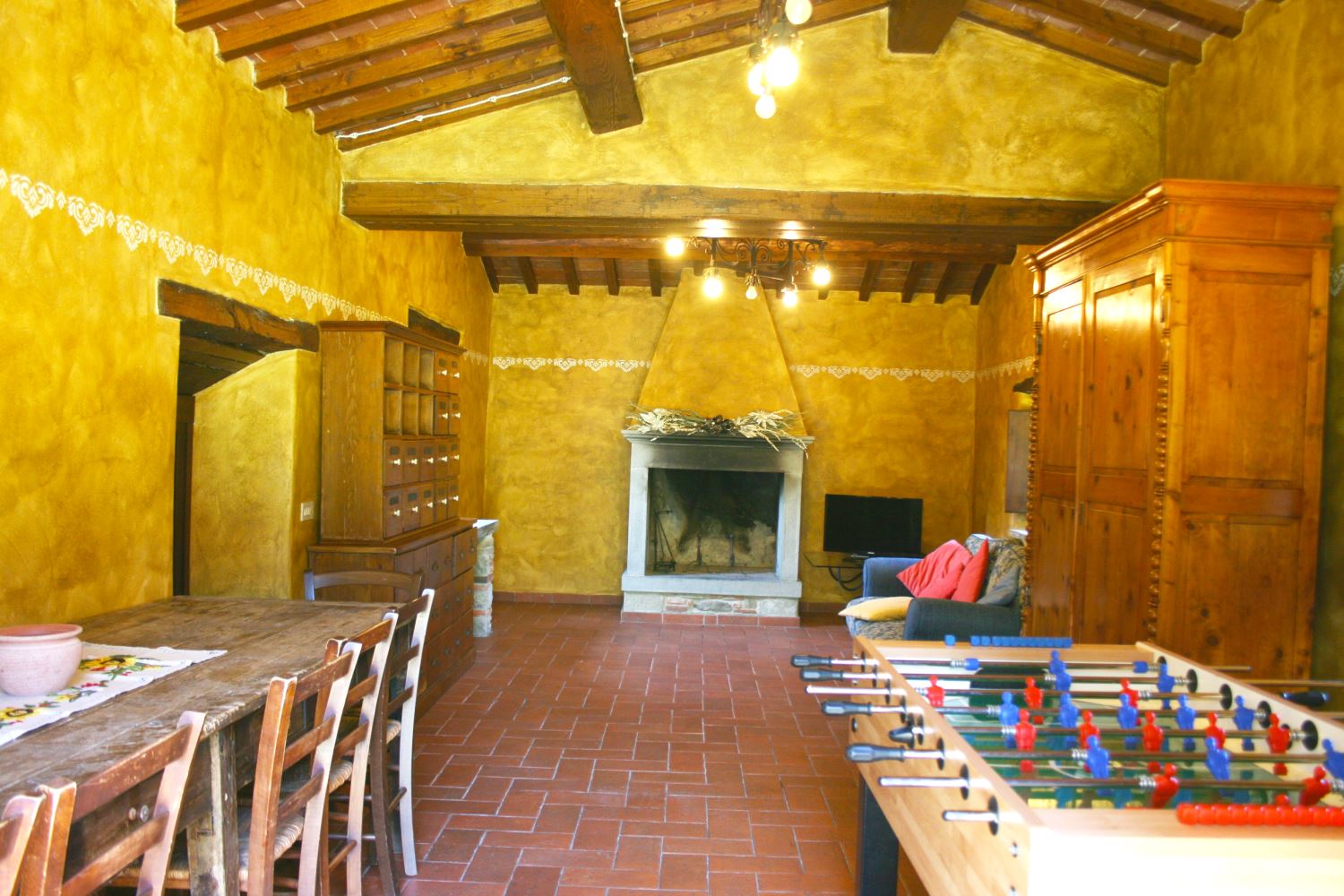 ---
For groups
Families with kids
Televisions
Dishwasher
Washing machine
Private pool
Barbeque
Pets Allowed
Parking area
Toaster
Oven
Airport of Firenze at

100 km
Highway A1 Arezzo at

20 km
Hospital of Arezzo at

15 km
Villa selected and checked for you by Alice and Michela of Eurocasa Holiday, if you would like any further information please write to info@eurocasa.com
Ancient and majestic medieval tower with private pool and garden. Panoramic position about 3 km from the village of Palazzo del Pero, among woods of oak and chestnut trees at the gateway to the Valtiberina. The city of Arezzo is about 15 km away.
---
Description
The 14th century, when this strip of land near Arezzo, which marked the border between the two Italies, the Lombard and the Byzantine, saw the construction of an imposing square building dominated by a mighty tower at about 570 metres above sea level.
La Torre di Vignale, with its distant military origins, still witnessed today by traces of battlements and a few embrasures, has been renovated, has regained the importance and charm of the past, standing out again majestically among dense forests of oak and chestnut trees and ready to welcome you, perfect for groups of families or friends who want a relaxing holiday in contact with nature.
The house is surrounded by a large and panoramic garden, full of flowers and equipped with a very special pergola, made in the old pigsty, with wooden table and benches and coloured cushions. At your disposal there is also a barbecue and a wood-burning oven placed not far from the pergola, a perfect corner for your dinners and barbecues with family and friends.
At the edge of the garden, on a terrace in a dominant position with respect to the house and the valley below, you will find the beautiful swimming pool (size 9x9 m - depth 1.20-2.20 m - open from 01st May to 30th September), equipped with sunbeds and a wooden gazebo, if you prefer to enjoy it sheltered from the hot summer sun.
La Torre di Vignale offers its visitors a charm of other times and a delightful hospitality, even your small size four-legged friends are welcome here. Also the furnishings, comfortable and rational, with warm and welcoming colours, are for the most part composed of antique furniture that contribute to giving the house a very special fascination.
Paola, the owner, with her kindness and courtesy will make you feel immediately at home. You will instantly became friends with her and she will be a fundamental reference point for your holiday. Do not forget to ask her to prepare you some of her typical Tuscan dishes, our word, you will not regret it!
Interior description
FIRST FLOOR: going up a typical stone staircase you access the sitting-dining room with a large fireplace, large equipped kitchen, two double bedrooms which share a bathroom with shower, bathroom with shower.
SECOND FLOOR: three double bedrooms each one with en suite bathroom with shower, bedroom with French bed.
THIRD FLOOR: sitting room with fireplace and double sofa bed, bathroom with shower and mezzanine with double bed. A few meters from the house there is a little house with sitting-living room, fireplace, TV and table-football.
EQUIPMENT:
Refrigerator with freezer, dishwasher, oven, juicer, toaster, filter coffee maker, blender, moka coffee maker
Washing machine, iron and ironing board
Satellite TV, Wi-Fi Internet access, table football
Pergola, barbecue, wood burning oven
Price notes
Arrival:
in the afternoon between 4 p.m. and 7 p.m. -
Departure:
in the morning between 8 a.m. and 10 a.m.
INCLUDED IN THE PRICE:
Private pool open from 01/05 to 30/09.
Wi-Fi Internet access.
Bed linen and bathroom towels (Initial set).
One baby bed (for children up to 3 years) on request at time of booking.

NOT INCLUDED IN THE PRICE:
Breakage deposit Euro 300 (payable in cash on your arrival and held by the owner for the duration of your stay). During their stay, should travellers cause any damage to the property, they will be liable for the associated costs.
Electric car charging on demand on payment.
Heating Euro 6 per m3 (if used).
Wood for fireplace Euro 20 per 100 kg.
Swimming towels available on request on payment of Euro 3 each.
Pets are welcome on payment of 5 each per day.
Tourist tax Euro 1,50 per person per day applied for the first 4 days only. Children up to 12 years do not pay.
---
Reviews
Kees (NL) - settembre 2023
What a dream place! the welcome by Paola is absolutely super, even if we don't speak a word of Italian! We had trouble leaving this place again. We will definitely come back!
Ole Henry (Norway) - luglio 2023
A perfect place to take your family. We were eight adults and four children, and we all enjoyed the house, the pool and the area around.
Geetha (BE) - luglio 2023
Parfait
Très belle maison et environnement avec cuisine super équipée. Parfait pour plusieurs familles avec enfants.
Chris & Lisa (Netherlands) - maggio 2023
We had an absolutely beautiful time here. Paola, the owner, was so friendly! Sometimes a bit hard to understand in Italian, but an overflow of cheer and friendliness makes up for that one. Also, we booked a dinner for 9 people which was better than I could have expected - easy to ask for vegetarian/vegan options and just so many delicious dishes that we could have rolled to bed! Would recommend this to everyone looking to spend a special time with loved ones.
Ilenia (Italia) - agosto 2022
Casolare molto tranquillo e magico. Ben strutturato. Proprietaria molto gentile.
Mark (UK) - luglio 2022
Hi Michela thank you for everything, we were very happy with our stay. We are also very happy with the very good customer service from you too :-)
We were very happy with the house and help from Paola and Marco as well! They prepared for us great food and wine. Especially the pizza.
We would like to come back on holiday to the house, we have been there 4 times now!!!
Nils (DE) - giugno 2022
An absolute gem. Beautiful place, beautiful hosts. Great for traveling with the extended family.
Fredrik (Sweden) - giugno 2022
Great old stone house situated in the mountains. We could here the wolfs howl at night. Cool!
Beautiful garden and a nice big pool.
Barbara Monies (DK) - giugno 2022
We have for the second time had the best vacation in Torre di Vignale. The rooms are beautiful, the surroundings too, and Paola makes the best food. We were 14 people of all ages and everyone enjoyed the holiday.
Luis Emilio (NL) - luglio 2021
We all found Torre del Vignale exceeded our expectations!
Edoardo (Italia) - luglio 2021
Soggiorno meraviglioso in un posto incantato immersi nella natura .
Proprietari di casa gentilissimi e molto disponibili.
Vacanza fantastica.
Alice (Sweden) - giugno 2018 We spent a week at Torre di Vignale and loved it. Everything was as advertised. beautiful garden, imaculate interiors, fully equipped kitchen, outdoor patio with barbeque and of course the gorgeous swimmingpool! The views over the surrounding landscape are fantastic. As most other reviewers has mentioned the drive up to the house may seem intimidating at first try but you get used to it, just dont attempt it with a sports car! The owner and host Paolo is wonderfull, charming and helpfull (although her English skills are close to zero, but that is made up by her great attitude). She even prepared a lovely 4 course dinner for our party of 14 at a very reasonable price. The walk down to the village is about 25min (and 35min back up the hill) The village has a couple of trattorias pizzerias, pharmacy, ATM machine and a small alimentari.
L. L. (Poland) - maggio 2018 Goraco polecam. Odrestaurowany dom z XIIw. Piekna okolica. Cisza , spokój.
Barbara (DK) - maggio 2017
superbt!
Det var anden gang, jeg holdt ferie på Torre del Vignale, og denne gang kom jeg med hele min familie bestående af i alt 15 mennesker mellem 78 år til 3 mdr. gammel. Huset er som skabt til vores store familie, alle var lykkelige over præcist deres værelse, nogle var så begejstrede, at de råbte, at de "bare ville have dette hus!!!" Vores aftale med Paola gik helt fint, hun lavede mand på det tidspunkt, der passede os bedst og det antal retter, vi mente ville være passende. Derudover er hun et sødt og herligt menneske. Vedligeholdelsesstanden i huset er fin, dejlige badeværelser og godt køkken (når man har lært at betjene gaskomfuret!). Kort sagt: alle 15 NØD at være i huset og benytte os af alle dets faciliteter. Børnene især poolen.Rose Marie på 7 hulkede, da hun rejste derfra.

Bakevicius Benas (Lithuania) - settembre 2016
Got more than expected
Villa looked really nice, inside and outside. Kitchen is perfect for huge families or groups. Pool and area around villa very nice and relaxing. Couple of minuses - read to villa was little bit complicated and host didn't spoke English, which was little bit frustrating without ability to communicate easily, but he was very helpful and patient to understand us. Definitely would recommend for holidays!

TIM (UK) - settembre 2016
Beautiful, classically Tuscan location - excellent value for money
The location was absolutely stunning, and the house itself was lovely. We really enjoyed the pizza oven and taking in the beautiful views at sunset. The kids had a brilliant time in the pool. The delightful housekeeper popped in a few times during our stay and was very helpful and friendly.

Robert (Deutschland) - agosto 2016 Alles da, alles perfekt in Schuss, die Vermieterin kümmert sich perfekt um die Gäste.

cady Jacqueline (USA) - giugno 2016
Perfect
The house and grounds and pool were as beautiful as portrayed- all of our adult children could not stop saying how beautiful and perfect it was. The kitchen is so well equipped and wonderful for several people to be cooking together. Paola cooked a huge birthday dinner for all of us- fabulous. I would suggest a small package of local info- nearest grocery, possible walks near the property, market days in Arrezo. I wold highly recommend this rental to anyone.

Tobias (Germany) - agosto 2015 Der alte Wehrturm hat den Charme gehalten, den er auf den Bildern versprach! Wir - eine 14-köpfige Familie - haben unseren Aufenthalt dort sehr genossen. Die Vermieterin kam jeden Morgen vorbei und hat sich um den Pool gekümmert und die Pflanzen gegossen, war dann auch für uns immer ansprechbar. Die Zimmer waren alle sehr schön!

Nick (UK) - settembre 2014 We enjoyed our 9 days at Torre di Vignale very much. Everything was as described, or BETTER!!! Ideal for large families/friends who want isolation in the Hills -- 15 minutes from Arezzo -- provided you are self-sufficient in the sense that you are happy to cater for yourselves.

Schonfeldt Andrew (TURKEY) - aprile 2012 An amazing tower, with beautiful views especially when cooking in the wood oven. Well appointed kitchen and clean bathrooms. Owners were quick to attend to any issue that arose. Great place to base yourself for a relaxing getaway (especially around the incredible pool), but a little far from major attractions if active holidays are more your thing.
---
Other structures
that may interest you
Other structures destination Arezzo And Casentino
LA BOUTIQUE DEL CARDINALE


Bibbiena