La Casina Del Bosco
Subbiano, Toscana
---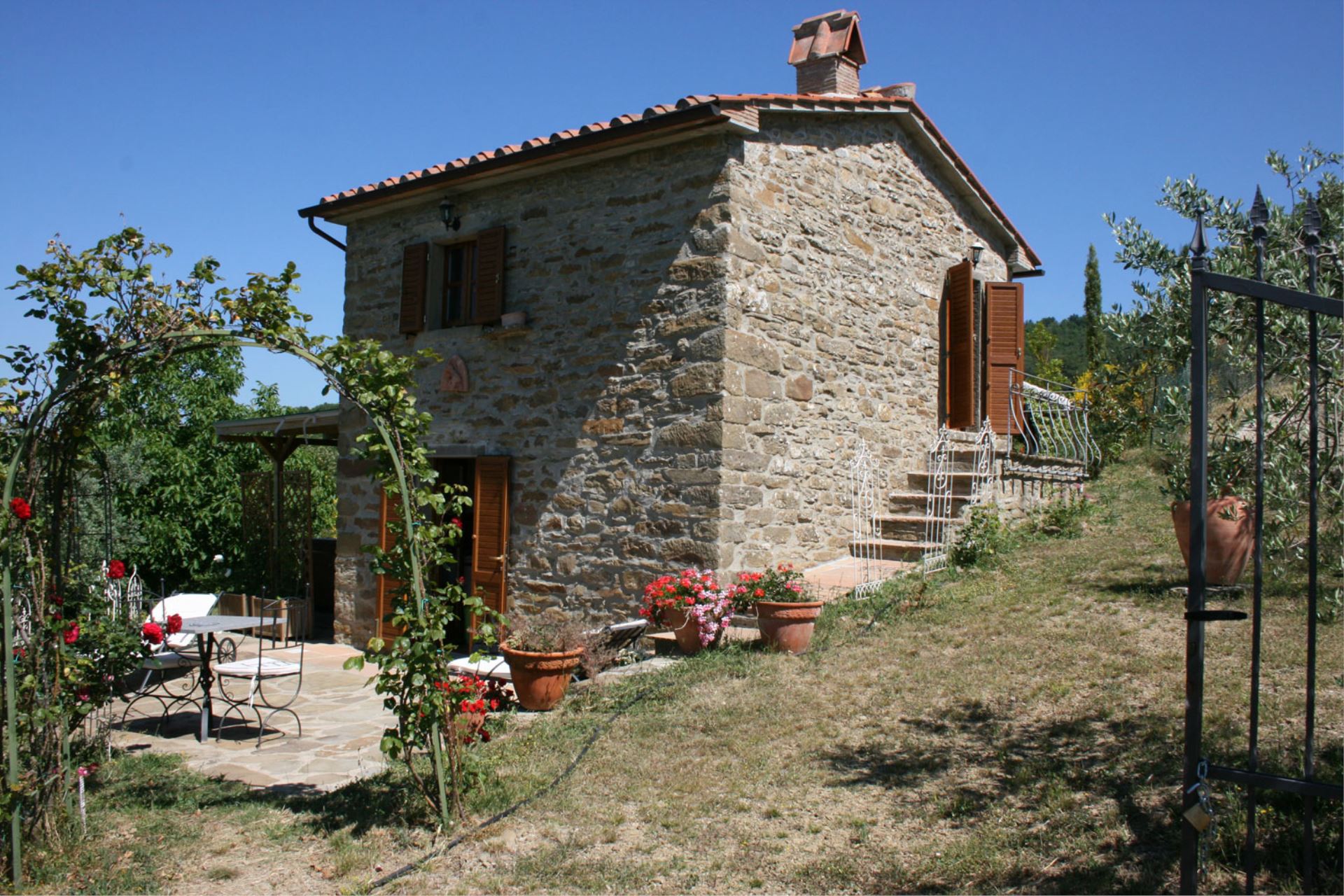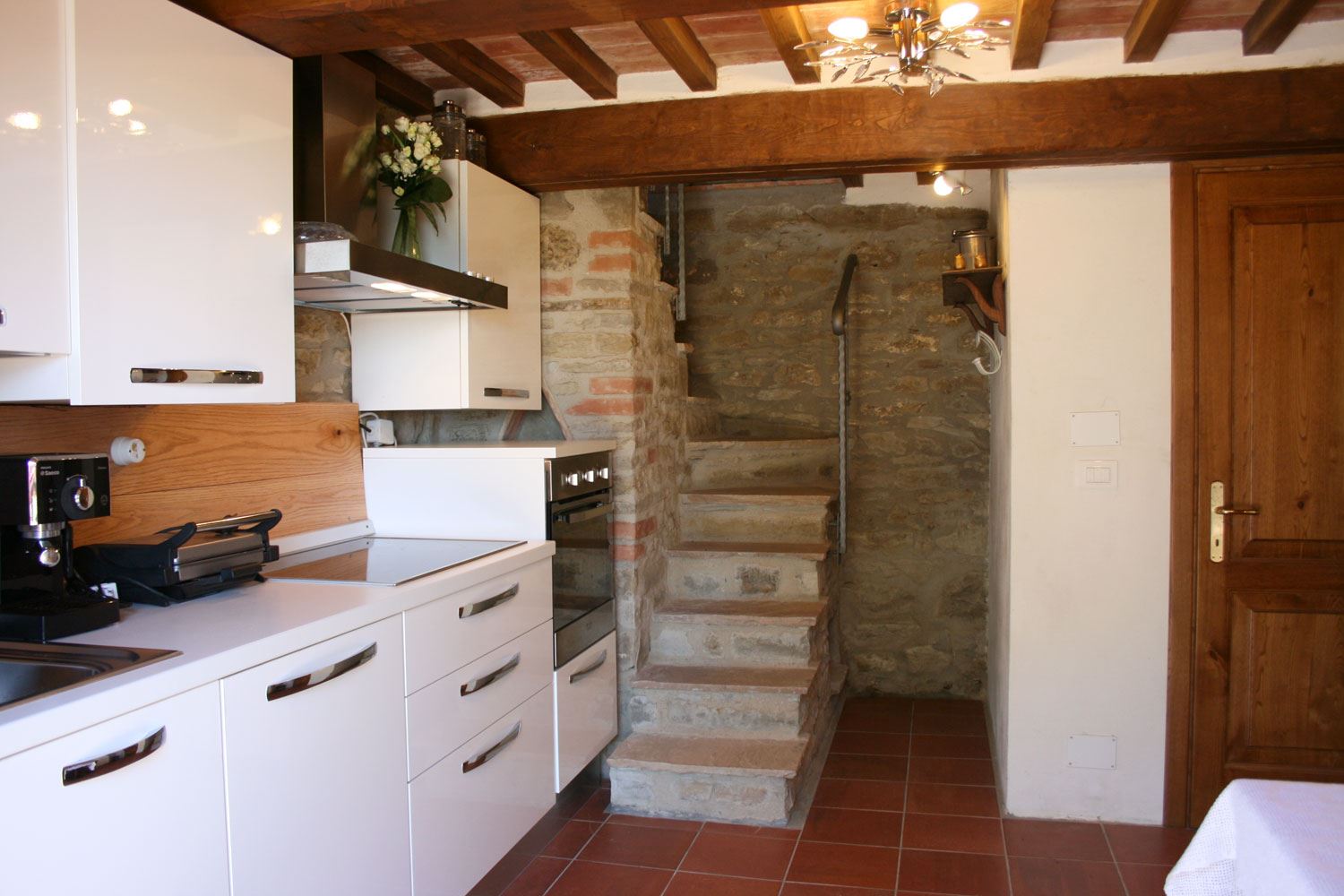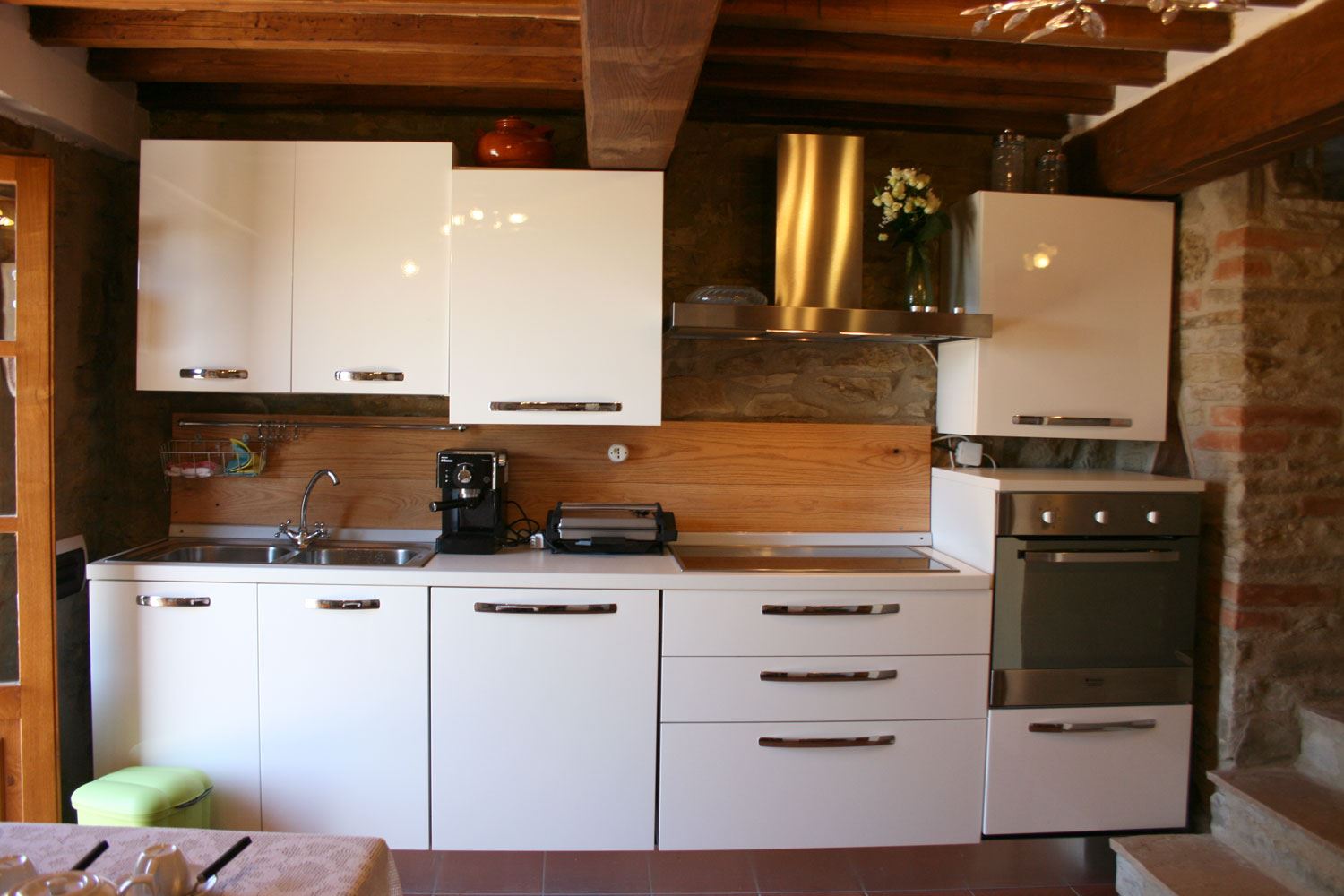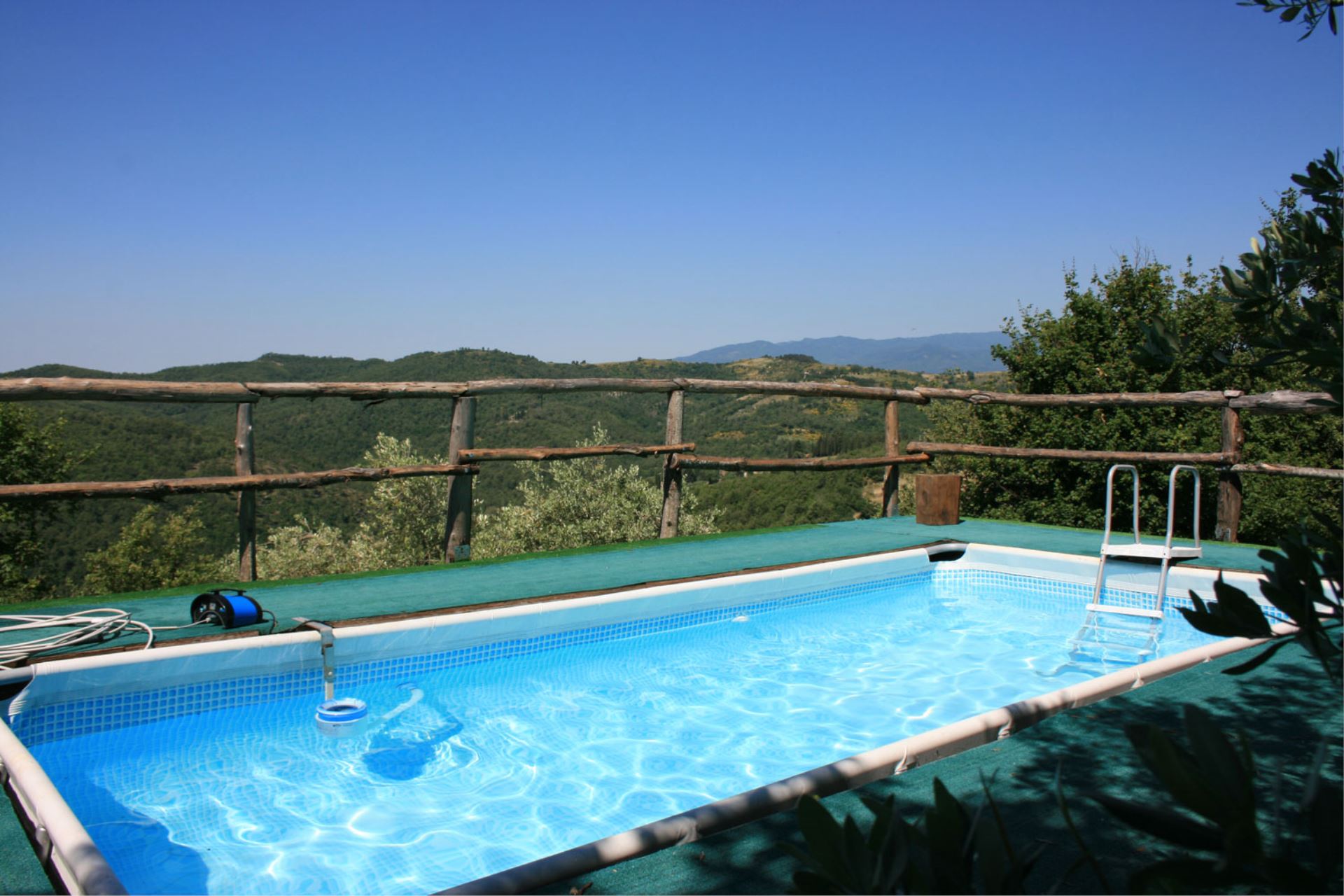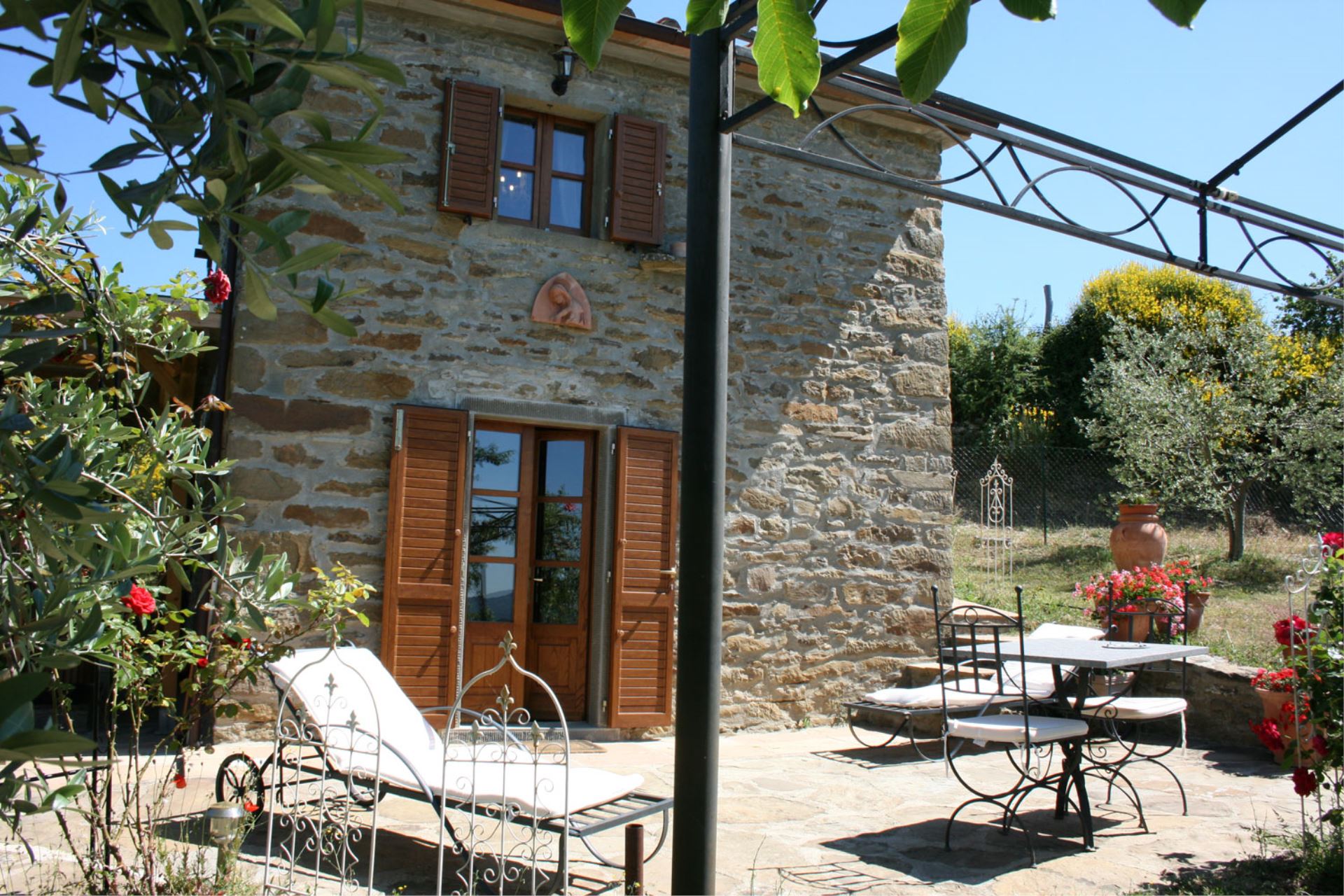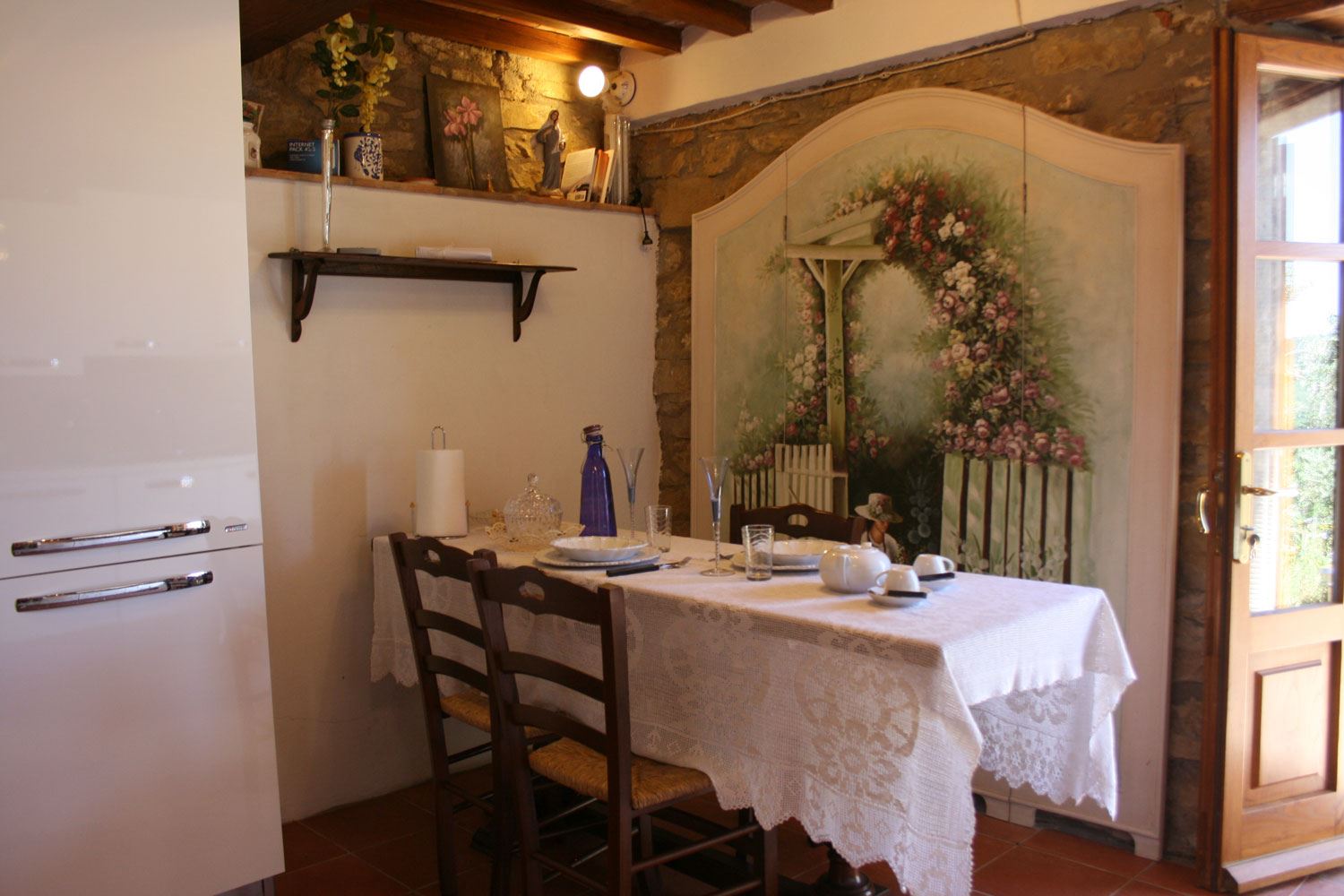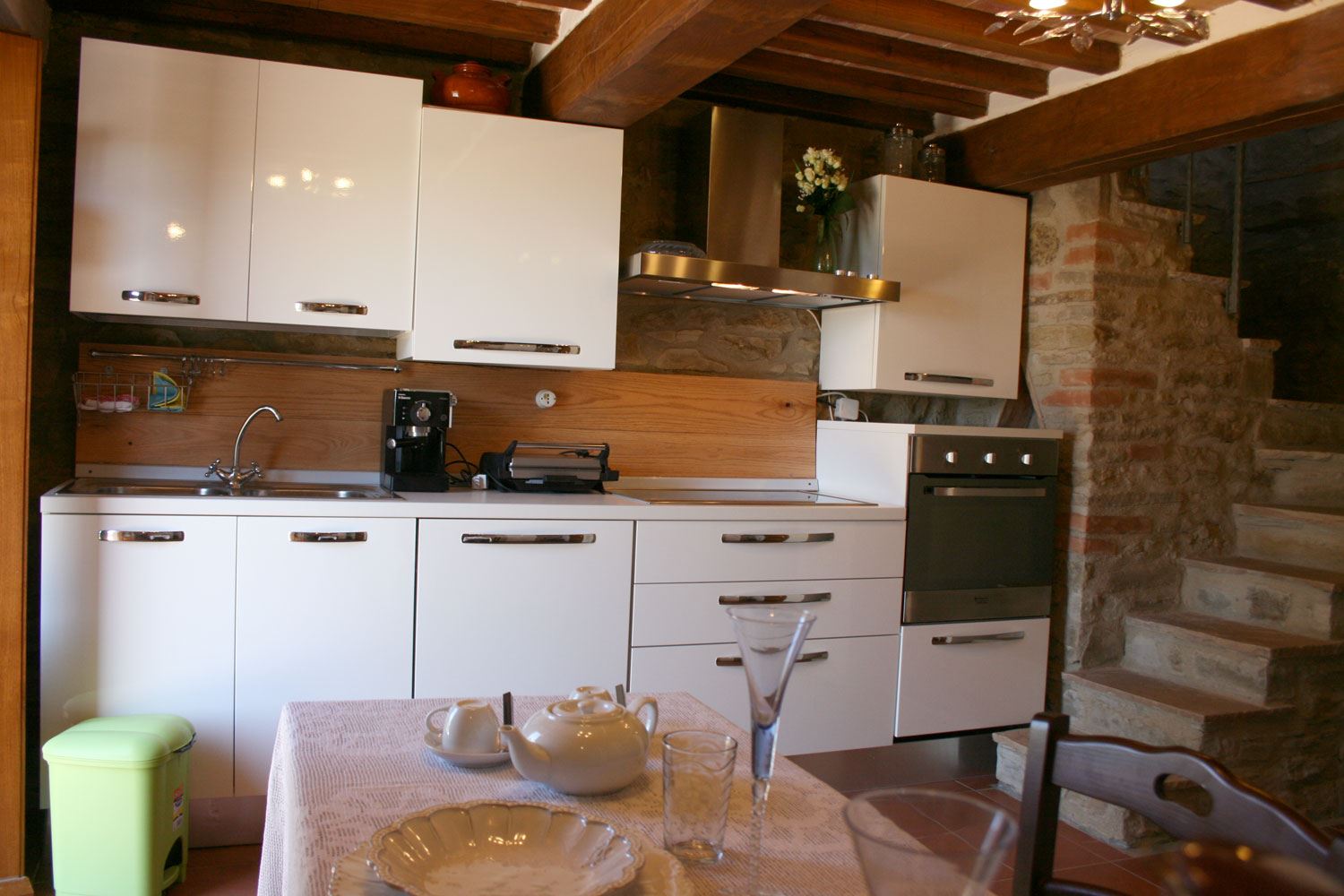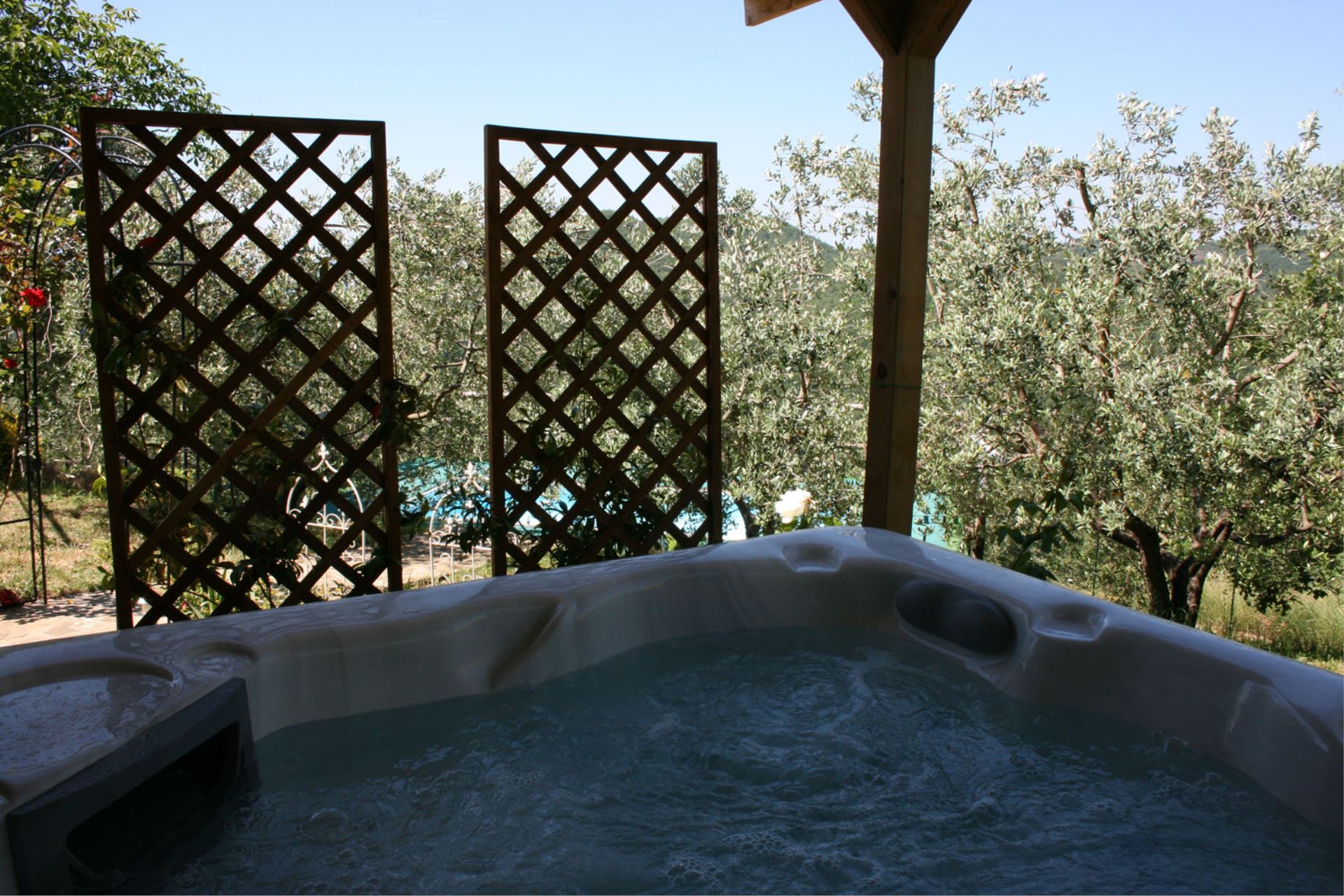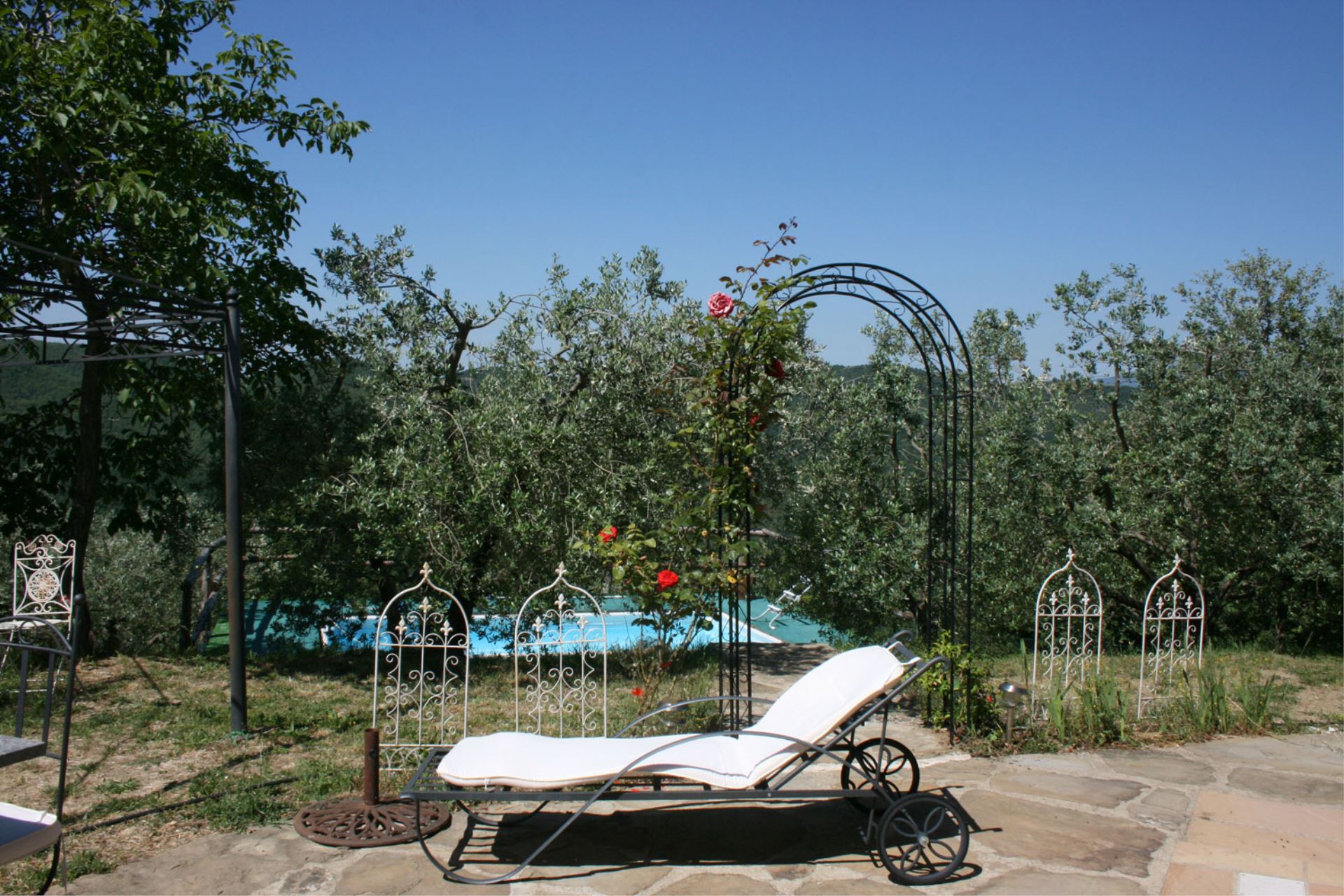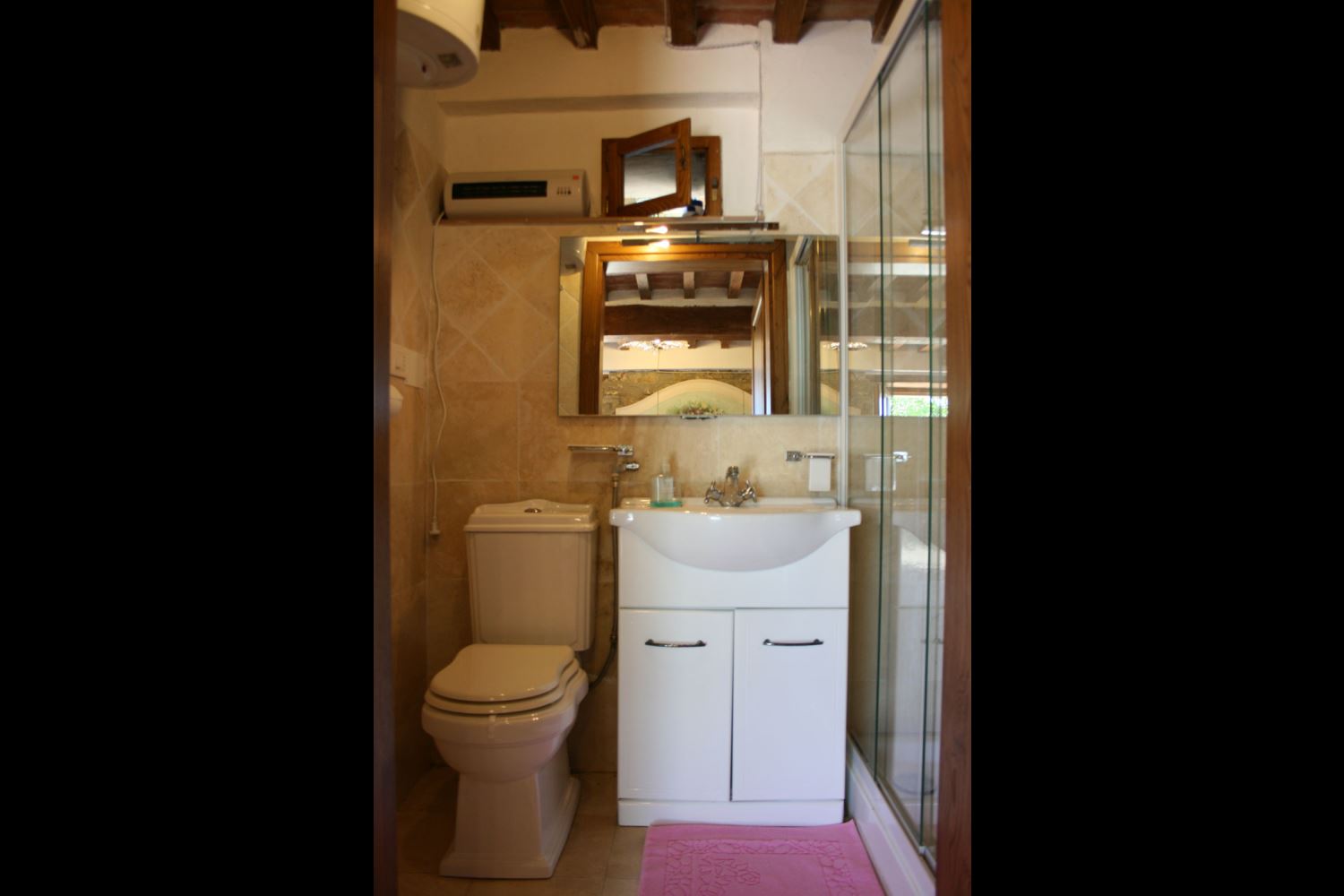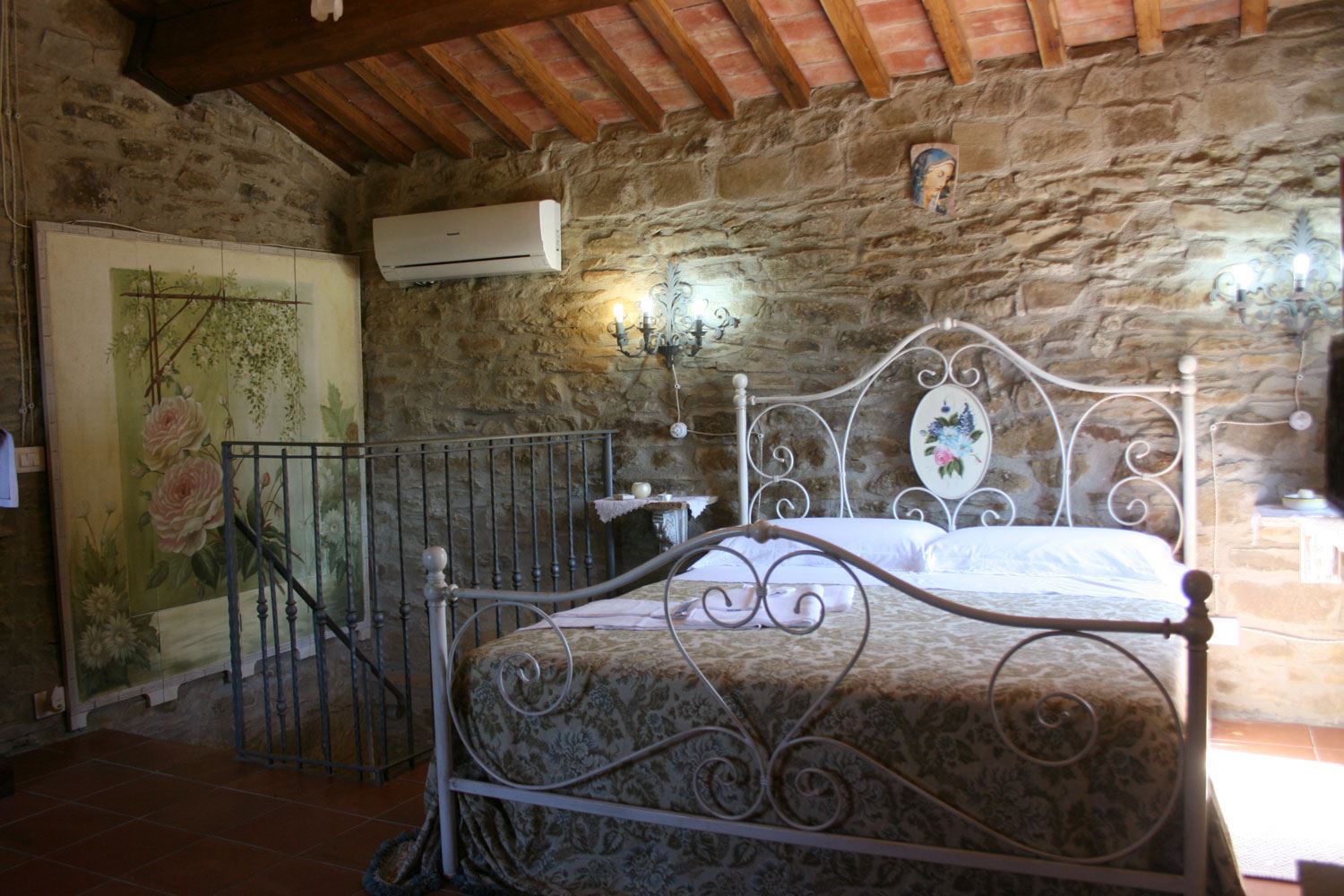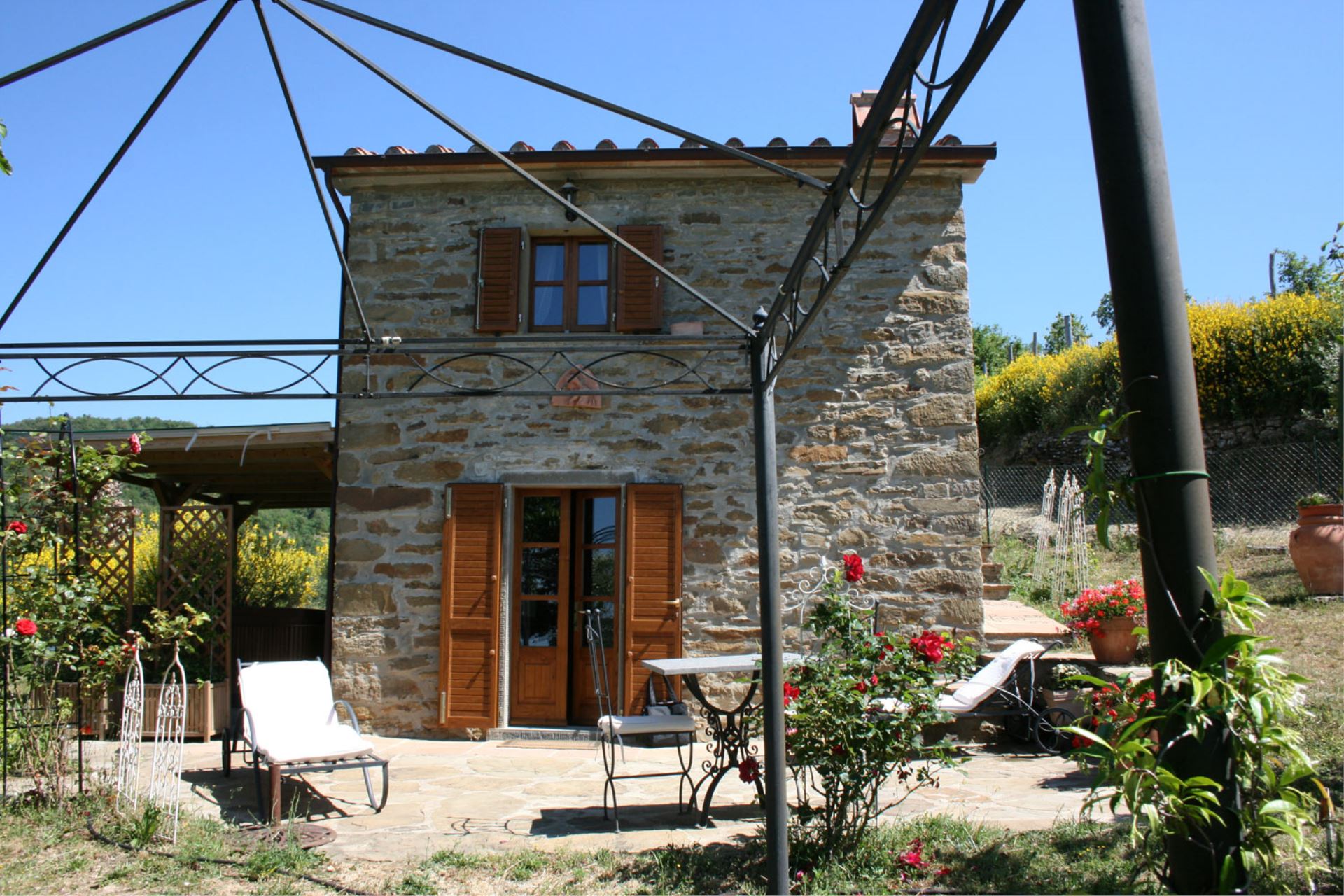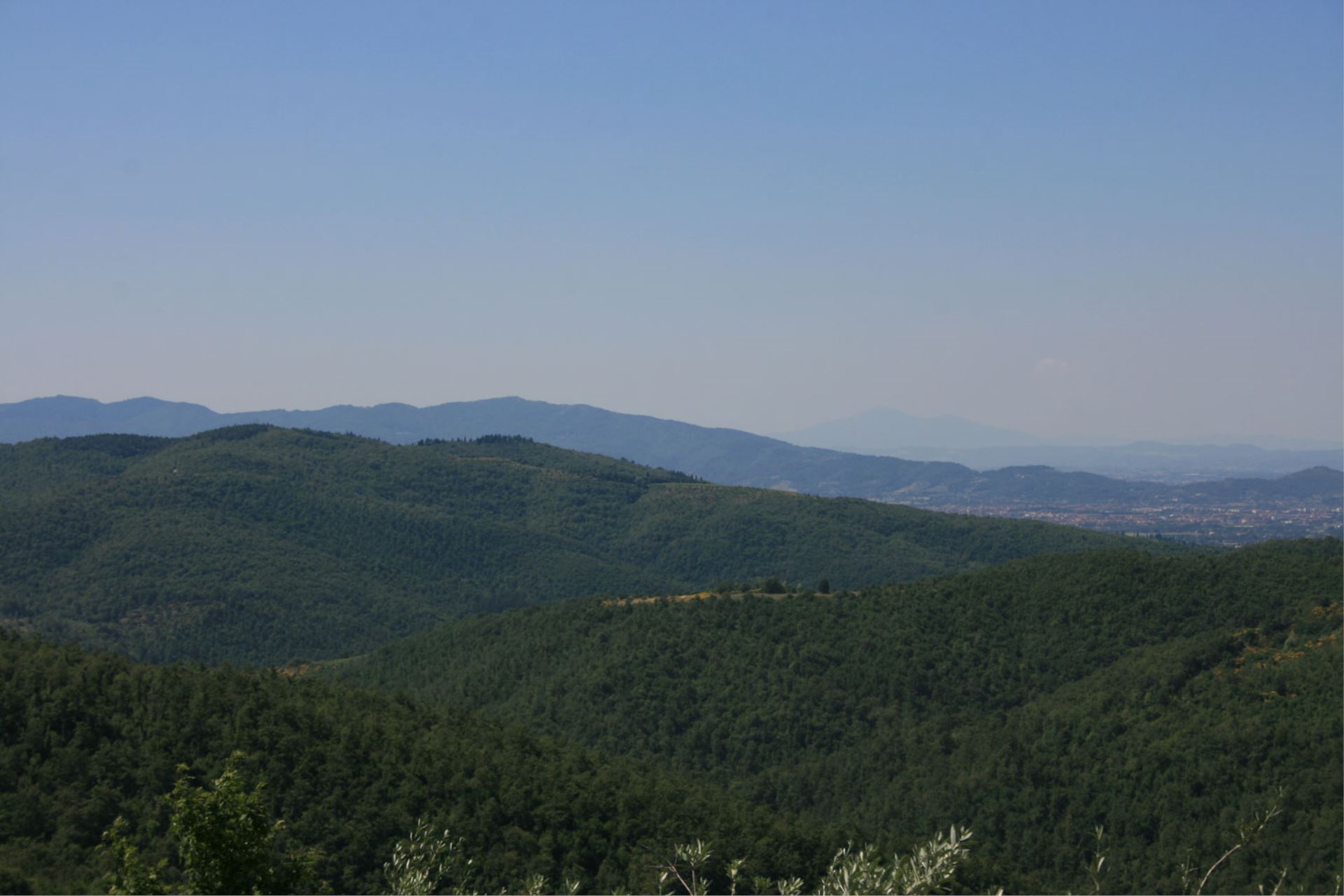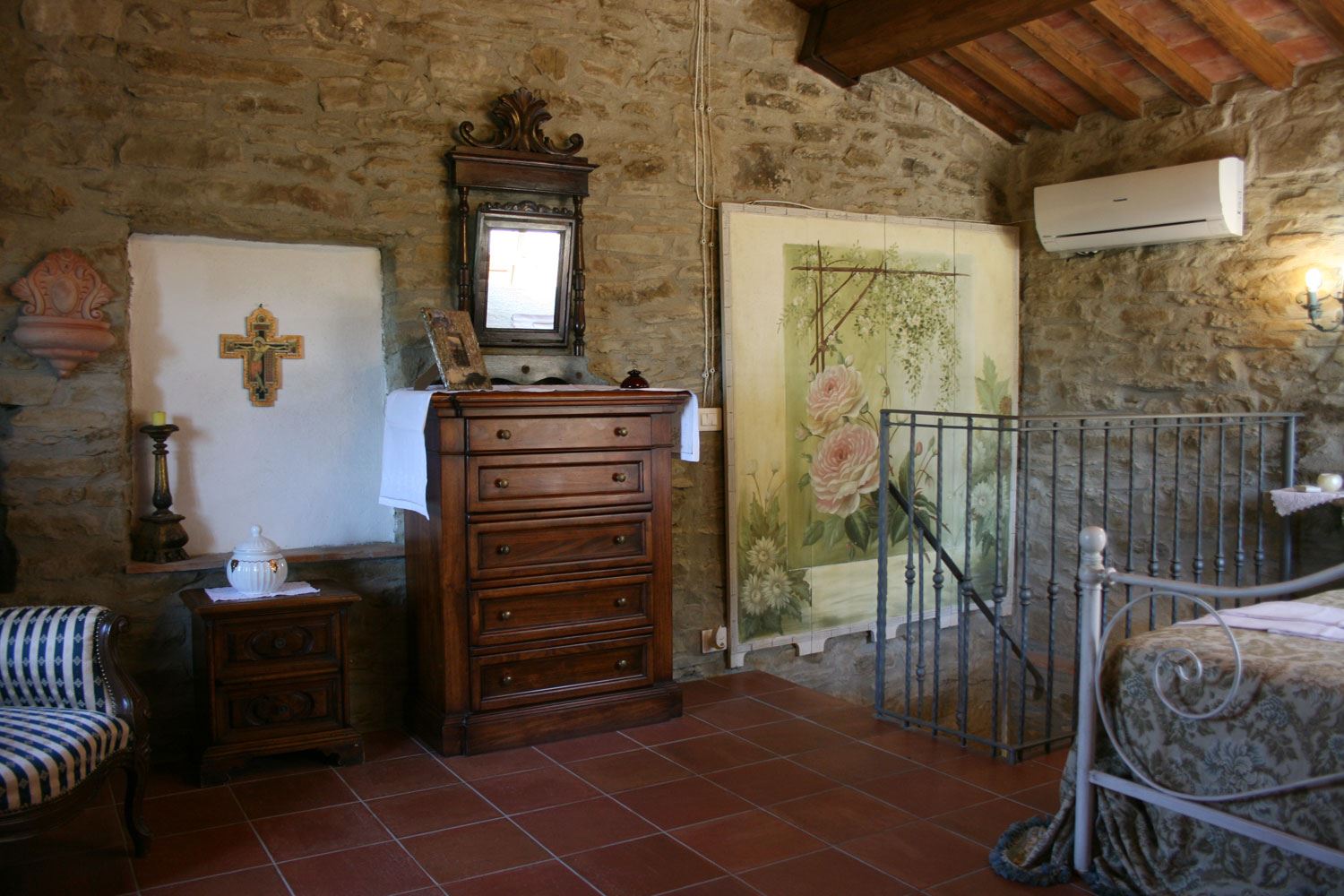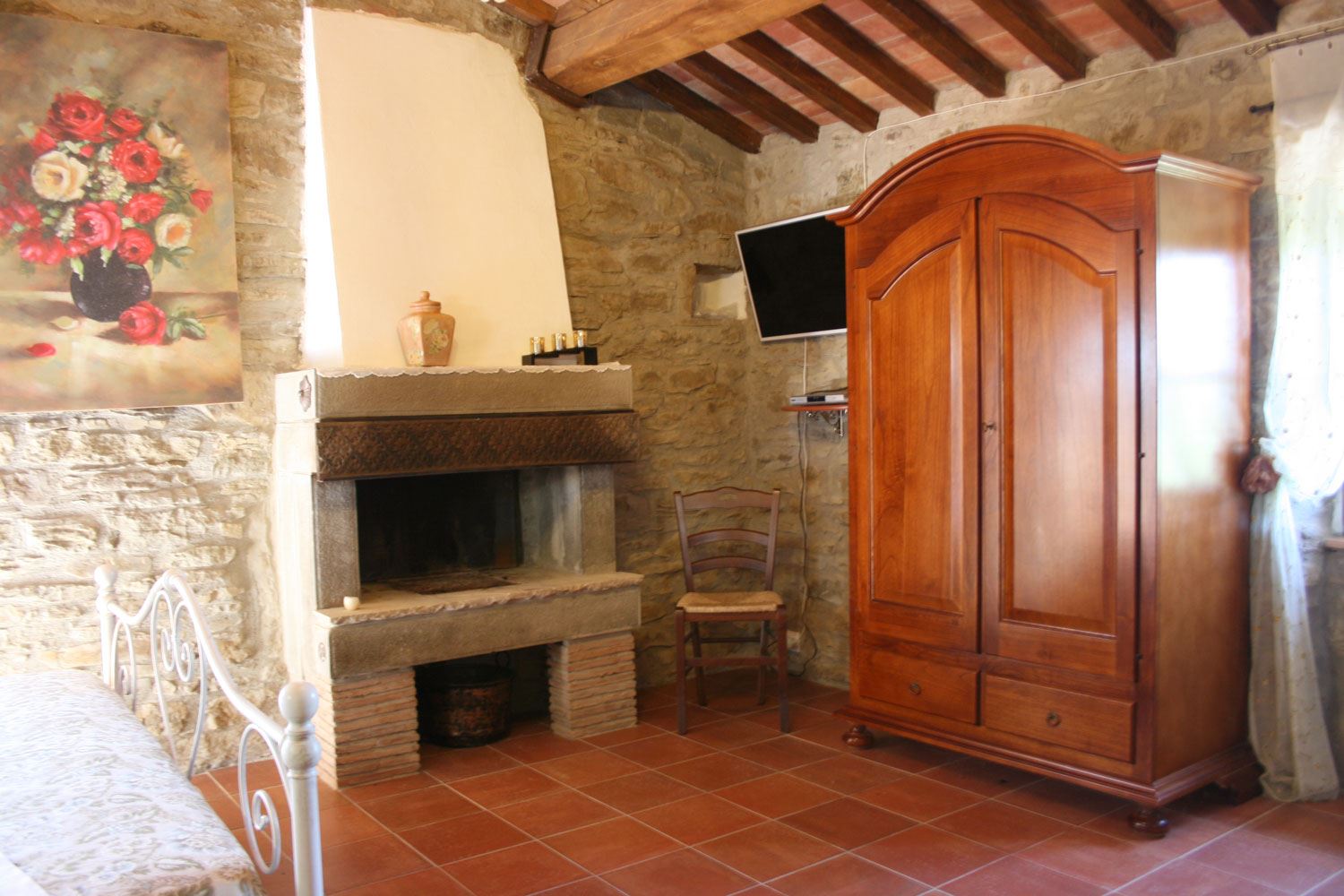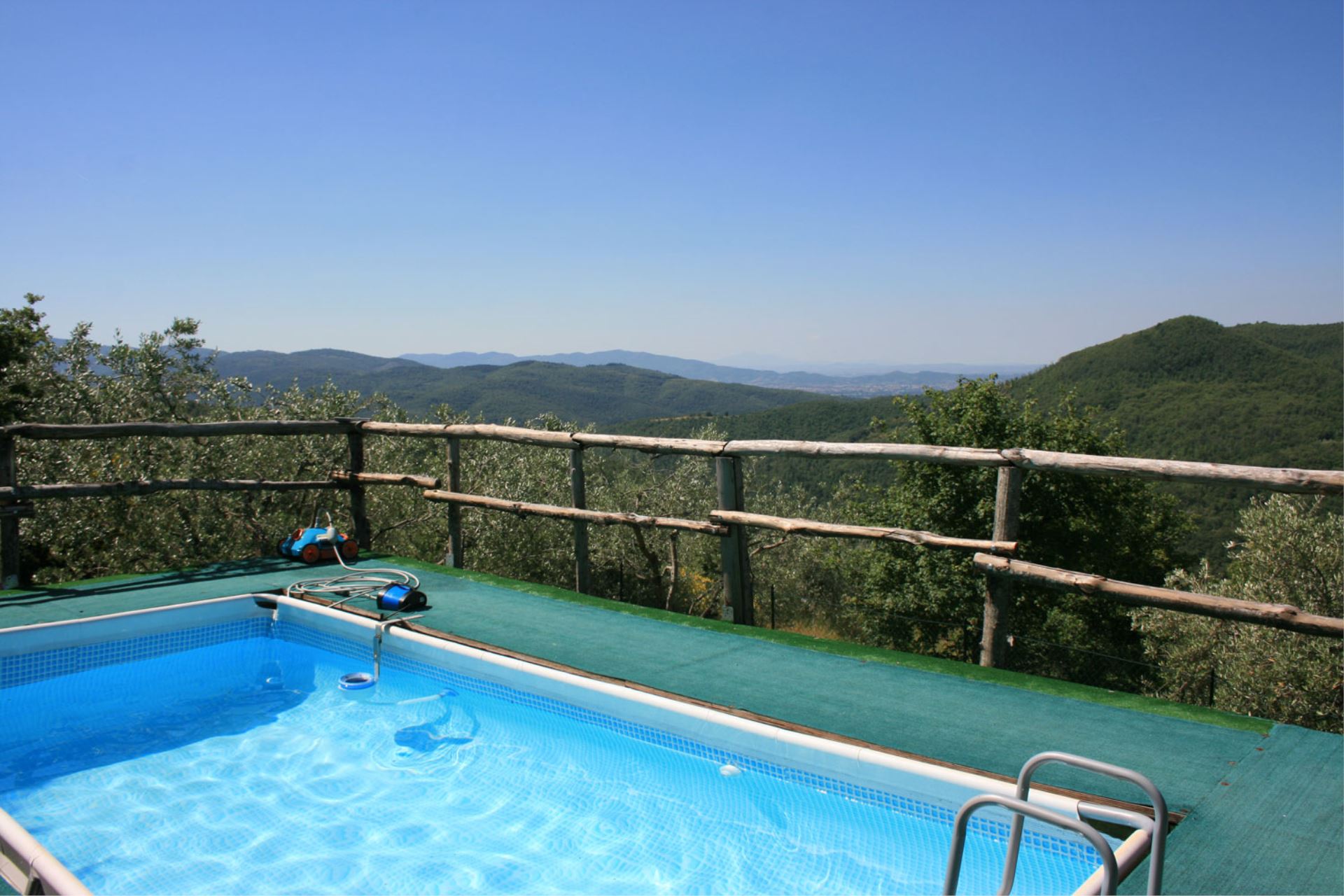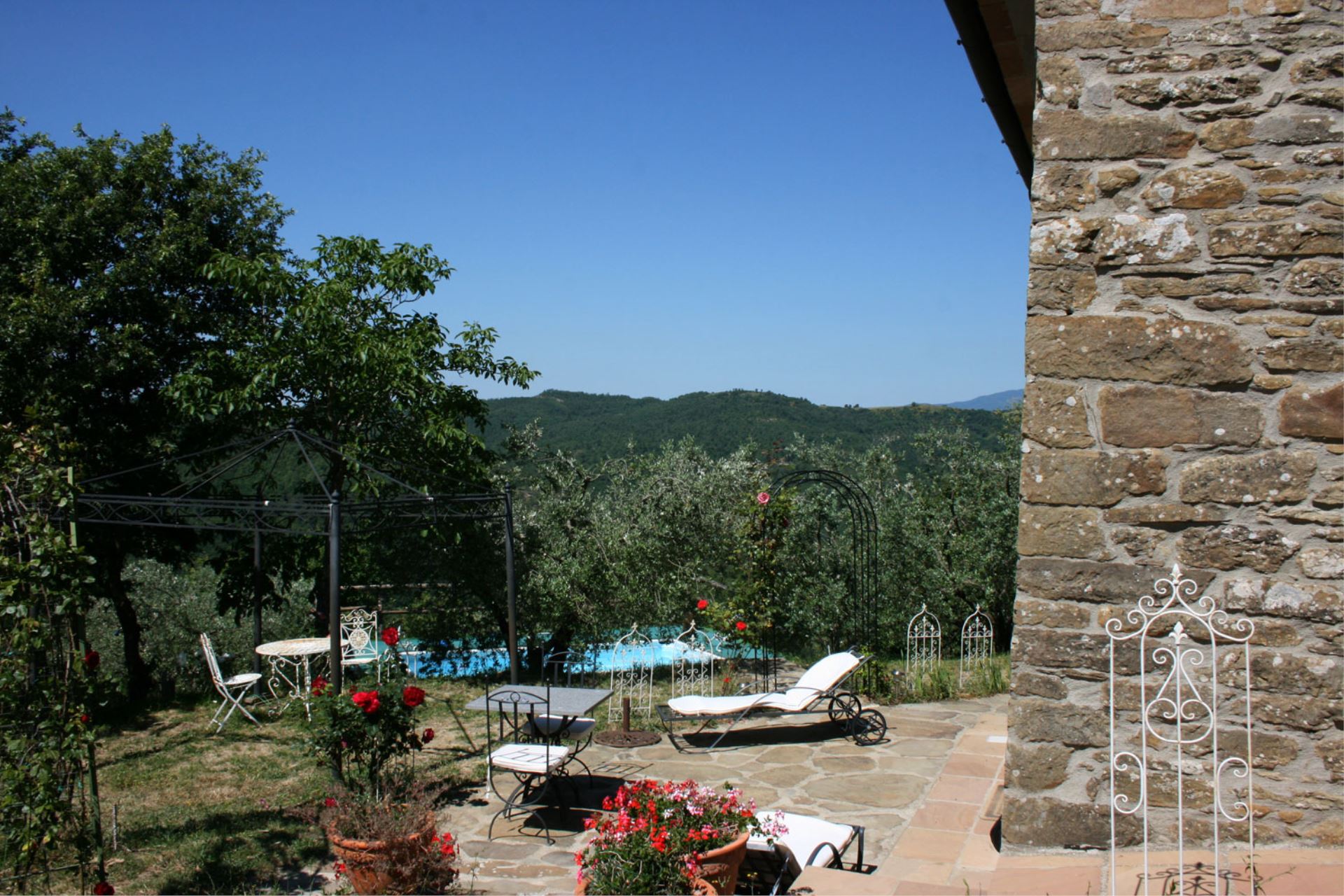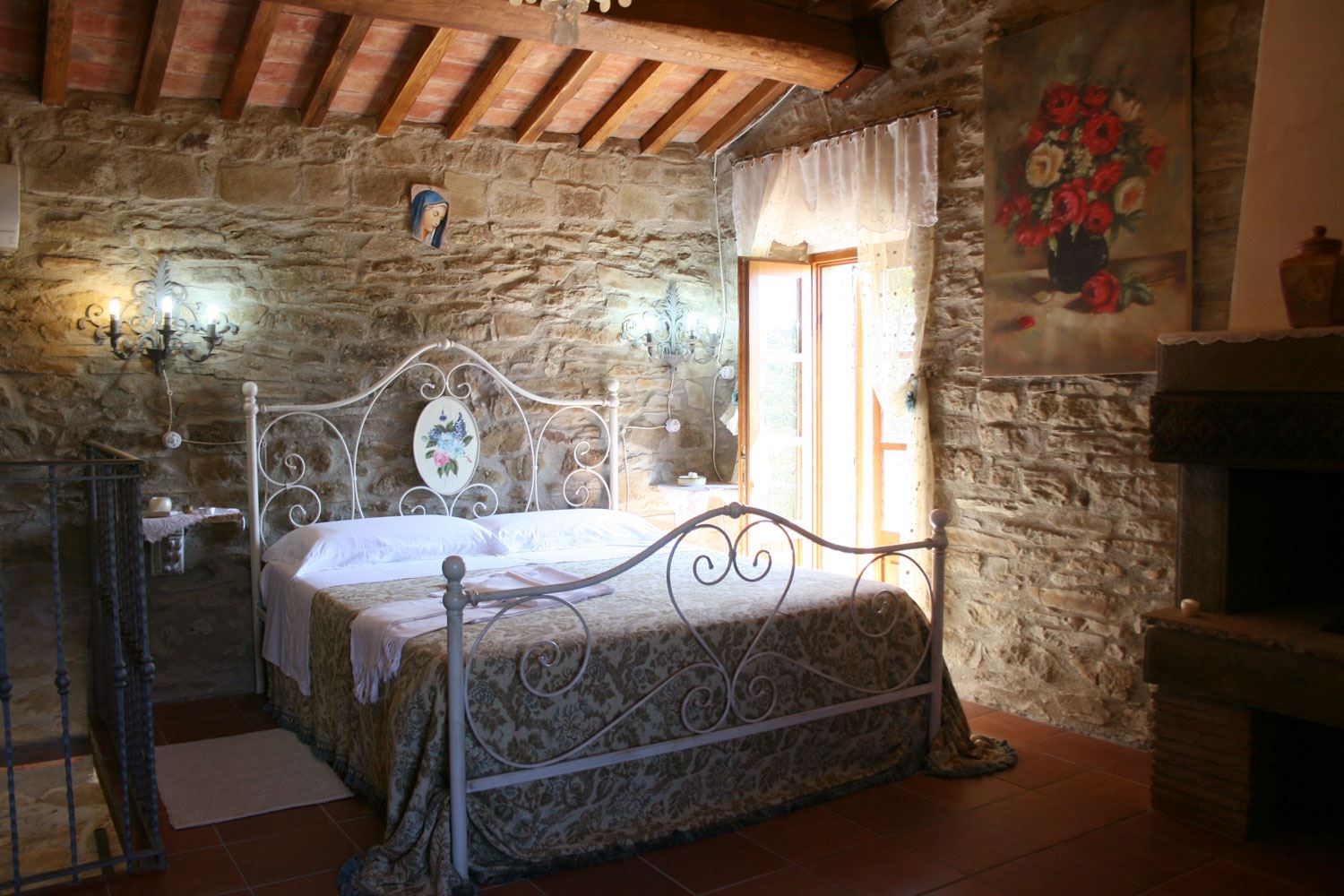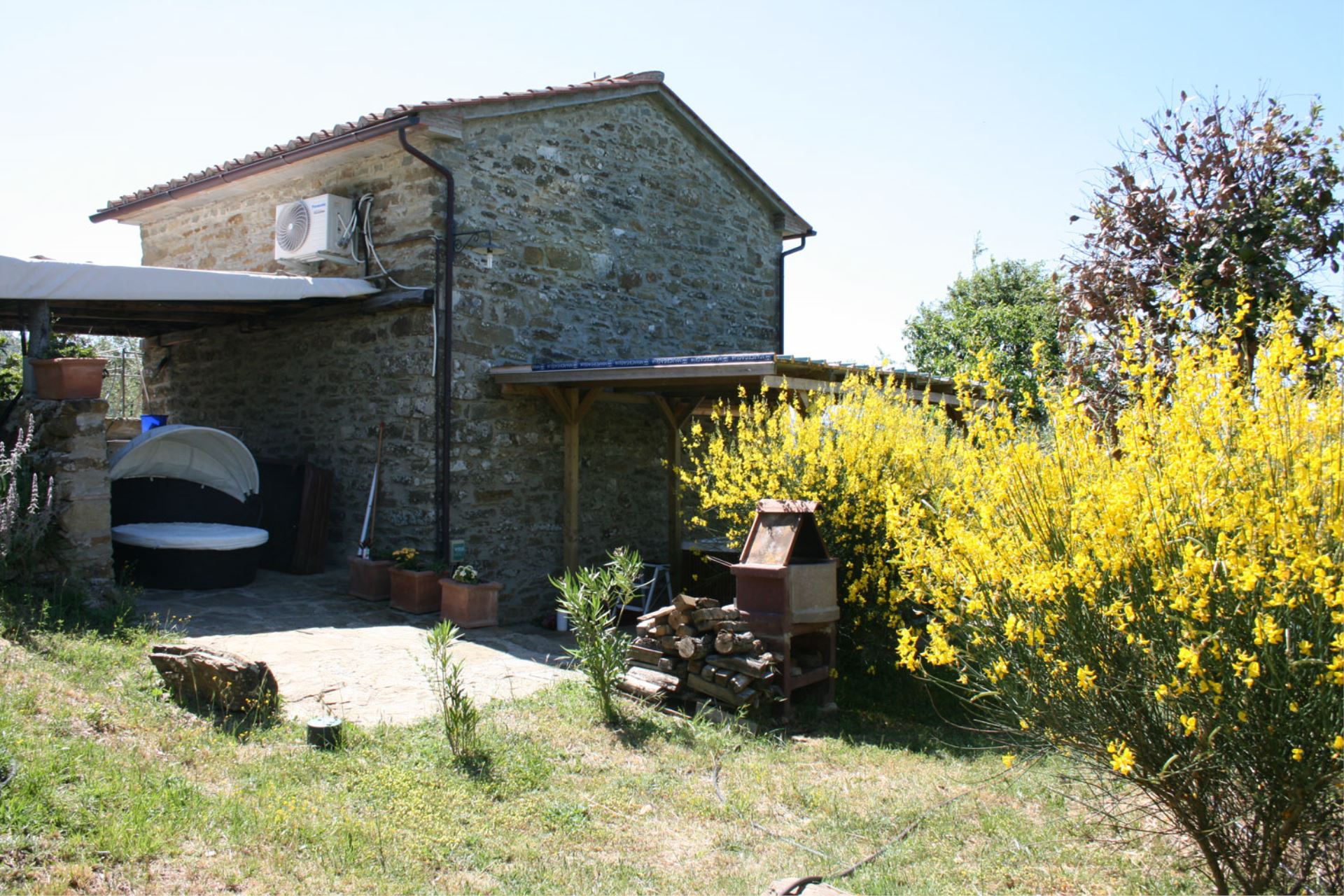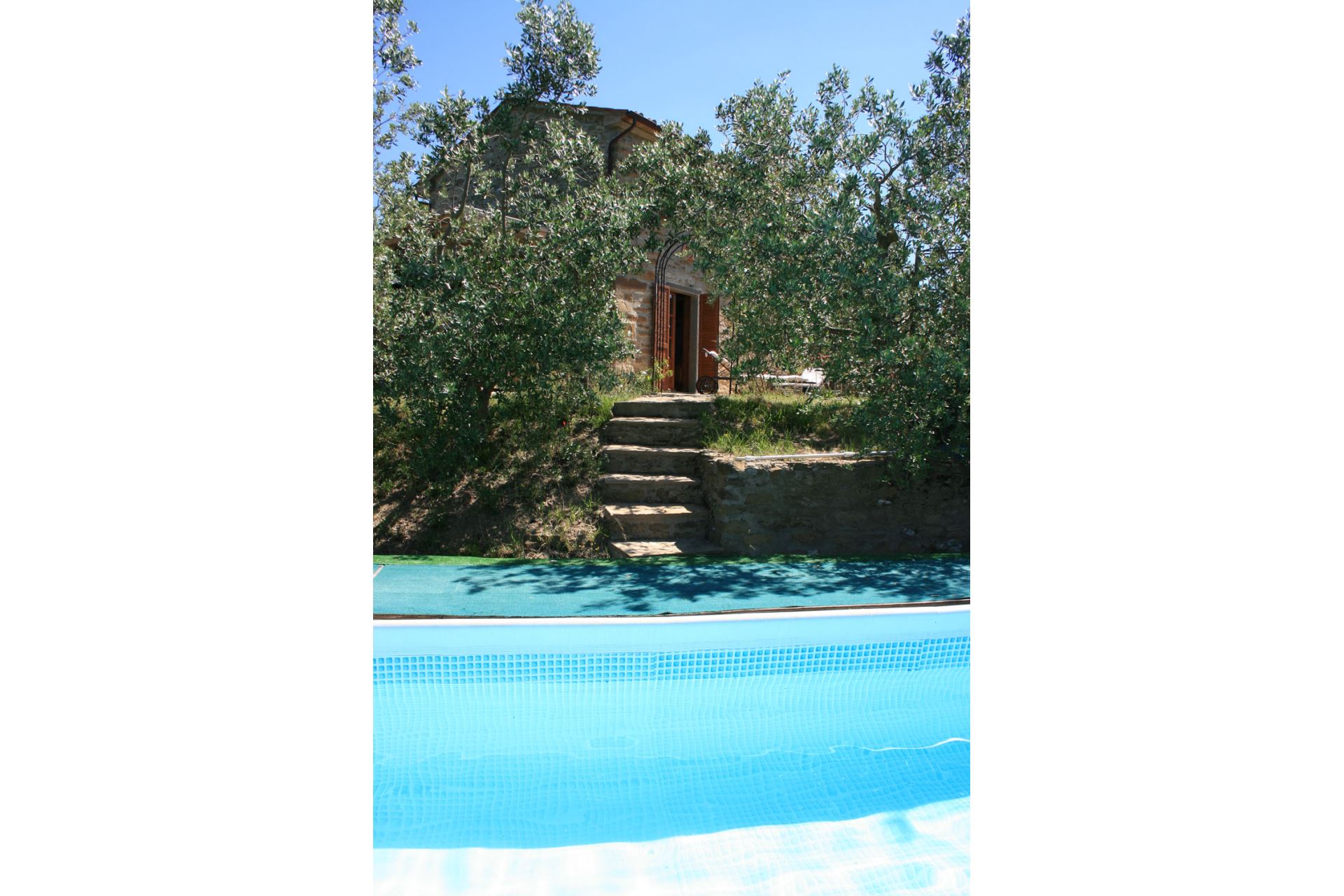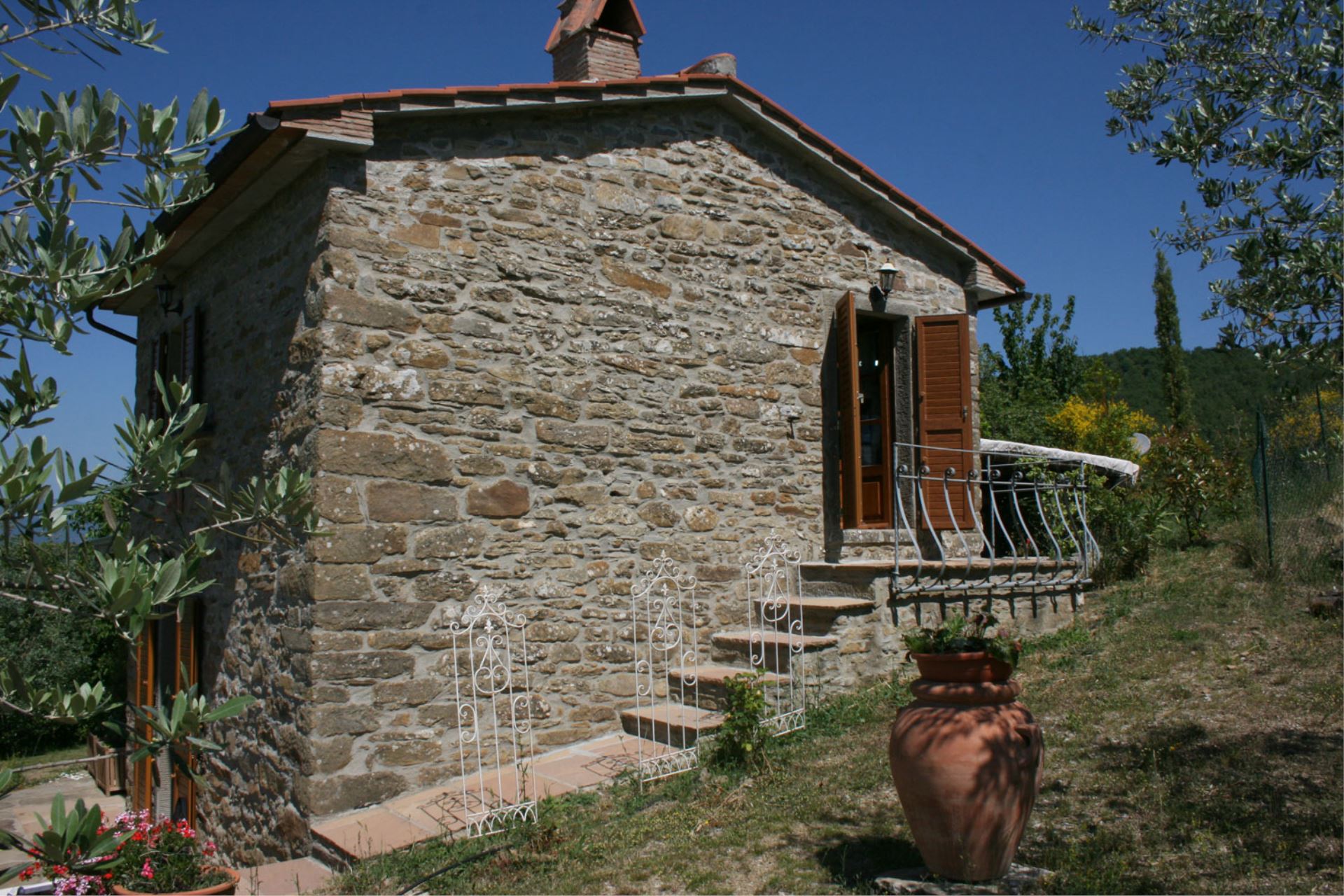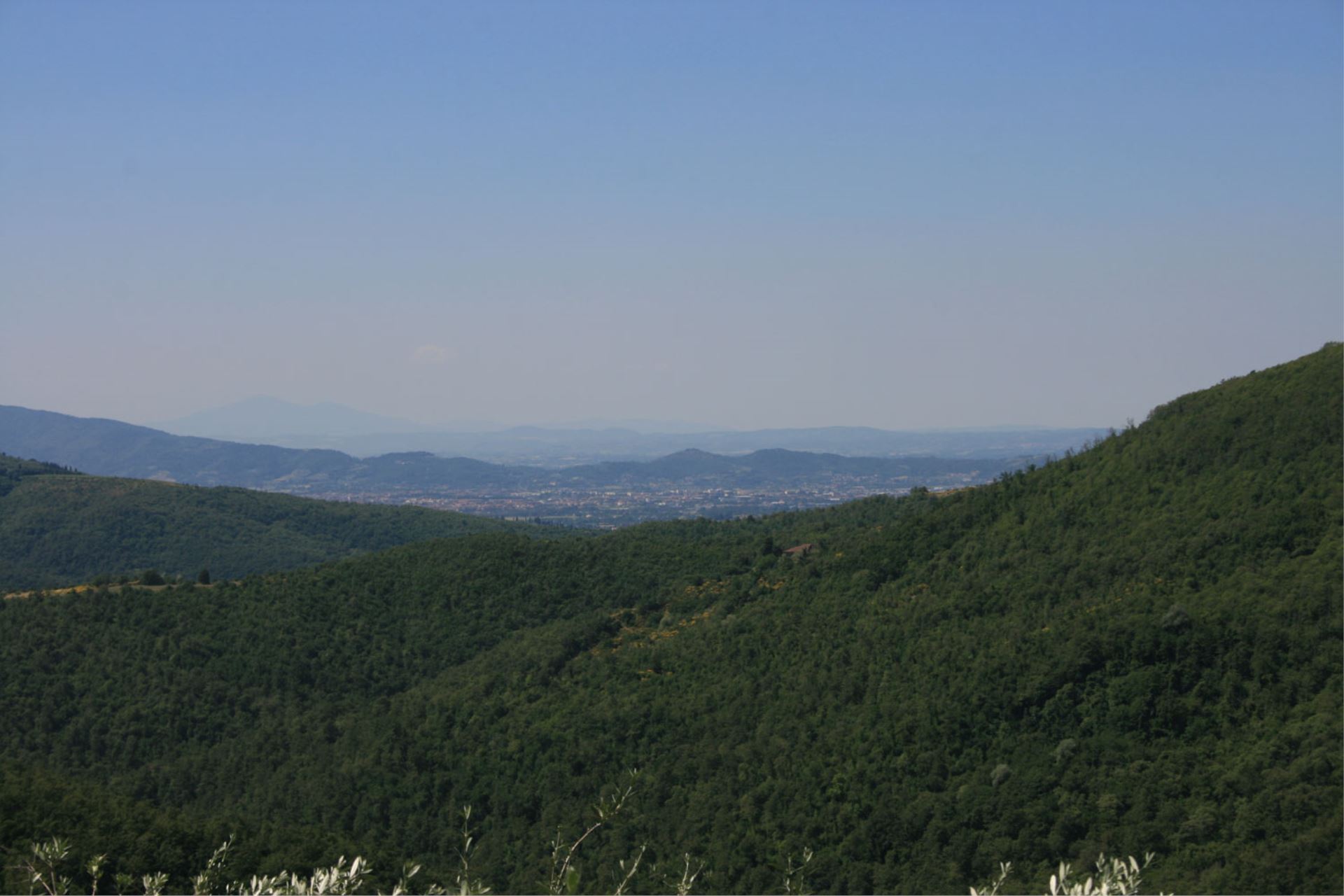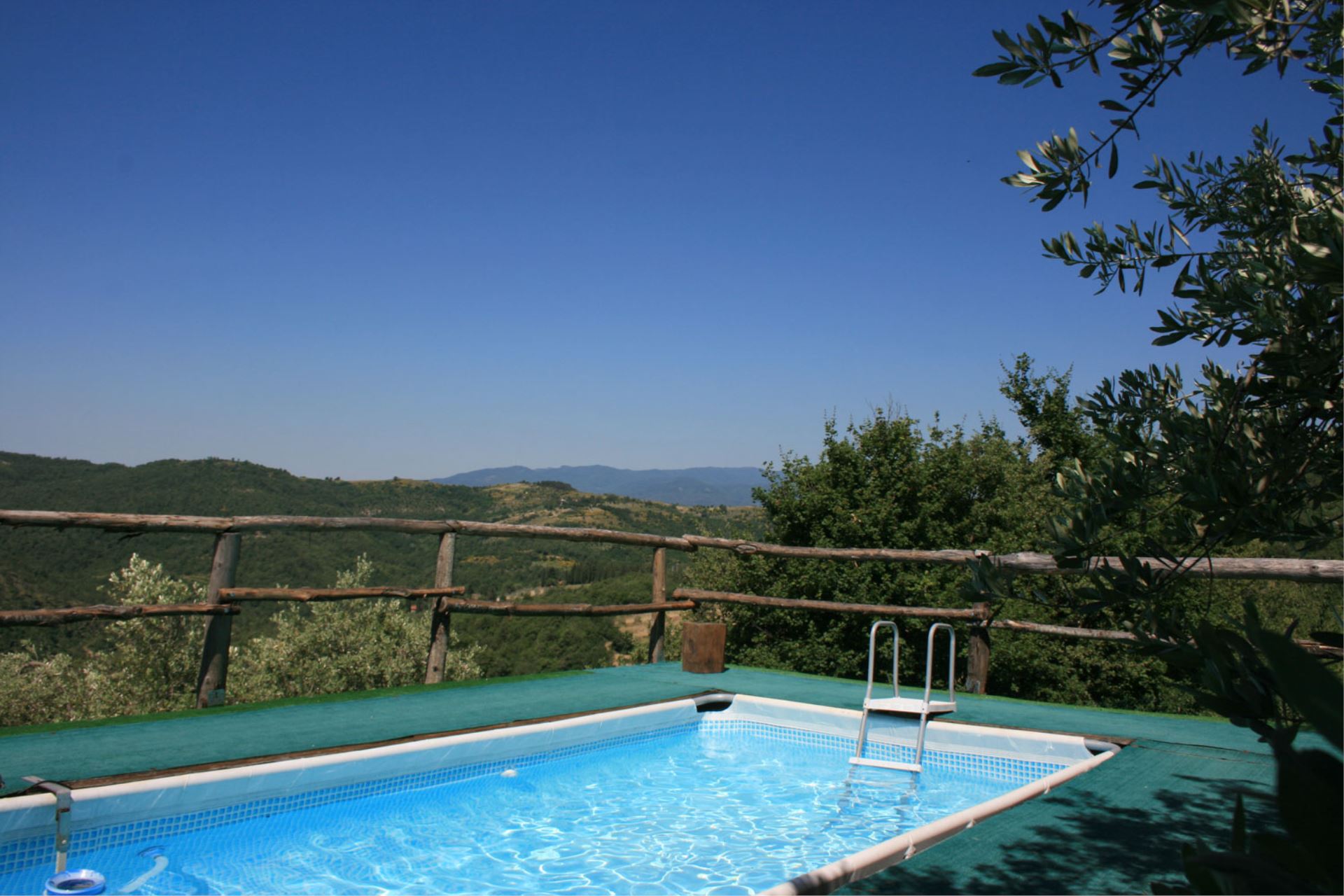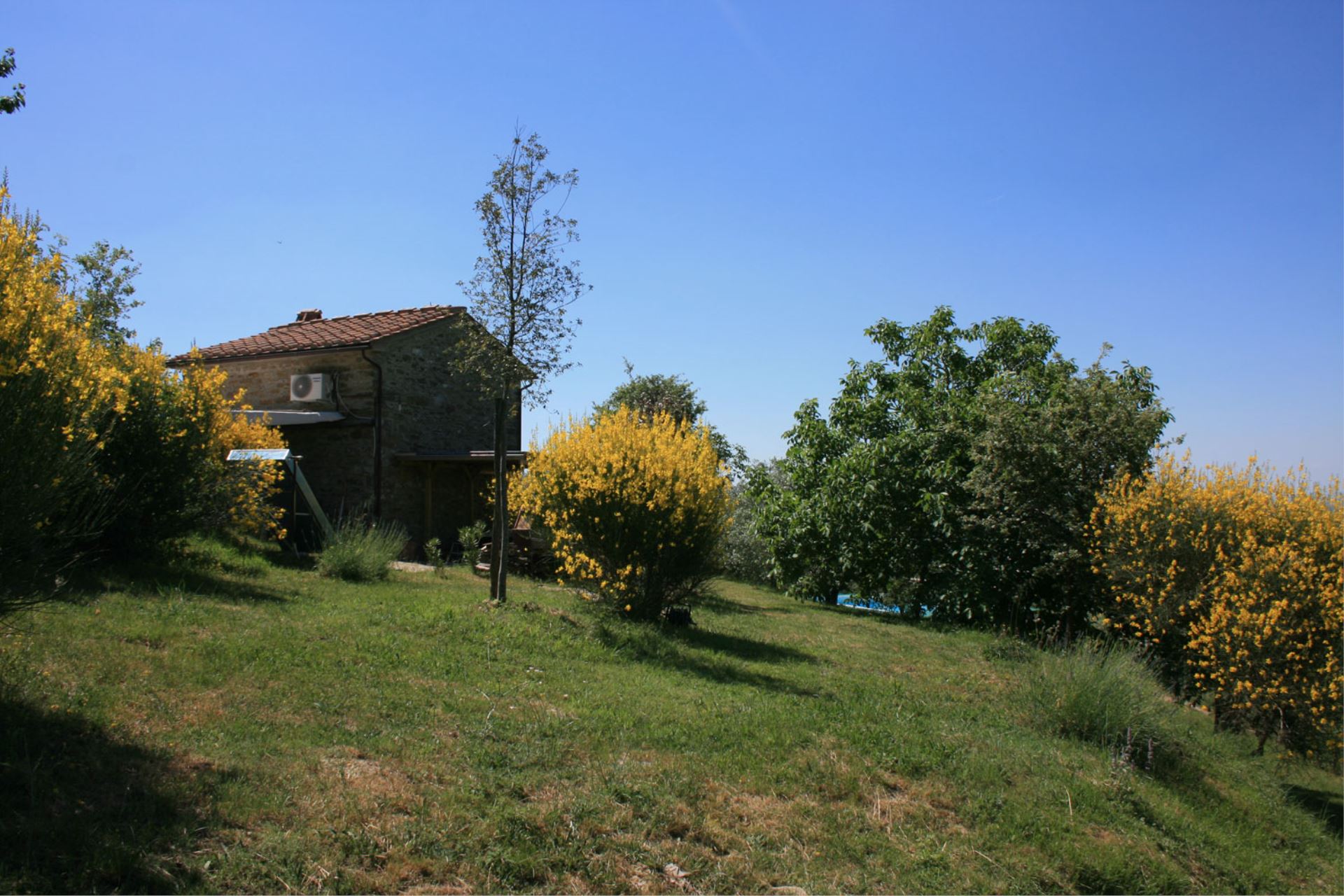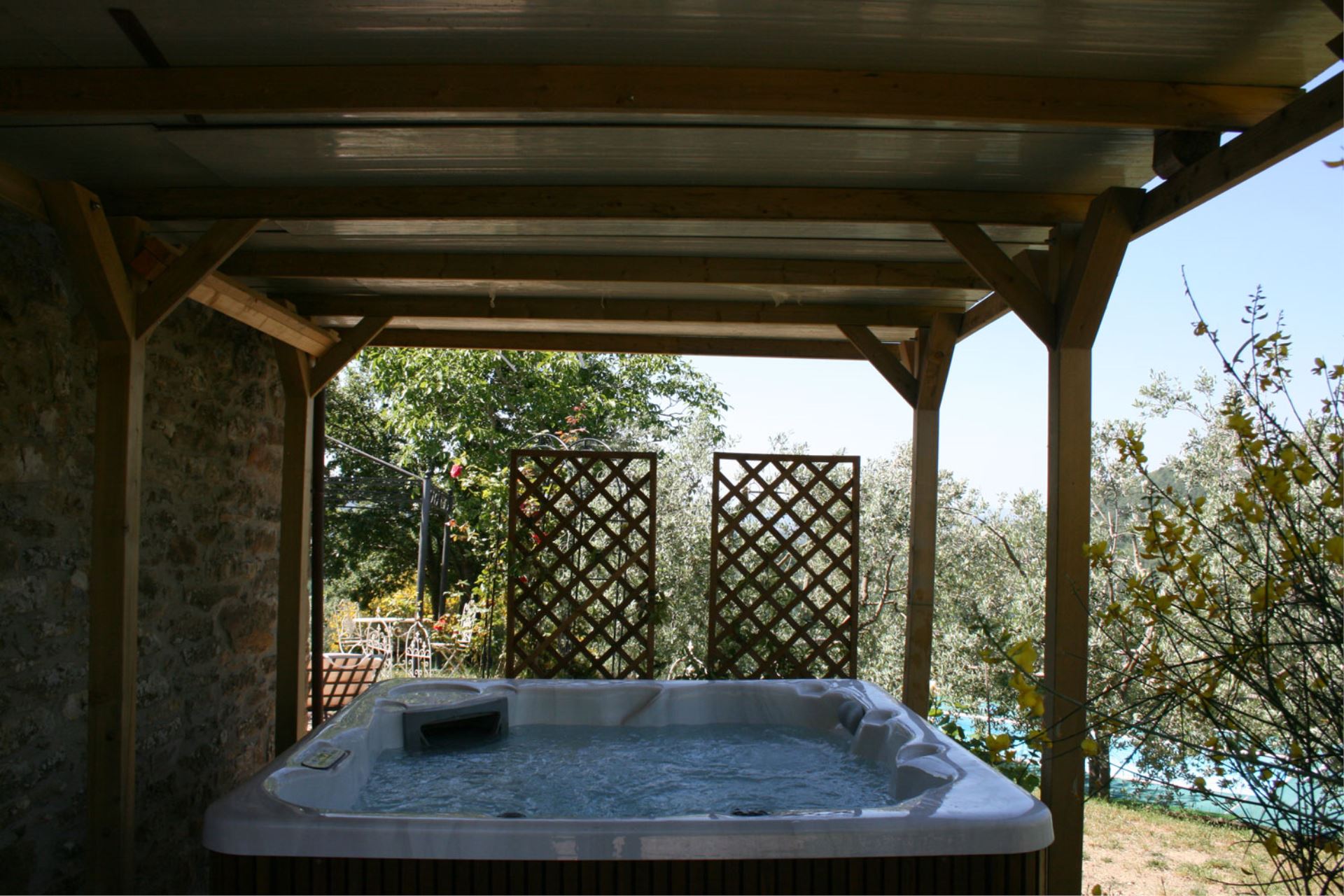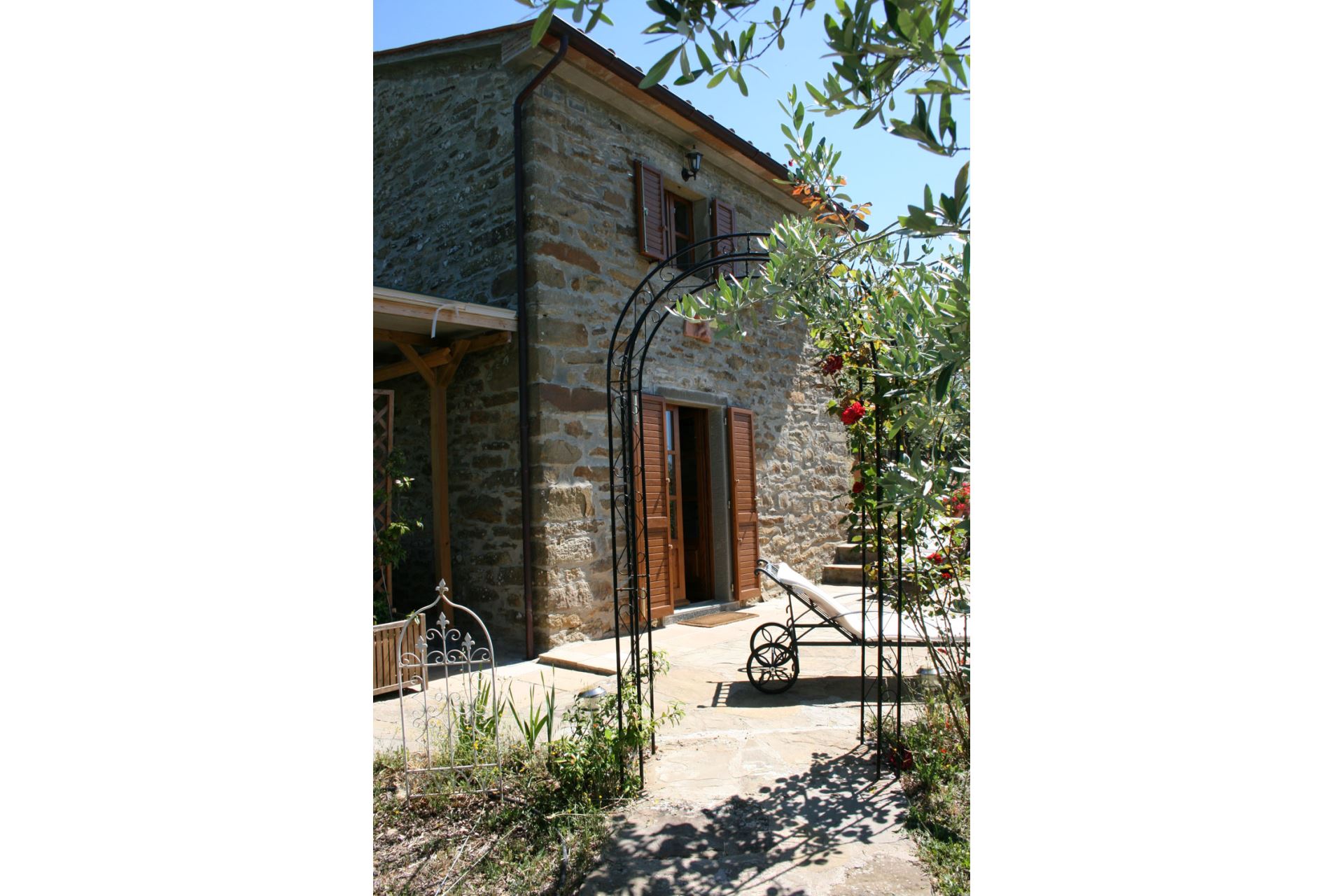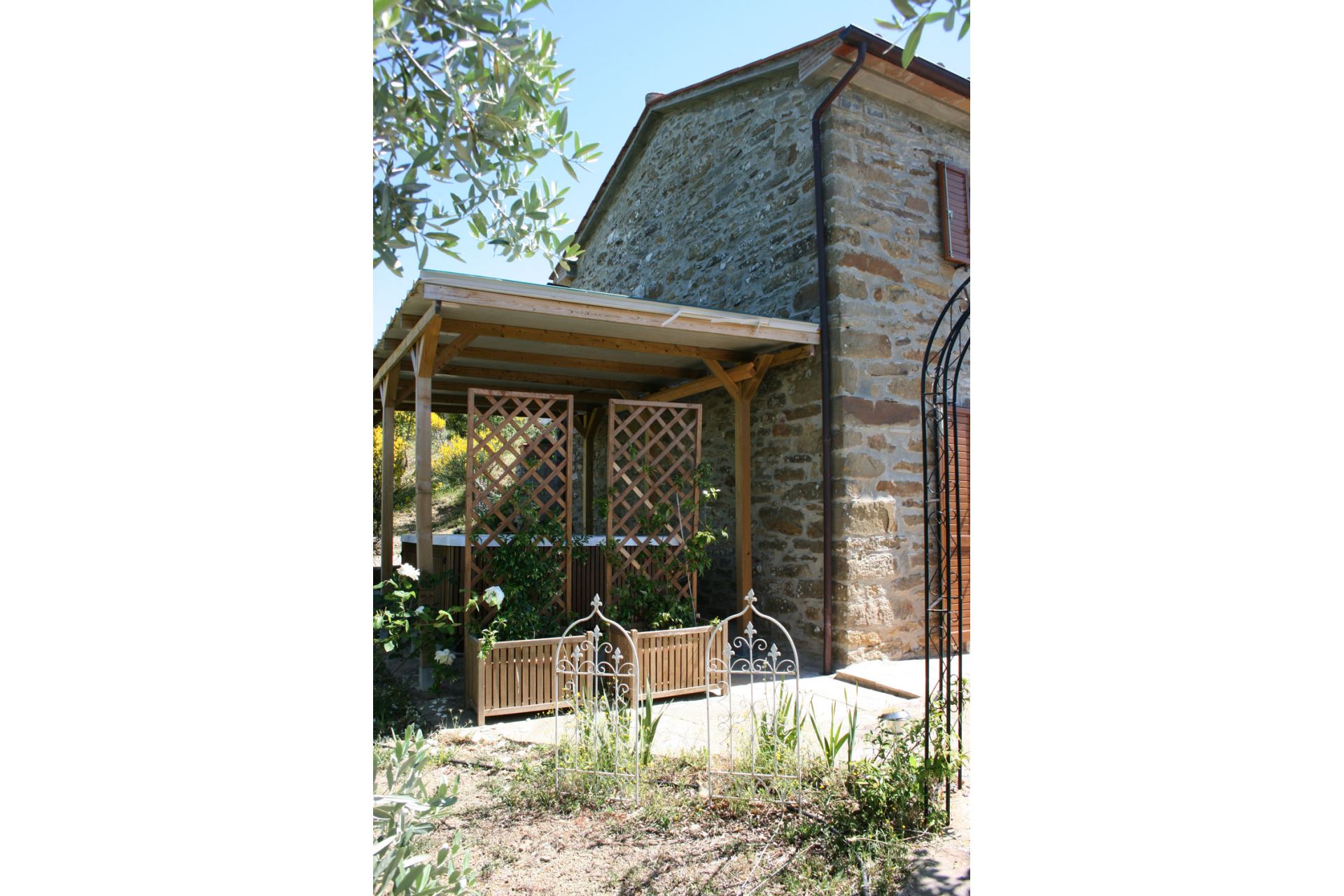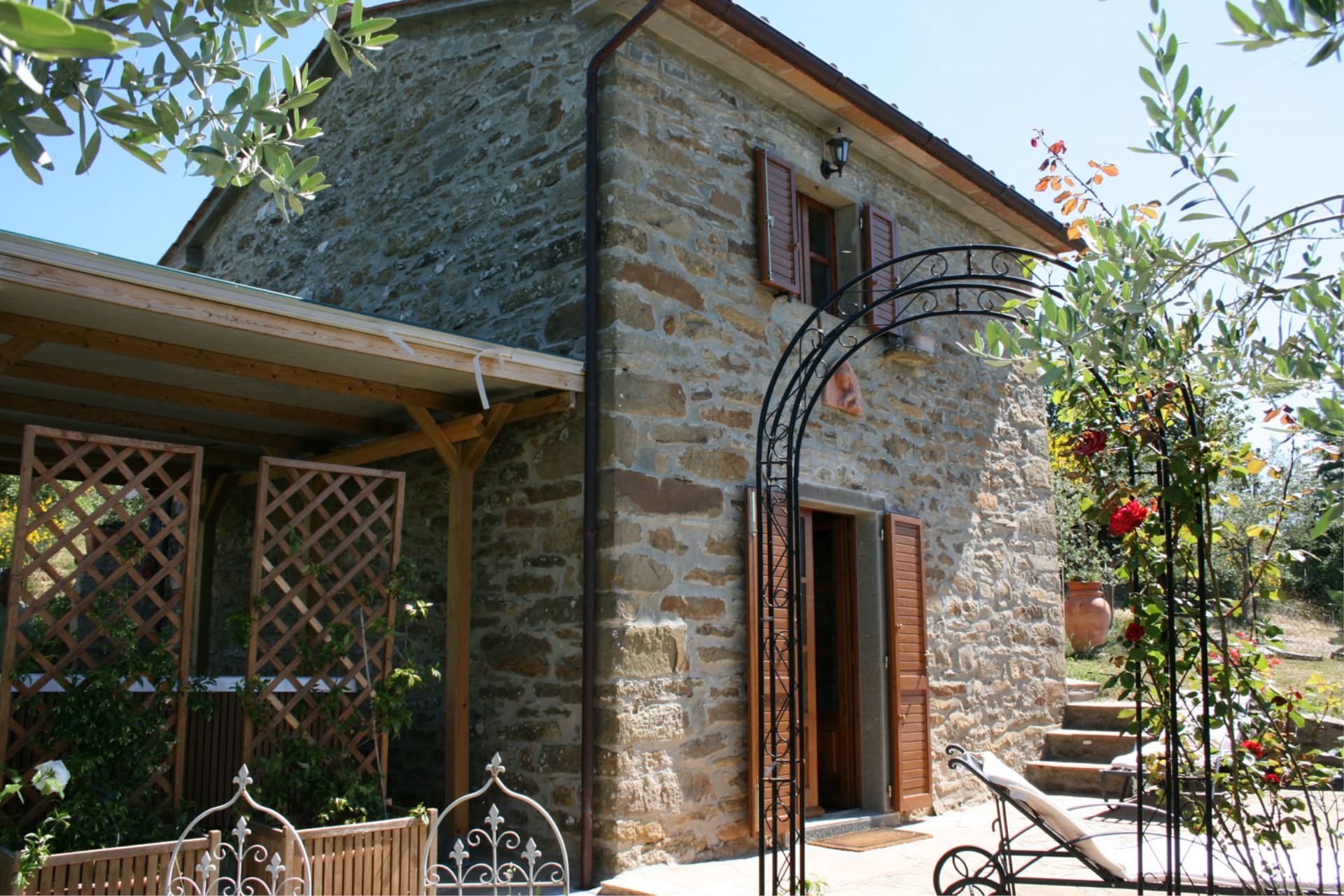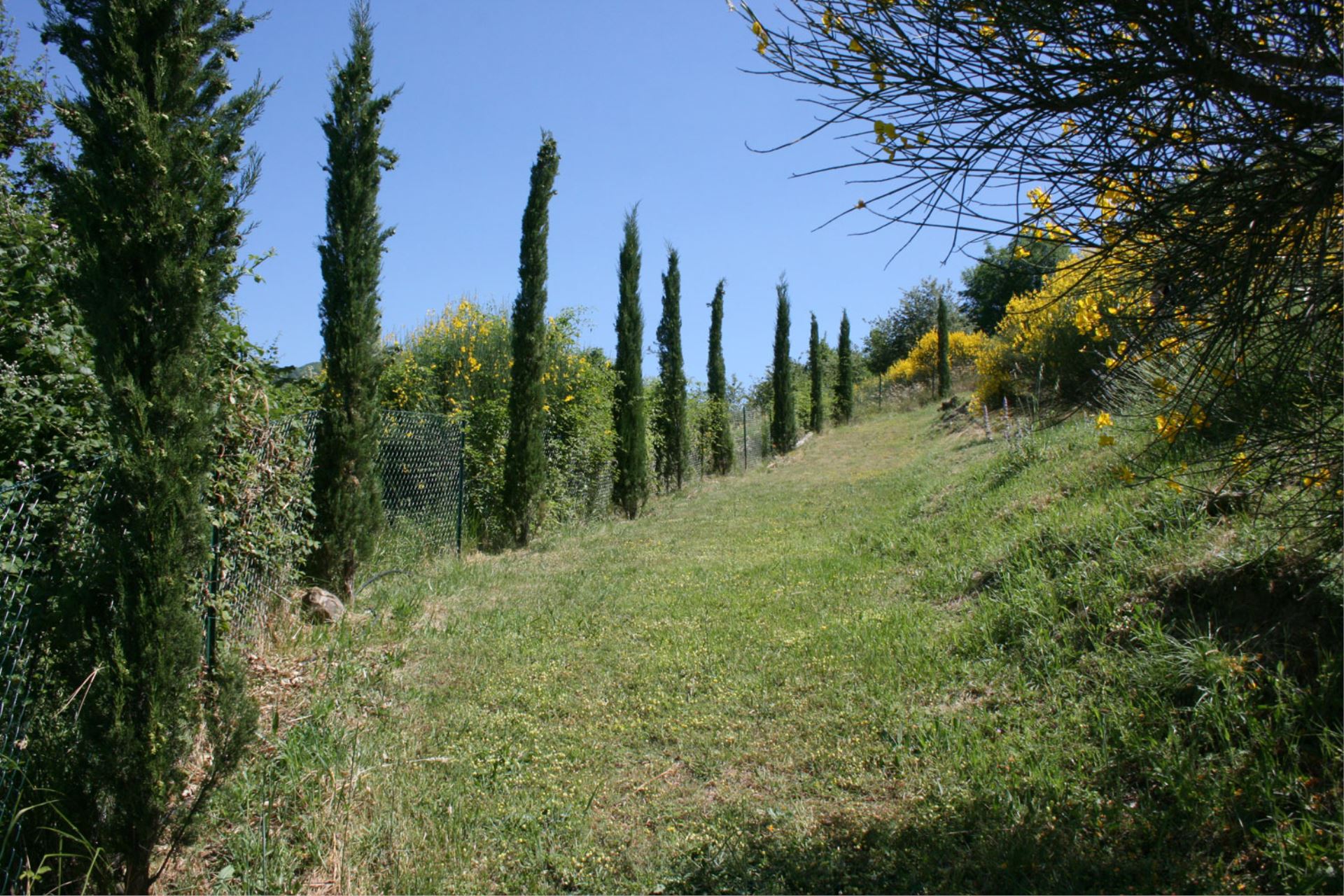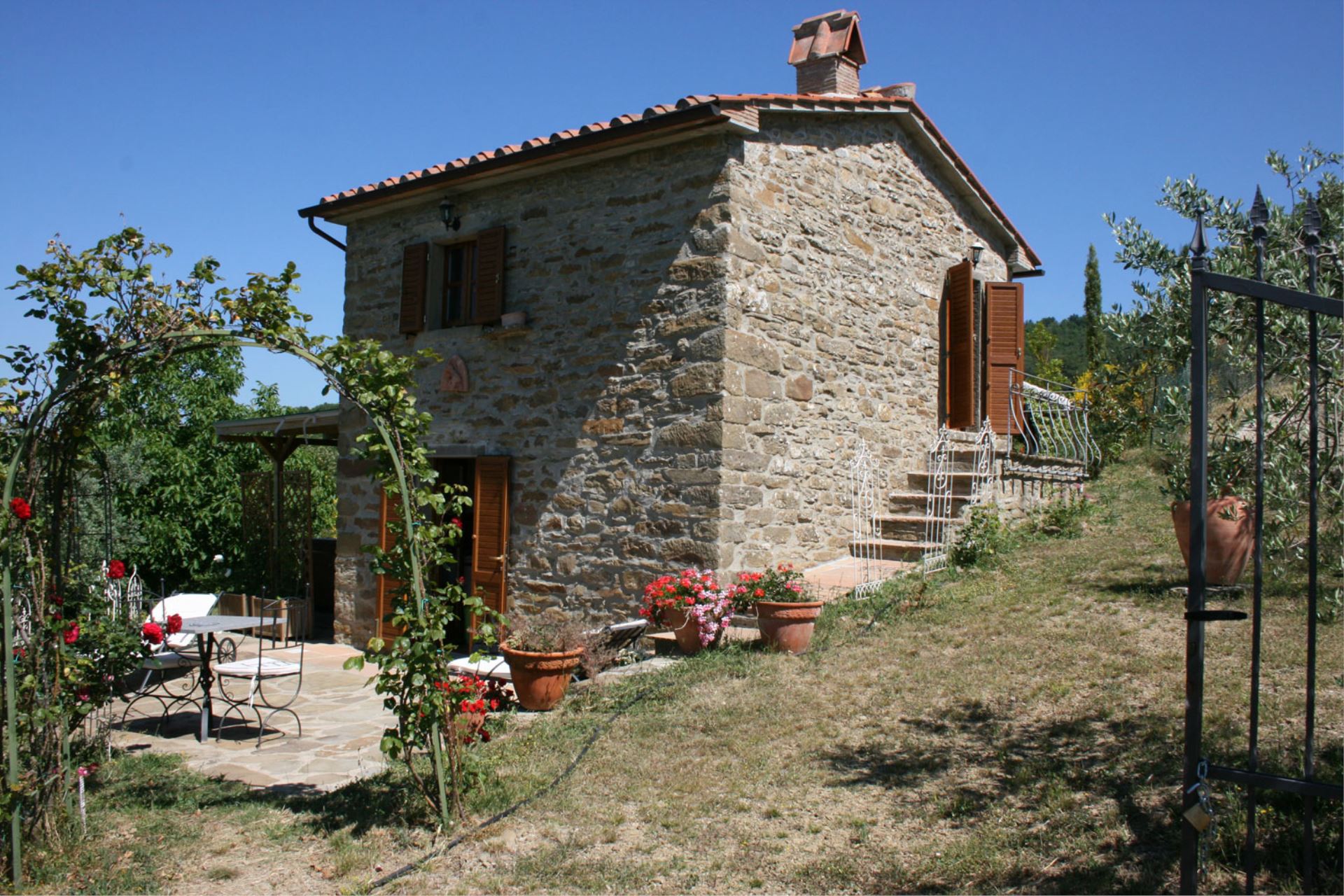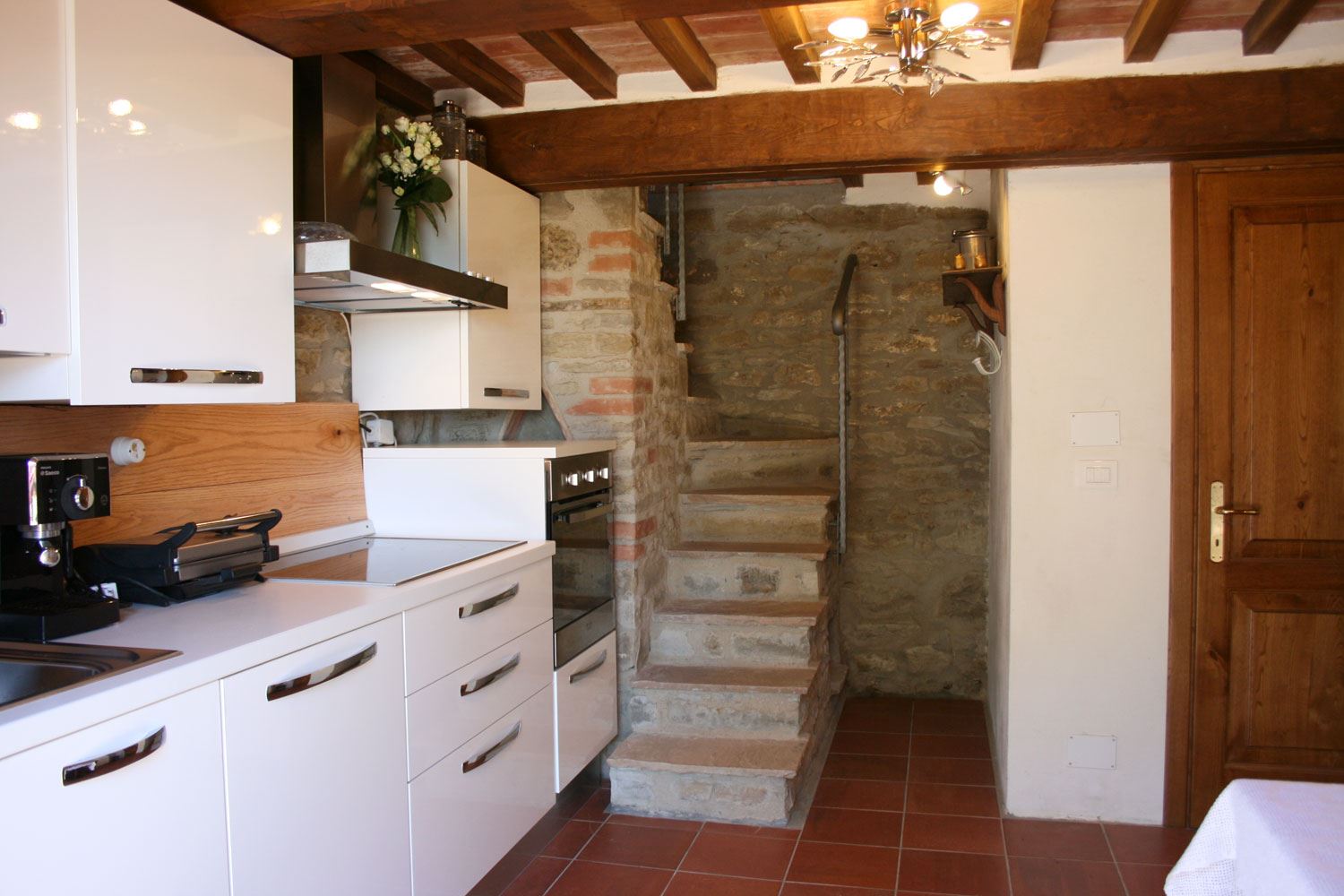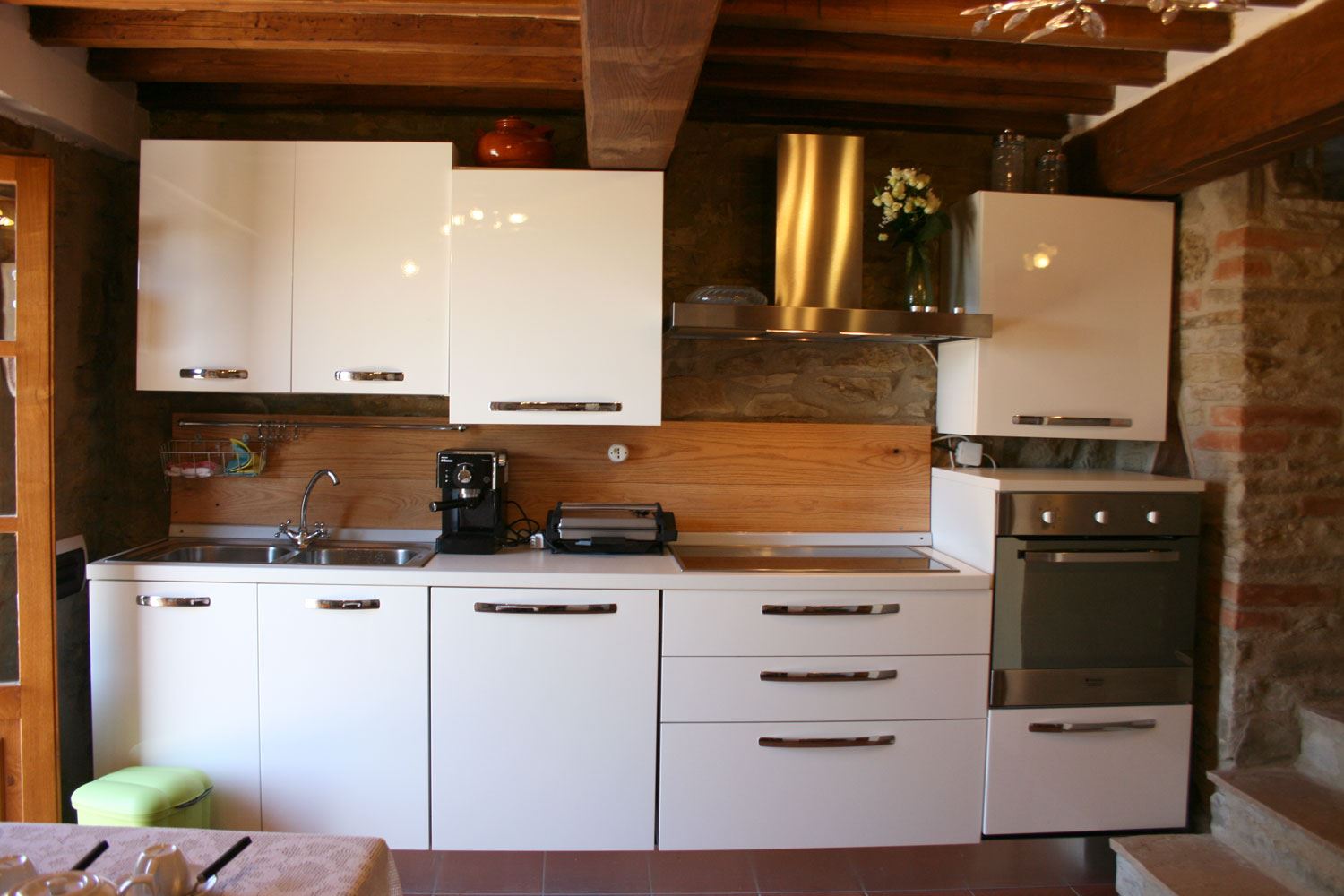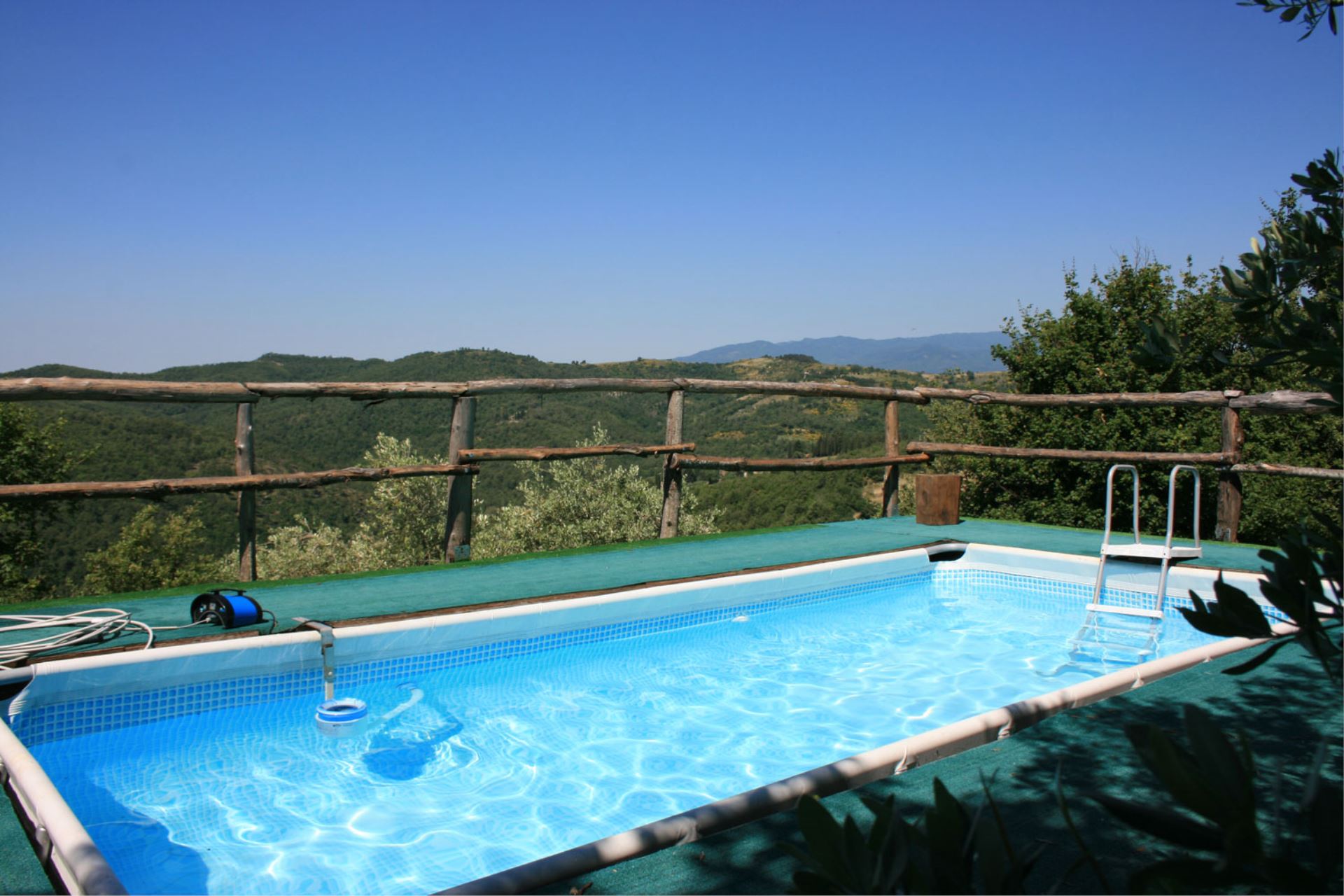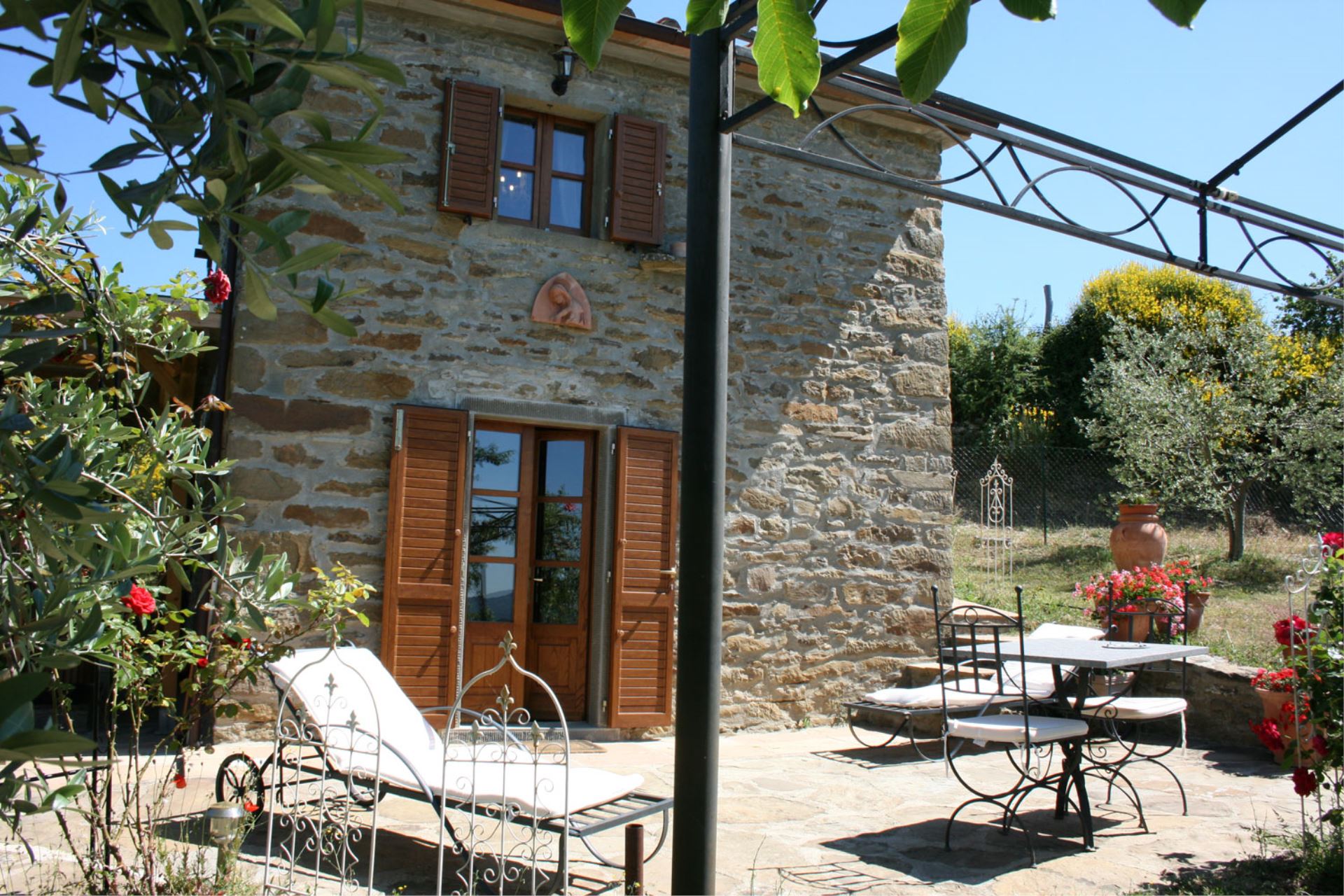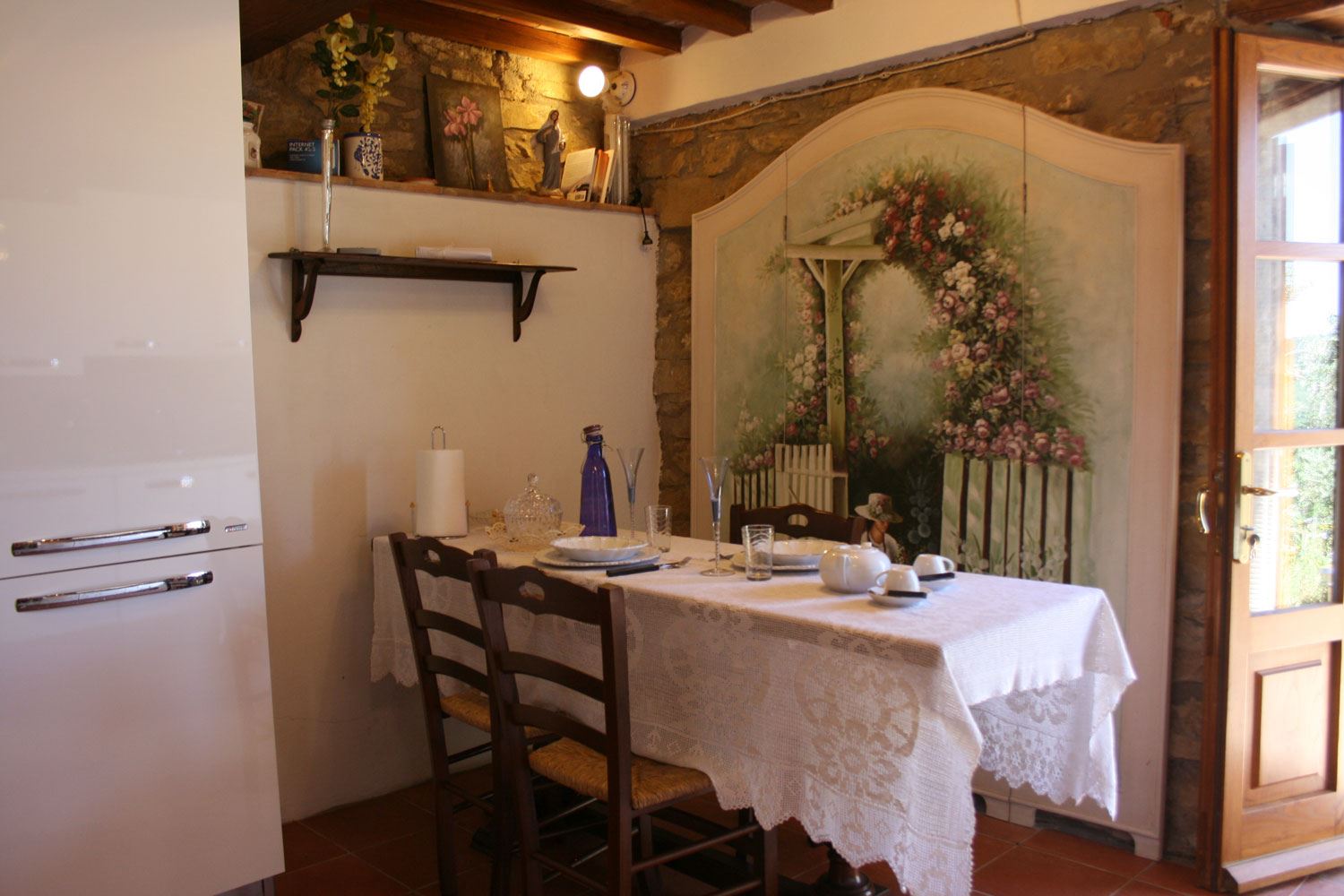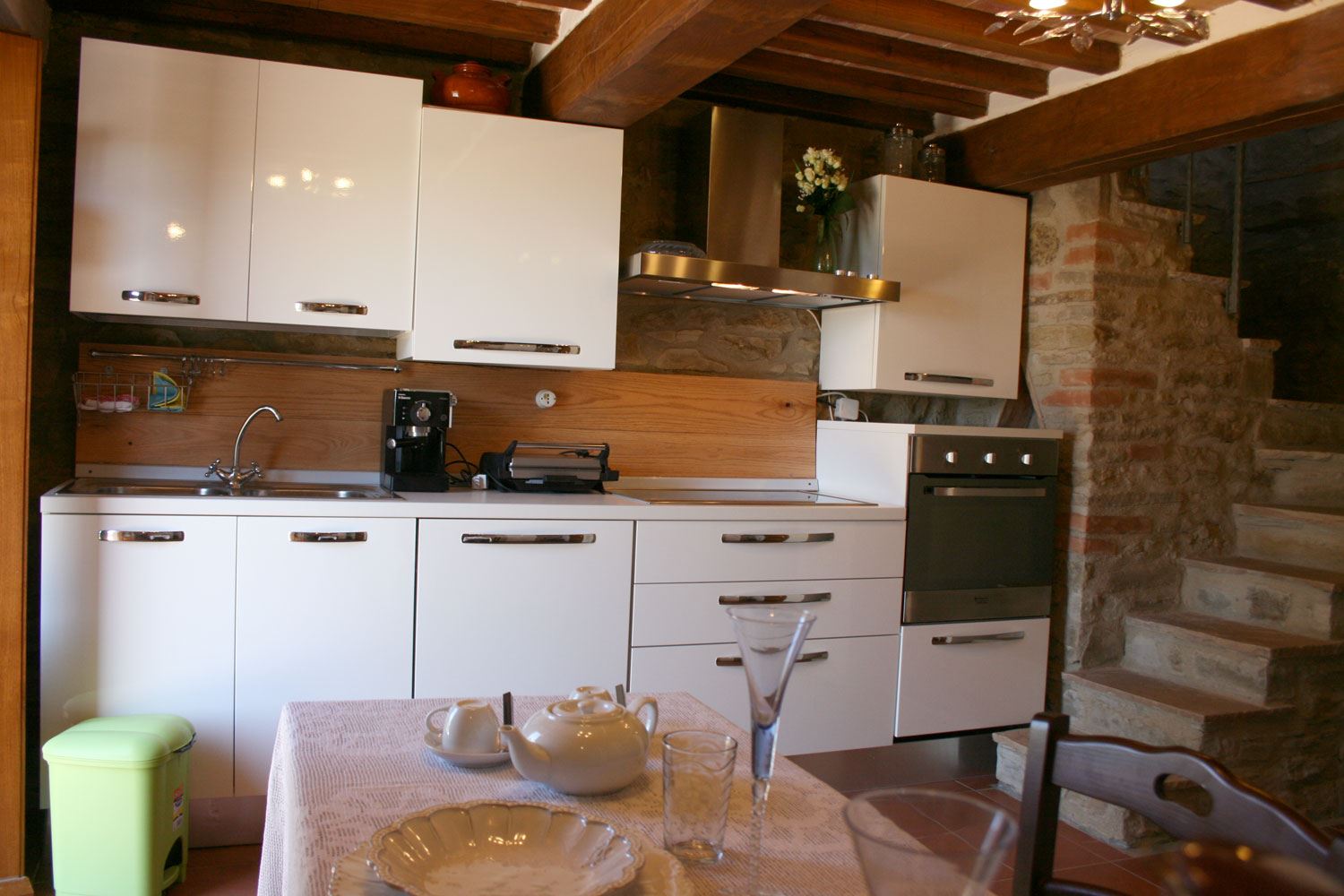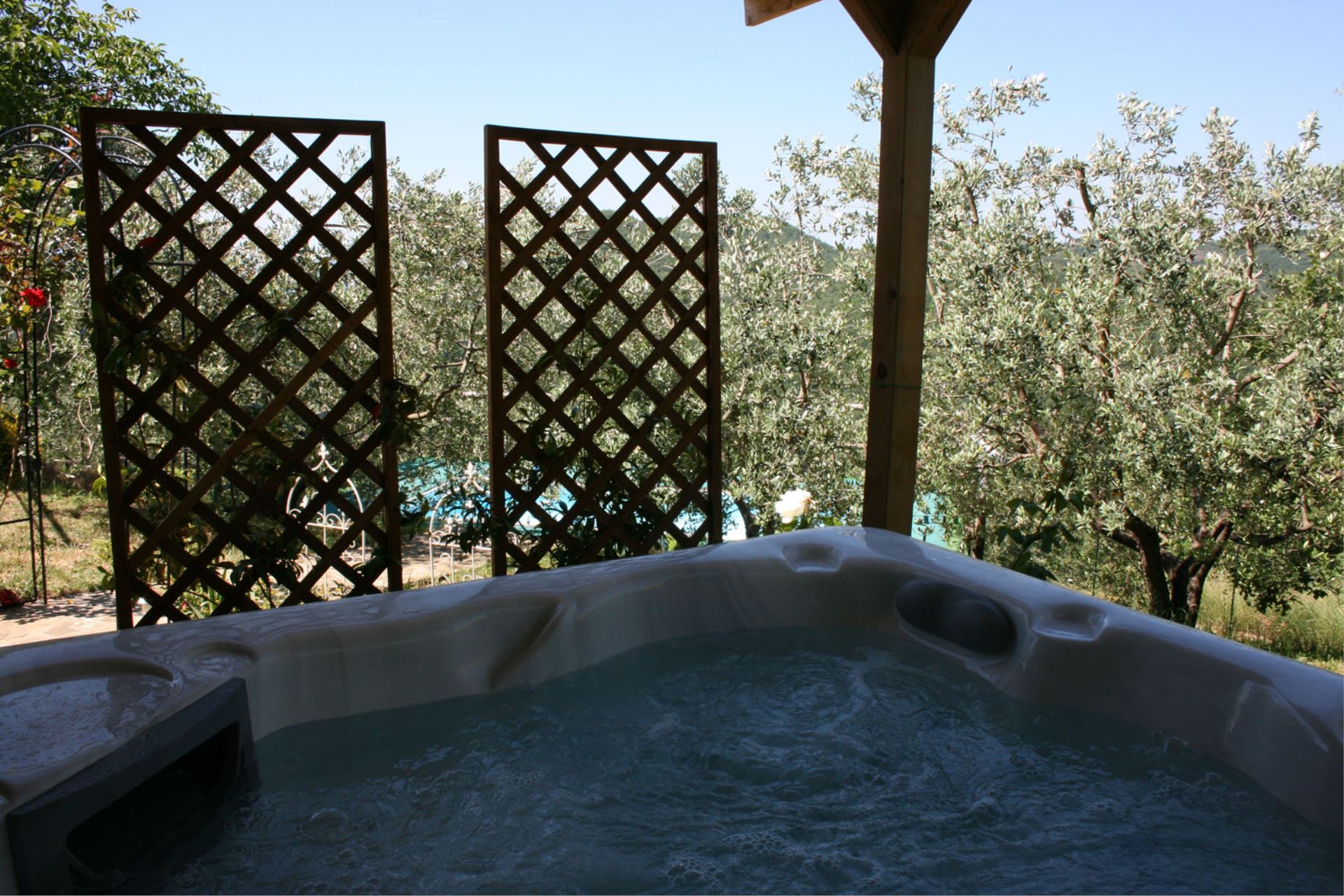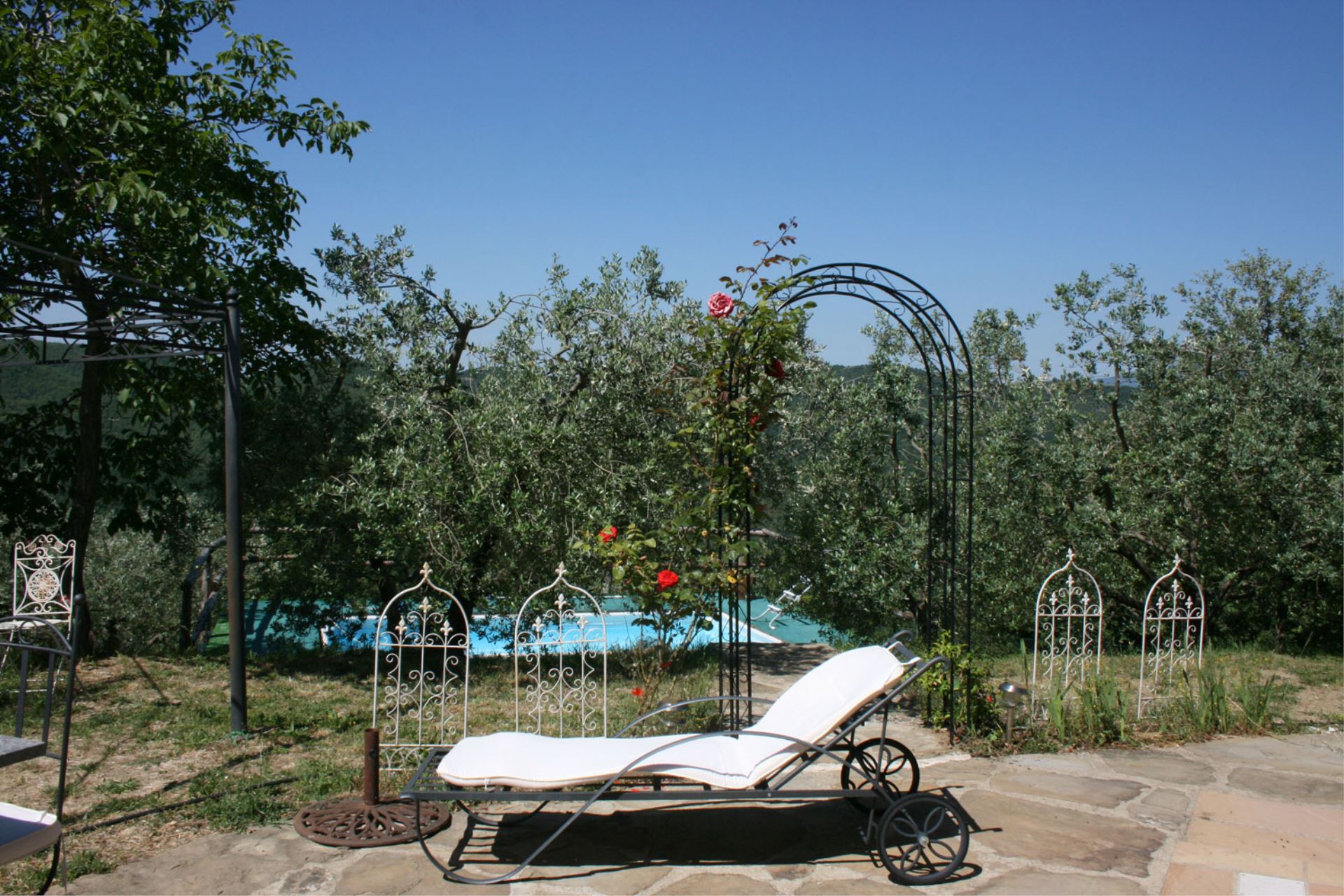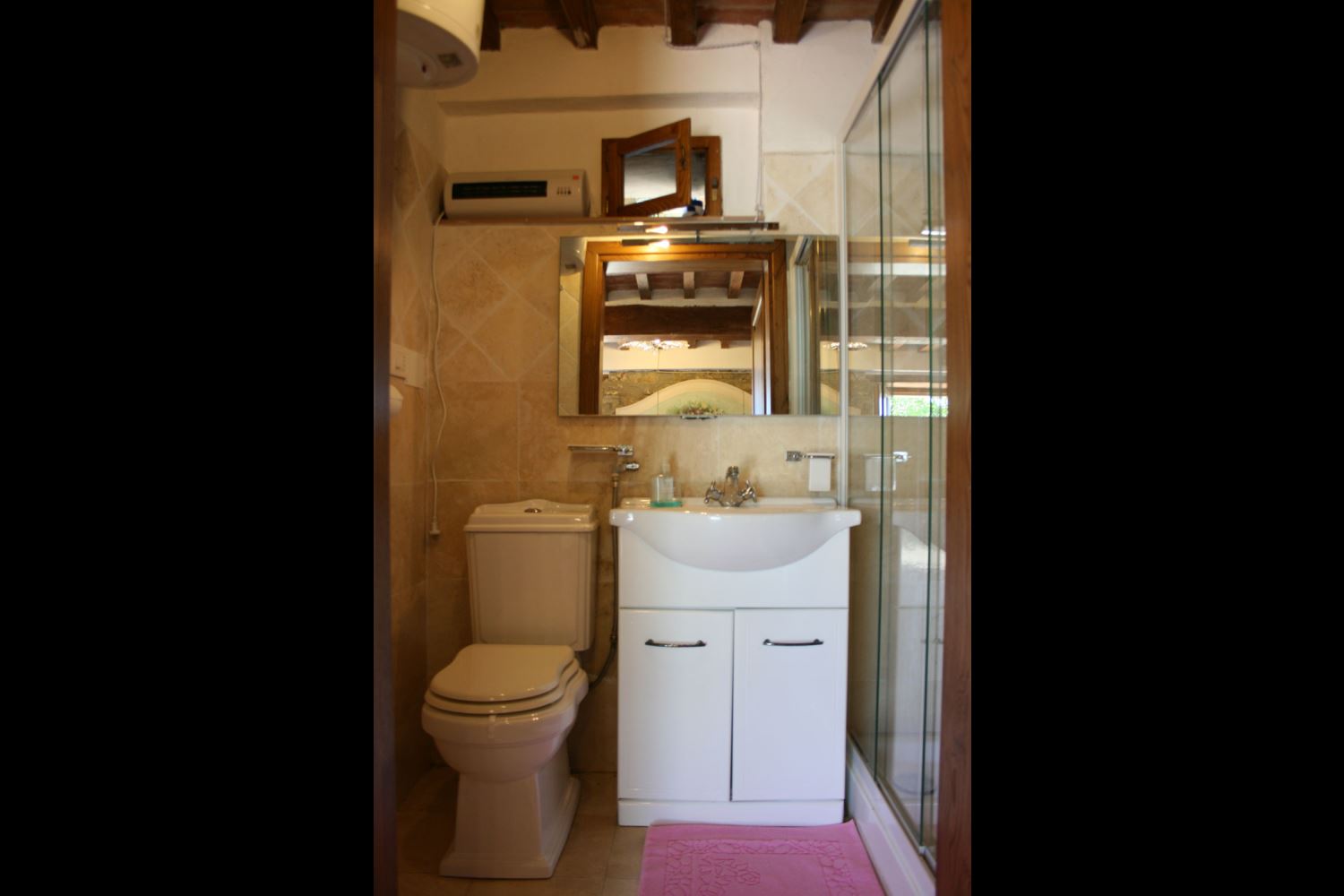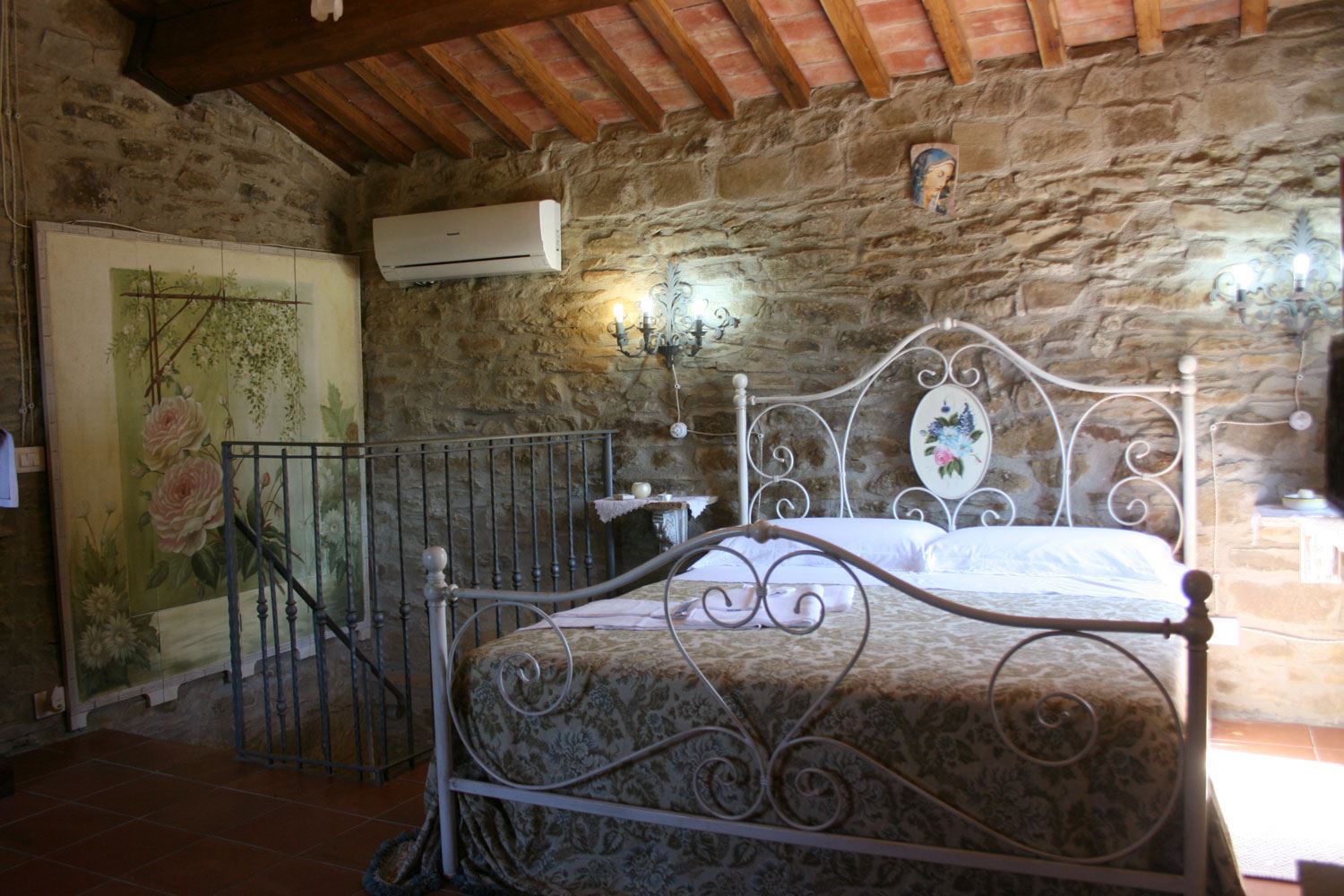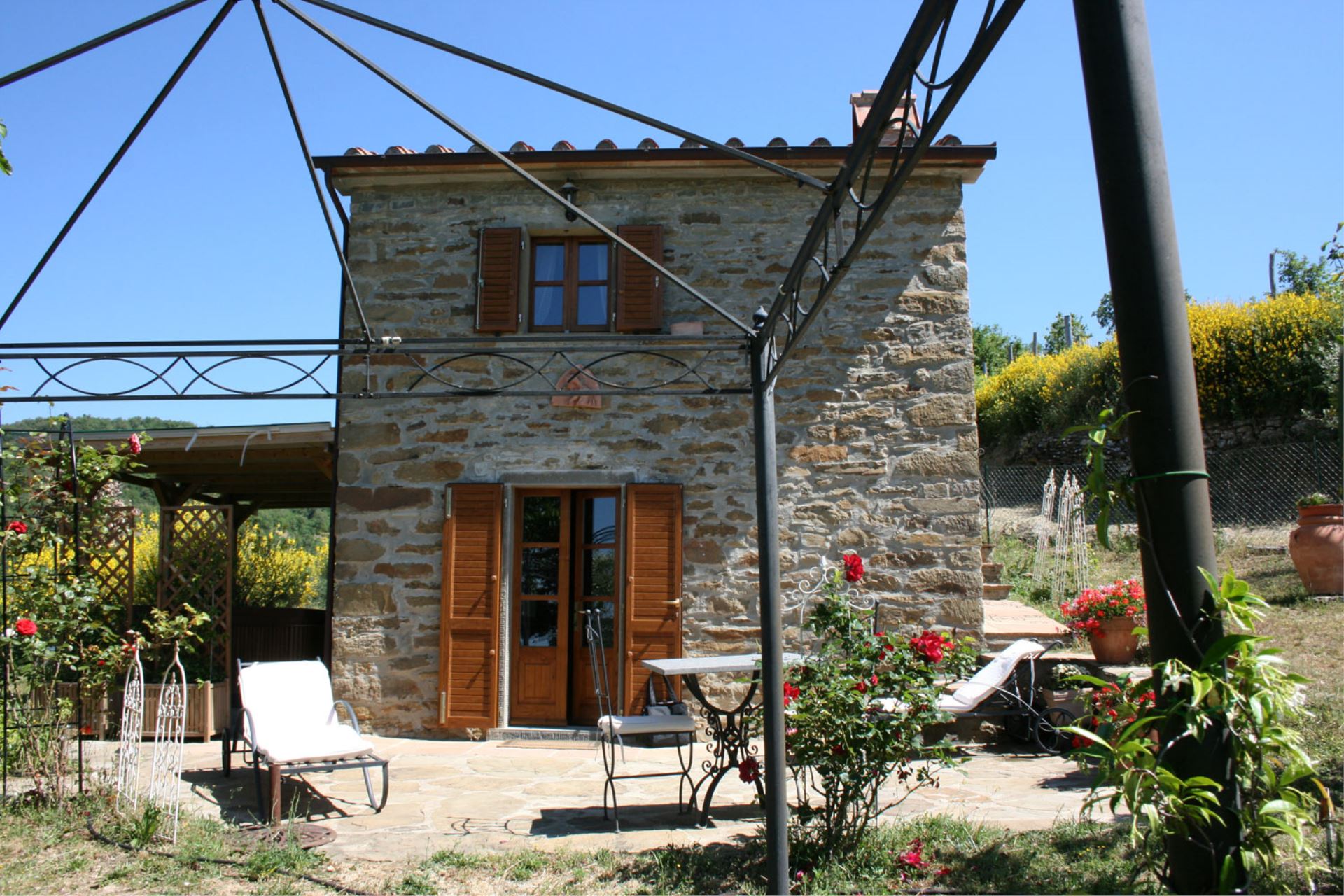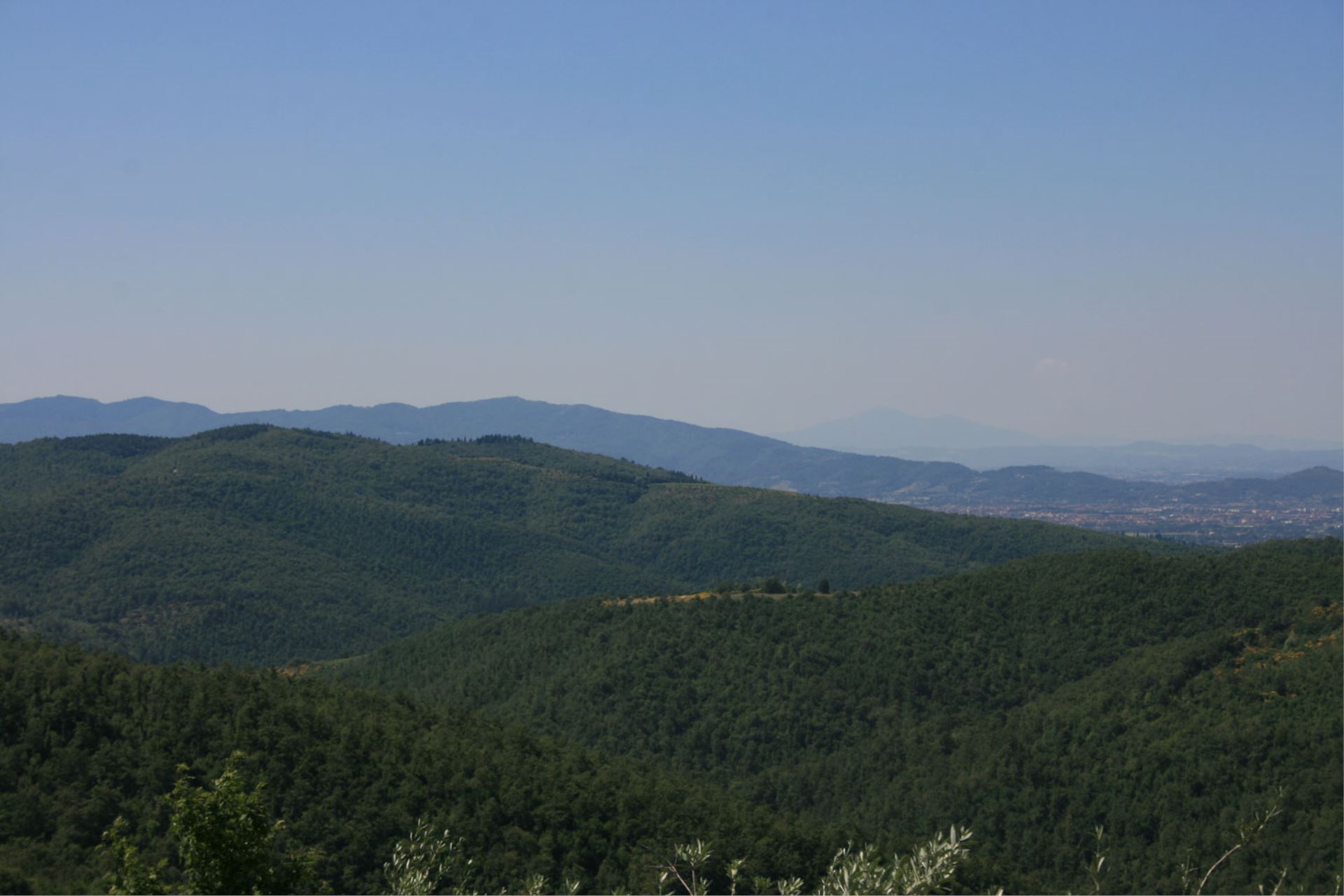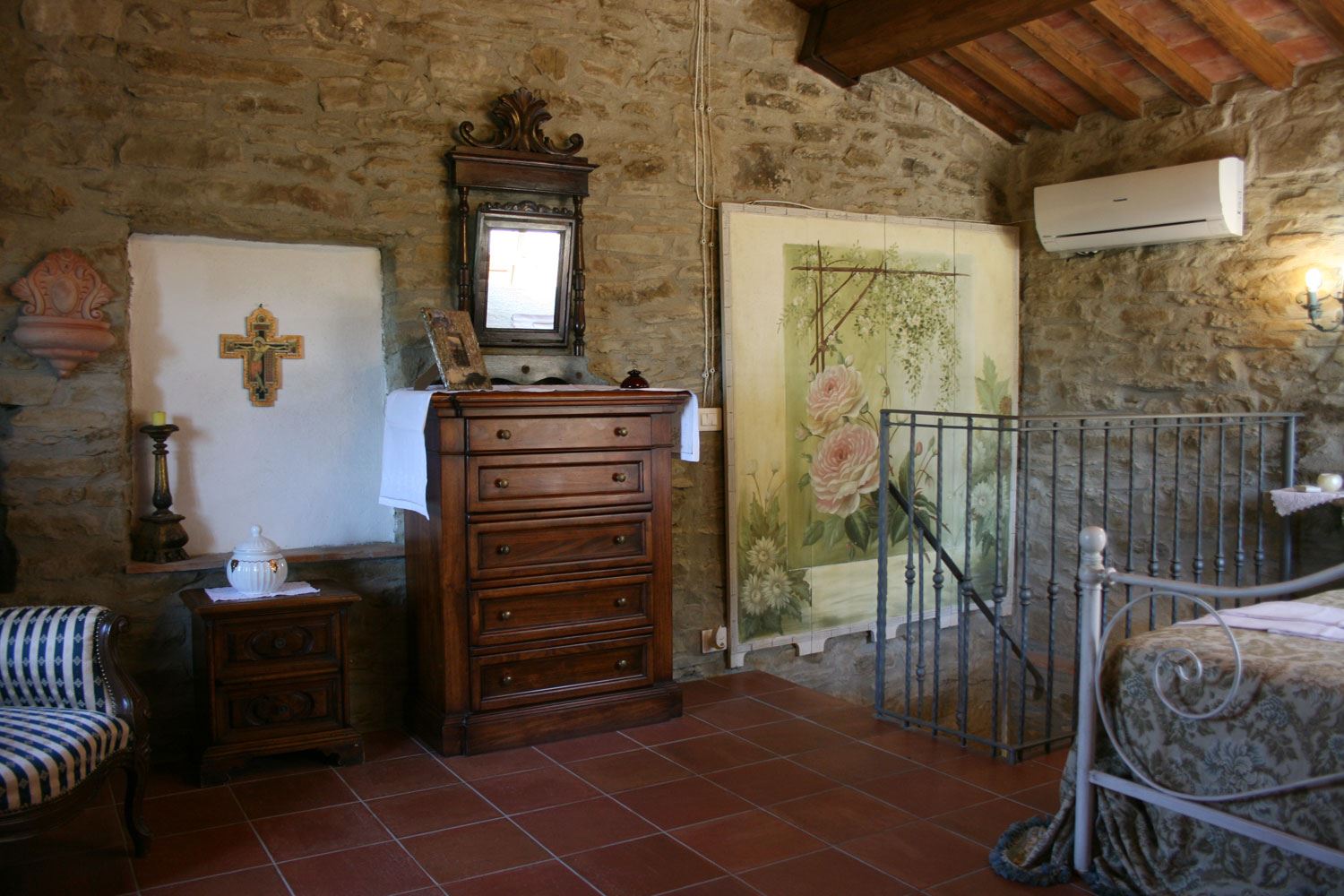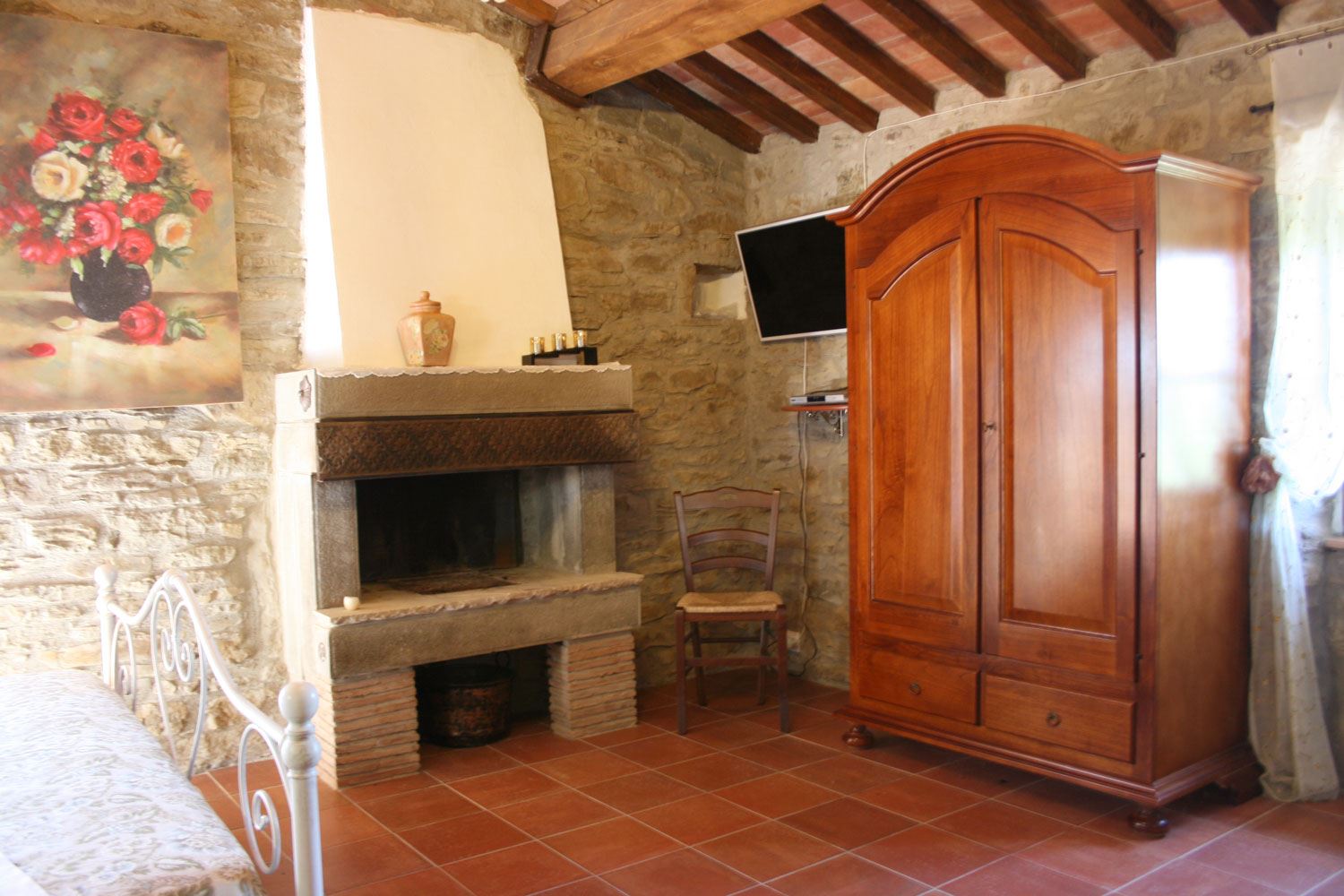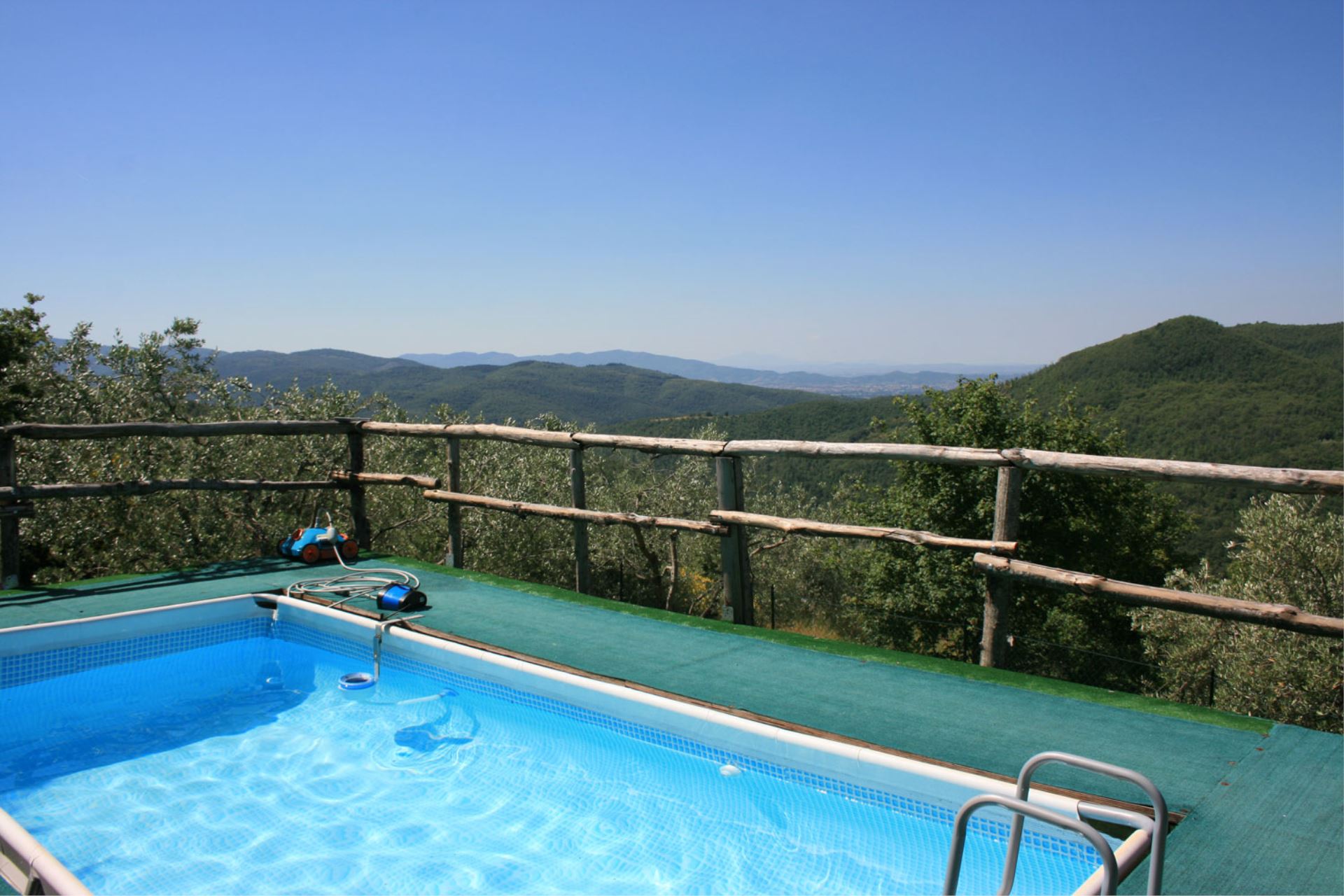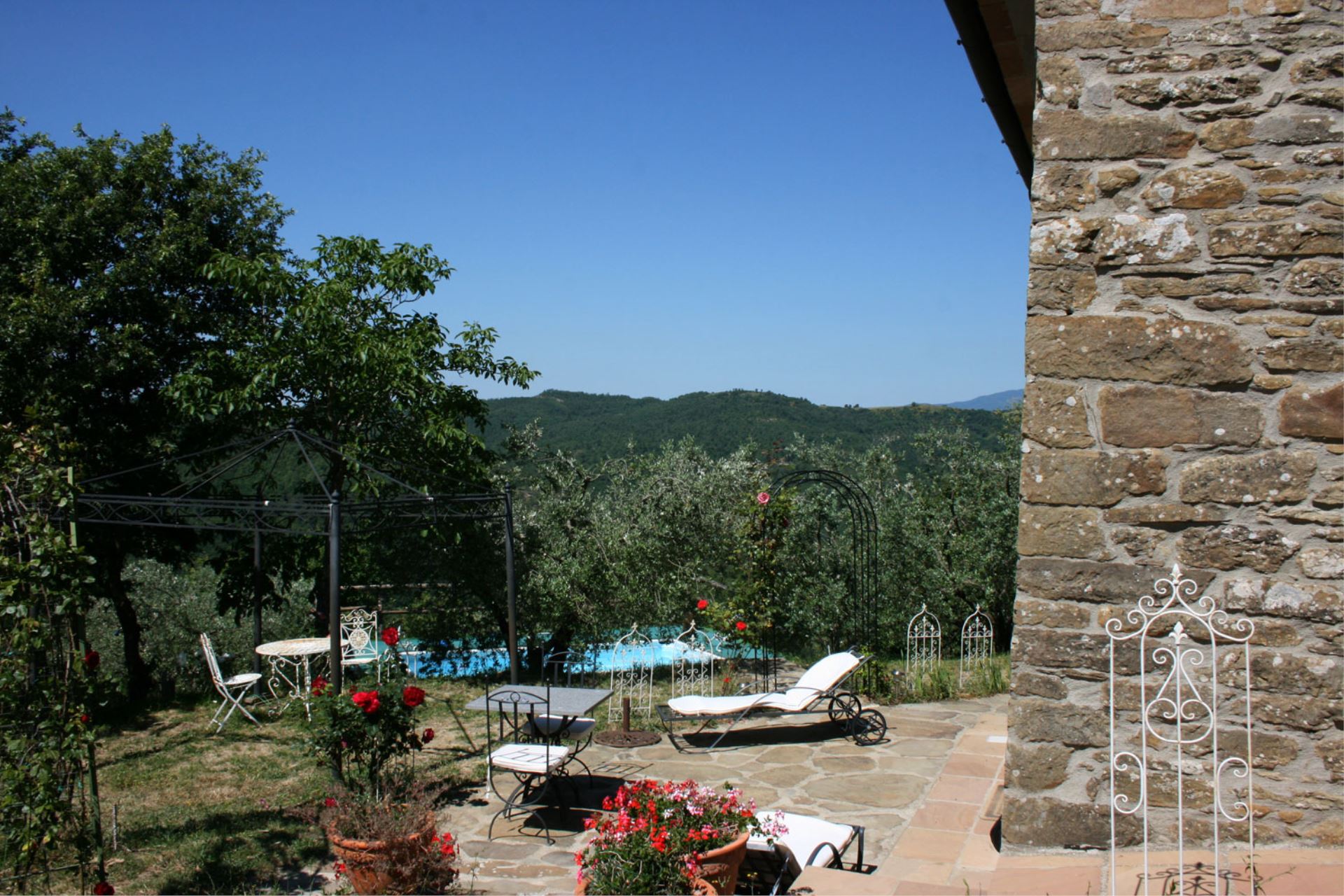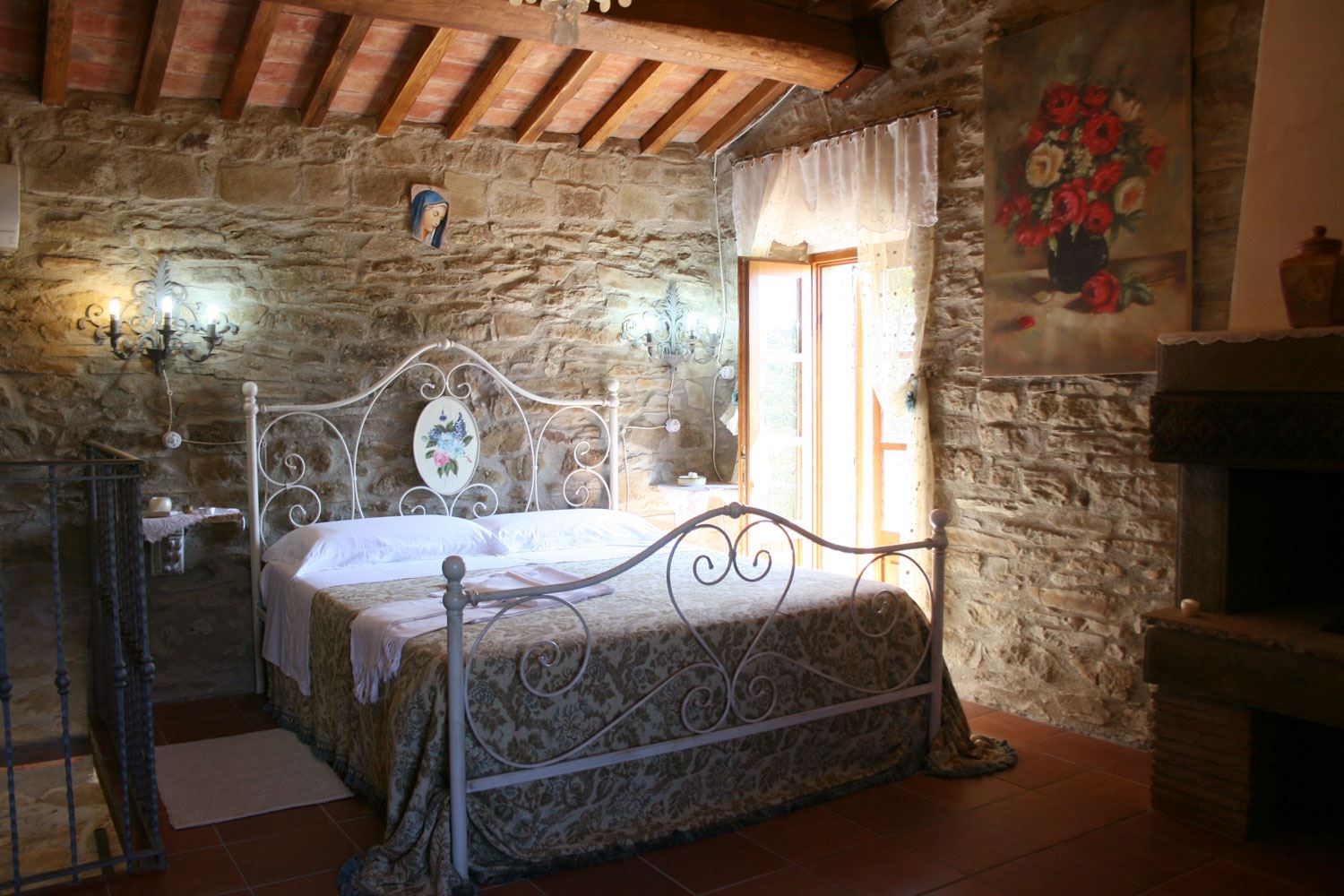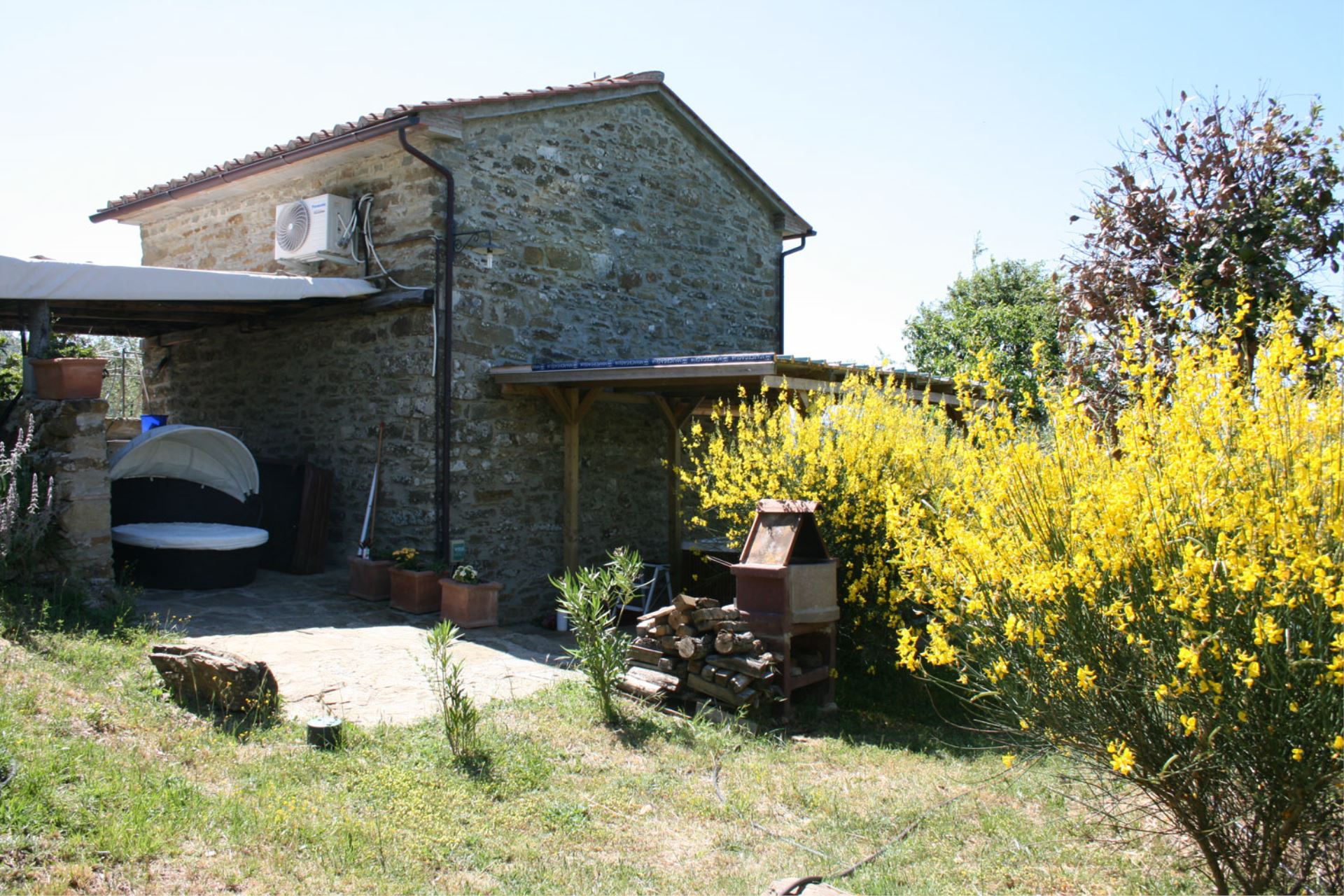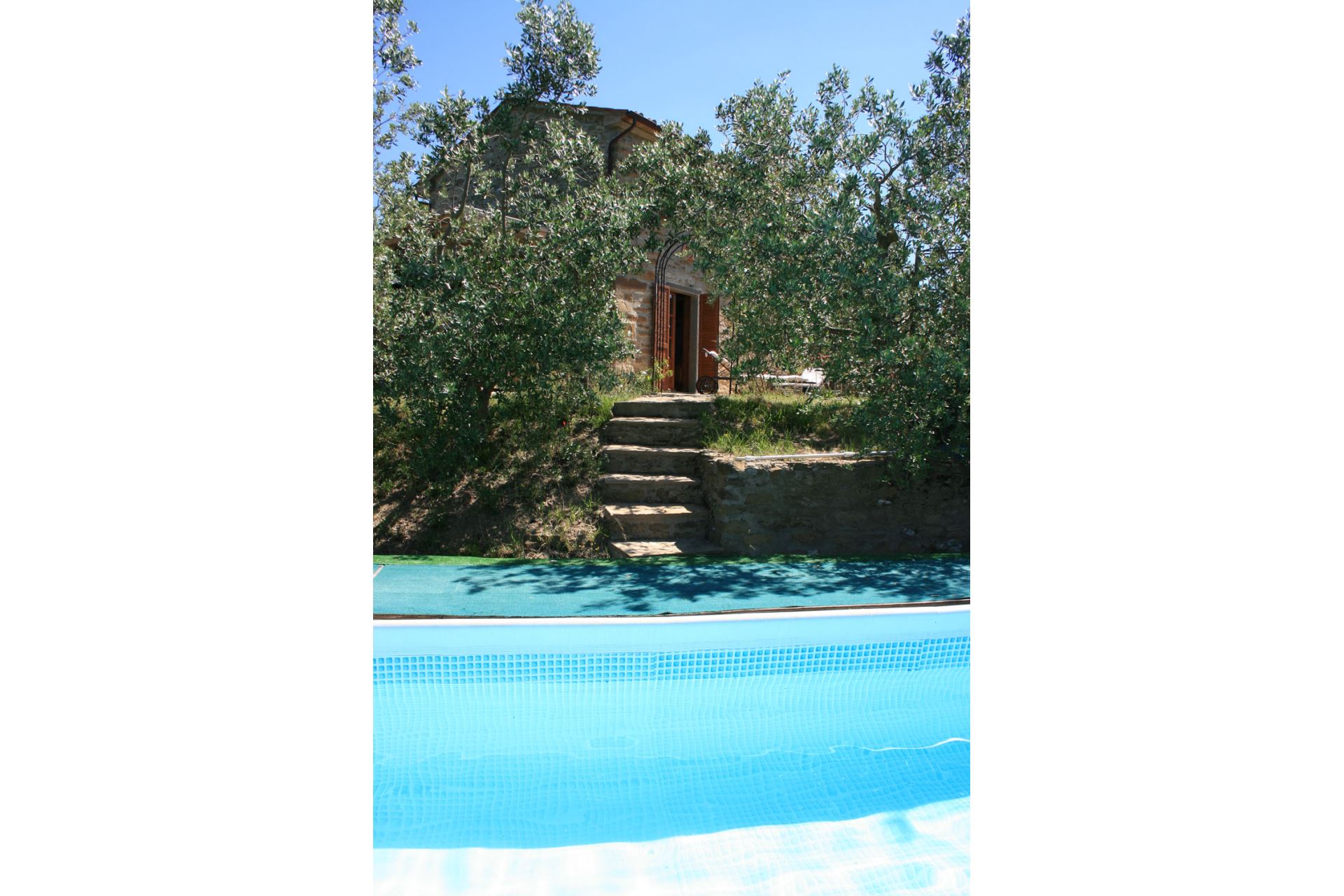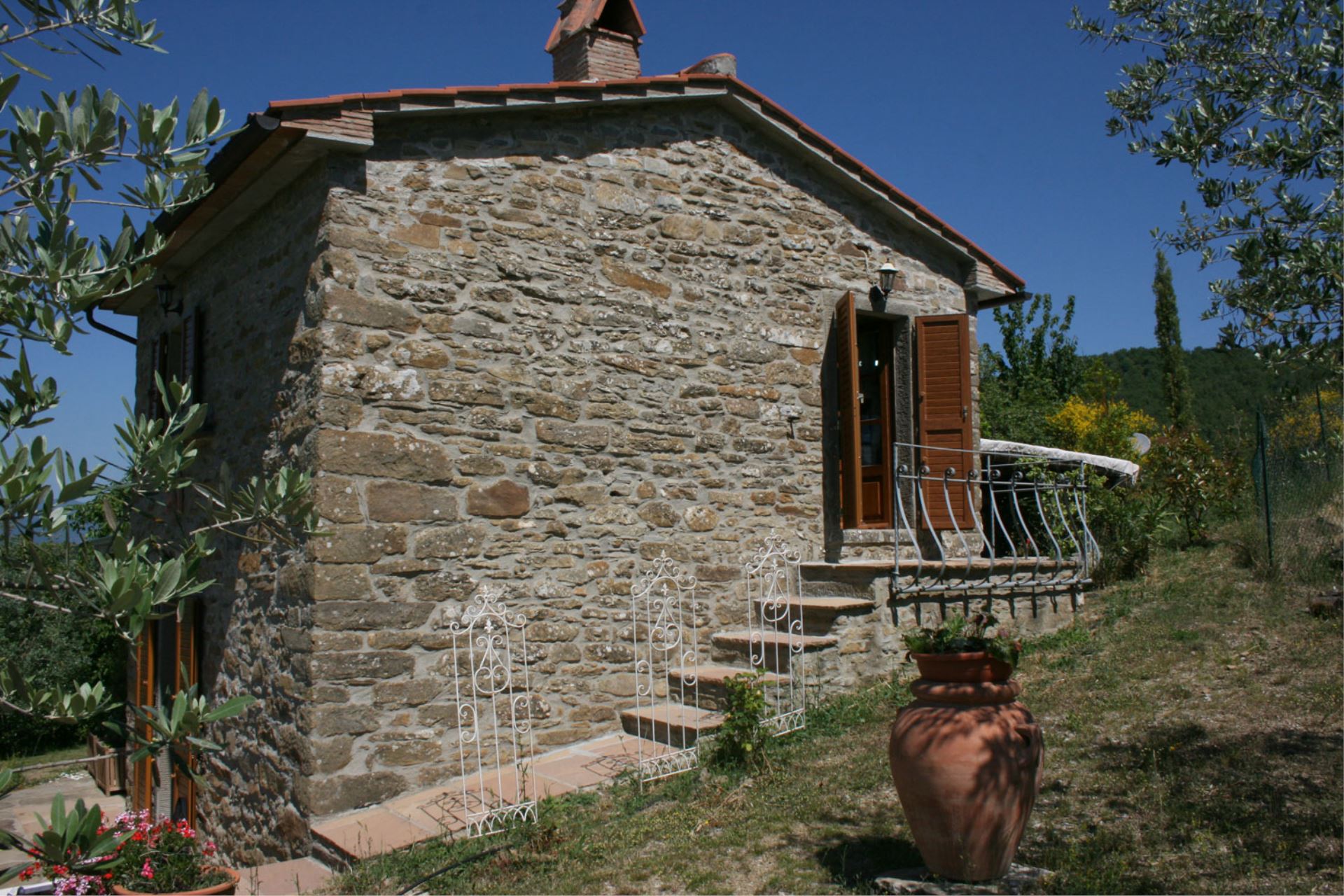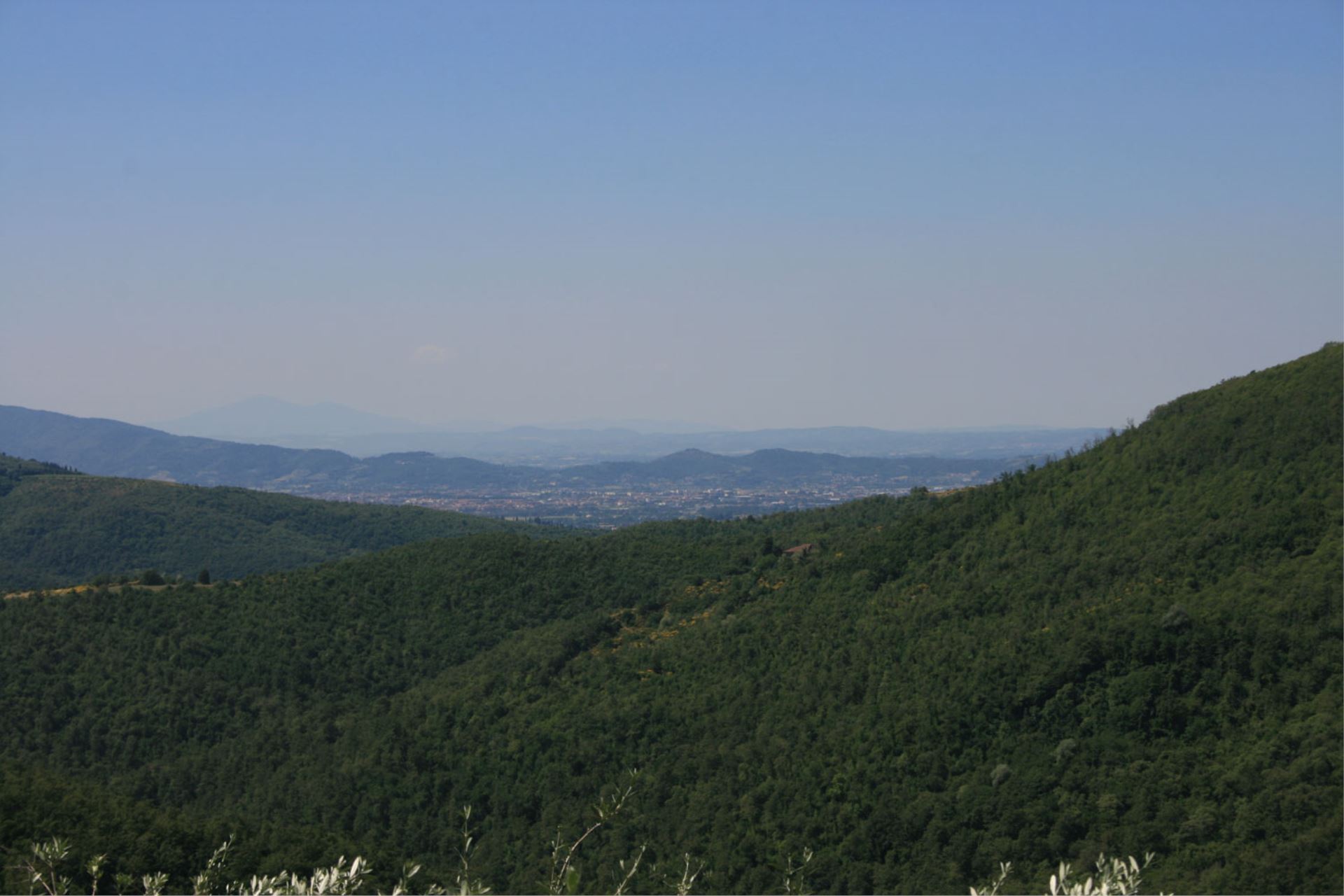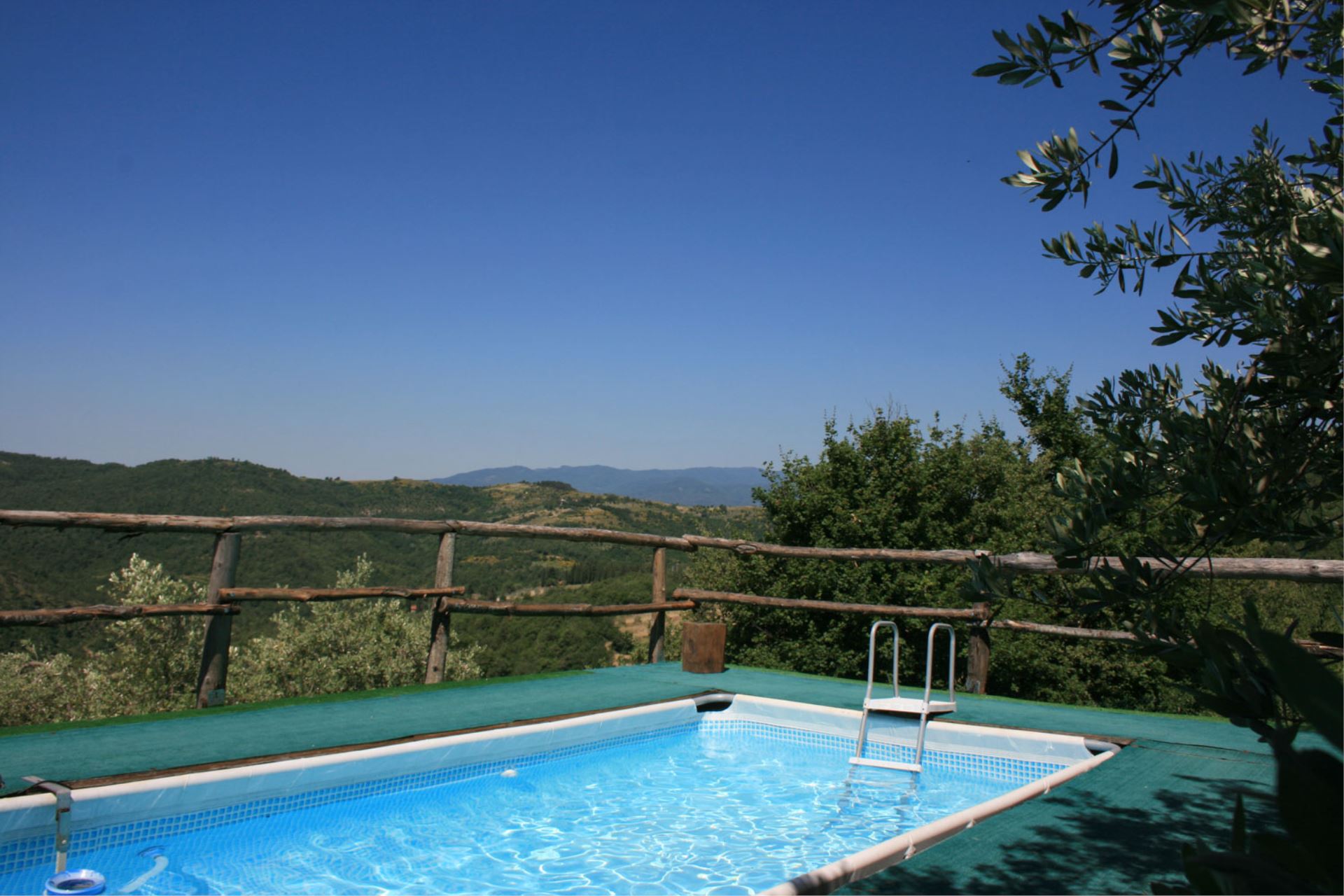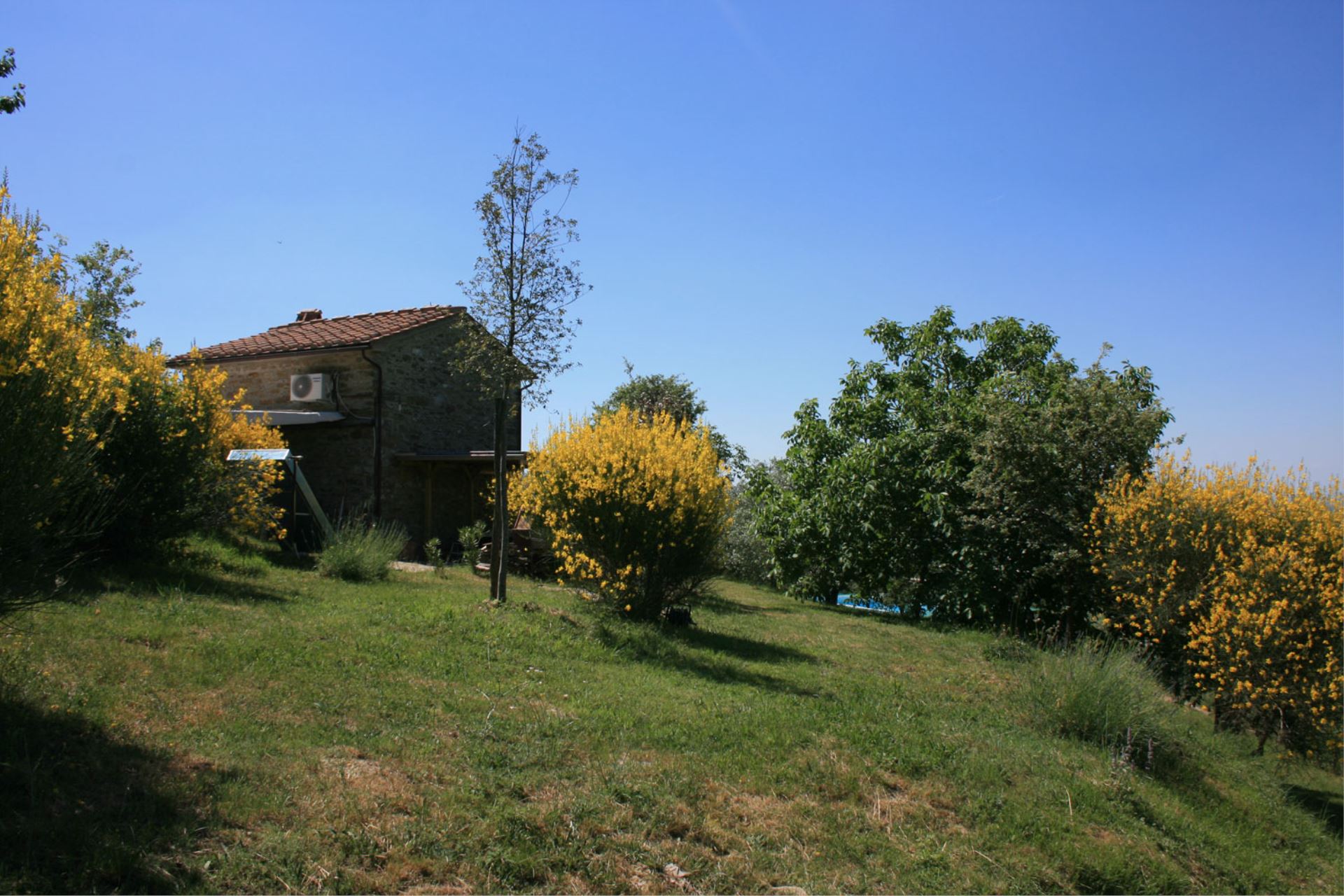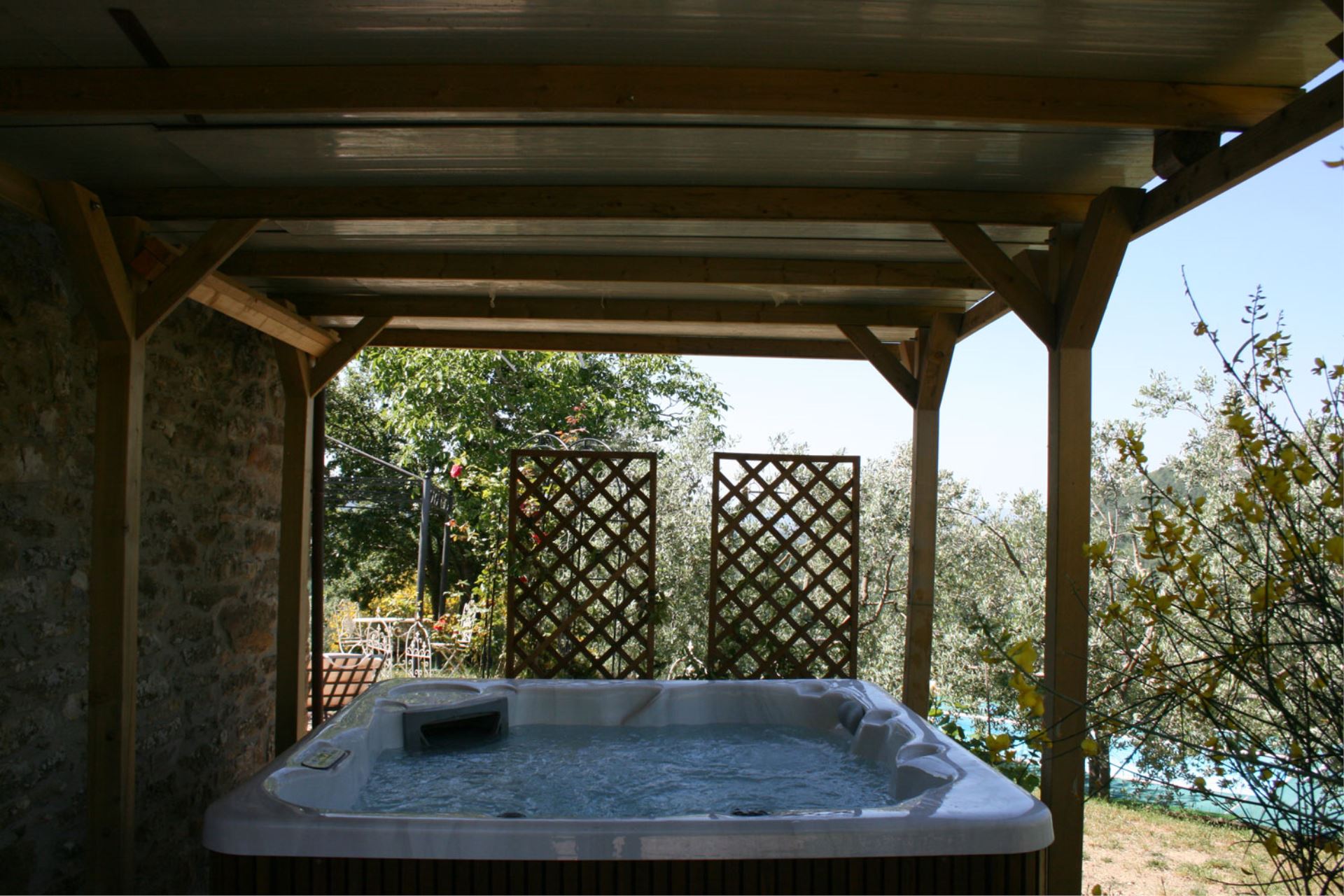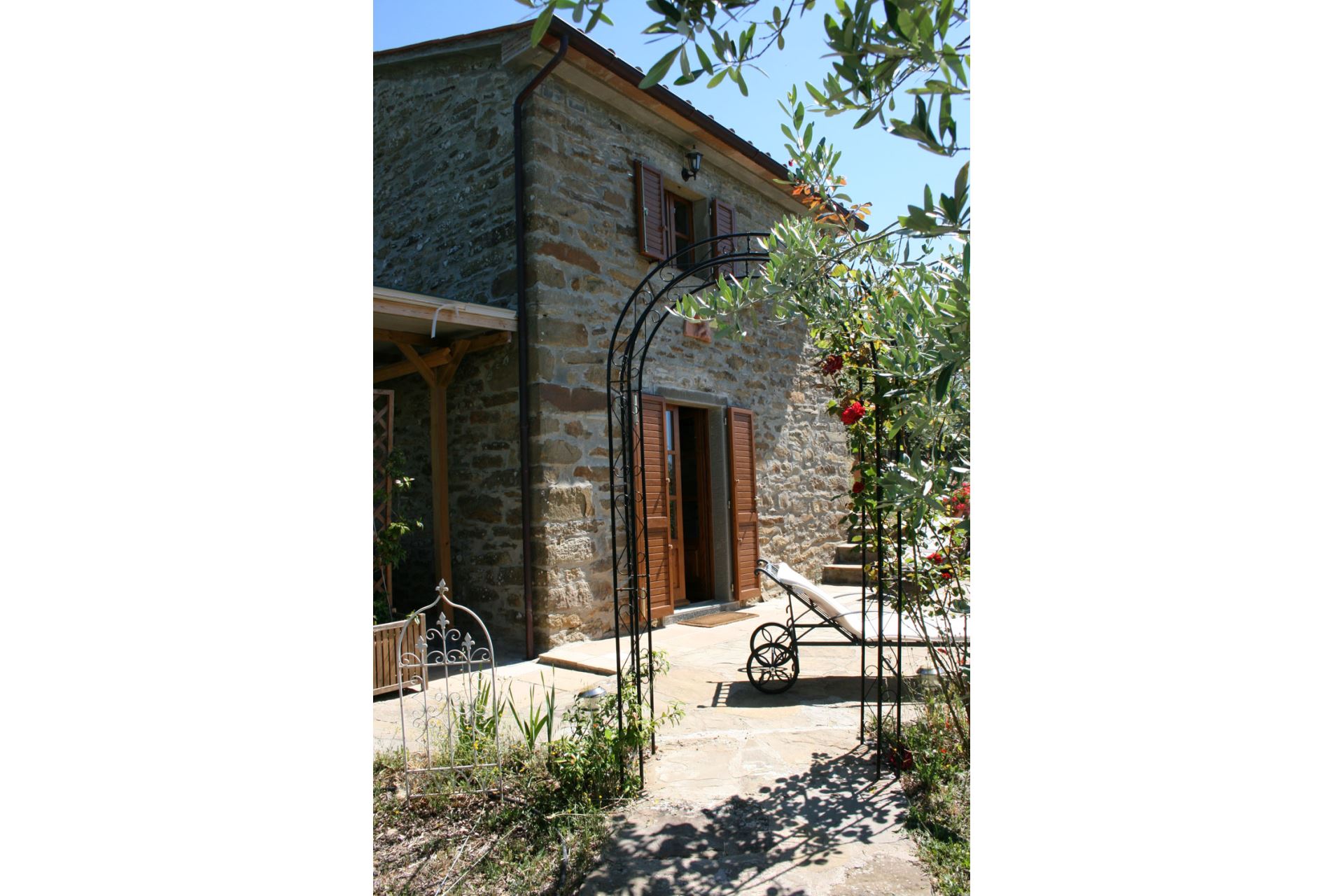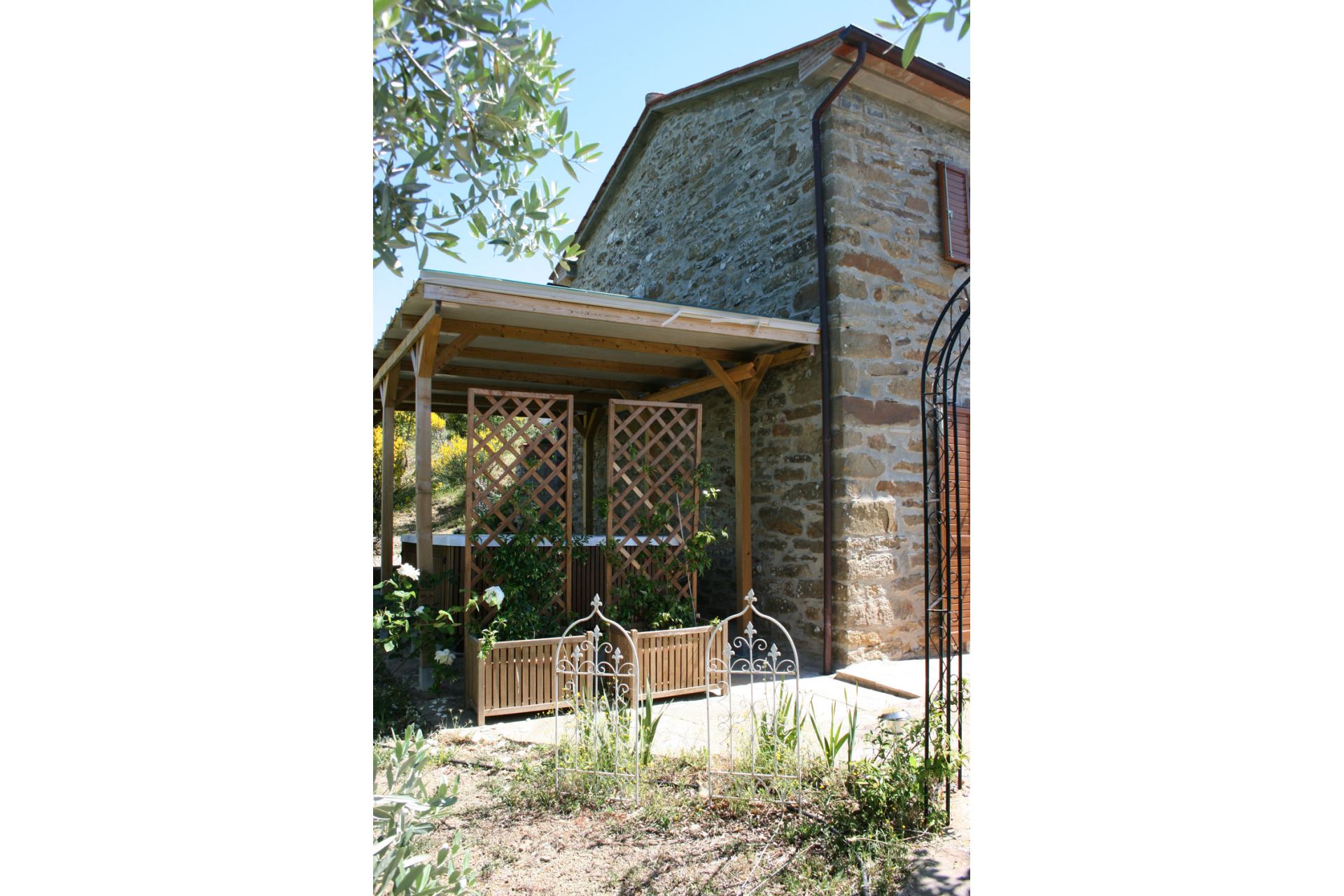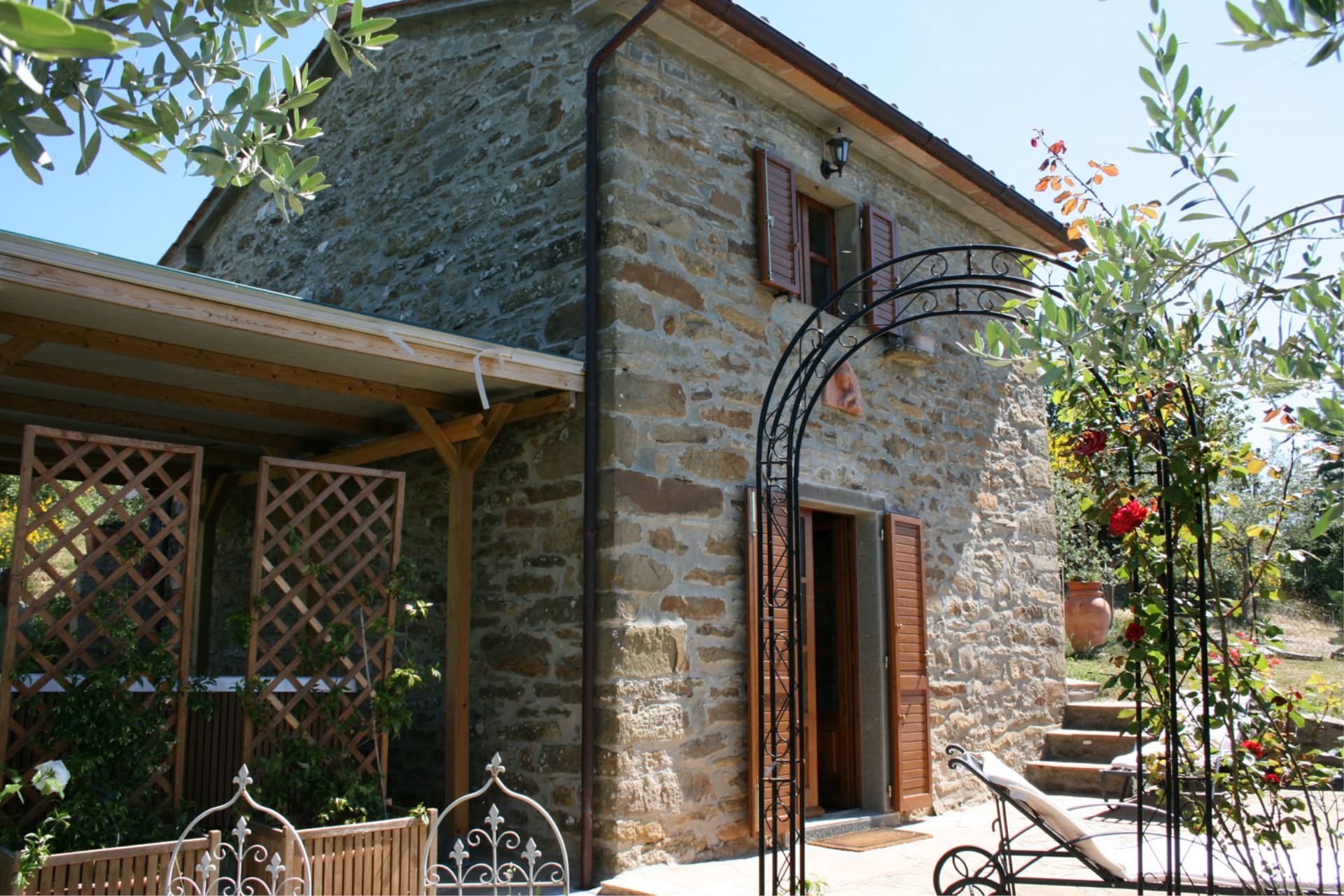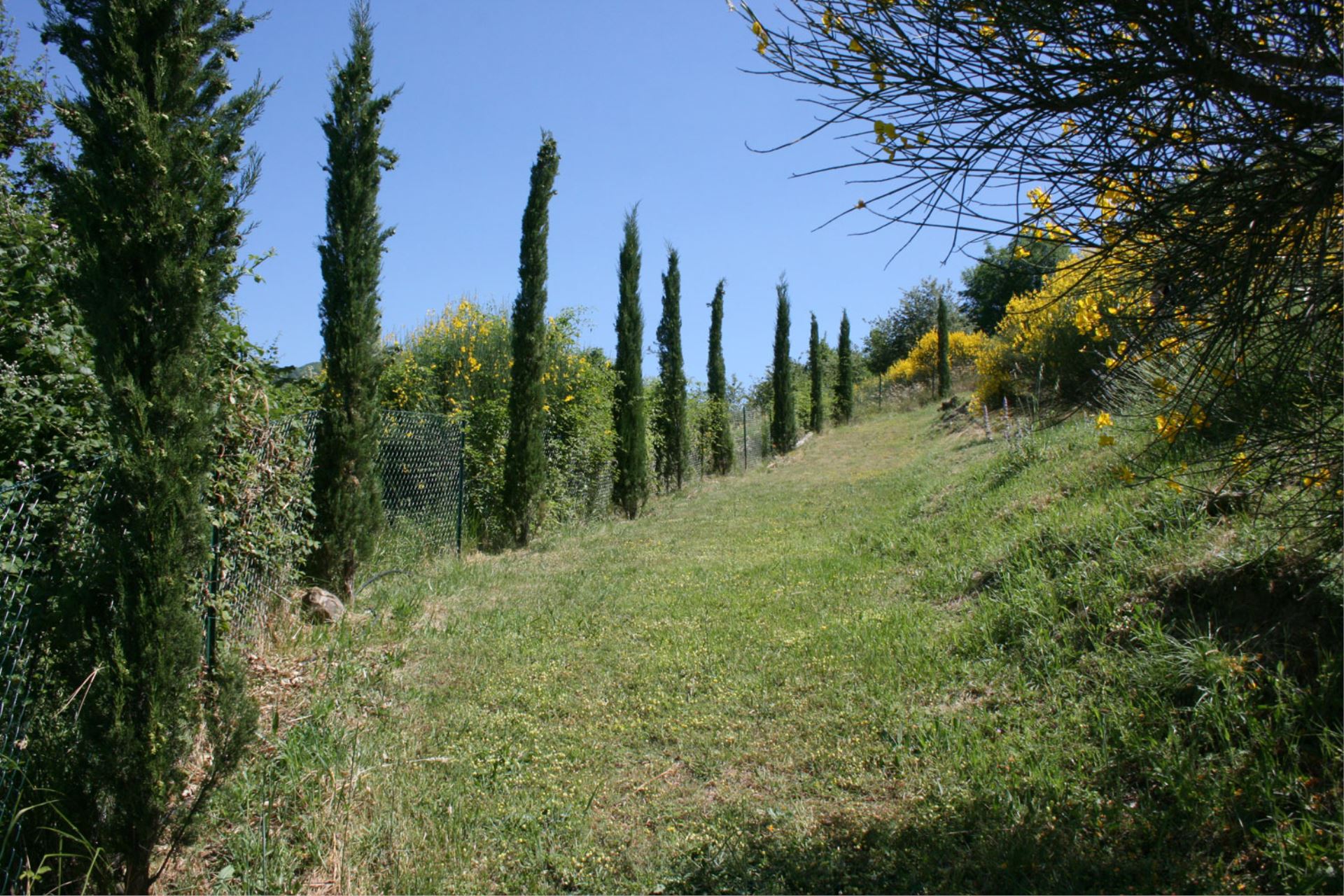 ---
For couples
Televisions
Dishwasher
Washing machine
Air Conditioning
Private pool
Barbeque
Pets Allowed
Parking area
Toaster
Oven
Fenced
Airport of Firenze at

95 km
Highway A1 Arezzo at

20 km
Hospital of Arezzo at

18 km
Villa selected and checked for you by Alice and Michela of Eurocasa Holiday, if you would like any further information please write to info@eurocasa.com
Old stone house for two persons. Romantic, panoramic, quiet. Wi-Fi access, outdoor jacuzzi and private pool and garden. Perfect for honeymooners or couples holidays.
---
Description
You will find La Casina del Bosco in an extremely panoramic position, nestled among silver olive trees in the beautiful, green Alpe di Catenaia. The little house is located not far from the mountain pass that joins the two valleys of Casentino and Valtiberina and will allow you easy day trips in both valleys, in search of monasteries and castles and small, ancient villages carved in stone and unknown to most people. The splendid view that you will see every morning from your windows overlooks the surrounding luxuriant woods, thickets of ancient chestnut and oak trees, where wildlife still reigns supreme. All this makes the place extremely peaceful and almost enchanted.
The house is reached by a small unpaved road (approx. 2 km), which we do not recommend taking with sports cars. About 8 km away is Subbiano, an industrious village with supermarkets, restaurants and shops of all kinds, whose origins can be traced back to Roman times. In the small village of Falciano, just 3 km away, there is a typical Tuscan restaurant where you can enjoy pasta, meat and traditional dishes that we are sure you will not easily forget.
18 km away is the ancient city of Arezzo, to which we recommend you dedicate at least one day, strolling through its paved alleys and beautiful squares.
The little house that you will rent is the result of a recent restoration, built with ancient local stone but above all a depository of very distant origins, it was in fact once used by shepherds who stopped there during the transhumance.
For your days of complete relaxation, there is a panoramic swimming pool surrounded by olive trees ( size m. 6 x 2.70, depth m. 1.30 - open from 01st May to 30th September), a hydro-massage tub (5 seats, size m. 2.20 x 2.20 - available with extra charge), a pergola furnished with table and chairs to enjoy your meals in the open air, a barbecue and a fully equipped garden. The outdoor area (approx. 1200 sqm) is fully fenced and your small four-legged friends are very welcome. You will find the house decorated with antique furniture that perfectly matches its features, giving it a cosy and warm atmosphere.
At the Casina del Bosco you will experience your ideal holiday with your partner, in absolute relaxation, in a romantic and magical place.
Interior description
GROUND FLOOR: entrance on a dining room with kitchen corner and bathroom with shower.
FIRST FLOOR: with access either from internal or external staircase, double bedroom with fireplace.
EQUIPMENT:
Freezer, oven, dishwasher, filter coffee maker, toaster, barbecue
Satellite TV, Wi-Fi Internet access
Air conditioning, washing machine
Price notes
Arrival: in the afternoon between 4 p.m. and 7 p.m. - Departure: in the morning between 8 a.m. and 10 a.m.

INCLUDED IN THE PRICE:
Private pool and Jacuzzi open from 01/05 to 30/09.
Only small size pets allowed.
Swimming towels.
Wi-Fi Internet access.
Bed linen and bathroom towels (Initial set).
One baby bed (for children up to 3 years) on request at time of booking.

NOT INCLUDED IN THE PRICE:
Breakage deposit Euro 200 (payable in cash on your arrival and held by the owner for the duration of your stay). During their stay, should travellers cause any damage to the property, they will be liable for the associated costs.
Electric car charging on demand on payment.
Obligatory final cleaning Euro 80.
Heating Euro 1 per kwh (if used)
Air conditioning Euro 1 per kwh (if used).
Heated Jacuzzi Euro 1 per kwh (on request).
---
Reviews
Johannes (AT) - luglio 2023
Absolut ruhige Lage. Die ganze Woche haben wir keine Menschen ( Wanderer, vorbeifahrende Autos ) gesehen. Die Aussicht ist eine hügelige toskanische Landschaft. Man sieht nur die Natur. Man hört nur die Natur. WIFI: wenn man nicht gerade Netflix schaut, ist es ausreichend. Handyempfang ist gut ( Sichtkontakt nach Arezzo ). Küche: guter E-Herd, Top-Kühl/Gefrierschrank ! Geschirrspüler vorhanden. Bad: Sehr gute Dusche. BBQ: zwei Griller vorhanden ( Steingriller bzw Smoker ). Pool: ausreichend. Grundstück: sehr Naturbelassen. Massive Sonnenliegen und Pavillon vorhanden. Zufahrt: die letzten 300m nichts für Sportwagen, aber mit normalen PKW (mind. 70 PS) machbar. Radfahren: ideal für sportliche Mountainbiker, sonst nur mit e-bike. Gesamtbild: einfach ideal zum entschleunigen. Beste Grüßen an den sehr hilfsbereiten Eigentümer Luciano !
(Germany) - giugno 2023
Welcome to a small paradise! Far from the city noise, far from the roads noise, far feom neighbors, you will spend a wonderful time in a charming small stony house in a big and beautiful garden containing trees and flowers, swiming pool and spa, birds and cicadas. The owner is very nice. The very old tiny house (2 people max) is well arranged. We had 2 weeks of very relaxing and restful time, very efficient to evacuate the work stress. Many pathes around for hiking and Mountainbiking. People of the region are very welcoming. I would have liked stay much more longer... 30min to Arezzo, 1H30 to Siena and Firenze. The only drawback is a chaotic path of 750m to reach the house. Of course it eliminates any car traffic, but at the same time without a 4x4 car, it limits the number of drives to limit the car stress. In summary, I anyway strongly recommand this house for people who want to mainly relax. Small but well refreshing swimmingpool, very relaxing SPA, grill, beautiful landscape, warm temperature and blue sky... unespected dream.
Markus (DE) - maggio 2023
Wirklich ruhige Behausung in der Natur, um abzuschalten. Selbst die Bienen waren uns freundlich gesinnt. Da wir mit den Etruskern noch nicht durch sind, werden wir wieder kommen. Viele Gruesse aus Monaco di Bavaria
Amalia (Italia) - agosto 2022
Ritrovare e ritrovarsi
Il silenzio e la natura che circonda la casina. L'isolamento quasi completo ti permette di ritrovare te stessa, ed il tuo partner, lontano dallo stress della vita quotidiana. Esperienza che consiglio agli amanti di questo genere di vacanza
F. (Germany) - maggio 2022
Fantastischer beheizter Whirlpool ! Ist für Naturliebhaber, welche selber kochen lieben. Einkaufsmöglichkeiten sind 30 Autominuten entfernt in Subbiano.
Harald (Germany) - giugno 2021
Wer Ruhe sucht, ist hier absolut richtig. Natur pur, wunderschöne Sonnenuntergänge, Blick auf das Arezzo in der Nacht, eingezäunter Garten mit tollen Rosen, Pool mit Aussicht und Whirlpool... In der Nacht ist es hier absolut dunkel und man hört nur die Geräusche der Tiere aus dem Wald. Die kleine Küche ist gut ausgestattet. Warmes Wasser hat für uns immer gereicht.Für ruhige Paare ist es Ideal. Für Partygänger nicht, da die letzten 1,5 Km nur sehr langsam und vorsichtig gefahren werden müssen. Wir und unsere Hündin haben uns sehr wohl gefühlt und werden bestimmt wieder hinfahren. Der Besitzer ist auch sehr nett und bemüht.
Engl
If you are looking for peace and quiet, this is the place for you. Pure nature, beautiful sunsets, view of the Arezzo at night, enclosed garden with great roses, pool with a view and whirlpool ... At night it is absolutely dark here and you can only hear the sounds of the animals from the forest. The small kitchen is well equipped. Warm water was always enough for us and is ideal for quiet couples. Not for party-goers, as the last 1.5 km only have to be driven very slowly and carefully. We and our dog felt very comfortable and will definitely go there again. The owner is also very nice and hard-working.
E. Anna (Italia) - agosto 2019
Quando vivere la natura diventa possibile
Siamo stati bene anche il nostro cane libero e felice tutto come descritto anche il proprietario molto gentile.
Michael (USA) - maggio 2019
La Casina Del Bosco was wonderful. Rustic, remote and with a view of the most spectacular Tuscany sunsets. A little tricky to get to on a 20 minute dirt road, but worth the effort. Beautiful little house equipped with everything you might need inside and out. Great location, close to Subbiano and Arezzo. The owner Lucciano was a sweetheart. We definitely highly recommend it and would love to go back again. A lovely experience!
Jürgen (DE) - settembre 2018 Great location of the Villa and great view. Nice owner and a lot of other beautiful things.
Christian (Deutschland) - maggio 2018 Für Ruhesuchende eine hervorragende Unterkunft. Keinerlei Lärm, nur die Geräusche der umgebenden Natur. Wer Abends mal schnell noch was trinken gehen möchte, ist hier mit Sicherheit falsch. Für uns war es Erholung pur, die Tretmühle des Alltags mal hinter sich zu lassen.
Andreas (Deutschland) - ottobre 2016 Das Ferienhaus liegt mitten in der Natur. Es hat nur zwei Zimmer, aber urgemütlich. Wer unbeschwerte Zweisamkeit sucht, ist hier genau richtig. Wir hatten eine wunderschöne Woche in " casina del Bosco" Das Wetter war toll, so dass wir eine unbeschwerte Zweisamkeit genießen konnten. Das Poolwasser war um diese Jahreszeit schon eine echte Herausforferung, aber es gab ja noch den tollen Jacuzzi. Die Aussicht ist der Hammer. Der Garten könnte besser ausgeleuchtet sein, aber sonst war alles super.
Heinrich (Österreich) - settembre 2016 Liebevoll restauriertes Häuschen, sehr moderne Küchen-Essraum-Einrichtung, bei schönem Wetter sehr angenehme Sitz- und Liegemöglichkeiten, Rosen, Ginsterbüsche, Nussbäumchen im umzäunten grünen Garten. Leider kein Wetter für Pools, \"sehr empfehlenswert für Paare mit Hund\".
m. Christian (Belgium) - luglio 2016 A little paradise - Thx again to Luciano & Francesco, so kind people..
Ruesch Norbert (Deutschland) - aprile 2014
WUNDERBAR
Das Häuschen ist toll eingerichtet und bietet für 2 Personen allen erforderlichen Komfort. Es liegt völlig abgelegen und ruhig zwischen Weinbergen und Oliven- und Steineichenbäumen. Die Zufahrt erfolgt auf den letzten Kilometern über einen unbefestigten Weg, welcher bei entsprechender Fahrweise aber gut zu bewältigen ist. Hervorragende Einkaufsmöglichkeiten gibt es ca. 20 km entfernt in Subbiano. Wir (53/59) werden wiederkommen.
---
Other structures
that may interest you
Other structures destination Arezzo And Casentino
LA BOUTIQUE DEL CARDINALE


Bibbiena
VILLA D'EPOCA CARNIANI - TERRAZZA CON VISTA


Arezzo