Casa Caldesi
Arezzo, Toscana
a partire da/al giorno €85
---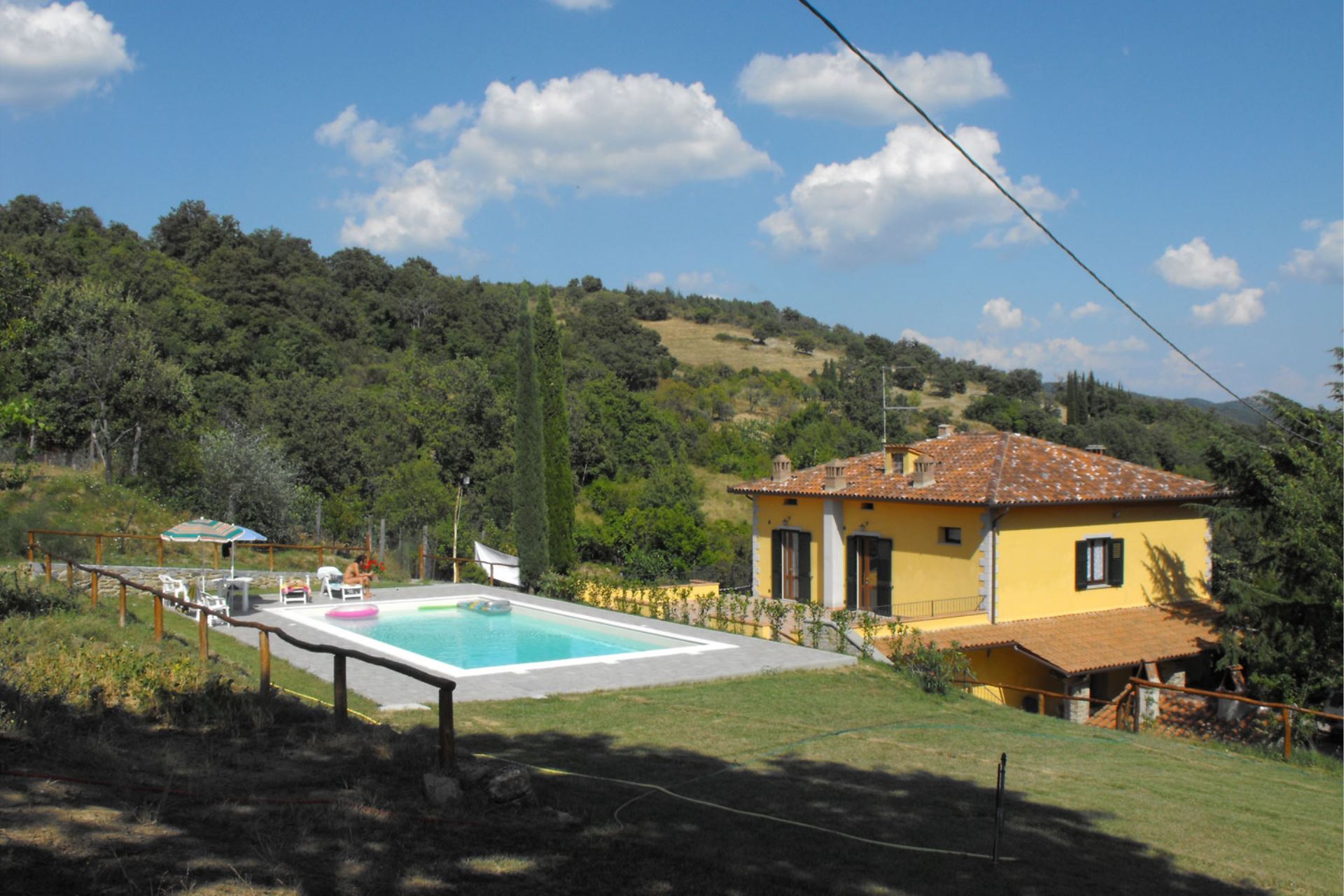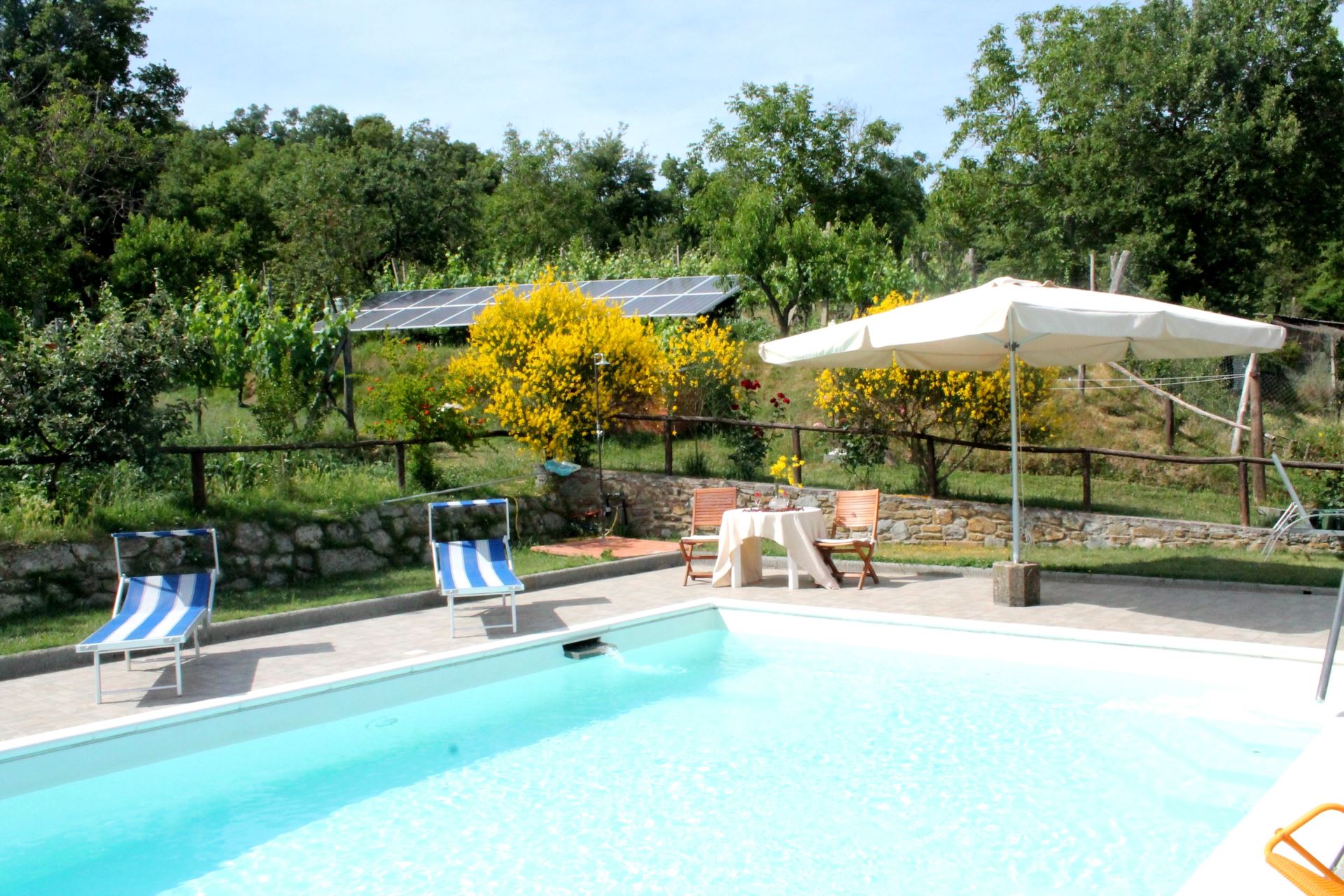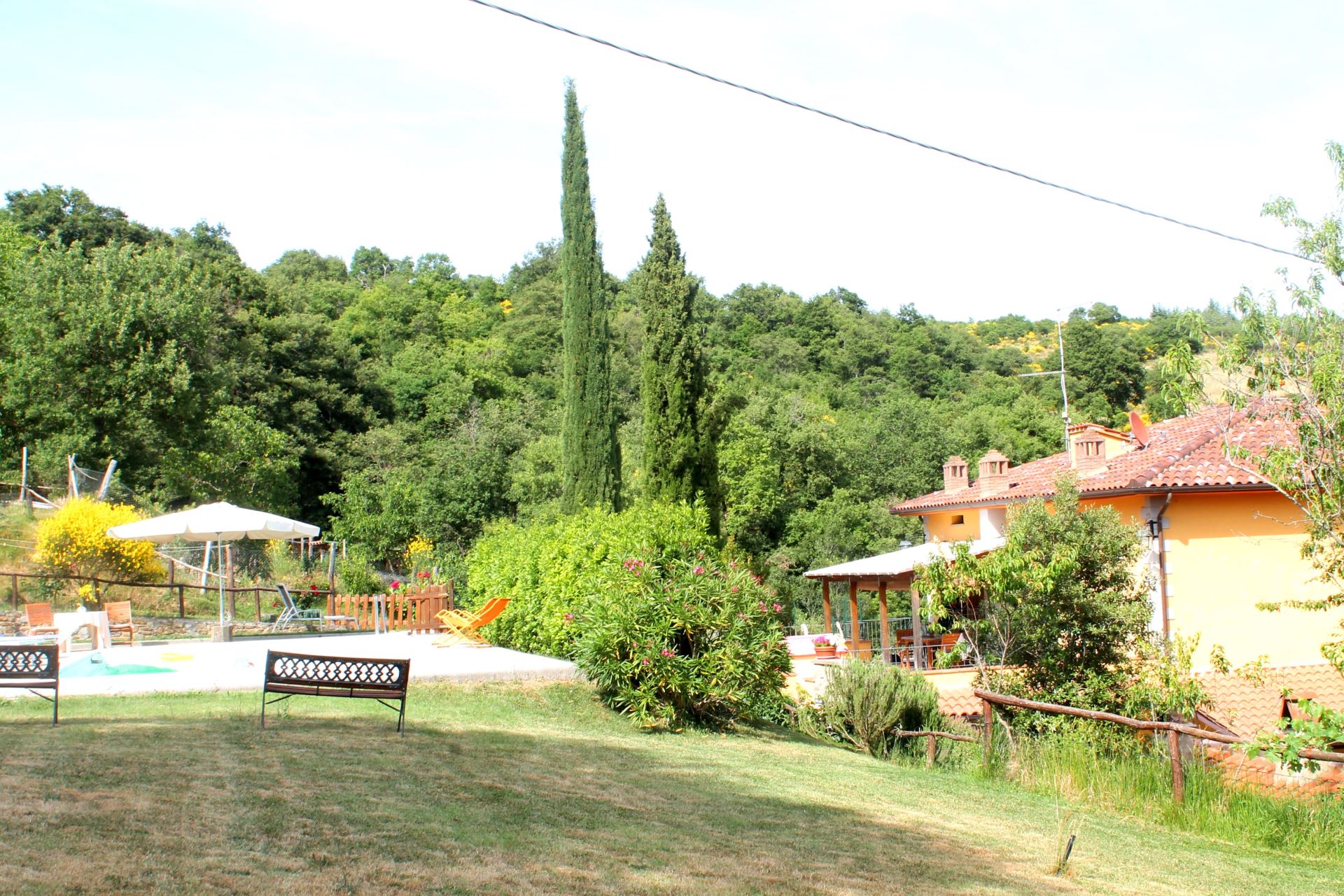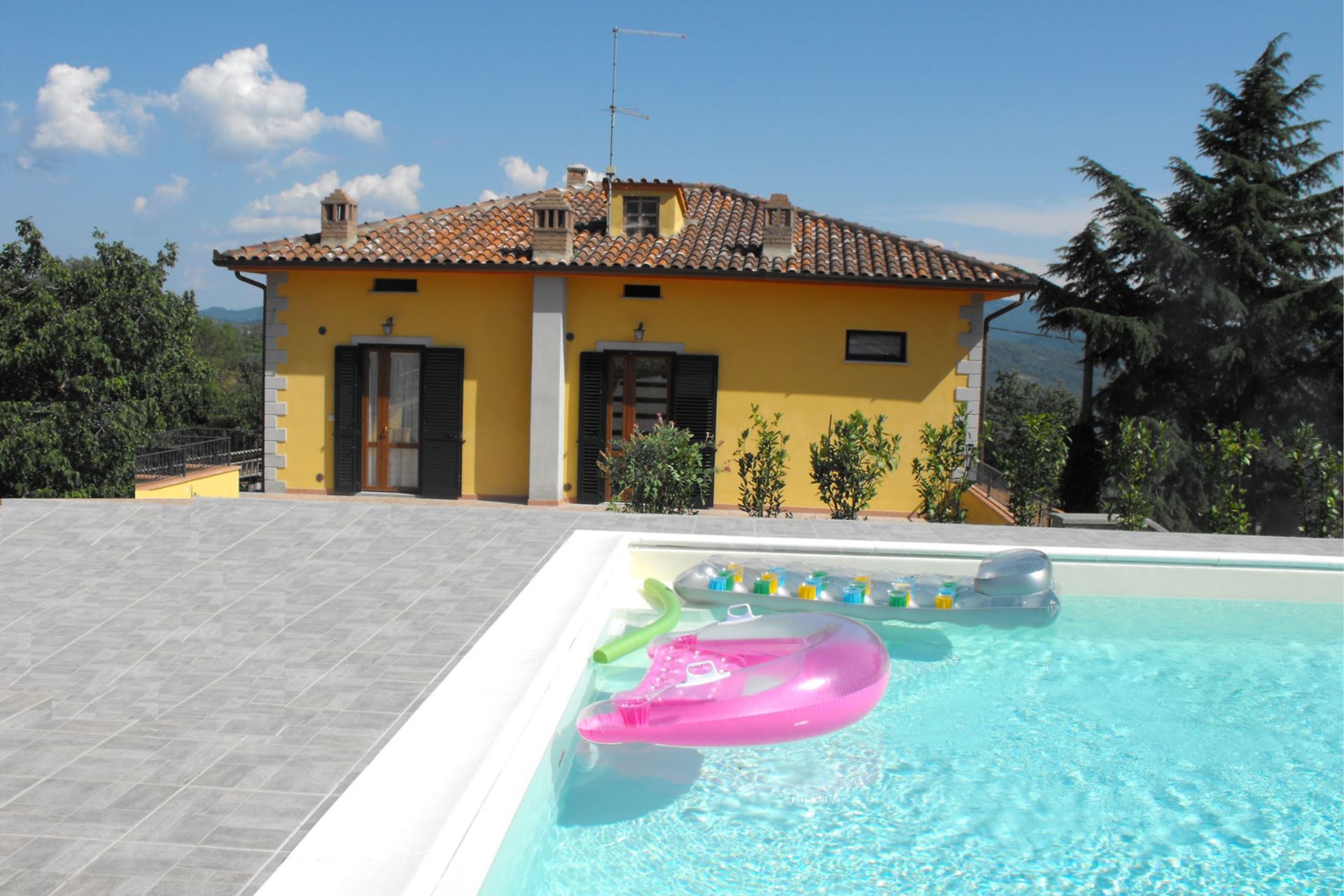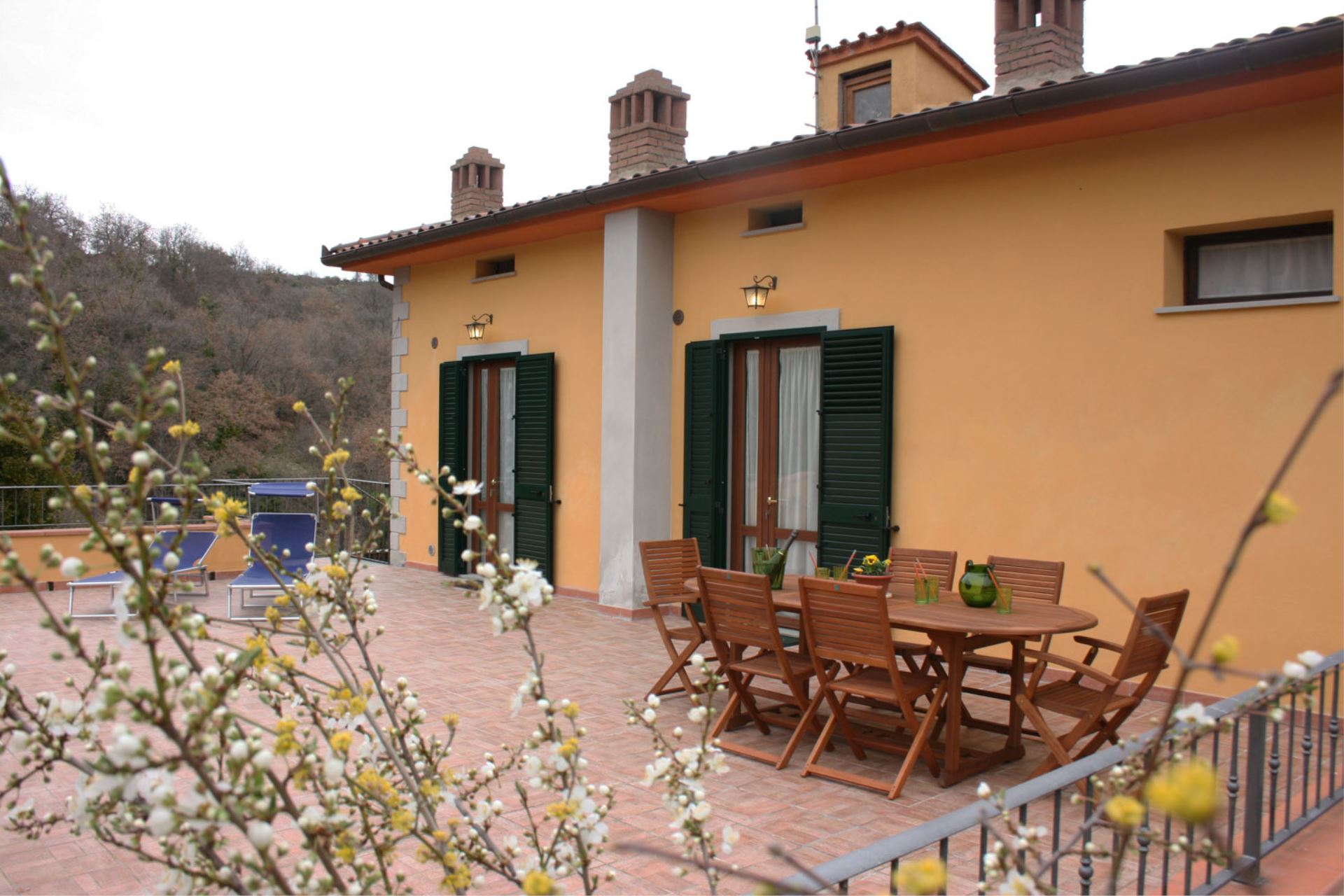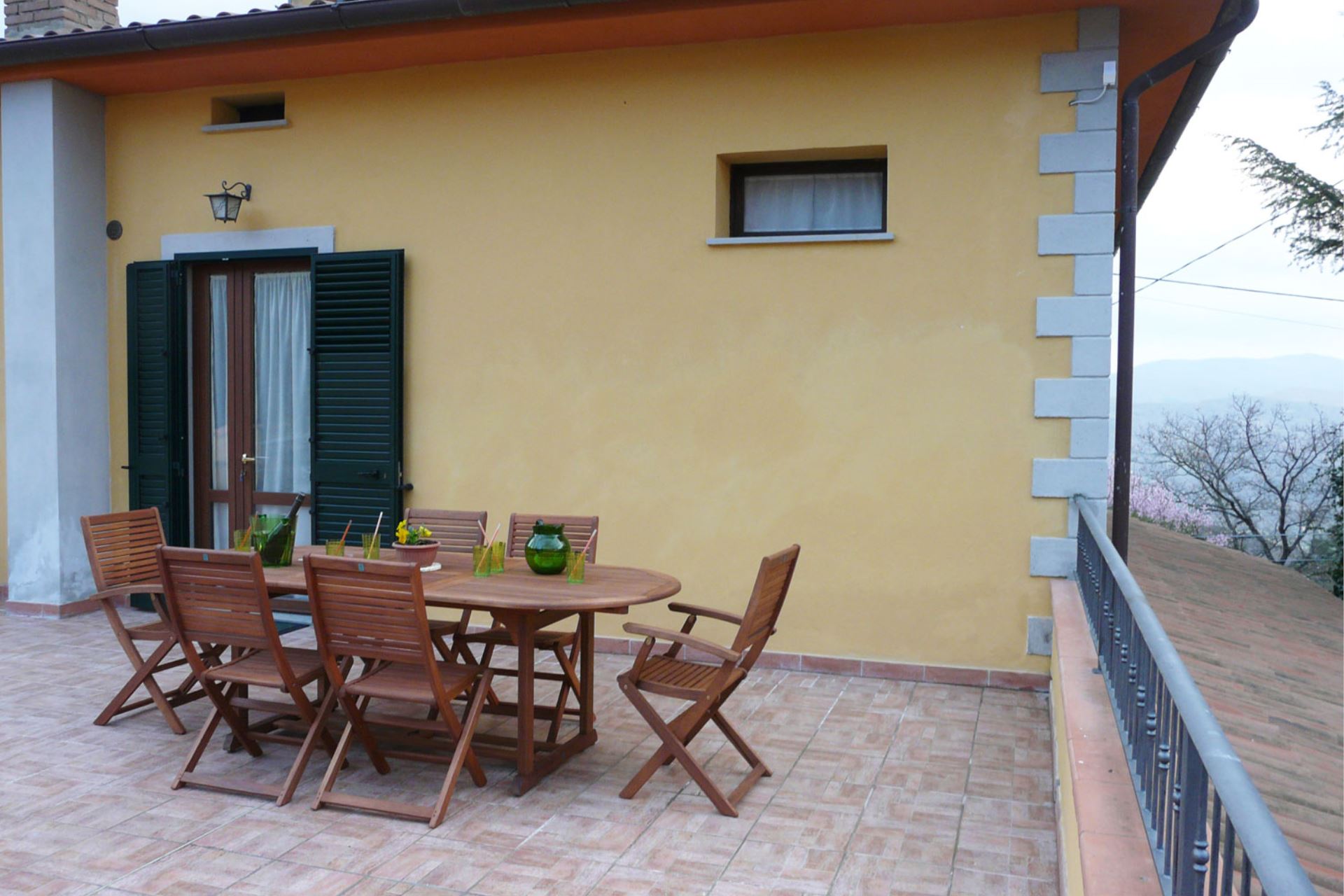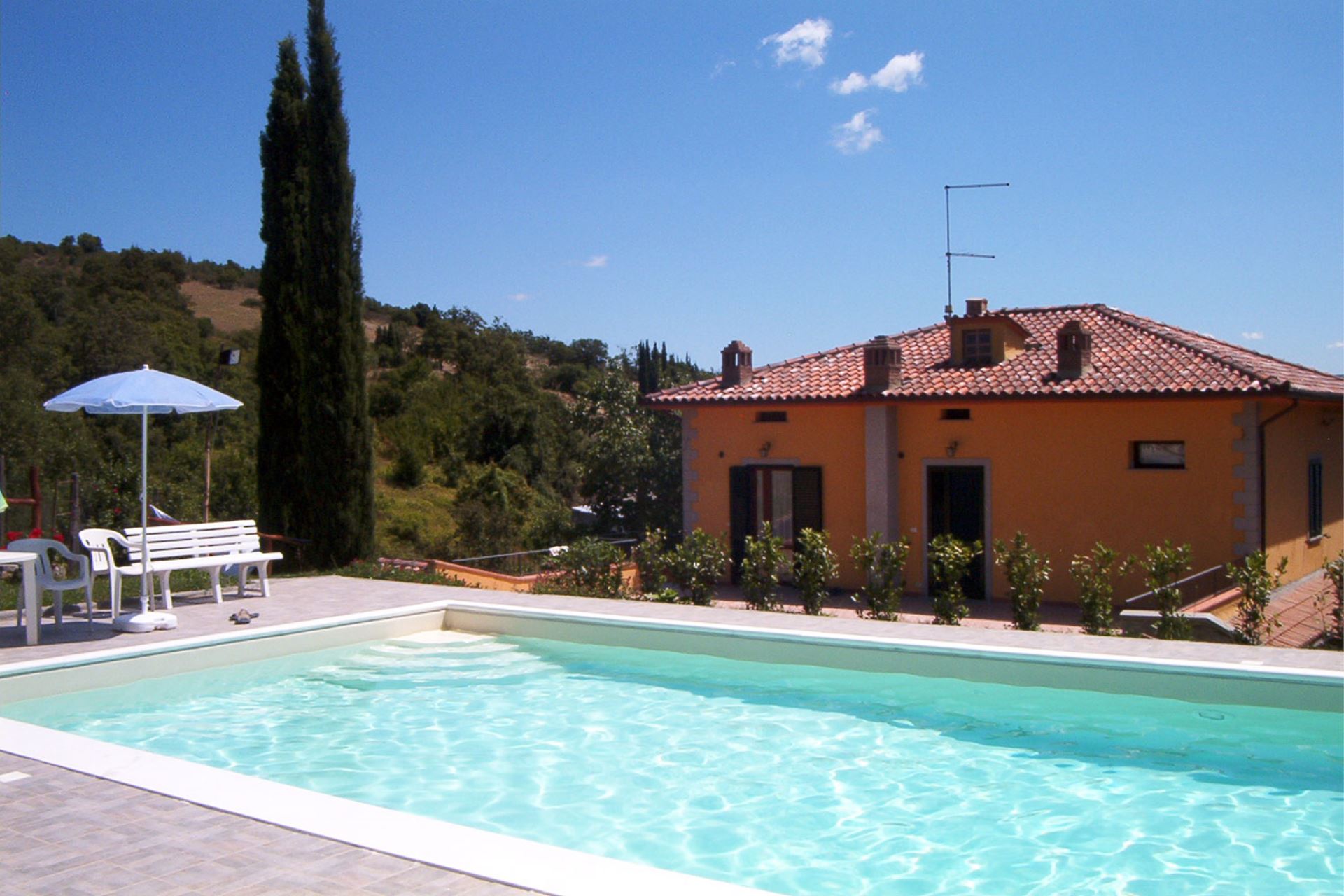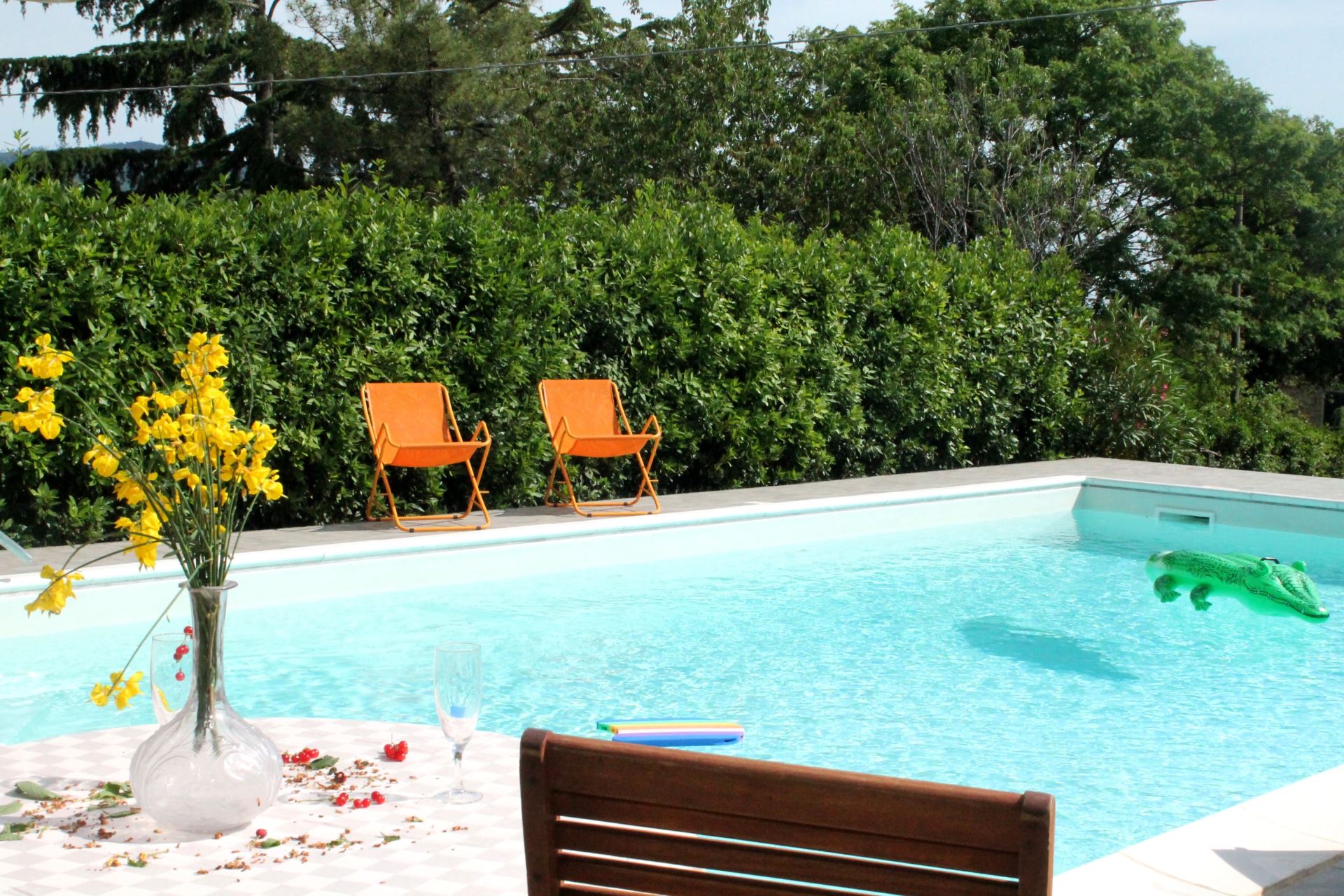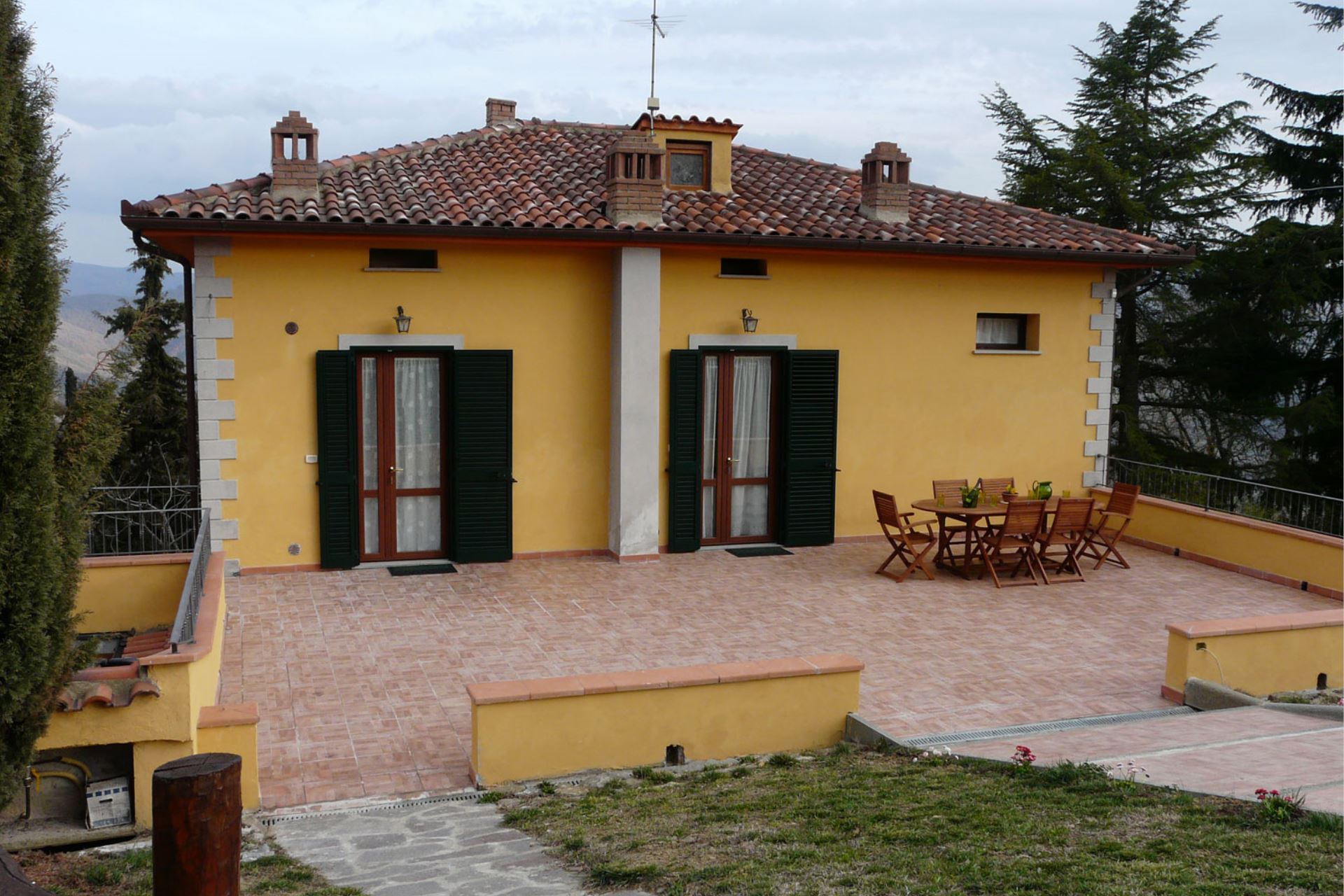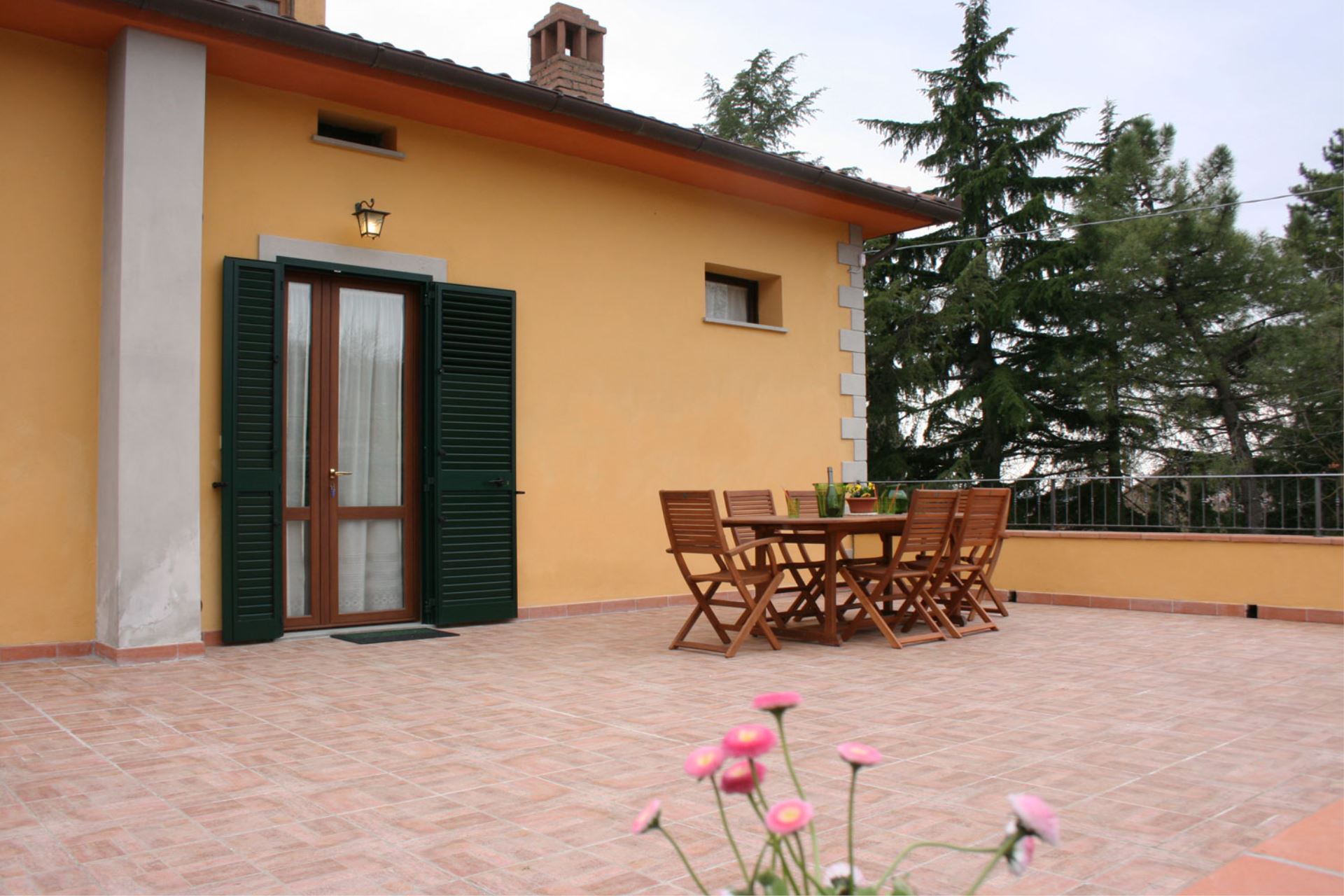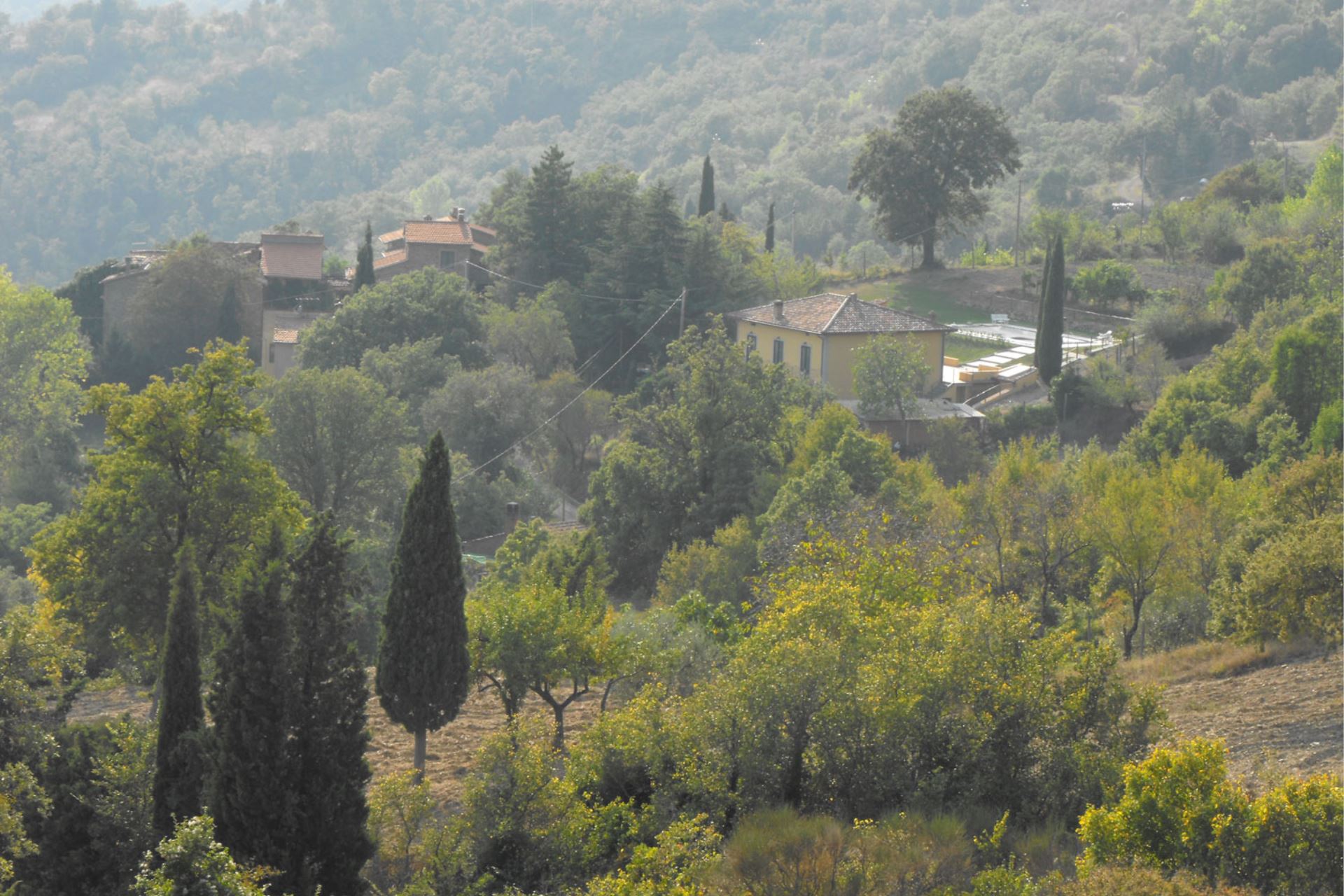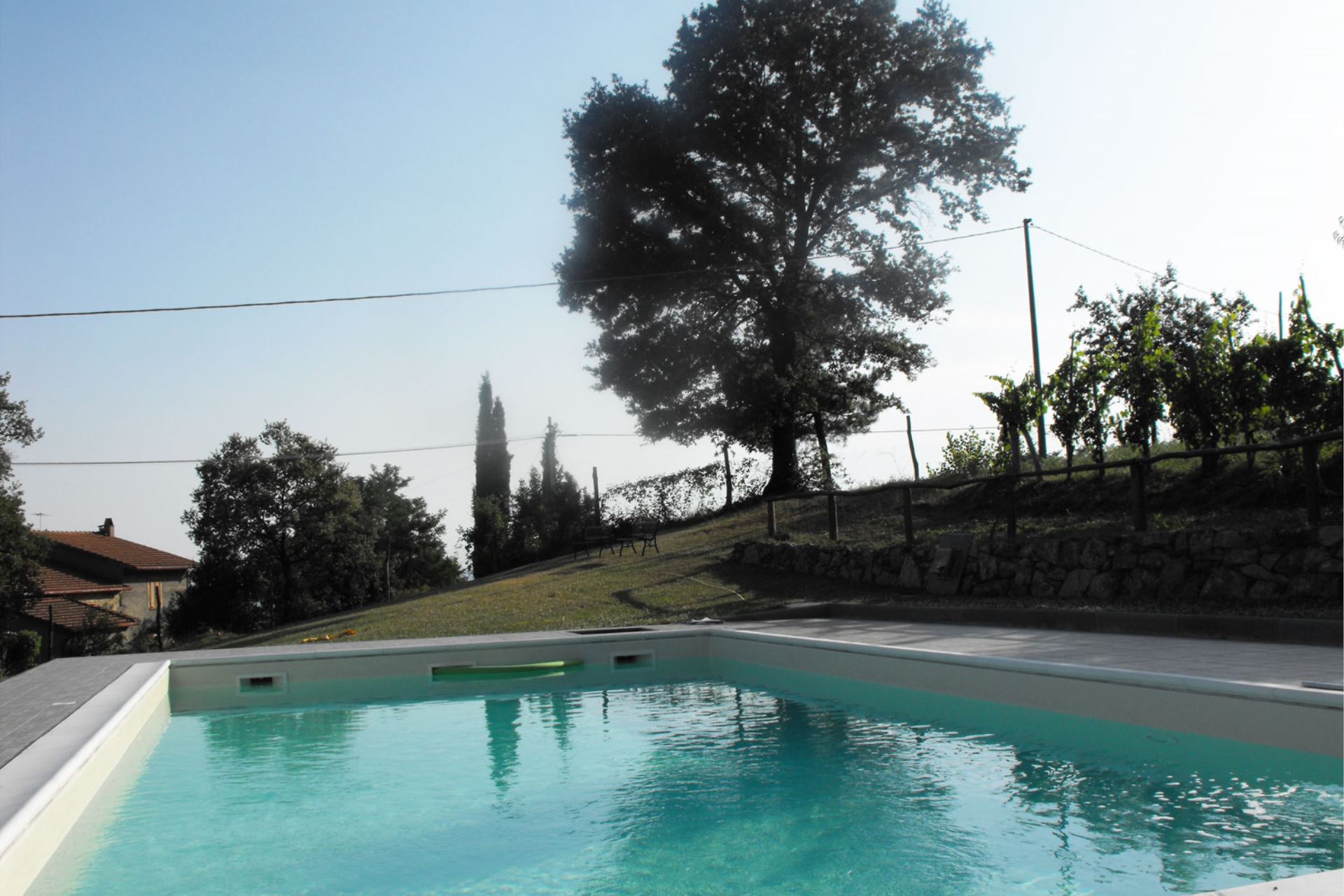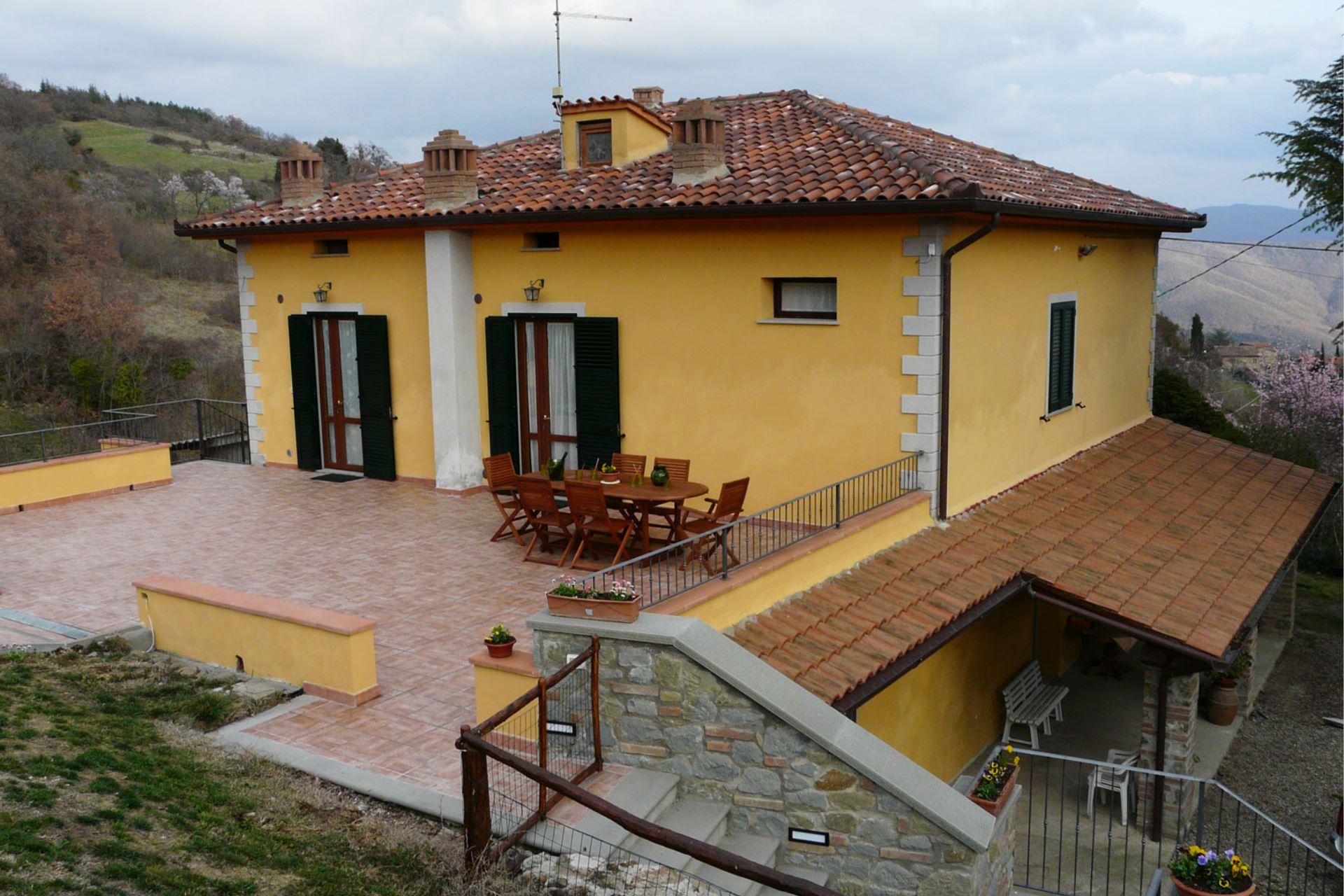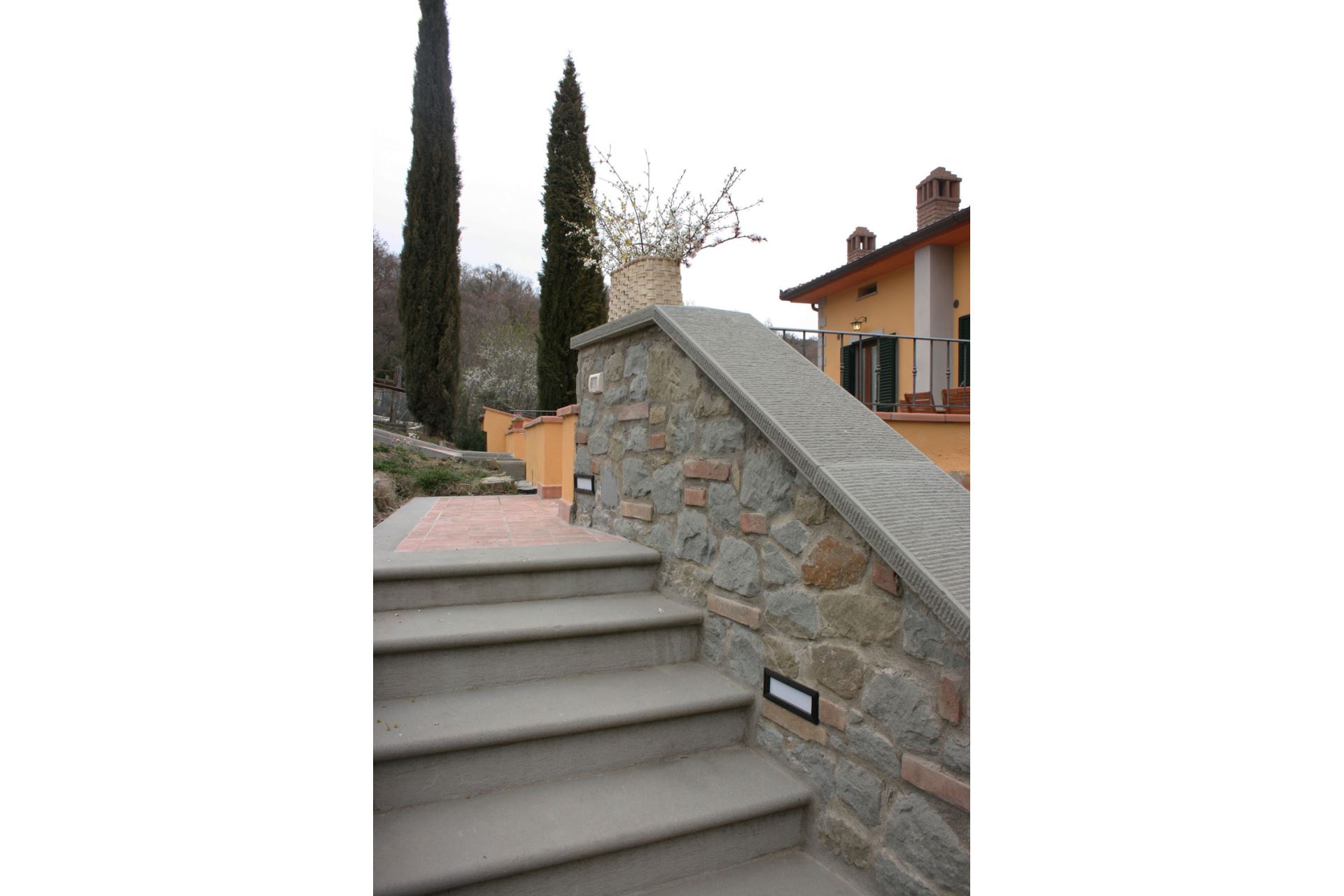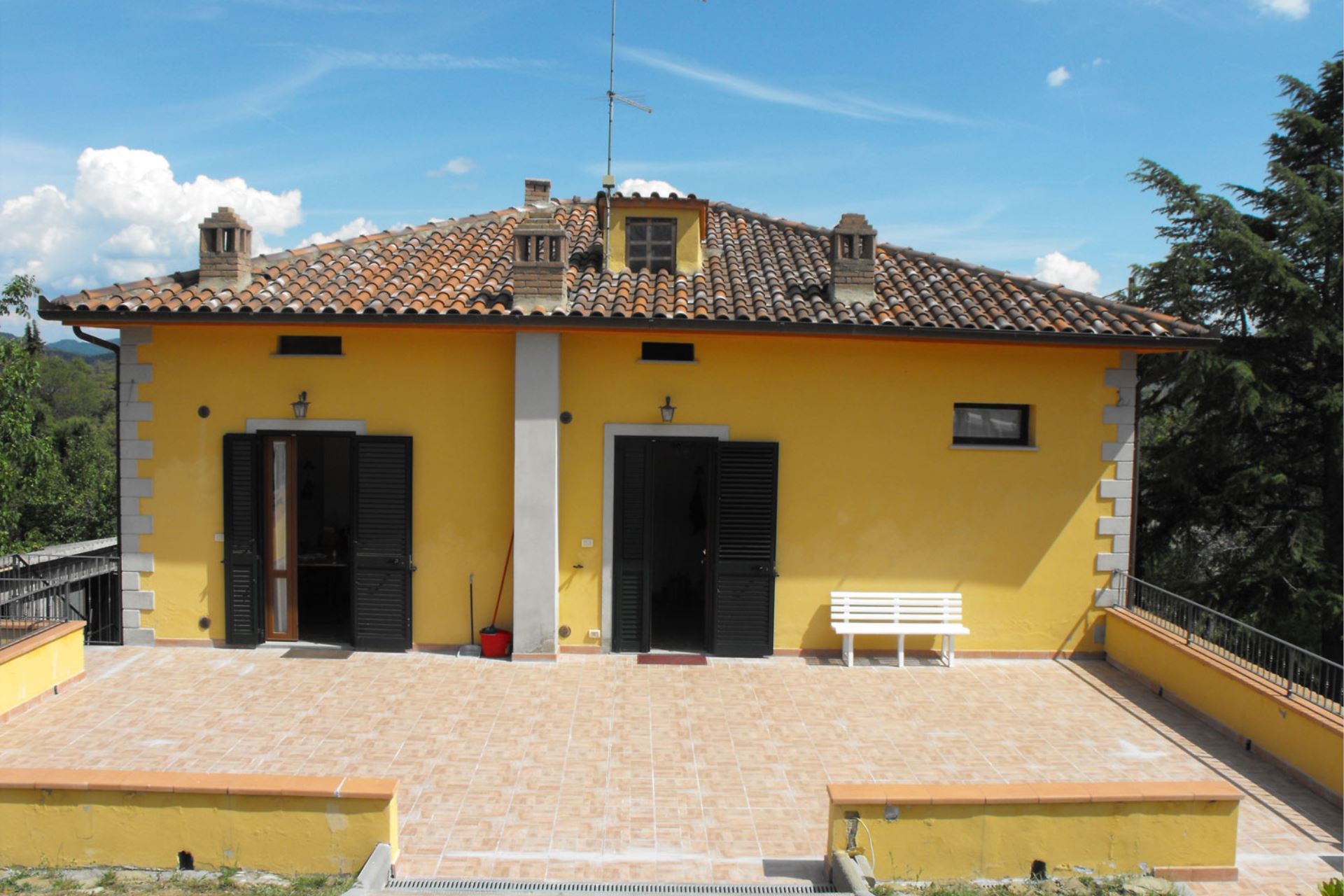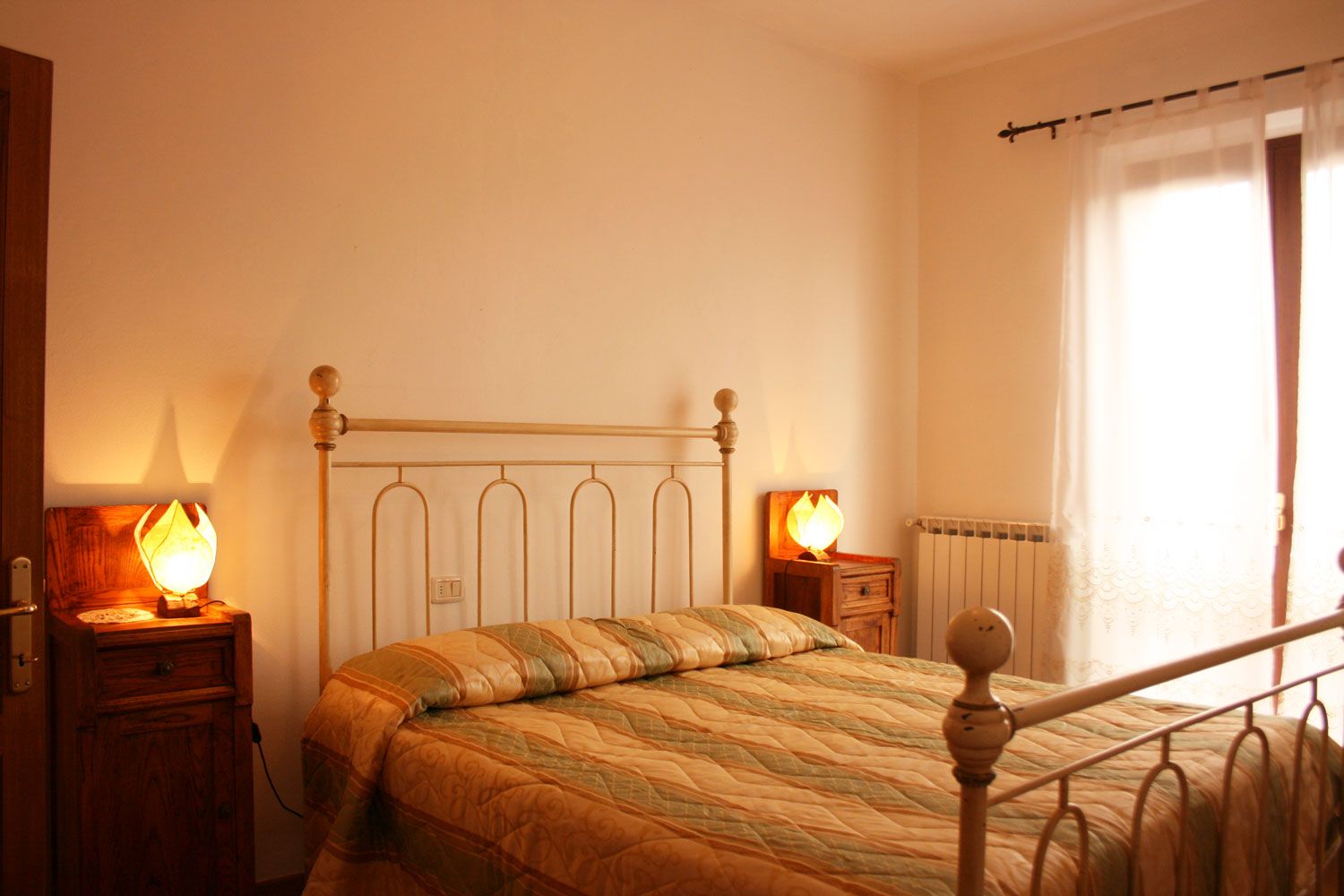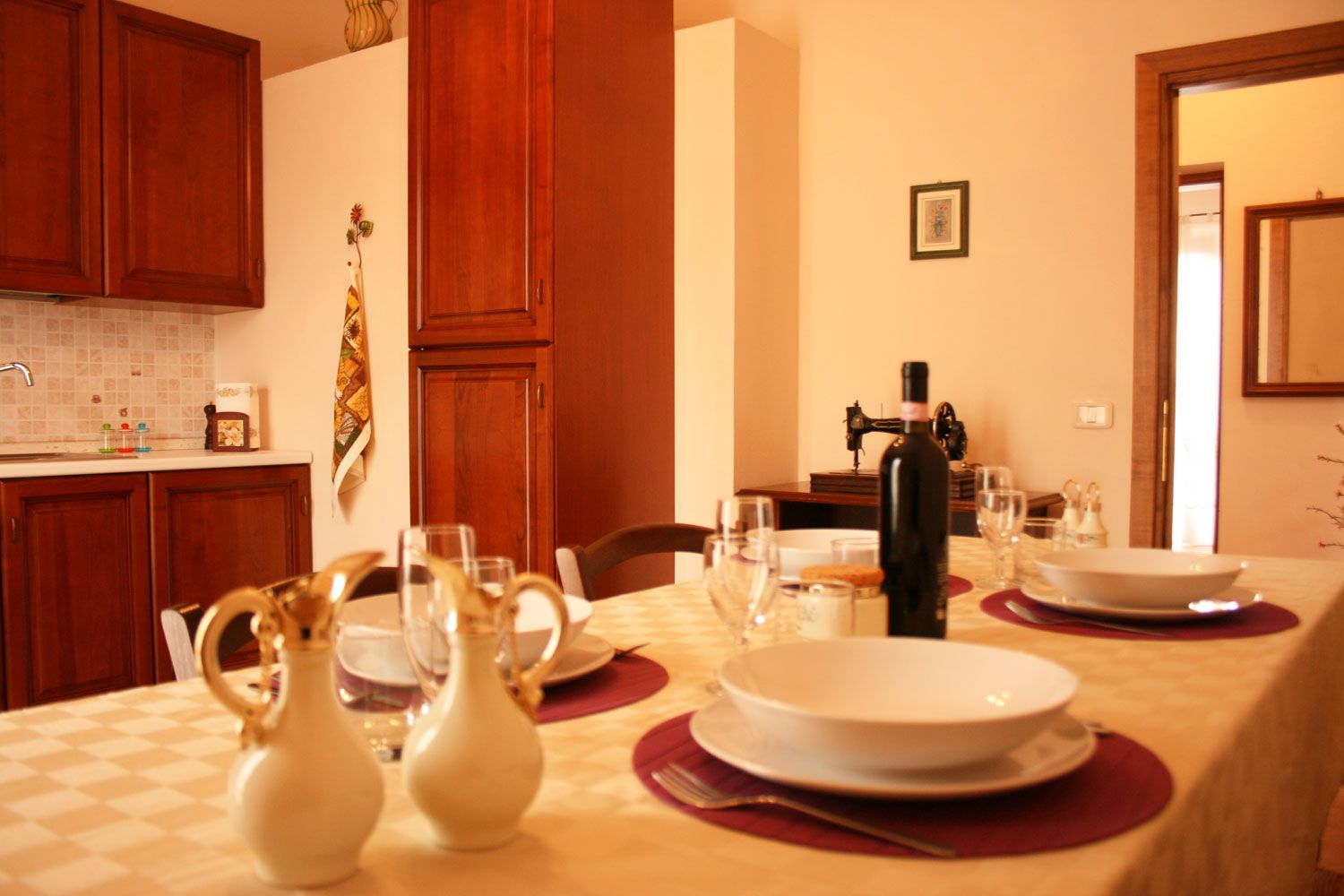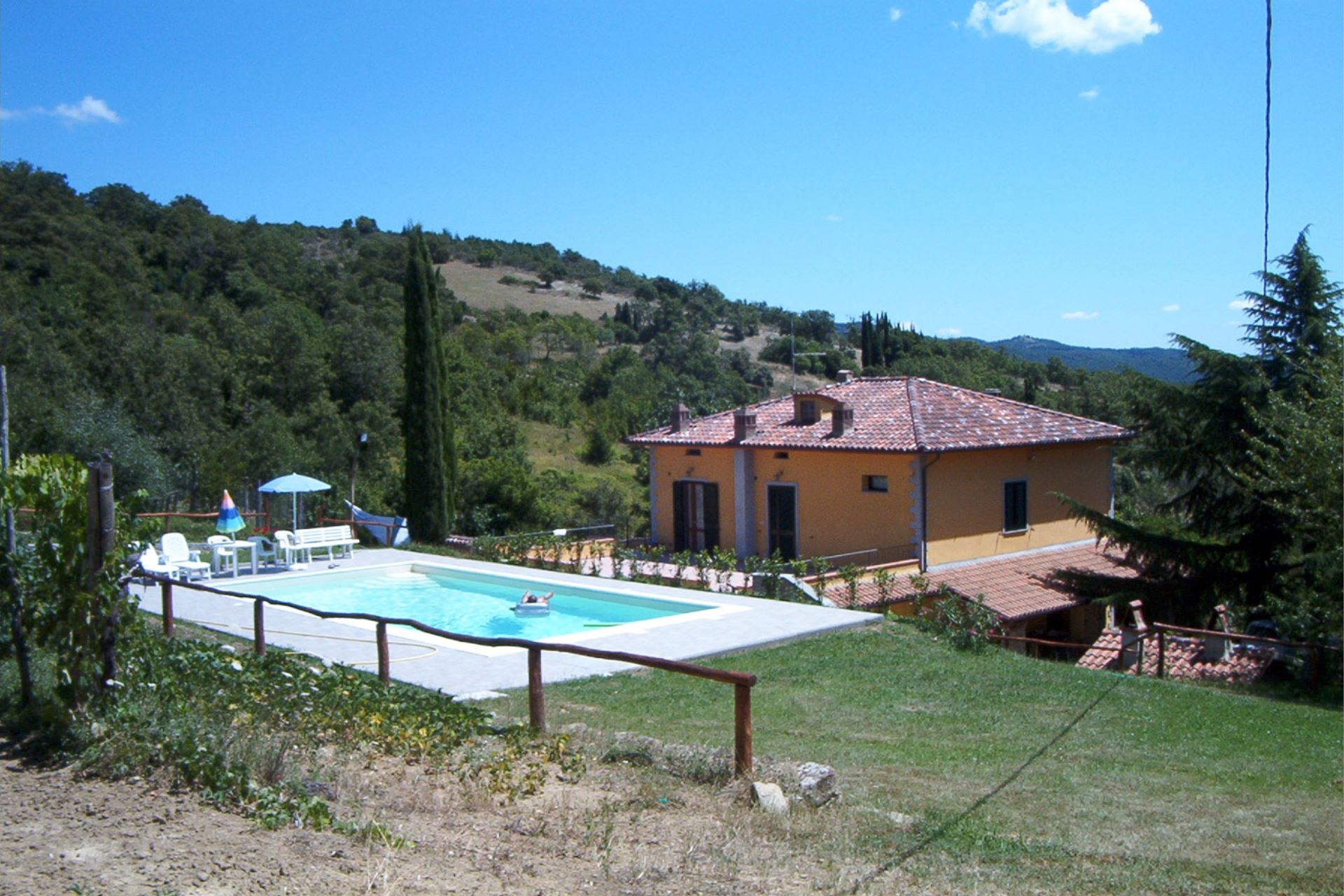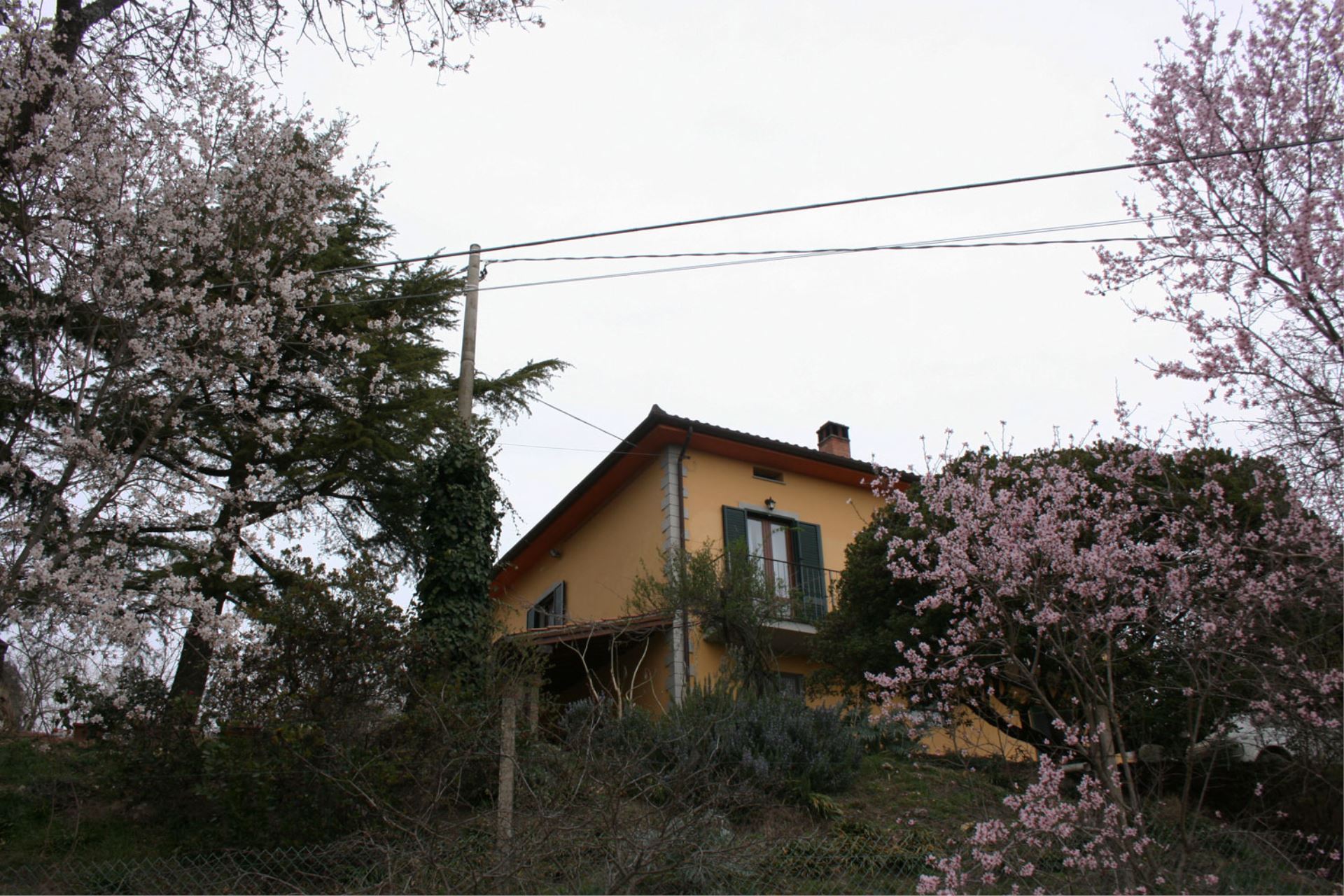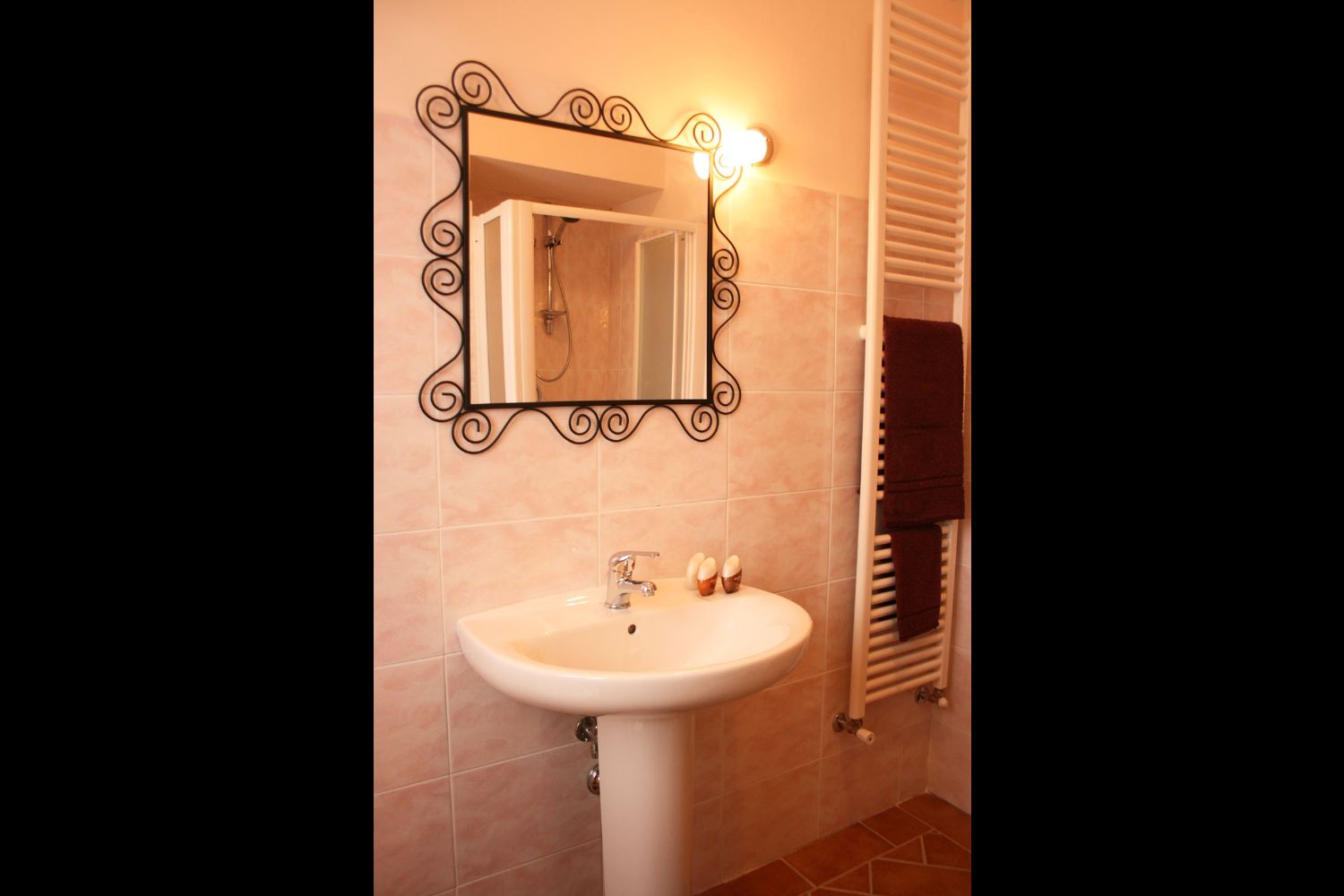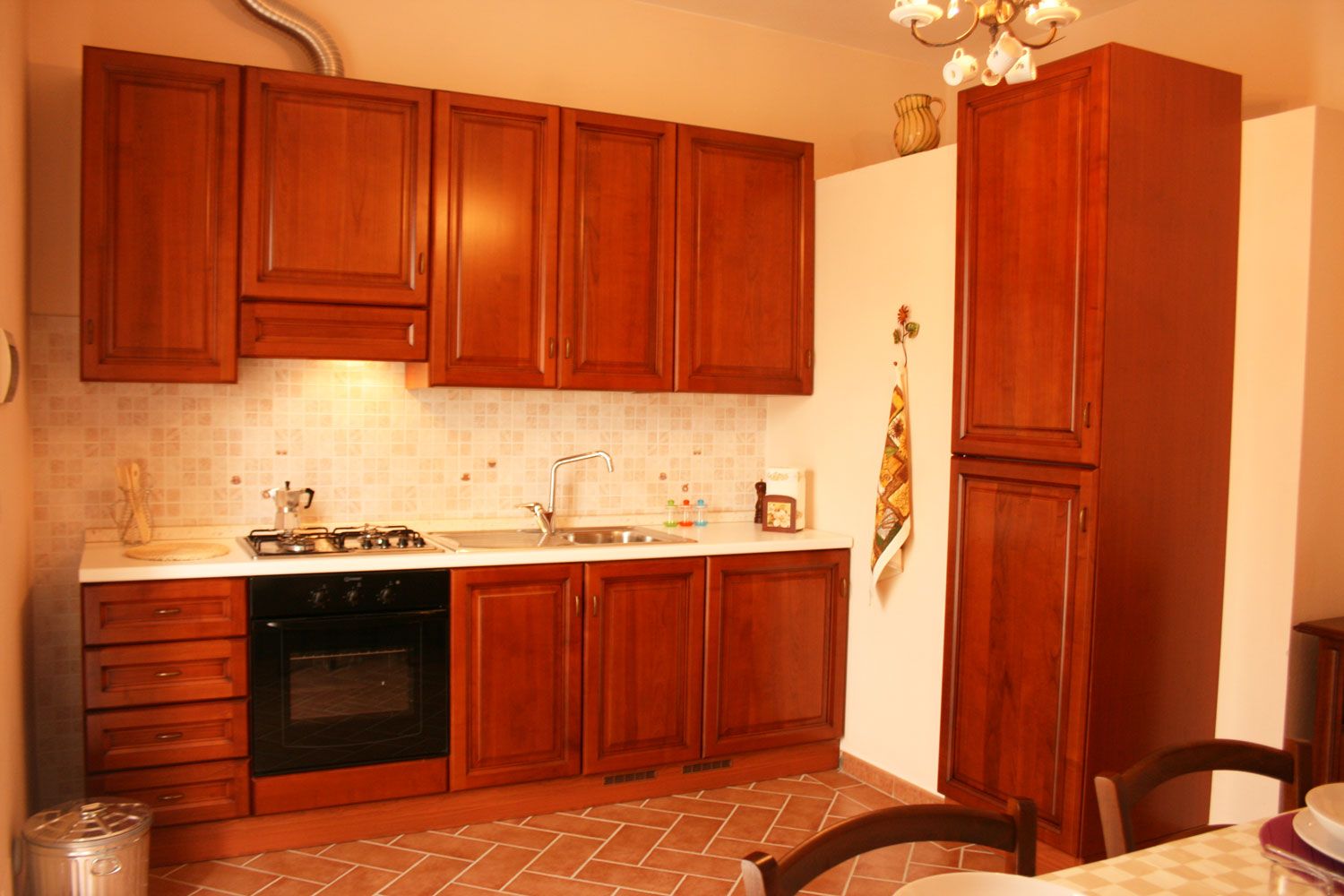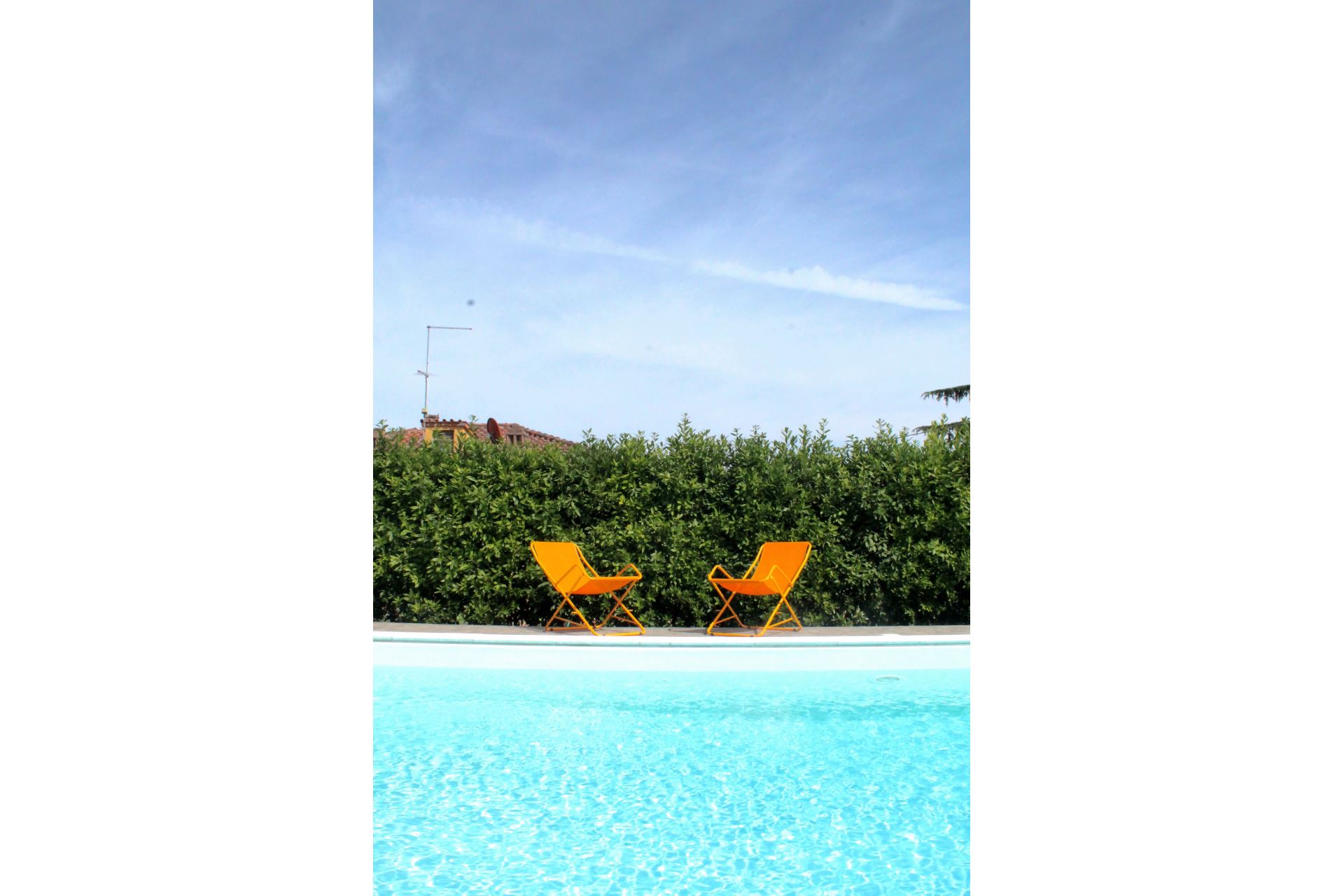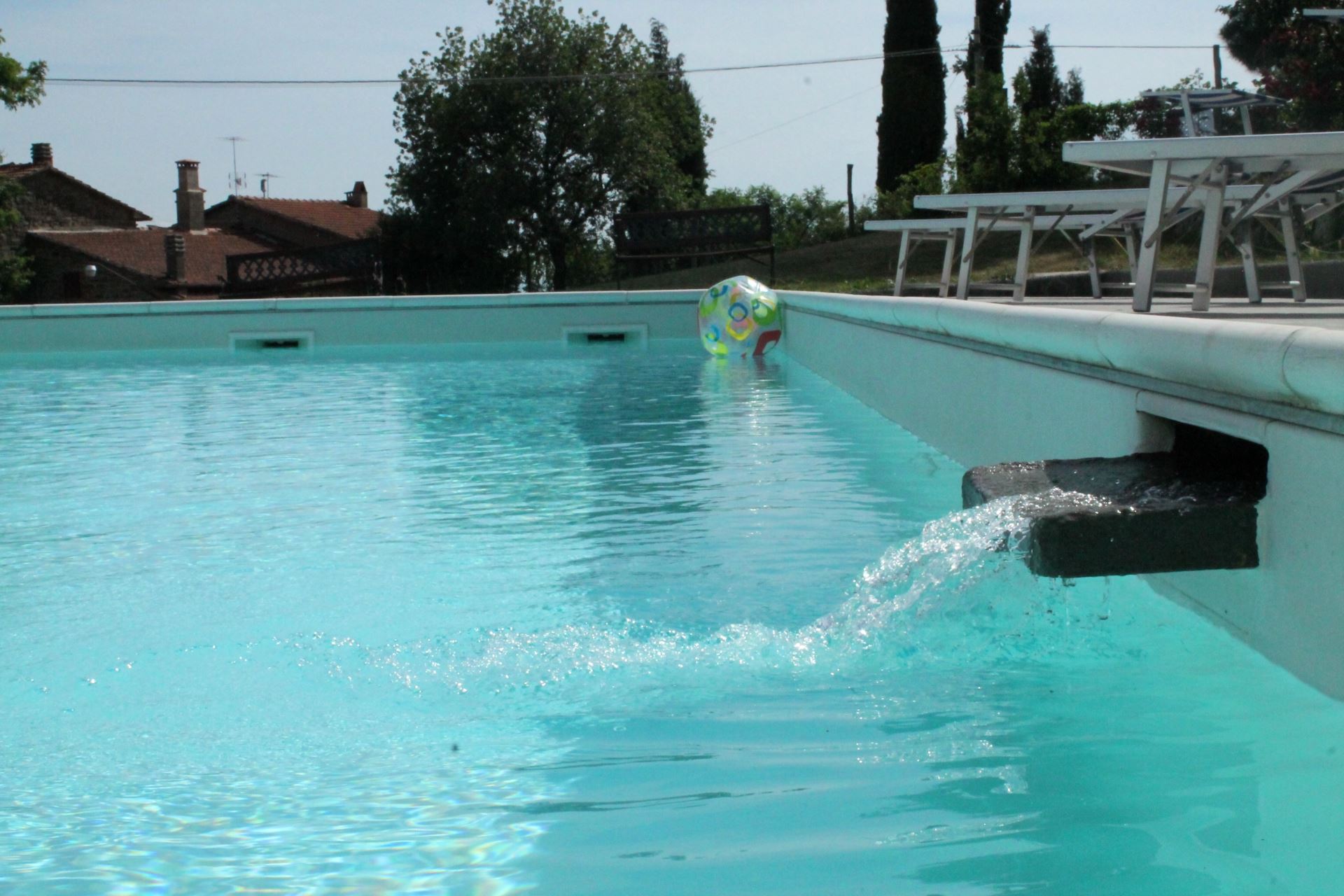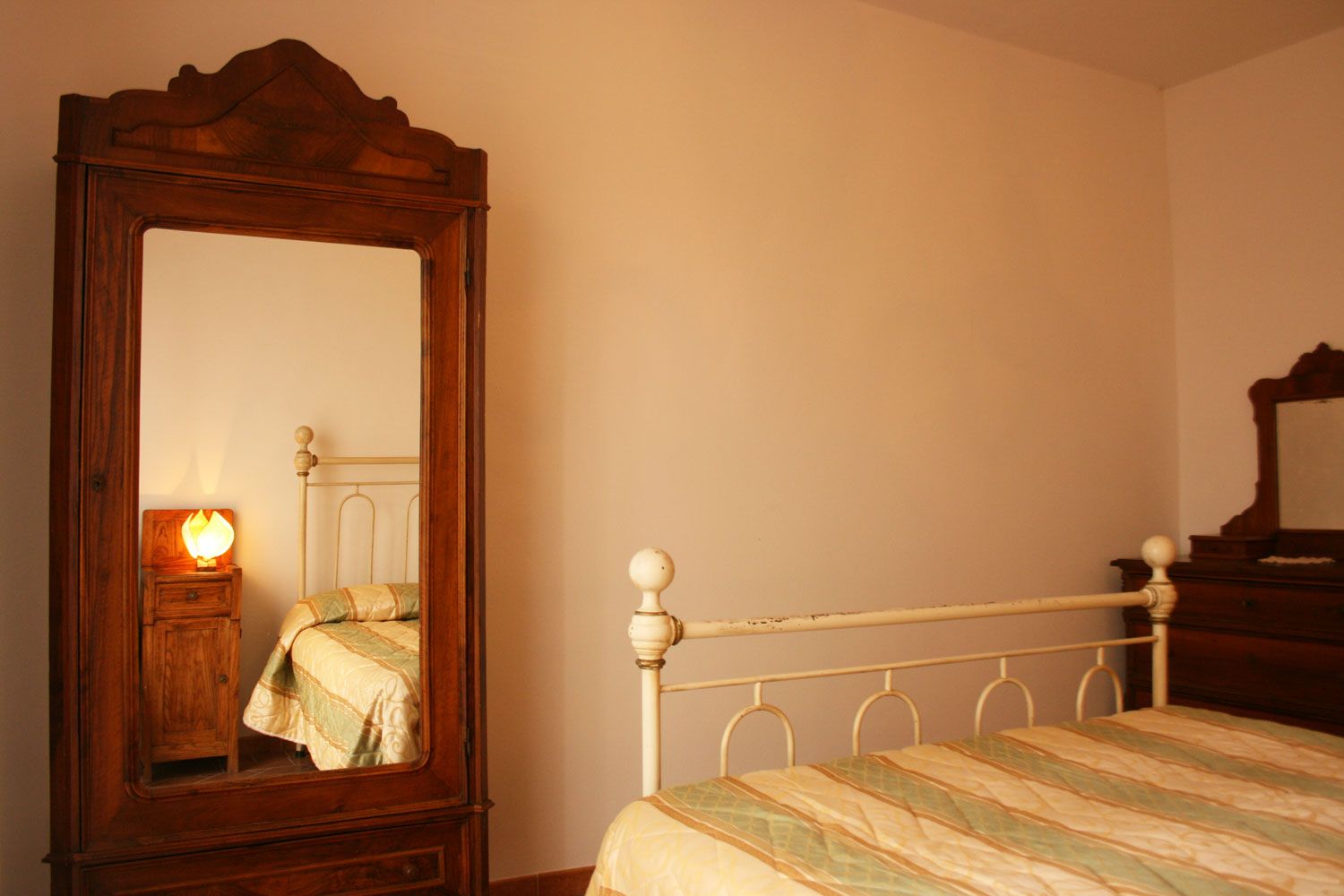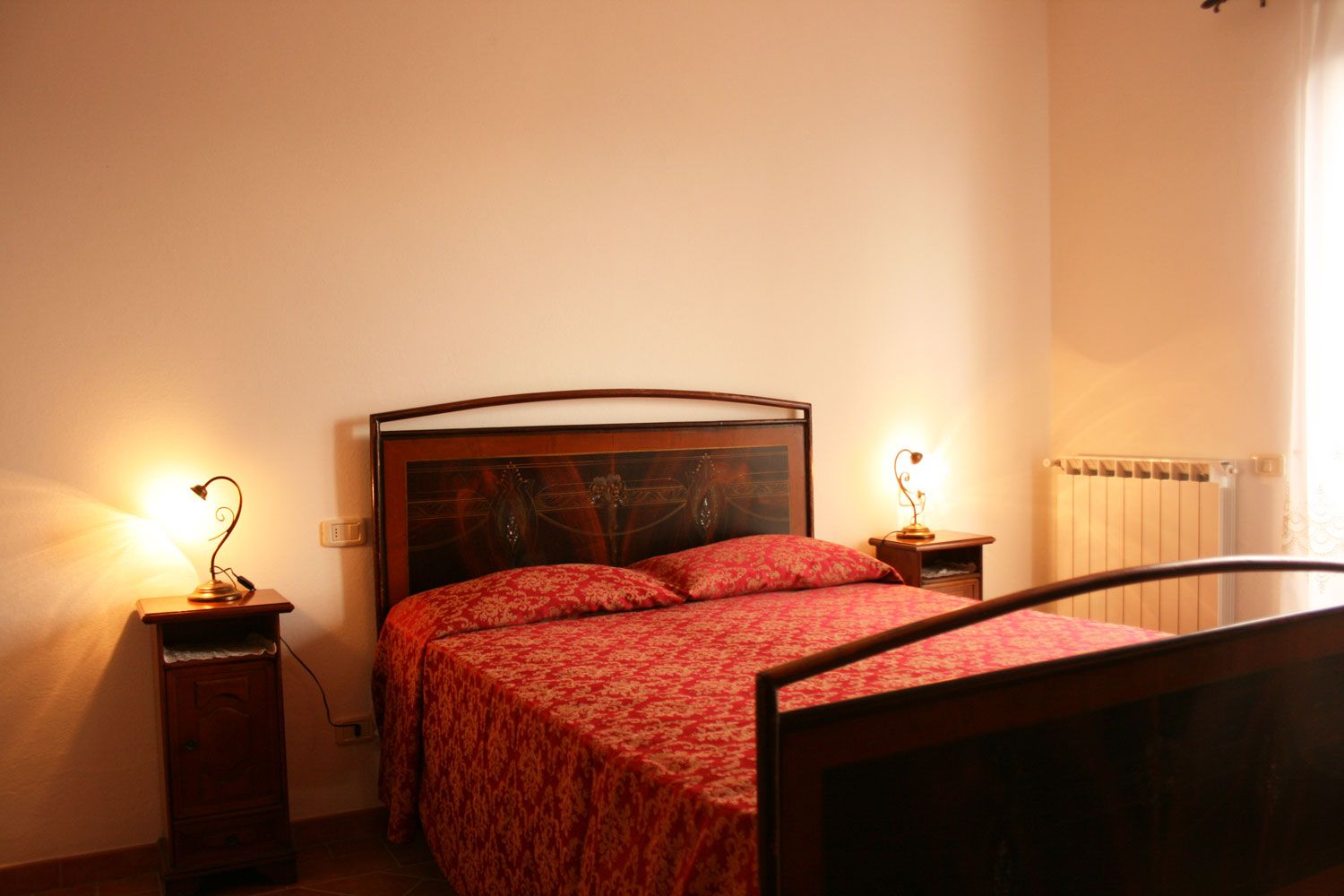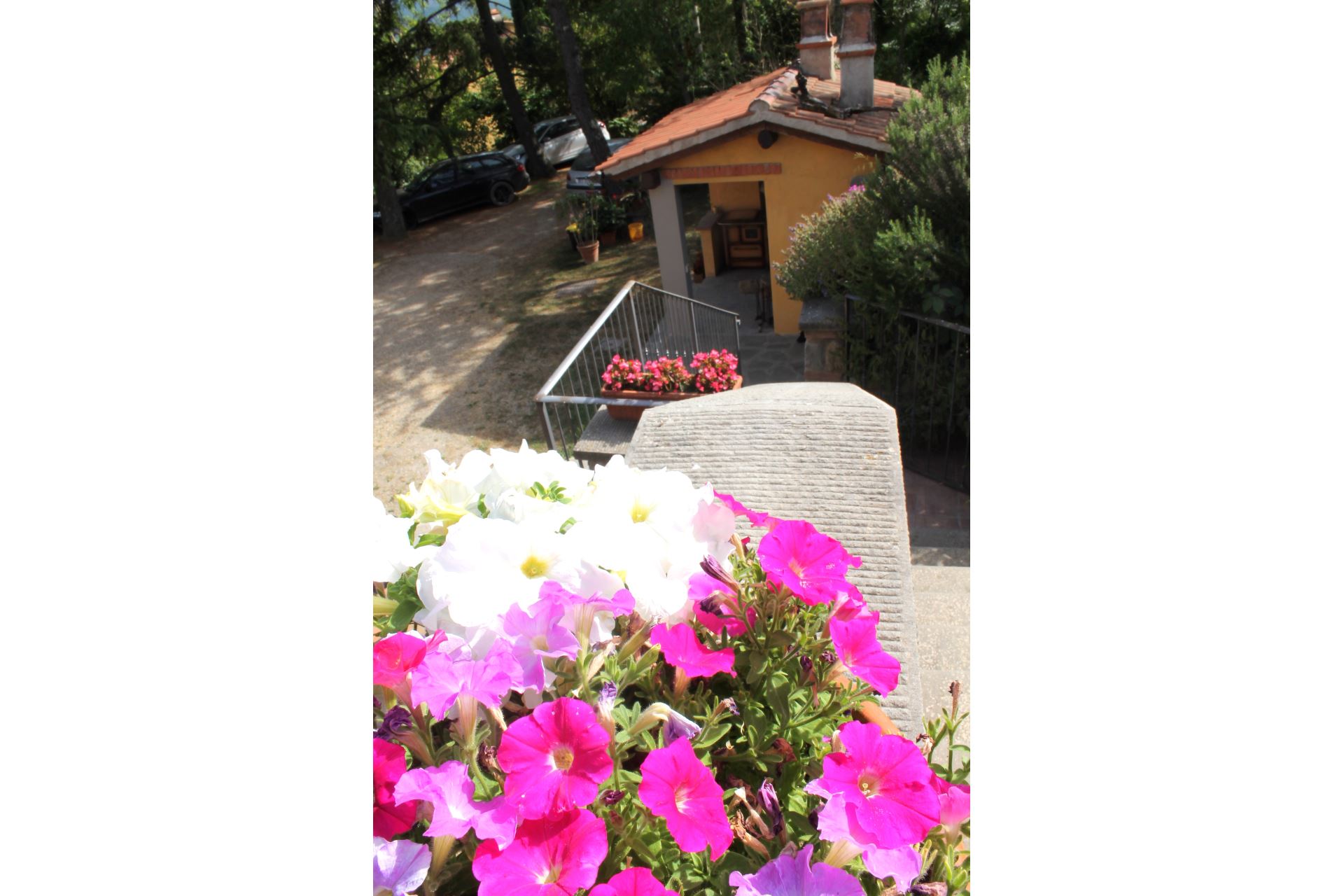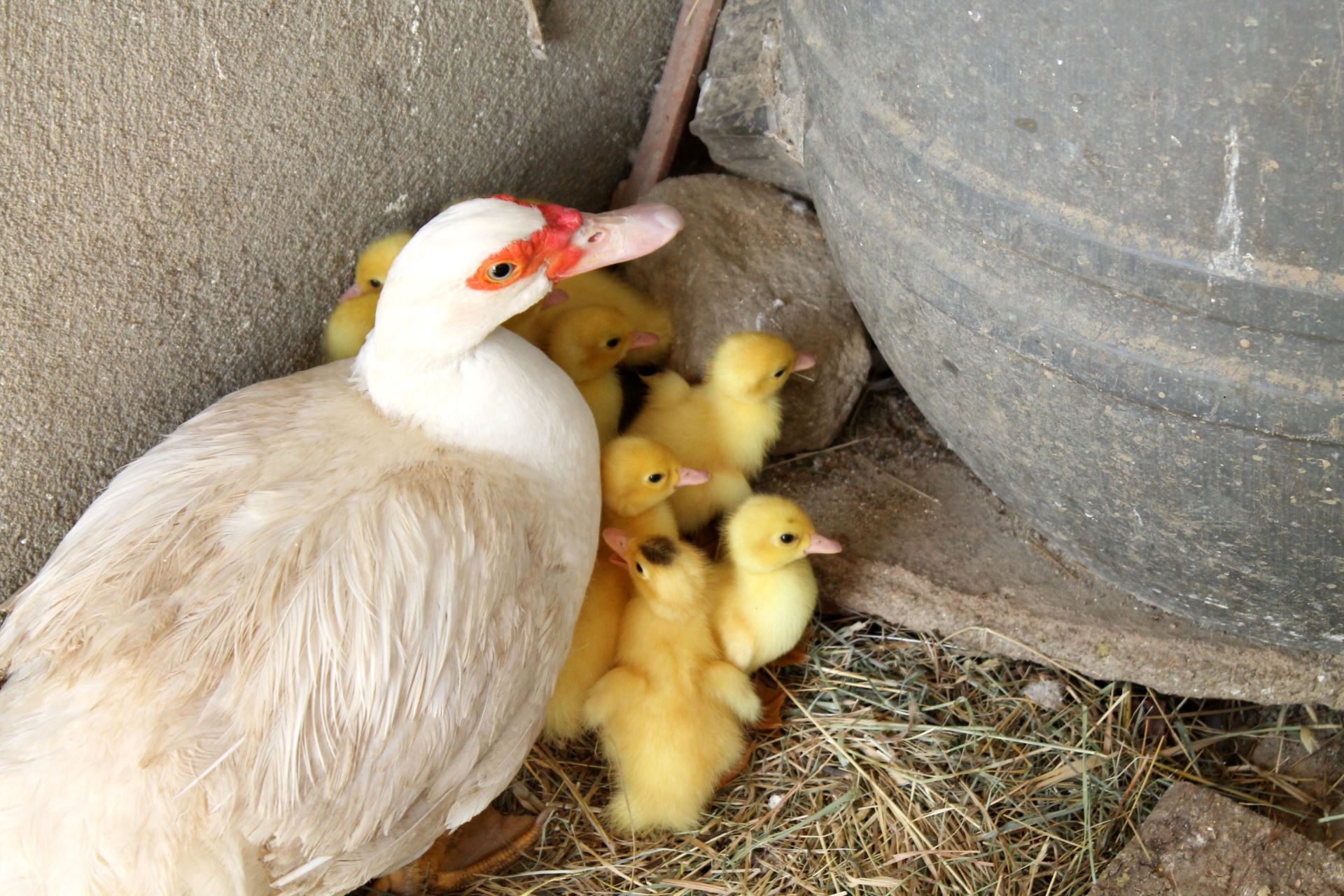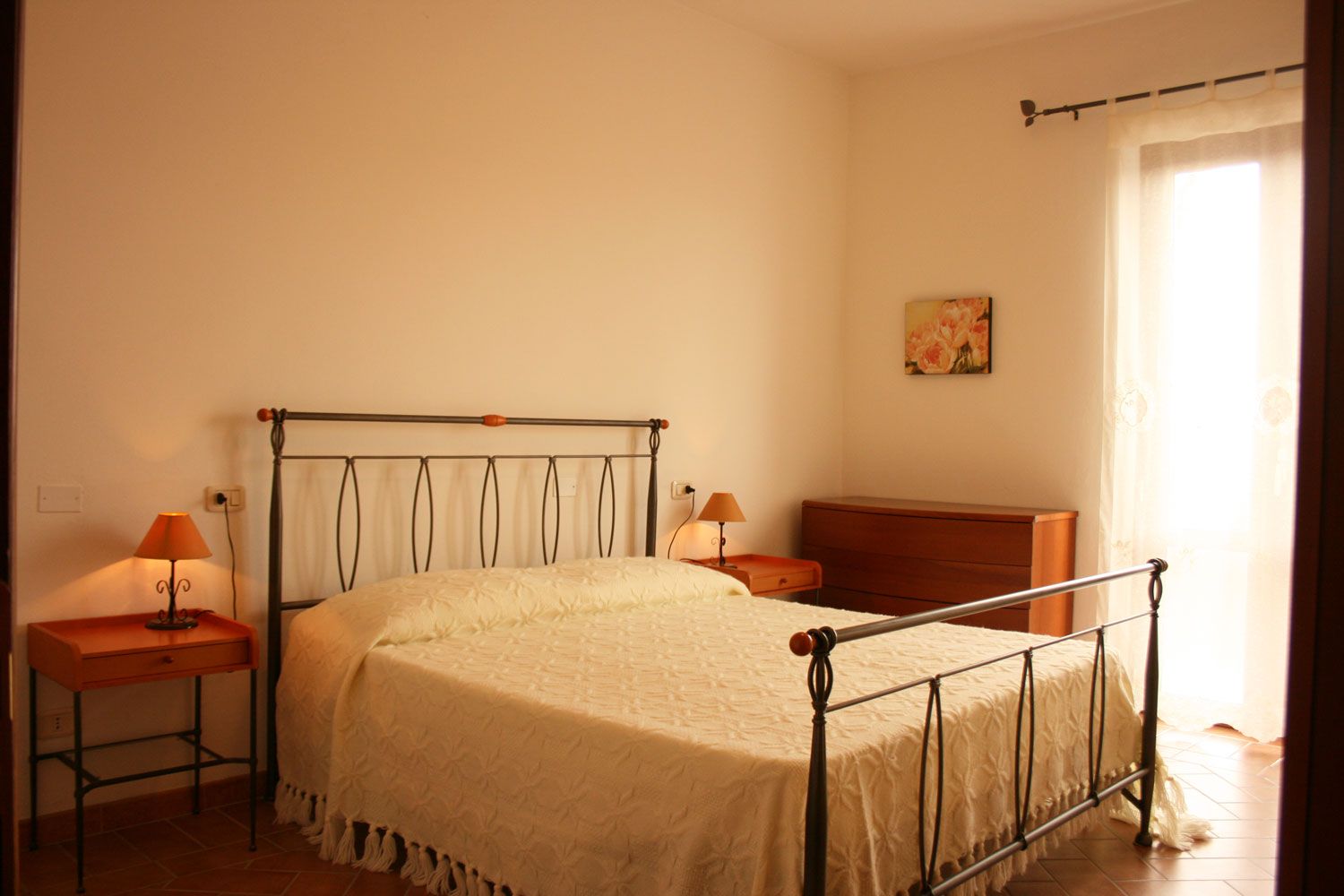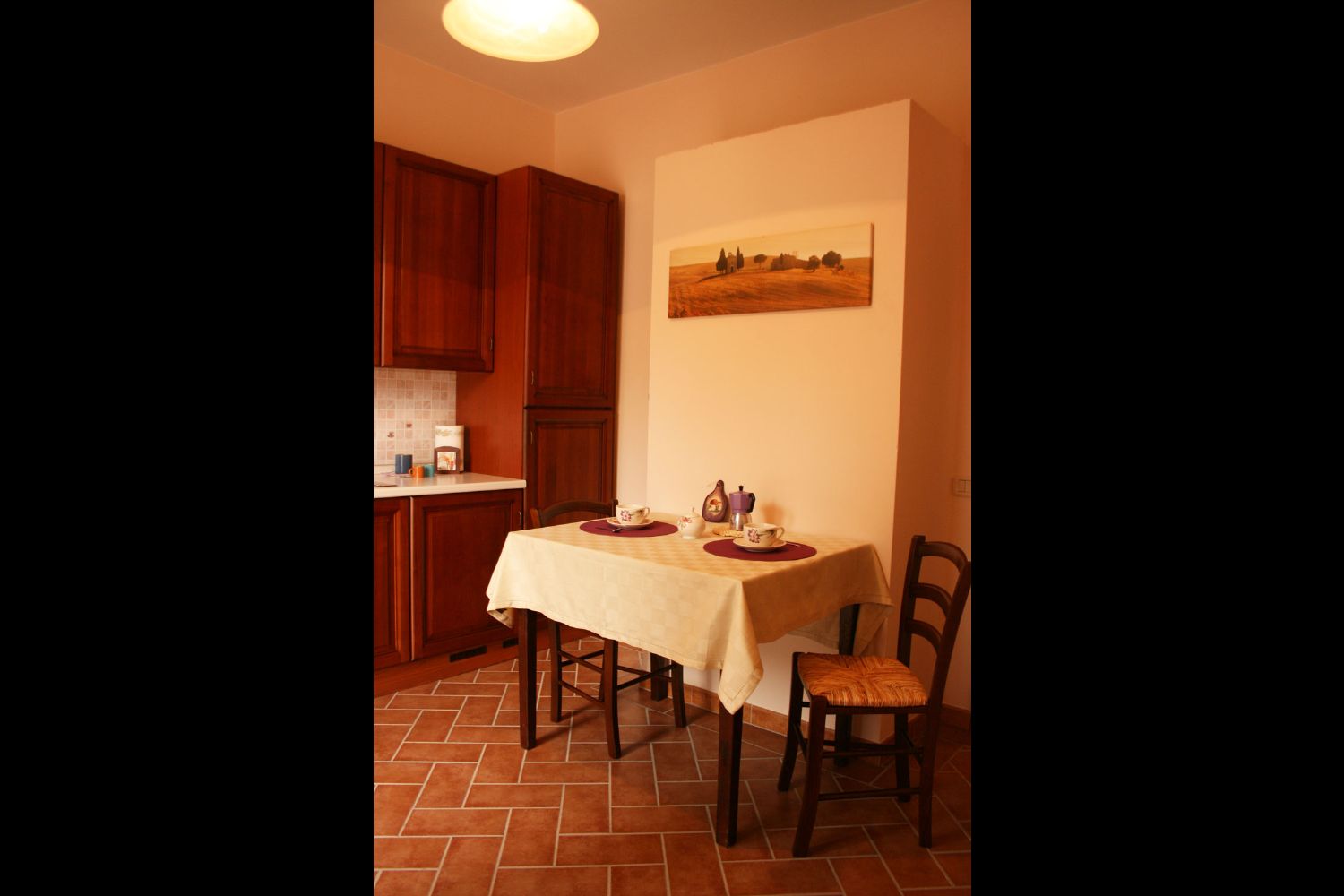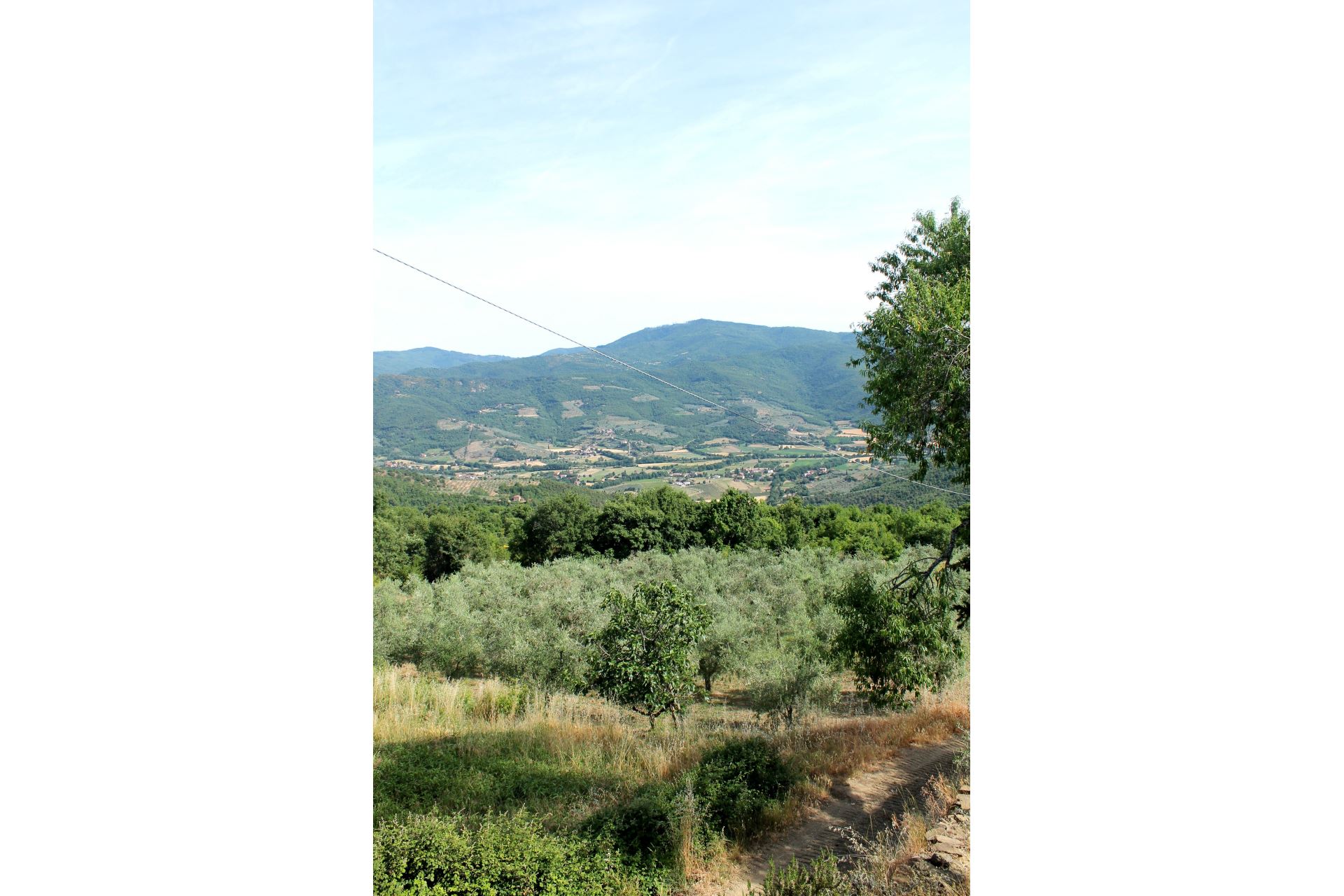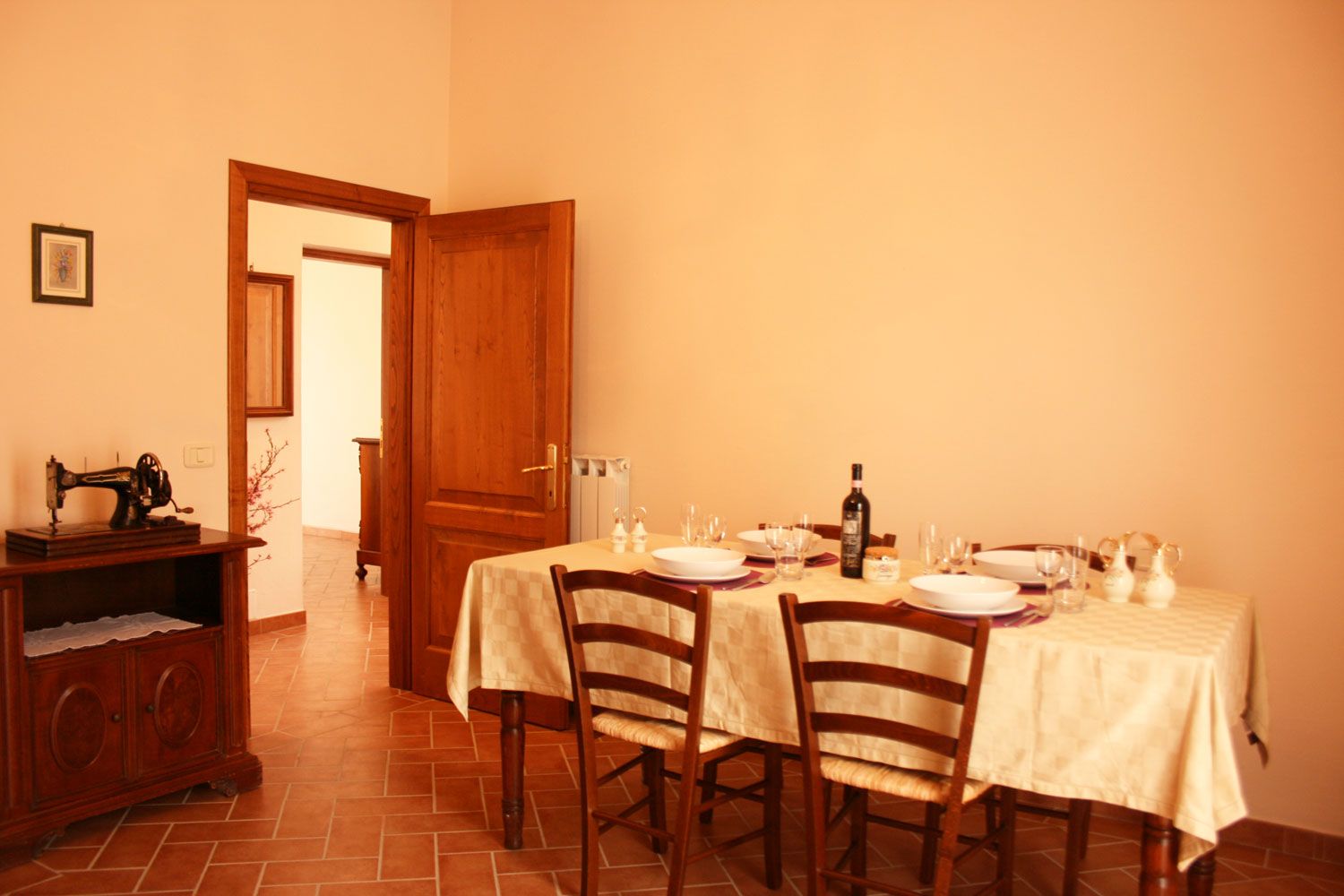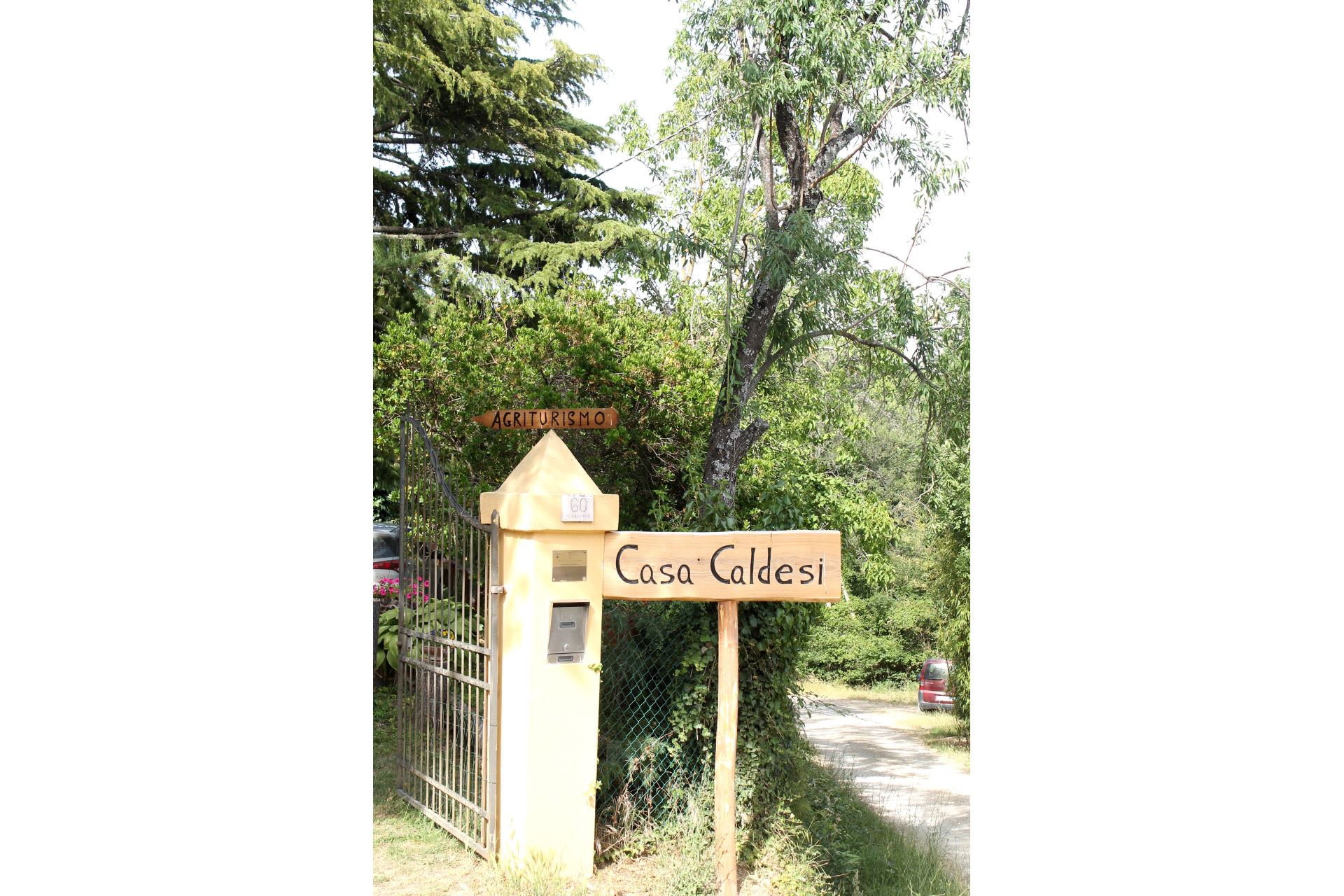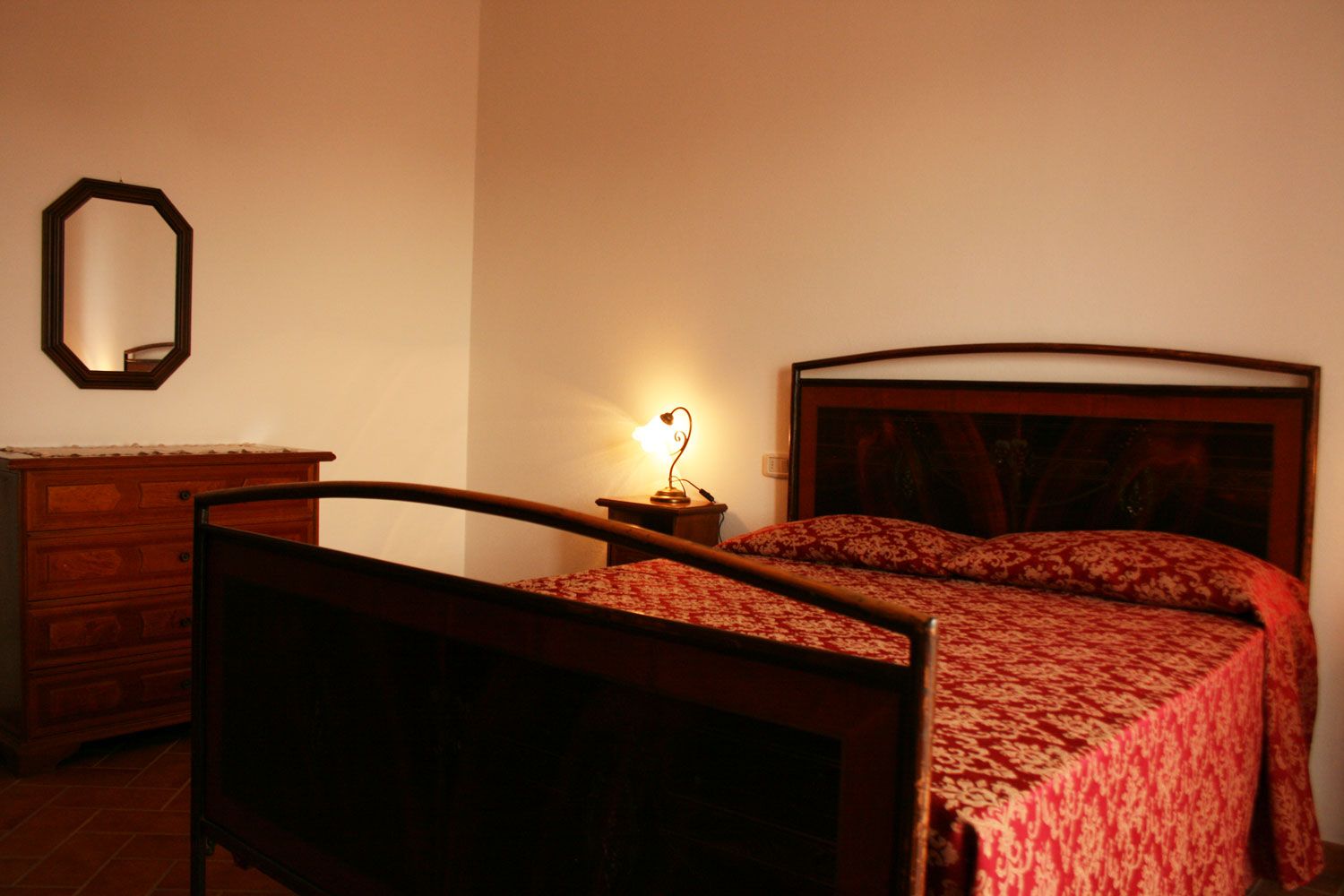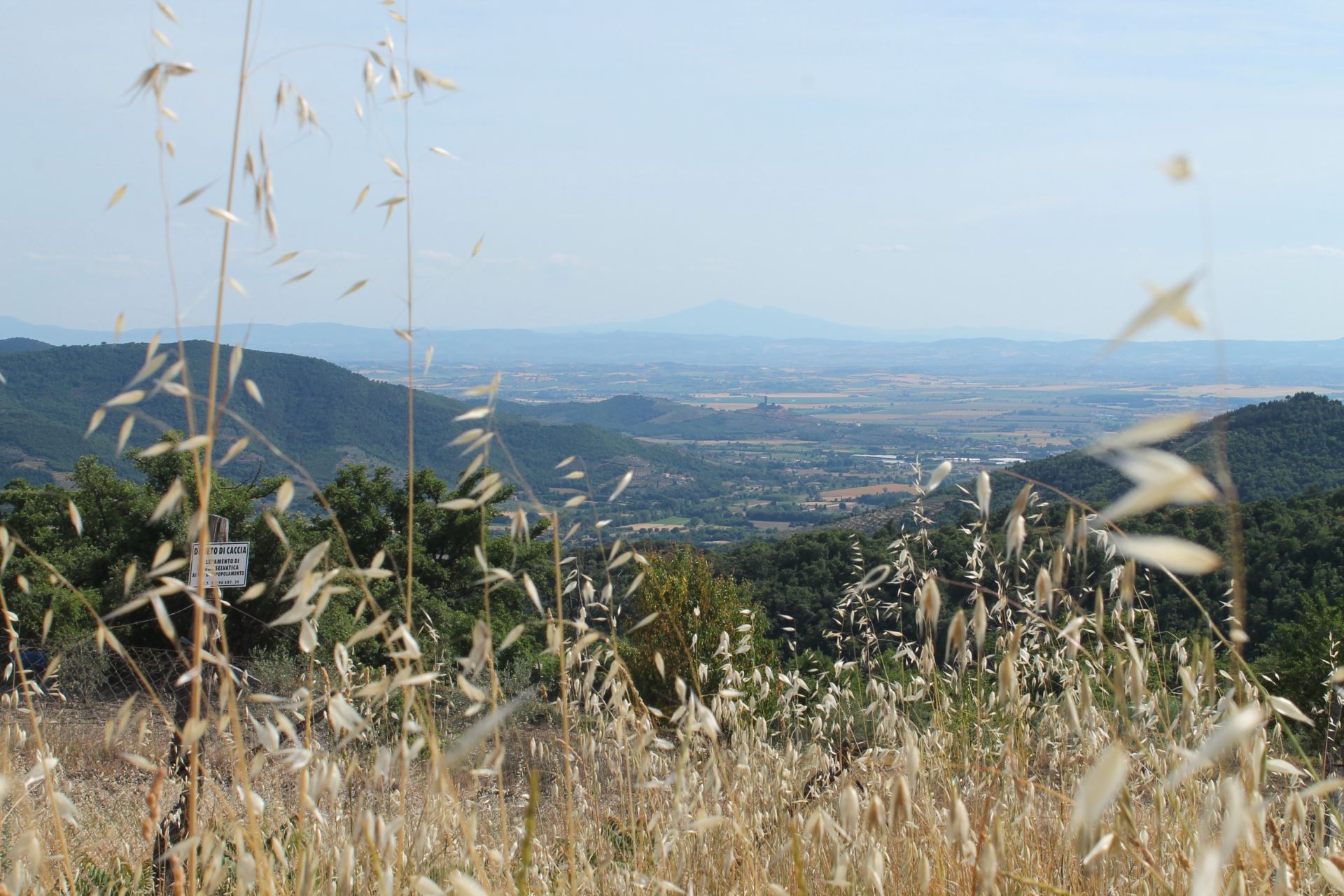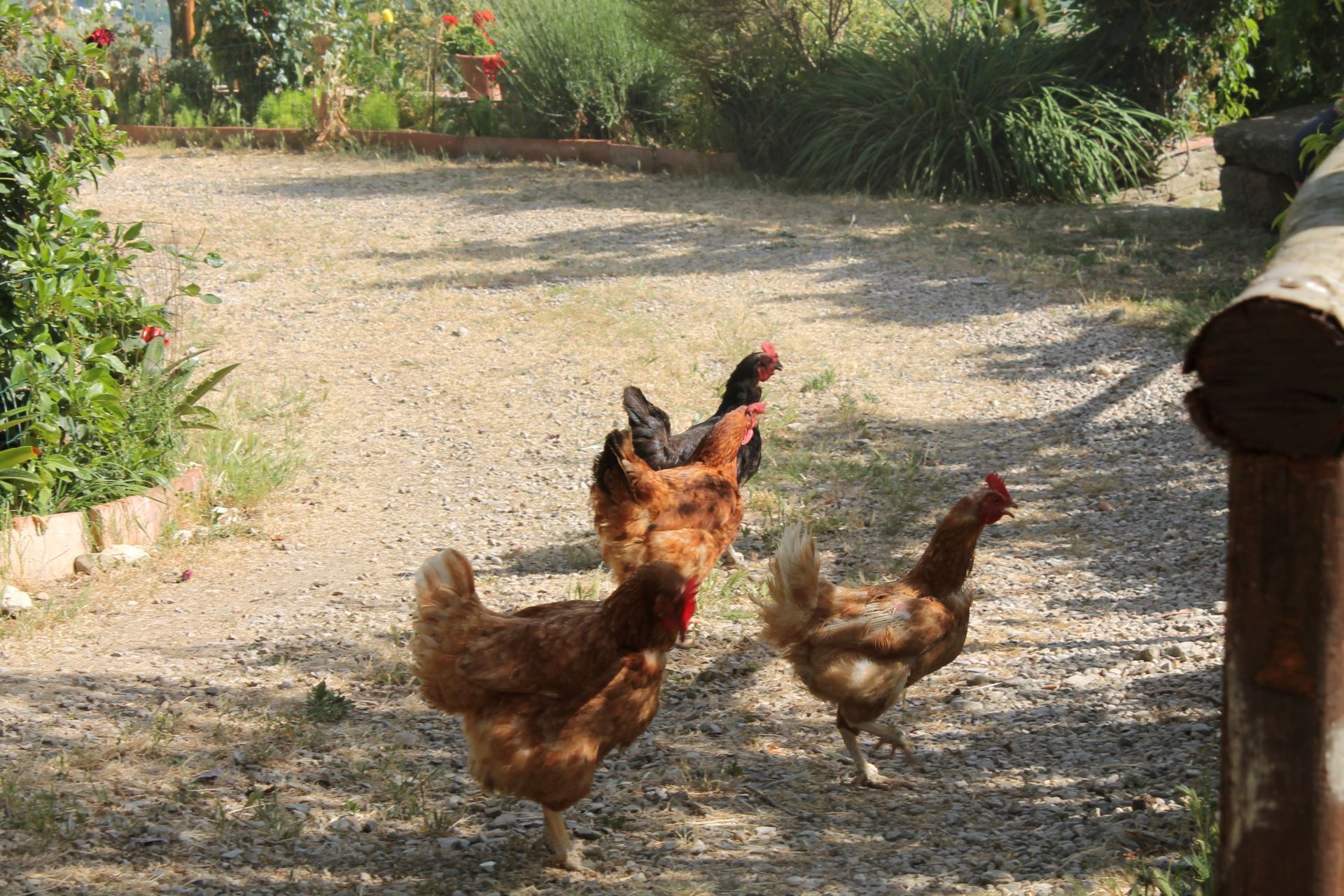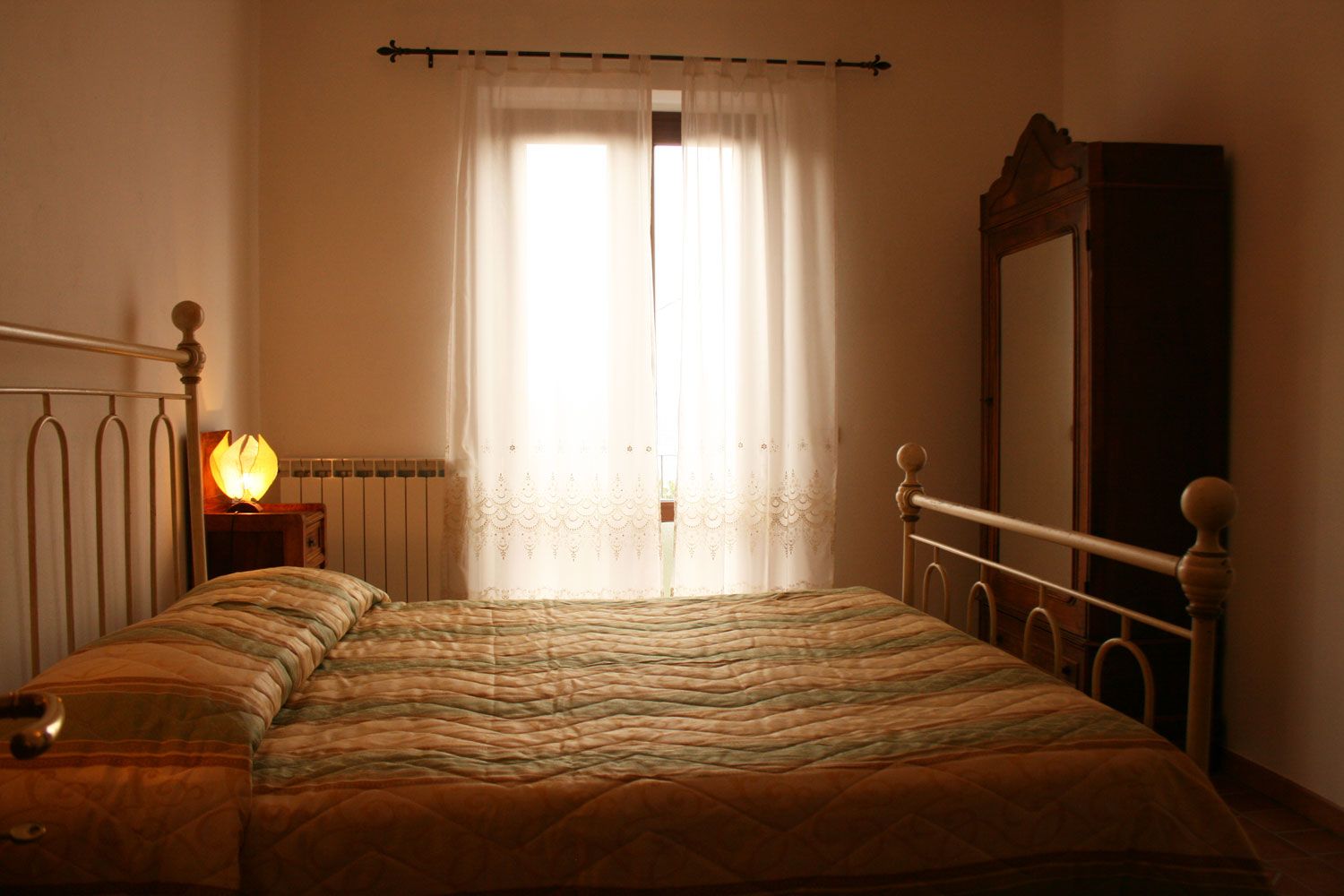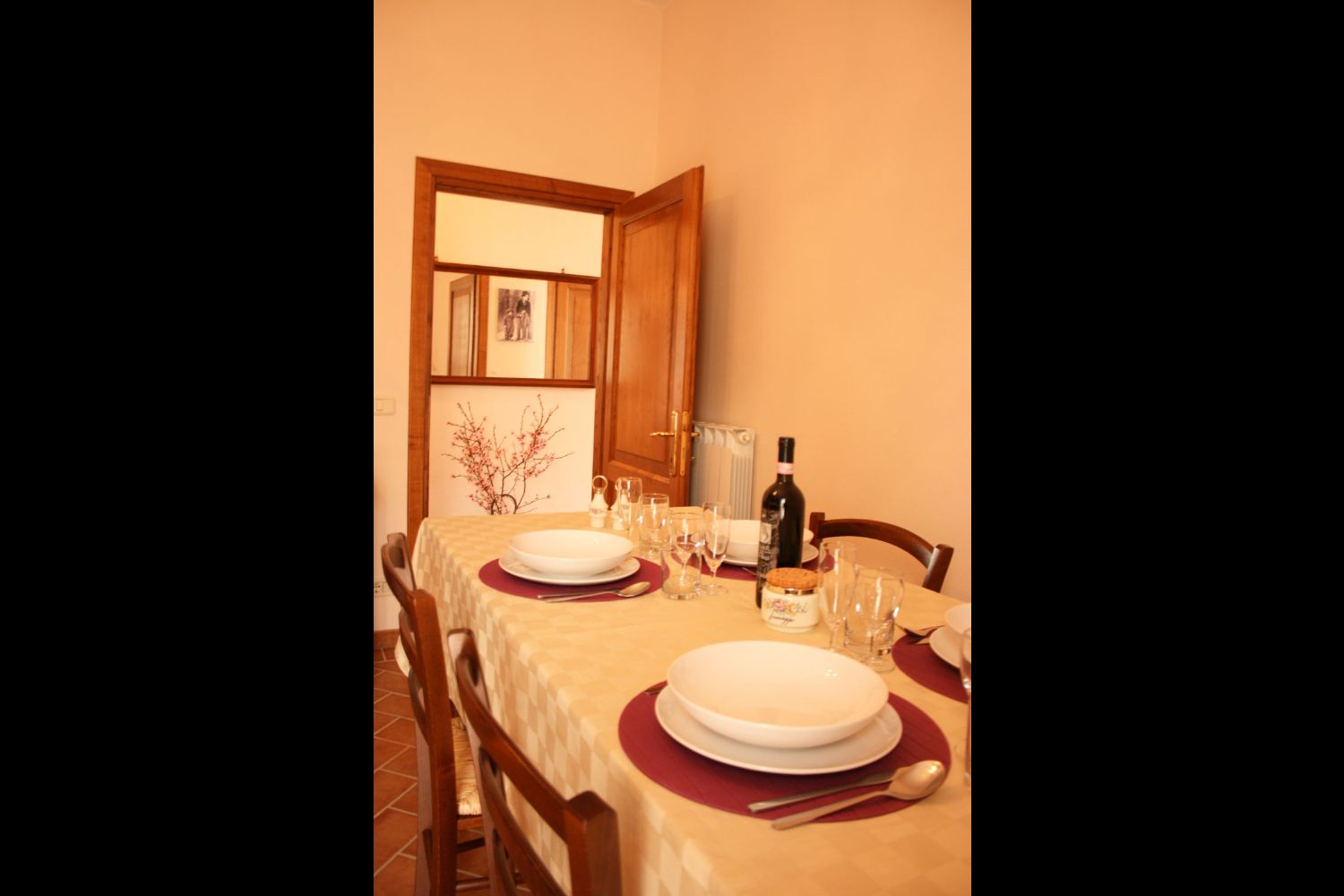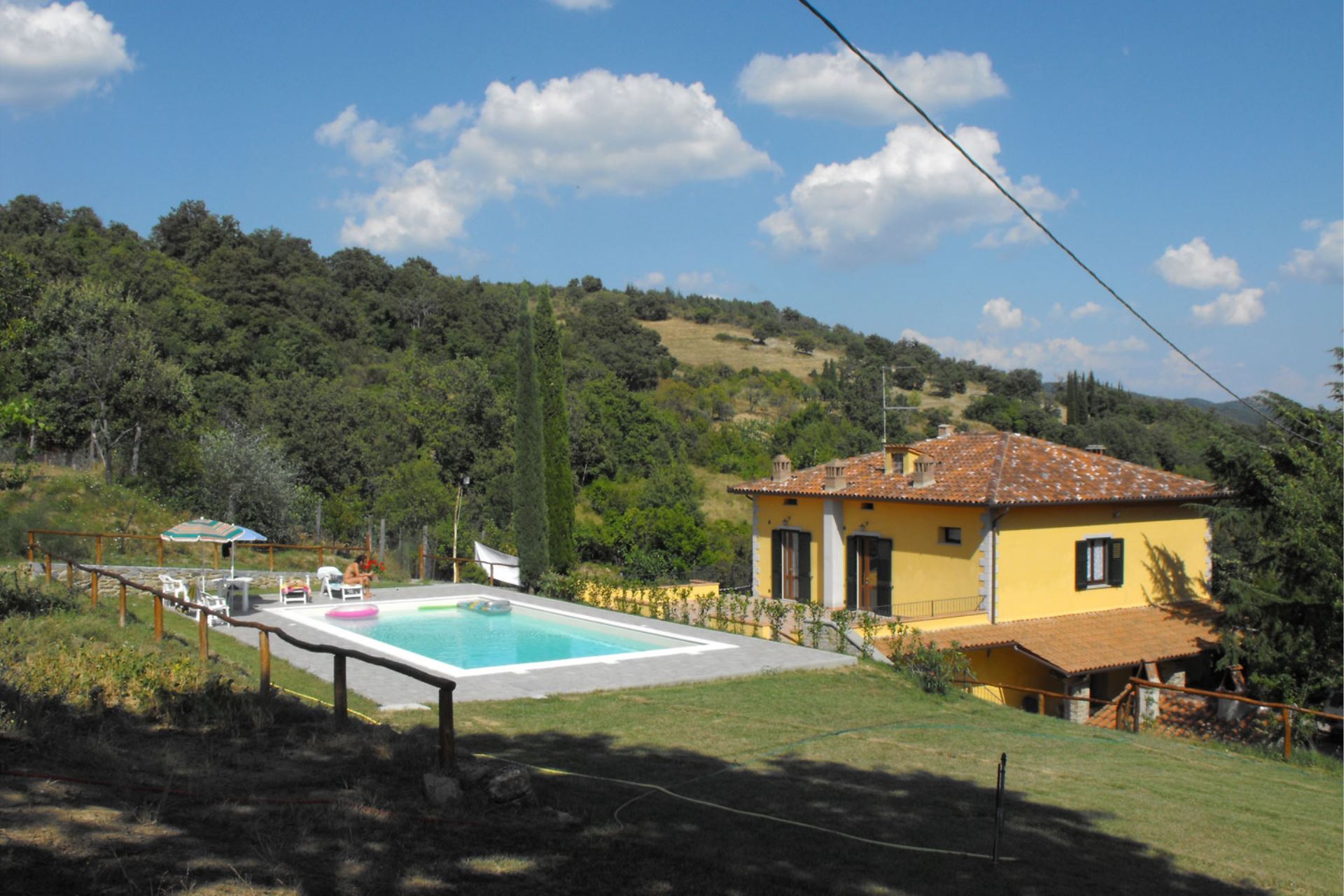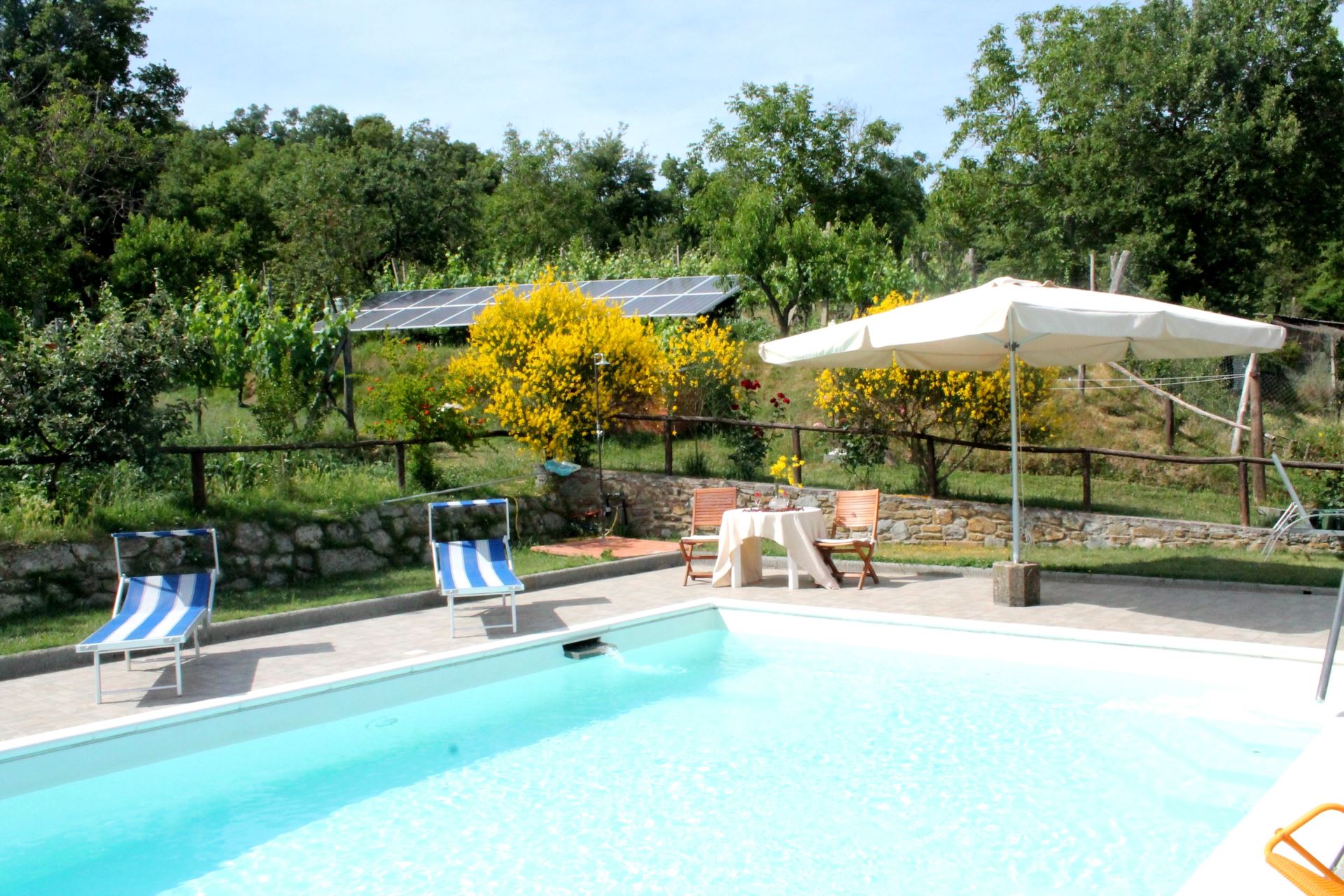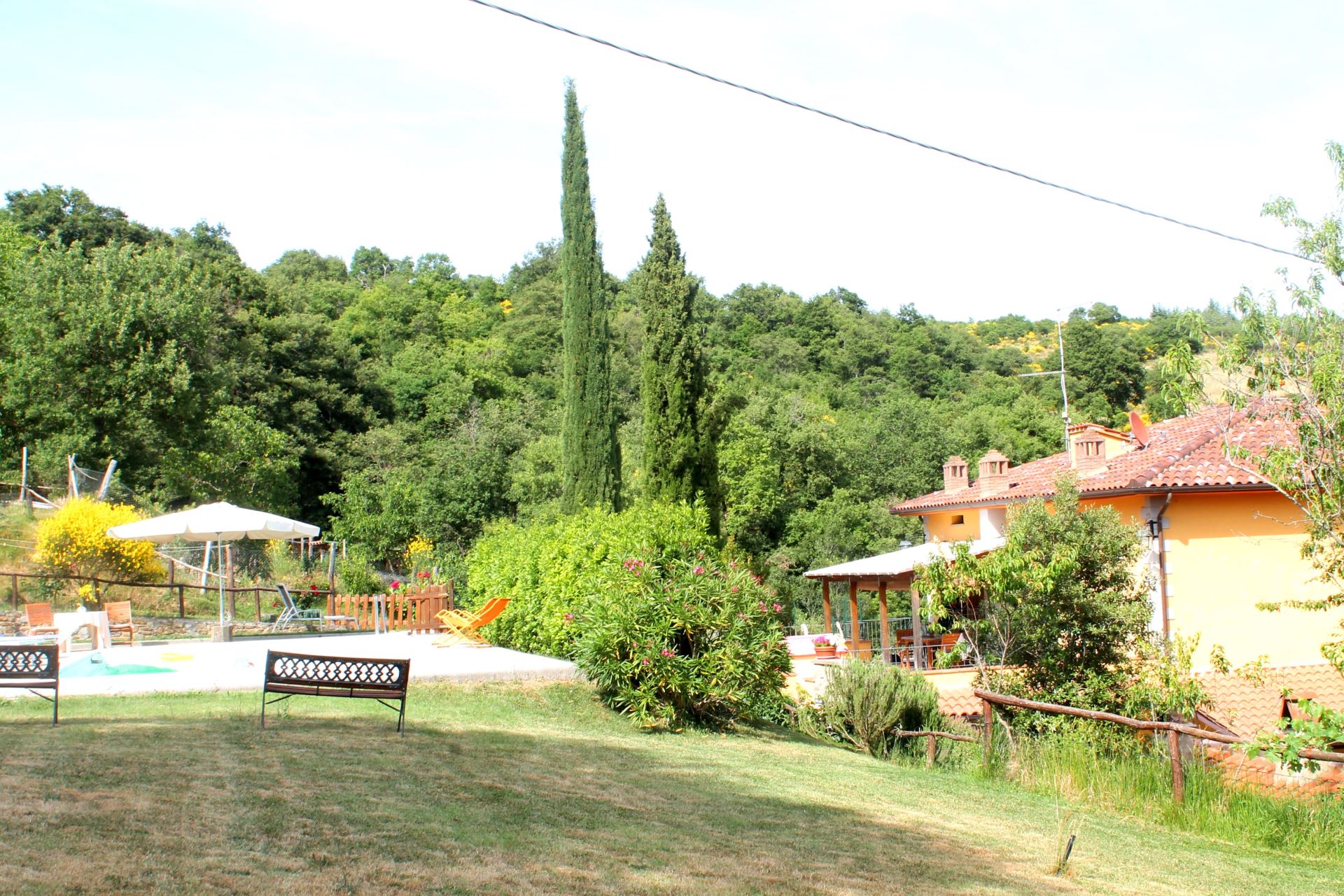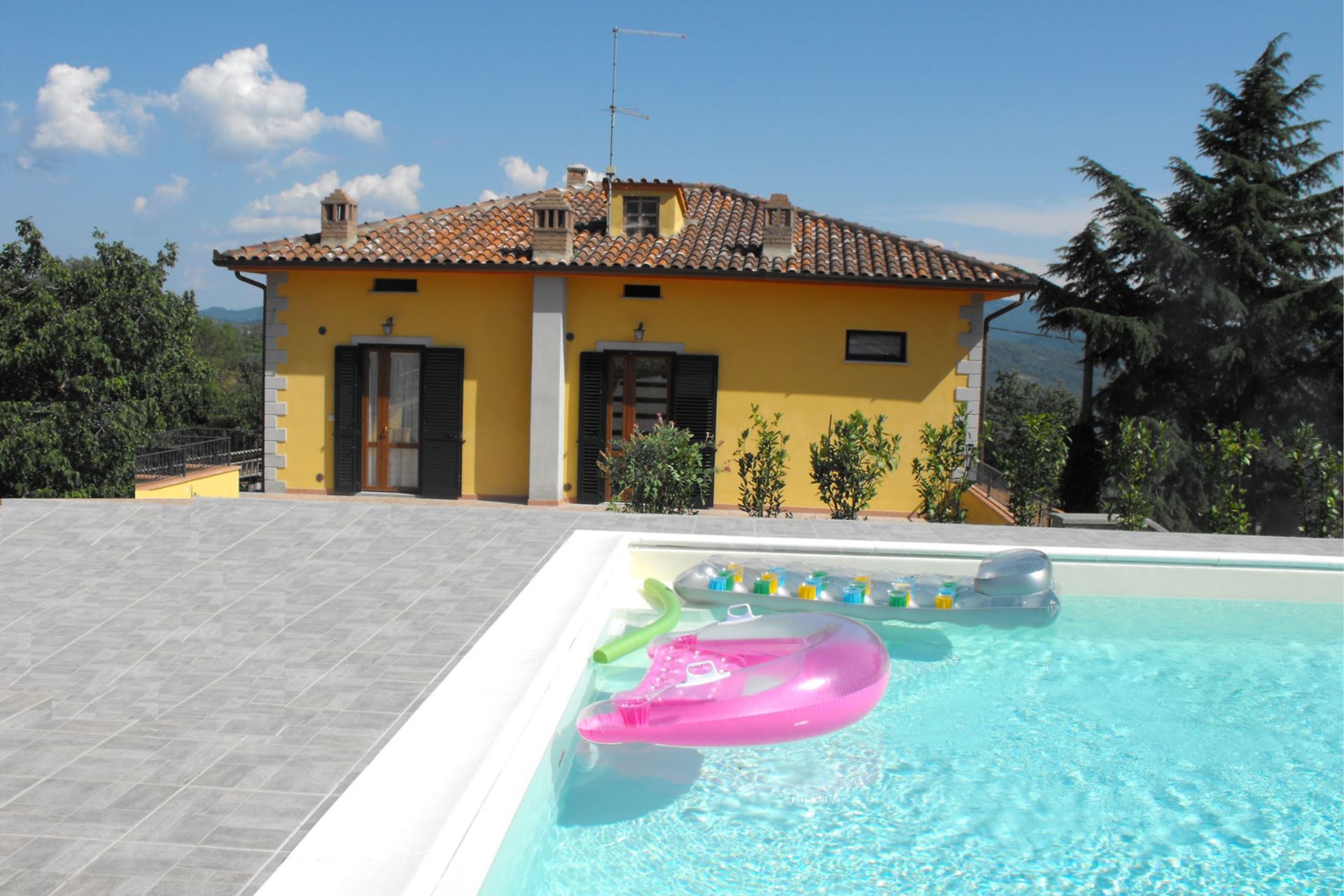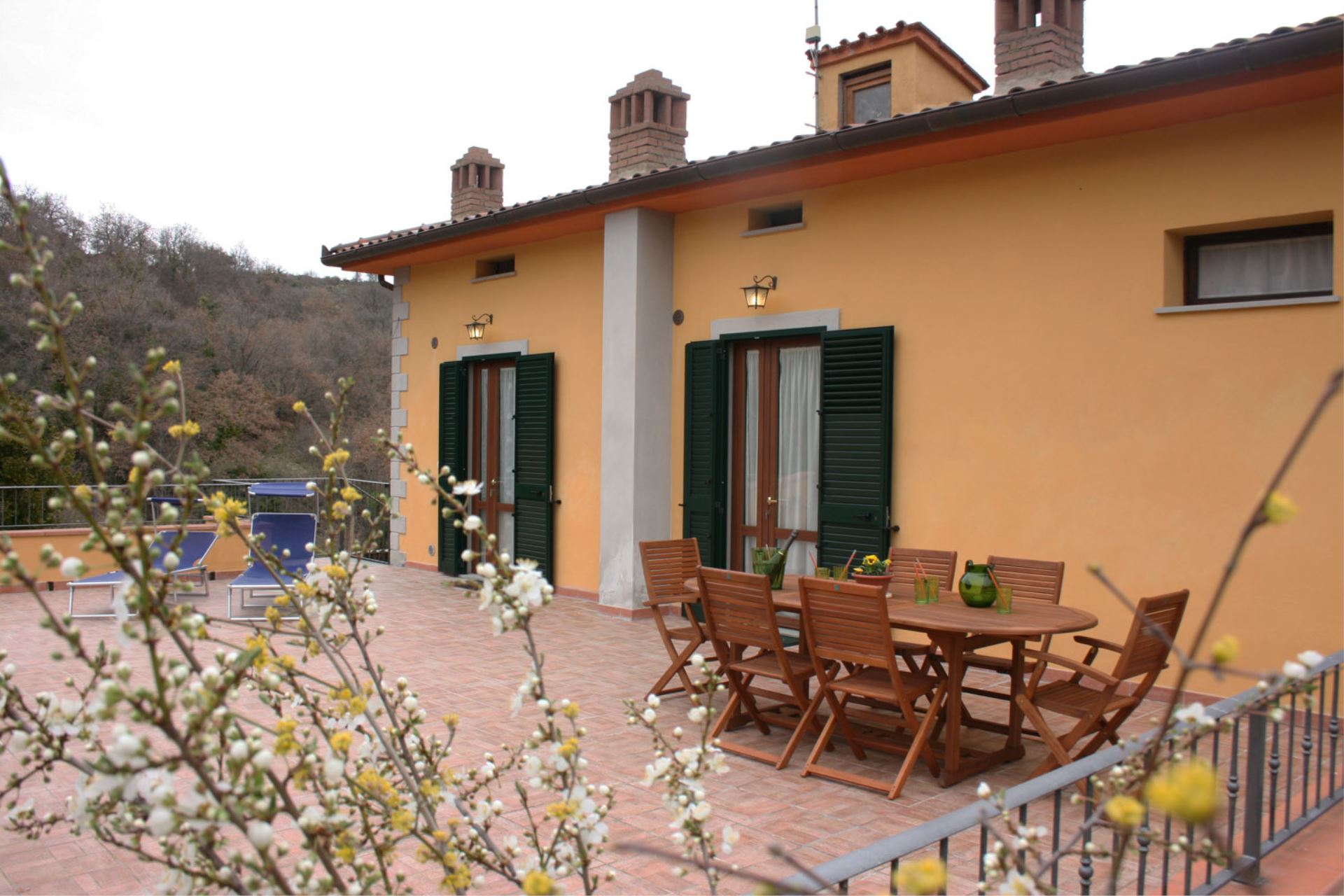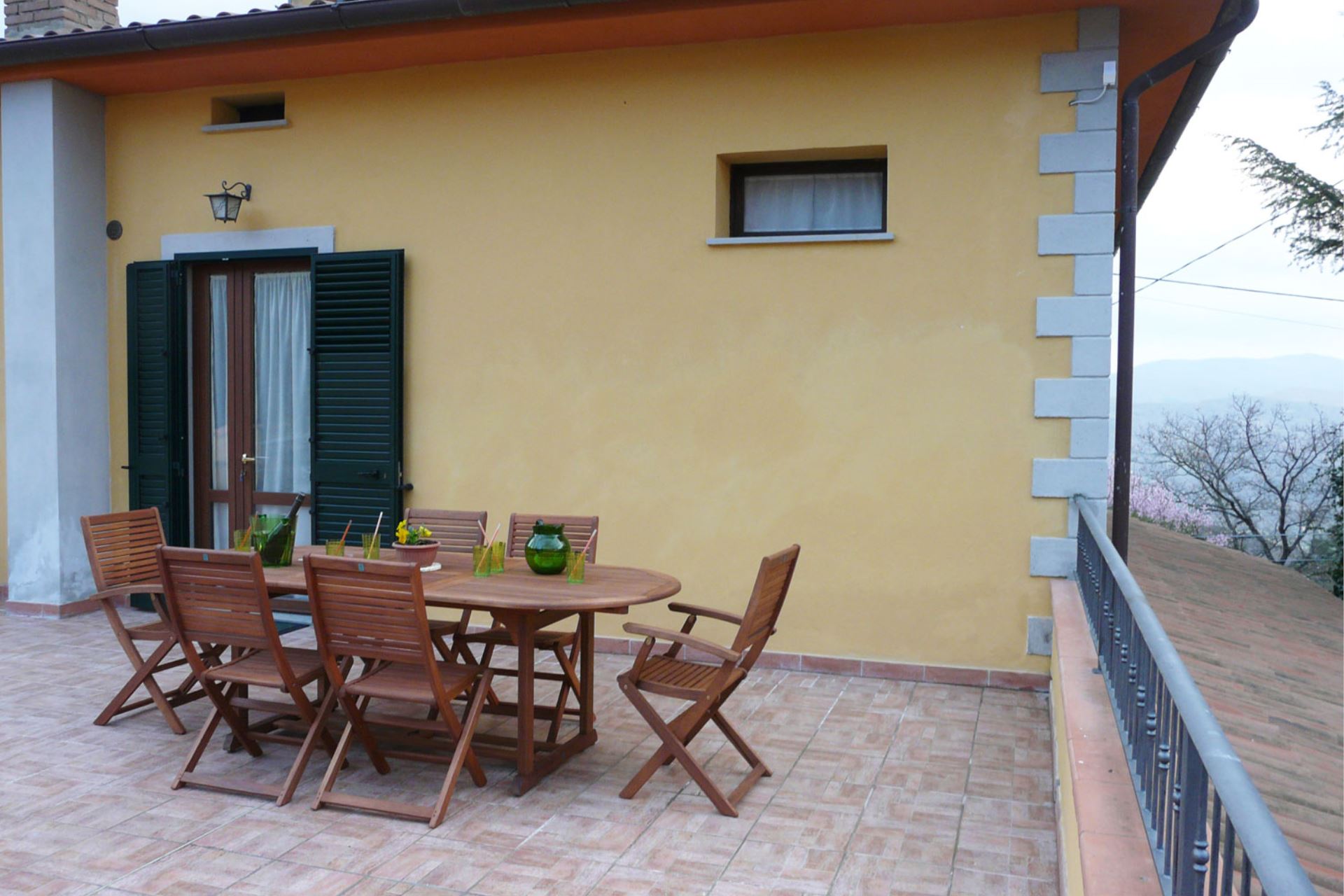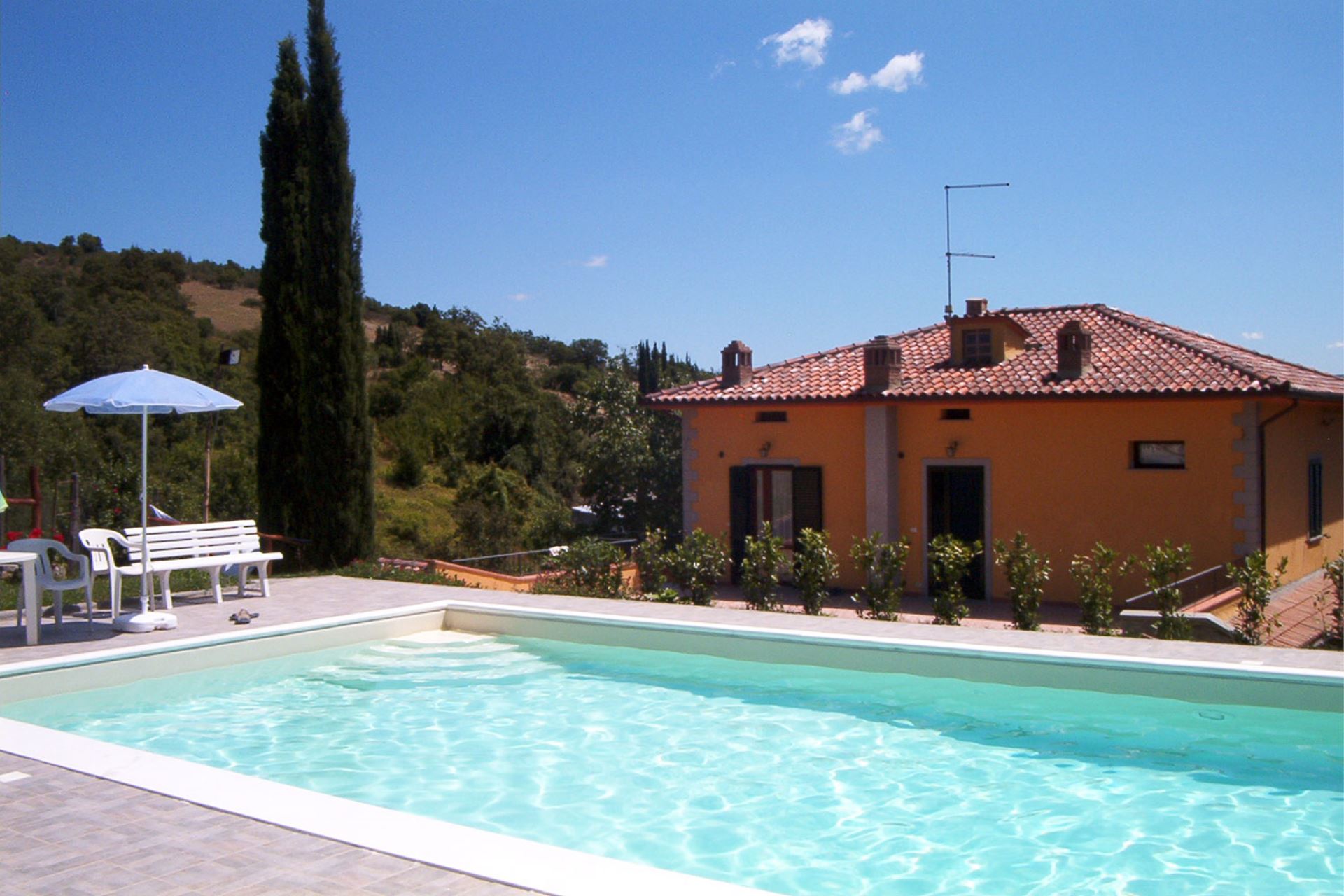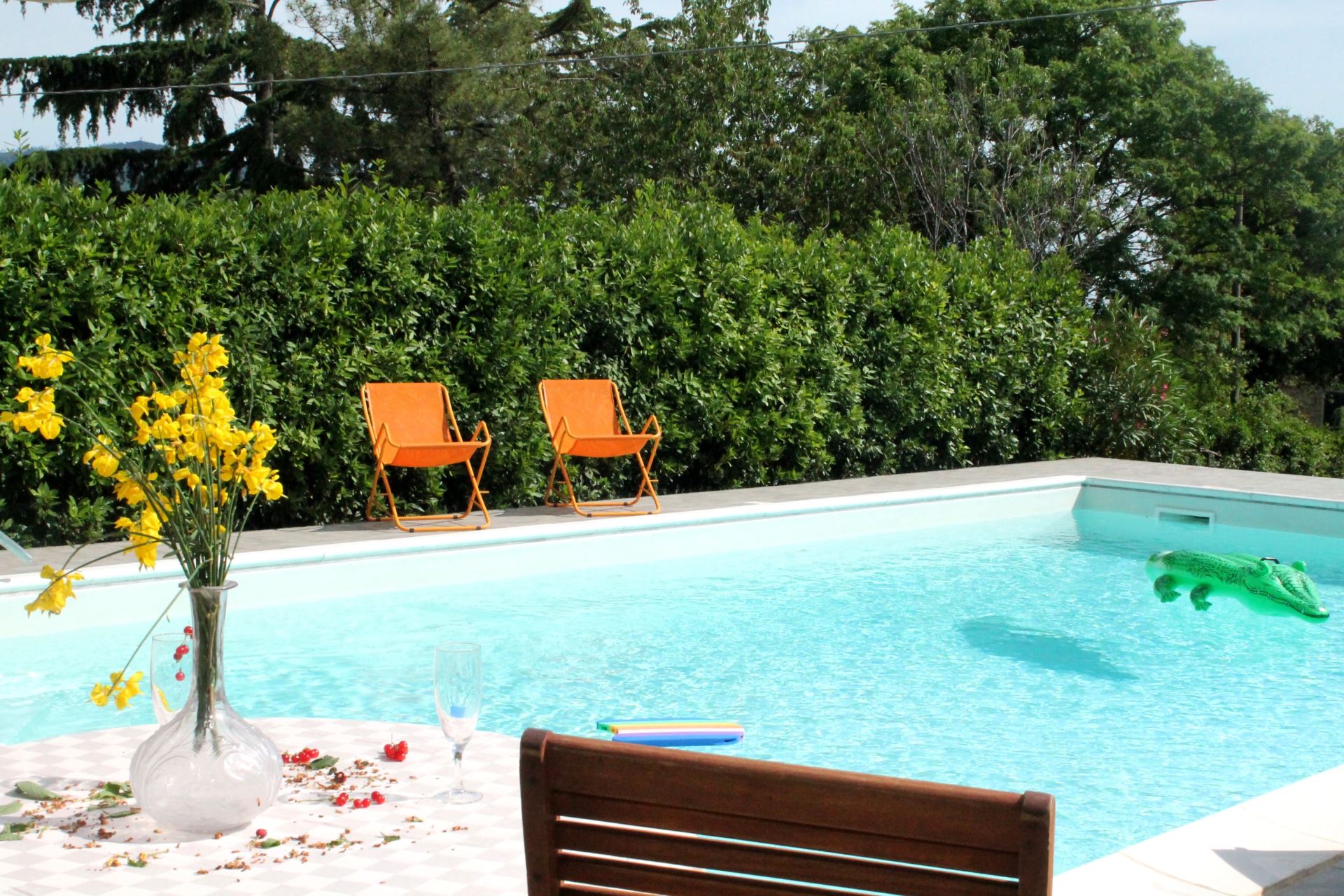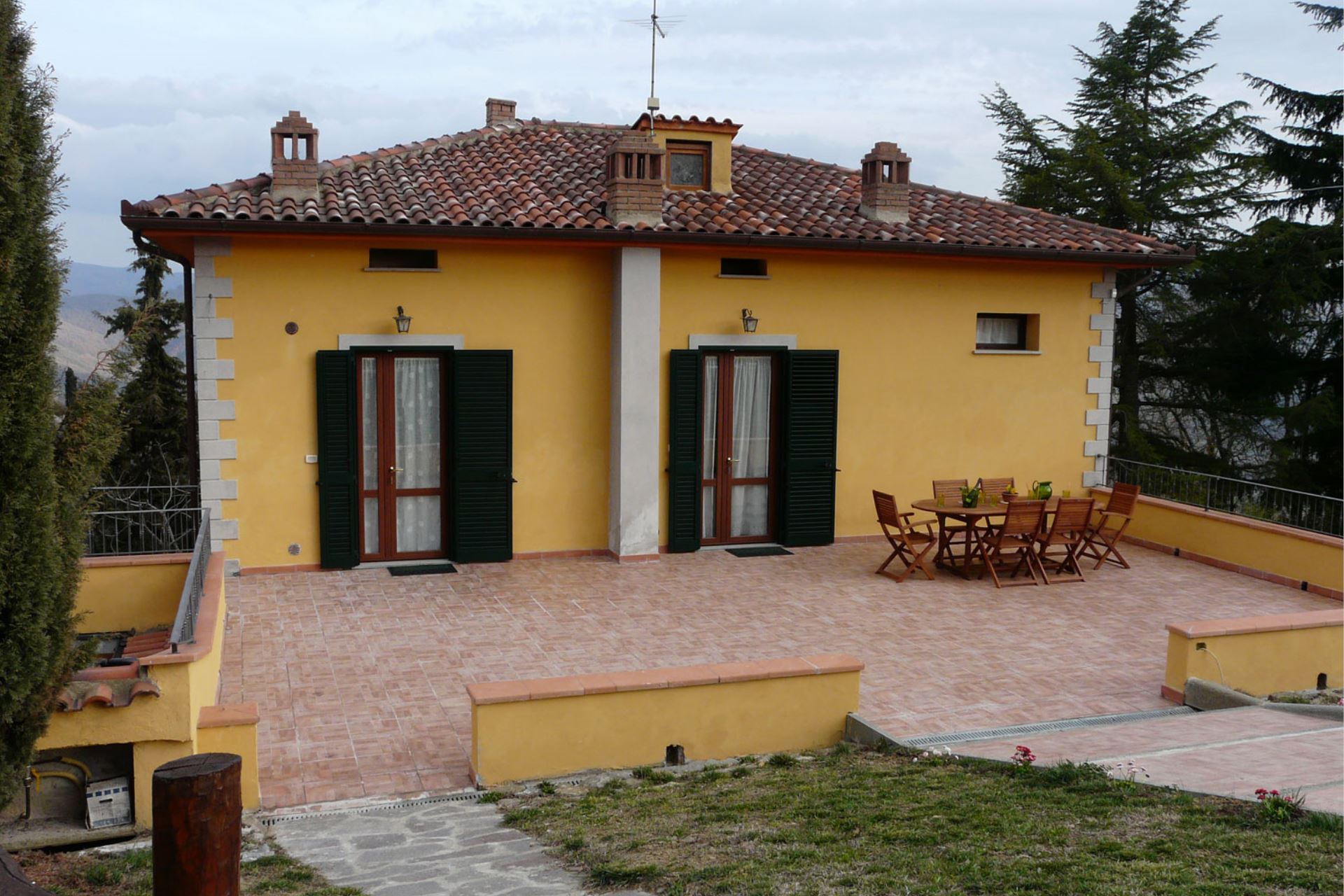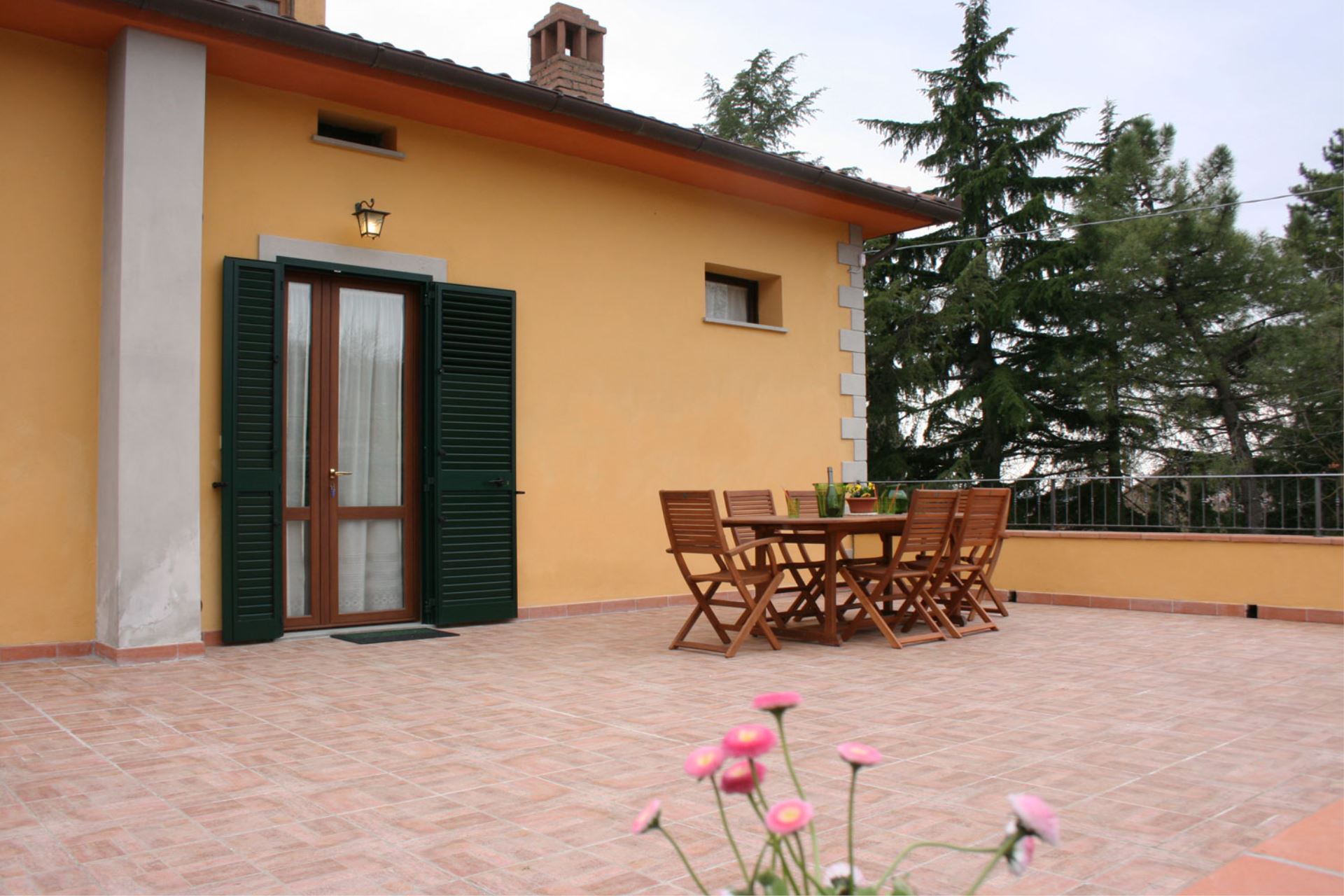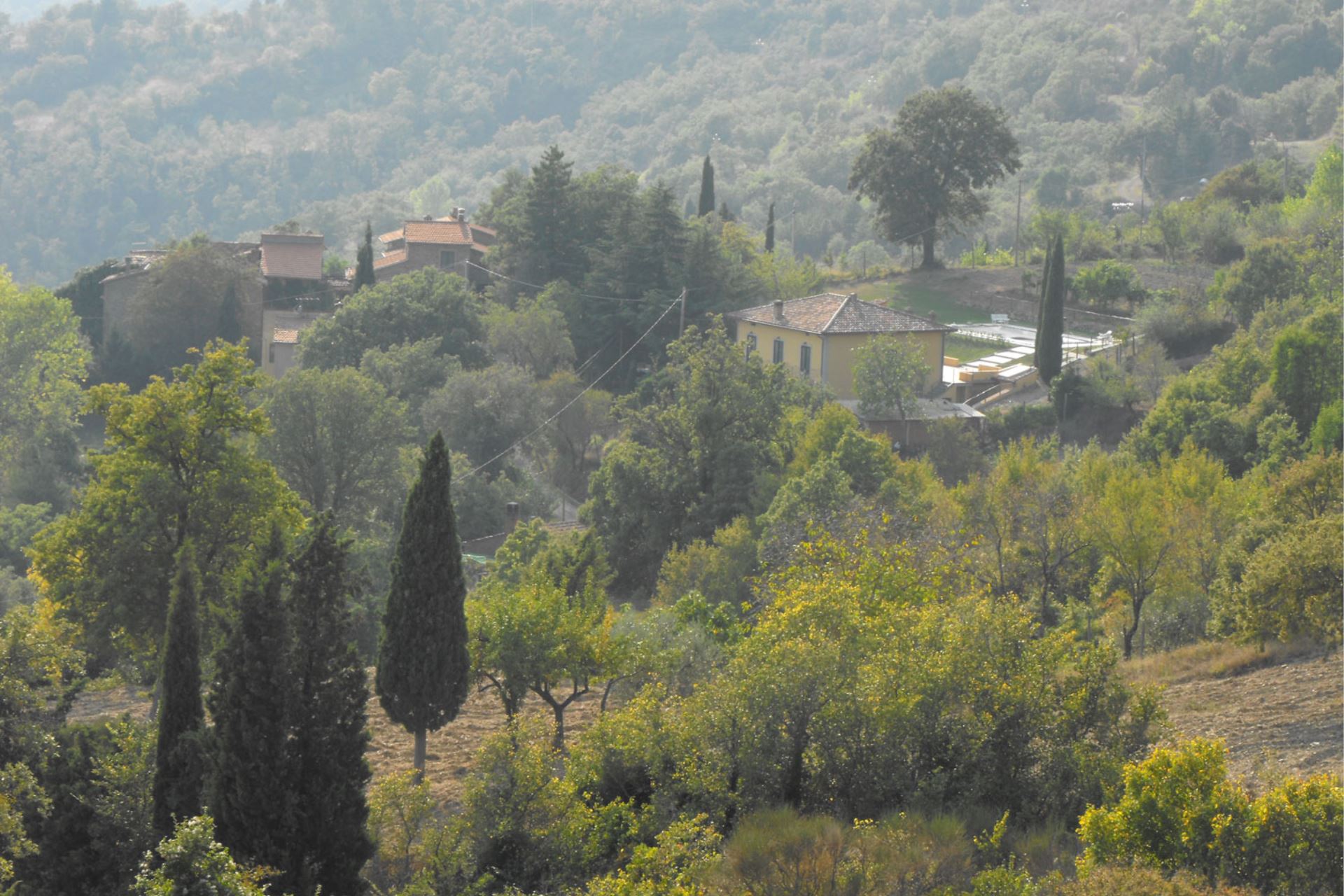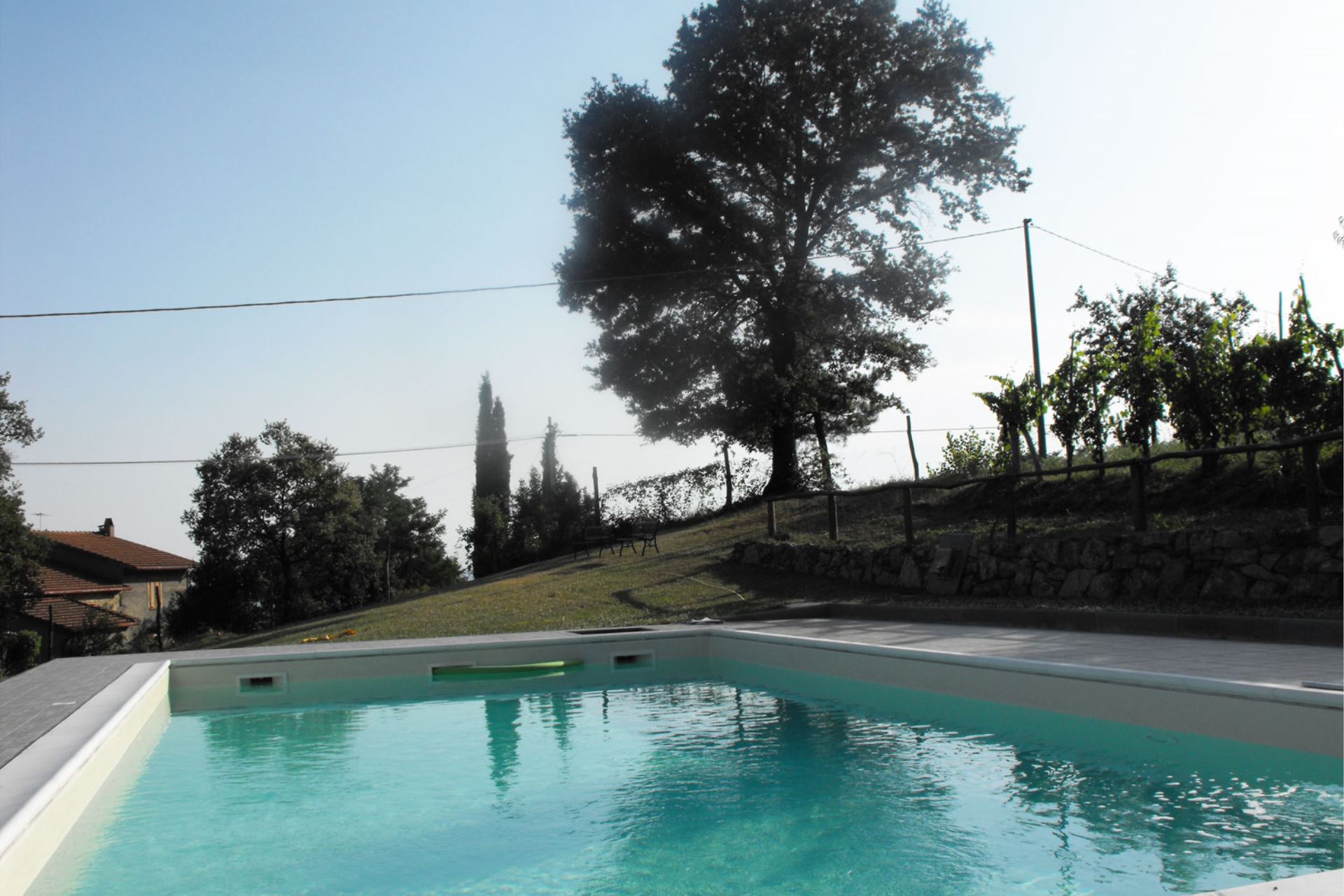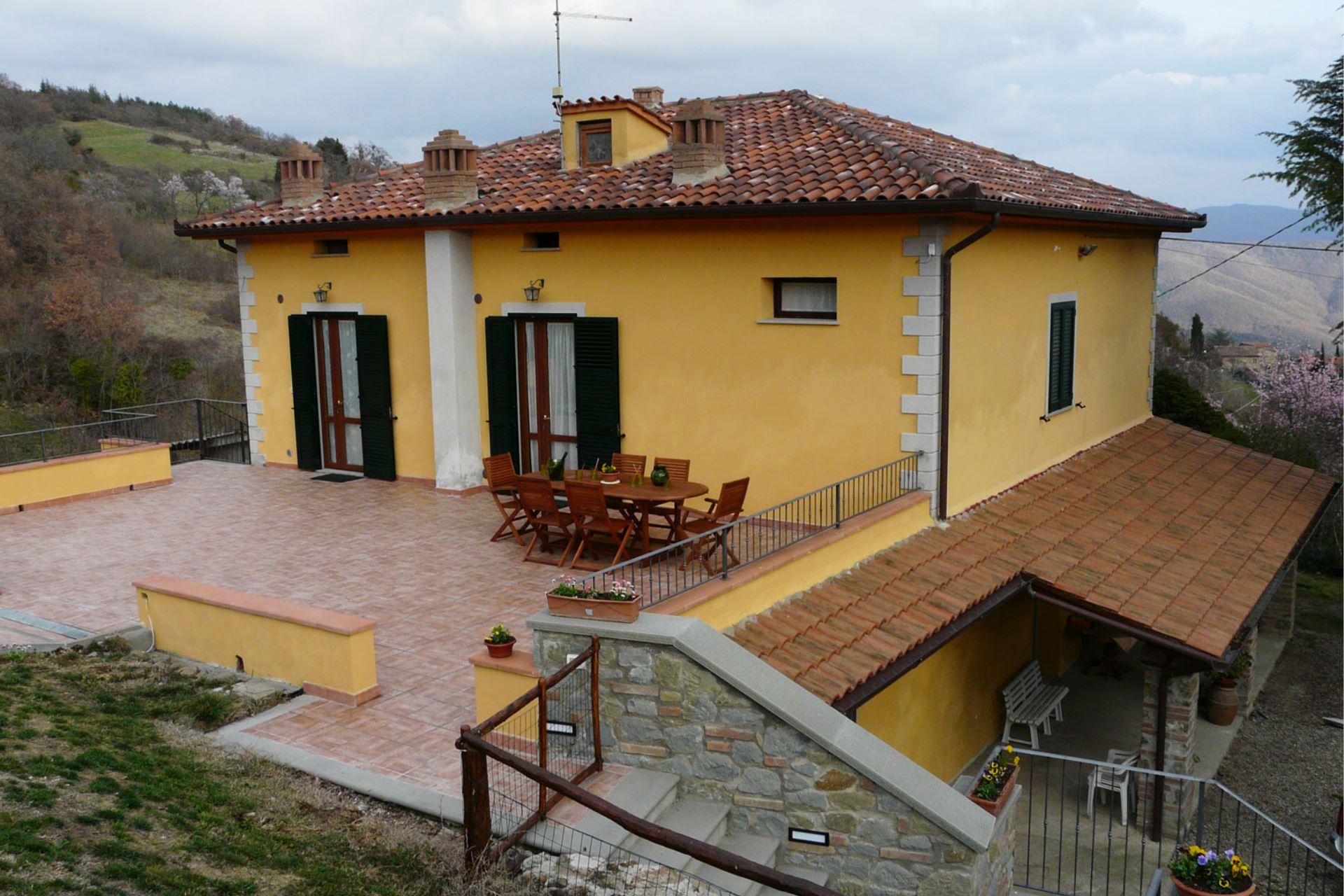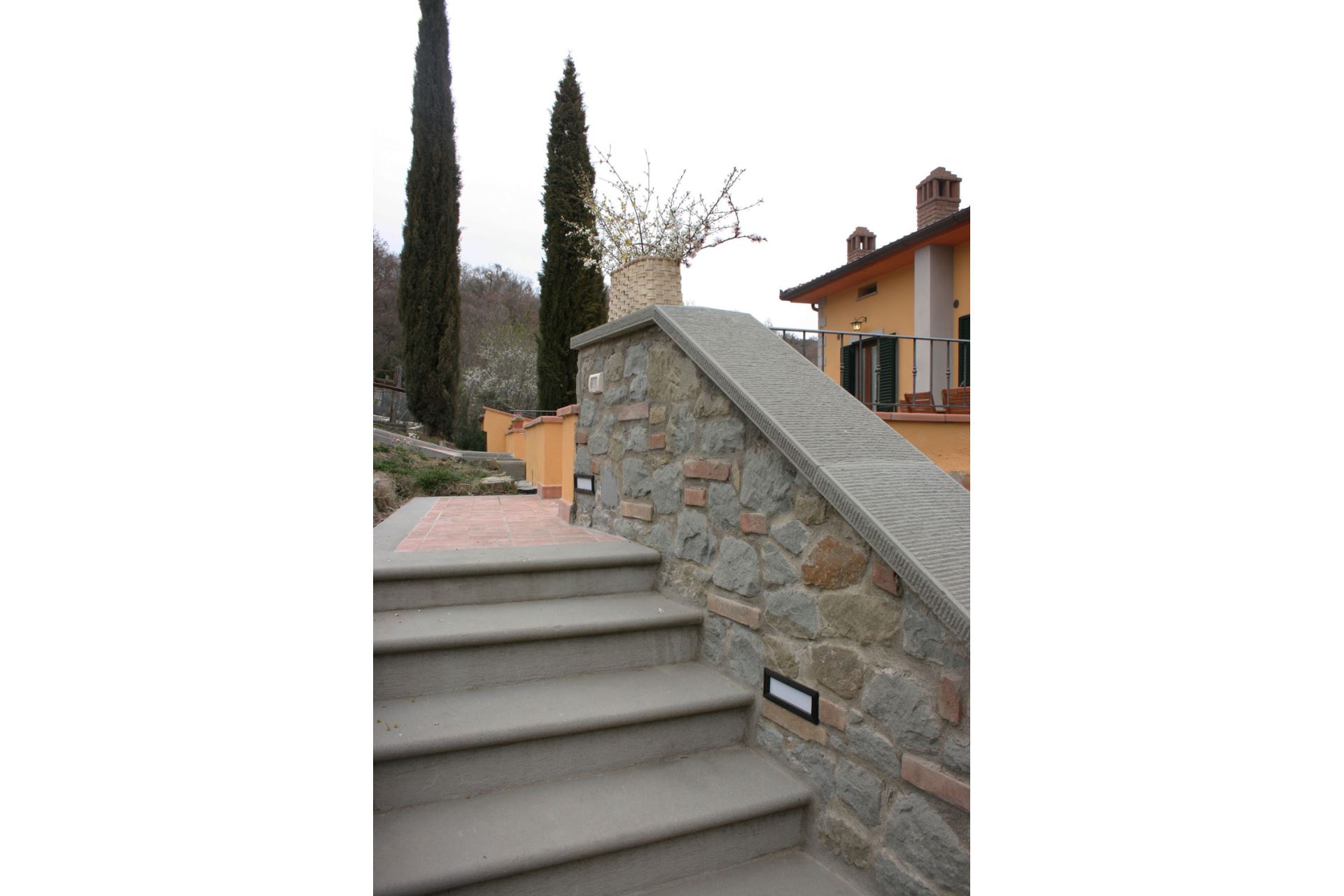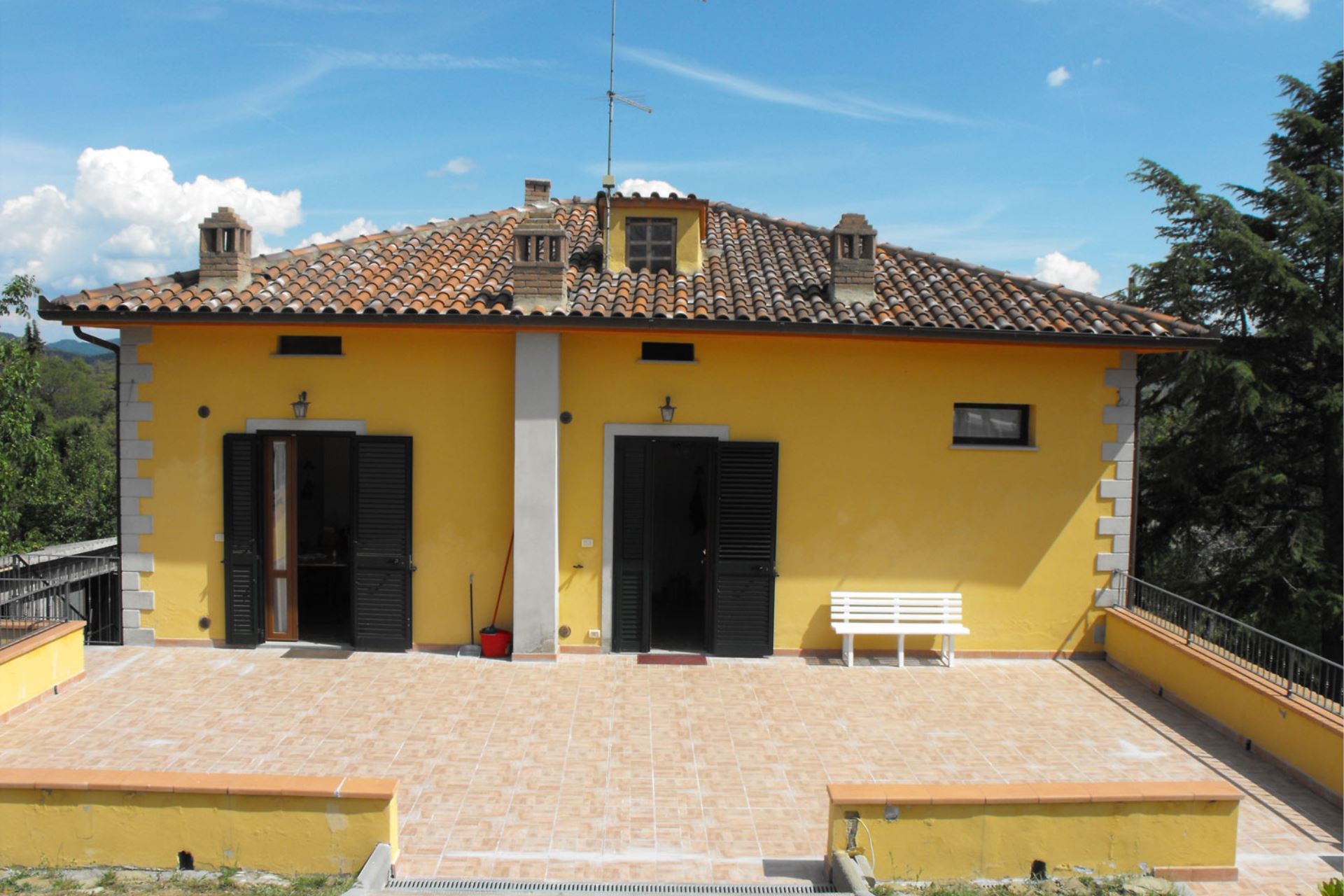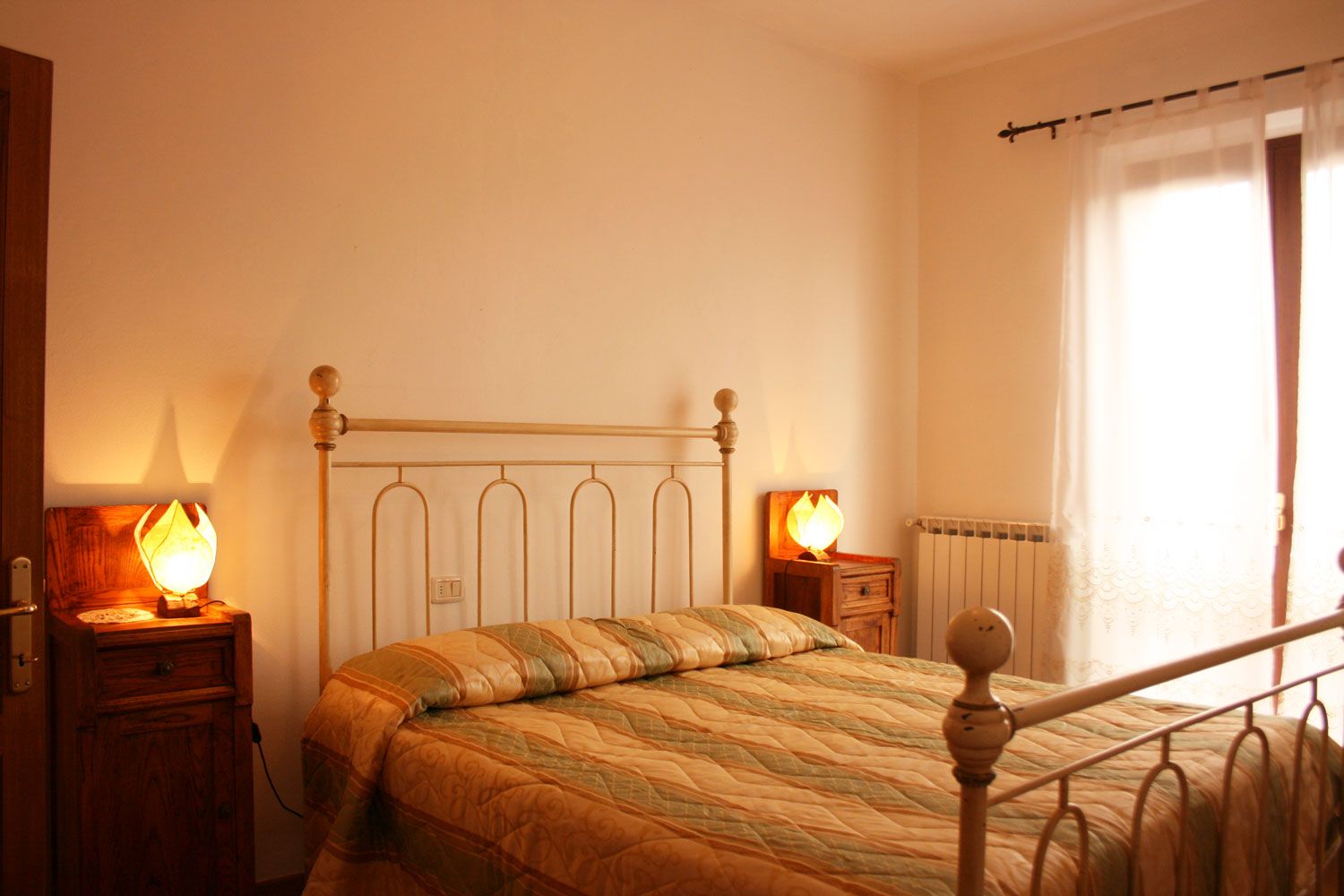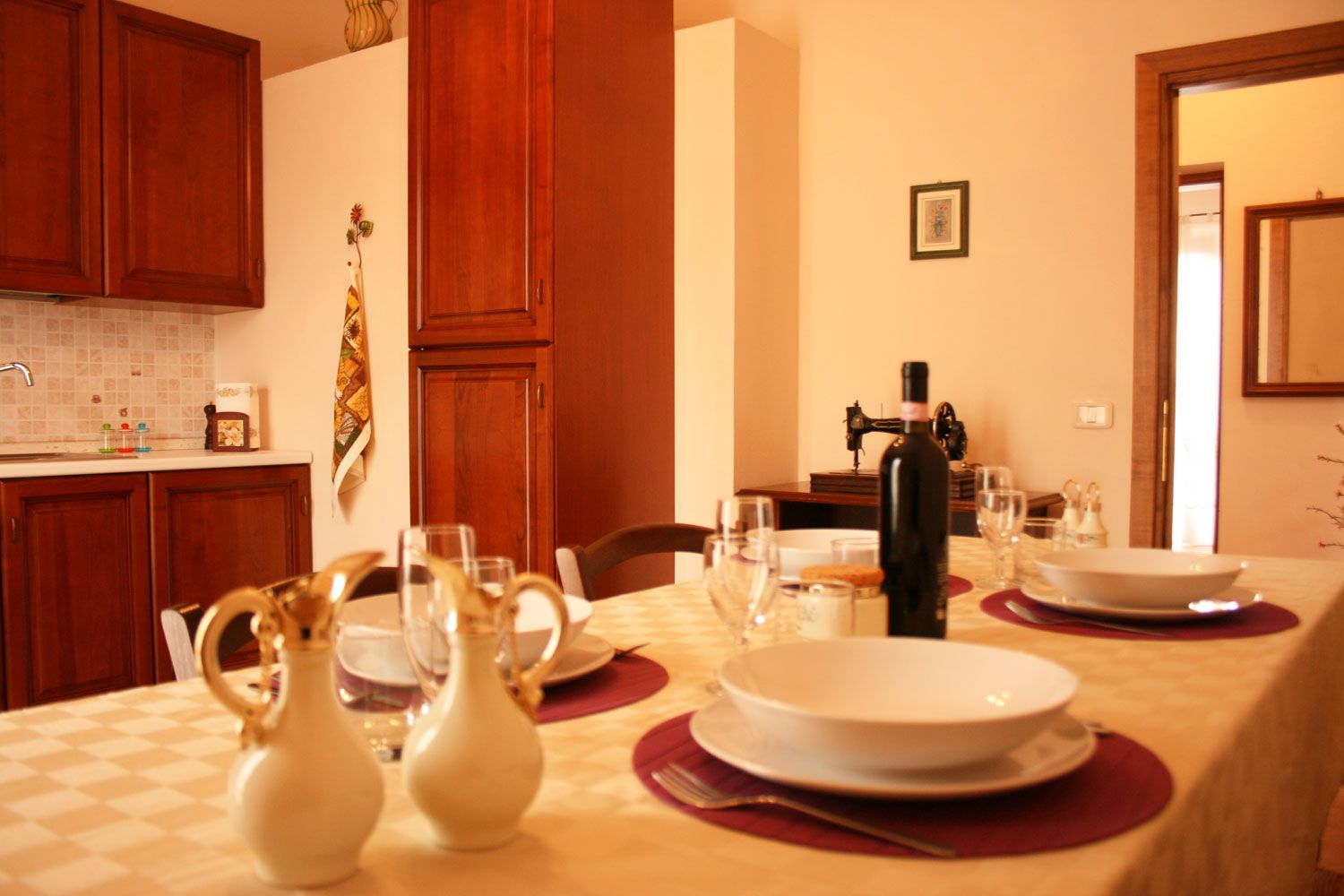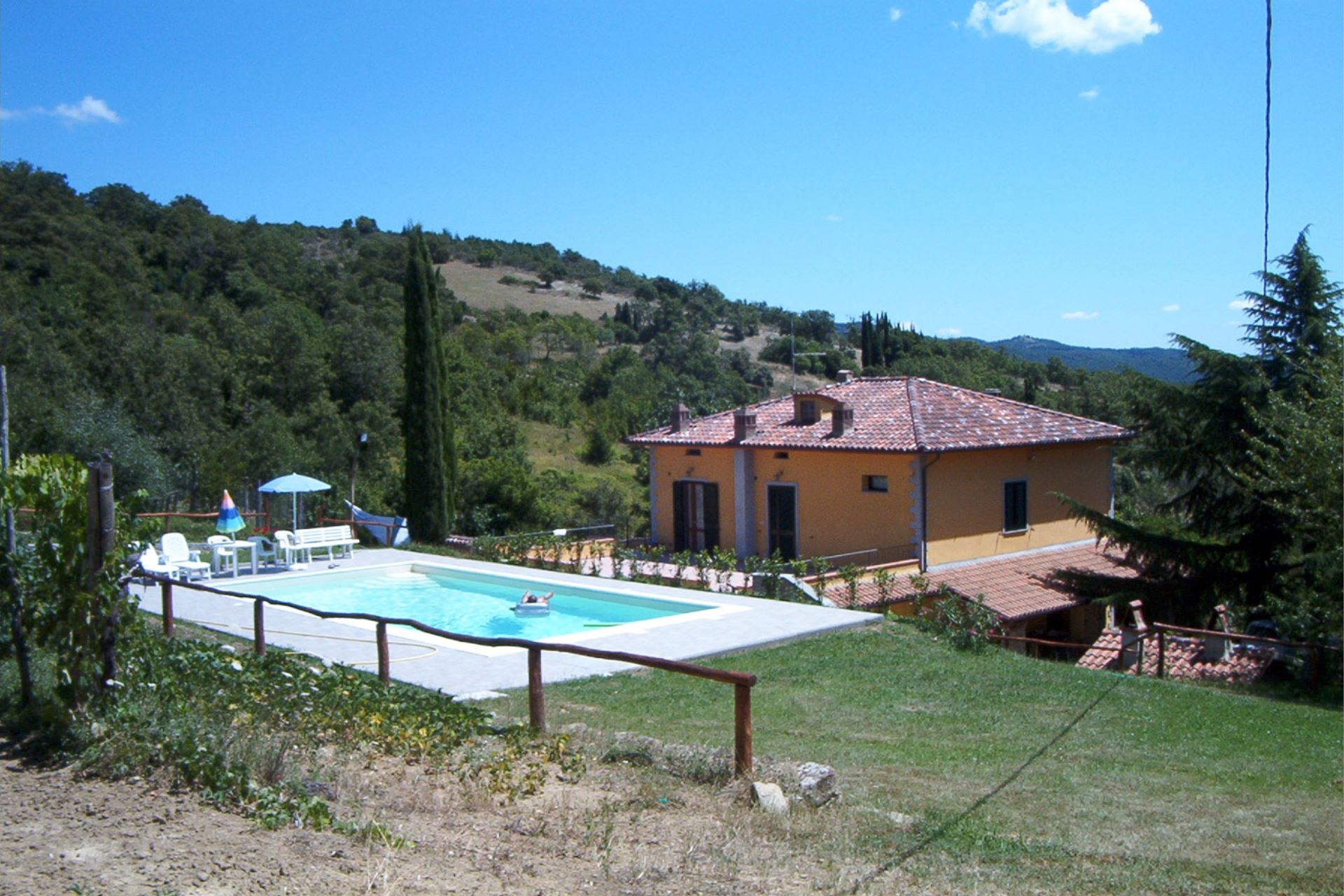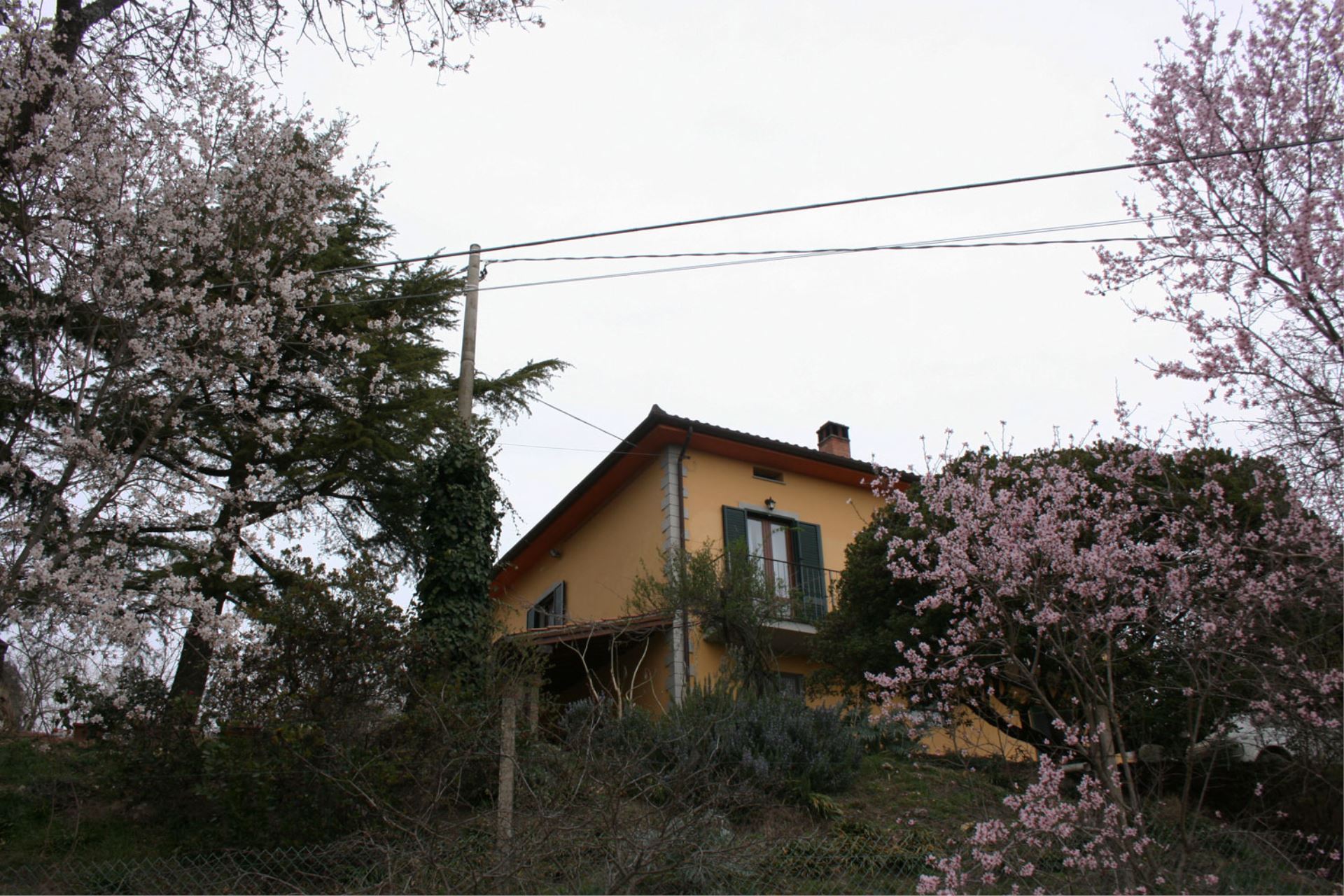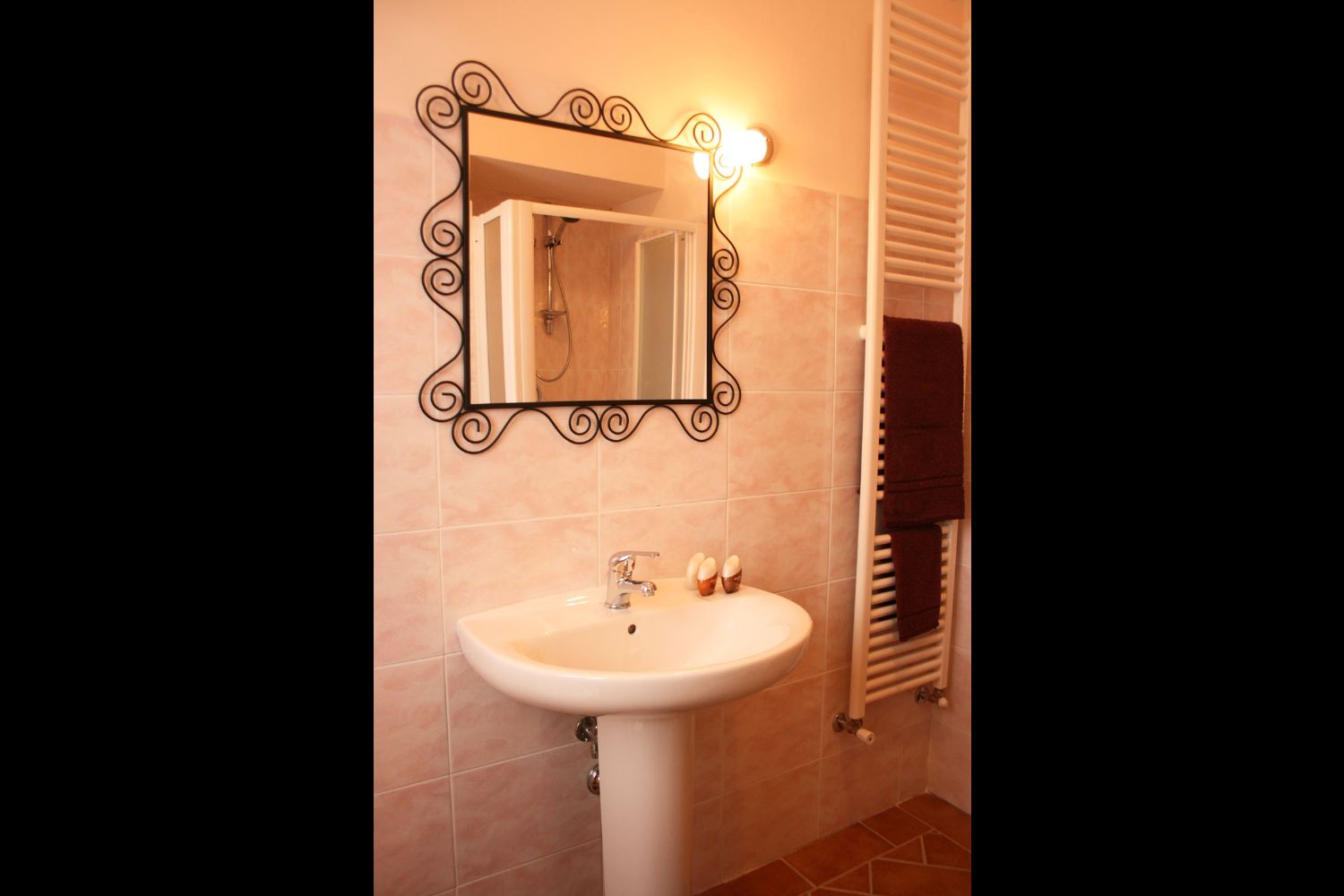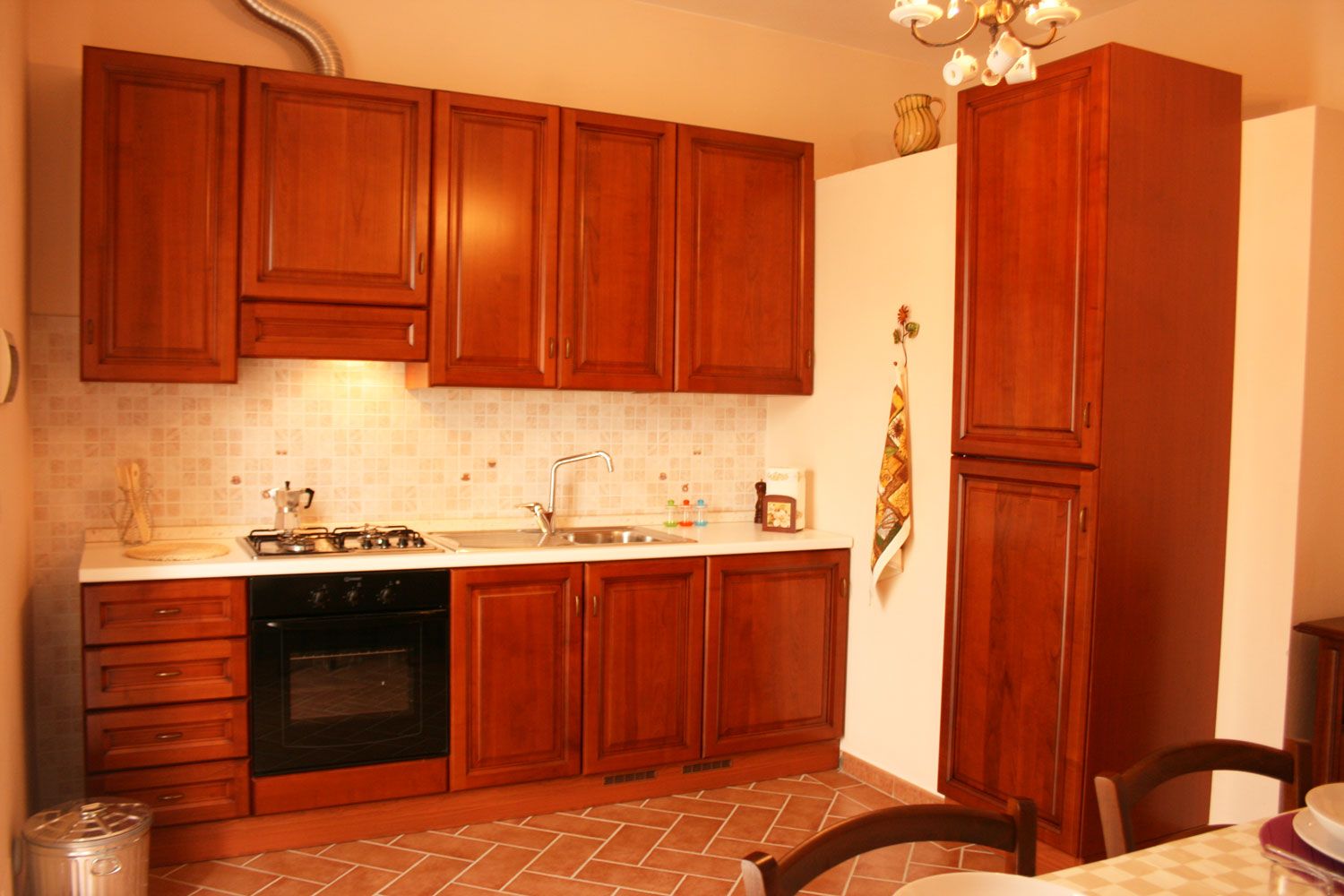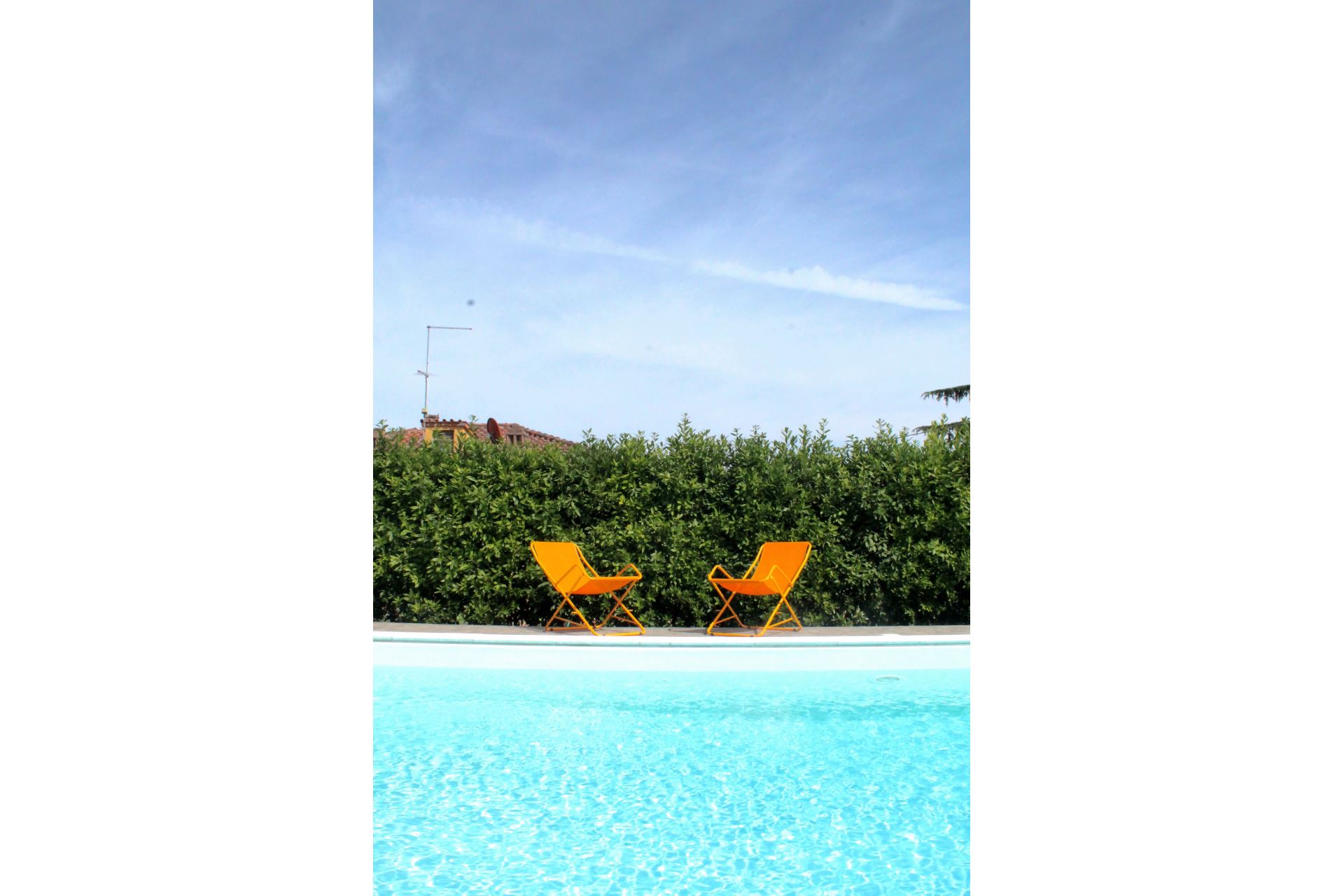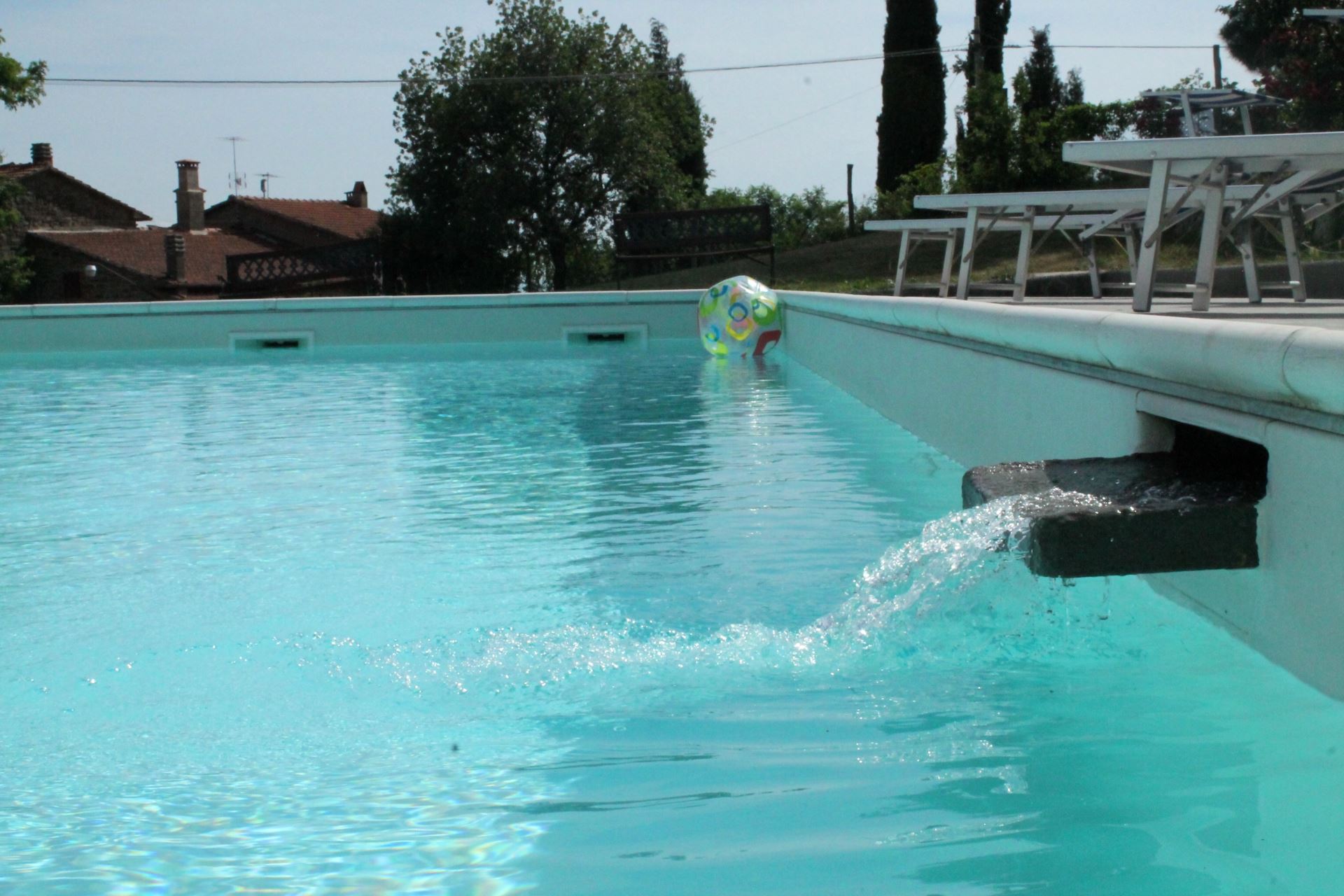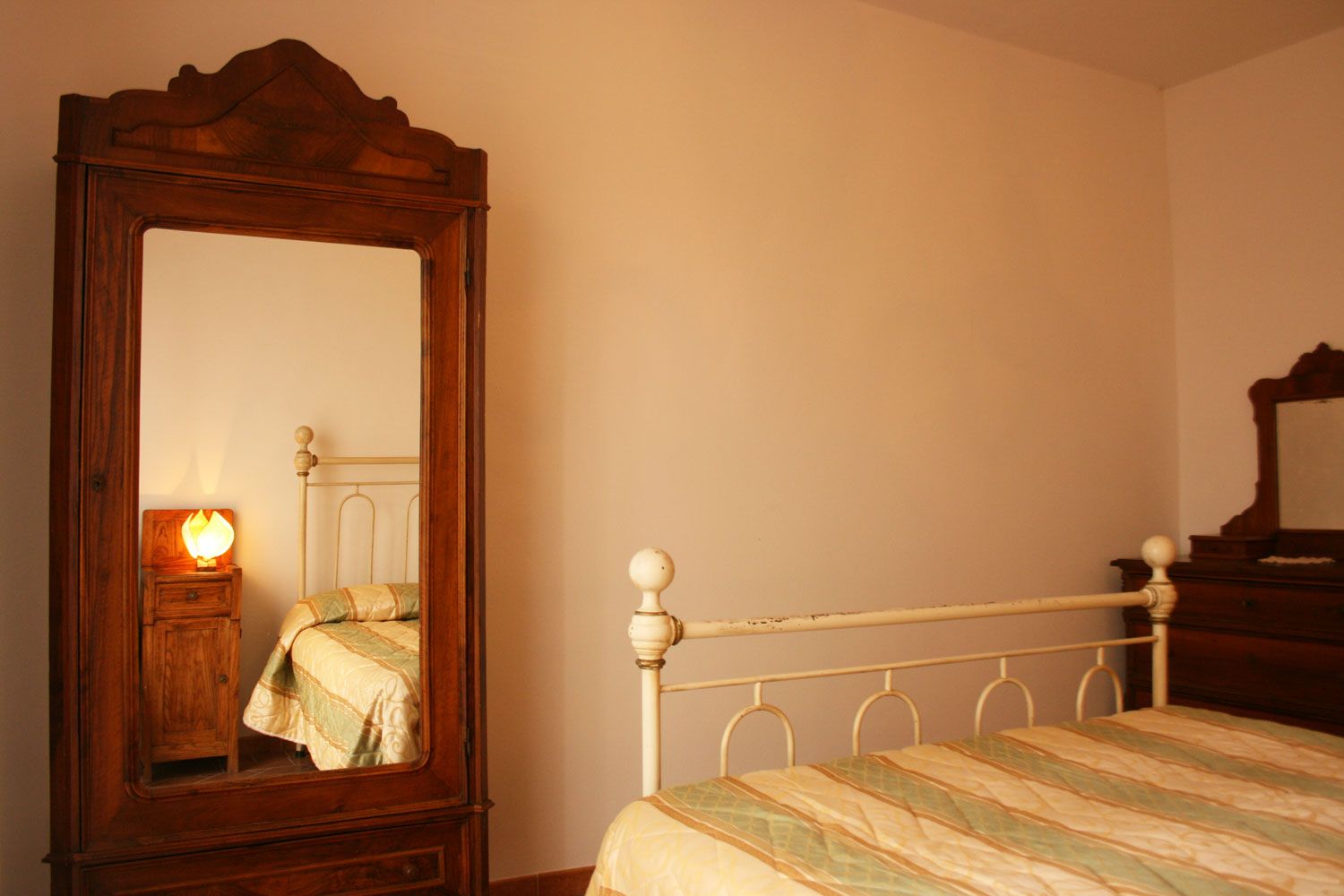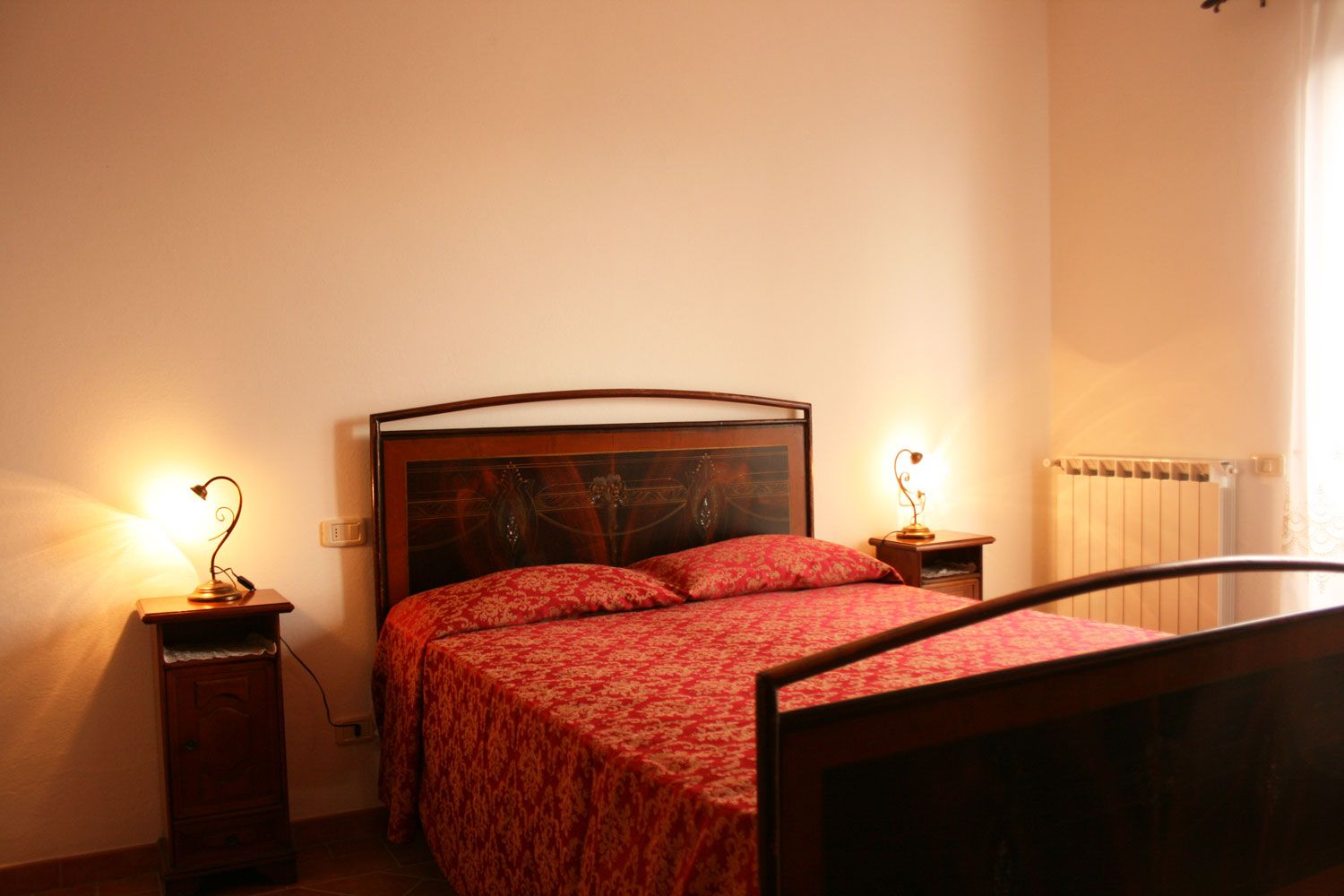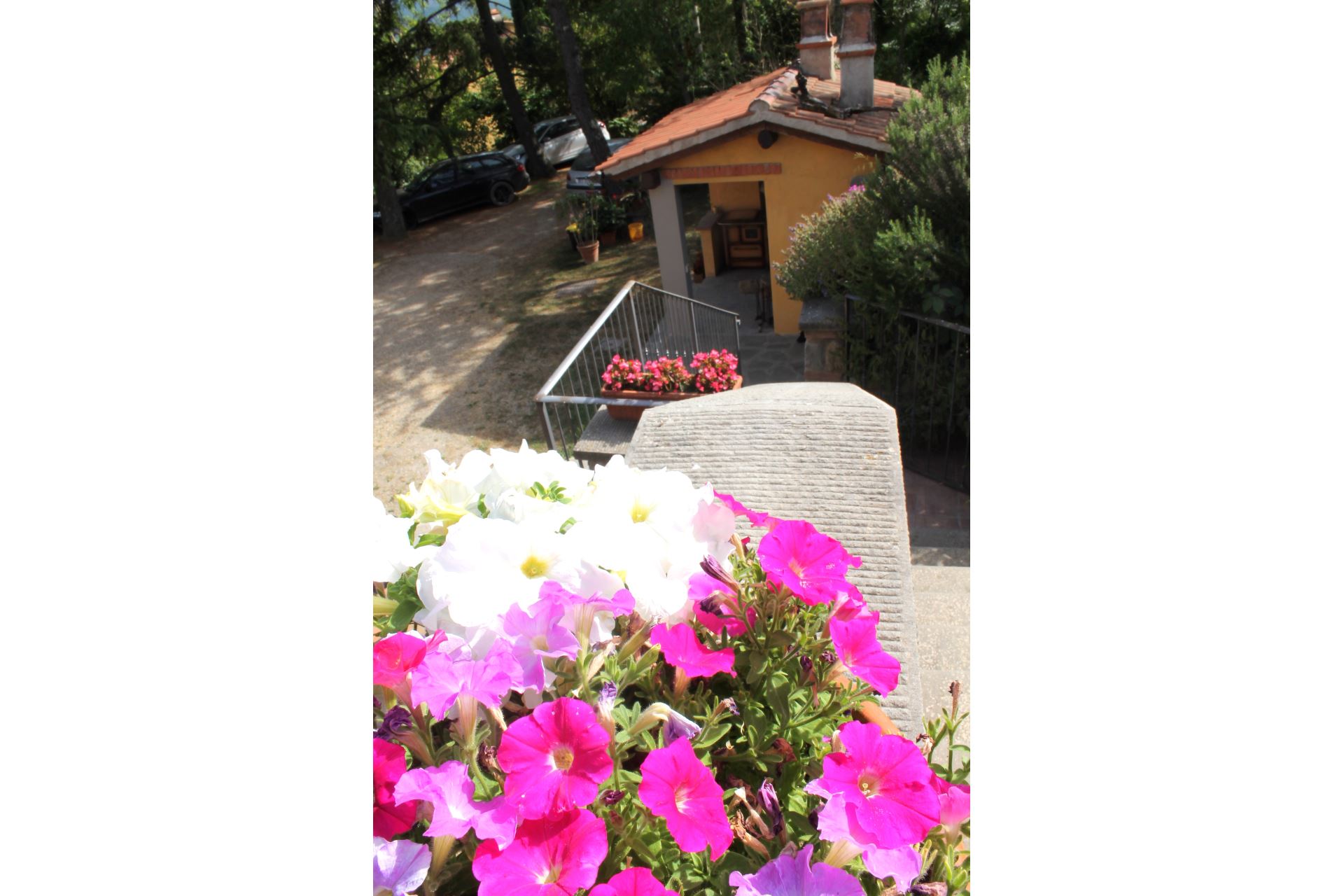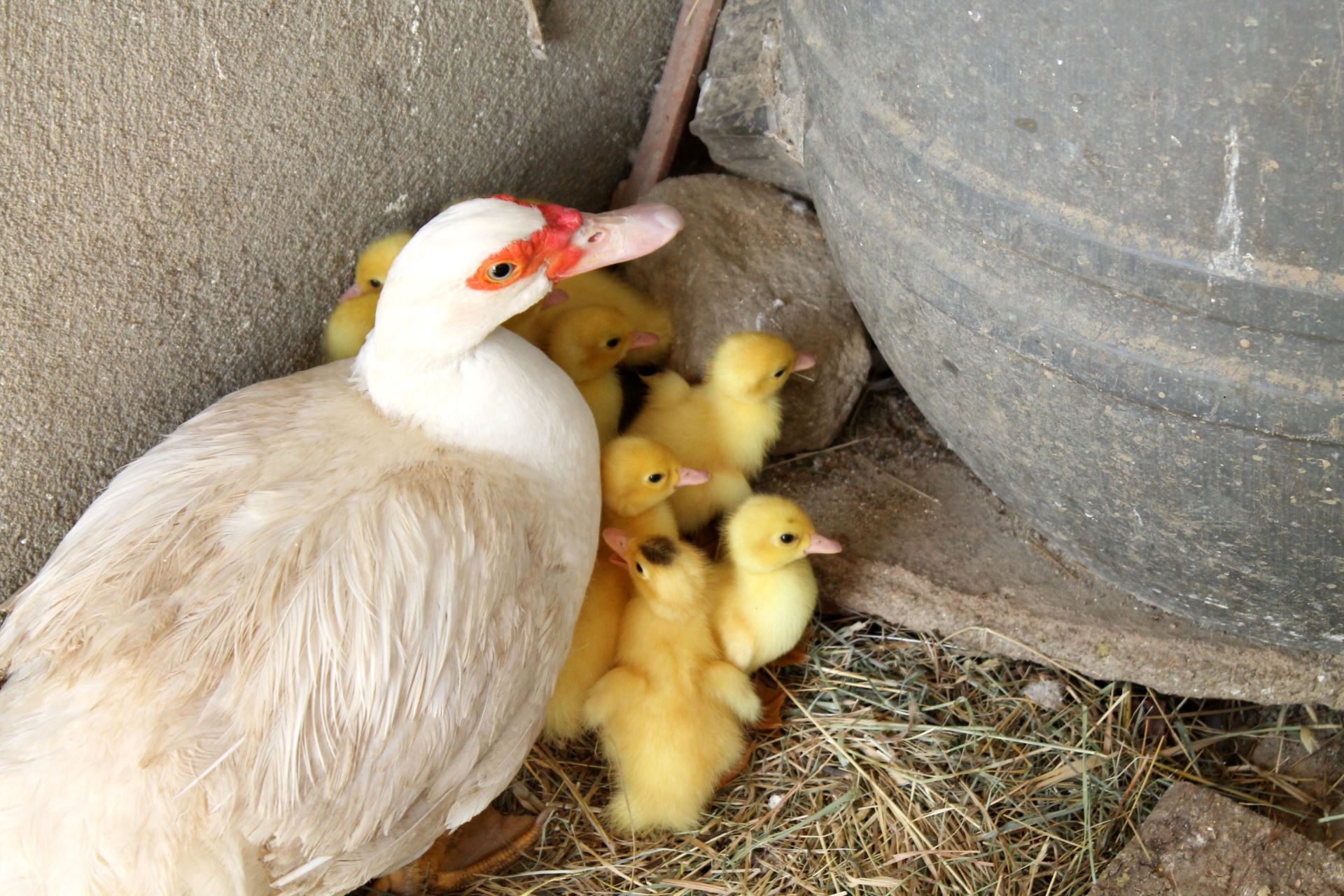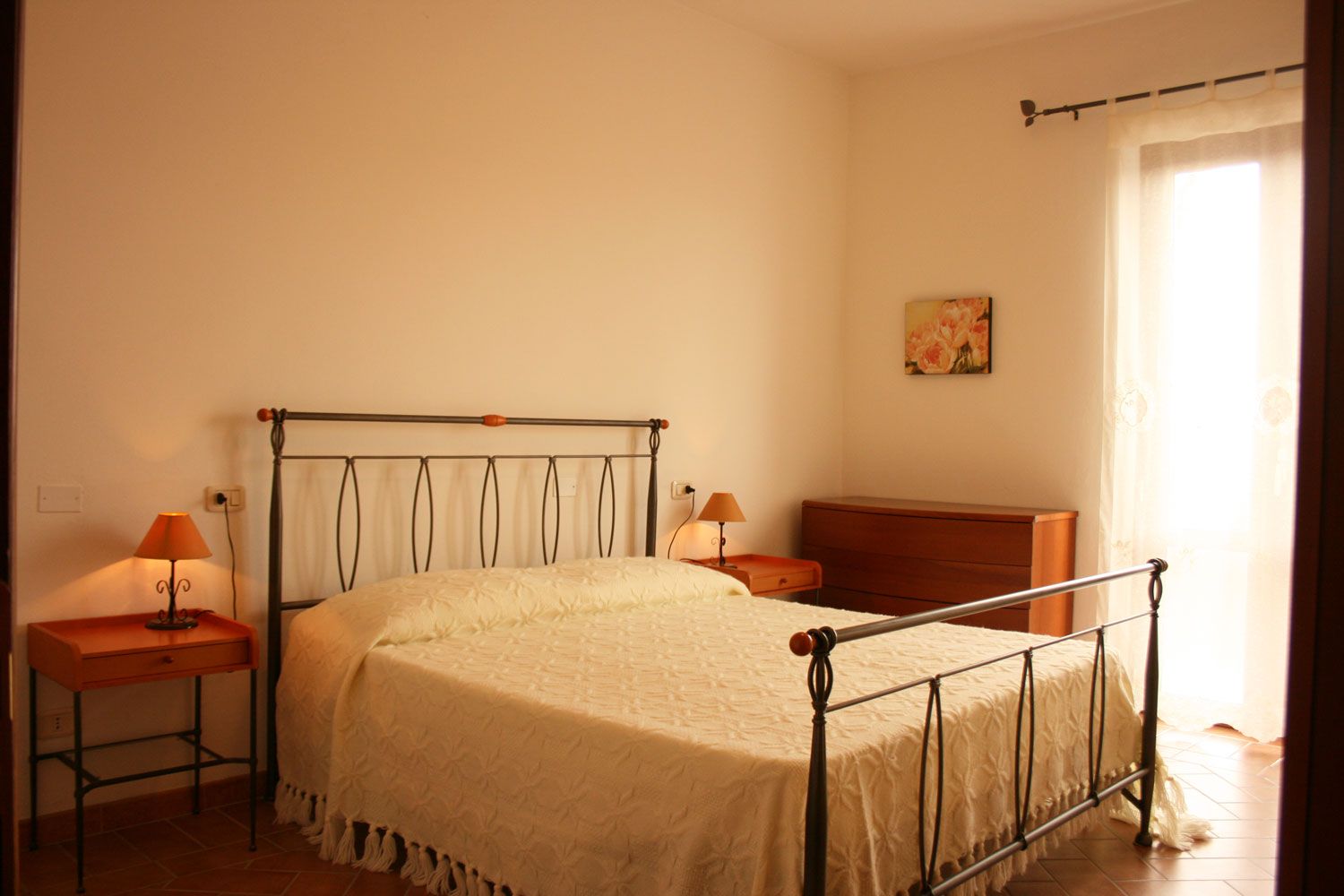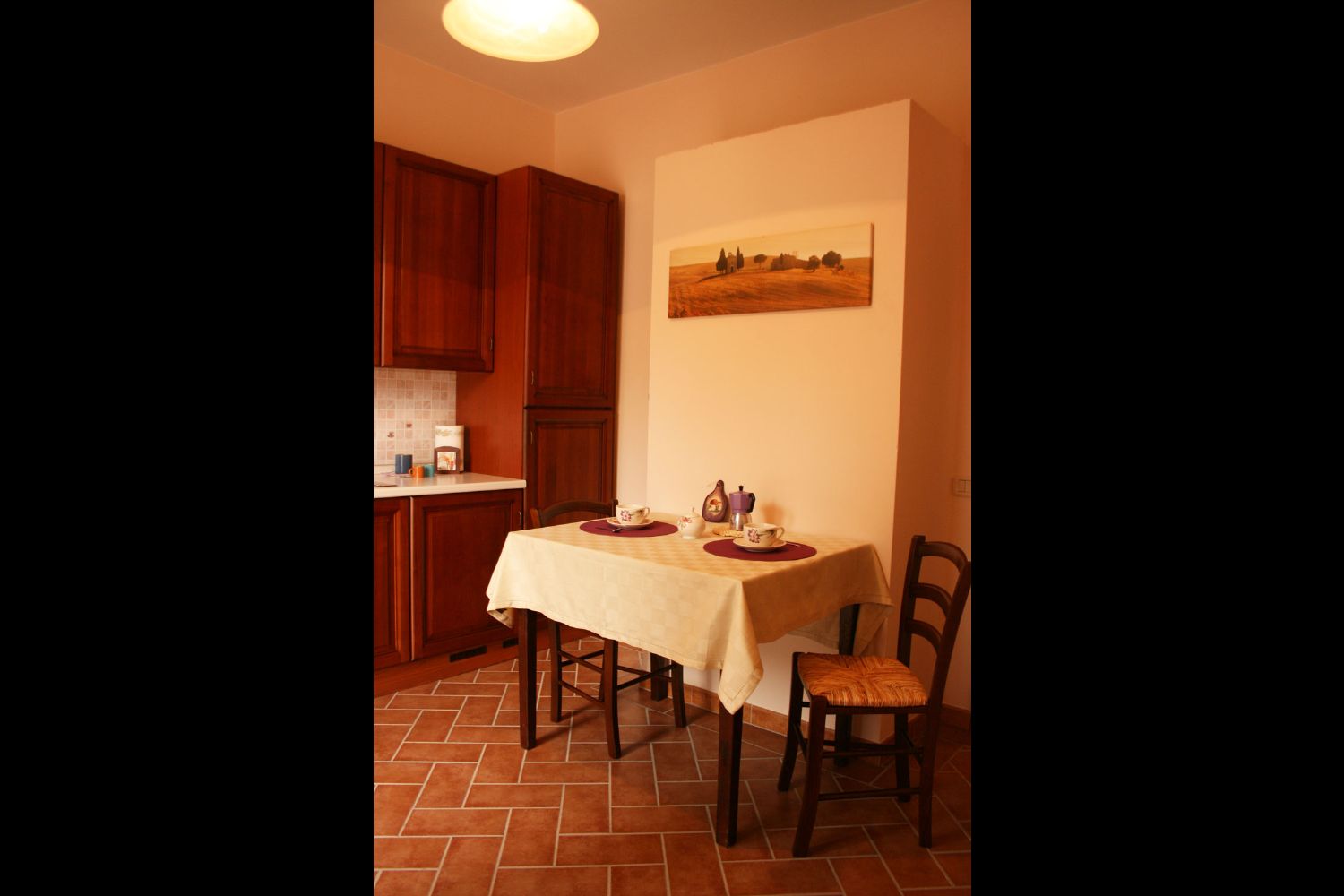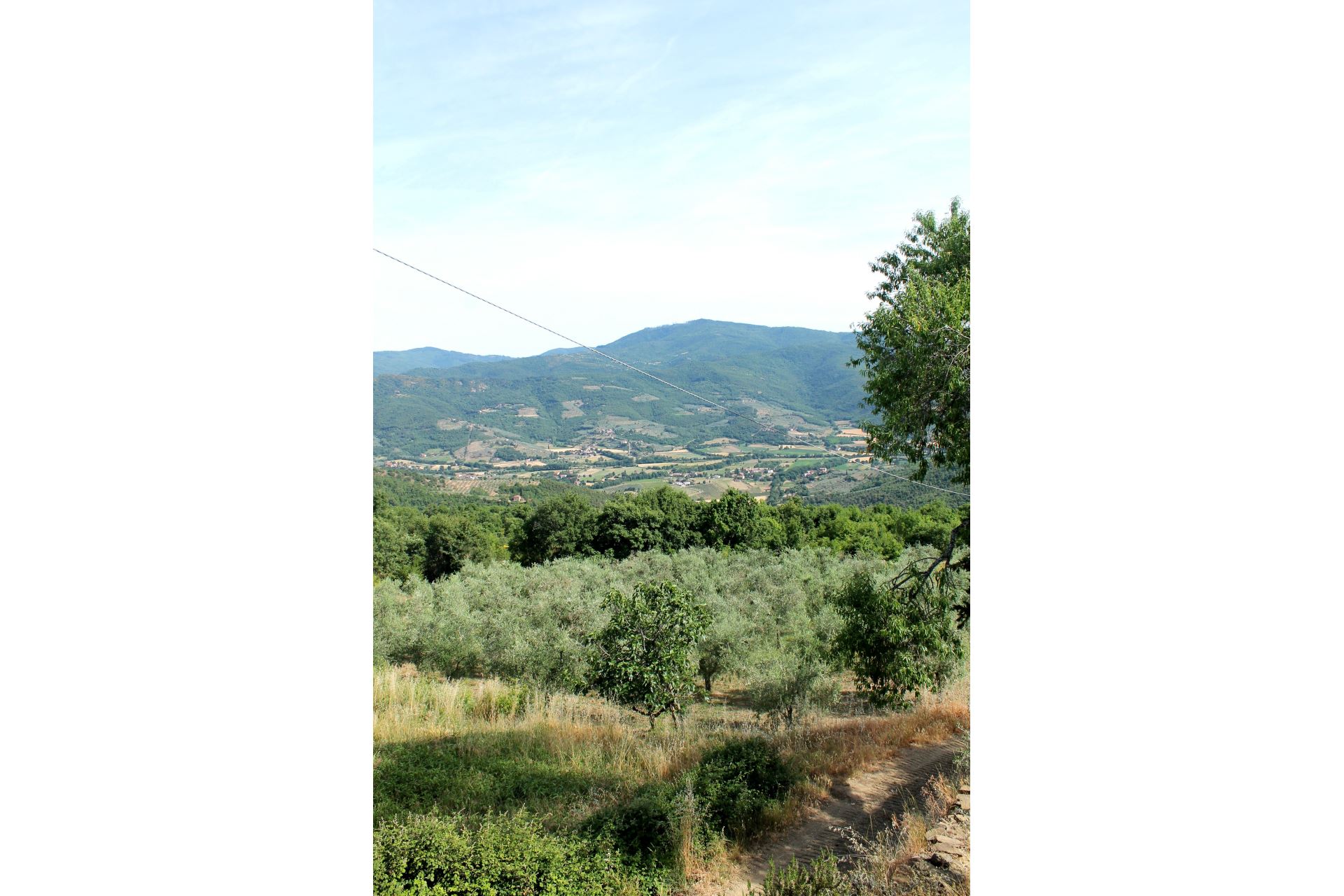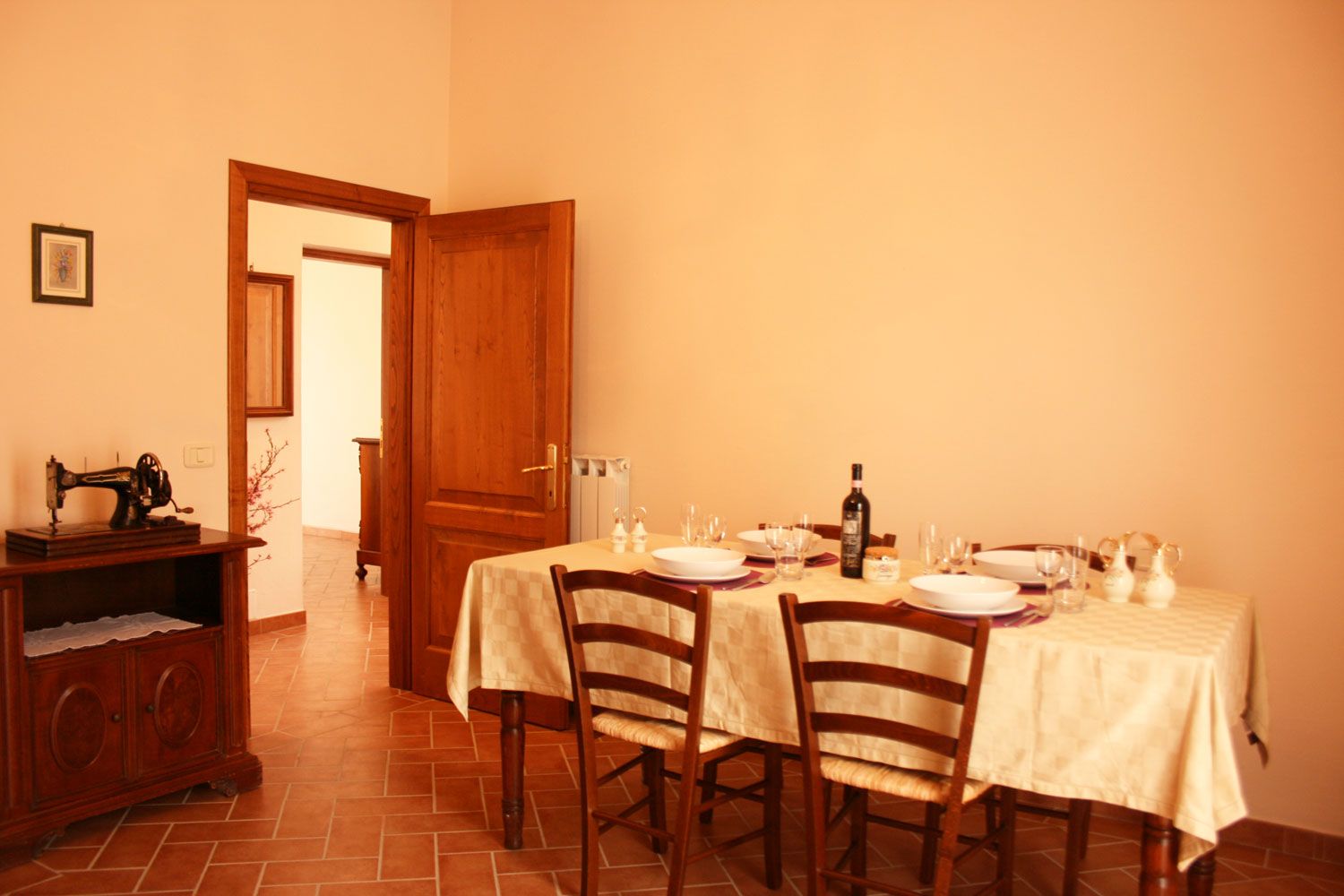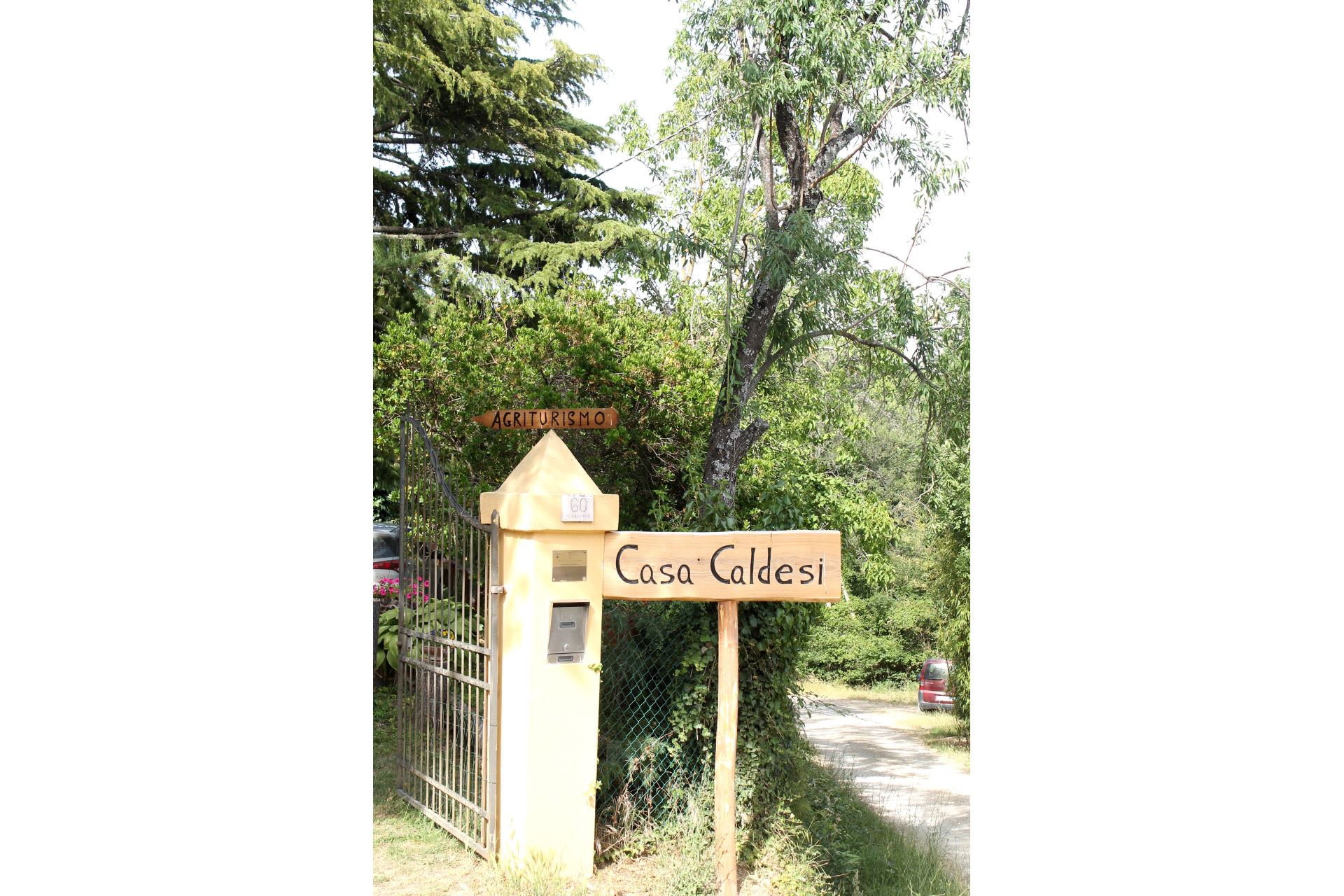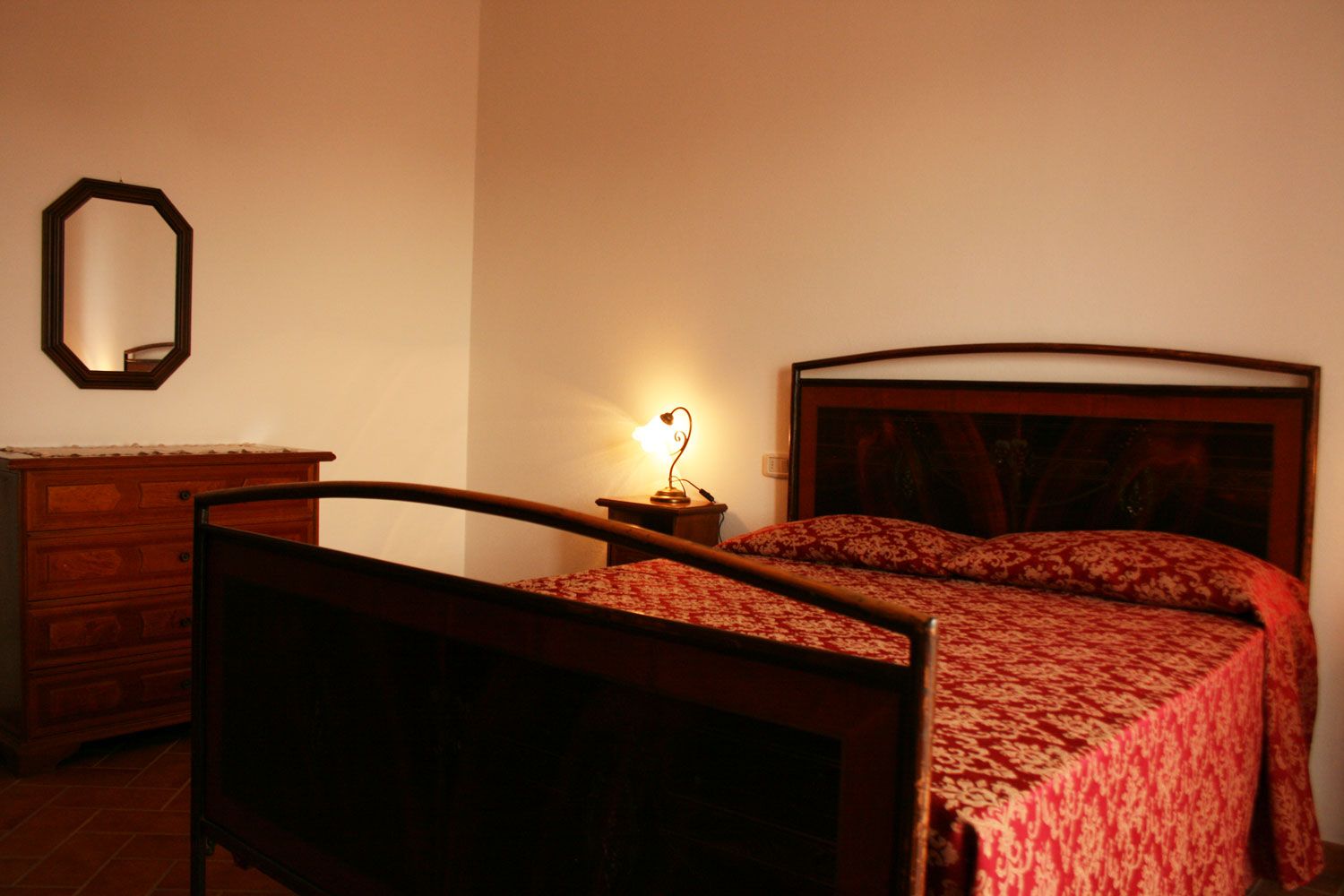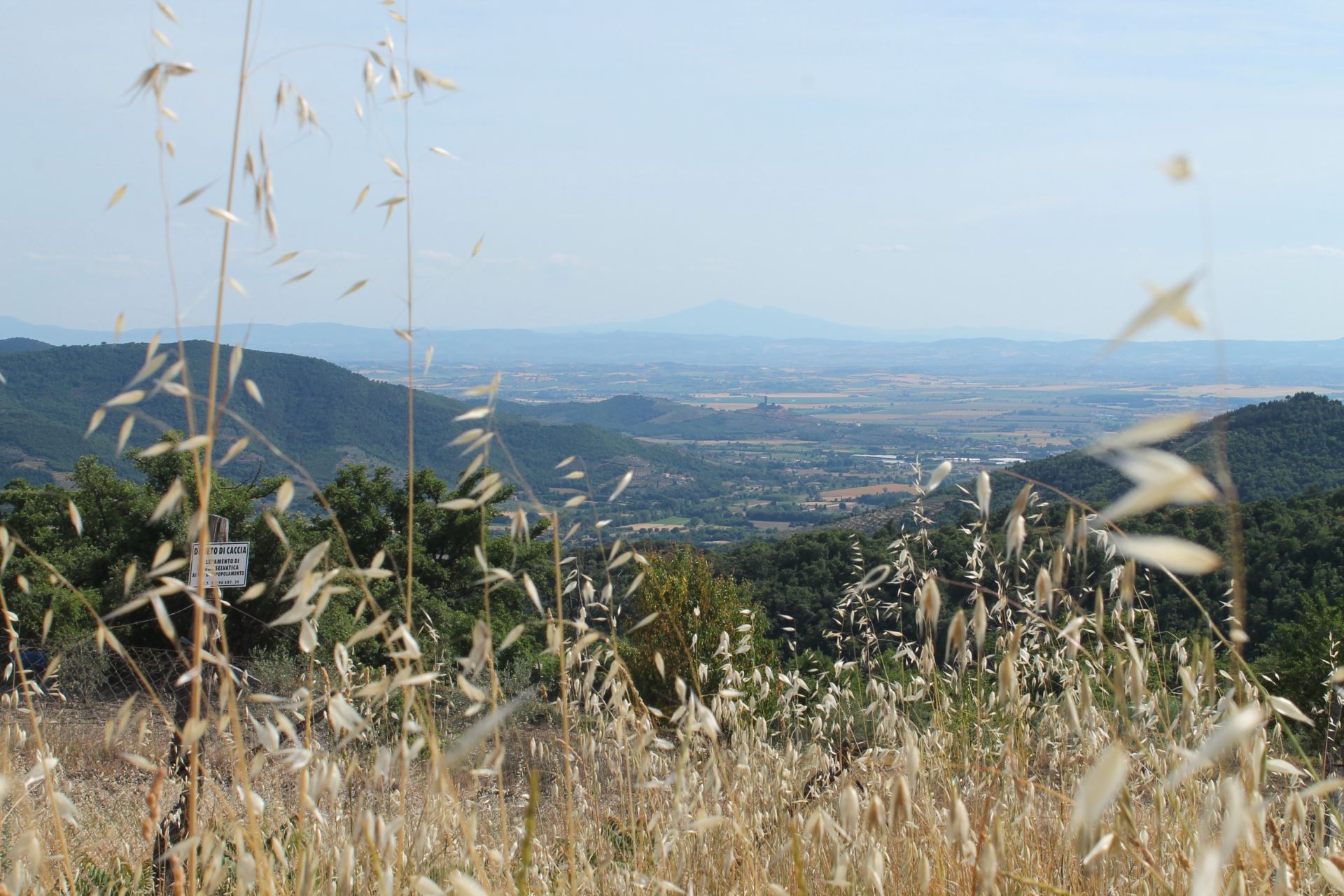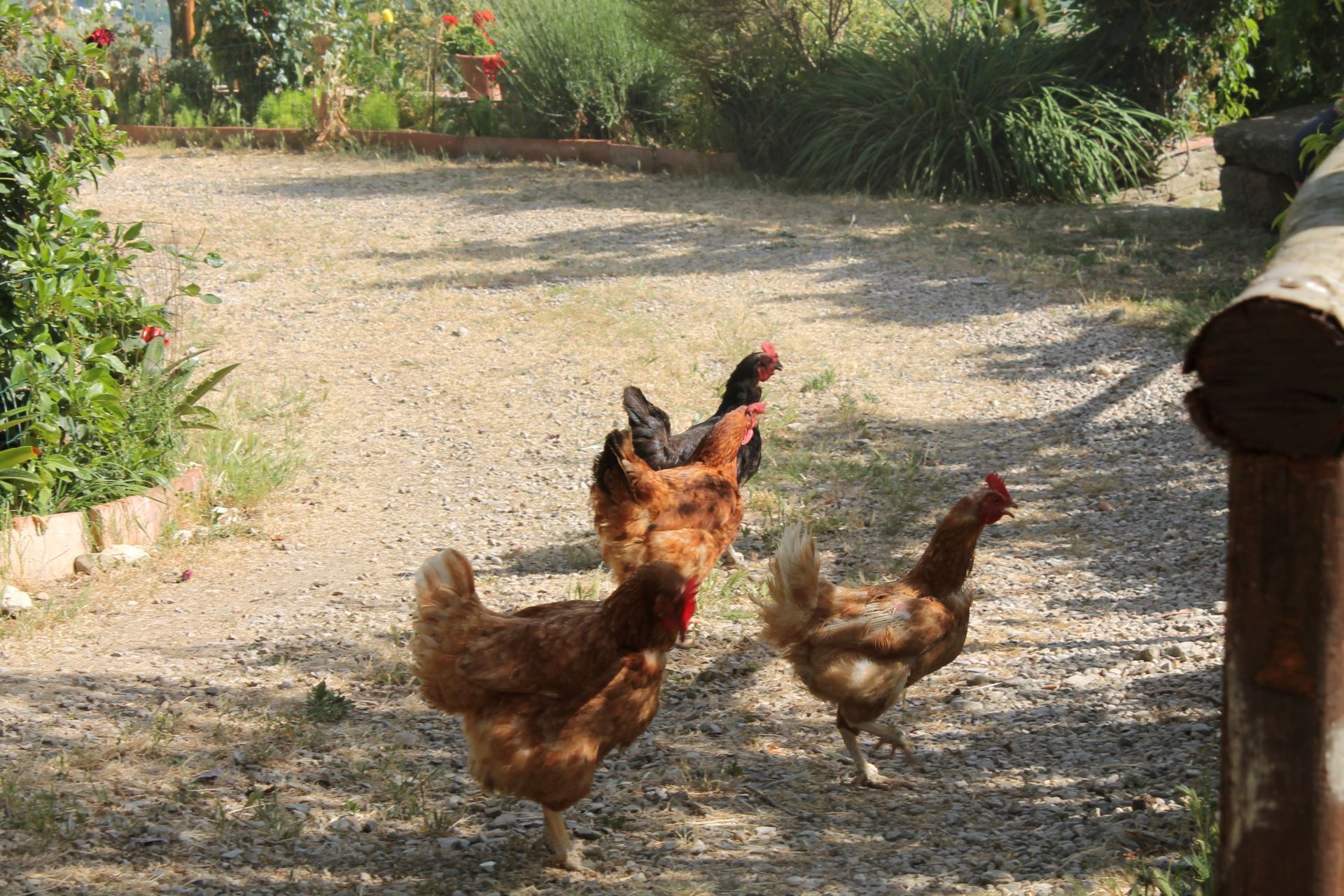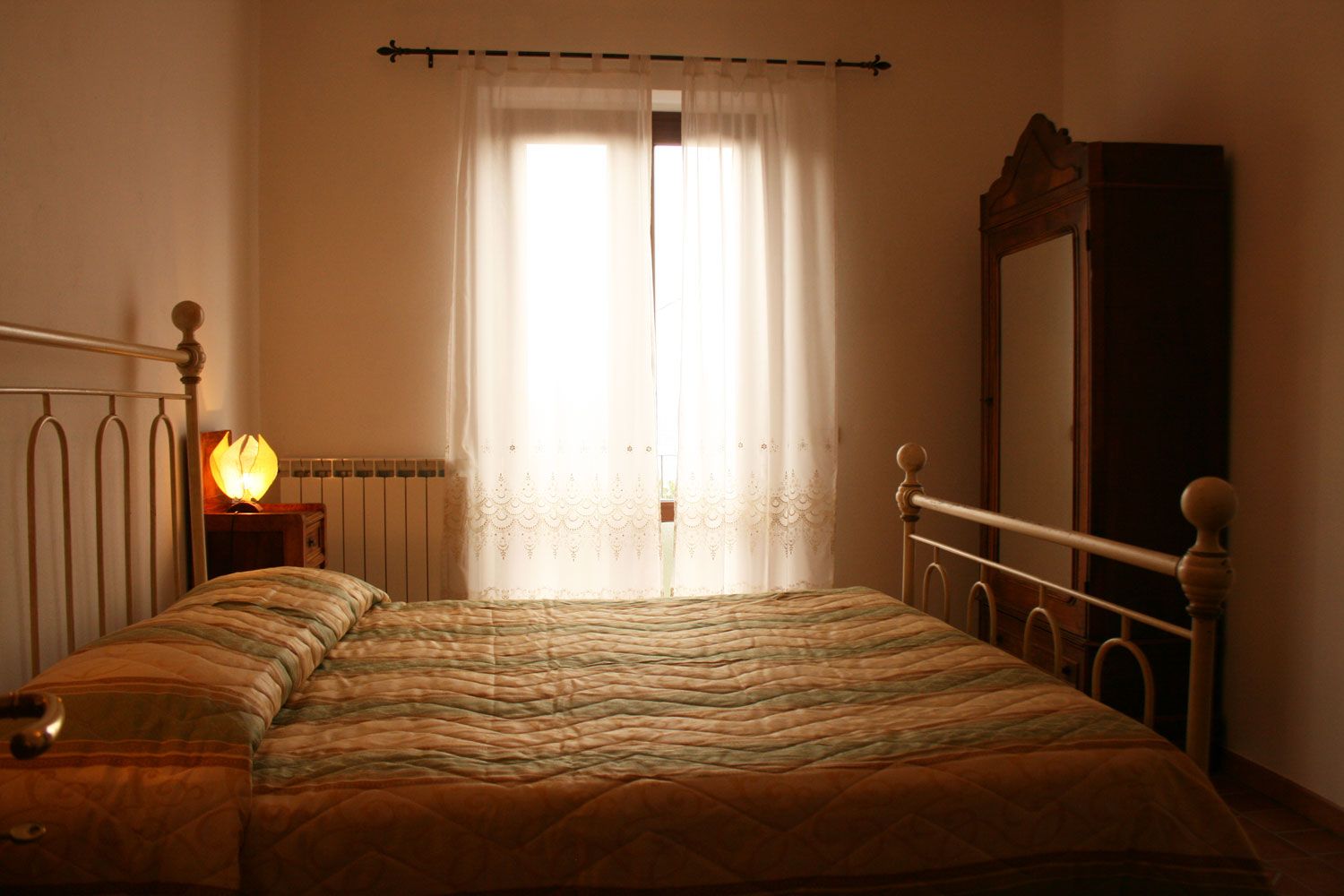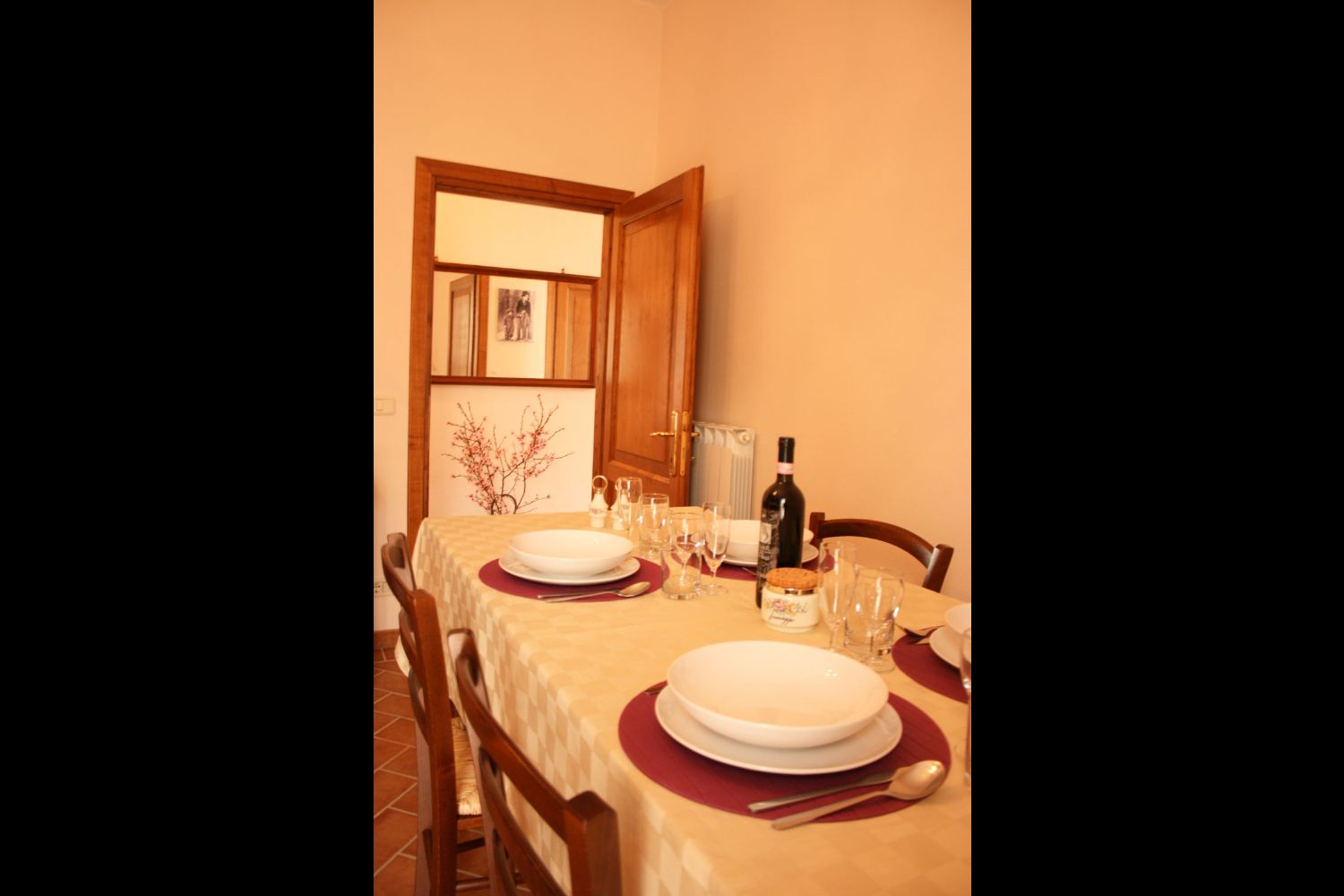 ---
Famiglie con bambini
Televisori
Lavastoviglie
Lavatrice
Piscina Privata
Barbeque
Animali ammessi
Parcheggio
Tostapane
Forno
Aeroporto di Firenze a

115 km
Autostrada A1 Monte San Savino a

25 km
Ospedale di Arezzo a

20 km
Casolare diviso in due unità indipendenti, con piscina privata e connessione Wi-Fi. Panoramico e tranquillo, ideale per due coppie di amici e per gli amanti della natura. Posto a circa 8 km da Castiglion Fiorentino e a 20 dalla città di Arezzo.
---
Descrizione
Casa Caldesi è un casolare tra Val di Chio e Valdichiana, si trova a soli 8 km dal paese di Castiglion Fiorentino dotato di negozi e servizi di ogni genere. Nelle sue suggestive viuzze medievali contornate di antichi palazzi d'epoca, di trattorie e ristoranti tipici toscani gusterete i più rinomati piatti della cucina paesana e buon vino locale.
La casa è situata sulla cima del passo della Foce, nel minuscolo abitato di Caldesi, da dove si gode di un incredibile panorama sulla Val di Chio, che con le sue verdi colline boscose, collega la Valdichiana alla Valtiberina e al confine con l'Umbria. Da qui vi sarà possibile fare comode escursioni giornaliere verso l'Umbria, il Lago Trasimeno, Arezzo, Sansepolcro.
Il vecchio casolare ristrutturato ospita a piano terra alcuni locali usati saltuariamente dai proprietari e i due appartamenti per gli ospiti al piano superiore. Tramite una scala esterna in pietra avrete accesso ad un terrazzo solarium privato arredato con tavolo e sedie per mangiare all'aperto. Dal terrazzo potrete accedere sia agli appartamenti che, salendo qualche gradino, alla bella piscina (dimensioni m. 10x5, prof. m. 1-1,40), privata e attrezzata con lettini e ombrelloni. E' nel terrazzo che trascorrete le vostre giornate al casolare. Al sole o al riparo sotto gli ombrelloni, con il fresco del mattino o alla brezza delle sere d'estate. La proprietà accetta animali di piccola taglia.
A disposizione per le vostre cene in compagnia anche il barbecue e un forno con tipica stufa a legna.
Parcheggio a disposizione all'interno della proprietà.

Il casolare, secondo noi, è perfetto per due coppie essendo diviso in due appartamenti indipendenti che sono stati pensati per garantire privacy anche durante una vacanza con amici.
L'arredamento è semplice e confortevole, con alcuni pregevoli pezzi di antiquariato locale, eredità di famiglia che Francesca la proprietaria, ha fatto restaurare con cura nel rispetto della tradizione.
Descrizione interni
Salendo una scala in pietra esterna si accede all'ampio terrazzo-solarium dove si trova l'ingresso alla casa divisa in due unità abitative indipendenti. La prima con ingresso su soggiorno-pranzo con angolo cottura, bagno con doccia, due camere matrimoniali entrambe con accesso ad una terrazza panoramica. La seconda con ingresso su soggiorno-pranzo con angolo cottura, bagno con doccia, camera matrimoniale con accesso alla terrazza panoramica.
IN DOTAZIONE:
Lavastoviglie, forno (2), frigorifero con congelatore (2), macchina da caffè americana, moka, tostapane
Lavatrice, ferro e asse da stiro, seggiolone per bambini, forno e stufa a legna, zanzariere
TV, connessione Internet Wi-Fi , stereo CD
Note sul prezzo
Arrivo: nel pomeriggio tra le 16 e le 19. - Partenza: la mattina tra le 8 e le 10.

IL PREZZO COMPRENDE:
Piscina privata aperta dal 14/05 al 17/09.
Internet Wi-Fi (massimo 3 Gb a settimana).
Lenzuola ed asciugamani da bagno.
Un lettino per bebè (bambini fino a 3 anni), da richiedere al momento della prenotazione.

IL PREZZO NON COMPRENDE:
Cauzione Euro 200 (da pagare in contanti all'arrivo). Durante il soggiorno, se i viaggiatori dovessero arrecare dei danni alla proprietà, saranno responsabili dei relativi costi.
Ricarica auto elettriche su richiesta a pagamento.
Pulizie finali obbligatorie Euro 80.
Riscaldamento Euro 6 a m3 (se utilizzato).
Animali di piccola taglia ammessi con pagamento di Euro 5 ciascuno al giorno.
Teli piscina forniti su richiesta con pagamento di Euro 3 ciascuno.
Legna per il camino Euro 20 al quintale (se utilizzata).
Tassa di soggiorno Euro 1,50 a persona al giorno solo per i primi 4 giorni di pernottamento, i bambini fino a 12 anni non pagano.
---
Recensioni
Terhi and Rene (FI) - giugno 2022
We were very satisfied with our villa, Casa Caldesi, and the services offered! The house is high up on the hills, and thus, it is very peaceful and quiet. A car is needed to get up on the winding road towards the house, but once you get there, you are rewarded with beautiful scenery, a big pool and a lovely house! The property is surrounded with a garden, olive trees and other garden produce. The owners brought us lots to eat from the garden, it was wonderful! They never disturbed us and were very polite. We communicated with a translator since they only spoke Italian, however, their daughter was available for help in English. There are two separate apartments which suited us well since we had adult children with us. I loved having my cappucino watching the view on the terrace.
Before the arrival we were greeted by Francesca well in advance. She gave us precise instructions and was super friendly. She even went shopping for us due to our late arrival. The owners have taken very good care of their property.
The booking process was easy and we easily got replies to all our emails.
We loved it and are planning to go again some day!
Pamela (DE) - maggio 2022
Ein schöner Platz um Ruhe und Entspannung zu finden. Alles was man zum Kochen und Backen braucht ist vorhanden. Die Gastgeber sind sehr gastfreundlich und immer erreichbar, wir wurden mit selbstbezogenem Gemüse und Wein verwöhnt. Der Pool ist großartig und wir konnten ihn trotz der frühen Jahreszeit nutzen. Auch das WLAN war perfekt..wir würden wiederkommen
Jutta (Deutschland) - settembre 2021
Tolle einsame Lage, sehr ruhig und erholsam, sehr nette Gastgeber.
Elisabeth (Deutschland) - agosto 2021
Wir waren nun schon das vierte Mal in Casa Caldesi und haben uns wieder sehr wohl gefühlt. Alles war sehr sauber und gepflegt. Die Vermieter freundlich . Was wir uns wünschen würden wäre das der Pool beheizt wird .
F. Alfred (Deutschland) - settembre 2020
Sehr ruhig, schön angelegt, freundlich und sehr erholsam
Selbstverpflegung, ein Haus für uns alleine mit eigenem privaten Pool. Die Hausleute waren sehr nett, haben aber nicht dort gelebt. Verständigung nur italienisch, oder über die Tochter in Englisch. Sehr ruhige Lage, sehr erholsam. Die Strecke zum Haus führt über einen 2 km langen Schotterweg.
Rob (BE) - luglio 2020
Delicious!
We were welcomed by Francesca, the daughter of the owners. A very kind woman. Lovely to be welcomed after a long drive! The cottages were super clean. Everything you need is there. The house is divided into two separate 'apartments' which are rented out simultaneously to the same tenants (i.e. two kitchens and two bathrooms only for their own use). Good to know if you have small children, for example, because the two 'apartments' are not interconnected. The pool is top notch: large and very well maintained. The owners come to their adjoining vegetable garden every day, but that doesn't bother me at all. They are very discreet and very friendly people. They gave us daily fresh vegetables from their garden and some home brewed bottles of wine! The cottage is wonderfully quiet. Some houses in the area form the hamlet of Caldesi. So, a lot of privacy. The house is located on a pebble track about two km away from the main track. Road is not steep and easily driveable, even with an ordinary family car. Nearby (15 minutes by car) is a beautiful village (Castiglion Fiorentino) where we ate delicious pizza. Other beautiful villages 30 minutes away.
If you like peace, privacy, clean cottage and lovely pool, don't hesitate and book!
Sandy (DE) - maggio 2019
Wir sind sehr zufrieden gewesen, es hat alles super geklappt mit der Buchung. Die Gastgeber waren freundlich und hilfsbereit, also für uns ist klar , daß wir aufjedenfall wieder dort Urlaub machen.Das Haus ist super schön angelegt, sehr sauber. Also im großen und ganzen war es ein gelungener Urlaub. Vielen Dank
Hansen Søren Bo Sckerl (Denmark) - agosto 2018
Simply paradise on Earth!
This summer vacation was the fifth time we have visited this wonderful place in Tuscany. The Buoncompagni family have created a fantastic summerhouse with plenty of coziness and Tuscan atmosphere, and everything is so well kept, from the house, to the swimming pool and the beautiful wine yards and kitchen garden. Every time we have been visiting this place we have been so well greeted and it feels like visiting good old friends! Fresh vegetables from the garden is offered every day and we have even been so lucky to be invited for dinner with the family – enjoying a fantastic local Tuscan Wild boar stew and the local wine from the property - all prepared by this wonderful host family. The local area offers beautiful nature and we have spent many hours on foot and biking in and around the local hills. It is simply a small piece of paradise on Earth – and we can safely and warmly recommend it for a fantastic vacation!

Simone S. (Germany) - luglio 2018 Uns hat der Aufenthalt in Casa Caldesi super gut gefallen. Die Vermieter haben uns fast täglich mit frischem Obst oder Gemüse (aus eigenem Anbau) überrascht. Wir sind sogar einmal von Ihnen bekocht worden. Desweiteren haben wir die Ruhe und die Atmosphäre genossen - nur Naturgeräusche (Hühner gackern, der Wind in den Bäumen, Vögel zwitschern und mal einen Hund bellen). Alles super!!!!

Jean Rene (France) - giugno 2018 maison au calme, à l'écart. Piscine impeccable. Il manque un vrai salon, surtout pour les jours de mauvais temps. Propriétaires sympathiques.

Jacobd Nathalie (Belgique) - luglio 2017
A recommander
Super endroit. Et super proprietaire qui vous gâtent en tomates courgette huile d olive Calme

ROSSI ELISABETTA (ITALIA) - agosto 2016
SUPER VACANZA A CASA CALDESI!!!!!
ABBIAMO PASSATO A CASA CALDESI CON IL MIO COMPAGNO UNA SETTIMANA FANTASTICA IN MEZZO ALLA NATURA E ALLA TRANQUILLITA' CHE TANTO CERCAVAMO LA VILLA NUOVISSIMA E' MOLTO BEN TENUTA E DOTATA DI OGNI COMFORT SI TROVA IN UN POSTO VERAMENTE FANTASTICO CON UNA PISCINA ATTREZZATISSIMA TENUTA ALLA PERFEZIONE ED UNA TERRAZZA FAVOLOSA DOVE POTER MANGIARE SEMPRE ALL APERTO UN GRANDE GRAZIE AI PROPRIETARI RITA E JACOPO E FAM. GENTILISSIMI E DISPONIBILISSIMI CHE CI HANNO VIZIATO PER TUTTA LA SETTIMANA DONANDOCI OGNI GIORNO VARI MANICARETTI, PRELIBATEZZE E PRODOTTI DEL LORO ORTO OTTIMA POSIZIONE OTTIMI I PROPRIETARI E OTTIMA LA VILLA NON C'E UN POSTO MIGLIORE PER POTER PASSARE LE FERIE IN SANTA PACE ED IN TOTALE TRANQUILLITA' TANTISSIMI SALUTONI E ANCORA RINGRAZIAMENTI A TUTTA LA FAMIGLIA BUONCOMPAGNI PER AVERCI FATTO PASSARE UNA BELLISSIMA VACANZA ELISABETTA E DONATO

Marian (Holland) - luglio 2016 Heerlijk rustig, veel privacy, landelijk, prima zwembad, alles veilig voor kleine kinderen, door hekjes.

Mariola (Poland) - giugno 2016 Okolica piekna, domek bardzo ladny dobrze wyposazony. Basen, parasole, lezaki, niczego nie brakowalo.

D. (USA) - maggio 2016 We had a wonderful time at Casa Caldesi. Some friends and I were on a multiple country vacation, and had been go go go for over a week. The Casa was the perfect place to relax and just enjoy our surroundings. The home was very comfortable and the owners were so friendly and helpful. Each day we were surprised with homemade treats and fresh produce from their garden. Such a great treat. It was a nice break to be able to make dinner instead of eating out all of the time. Although we were a bit outside of town, we still close to beautiful historic towns and amazing wineries. After a 4 week long vacation, our time at Casa Caldesi was one of our favorite parts.

Achim Joerger (Deutschland) - settembre 2015 The owner of the house are unbelievable friendly, helpful and warm-hearted people. They gave us nearly every day something out of their garden (tomatos, grap, potato...) and help us when every hint was needed. Also the daughter (Francesca) is unbelievable friendly and helpful. She gave us together with her parents a lot of hints what to do or to visit. In addition some practical hints for traveling via train and others are beneficial for us. We feel like "part of the family" and we only can recommend this location without any restriction. Especially Francesca gave us the feeling that she stands by for question 24 hours per day. Her hints for markets, flea markets, restaurants, shopping centers, parking rooms in Arezzo etc. are valuable. This family is unbelievable, unforgettable experience for us (we stay there togehter with the complete family 2 sons in the age of 15 and 18 and they also very very well. The location is very nice due to the fact that it is located in a very nice area with a magnificant view to the landscape. It is in the middle of a very small location with a couple of houses around, very silent in the evening and very close to bigger towns and locations. A very good central point to visit Tuscany but also able to enjoy holiday on the private pool.

J. Paul (HOLLAND) - agosto 2015 great villa! very spacious, well equipped, clean, nice terrace, great views, very relaxing swimming pool. nice owners, bringing fruit and vegetables and cleaning the pool.

Nathalie Jacobs (Belgium) - luglio 2015 Nous avons été accueilli très bien par les propriétaires très serviables, la maison était propre et très bien entretenue, la piscine également endroit paisible mais la nuit nous avons été réveillé de 2 à 4 heures du matin par des aboiement de chiens des voisins qui étaient enferme dans une cage. C ettait très désagréable A savoir si vous chercher du repos ce n'est pas le bon endroit .

Bakhuis Marjolijn (The Netherlands) - giugno 2015 We had a lovely time, a nice house in a big plot with vegatables, fruit and a very kind couple attending. We were spoiled with fruit, cakes, wine etc. In the village you can find everything you need, Cortona, Arezzo and Sienna nearby. Umbrië, lago trasimeno and surroundings in acceptable distance. Car needed to go to shops for daily shopping.

J. Veronica (SVIZZERA) - luglio 2014 We (2 adults, 2 kids < 3y) have just left after 8 nights at Casa Caldesi, having thoroughly enjoyed our time there. Although initially hard to find, once there we were greeted by our host and we were made most welcome. Our apartment was beautifully decorated, clean and very spacious for the 4 of us. Nice rooms with great beds and typical tuscany furniture. We enjoyed having a "nonna & nonno" as well as a dog and chickens around, and being in an working agricultural grove (olive, fruits, vegetables, wine) added to the attraction for both adults and kids. Despite our lack of Italian and the minimal English/French/Spanish of the "nonna & nonno" we enjoyed fresh eggs, fruits & vegetables nearly every day and besides the clean and wide pool - it all added to the fun of our holiday. We can recommend this place to anyone happy to look after themselves in quiet and beautiful surroundings but somewhat off the beaten track and city (dis-)comforts. Thanks to our gracious hosts - we are looking forward to visit Casa Caldesi again.
---
Altre strutture
che possono interessarti
Altre strutture in destinazione Arezzo e Casentino
LA BOUTIQUE DEL CARDINALE


Bibbiena