La Casa di Pino
Castiglion Fiorentino, Toscana
à partir de / par jour €113
---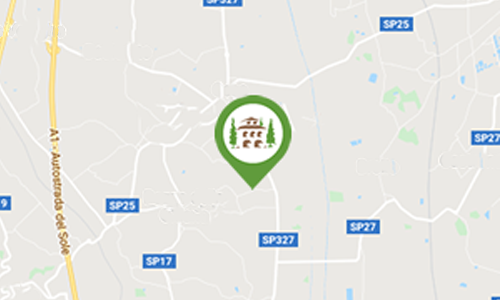 Où se trouve?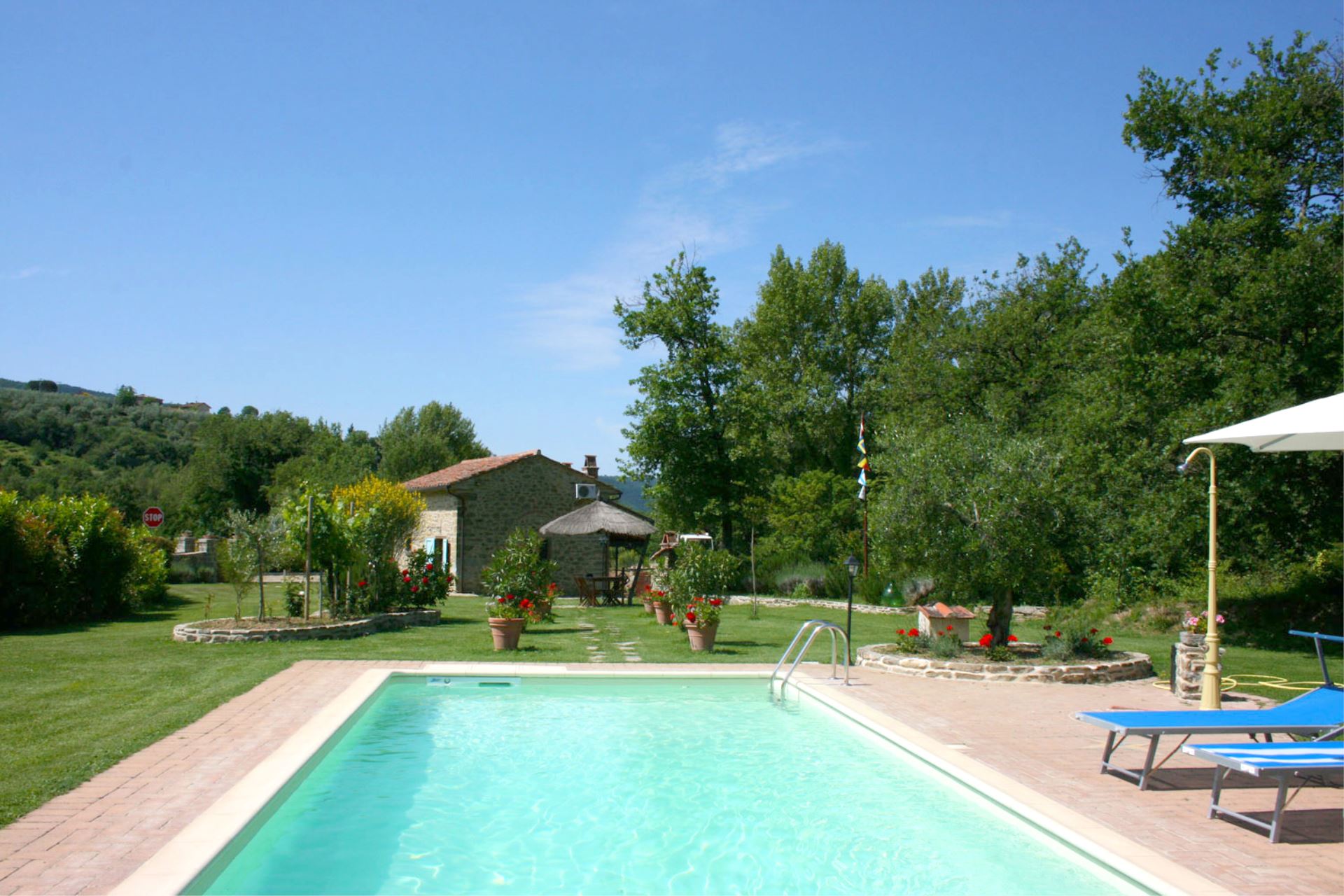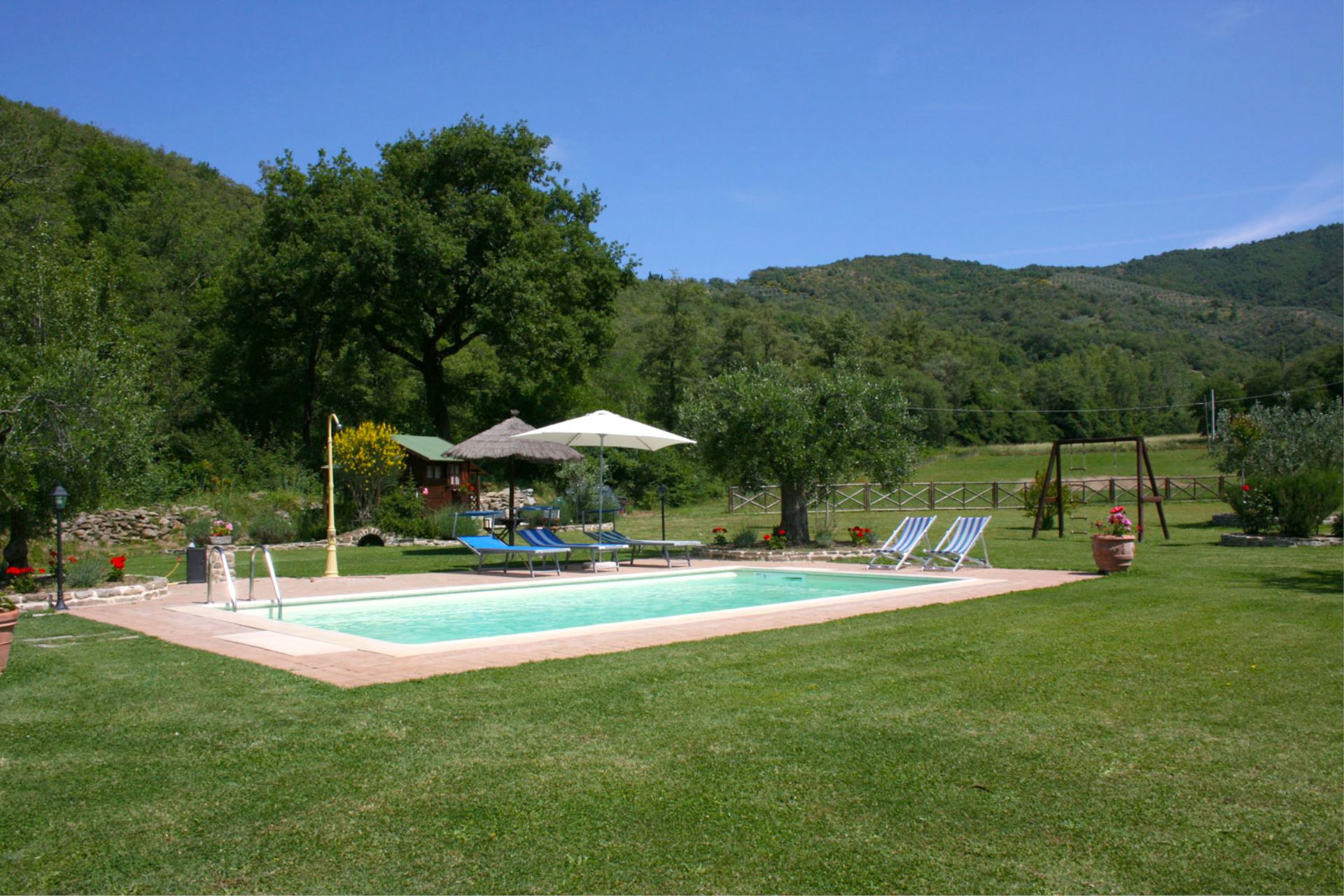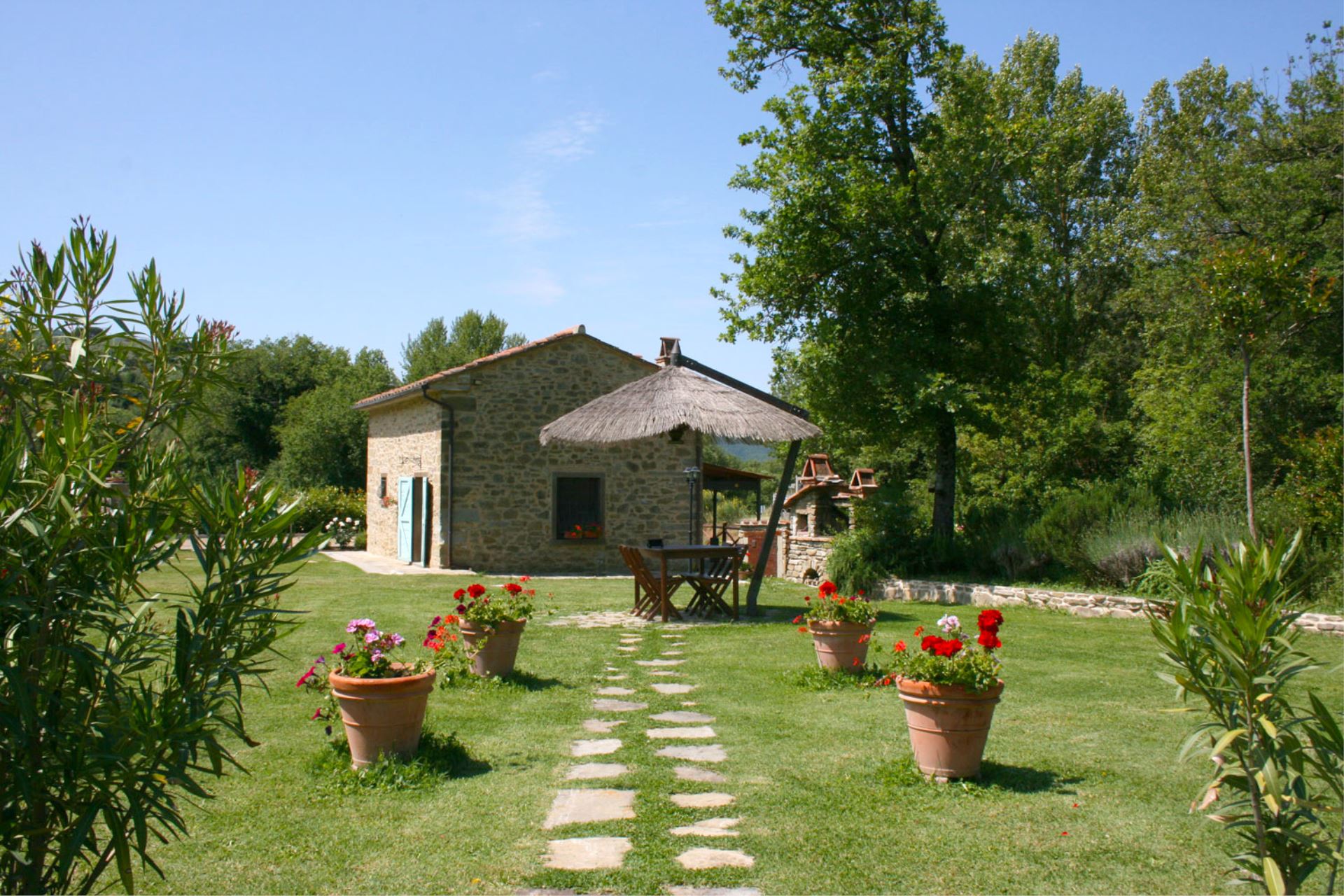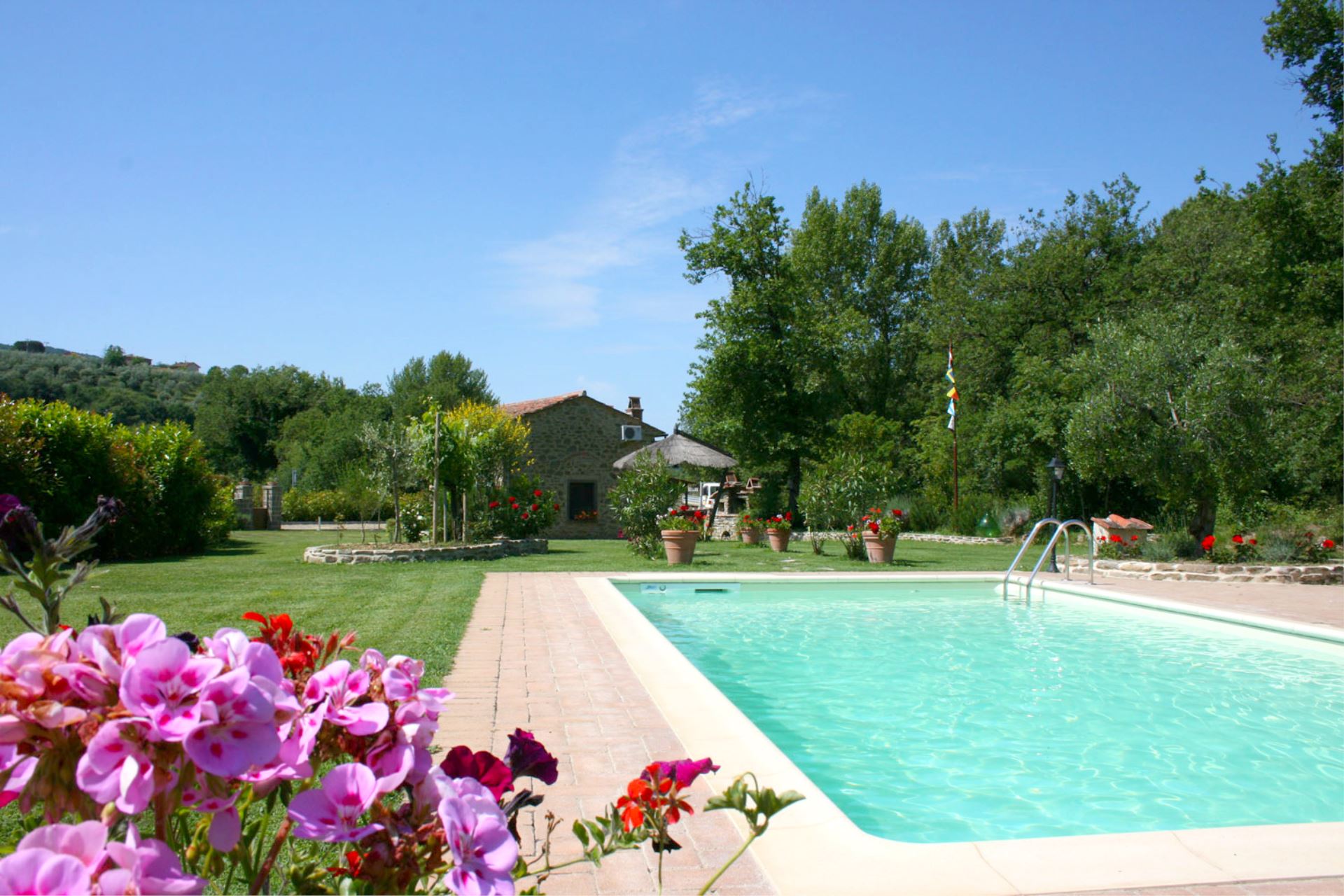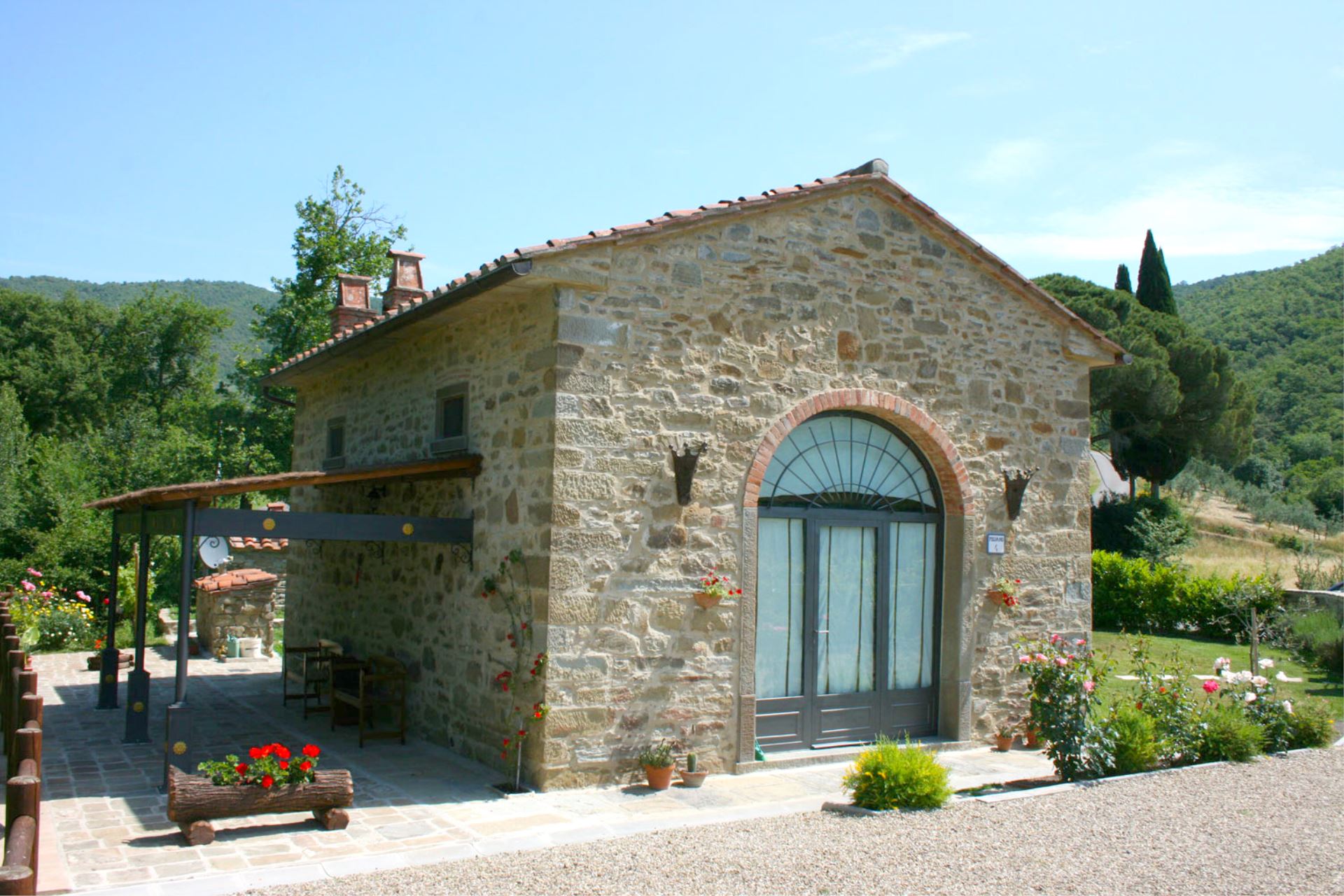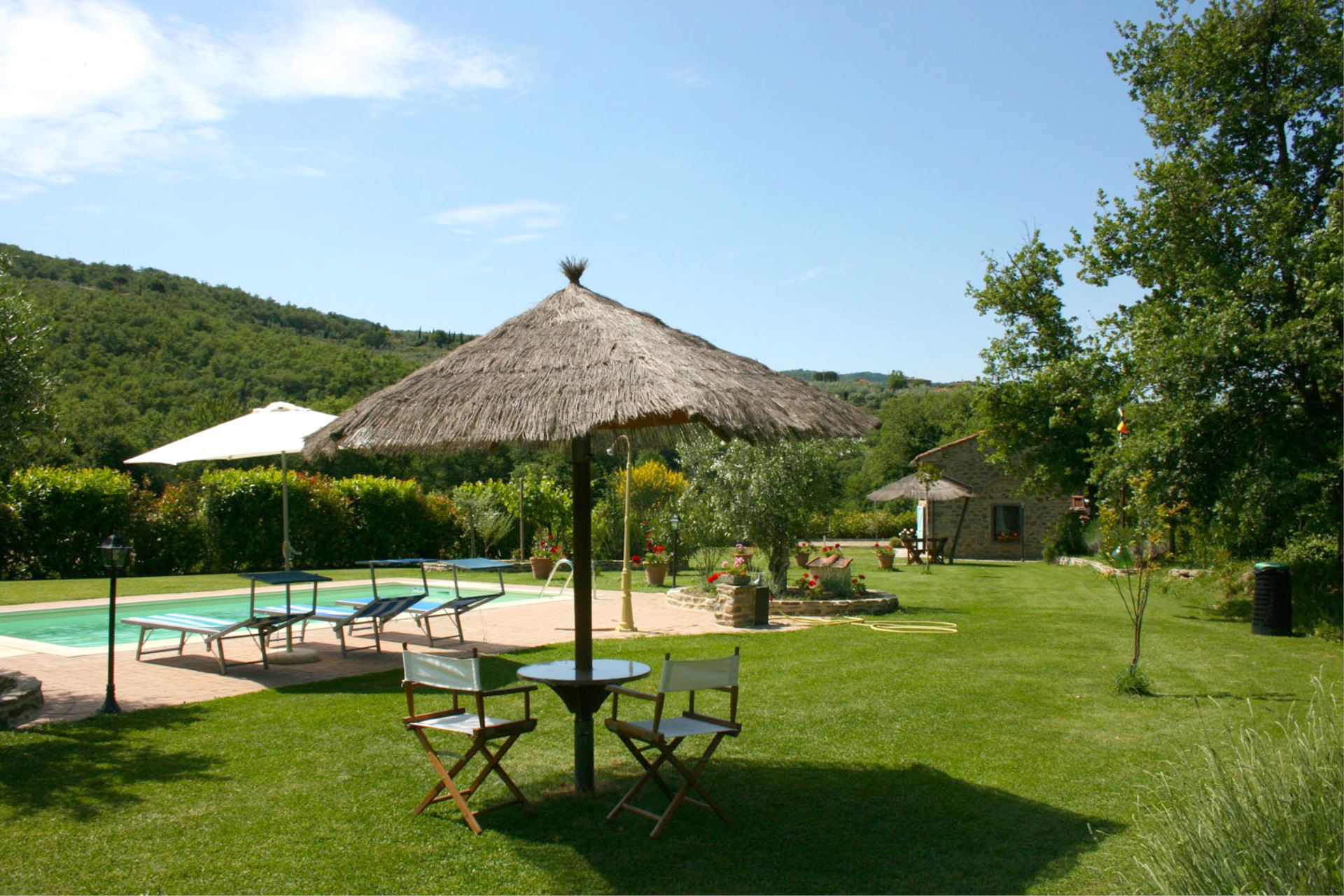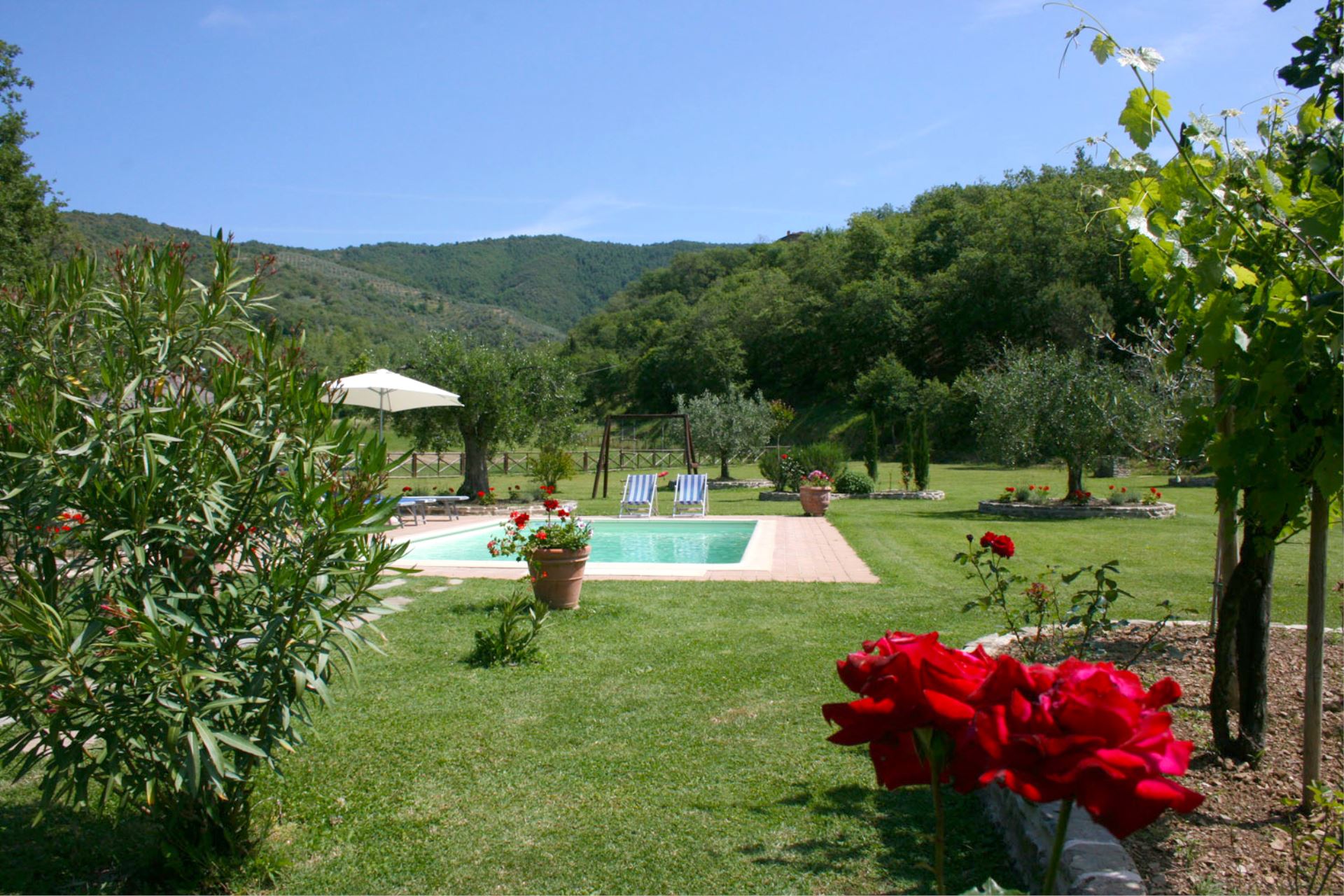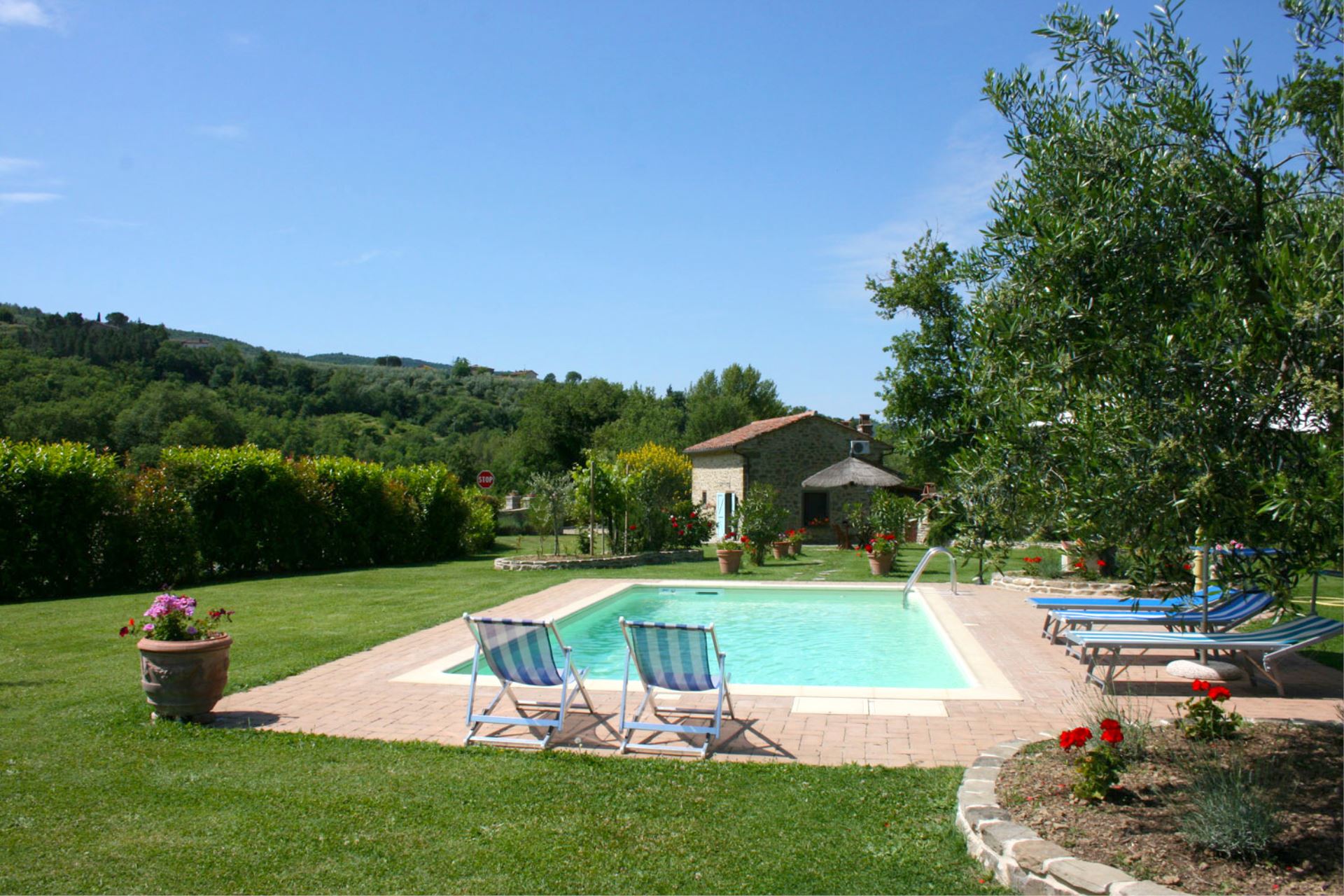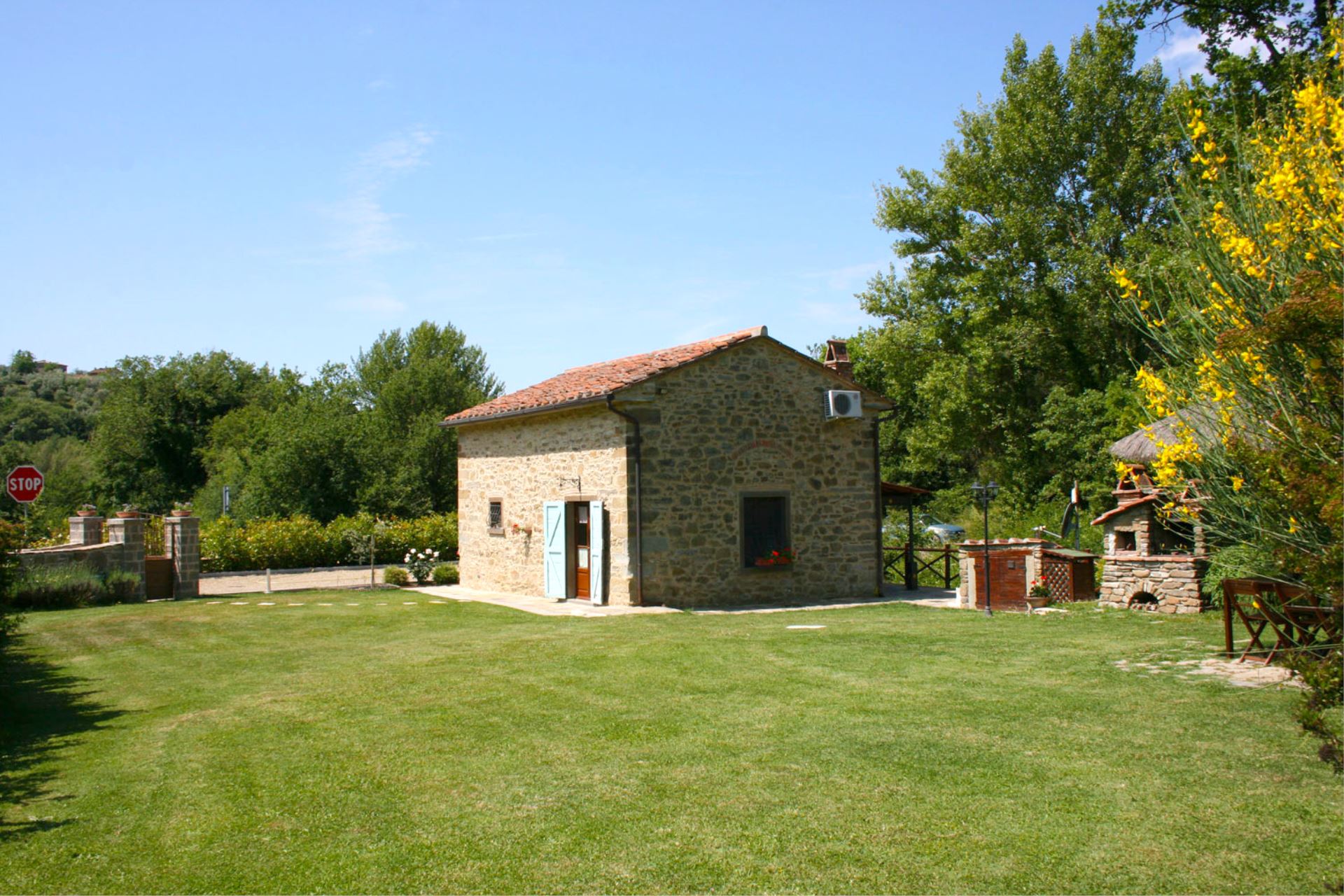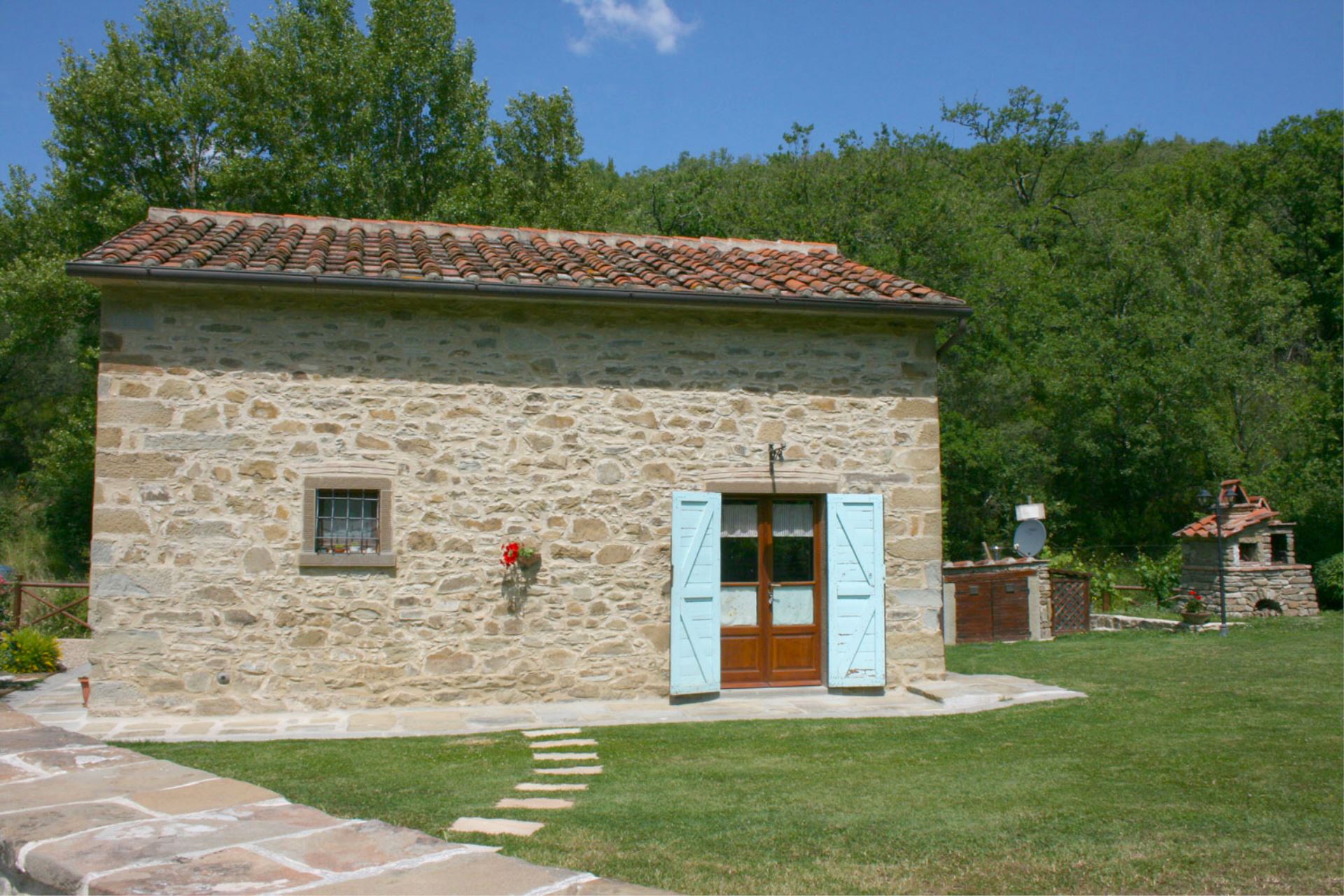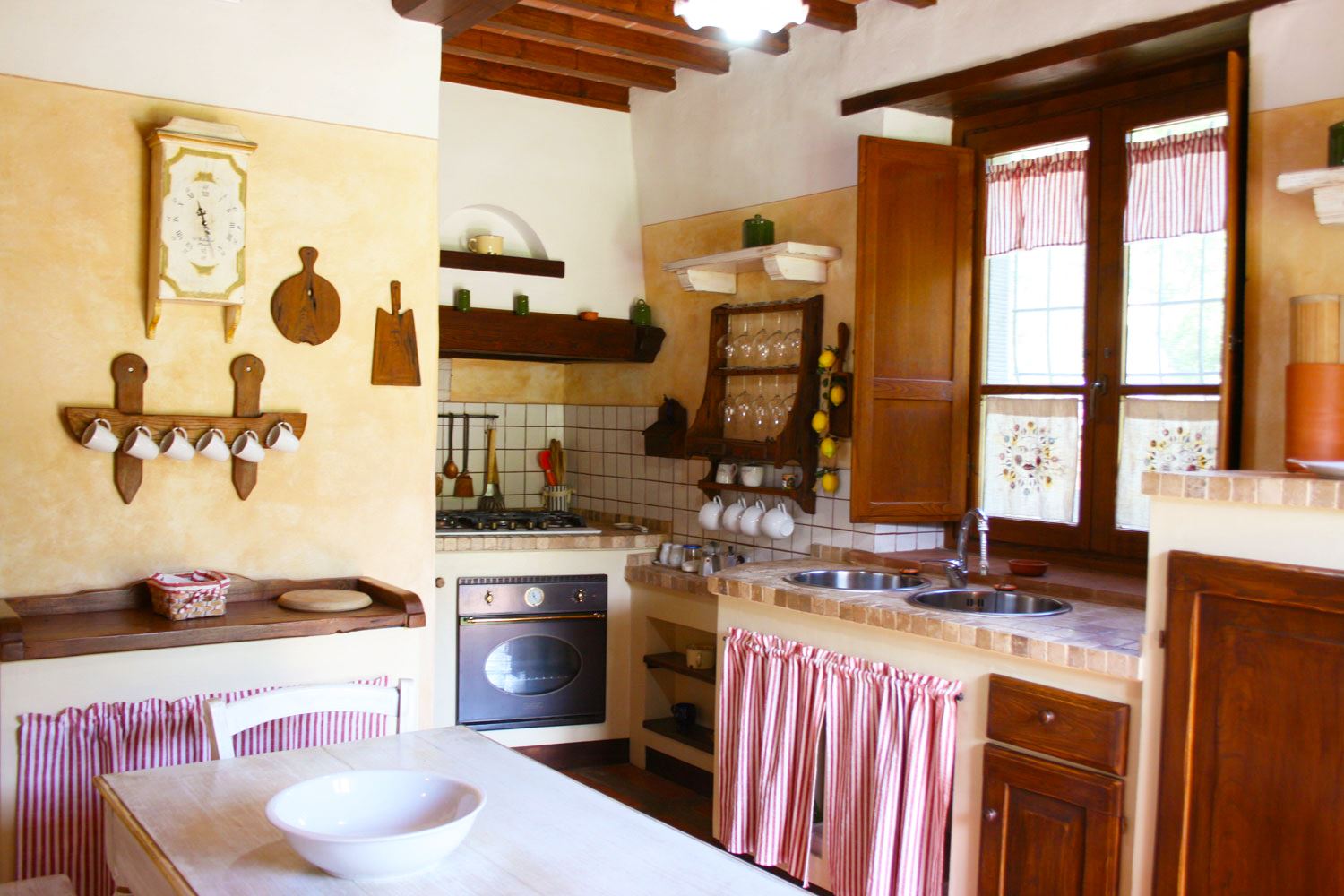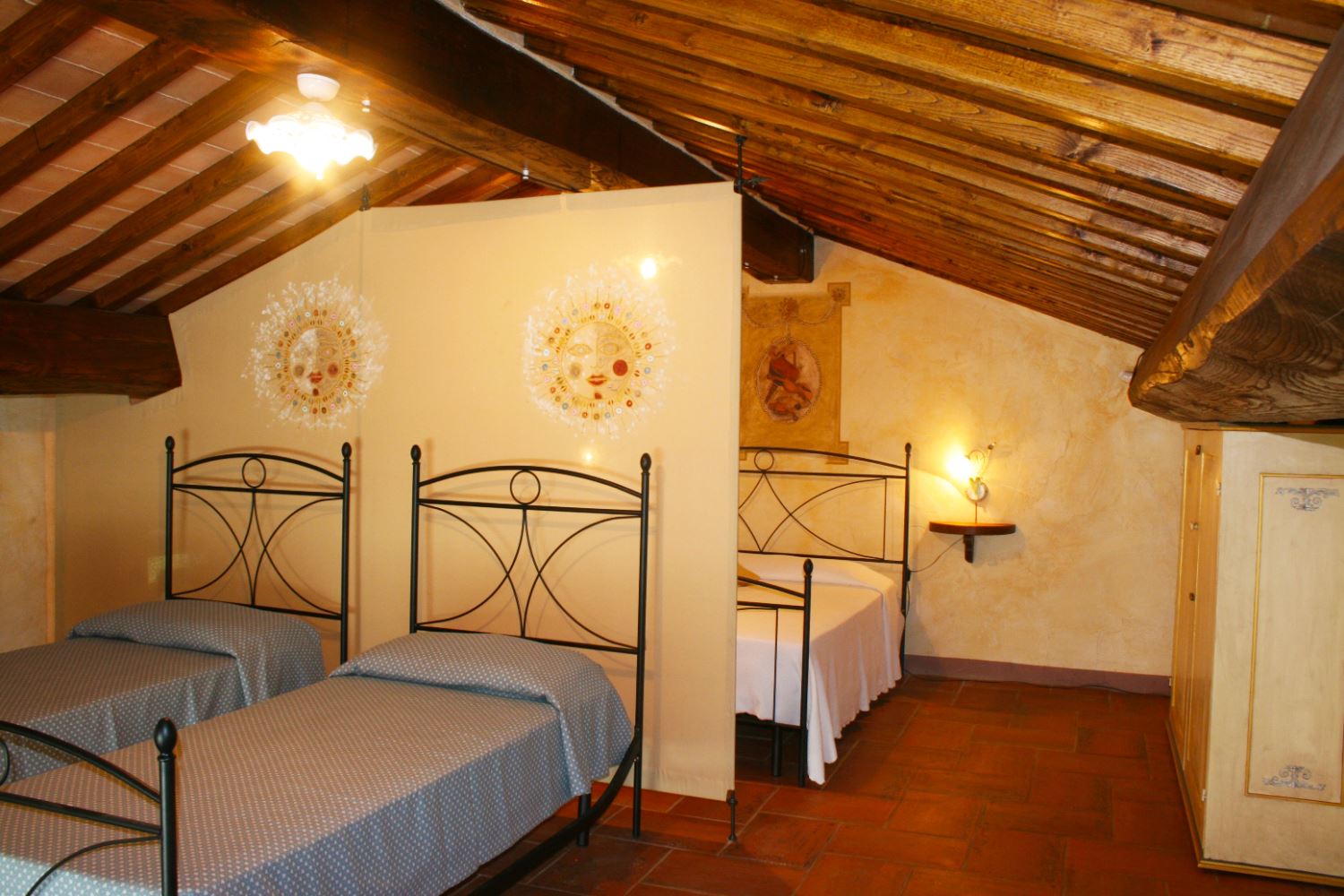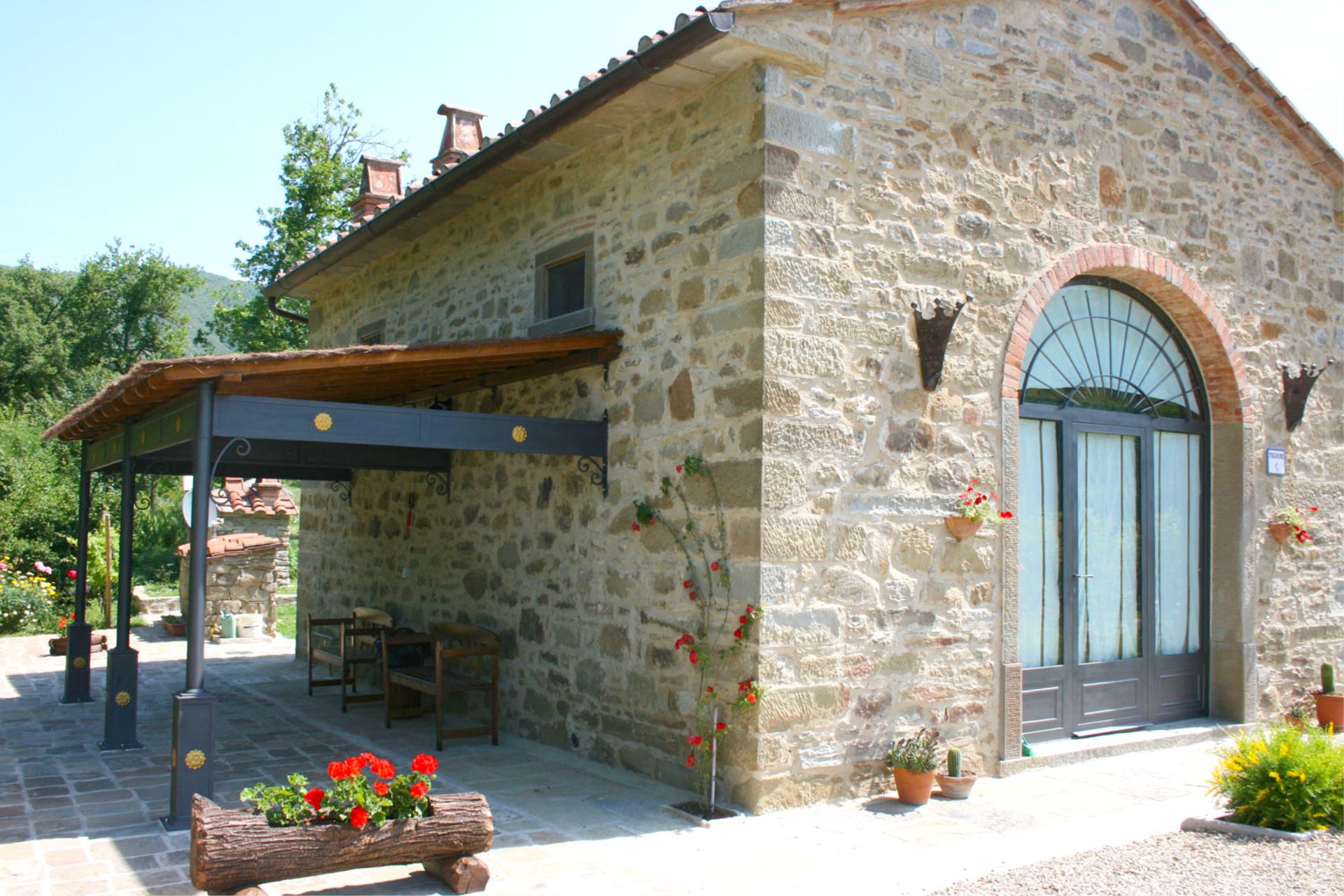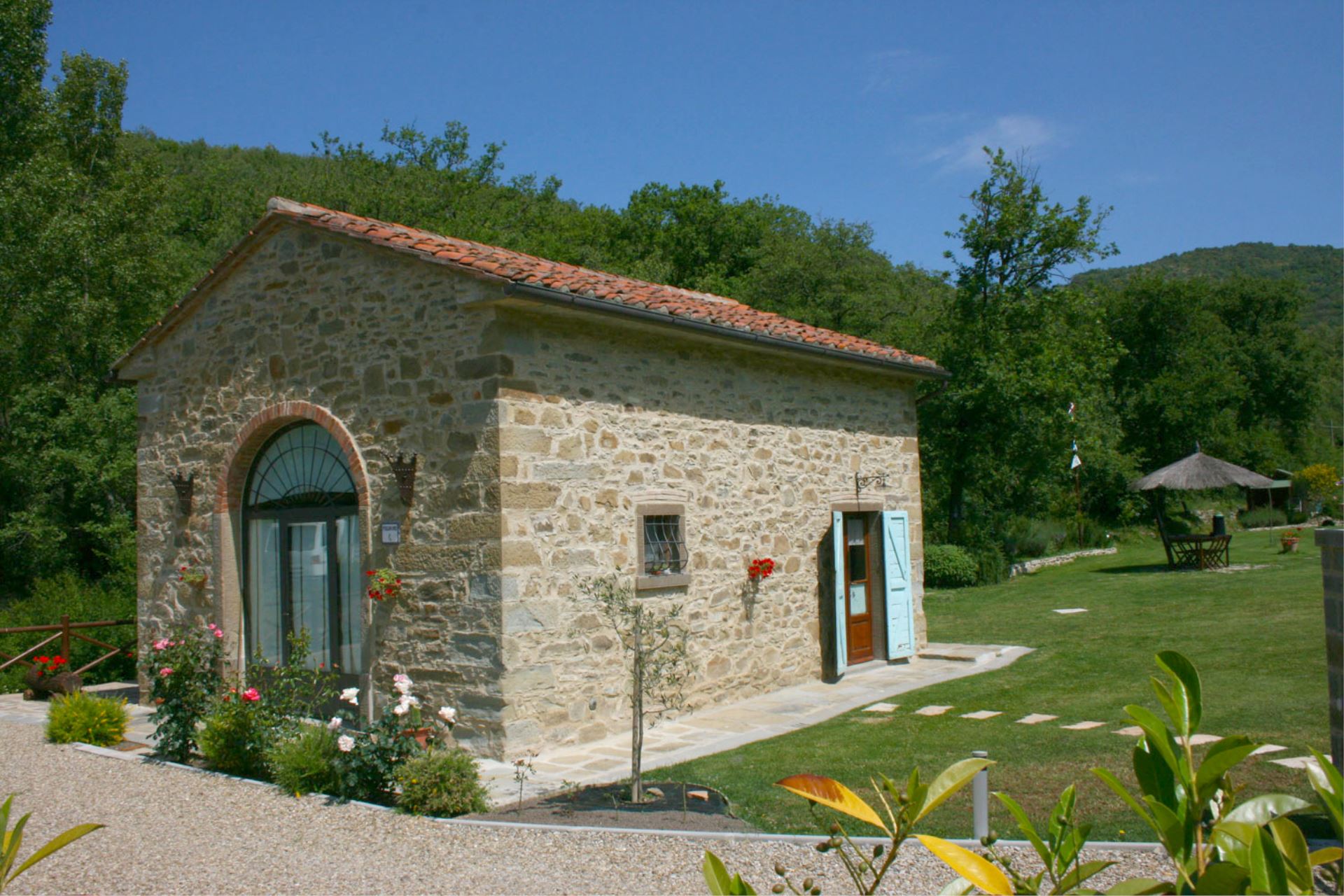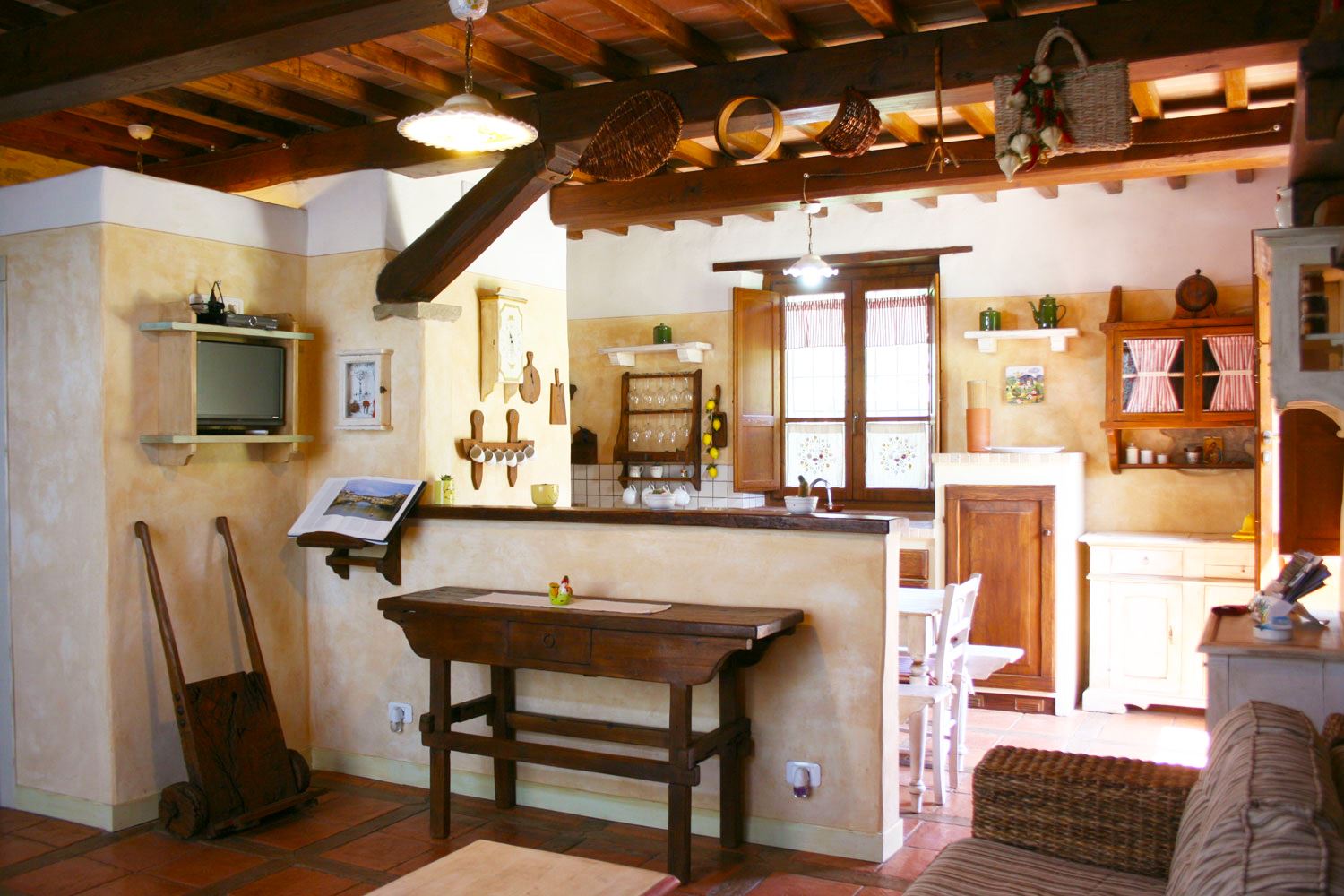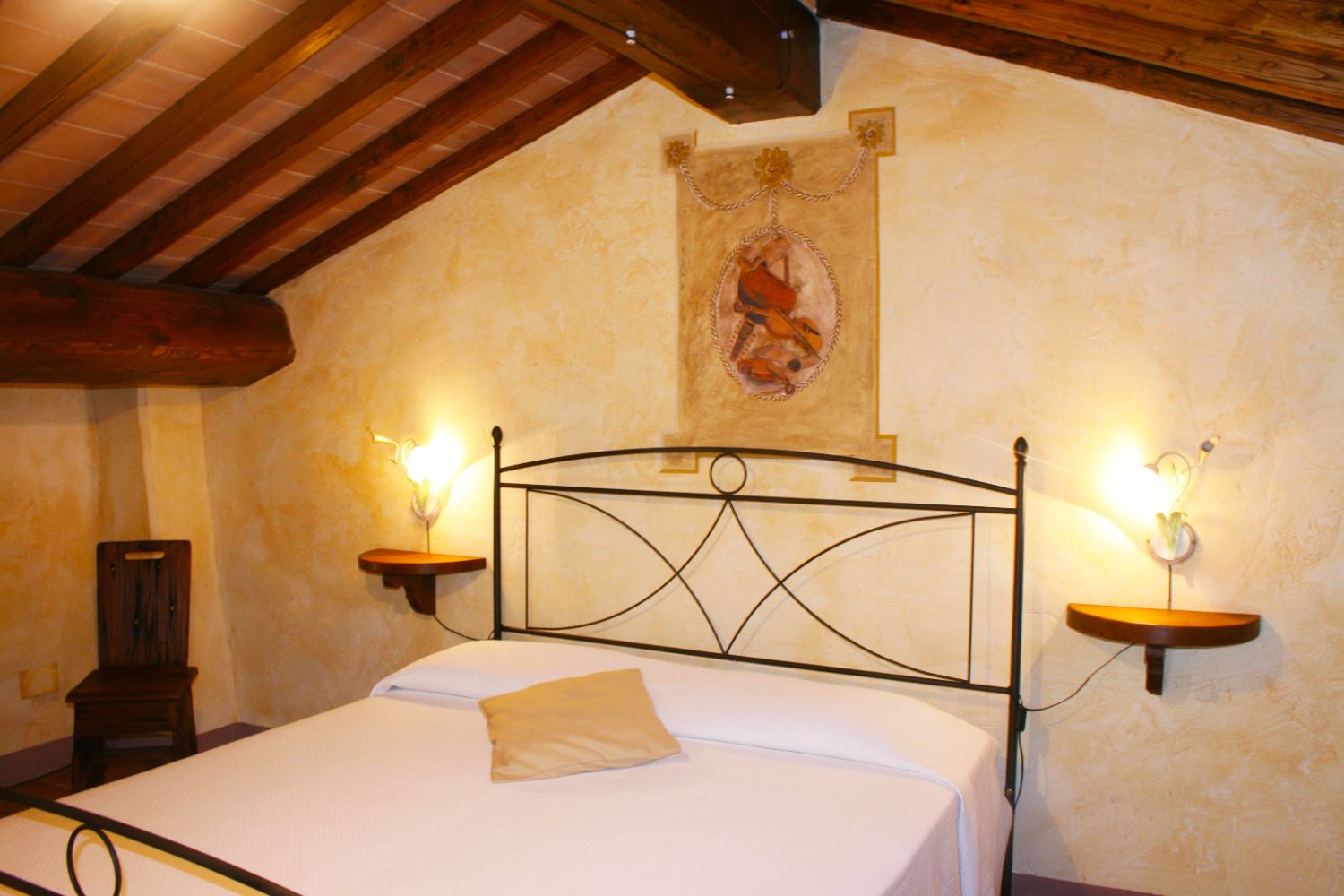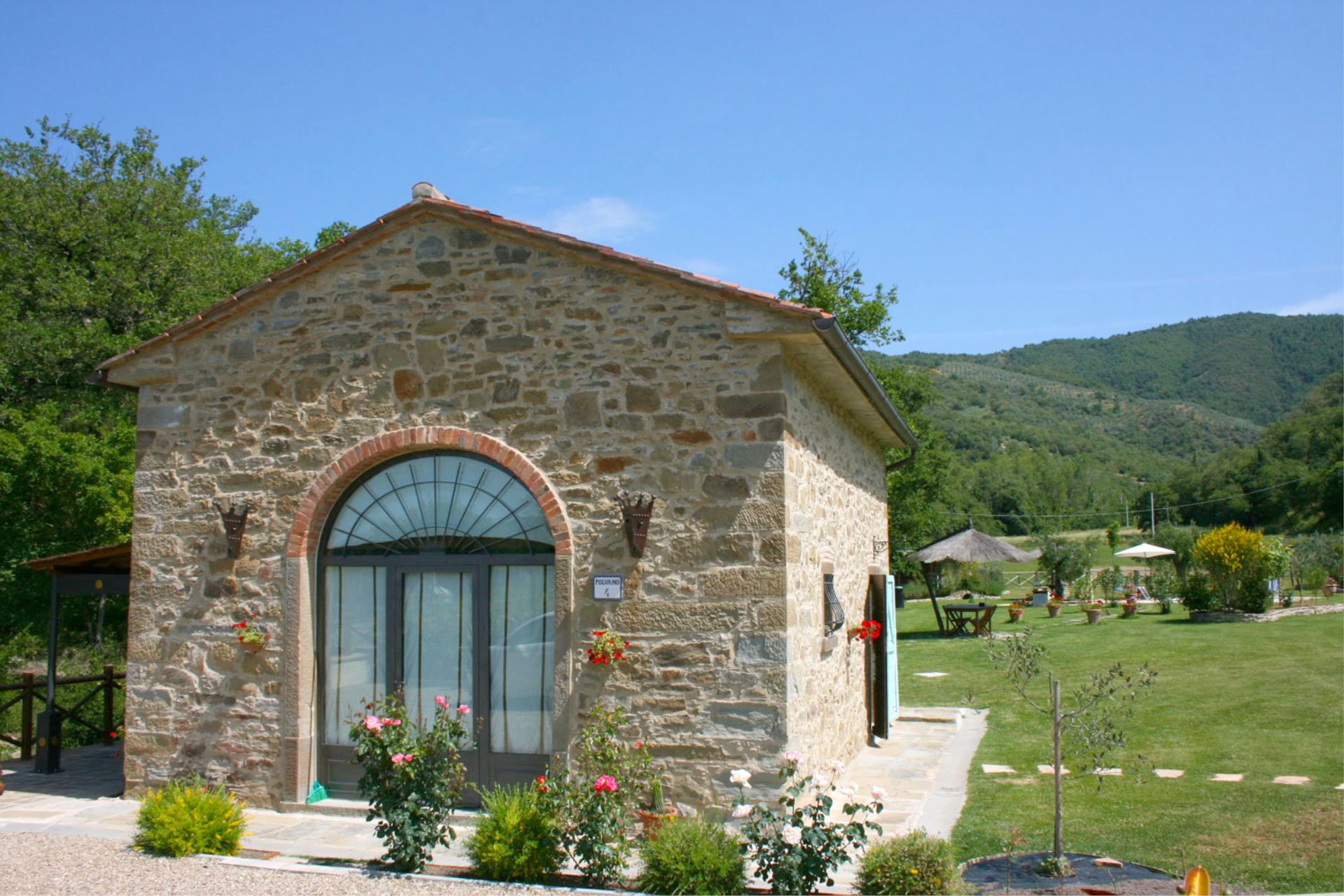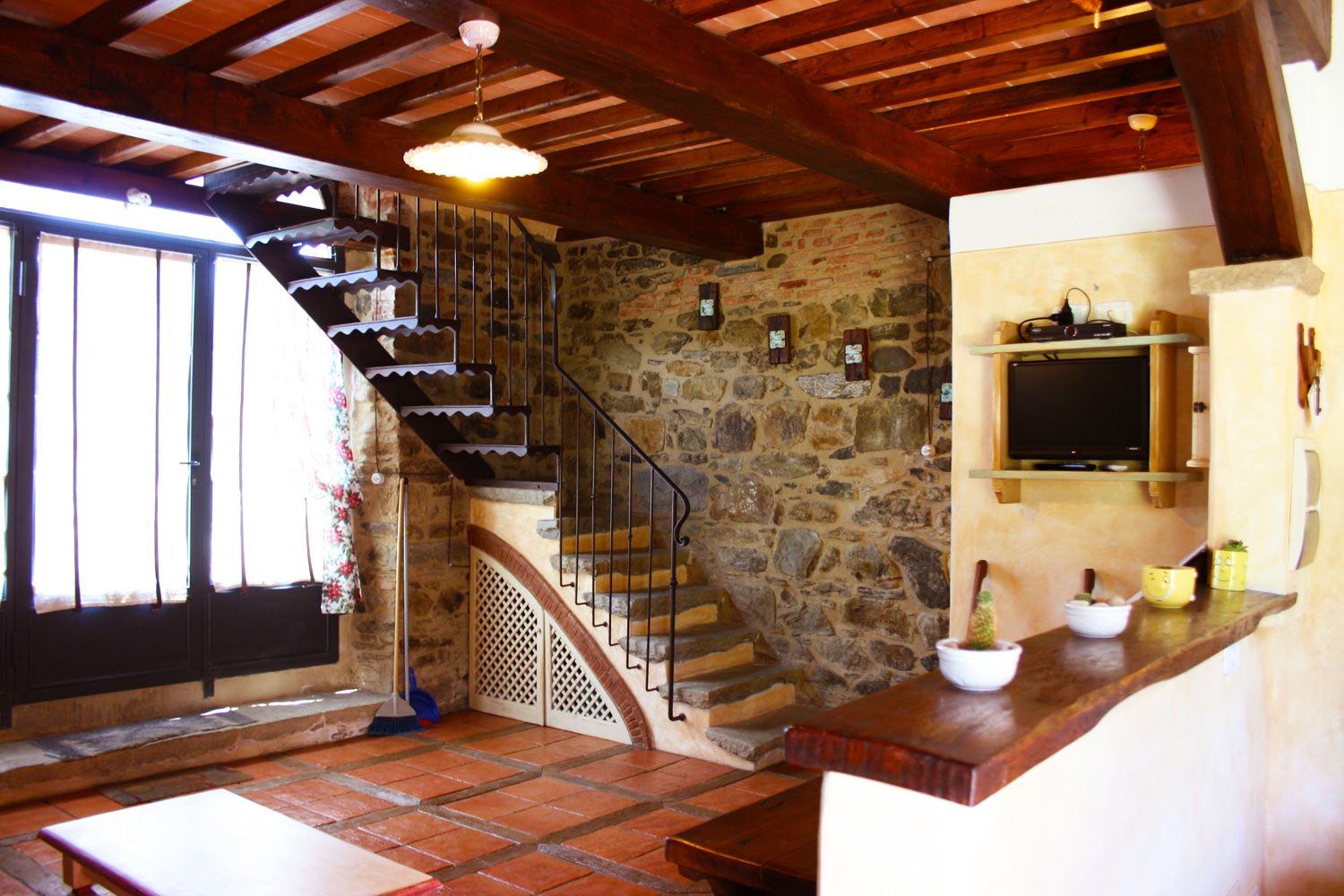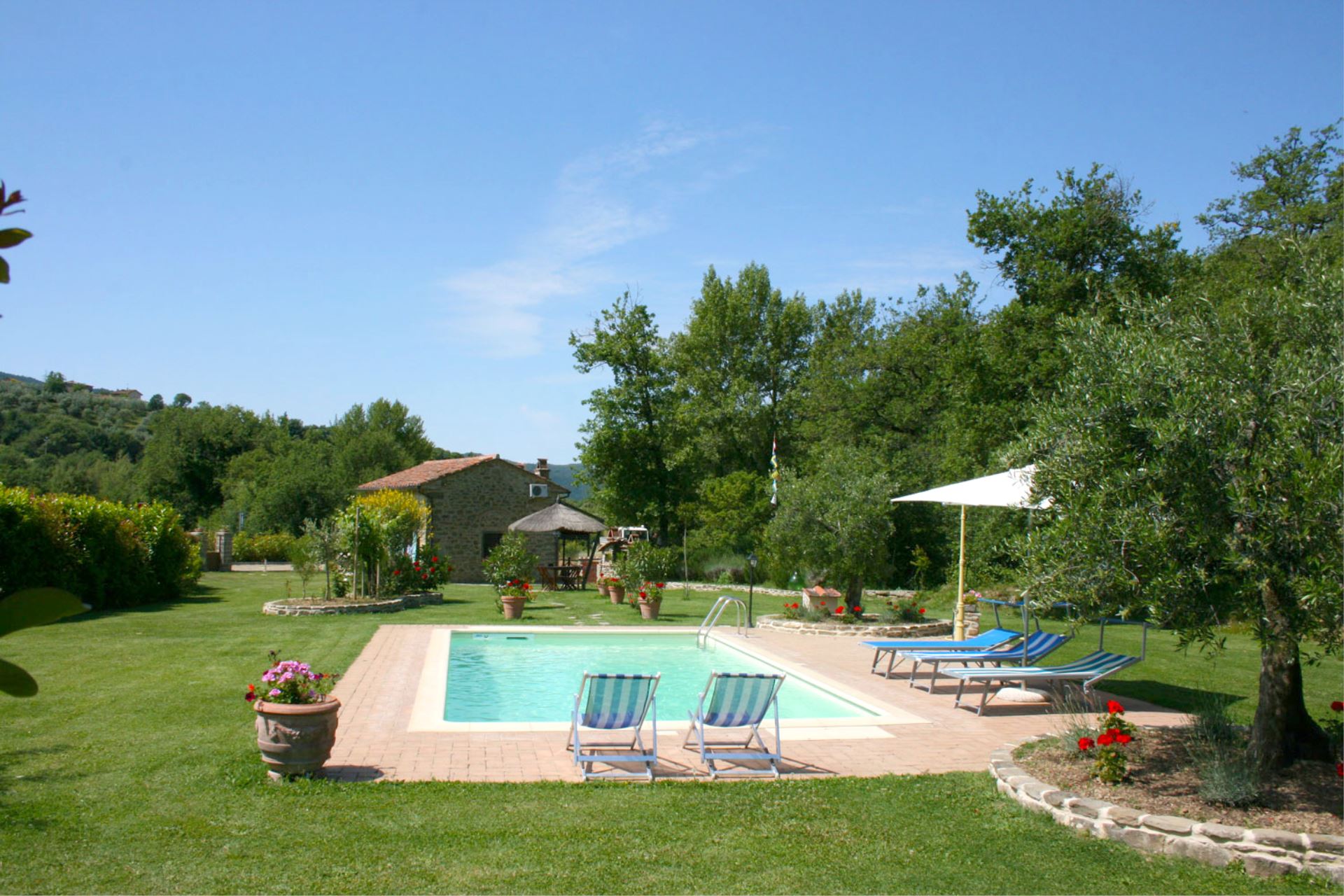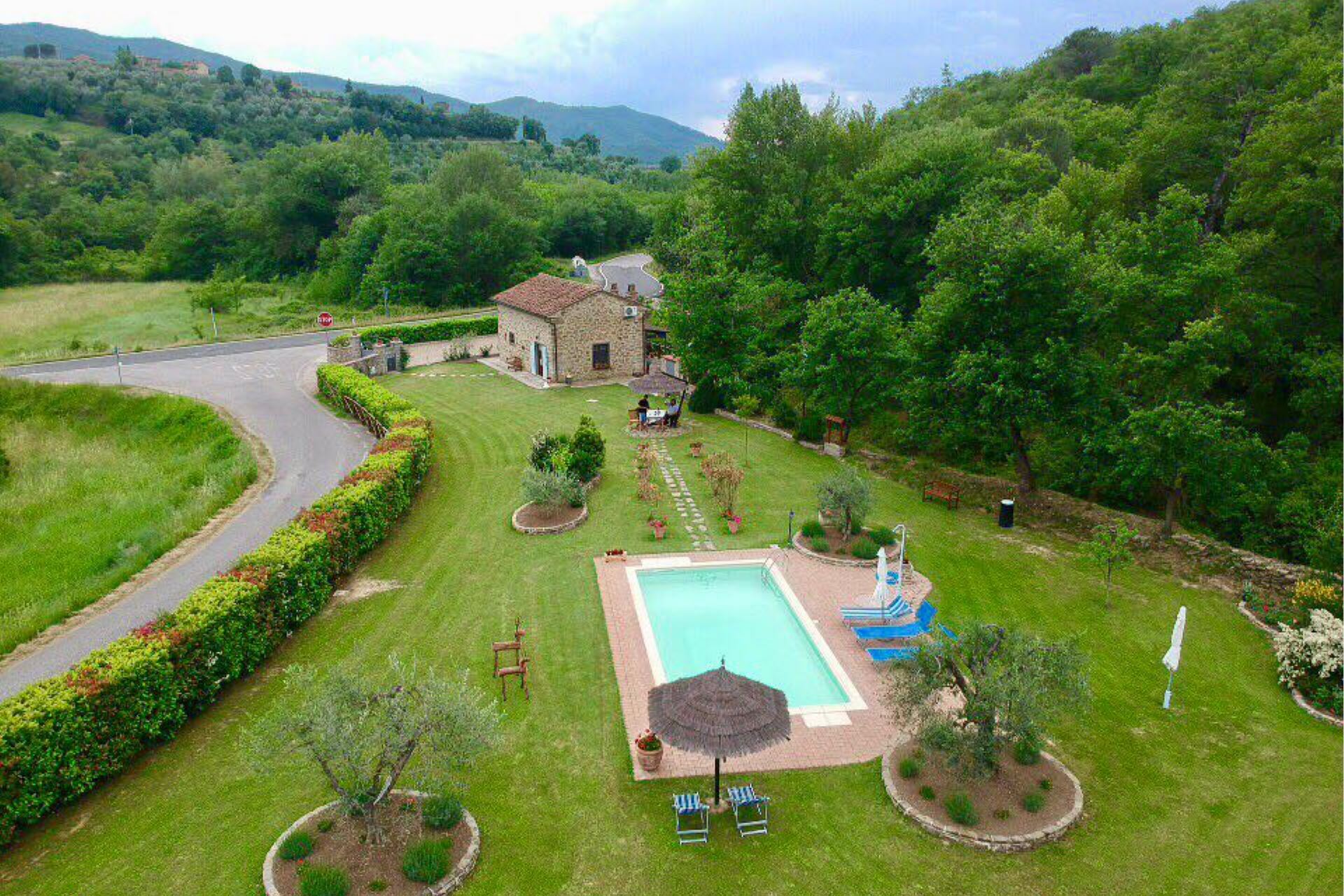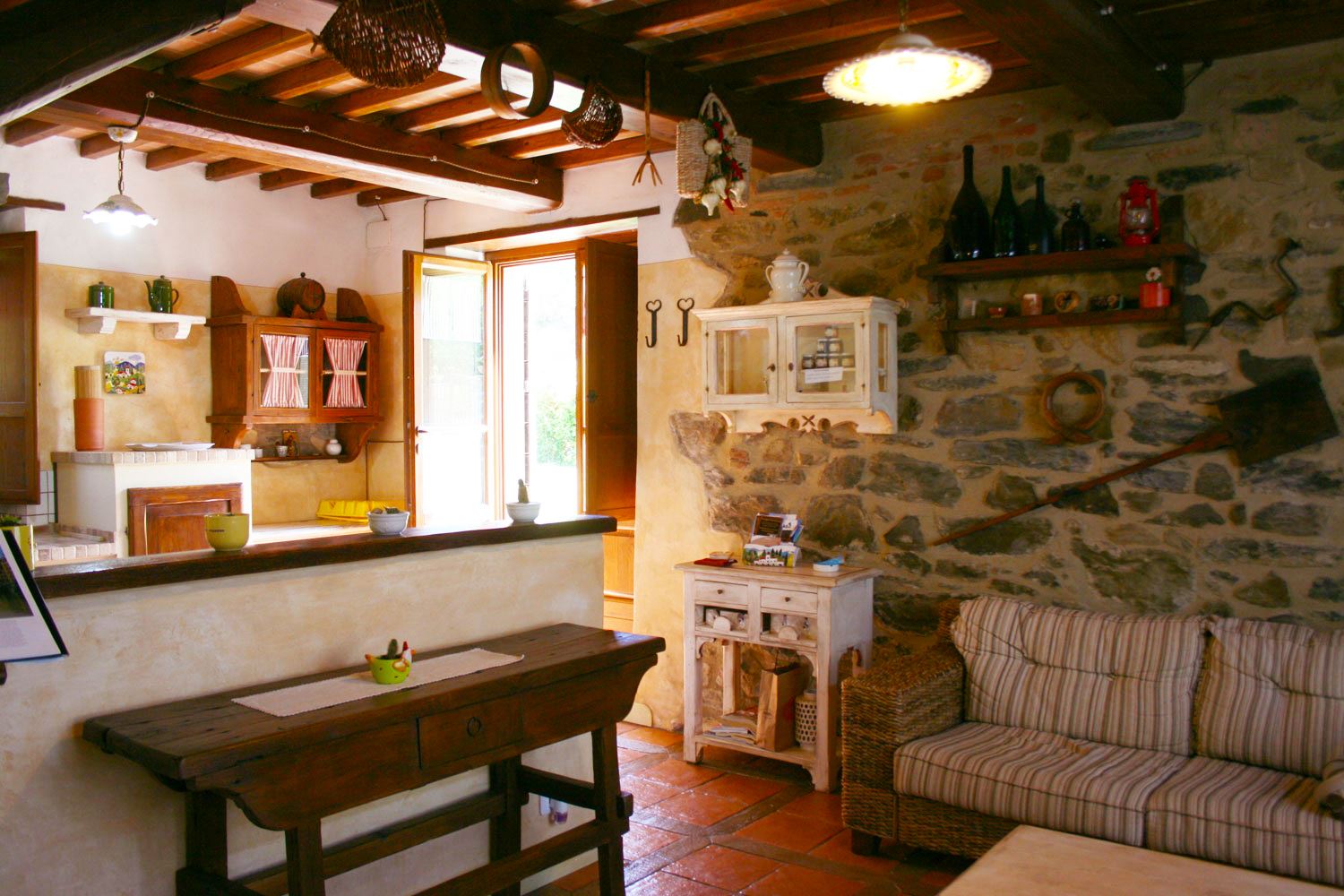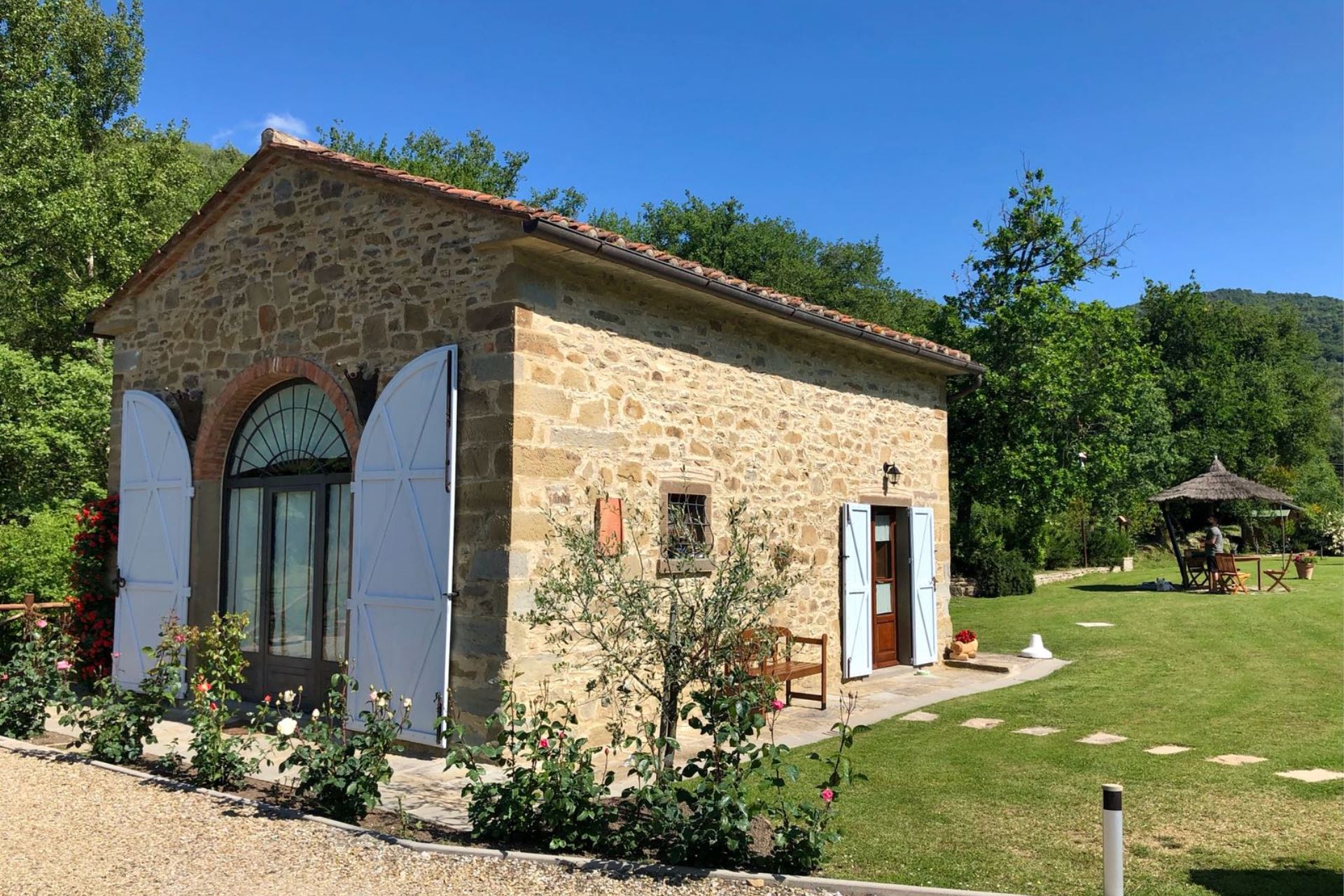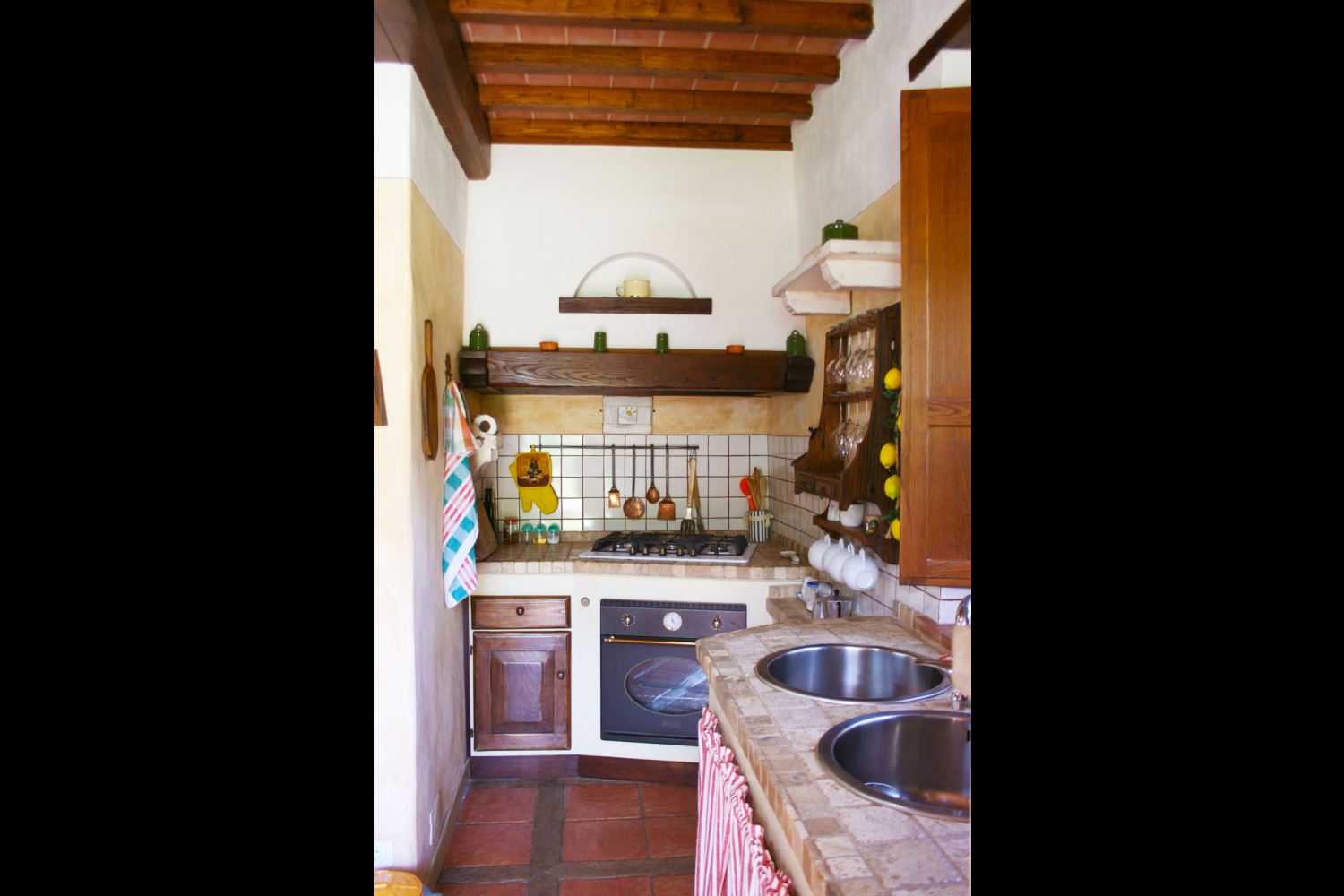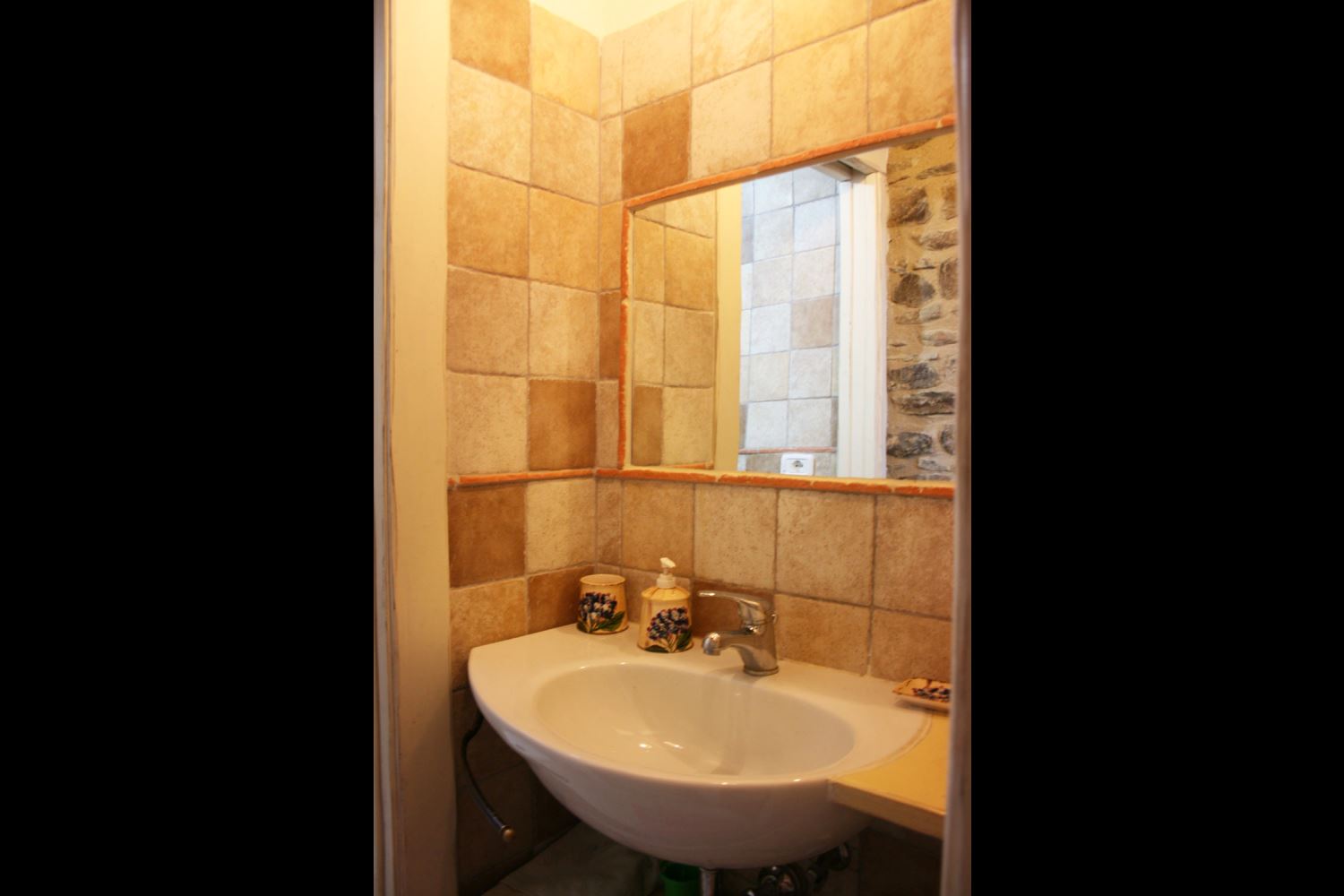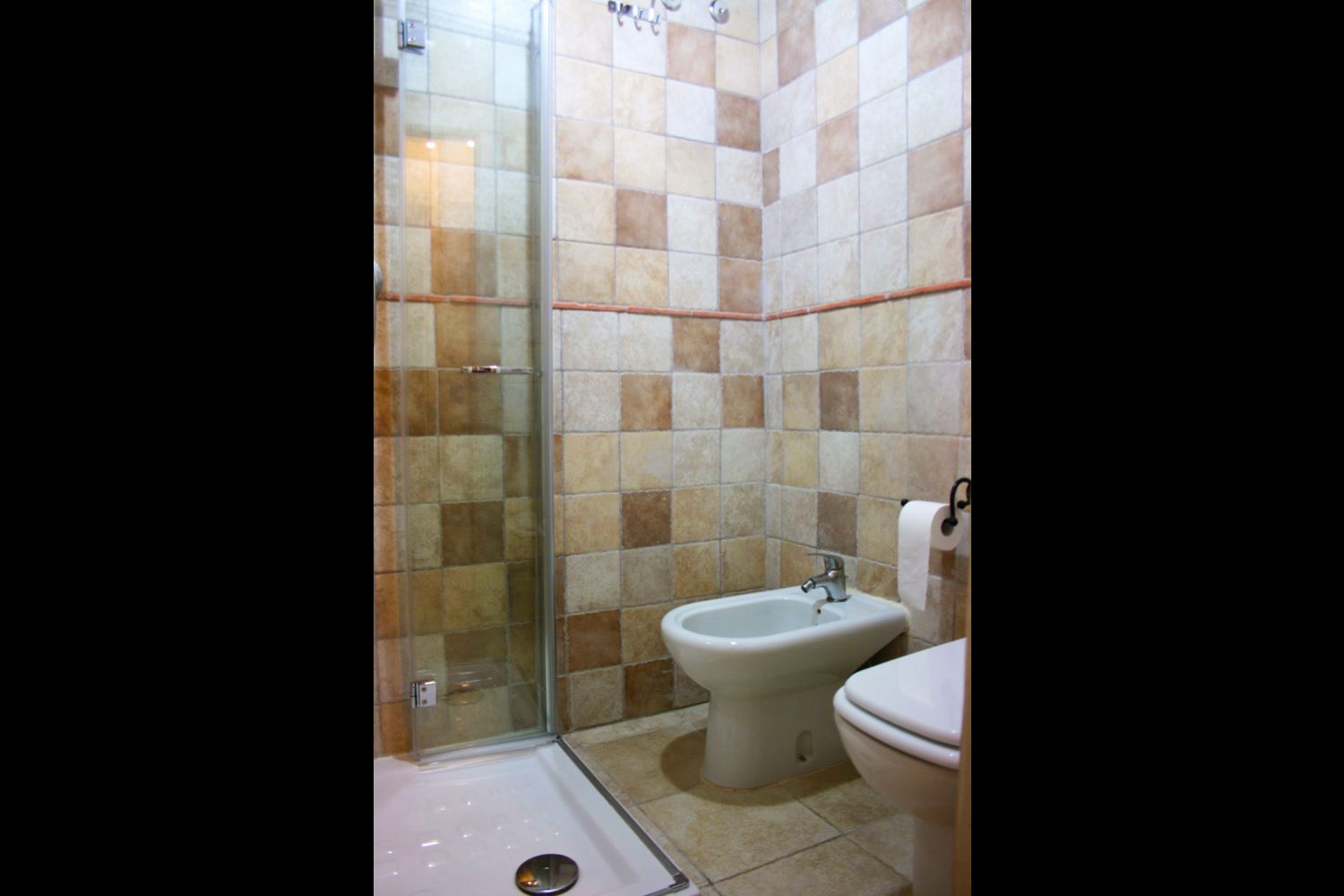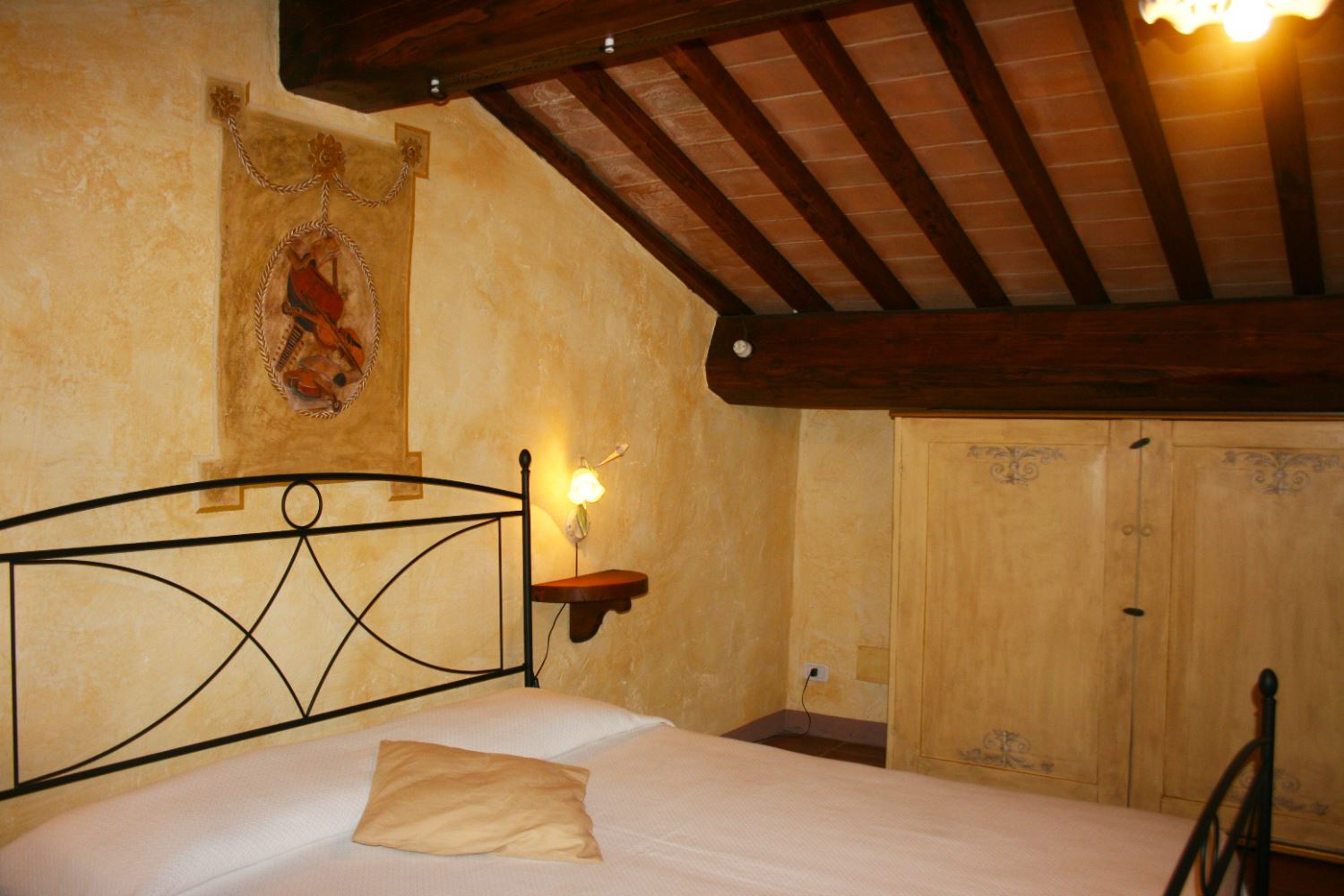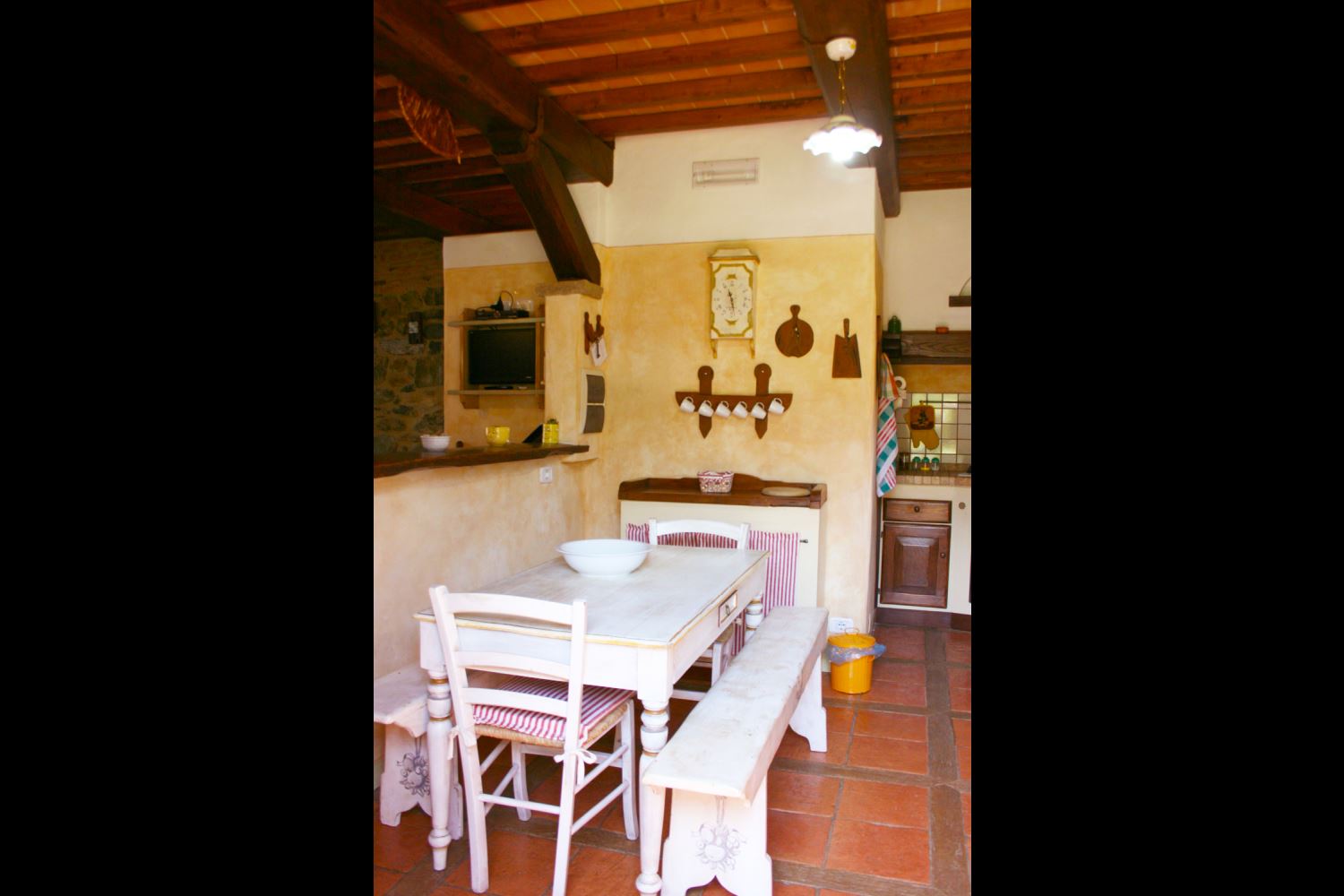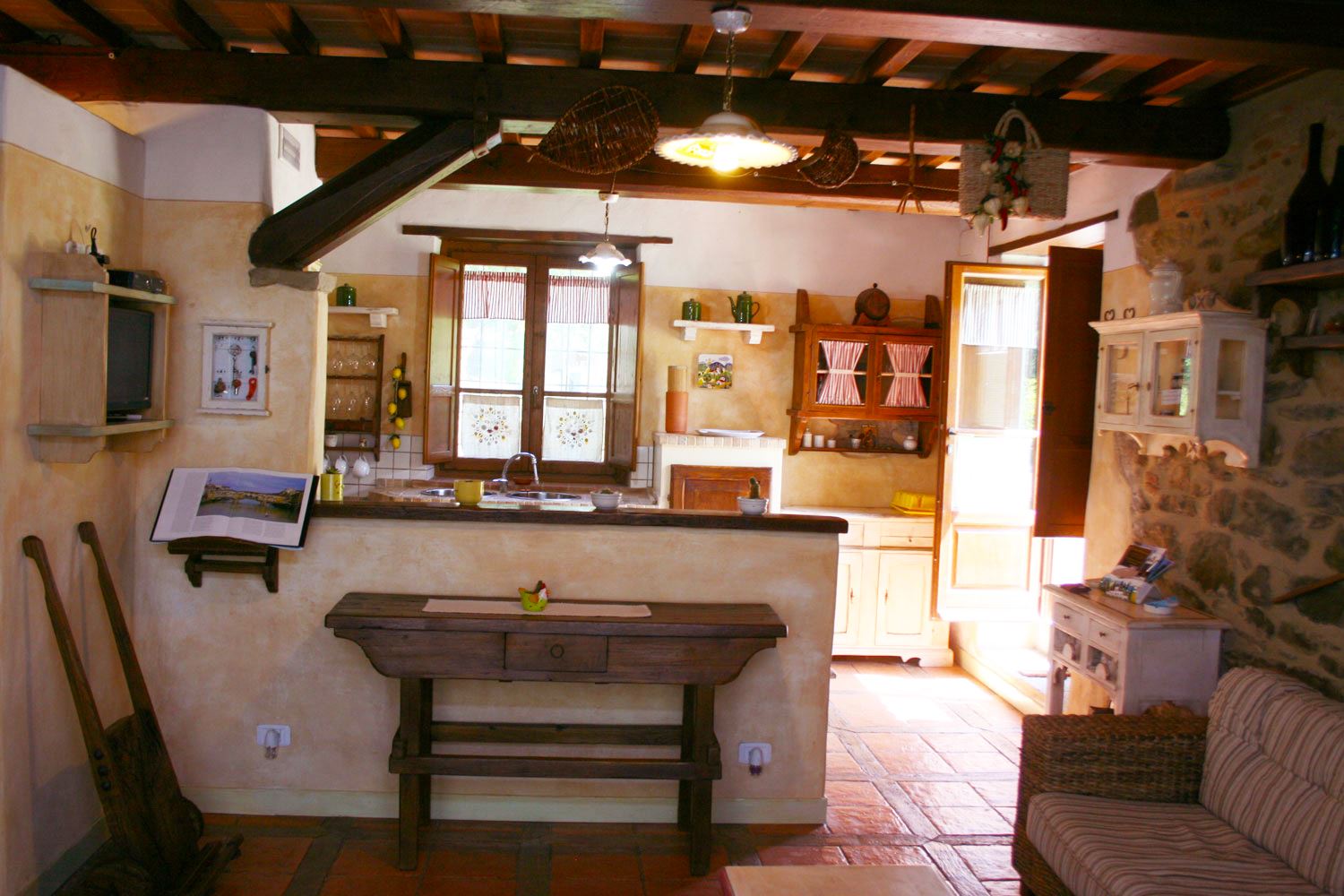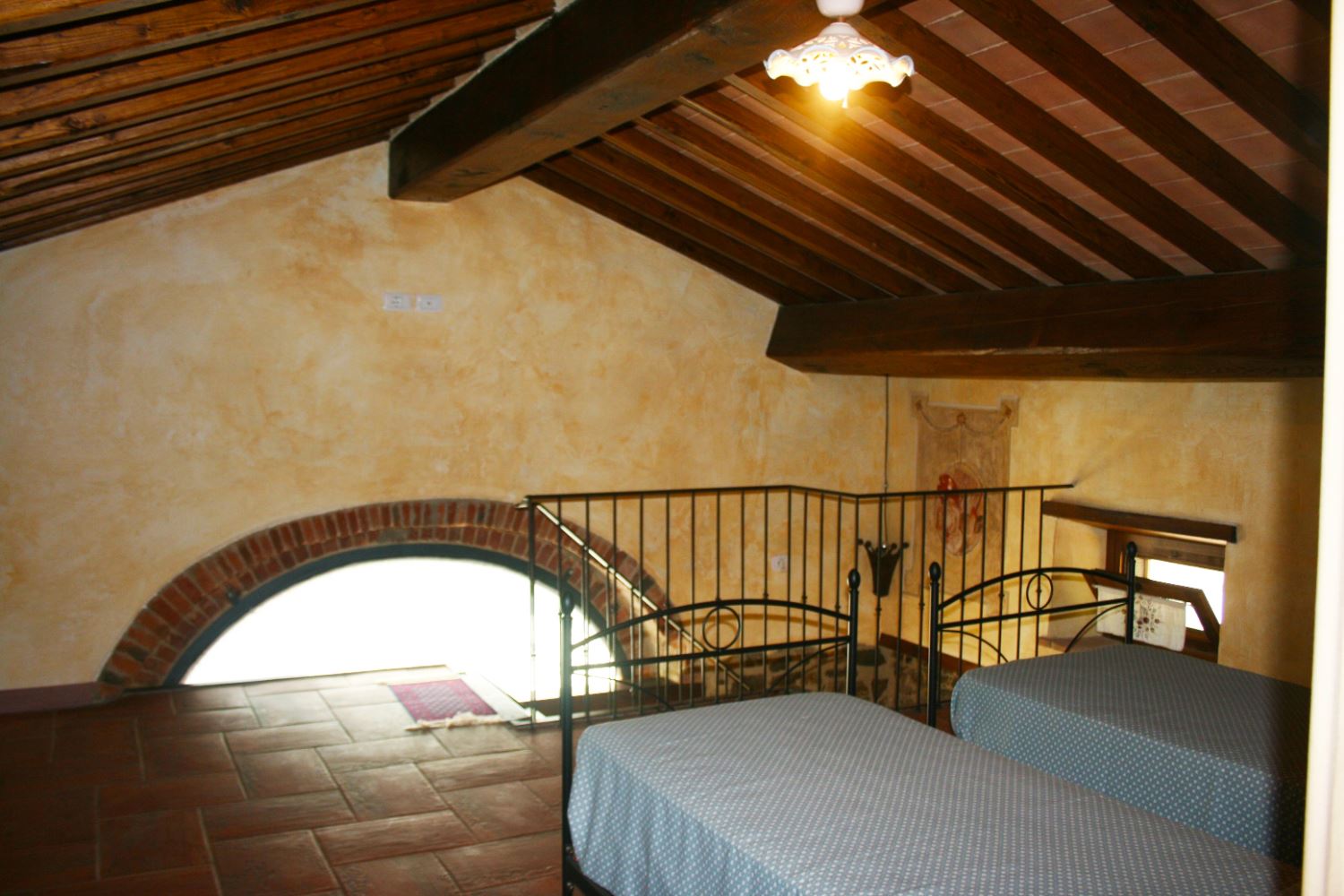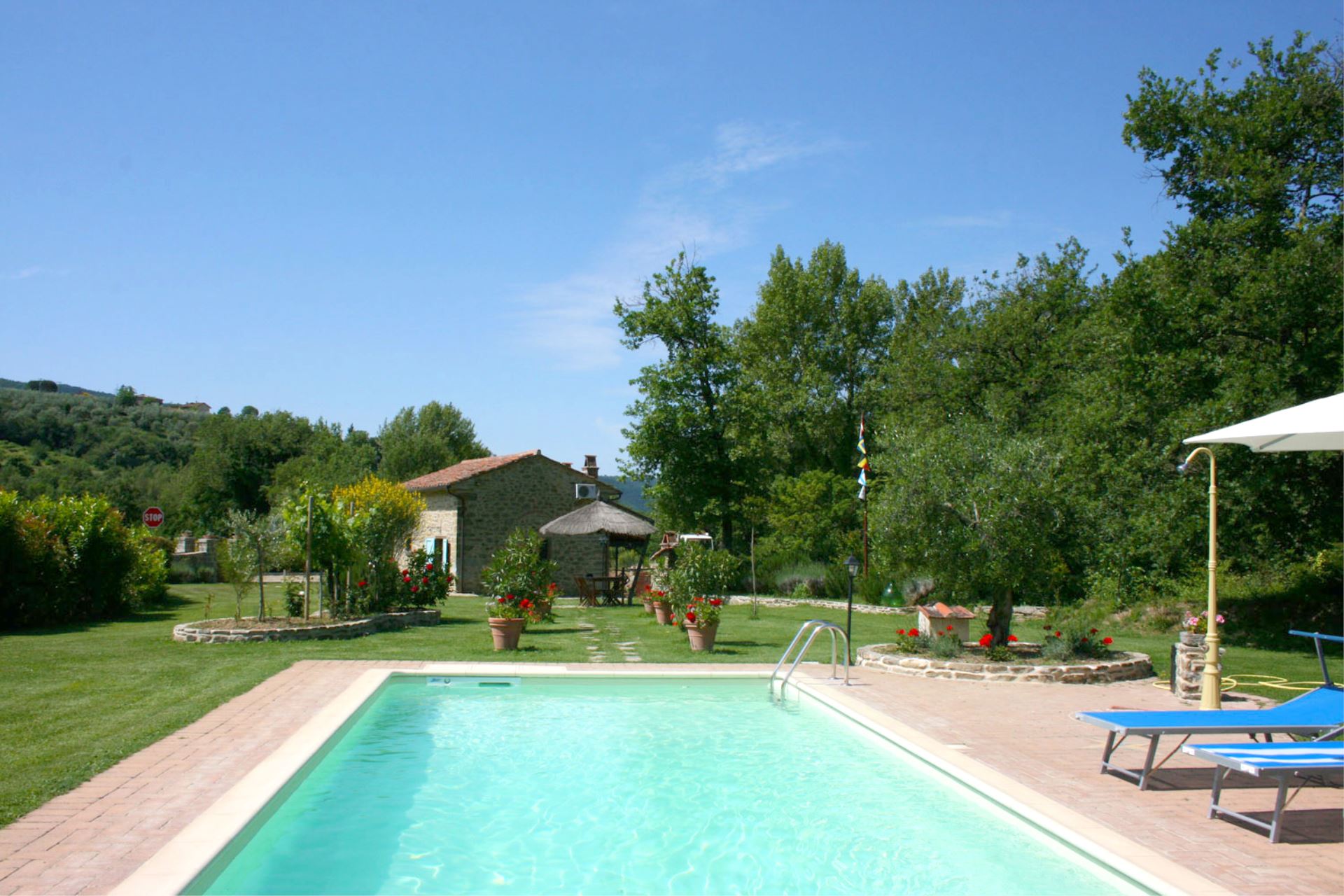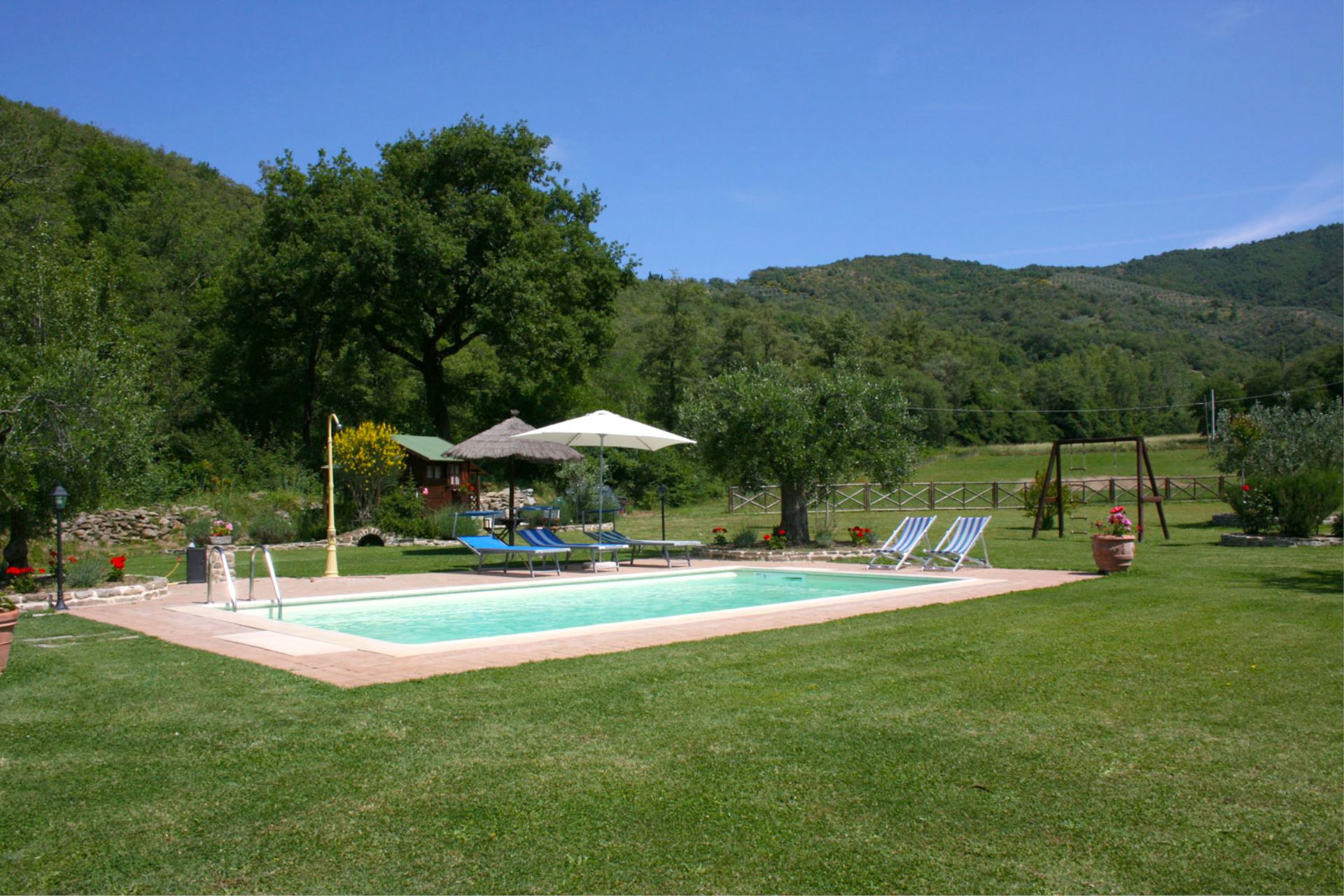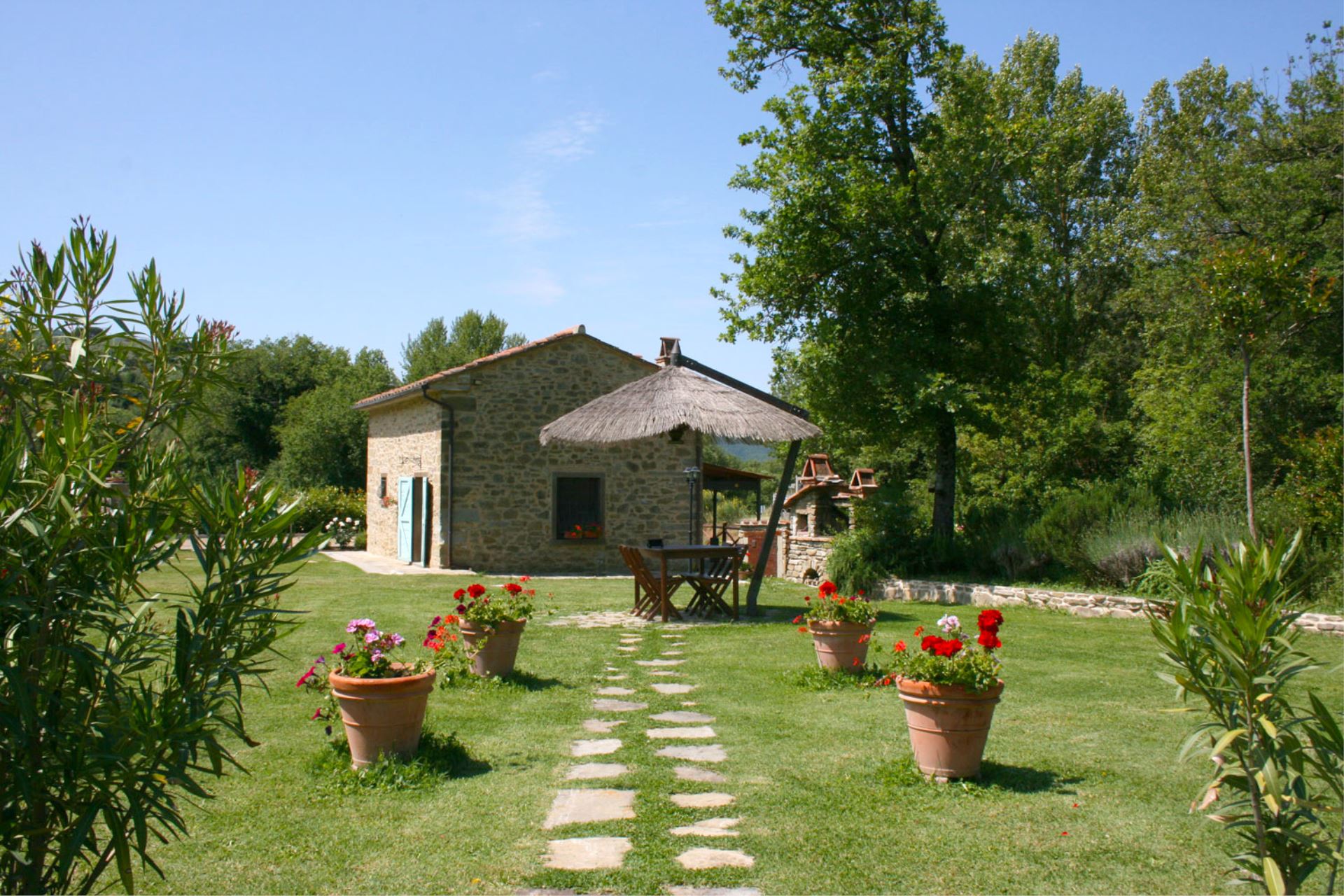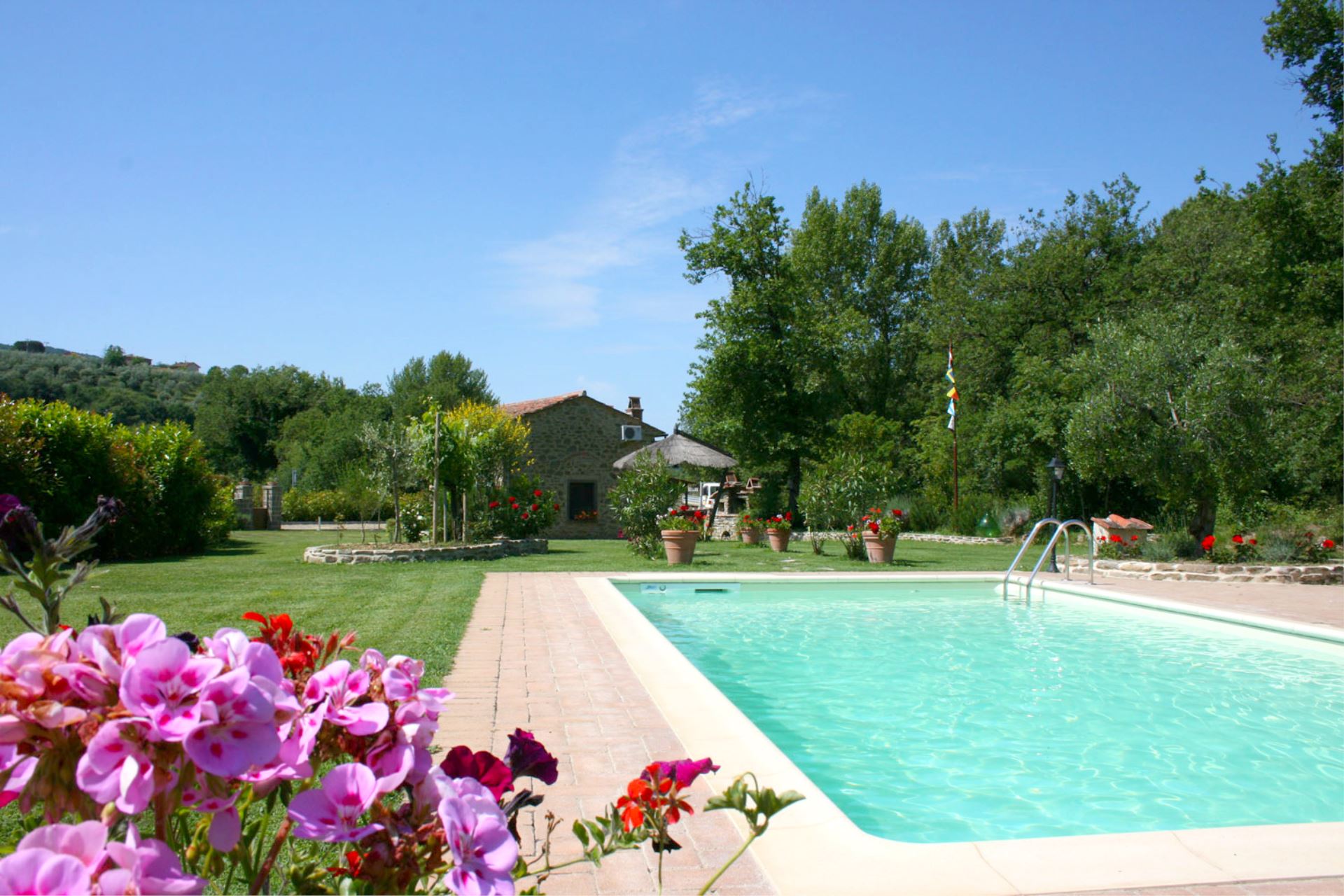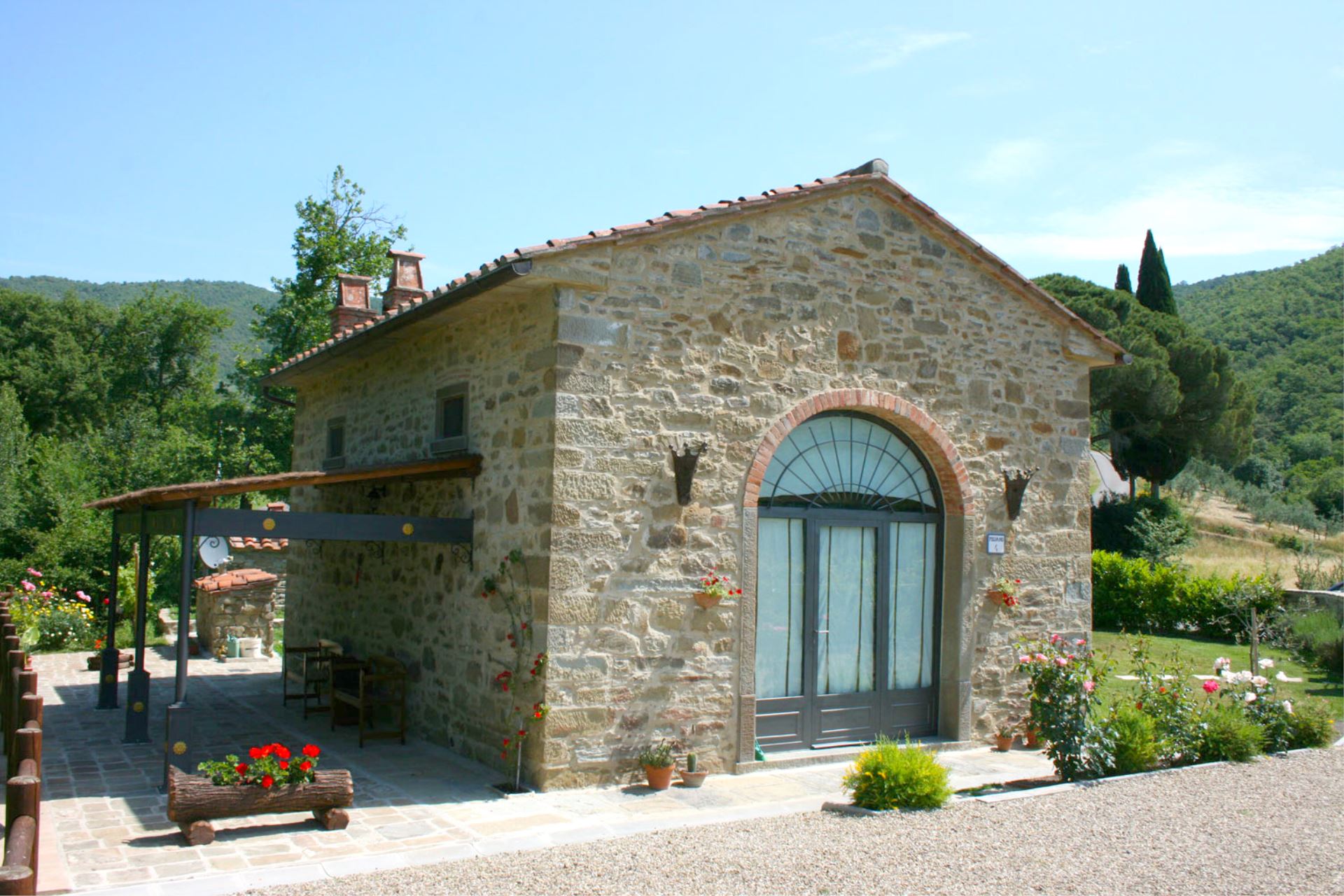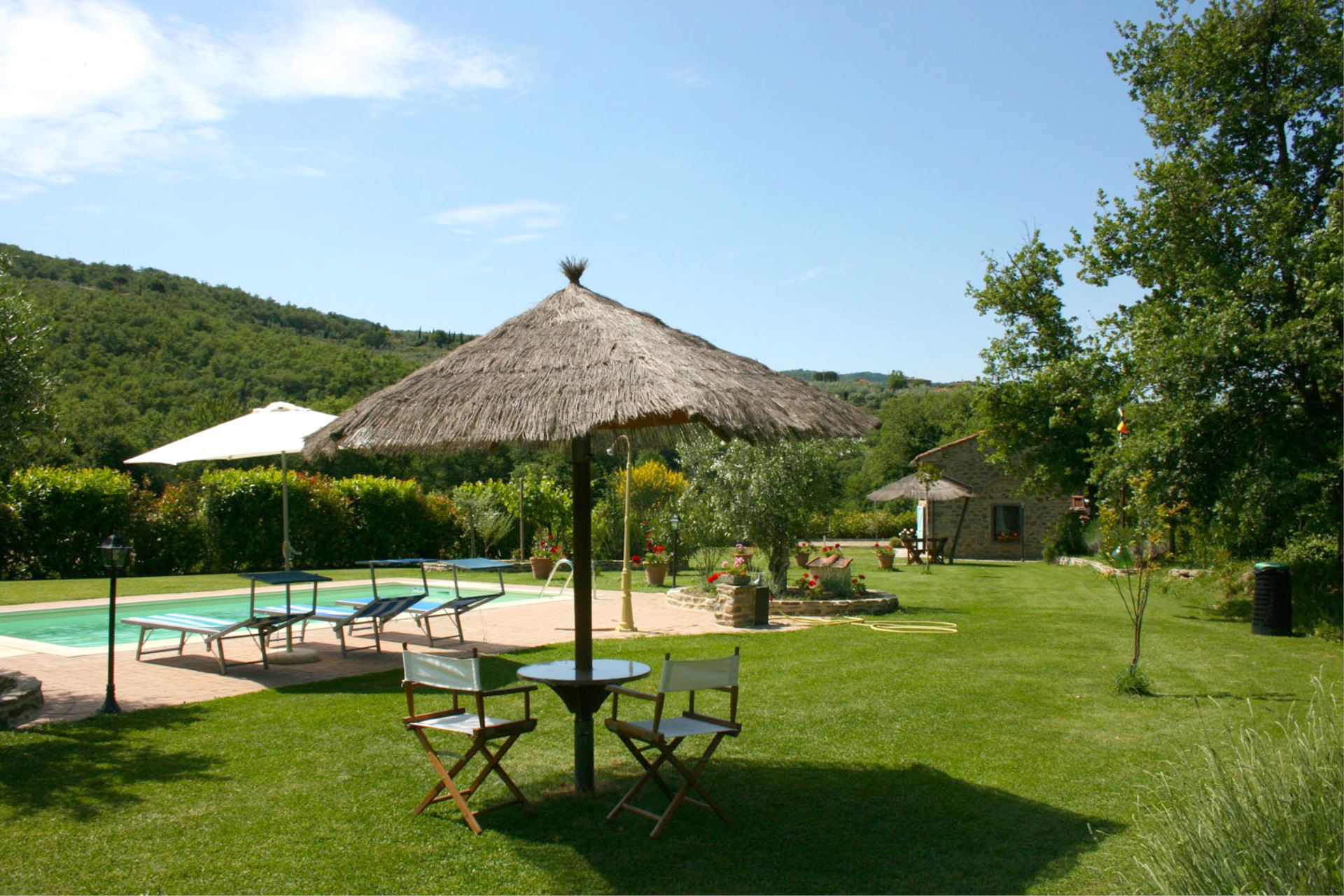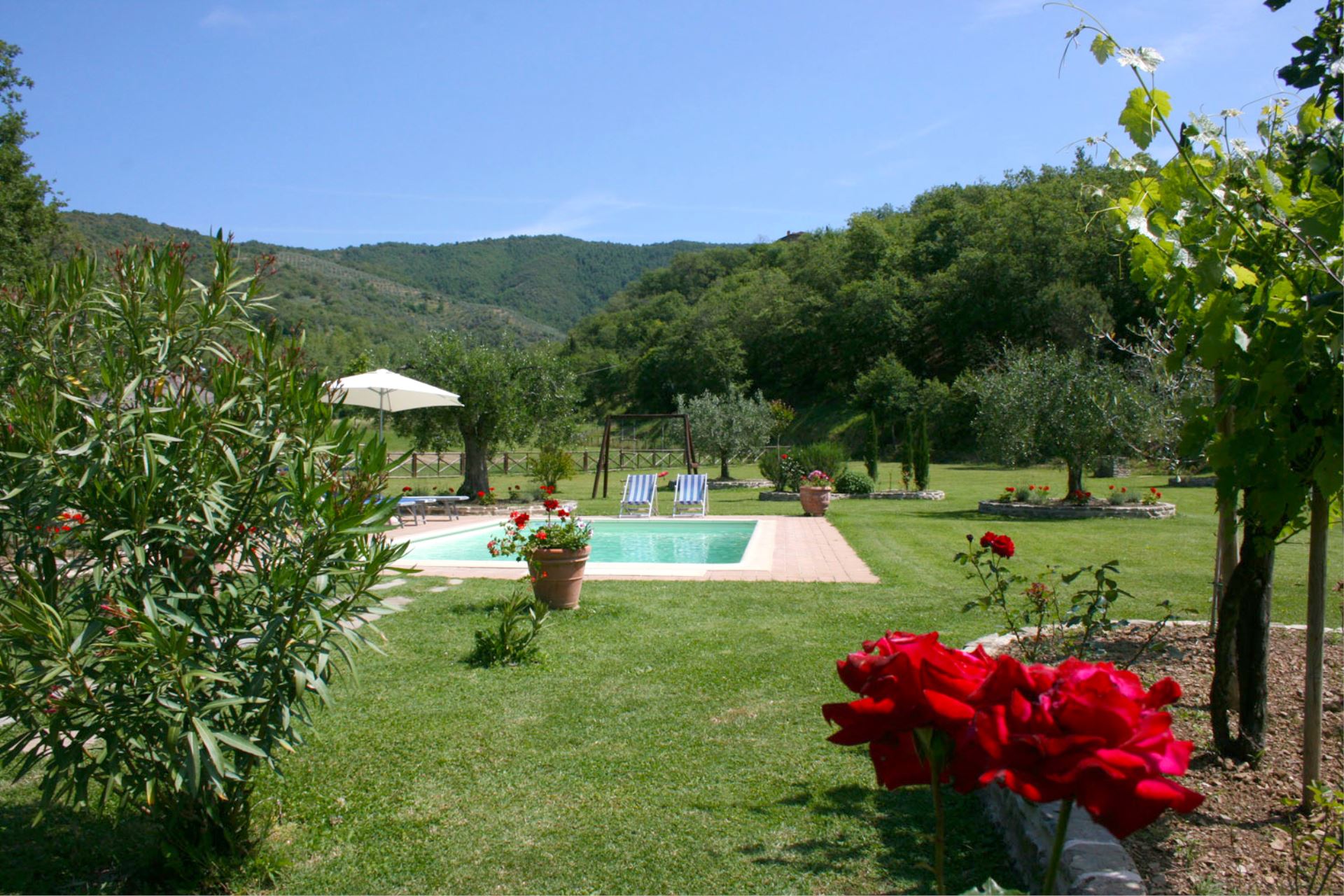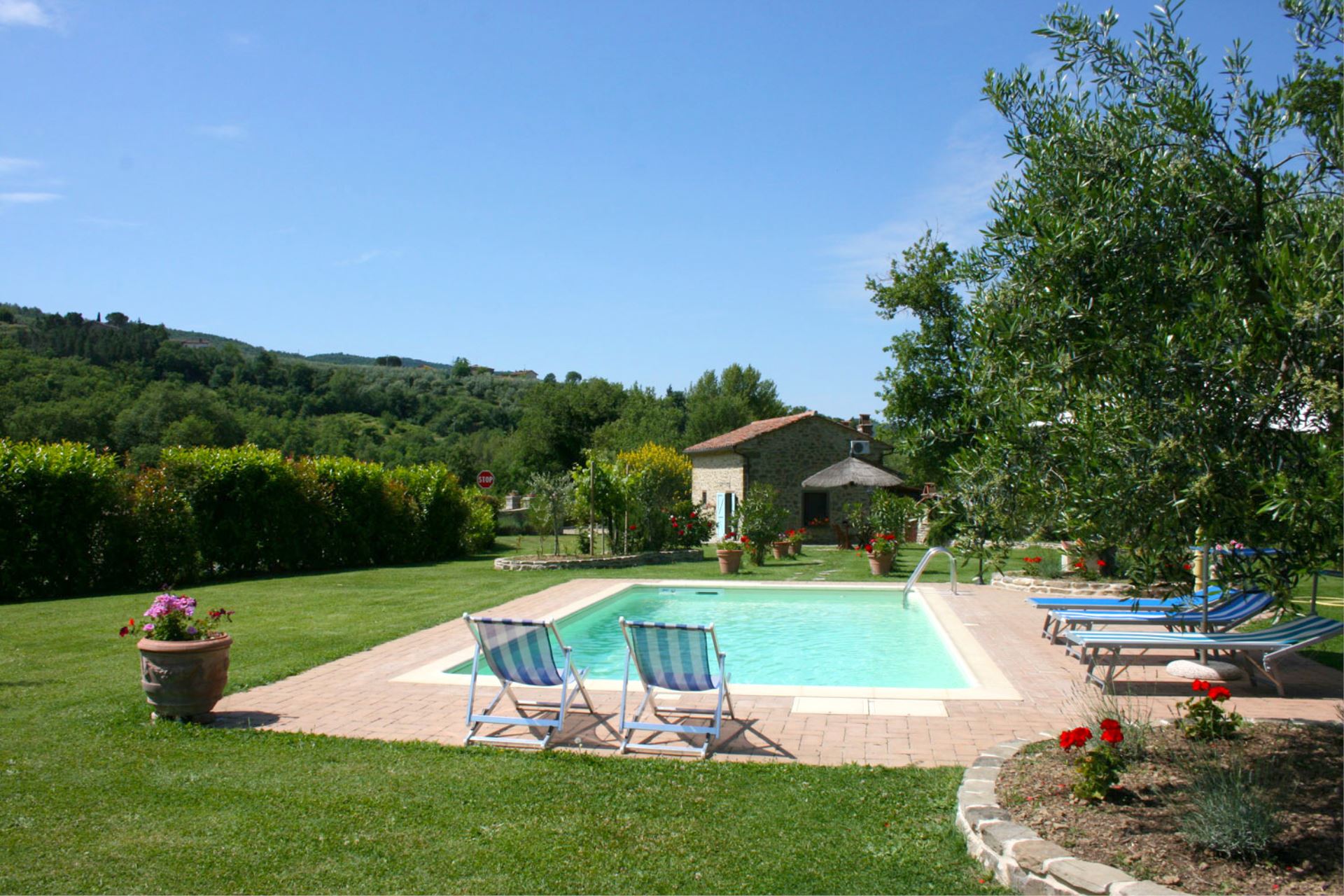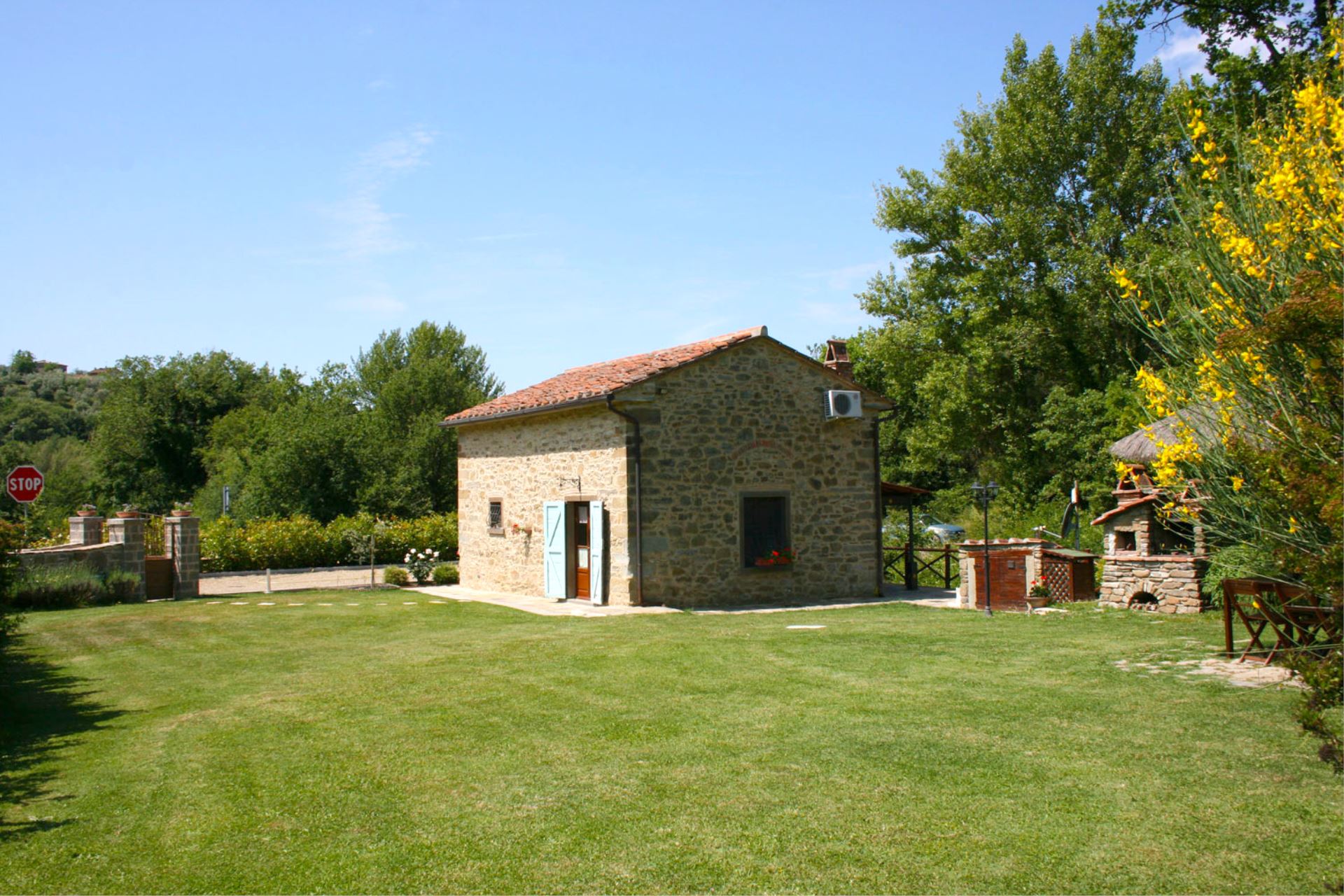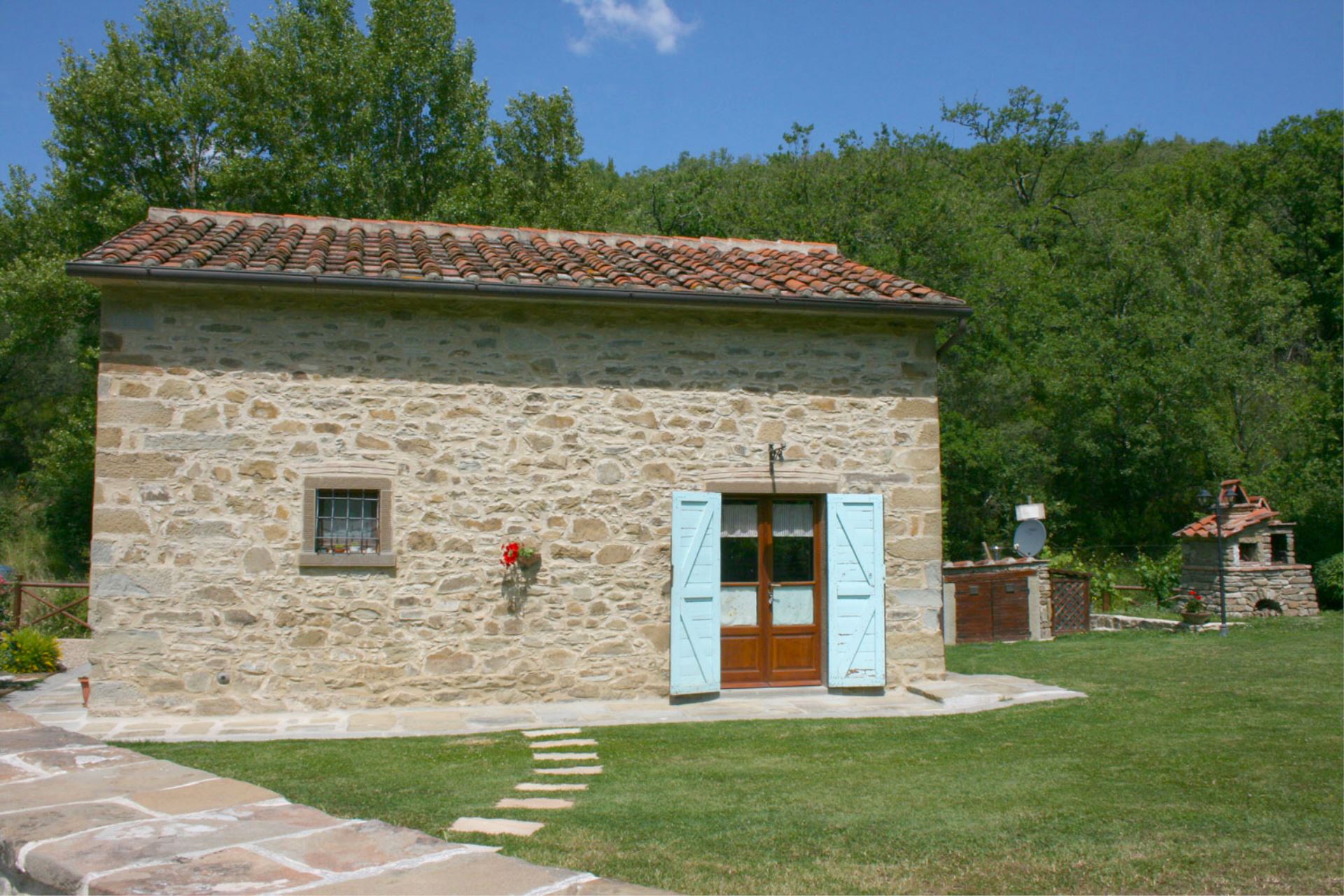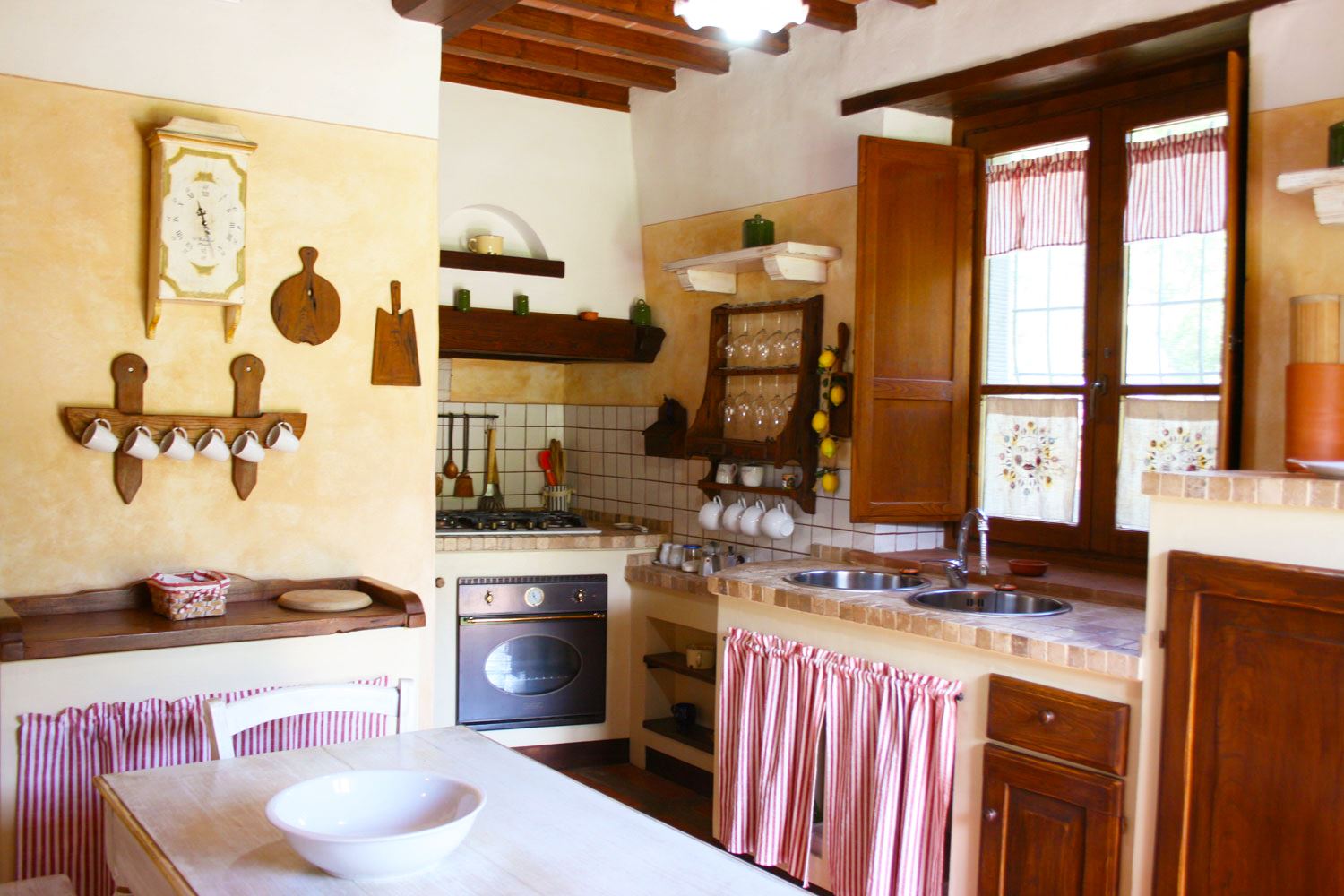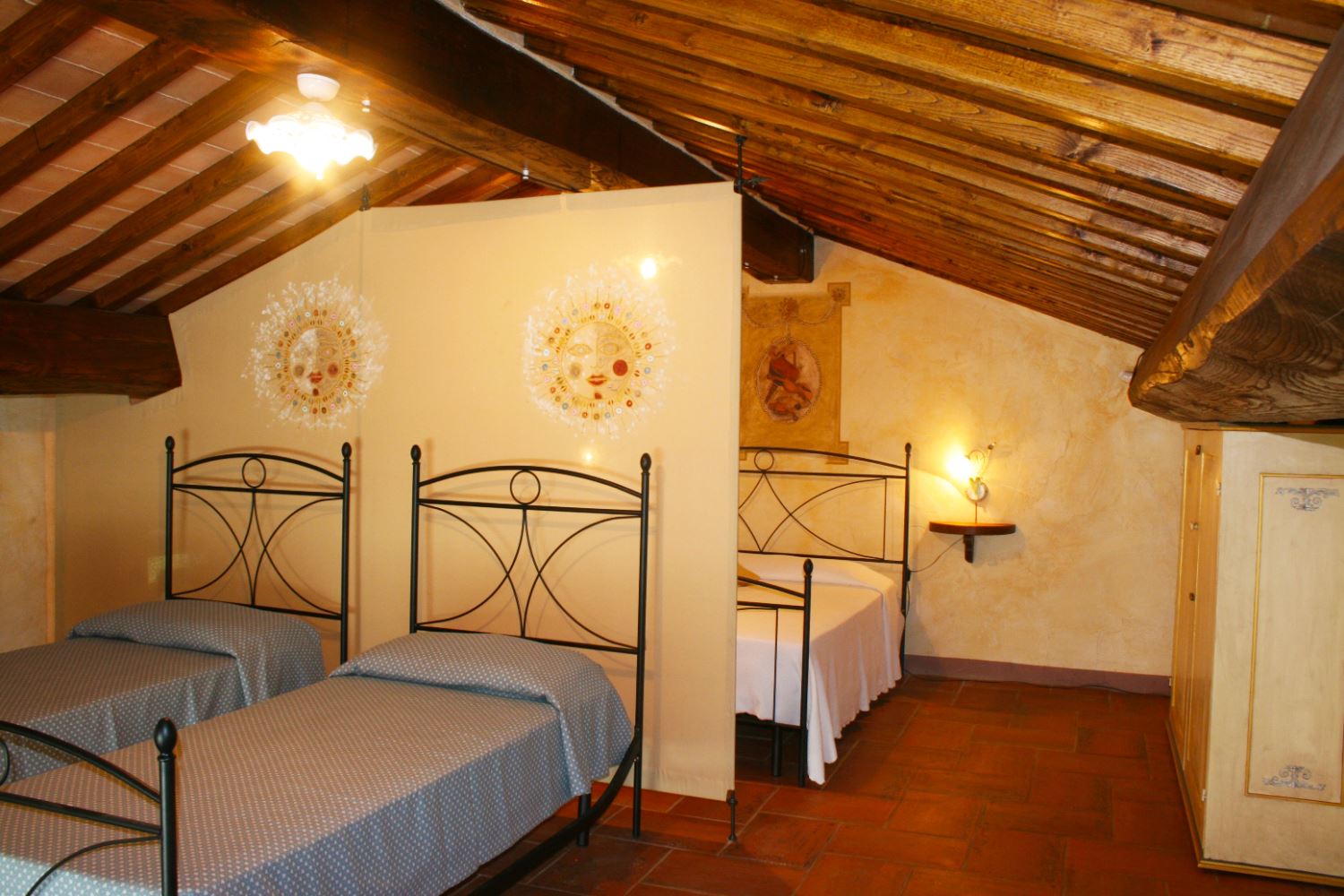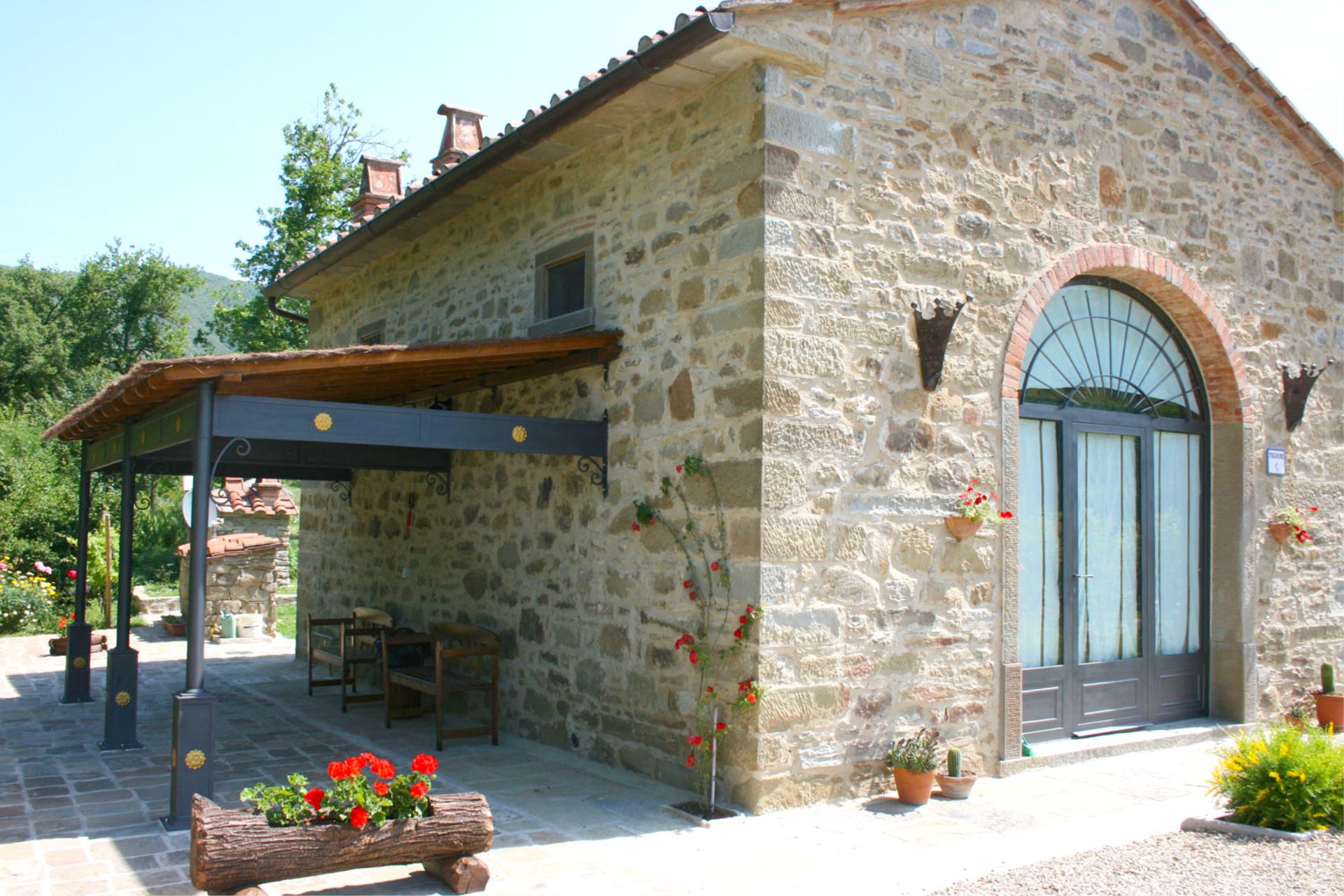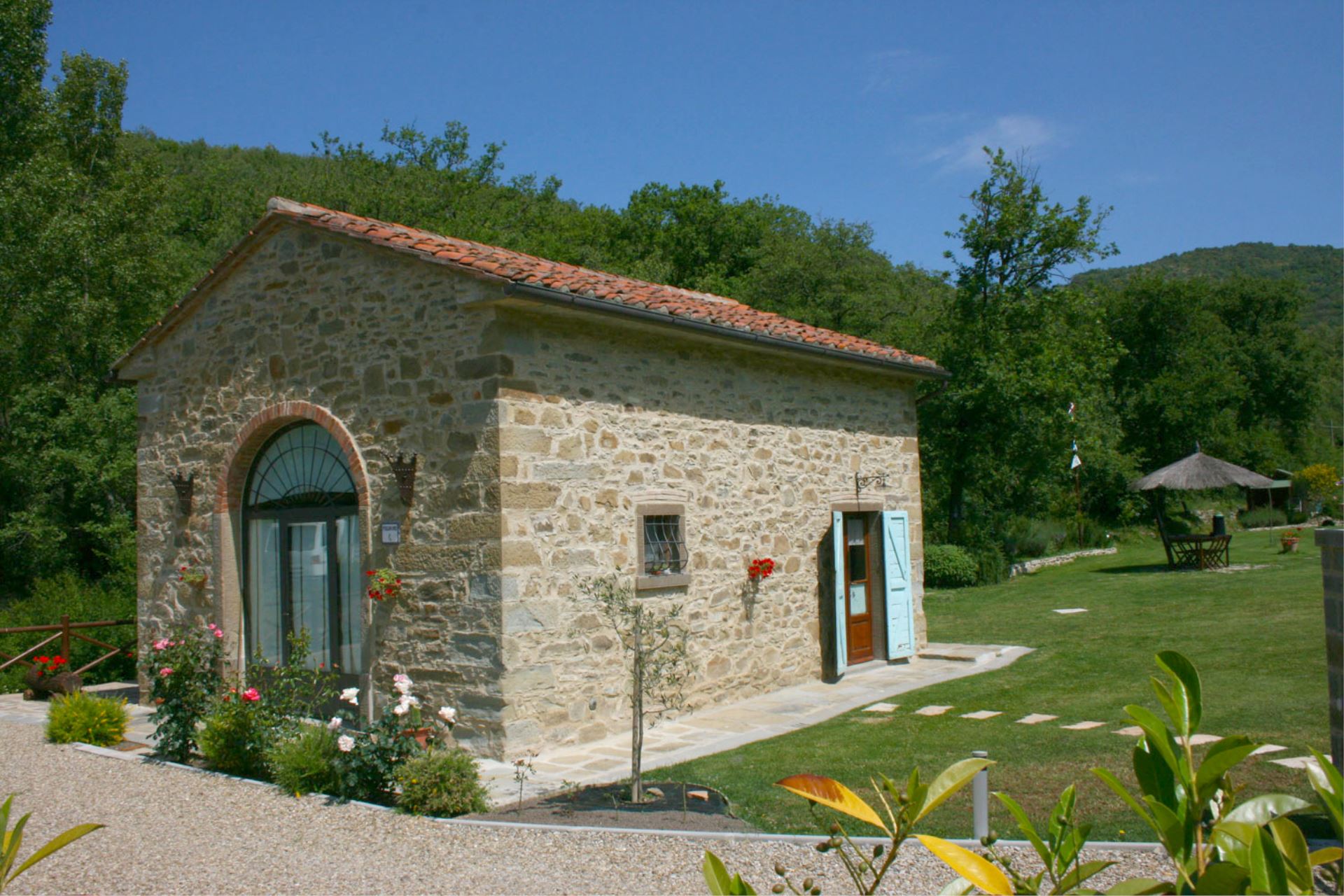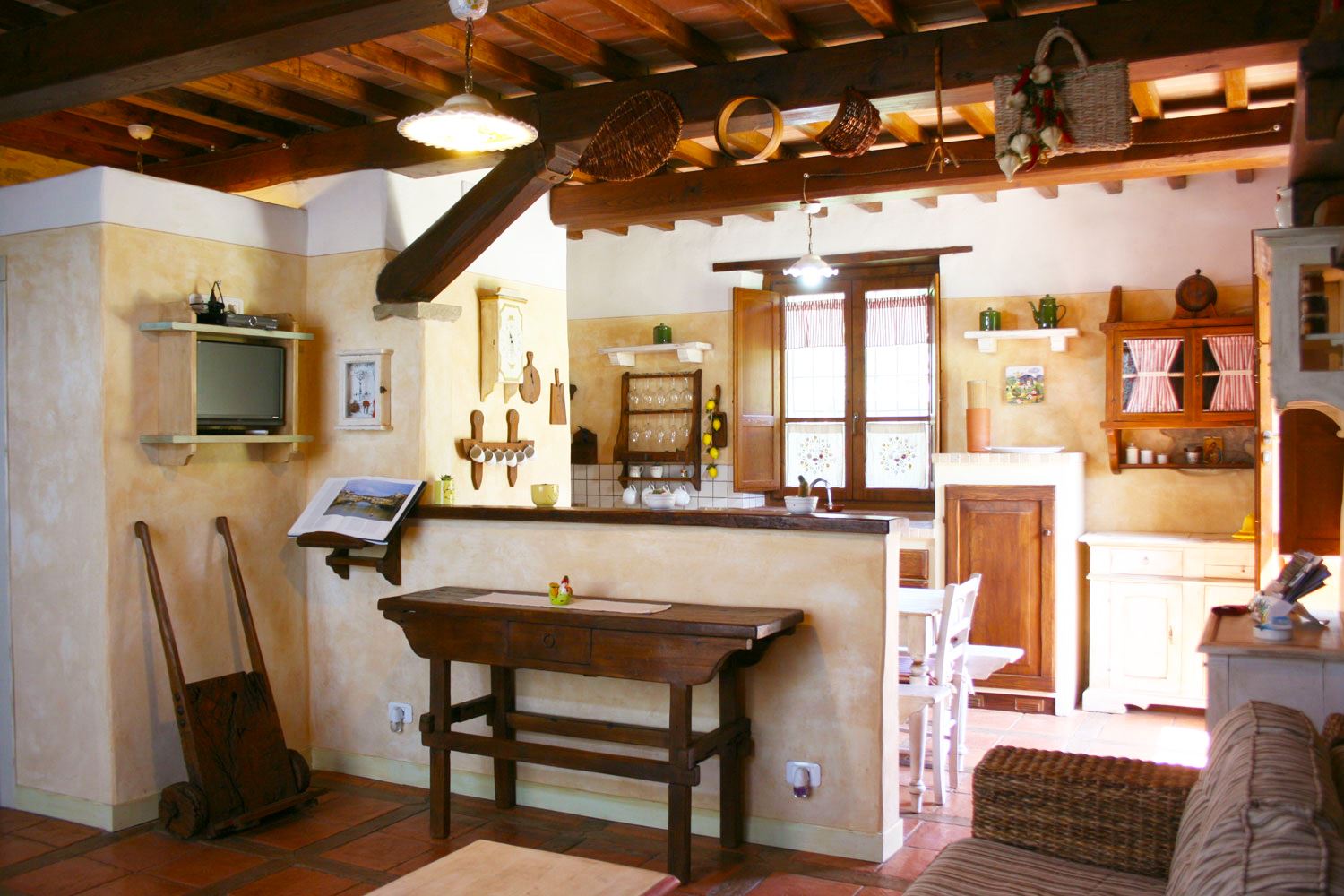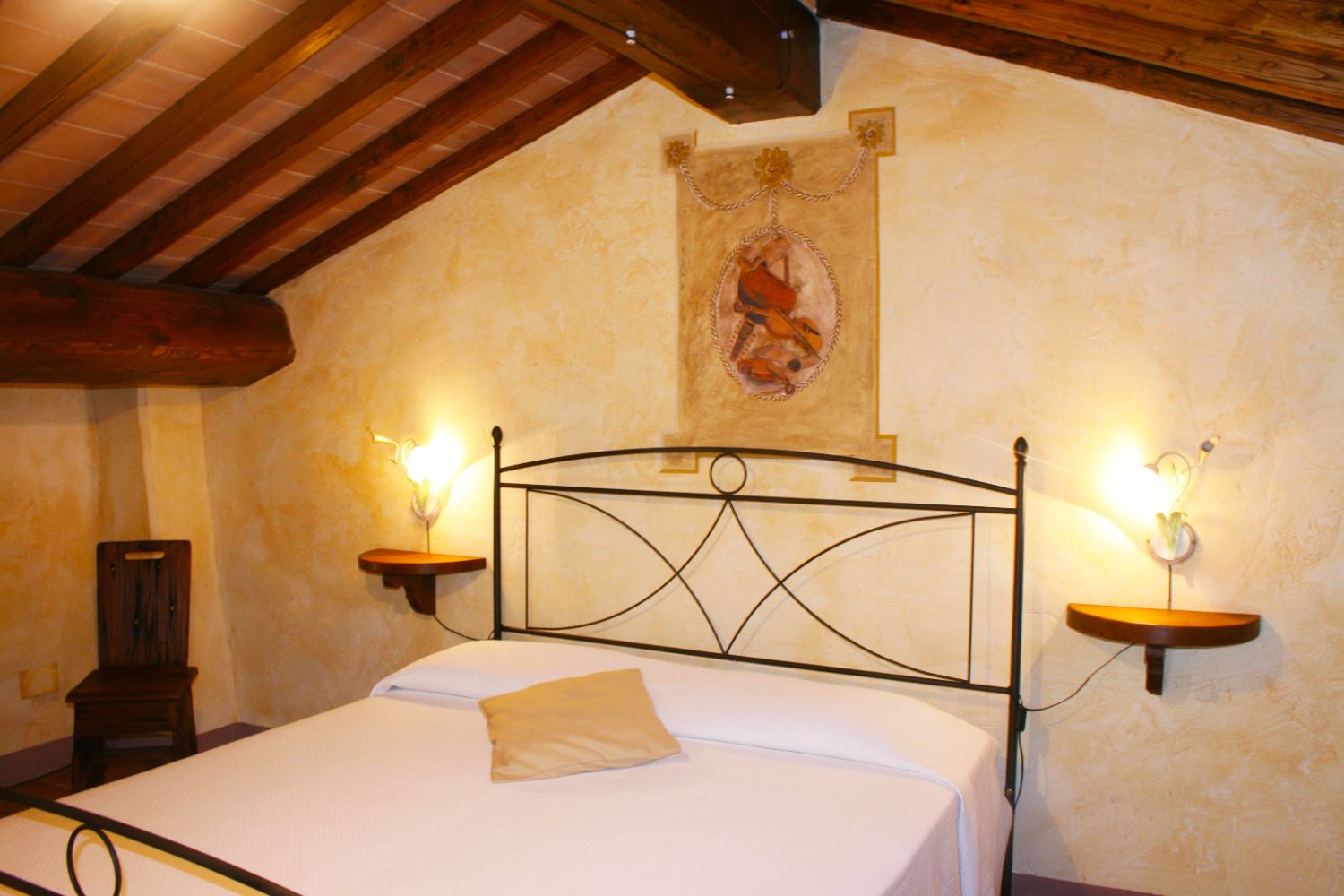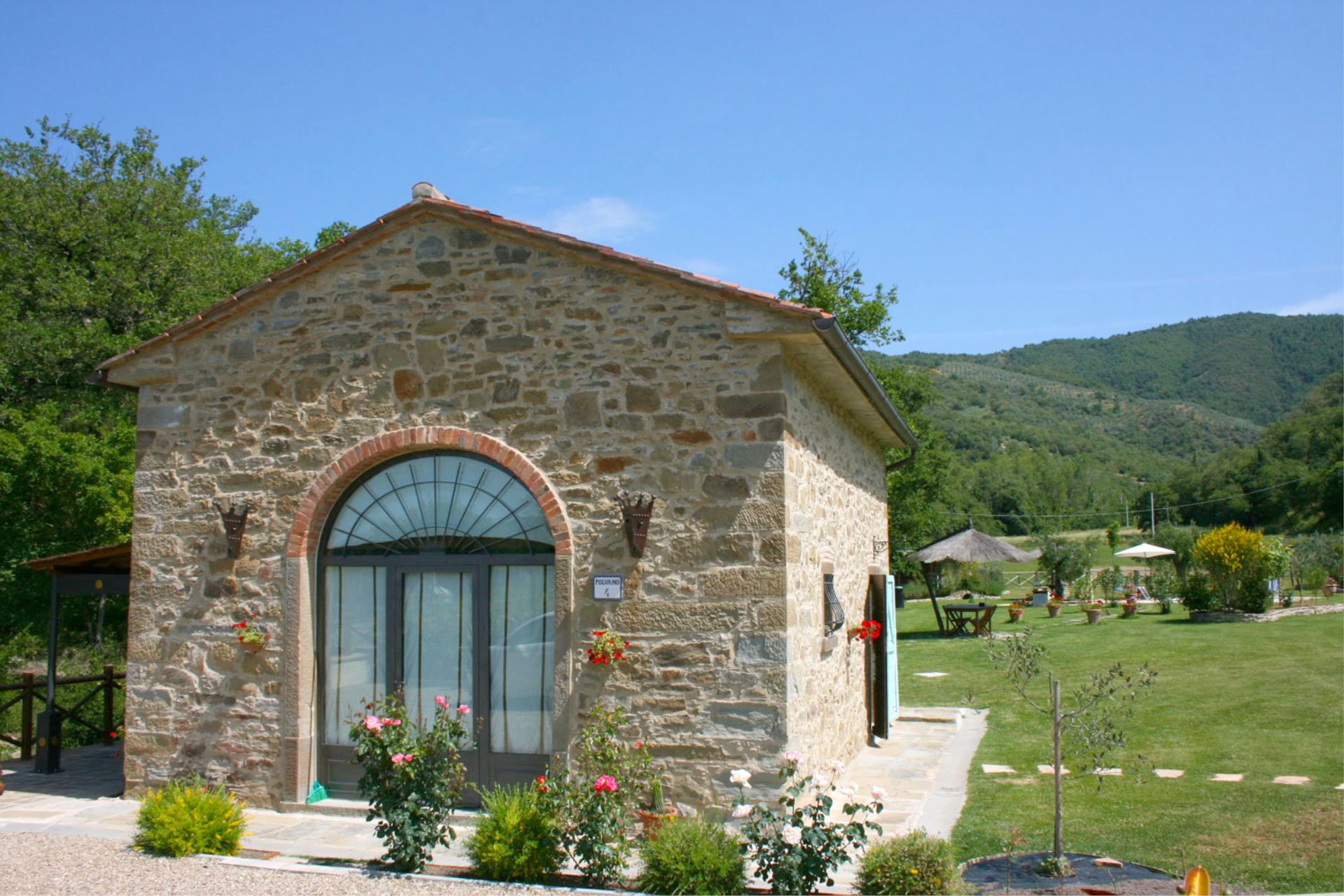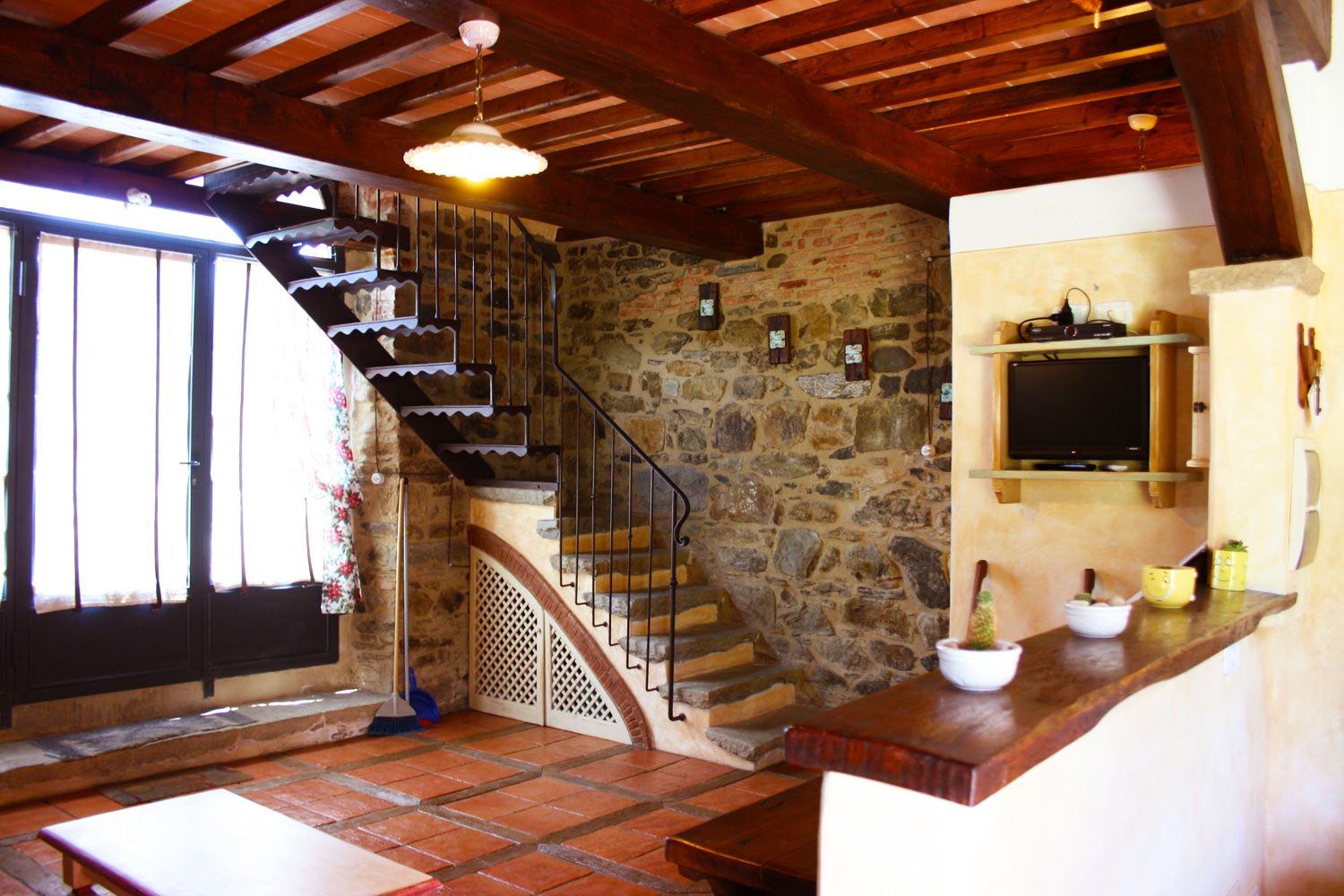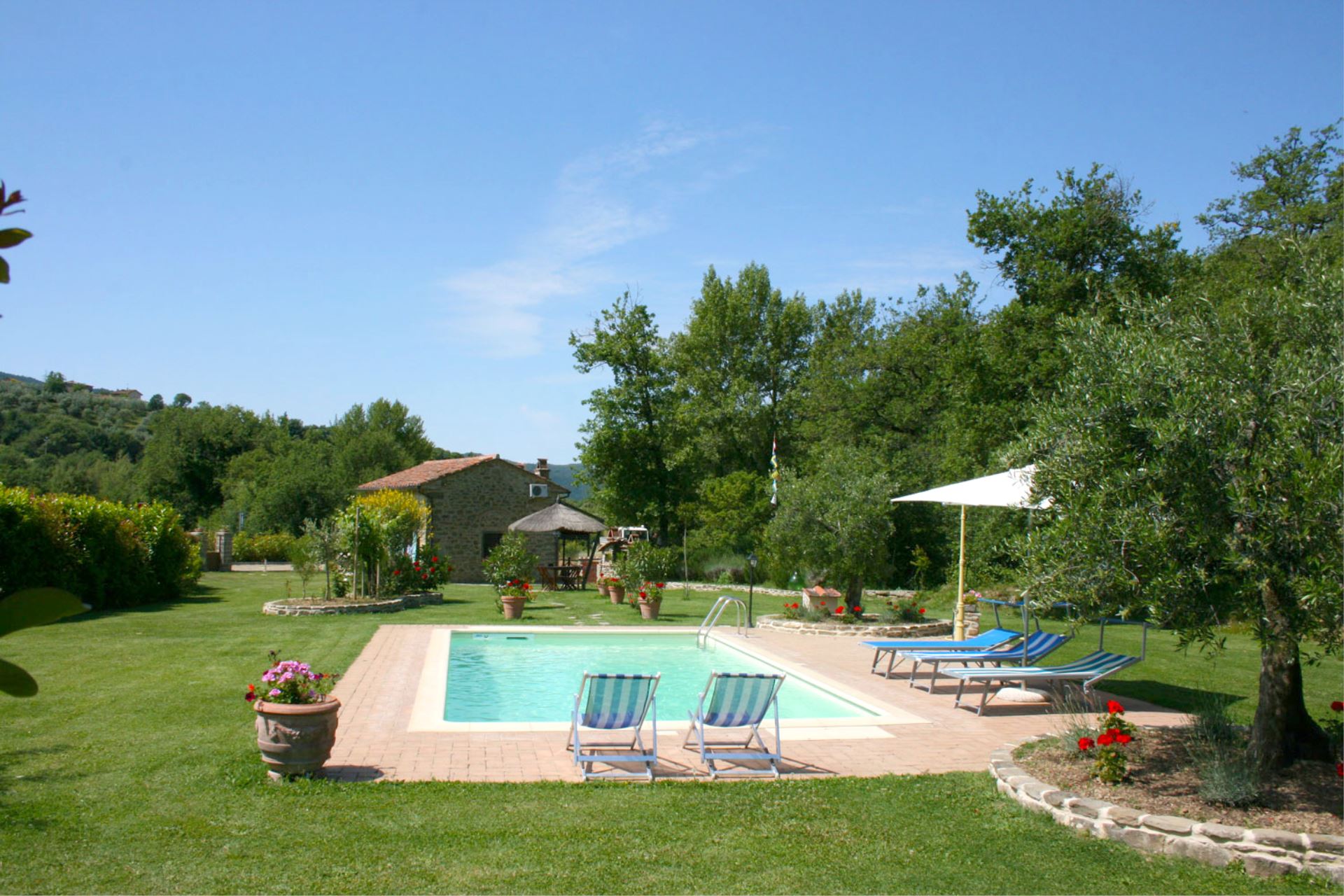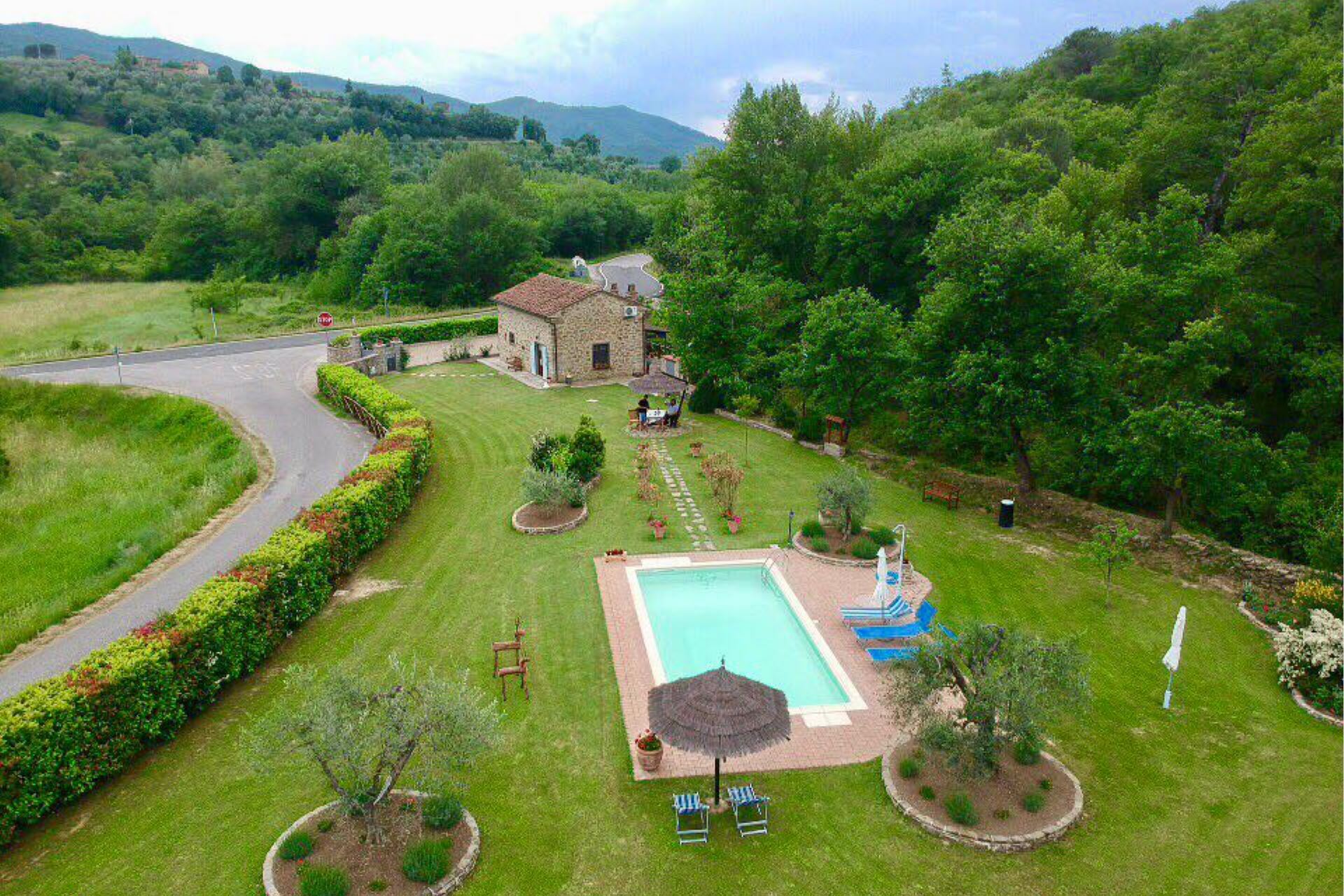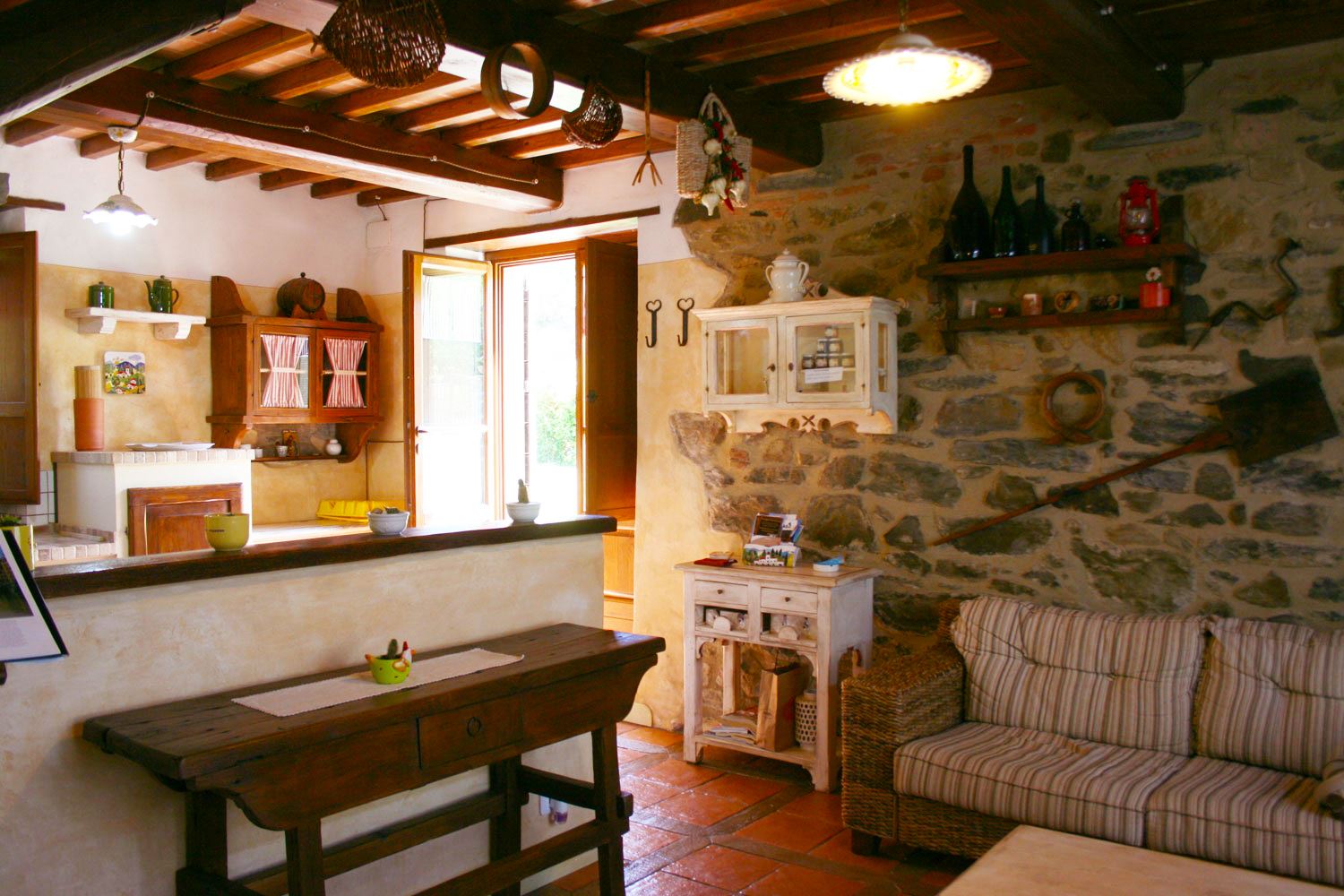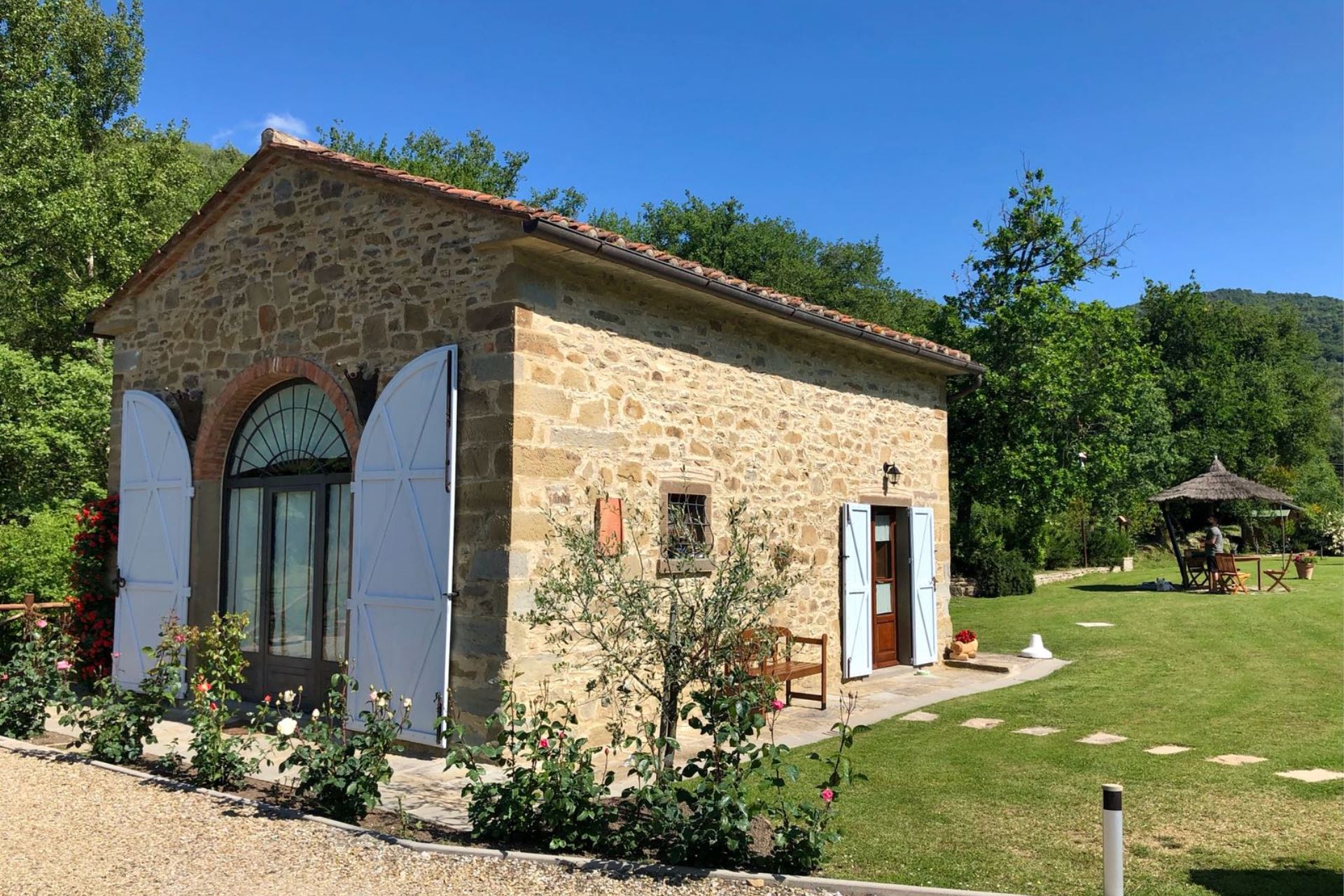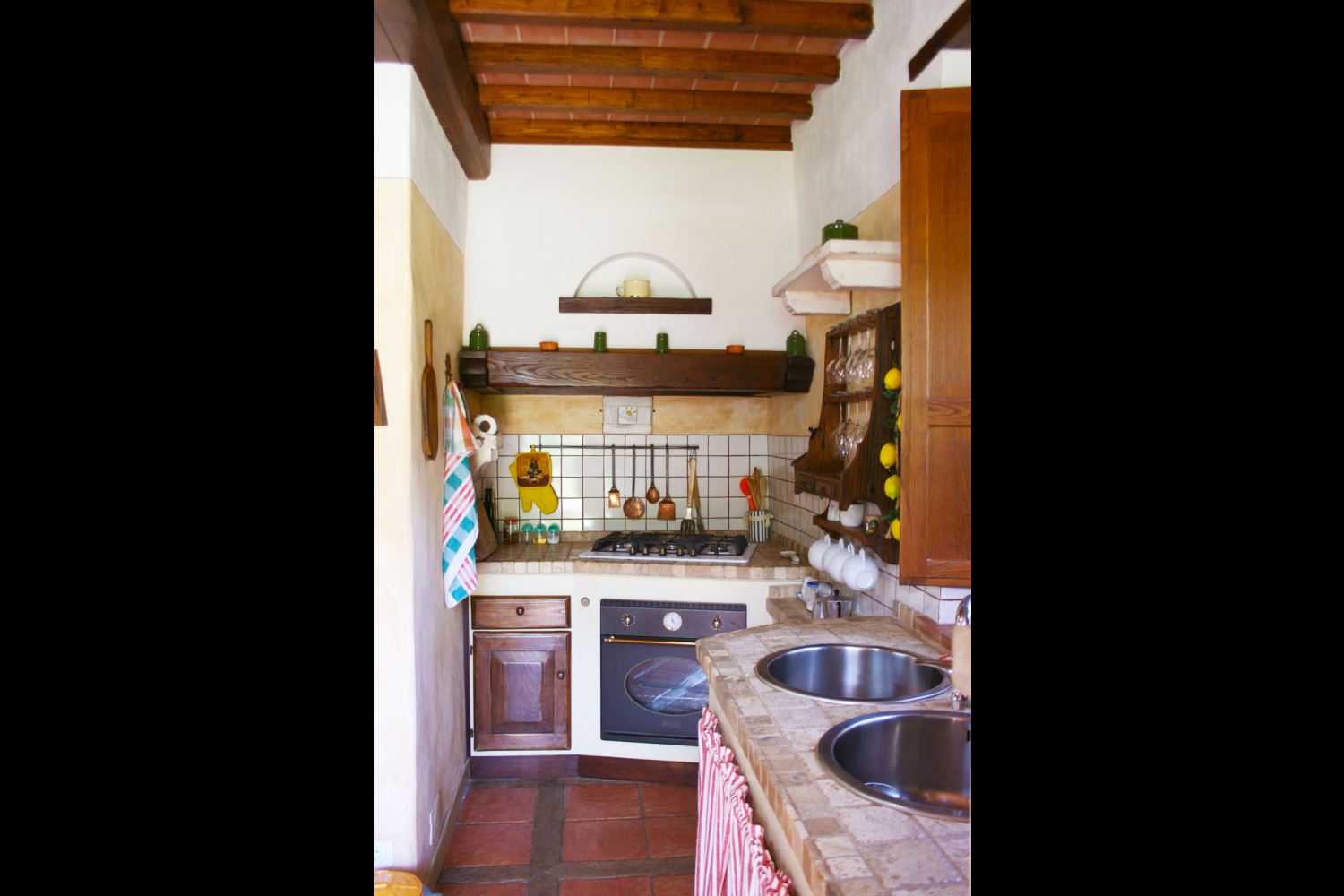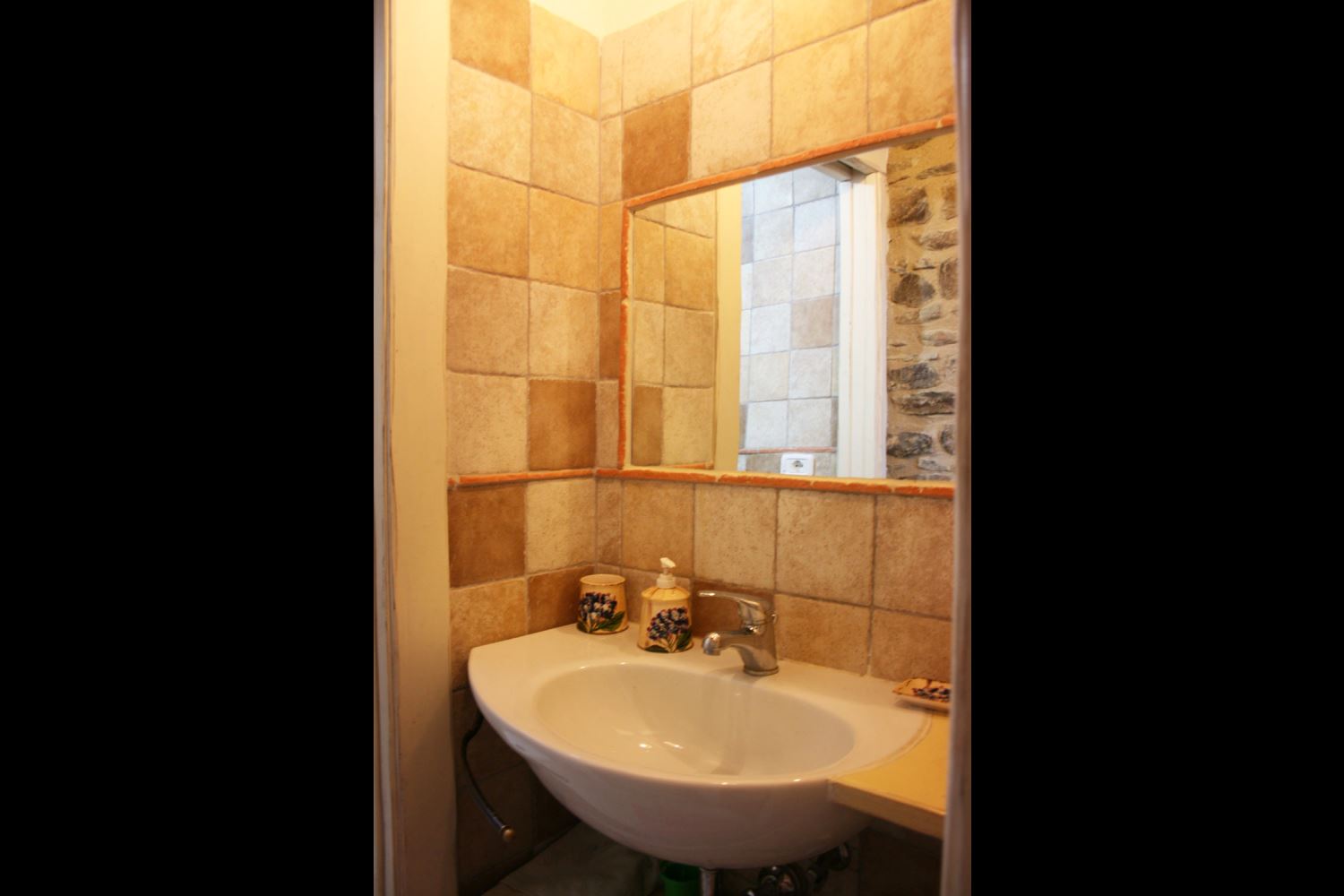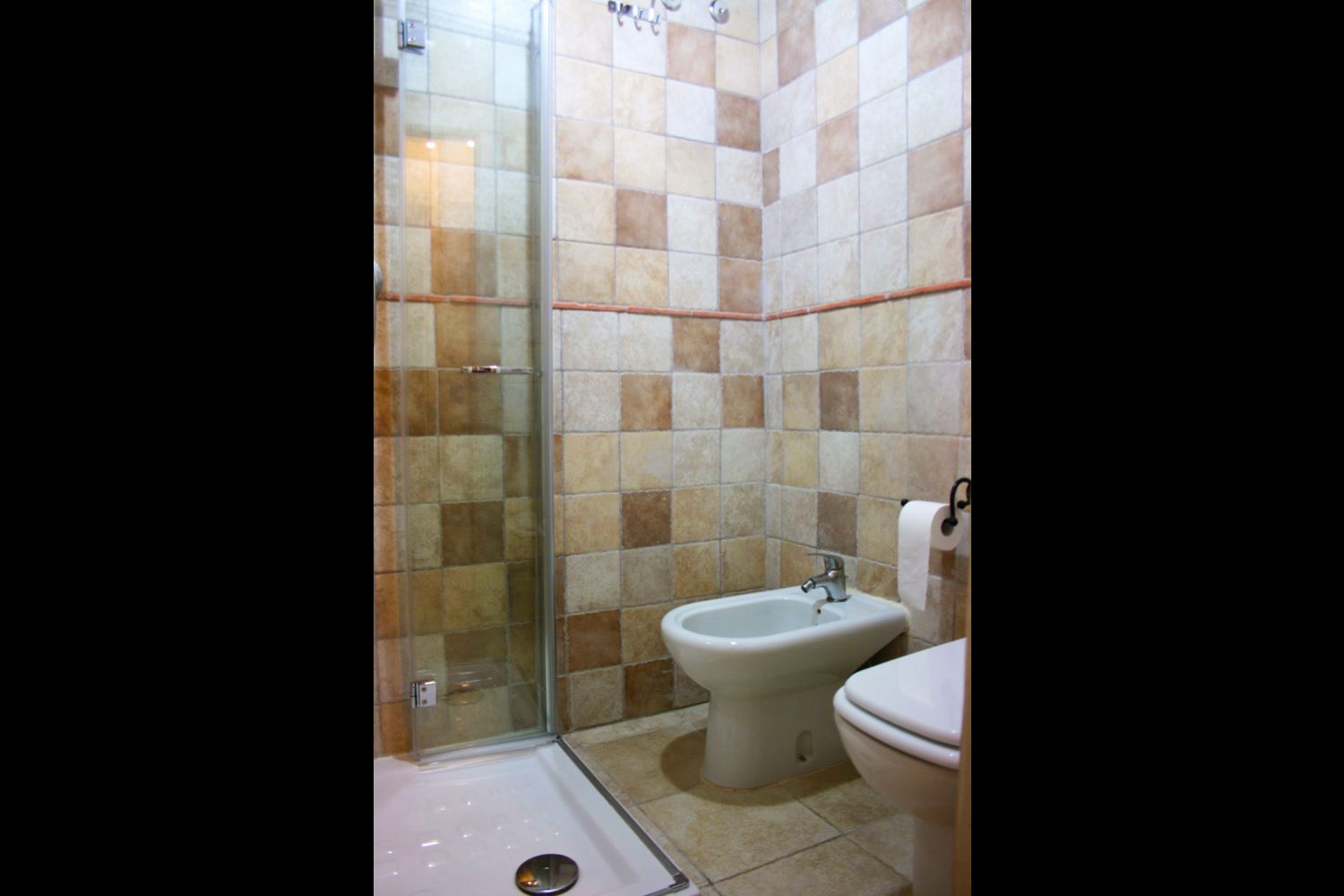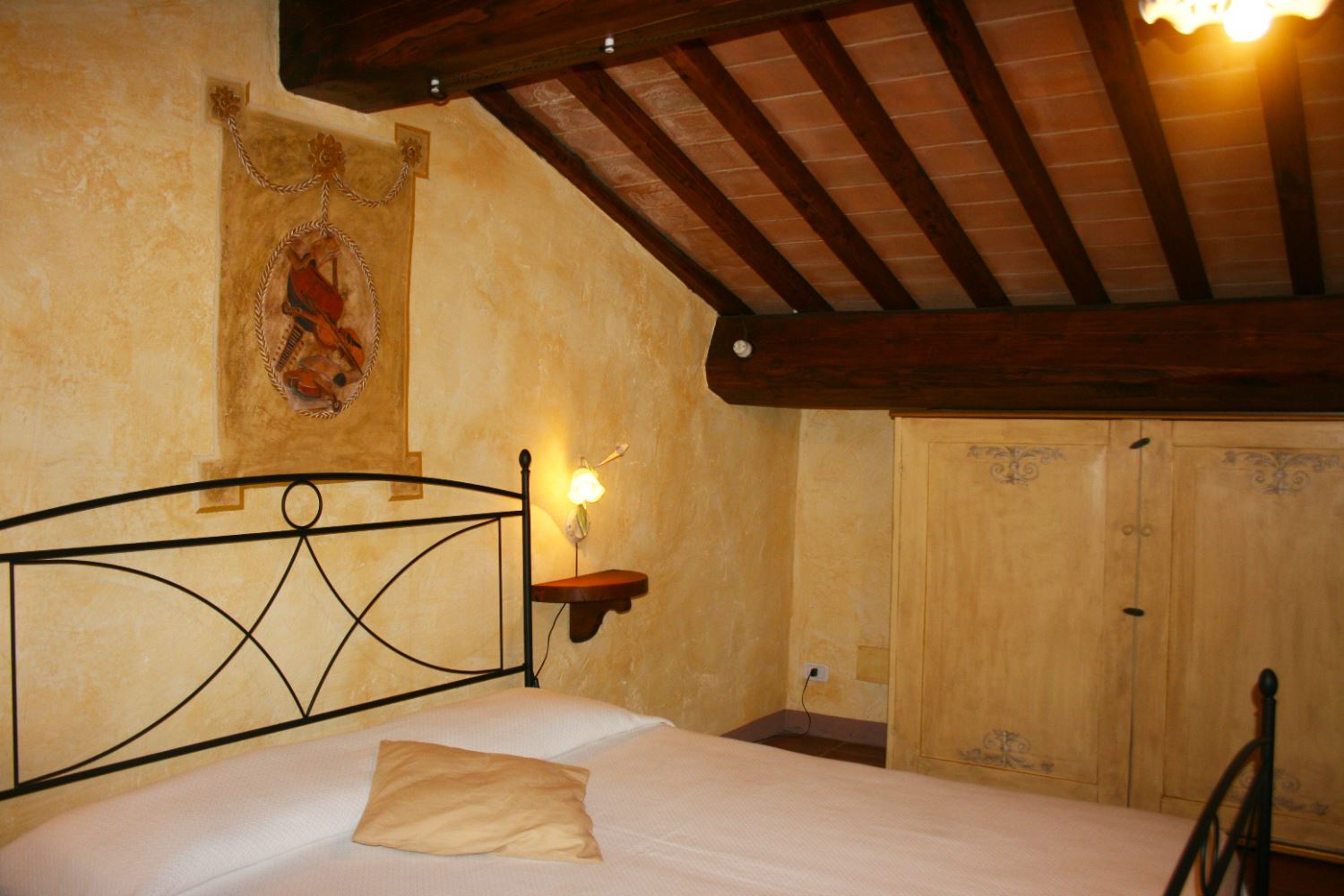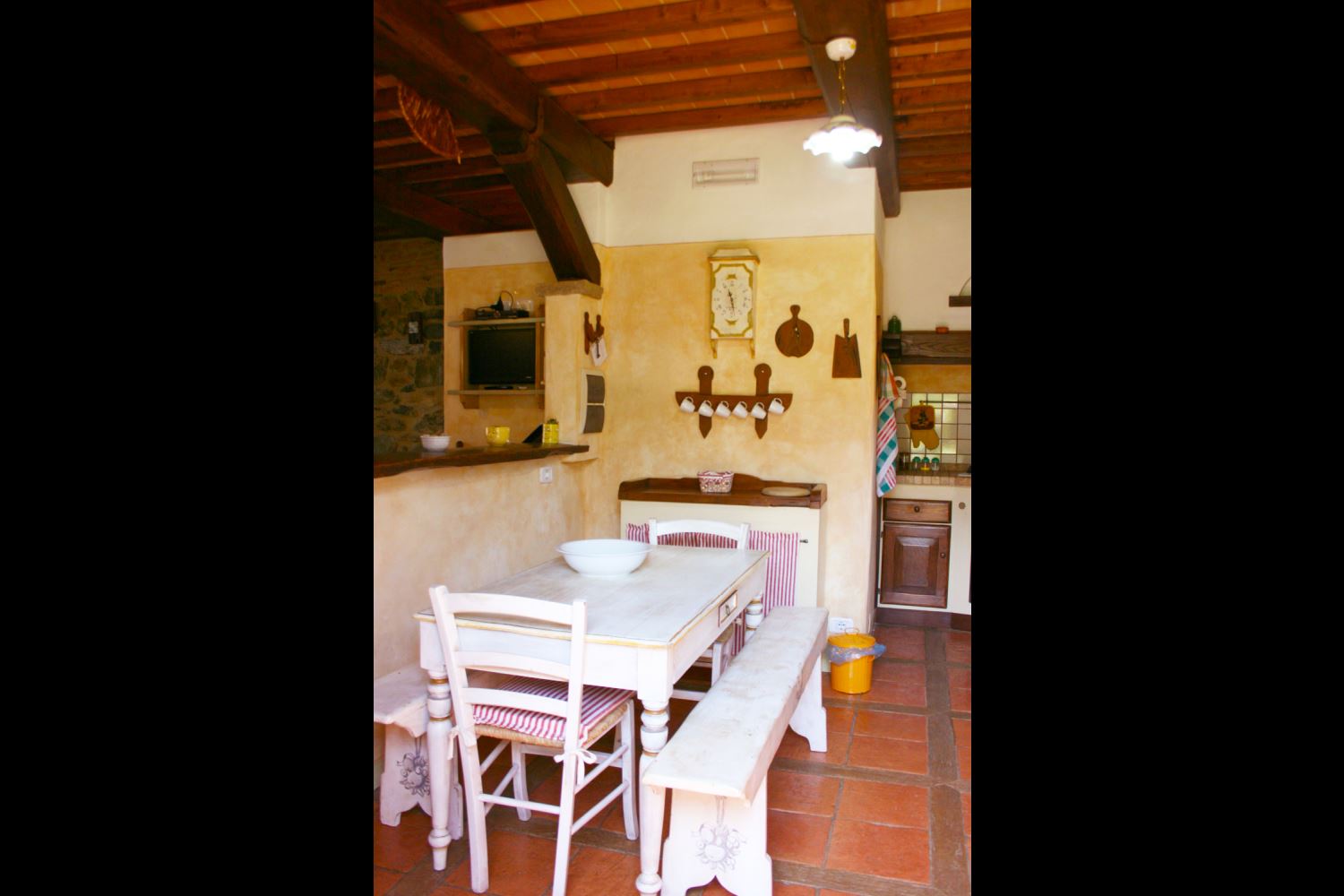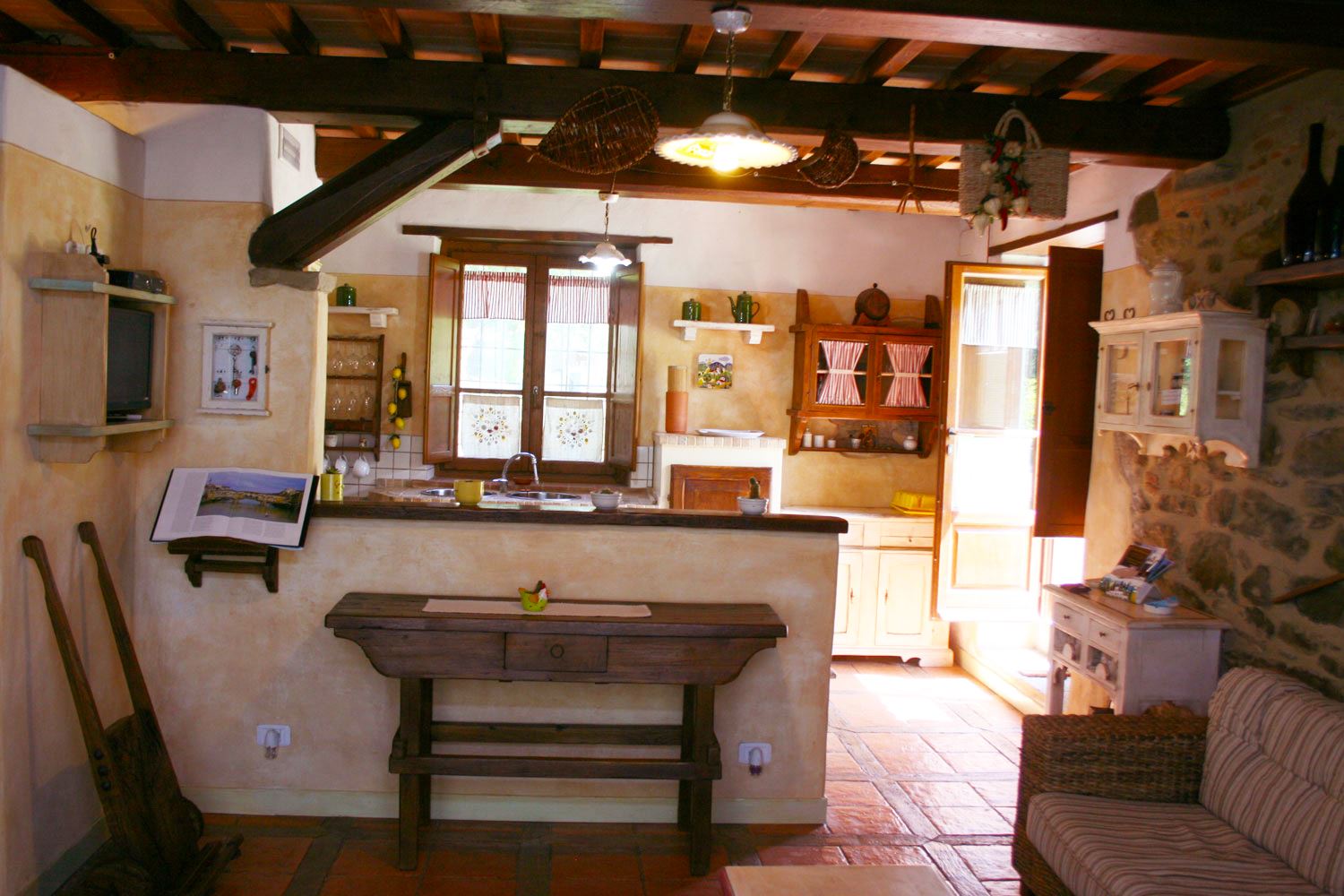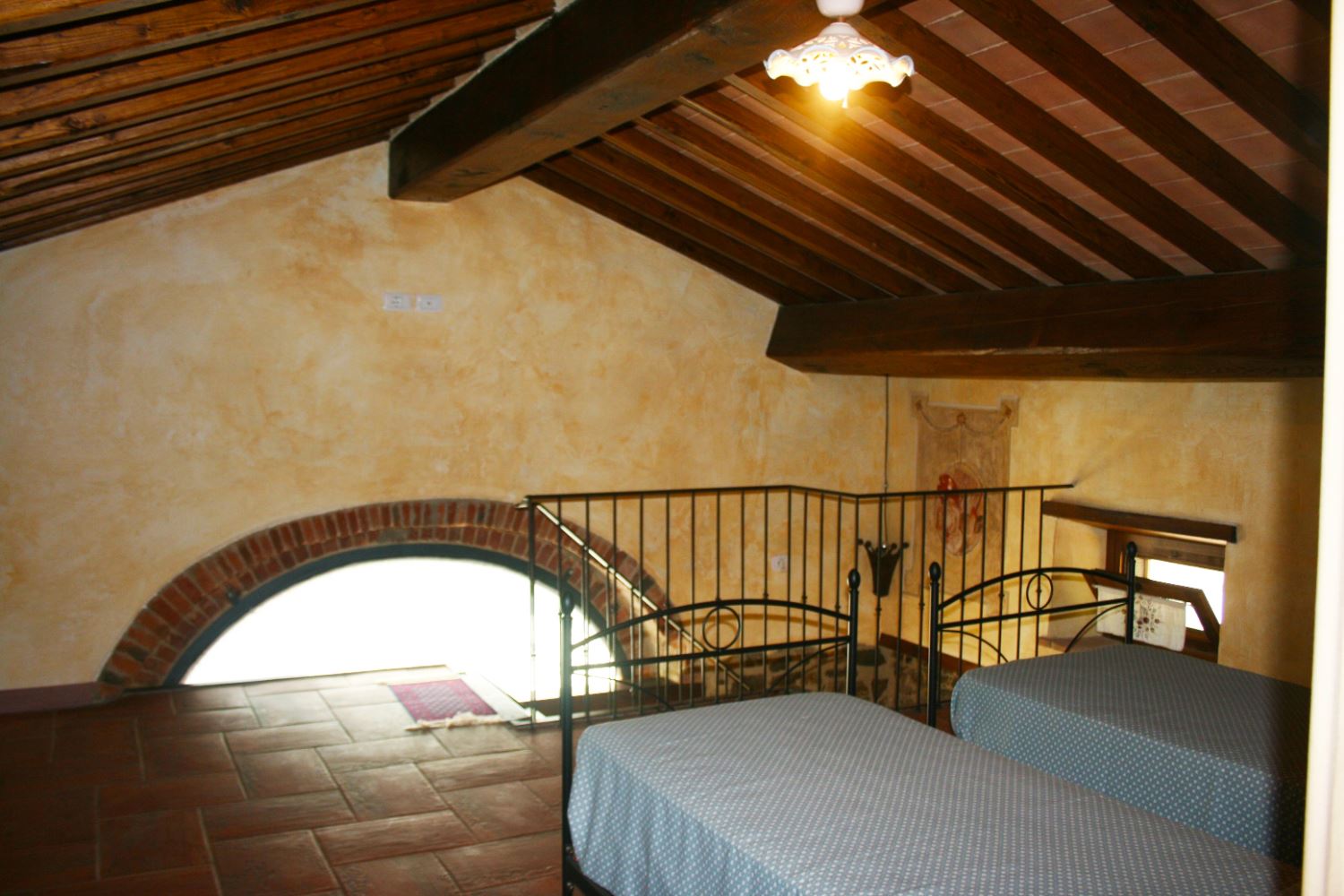 ---
Famille avec enfants
Pour couples
Téléviseurs
Machine à laver
Air Conditionné
Piscine privée
Barbeque
Animaux admin
Parking
Grille-pain
Micro-onde
Four
Sèche-cheveux
Castiglion Fiorentino à

7 km
Aéroport de Firenze à

100 km
Autoroute A1 Monte San Savino à

30 km
Hôpital de Arezzo à

25 km
Maisonnette avec piscine privée et coin Jacuzzi, idéale pour des vacances romantiques en couple et en lune de miel. Jardin avec coins équipés pour profiter de moments en plein air. Il est situé dans le Val di Chio à 7 km de Castiglion Fiorentino.
---
Description
La Casa di Pino, un petit bijou d'architecture rurale datant de l'an 1200, est située au cœur du Val di Chio, à la frontière entre la Toscane et l'Ombrie et à quelques kilomètres de la ville de Castiglion Fiorentino. Tout autour, les bois verts qui font partie de la ferme où vous pouvez également admirer la belle "Majesté" dans le bosquet, à quelques centaines de mètres de la maison.

À notre avis, la principale caractéristique de la Casa di Pino, qui la rend alors parfaite pour les couples et les vacances romantiques, est l'atmosphère que les propriétaires ont réussi à créer dans ce petit espace. Outre le fait qu'il ressemble à un nid, les couleurs chaudes choisies pour les pièces et le mobilier lui-même, donnent le sentiment d'être chez soi, dans un lieu intime et accueillant.

Dans le grand jardin, la belle piscine (taille 4x8 m., profondeur 1,20-1,50 m.) avec coin jacuzzi, barbecue à côté d'une pergola équipée avec table e chaises. À quelques mètres de la maison, une route secondaire panoramique traverse les collines et relie Castiglion Fiorentino à la ville de Cortona et à la voisine région de l'Ombrie.


Description intérieure
REZ-DE-CHAUSSEE: en descendent une marche on accède à la salle de séjour - salle à manger avec coin cuisine, salle de bains avec douche. Portique avec table et chaises pour manger en plein air.
PREMIER ETAGE: avec accès par une escalier interne en pierre et fer forgé, vaste pièce avec pavement en terre-cuite et plafond avec poutres, partagée en deux partes par un séparé ou il y a d'un côté un lit double et de l'autre deux lits simples.

ÉQUIPEMENT:
réfrigérateur avec congélateur, four, grille-pain, cafetière électrique, moka, mixer, presse-agrumes
TV par satellite, connexion Internet Wi-Fi, sèche-cheveux, moustiquaires, climatisation
machine à laver, fer et planche à repasser, chaise haute, filet de volley-ball
Notes sur le prix
LE PRIX DE LOCATION COMPREND:
Piscine privée ouverte du 01/05 au 30/09.
Chauffage (rez-de-chaussee).
Connexion Internet Wi-Fi.
Propriétés livrées propres et équipées de draps et serviettes de bains (changement hebdomadaire).
Lit pour le bébé (enfants jusqu'au 3 ans) sur demande au moment de la réservation.
Électricité, eau chaude et froide.

LE PRIX DE LOCATION NE COMPREND PAS:
Caution Euro 200 (à correspondre à votre arrivée, et elle sera gardée par le propriétaire pour la durée de votre séjour).
Nettoyage final obligatoire Euro 70.
Animaux de petite taille admis contre paiement de Euro 10 chacun par jour.
Serviettes de piscine fournies sur demande Euro 3 chacune.
Air conditionné Euro 0,60 par kwh (si utilisé).
---
Commentaires
M. Enzo - agosto 2021
Ci siamo trovati molto bene nella Casa di Pino.
Abitazione confortevole e pulita. Piscina valore aggiunto. Zona straordinariamente tranquilla e silenziosa, l'ideale per rilassarsi, ma al tempo stesso in posizione strategica per visitare i borghi e le città d'arte nelle vicinanze. Proprietari molto disponibili e gentili.
Engl
We had a great time in the Casa di Pino.
Comfortable and clean house. Pool added value. Extraordinarily quiet and peaceful area, ideal for relaxing, but at the same time in a strategic position for visiting the nearby villages and cities of art. Very helpful and kind owners.
Stephanie (ITA) - agosto 2020
Questo cottage tipicamente rustico immersa in una natura incontaminata e nella totale, è tenuto bene e con tanto amore. Bel giardino spazioso, molto curato a ridosso di un bosco. Piscina pulita ogni giorno dai proprietari la cui gentilezza è innata. Ci hanno persino regalato dei pomodori di loro produzione e fatto assaggiare il loro olio che d'altronde è acquistabile. Non esitate! Ottima zona per gite nei dintorni facilmente raggiungibili (Arezzo, Cortona…).
Kathrin M. (DE) - luglio 2020
Es ist ein wunderschönes Haus , perfekt für zwei Personen die absolute Ruhe suchen. Das Haus ist mit sehr viel Liebe zum Detail eingerichtet , alles ist sehr gepflegt und sauber. Der Garten mit dem Pool ist ein absolutes Highlight. Von den Besitzern wird man sehr herzlich empfangen .
Bernhard (DE) - giugno 2019
Wunderbar gepflegter Garten, sehr sauber, liebevoll eingerichtet, sehr angenehme Vermieter.
Henk, Angelique and Anna (Netherlands) - agosto 2018 Dear Rossano and Paola thank you for your hospitality and for the warm welcome. With the wine, olive oil and pie. We have had a wonderful week in "Casa di Pino". With the beautiful garden, swimming pool and fresh vegetables. Kind regards, grazie mille!
Sabina & Rolando (Deutschland) - giugno 2018 Wir hatten ein paar traumhafte Tage in der Casa di Pino. Die Toskana ist eine Reise wert. Der Pool und der herrliche Garten laden zum Verweilen ein. Es fehlte an Nichts. Ganz lieber Vermieter, die immer da sind, wenn mann sie braucht. Die Anlage spricht für sich, einfach ein Traum. Vielen Dank für alles!
Sheila, Marcus & Yuki and Christy (dogs) (Brazil/Netherlands) - maggio 2018 Dear Paola and Rossano, we had a wonderful week here at Casa di Pino! We are in love with the place and the peaceful area. Our dogs also enjoyed very much!! Thank you for the warm welcome and the fresh vegetables!! It made our stay even better!! Marcus had a great birthday!! We hope to come back one day!! Have a lovely summer!!
STEFAN (Deutschland) - agosto 2017
Grazie mille!
Era molto bello qui con te. Così rilassata non era ancora una vacanza. Ci siamo sentiti molto bene. Ora abbiamo la forza per la vita quotidiana :-) Grazie per i molti piccoli doni. Rimane come sei - sei fantastico!!! Non parlo italiano - Grazie Google!!! Tanti cari saluti!!! Stefan

Ludwig Binder (Bayern) - agosto 2017
Verträumtes Haus mit viel Freiraum
Ein liebevoll eingerichtetes Haus, sehr sauber und in einer ruhigen Lage abseits vom Massentourismus. Mit viel Platz rundherum und einem schönen Pool. Alles Nötige findet man vor. In der Nähe gibt es viele gute bis sehr gute Lokale, auch Slow Food. Wir hatten Wasser aus eigener Quelle. Das ist nicht jedermanns Geschmack, aber zum Waschen/Duschen gut genug. Dieses Jahr ist ja extreme Wassernot in Italien und wir waren darauf bedacht, Wasser zu sparen. Die Eigentümer waren jeden Morgen zur Reinigung des Pools und Pflege des Gartens vor Ort. Sie waren sehr nett und haben uns zur Begrüßung einen Kuchen gebacken. Leider waren wir nur eine Woche in diesen Quartier.

Ida (DK) - luglio 2017 Dear Paola & Rossano, we really love this place La Casa di Pino. Fantastic garden, pool and house. Thank you for the delicious tomatoes, oliveoil, and wine. We will be back :-) Ida, Thor, Tommy & Heidi from Denmark

Anja (Deutschland) - giugno 2017 Wir hatten einen wundervollen Aufenthalt und wären schon nach der ersten von zwei Wochen vollständig erholt. Vielen Danke für das tolle Öl, den Wein und den Kuchen! Wir kommen gerne wieder! Anja, Tino, Elsa & Carl

Tarek (Kuwait) - settembre 2016
Bellisimo
We loved staying at Casa Di Pino. It's an utterly charming mini villa next to a wonderful little town. There's a huge coop about 10 minutes driving for all your needs, and the house itself is fully equipped with everything you'd need for a short holiday. The owners were very friendly and helpful and I would definitely come back. I visited in September, which was beautiful for the weather, but sadly it was during mosquito season so we couldn't enjoy the pool like we would if we came earlier in the summer. This is a great base for your Tuscan visit as it's far enough to feel private and relaxing, but also quite close to drive to the charming tuscan towns (Arezzo, Pienza, Montepulciano, Cortona are all reachable in under 30 minutes drive, Siena is 45 minutes away and Florence is about an hour drive). Love everything about our trip :-)

Besati Claudia (ITALIA) - agosto 2015 La Casa di Pino è stata una piacevole e straordinaria sorpresa. Abbiamo passato delle bellissime vacanze!!! La quiete che circonda la casa ci ha ricaricato per affrontare un nuovo anno di lavoro. Grazie di tutto!!! Claudia, Marco e Giovanna PS Il gatto, rinominato Cecina, è stato ben nutrito!!!

Maura (Germany) - luglio 2015
Complimenti
Una casina che rimane nel cuore per l'accuratezza dei particolari, per il buon gusto, l'accoglienza, i colori caldi, il giusto bilanciamento tra antico e moderno. Grazie mille per la vostra cura e gentilezza.

R. Juga & Jacek (Germania) - giugno 2015
Wonderful Honeymoon
We had a wonderful honeymoon at Casa di Pino. Thanks to Paola and Rossano for everything, especially the fantastic apple cake and the great lunch! We will miss the beatiful garden the pool and the cat! Grazie mille.

Aleksander (Deutschland) - giugno 2015 Wir haben den Urlaub sehr genossen und uns rundum wohl gefühlt. Das Ferienhaus ist liebevoll eingerichtet und mit allem ausgestattet, was man im Urlaub braucht. Besonders toll ist der Garten, der von den Besitzern gehegt und gepflegt wird. Das Gelände inklusive Pool, das einem zur Alleinnutzung zur Verfügung steht ist mehr als großzügig. Die Begrüßung und Betreuung durch die Eigentümer war sehr angenehm und warmherzig. Das Ferienhaus liegt außerhalb der Stadt und bis auf die wenig bis mäßig befahrene Landstraße, die vor dem Haus verläuft, hört man nur Vögel und die Bienen im Lavendel. Nachbarn gibt es in unmittelbarer Nähe nicht. Daher sollte man unbedingt über ein Auto verfügen, wenn man nicht reinen Poolurlaub machen oder ausschließlich in den nahegelegenen Wäldern wandern möchte. Für Reisende wie uns, die gerne die Ruhe und die Natur genießen möchten und hin und wieder Tagestouren ins Umland machen, war Casa di Pino wirklich ideal.

Henni-Sofia & Viljami (Finland) - maggio 2015
Great relaxing days
We had great five relaxing days at the Casa di Pino. Lots of swimming, sun bathing, travellin around the city, reading and great food. The house, garden and pool have truly been Amazing and time has really flown by. Thanks for the pie and the wine.

Bardot & Heidi (Belgium) - settembre 2014 We had a really nice Holiday in la CASA DI PINO. The landlord are wonderfull people. they provided all we needed... wine, olive oil, cake and deliciuos tomatoes. thank you! We wanted to leave at 4 AM and that even wasn't a problem! This place has somenthing magical, if you listen well you will hear the wild boars during evening time in the near bushes... Tuscany at it's best!!! We fell in love...
---
Autres propriété
qui peuvent vous intéresser
Autres propriété dans la destination Cortona Et Valdichiana
AGRITURISMO BEVIGNANO - CASA VANA


Monte San Savino
SANTA VITTORIA


Foiano della Chiana