FONTE ALL'OPPIO - Fonte All Oppio
Pienza, Toscana
Fonte All'oppio - Fonte All Oppio
---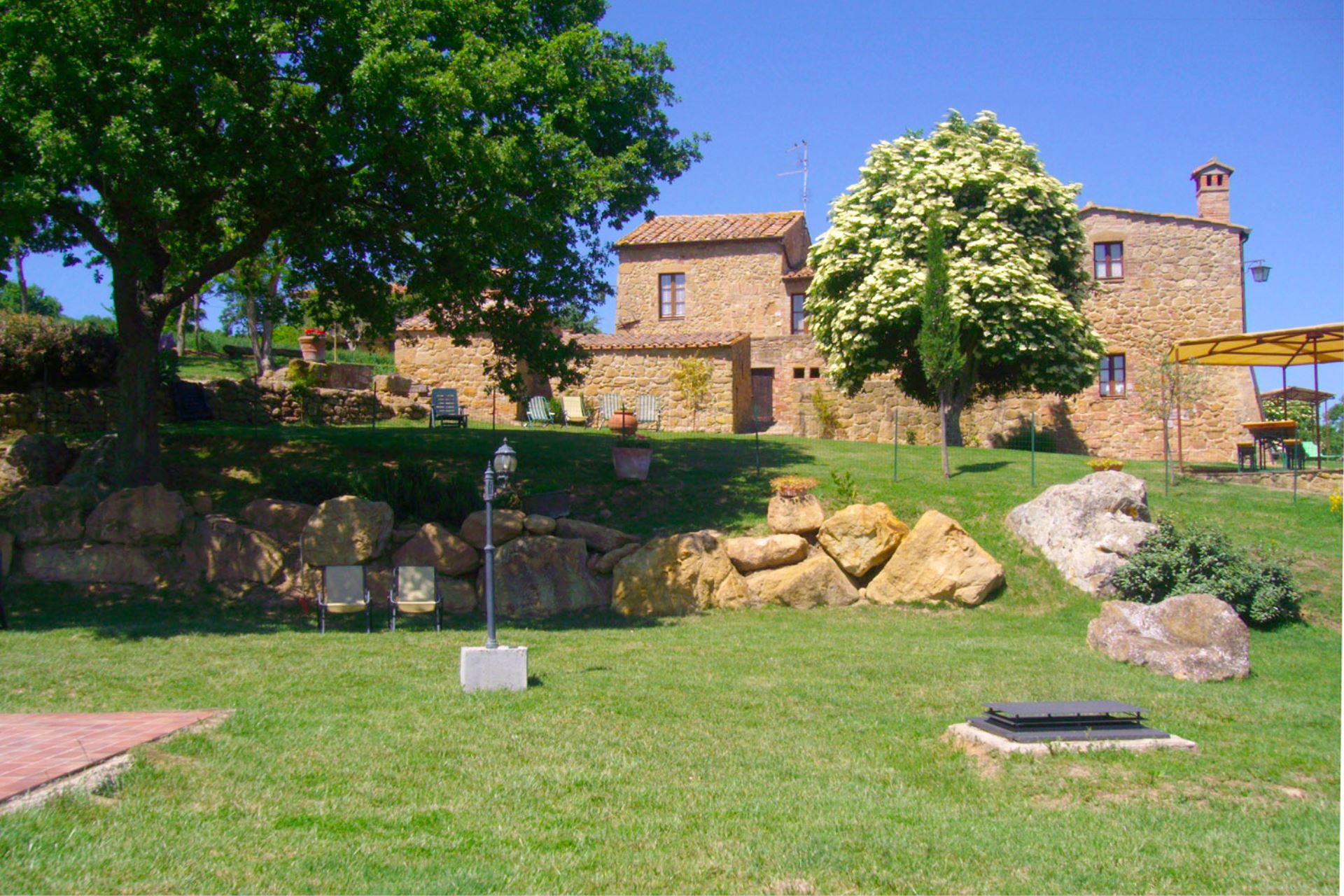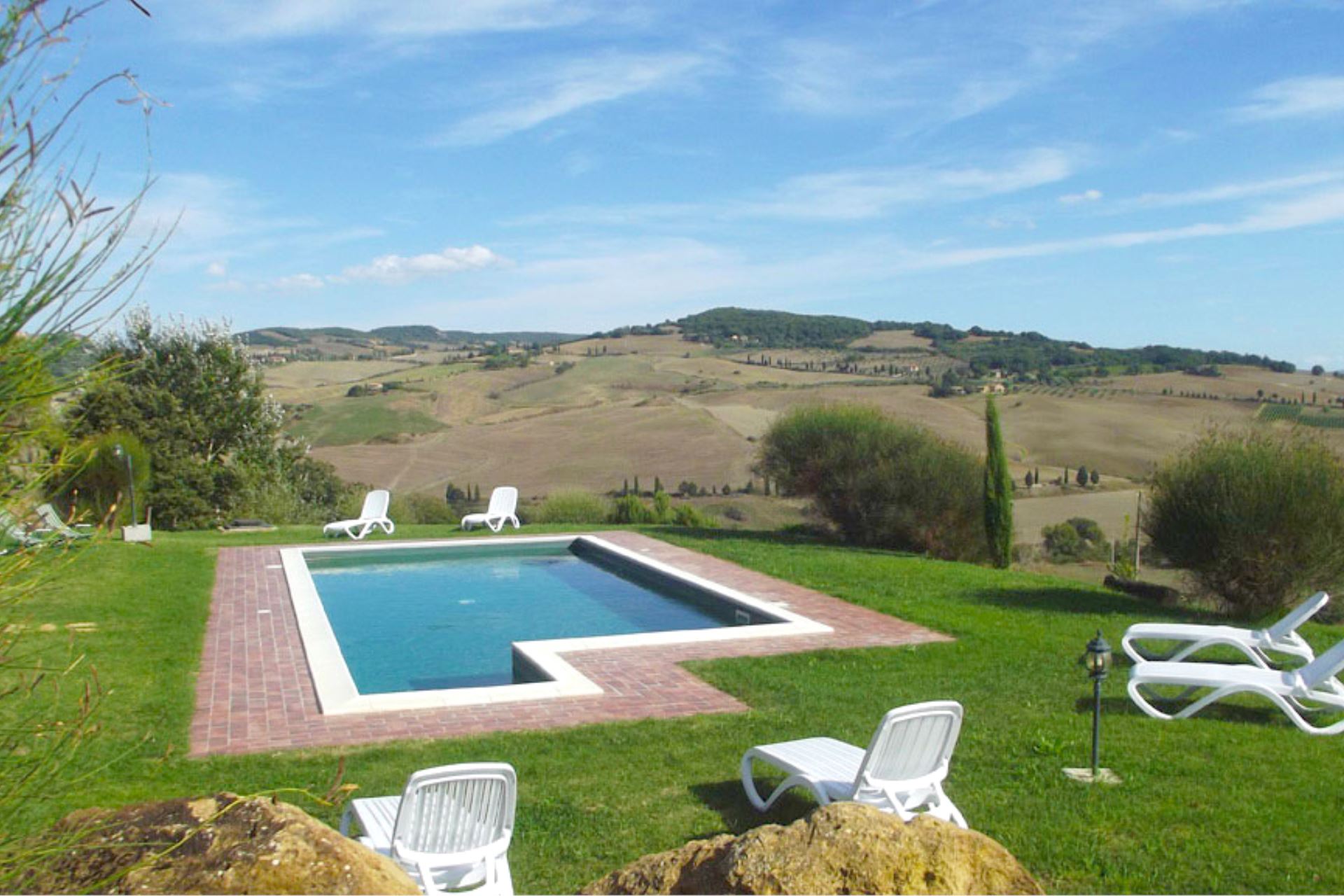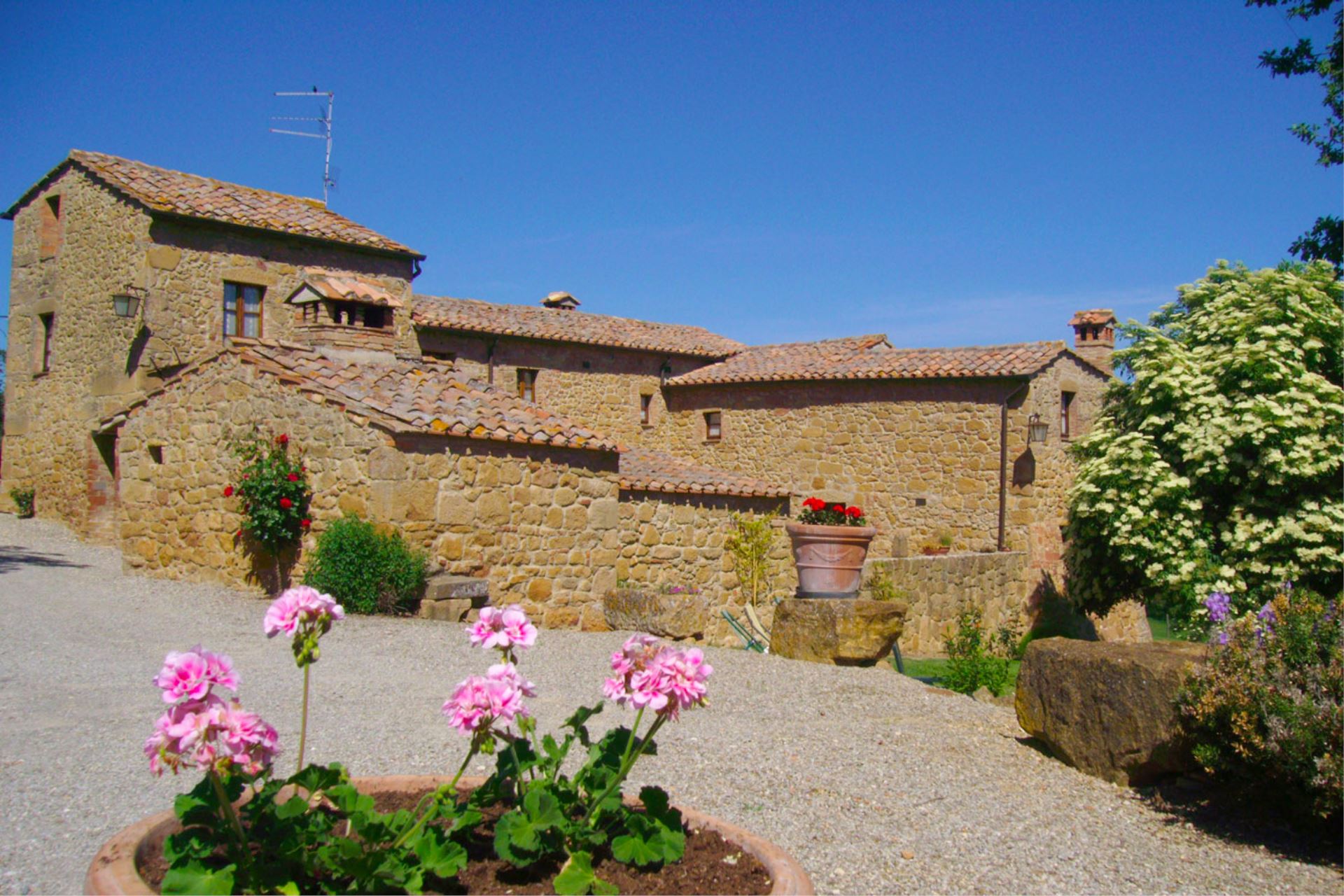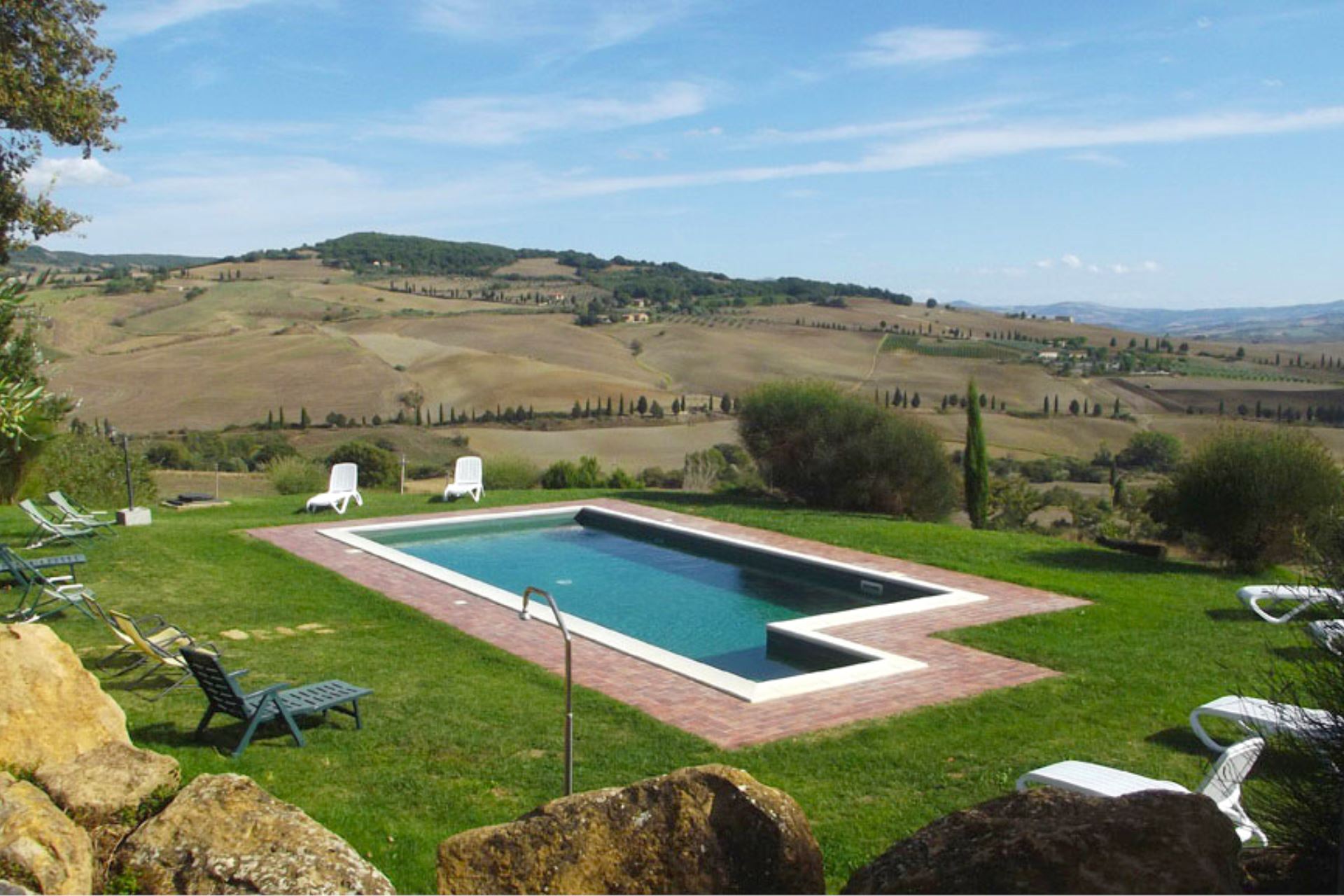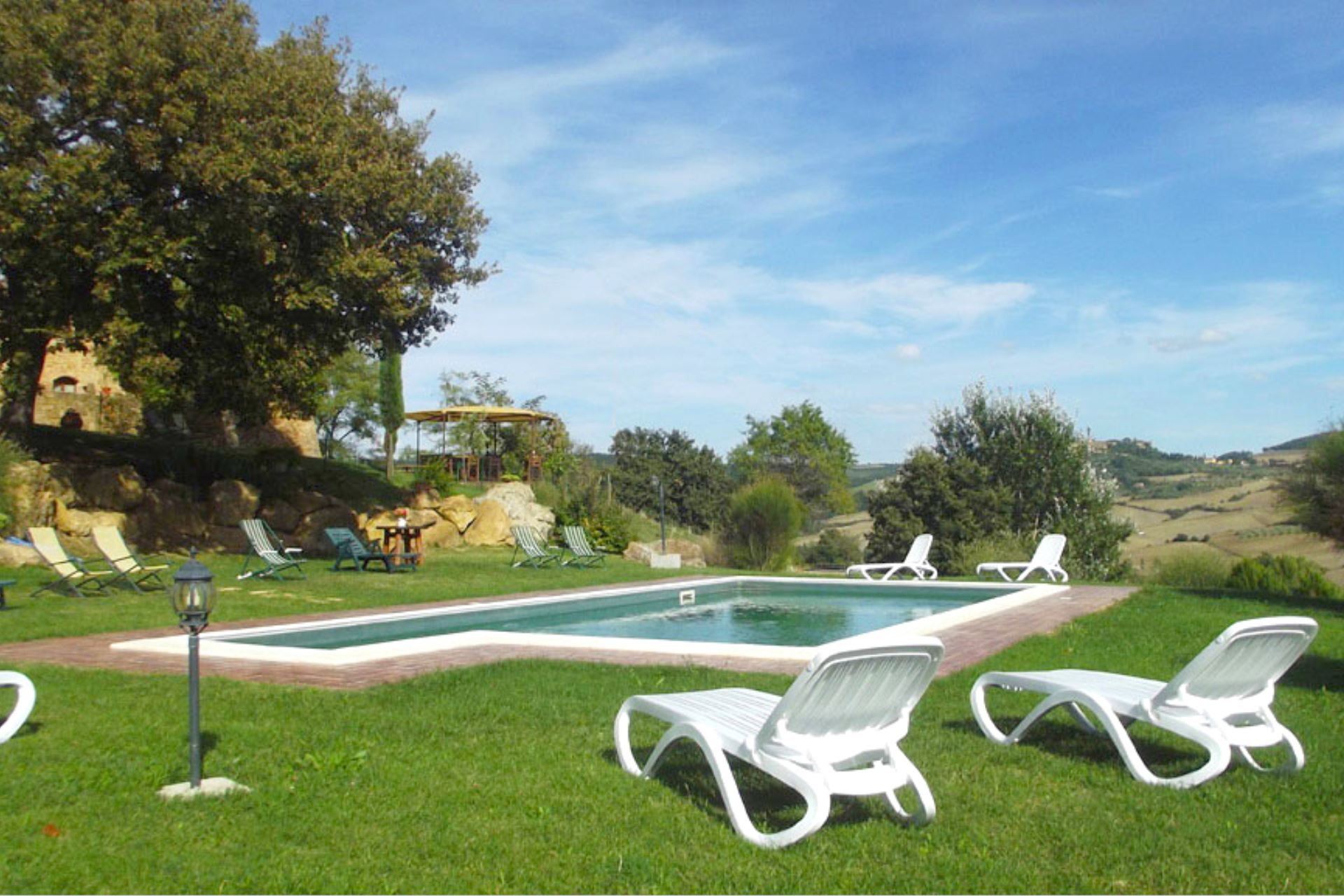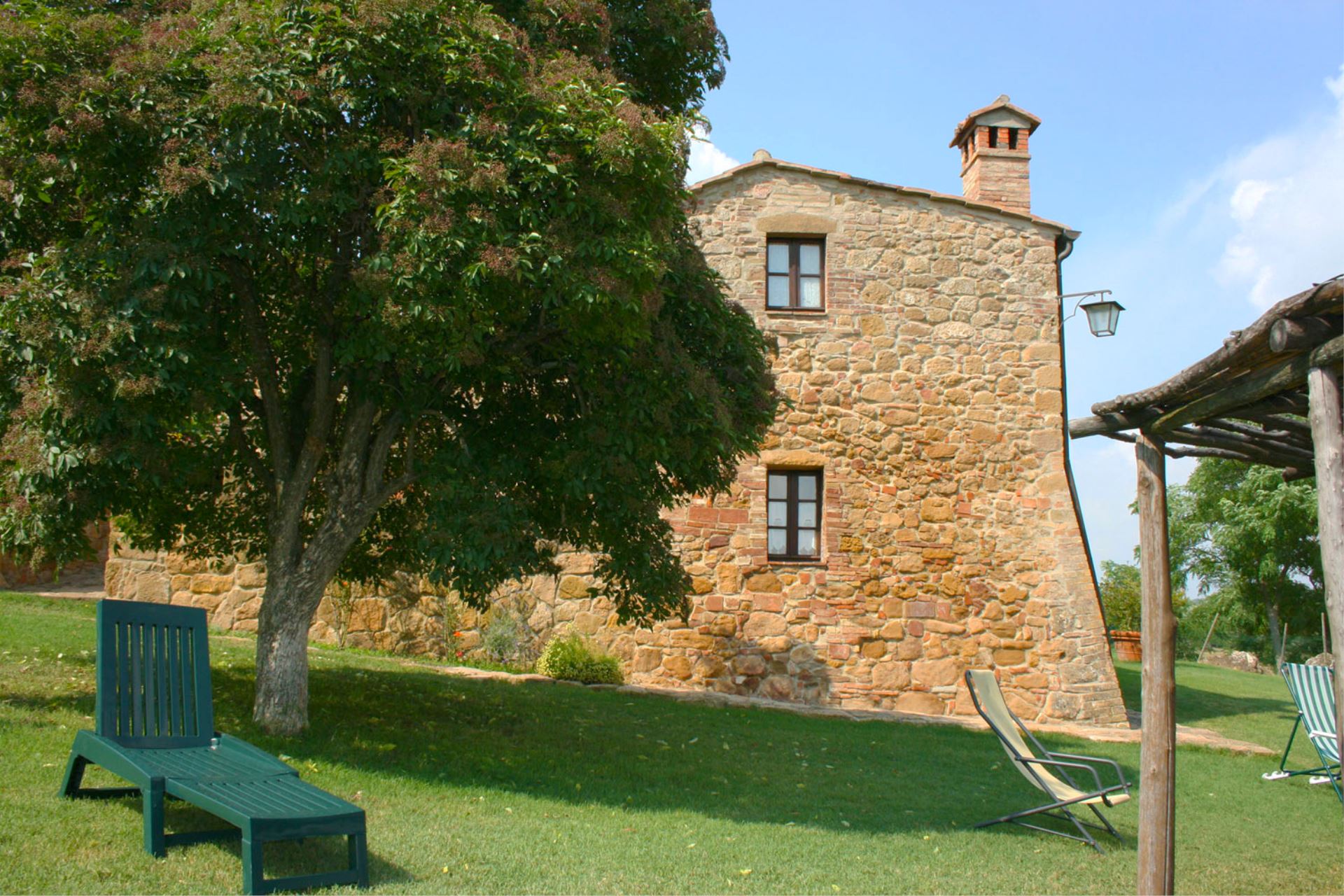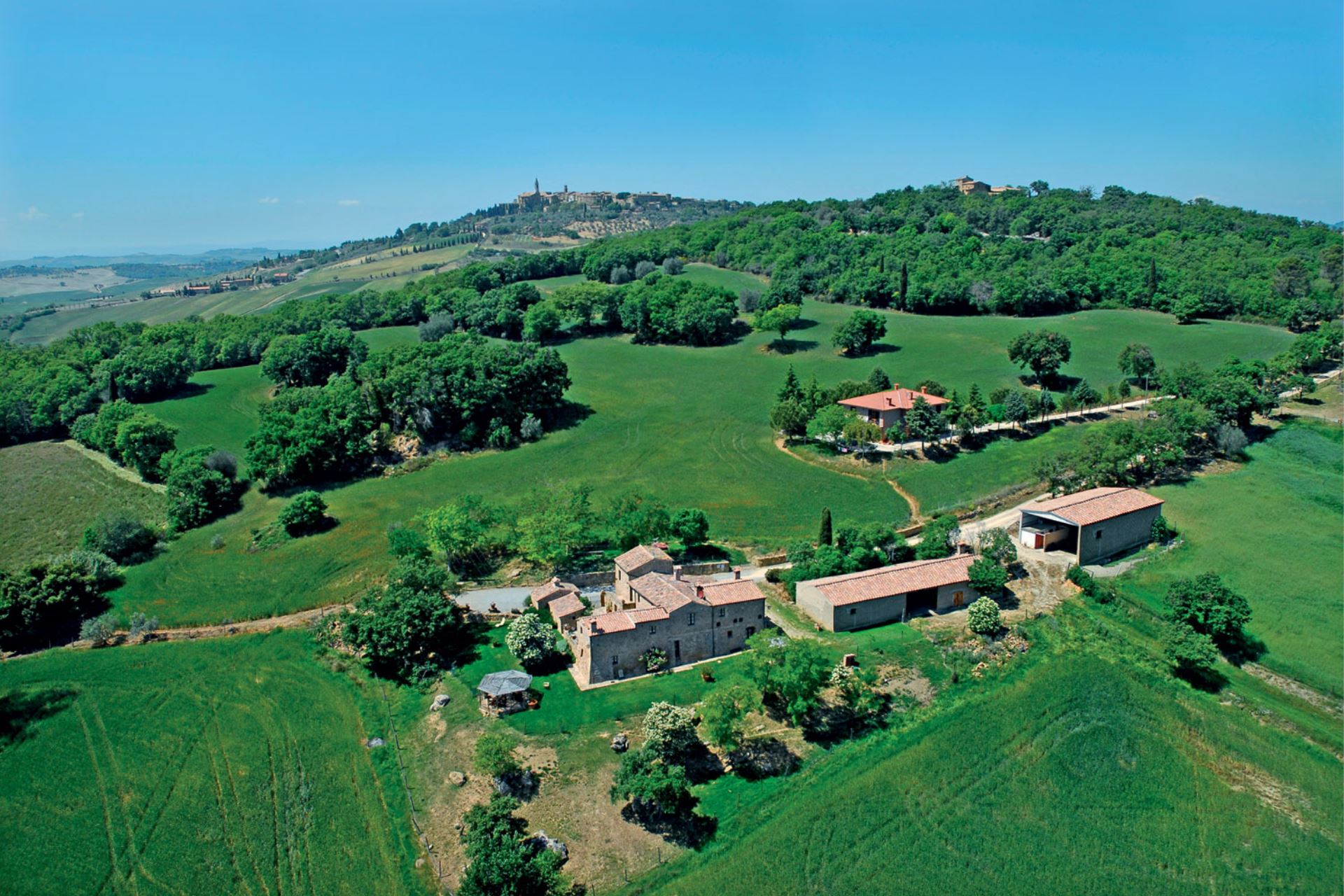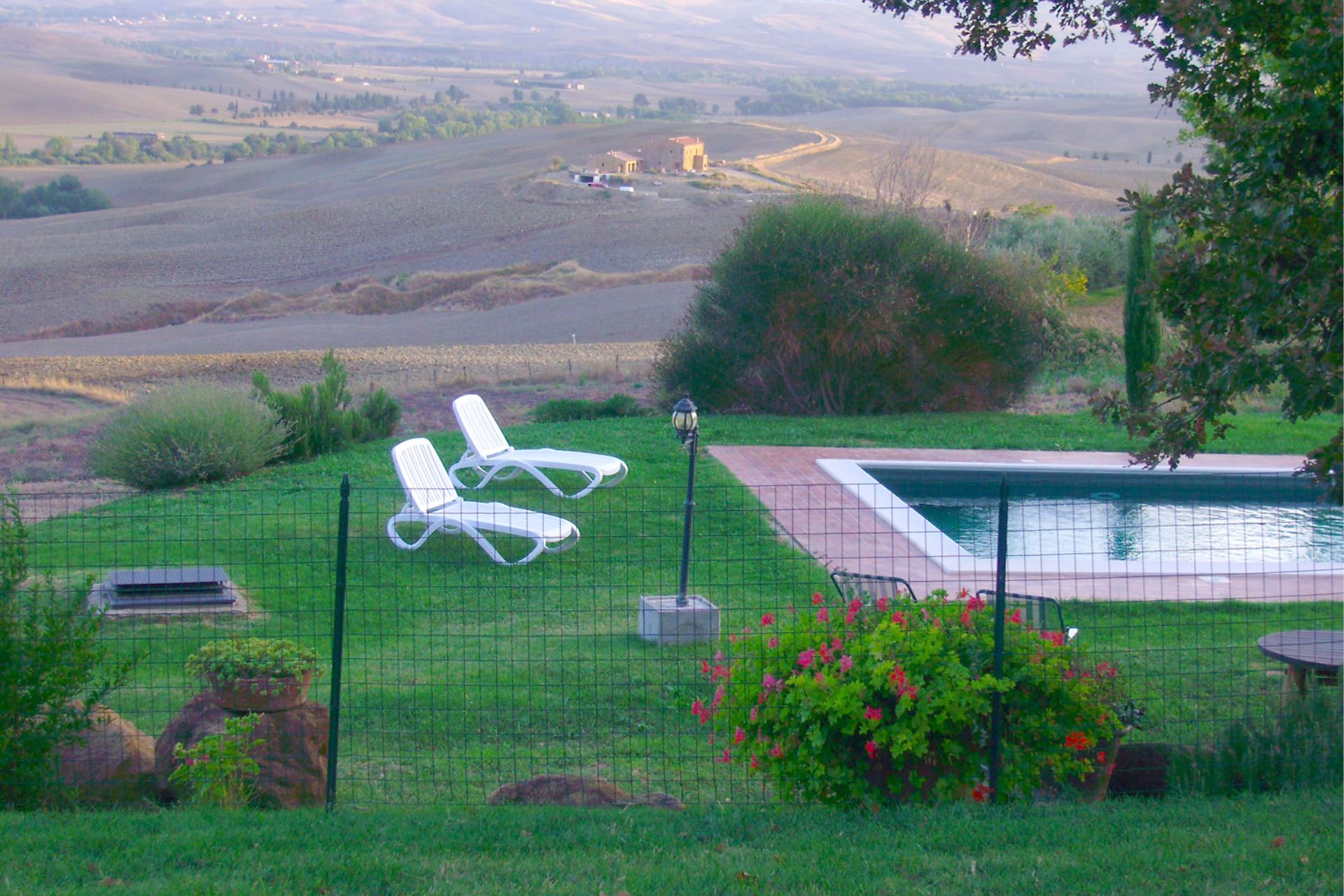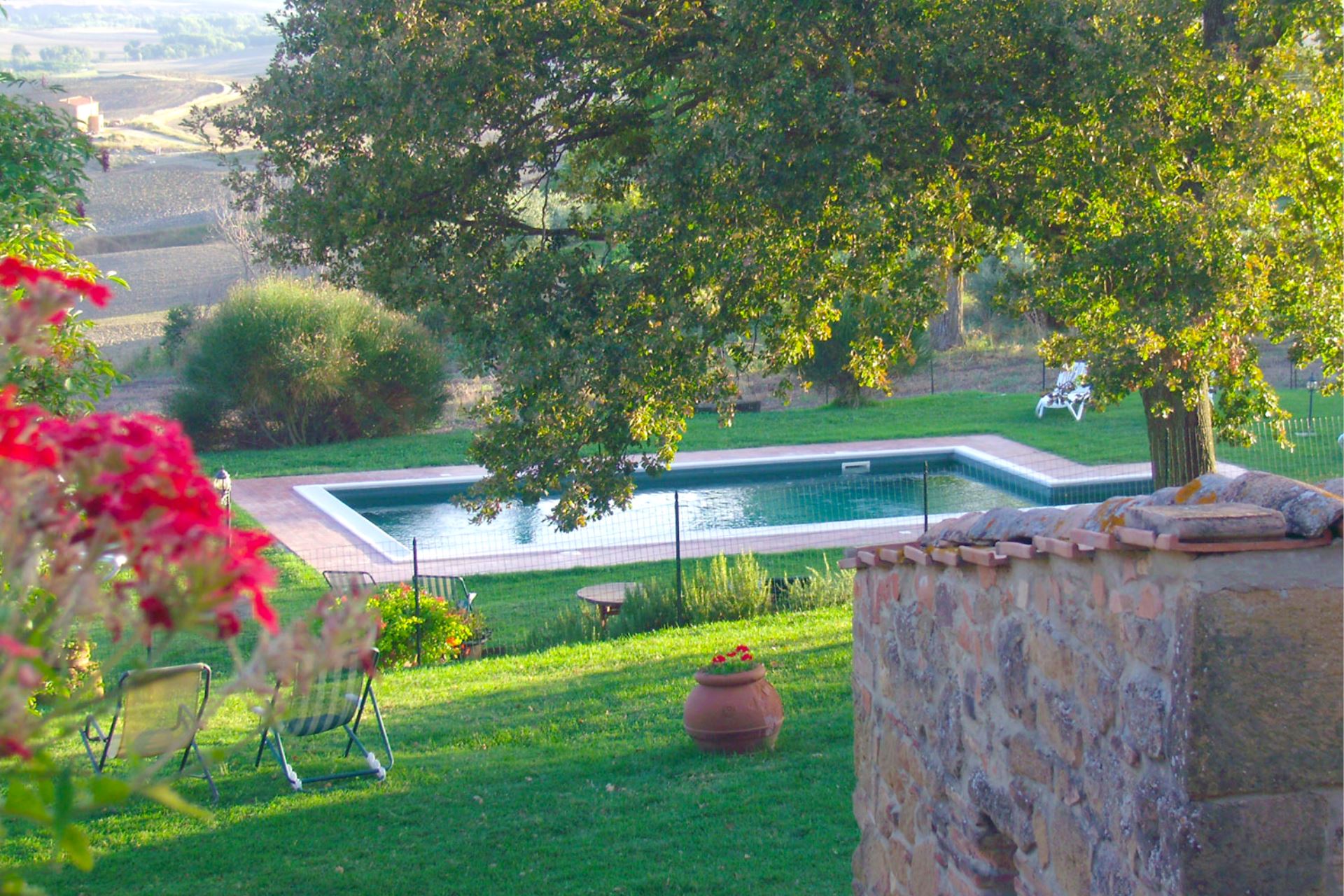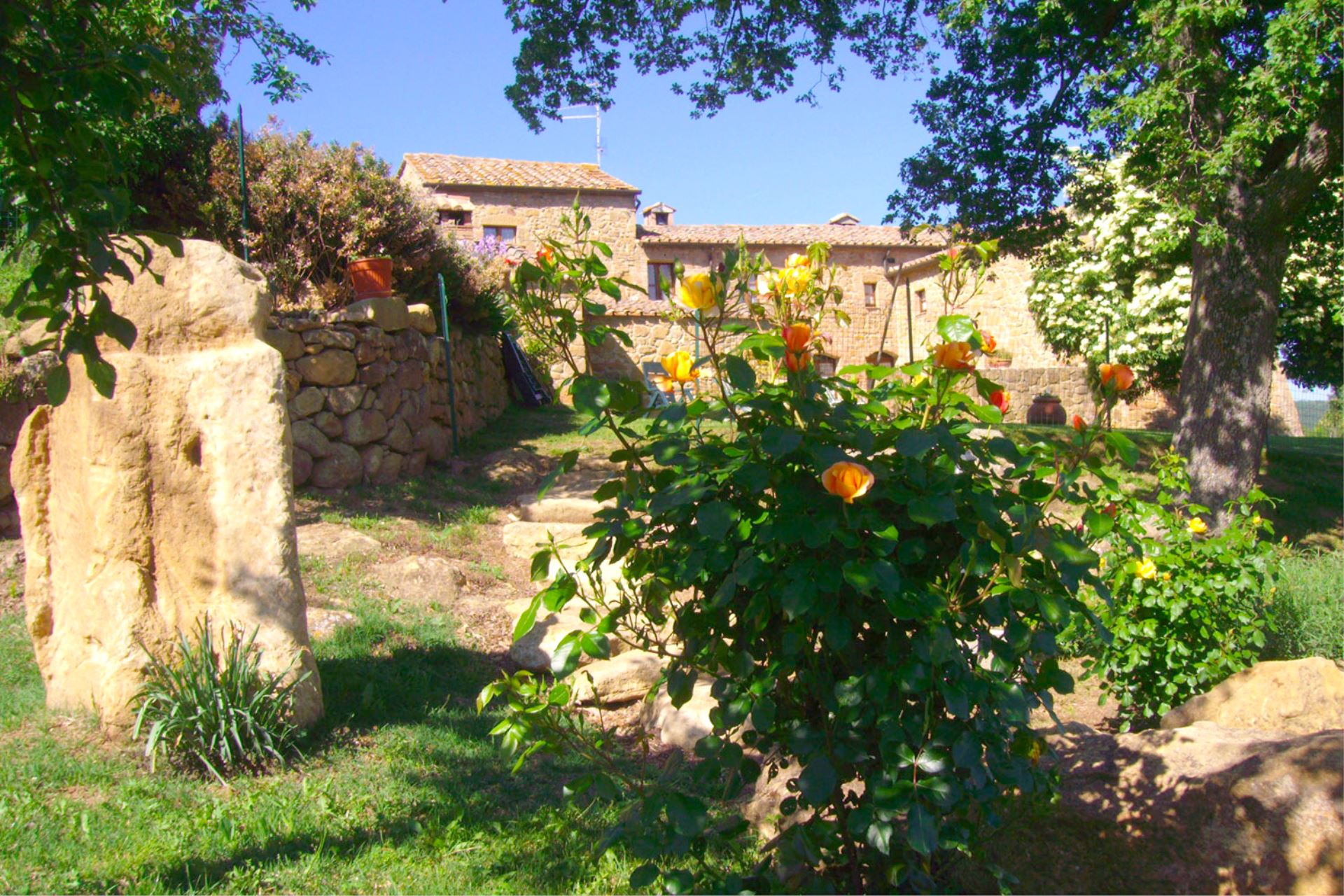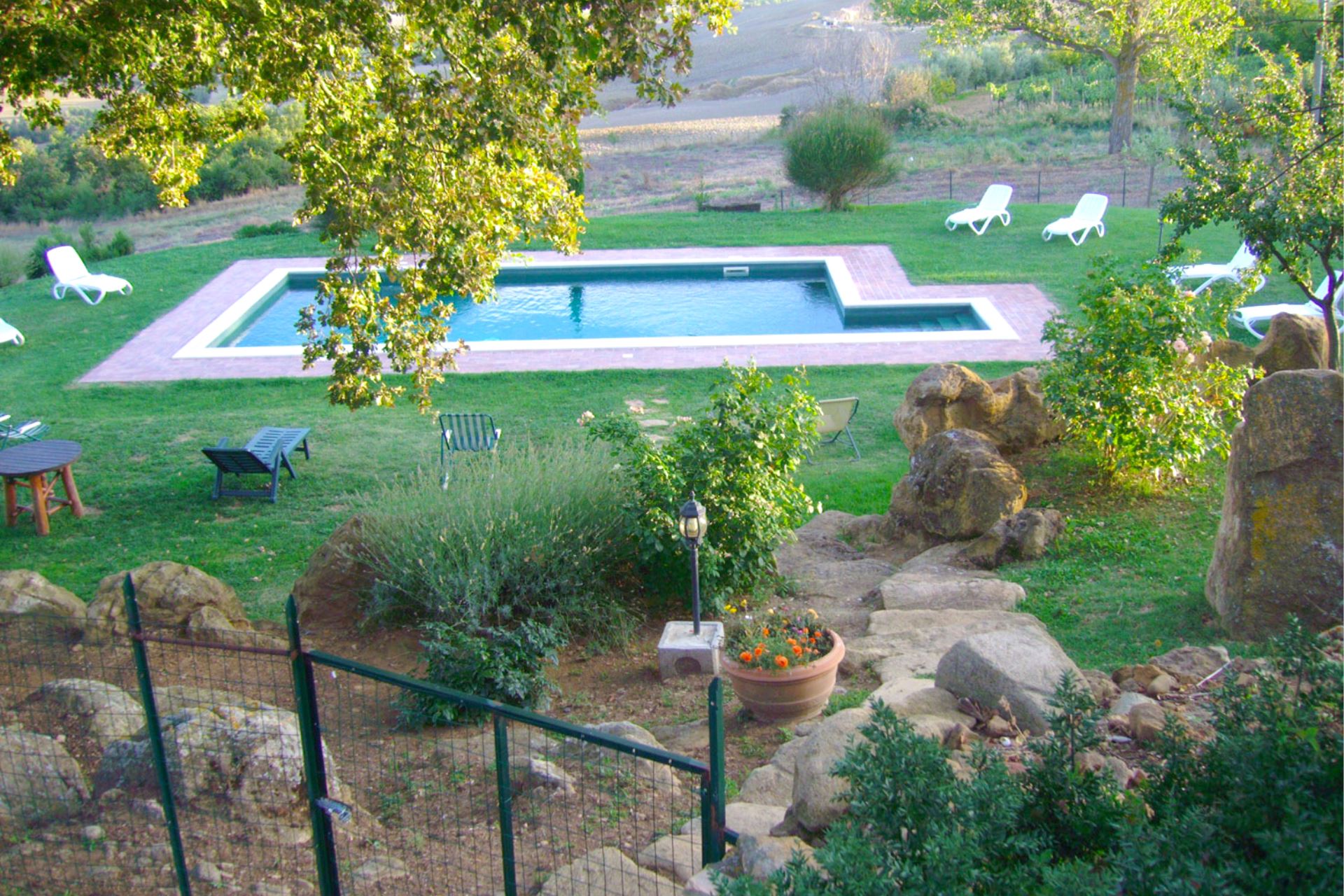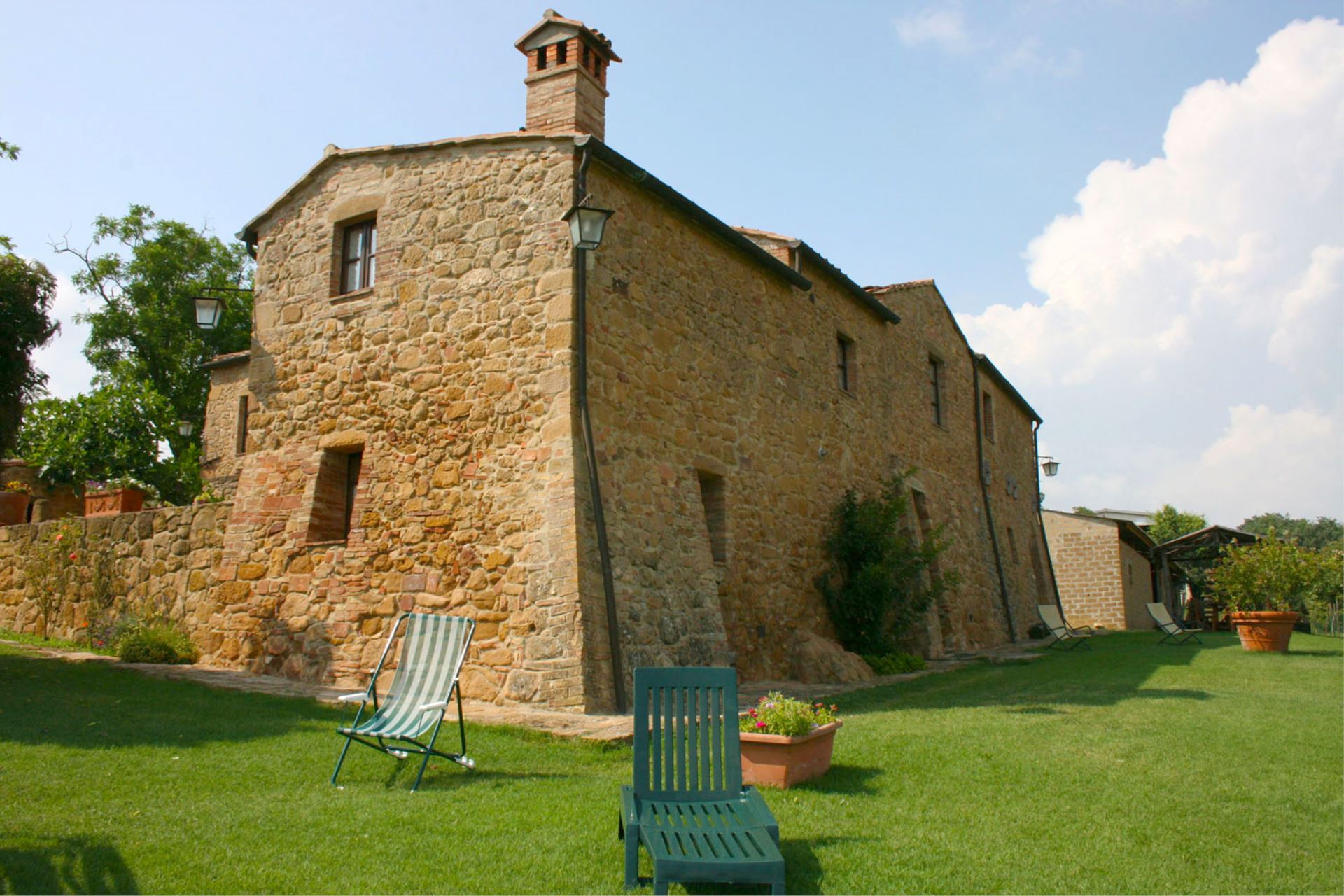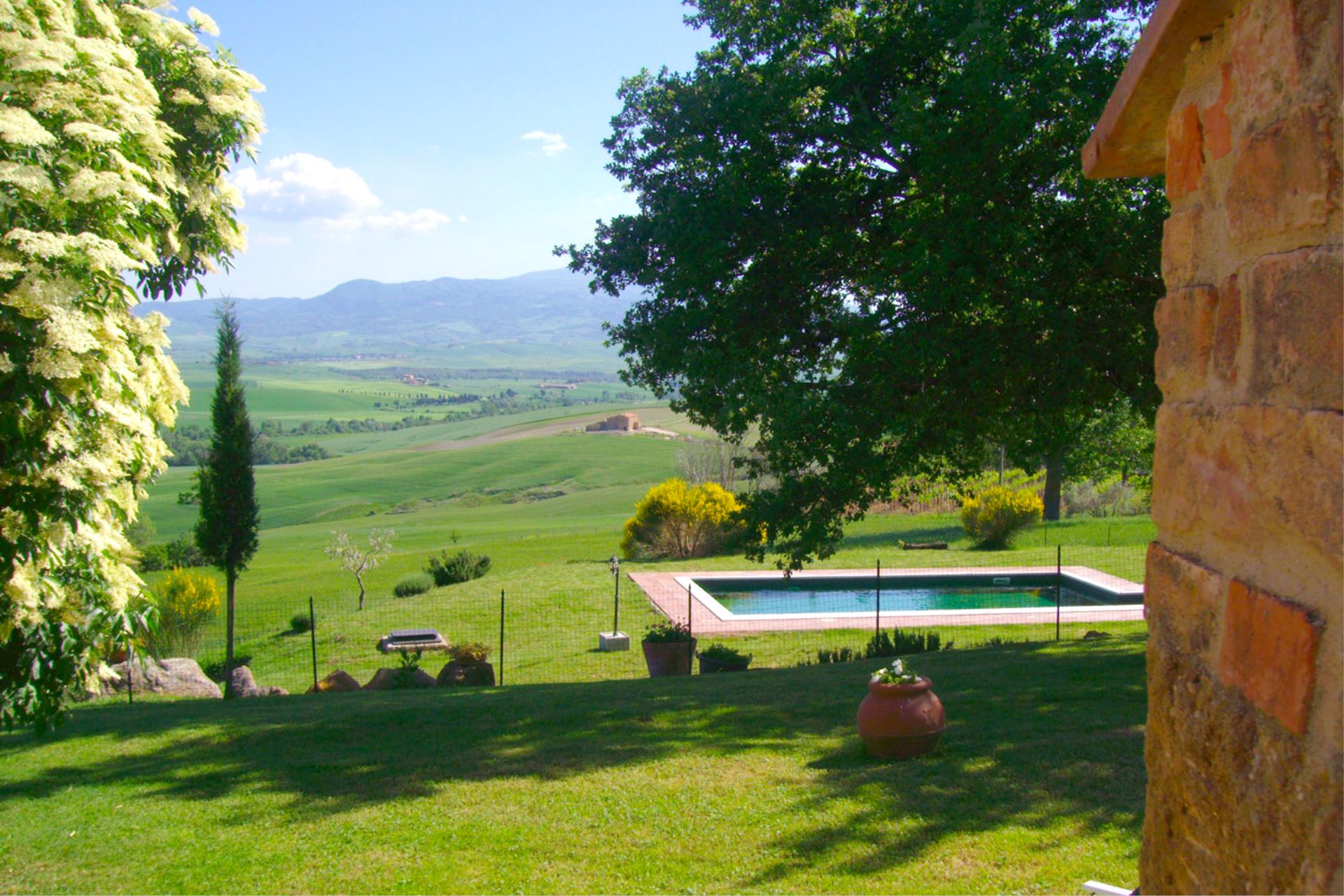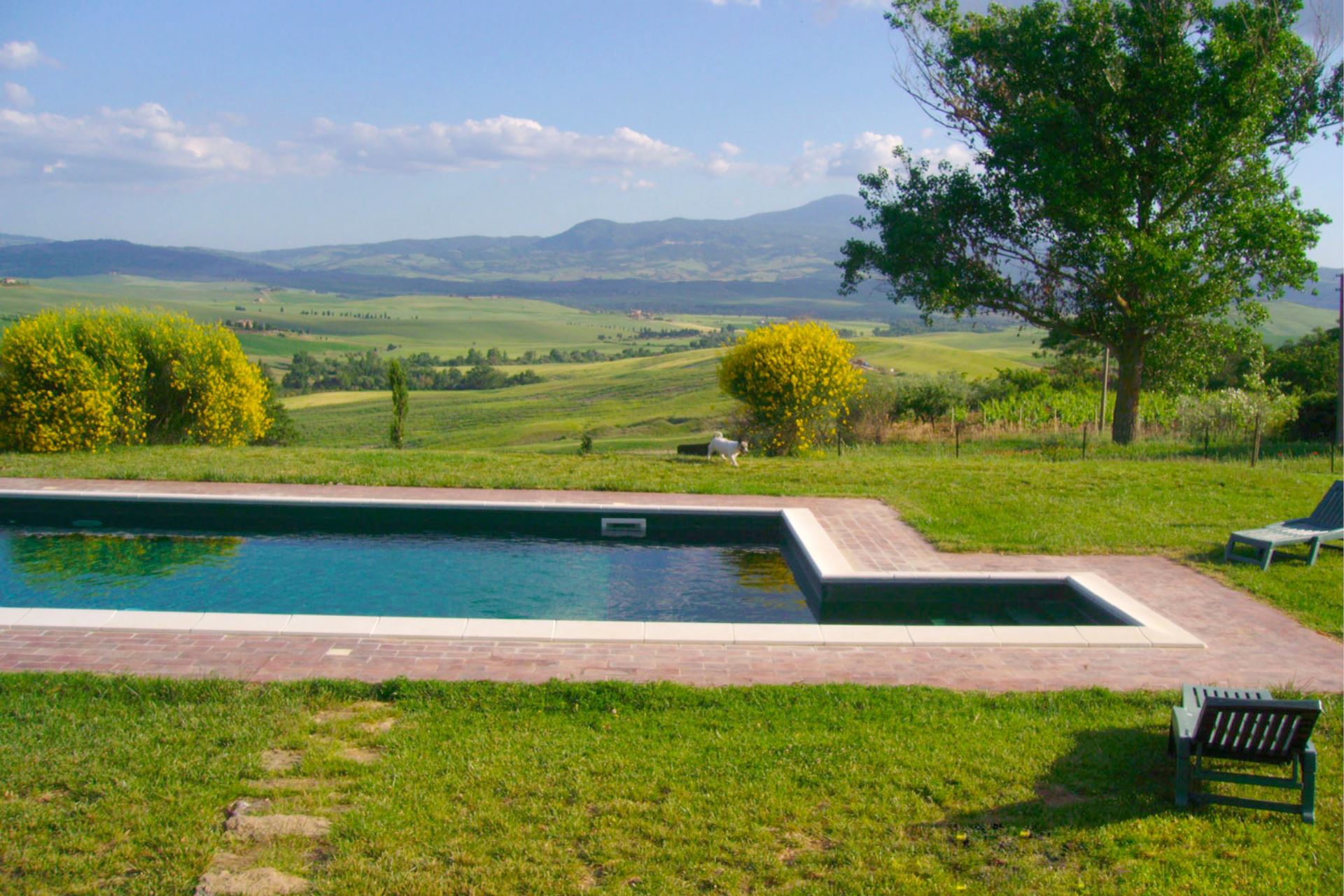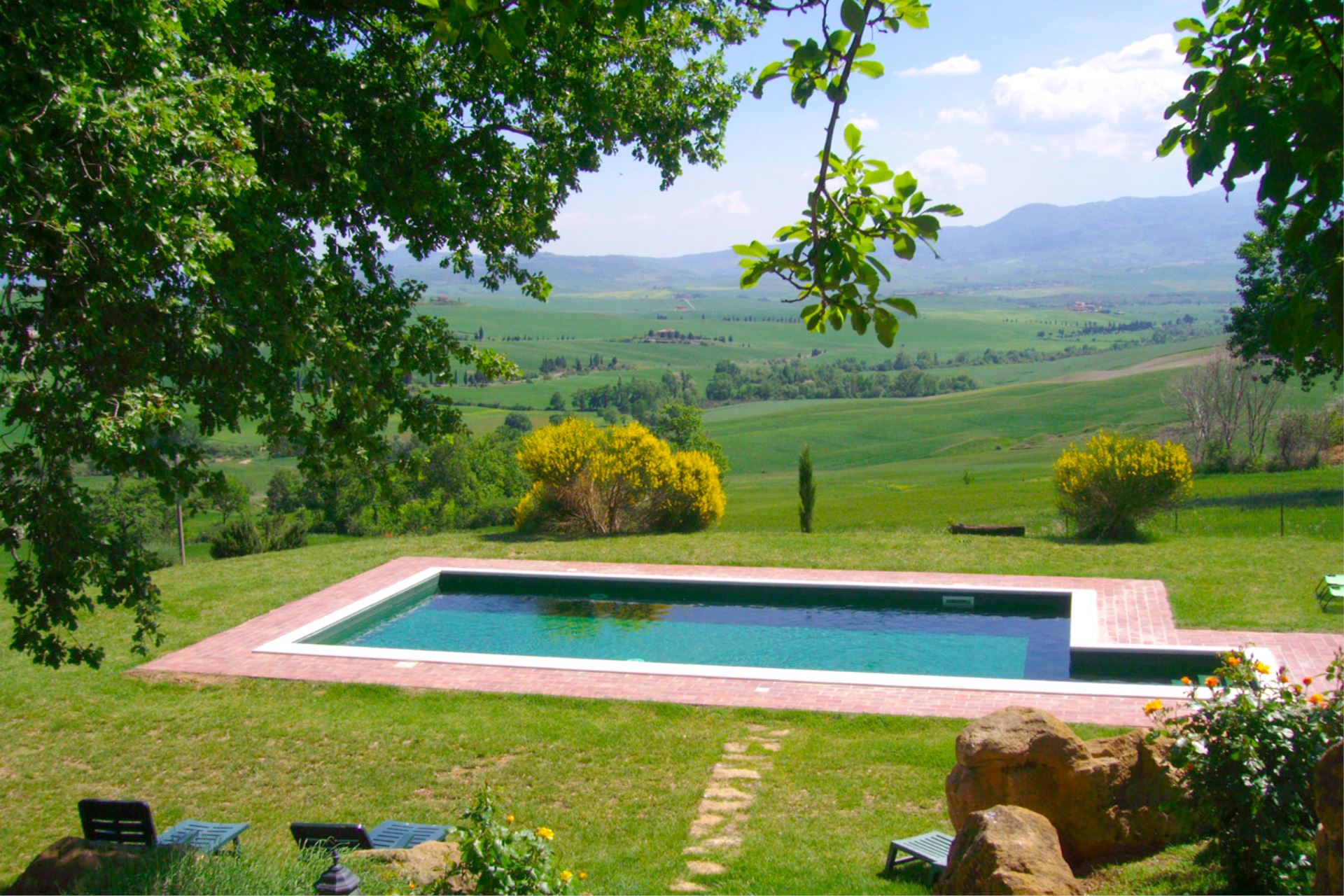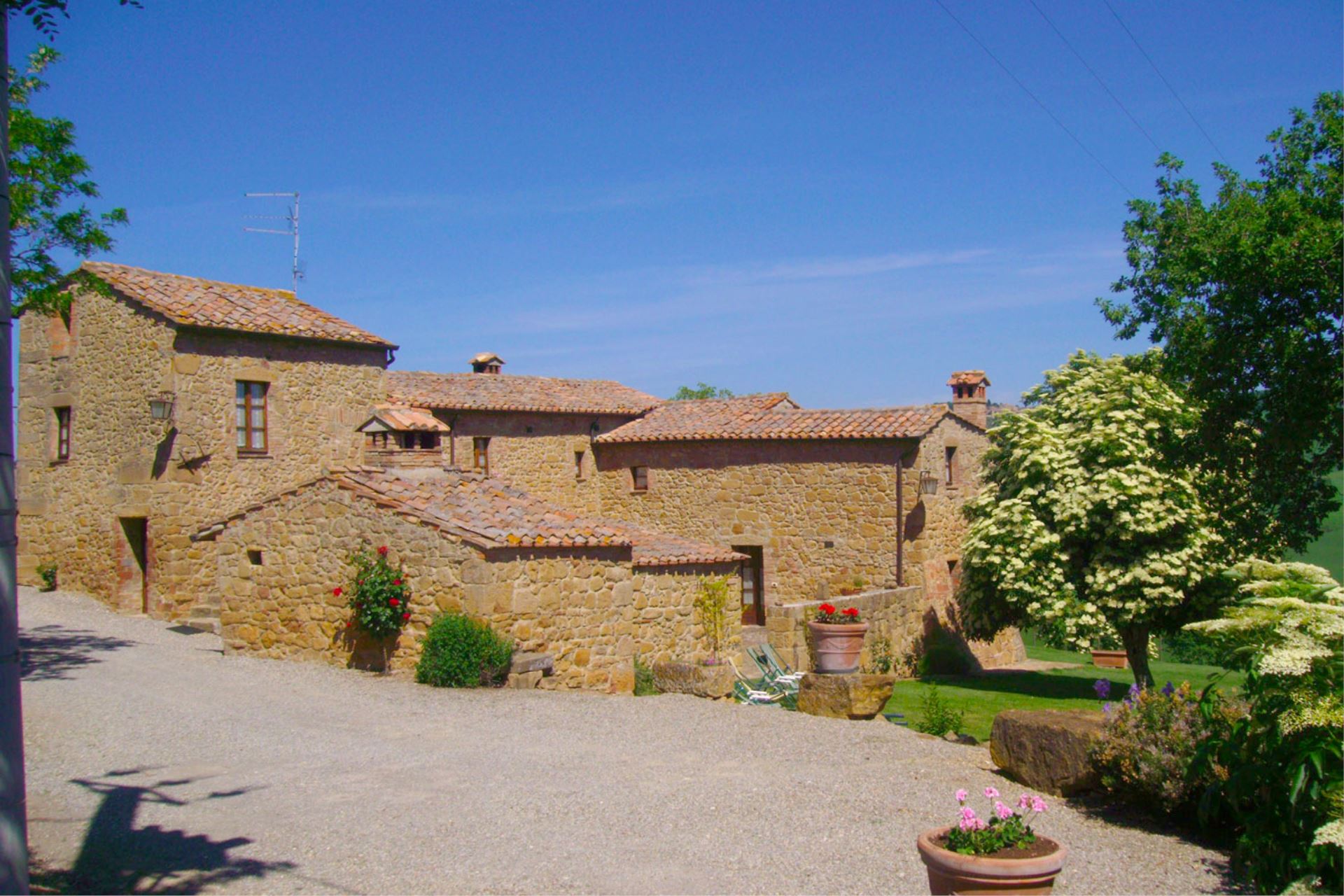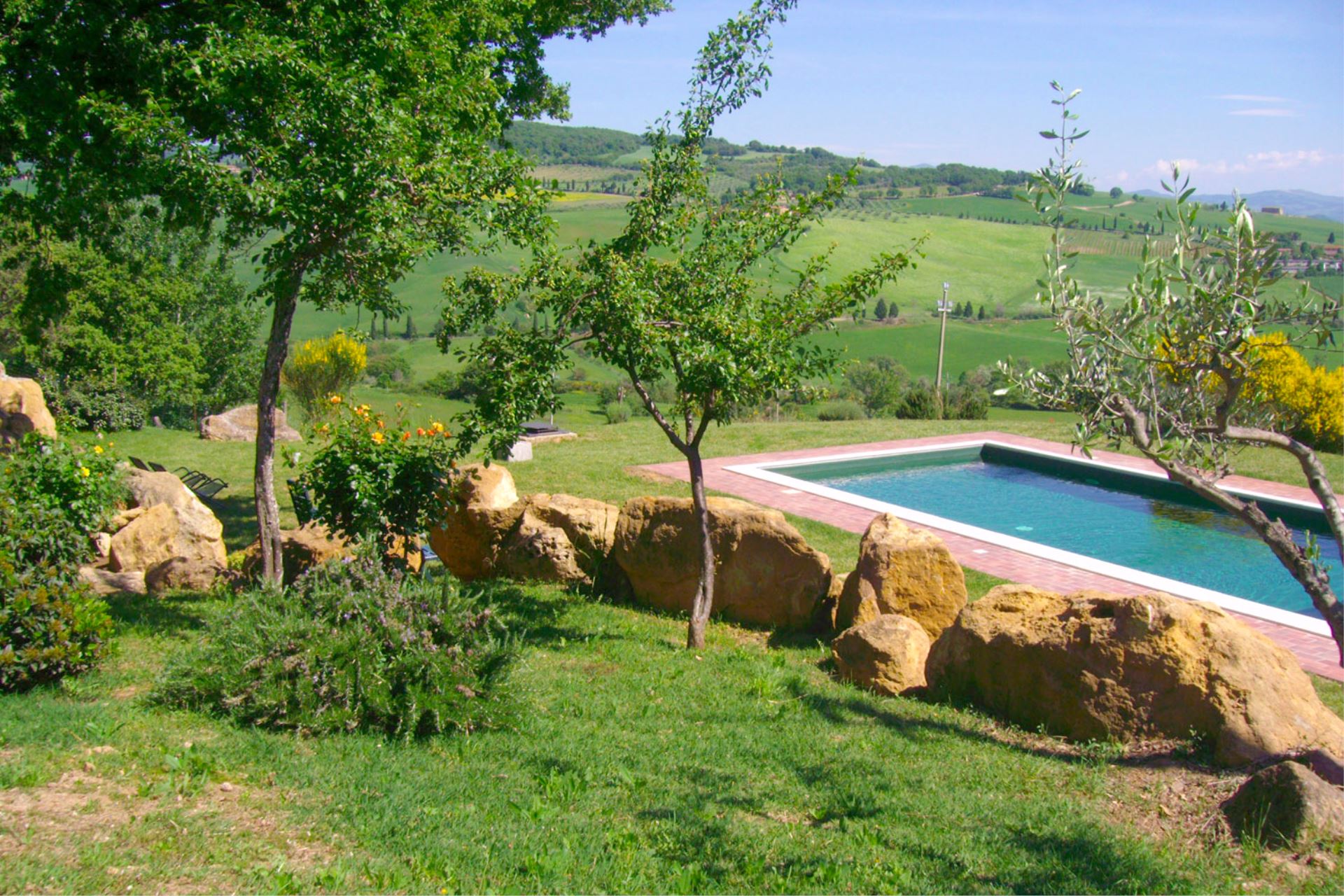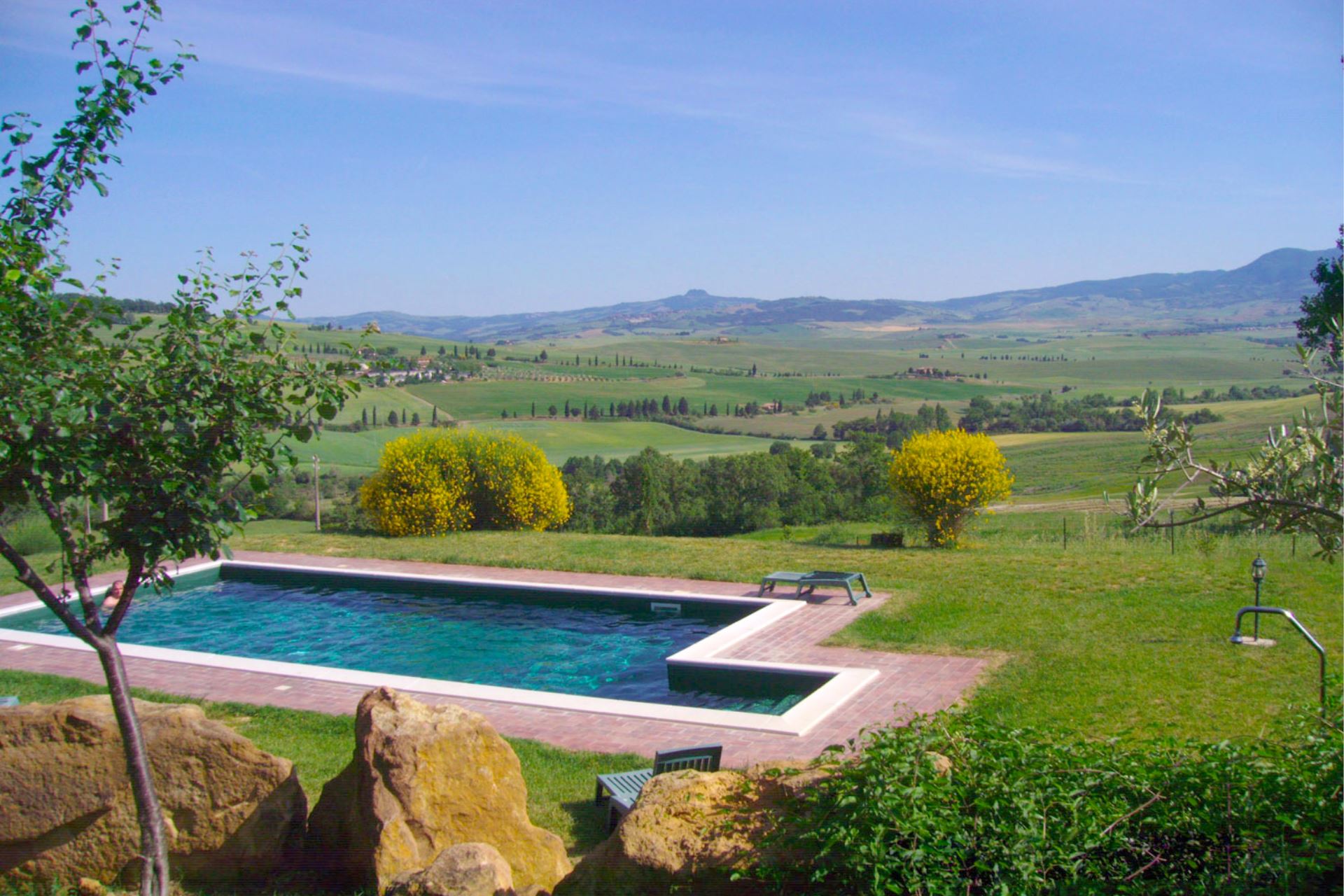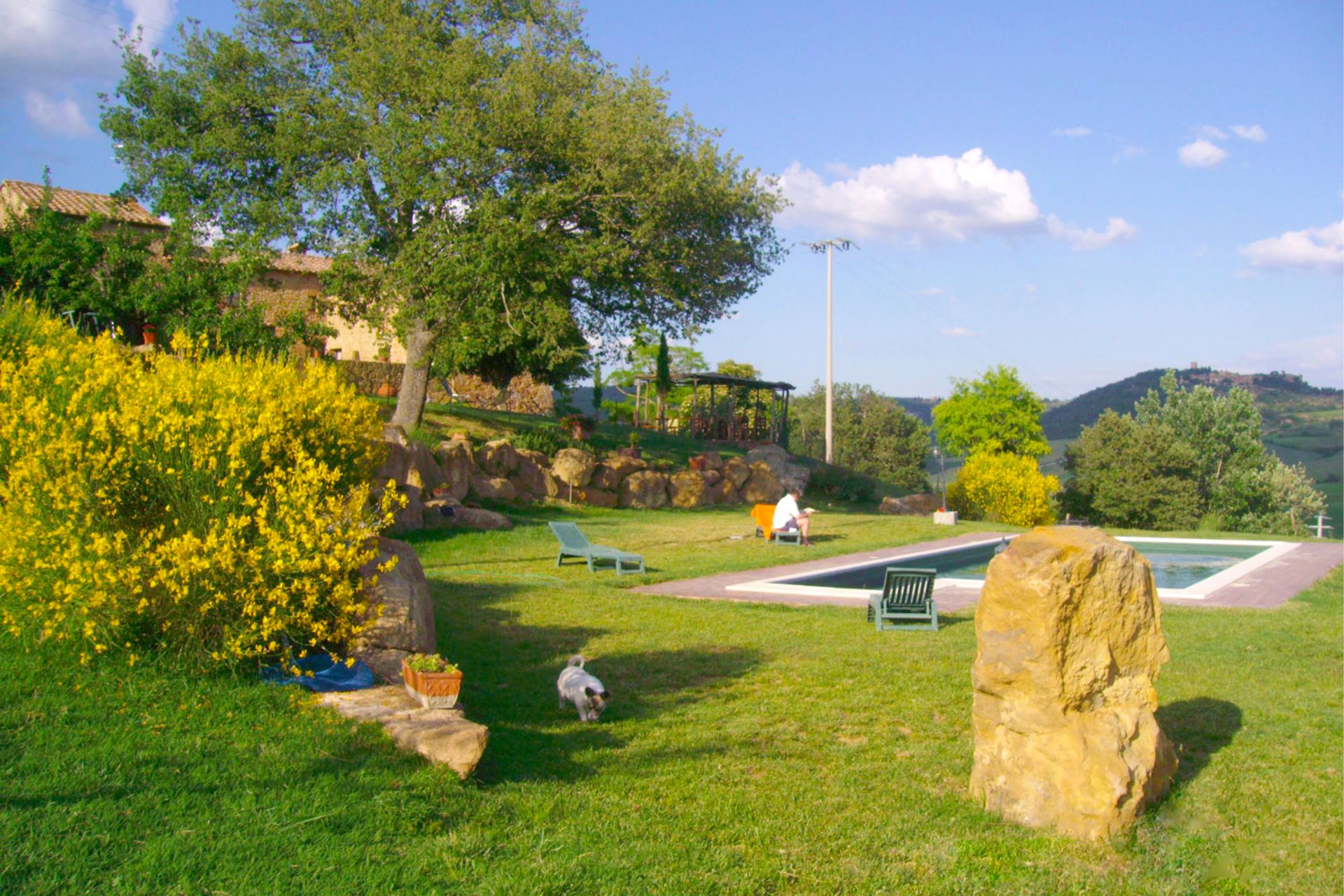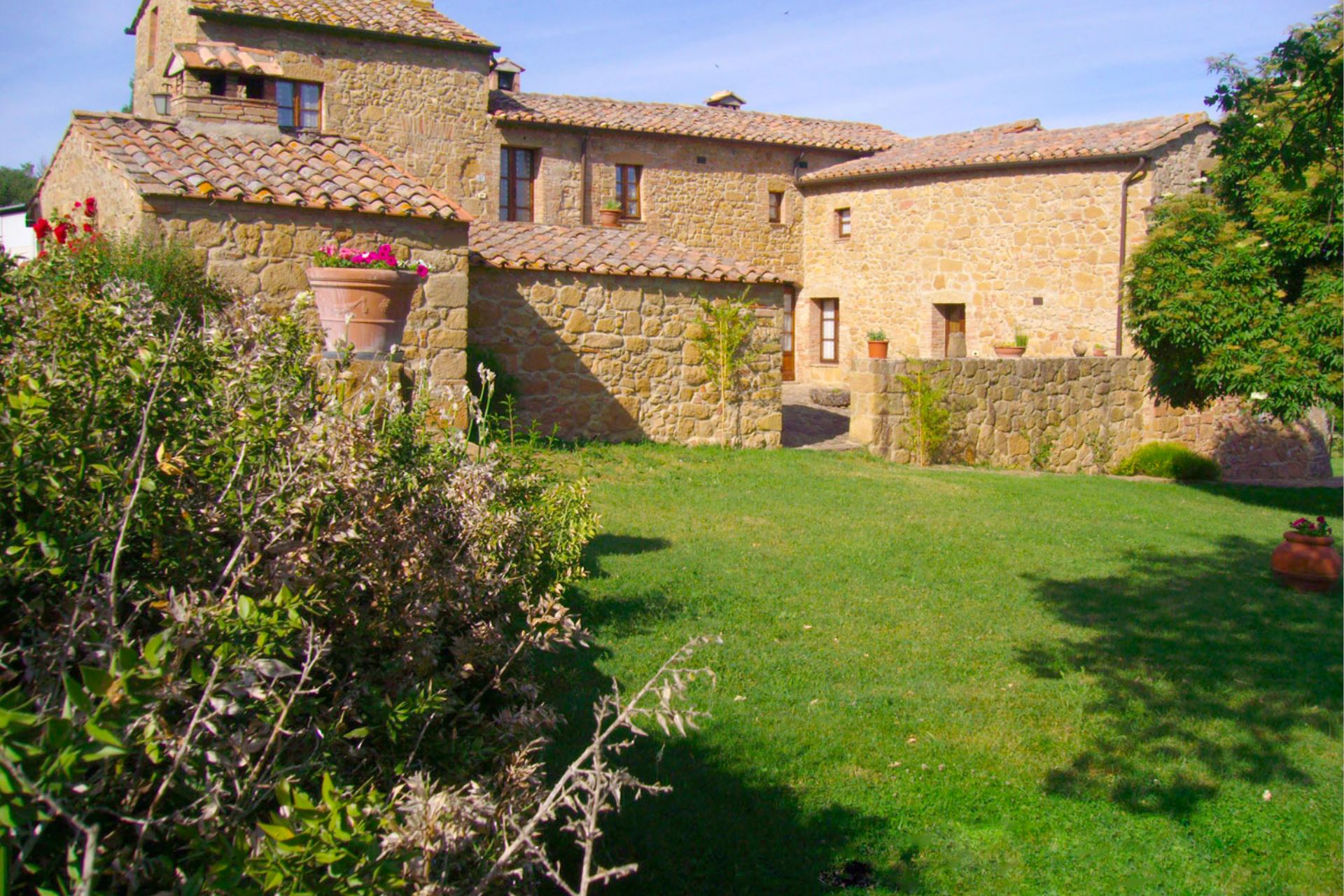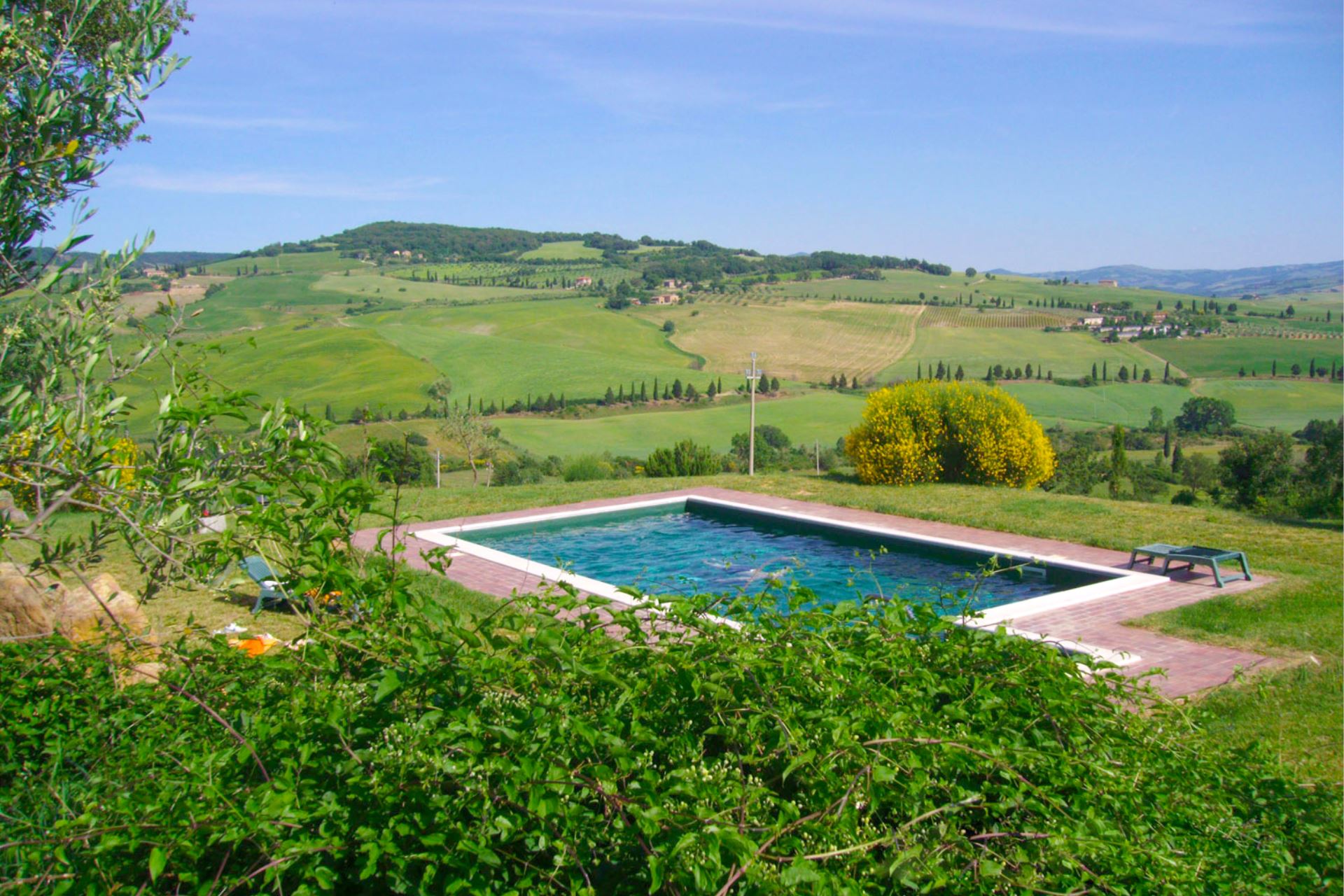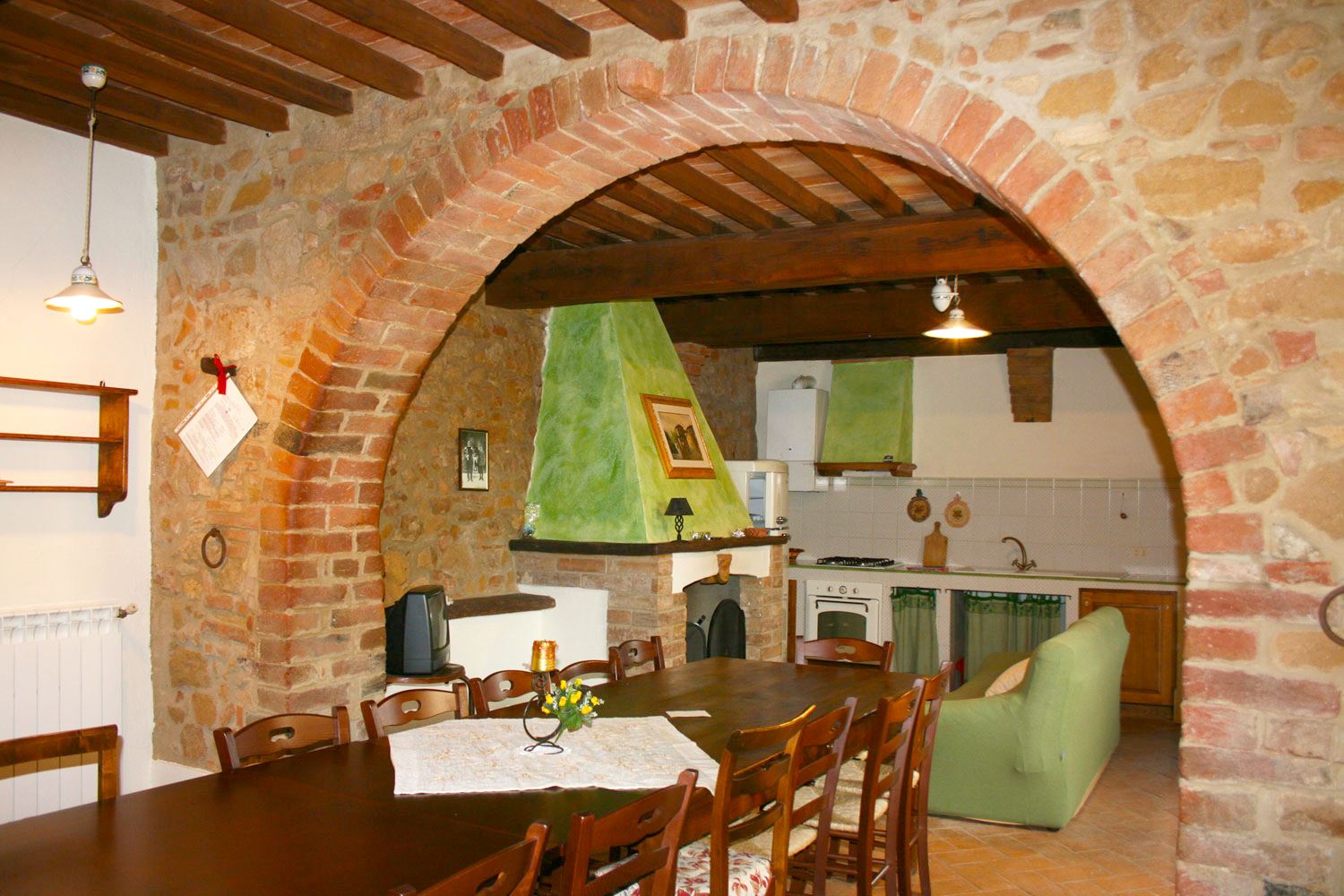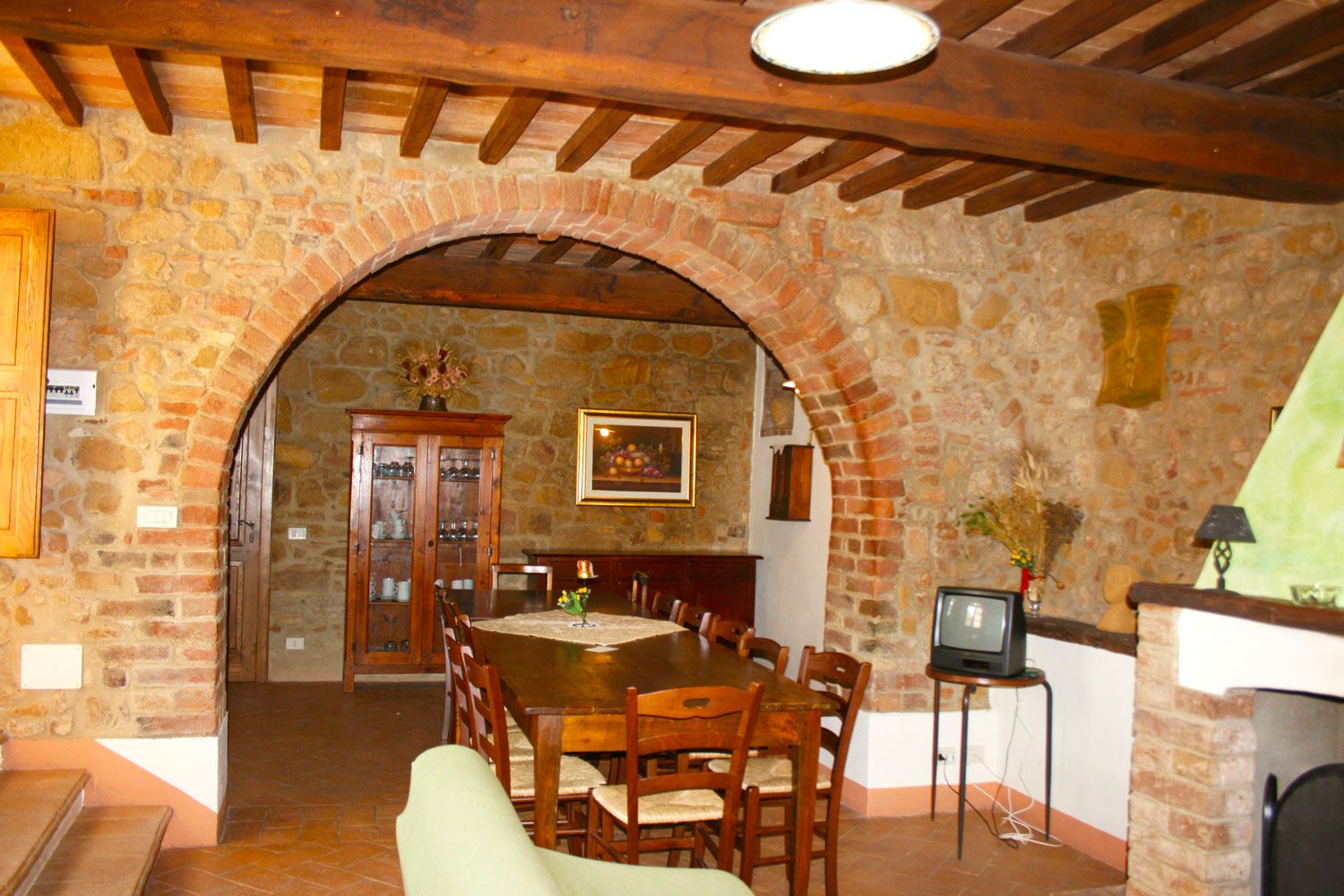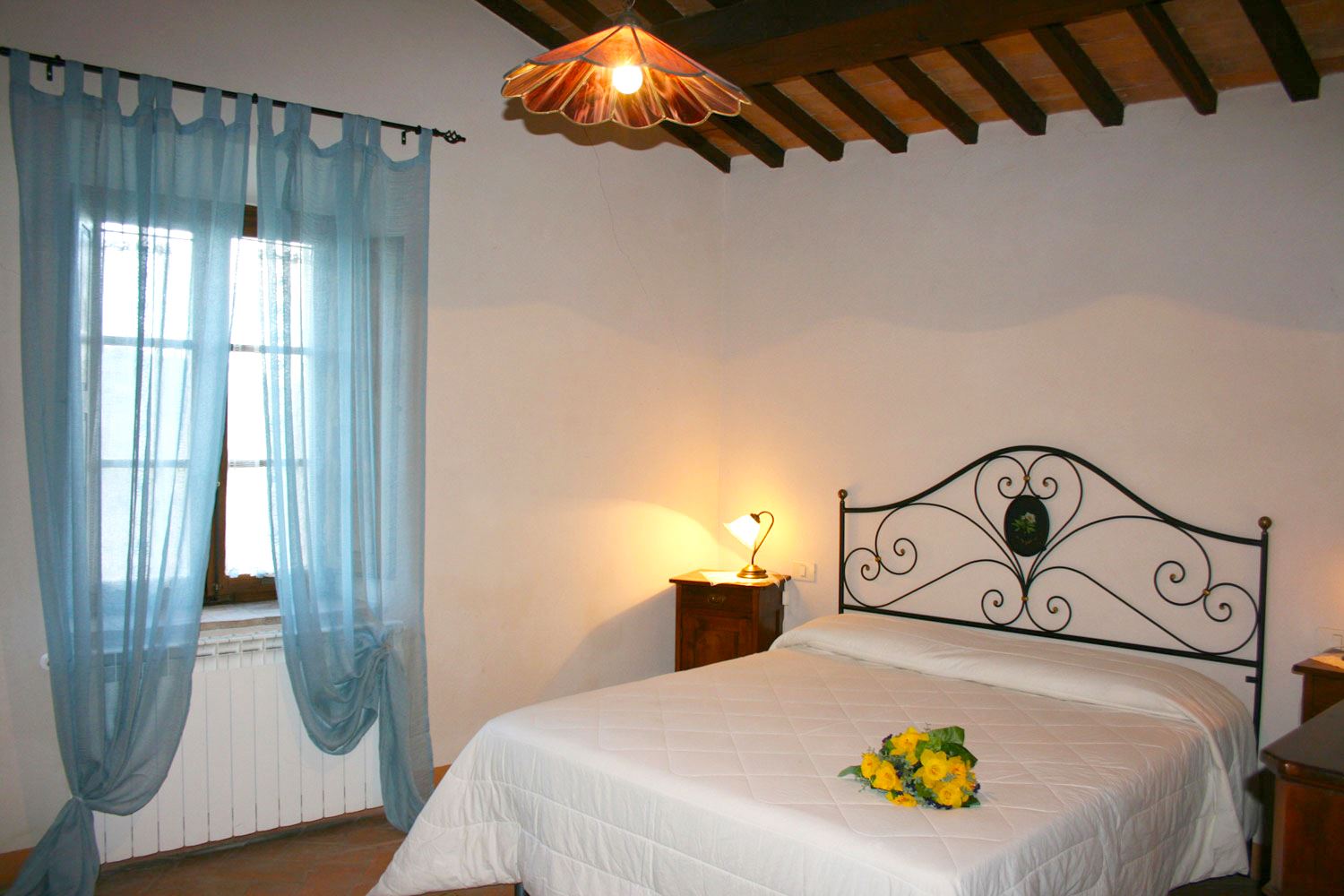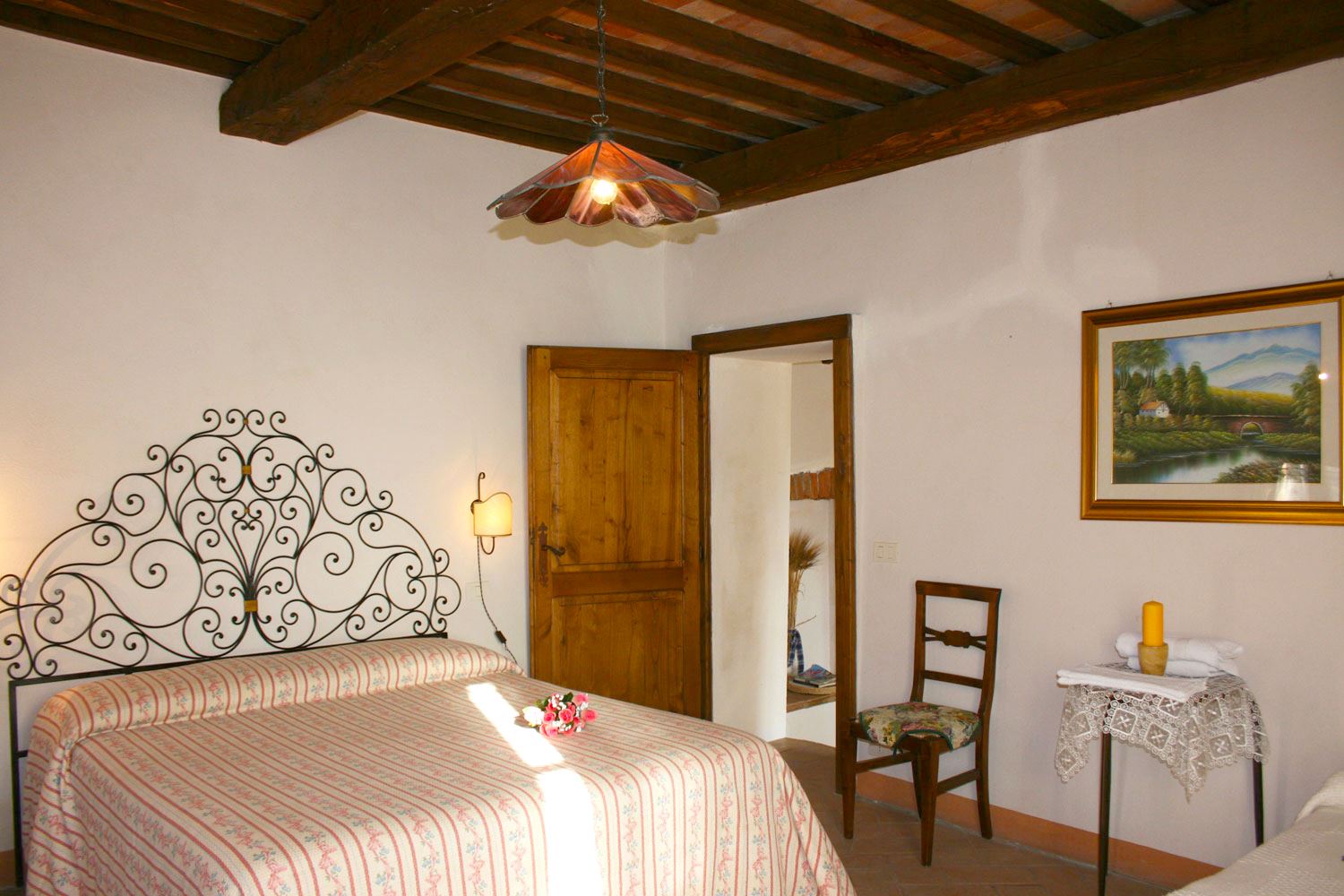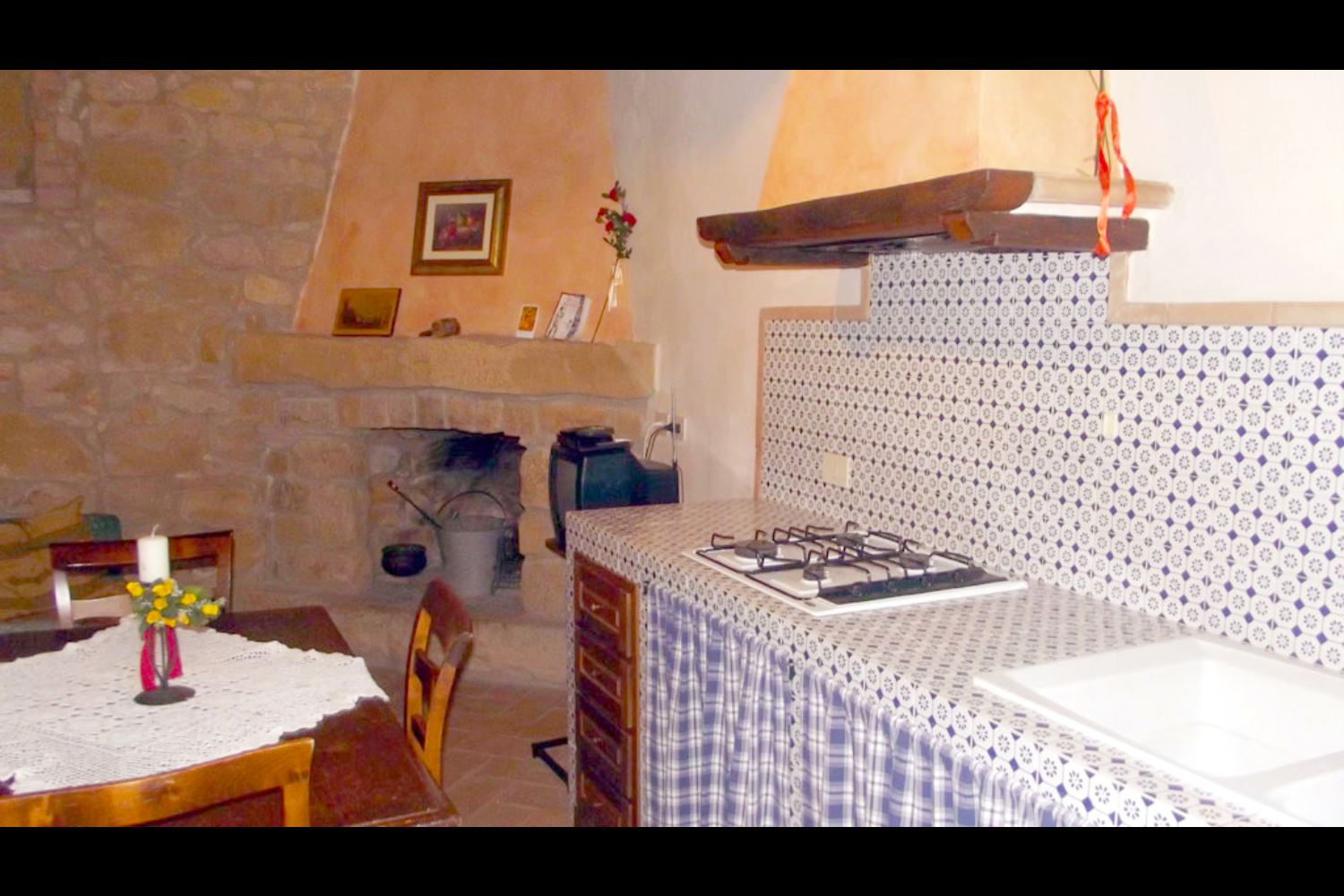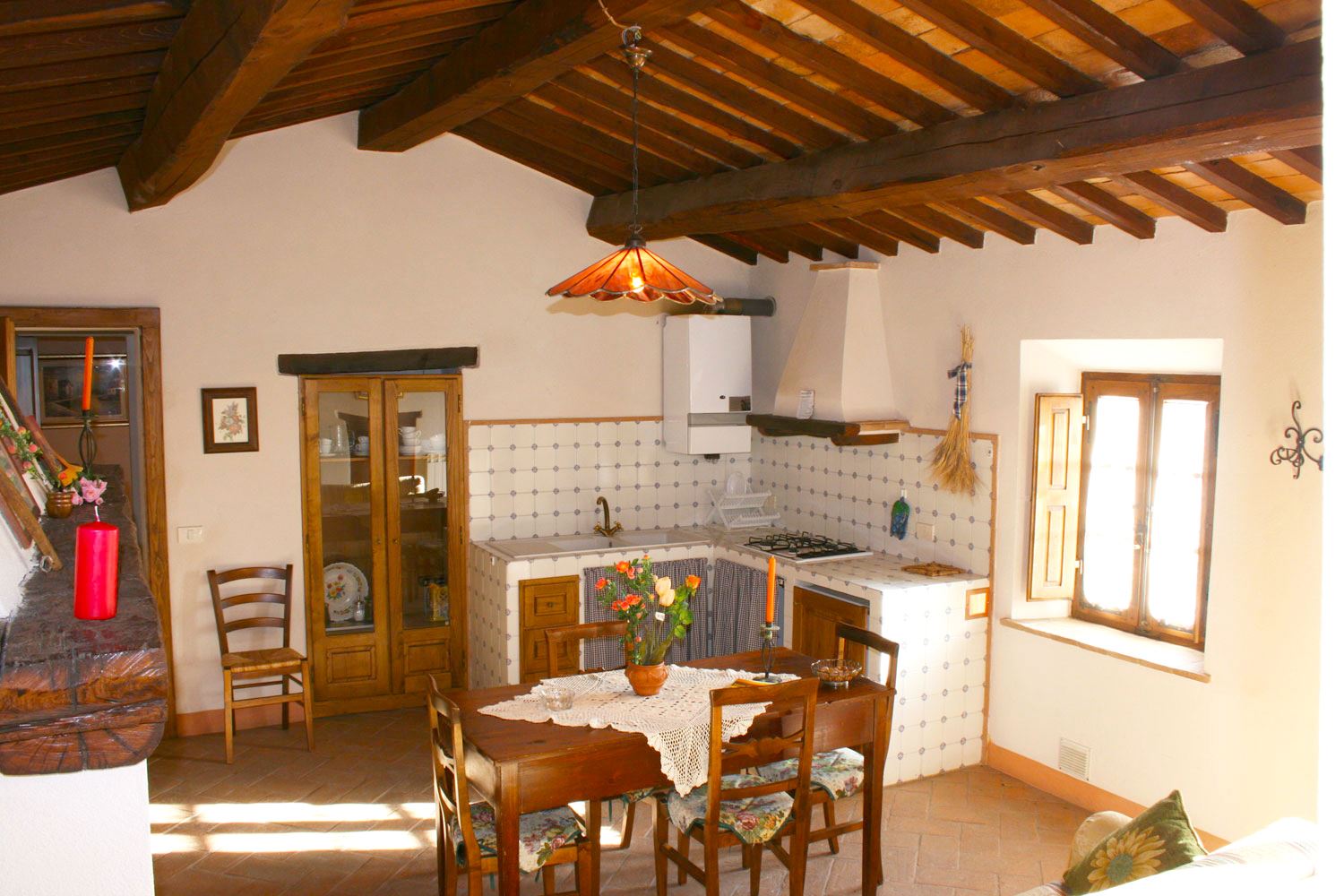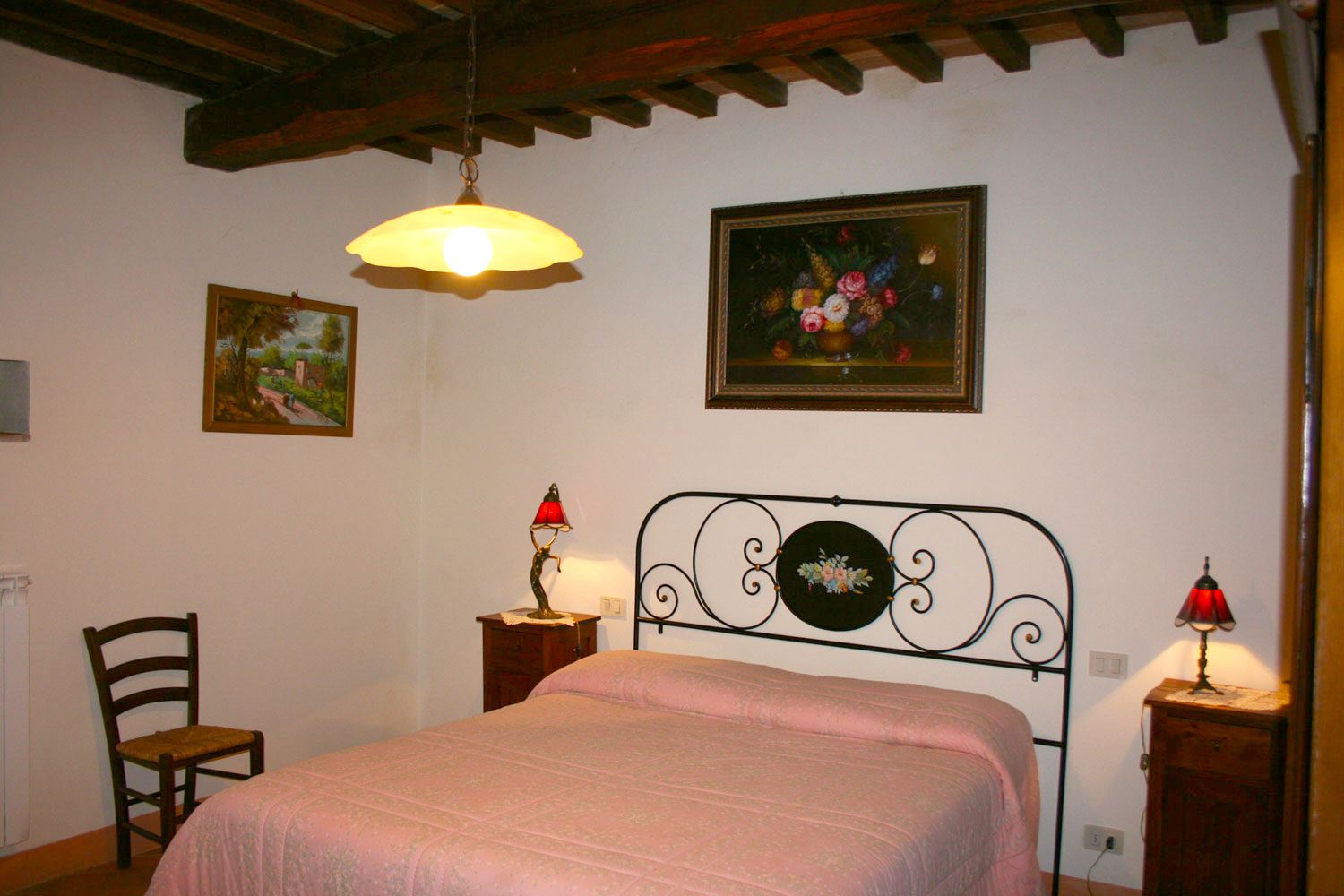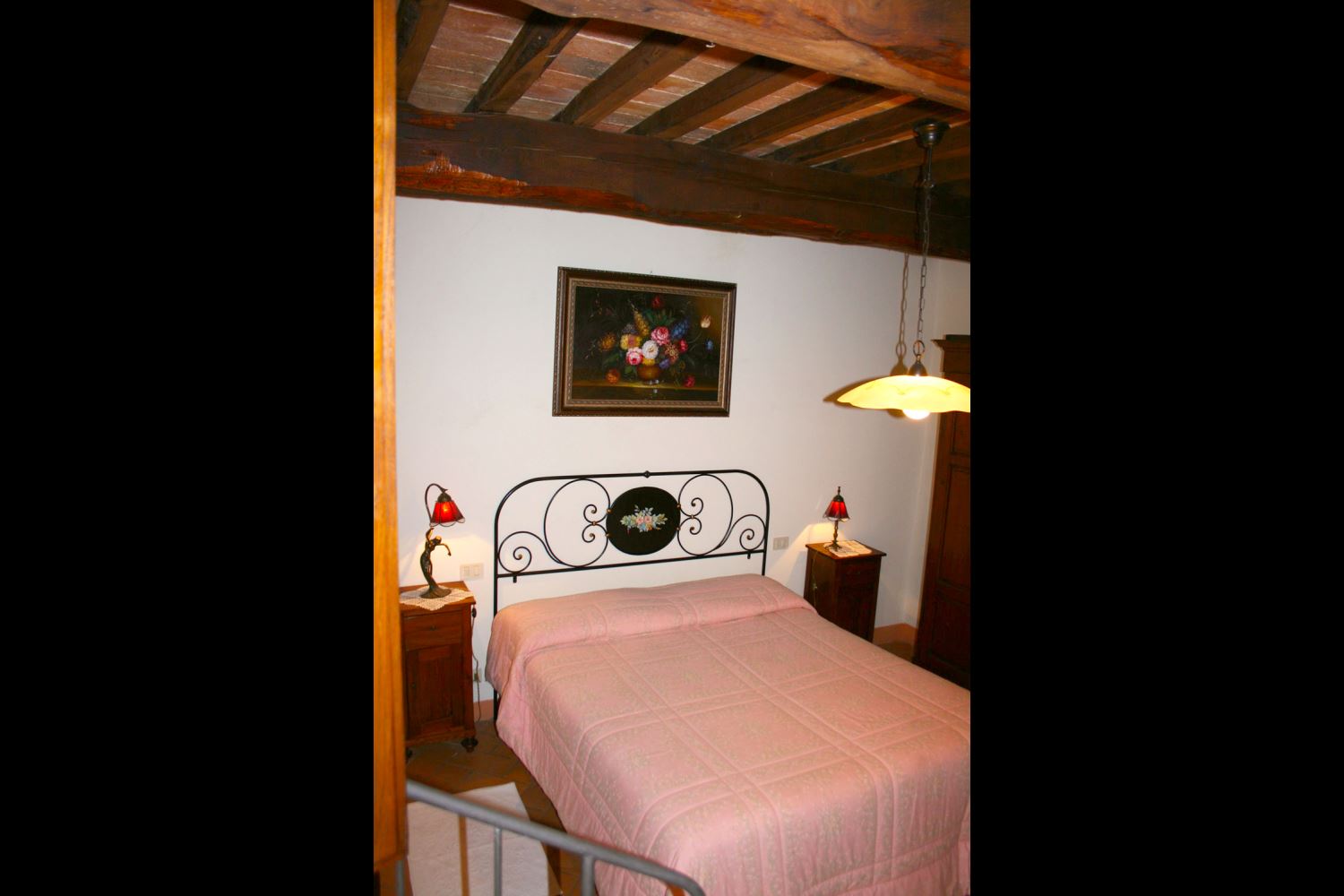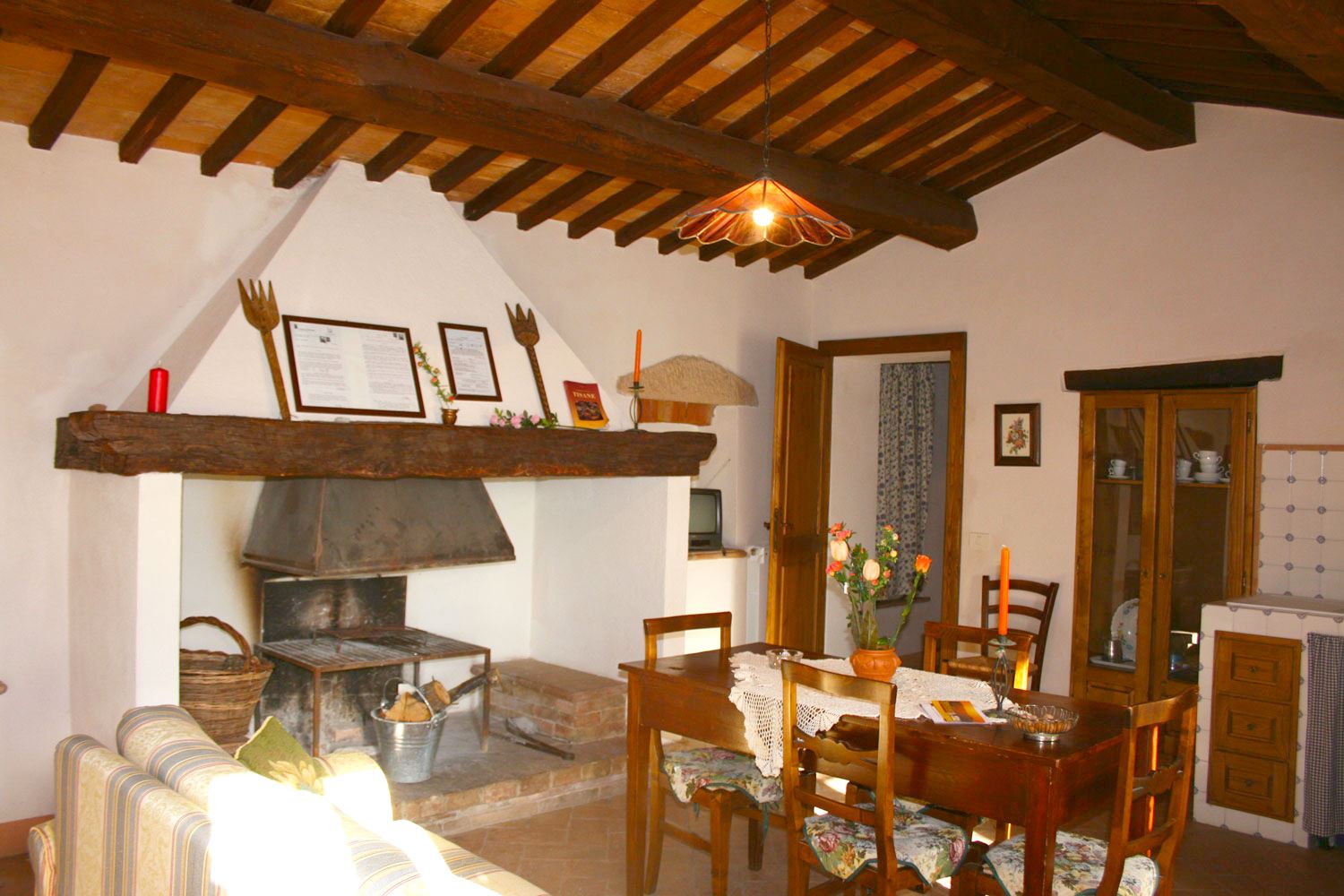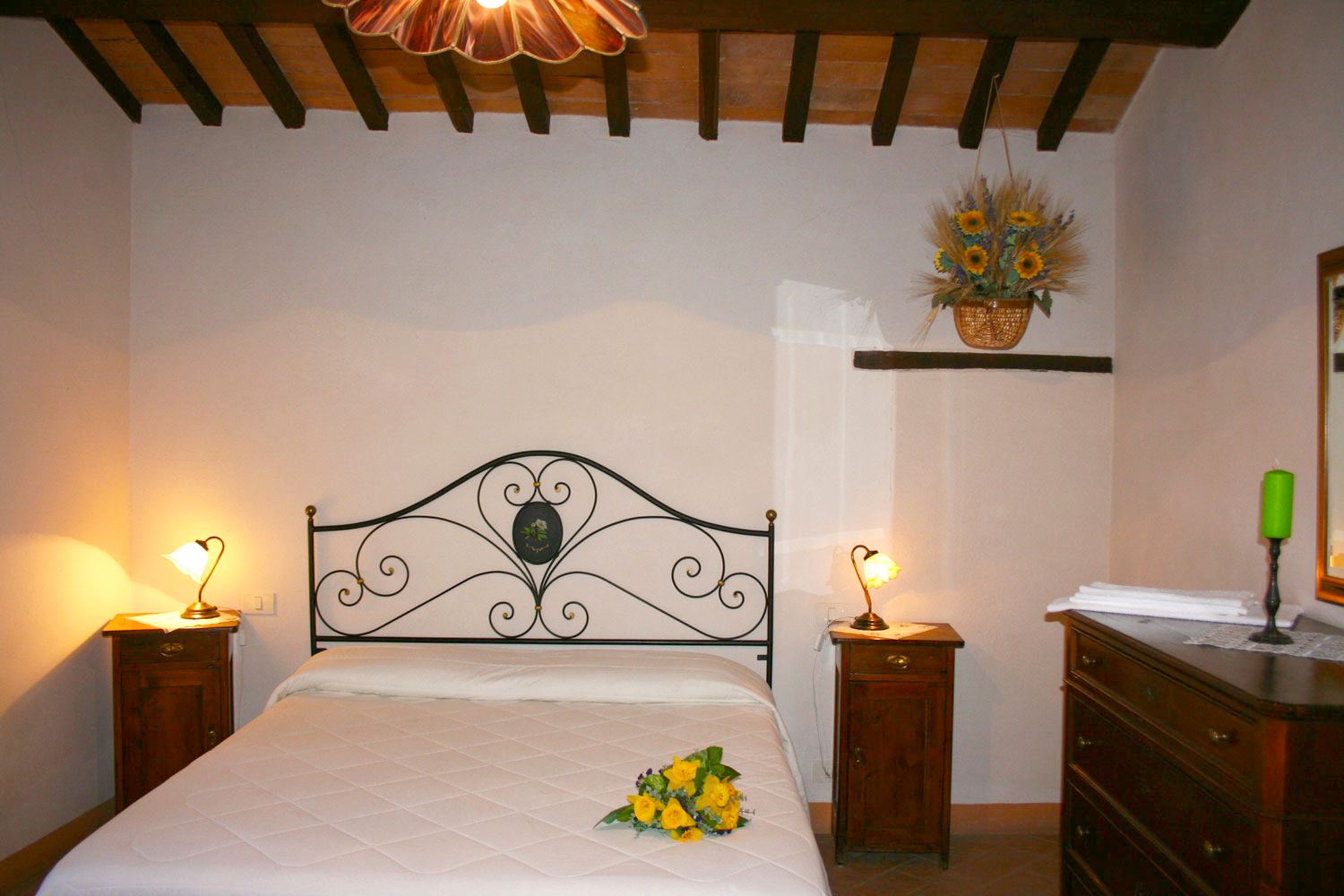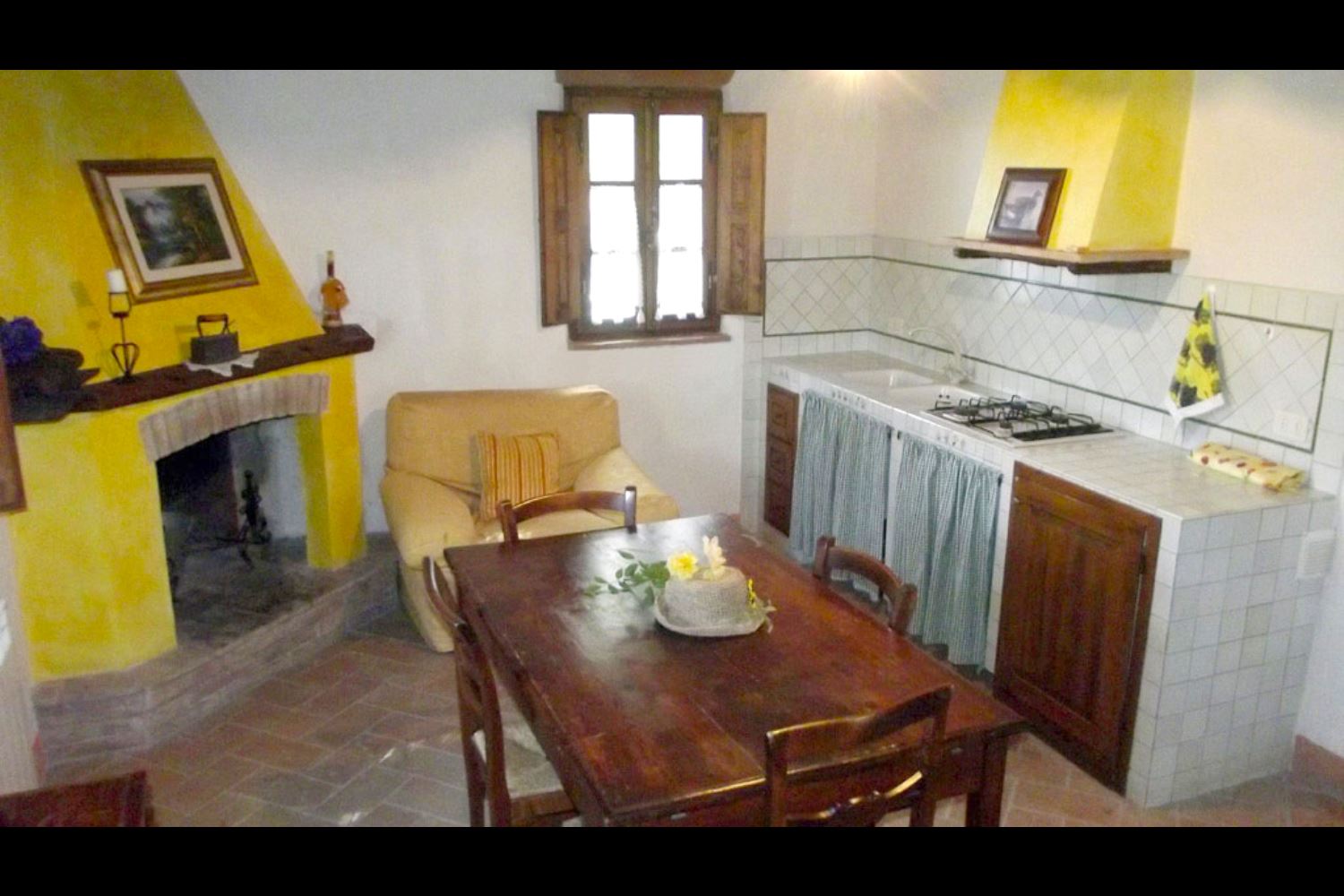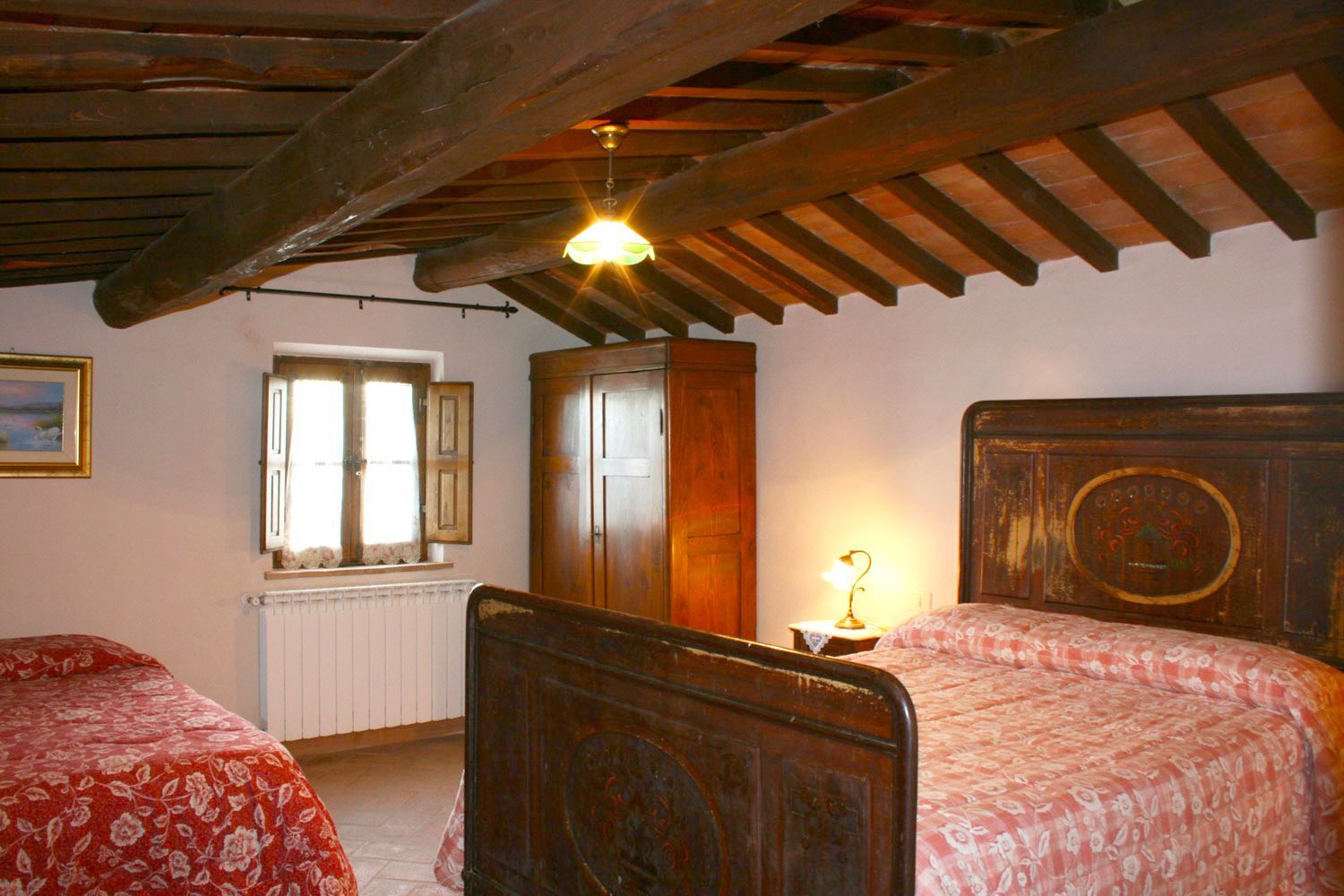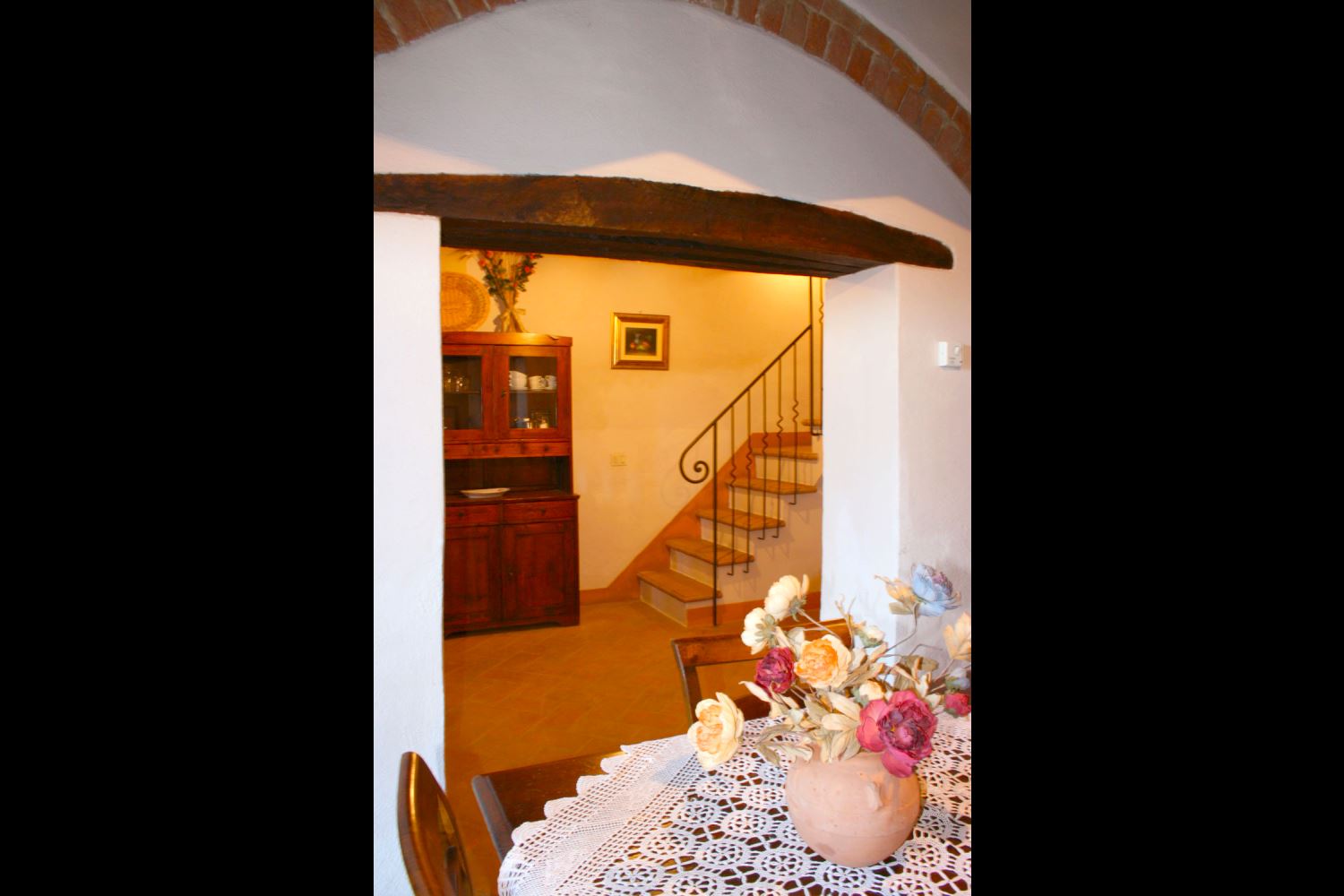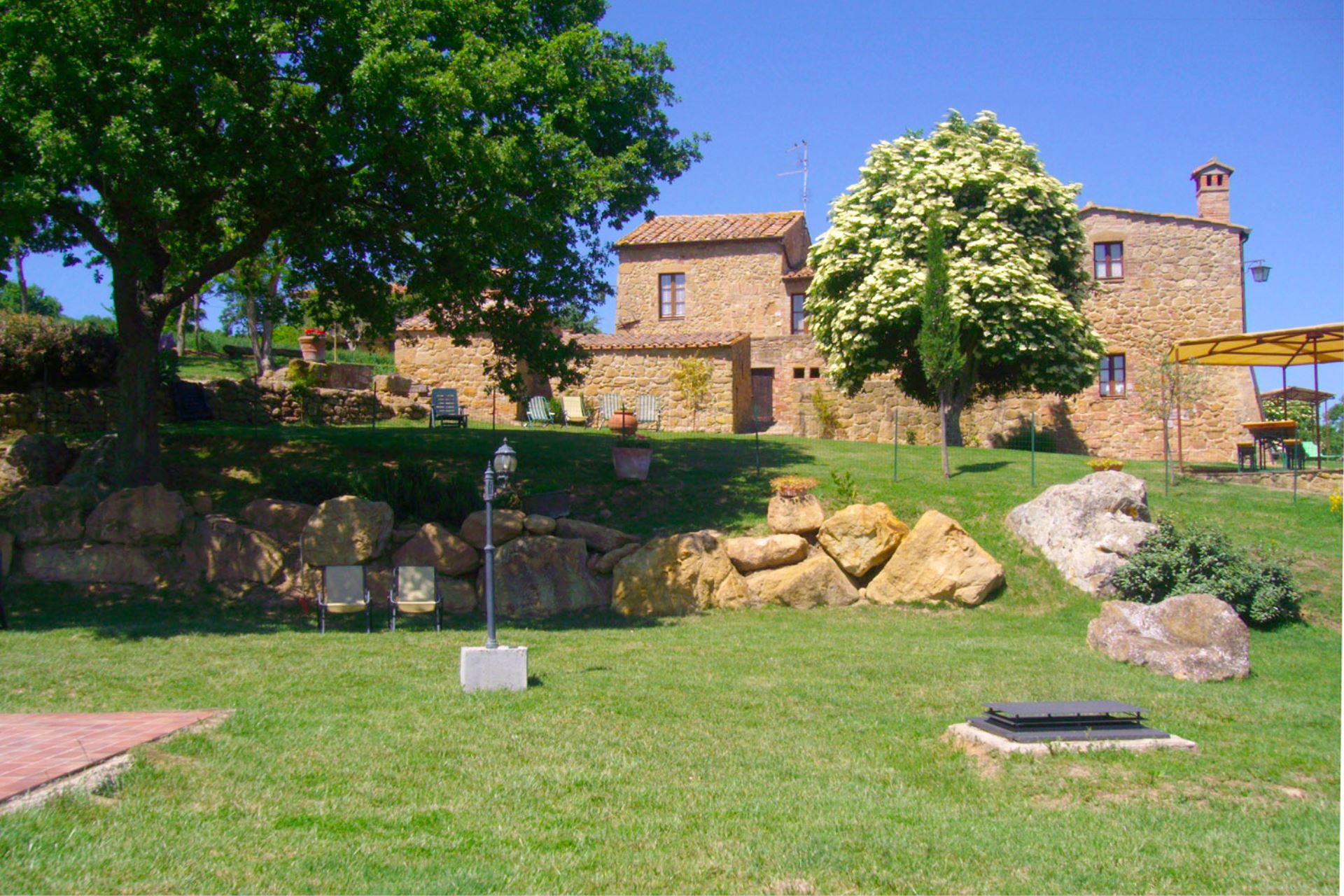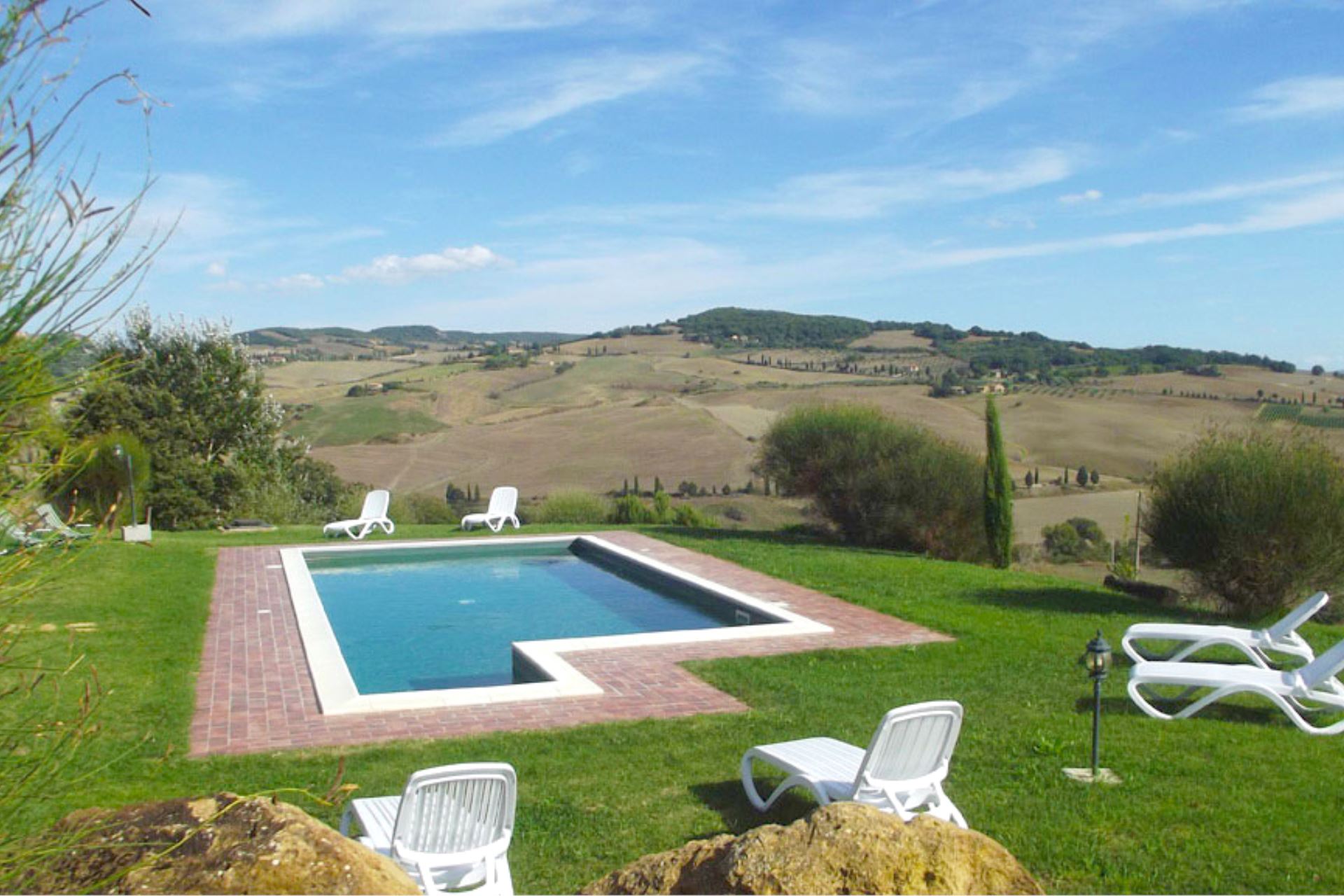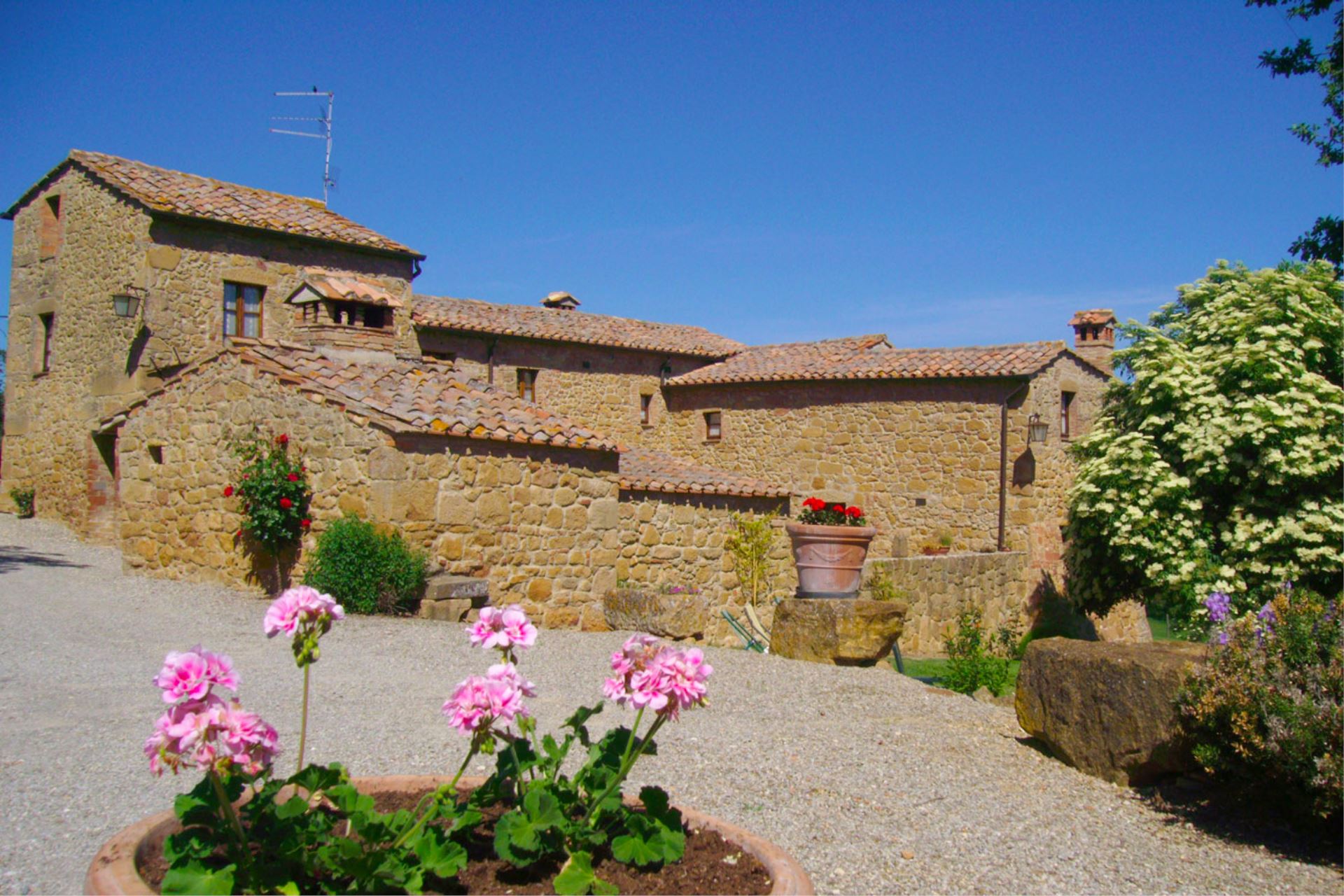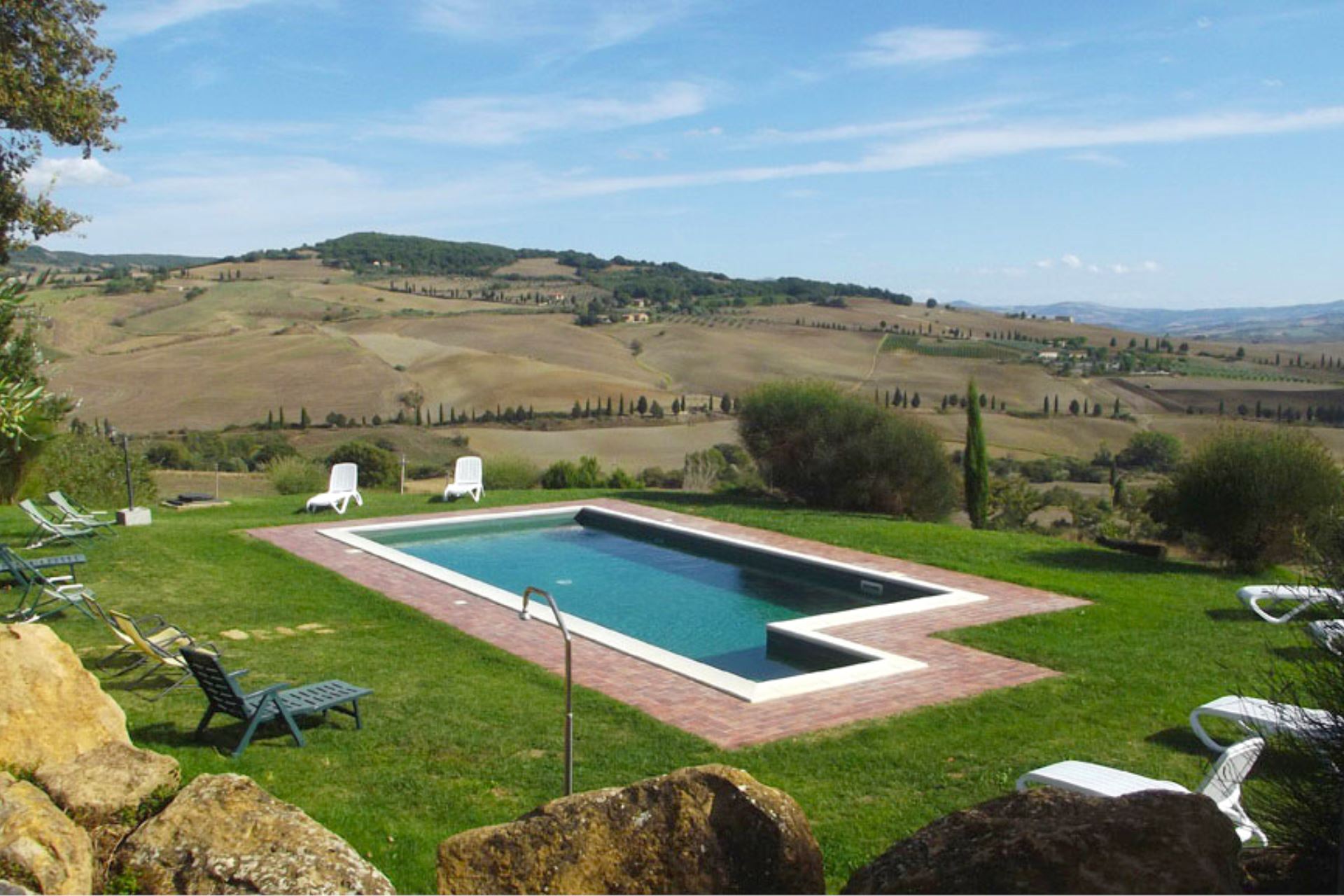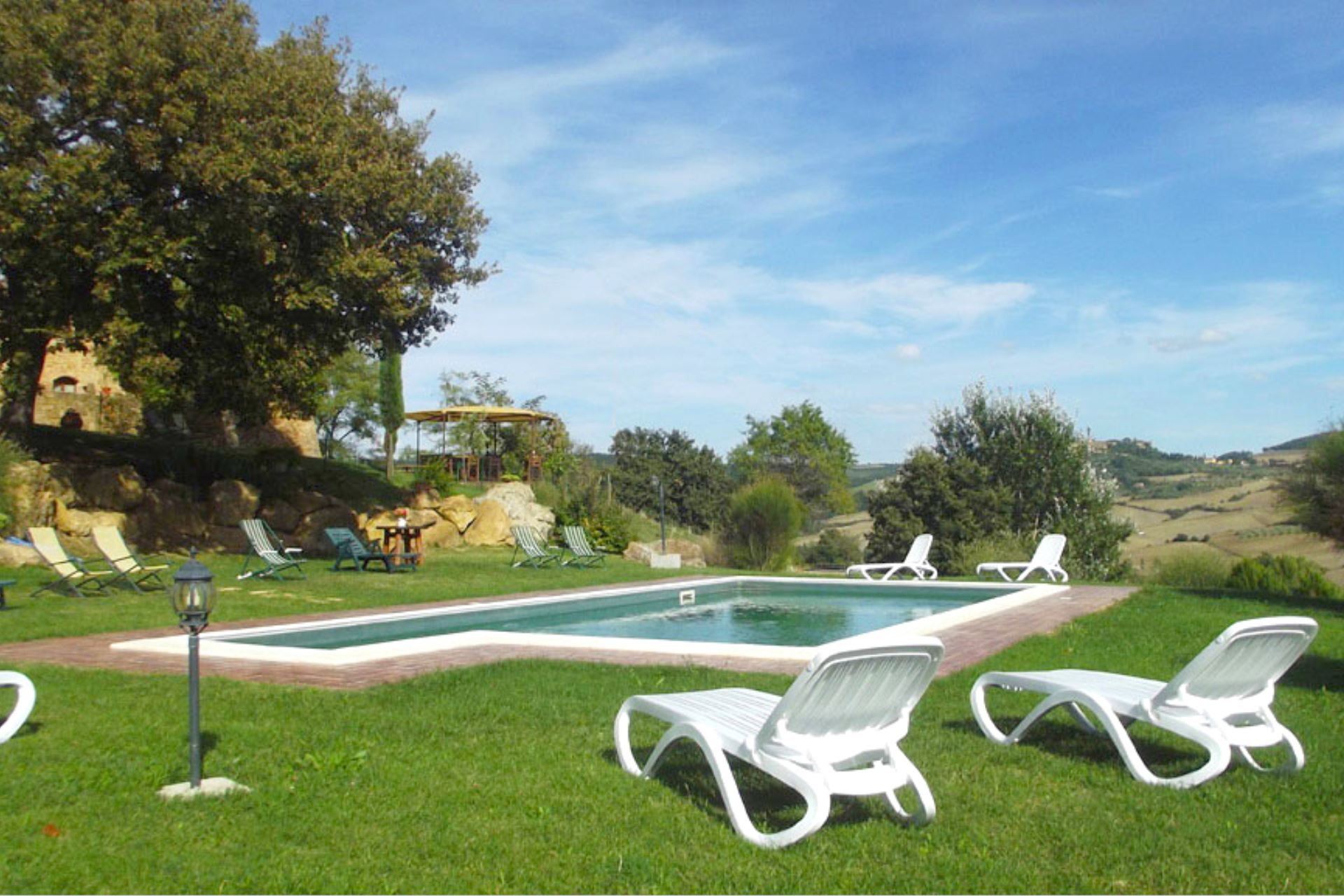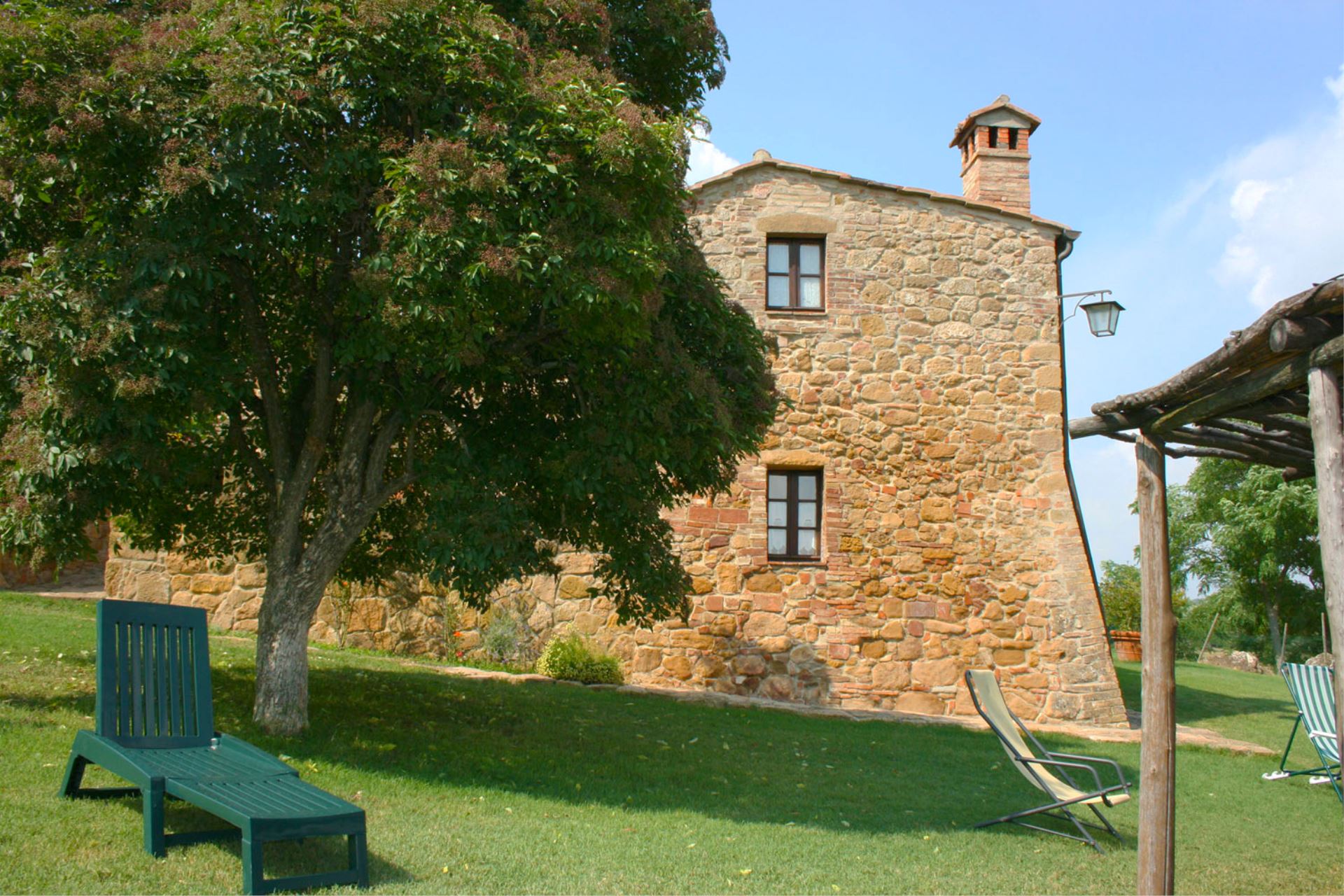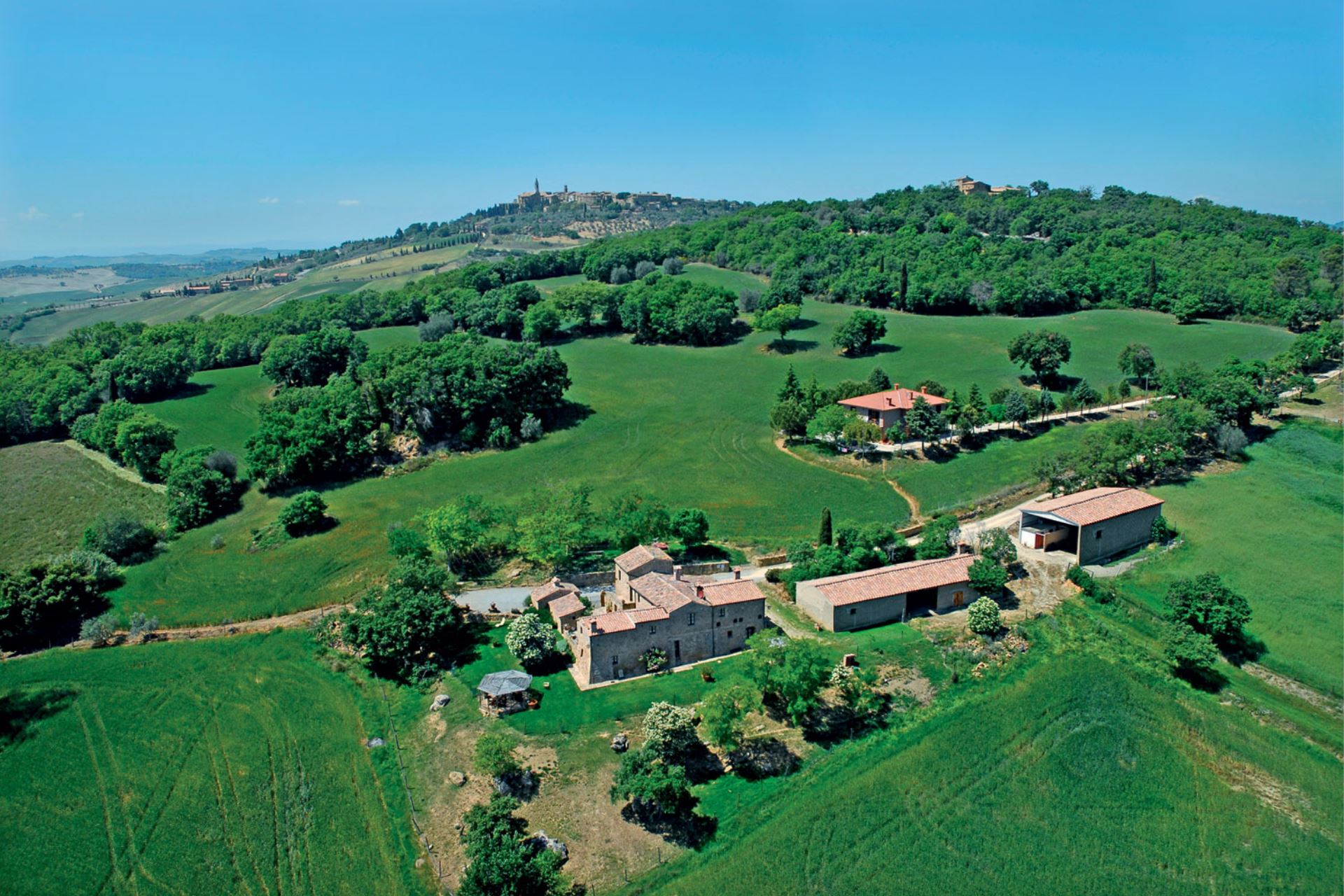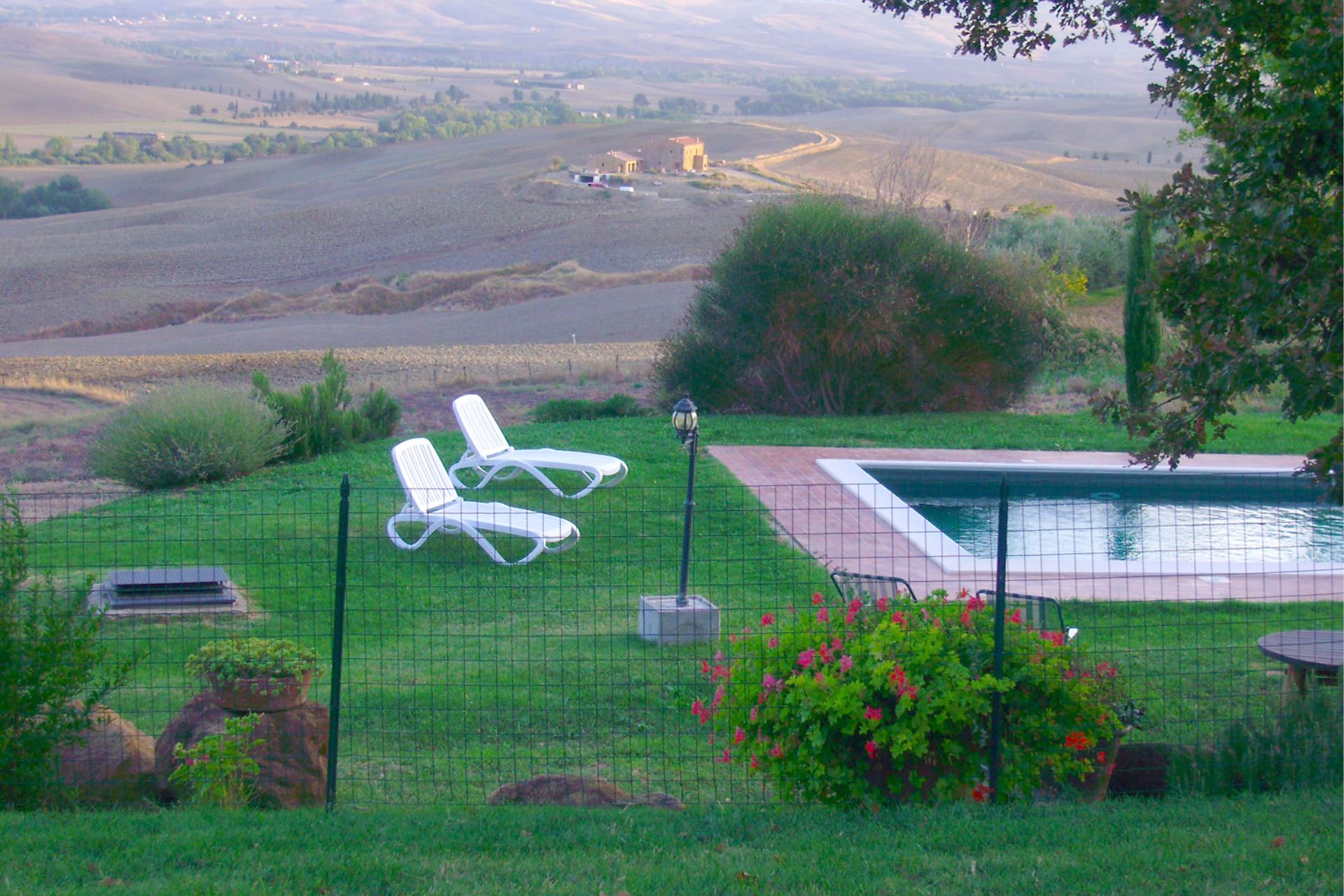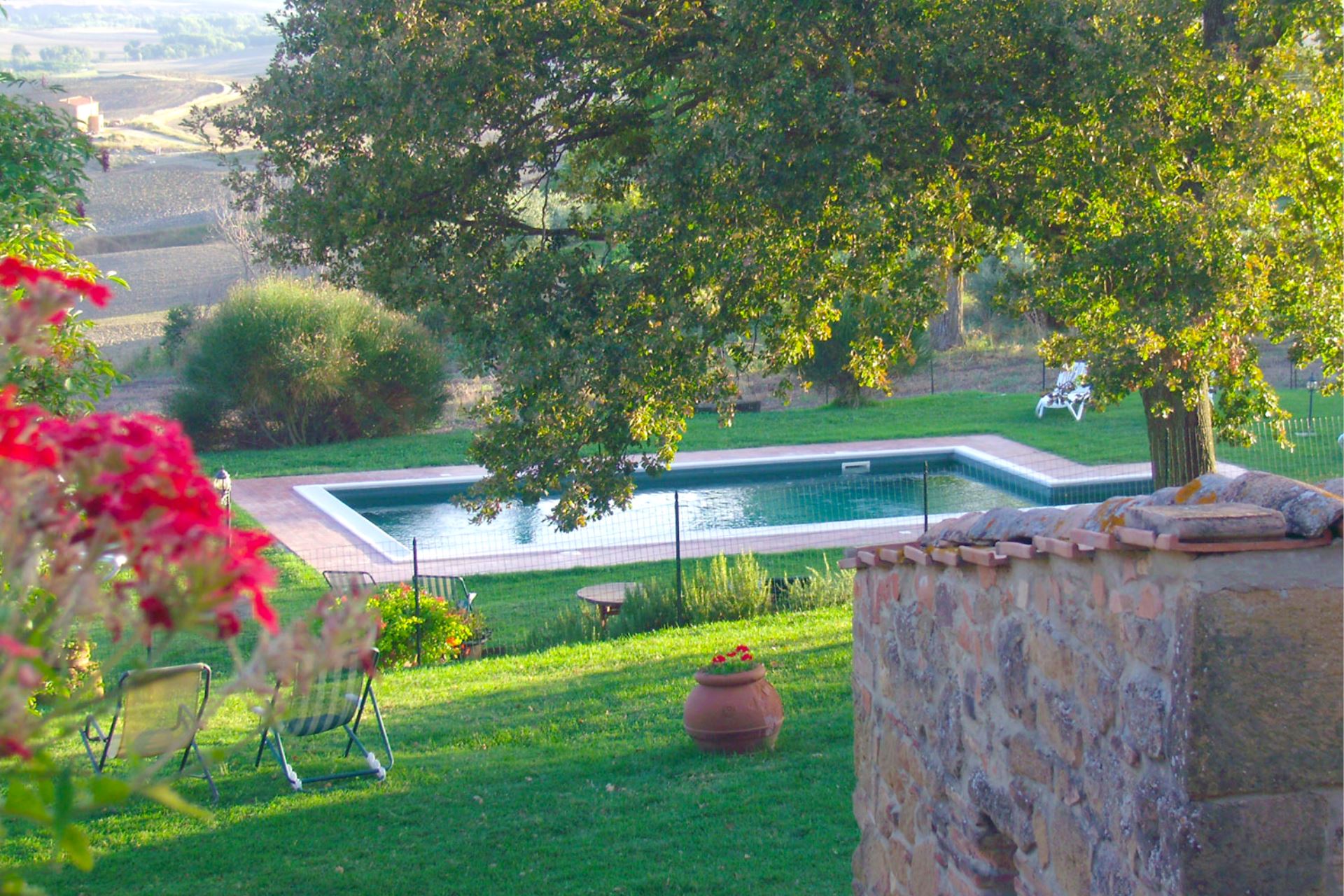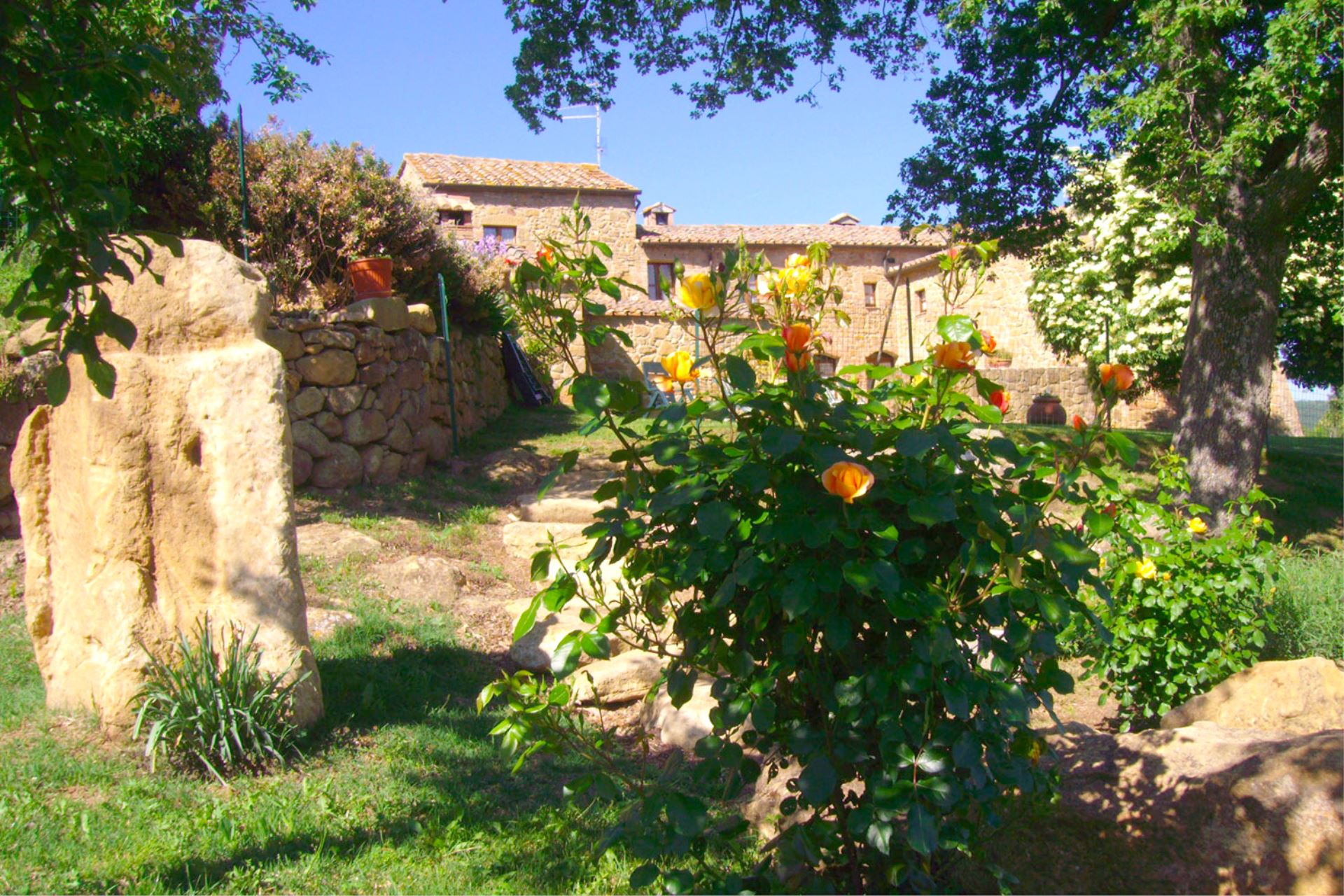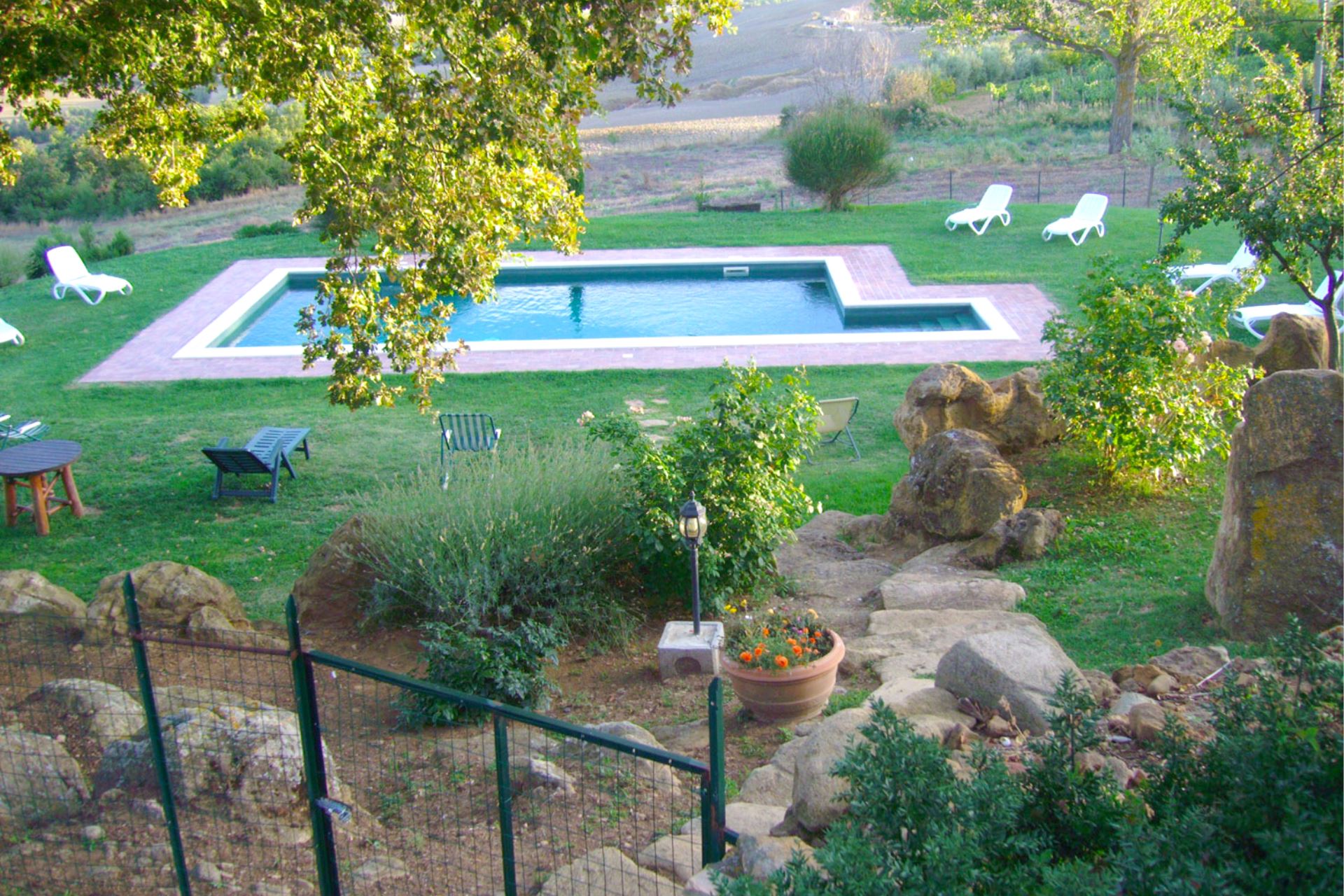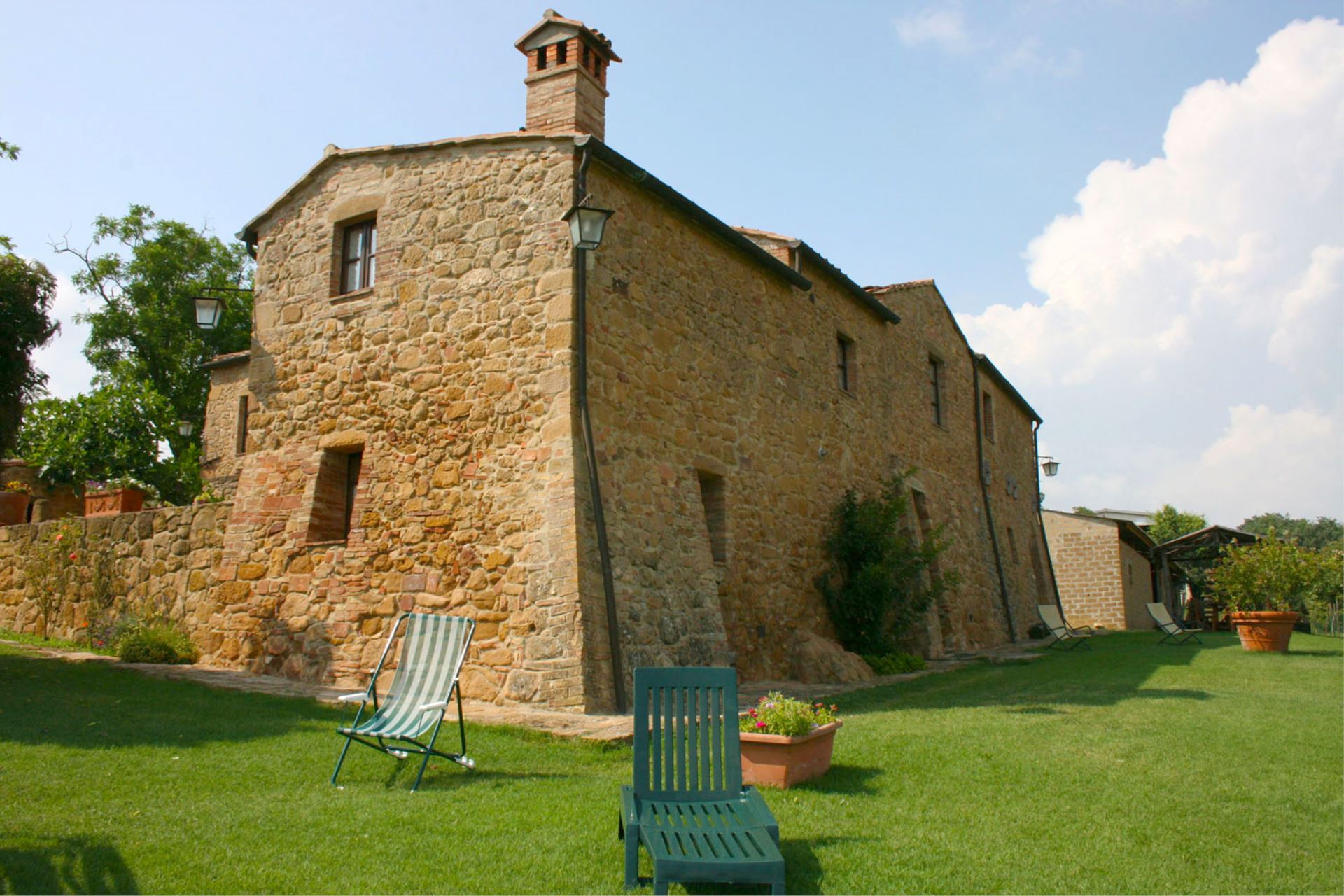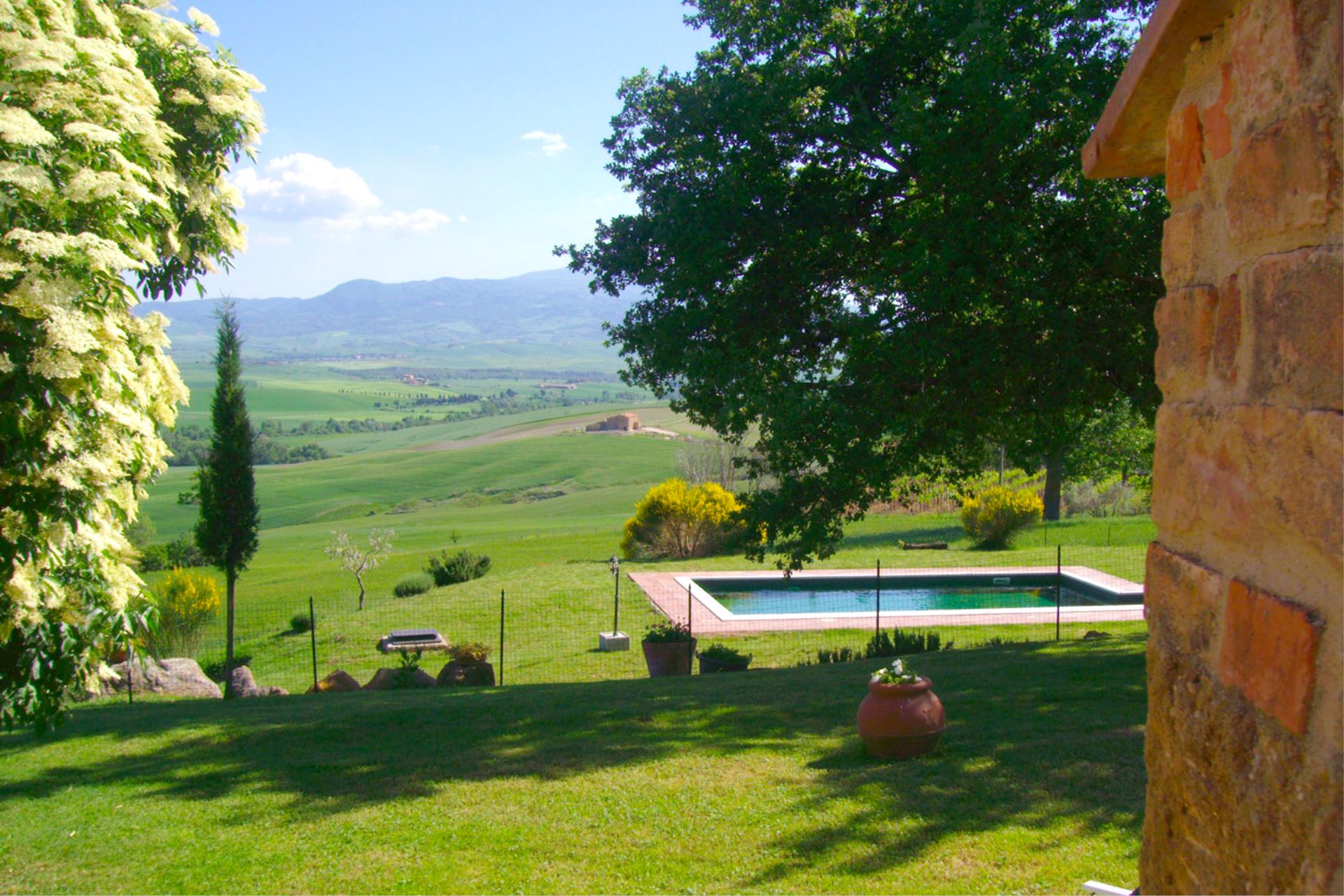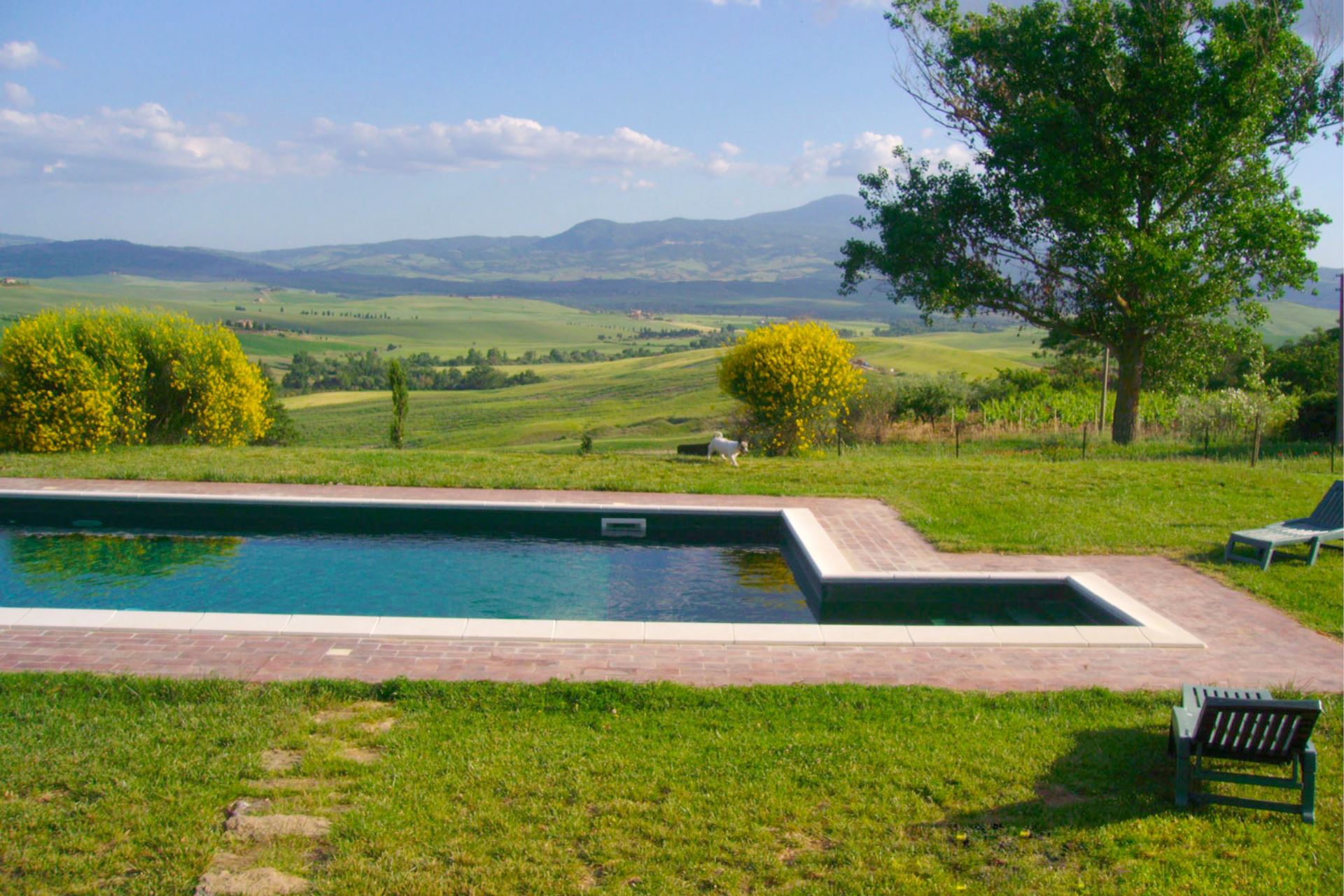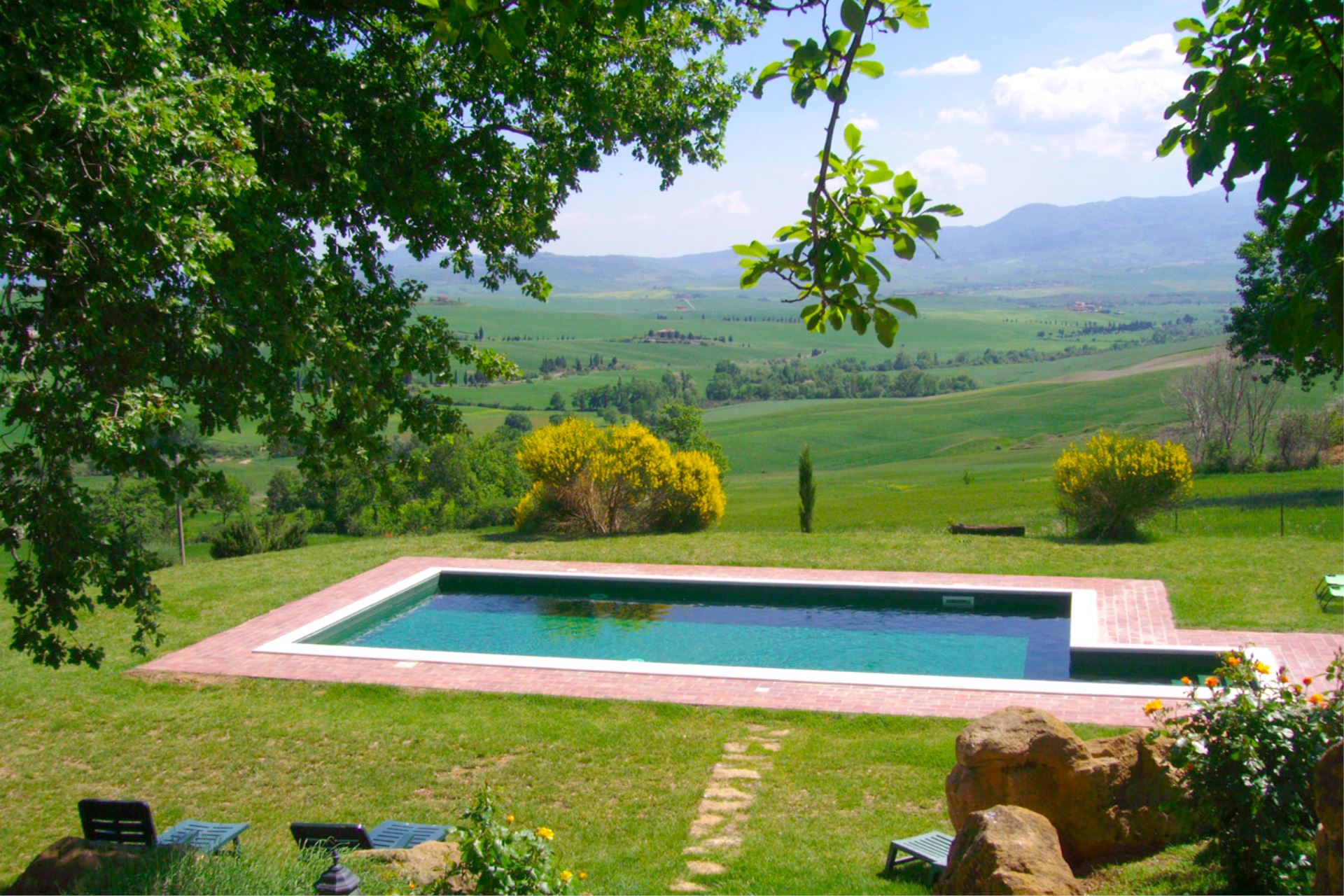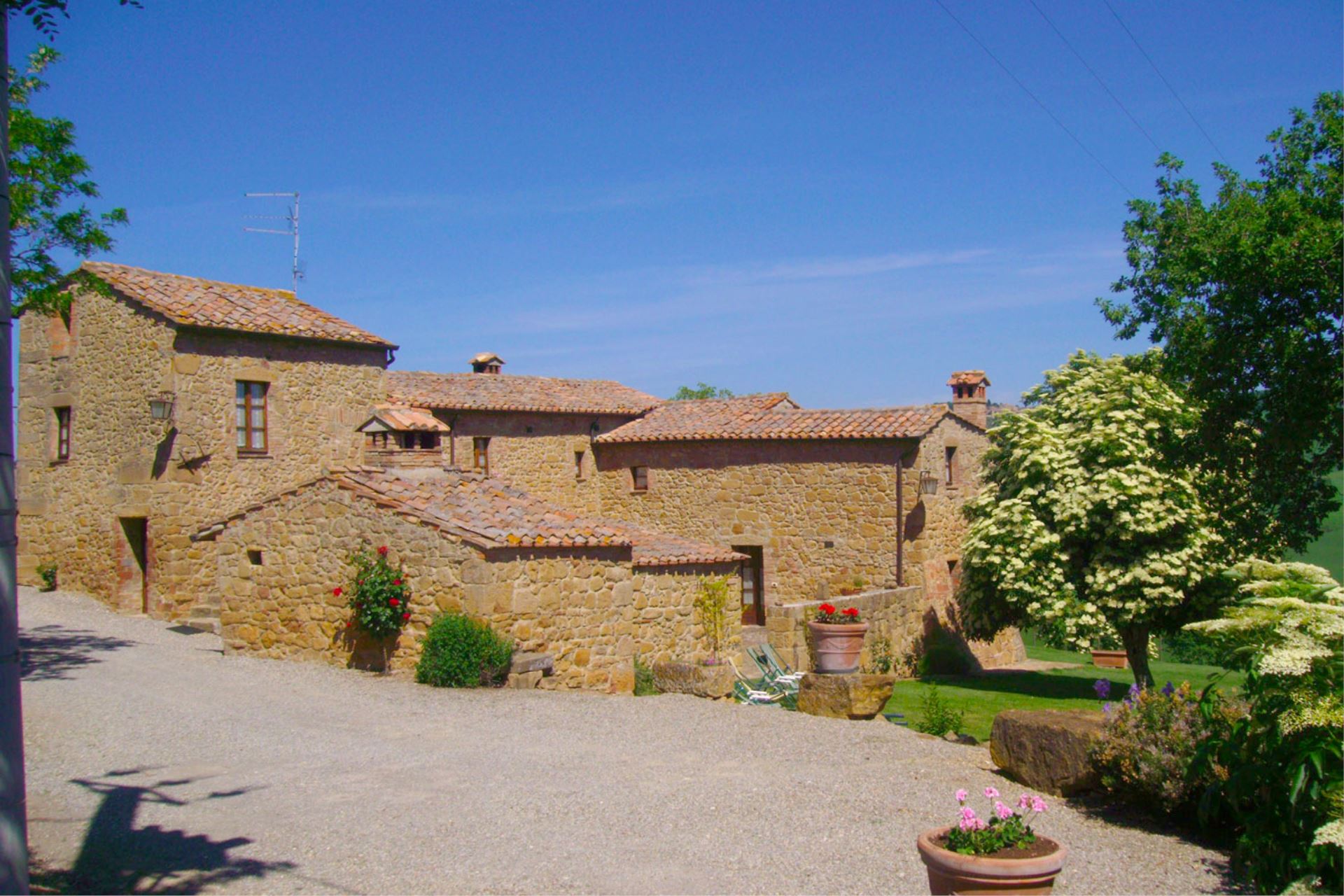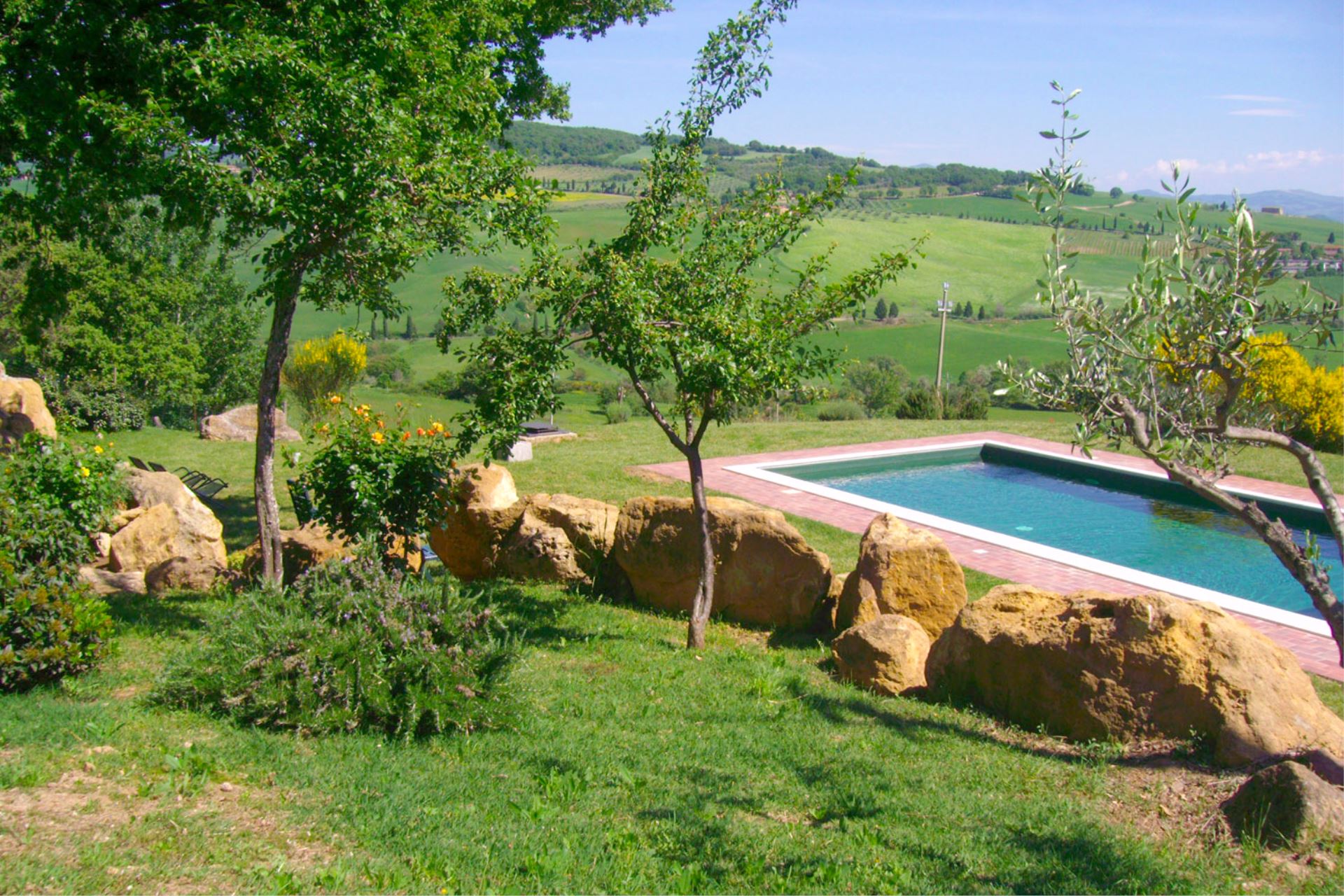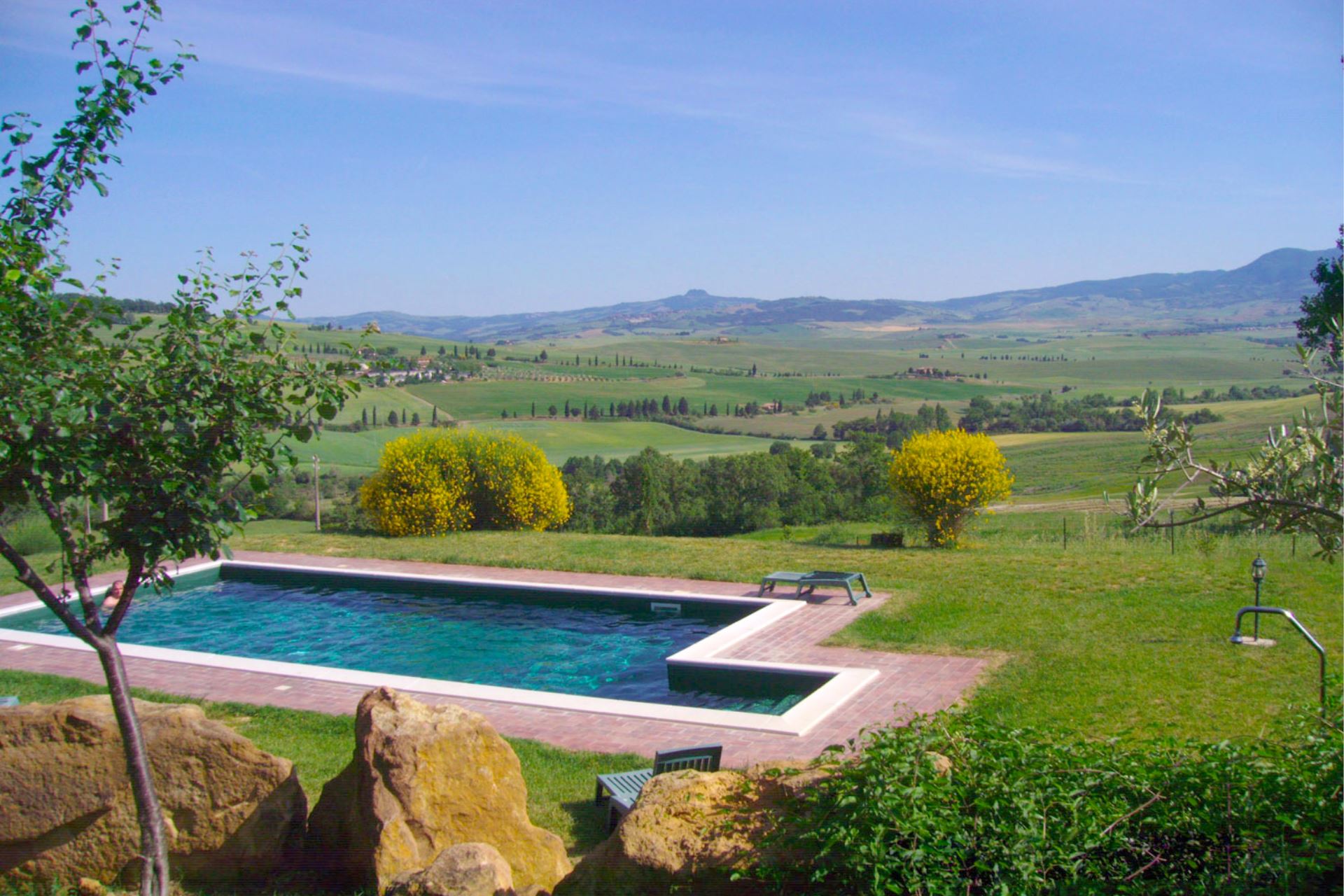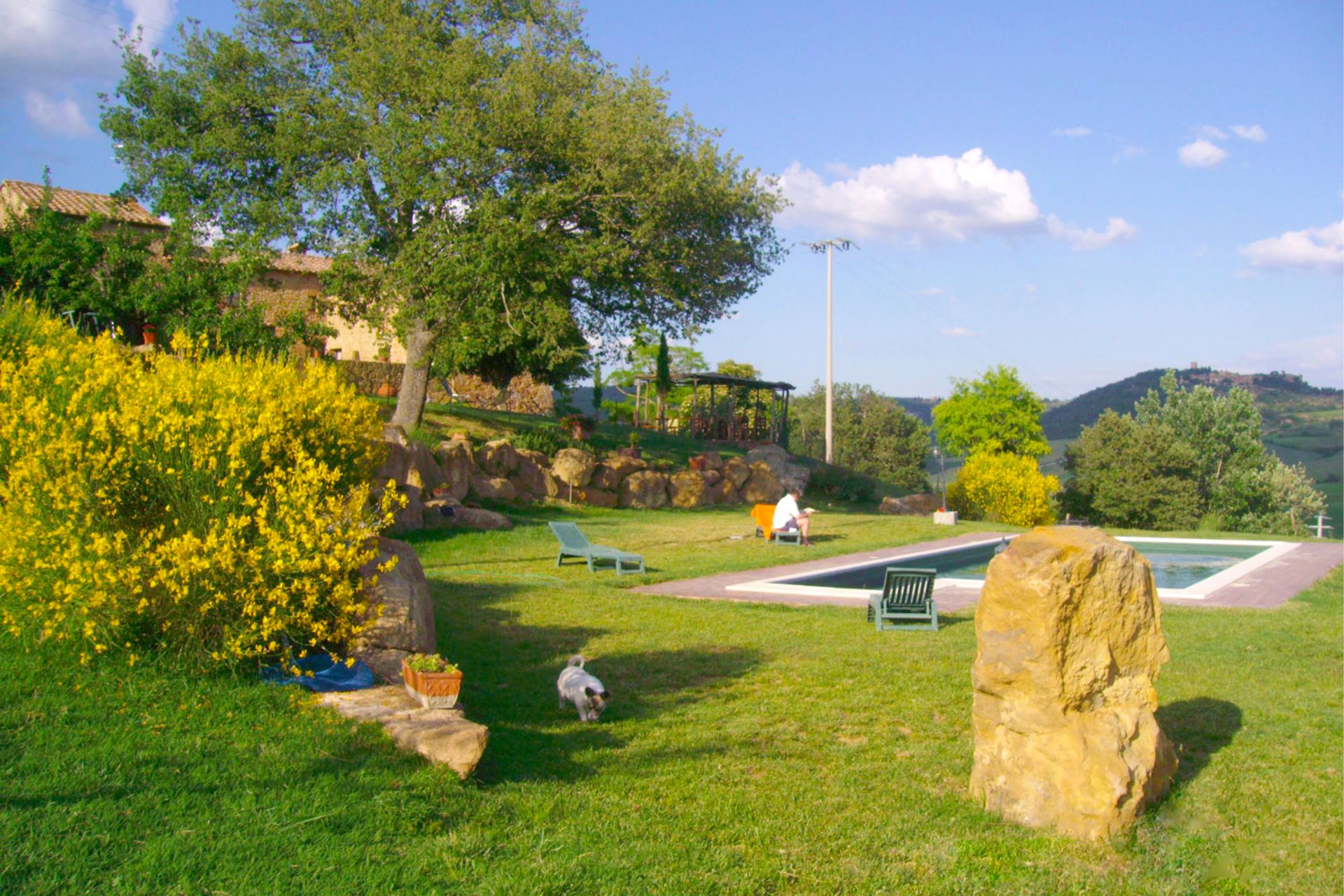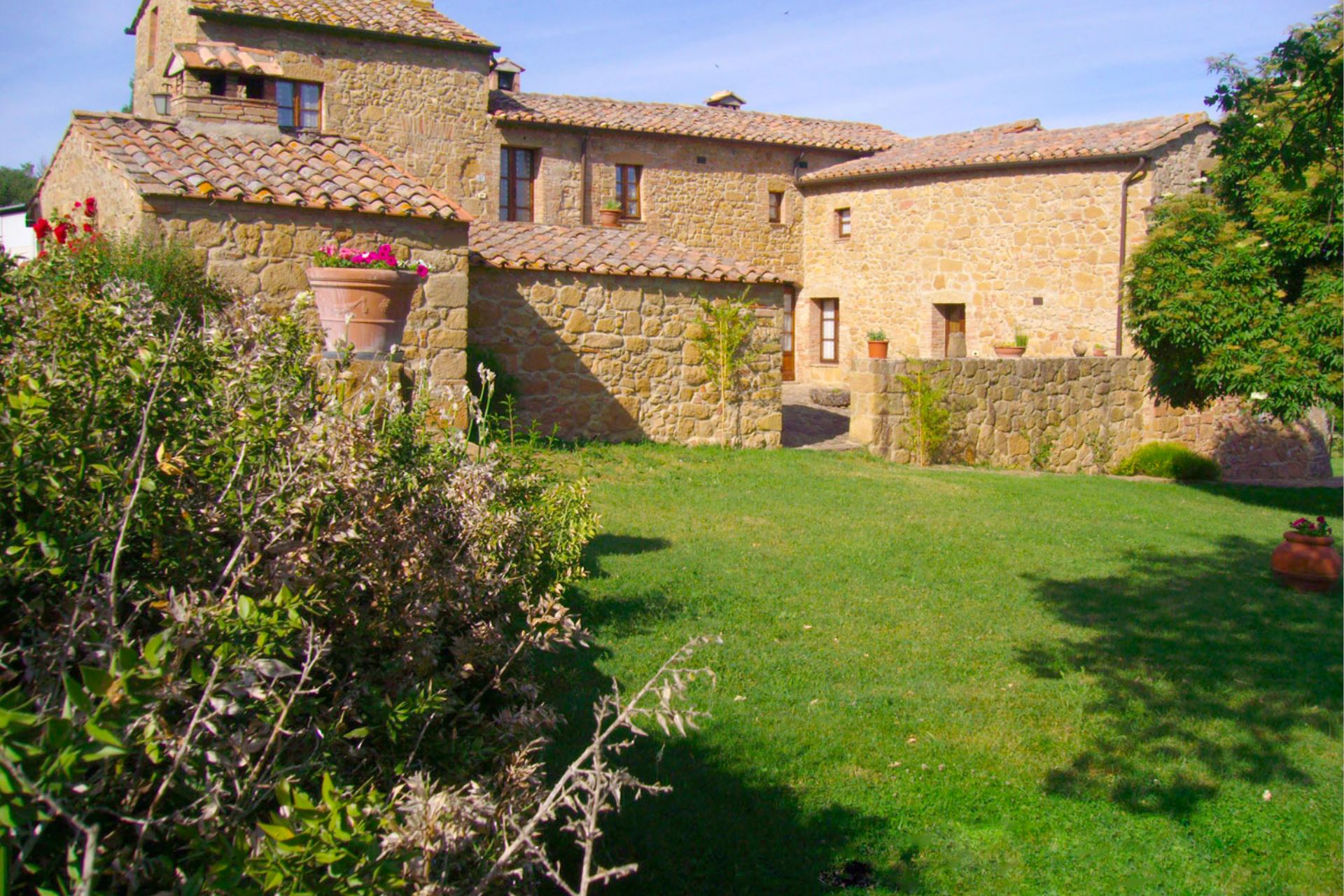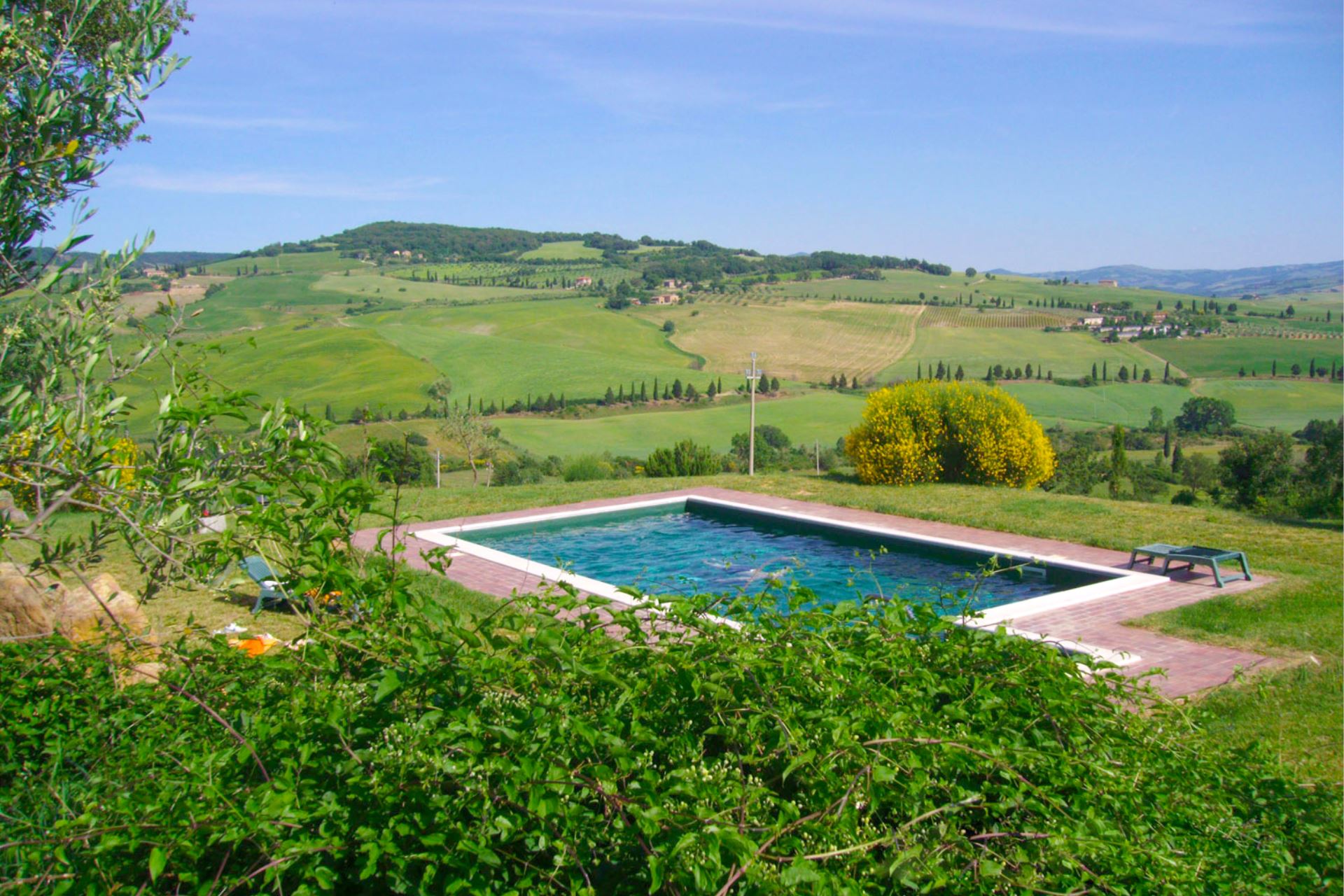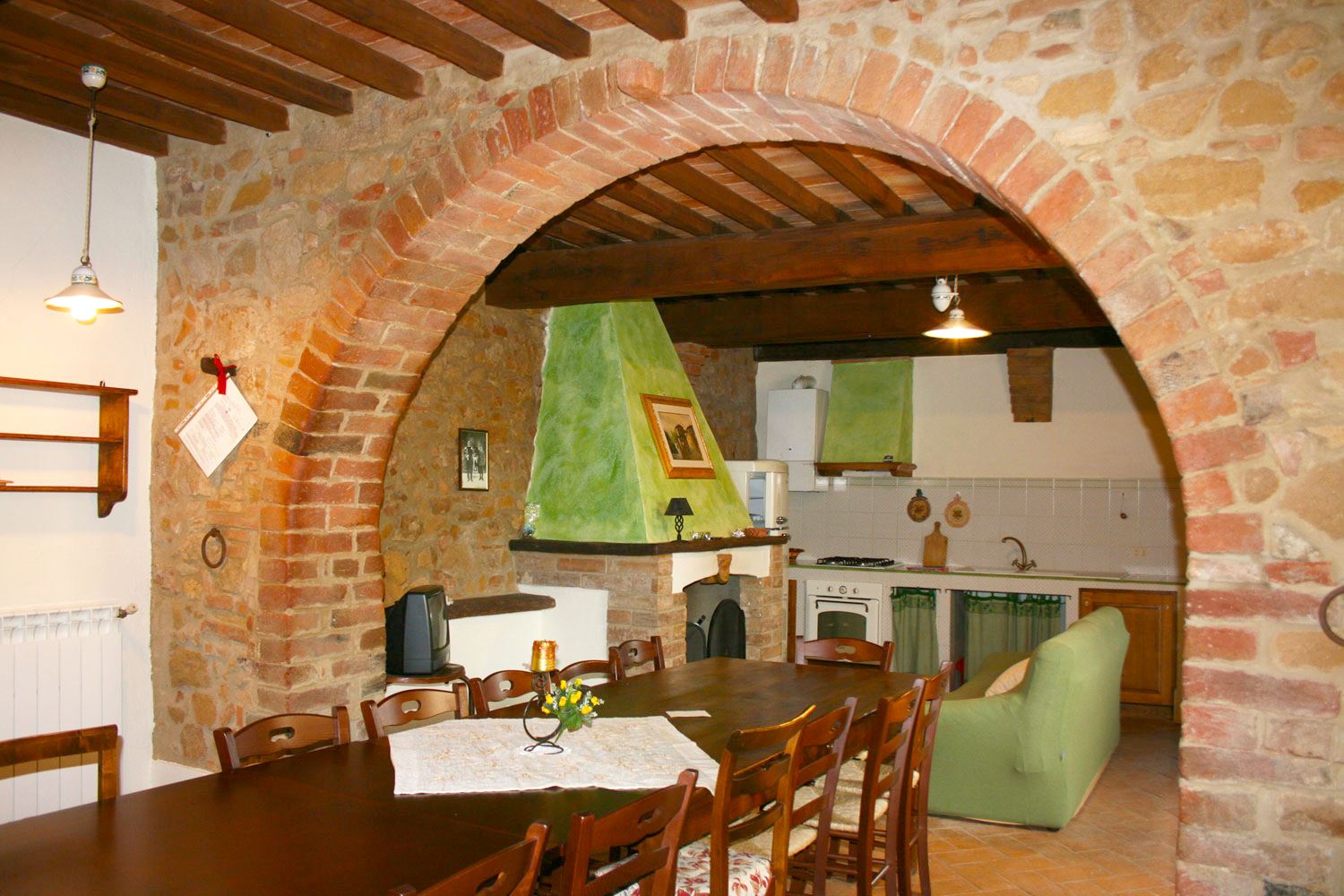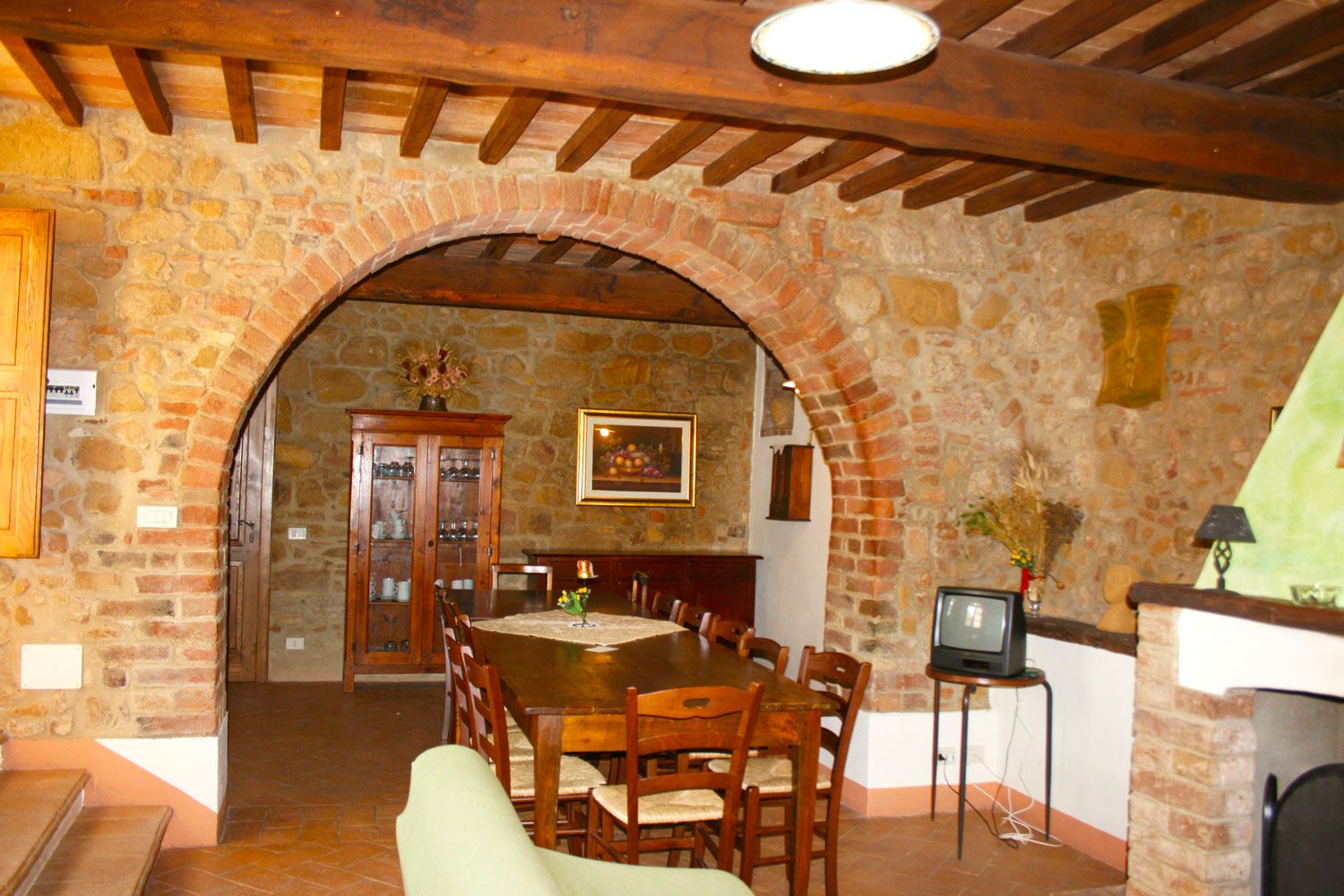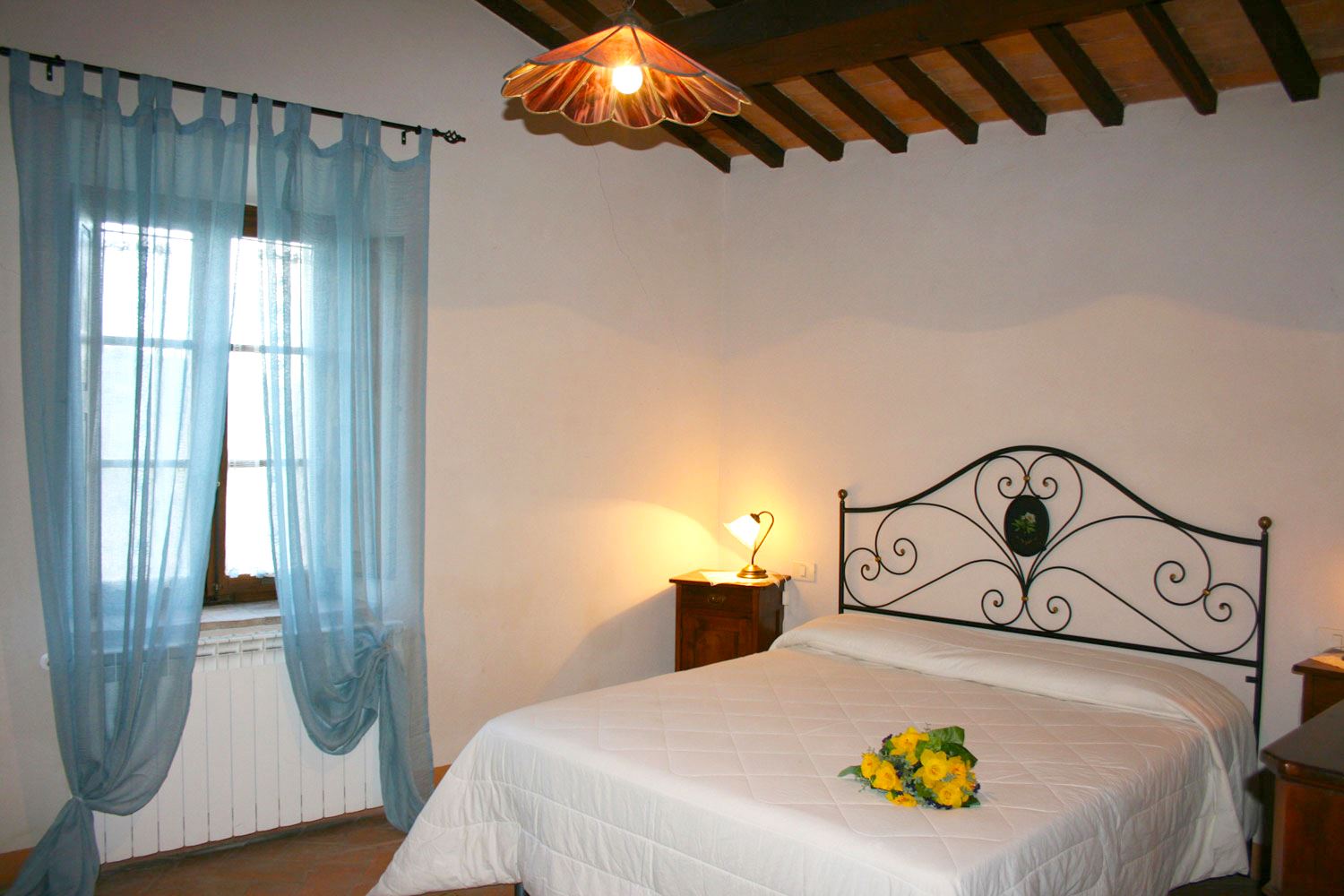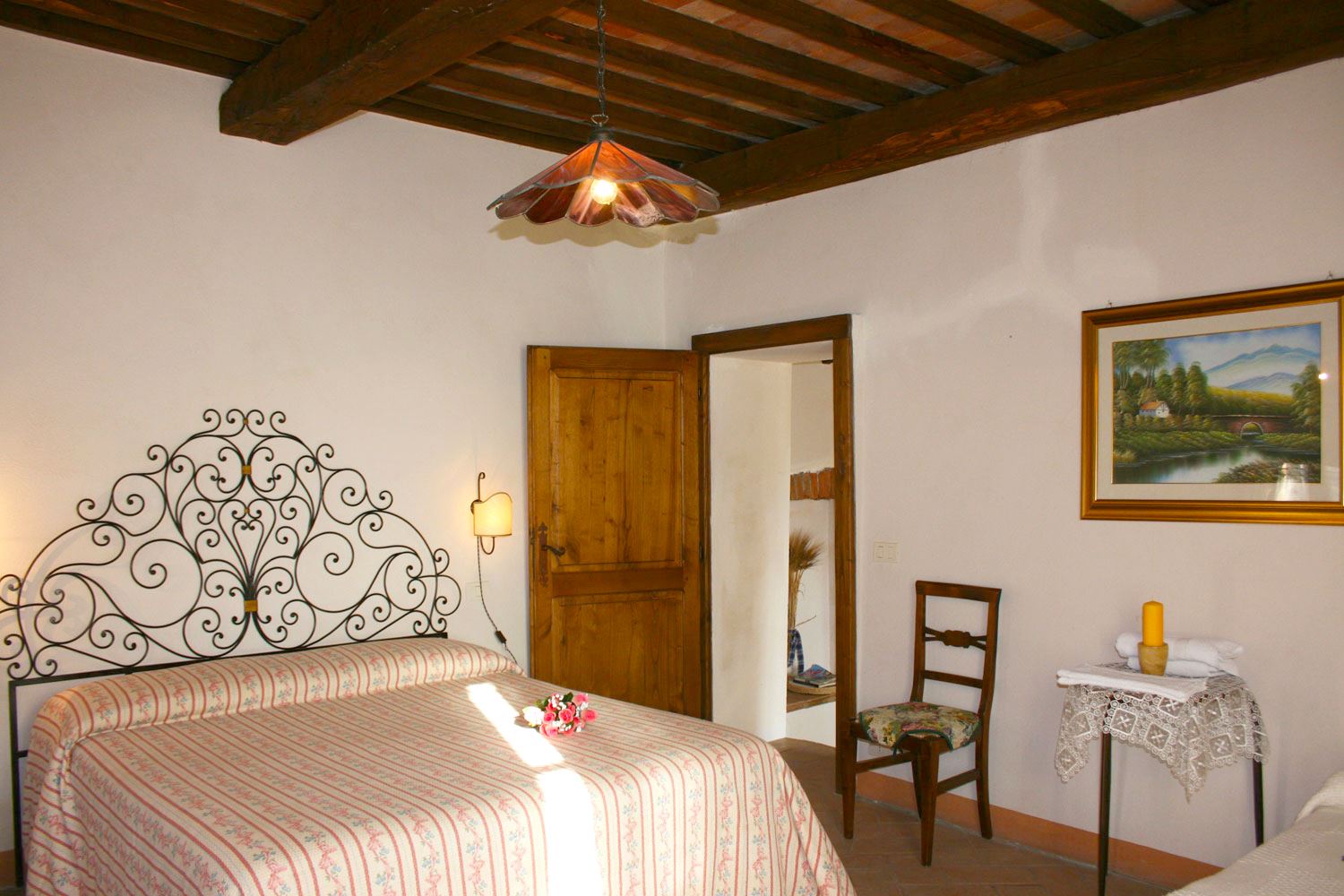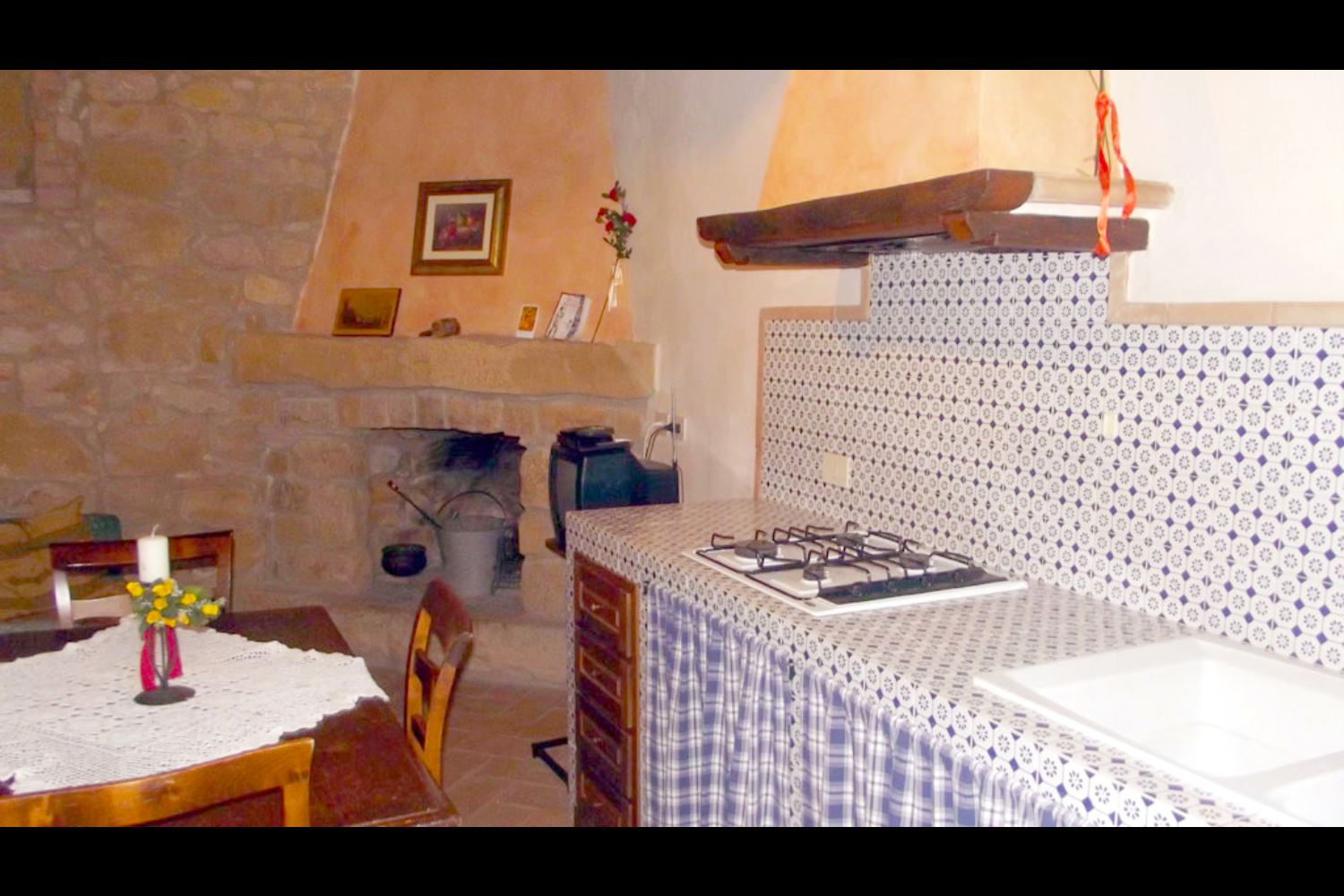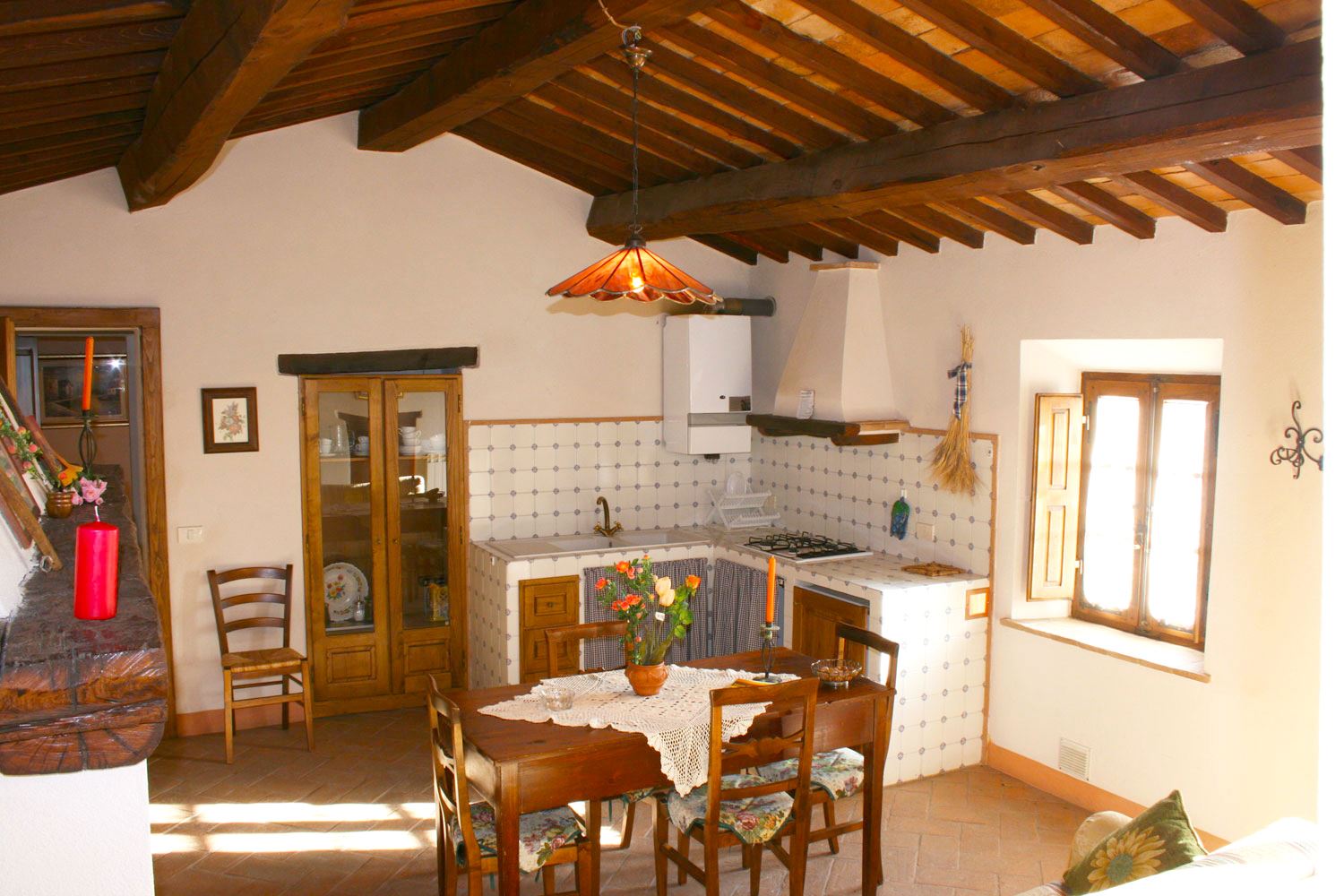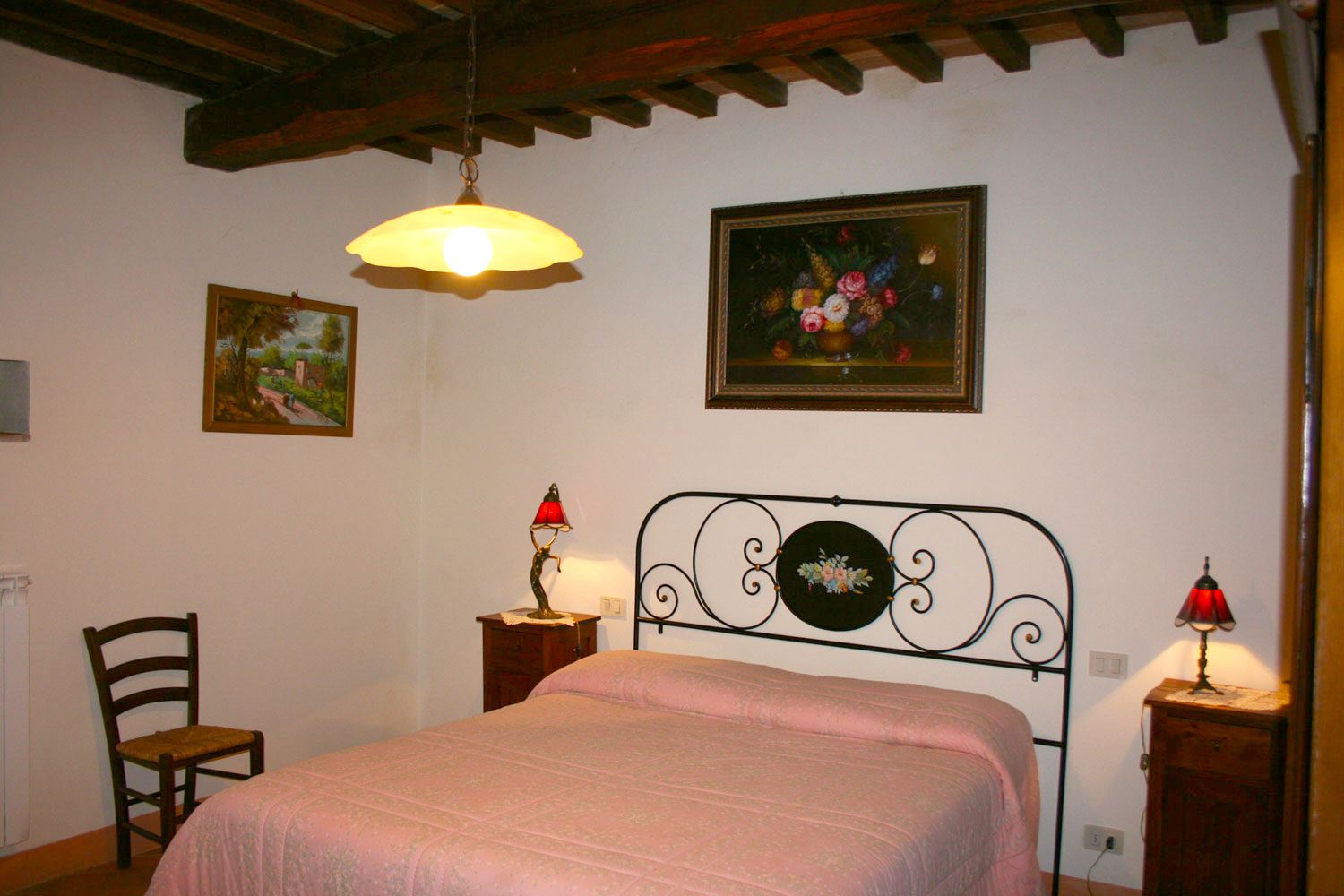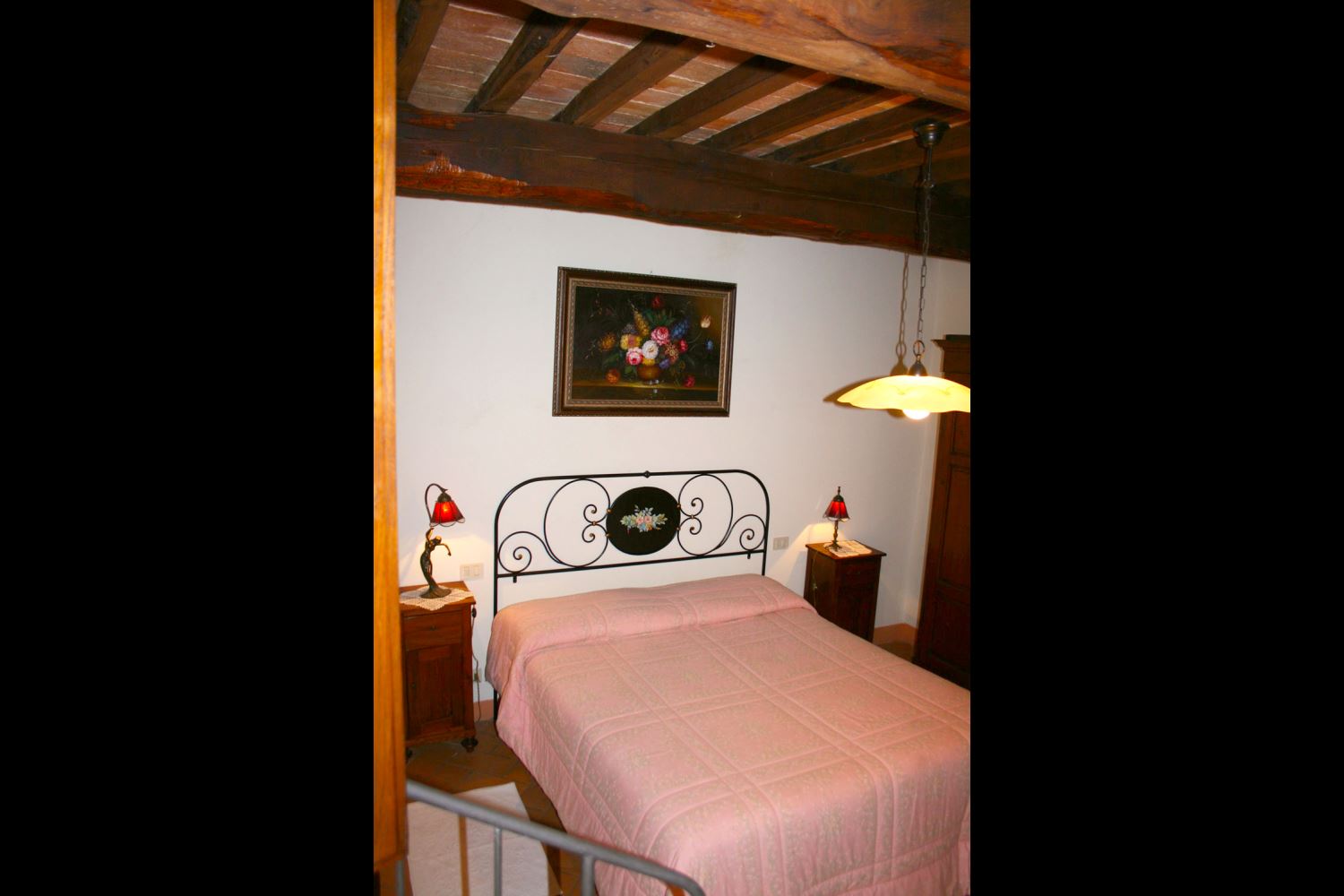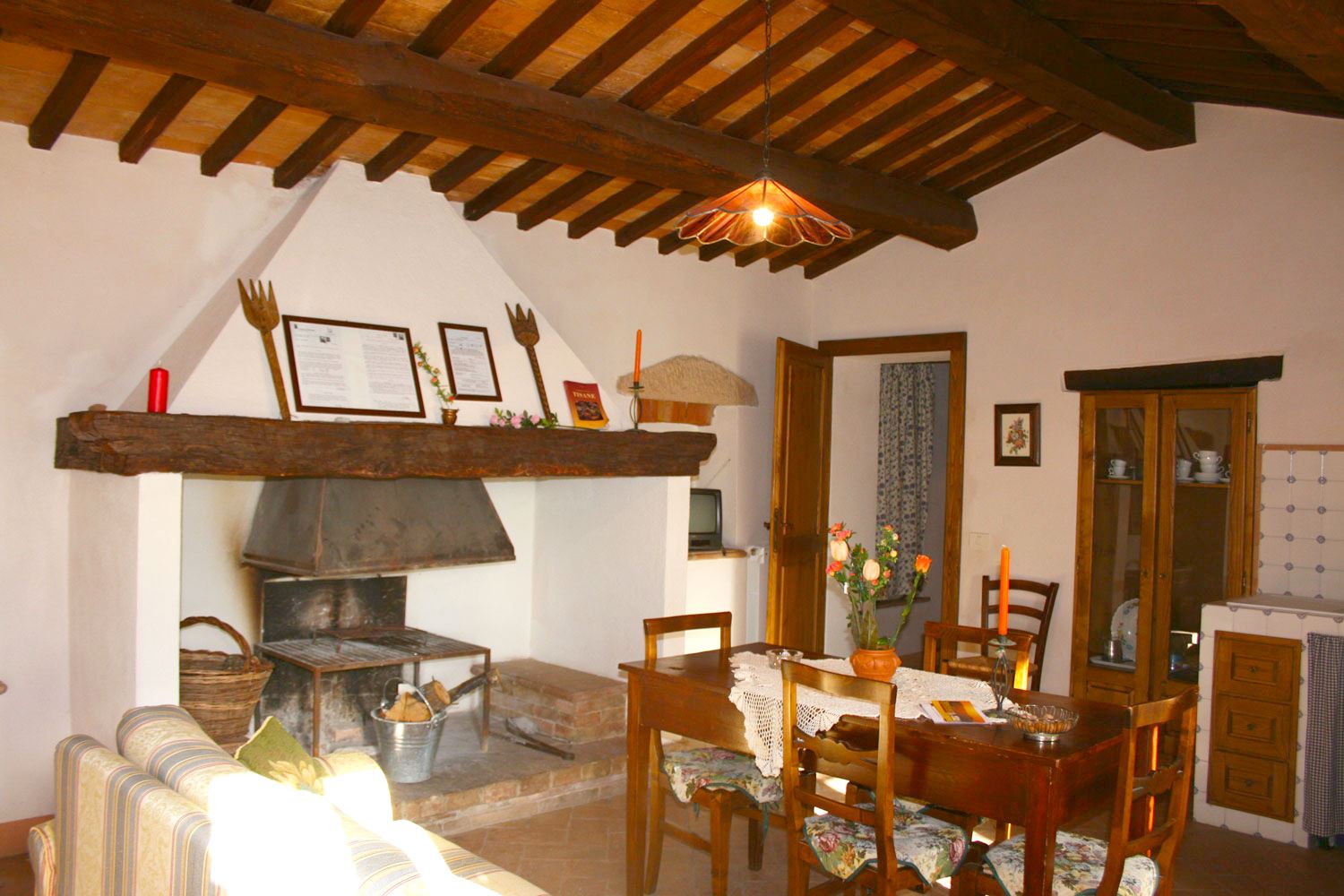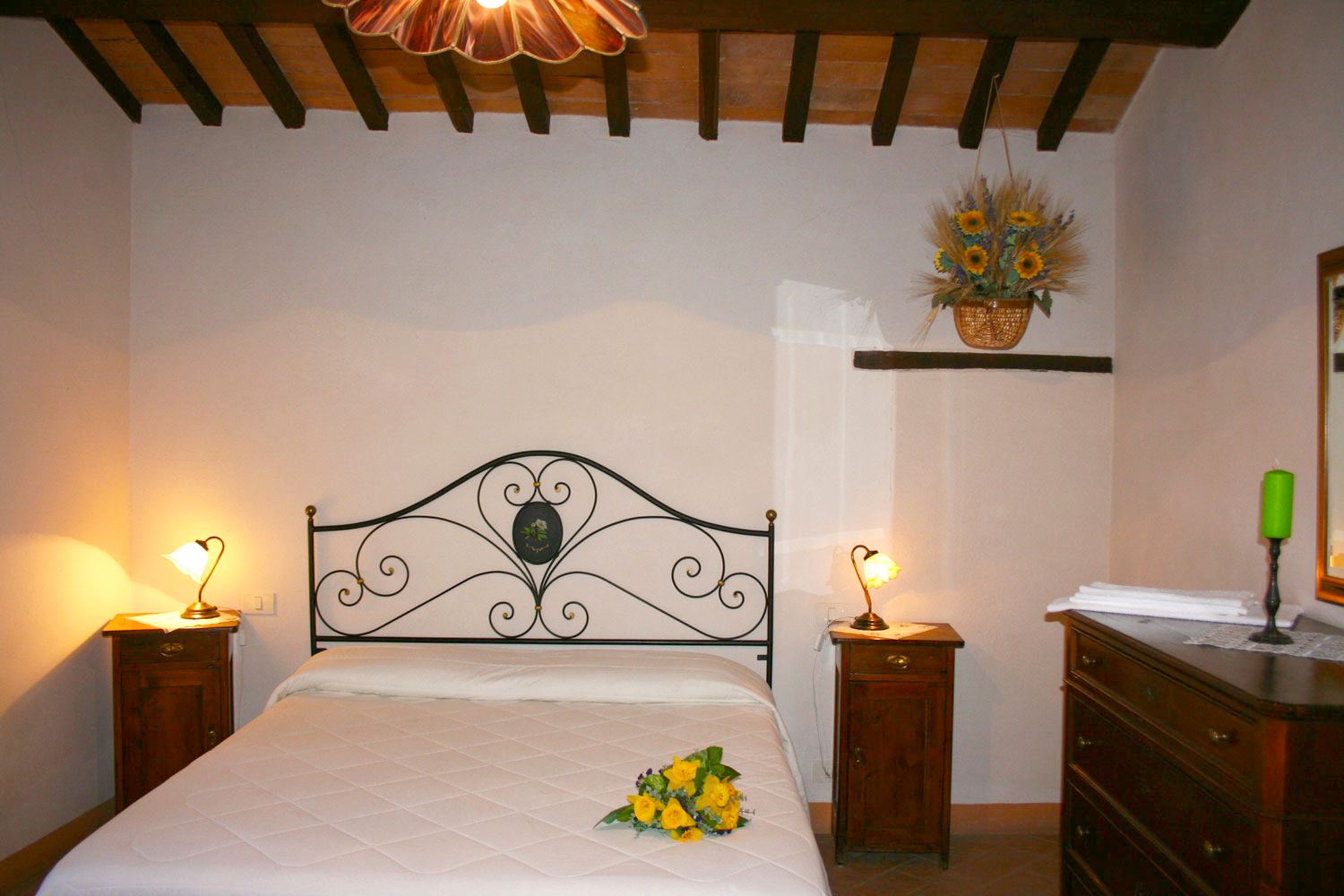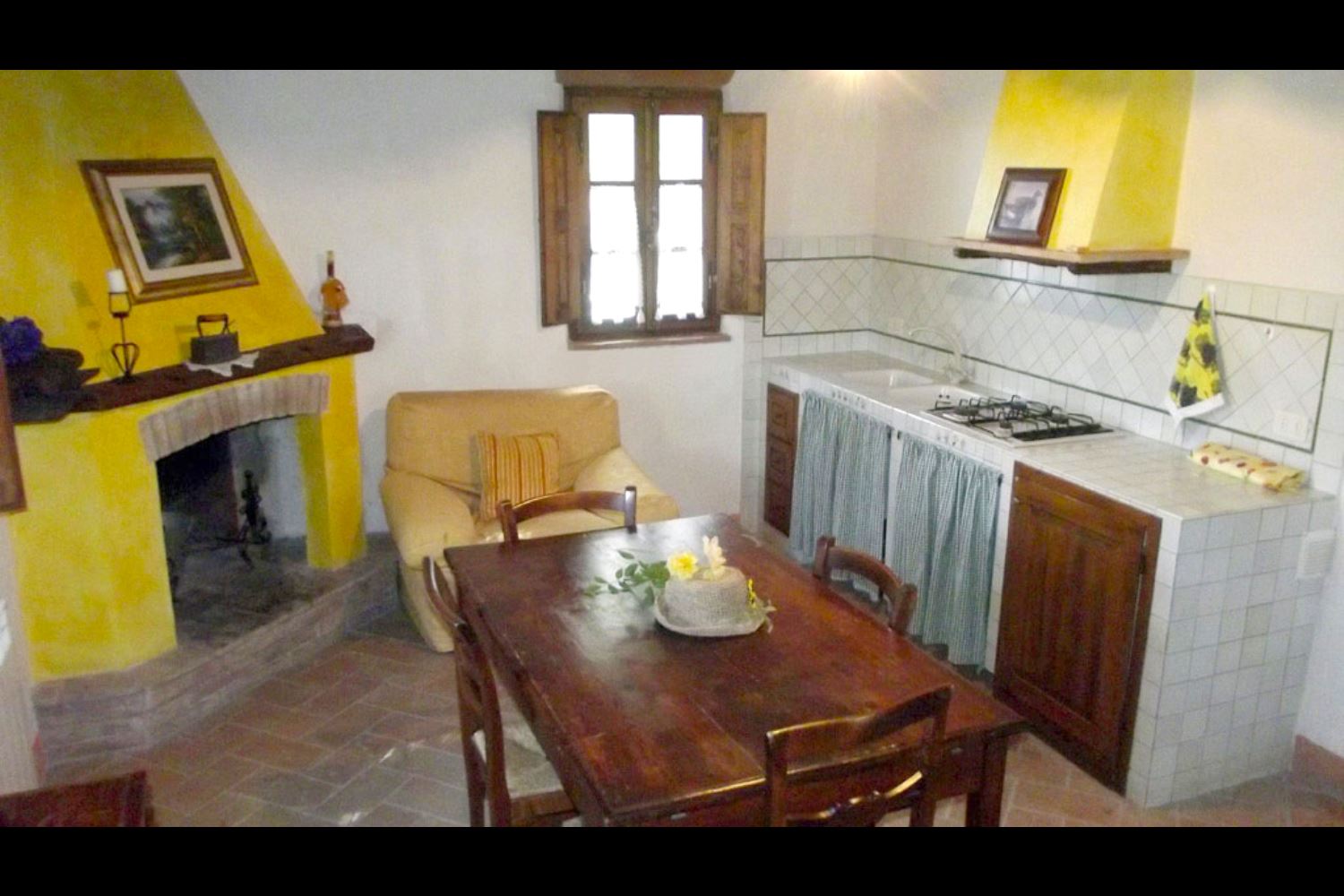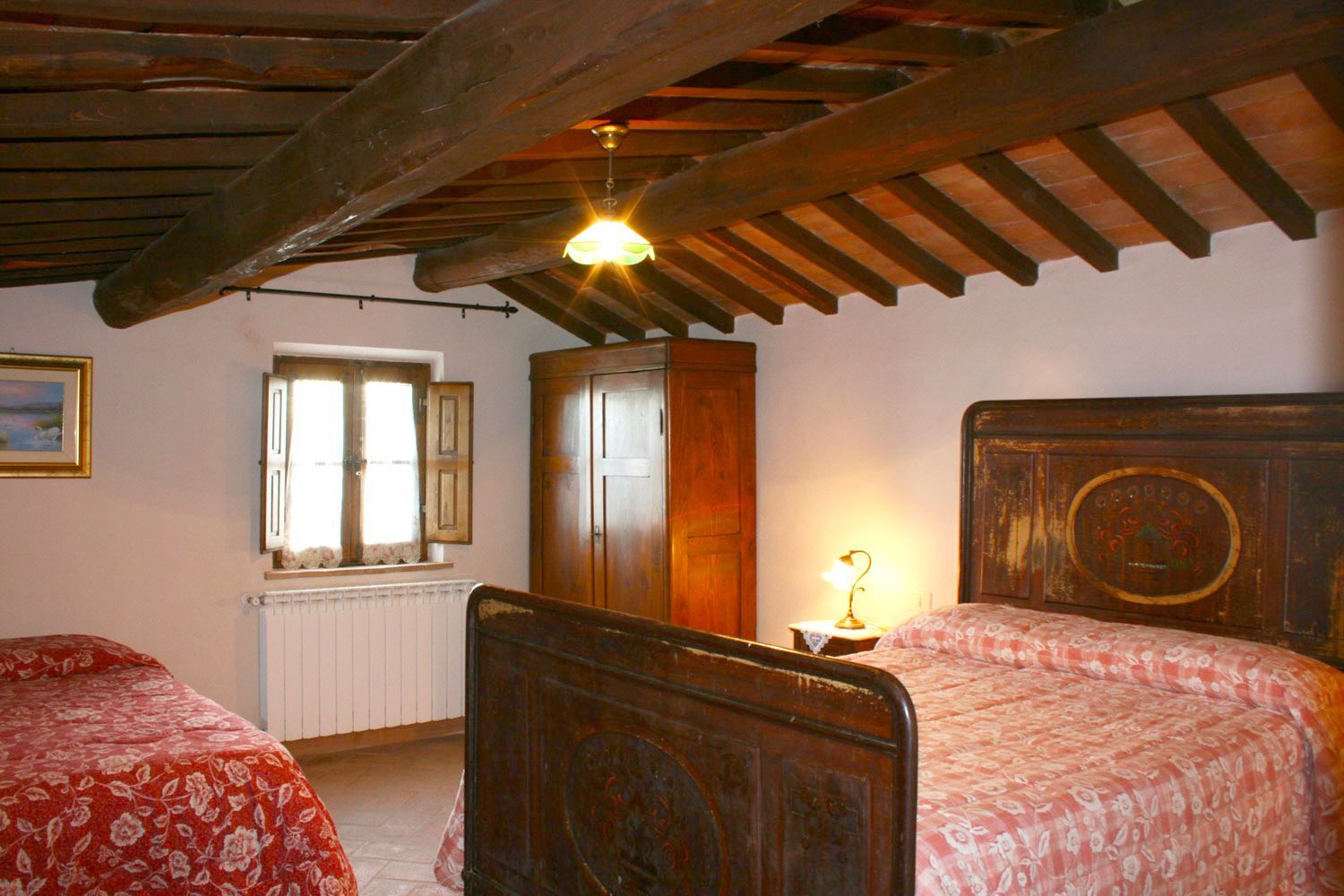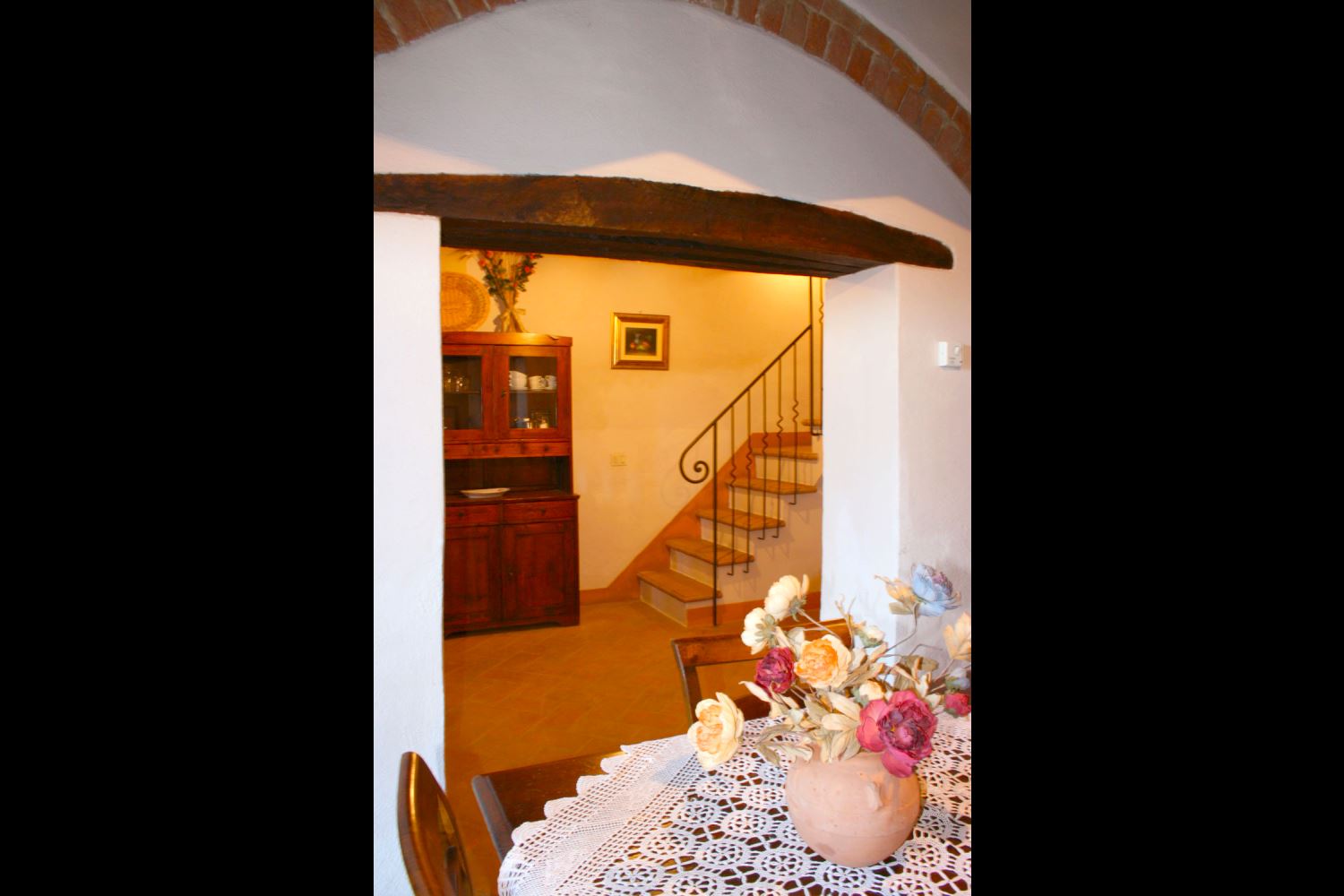 ---
For groups
Families with kids
Televisions
Dishwasher
Washing machine
Private pool
Barbeque
Pets Allowed
Parking area
Microwave
Oven
Airport of Firenze at

130 km
Highway A1 Valdichiana at

20 km
Hospital of Nottola at

15 km
Villa selected and checked for you by Alice and Michela of Eurocasa Holiday, if you would like any further information please write to info@eurocasa.com
Old stone farmhouse with private swimming pool, situated in an extremely panoramic position on the Val d'Orcia, only 2 km from the beautiful Pienza. Suitable for groups of families or friends, pets are welcome.
---
Description
Fonte all'Oppio is an old stone farmhouse situated in a very panoramic position, inside the Natural Artistic Park of Val d'Orcia. Only 2 km away you will find the renowned Renaissance town of Pienza, declared a UNESCO World Heritage Site for the importance of its monuments and urban layout.
A short distance away are the towns of Monticchiello 2 km, Montepulciano 12 km, Montalcino 25 km which we absolutely recommend you to visit, and spas such as Bagno Vignoni and Chianciano Terme where you can regenerate body and soul.
The villa is part of a farm with about 35 hectares of land that produces cereals, excellent extra-virgin olive oil that can be purchased on site, and other typical local products such as wine, jams, etc..
Fonte all'Oppio is a true historical home, perfectly preserving the scarp basements of the perimeter walls, the stone floors and the wooden beams, and is furnished in an essential manner with original antique furniture. These characteristics give the farmhouse an atmosphere of other times, you will feel immersed in history at Fonte all'Oppio.
The owners, who are always available for any need, live in a farmhouse two hundred metres away.
The most appreciated area of the villa is undoubtedly the swimming pool area (size 5x10 - depth 1,50 m. completely fenced - open from 01st May to 30th September). From here the view over the Val d'Orcia is something incredible. Hills with undulating movements are lost in sight, warm and relaxing colours of cultivated fields, vineyards, a postcard at any time of day and in any season. In the large outdoor area you will also find a barbecue, a wood-burning oven and a characteristic gazebo ideal for eating outdoors in front of the panorama.
Fonte all'Oppio is divided into 4 independent units and is therefore particularly suited to accommodate a group of families who want to spend their holidays together while maintaining their privacy.
Interior description
GROUND FLOOR: with entrance from the internal courtyard, wide living-dining room with fireplace and kitchenette (where it is possible to eat together), double bedroom, bathroom with shower; with independent entrance, living-dining room with small kitchenette and fireplace, bathroom with bath, going up to the first floor double bedroom and single bedroom.
With independent entrance on ground floor, living-dining room with small kitchenette and fireplace, bathroom with shower, going upstairs through an internal staircase there are double bedroom, small room with double bed and bathroom (washbasin and toilet).
FIRST FLOOR: with entrance from external stone staircase, living-dining room with kitchenette, two double bedrooms, bathroom with bath.
Possibility to add two single beds on the bedrooms (only for children up to 12 years).
EQUIPMENT:
Refrigerator with freezer, dishwasher, oven, filter coffee maker, electric oven, kettle
Satellite TV, Wi-Fi Internet access
Washing machine, wood burning oven, high chair (2)
Price notes
Arrival:
in the afternoon between 4 p.m. and 7 p.m. -
Departure:
in the morning between 8 a.m. and 10 a.m.
INCLUDED IN THE RENTAL PRICE:
Private pool open from 01/05 to 30/09.
Wi-Fi internet access.
Bed linen and bathroom towels.
One baby bed (for children up to 3 years) on request at time of booking (sheets not available).

NOT INCLUDED IN THE RENTAL PRICE:
Breakage deposit Euro 500 (payable in cash on your arrival and held by the owner for the duration of your stay).
During their stay, should travellers cause any damage to the property, they will be liable for the associated costs.
It is not possible to charge electric cars at the house, but at the appropriate centers that are located a few kilometers away.
Heating Euro 7 per m3 (if used).
Swimming towels can be hired on site on payment of Euro 3 each.
Pets are welcome on payment of Euro 10 each per day.
Tourist tax Euro 1 per person per day. Children up to 14 years do not pay.
Wood for fireplace Euro 20 each 100 kg (if used).
---
Reviews
(Germany) - agosto 2023
Wir waren mit 12 Personen im Familienurlaub auf Fonte All Oppio. Das Haus in vier Wohnungen aufgeteilt war genau das was wir in der Toskana suchen. Authentisch, schlicht aber geschmackvoll eingerichtet. Eine sensationelle Aussicht vom Haus und vom Pool. Toskana wie aus dem Reiseführer. Die Nähe zur schönen Stadt Pienza hat das ganze noch perfekter gemacht. Die Eigentümer Chaterina und Costantino waren sehr nett und zuvorkommend. Immer hilfsbereit und freundlich. Alles in Allem ein Toskana-Urlaub wie ihn wir uns vorgestellt haben.
Vielen Dank
Jerry (Uk) - settembre 2022
What a wonderful stay. We were looking for an authentic Tucson villa to stay for three weeks and this was the perfect place. We enjoyed the beautiful outdoors with the only sound was doves, pheasants, dogs and tractors working the fields. It was so relaxing. The weather was so nice that we were able to use the pool and just sit by it and relax. There are four apartments each with a small kitchen but one of the apt. has a larger fridge and a larger table to sit more people. It was centrally located so it became our eating place. We spent most of our time when we were their out side under the pergola drinking wine and reading. We used their bar-b-que a few time which was great. Lots of stairs everywhere so something to think about.
Livia (Finland) - settembre 2019
The environment is wonderful, the view is perfect! The house is a really traditional old stone house with character. The location is also really good if you want to make day trips by car around Tuscany. The keeper of the house was really helpful. The kitchen could use an update but otherwise there was nothing to complain about. Would happily stay there again!
Rose (South Africa) - maggio 2019
As a large family (four adult siblings with partners and parents) this was a fantastic home for us! The living situation is both together and separate. There's one big but cosy family room with a long table for dinners and a great fireplace. This kitchen is fitted out with enough cooking pots and pans, platters and a dishwasher. Then, there are 3 other smaller kitchens linked to the various other 'apartments in the rooms' - so when you need a bit of peace and quiet you can definitely get some! All the rooms have been decorated in a charming rustic way, it seems well put together and aesthetically enjoyable but know that it is an old Italian style and not new and fancy. The swimming pool area is very beautiful and tranquil and the host (who does not speak much English and is no Italian) was a kind and charming person. The villa is really well located with a view of the valley and within a nice 30-40 minute walk into town (3.3km), but the hill is steep so be prepared! I can thoroughly recommend Villa Fonte all'Oppio as a wonderful holiday spot!
Michael (UK) - luglio 2017 A thoroughly relaxing holiday in a beautiful part of Val D'Orcia. The property is situated in a very peaceful area with beatiful views. Four apartments give flexibility for a group or large family. The pool is welcome and well kept on a daily basis. The owner Dino is very friendly and attentive. Overall, well recommended.
H. Claudia (GERMANY) - settembre 2016 Ein wundervolles Haus mit einem grandiosen Ausblick auf die hügelige, typisch toskanische Landschaft. Man wohnt ungestört auf einem kleinen Hügel, kann die kleinen Ortschaften aber mit dem Auto schnell erreichen. Die drei Wohnungen mit je zwei Zimmern und einer Küche sind gut aufgeteilt, es gibt hier unterschiedlich große Zimmer, ein weiteres Zimmer geht von der Hauptküche ab, ist aber durch 2 Türen von ihr getrennt. Der Außensitzplatz ist toll für gemeinsame Essen und gemütliche Abende. Der nette und sympathische Verwalter steht einem bei jeglichen Fragen zur Verfügung und hilft sofort weiter, hält sich aber sonst diskret im Hintergrund. Der herrliche, gepflegte Garten und Pool machen den Aufenthalt perfekt. Schöner kann ein Aufenthalt mit einer großen Gruppe nicht sein, absolut empfehlenswert.
Pitman Judy (Australia) - settembre 2016
Fantastic Holiday
My family (son and wife, daughter, husband and two year old and my husband and I) stayed at Fonte all'Oppio for a week at the beginning of September. We were so excited to see the house and its surroundings which were even better than the photos showed. The rooms were a good size and well furnished in keeping with the area. The separate apartments had all that was required and the main kitchen and living area was great. We had good weather except for one rainy day and made use of the pool and surrounds - what a view to have! Everything was extremely clean. The beds probably weren't as comfortable as we would have liked but this was minor. The owner was extremely nice and although we couldn't speak Italian and he couldn't speak English, we made ourselves understood. One morning he brought us a plateful of fresh figs which were delicious. We would all love the opportunity to go back again for a holiday. Thank you!

v Philippe (Belgium) - luglio 2016 Beatiful setting, breathaking vieuws. Bedrooms are basic, also kitchen little comfort when you like to Cook youself, but the views and the pool makes that you forget everything! We spend a wonderful week with the family.

Negroni Amelia (Italia) - agosto 2015
Vacanza rilassante
Casolare molto bello con un panorama fantastico. Abbiamo passato proprio una piacevole vacanza in pieno relax. Il proprietario è stato molto disponibile per cui un grazie particolare al Sig. Costantino.

S. Andrea (USA) - maggio 2013 Thank you so much to Caterina and Costantino for being such gracious hosts. We had 3 weeks of paradise at Fonte all'Oppio and we cannot wait to return! The villa and the location were perfect for our painting trip...see you next year!

B. Cedric (BELGIUM) - agosto 2011 Yes we are very satisfied with the house Fonte all'Oppio, but the rooms were very hot... With an air conditioning should it be perfect ! It is a little problem: I know the italian summer is hot (and I like it !!) Signore Zori is very kind, every day available. He doesn't speak english, ma non c'e un problema: we were speaking with the hands ! For sure we would like to spend another holiday at this house! But we have to find other persons to go back. It's only for a big group (13-14 p.). Then it depends on the availability of my friends or family... Not easy :-( Perfect, good communication, no stress... Thank you ! Bye bye and (I hope so) see you later !
---
Other structures
that may interest you
Other structures destination Siena And Valdorcia
SANGUINETO - BELVEDERE


Montepulciano
FONTE ALL'OPPIO - FONTE ALL OPPIO


Pienza