Casale Il Trecento
Castiglion Fiorentino, Toscana
---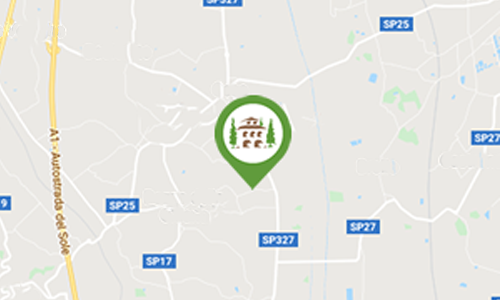 Auf der Karte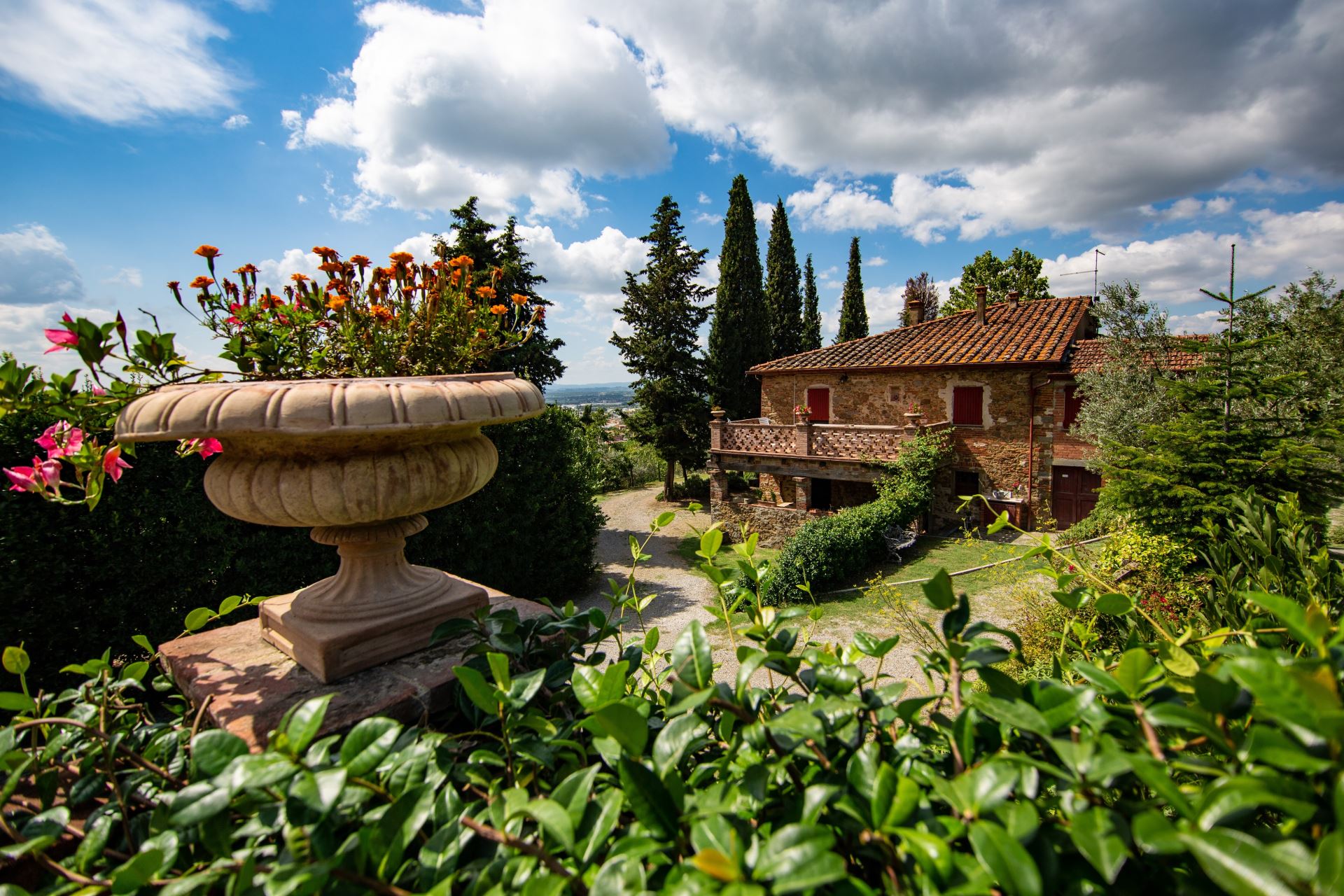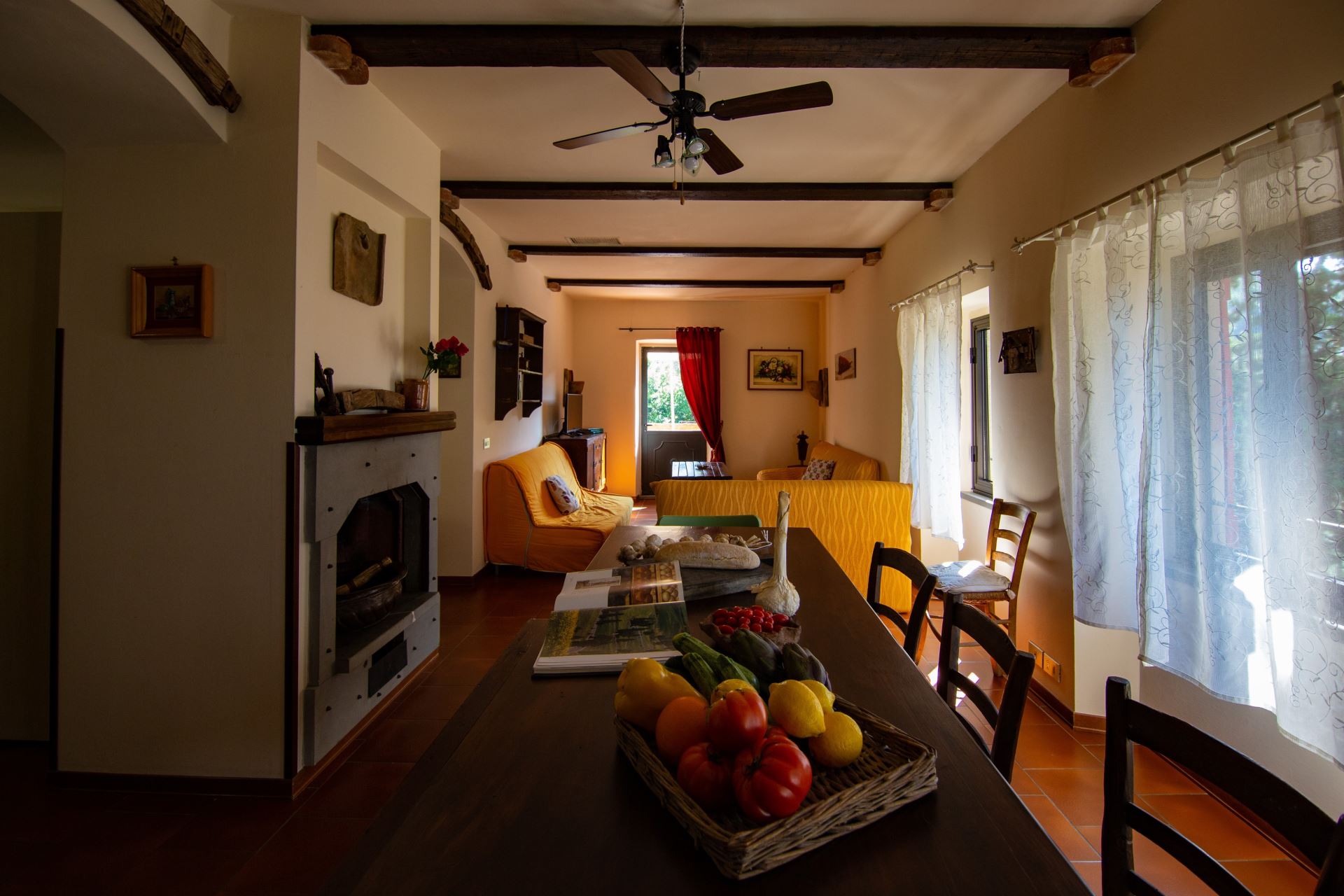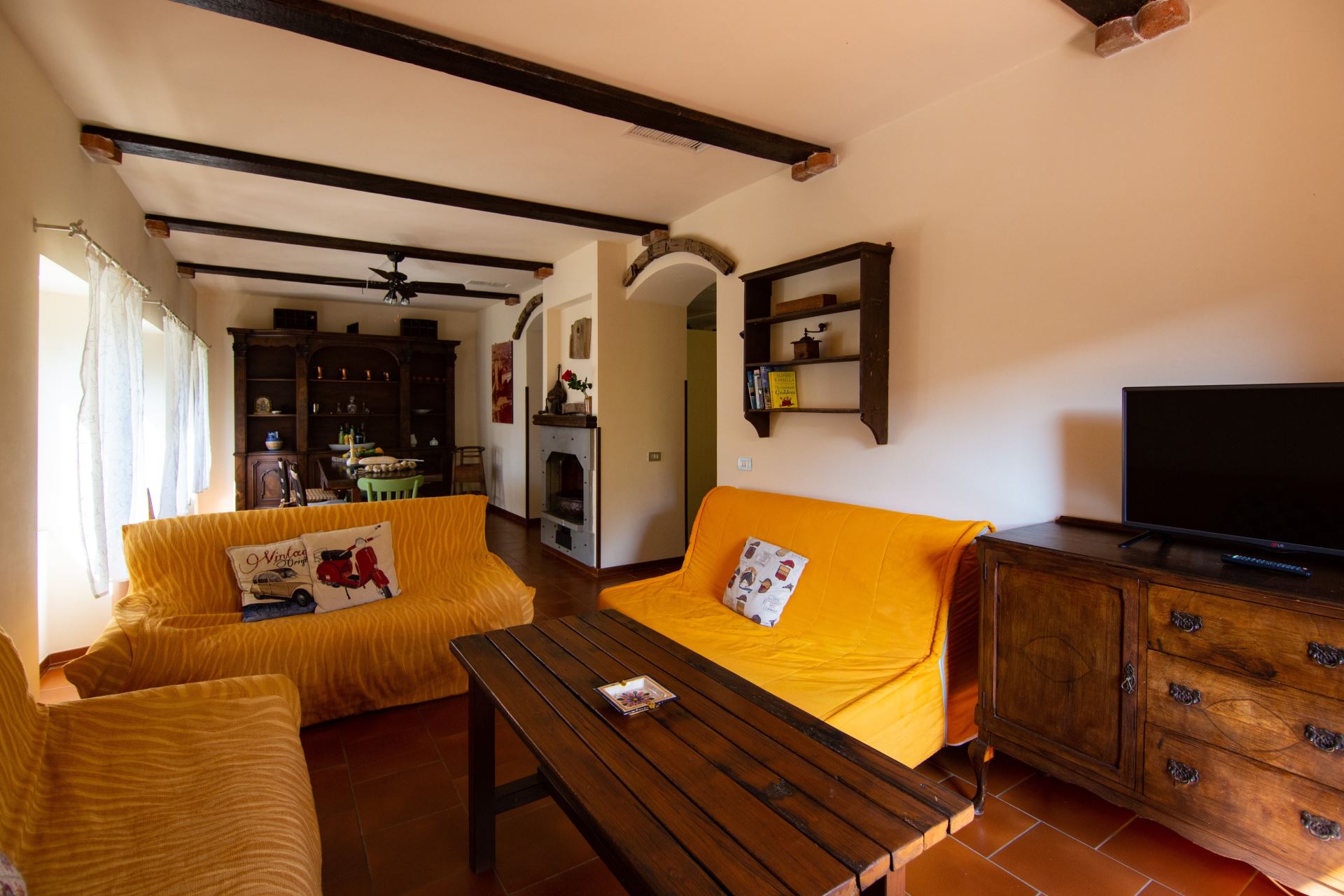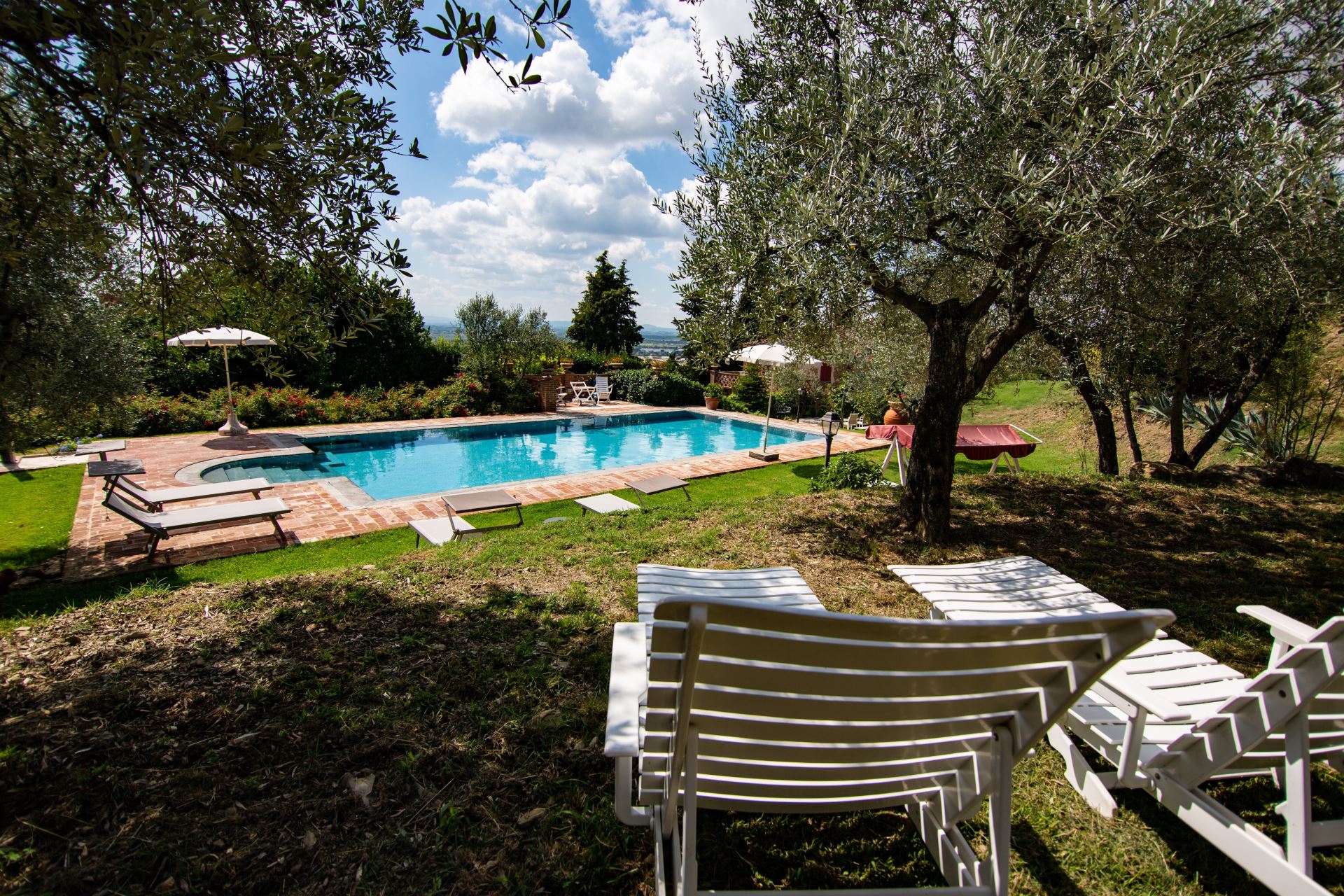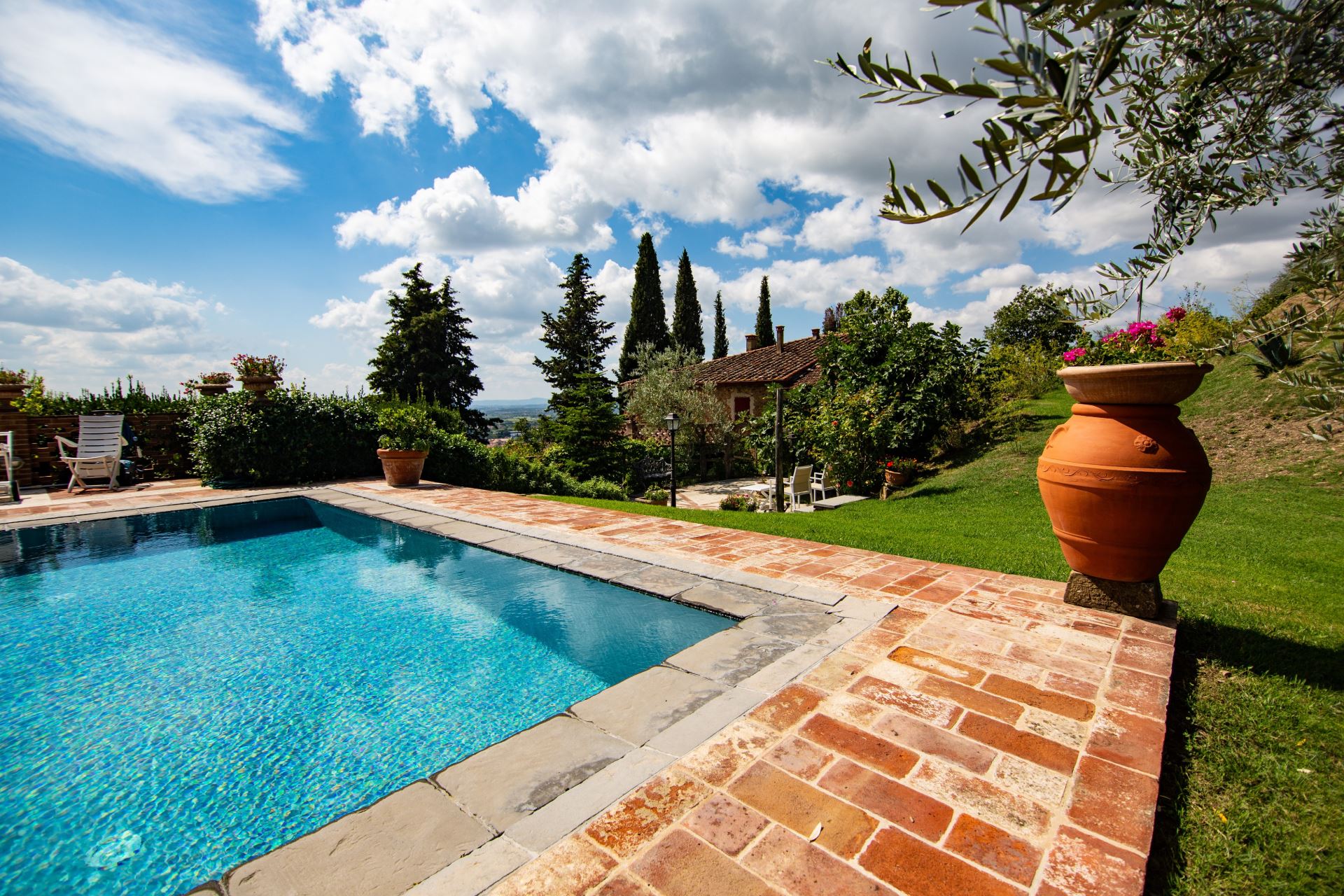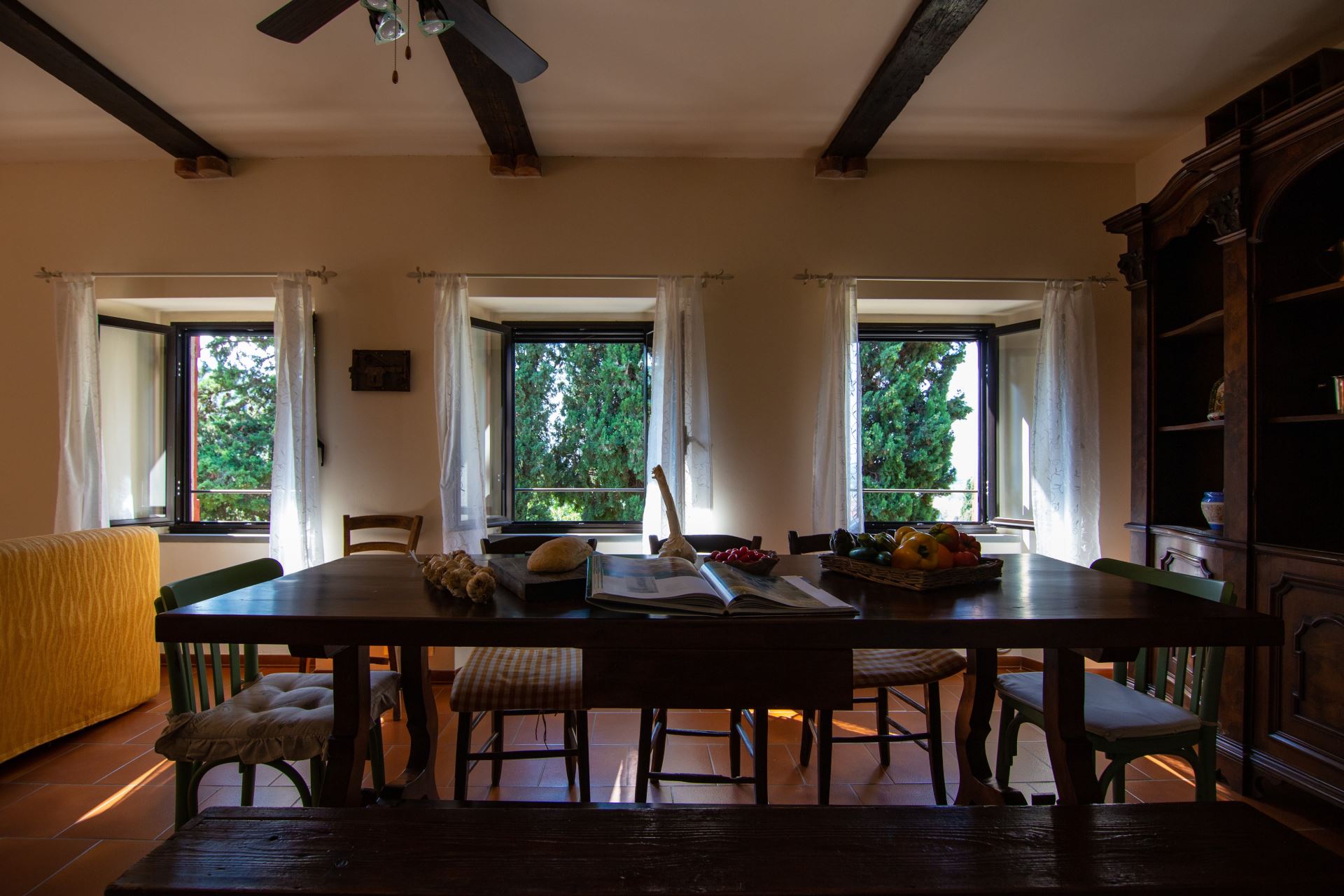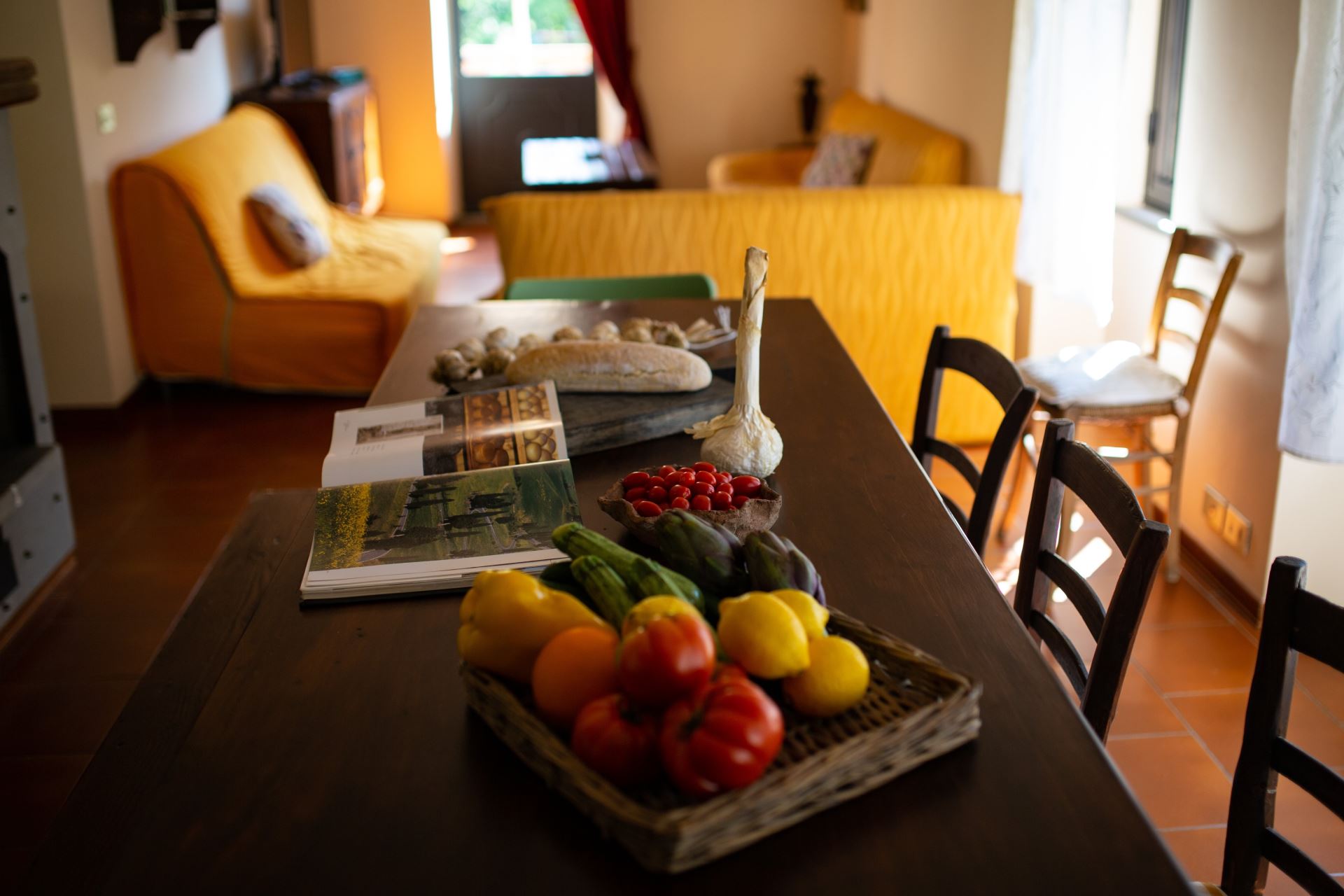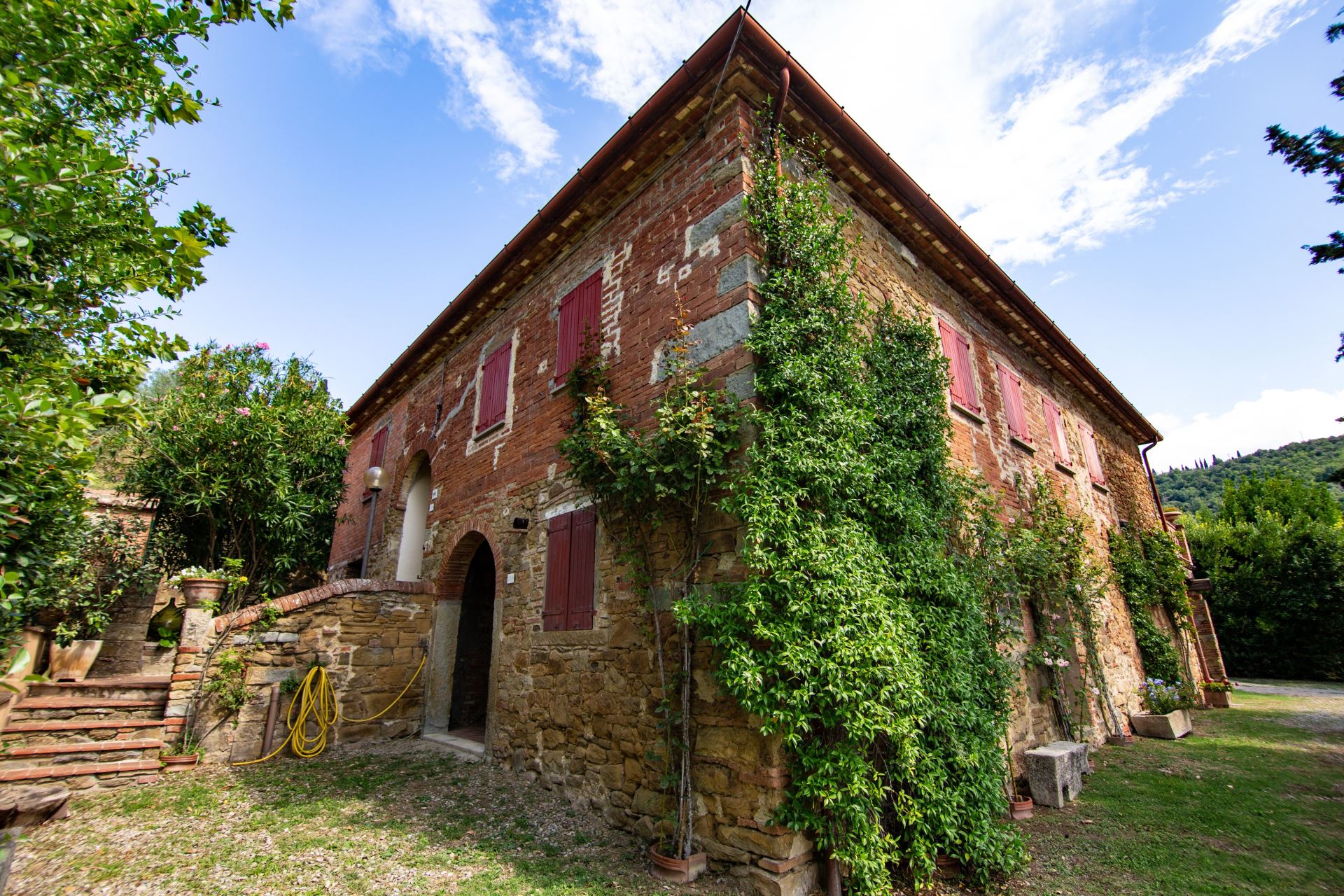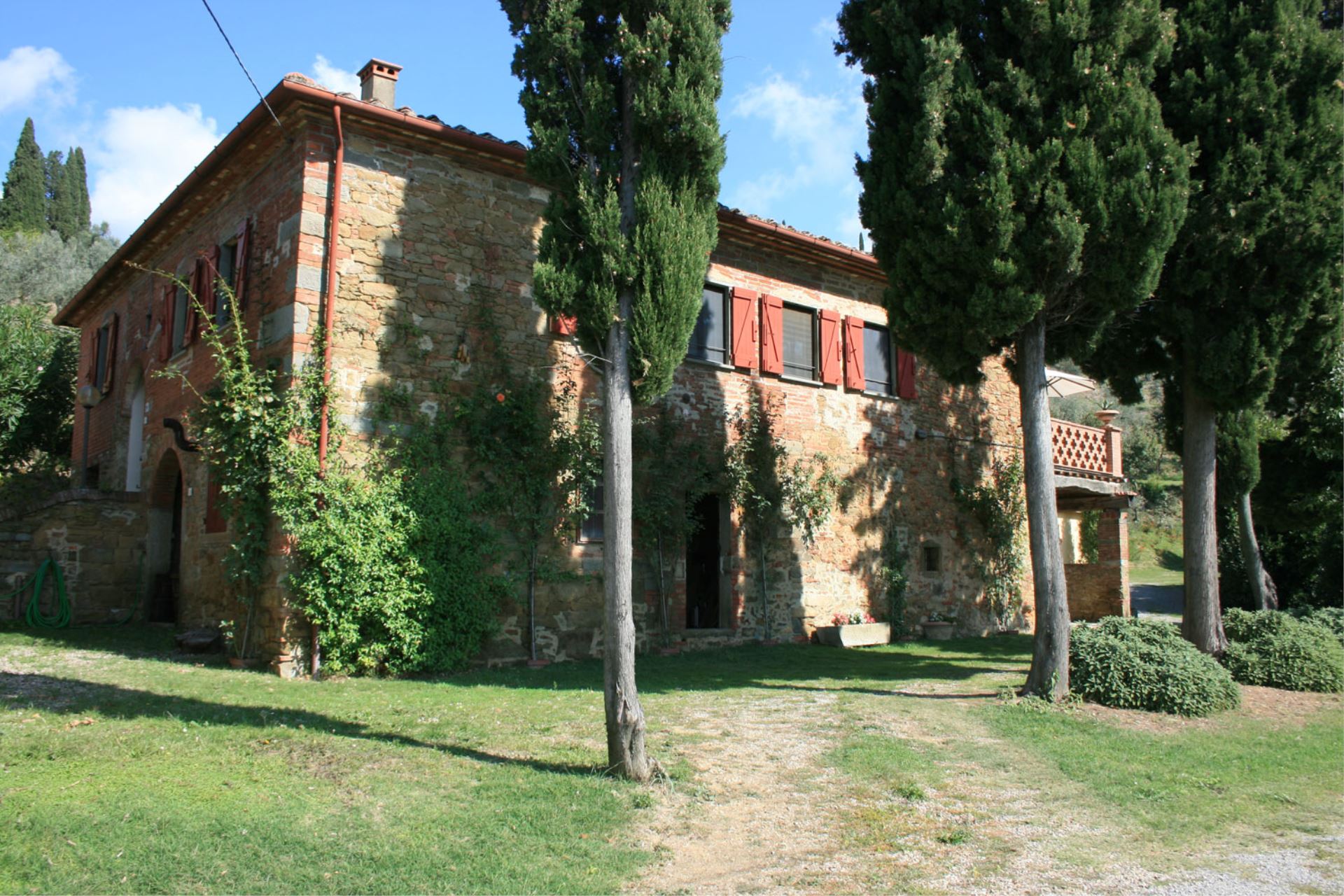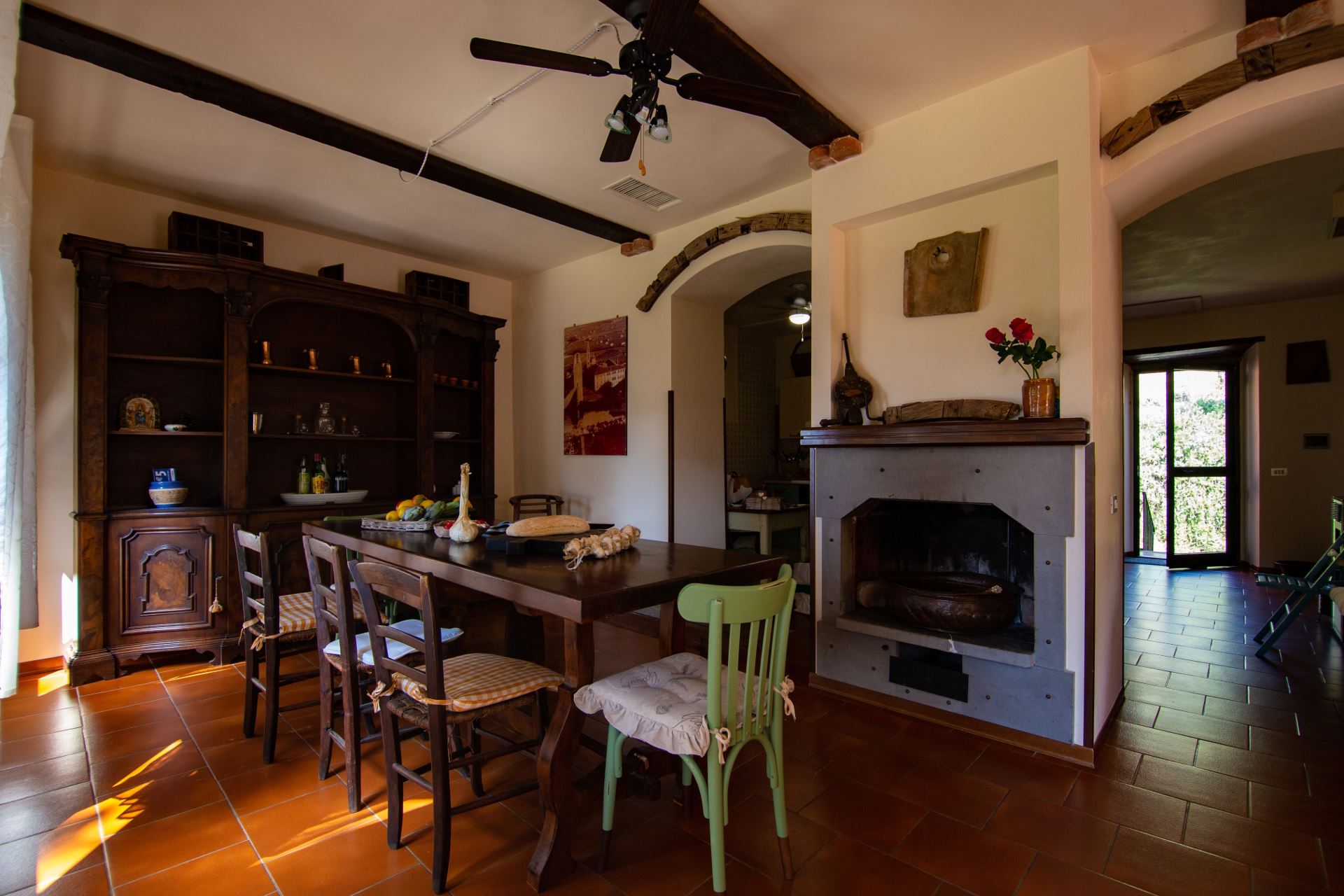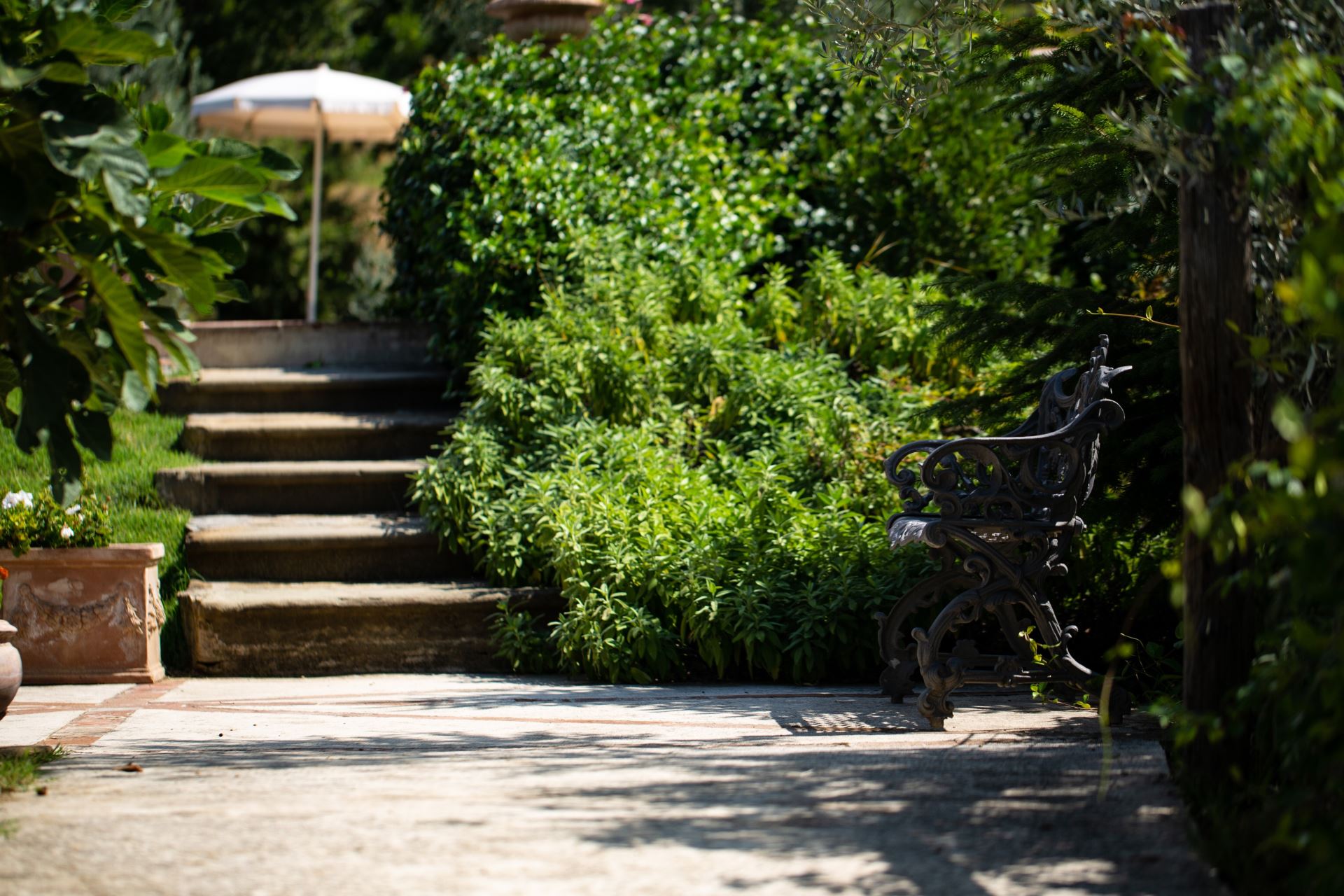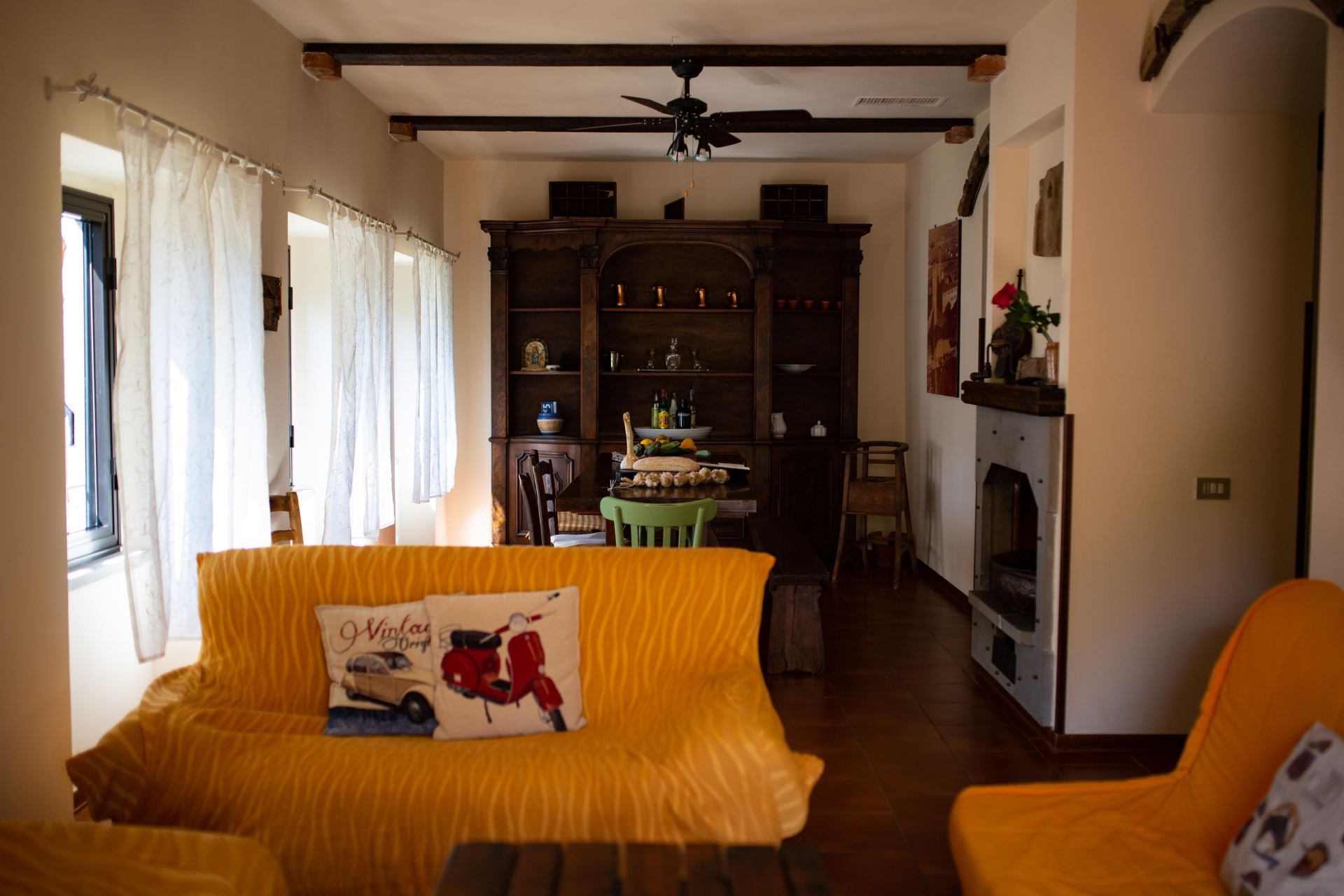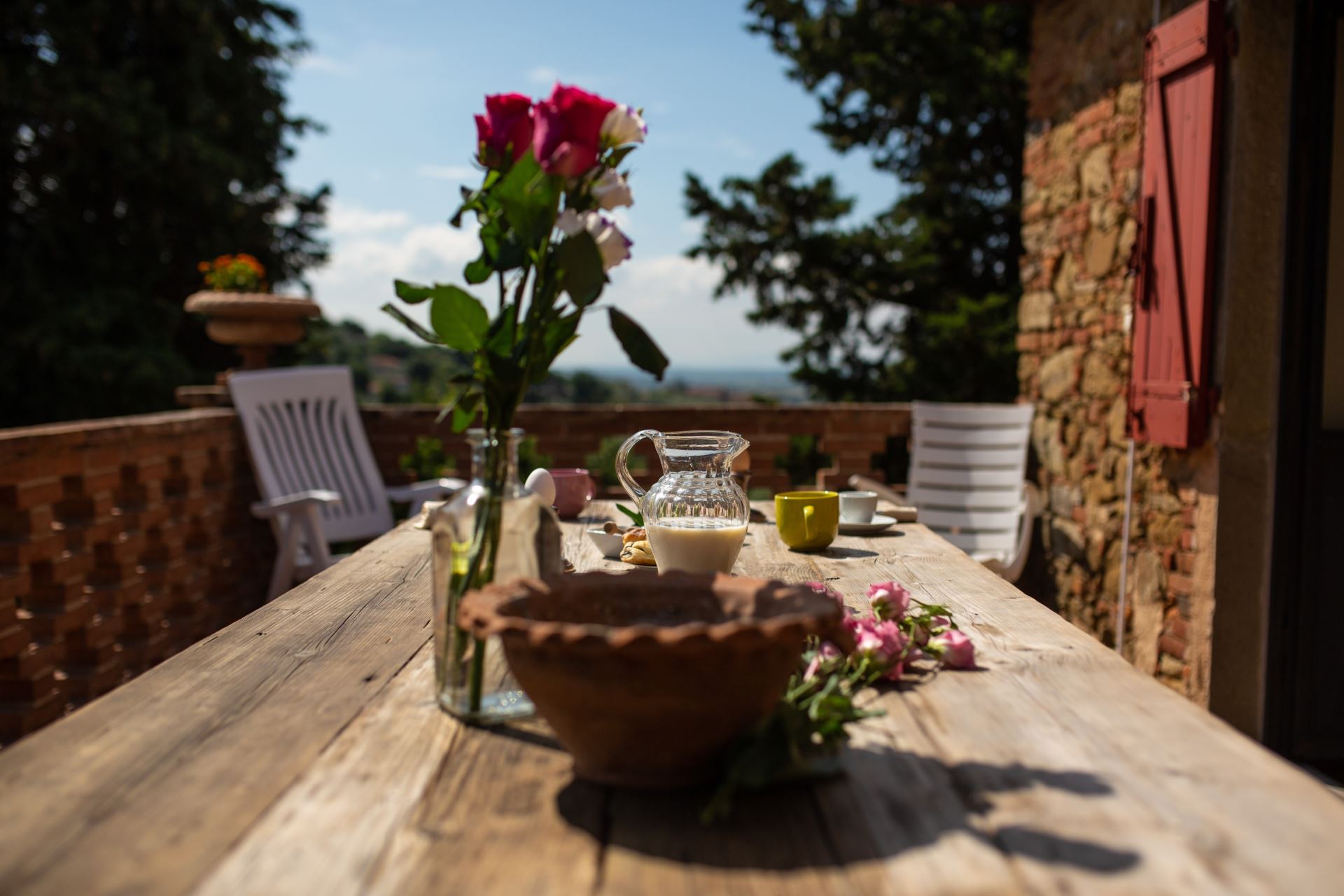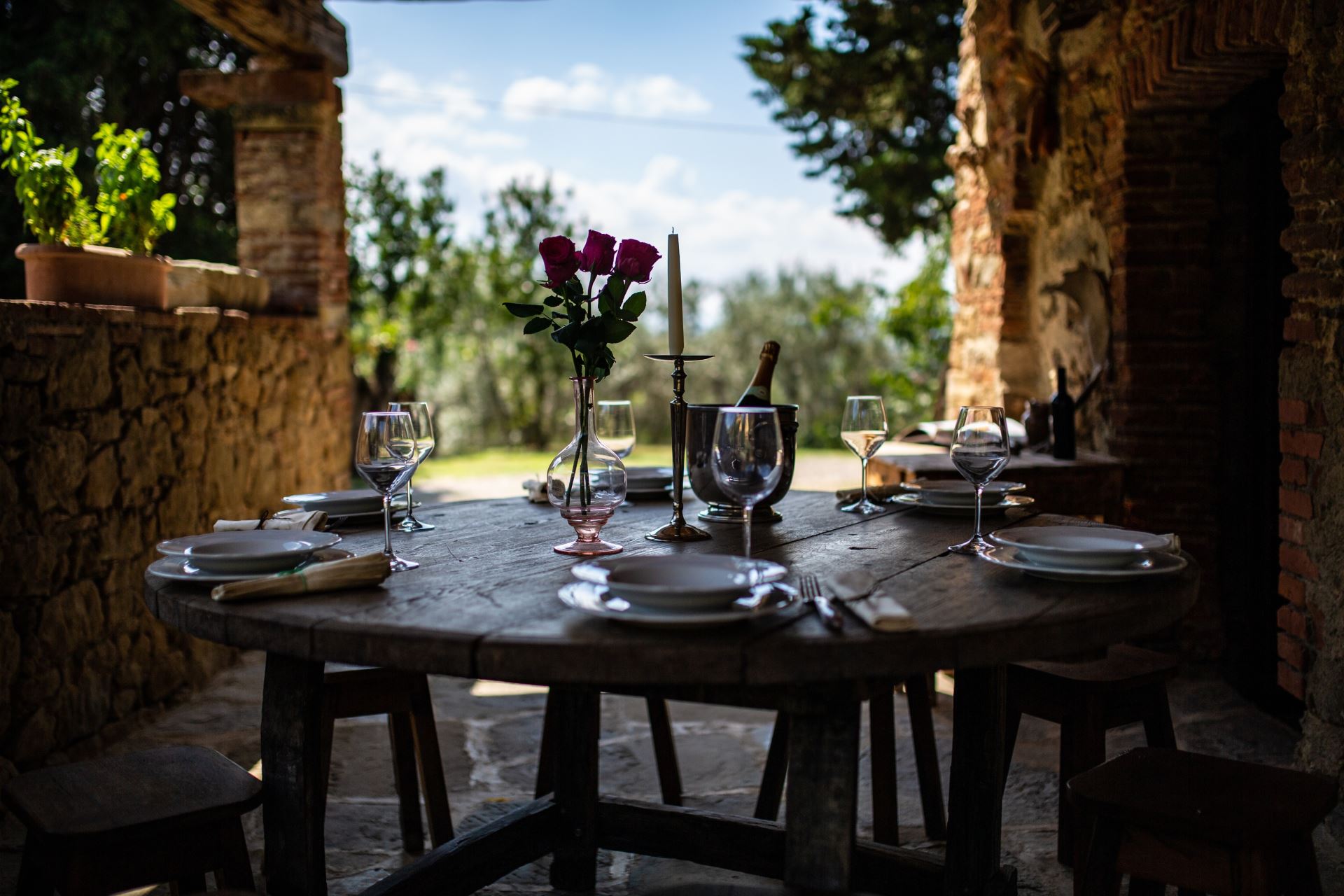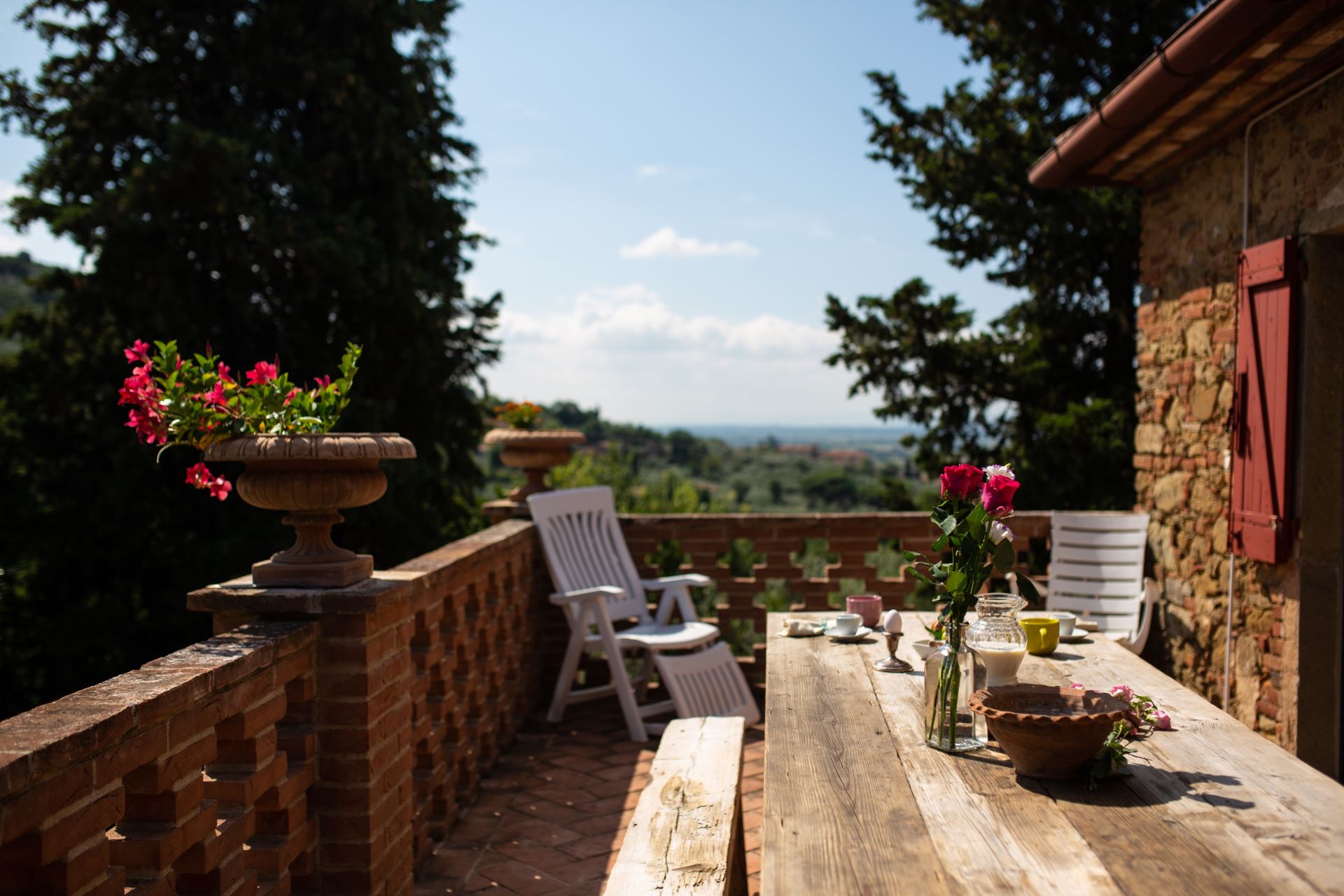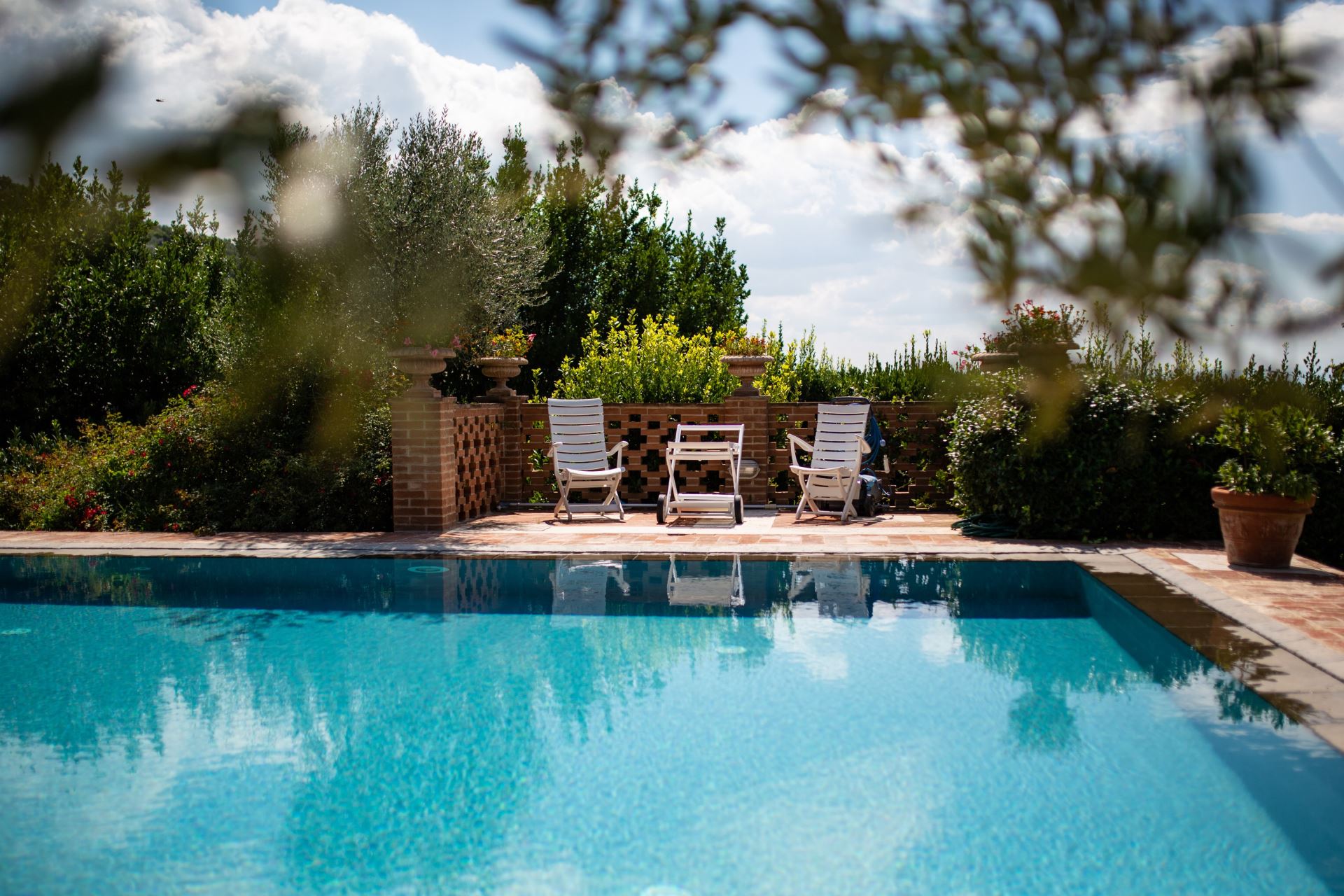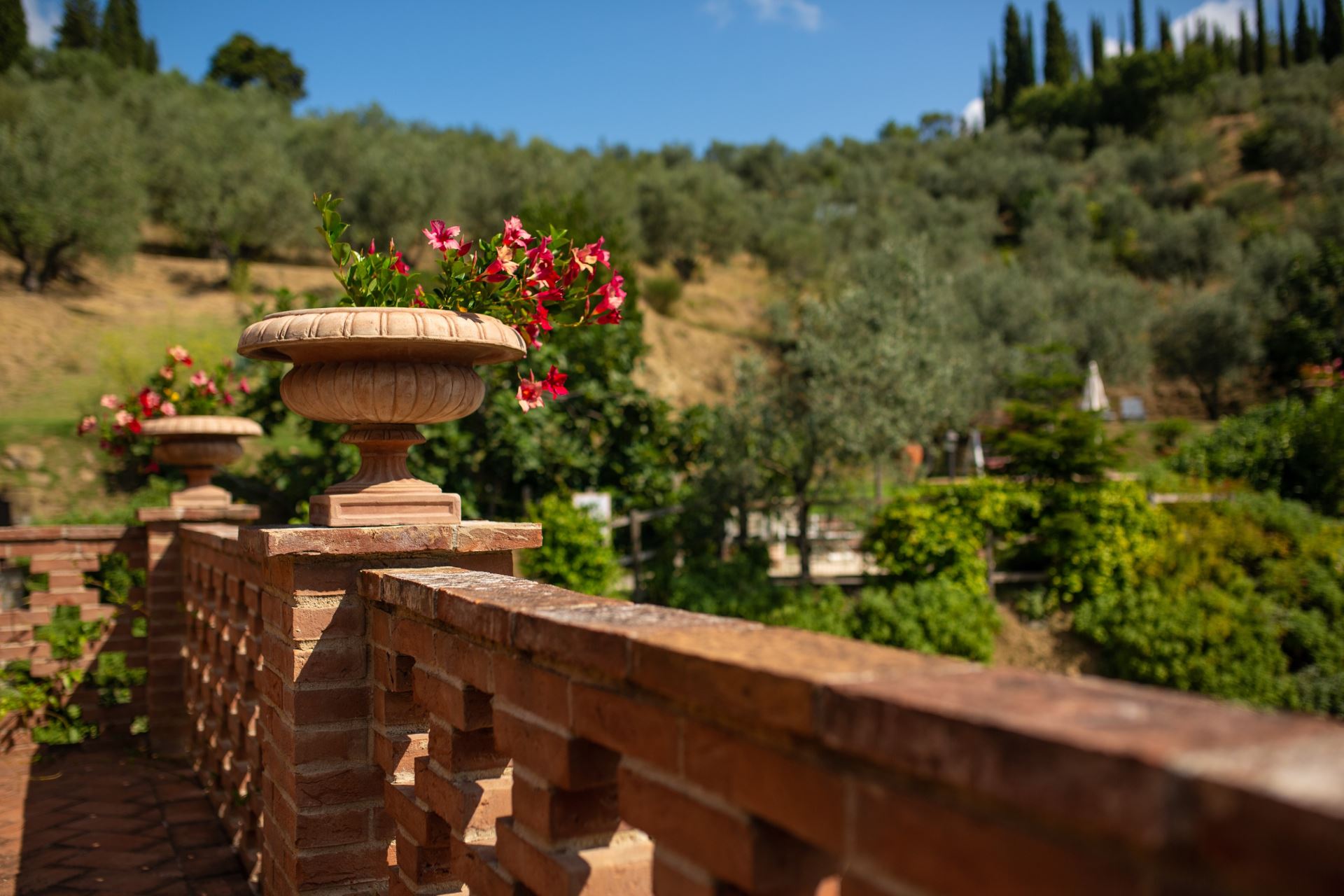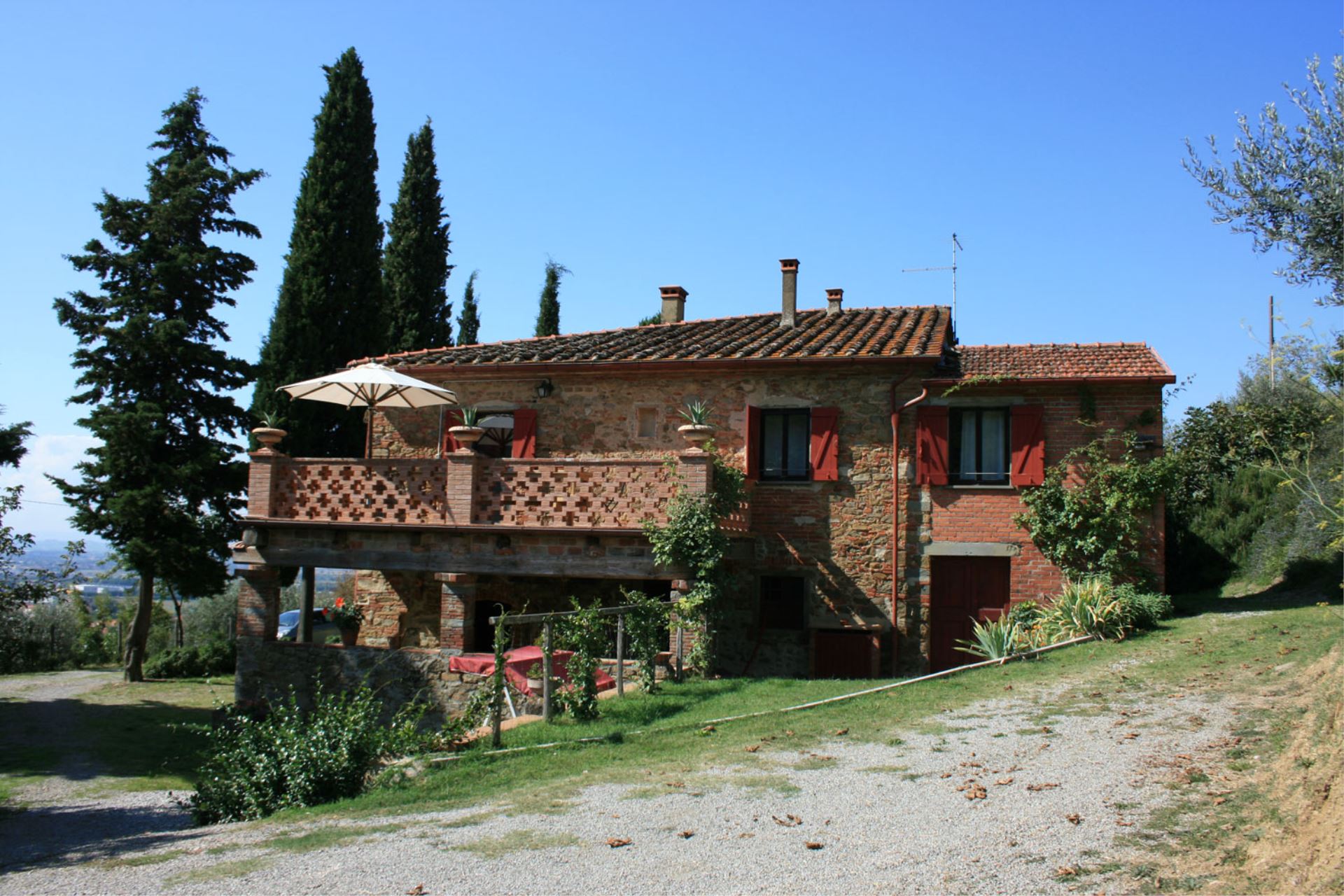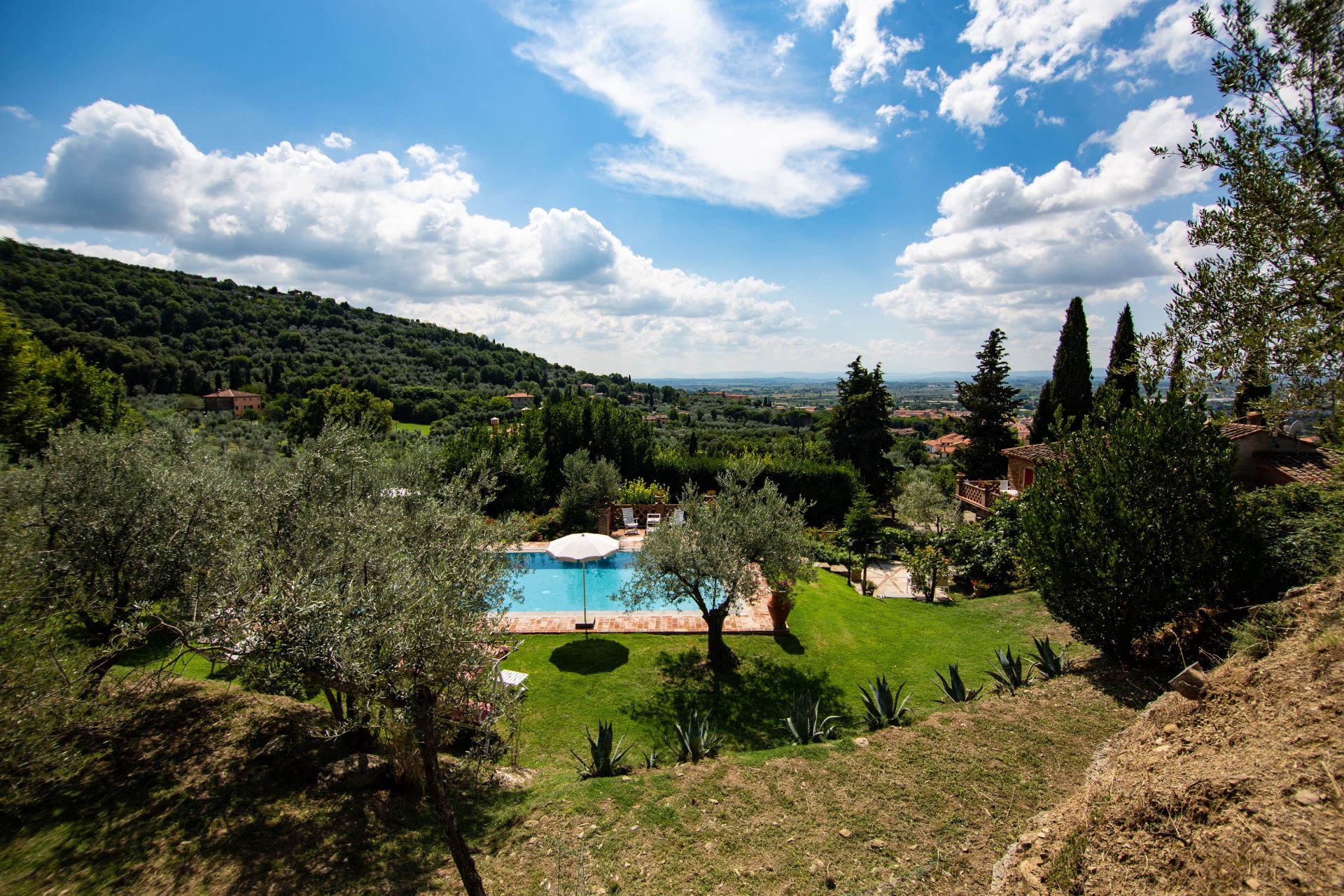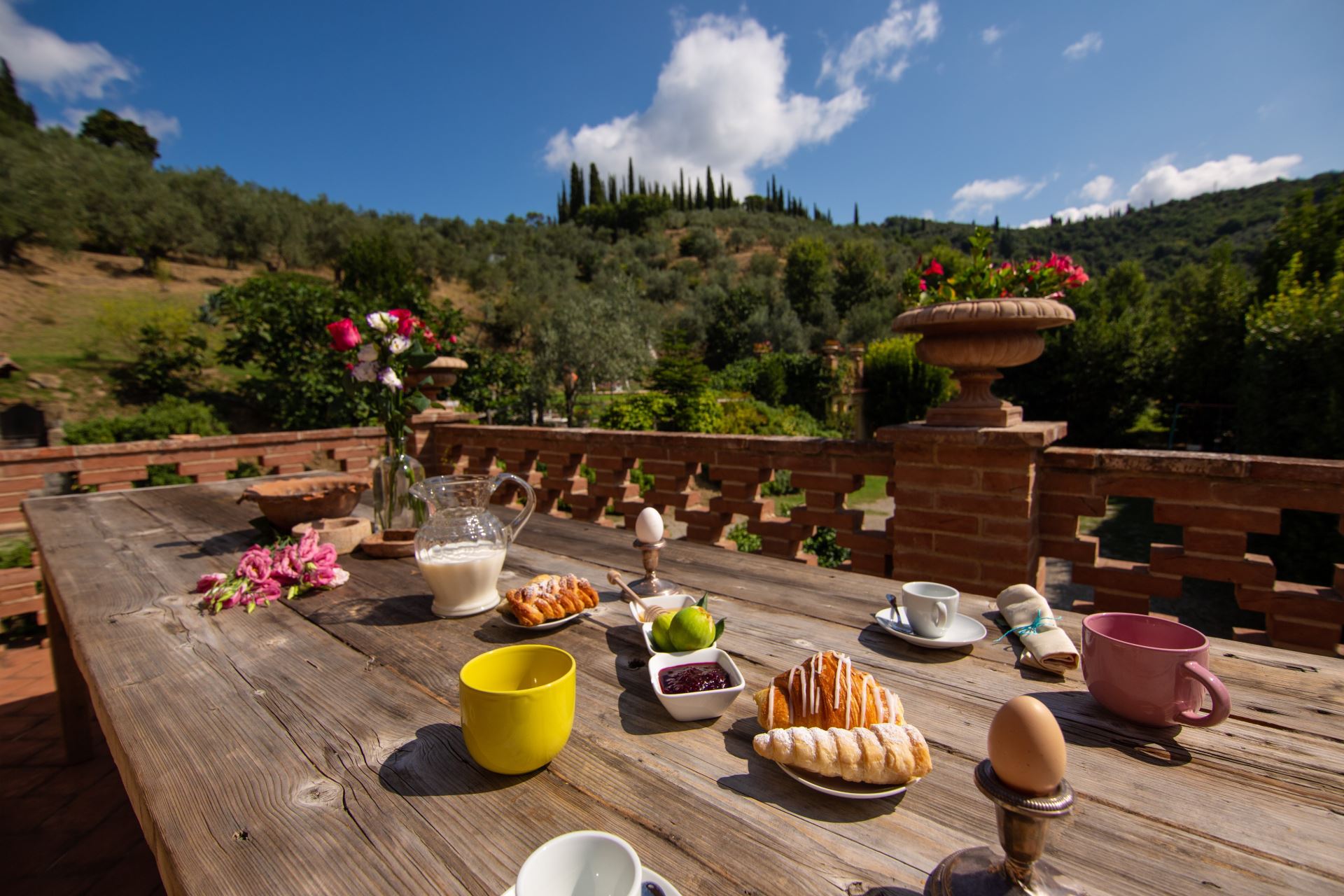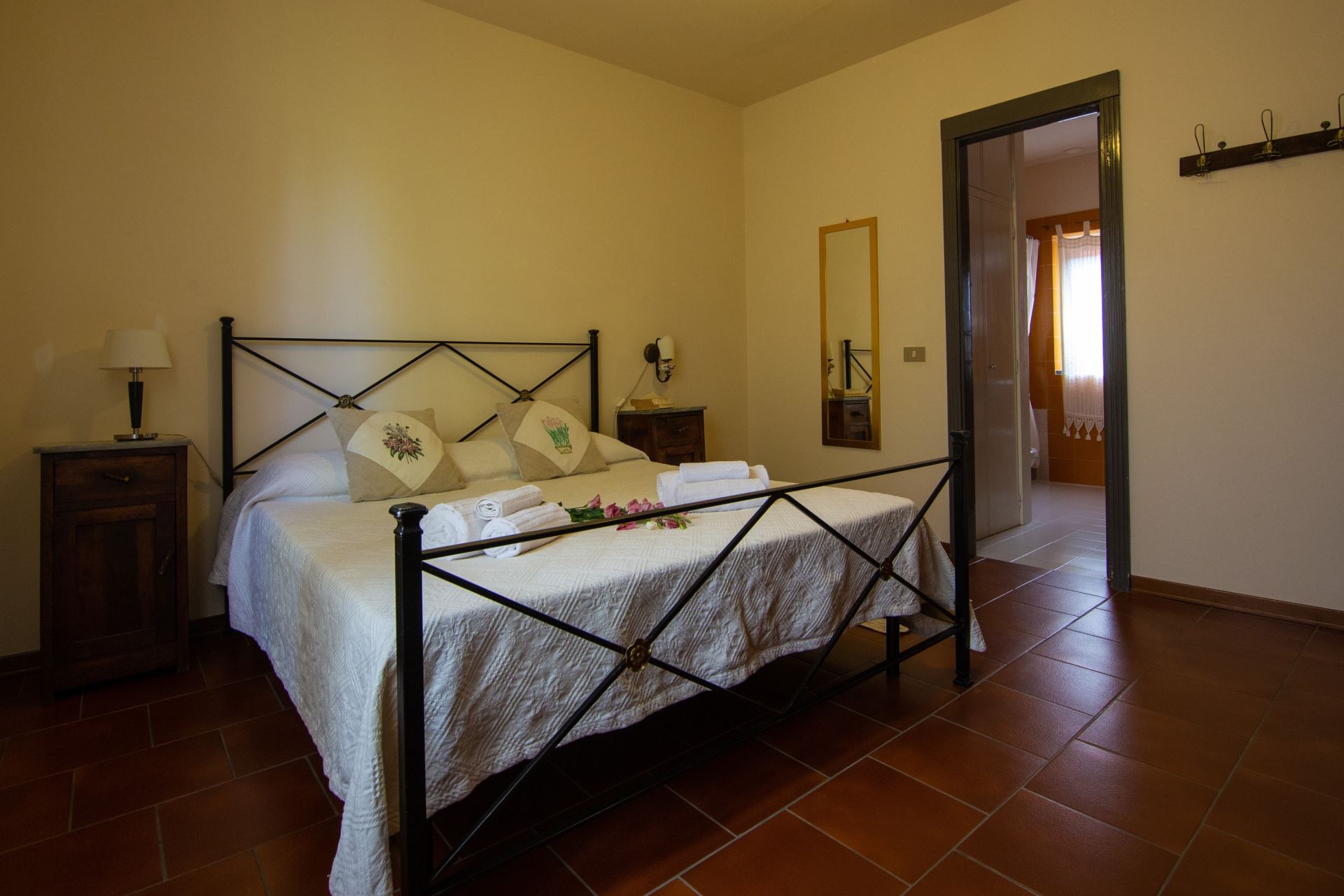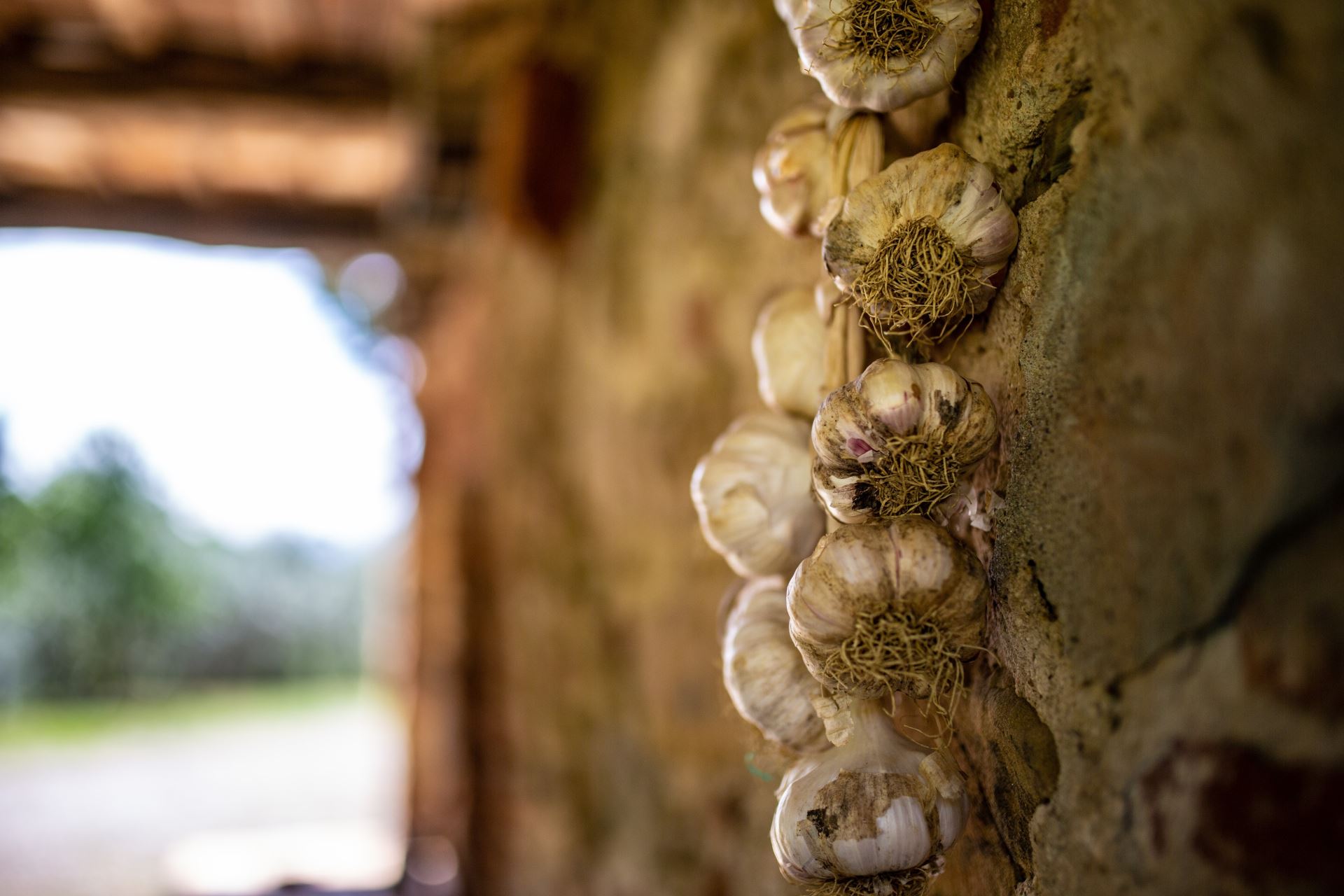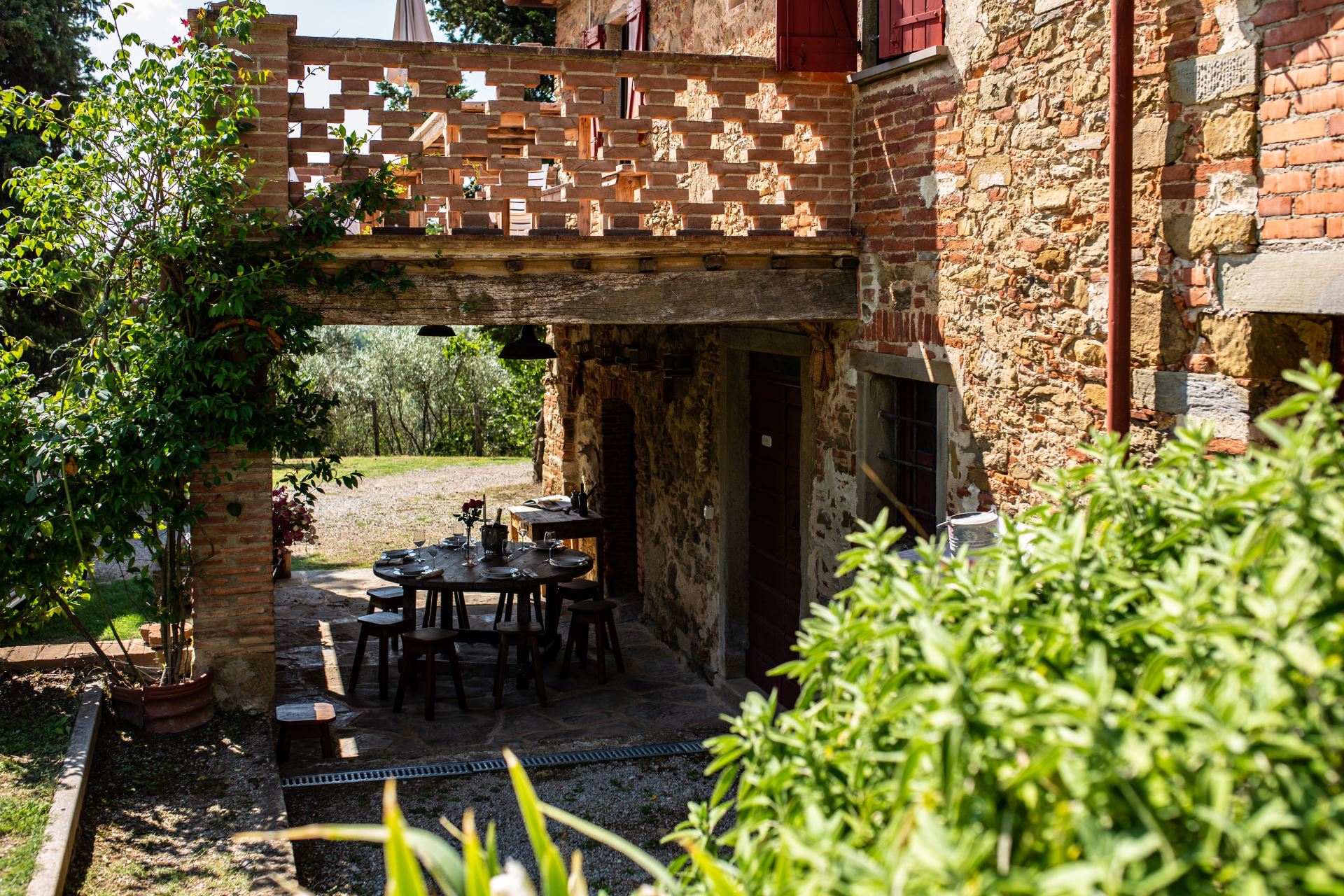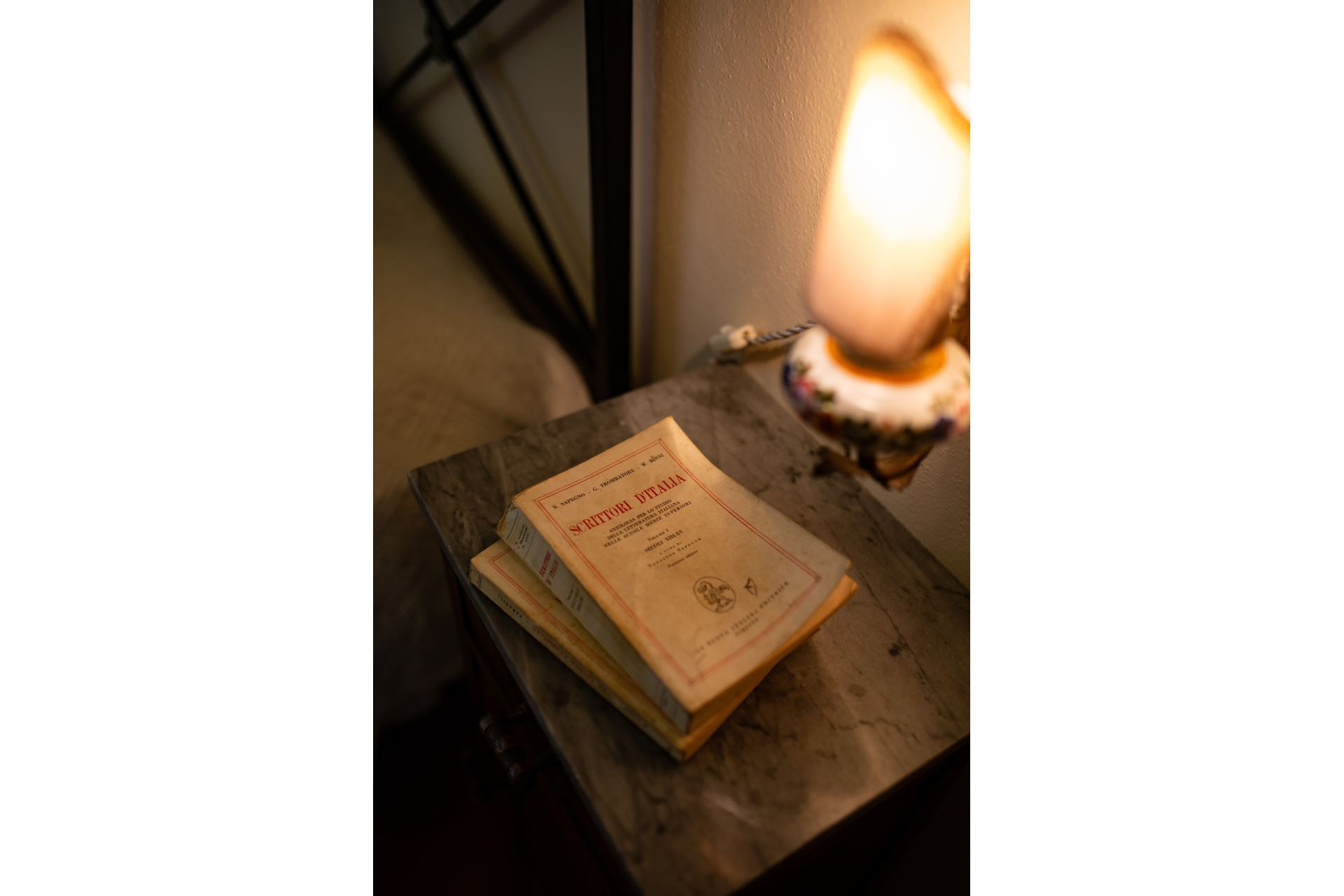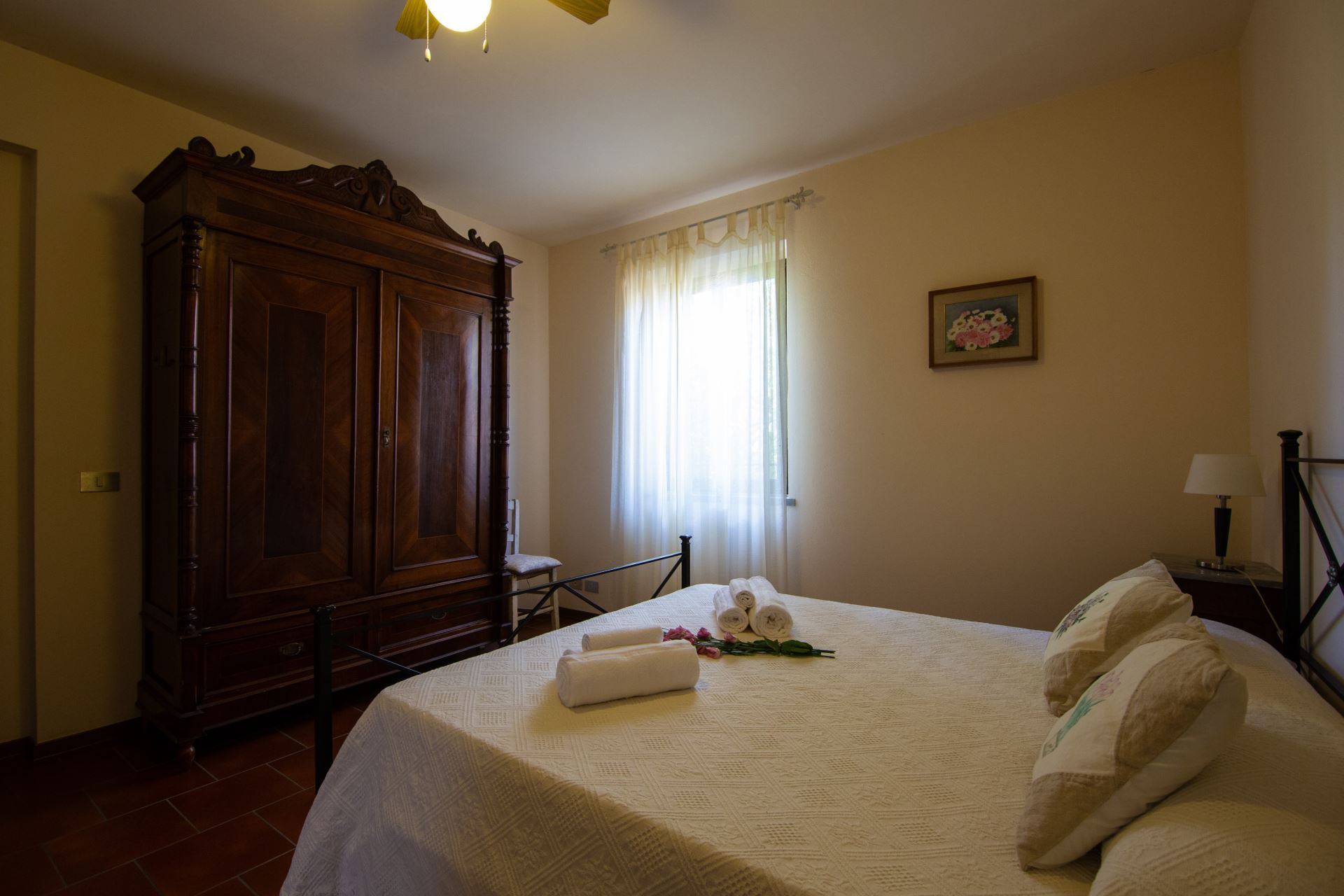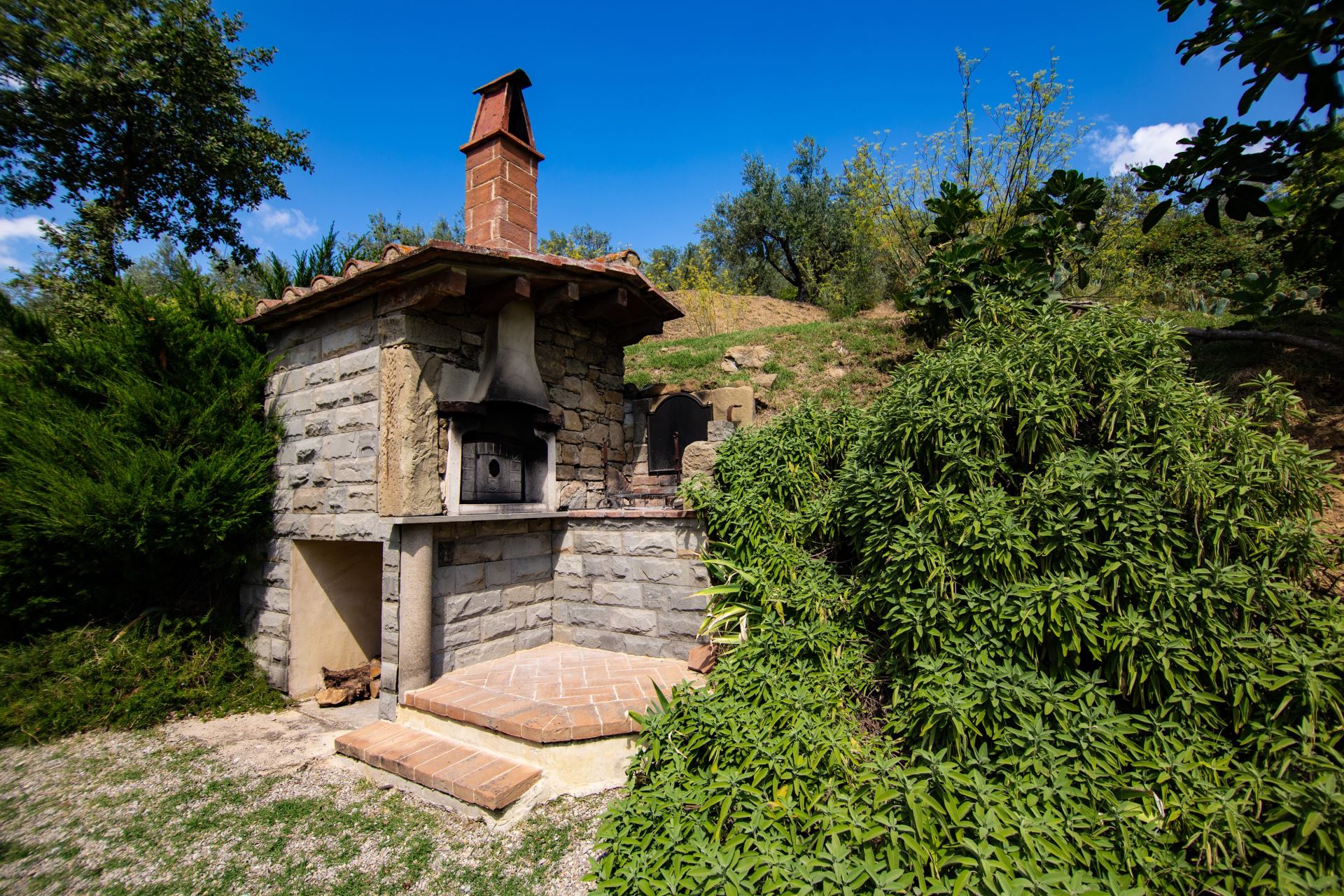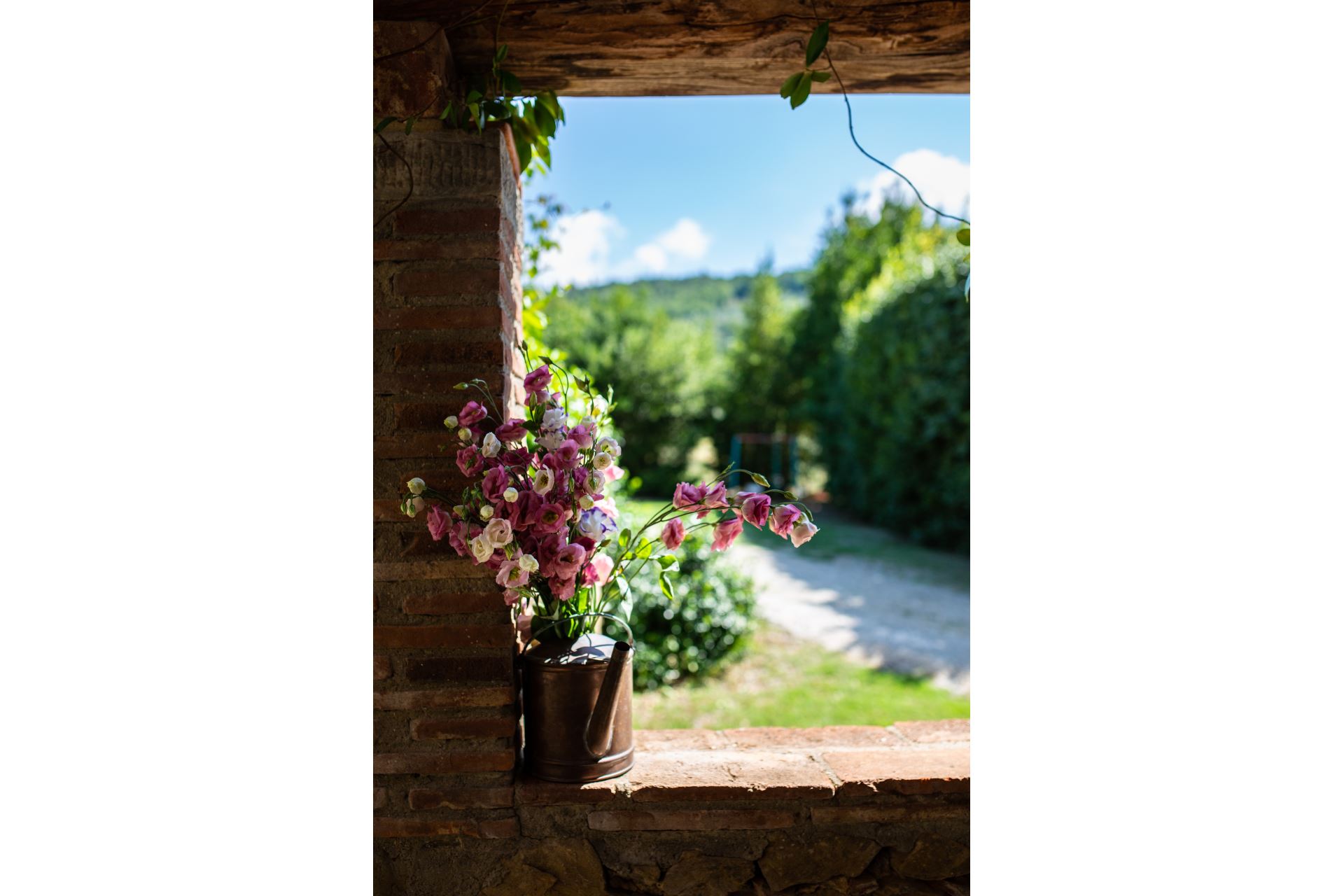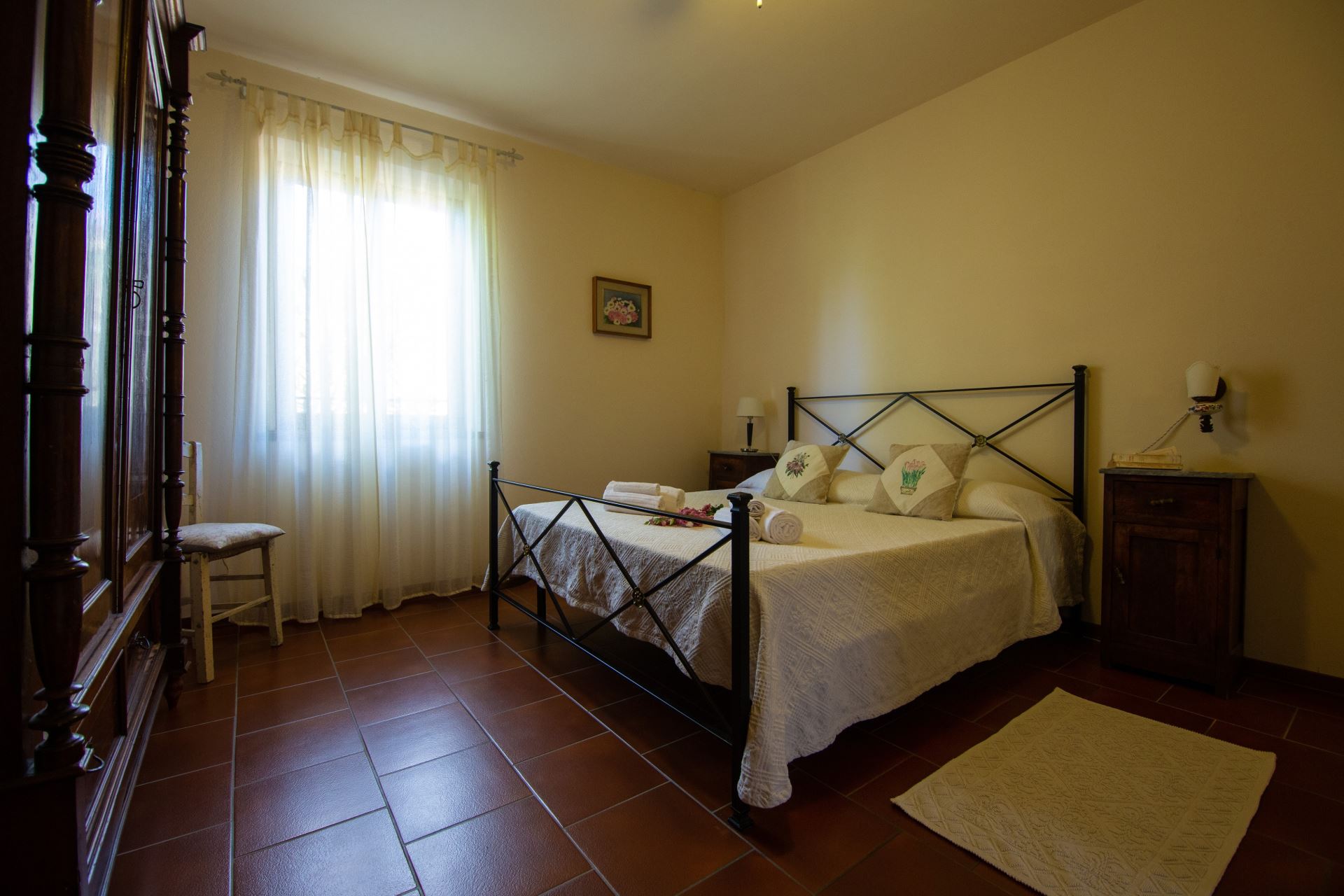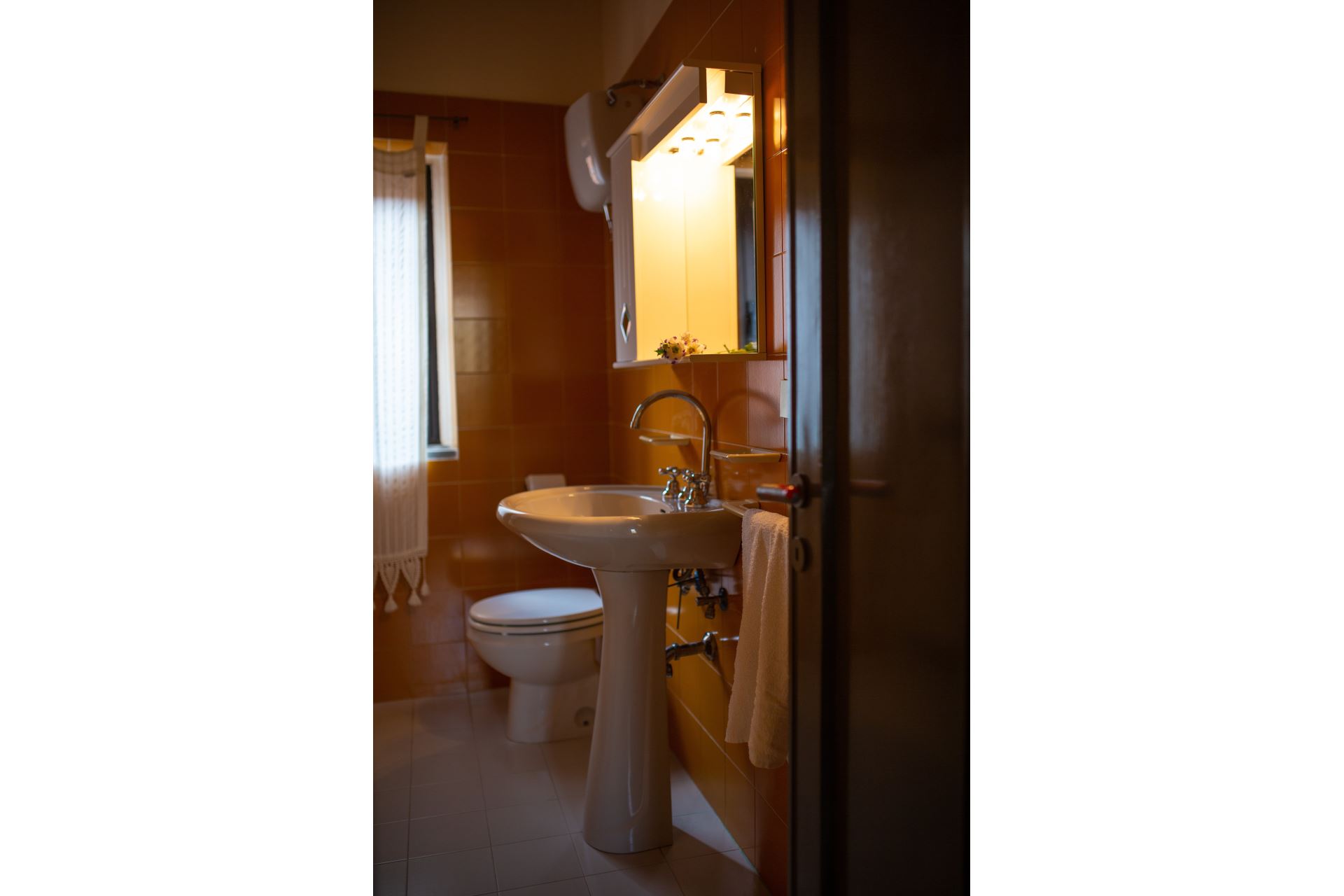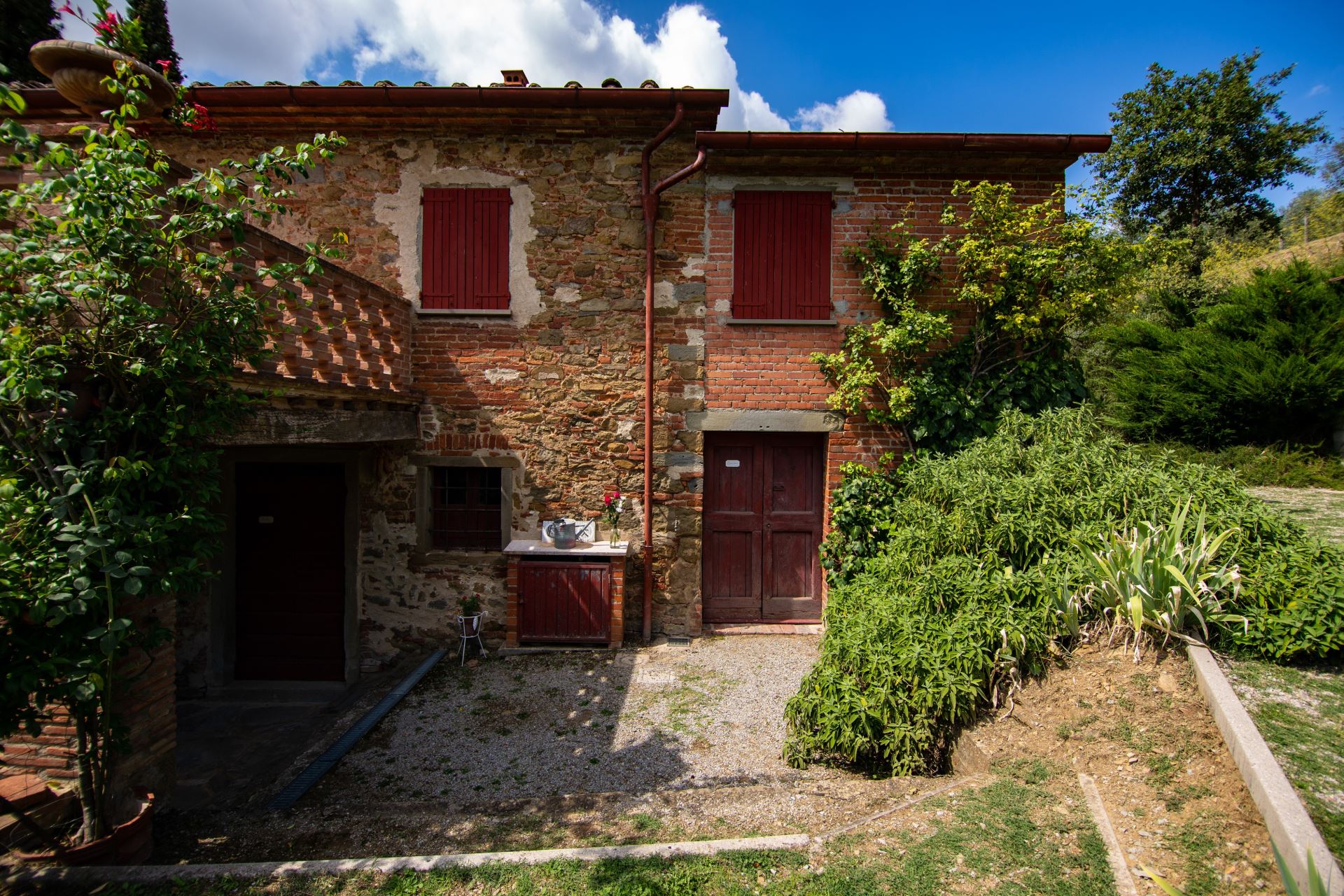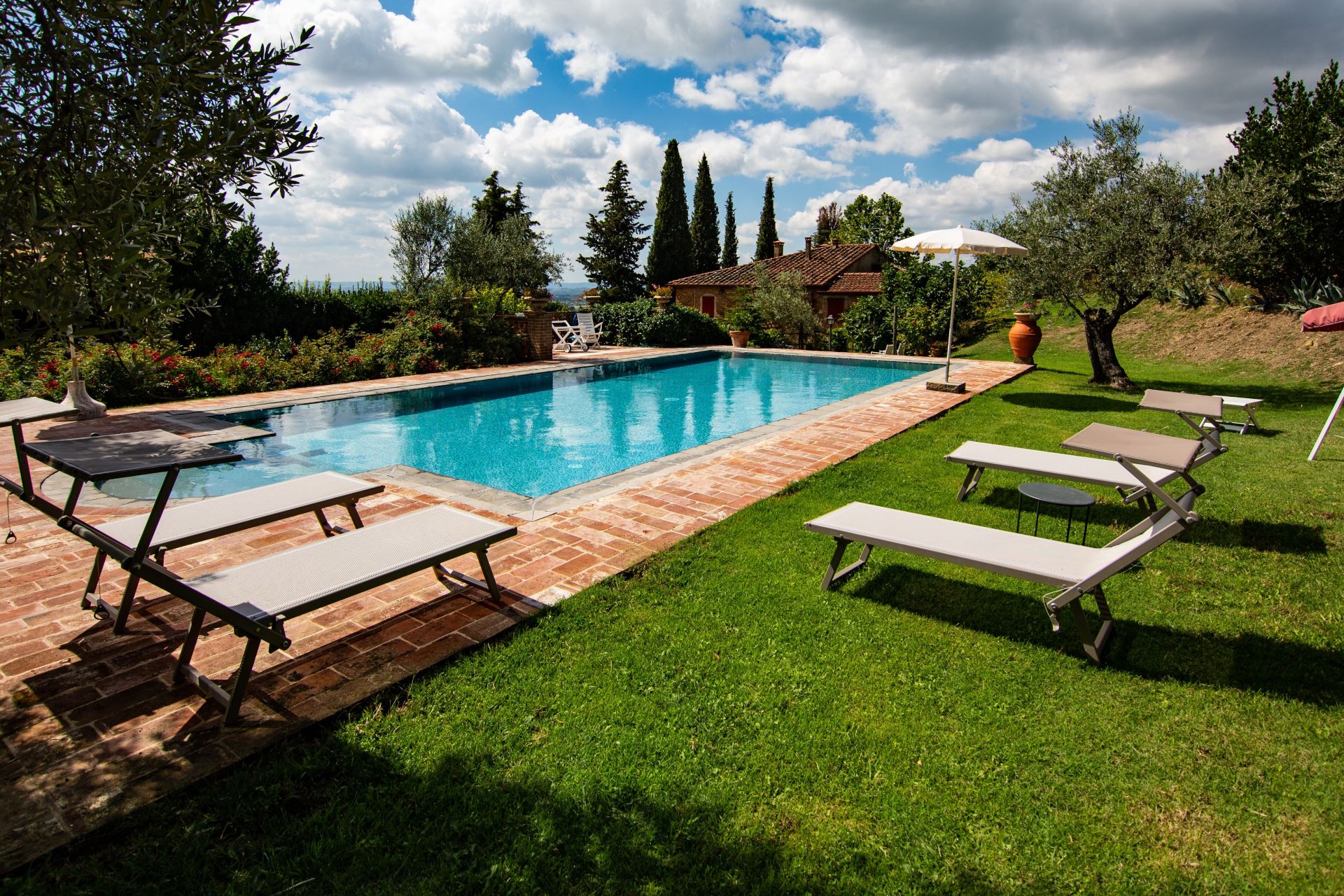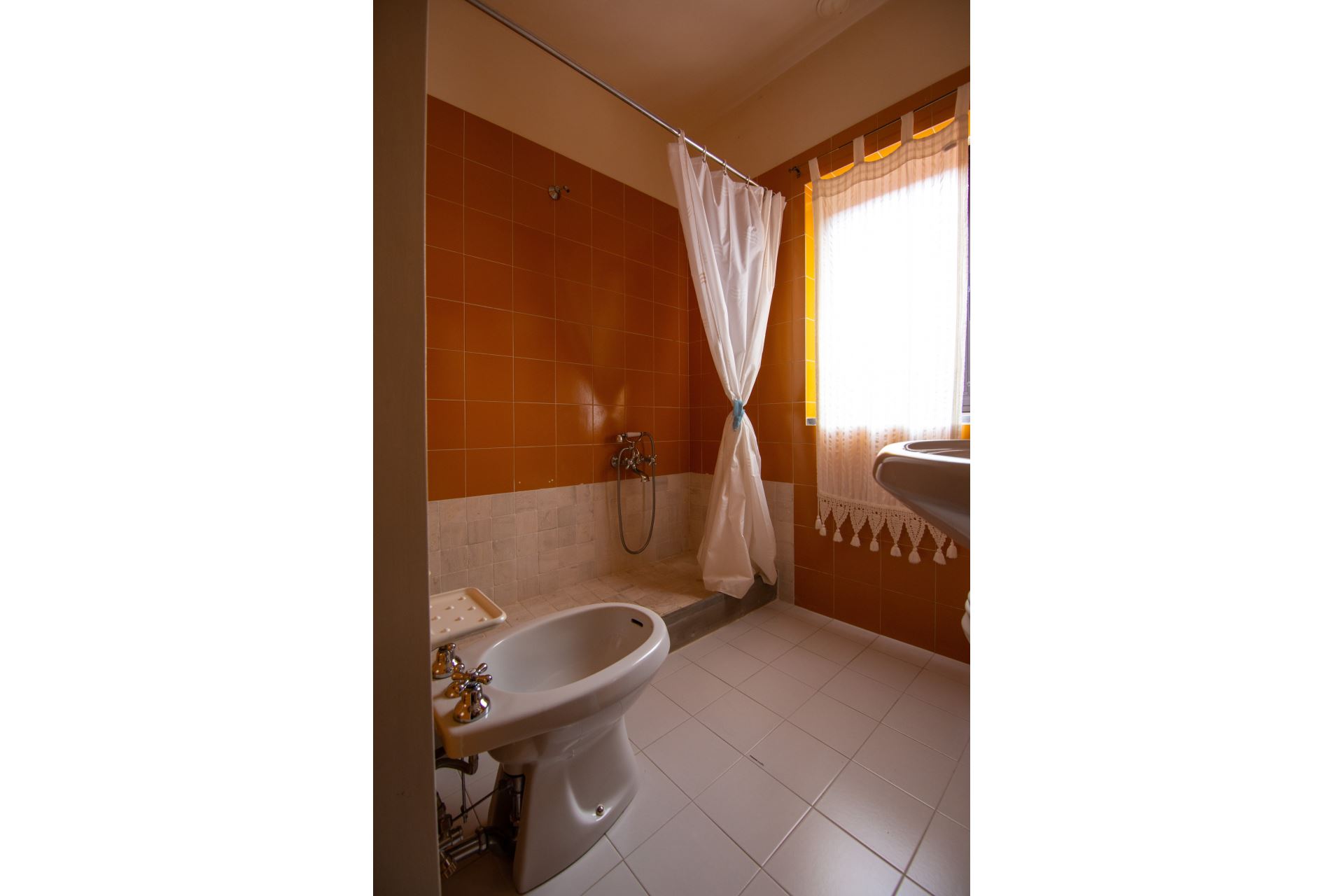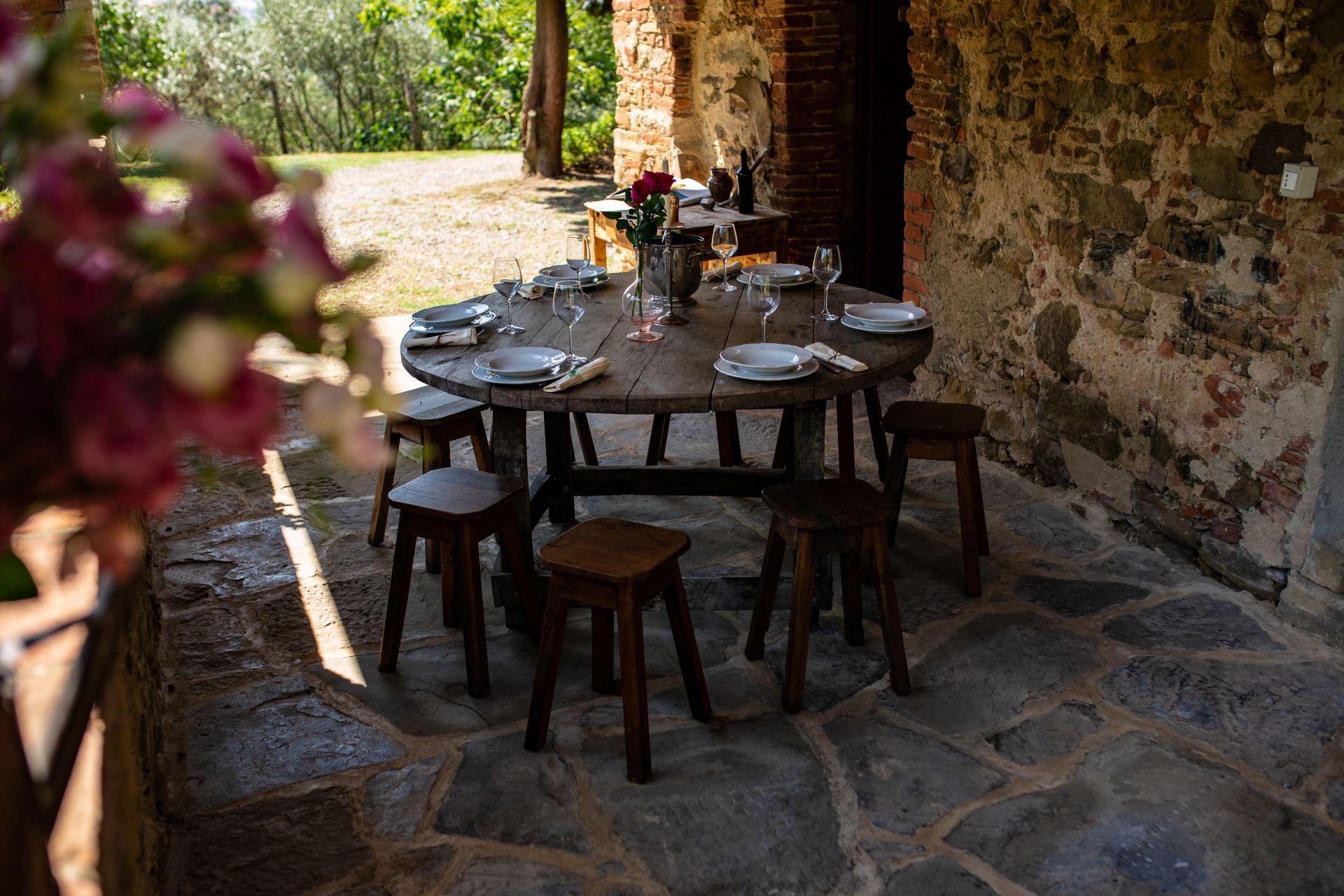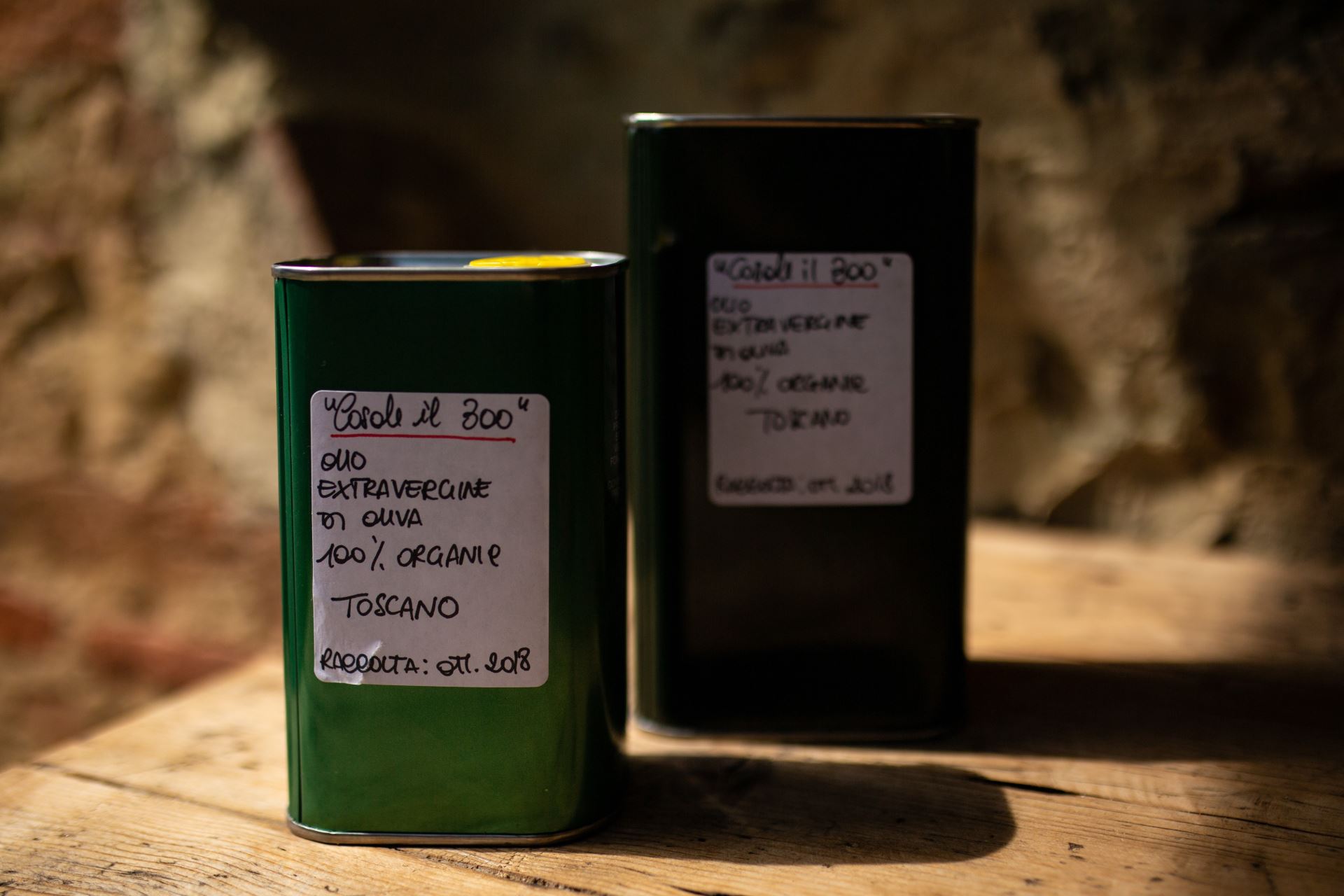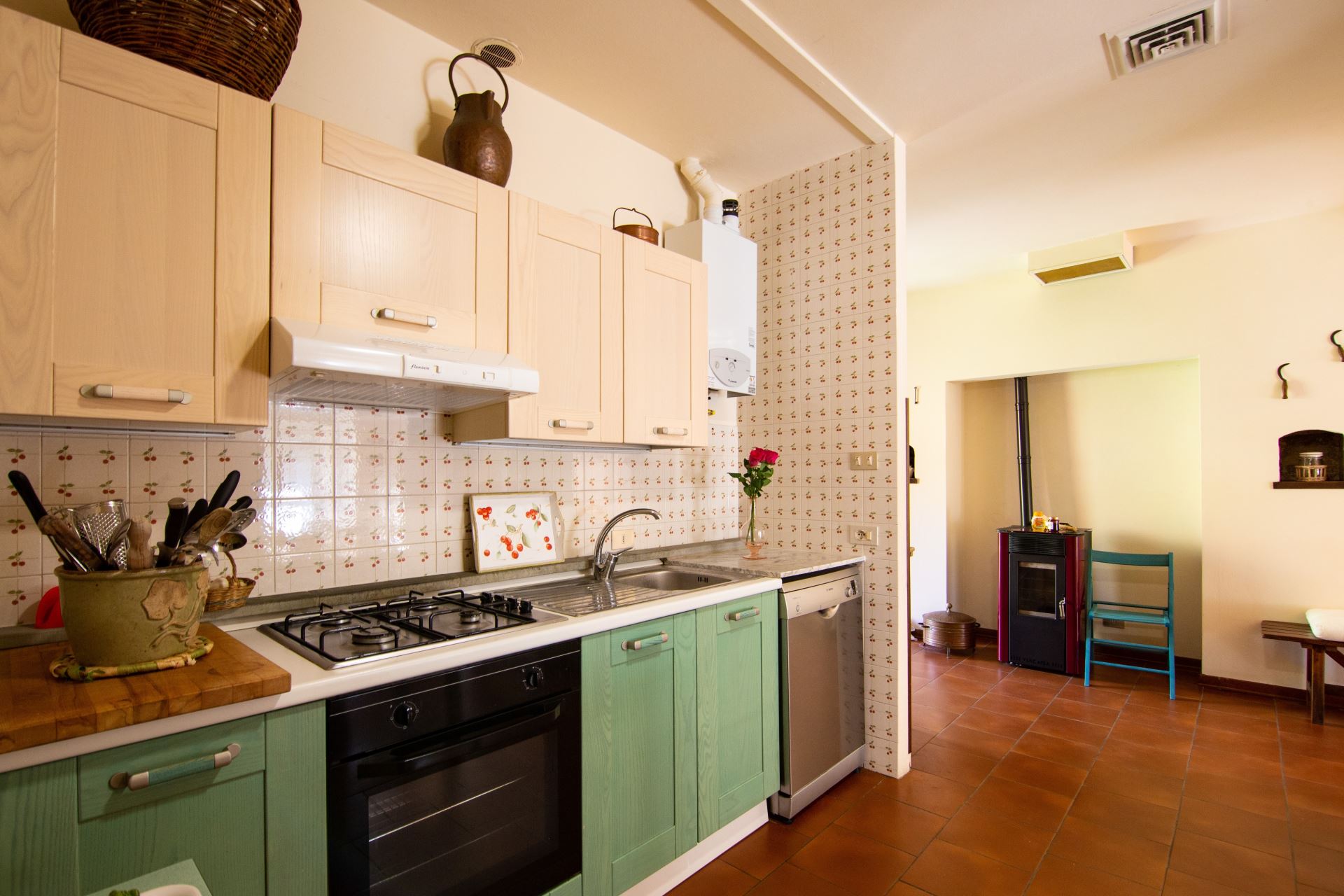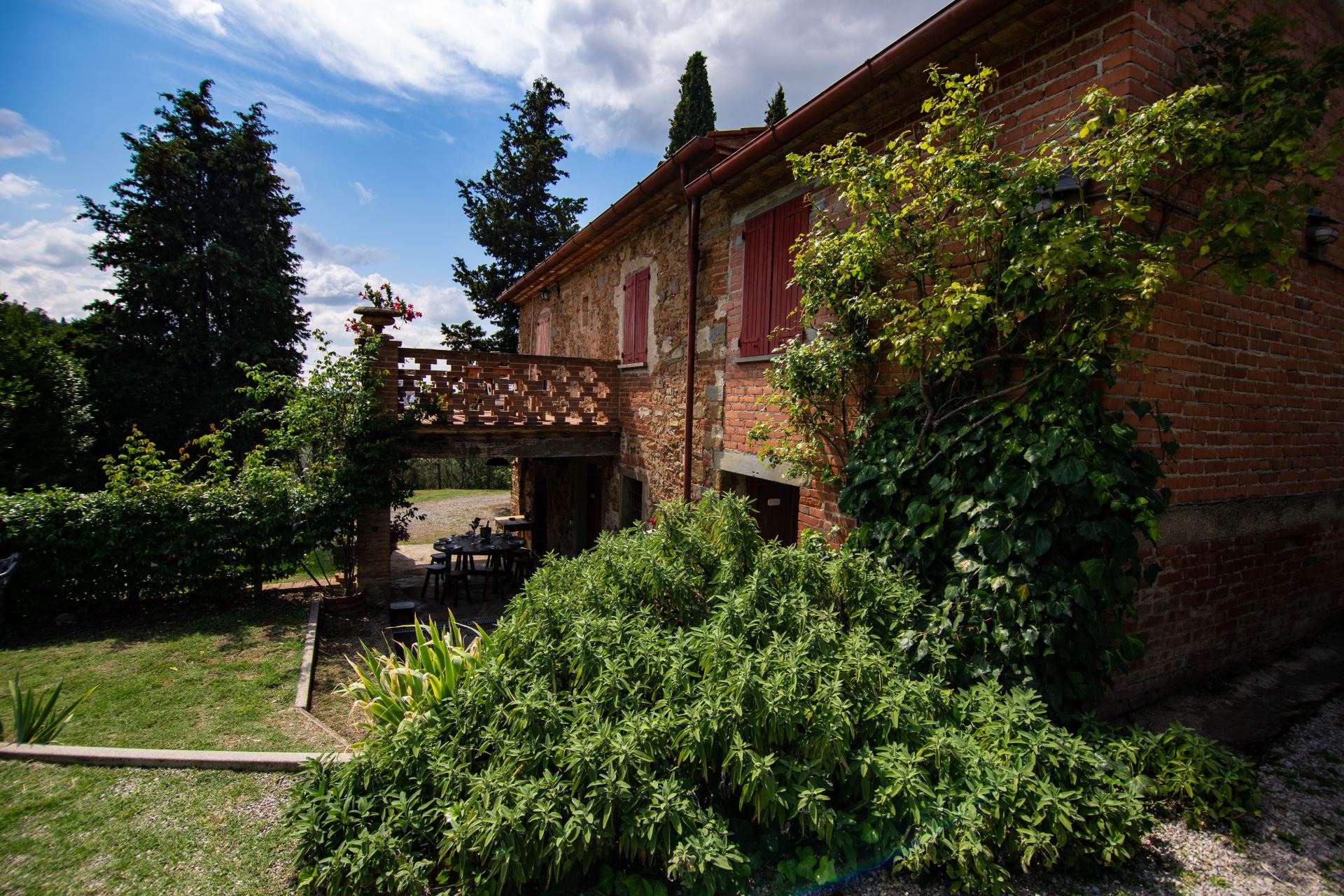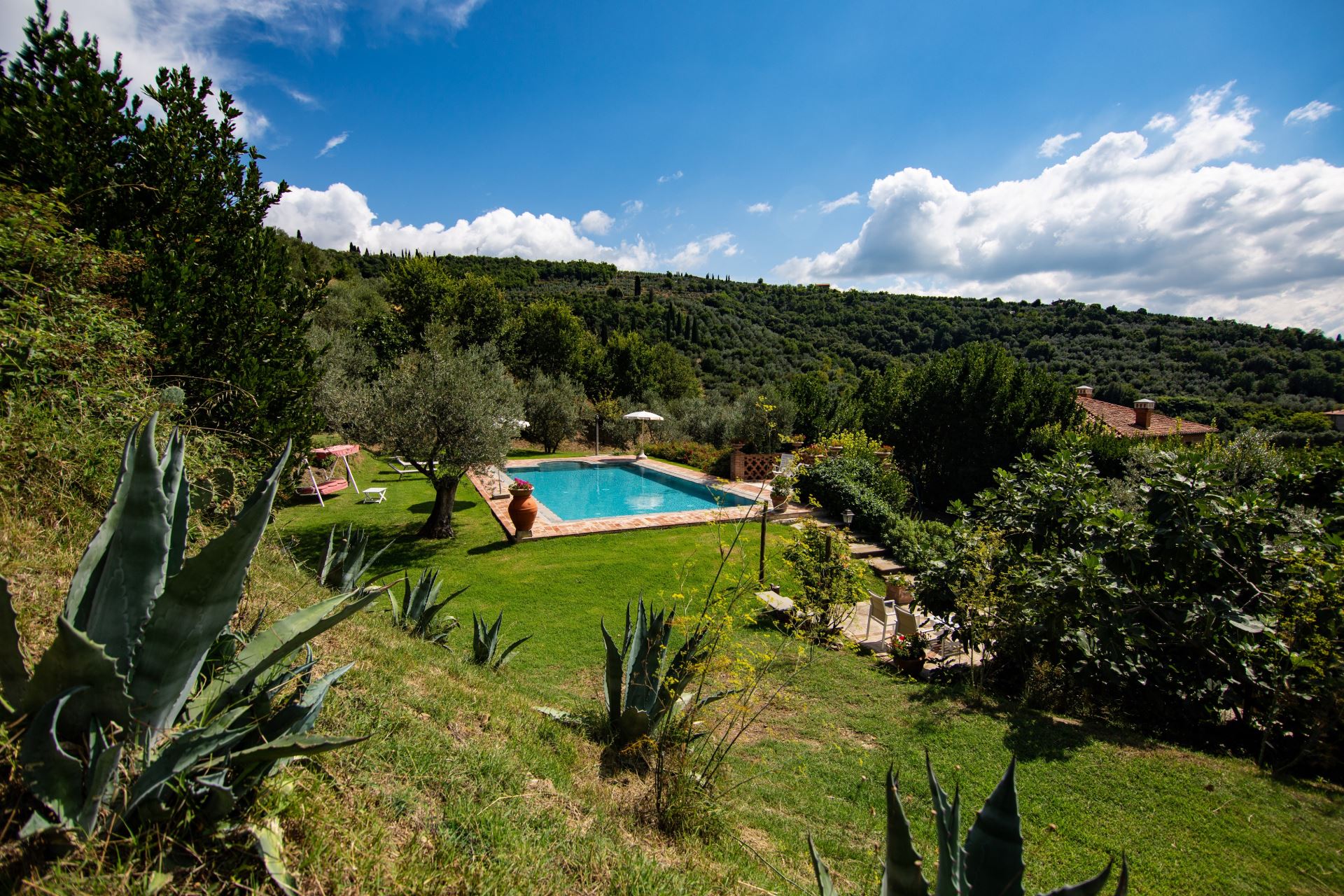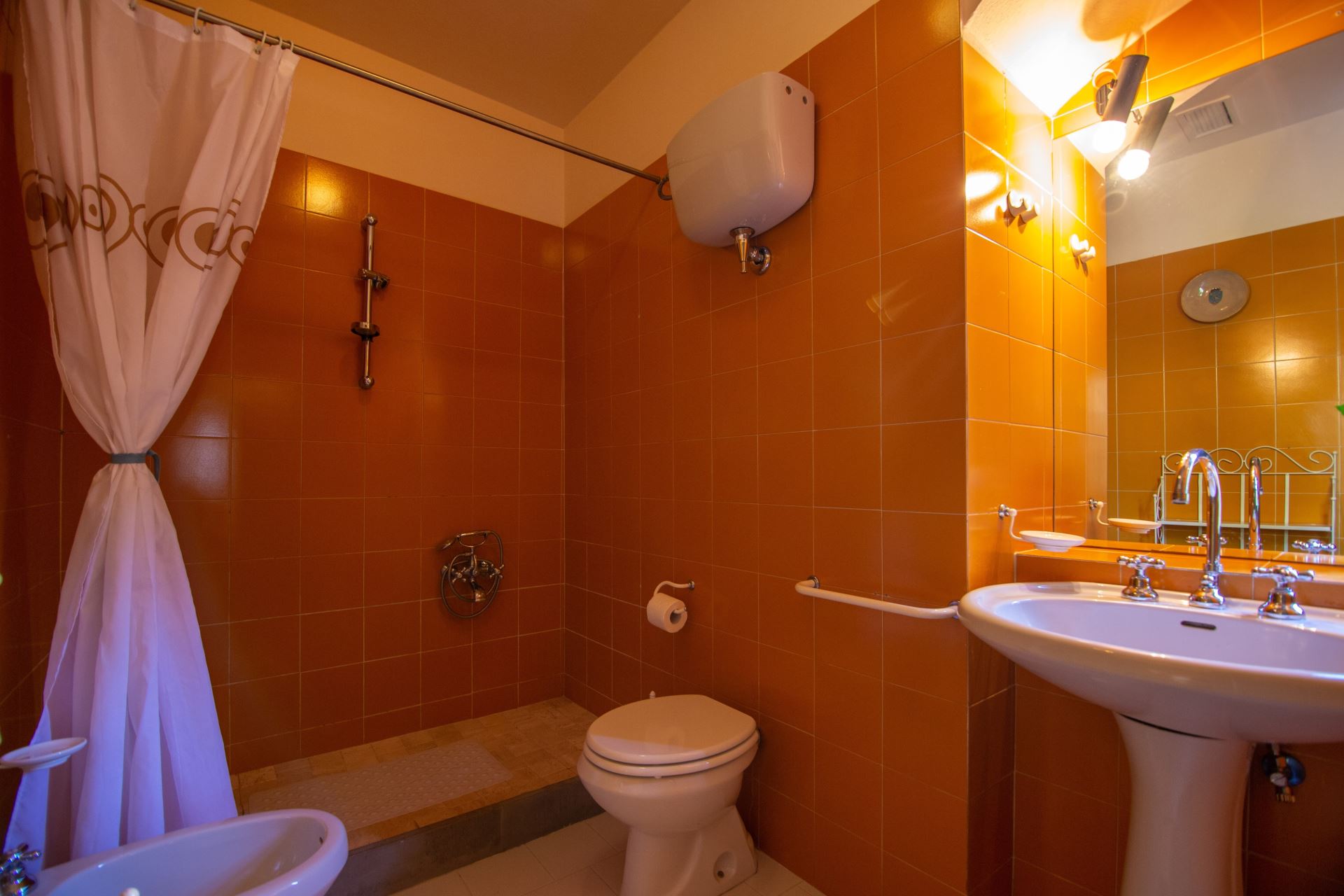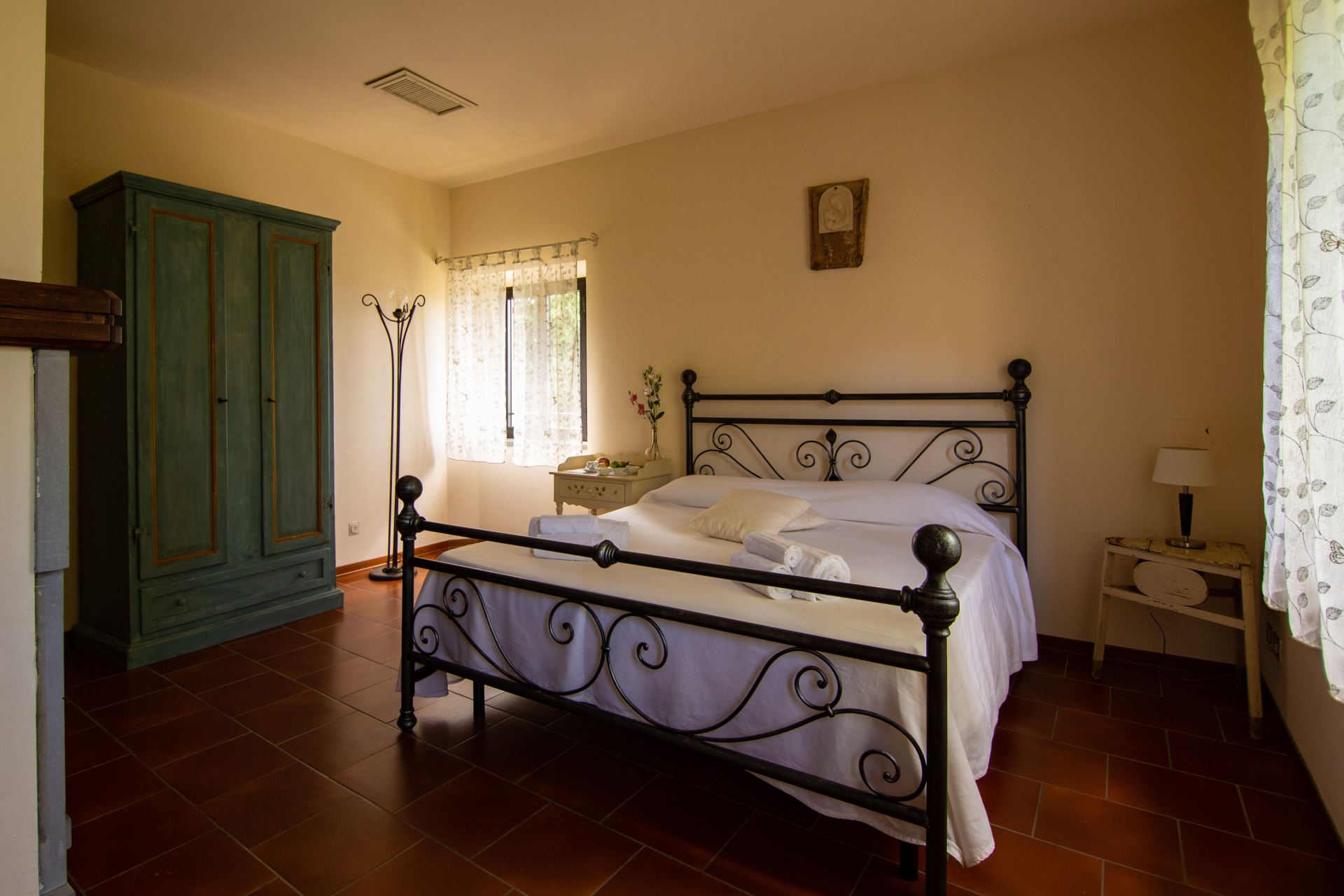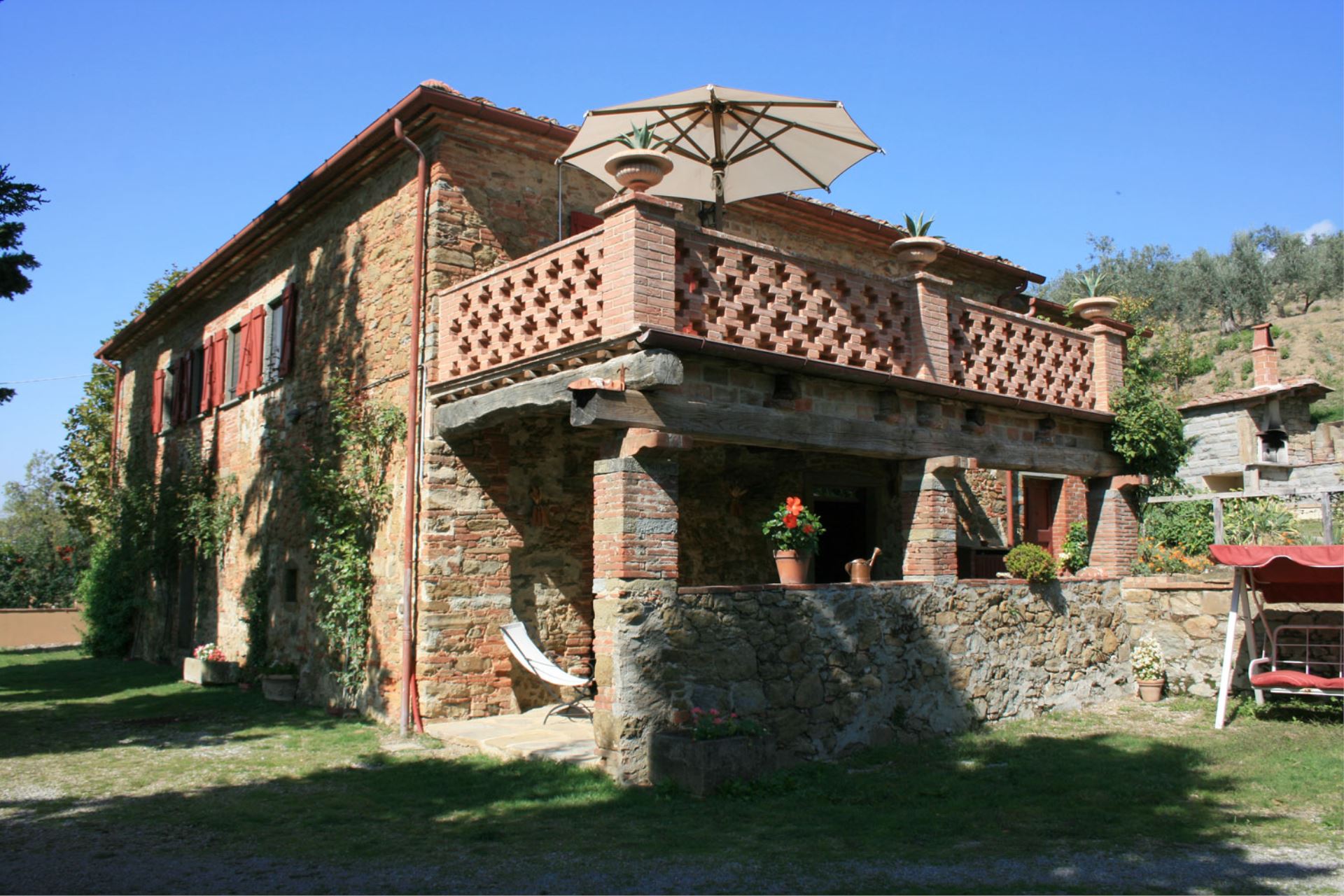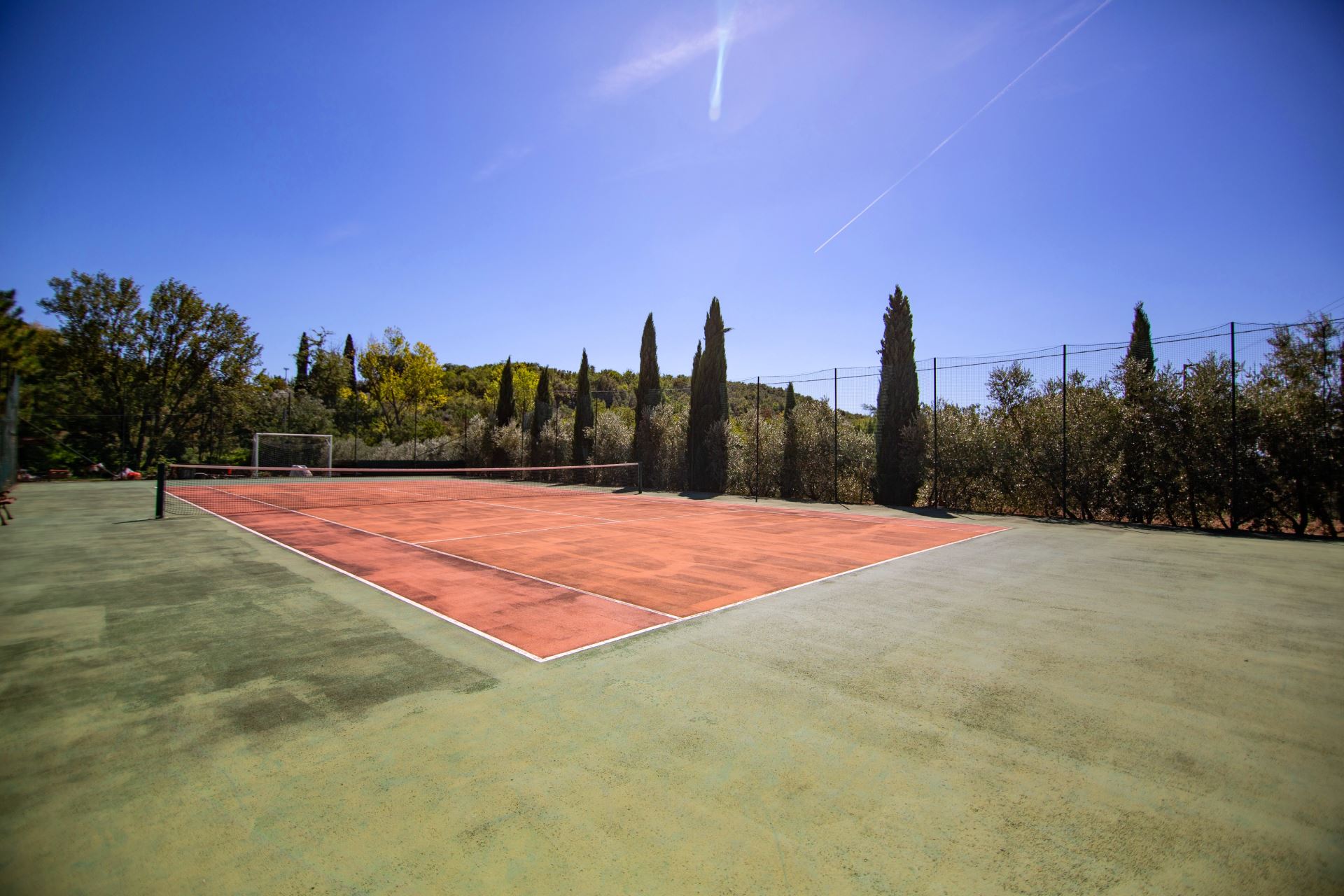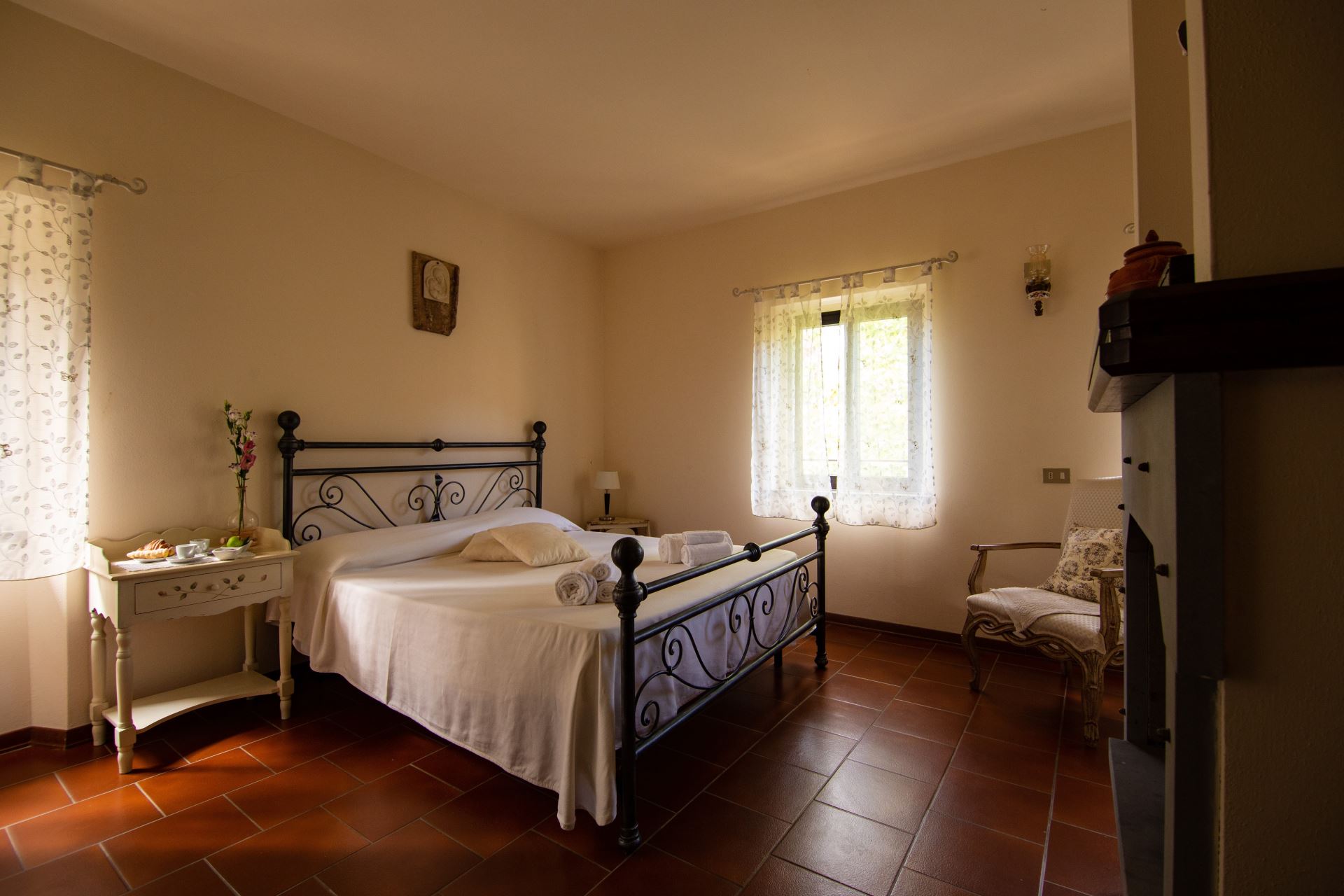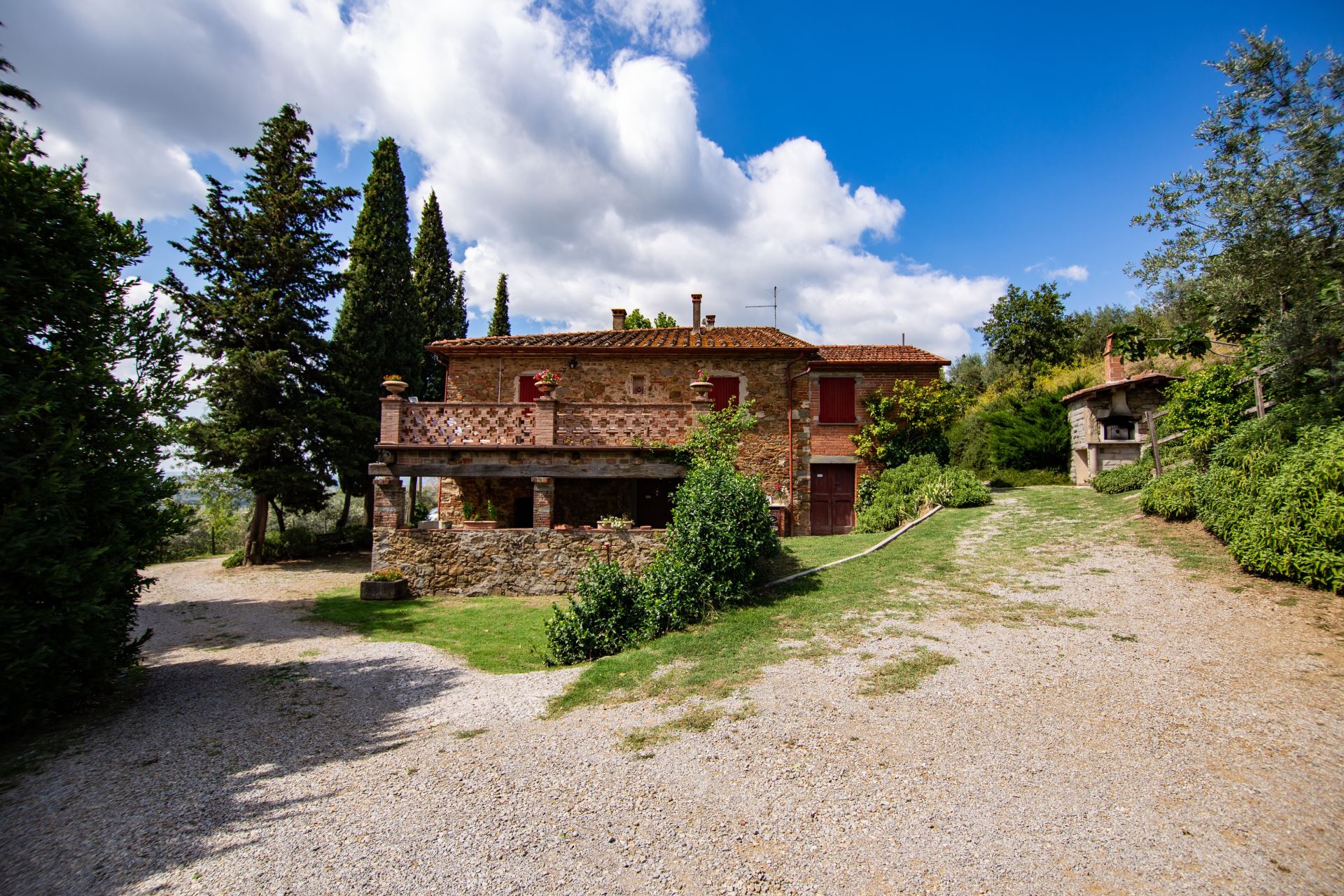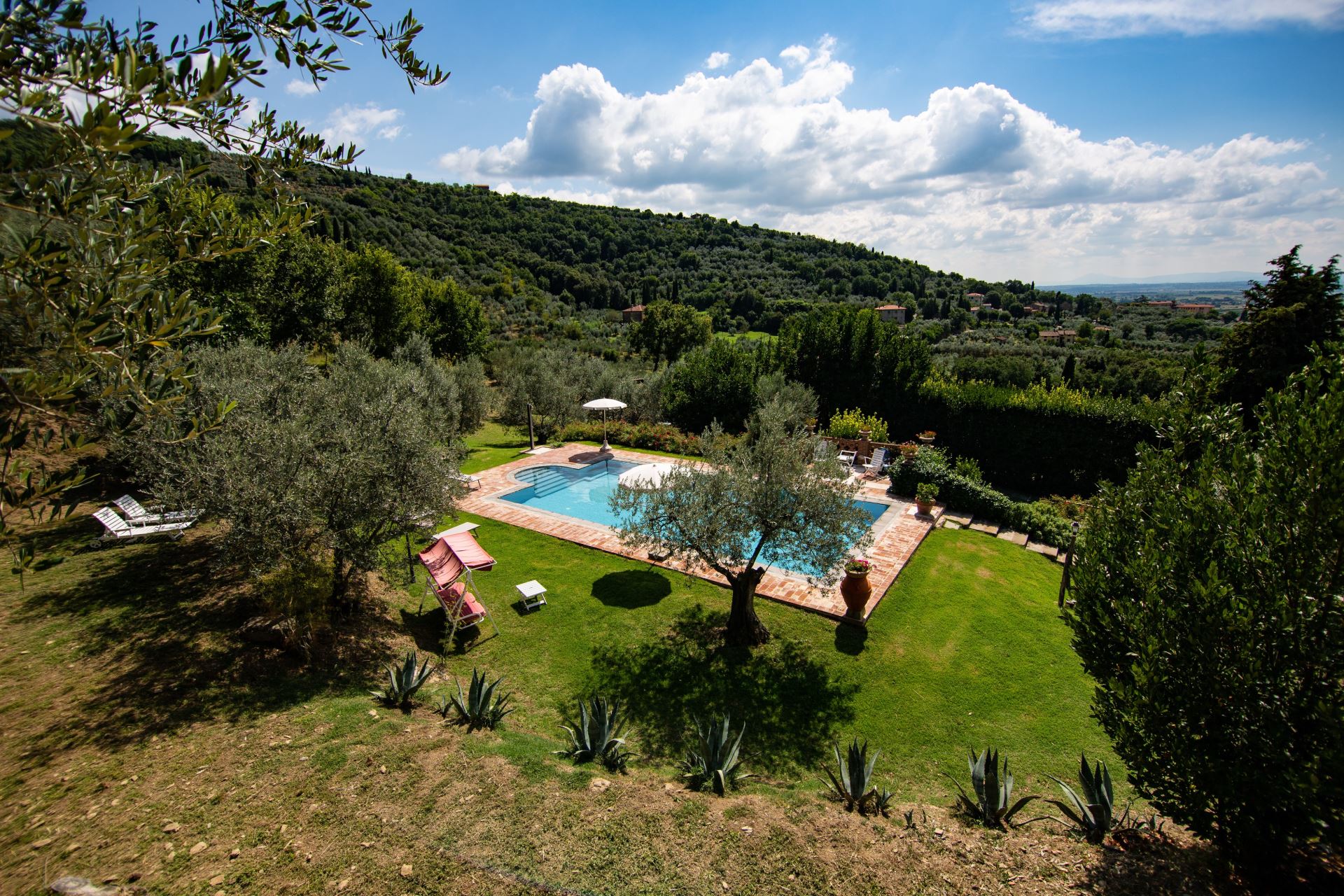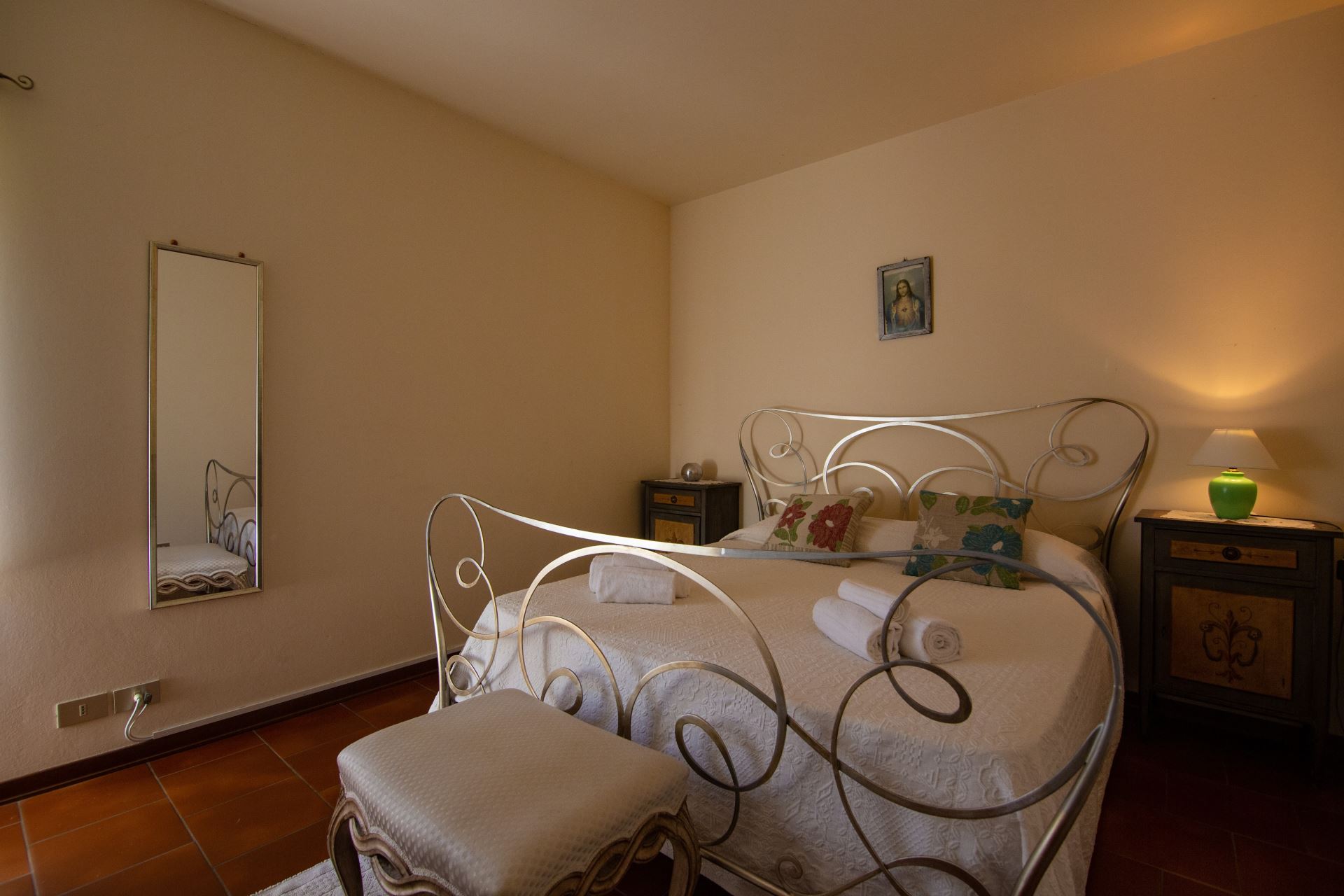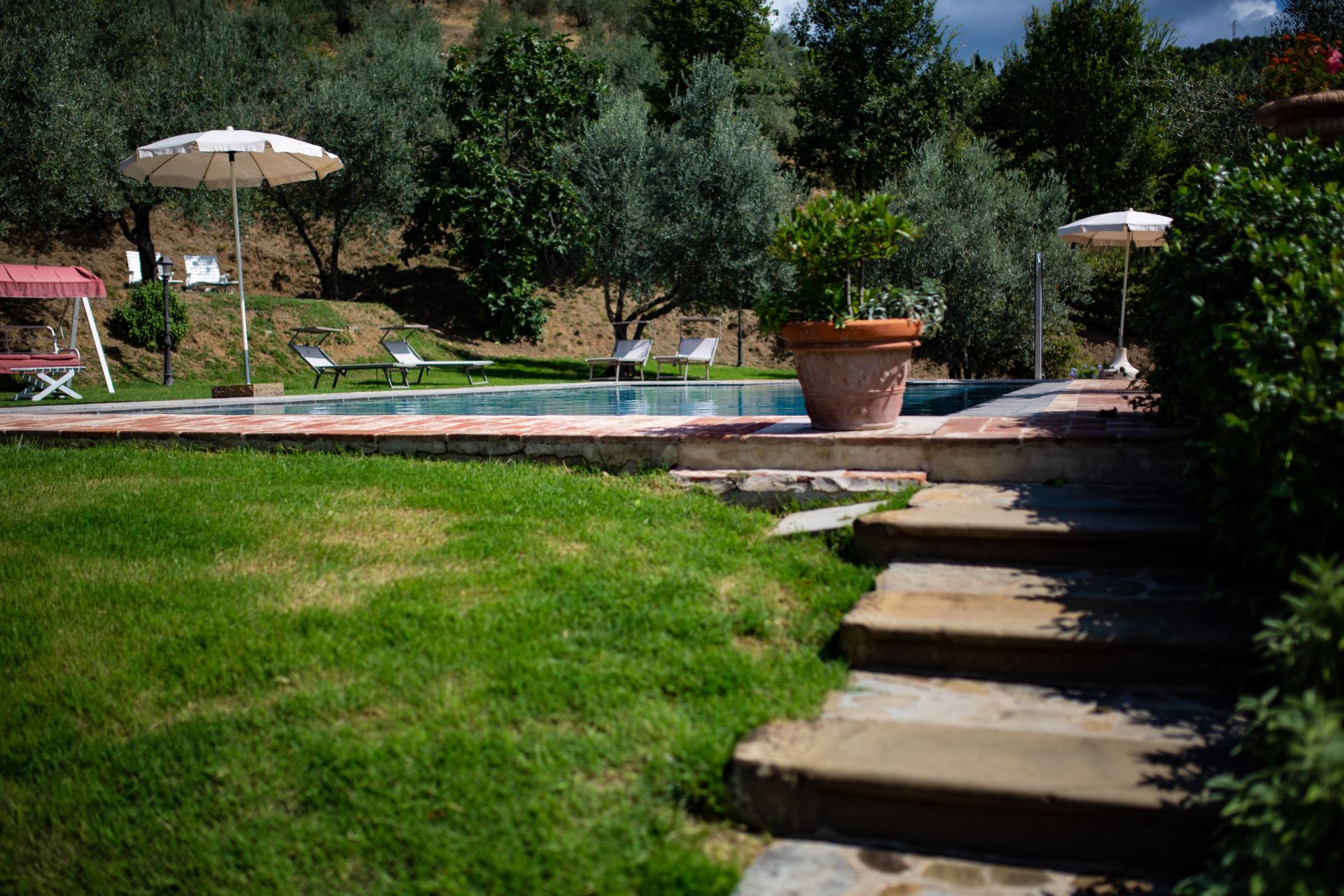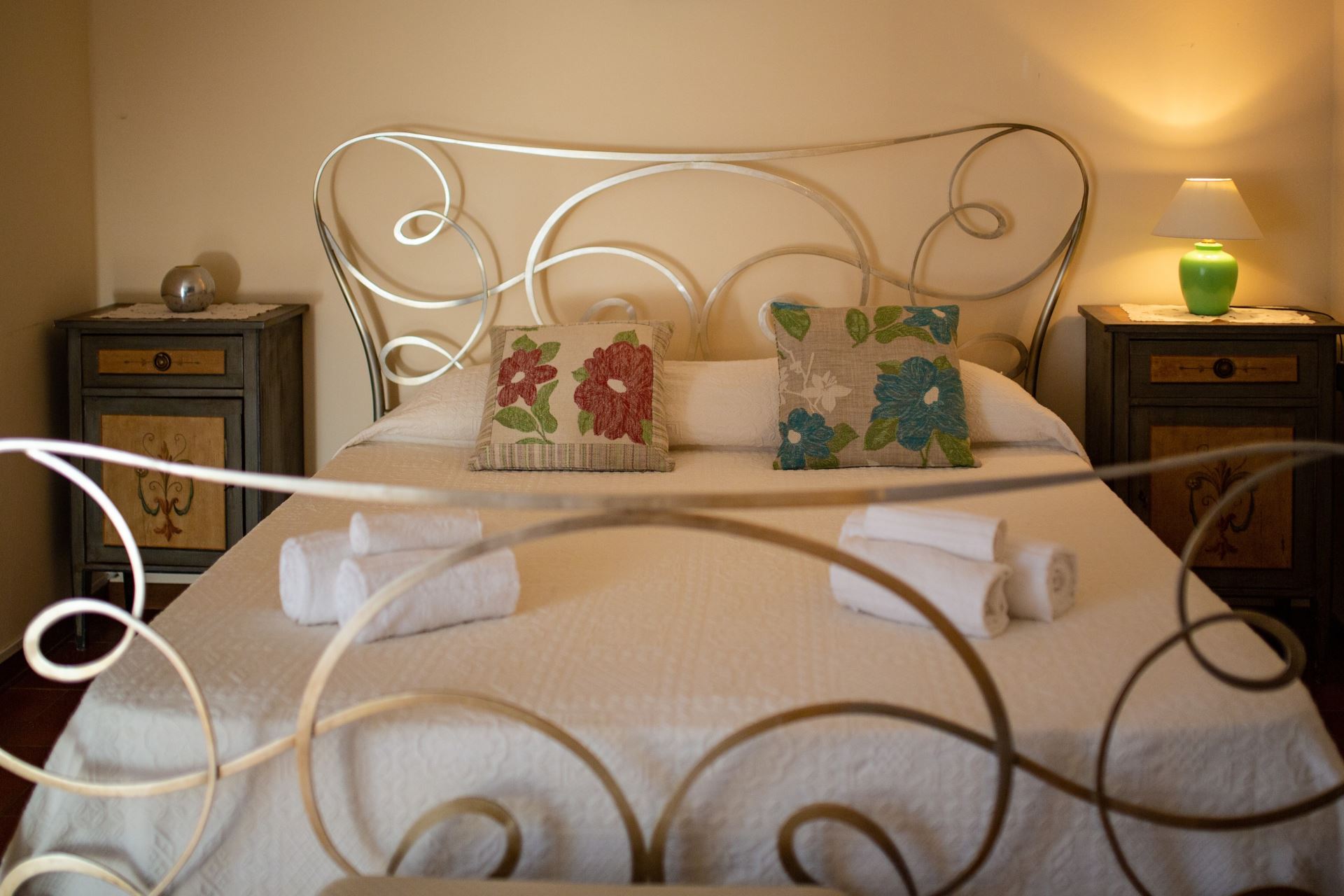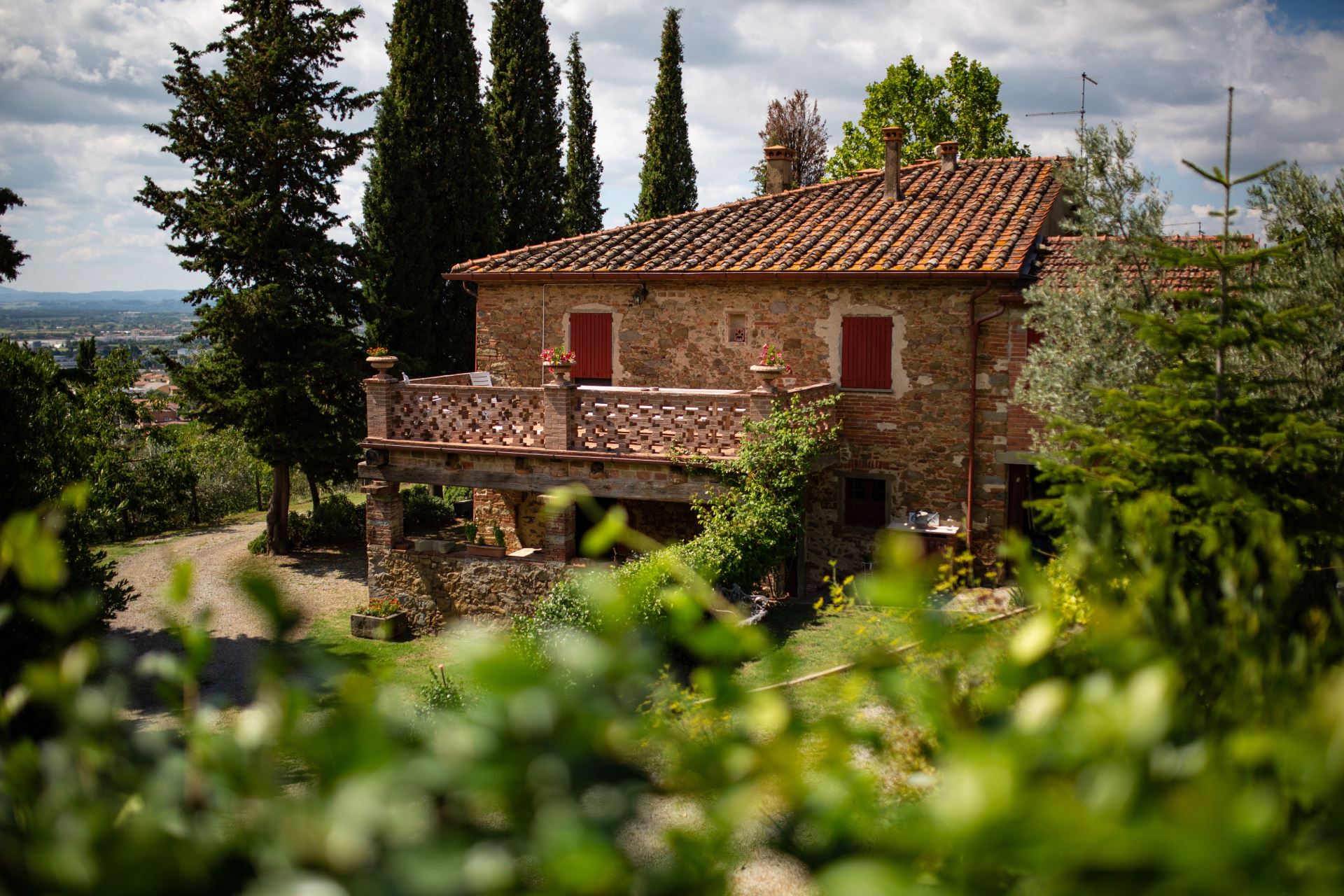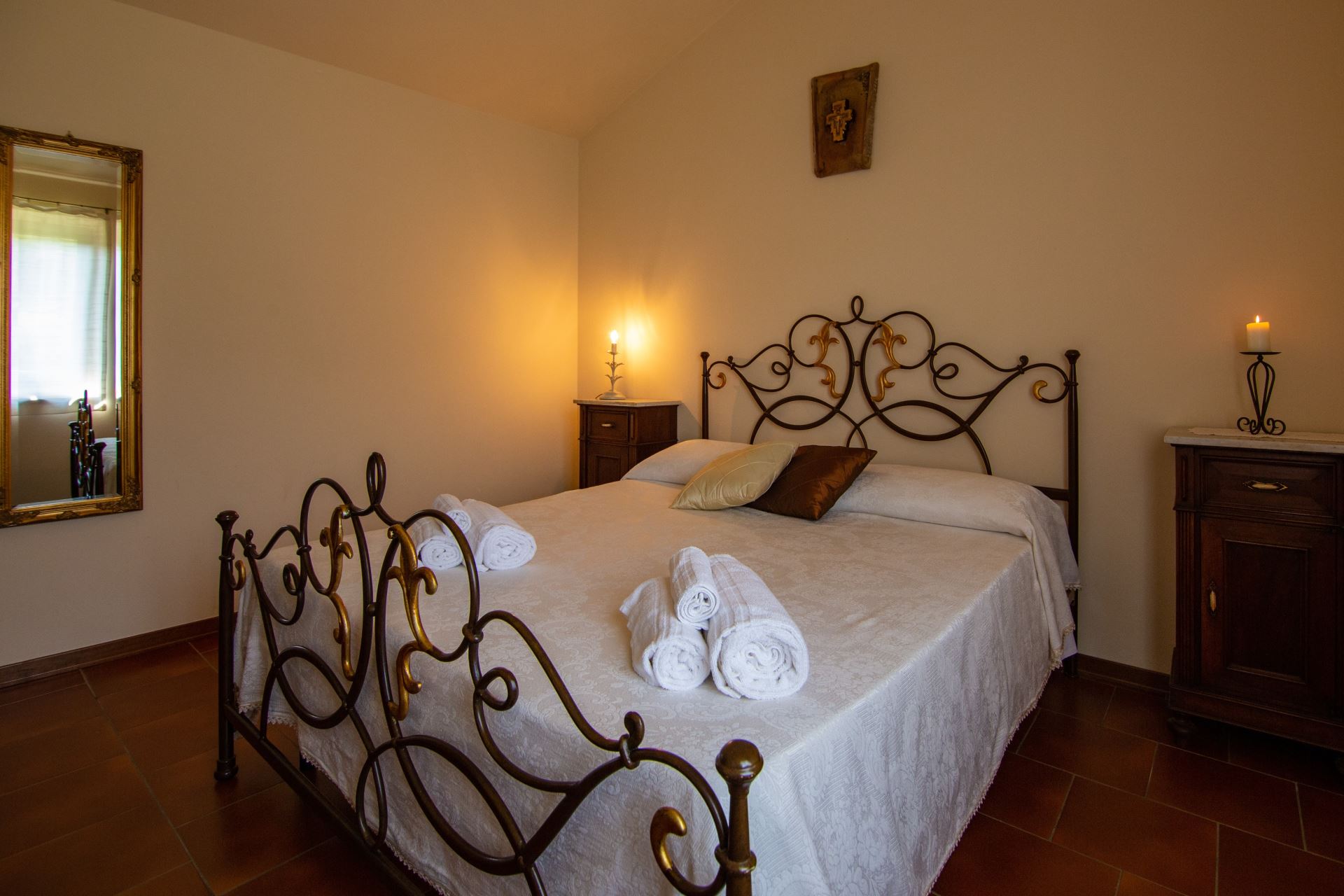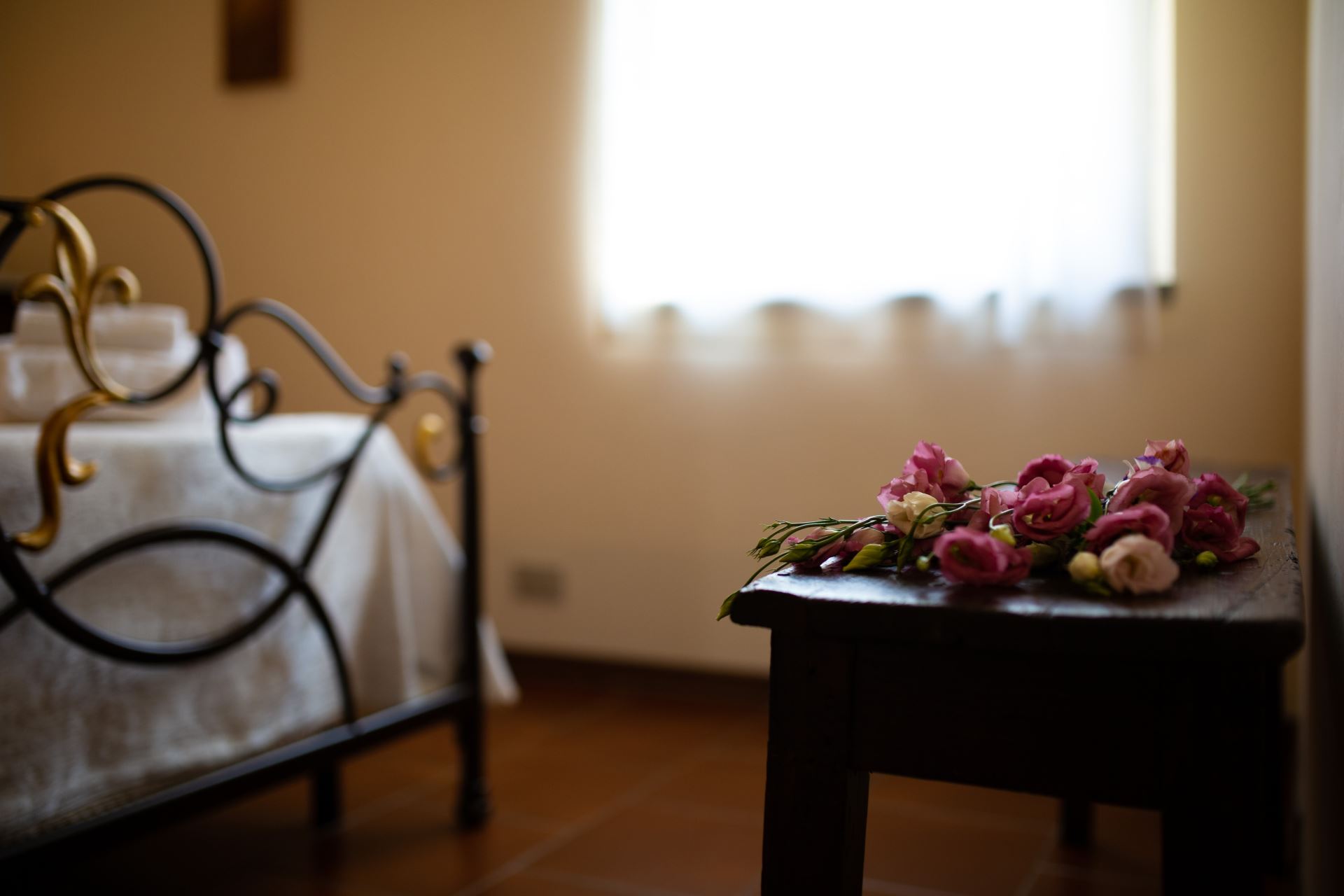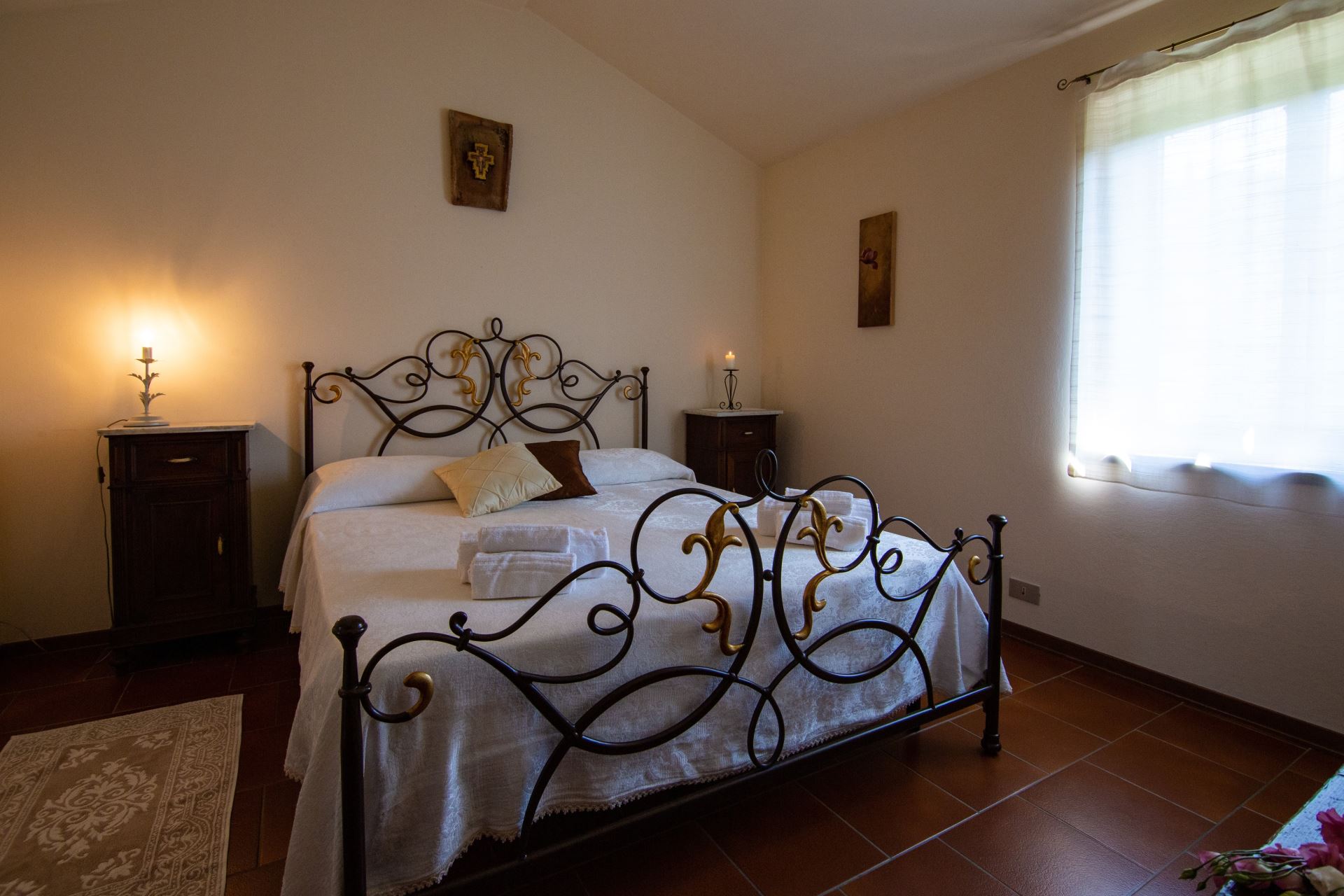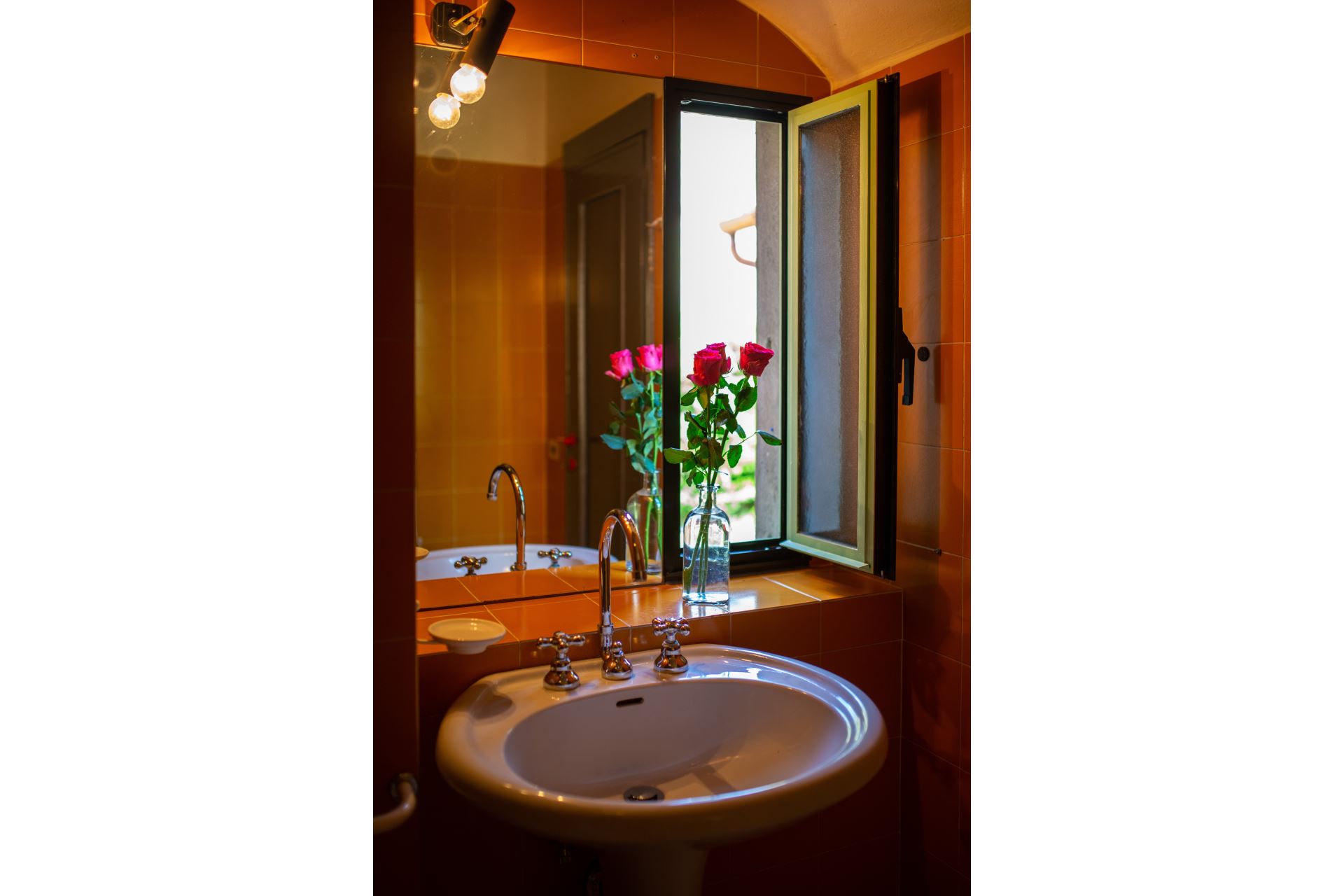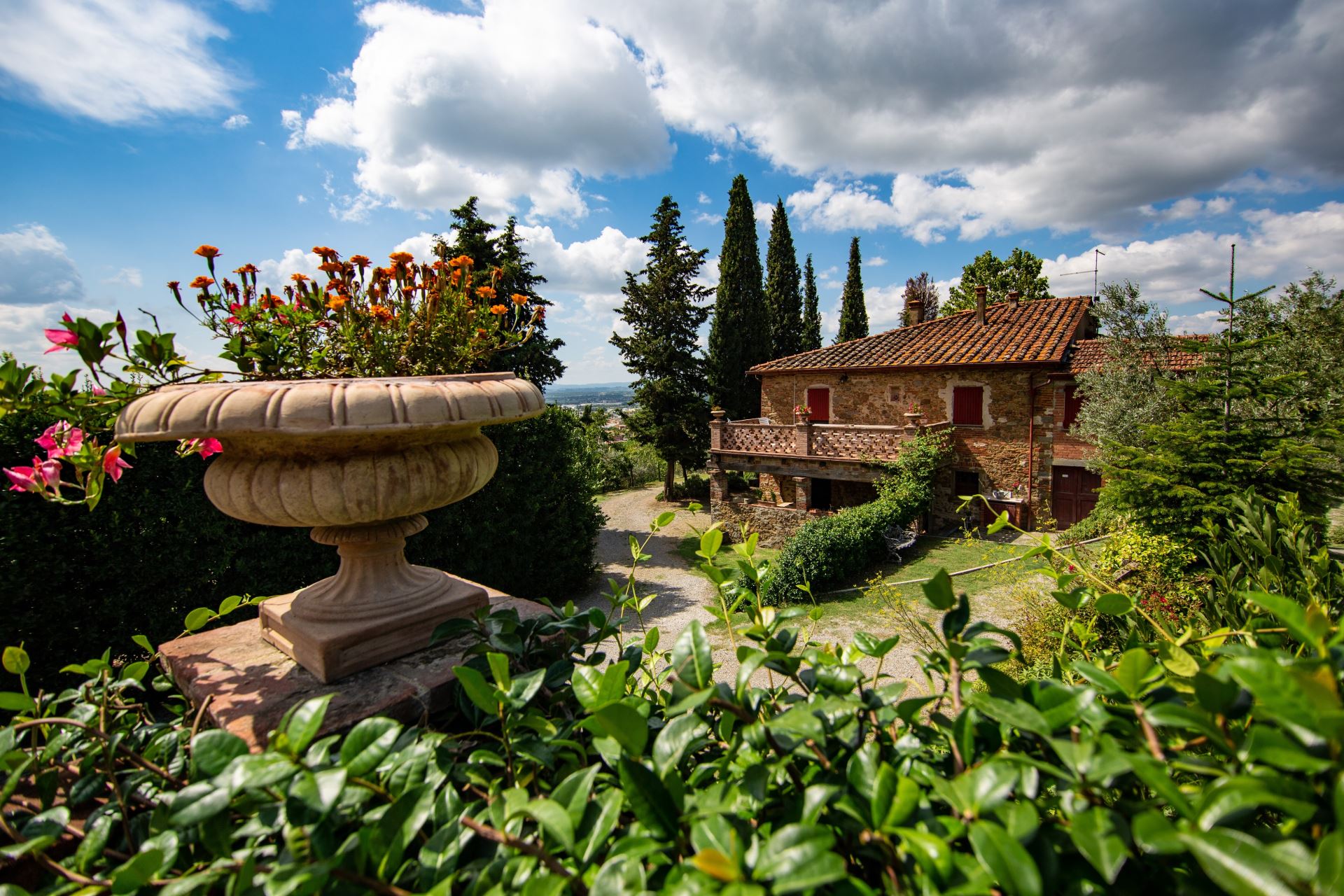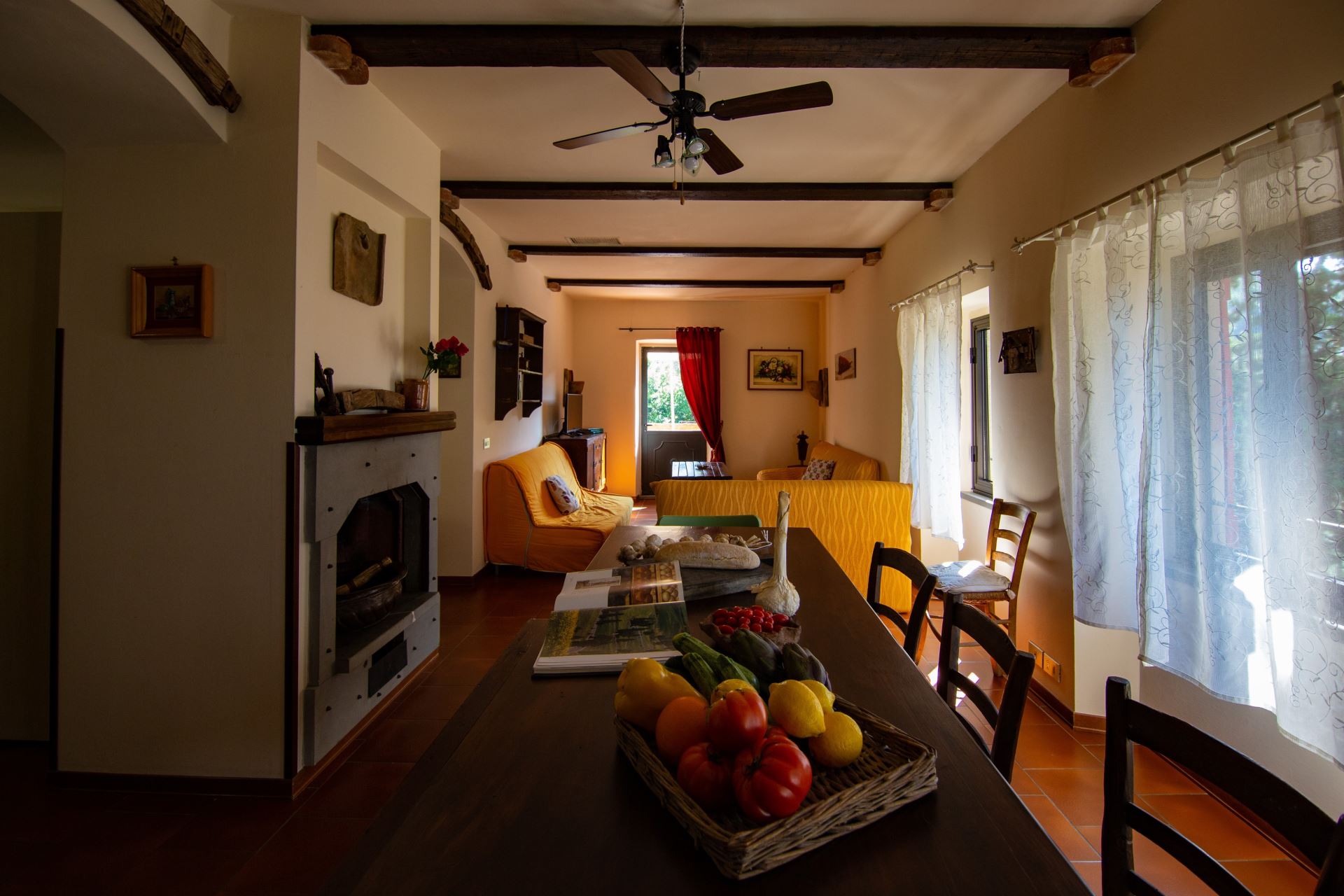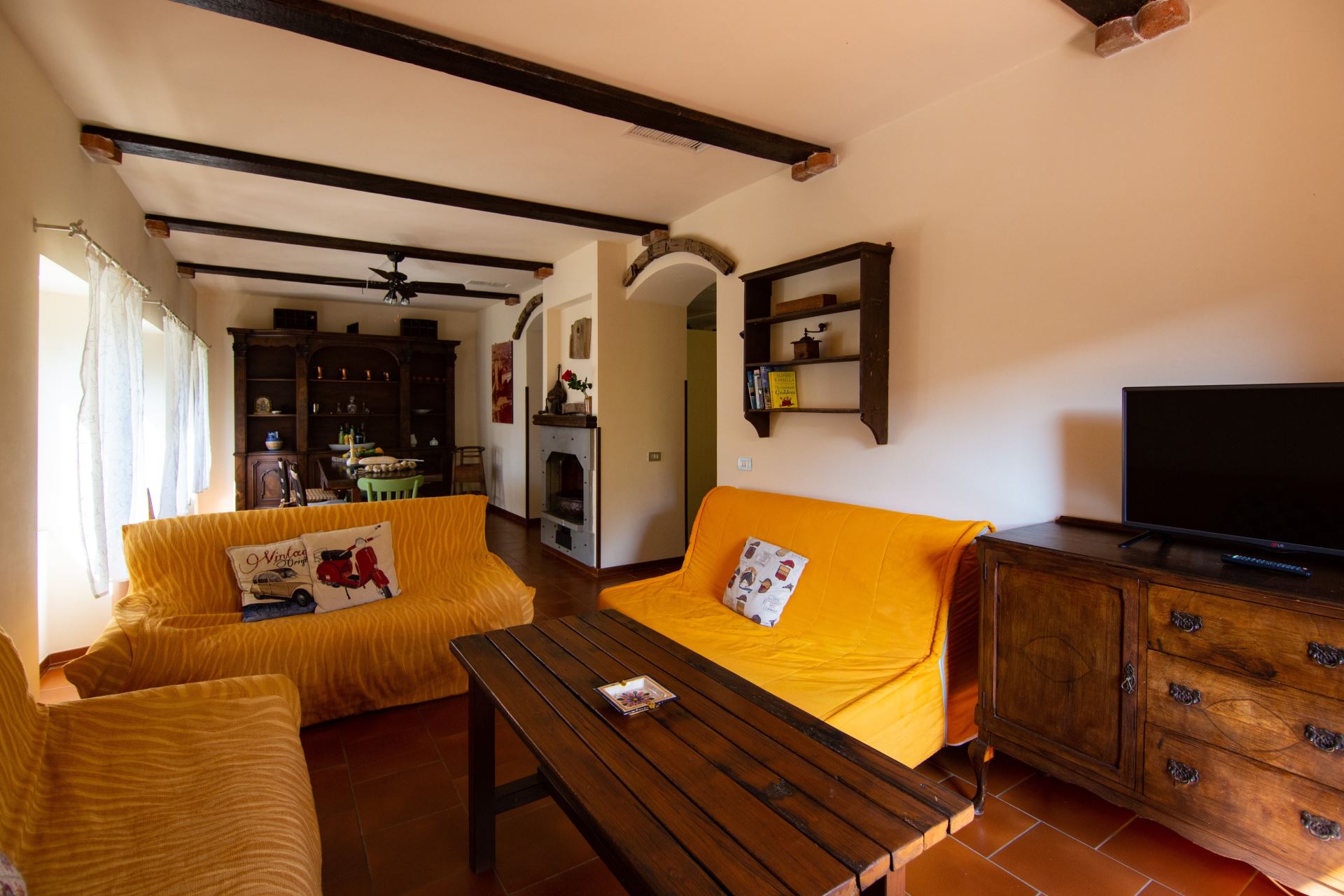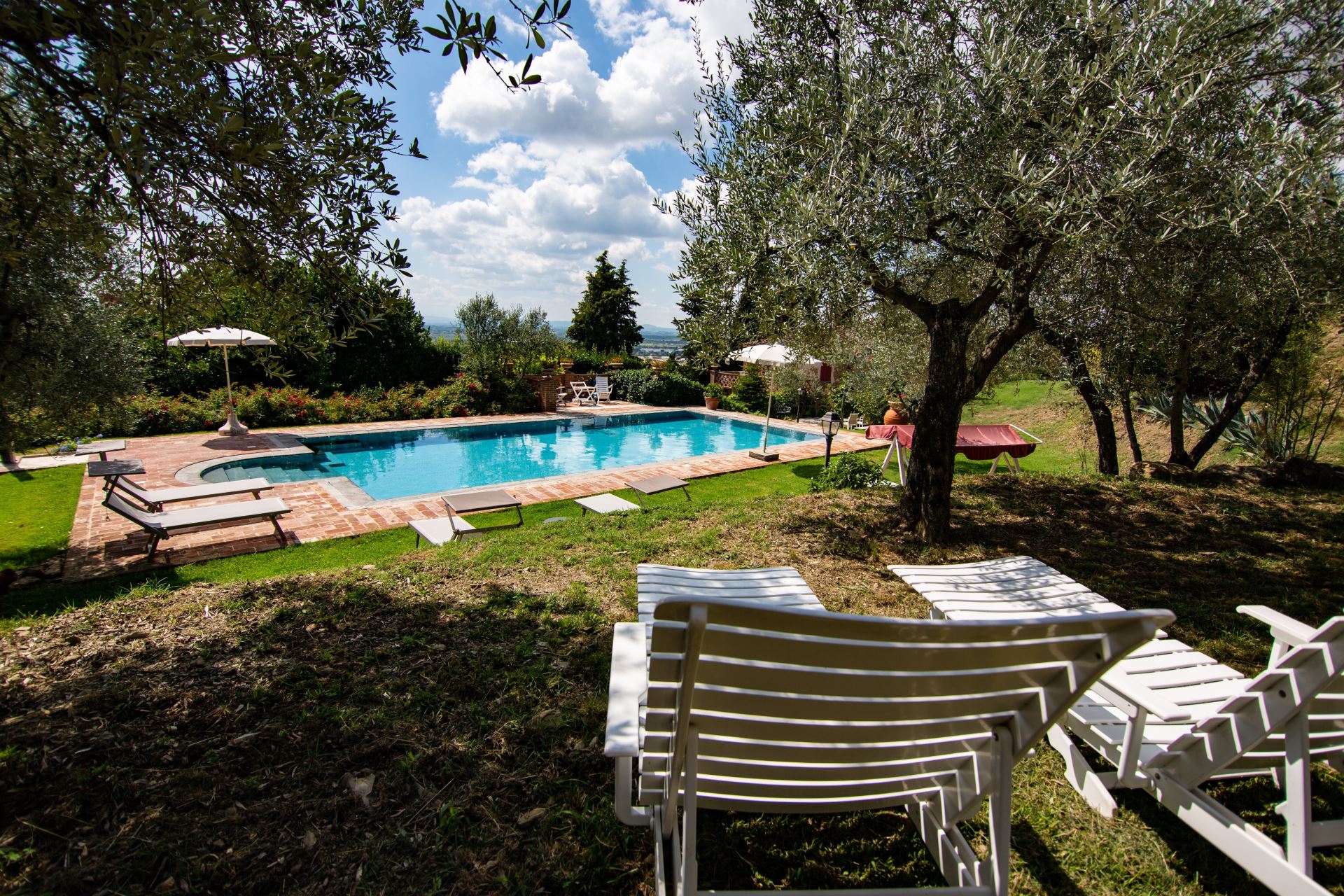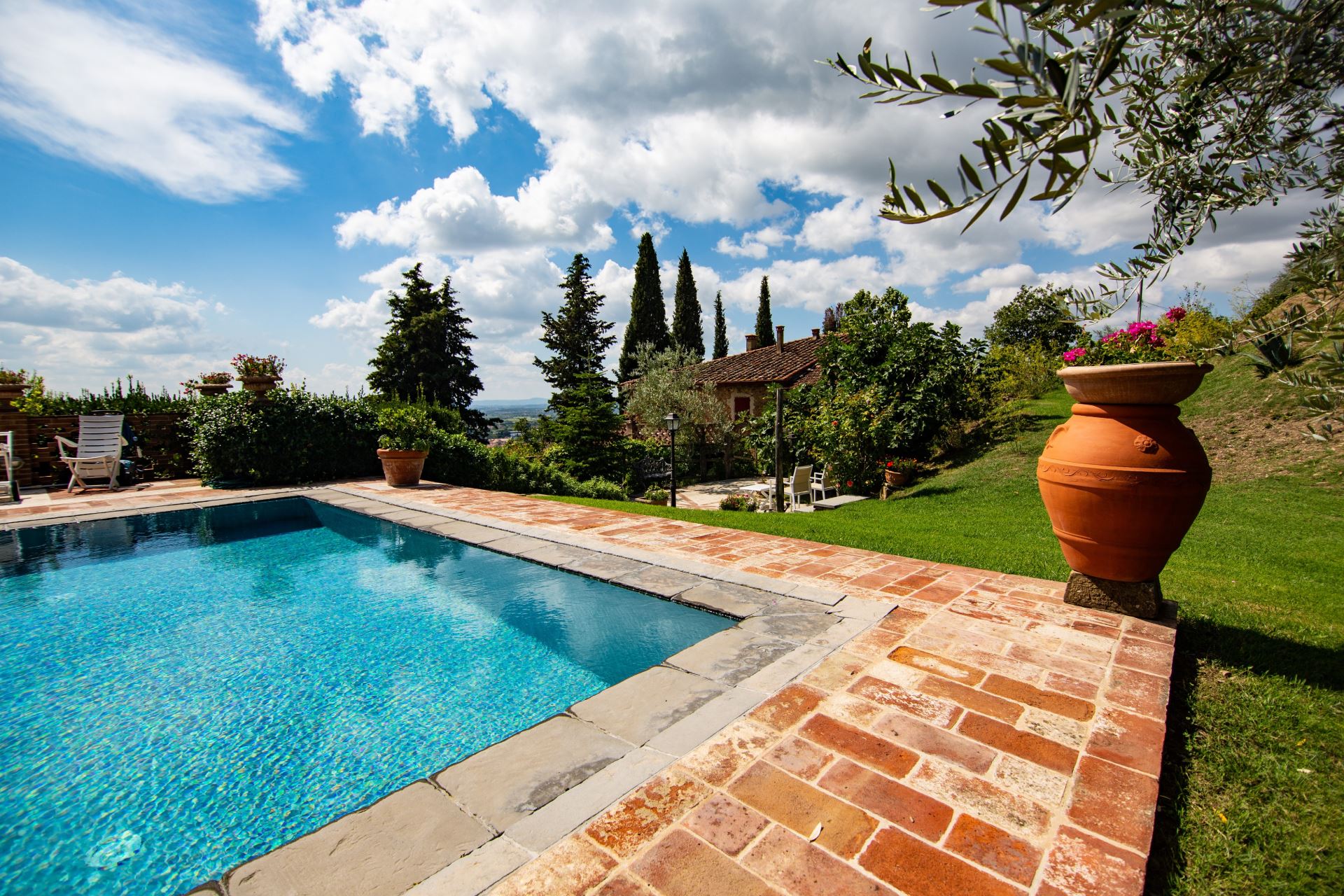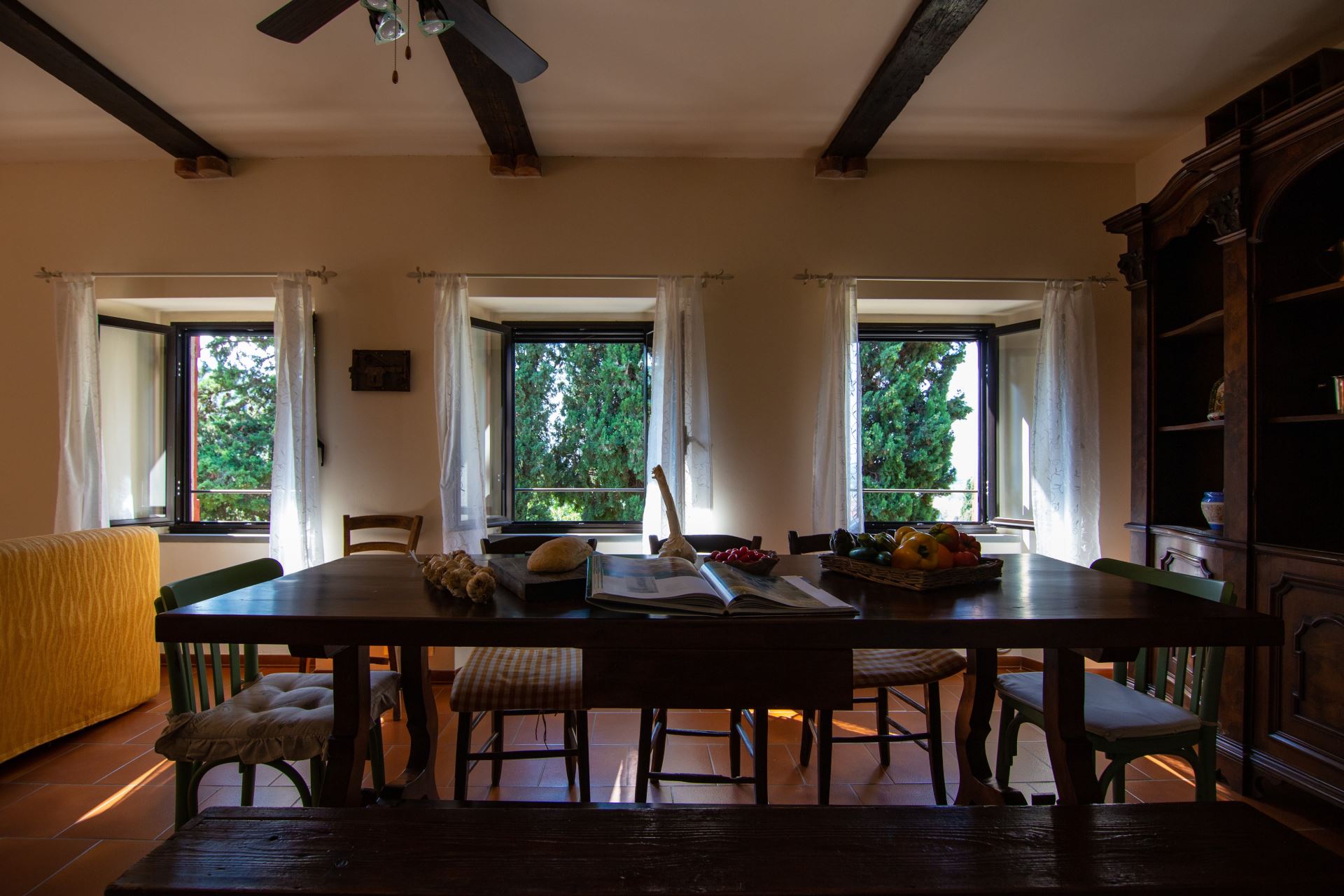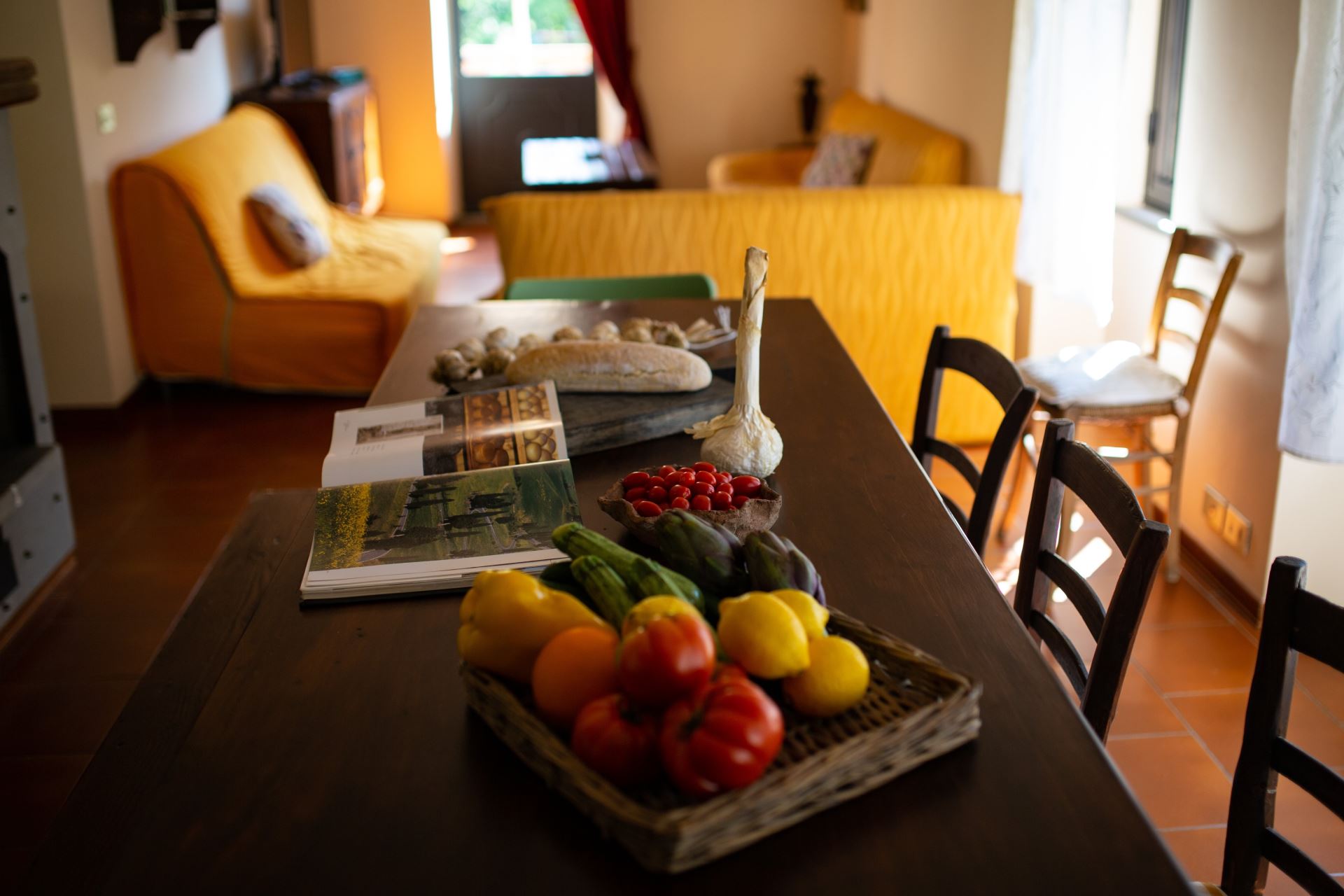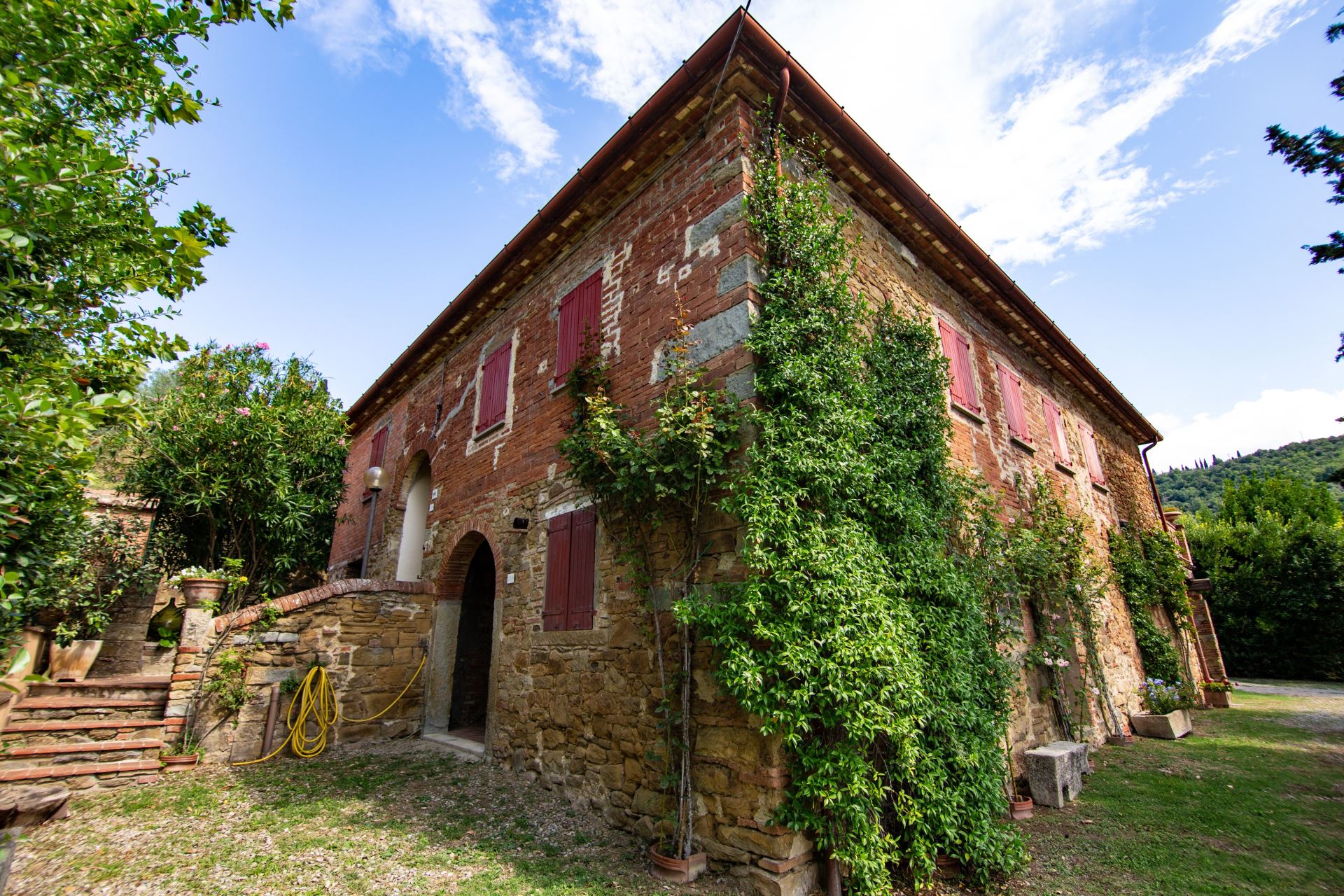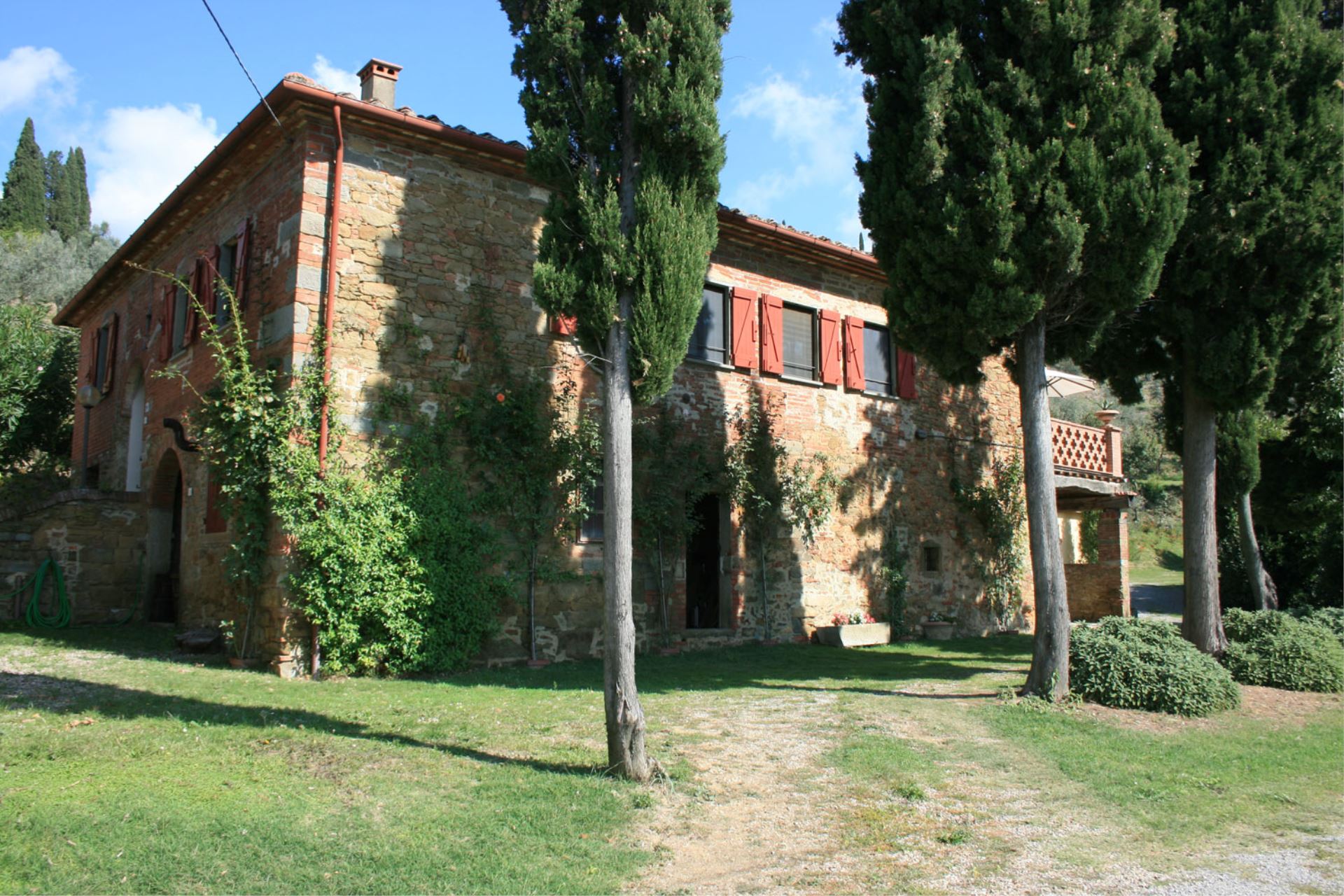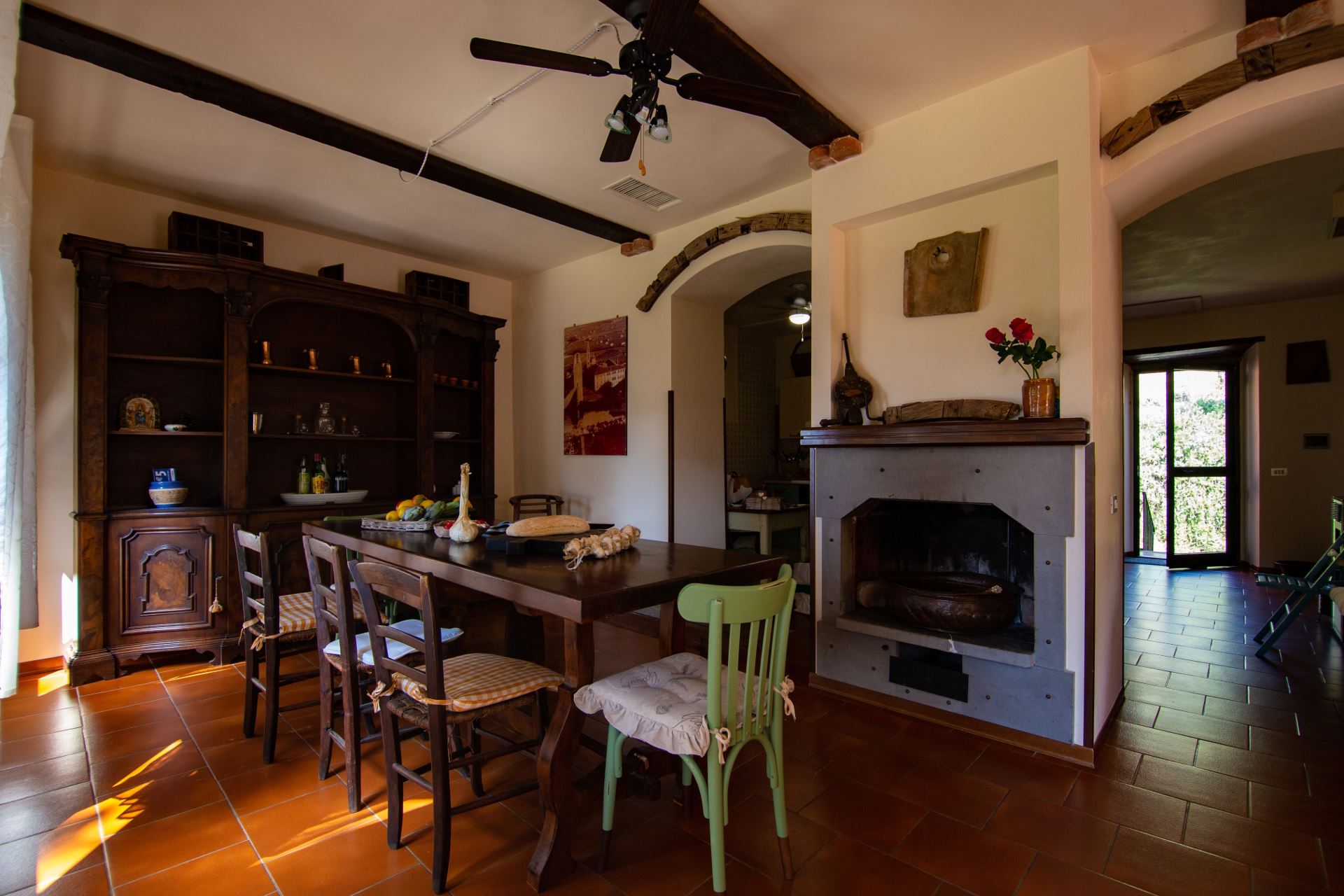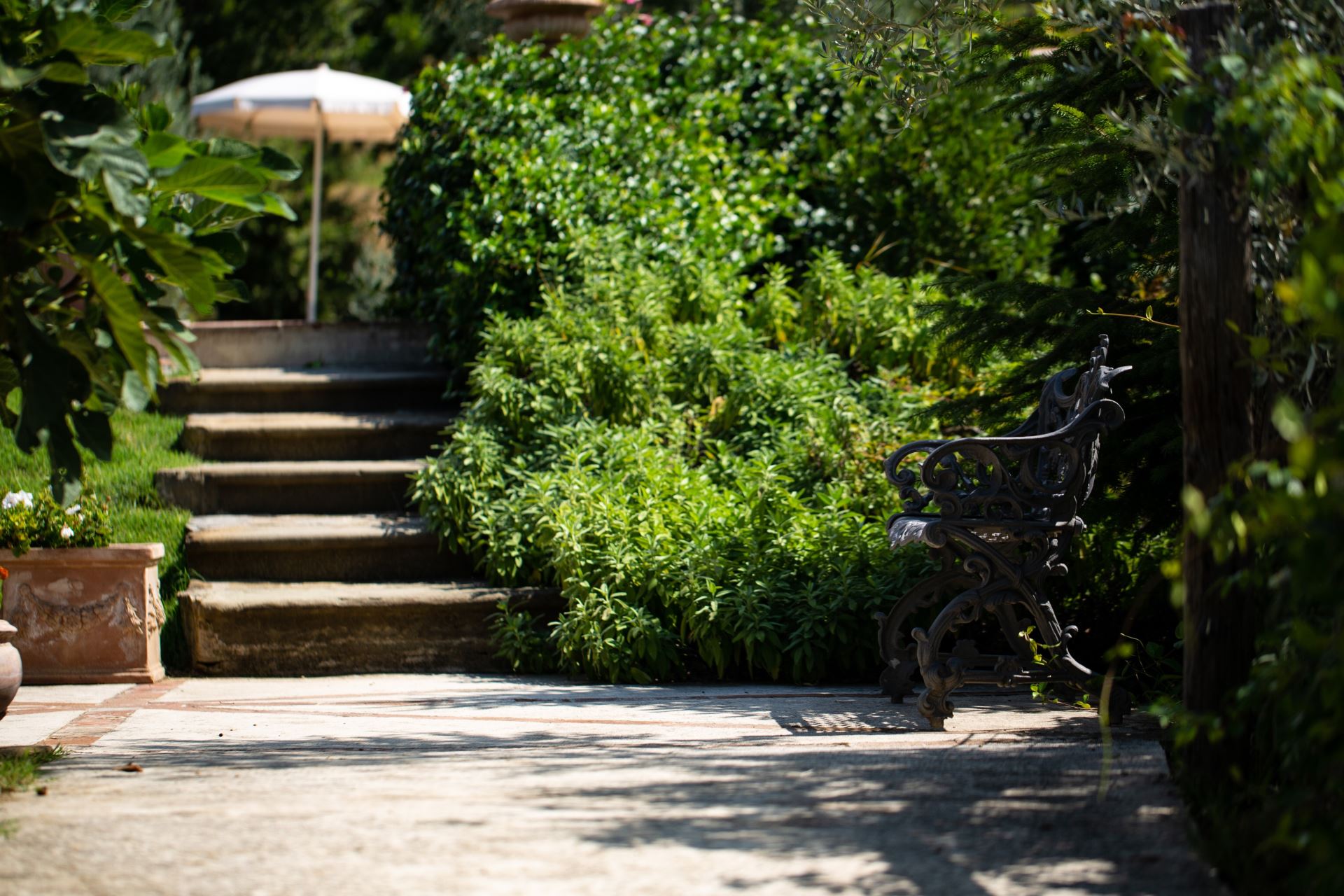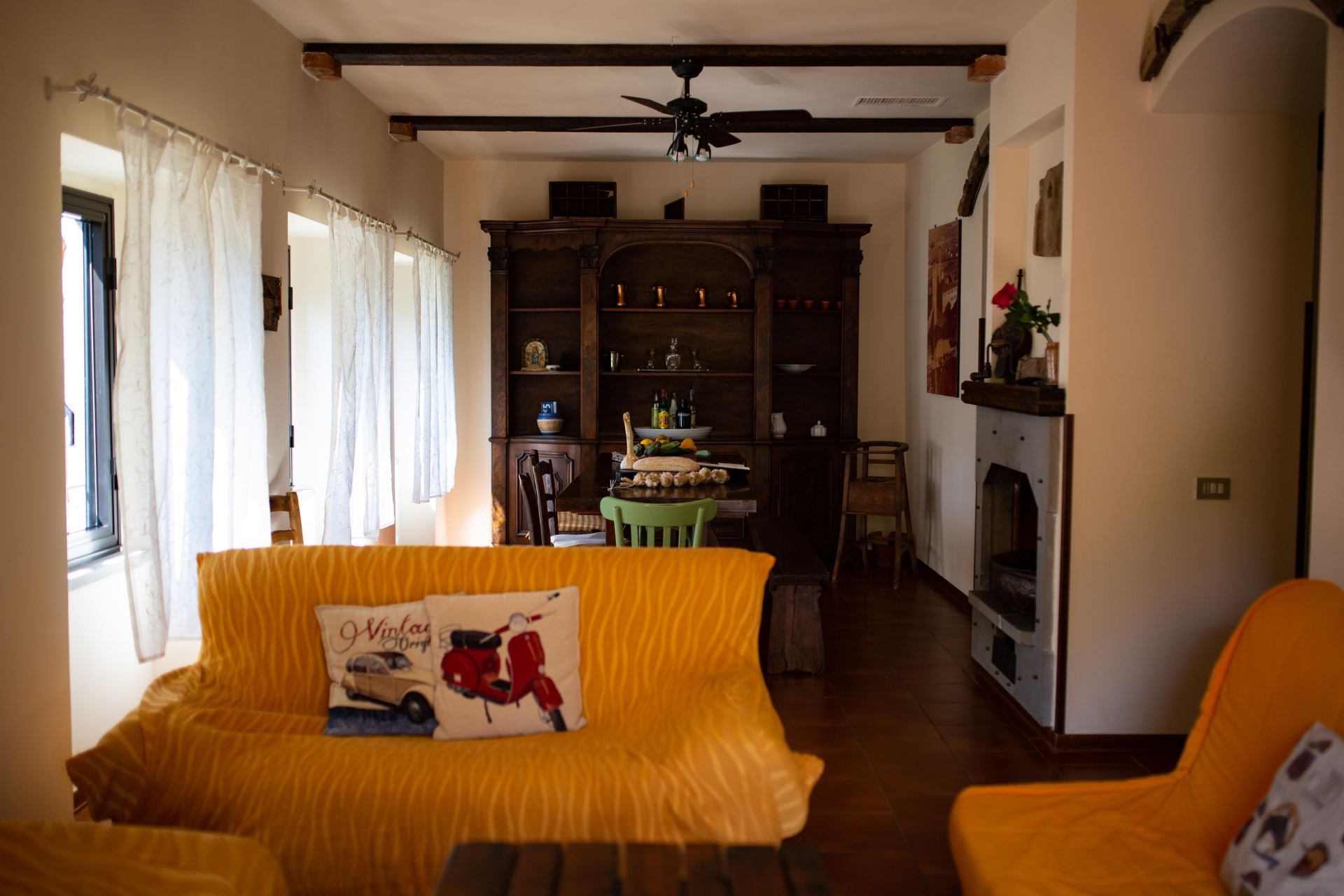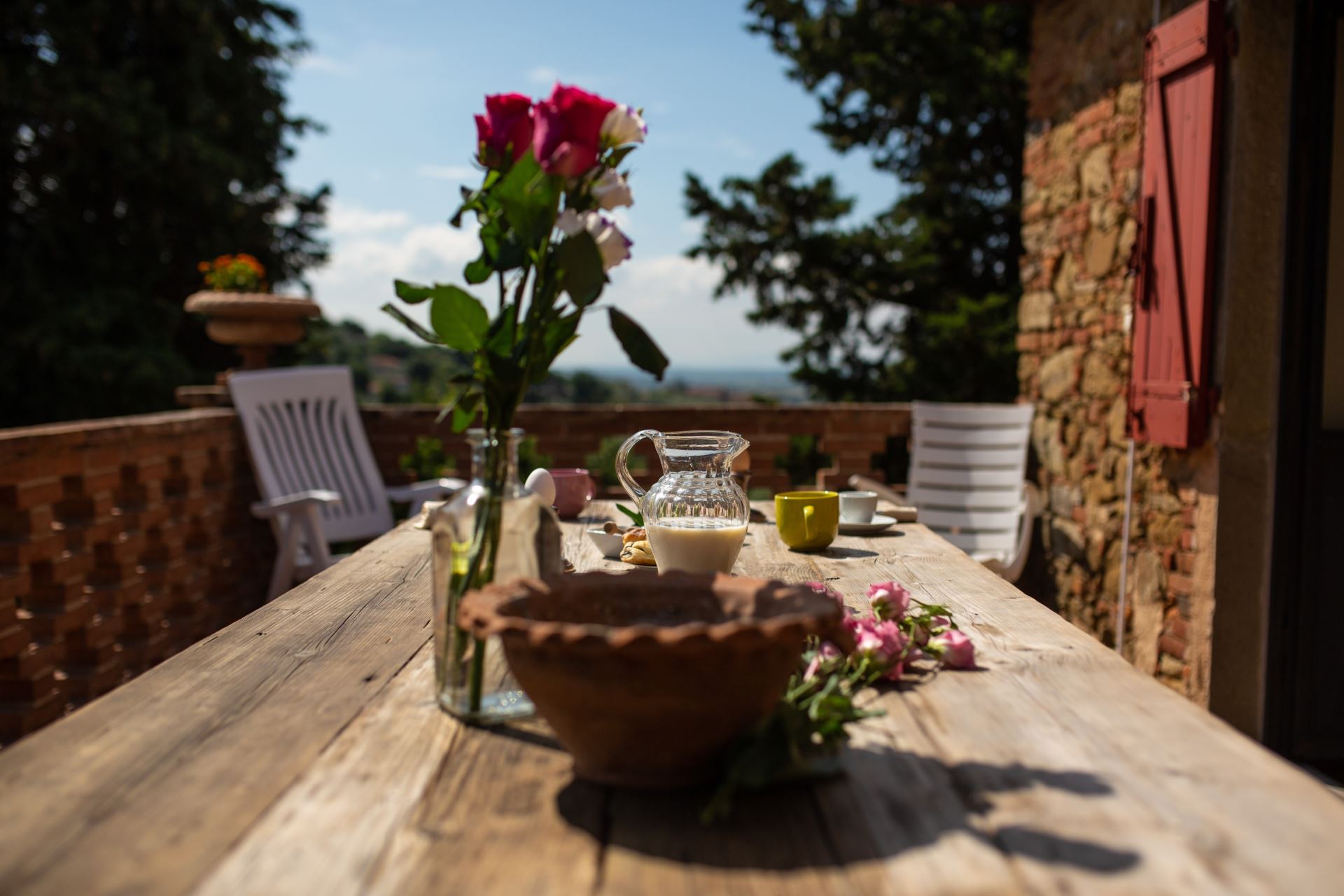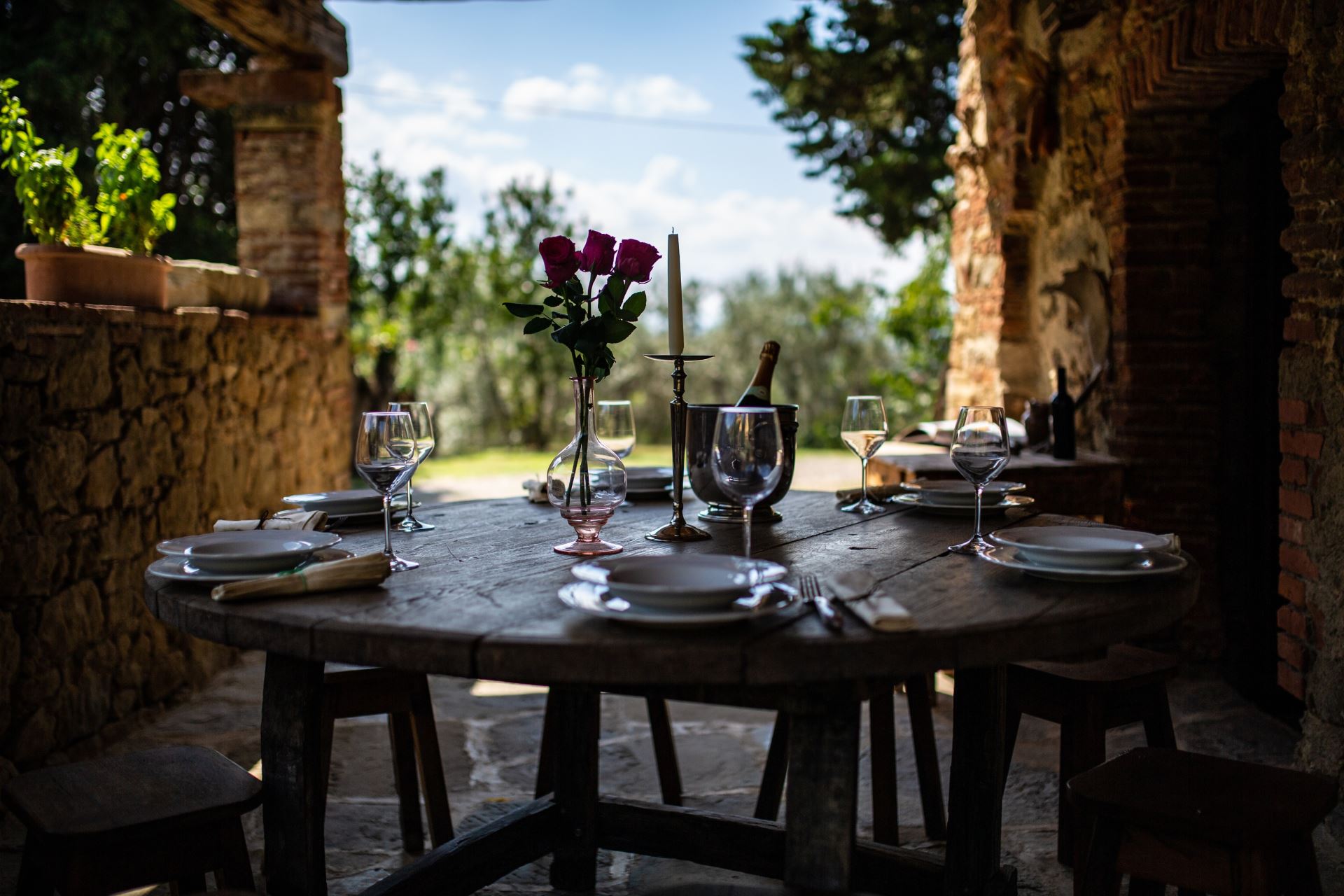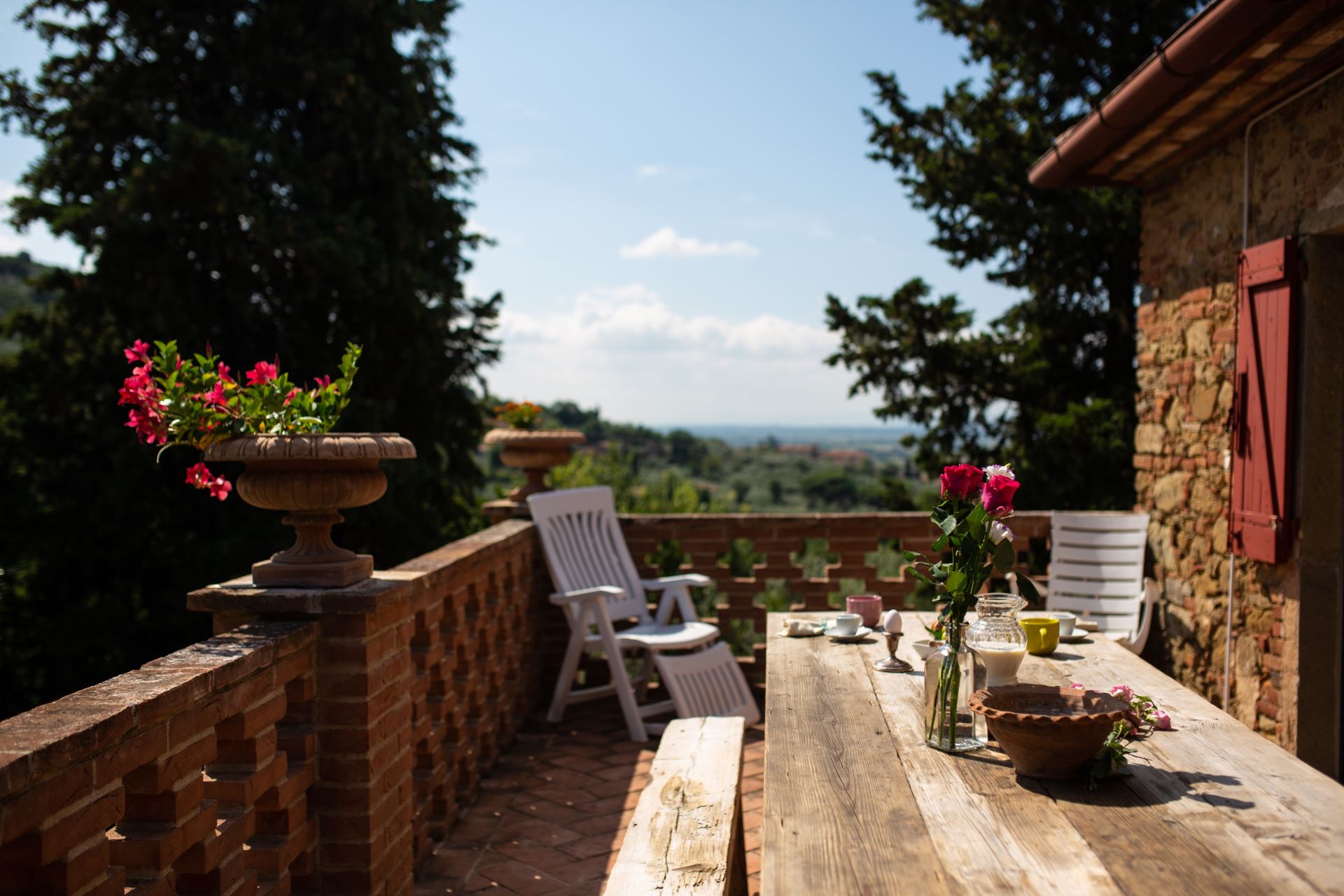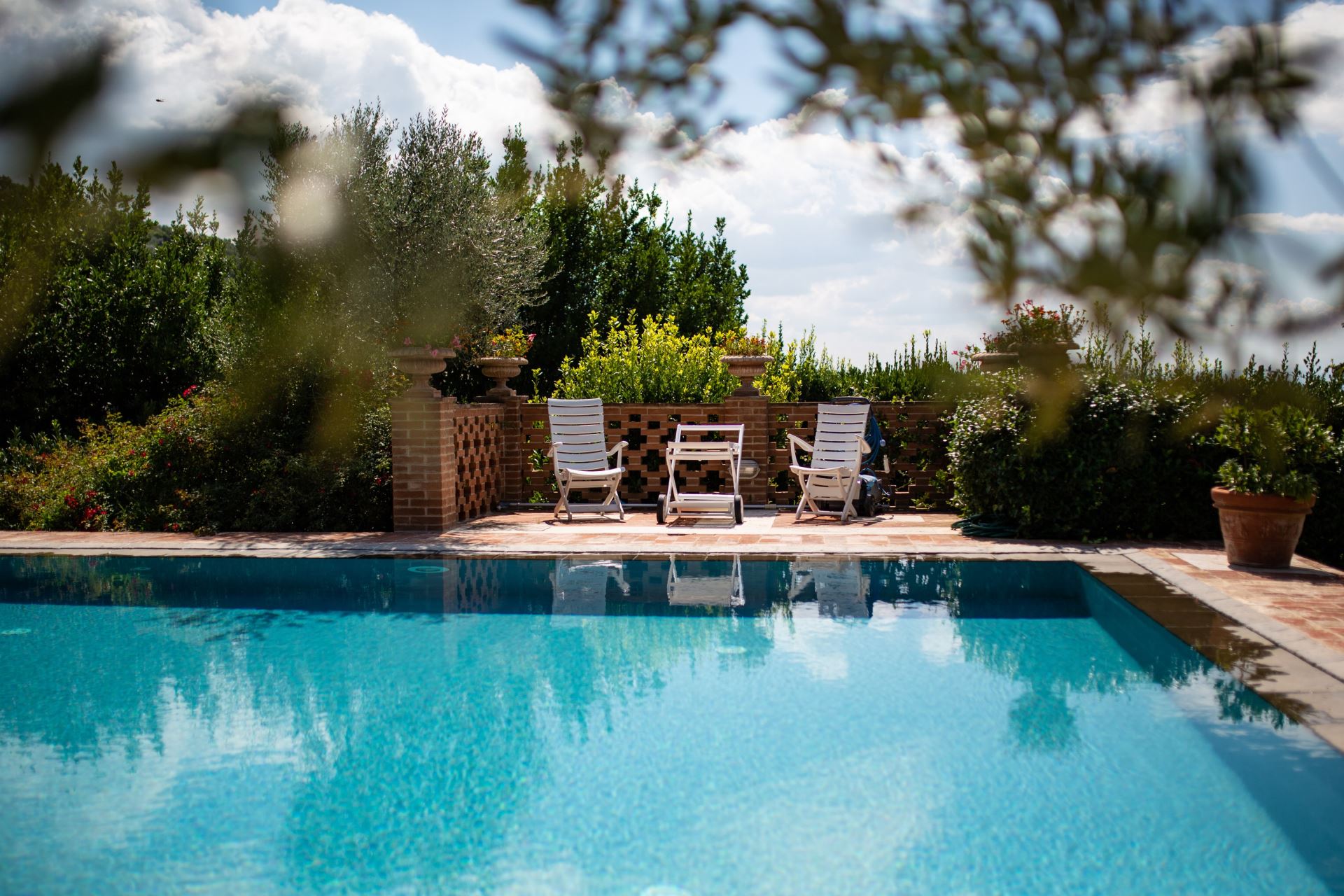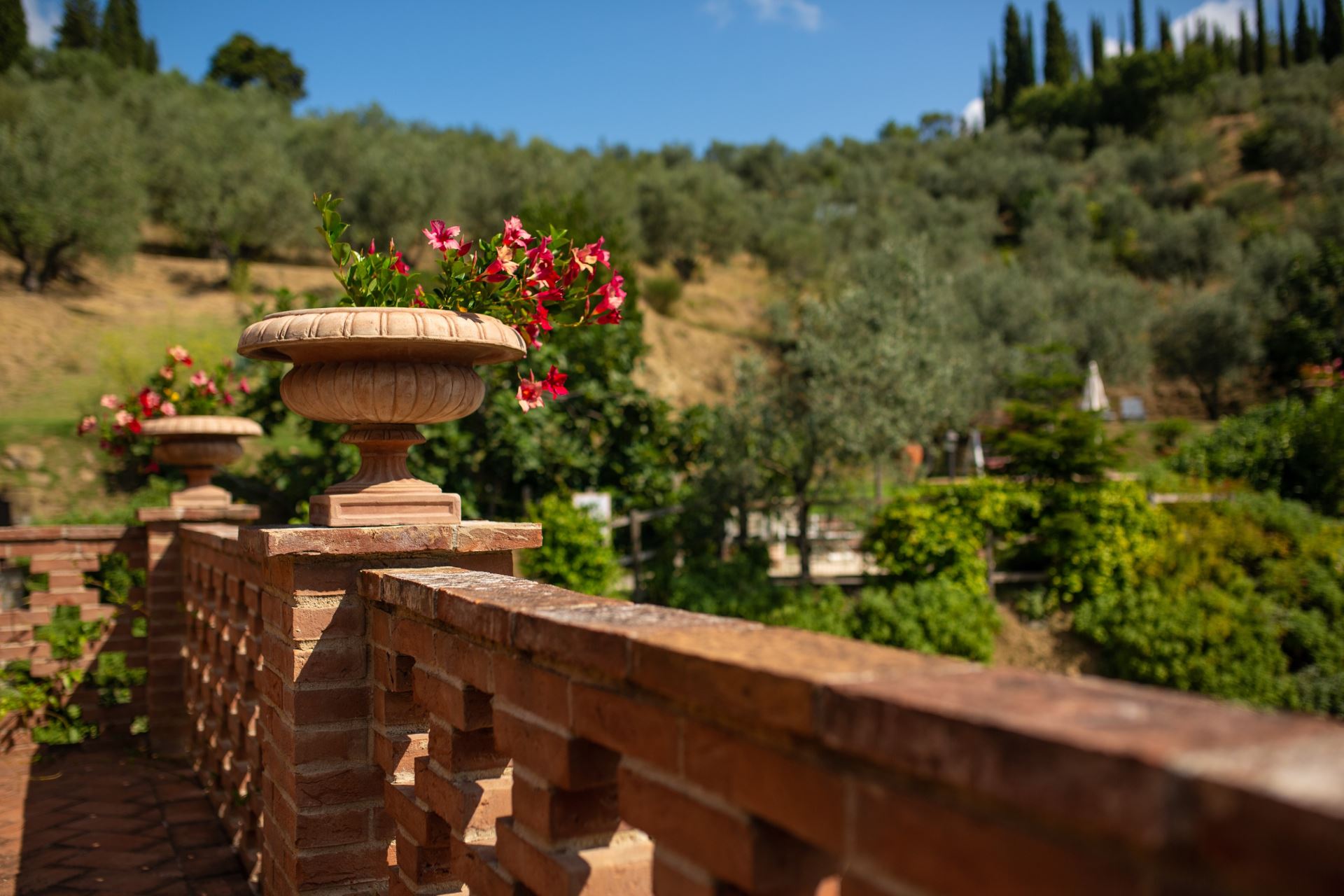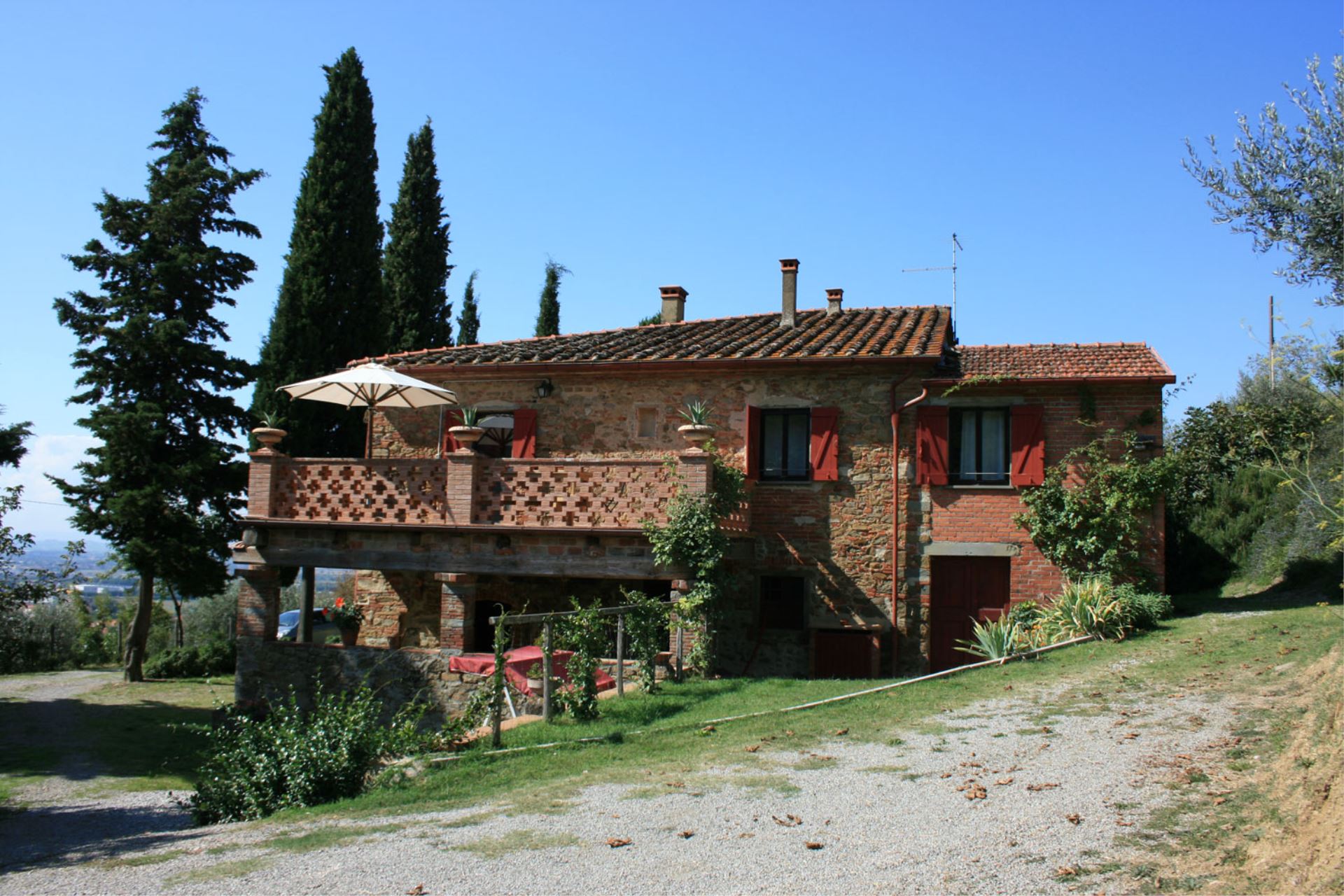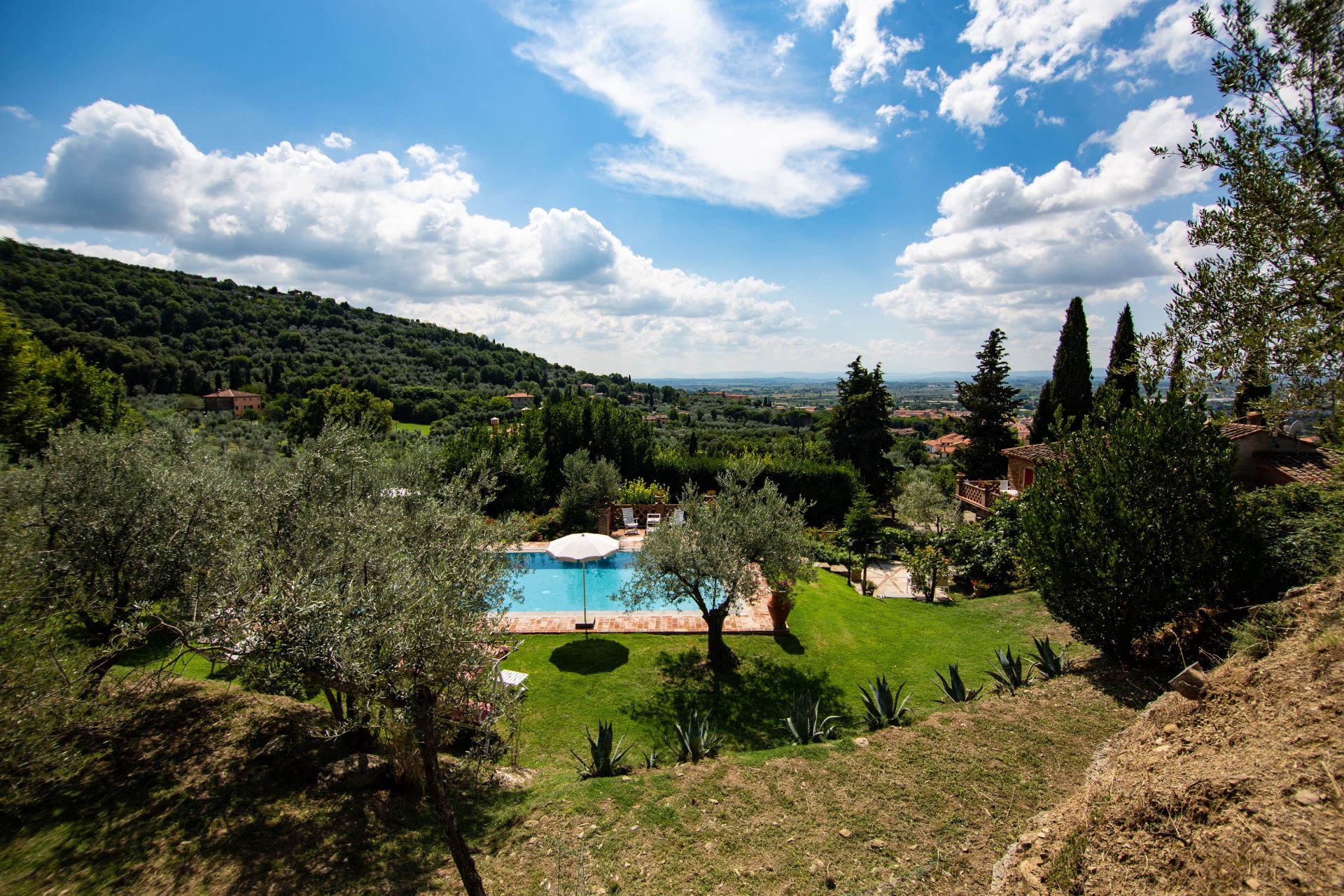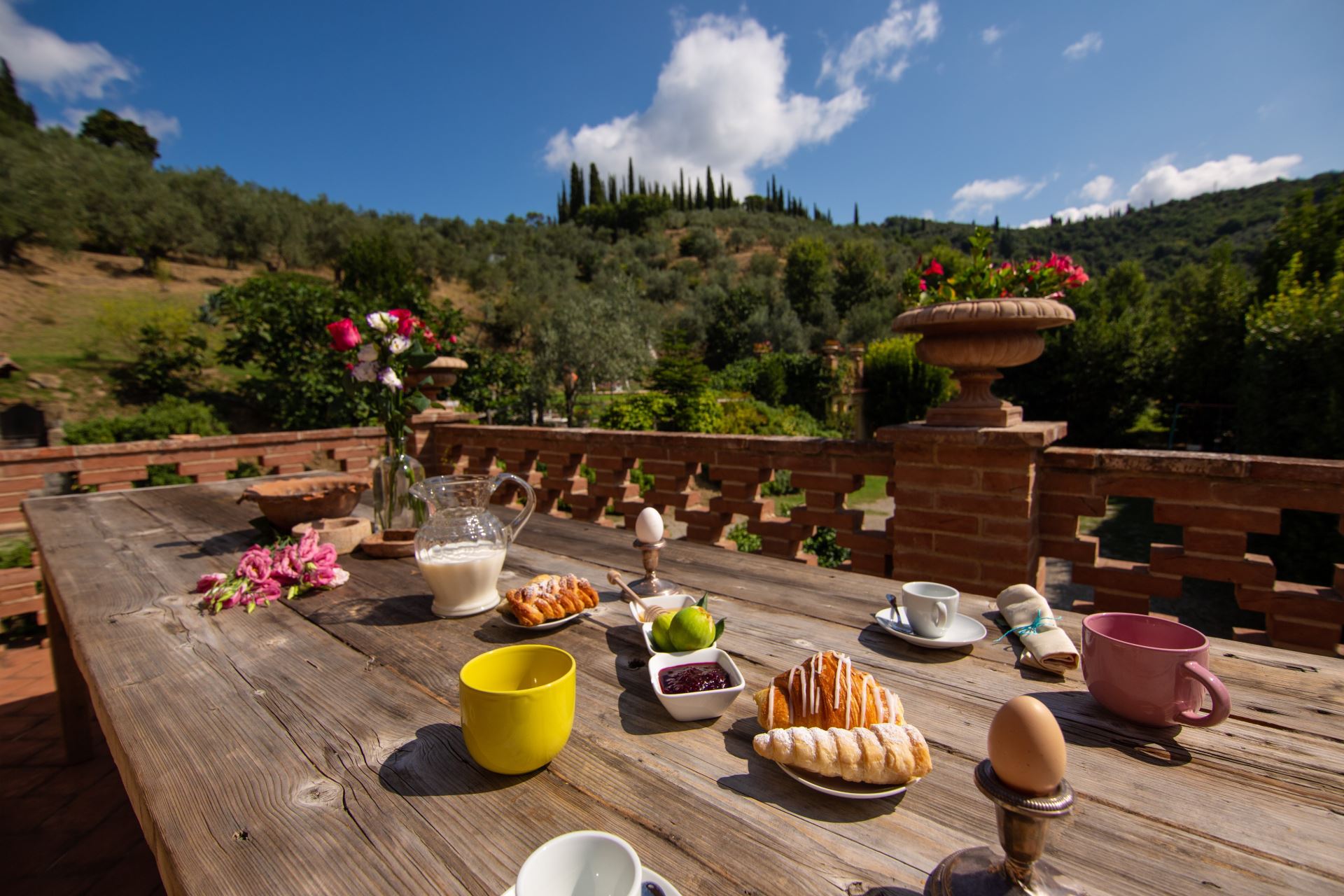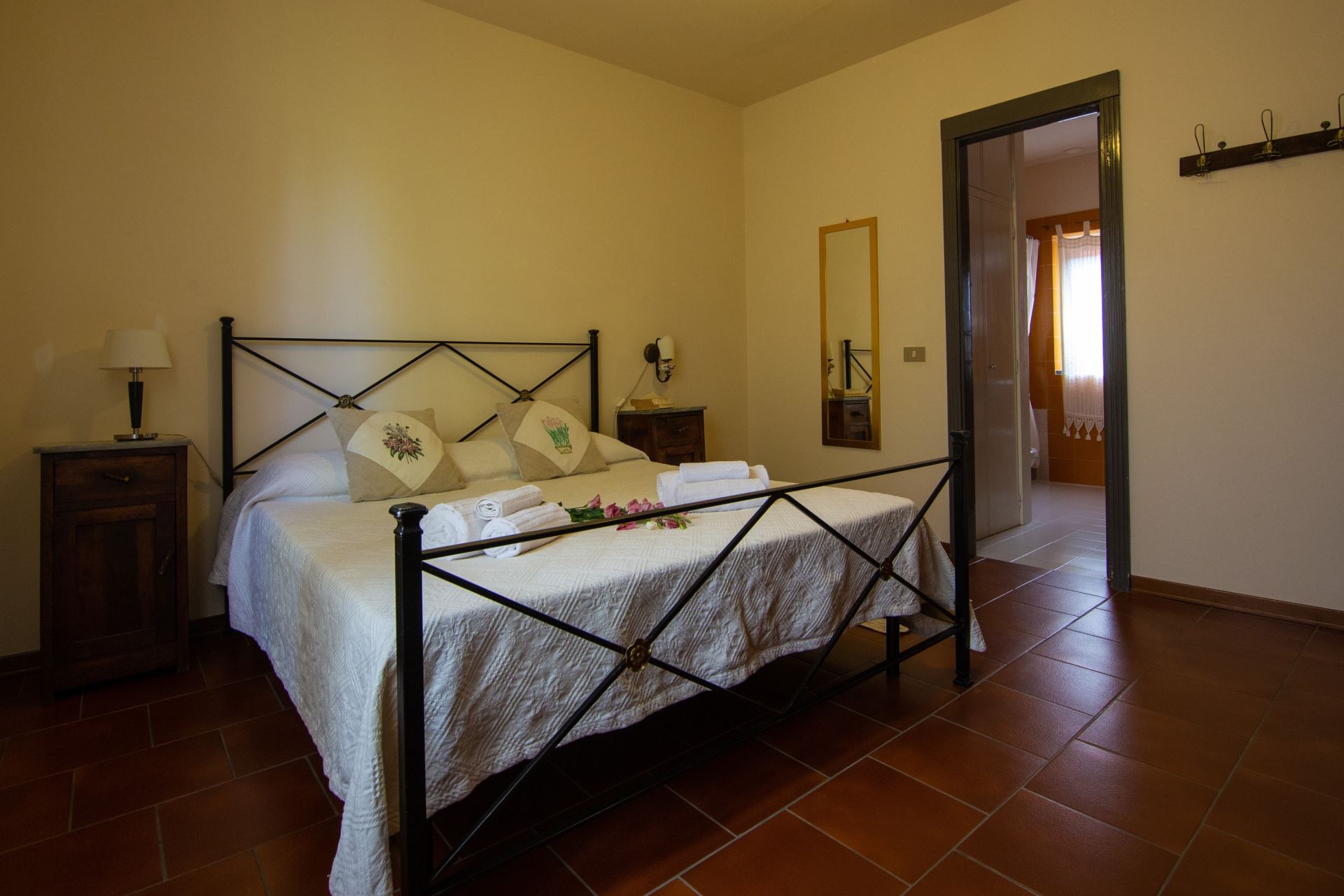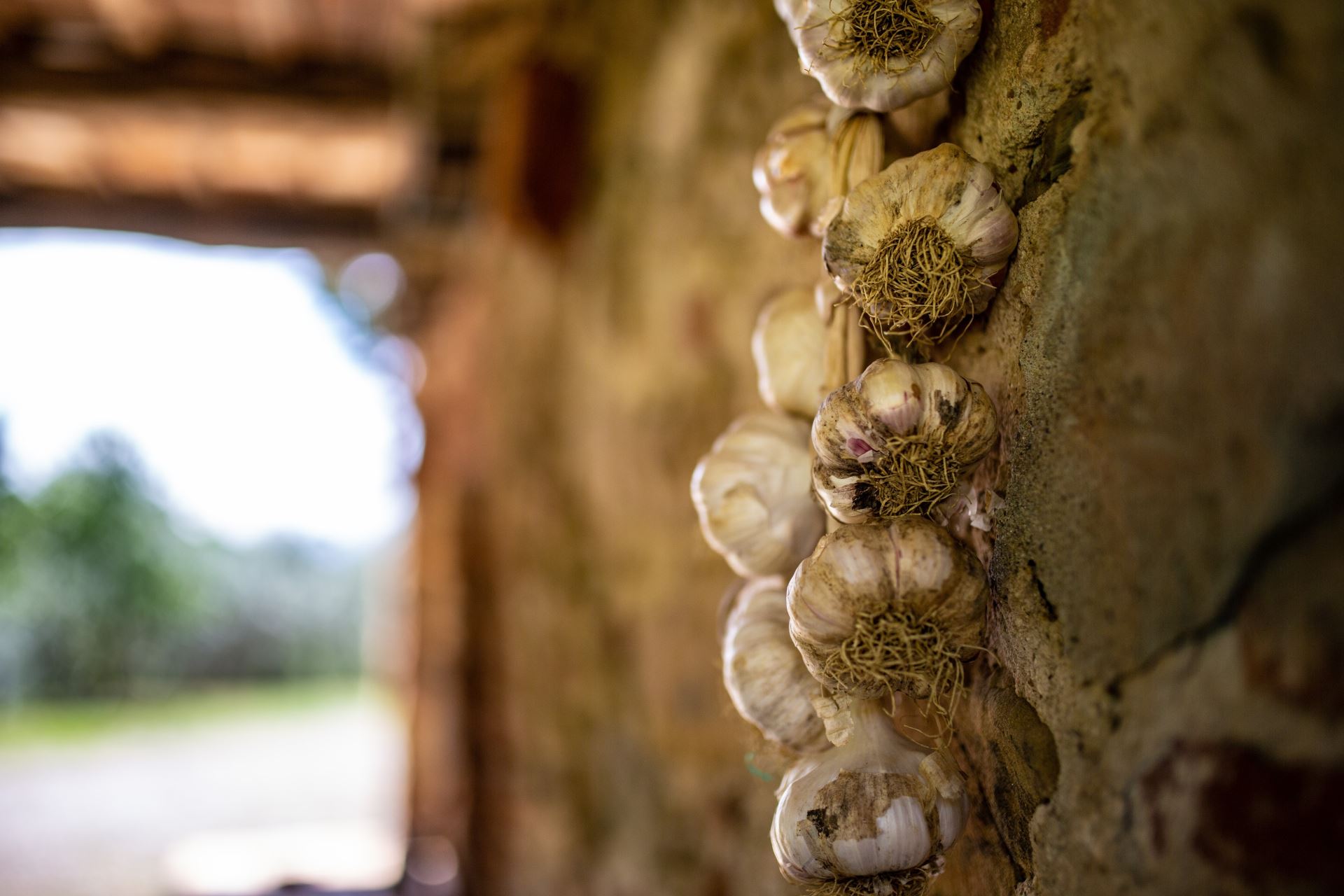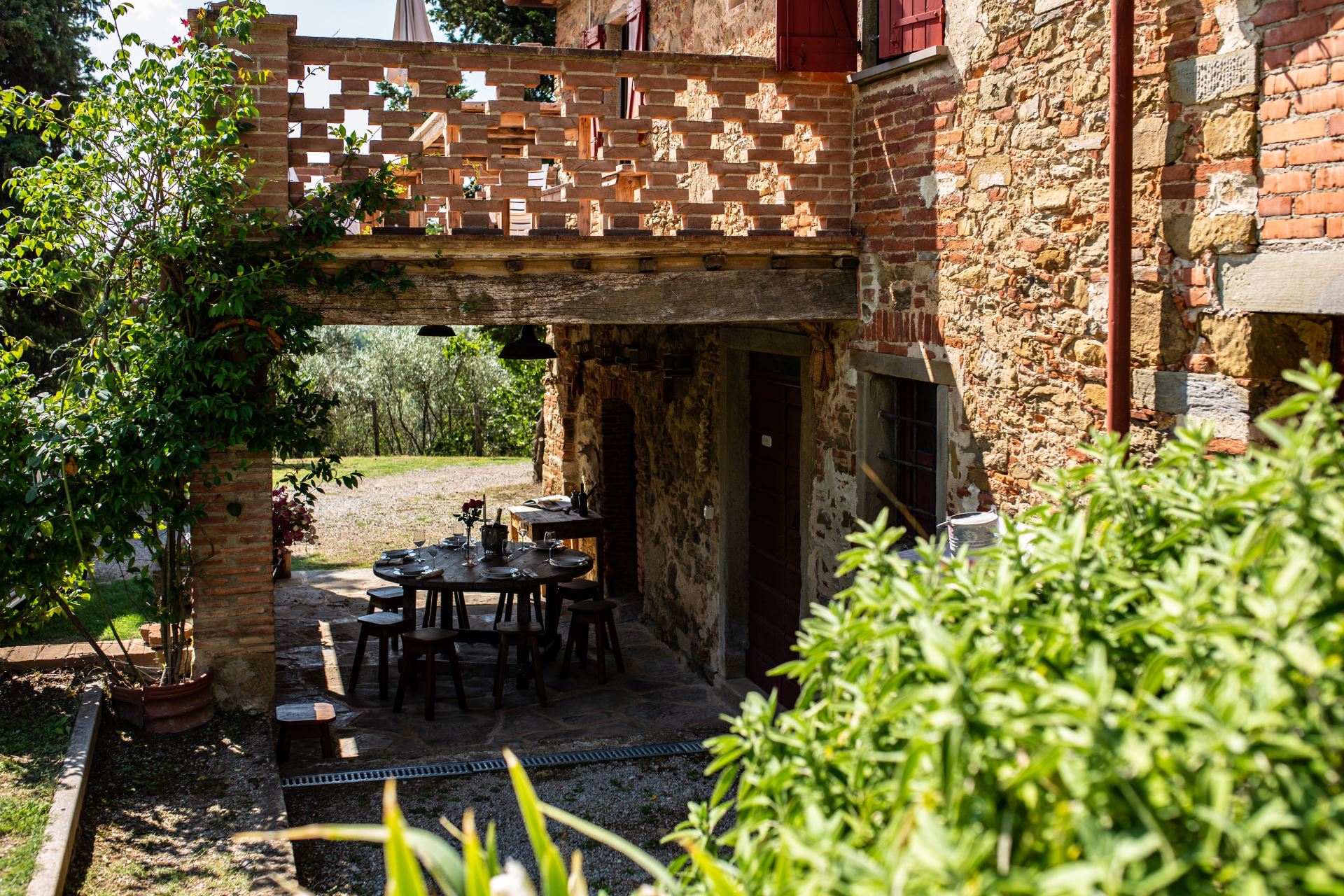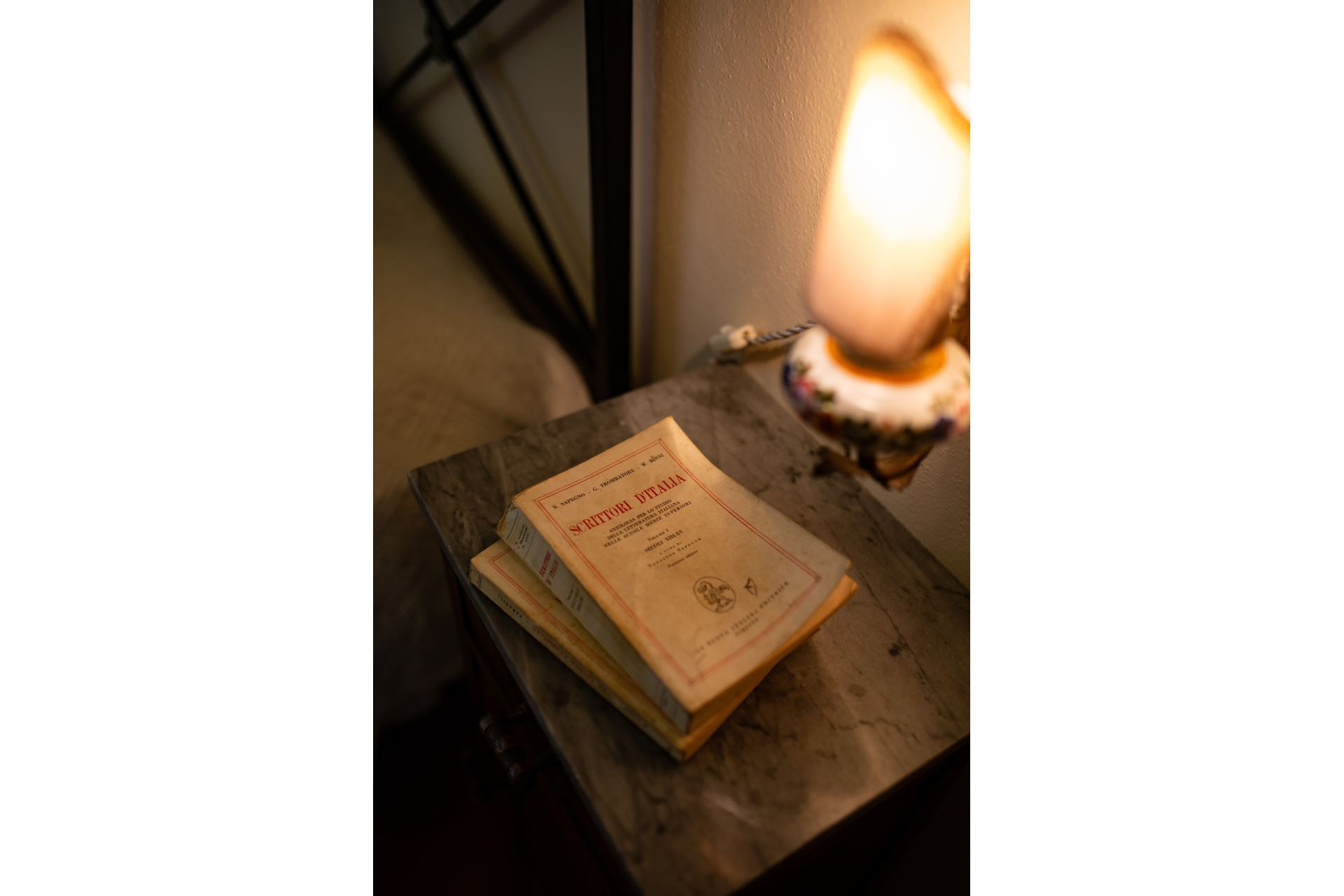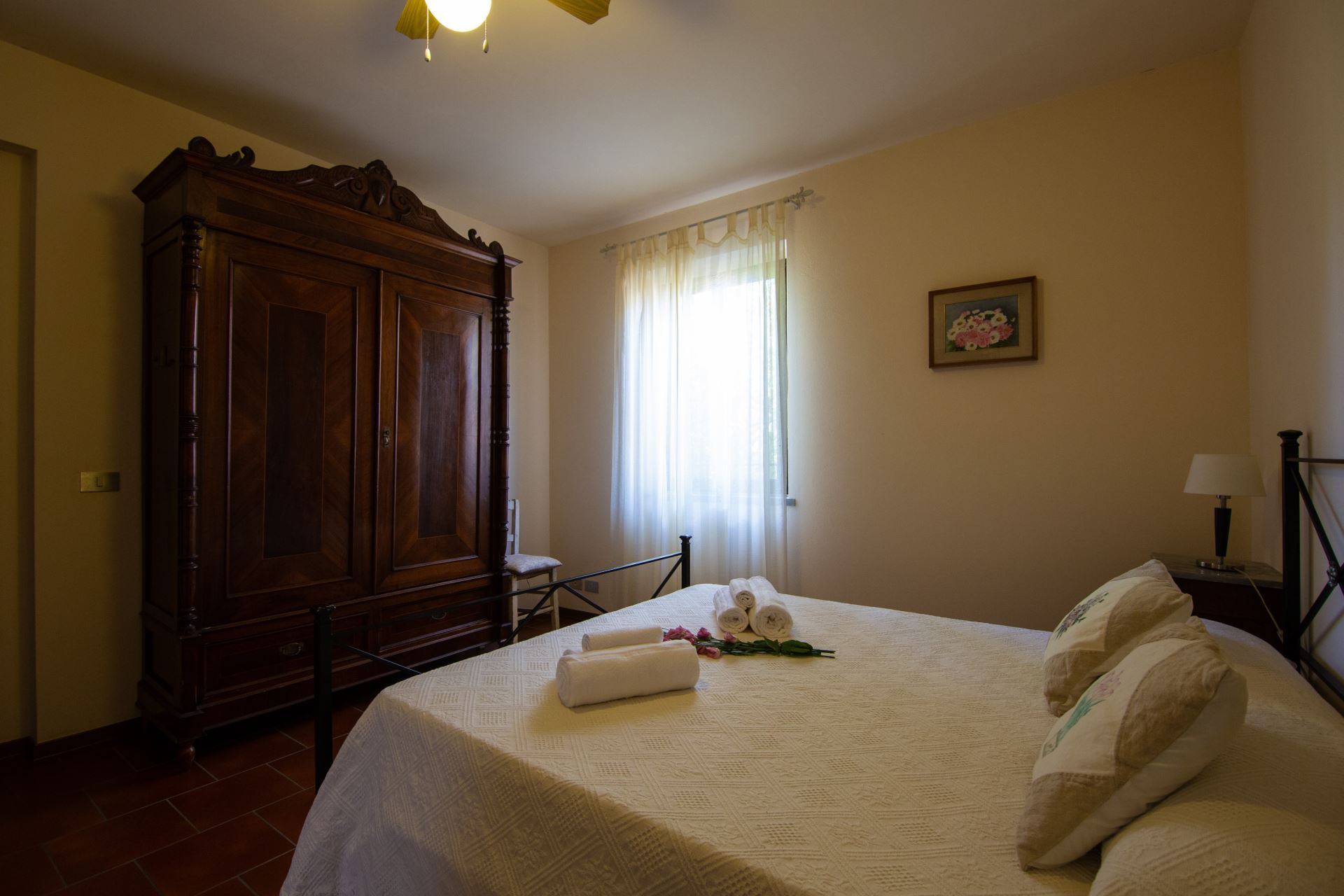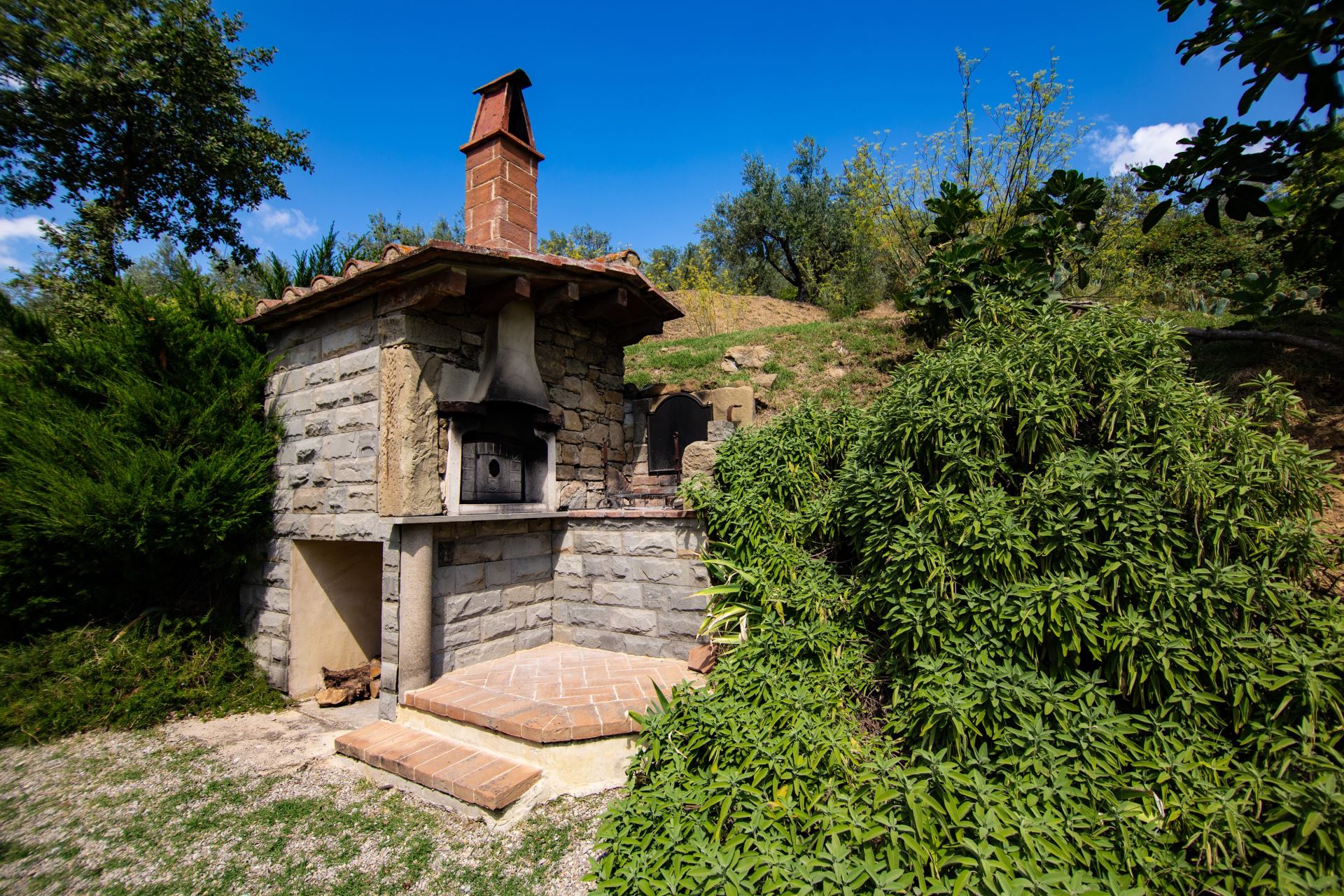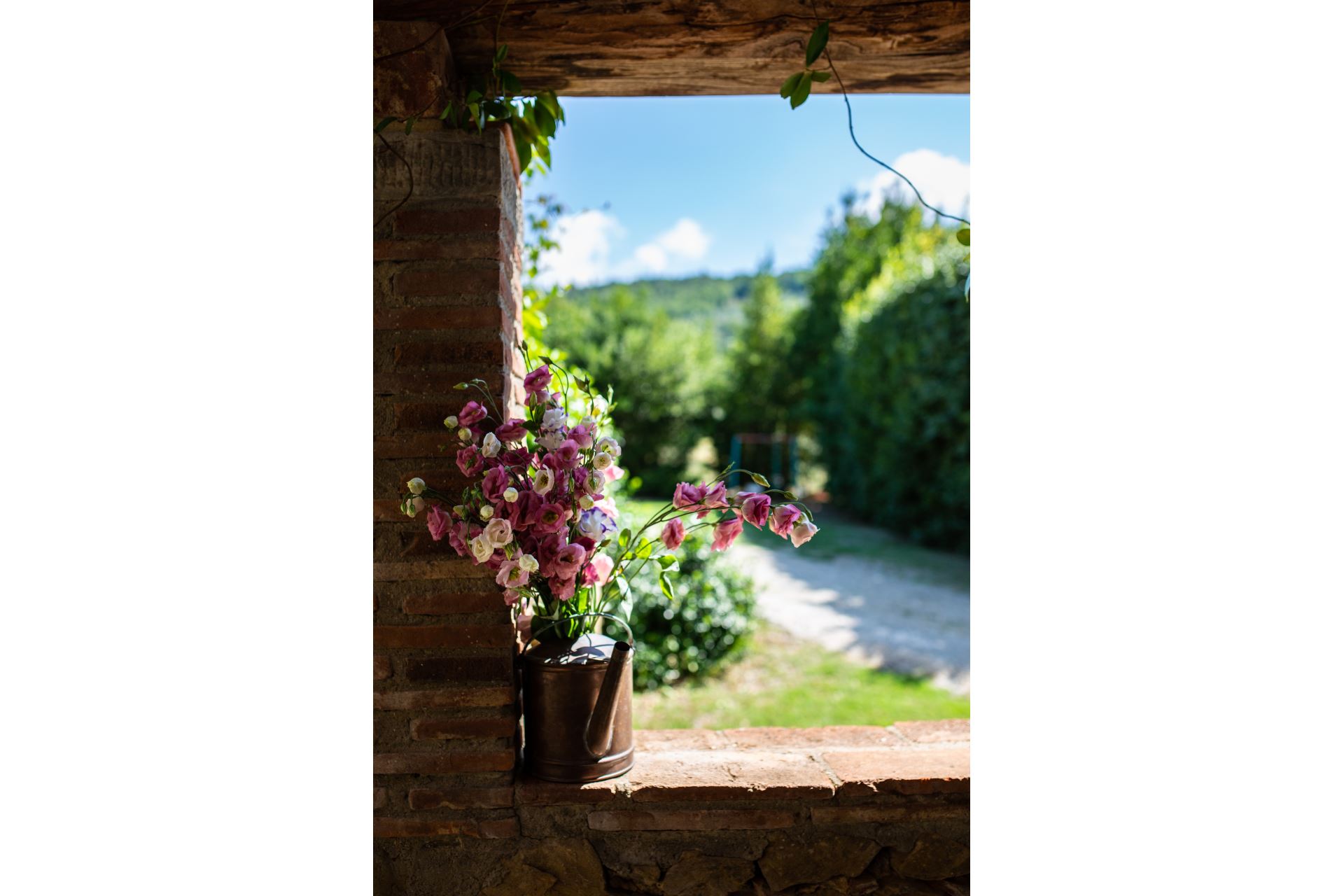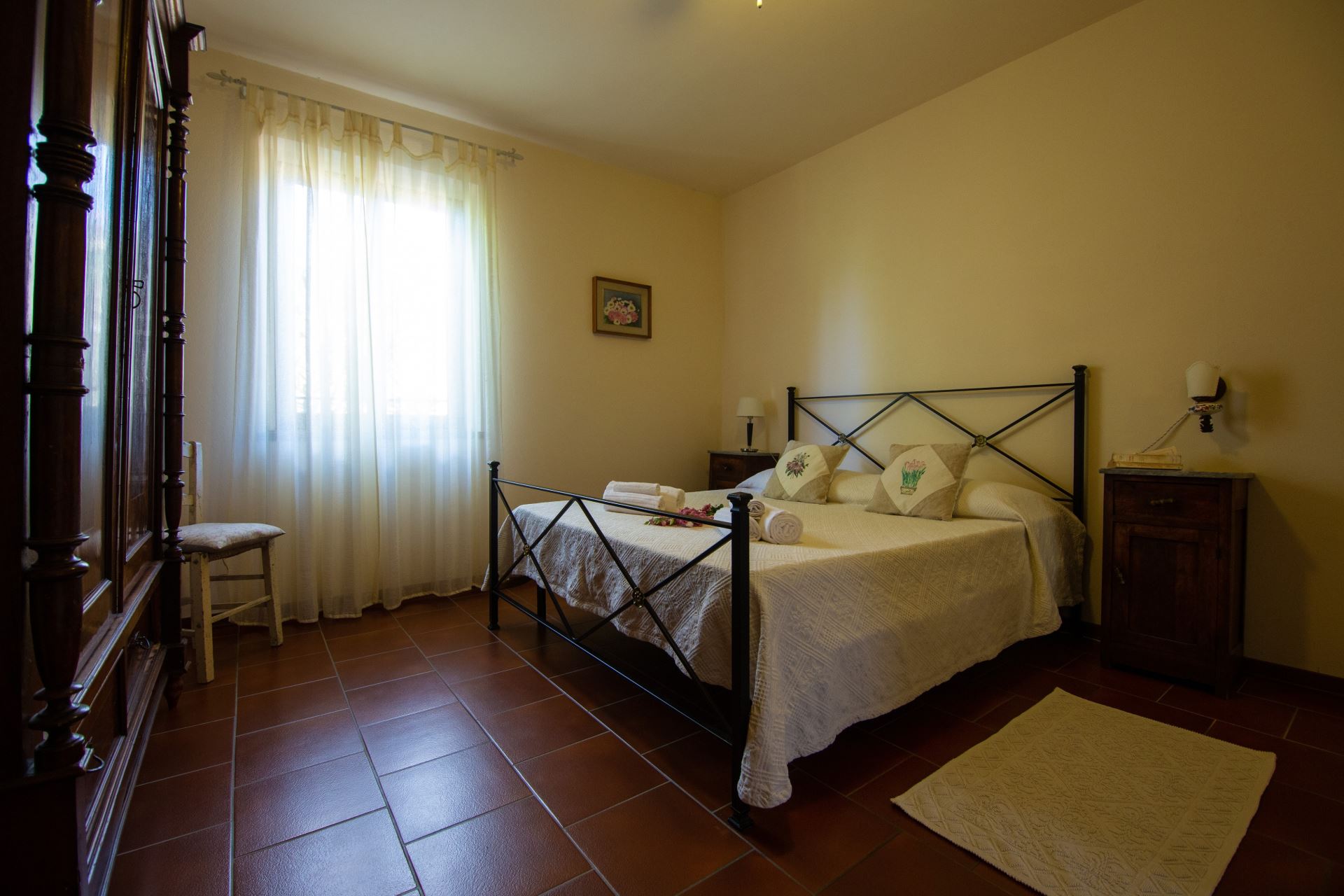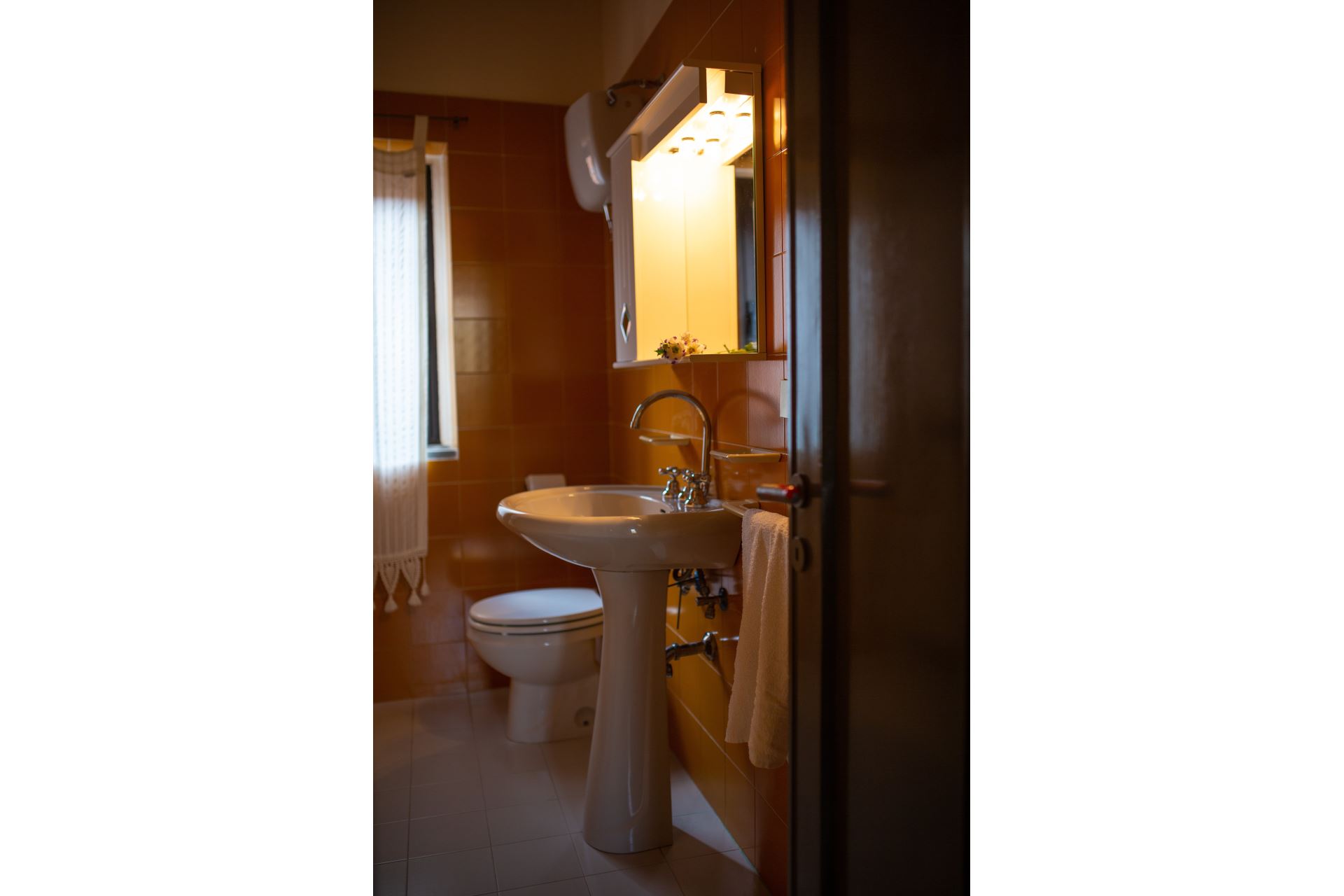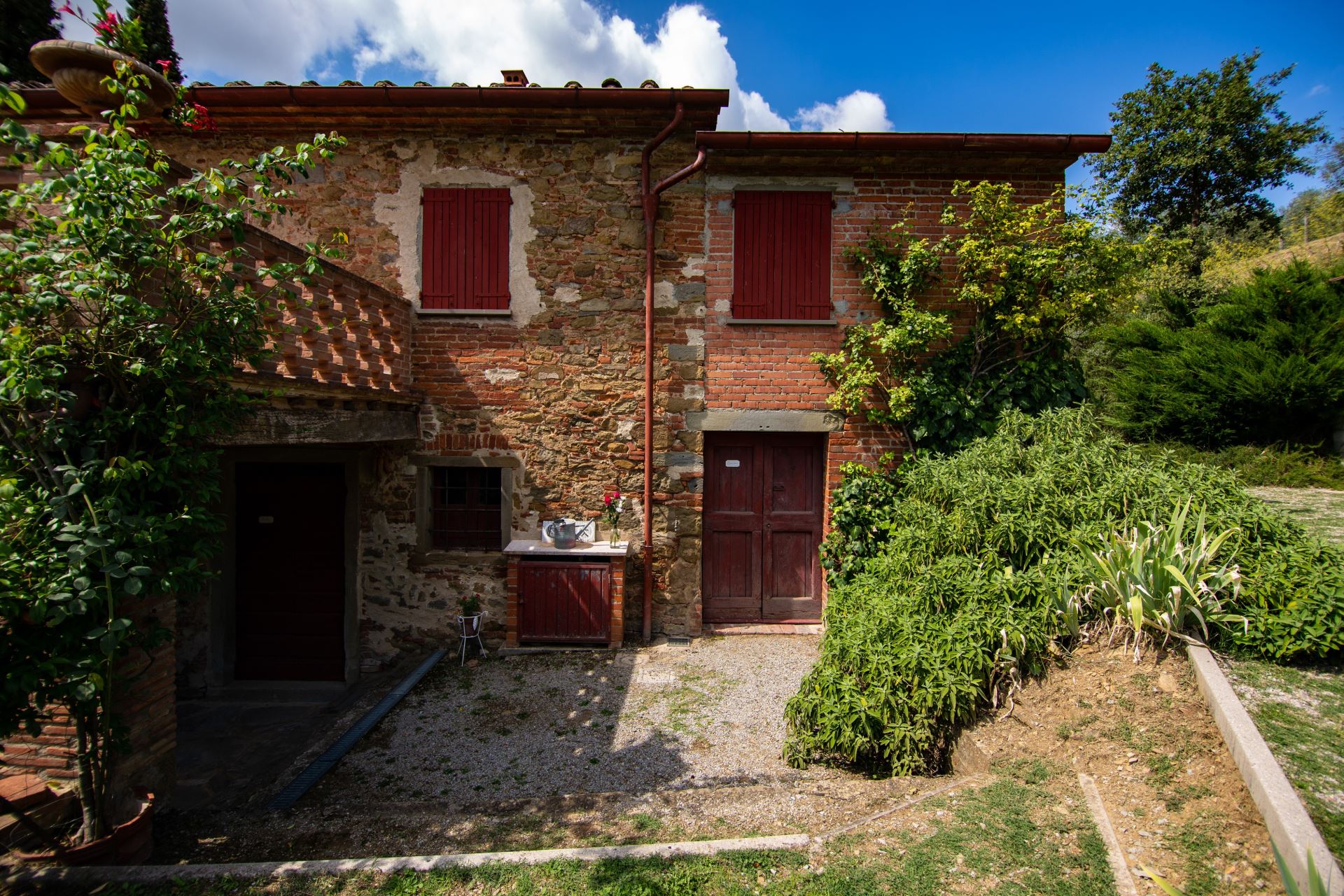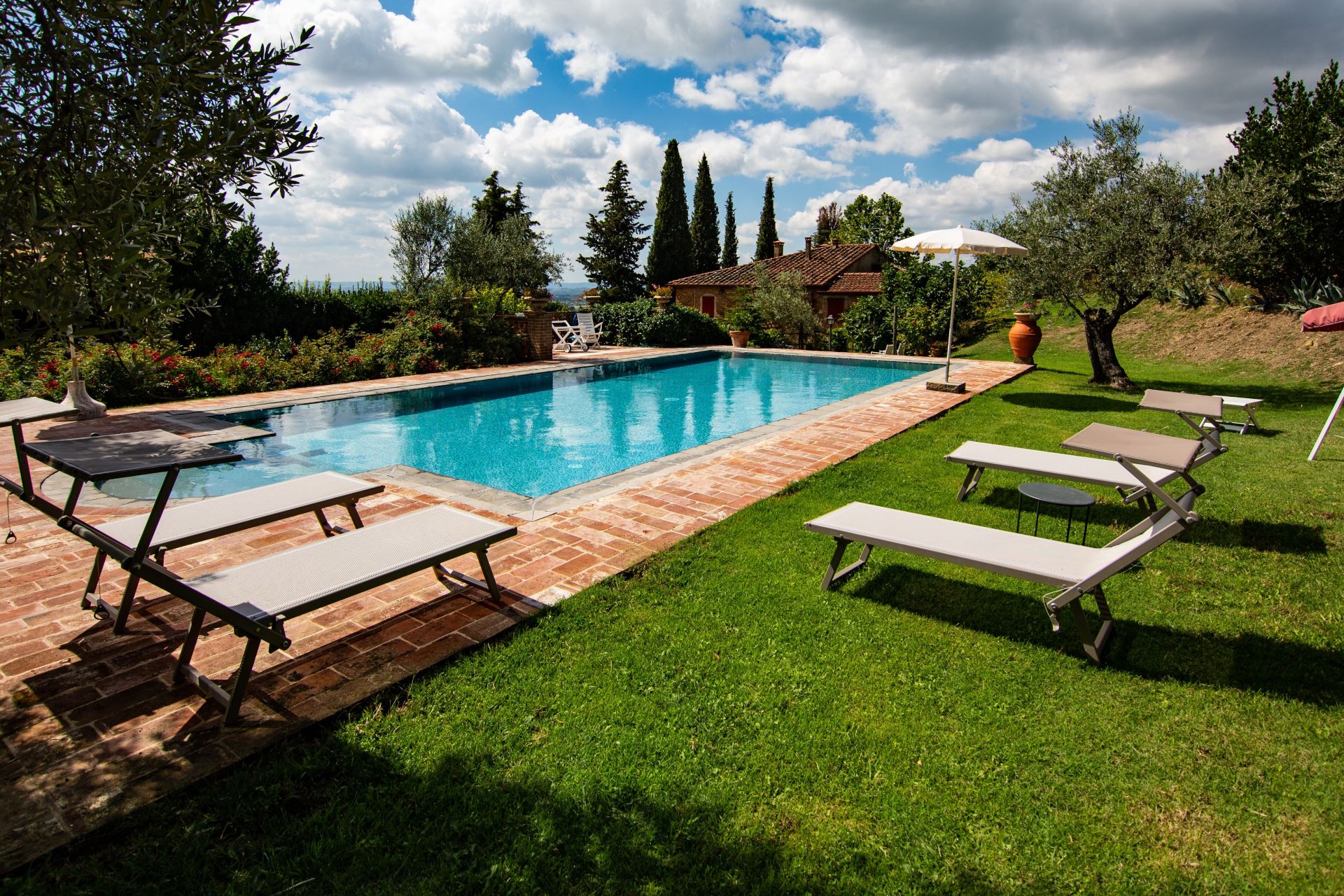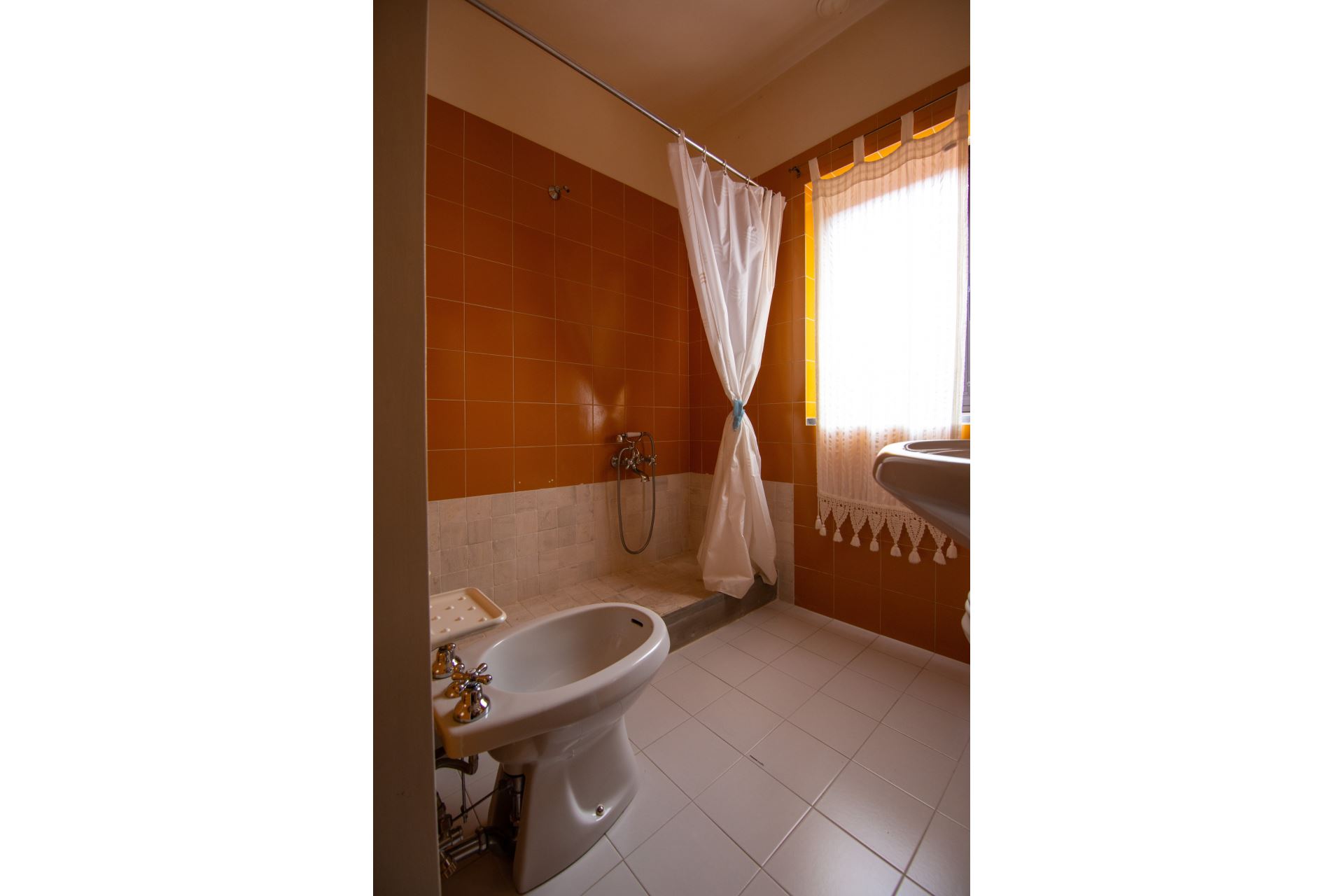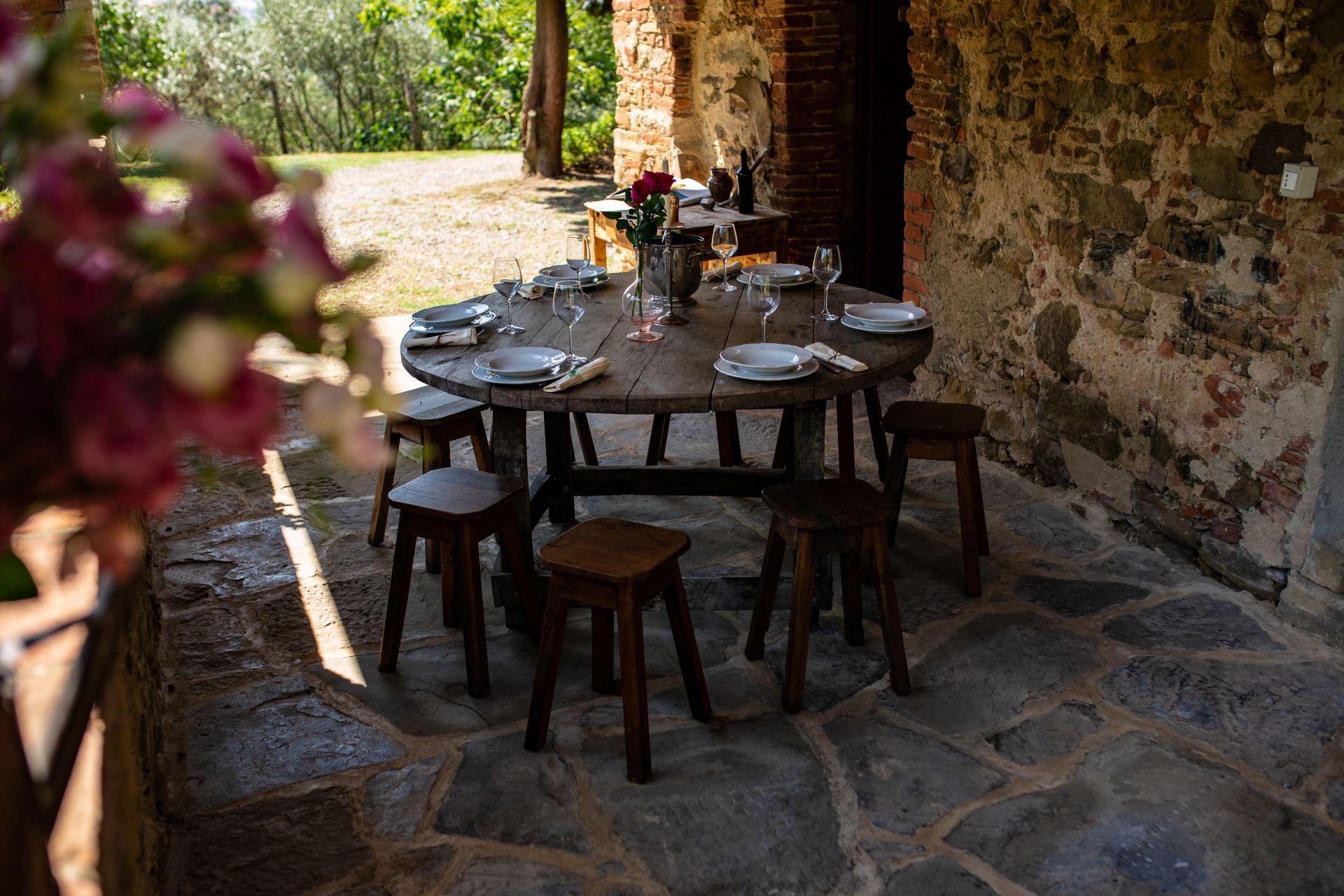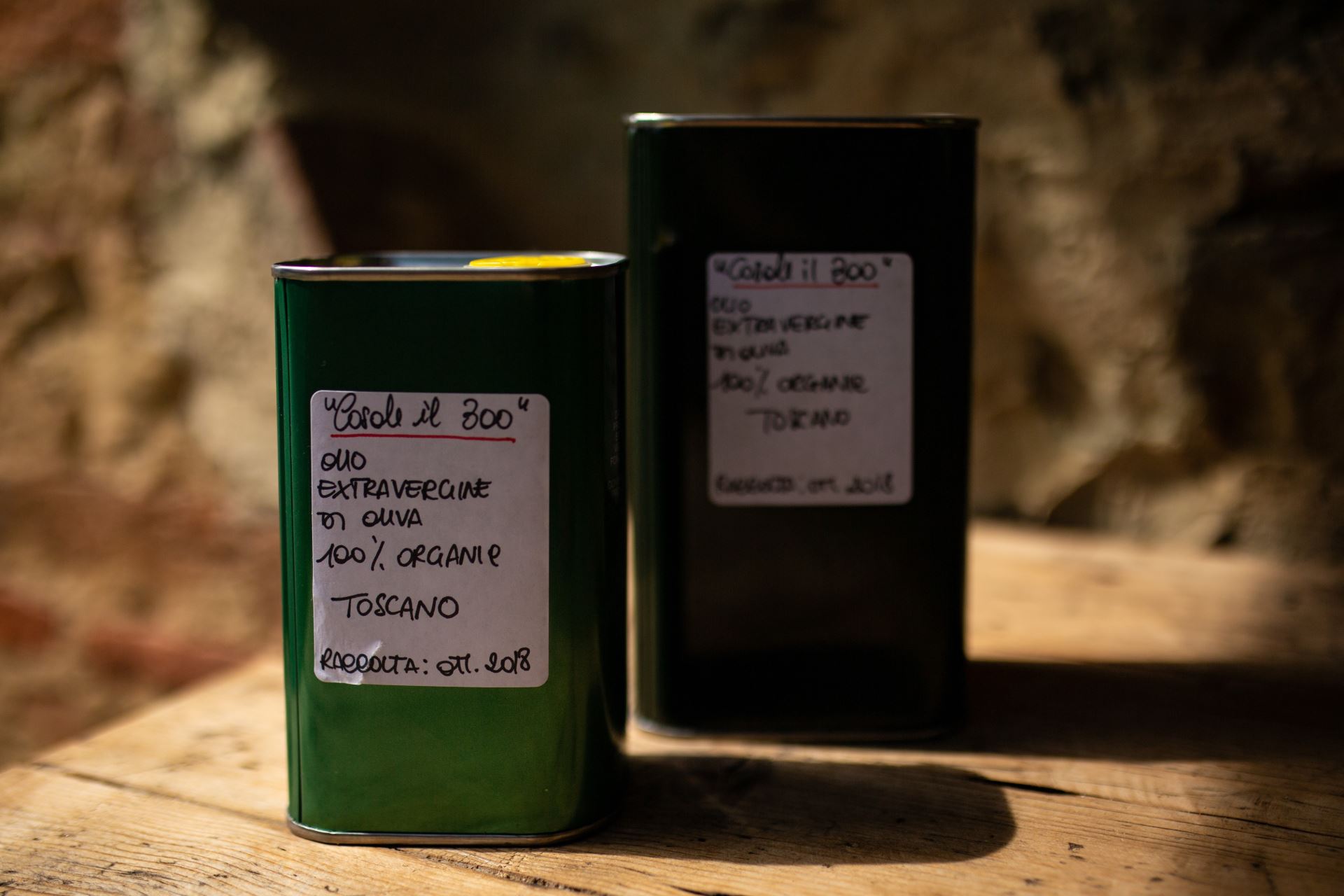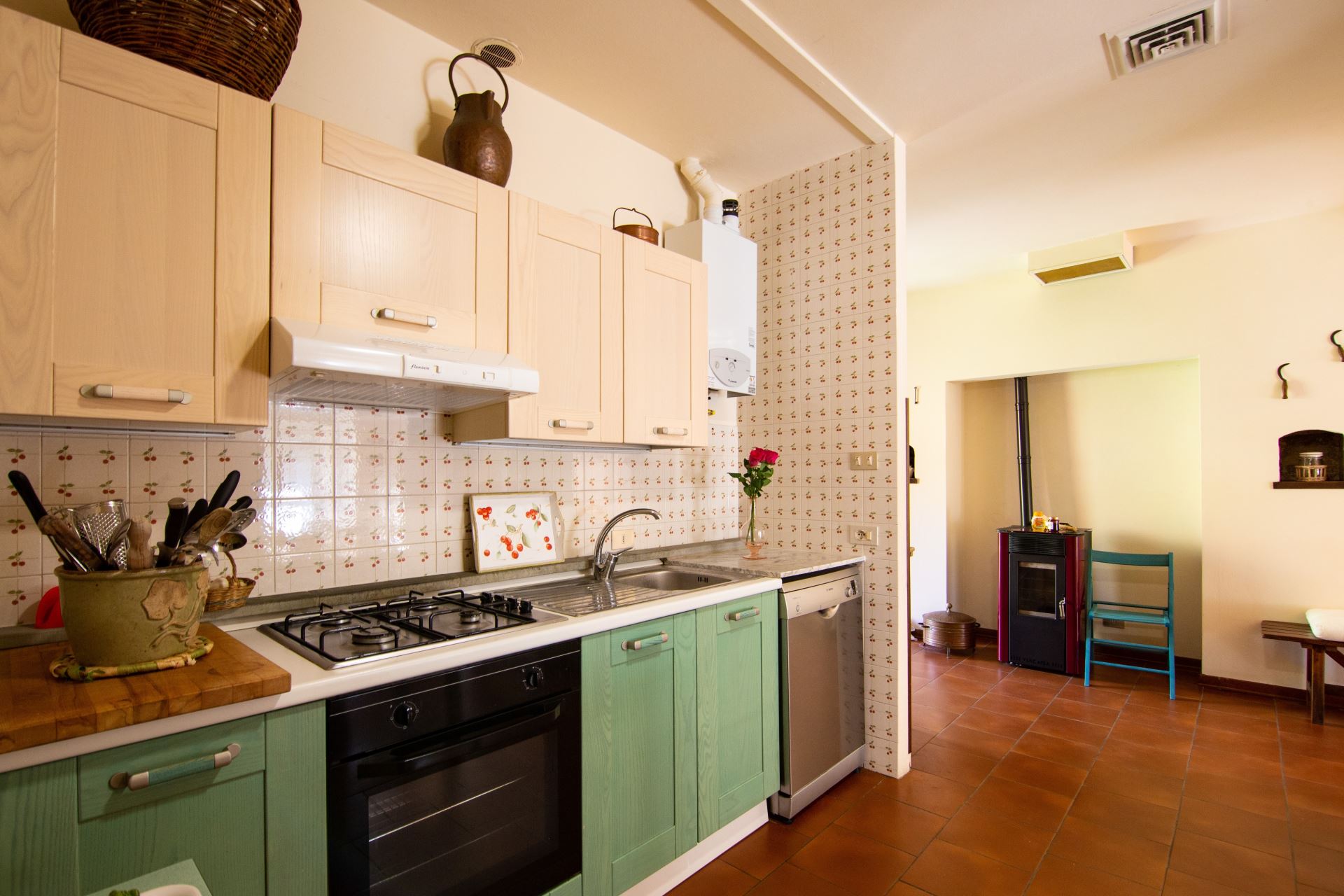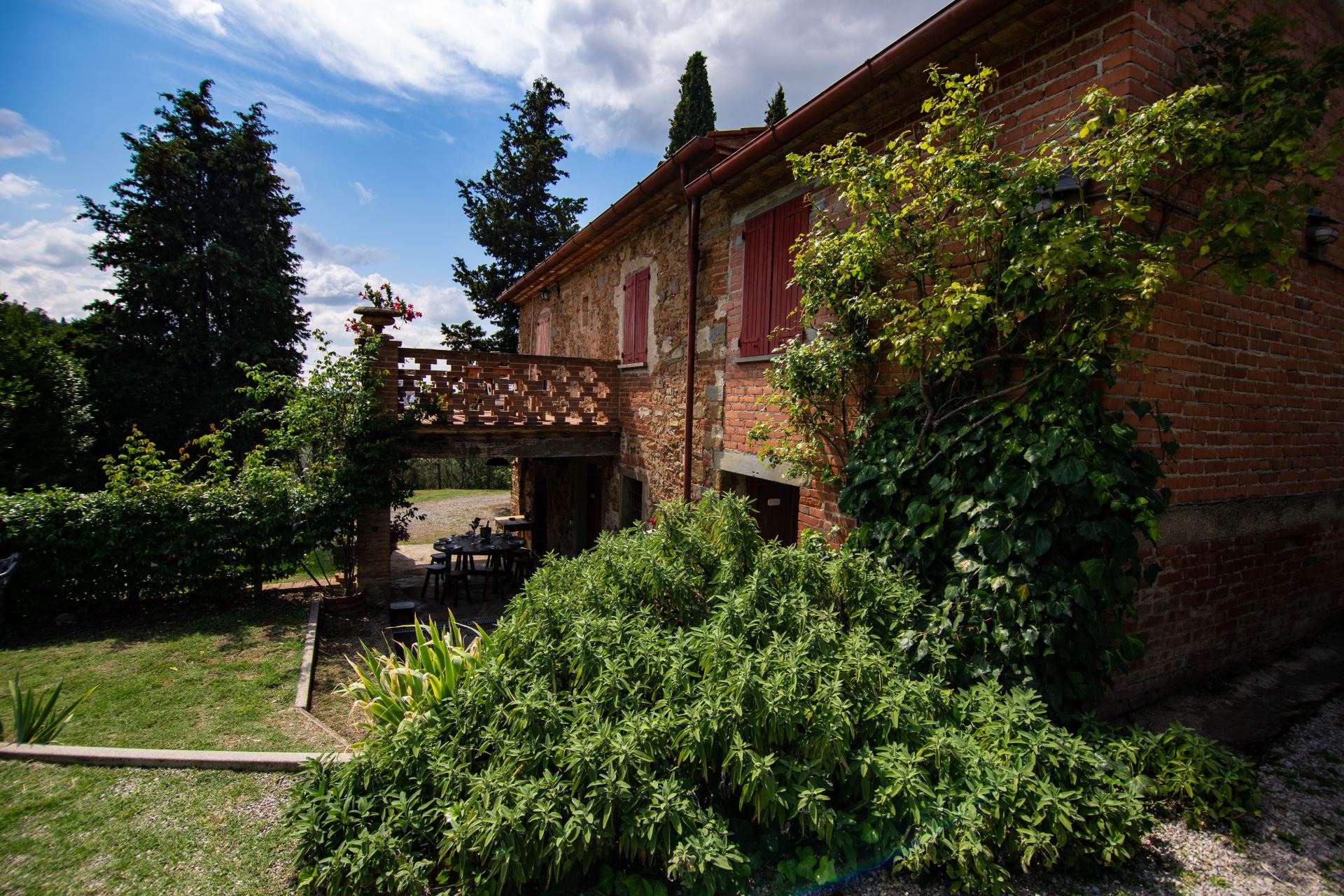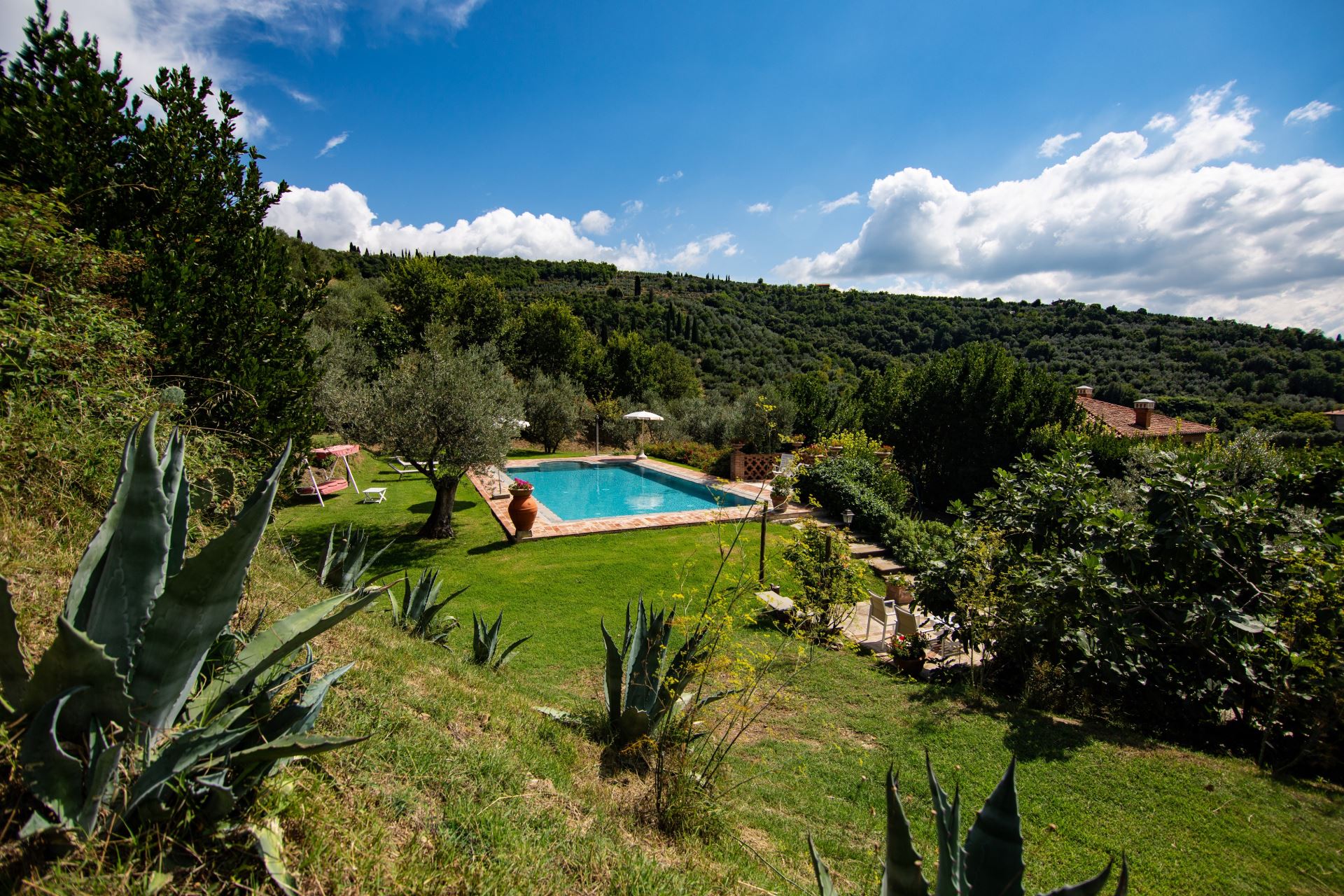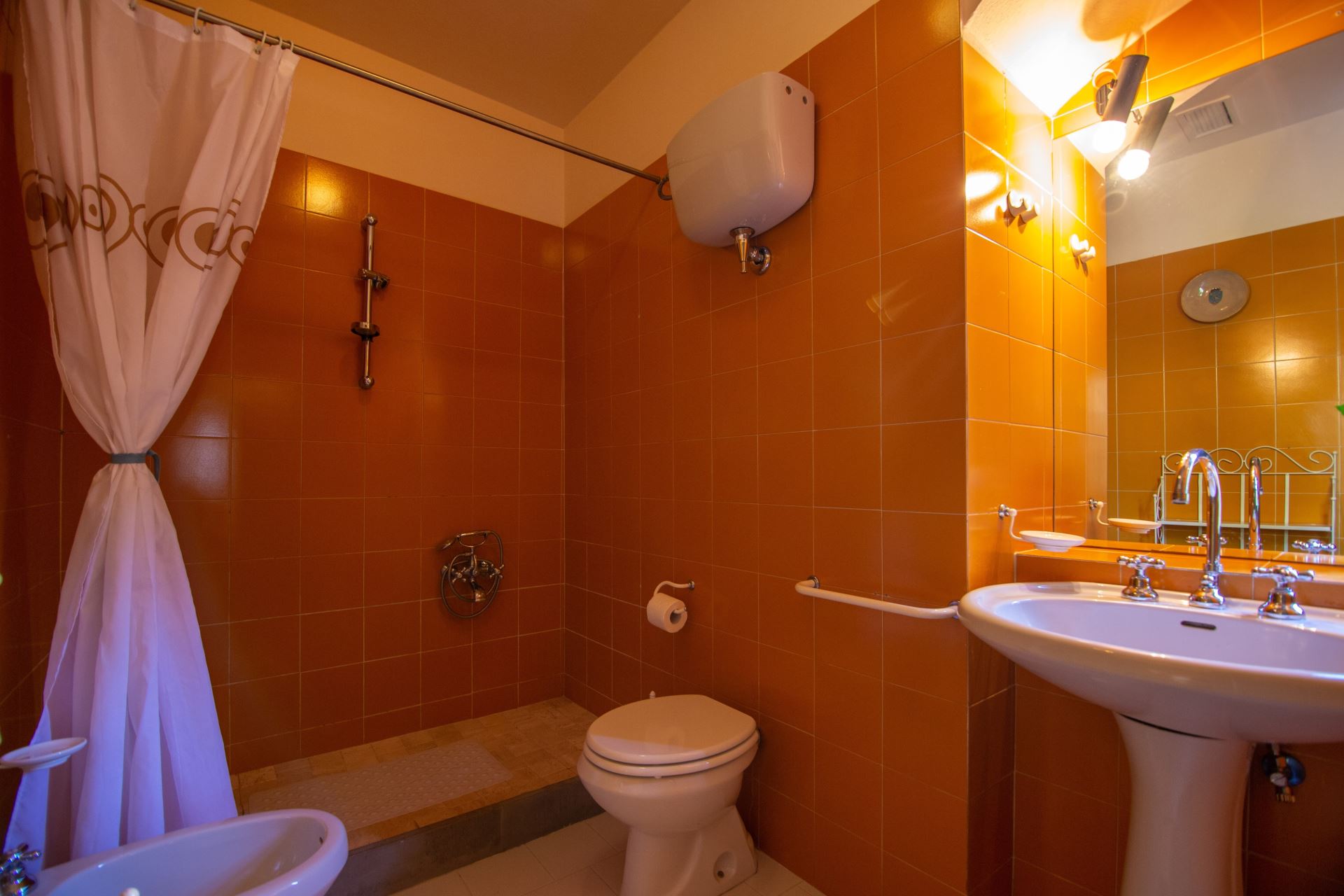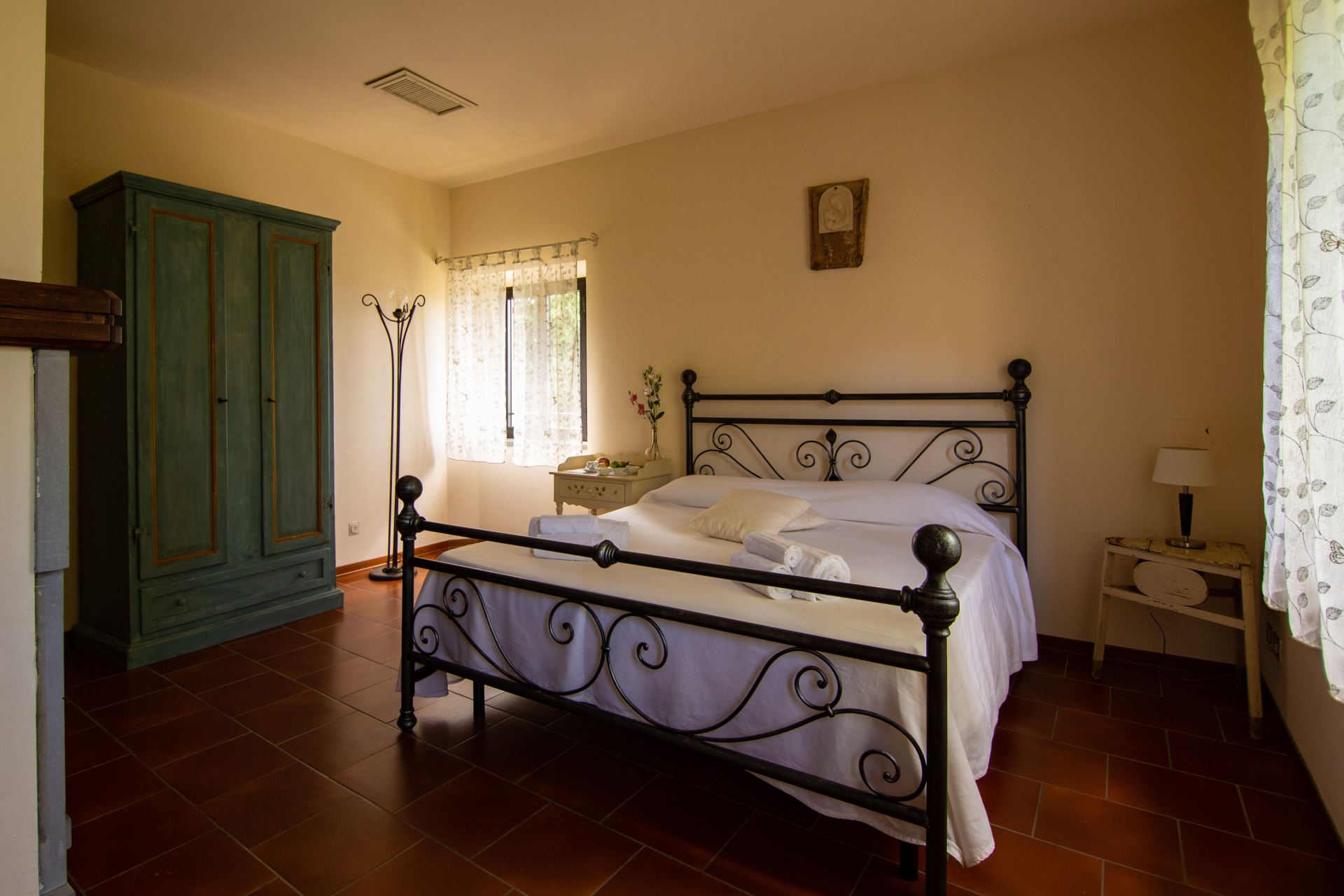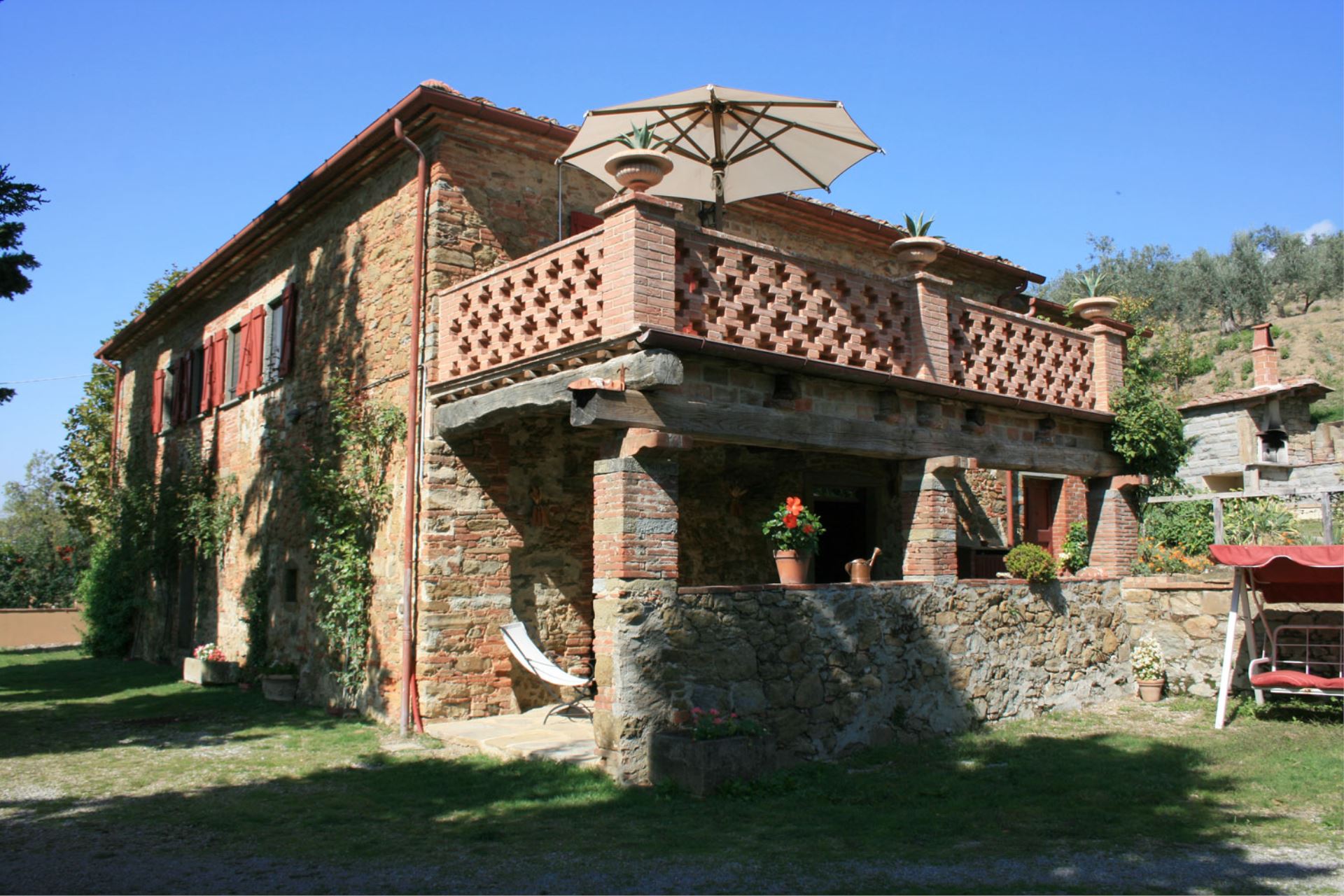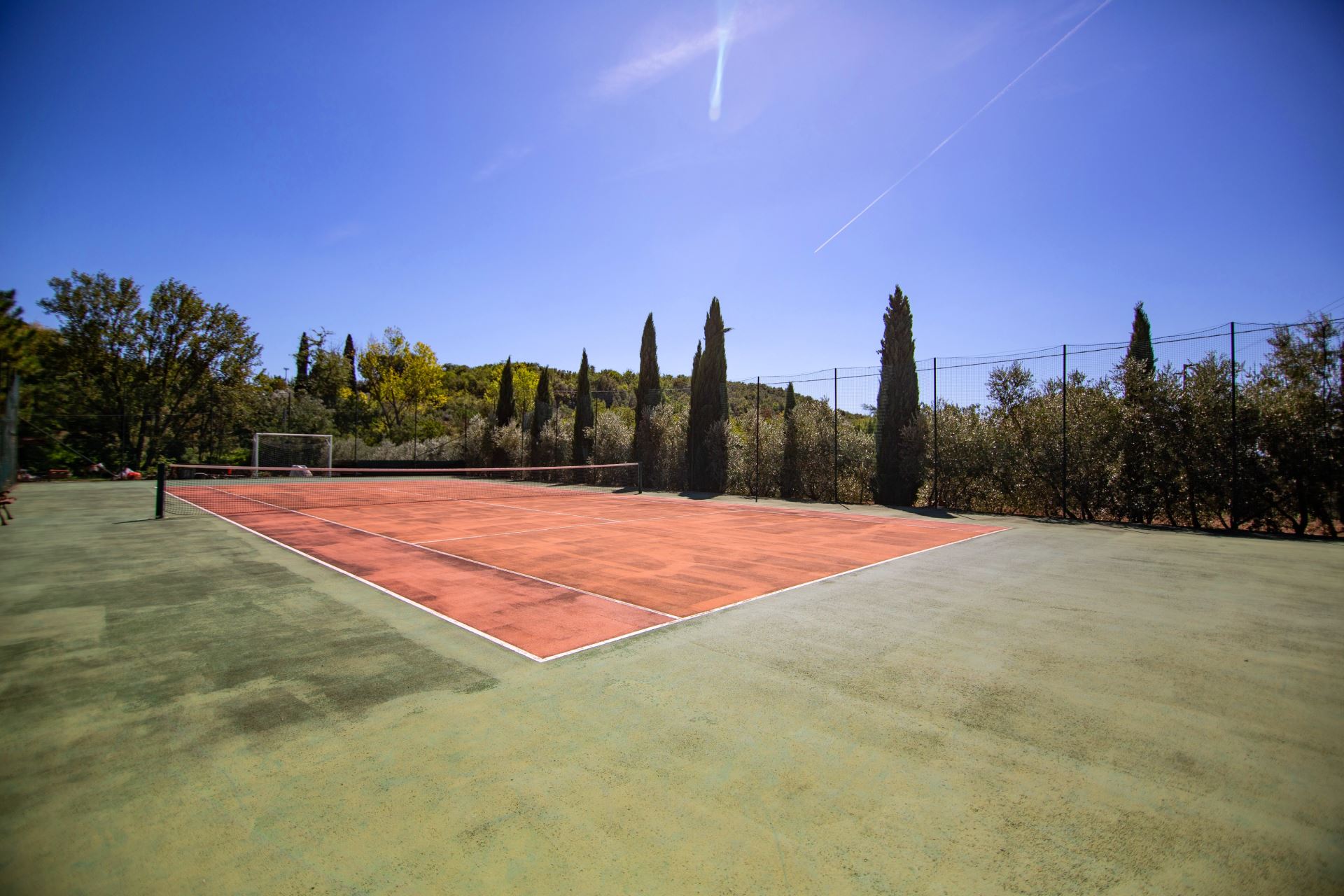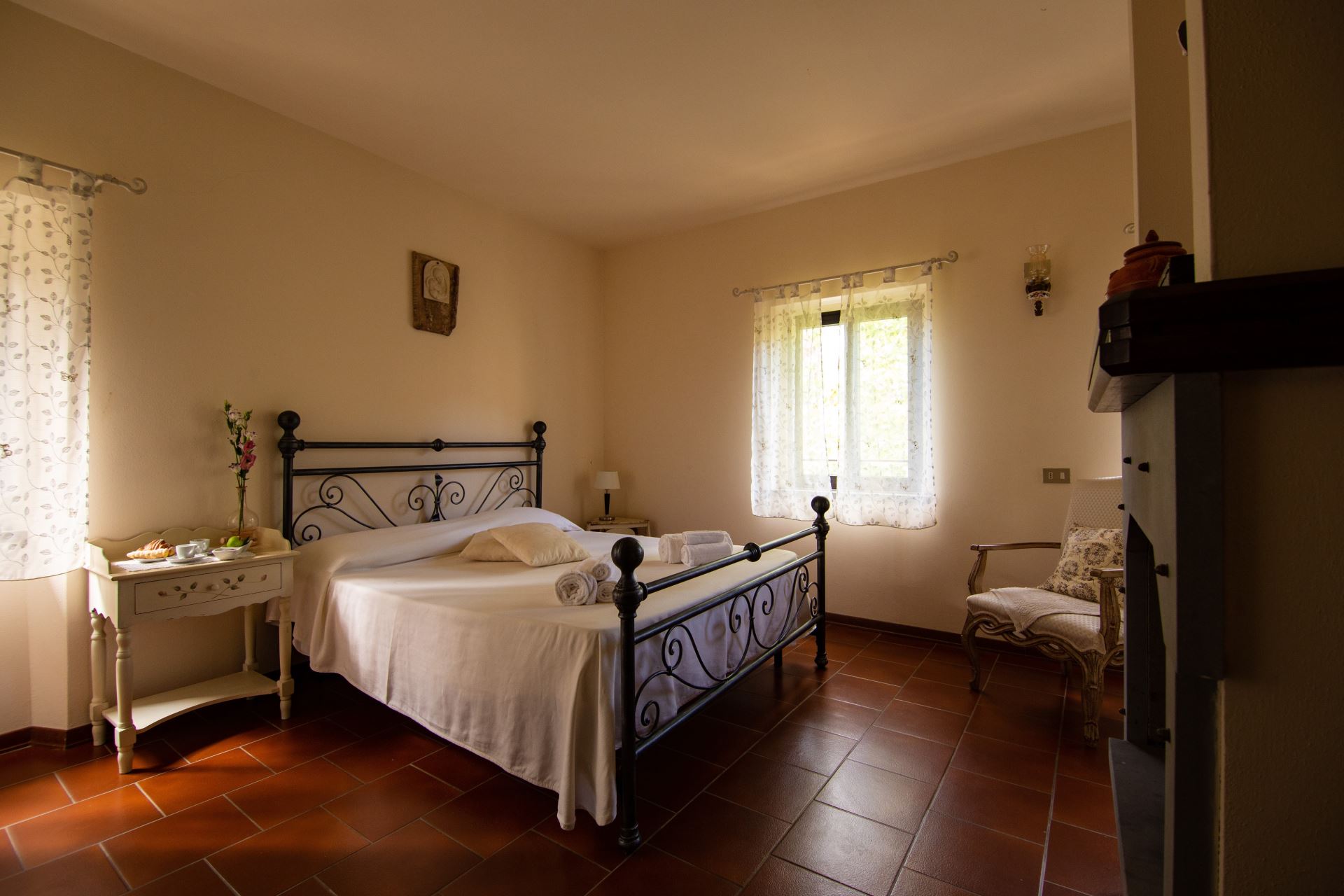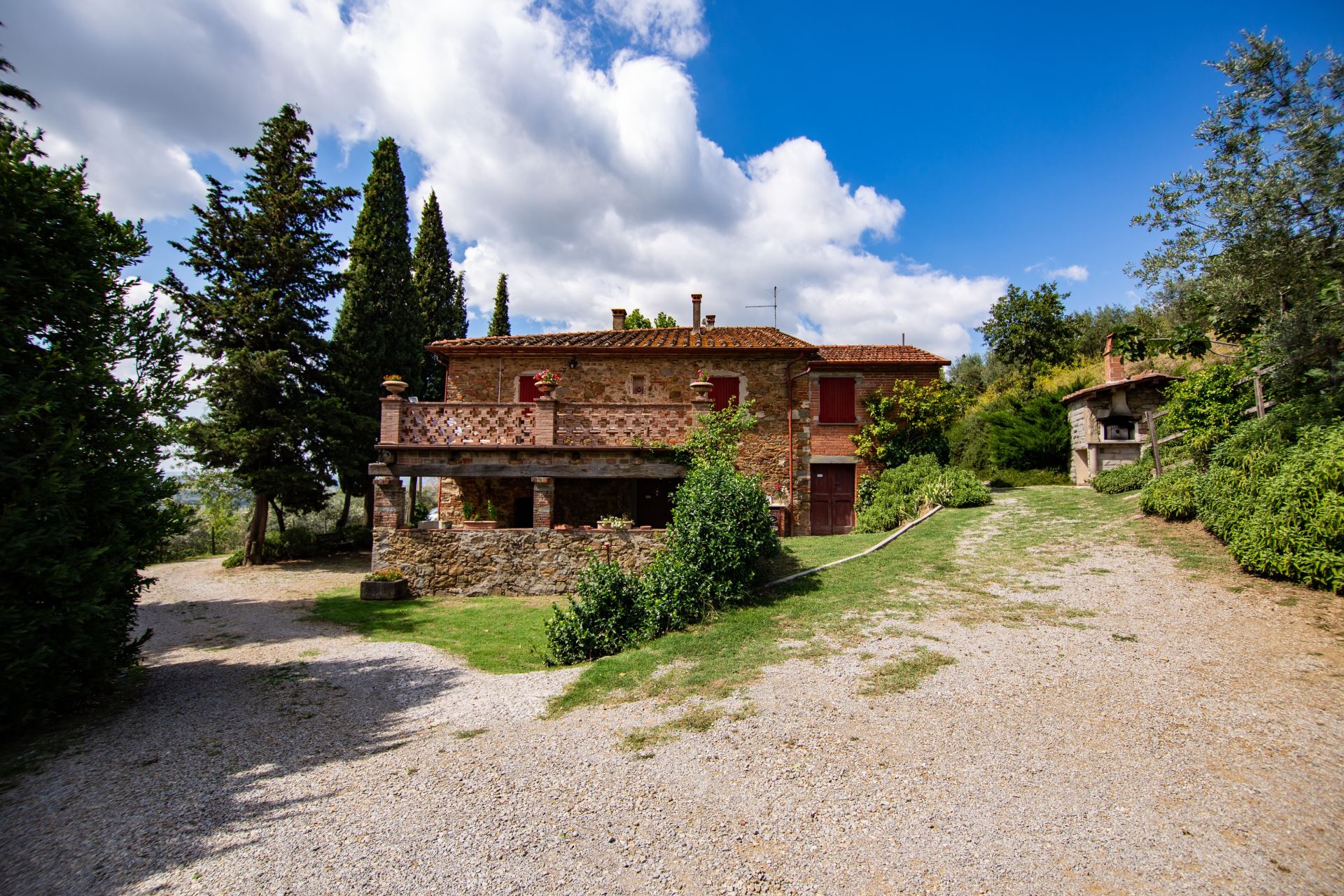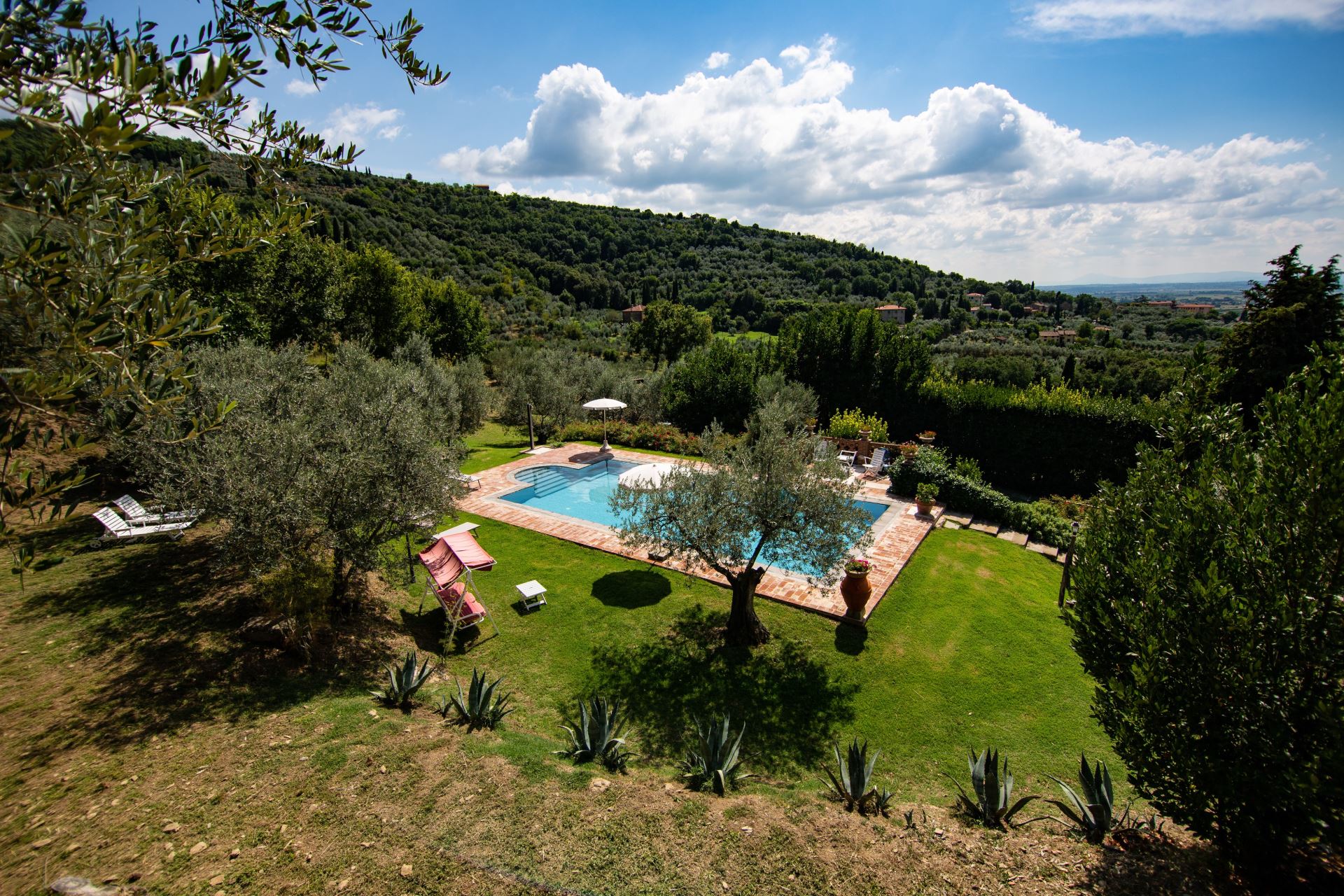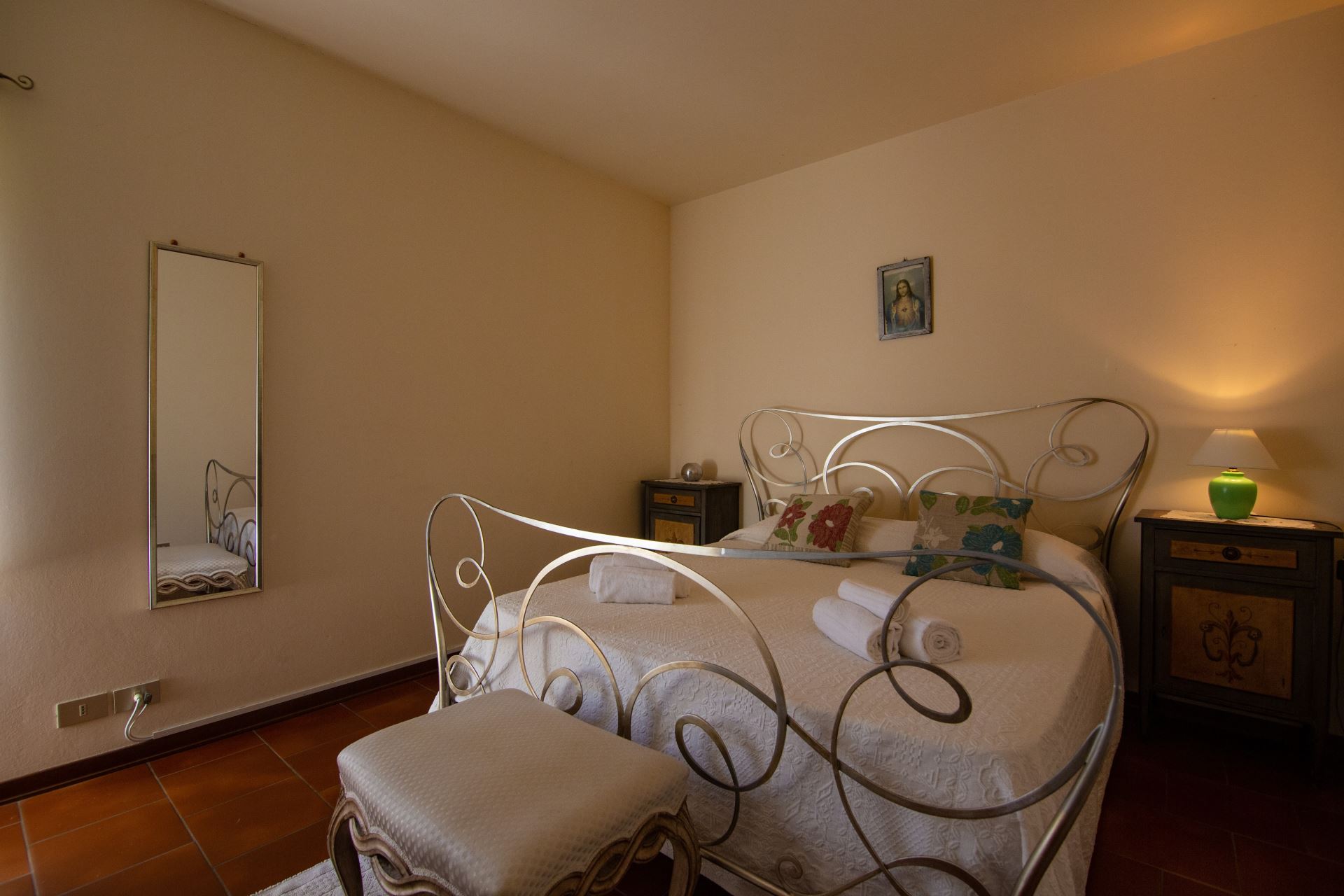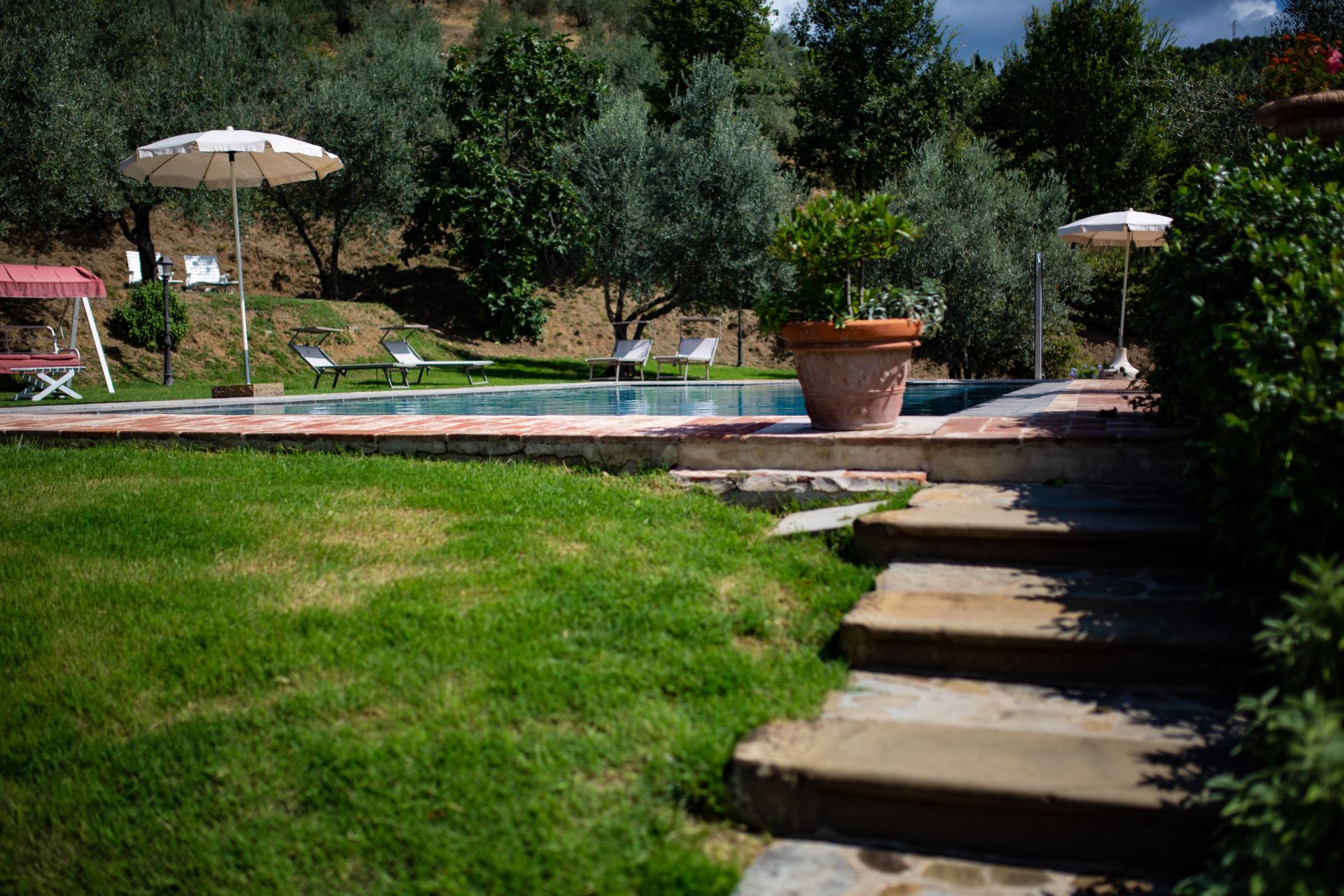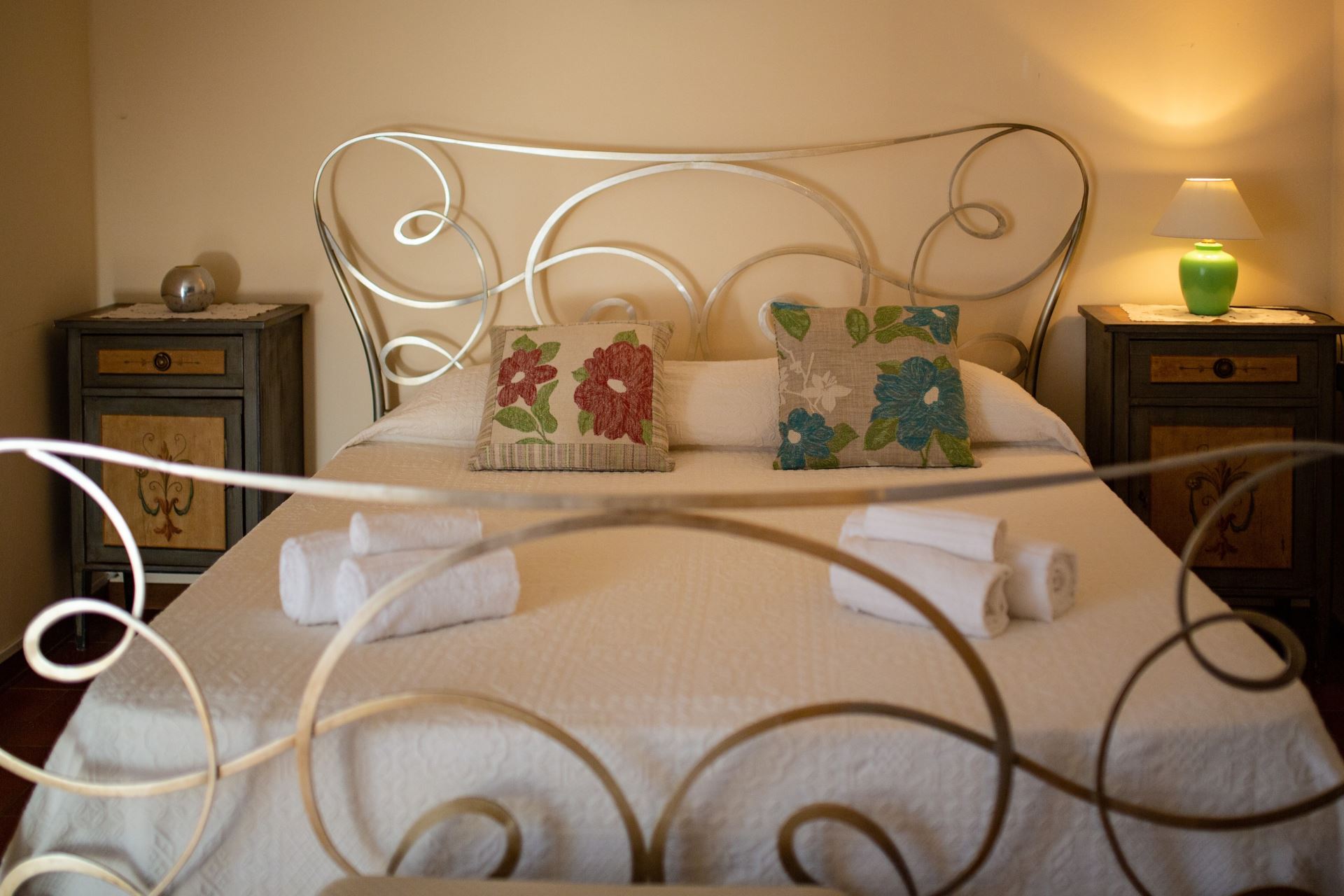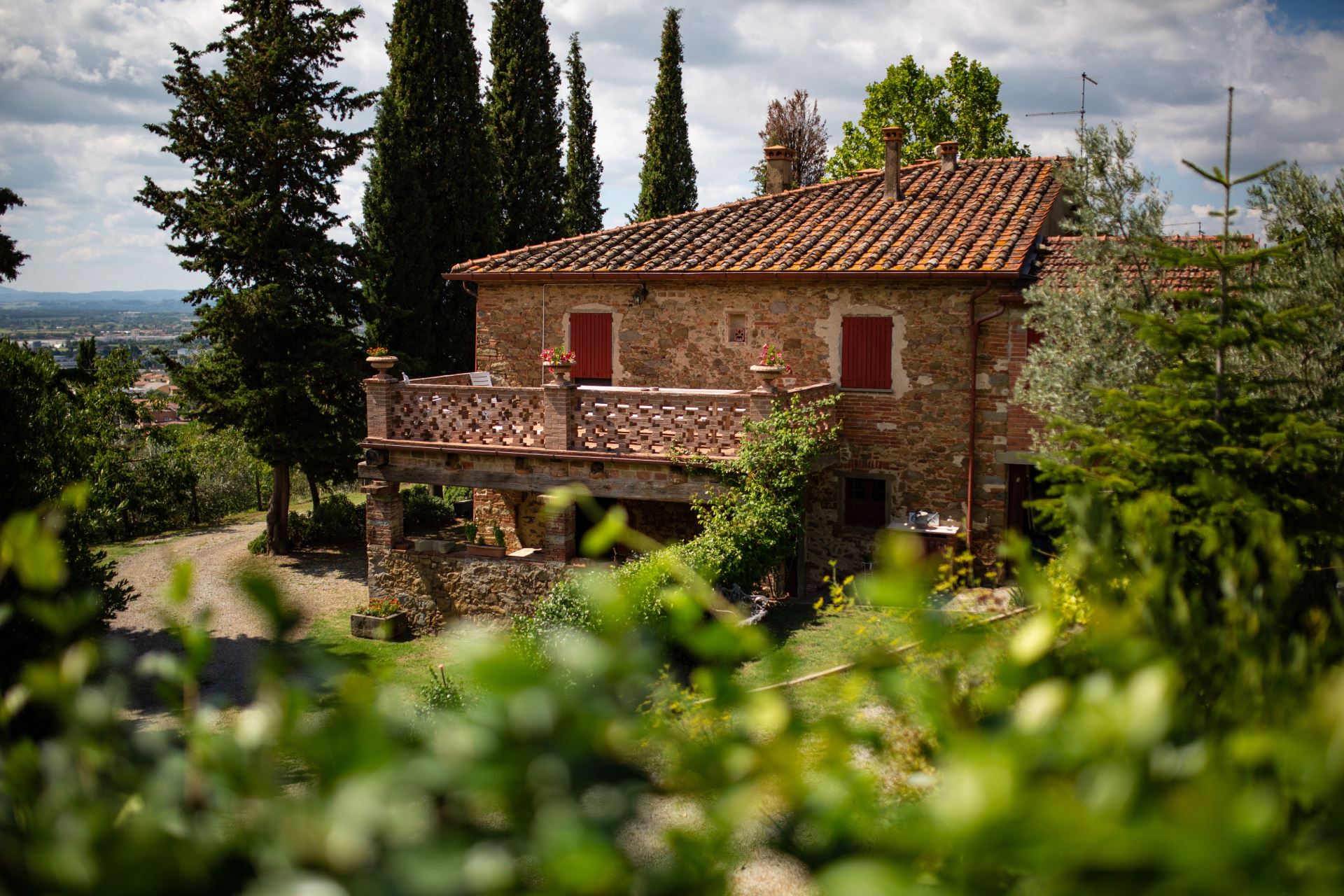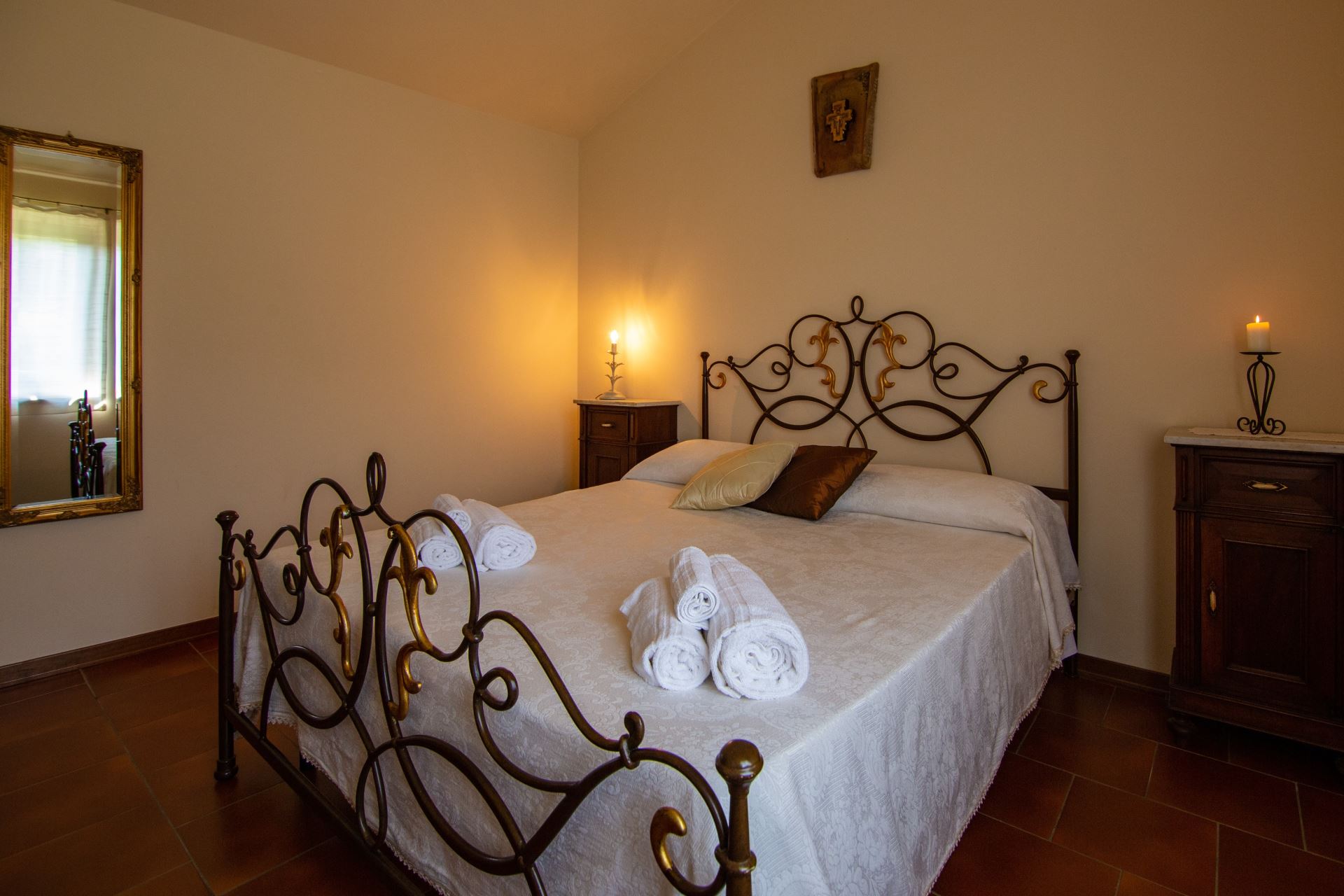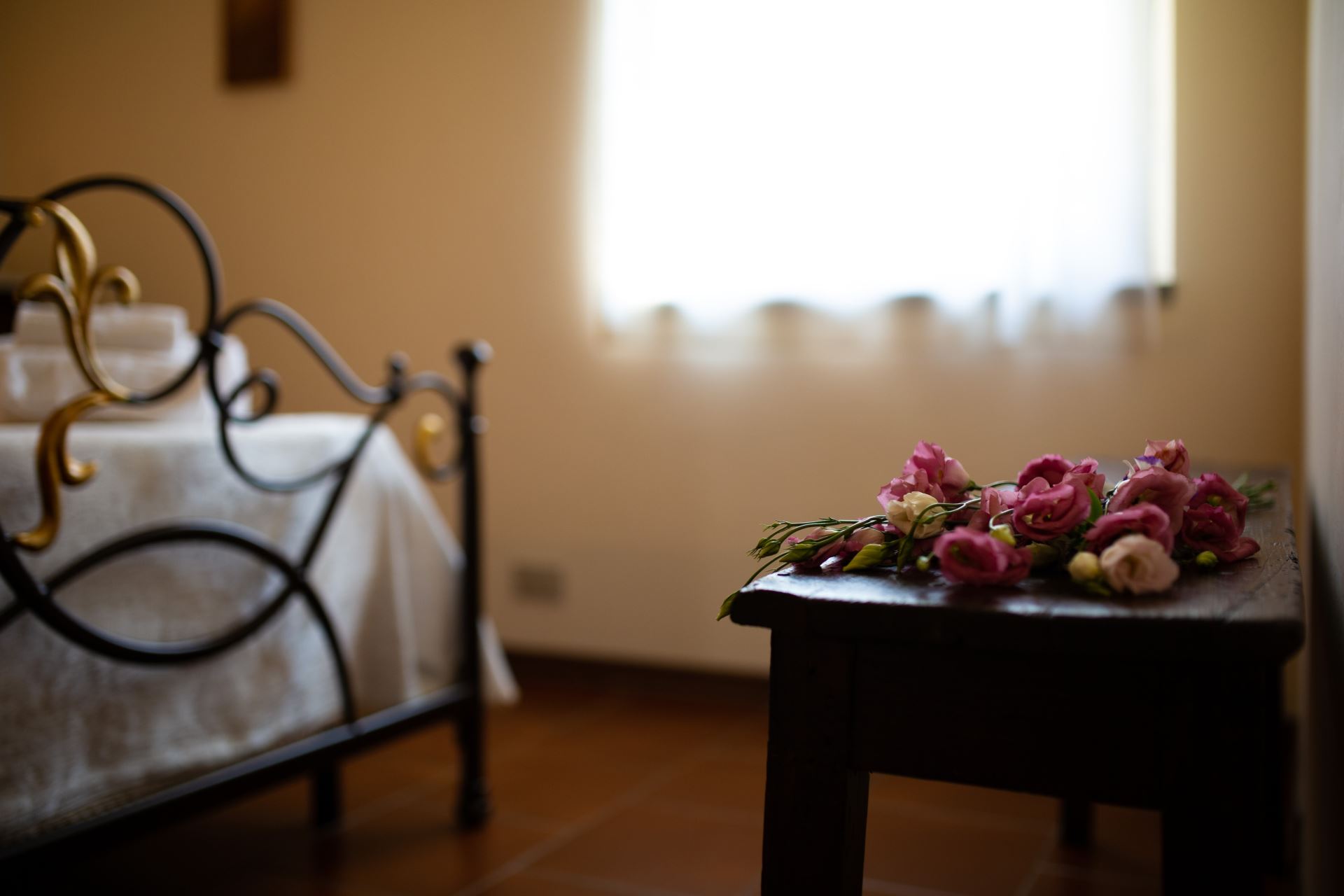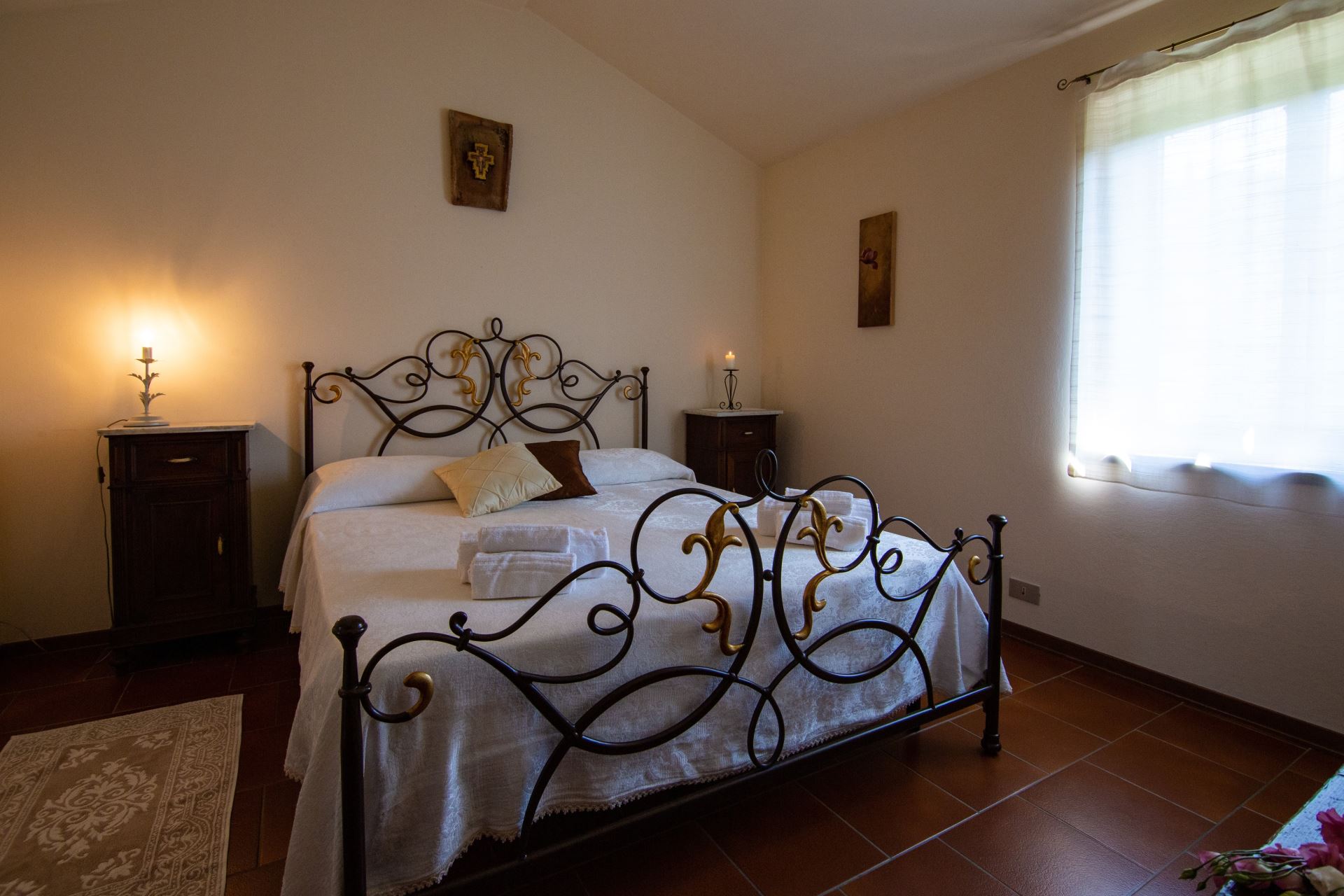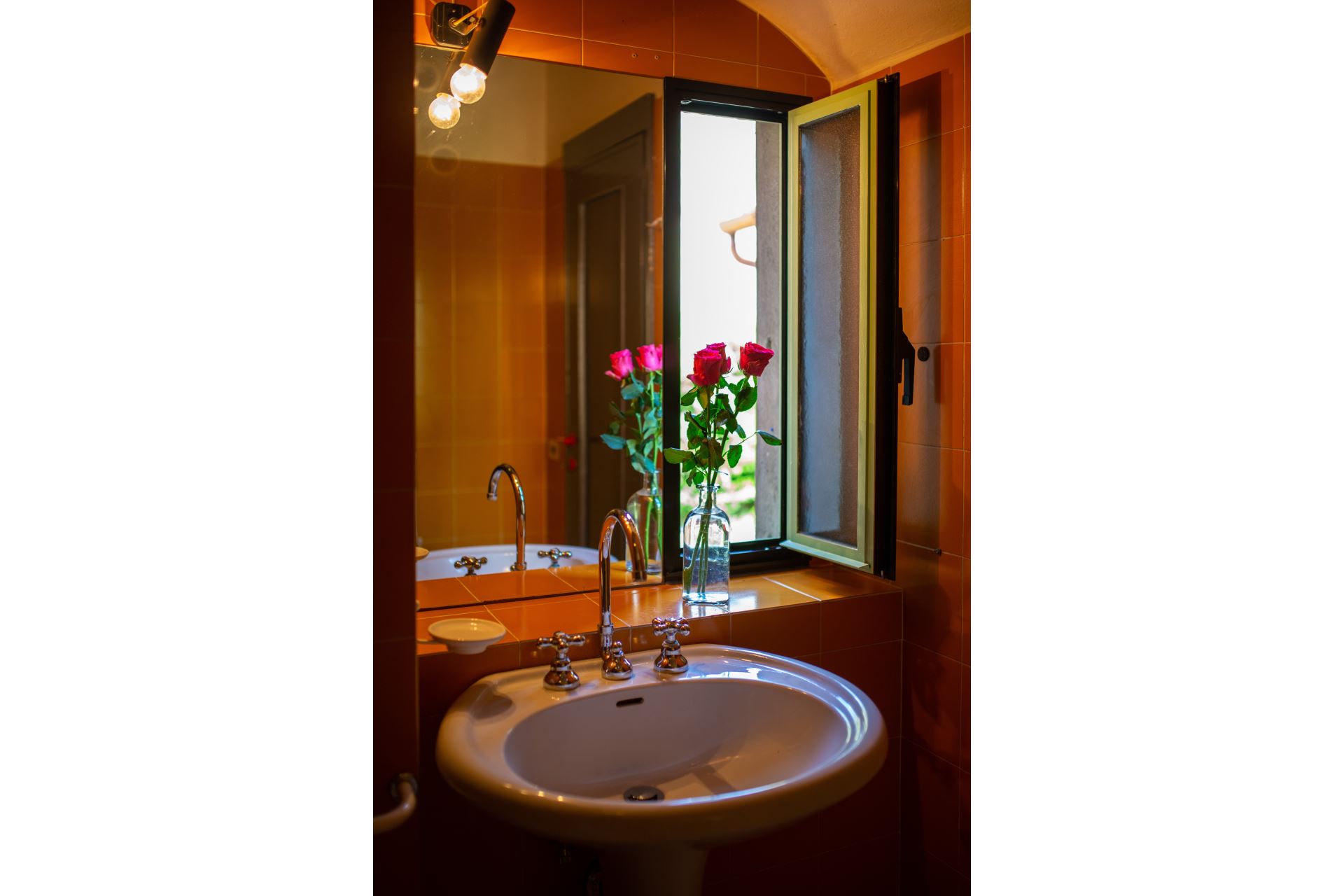 ---
Fernseher
Spülmaschine
Waschmaschine
Schwimmbad
Grillen
Haustiere erlaubt
Parkplatz
Toaster
Backofen
Haartrockner
Eingezäunt
Castiglion Fiorentino

1,5 km entfernt
Der Flughafen Firenze

100 km entfernt
Die Autobahn A1 Monte San Savino

15 km entfernt
Krankenhaus Fratta

10 km entfernt
Villa mit privatem Pool und Garten, umgeben von Olivenbäumen, kostenlosem WLAN und Tennisplatz. Das Dorf Castiglion Fiorentino kann auch zu Fuß erreicht werden.
---
Beschreibung
Einen Steinwurf vom Castiglion Fiorentino entfernt. Antikes Landhaus von bäuerlichen Ursprung wo am Erdgeschoss kann man noch die antiken Ställe bewundern. In aussichtlicher Lage gelegen, 1,5 km weit vom Dorf Castiglion Fiorentino, das kann auch zu Fuß erreicht werden. Castiglion Fiorentino ist ein der bedeutendsten Dörfer des Chiana-Tal, wo Geschäfte, Restaurants und Dienstleistungen aller Art sich befinden, und wo wichtige kulturelle, folkloristische und öno-gastronomische Veranstaltungen organisiert werden.

Bauernhaus der bäuerlichen Herkunft zurück zu den ersten Jahren von 1800 verfolgt. Das Landhaus, das von Materialen und Struktur kann aus dem ersten XIX Jd. stammen, seit XX Jd. ist immer das Herz der folkloristischen Veranstaltungen, besonders die angrenzenden Felder, die als Schießplatz utilisiert wurden. Man richtete auf das Ziel vom etwa 300 m., wovon stammt der charakteristische Name der Villa. Im Ort ist auch ein sehr antiker und kleiner Keller mit Gewölbe des XVII Jh., wo auf Anfrage, kann man biologisches Wein und Olivenöl des Landguts probieren.

Das Infinity-Pool, der Garten und der Tennisplatz. Um das Landhaus ist ein räumiger und komplett eingezäunter Garten voll von jahrhundertalten Olivenbäumen (1 Hektar), wo auch ein schöner Infinity-Pool (Maße 6x12, Tiefe 1,40), einige Spiele für Kinder und ein Brunnen mit Trinkwasser sich befinden. Den Gästen zu Verfügung ist ein privater Tennisplatz (dim. 18X36 mt.) etwa 800 m. weit vom Haus, der mit den Gästen von VILLA DEGLI OLIVI und COLLINA DEI FIORI zu teilen ist. Die Villa ist 100% tierfreundlich.


Innenbeschreibung
ERSTER STOCK: Zugang über eine Außentreppe (5 Stufen), zwei Doppelbettzimmer, Bad mit Dusche, räumiges und lichtvolles Wohn/Esszimmer mit Kamin, Sofas und Kochnische, Ausgang zur aussichtlichen Terrasse mit Tisch, Bänke und Sonnenschirm ausgestattet um im Freien zu essen. Doppelzimmer mit Kamin und extra Einzelbett, Doppelzimmer mit Privatbad mit Dusche.
ERDGESCHOSS: Laube mit Tisch und Stühlen, antiker Stall mit Futterkrippe und antikem Fussboden aus stein, Tische und Bänke um im Freien zu entspannen, Waschküche.

AUSSTATTUNG: Kühlschrank mit Gefrierfach, Backofen, Spülmaschine, Waschmaschine, Moka, dt. Kaffeemaschine, Toaster, Bügeleisen & Bügelbrett, Staubsauger, Hochstuhl, Deckenventilator, Satelliten TV, Barbecue, Holzofen, Phon, Schaukel, Rutsche, Schaukelstuhl, Wi-Fi Internet Verbindung.
Preisnotizen
Check-in zwischen 15 und 19 Uhr. Möglichkeit des späten Check-in bis Mitternacht gegen Aufpreis von Euro 50.
WILLKOMMENKORB für Abendessen und Frühstück Euro 50.
LATE CHECK-IN + WILLKOMMENKORB Euro 90.
IM PREIS INBEGRIFFEN:
Privater Pool vom 01/05 bis 30/09 geöffnet.
Wi-Fi Internet Verbindung.
Endreinigung.
Holz für den Kamin.
Haus komplett gereinigt und mit Bettwäsche und Badetücher mit wöchentlichem Wechsel versorgt.
Ein Kinderbett (Kinder bis 3 Jahre) im Voraus zu verlangen.
Strom, warmes und kaltes Wasser.

NICHT IM PREIS INBEGRIFFEN:
Kaution Euro 300 (Bargeld nur bei Ihrer Ankunft und vom Besitzer für die Dauer Ihres Aufenthaltes gehalten).
Haustiere sind bei Zahlung von Euro 6 pro Tier pro Tag gestattet.
Badetücher für den Pool auf Vorbestellung vor Ort erhältlich, sie können zum Preis von 3 Euro / Badetuch ausgeliehen werden.
---
Bewertungen
Keren (UK) - agosto 2019
We had a wonderful holiday at Casale Il Trecento. The house is very large and spacious and the swimming pool is amazing. There is no air conditioning, so it can get a little hot, but this wasn't an issue for us. The house is well furnished and the kitchen is well equipped with all the basic needs but it's not luxurious in any way. This did not bother us, but may be an issue for other people. The gas boiler can play up at times, but very easily fixed and again this did not really affect our stay. Despite these minor issues, we felt at home there and we were quite happy to stay longer if we could. Any issues we had were dealt with promptly by the owners, who were extremely friendly and helpful. The area itself is also gorgeous and the local town is only 5 minutes away and is well worth a visit. Overall a great holiday at a great place.
Anne (NL) - agosto 2019
We had an incredible week at Casale il Trecento. The house is even better than the pictures would tell you. The swimming pool is amazing, the house is very clean, and the owners are available at any moment, and so very friendly. We would definitely like to come back! Is it only 5 minute drive to shops and the town, however on the hill with a spectacular view.
Ellen Marie (DK) - settembre 2018
Fantastisk hus ned pool i rolige omgivelser
Meget velholdt og rent ældre hus med stor charme. Der var god plads, dejlige værelser og badeværelser. Et funktionelt køkken, stuen også fin, men vi anvendte mest altanen og pool området. Altanen rummelig og med skøn udsigt, et sted hvor man bare kunne slappe af. Poolen ren og velholdt, en god størrelse og området helt perfekt. Gode slappe af stole og skønt at opholde sig i en olivenlund. Lækkert terræn, og udsigt. Ejerne fantastisk søde og imødekommende.

Marc (UK) - agosto 2018 We had a lovely week in this property. The accommodation was excellent with 4 good sized double bedrooms. The kitchen was fairly basic but perfect for our needs with 2 fridges which were very useful. The grounds were stunning with the backdrop of a beautiful olive grove and a stunning swimming pool. The views were very impressive. The owners were delightful and we made good use of their excellent tennis court. We had a great holiday and would love to go back.

Davidson Anna (Usa) - maggio 2018
Delightful villa
Casale il Trecento is in a beautiful location. The olive groves around the villa are beautiful and the pool is gorgeous. Our children were delighted to be able to use the tennis court. We walked into town often as it is close by but the villa feels very quiet and rural. The villa itself is cool and spacious with plenty of room. We took the train to Rome and visited Arrezzo and Montepulciano and Castiglion del Lago where we took a ferry to the island. We thoroughly enjoyed our stay. The only negative was that the kitchen lighting is insufficient. And watch out for the mosquitoes.

Radhuskajsa (Sweden) - luglio 2017
Lovely, lovely villa with perfect location
Oh how I loved this villa! It was even nicer in reality than in the description online. The villa is spacious with a perfect layout for two families. It is decorated with style and is well-equipped for a comfortable stay. No air conditioning but fans are very effective (and don't forget to shut the window blinds during the day!). The villa is surrounded by olive trees and the pool is large and well-maintained. The property is peaceful and quiet with lovely views over the tuscan landscape. Sitting by the pool watching the sun set is something I will never forget. You don't have to go far to do your daily shopping - a great grocery store is located just five minutes away. The couple that owns the villa were very welcoming and service-minded. They even brought us a home made pannacotta one day! The villa is perfectly located in Eastern Tuscany and I recommend visits to Arezzo and Montepulciano.

Birgit (Danmark) - luglio 2017 Alle vores høje forventninger til vores 14 dage sammen med børn, svigerbørn og børnebørn i Casale II Trecento, blev til fulde indfriet. Det var et dejligt hus, der levede op til det lovede og omgivelserne var fantastisk smukke. Vores værter var særdeles hjælpsomme, omsorgsfulde og gæstfrie. Vi kan på det varmeste anbefale Casale II Trecento og vil ikke holde os tilbage for at leje det igen.

FORWARD PETER (UK) - settembre 2016 Restful holiday with great location. Very welcoming, helpful owners. Hope to visit again.

Williamson Helen (UK) - agosto 2016 The villa was beautiful, location ideal. Very private and quiet, just what we hoped for, the owners were so welcoming and went out of their way to make us feel at home. We hope to return again soon.

Ibbott Rachel (England) - agosto 2016 Farmhouse set in stunning location surrounded by olive groves, with views of valley below. Great size pool for adults and children, clean and well maintained. Good sized gardens with numerous areas to relax, eat and socialise. Simple and tasteful interior, plenty of space. Maybe showers could do with being improved. Great location for access to larger towns eg. Cortona and Assisi and train station within 5 minute drive with direct line to Florence.Great fun using wood fired pizza oven. Owners friendly and helpful. Car necessary to get to supermarket, restaurants etc. ( 20min walk to centre of town).

Alpaugh Cathy (CANADA) - maggio 2016 The villa is absolutely lovely. The owners took great care of us, the place is, inside and out, better than the photos. The inside is bright and comfortable, the home has new windows. better than advertised. Dining table works well. The kitchen is a bit small and the lighting is weak but the open concept makes very convenient. The bathrooms are newish and well appointed. The hot water takes some time to figure out - run more, it gets hotter. Close enough to walk to town but really in the countryside, easy access to the train (20 minute walk) and the bus is said to be easy (we did not try the bus). Good train connections. Pool and pool area are really fantastic!

K Paul (HOLLAND) - agosto 2015 Boven alle verwachtingen. De werkelijkheid is vele malen mooier dan de website doet denken. Top locatie en verhuurders.....tja wat zal ik zeggen? Typisch italiaans. Hartelijk en gastvrij.

Maria (DEUTSCHLAND) - agosto 2015
Fantastisch
das Haus und das Grundstück waren wunderschön und sehr gepflegt. Der Pool war ein Sensation und die Vermieter sehr,sehr nett. Wir haben uns sehr wohl gefühlt und die Kinder waren auch sehr ausgelastet. Unser Hund hat sich auch wahnsinnig wohl gefühlt. der einzige Nachteil ist der Ort selber. Zum shoppen findet man halt nicht so viele Gelegenheiten,alles ist wahnsinnig teuer. Lebensmittel kann man gut einkaufen

Golay Christophe (Suisse) - luglio 2015
Villa magnifique!
Villa magnifique, très authentique. Piscine de rêve, 4 chambres simples et belles. A réserver chaque année. Attention aux moustiques!
---
Andere Strukturen, die Sie
interessieren könnten
Andere Strukturen Ziel Cortona Und Valdichiana
IL PICCHIO VERDE


Castiglion Fiorentino
VILLA DEGLI OLIVI


Castiglion Fiorentino
VILLA BEVIGNANO


Monte San Savino