Casa Felice
Lucignano, Toscana
à partir de / par jour €208
---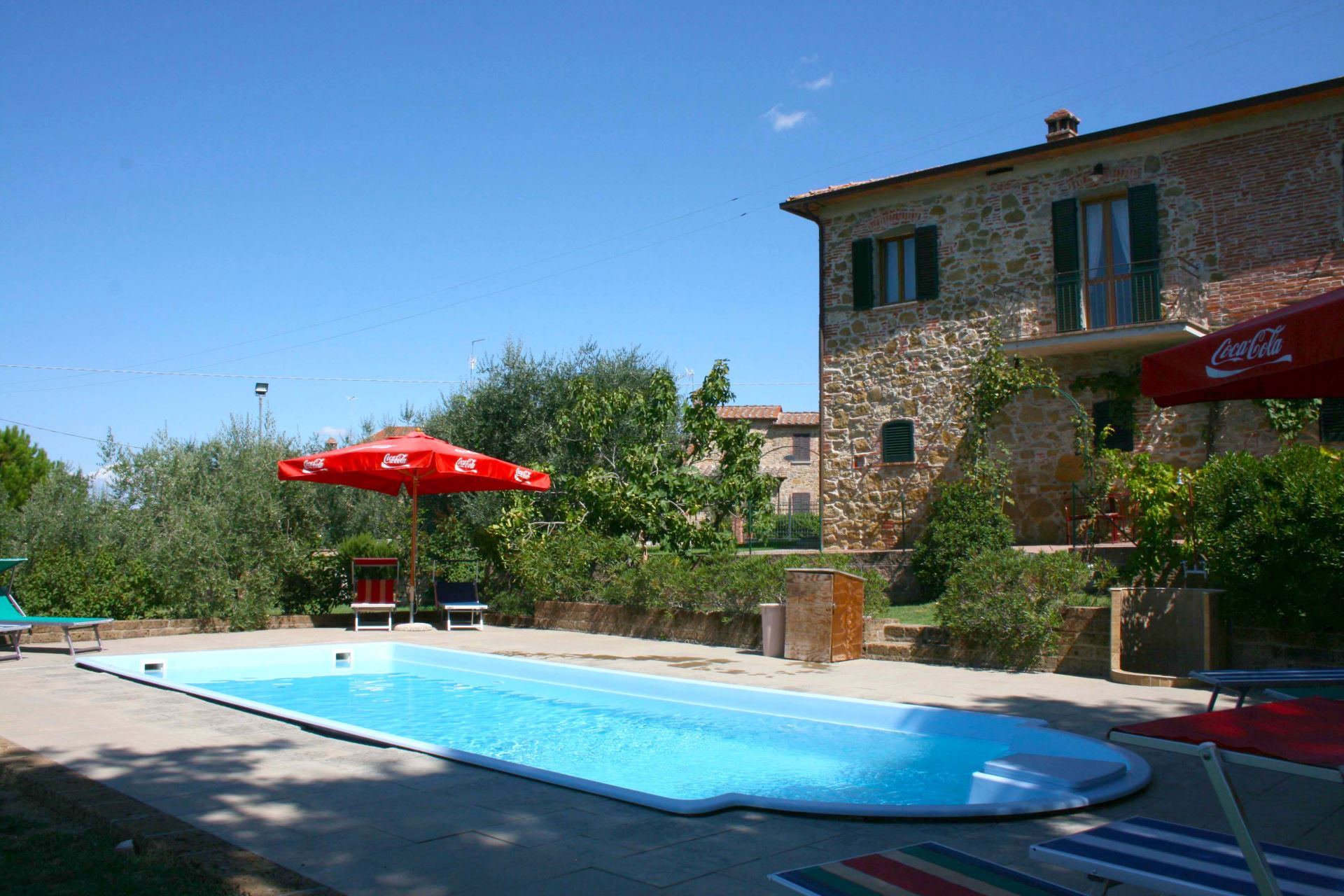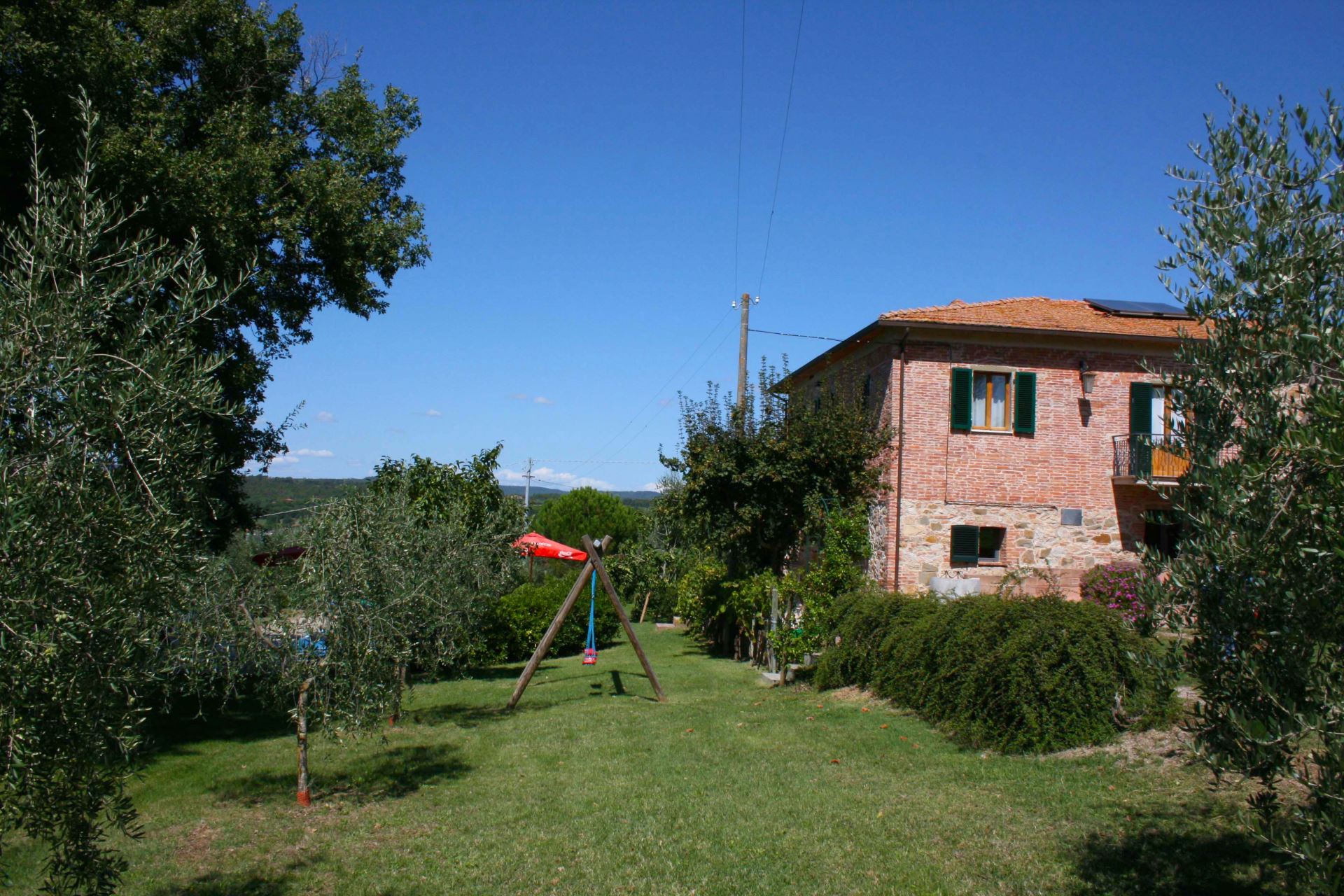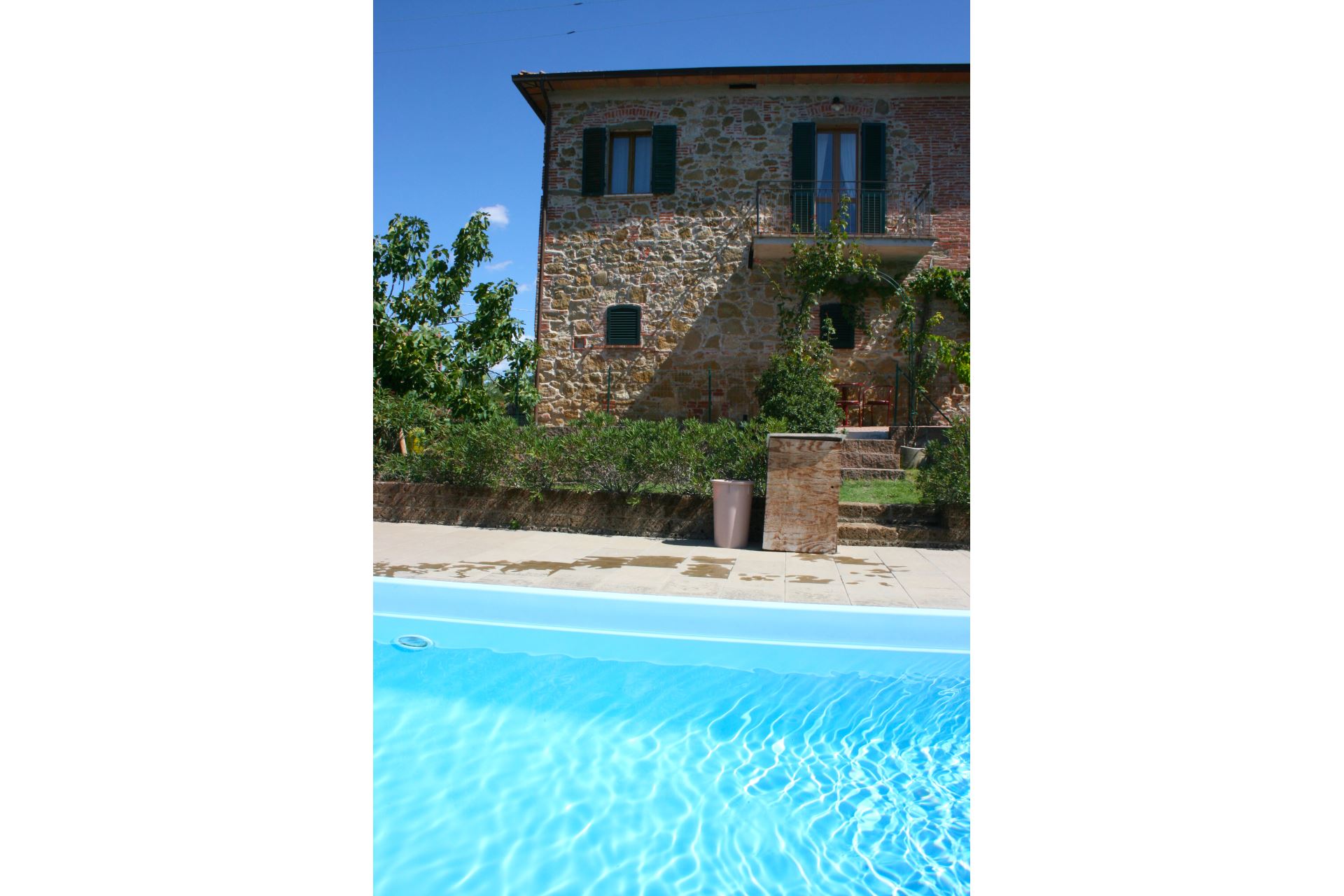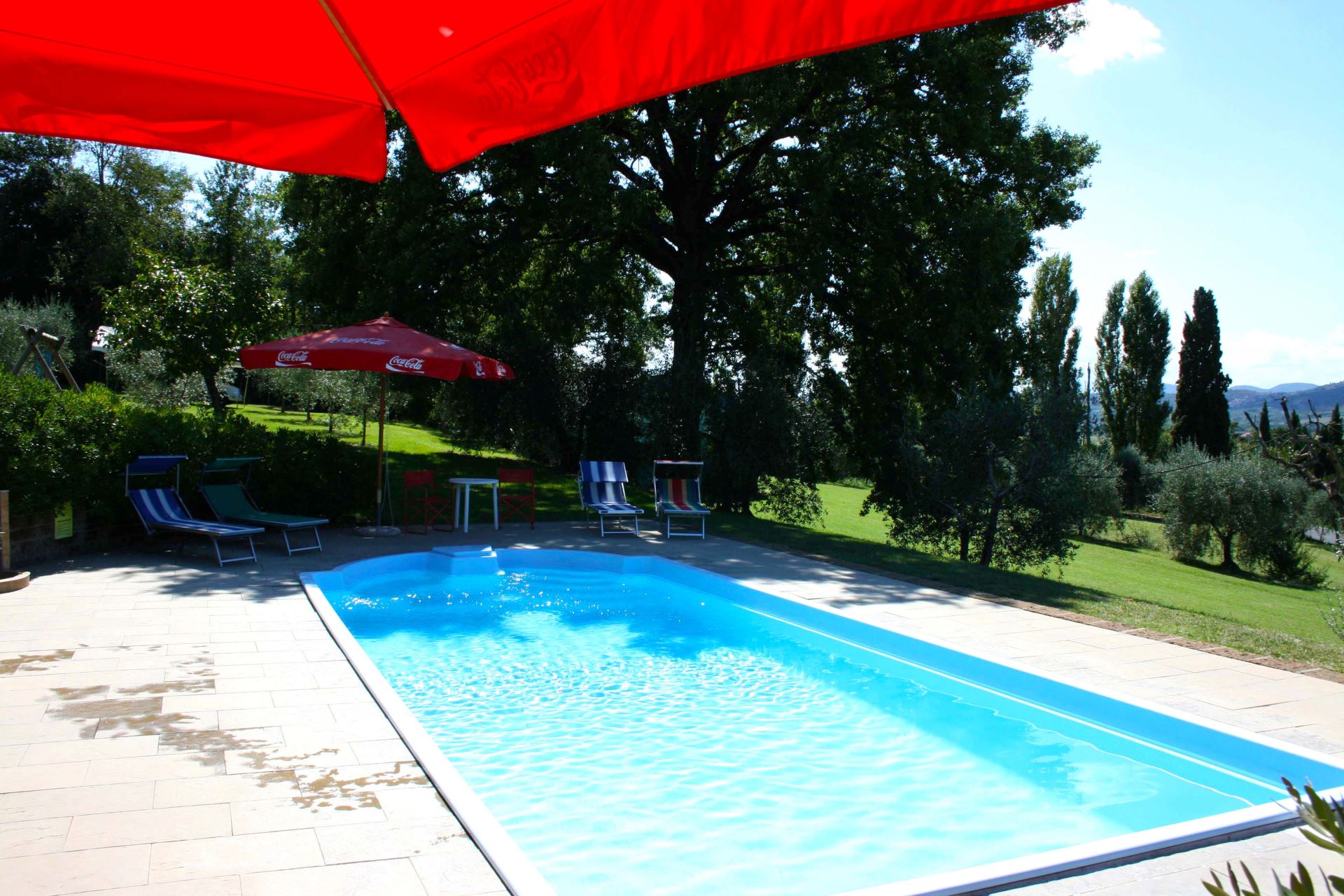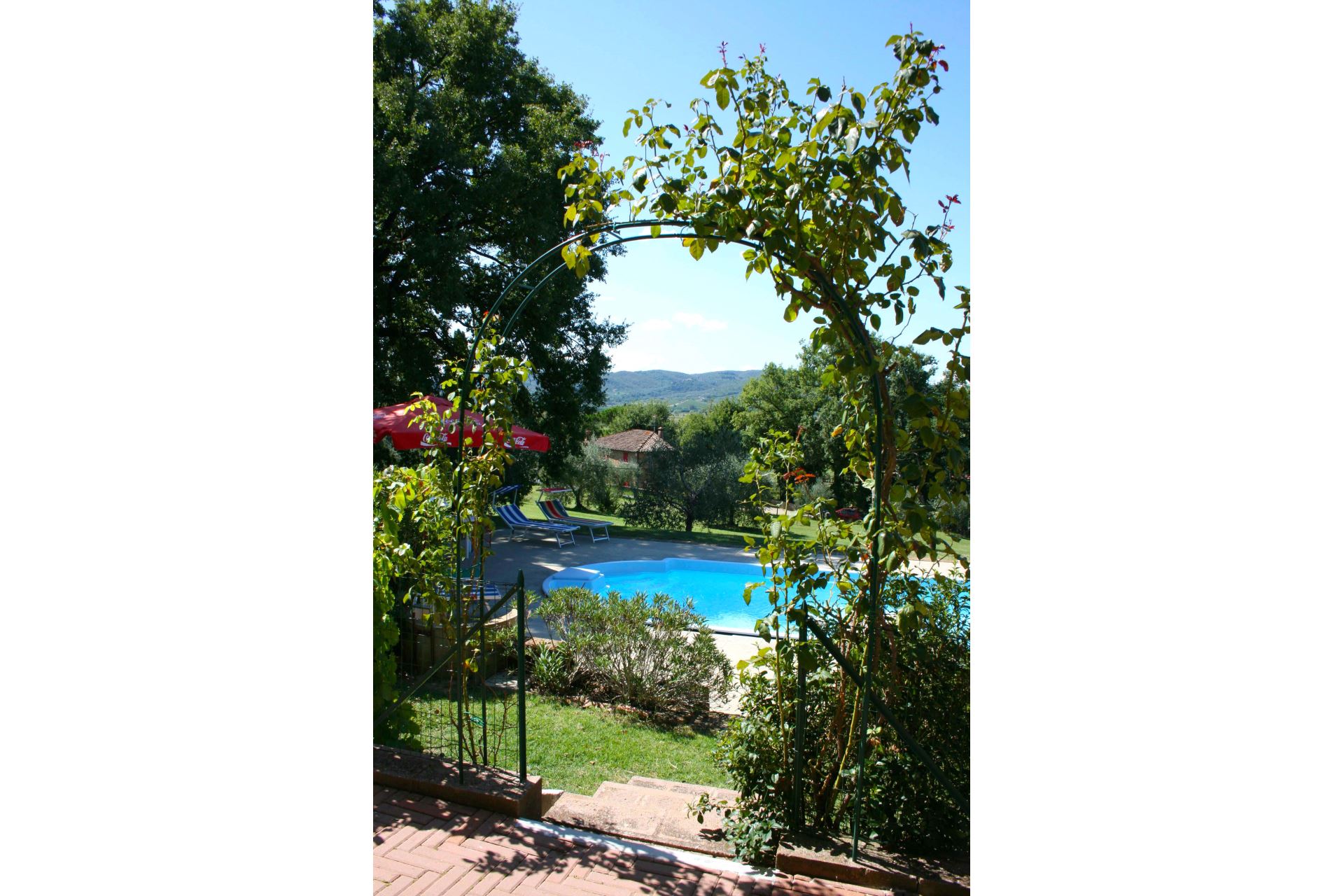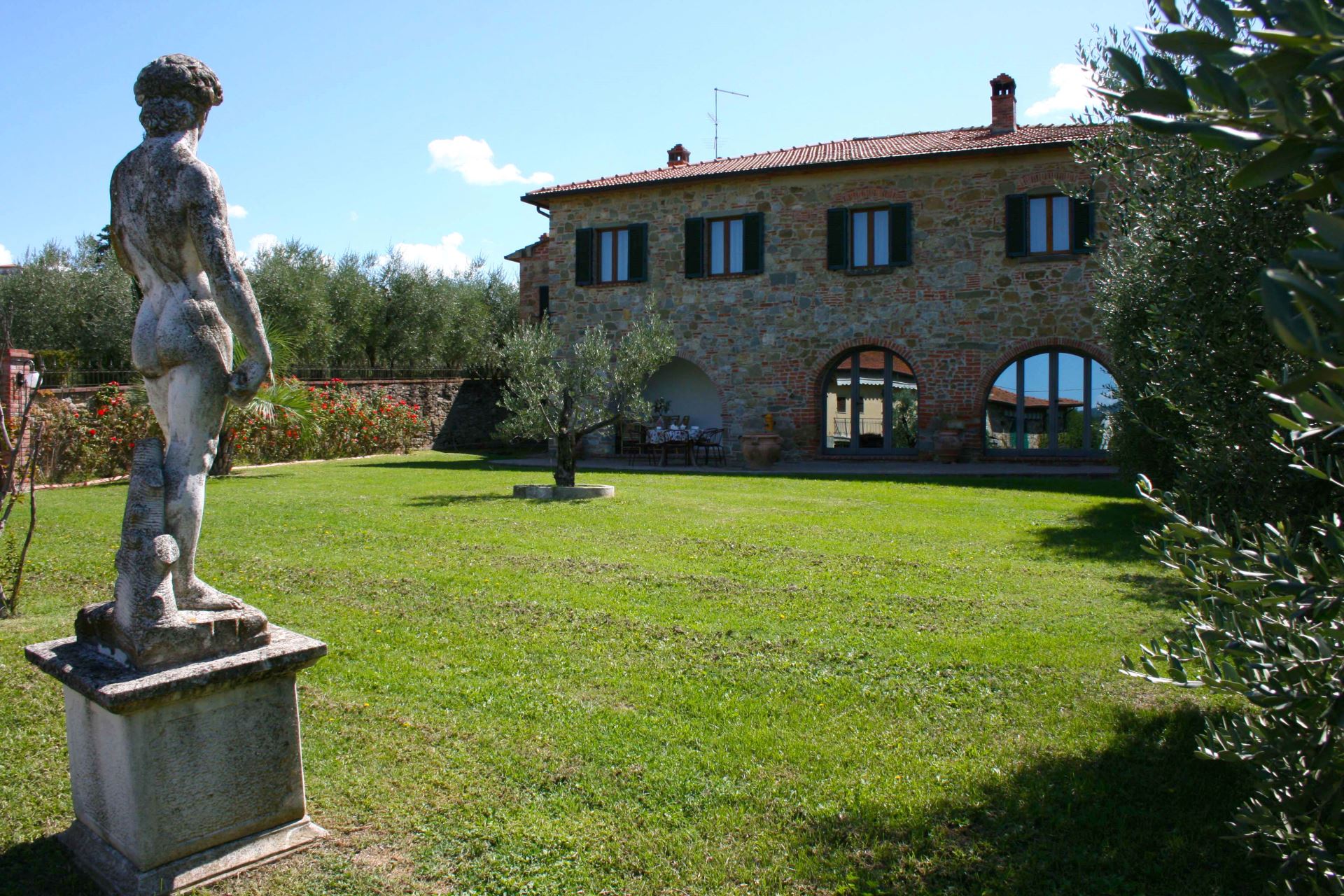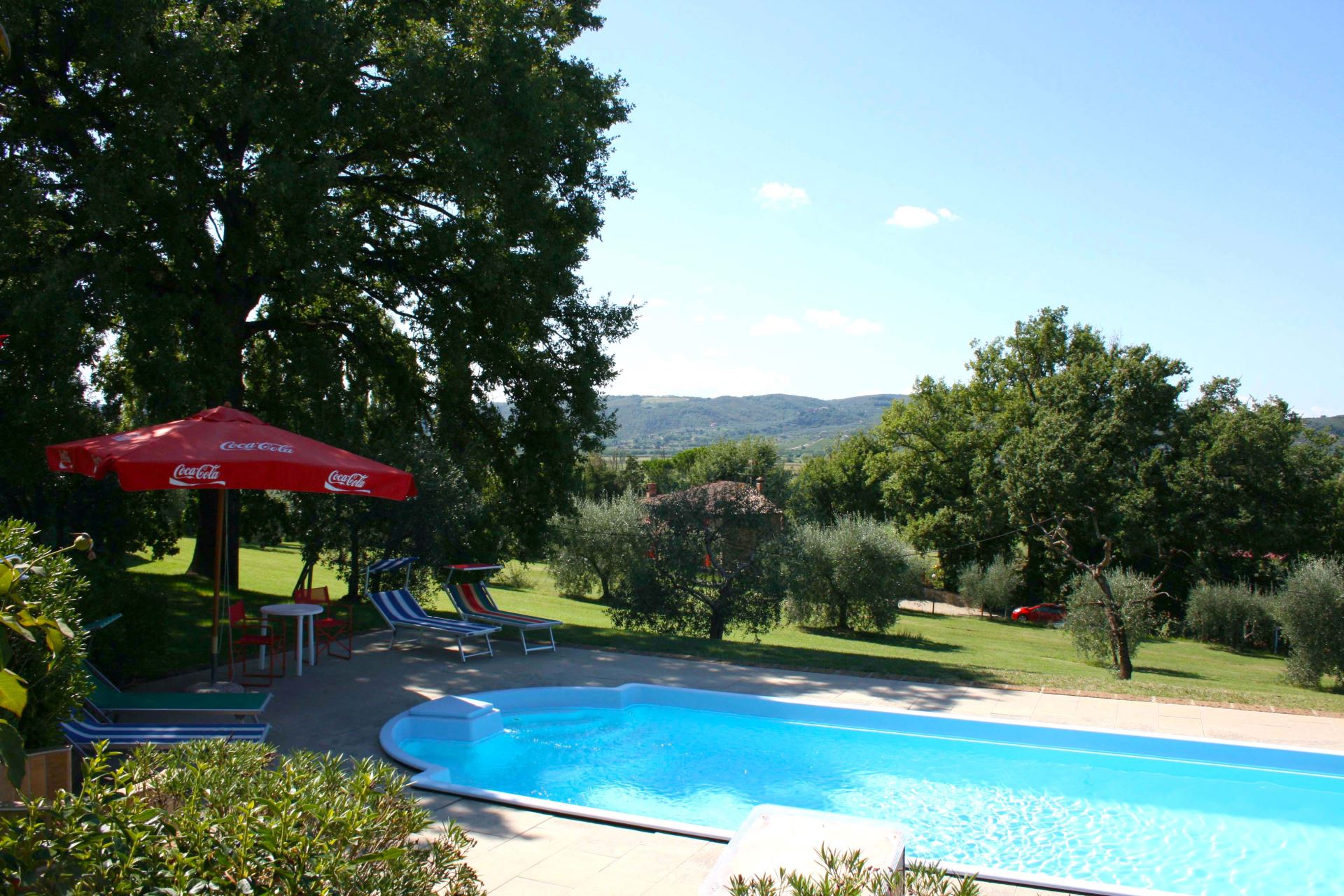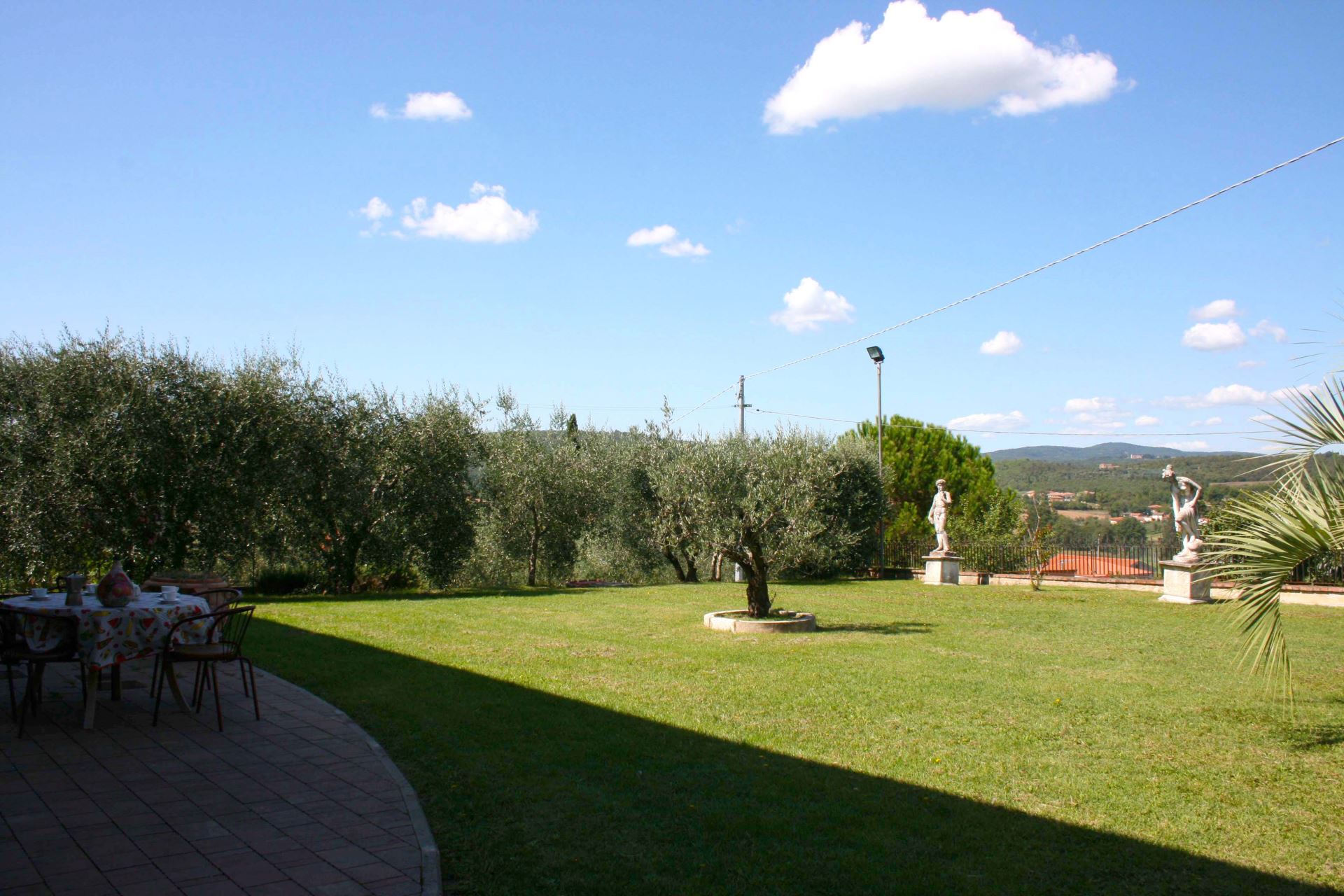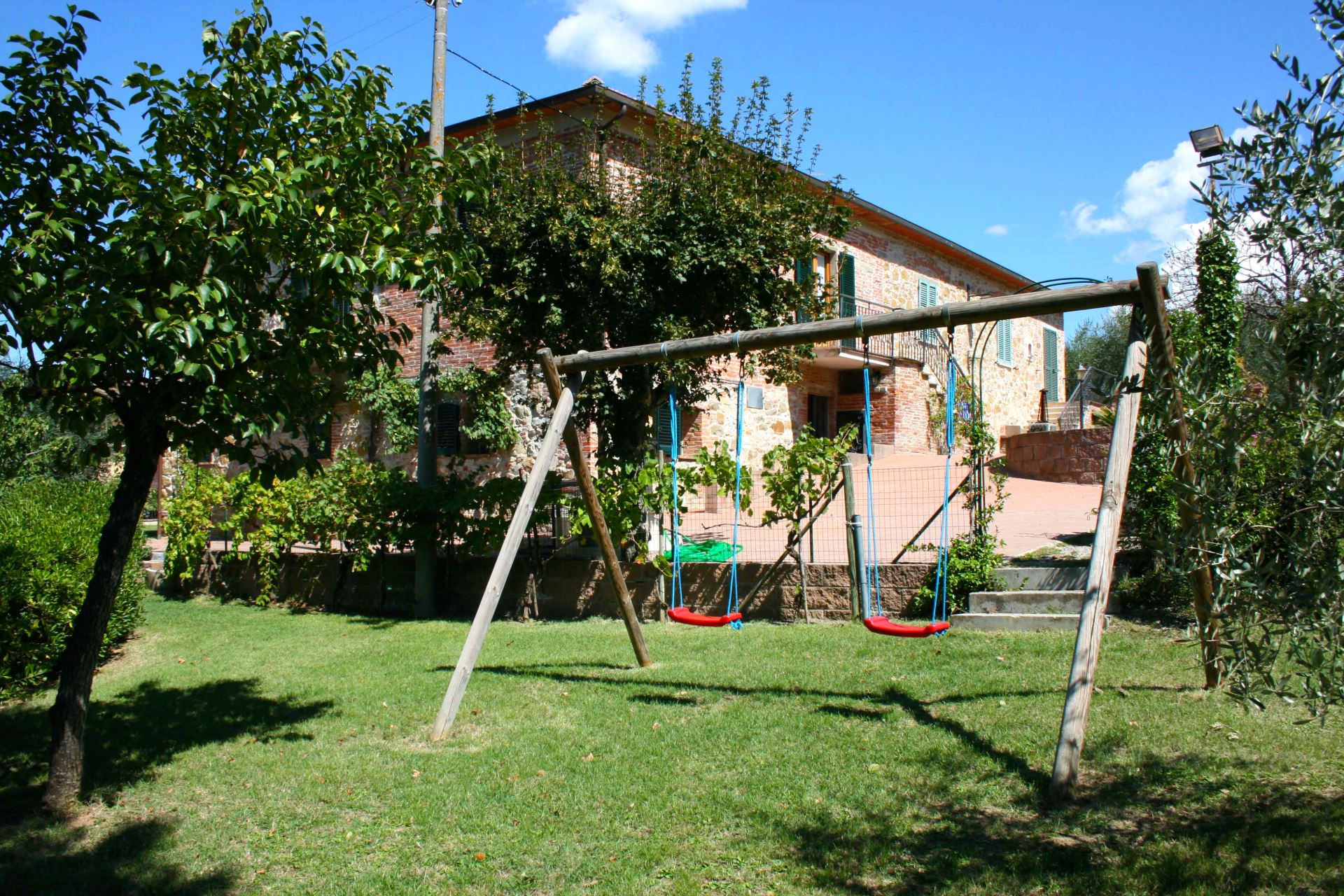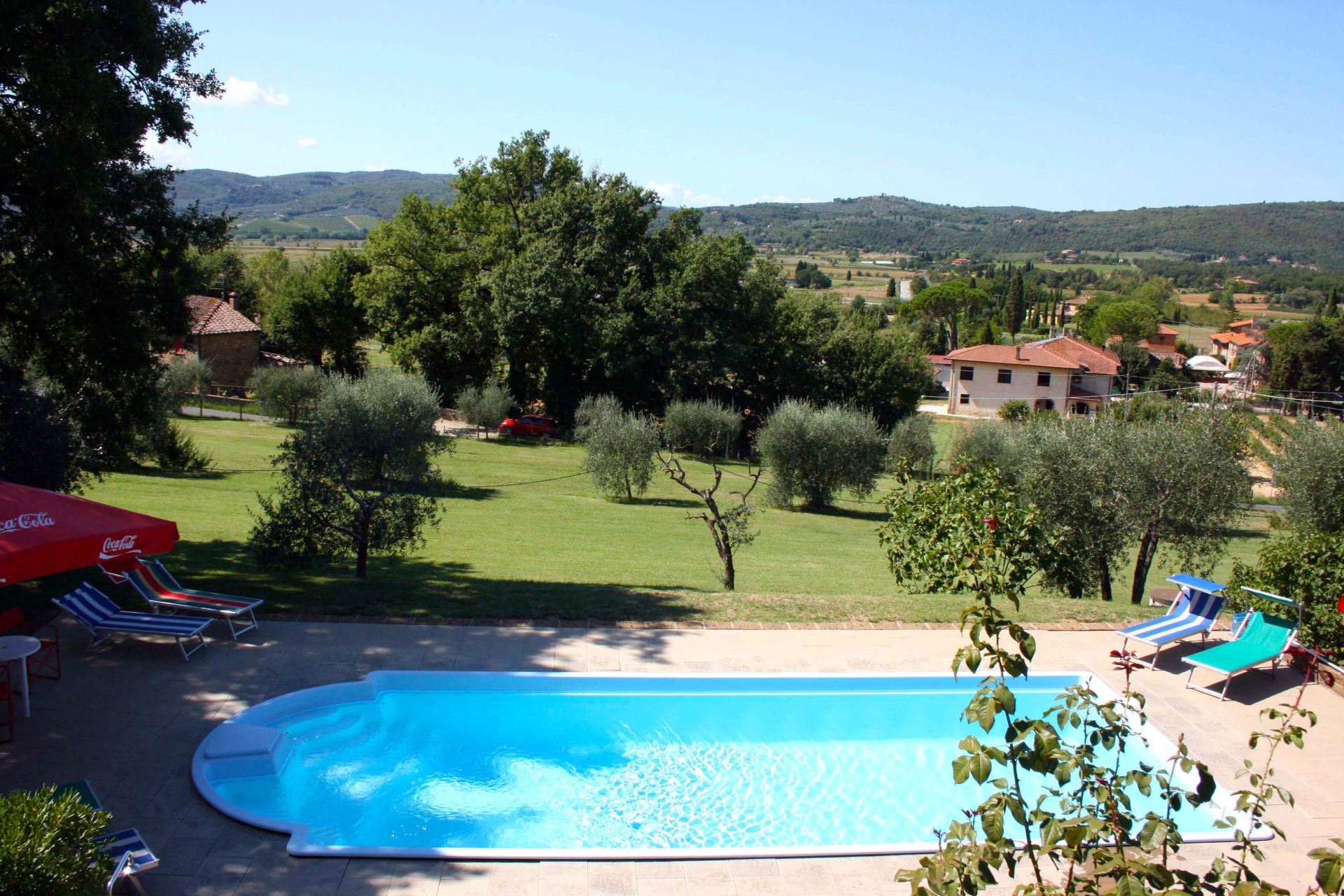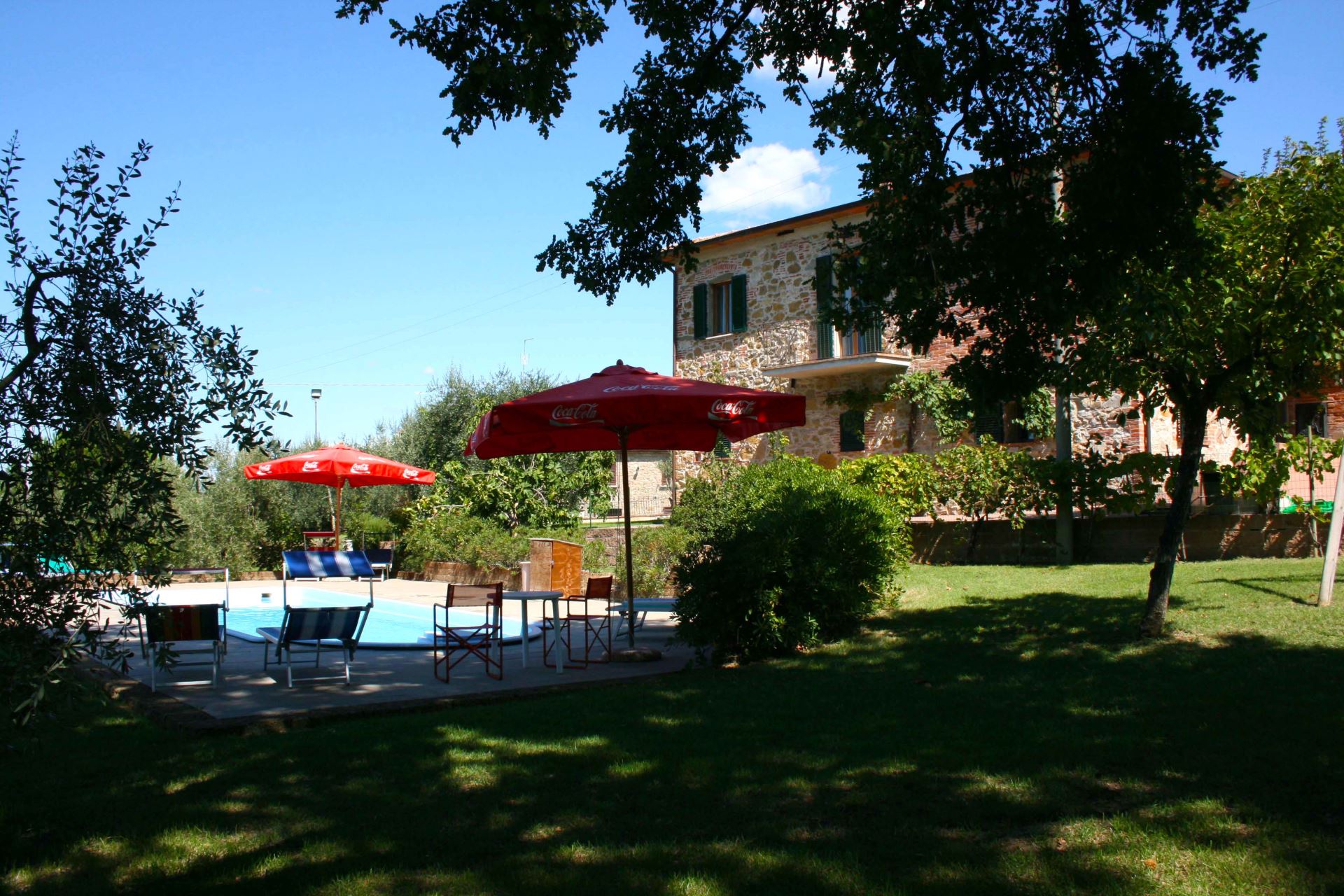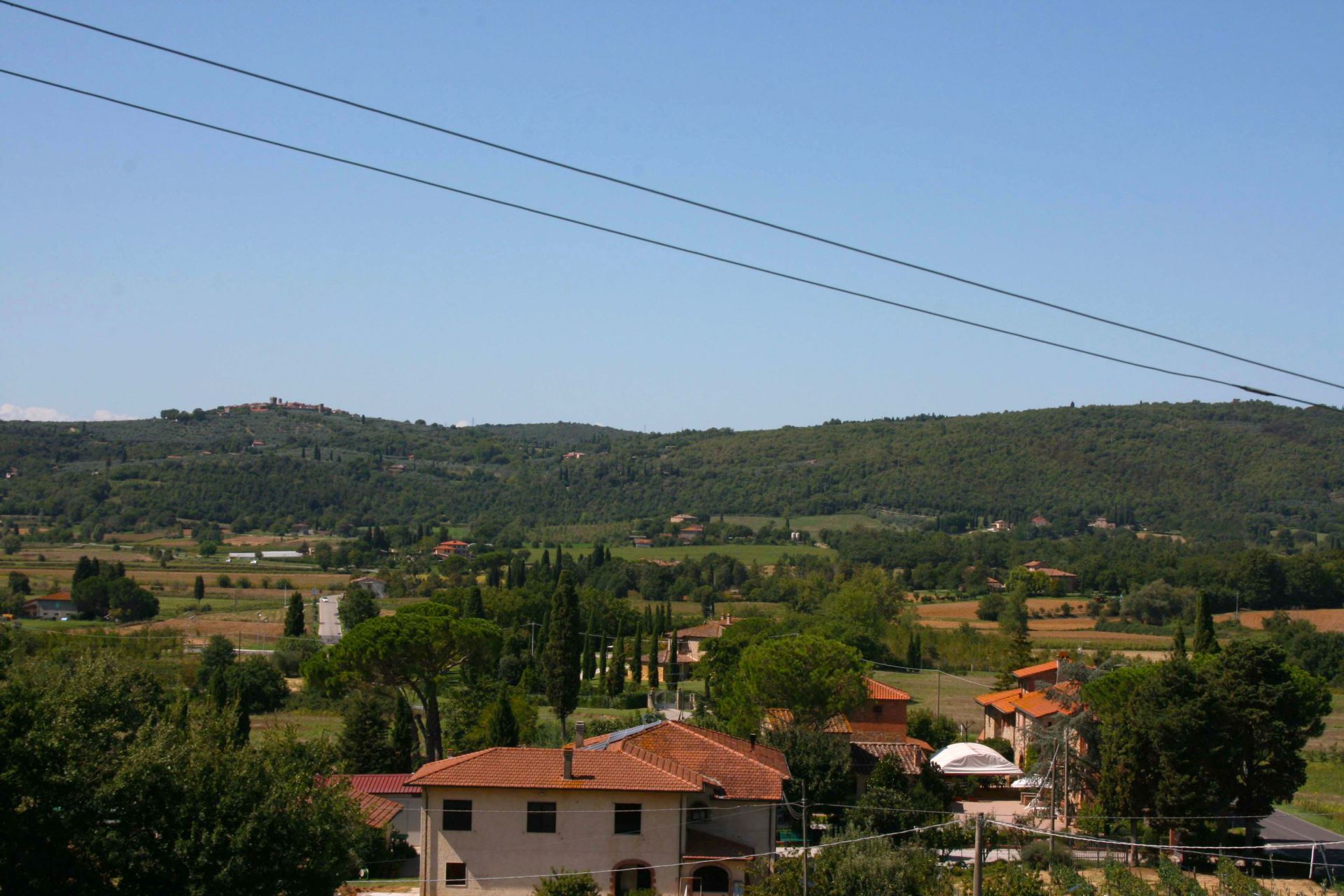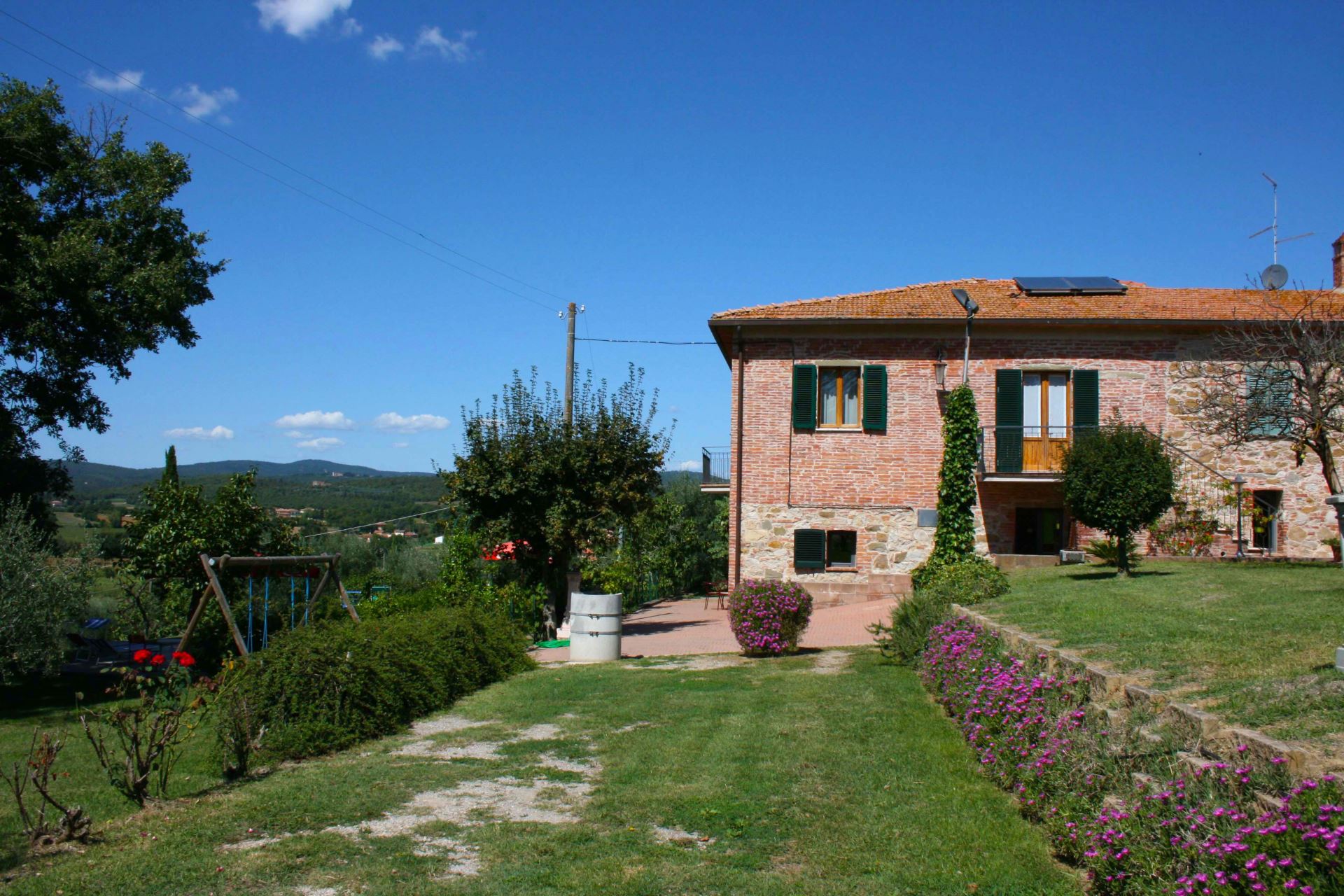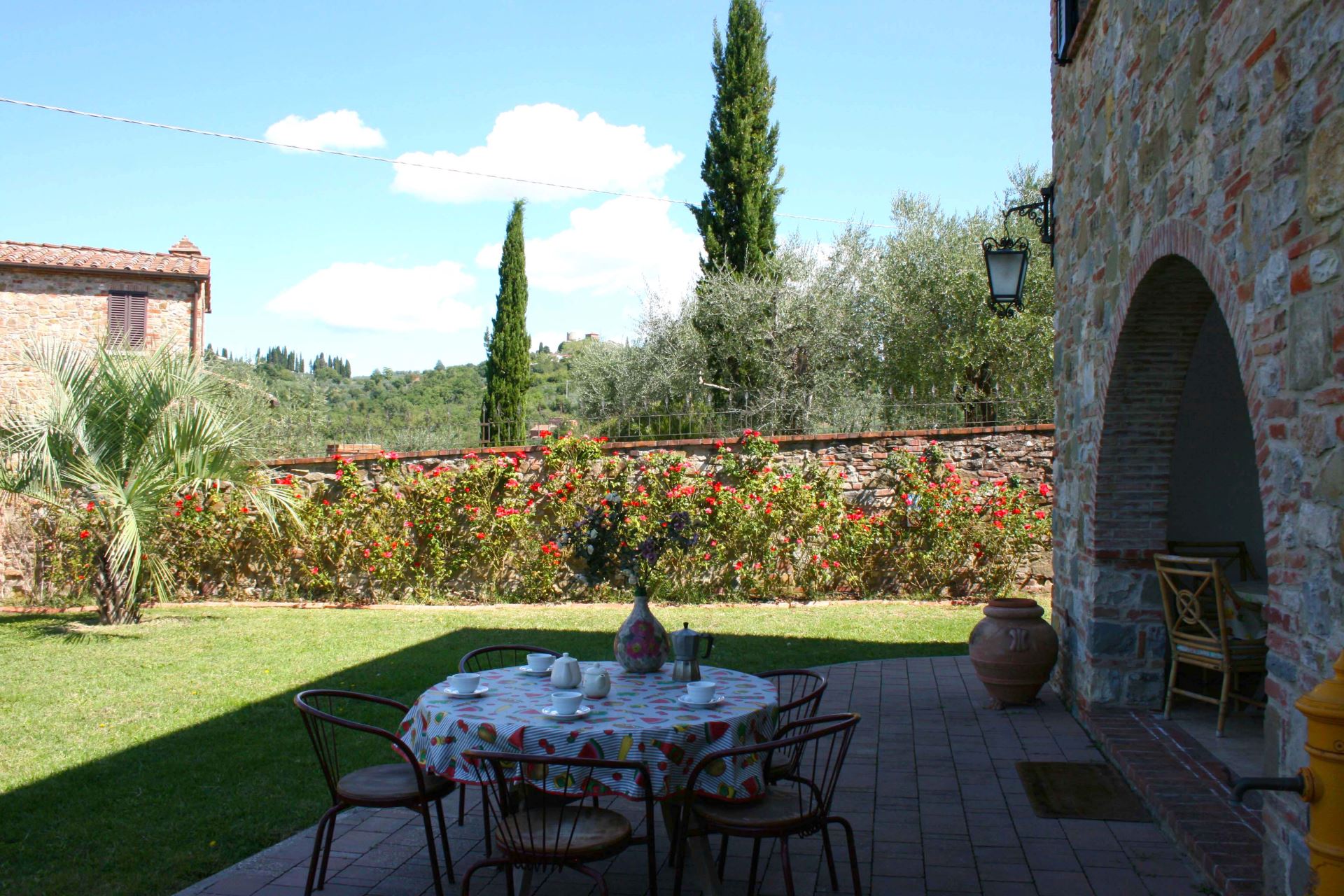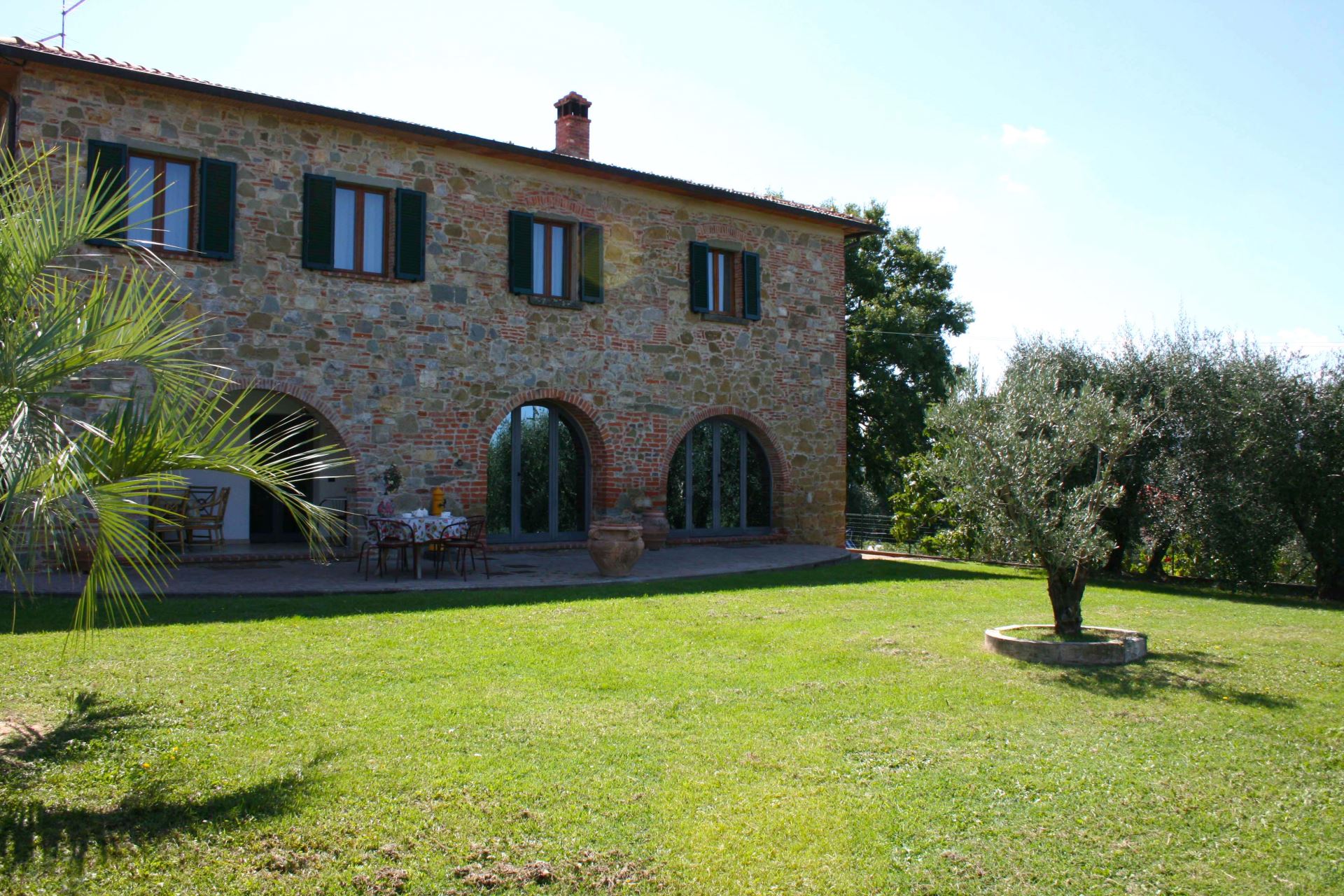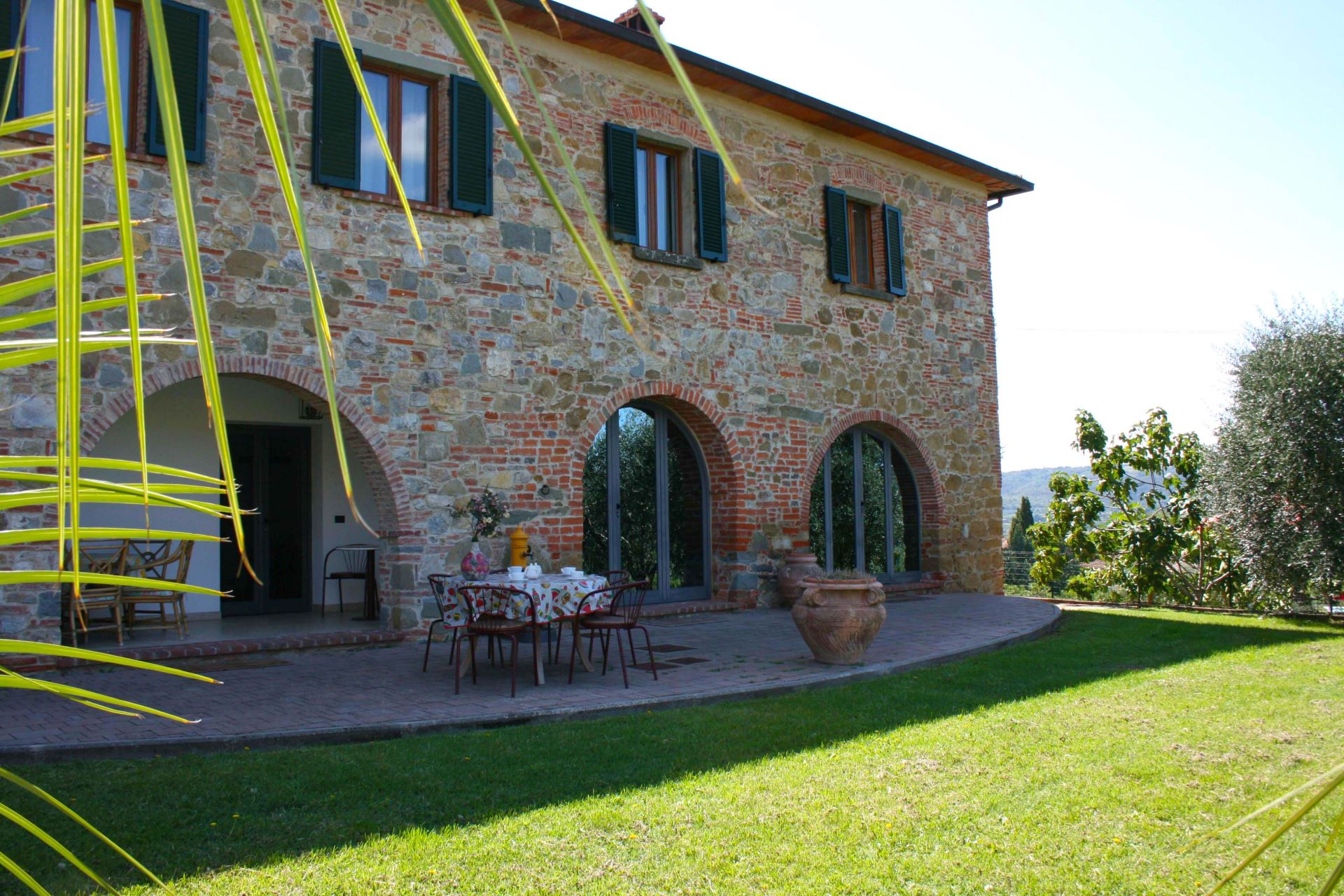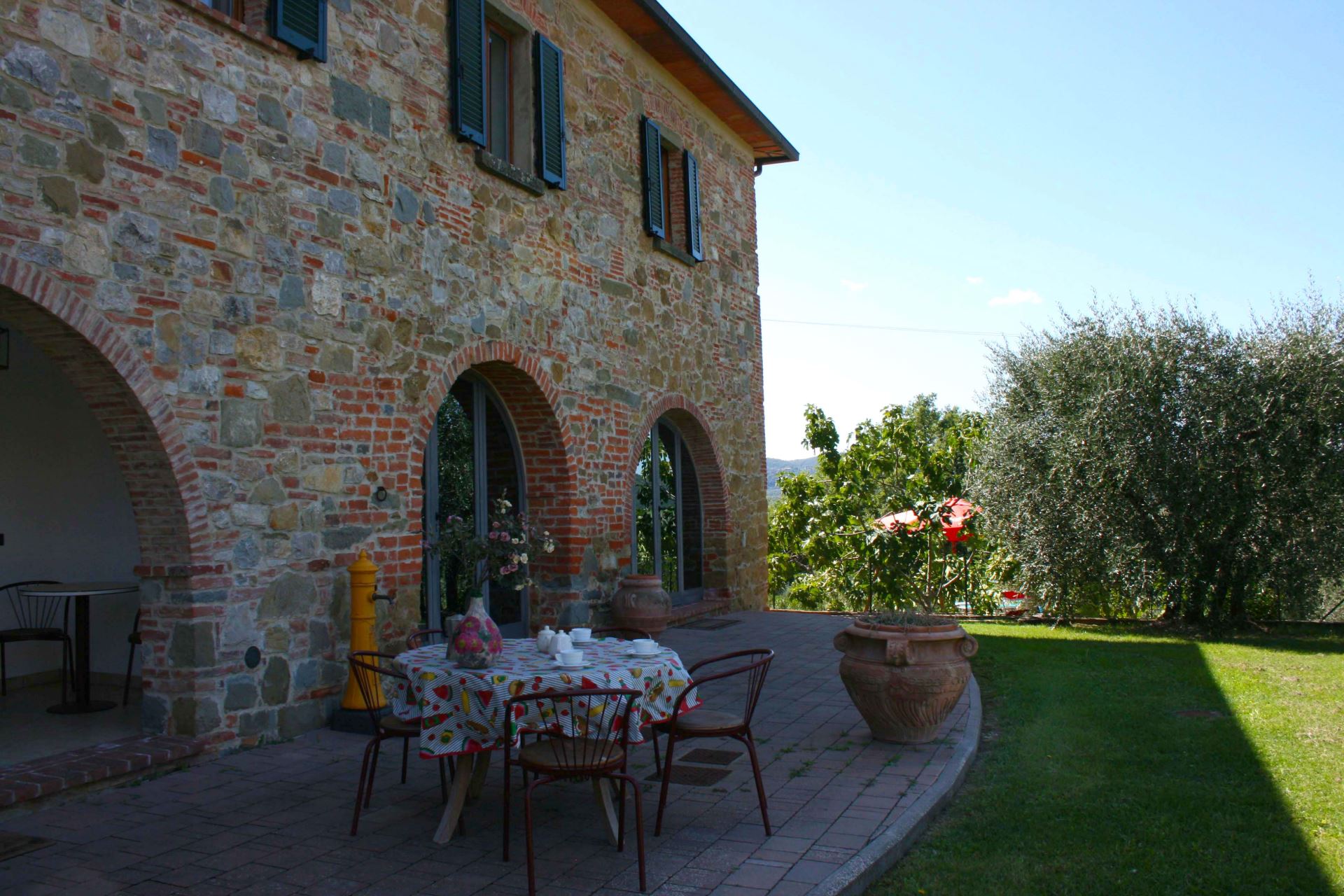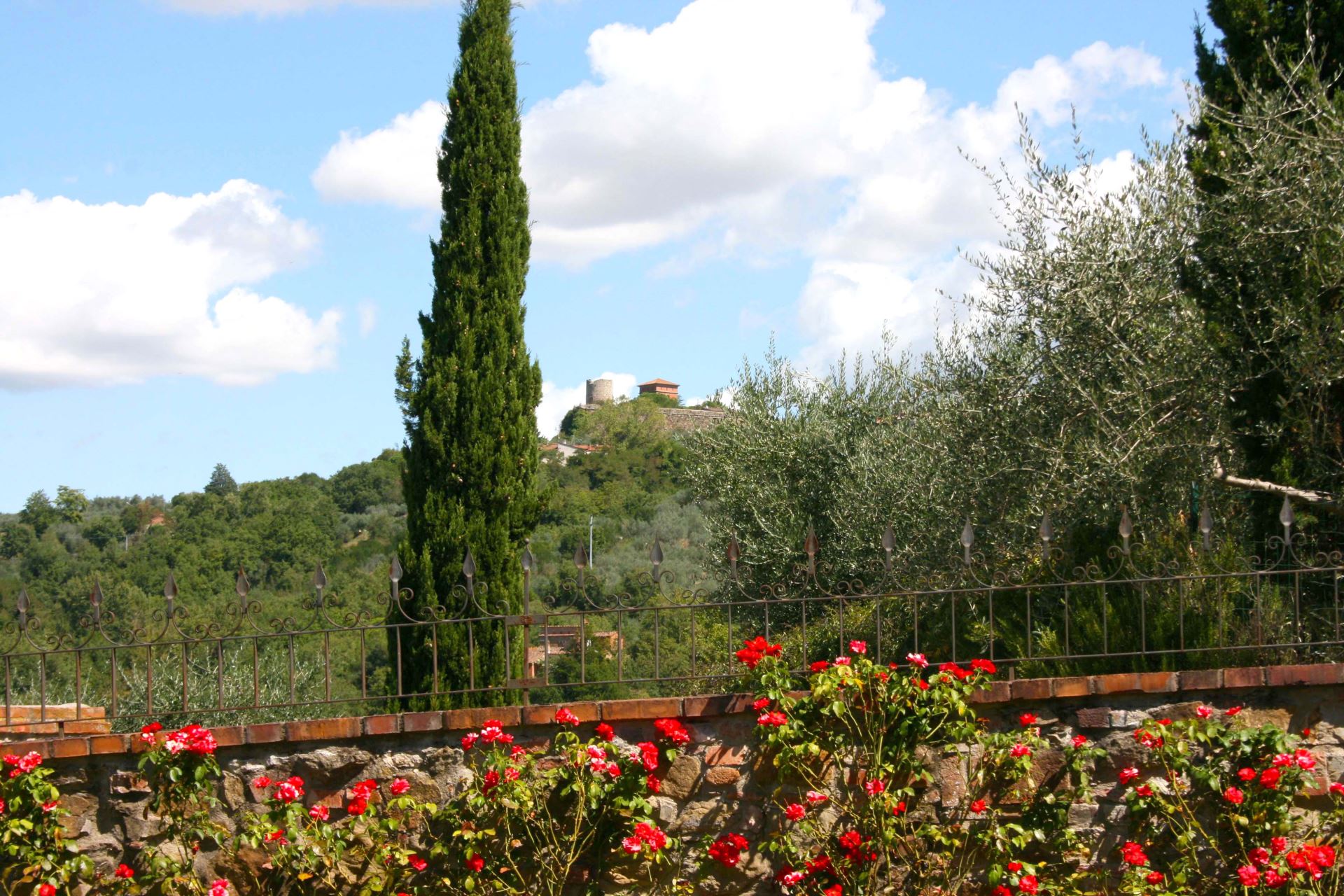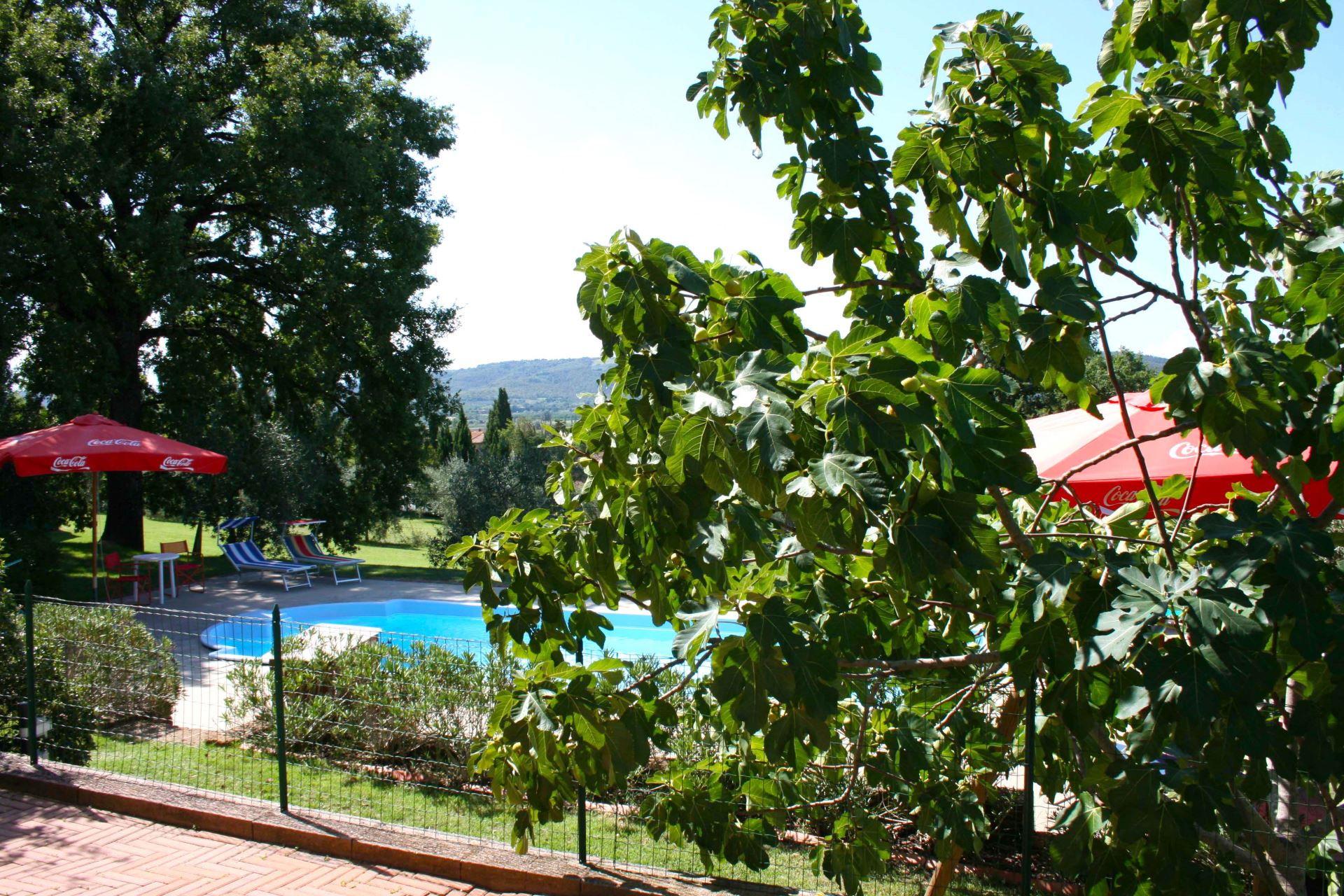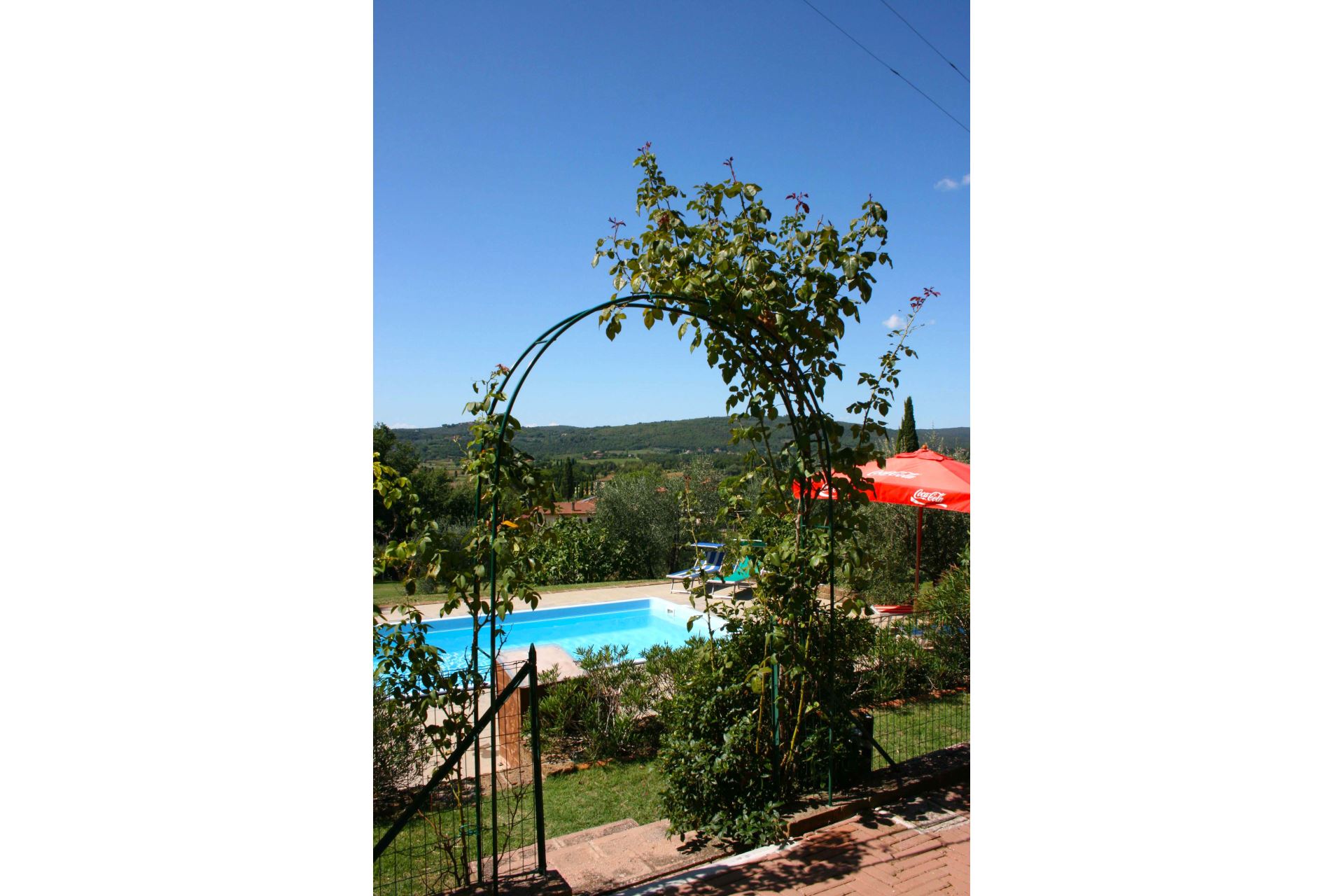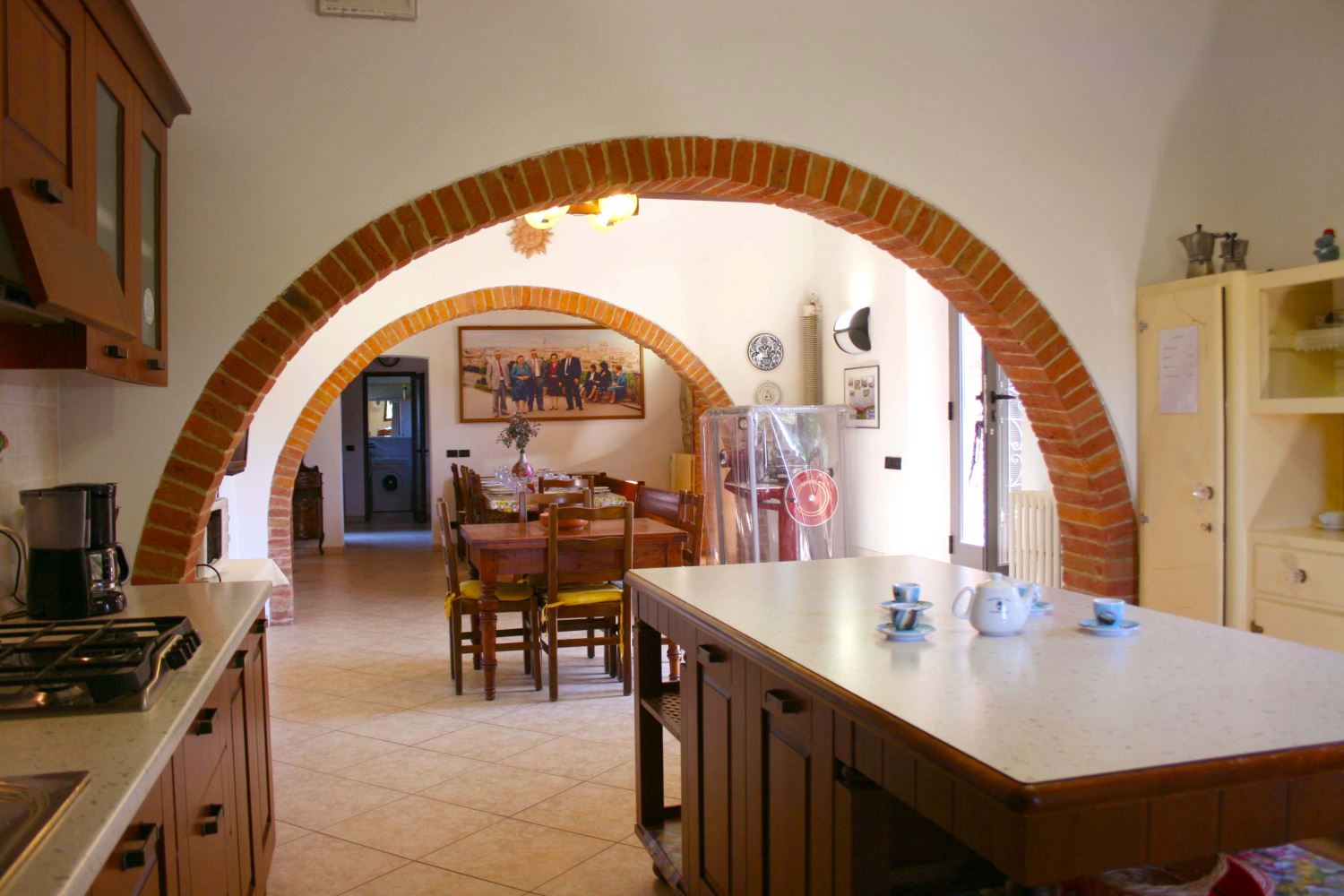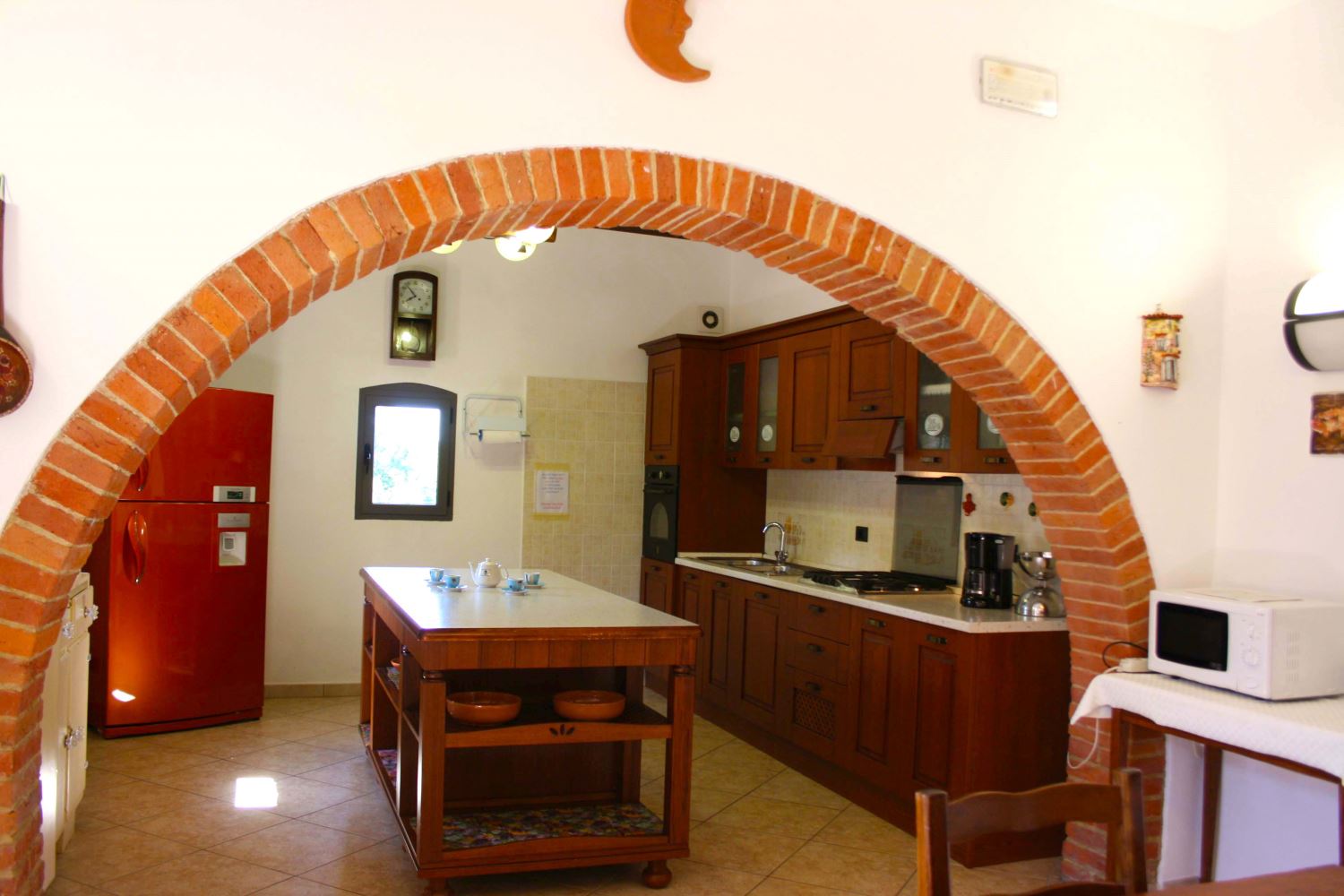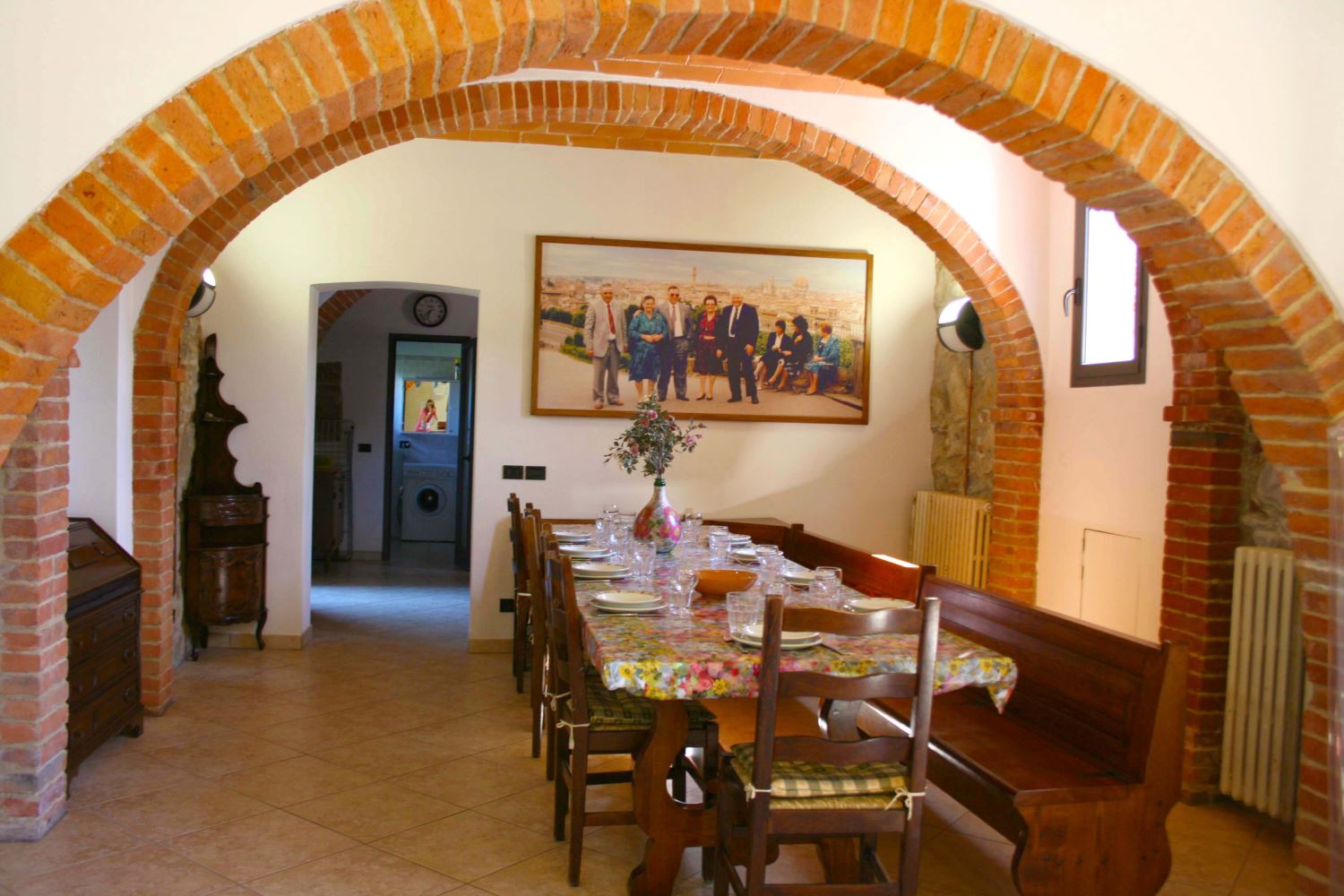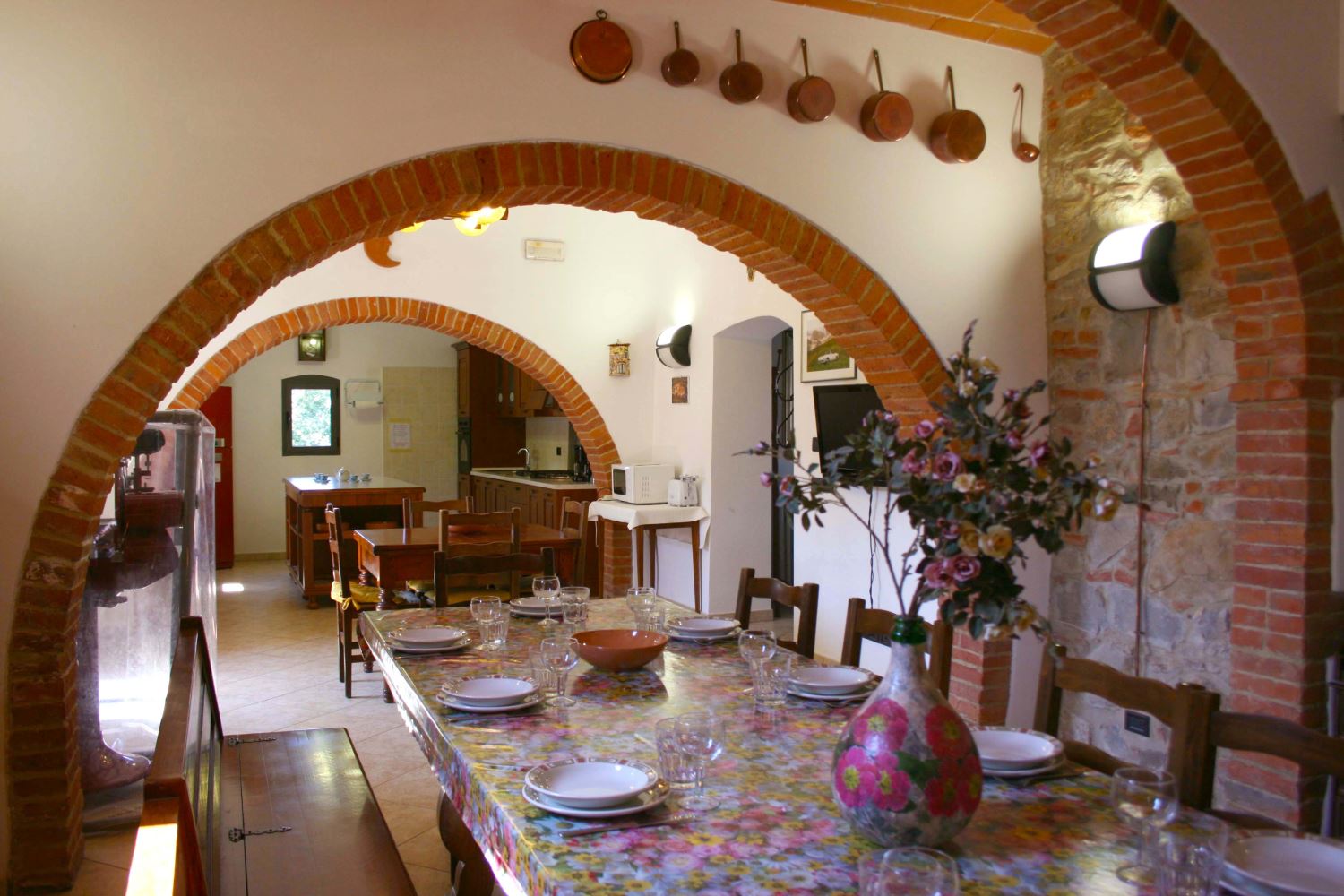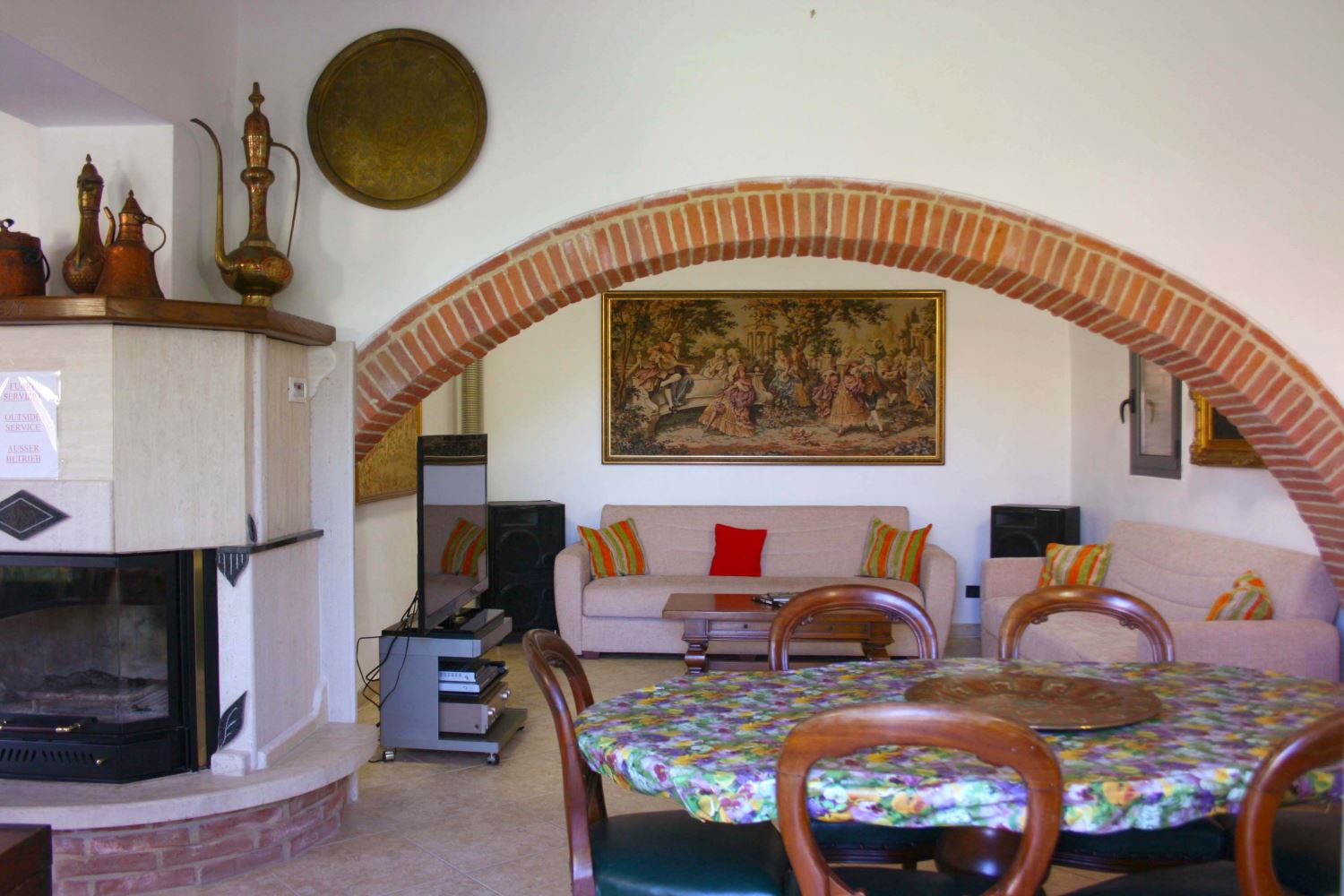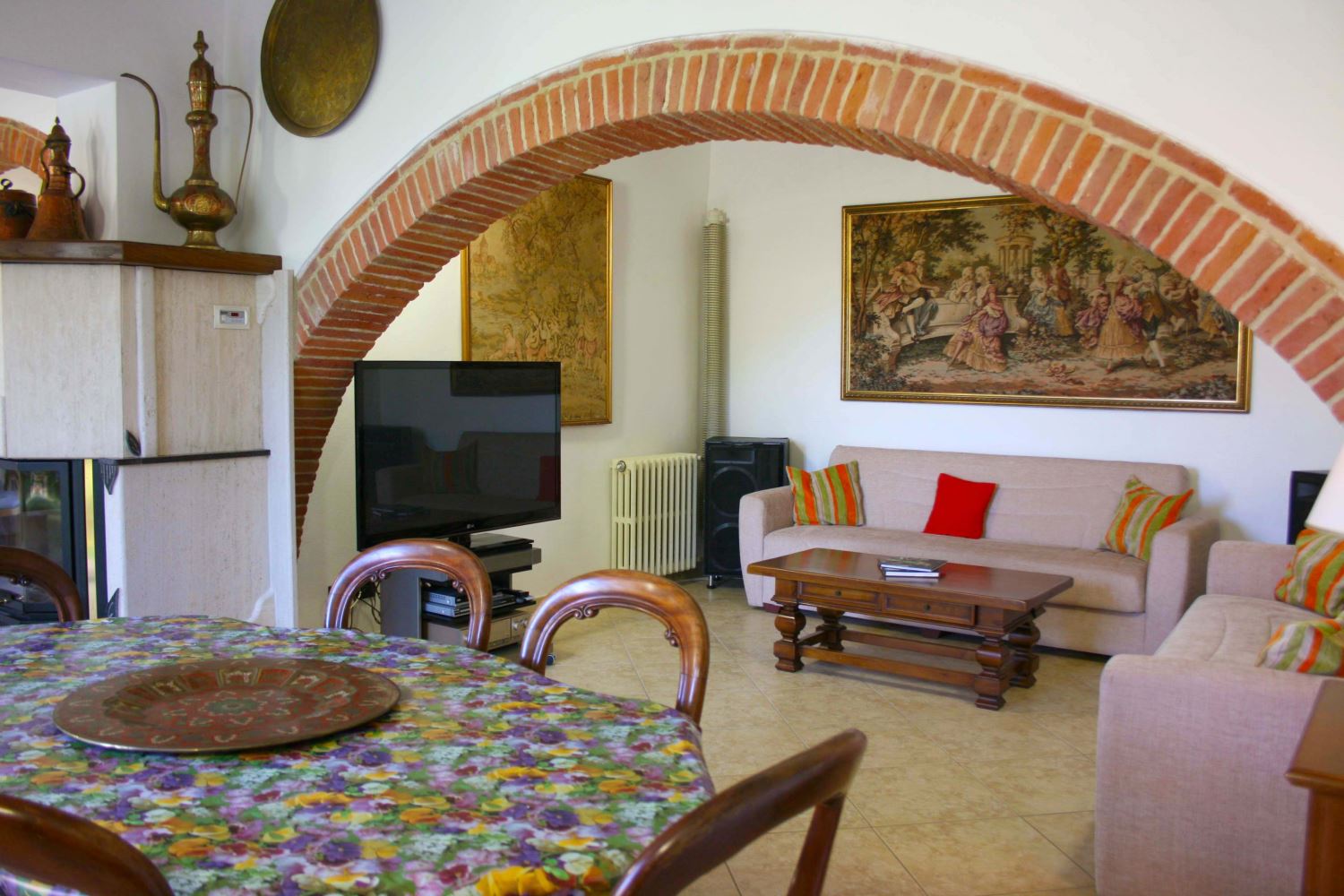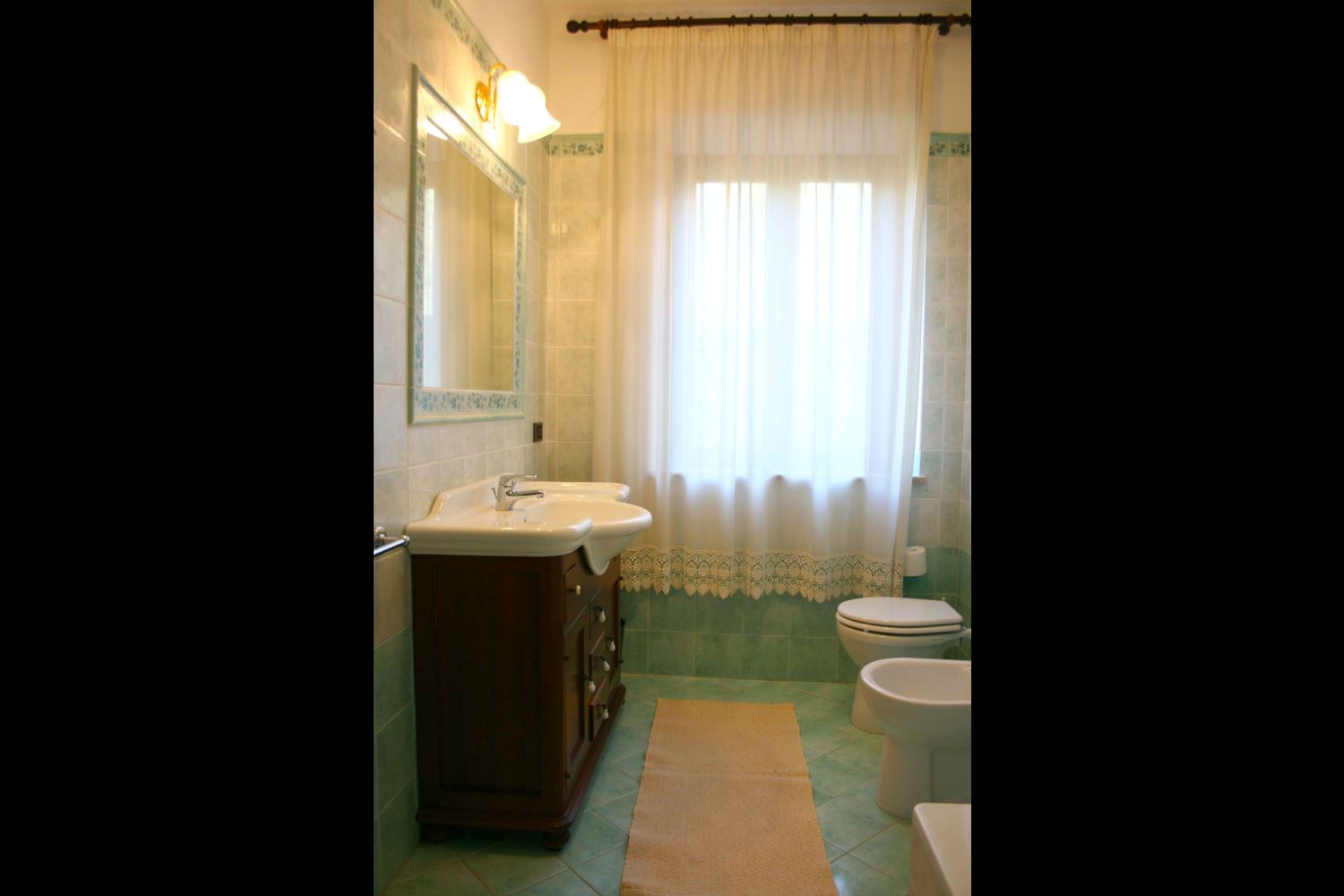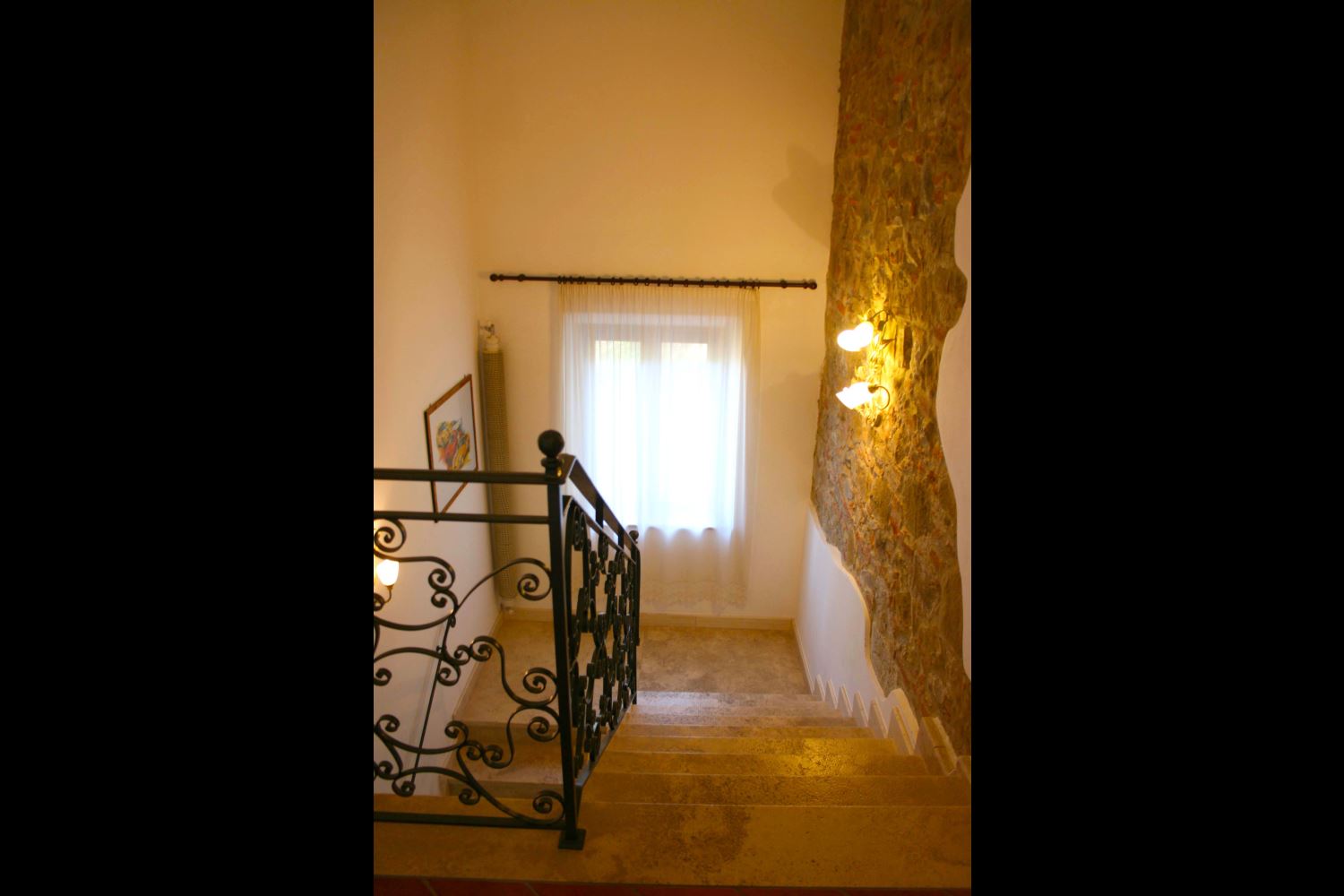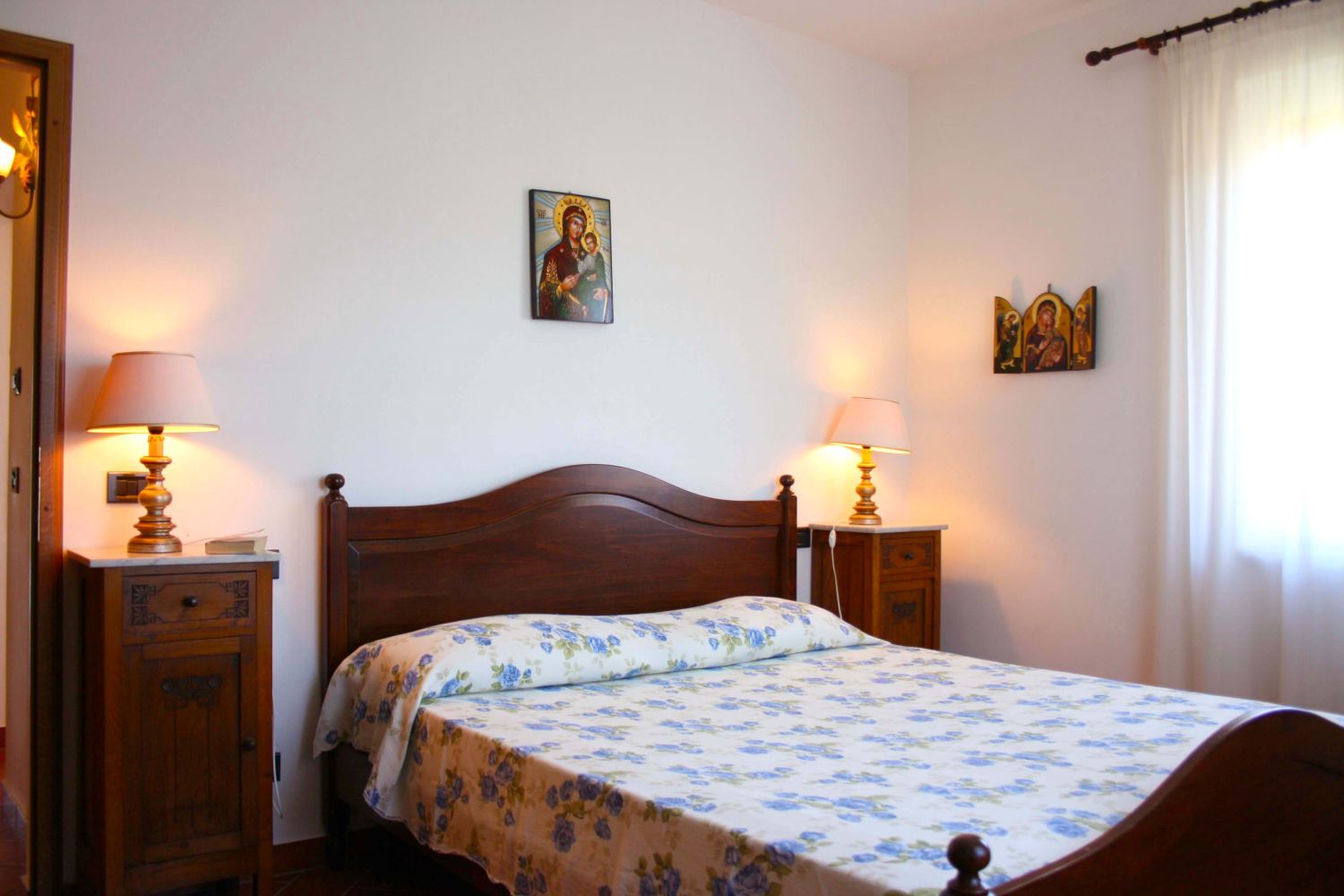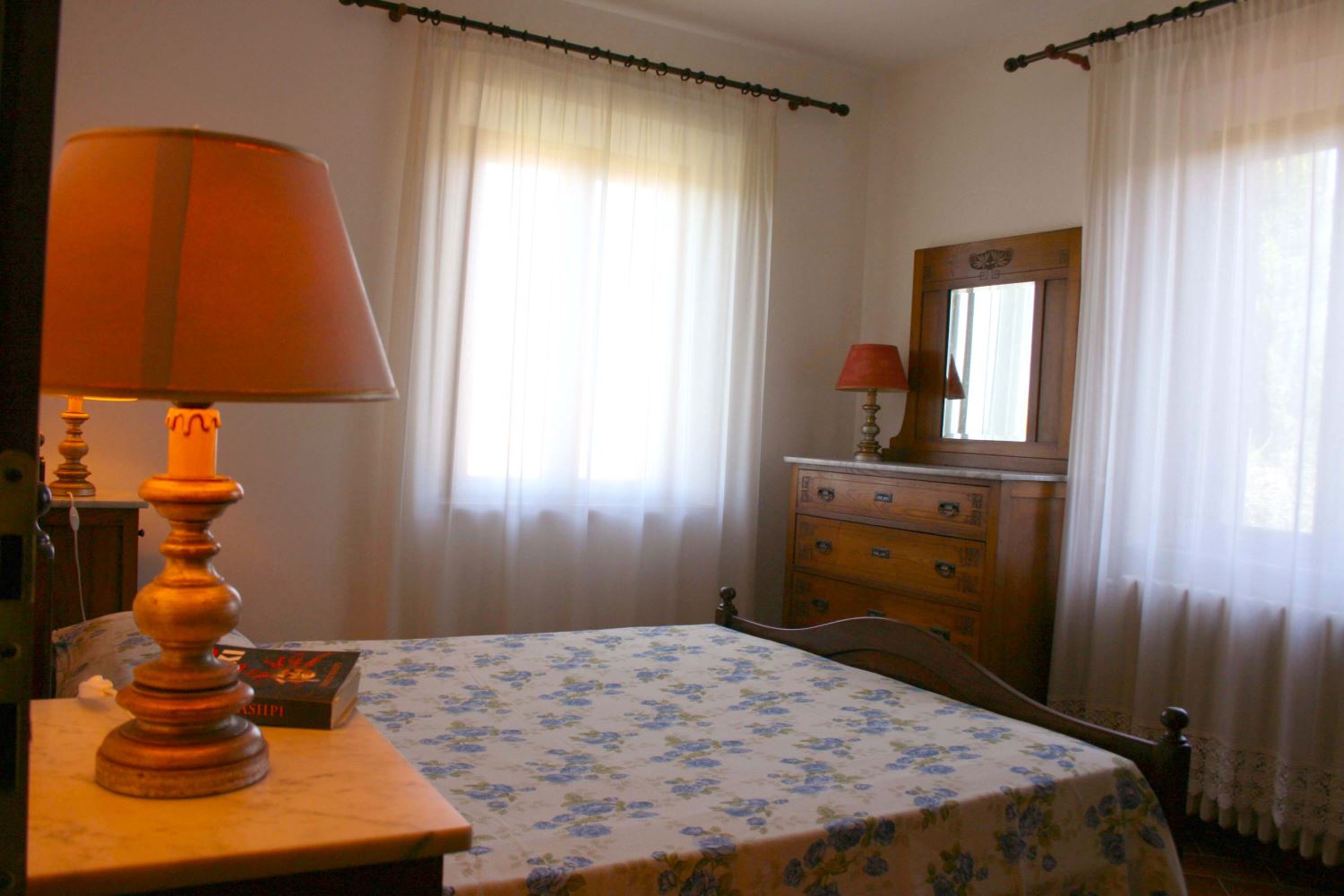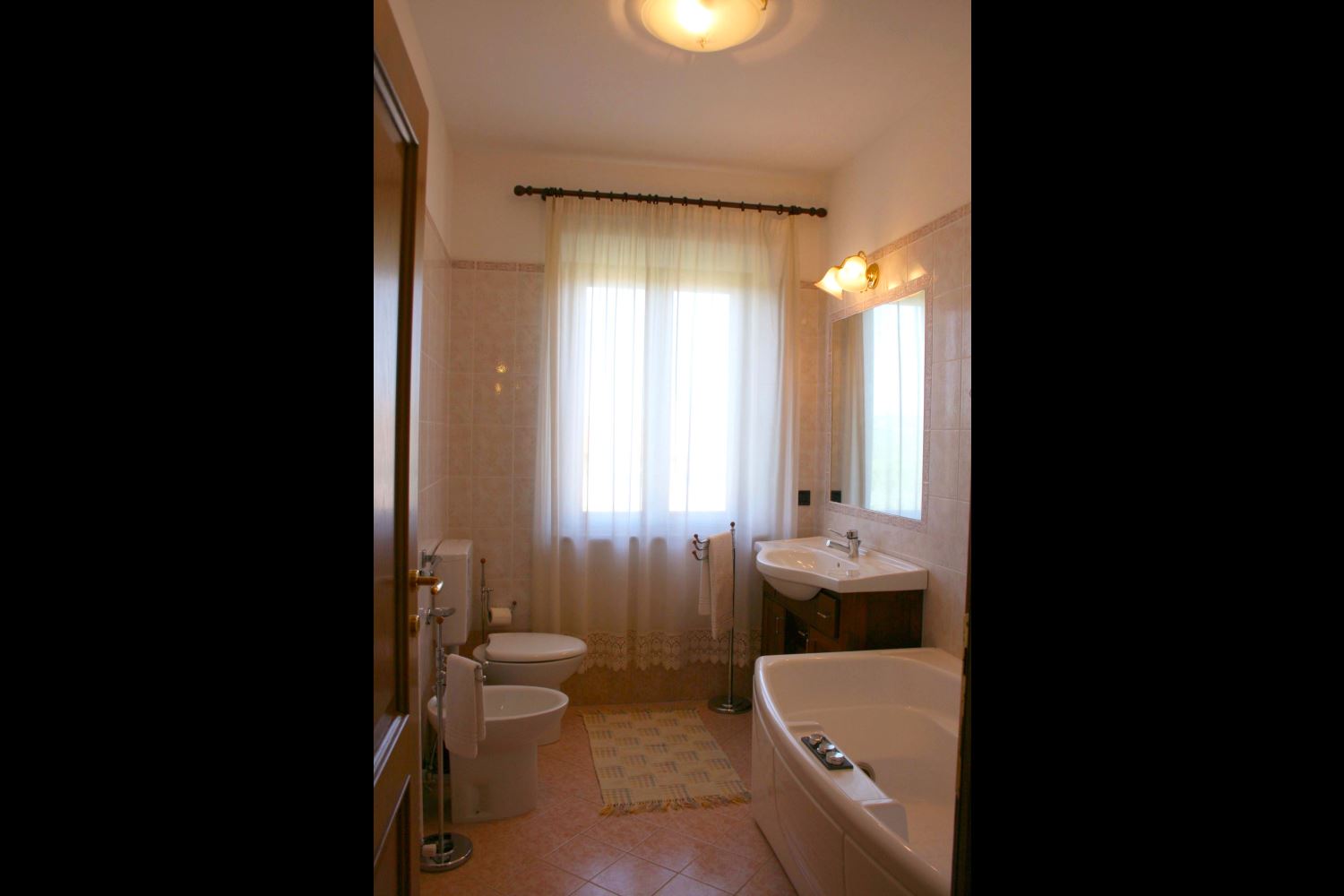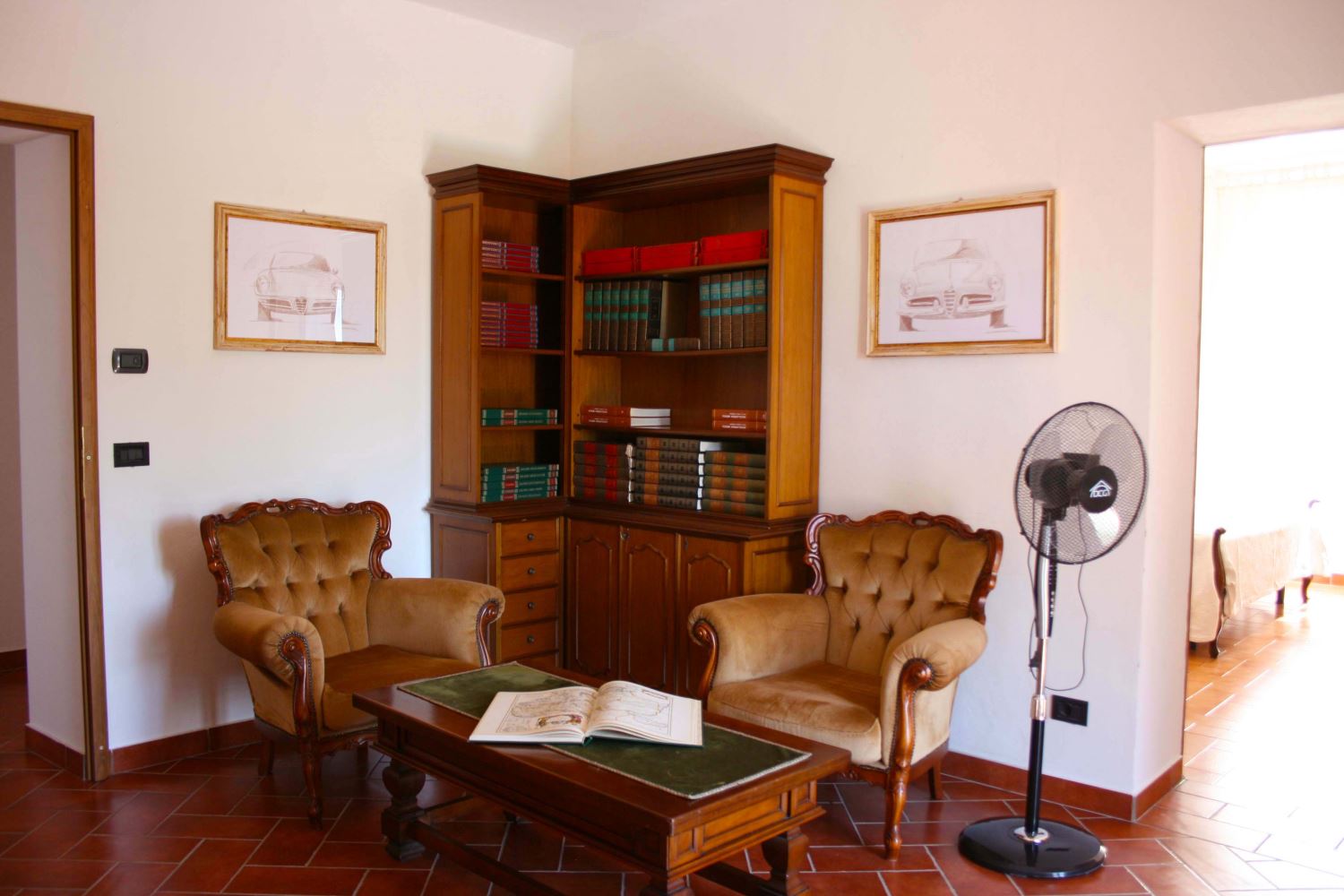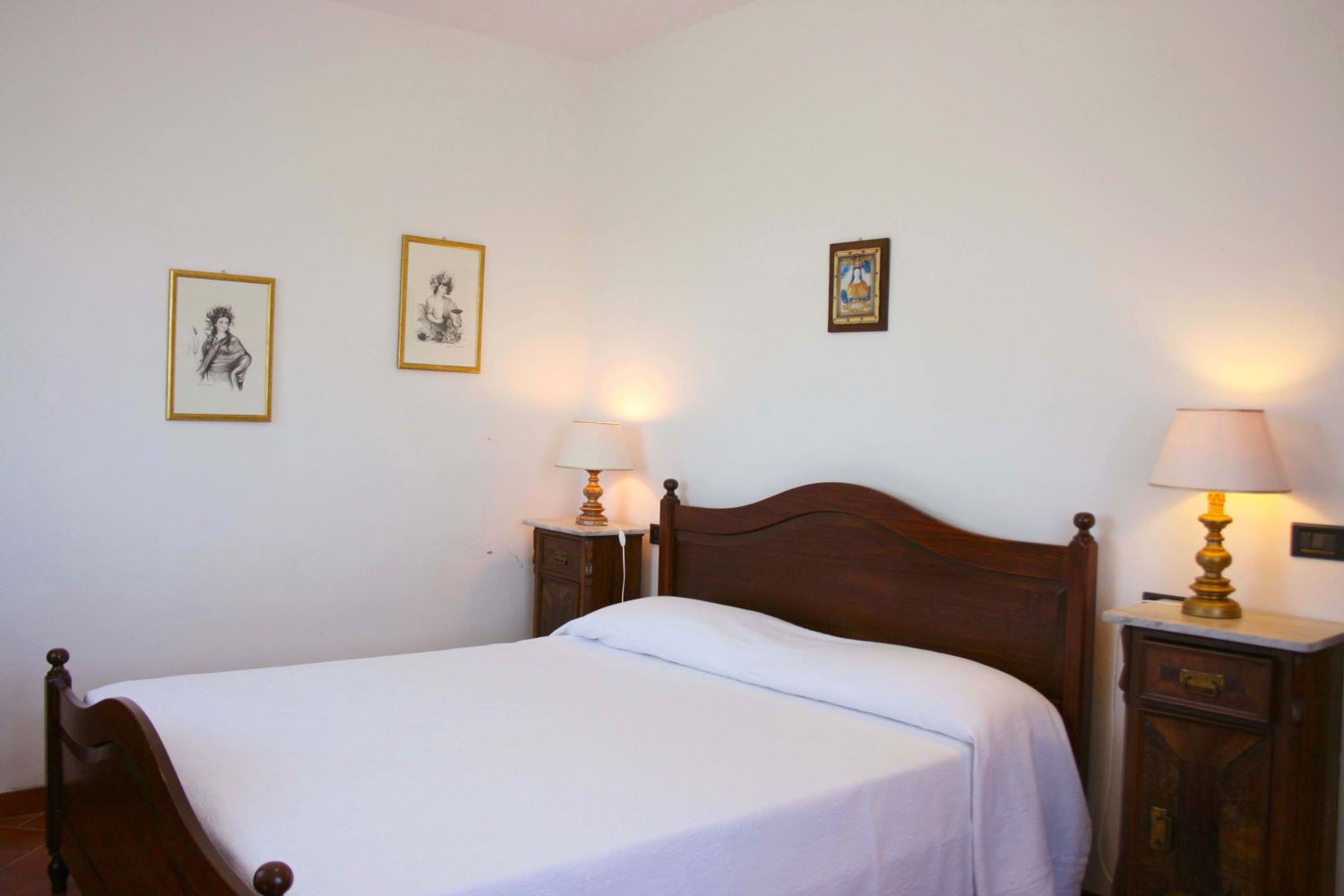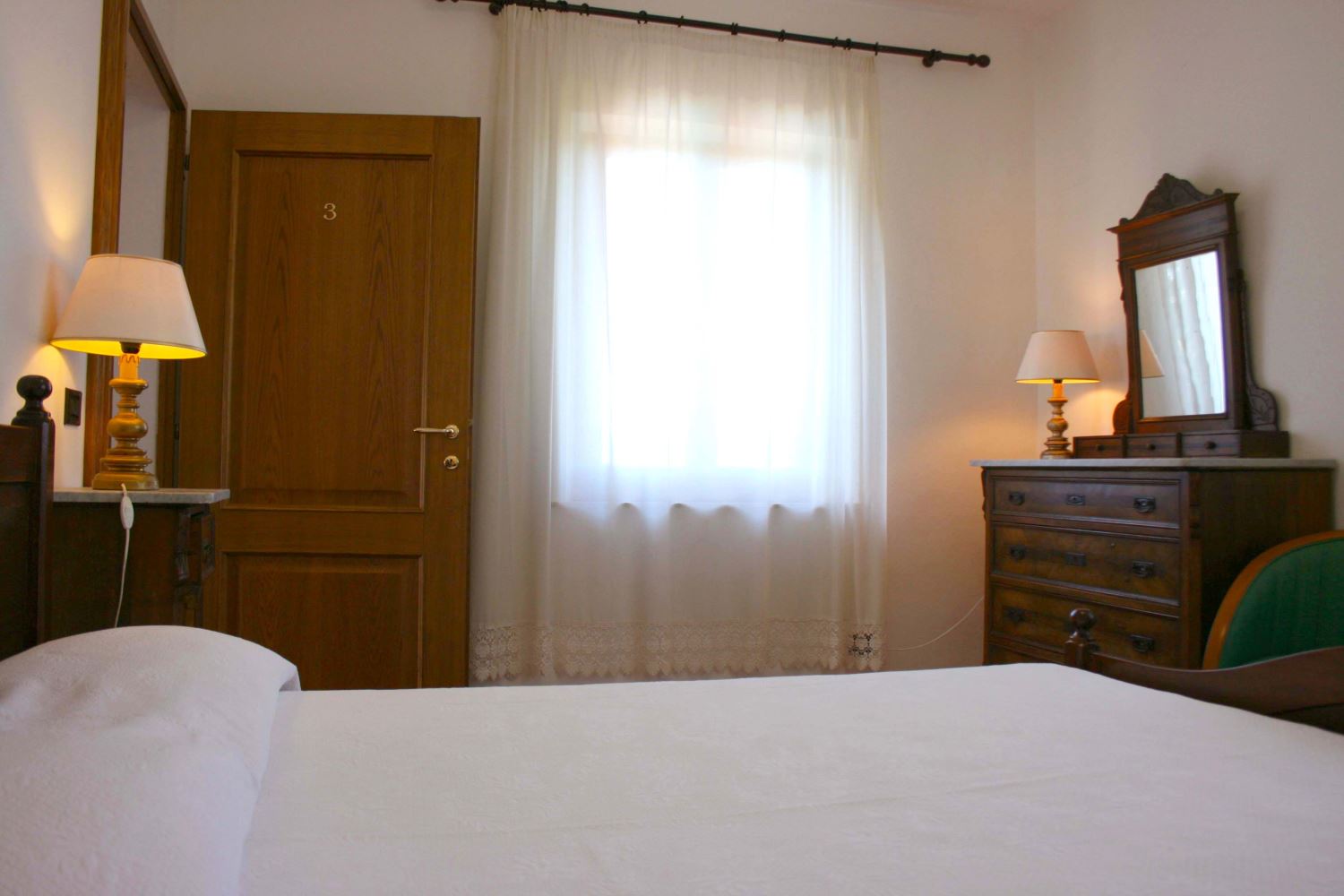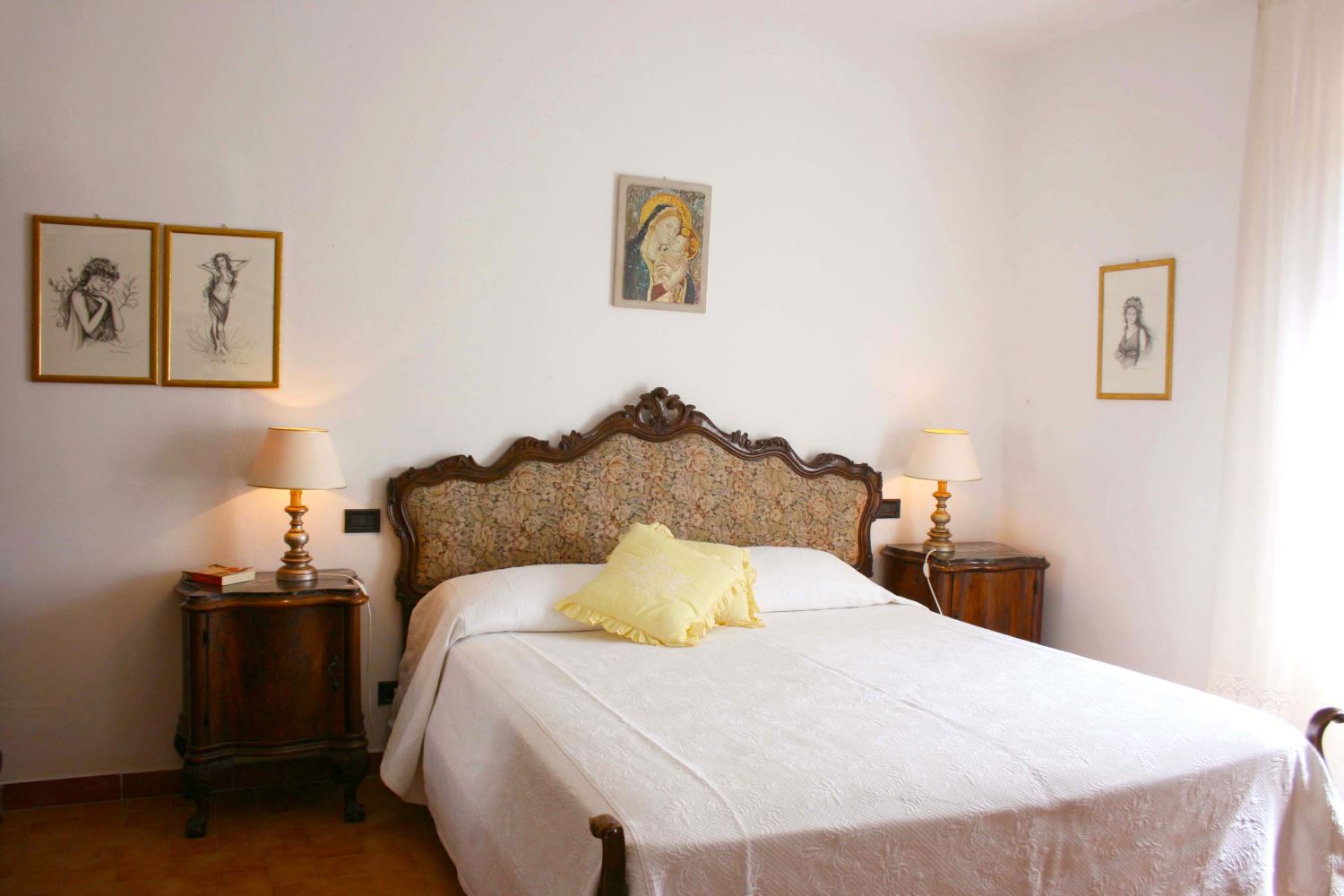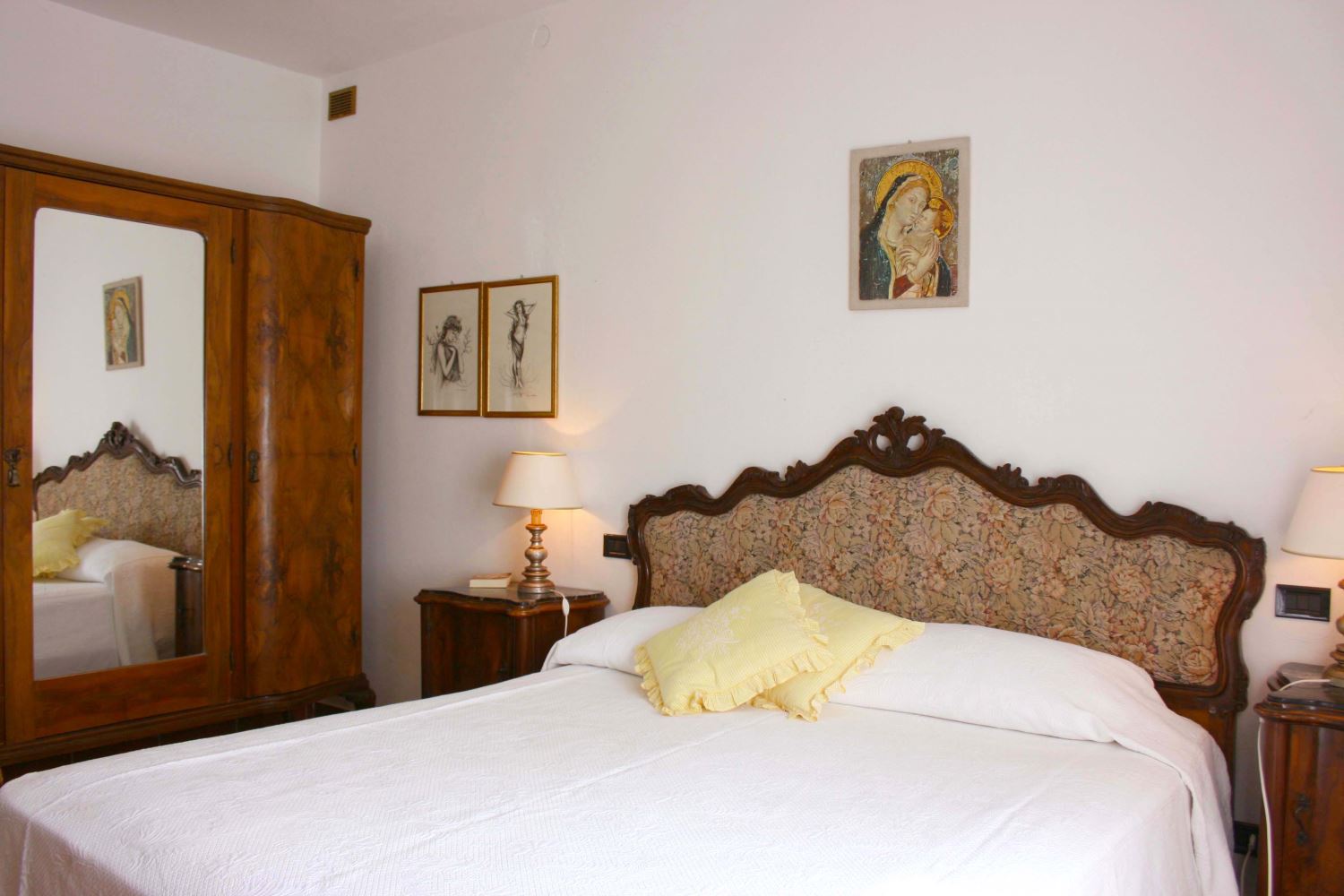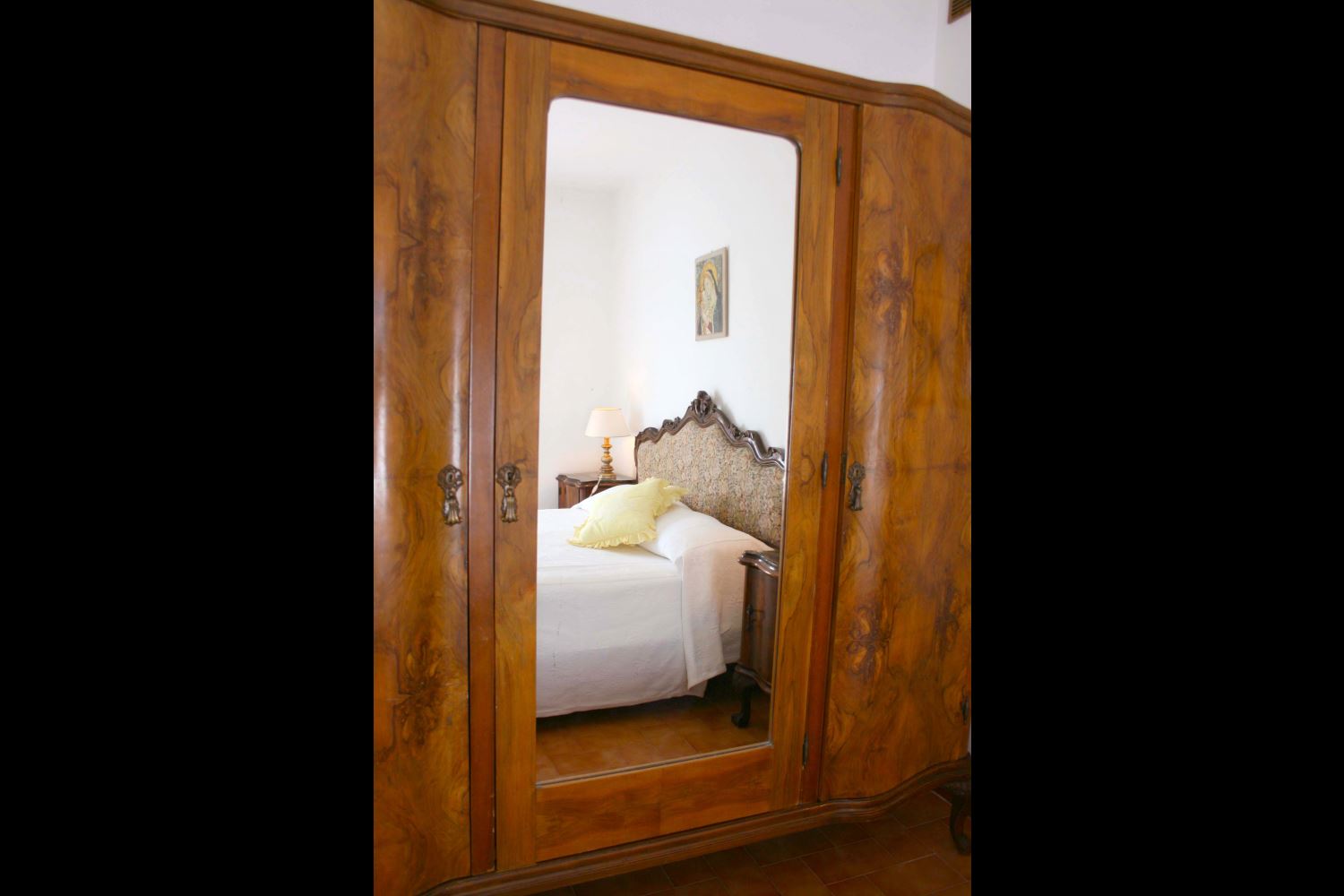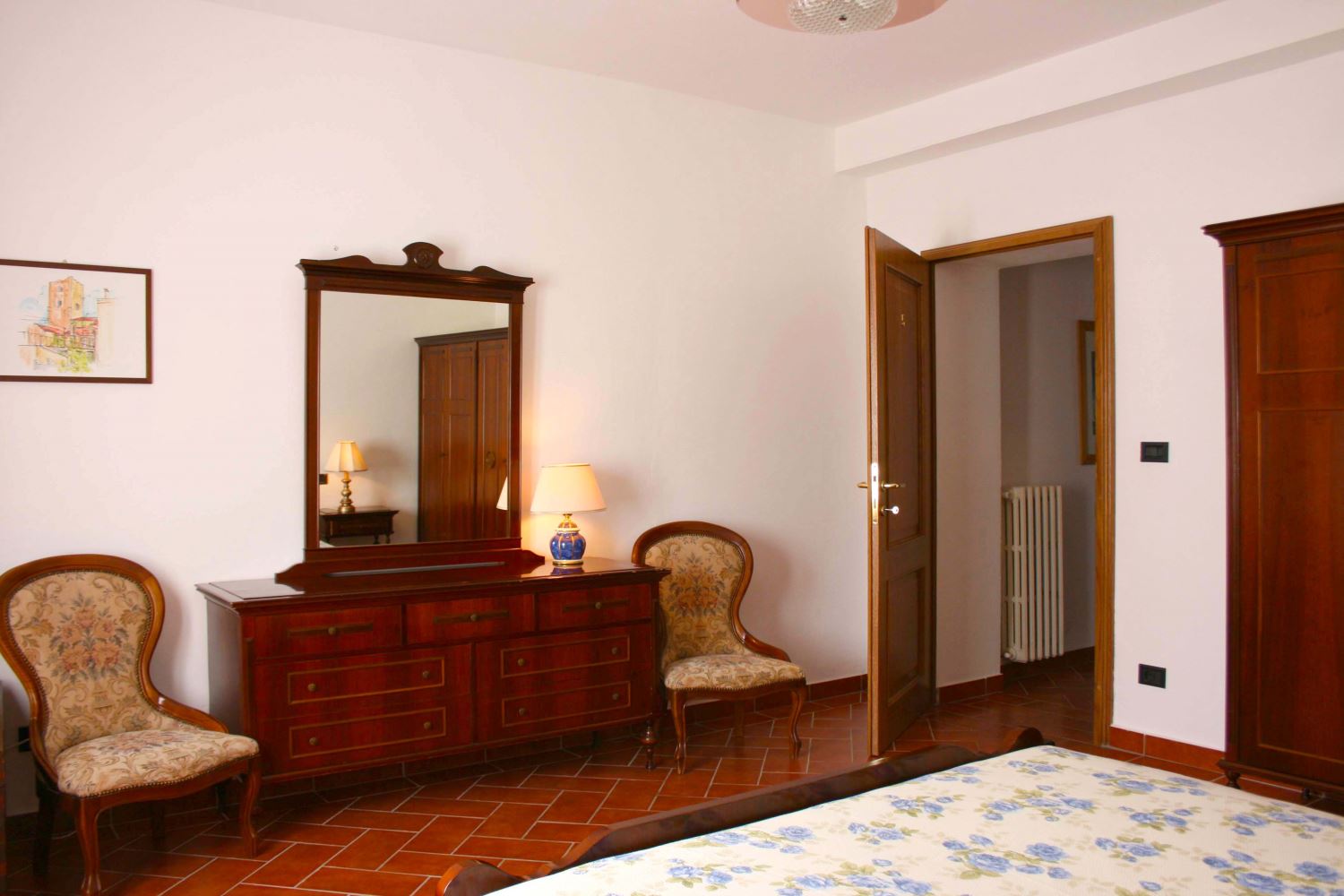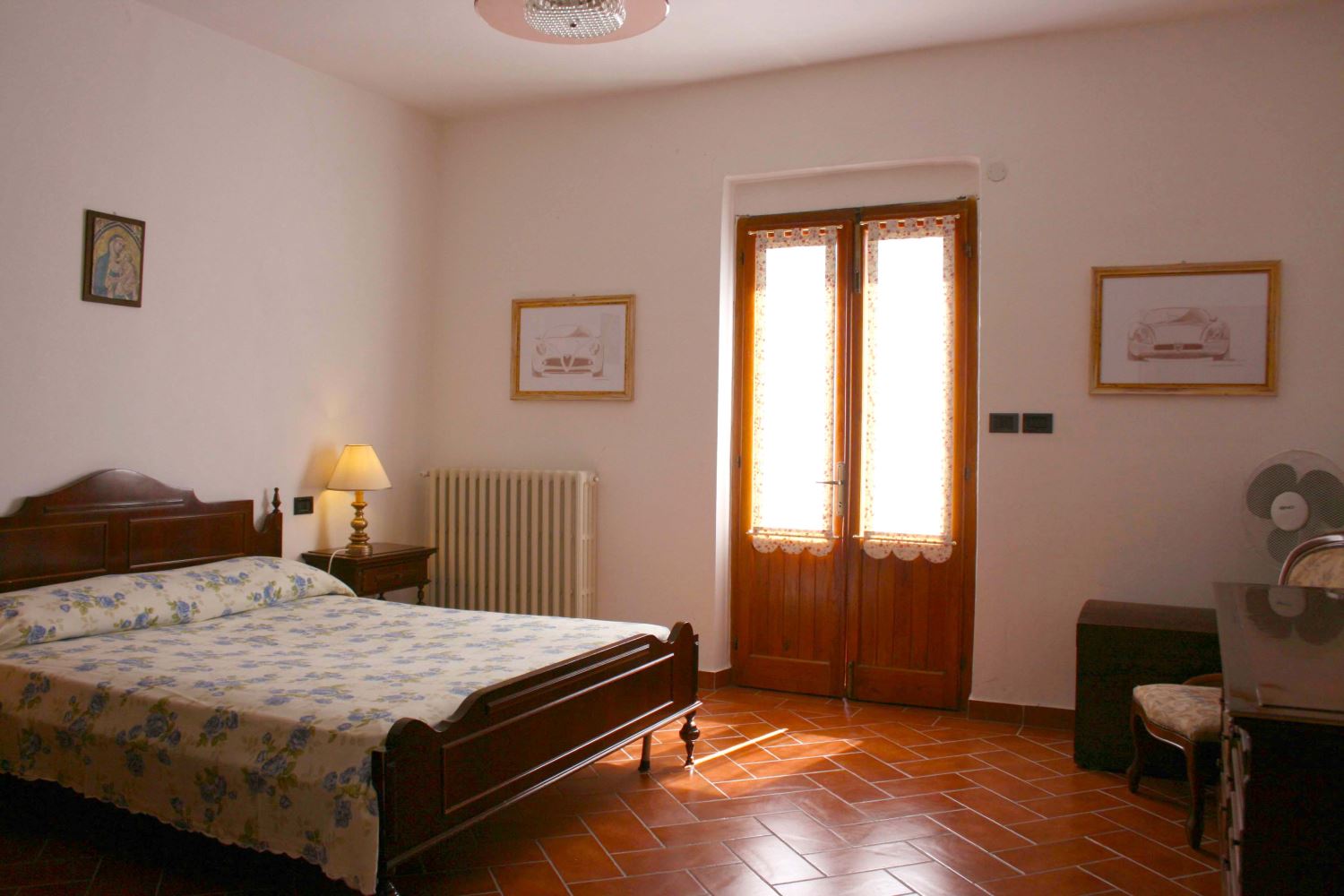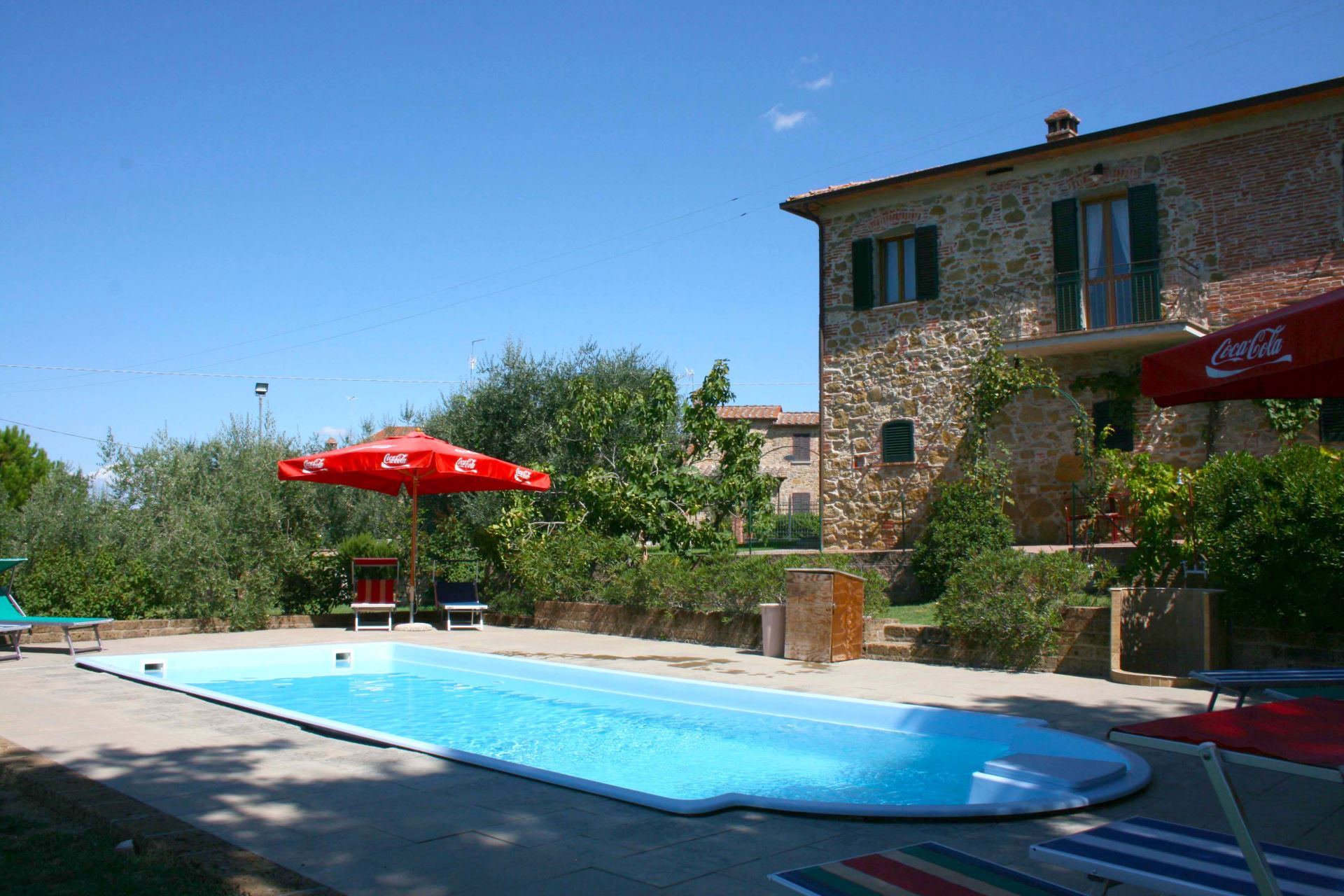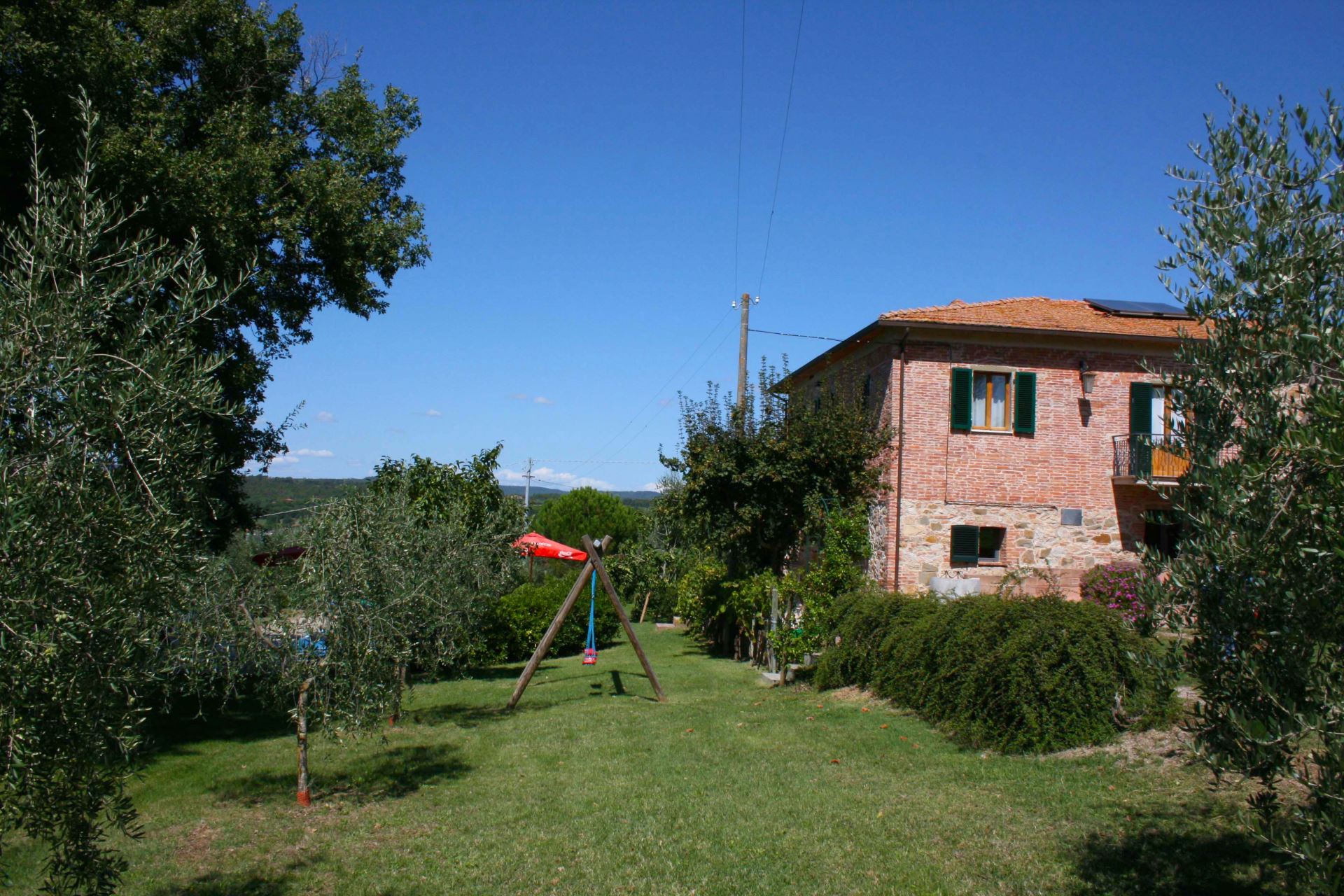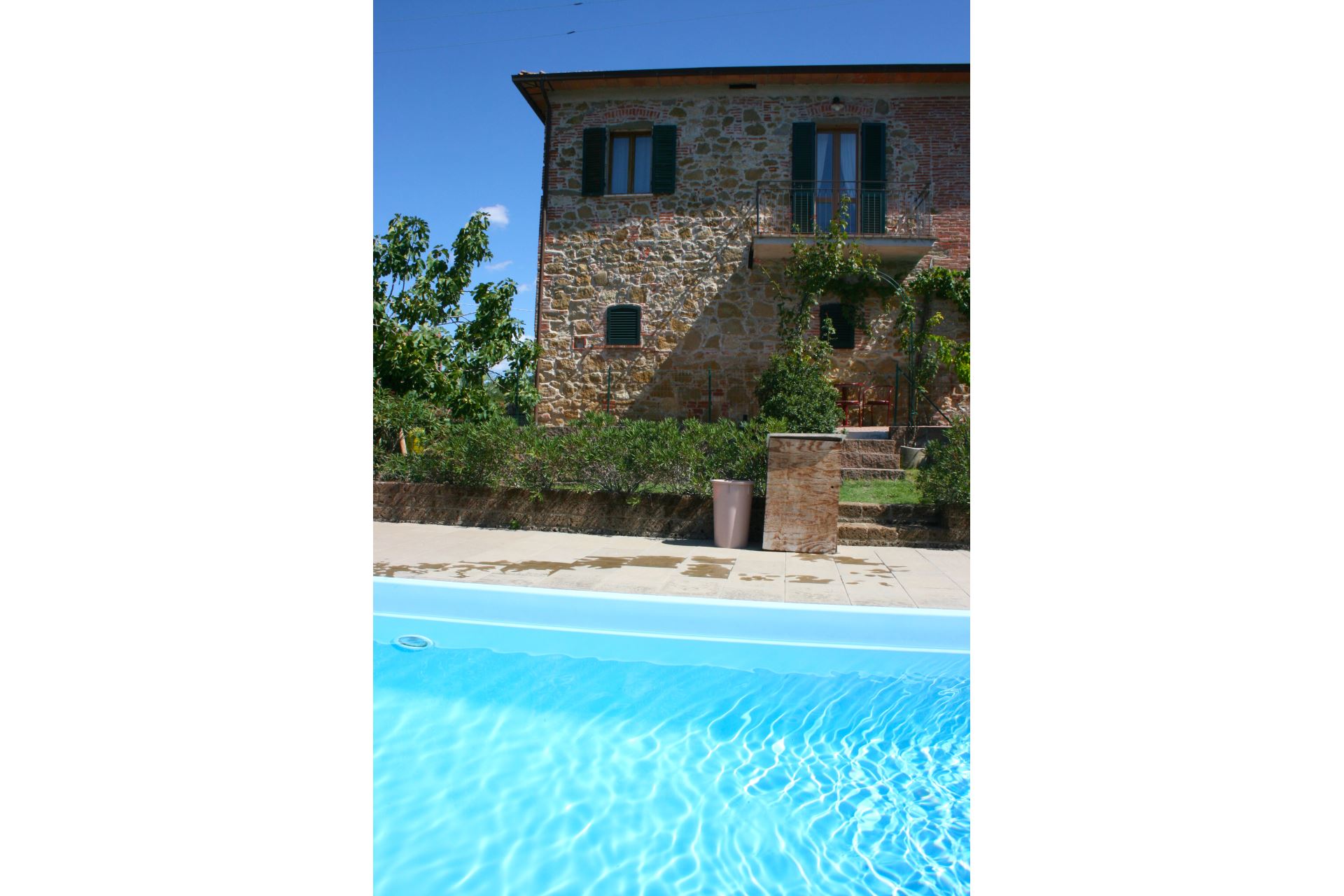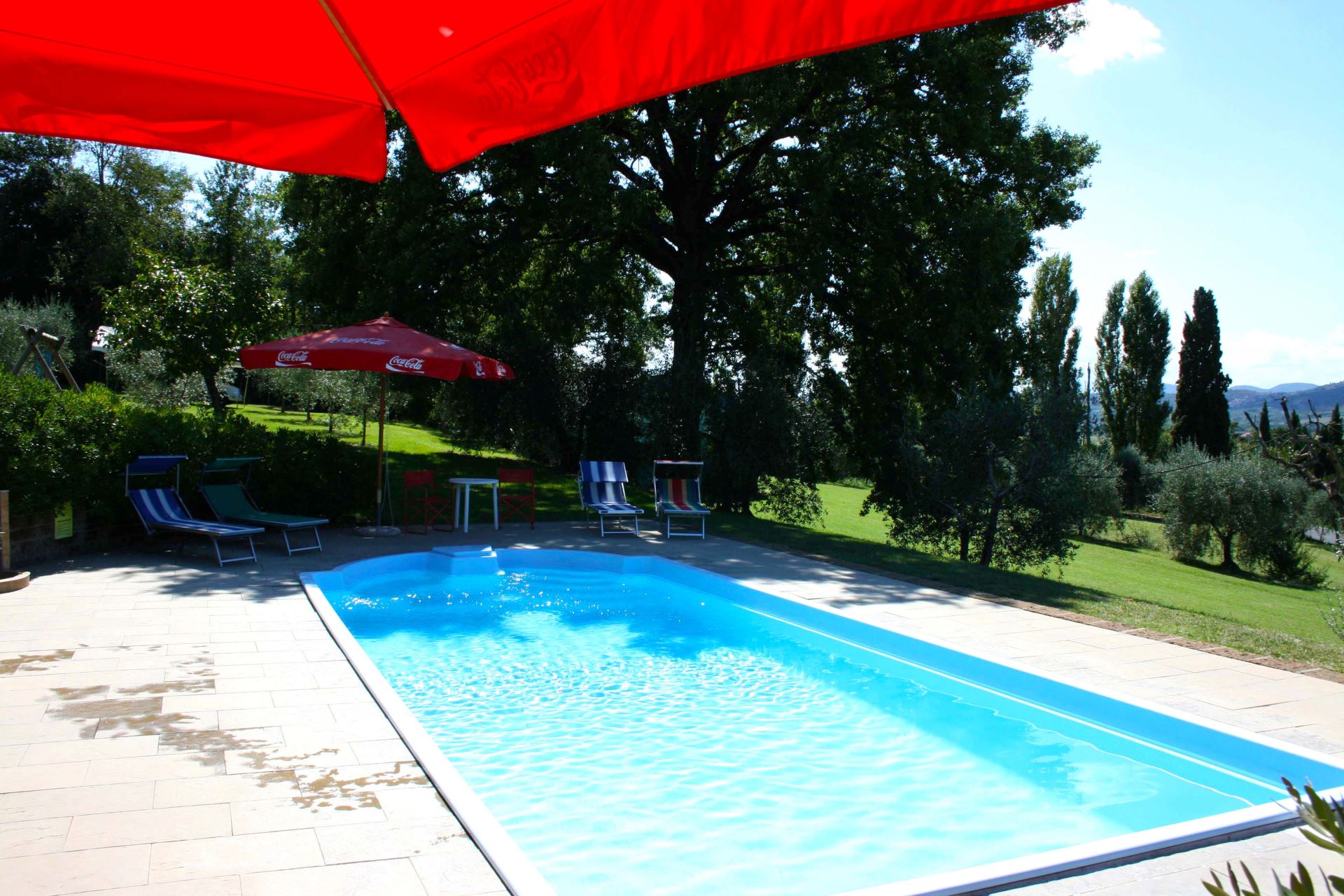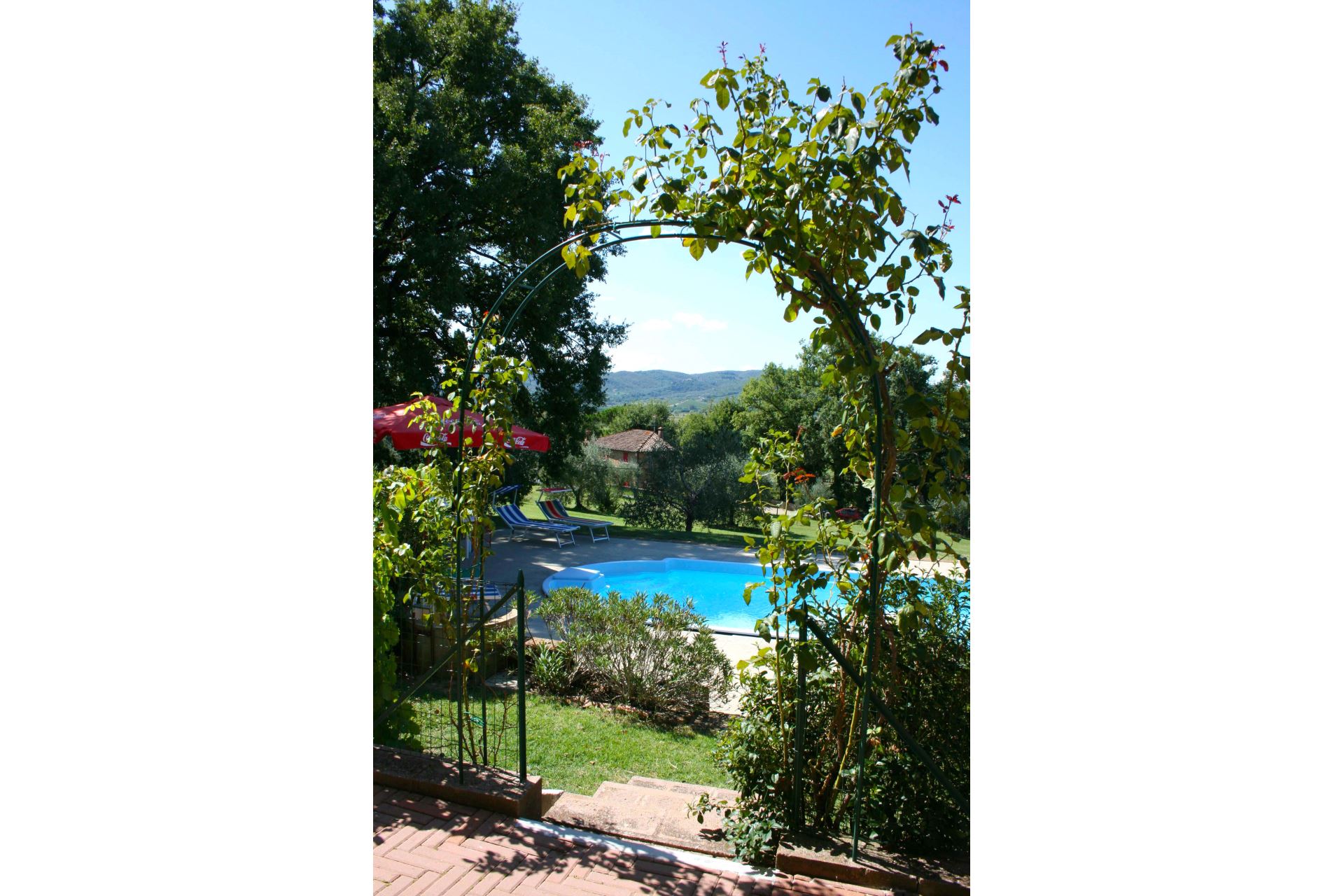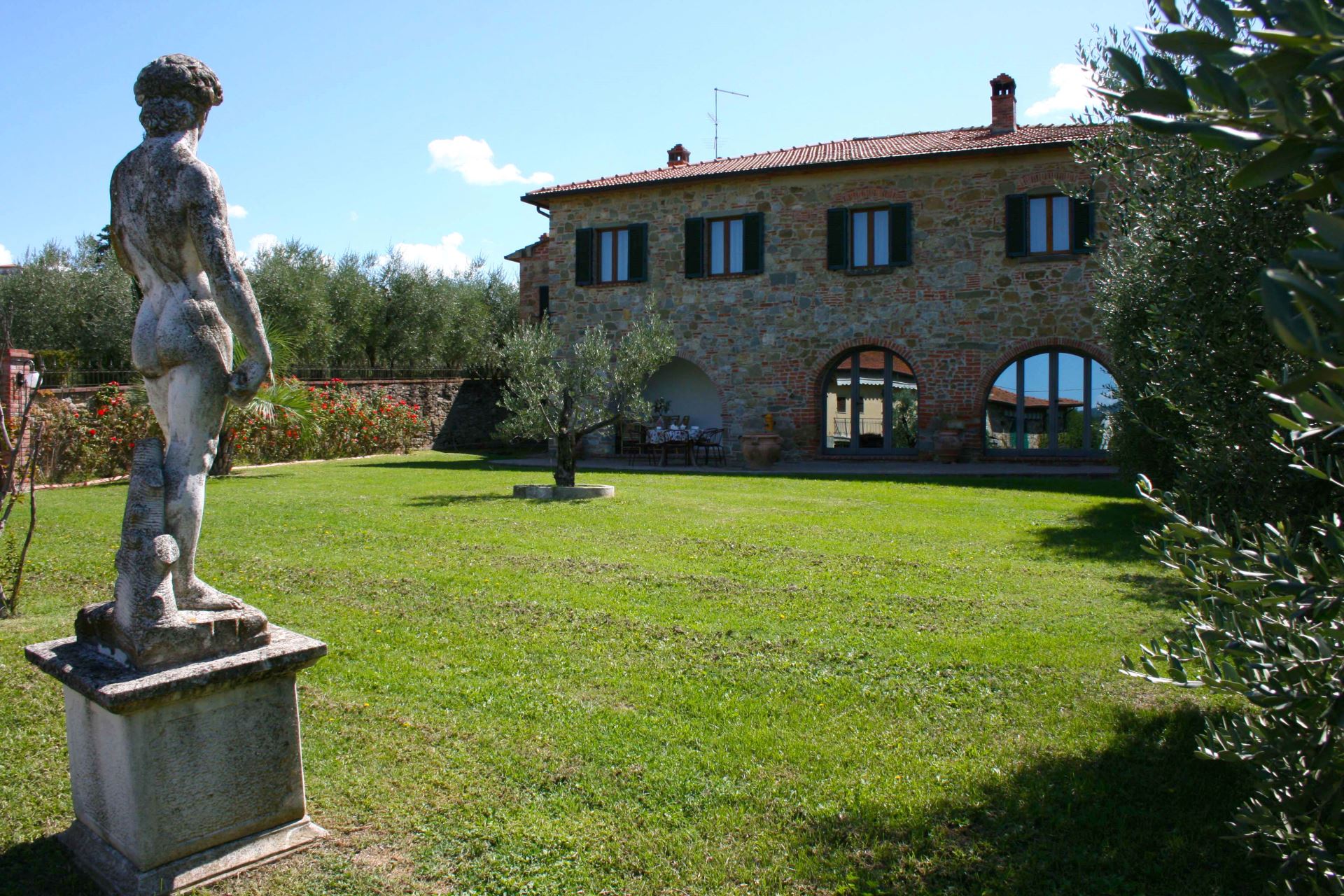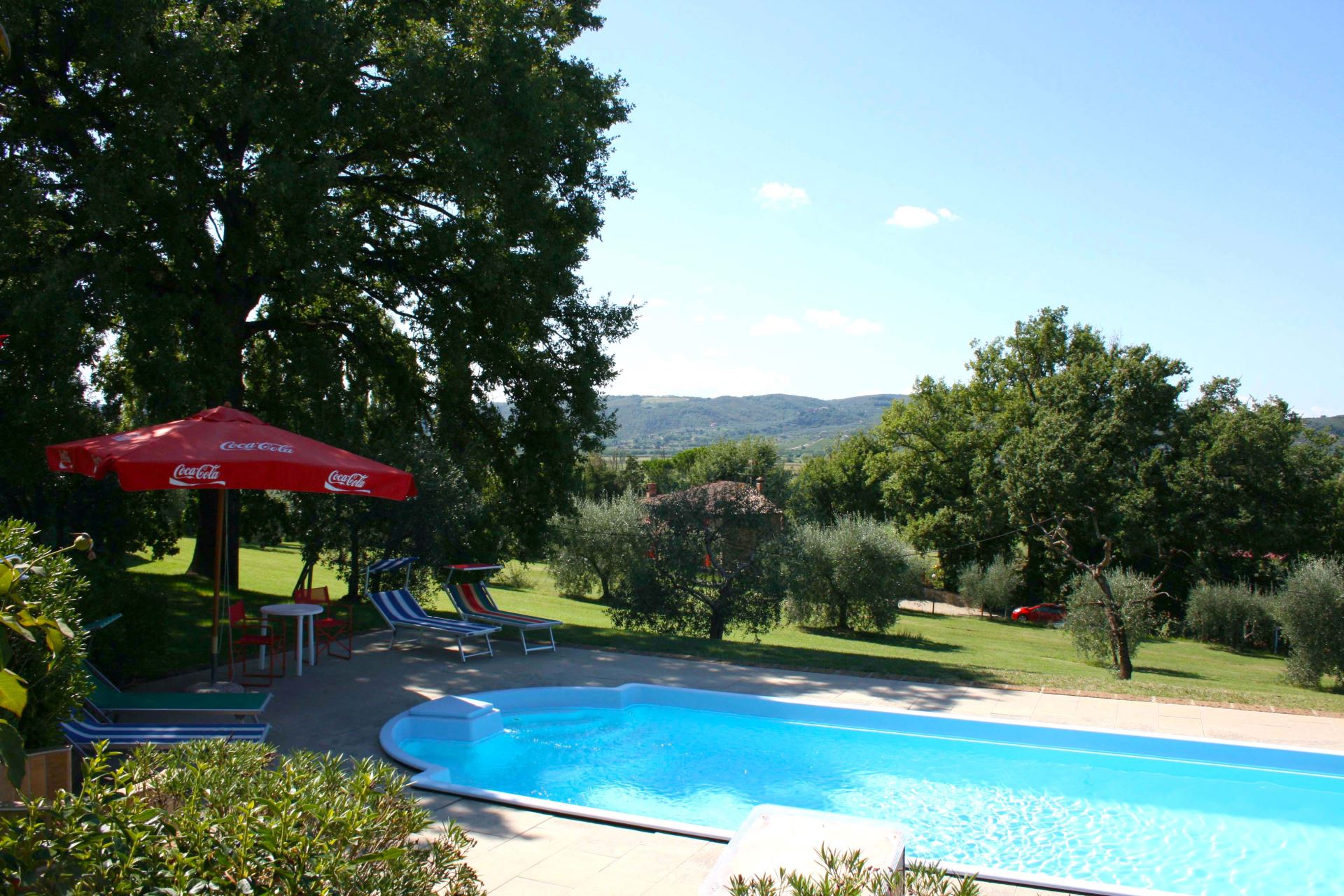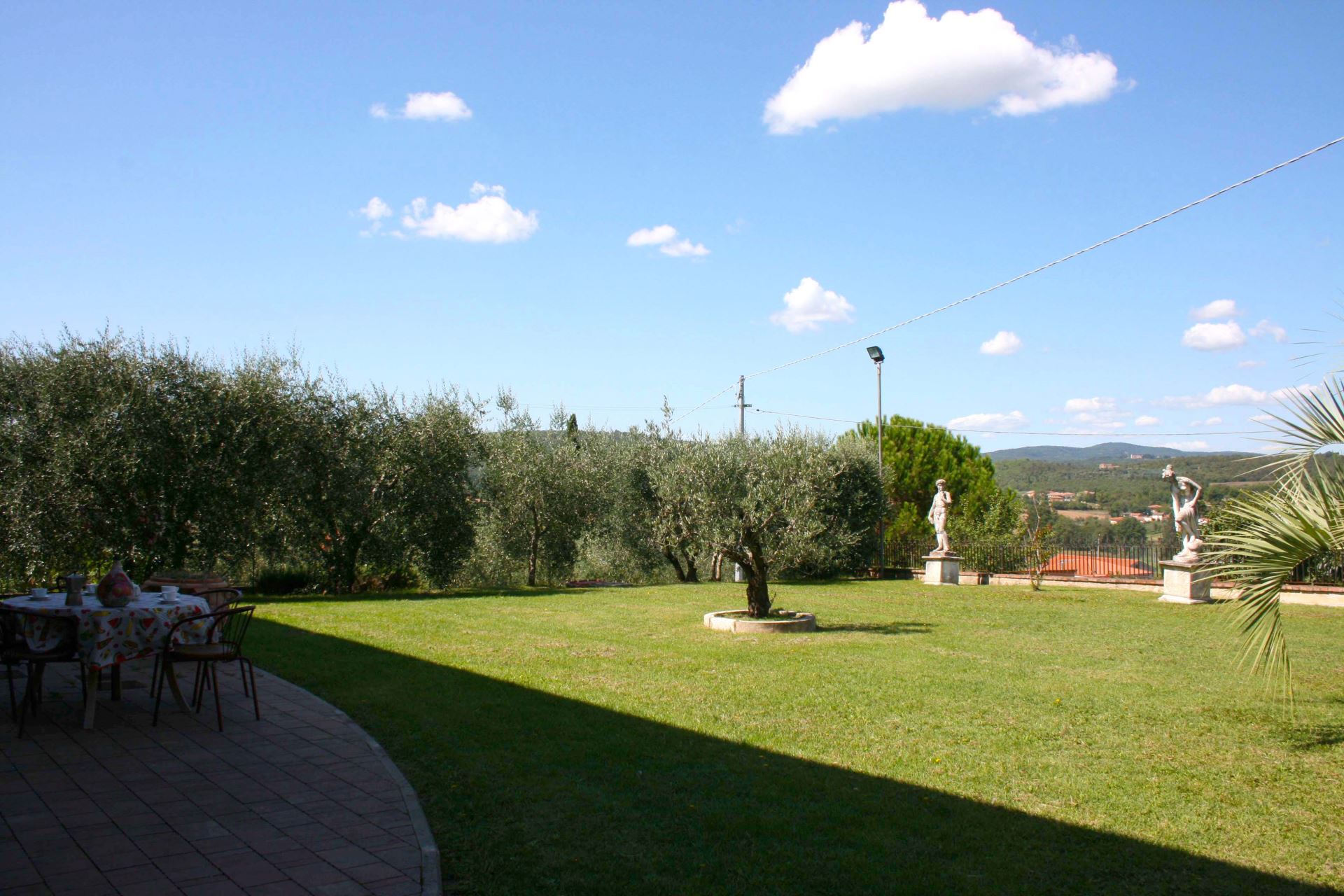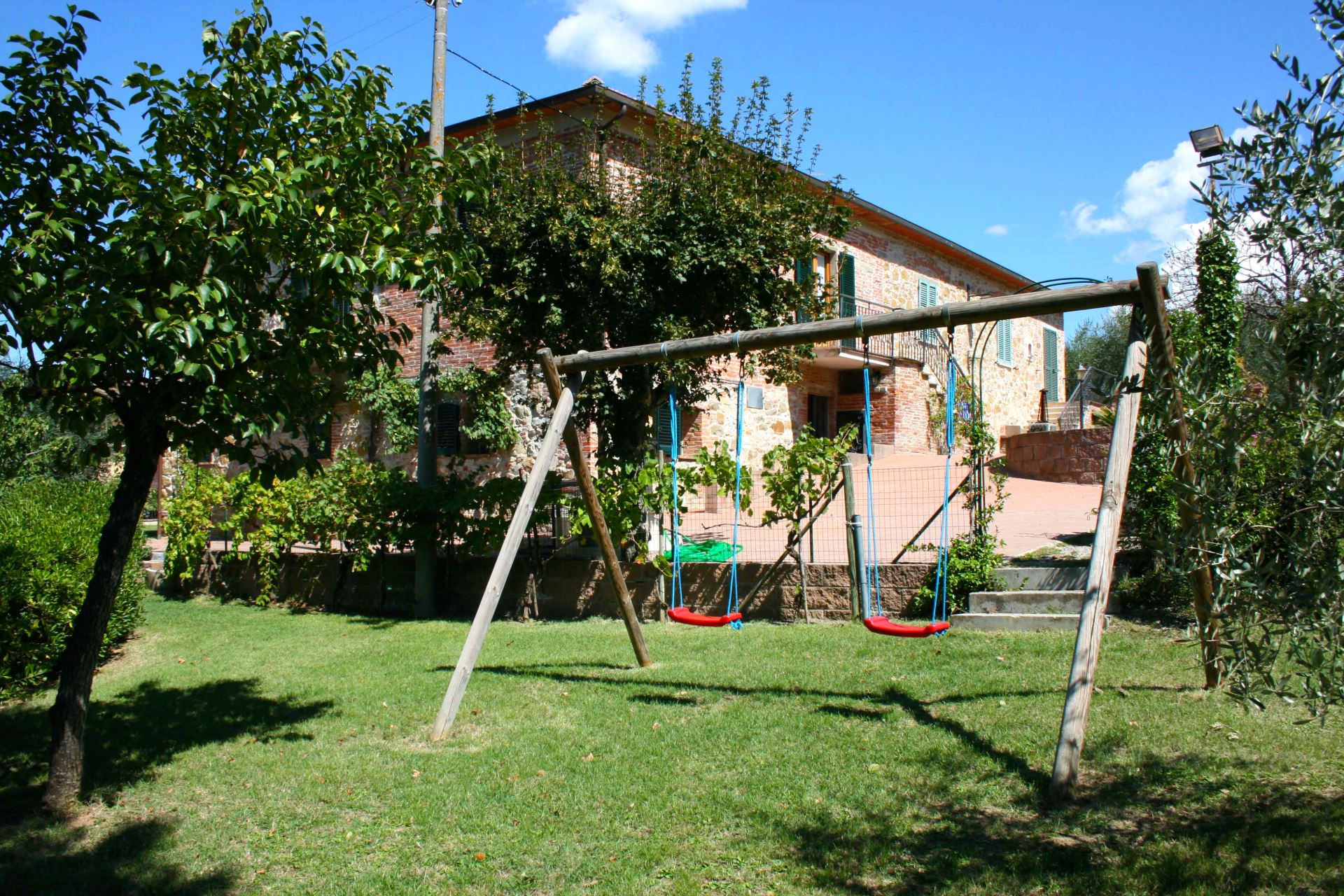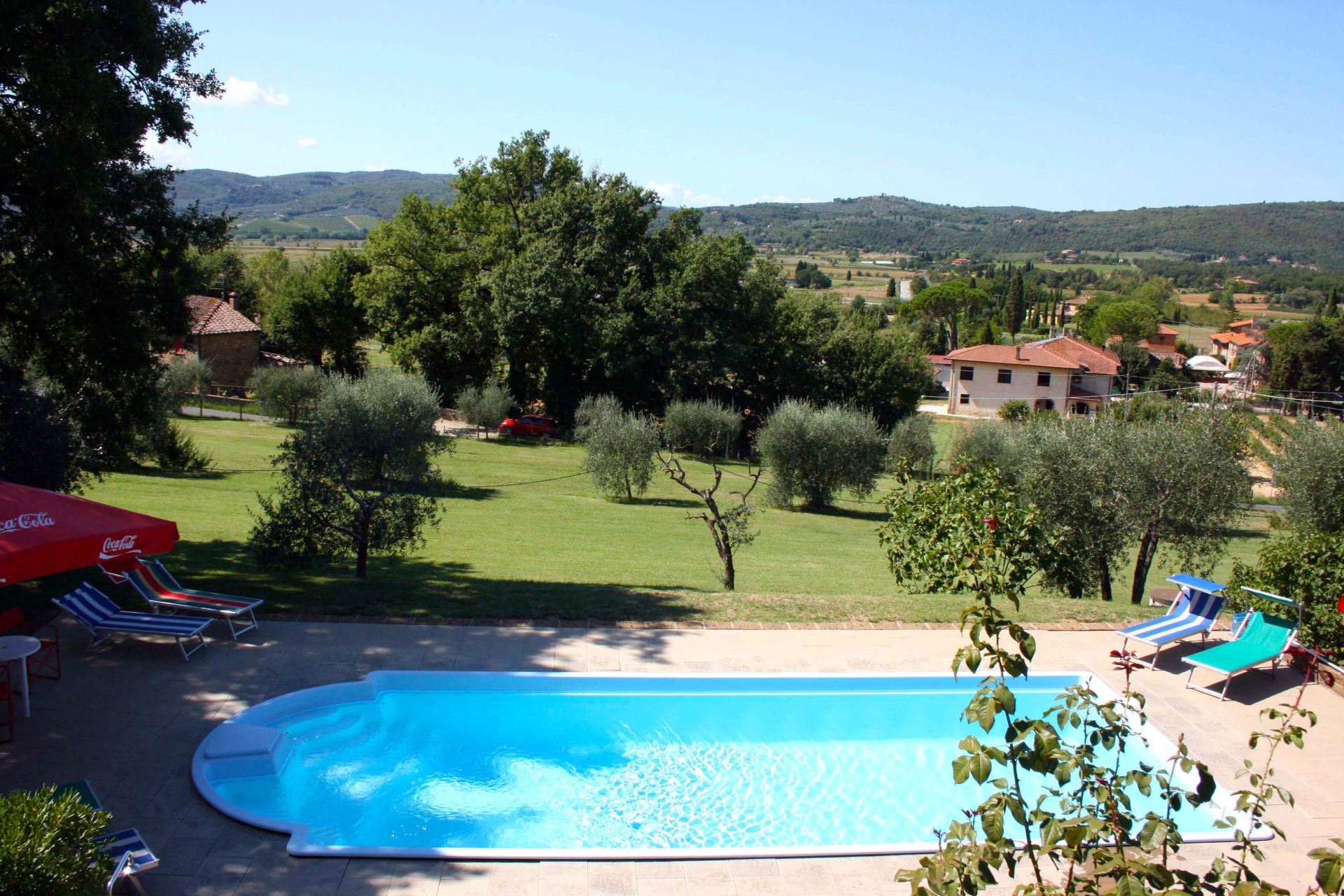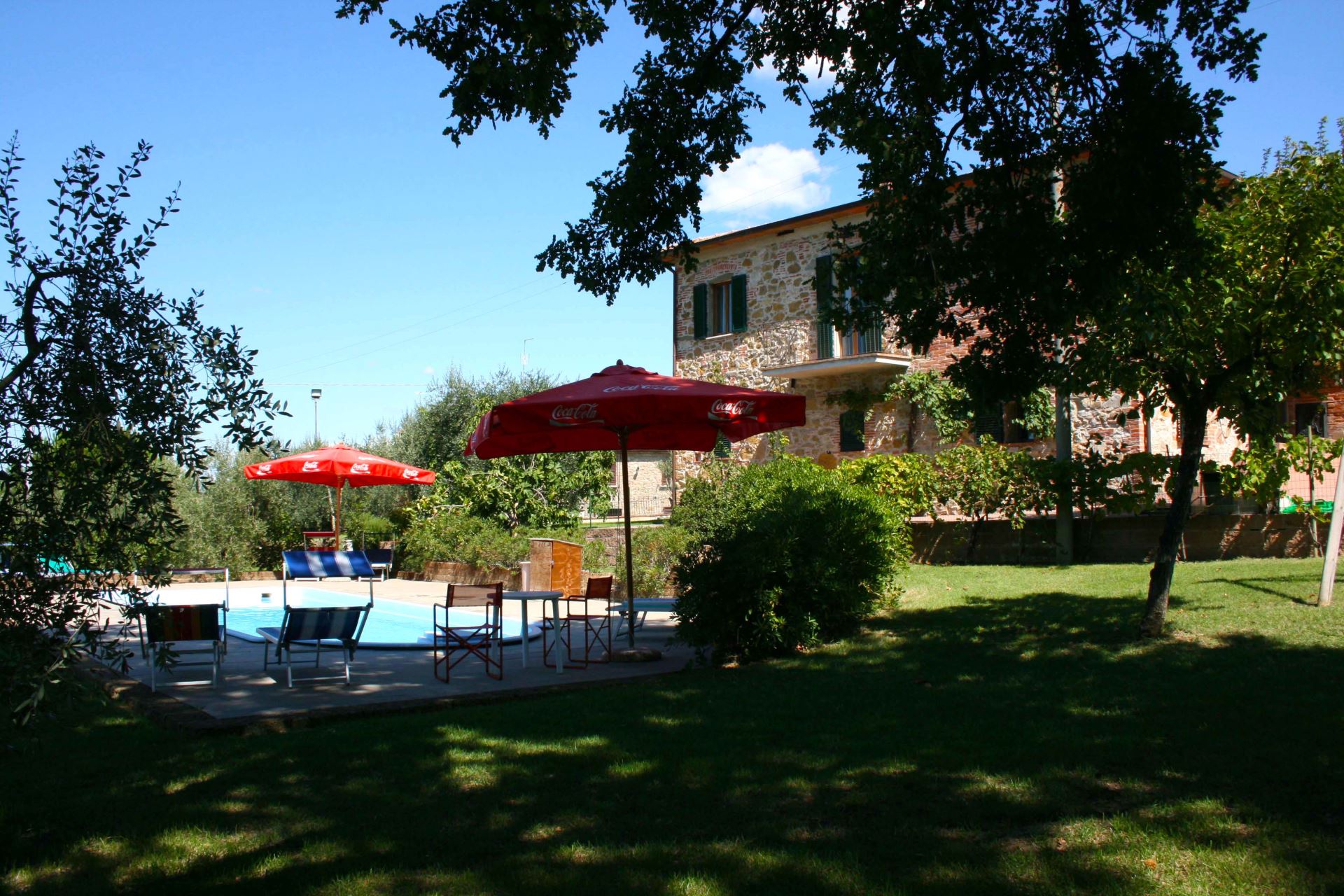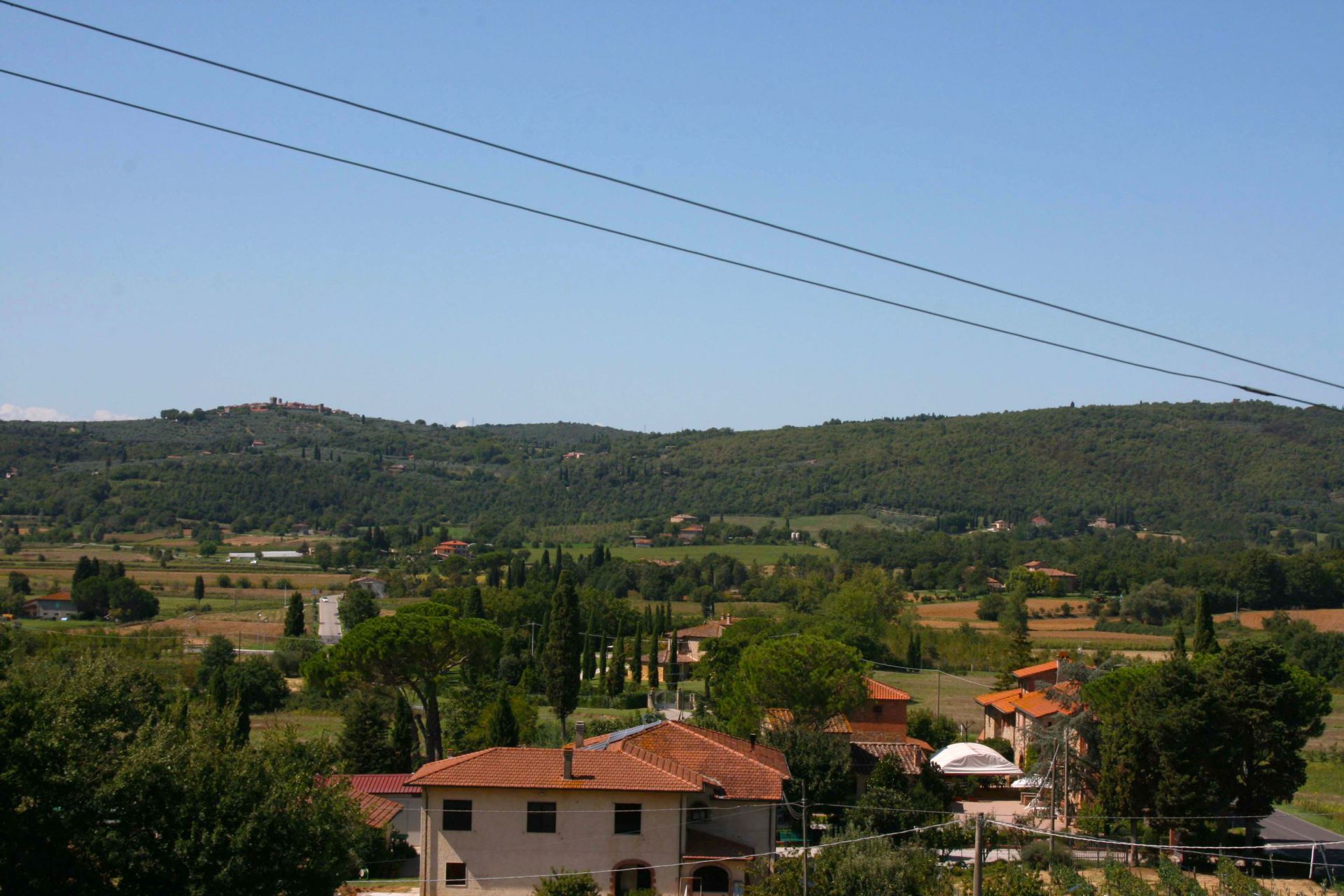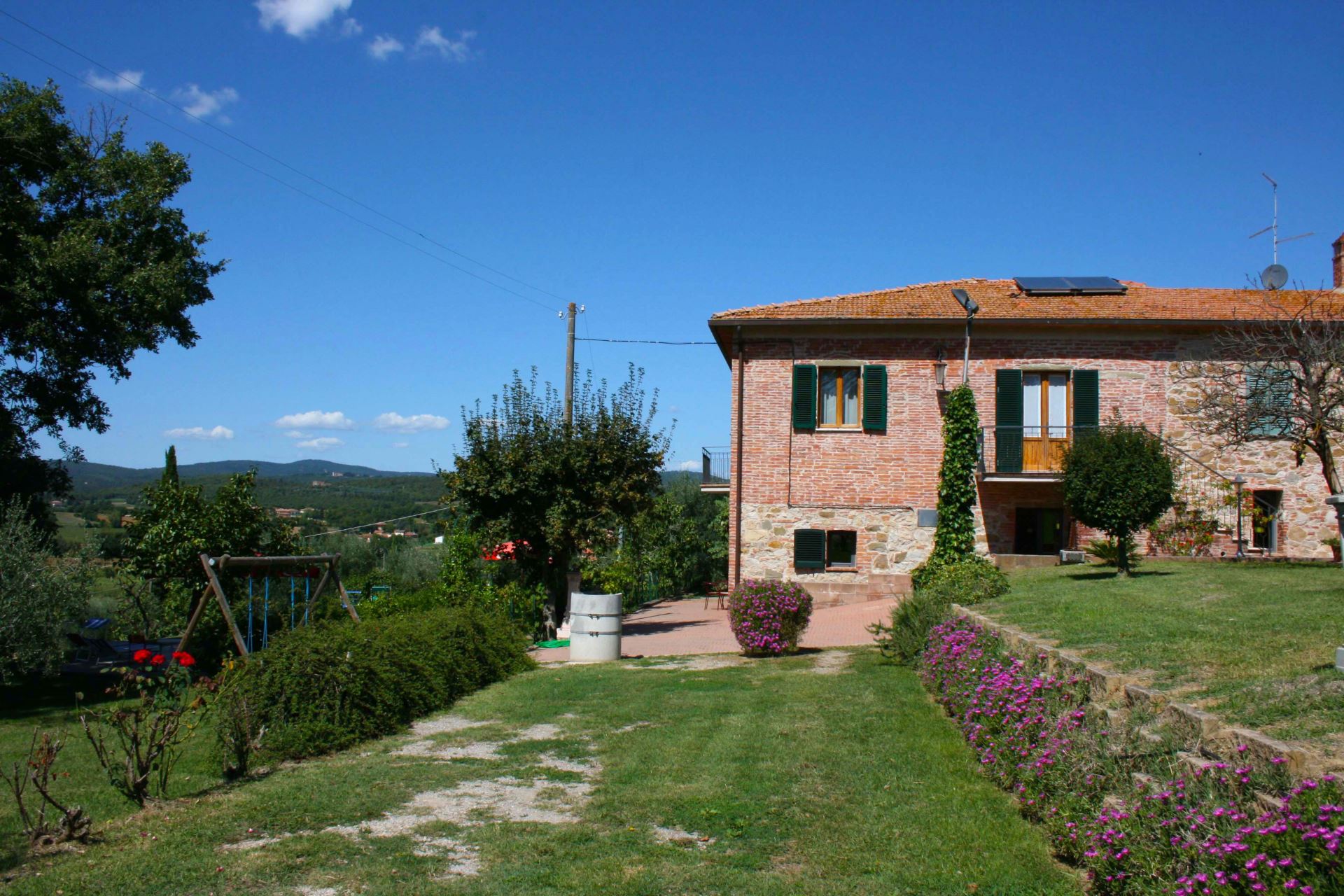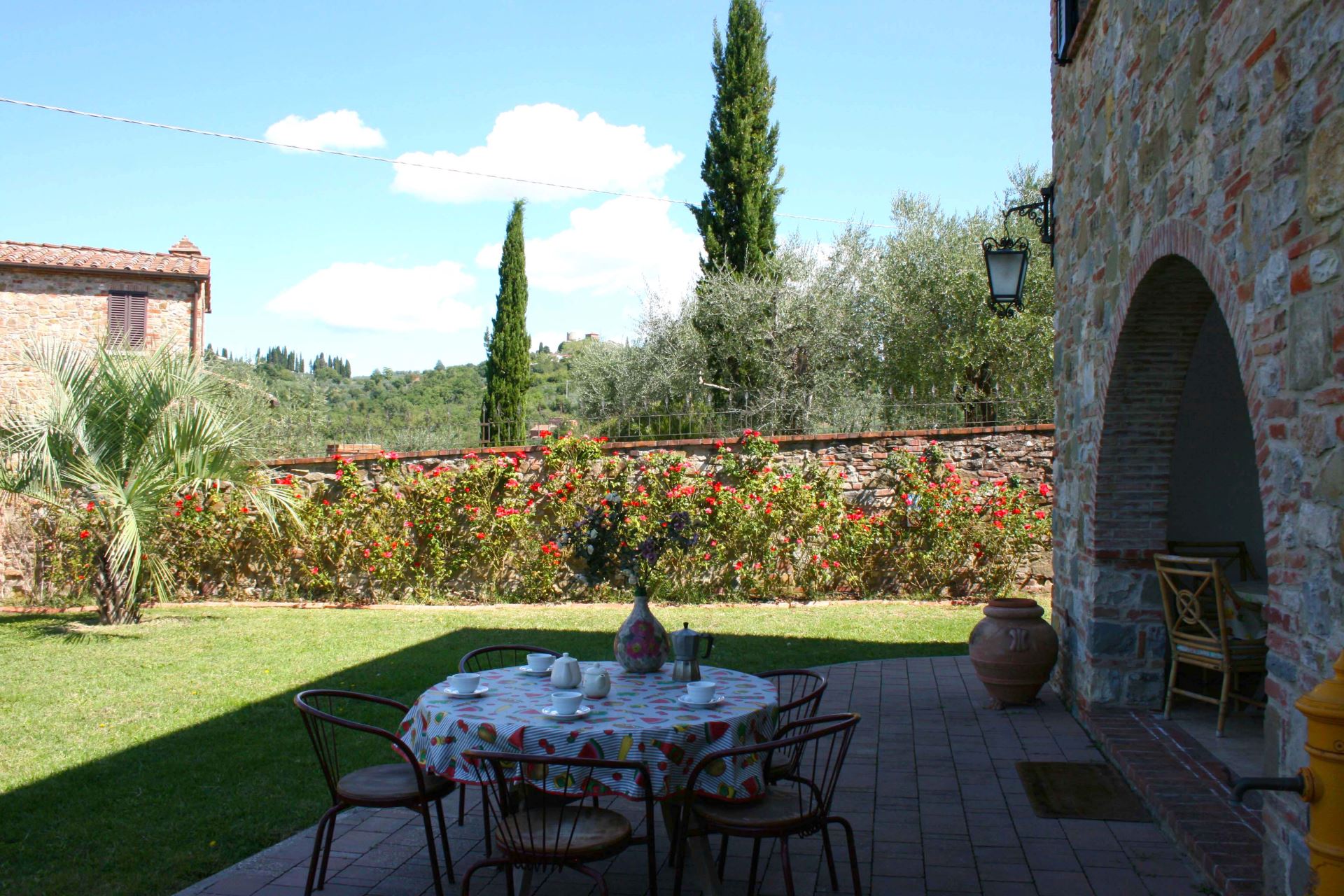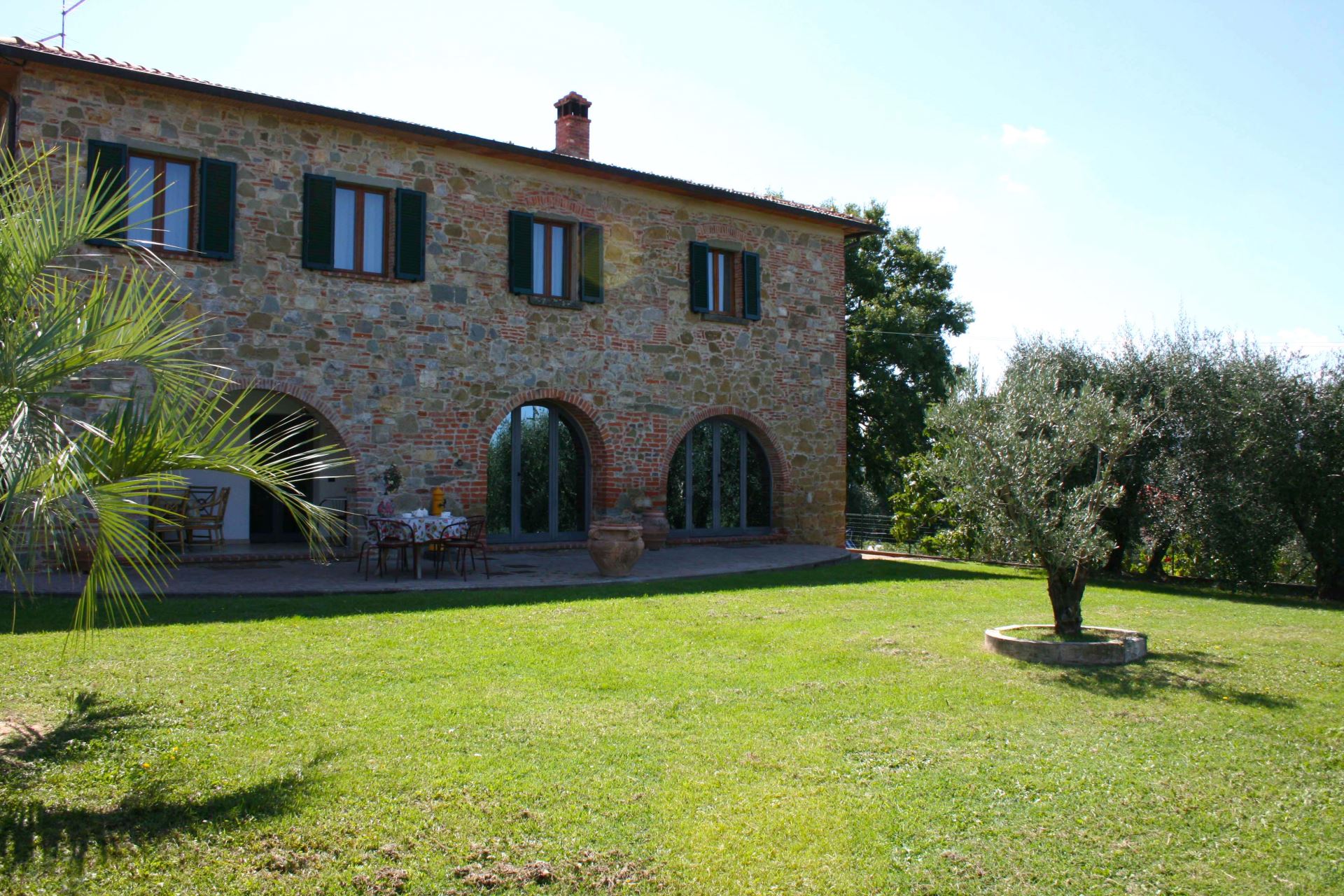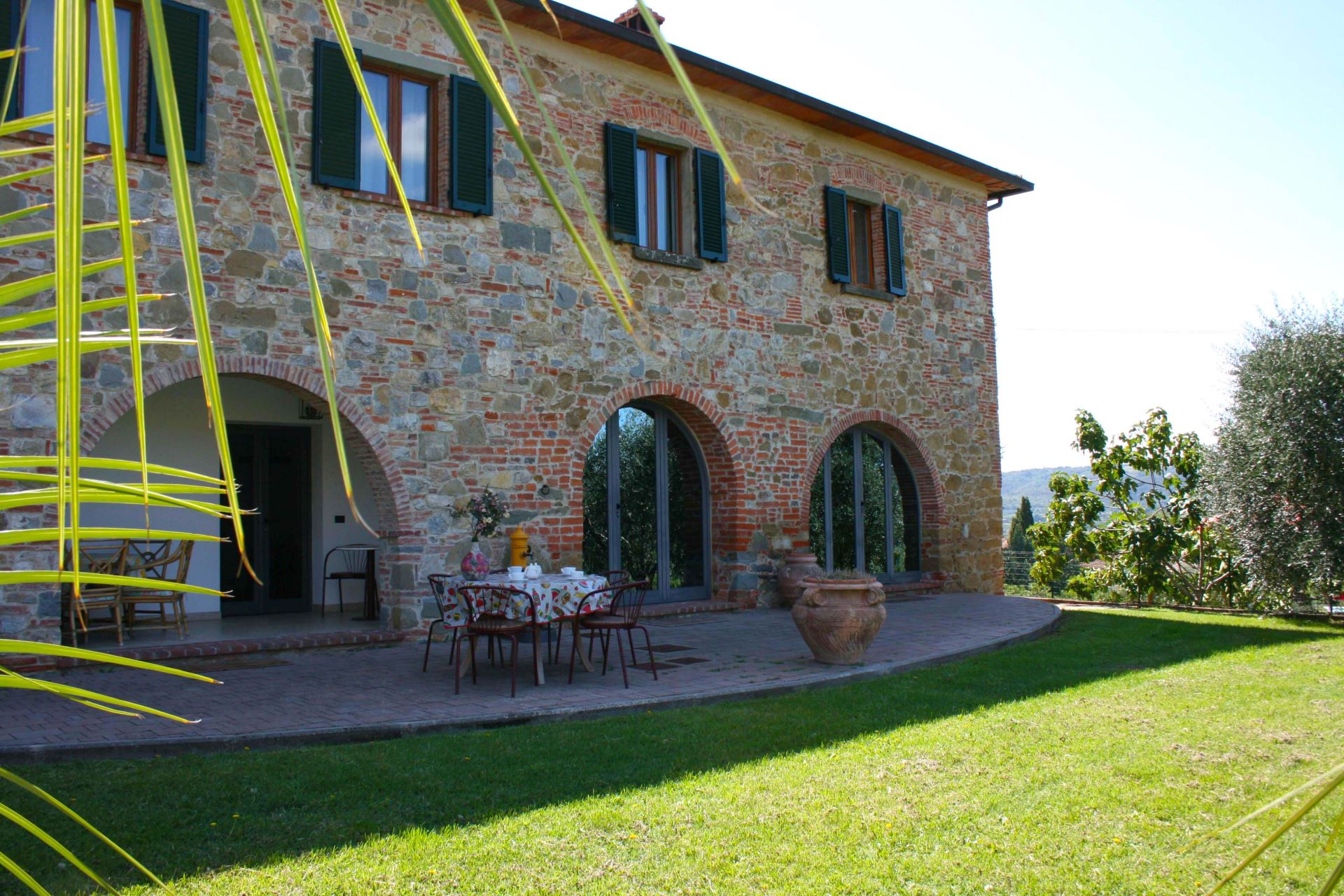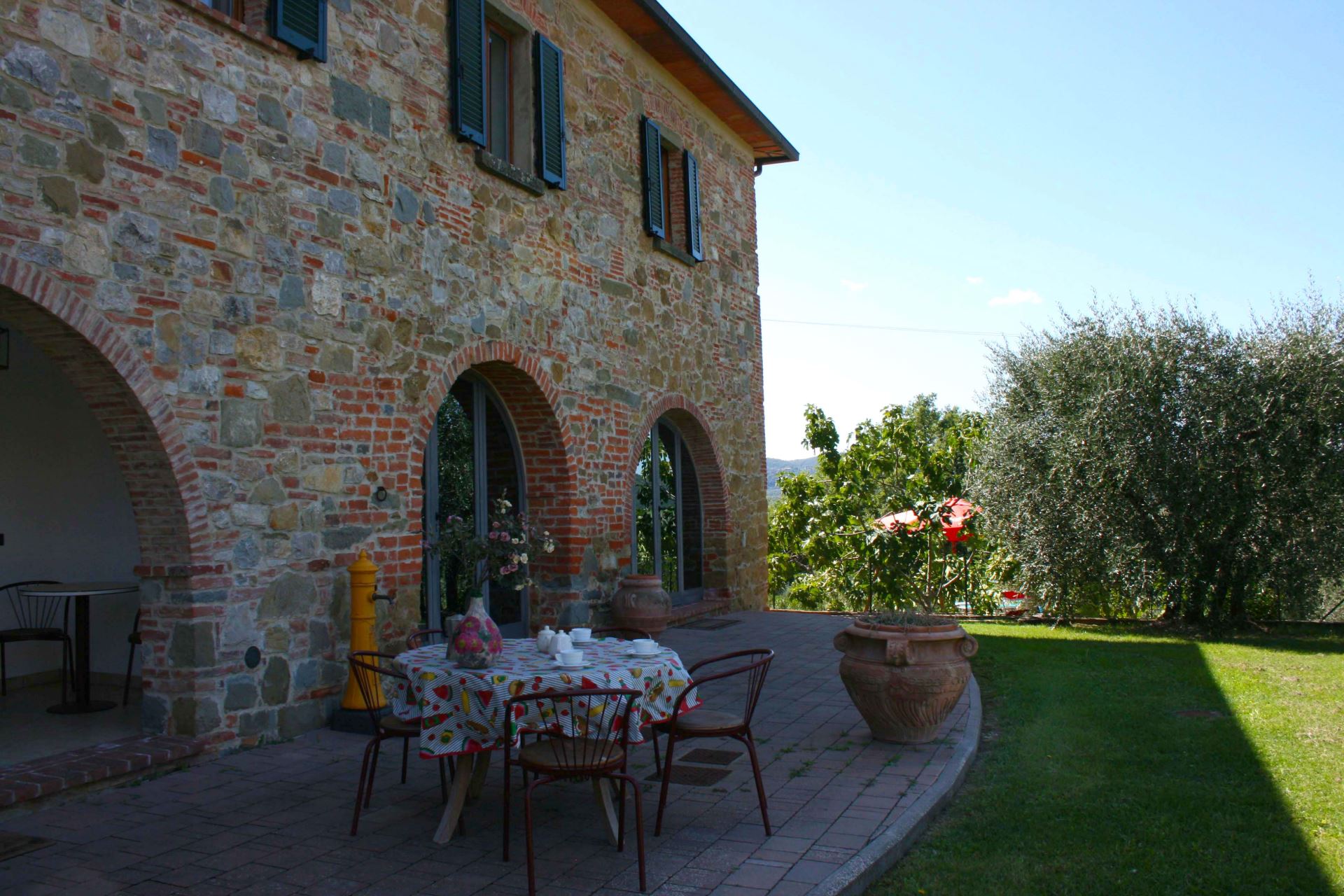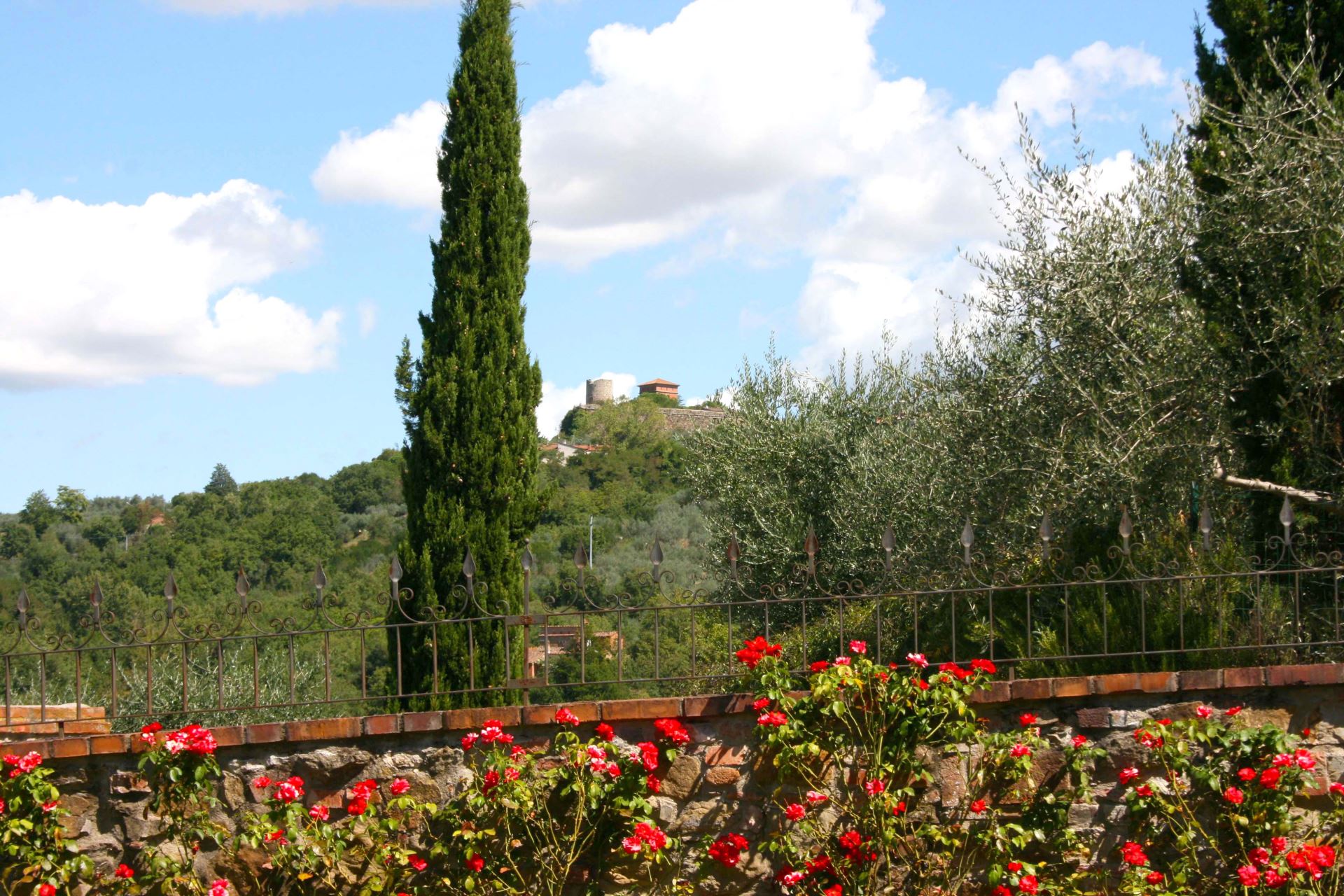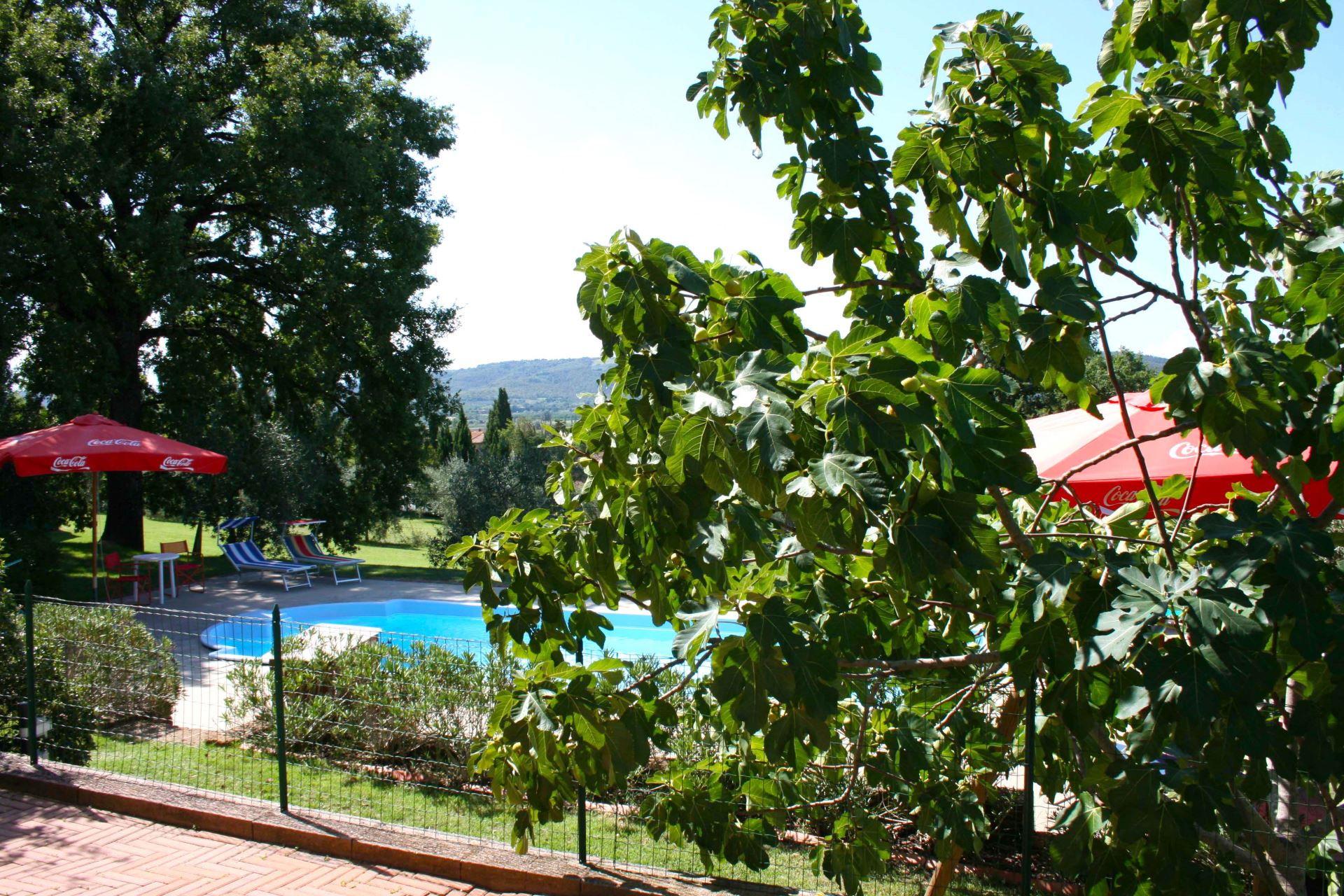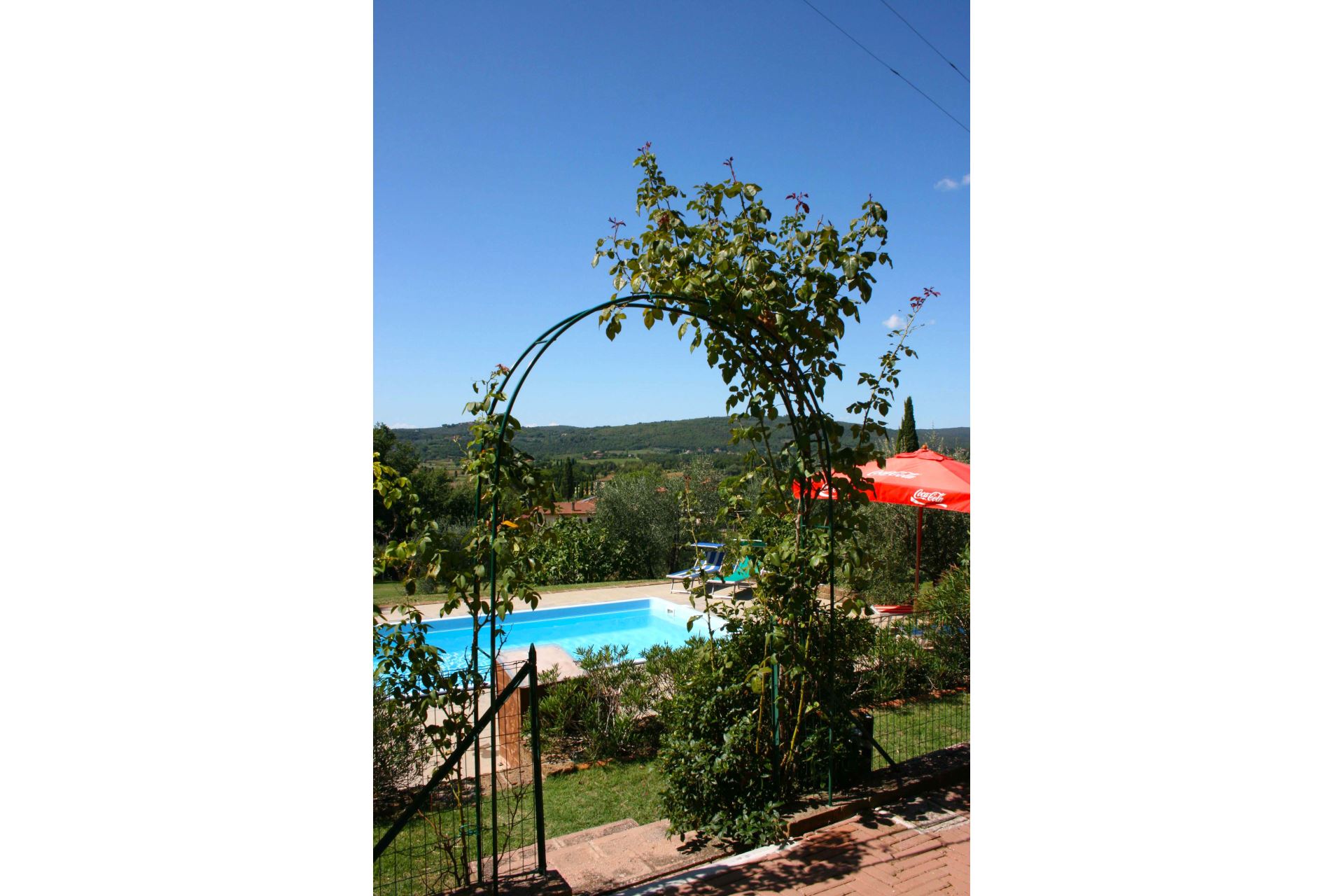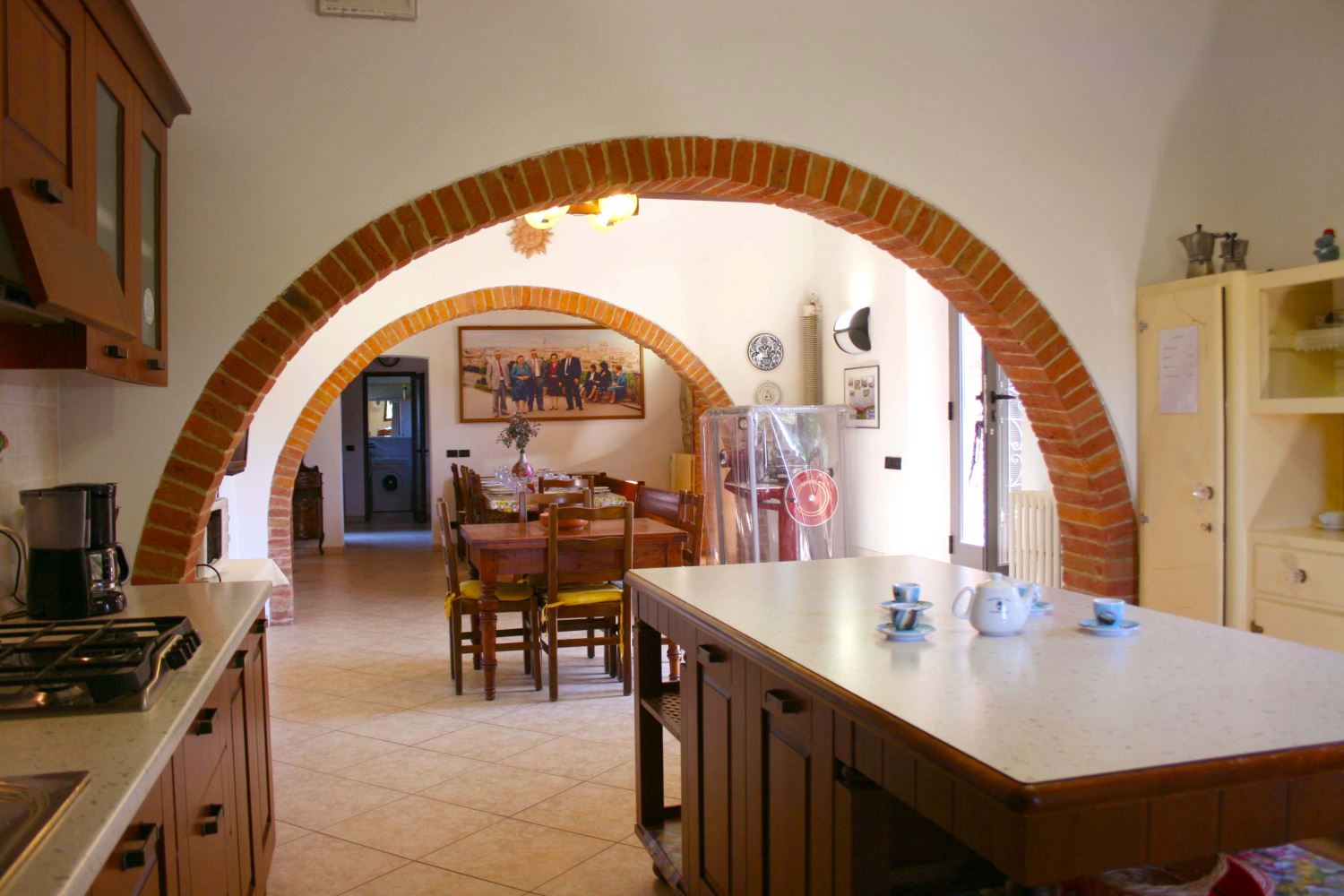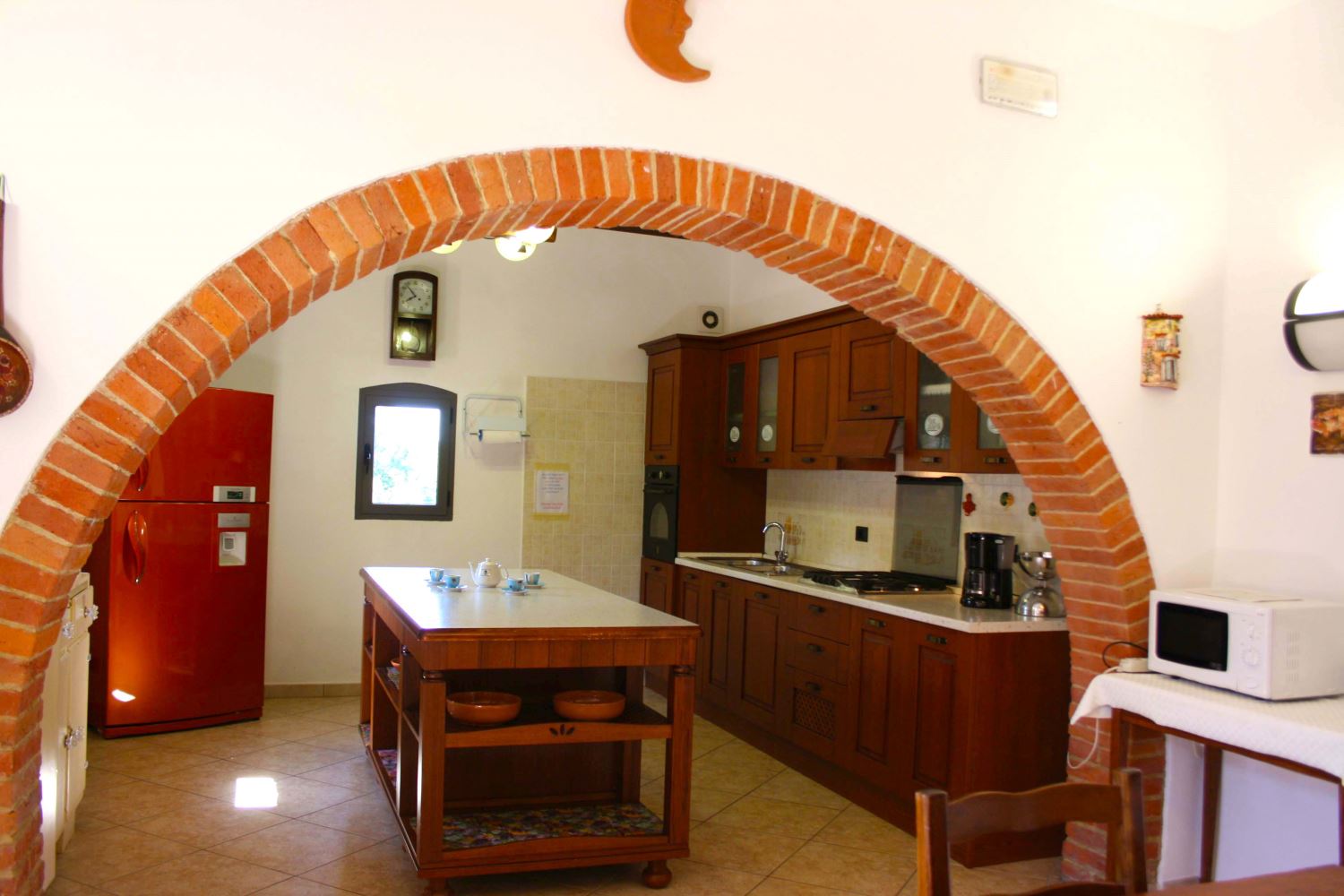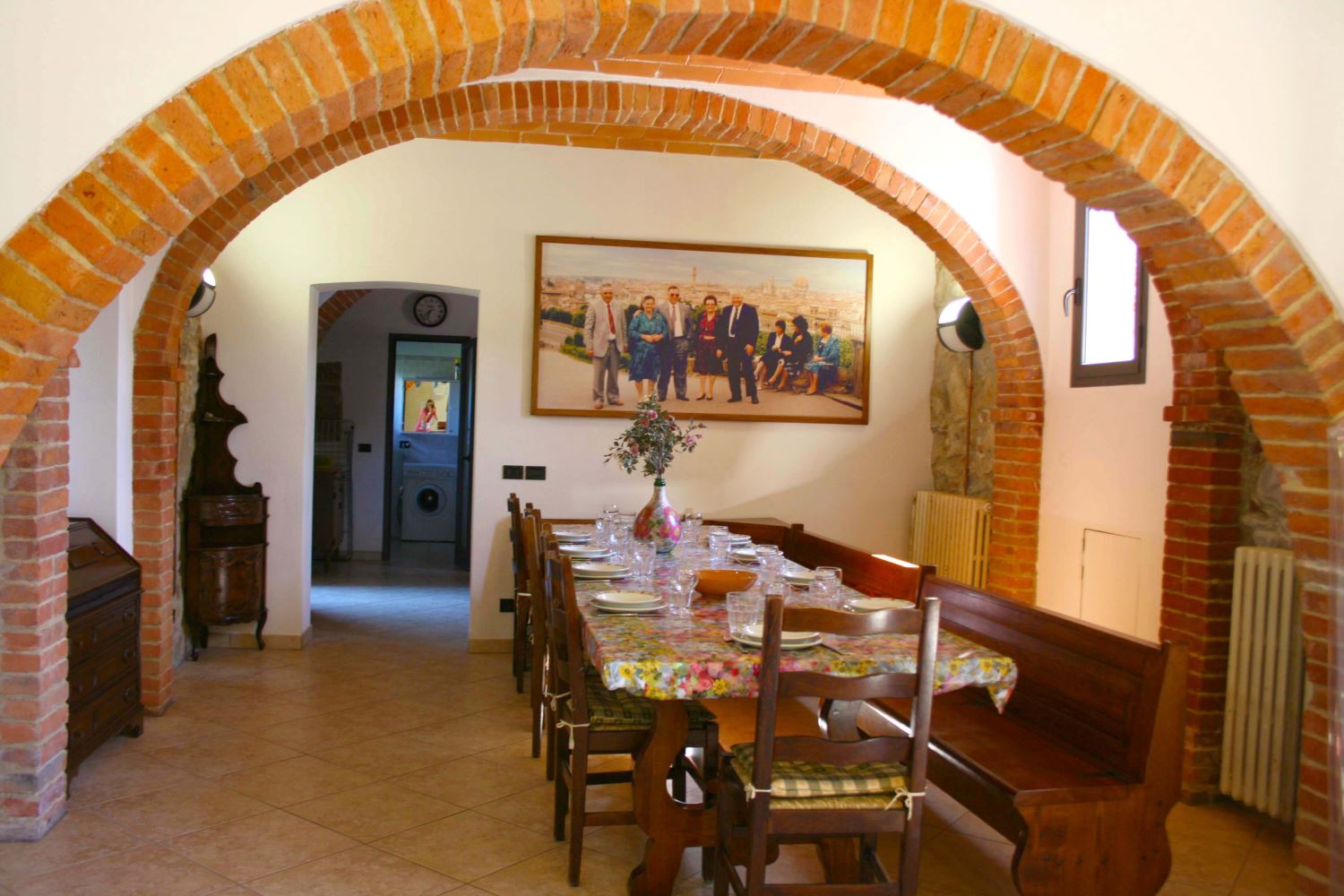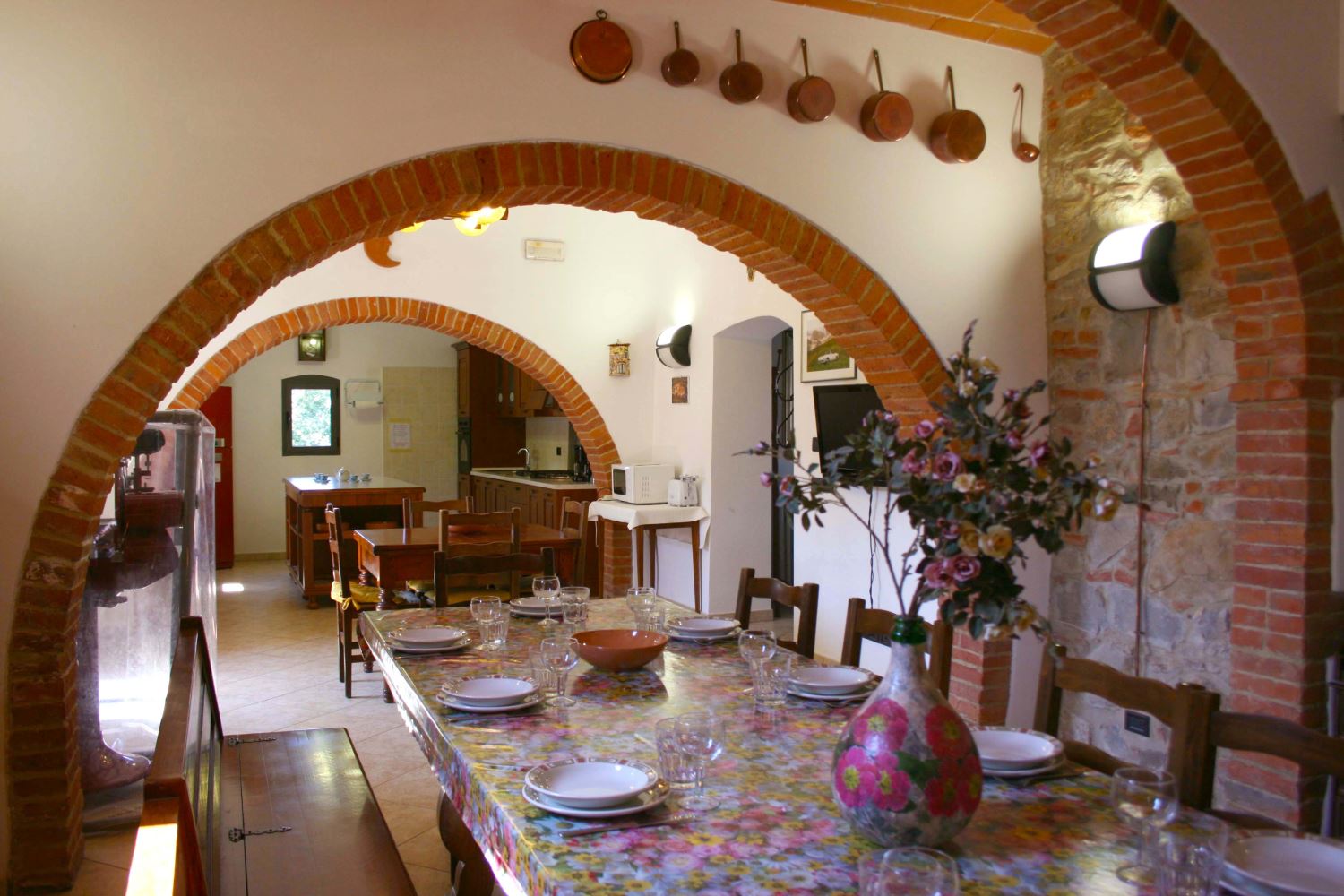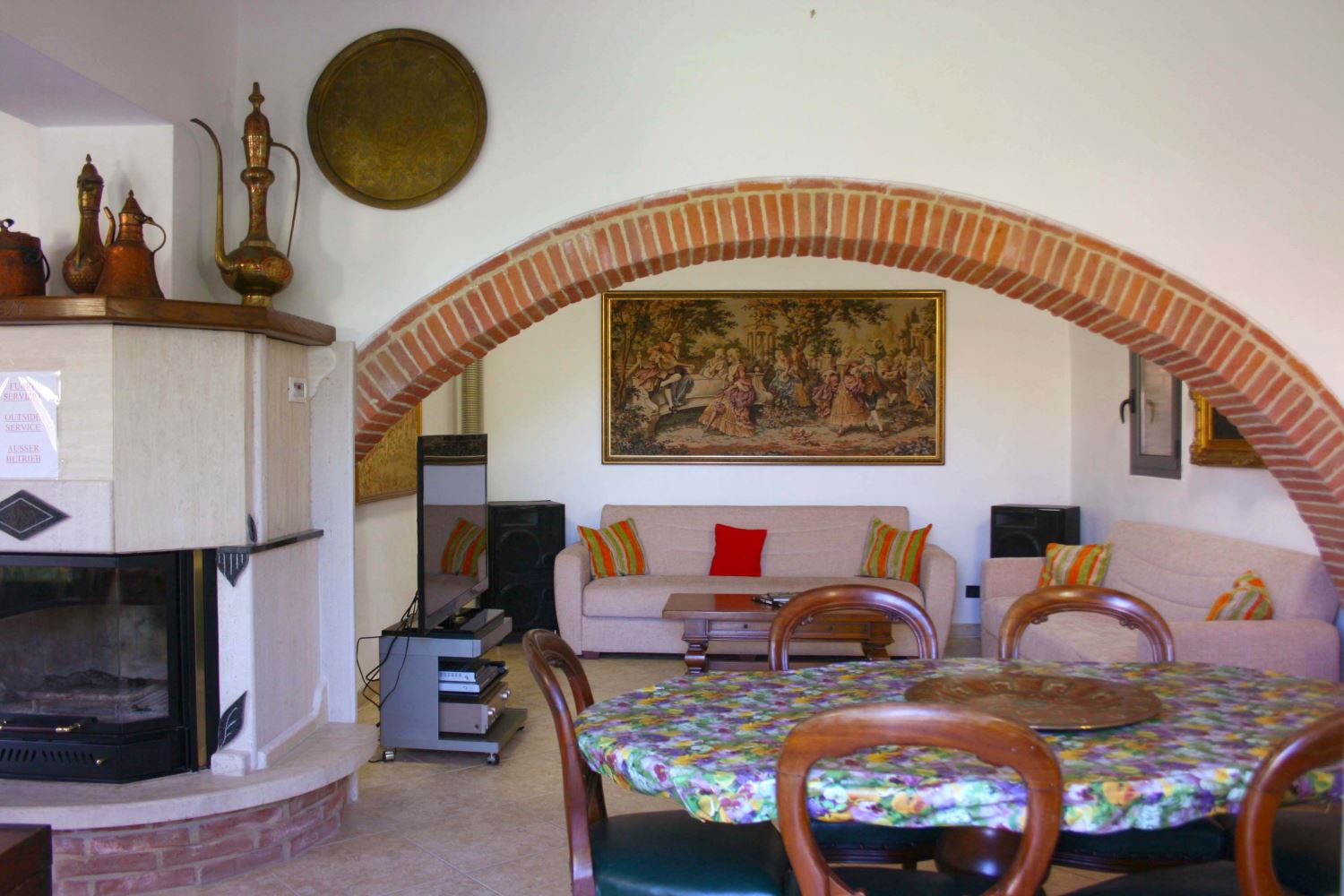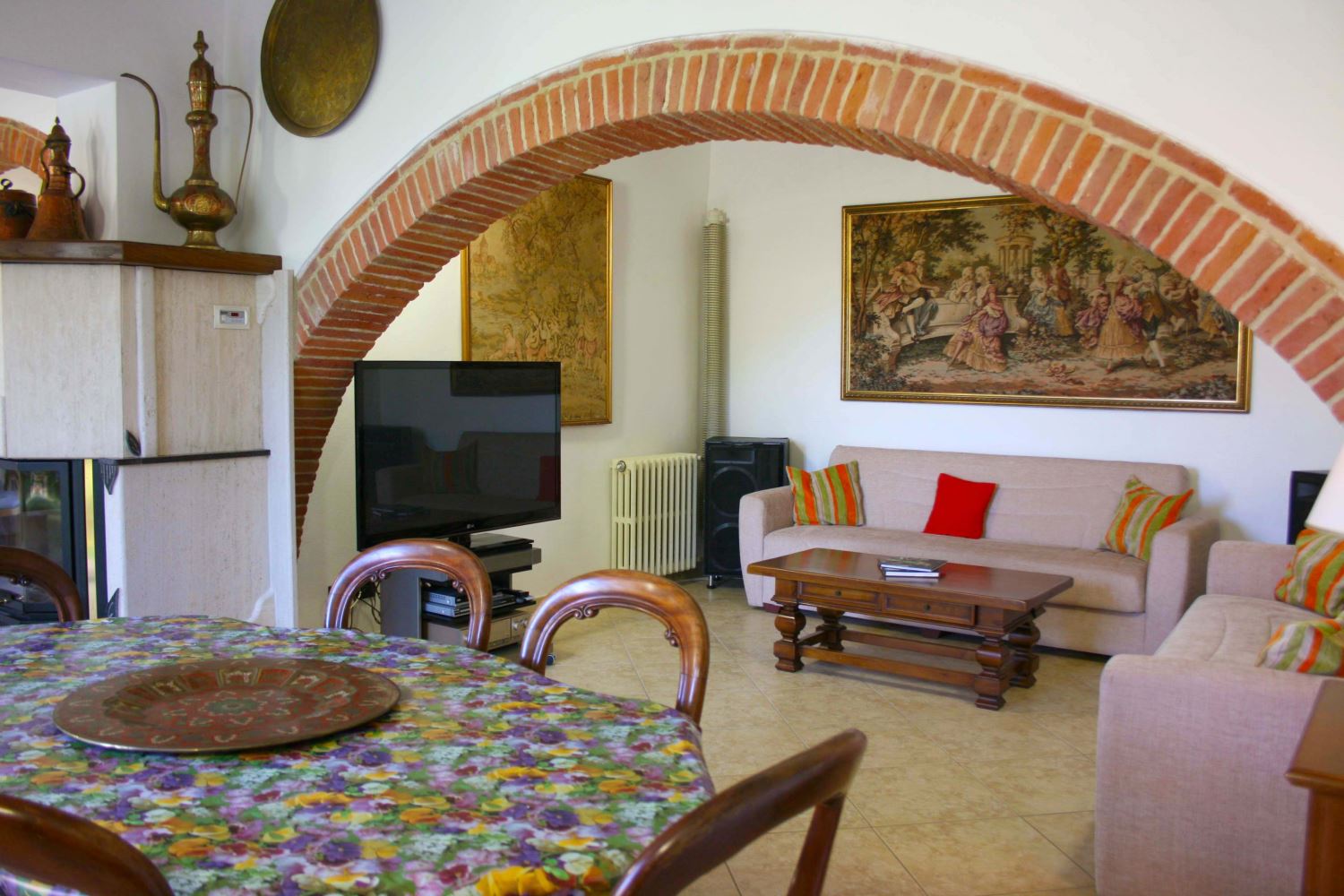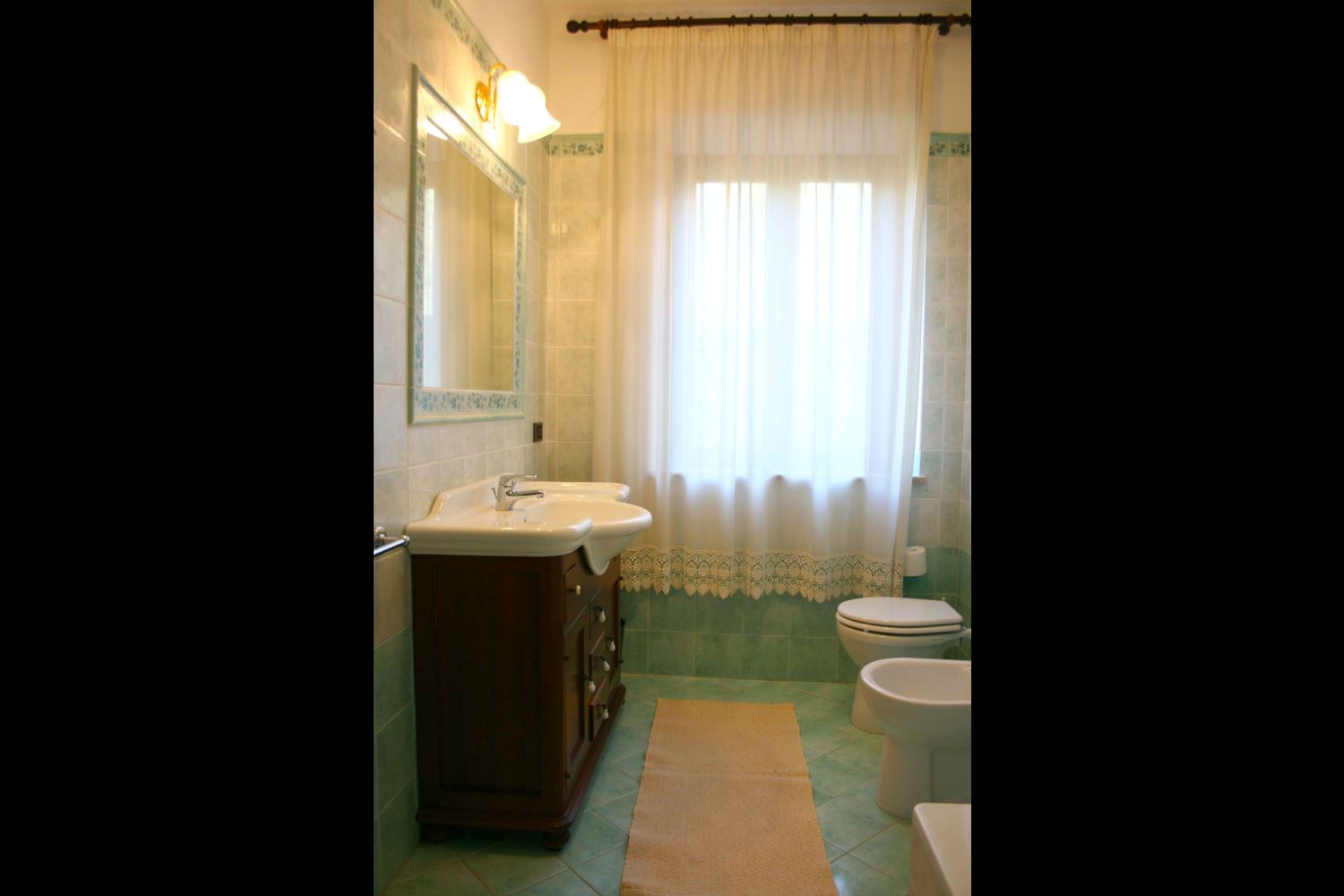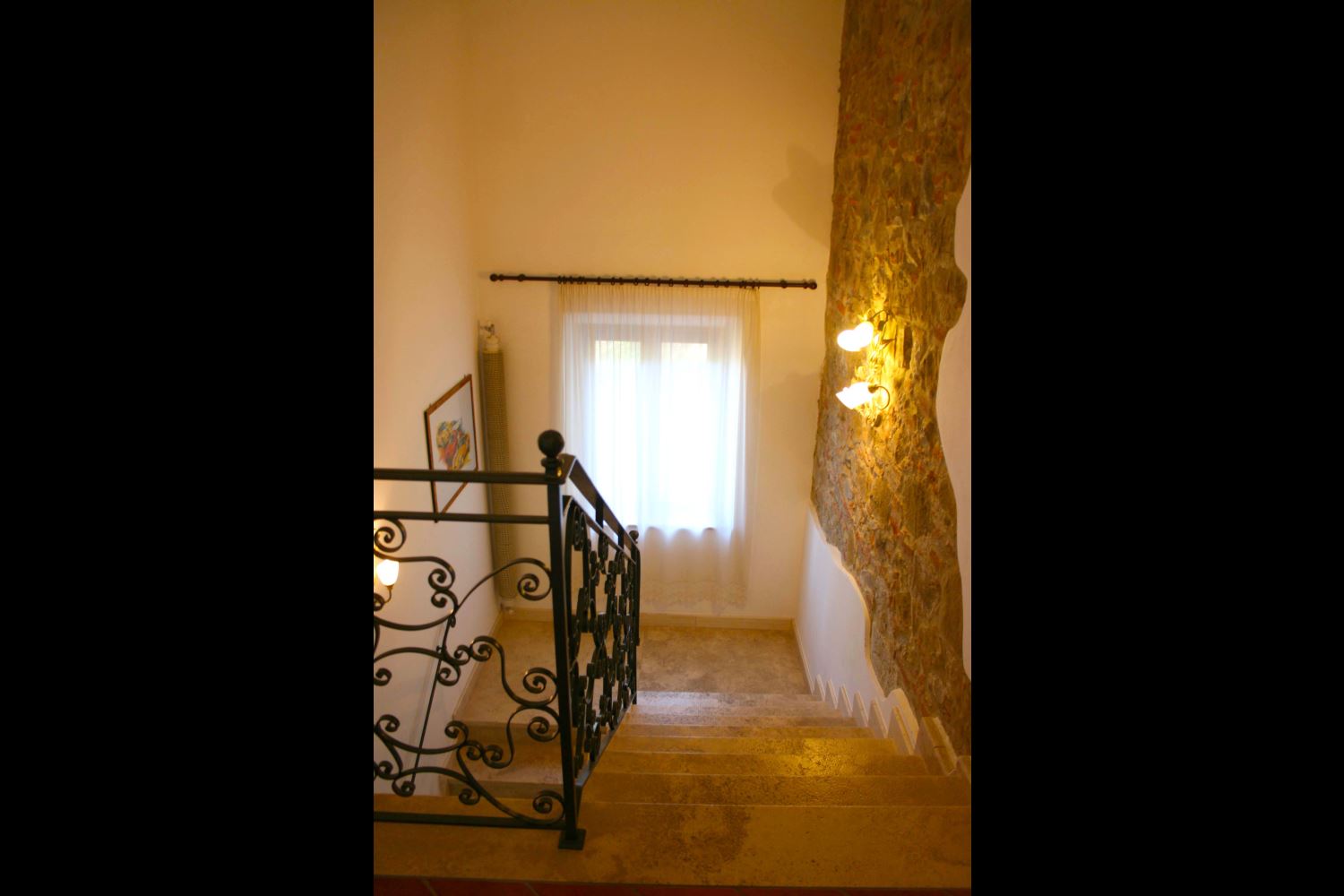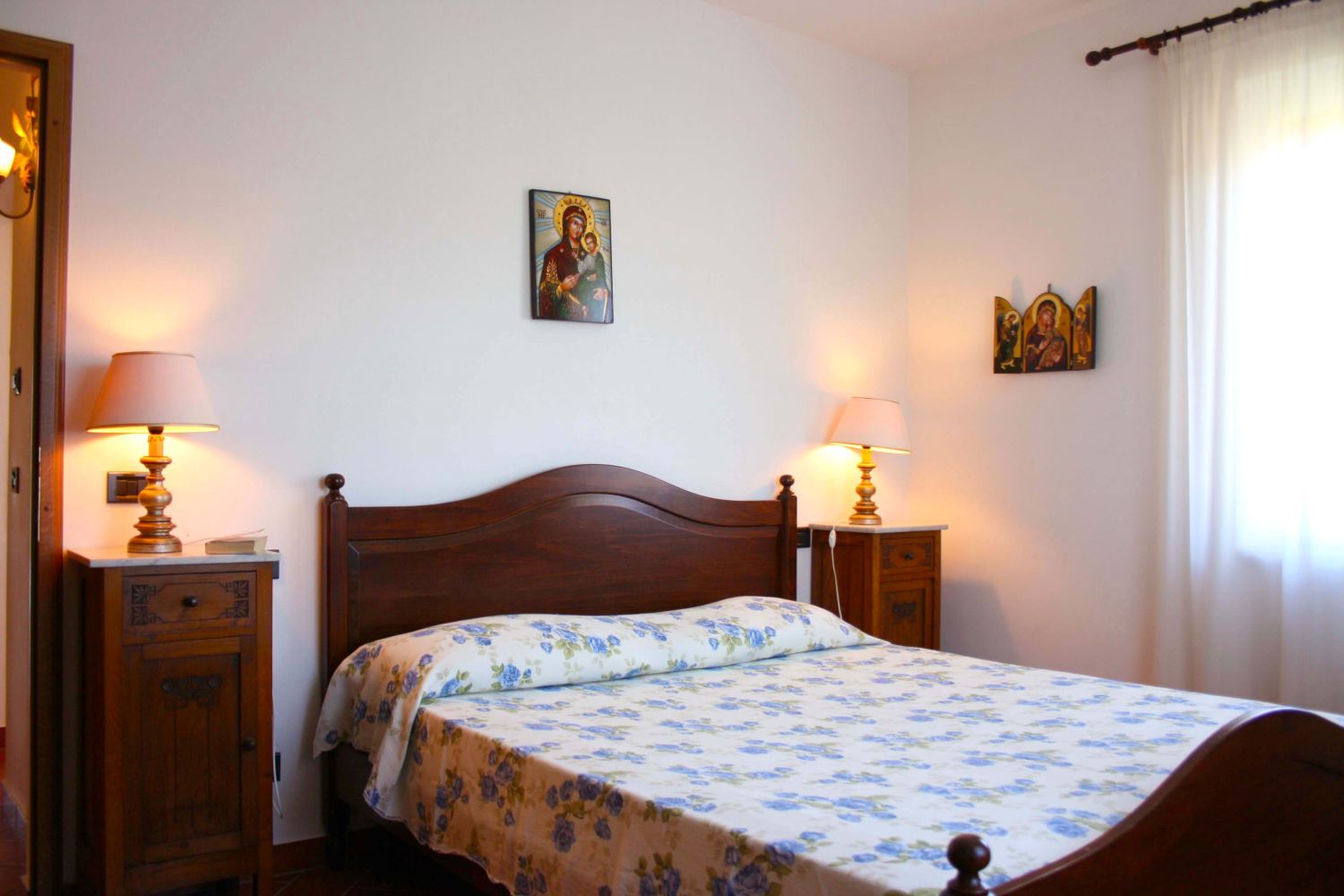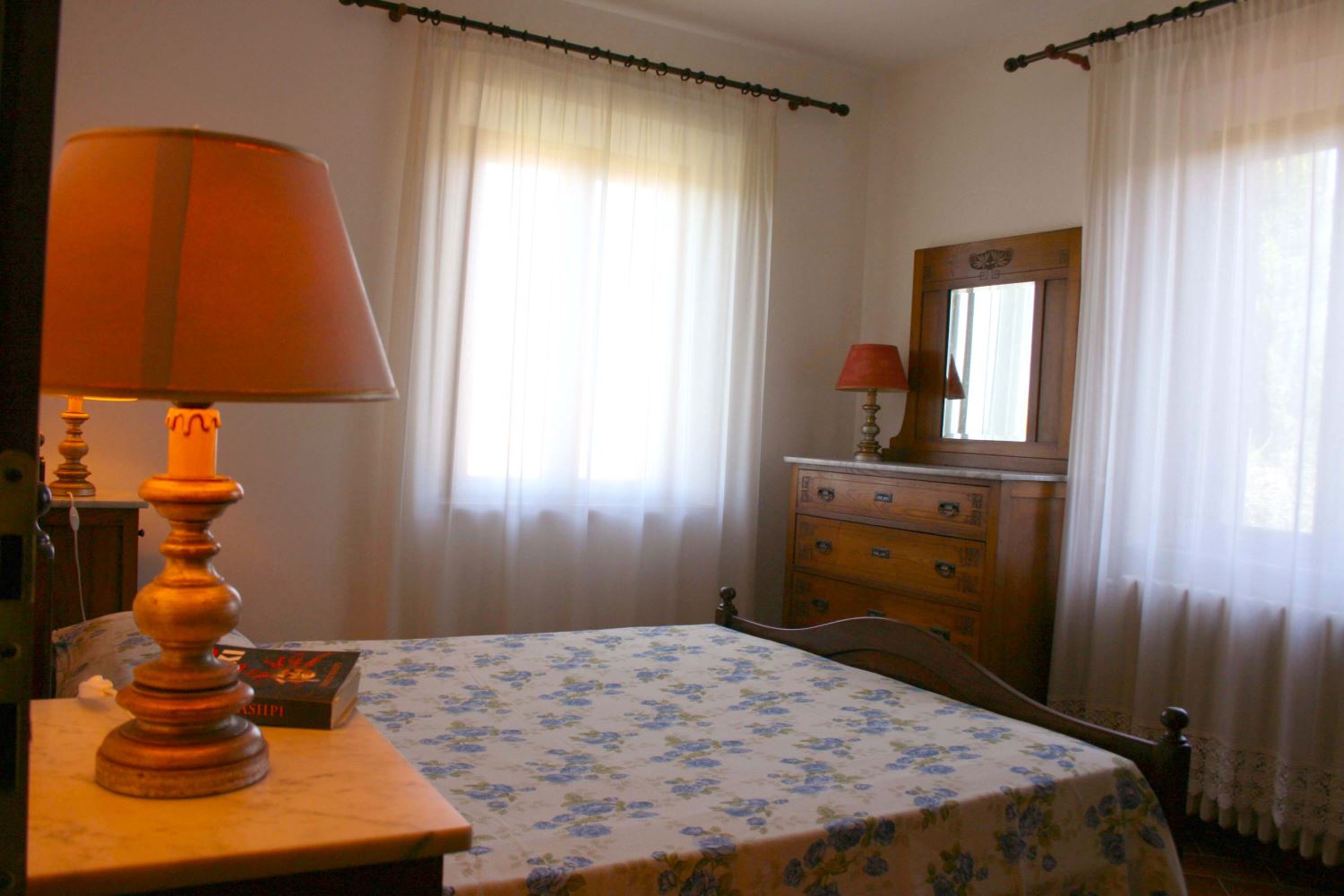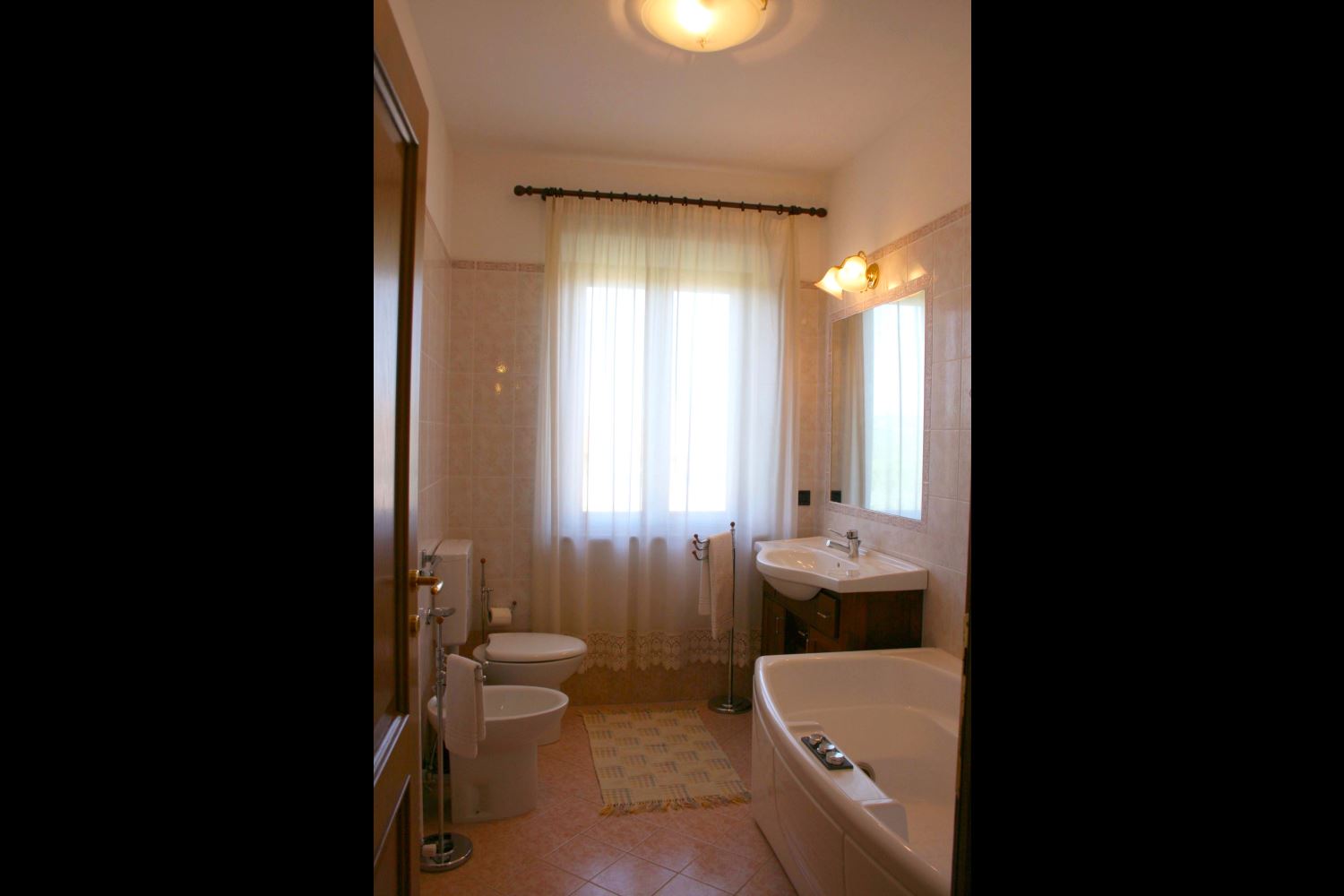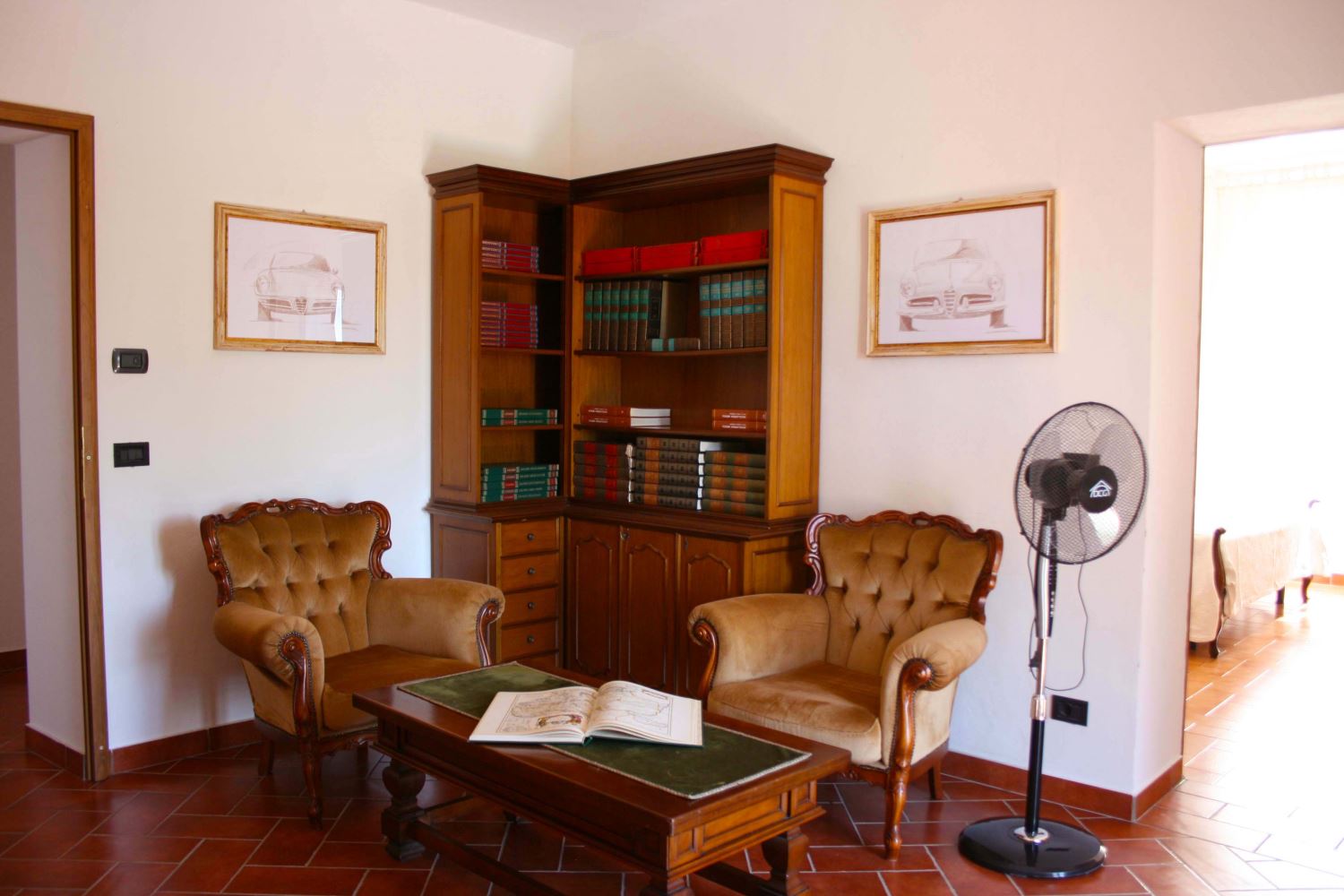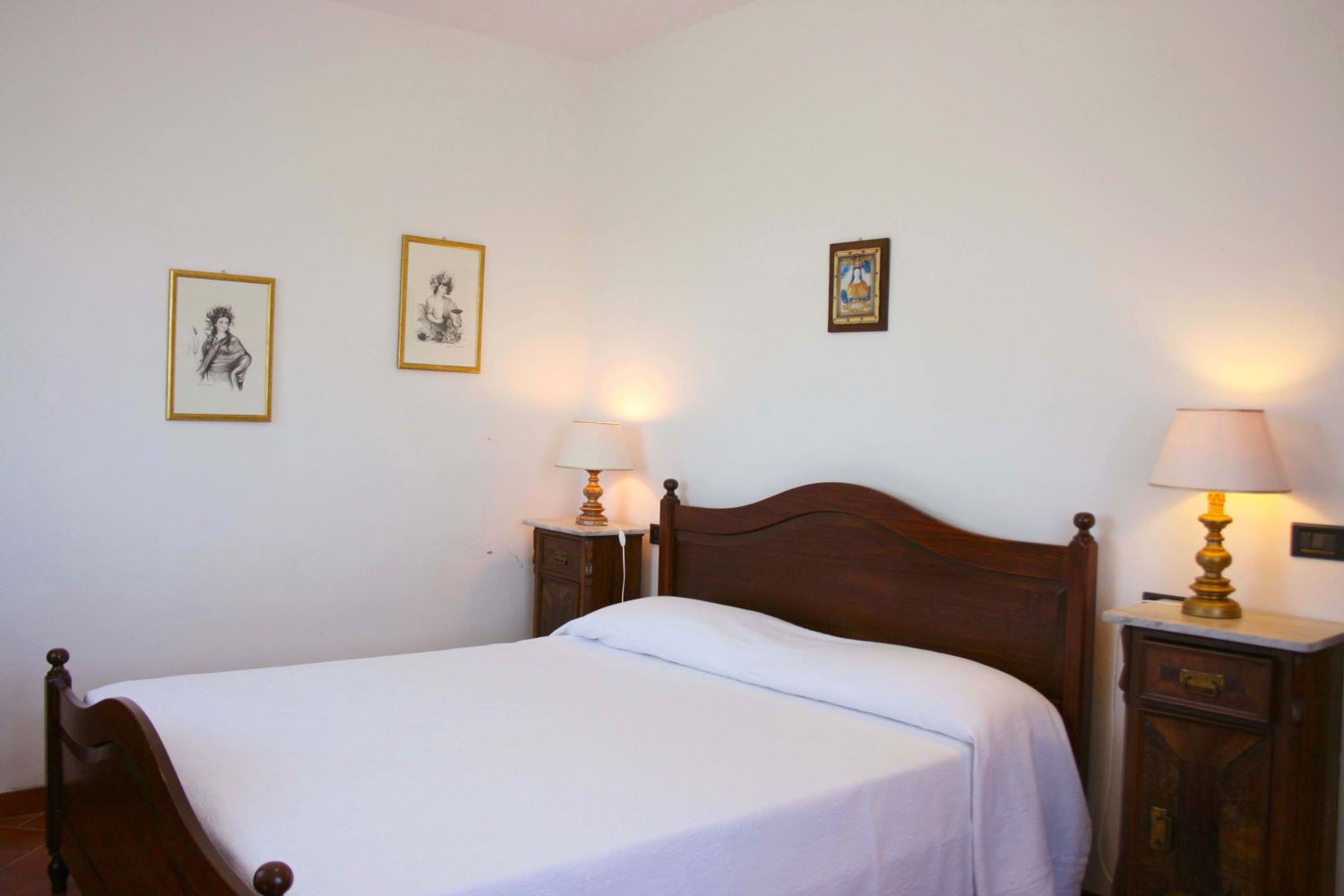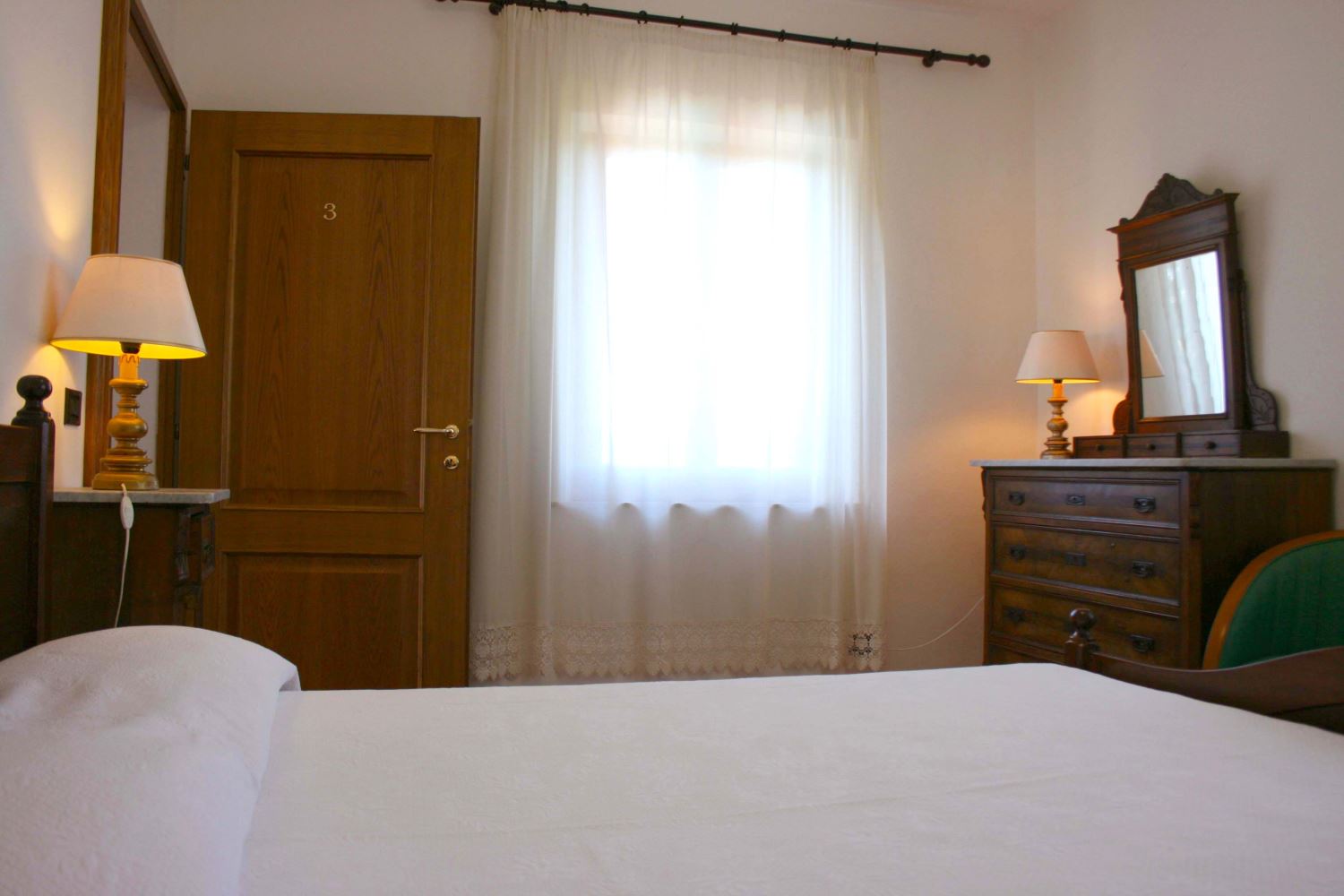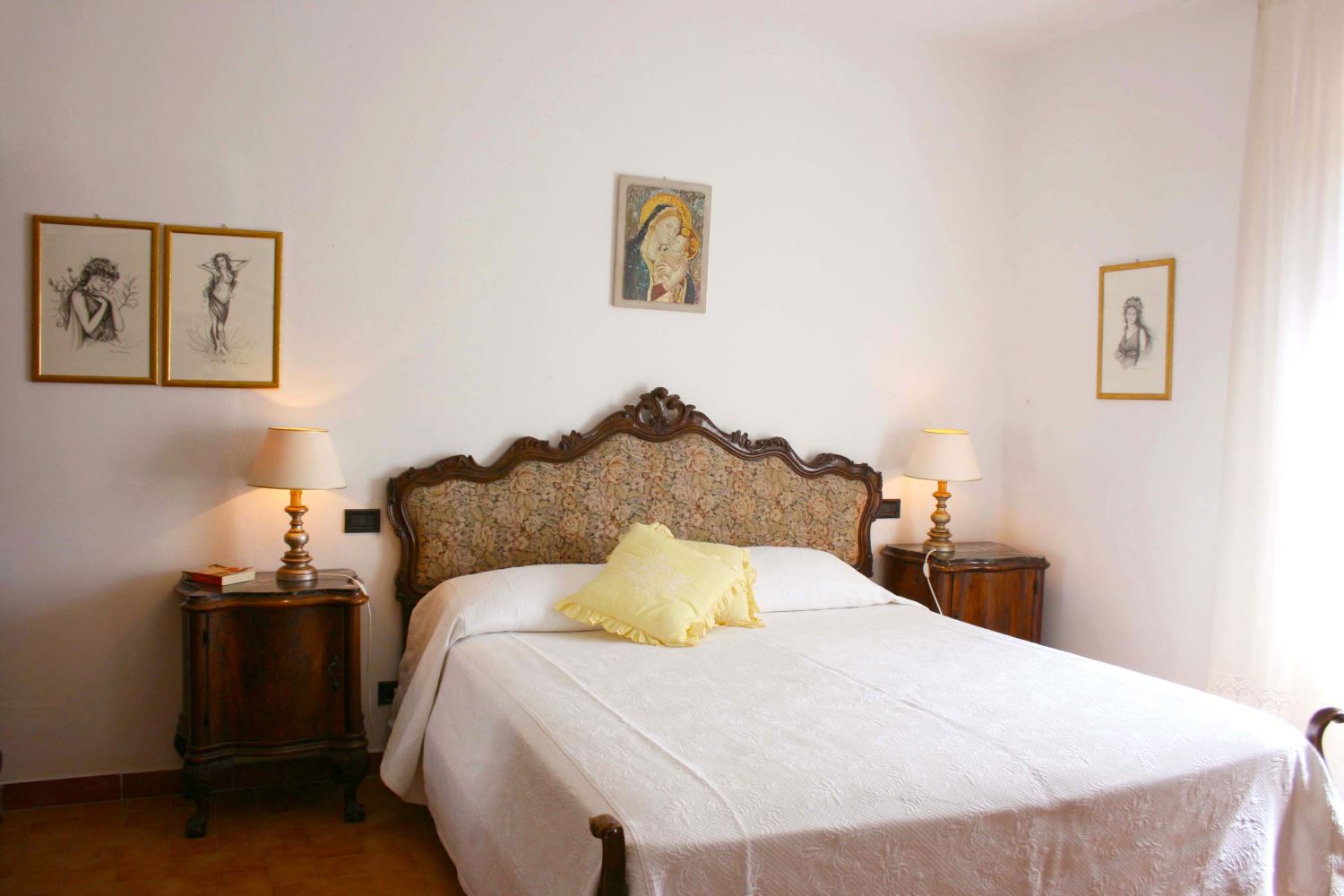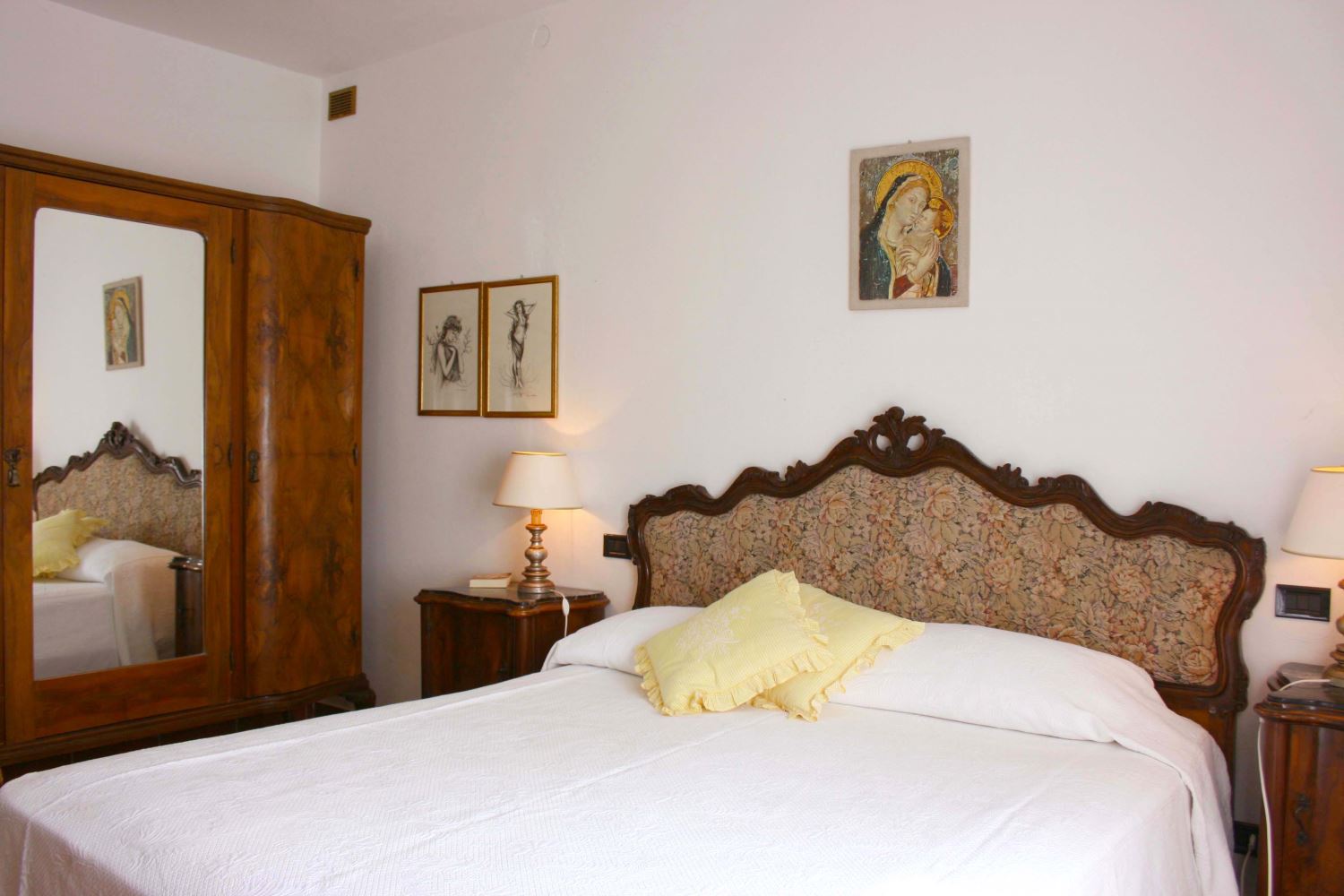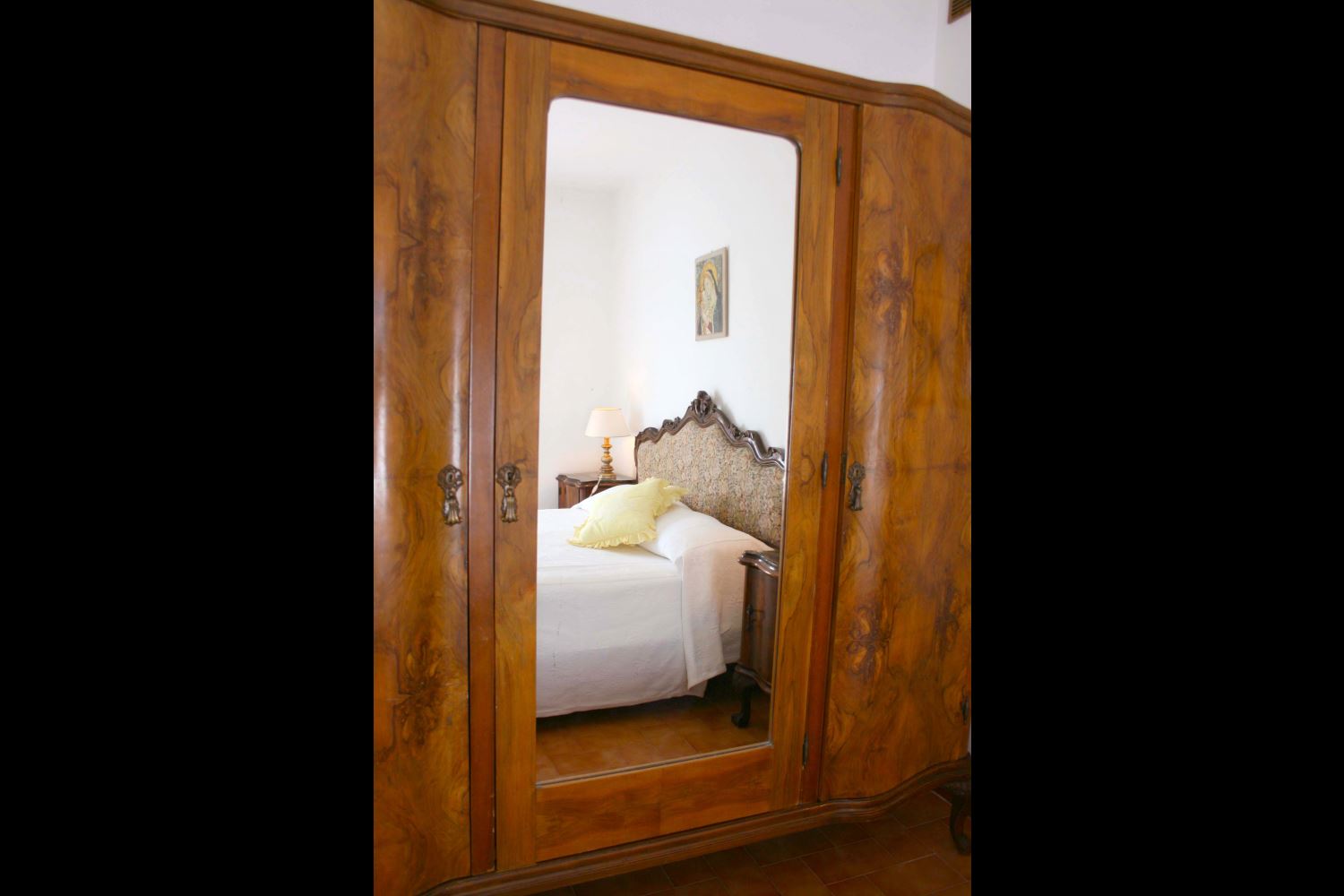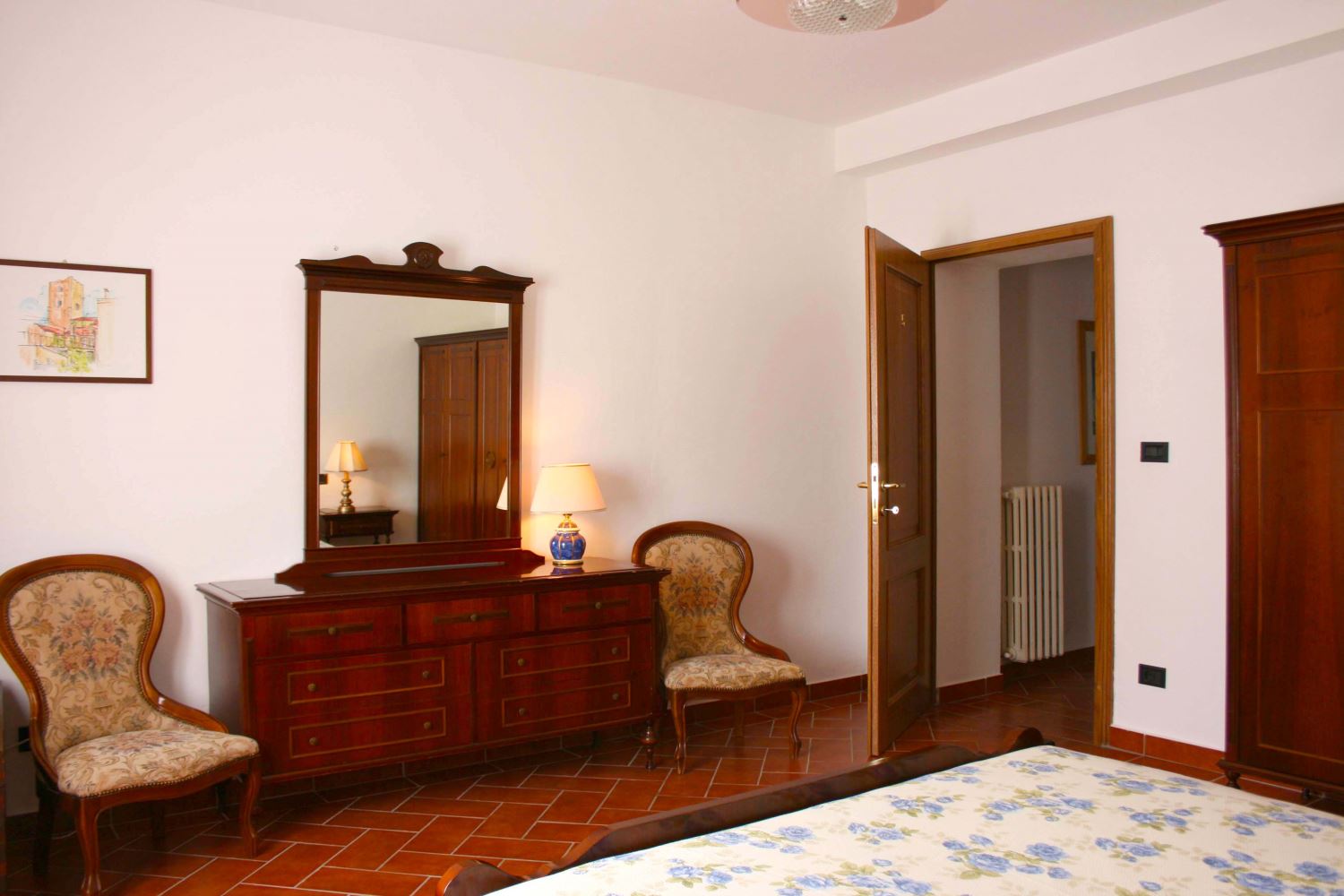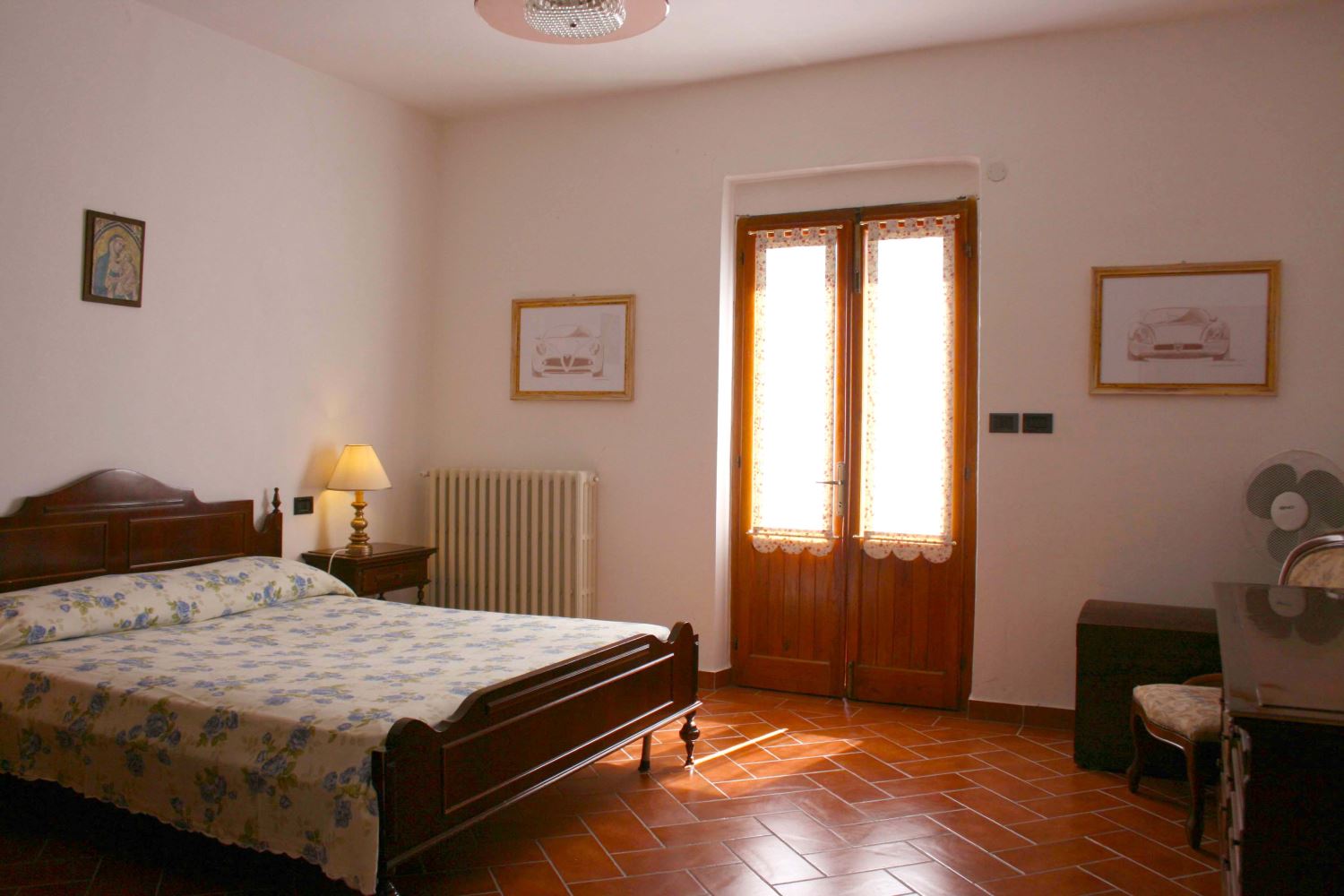 ---
Pres du village
Famille avec enfants
Téléviseurs
Lave-vaisselle
Machine à laver
Piscine privée
Barbeque
Animaux admin
Parking
Grille-pain
Micro-onde
Four
Clôturé
Aéroport de Firenze à

100 km
Autoroute A1 Monte San Savino à

8 km
Hôpital de Arezzo à

30 km
Villa sélectionnée et vérifiée pour vous par Alice et Michela d'Eurocasa Holiday, si vous souhaitez plus d'informations, écrivez à info@eurocasa.com
Belle villa avec piscine privée située dans le territoire vallonné de Valdichiana, à environ 1 km du village de Lucignano qui est accessible à pied. Position idéale pour visiter la Toscane et l'Italie centrale.
---
Description
Casa Felice surplombe d'une colline le territoire vallonné entre Lucignano et Rigomagno, villages médiévaux caractéristiques entre les provinces d'Arezzo et de Sienne. Lucignano, un des villages les plus particuliers de la Valdichiana, équipé de magasins et de services de toutes sortes, est facilement accessible à pied. La promenade vers les imposants murs elliptiques de la petite ville est l'une des choses que nos clients nous racontent toujours avec enthousiasme. Les oliviers, la petite route sur la colline qui monte et une fois dans le village les lieux caractéristiques parmi les ruelles pavées, où l'on peut toujours déguster un glace ou un verre de bon vin.

Casa Felice est l'endroit idéal pour les familles et les groupes d'amis, qui peuvent se détendre et s'amuser dans le grand jardin ombragé par un immense chêne centenaire et des oliviers. Ici, vous pouvez vraiment vous évader de la vie quotidienne, en alternant un plongeon dans la belle piscine (taille 9x4 m - profondeur 1,50 m - ouvert du 01 Mai au 30 Septembre) avec un joyeux barbecue en famille ou entre amis. Vos amis les animaux, de petite taille, sont également les bienvenus.
Casa Felice offre toutes les caractéristiques pour des vacances reposantes : le mobilier bien entretenu et les nombreuses commodités à l'intérieur de la maison. Au rez-de-chaussée se trouve une cuisine rustique et accueillante, avec de vieux pots et casseroles accrochés au mur, ce qui contribue à rendre l'atmosphère rustique de la villa encore plus authentique. Près de la maison, il y a une route secondaire qui relie les villages de Lucignano et Rigomagno.


Description intérieure
REZ-DE-CHAUSSEE: grand salon avec cheminée et divans, cuisine-salle à manger, salle de bains avec baignoire, zone buanderie, toilette de service avec WC.
PREMIER ETAGE : avec entrée par escalier interne. Cinq chambres avec lit pour deux personnes, salle de bains avec baignoire et salle de bains avec douche, petit salon de passage avec terrasse panoramique. Une des chambres est également accessible de l'extérieur par un escalier.

ÉQUIPEMENT:
congélateur, four, lave-vaisselle, grille-pain, micro-ondes, moka, bouilloire, cafetière électrique, chaise d'enfant
TV Satellite, lecteur DVD, lecteur CD, connexion Internet Wi-Fi
machine à laver, fer à repasser, ventilateurs (5)
Notes sur le prix
Arrivée :
l'après-midi entre 16 et 19 heures -
Départ :
le matin entre 8 et 10 heures.
LE PRIX DE LOCATION COMPREND:
Piscine privée ouverte du 01/05 au 30/09.
Connexion Internet Wi-Fi.
Draps et serviettes de bains (Parure initiale).
Lit pour le bébé (enfants jusqu'au 3 ans) sur demande au moment de la réservation.

LE PRIX DE LOCATION NE COMPREND PAS:
Caution Euro 300 (à correspondre à votre arrivée, et elle sera gardée par le propriétaire pour la durée de votre séjour). Pendant leur séjour, si les voyageurs causent des dommages à la propriété, ils seront responsables des coûts associés.
Chargement de la voiture électrique sur demande contre payement.
Nettoyage final obligatoire Euro 250.
Chauffage Euro 7 par m3 (si utilisé).
Changement de draps sur demande Euro 5 par personne.
Changement de serviette sur demande Euro 5 par personne.
Bois pour la cheminée Euro 15 par 100 kg (si utilisé).
Animaux de petite taille admis contre paiement de Euro 10 chacun par jour.
Serviettes de piscine fournies sur demande au prix de Euro 5 chacune.
---
Commentaires
Donna (USA) - luglio 2023
Very large, clean well maintained home. Comfortable beds, many bathrooms, space for everyone. The caretakers, Irina and Lorenzo were very attentive to every request. We were a multigenerational group and this property was great for us. The only issue is that it is described as a "walk to town" property. This is true but the walk is very steep and slow in the hot Tuscan sun. We made great memories at Casa Felice.
Ann (Uk) - giugno 2023
Lovely house, well equipped. Very comfortable beds. Limited bathrooms with only one full shower which can be challenging with 7 people
The property is accessed via an unmade road the surface was very stony and uneven.
Lucignano is a delightful hill top town a 10 minute walk from the villa.
We would definitely return especially if the bathrooms were upgraded
We all thoroughly enjoyed holiday
Vicki (UK) - maggio 2023
The villa was a great place to stay with a group. Very spacious and extensive grounds with good sized pool. Multiple bathrooms and variety of places to sit and eat, inside and out, made it very accommodating for people to get on with their own thing or get together. Lots of kitchen space and equipment meant that we mainly cooked for ourselves, and sat by the pool to have dinner! We could hear the local road, which was a bit noisy at times, but it faded into the background, balanced out by the view of the countryside (and the setting sun!). The walk into Lucignano is steep, but the town has lots of facilities, gelato, bakery, local butcher, small but well-stocked carrefour etc. and restaurants (though we didn't try these). Easy to drive to Sienna, Montepulciano and Arezzo. Recommend the antique market in Arezzo (once a month). The house keeper and family were very welcoming and helpful.
Markus (Germany) - settembre 2022
Hello, everyone,
We had a wonderful stay in the Casa Felice.
The accommodation and the garden are very well maintained and equipped with everything you want.
The surrounding area offers many excursion destinations in near and far, which can be easily reached by car.
Special thanks go to Irina and Enzo, who have taken care of the property, the pool and us.
Even after our vacation they looked after us and sent us clothes that we unfortunately forgot on site.
A very successful vacation for all of us.
V. - agosto 2022
Good
It was a very nice house with an excellent host Irina. We had a few issues that they fixed within the hour or the next day if a technician had to come. To make it to a 5 star house they should invest in aircodition in the bedrooms and a ping pong table in the garden:-)
Anne - luglio 2022
Wonderful place
We stayed with two families at casa felice and had a fantastic week. Great location with Siena, Arezzo, Pienza and other sites in short range. Beautiful town of Lucignano nearby. House was great and spacious. Rina was very friendly as a host and cleaned the pool every other day.
Alio (Germany) - giugno 2022
Wasserspaß und gute Laune
Wir waren zum zweiten Mal hier in der Casa um als Gruppe eine entspannte Woche zu verbringen. Der Pool ist super, der Platz im Haus u Garten perfekt, um sich gemeinsam oder auch mal getrennt dort aufzuhalten. Im Schatten des Hauses, der Eiche oder der Olivenbäume ließ sich die Hitze wunderbar genießen. Irina u ihr Mann haben uns super mot ihrem sehr dezenten Service betreut. Einziges Manko: die Straße war immer wieder deutlich befahren u hörbar.
ENG.
We were here in the Casa for the second time to spend a relaxing week as a group. The pool is great, the space in the house and garden is perfect for spending time together or separately. The heat was wonderfully enjoyed in the shade of the house, the oak or the olive trees. Irina and her husband took great care of us with their very discreet service. The only drawback: the road was always clearly busy and audible.
agabalz (Italia) - settembre 2020
Wonderful vacation
The Happy House is spacious and clean, well-lit, with classical Italian decor. We found everything we needed, from the dishwasher, to the wifi and washing machine. I especially loved the large, luscious garden and the big pool, surrounded by the beautiful Tuscan landscape. It was so relaxing. I appreciated the strategic location too. My family and I visited Arezzo and Cortona, which are respectively 1h and 30' away by car. I would definitely recommend it to anyone who is looking for a private, comfortable and family-friendly place.
Steve (UK) - settembre 2020
Fantastic
Wow... 2 weeks inside the "casa felice"... yoga and exercises every morning next to the pool looking out at the Val chianina....the house was exceptionally clean.. the beds comfortable.... the grounds outside well kept...I have to say a memorable 2 weeks that will be repeated next year...thank you..
Christophe (FR) - agosto 2019
Nous avons passé un excellent séjour à la Casa Felice.
Merci à Irina pour l'accueil. Malheureusement, nous ne parlons pas italien, ce qui limite la conversation.
Propreté impeccable, piscine agréable, grand et beau jardin.
Nous recommandons cette location aux familles.
Seul petit point pour qui cherche le calme absolu : la route très fréquentée en bas de la propriété. Mais rien de très gênant. Avis très positif donc !
Yvonne (Nederland) - giugno 2018 We were here for the second time with our group of friends, again it was fantastic! It's a great house in a beautiful area. looking over the Tuscany hills! Lucignano is such a lovely place. We loved it and we want to come back again.
Laura (NL) - maggio 2018
Casa Felice is a beautiful place in an even more beautiful region. We stayed here with our family of ten and there was plenty of room for all of us. All kind of equipment is available and they even make sure that the pool was ready for us. (Even tough it rained during our stay :-( ) We had contact with Irina during our stay and she is more than willing to make sure everything is okay. She doesn't speak English, so make sure you have Google Translate on your phone ?? We had a blast and would recommend Casa Felice for sure!
A. Patrick (USA) - agosto 2017
Beautiful place in Lucignano
I stayed here while backpacking through Europe with a group of friends I grew up with in Michigan. This house was nothing short of spectacular. There was plenty of room for all of us and the area was very inviting. It was so nice to have the pool in the yard and we were surrounded by nature. We spent our days barbecuing in the yard, hanging out by the pool and admiring the beautiful olive trees on the property. I loved being only 10-15 minutes away from the town just by walking and the Italian culture we experienced here was one of the greatest experiences i've had. I am planning a trip for my entire family to come out and stay here next year!

Marcin (Polska) - giugno 2017 That was our 5th time in Tuscany and i have to say that this was one of the best houses we leaved in. Casa Felice is a big house with a lot of room for 10 people. The garden is also huge. We've had a great two weeks there. The house is clean, the rooms are well equiped, the kitchen is realy big (could be a bit better equiped). Two persons (Gabriela & Christiano) that are taking care of the property are very helpful and nice (I had a problem with a tire in my car and they help me solve it very quickly!) Property has great conections to Siena, Cortona, Arezzo, Florence, Montalcino, San Gimignano, Chianti region etc. A near by Lucignano is a very nice town and has a great gelato bar 'C'Era una Volta' ;-) No doubt, this is a very good choice especialy in terms of price vs quality. The only small problem is a near by road to Lucignano, that is a bit noisy but it wasn't a huge problem for us.

Schrapp André (Germany) - luglio 2016
Lovely Stay
Ein tolles und gepflegtes Haus mit viel Platz. Nette und viele Sitzmöglichkeiten drinnen und auch draußen. Die Möbel überall stimmig und sehr passend zum Stil des Hauses. Super großer moderner Kühlschrank und gut ausgestattete Küche. Die Räume sind sehr warm bei Hitze und leider wegen der vielen Mücken schlecht zu lüften. Der Garten ist riesig und sehr gepflegt. Nett für Kinder ist die Schaukel. Schöne Statuen im Garten und nette, verschiedene Ecken zum Sitzen. Der Grill war für 10-12 Personen zu klein und stand an einer unpraktischen Stelle für uns. Leider nicht bewegbar. Der Pool ist auch schön und wurde wöchentlich gereinigt. Schicke, bequeme und ausreichend Liegen am Pool, große Sonnenschirme. Punktabzug gibt es leider für den Straßenlärm, der am Garten angrenzenden Straße. Wäscheservice war super und die Betreuung vor Ort auch sehr nett, pünktlich und zuverlässig. Vielen Dank! ~~~~~~~~~~~~~~~~~~~~~~~~~~~~~~~~~ A great and well maintained house with lots of space. Nice and lots of seating inside and outside. The furniture everywhere coherent and very appropriate to the style of the house. Super large modern refrigerator and well equipped kitchen. The rooms are very warm in heat and unfortunately not easy to air because of the many mosquitoes. The garden is huge, beautiful and also well maintained. Nice for children is the swing. Beautiful statues in the garden and nice, different corners for sitting. The grill was too small for 10-12 people and was an impractical place for us. Unfortunately not moveable. The pool is also nice and was cleaned weekly. Chic, comfortable and adequate beach chairs at the pool, large sunshades. Unfortunately, there is a point deduction for the street noise, the street adjacent to the garden. Laundry service was great and the on-site support also very nice, punctual and reliable. Thank you very much!

Fournier Yves (CH) - luglio 2016
Villa de grande qualité
Superbe logement. Piscine magnifique dans un écrin de 3000 m2. A recommander.

Gregory (France) - gennaio 2016
Très bonnes prestations et belle villa
Maison très grande et terrain très vaste pas suffisamment mis en valeur sur les photos C est une valeur sûre Prestation de qualité En cas de besoin Gabriela ou son mari viennent vous dépanner dans l heure : services ++ A 10 dont 6 enfants nous étions très au large compte tenu de la taille de la maison et du terrain Manque un espace aménagé à l extérieur pour dîner La cuisine pourrait être un peu plus équipée Allez y les yeux fermés Le village Lucignano est très proche et pratique avec un glacier que nous recommandons

B. Vincent (UK) - luglio 2015 The Villa was fabulous, Perfect location and exceptionally clean, we had a few electrical ;problems during or stay but gabriela our manager was very prompt with solving them. Without doubt our 3 families would recommend the Villa and we hope to return in the Future

Pukonen Inga (Finland) - aprile 2015
Perfect place!
This villa was perfect! We were travelling with group of 9 people and these facilities were just excellent! The place is really big, enough of (big) bathrooms and enough space for everybody if privacy needed. The location is also great, close enough to Lucignano so you can walk to the village but quite enough for privacy. And excellent view and big space around the pool! Special thanks to Gabriella for taking care of the house and helping us when needed :)
---
Autres propriété
qui peuvent vous intéresser
Autres propriété dans la destination Cortona Et Valdichiana
VILLA LA COLOMBAIA


Cortona
VILLA GIOTTO


Castiglion Fiorentino