Casetta I Ciliegi
Cortona, Toscana
à partir de / par jour €91
---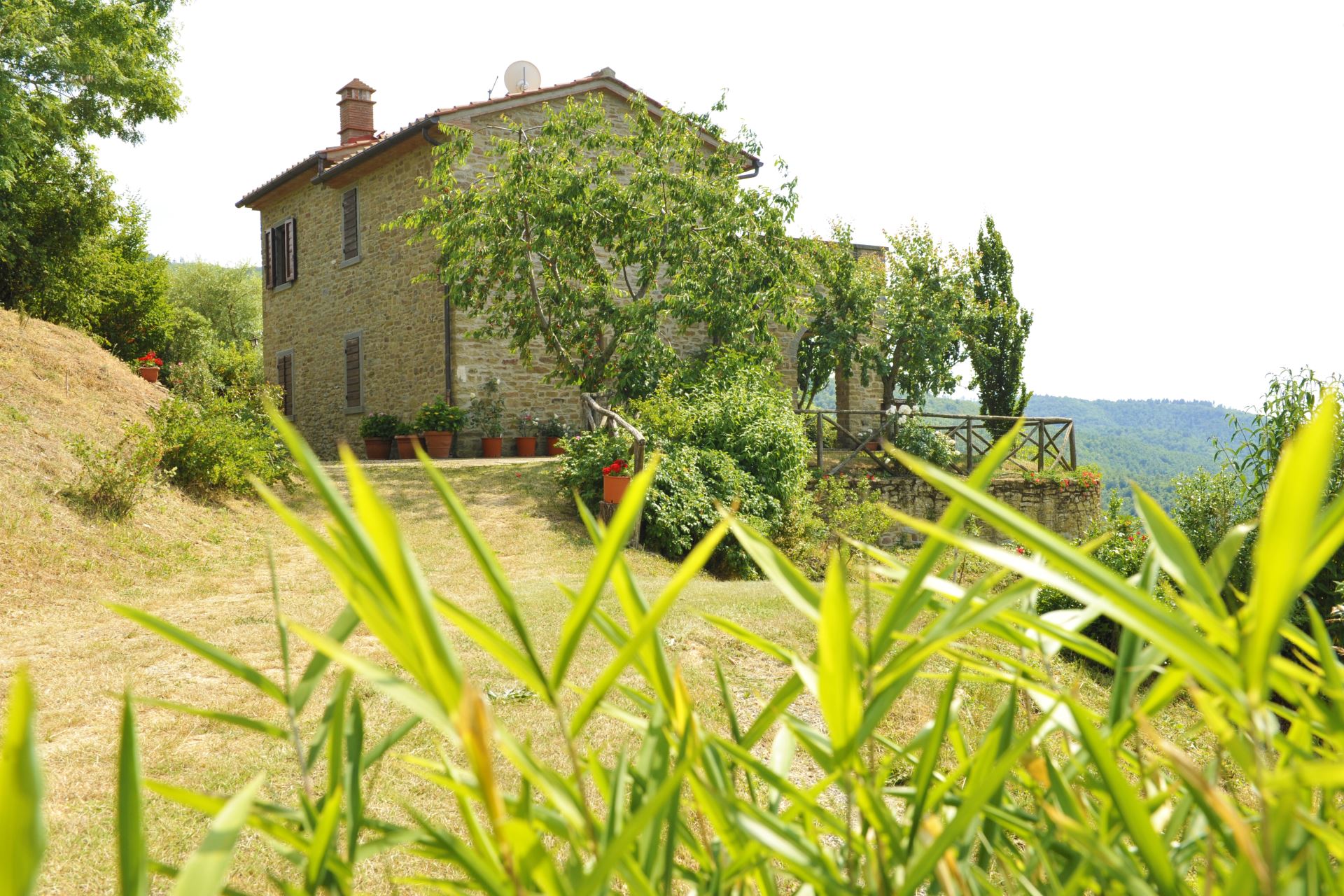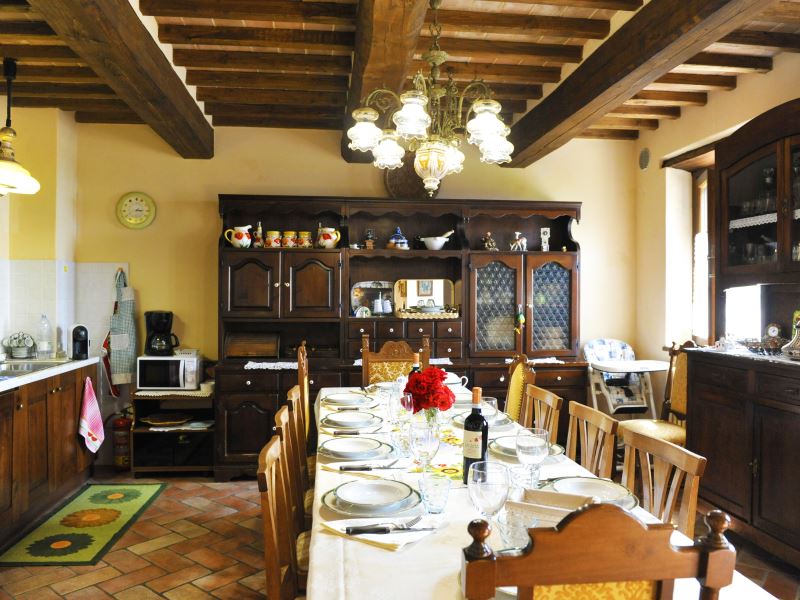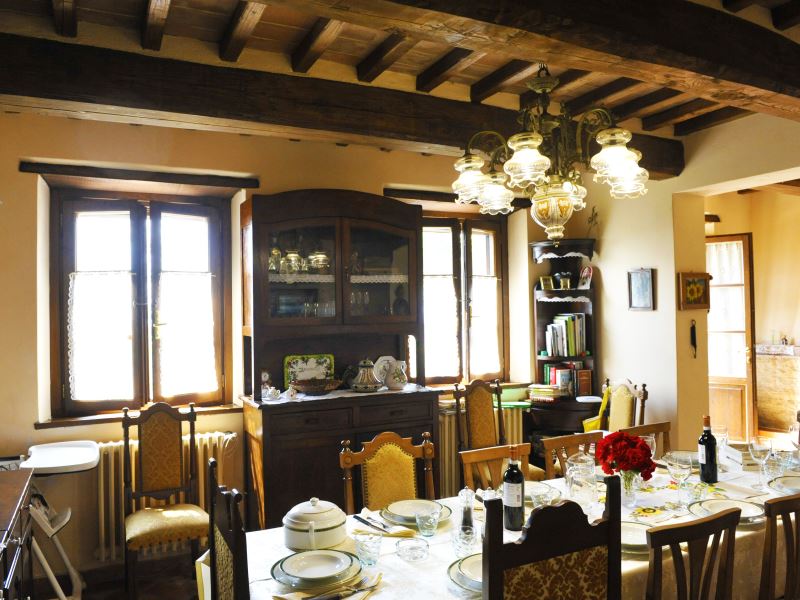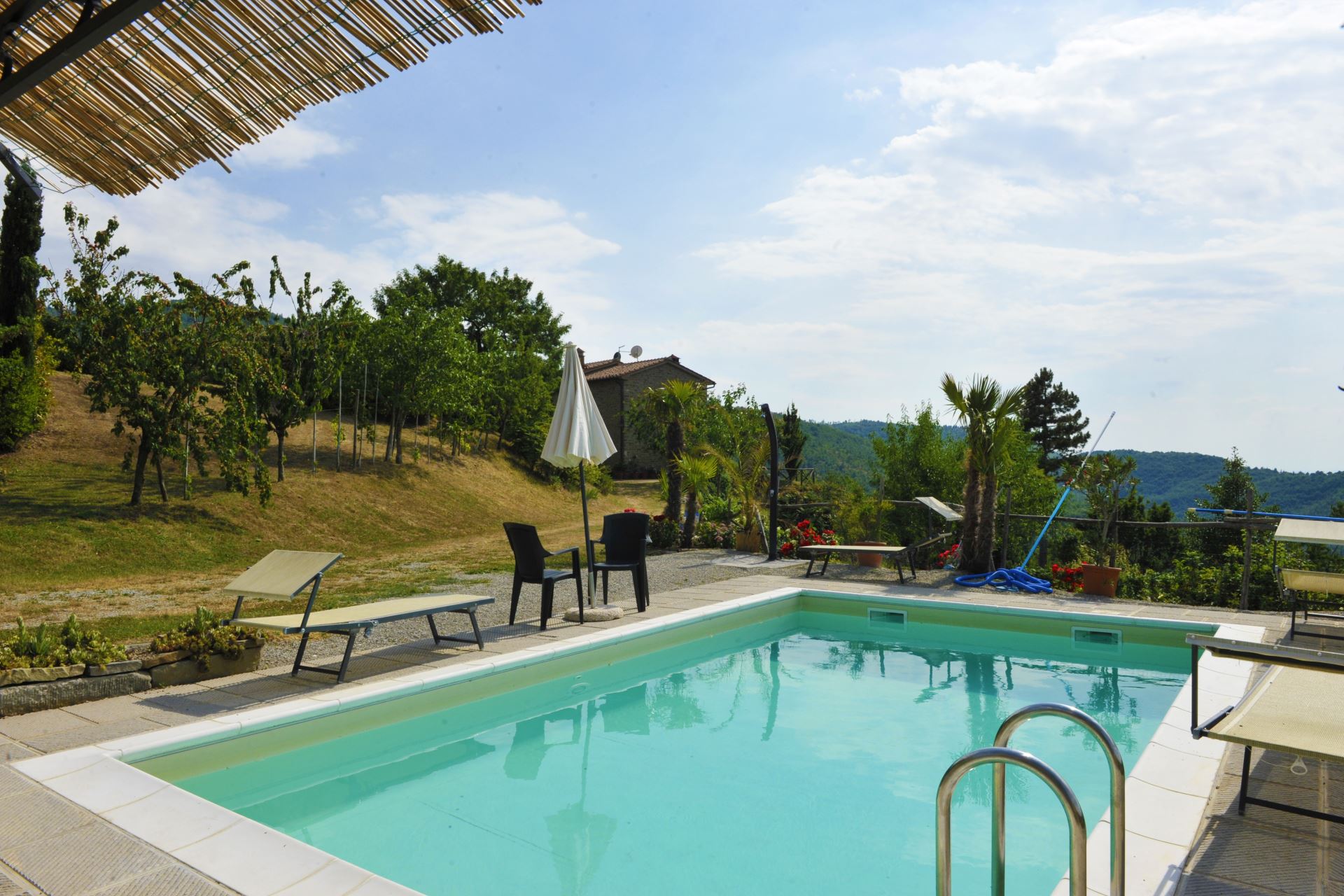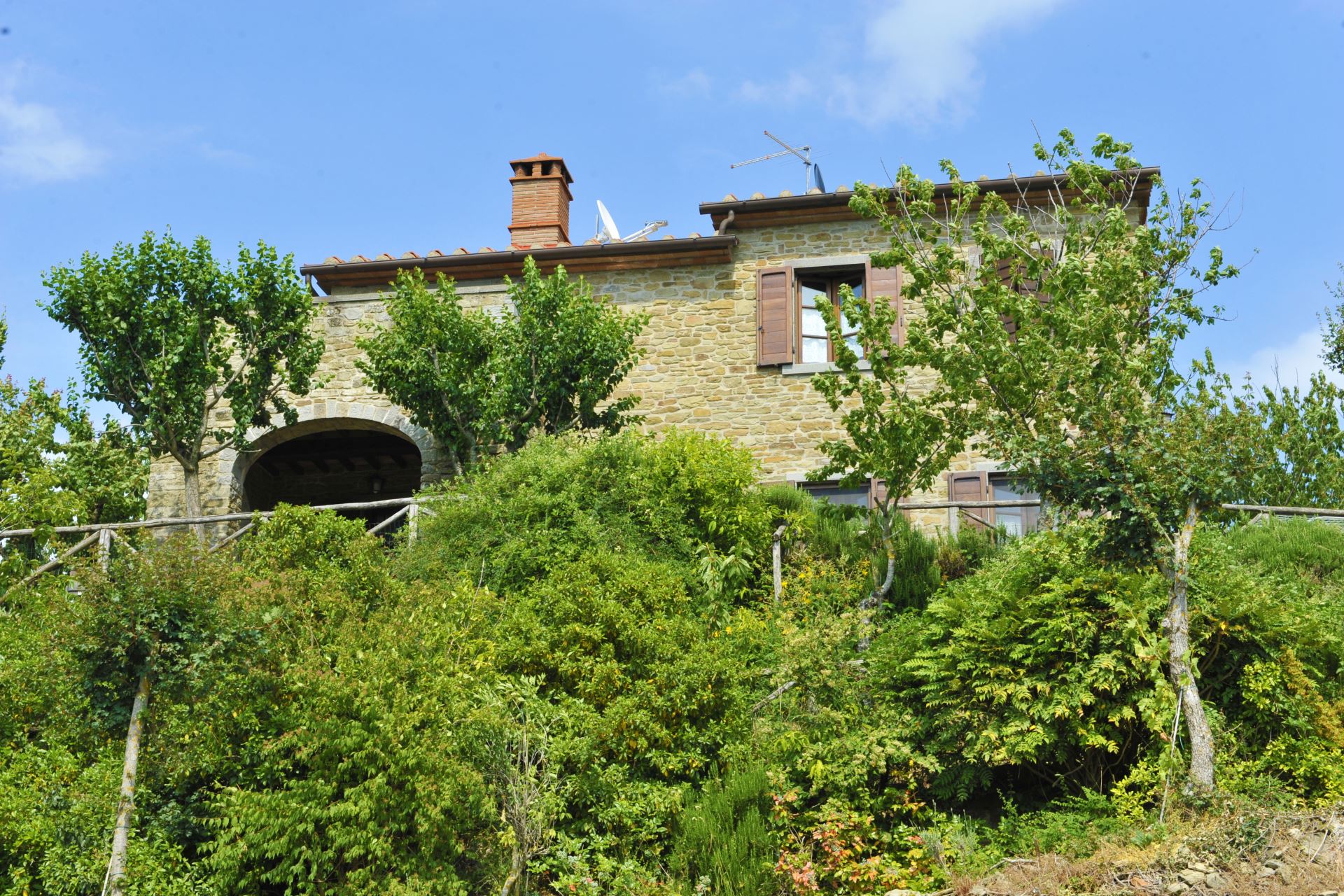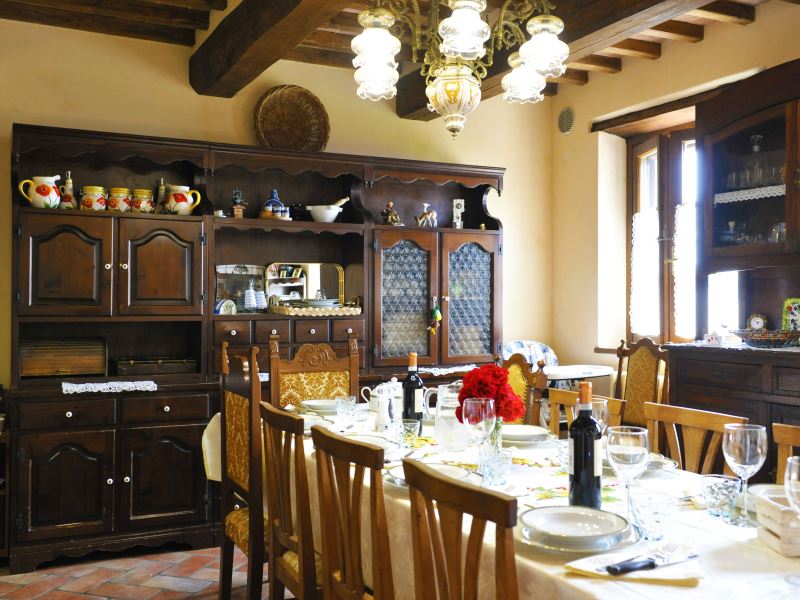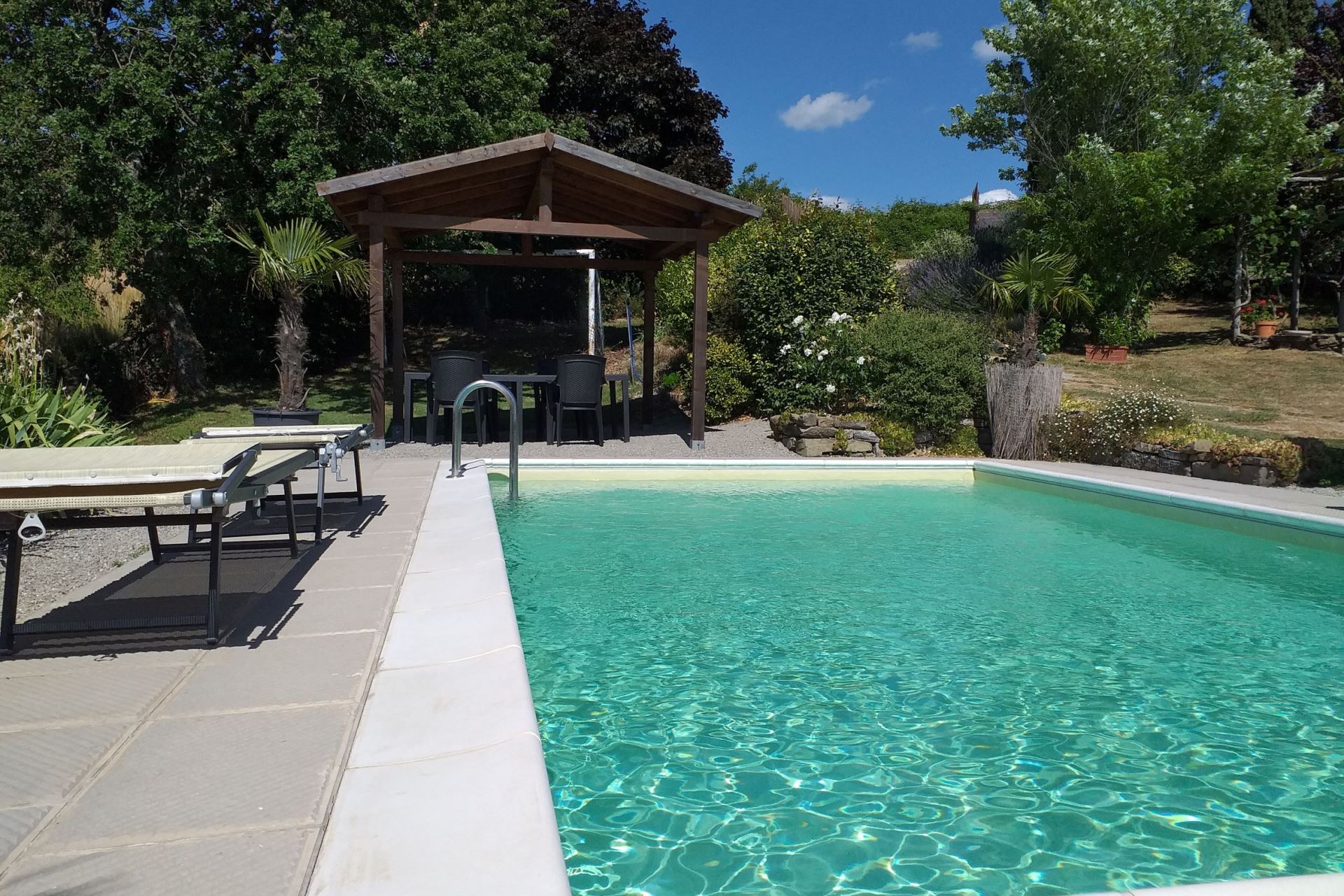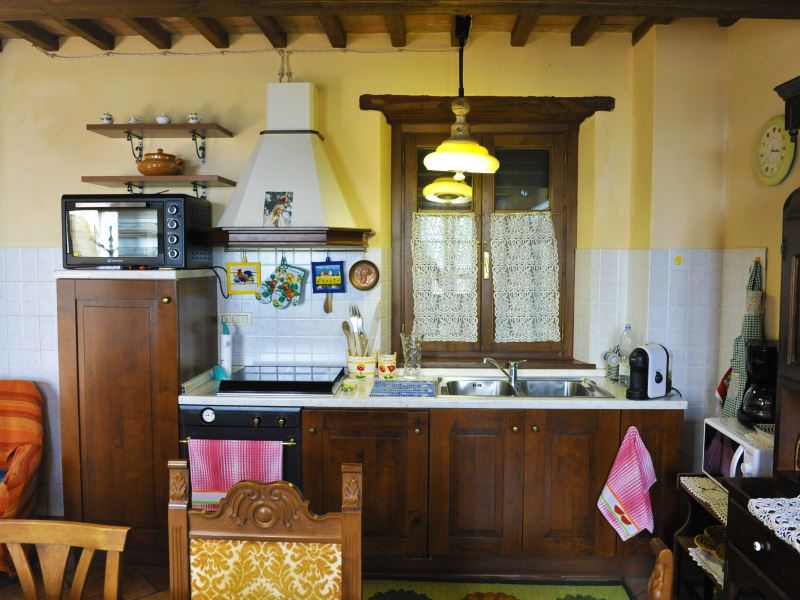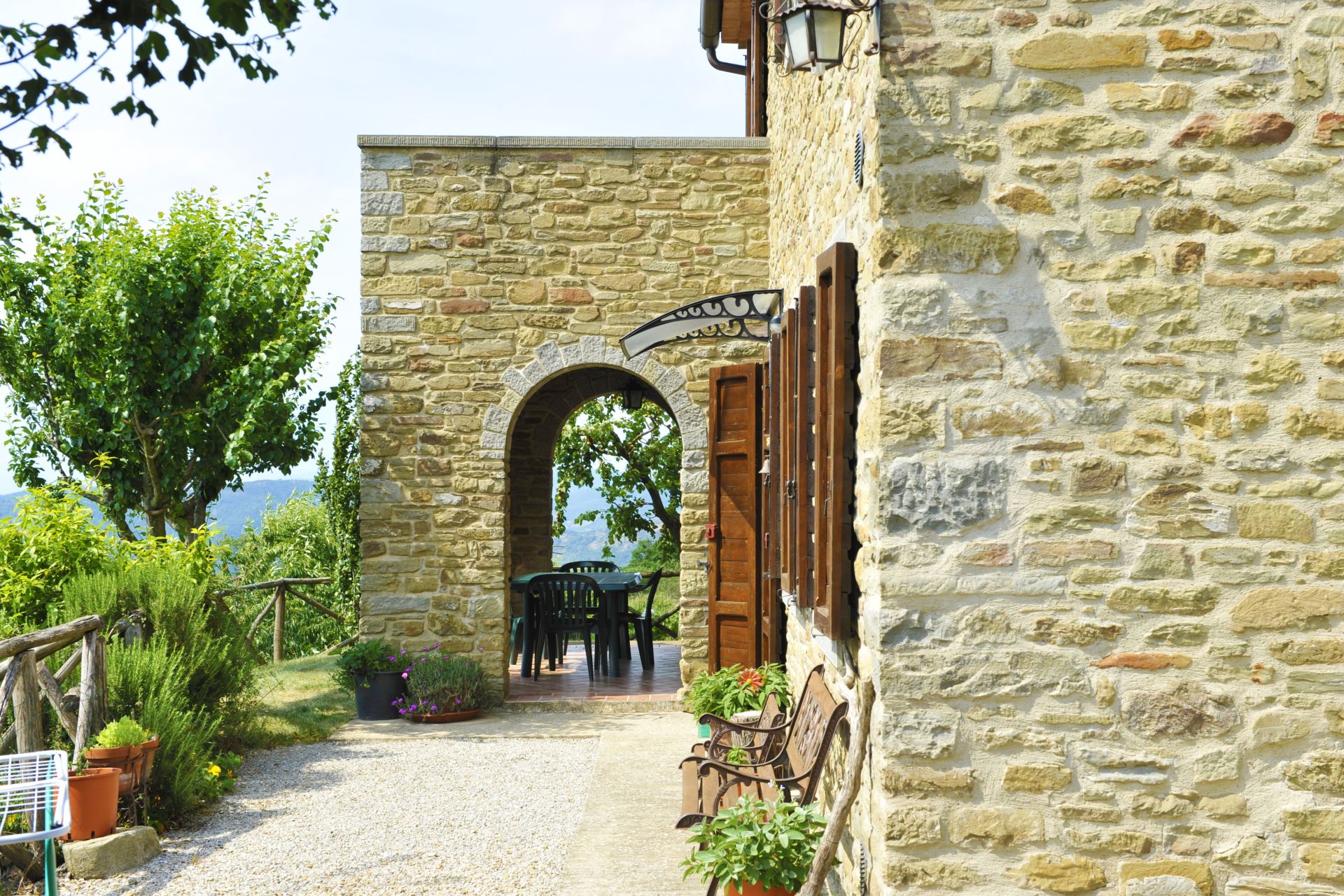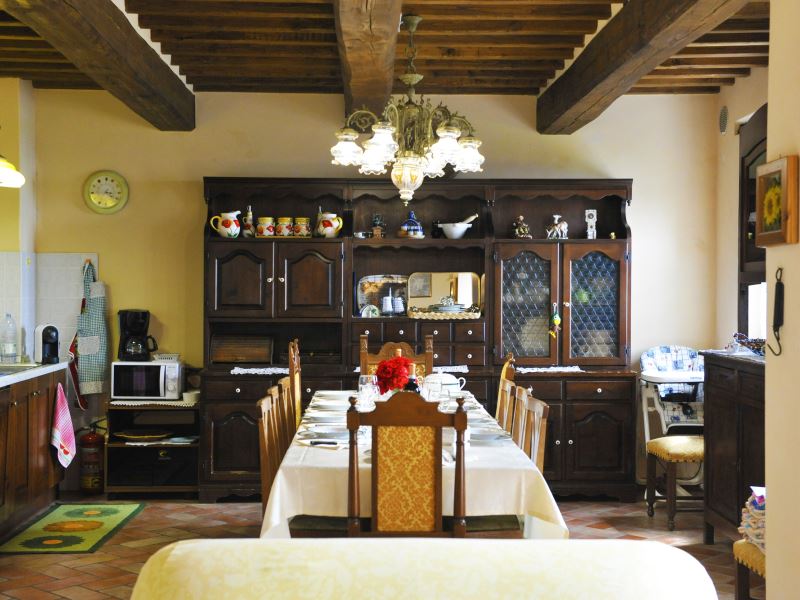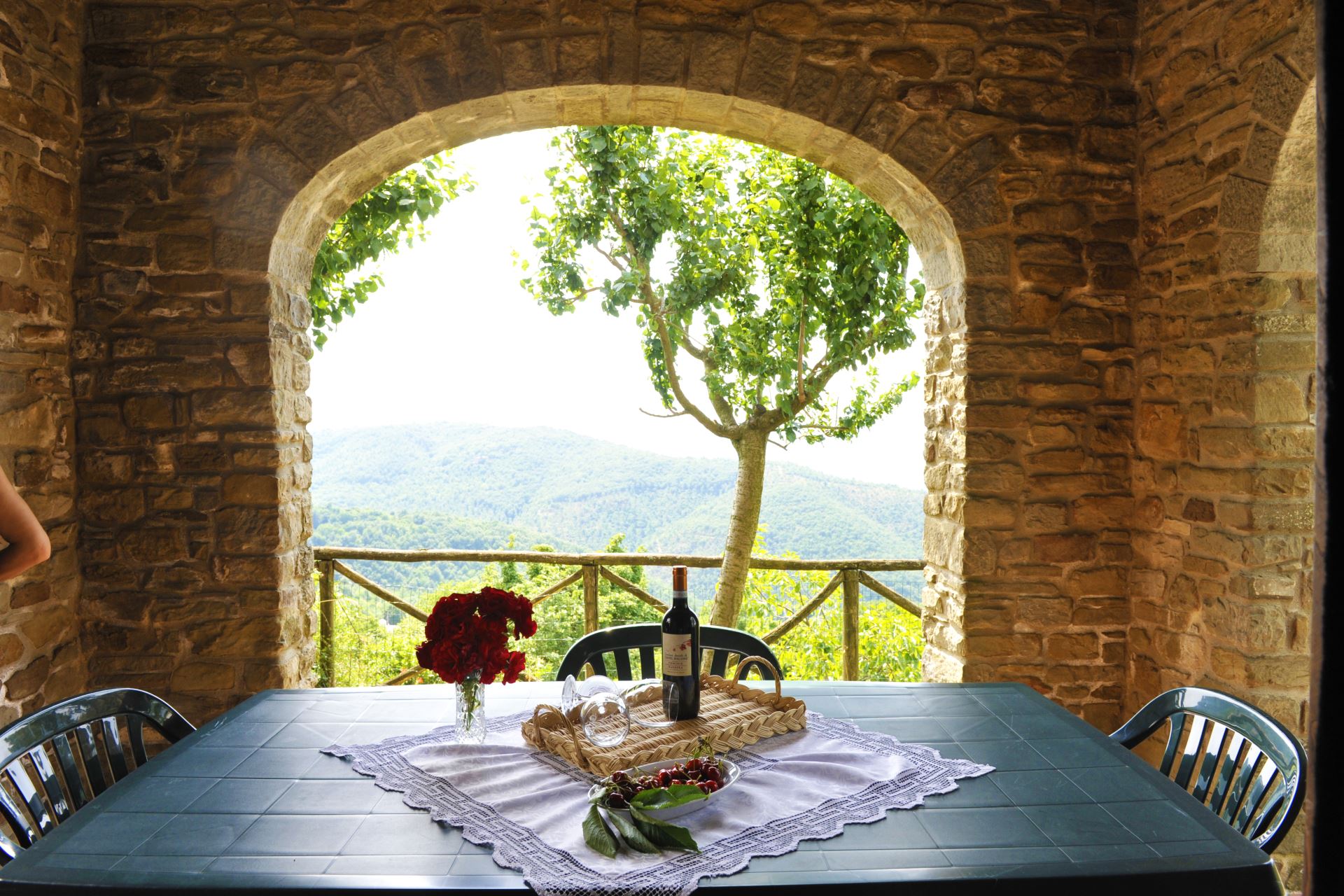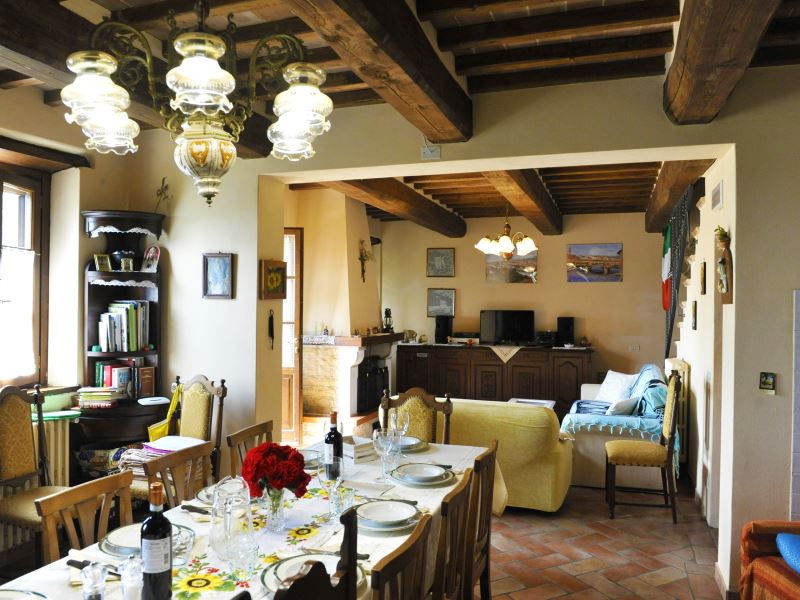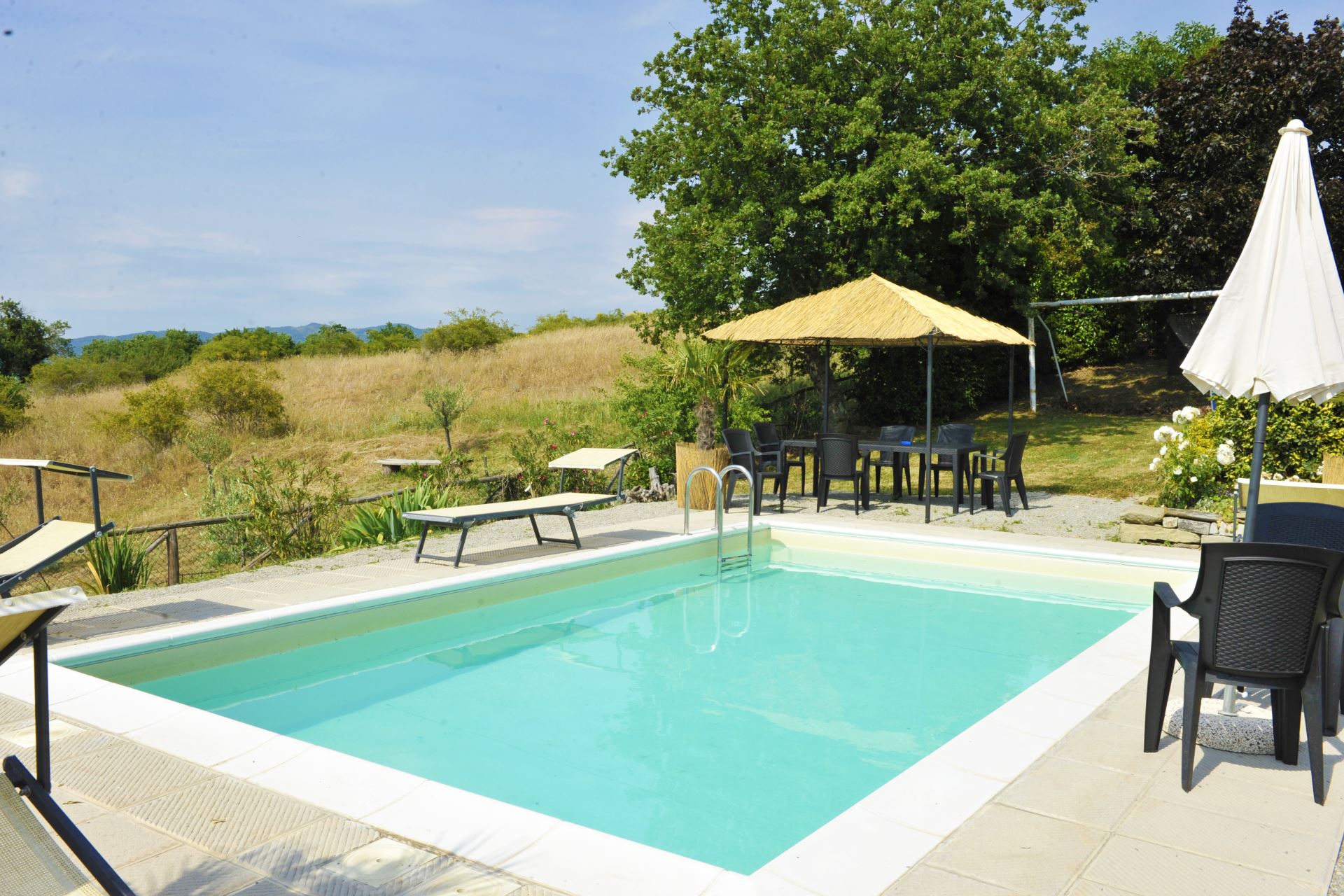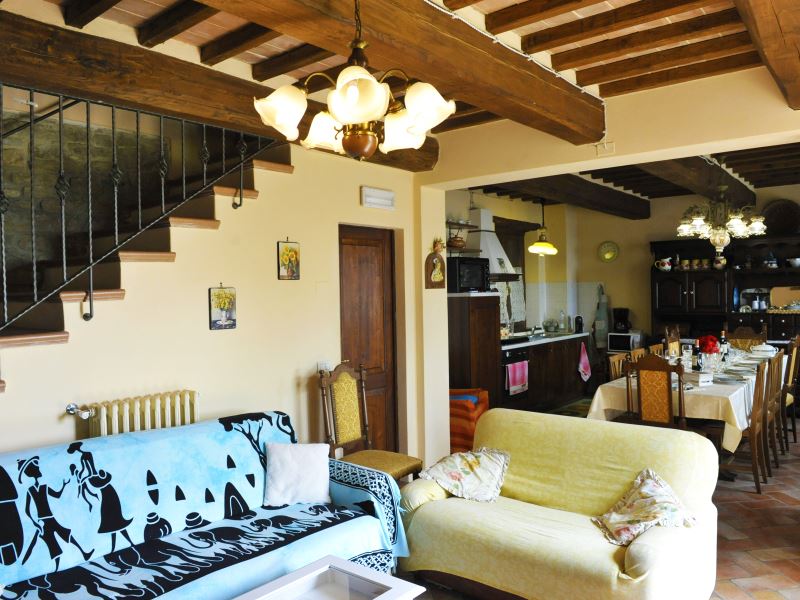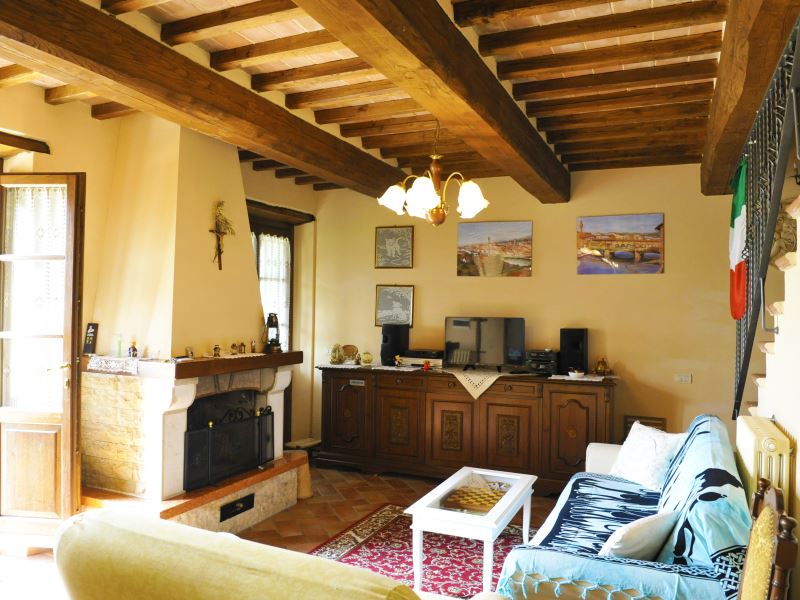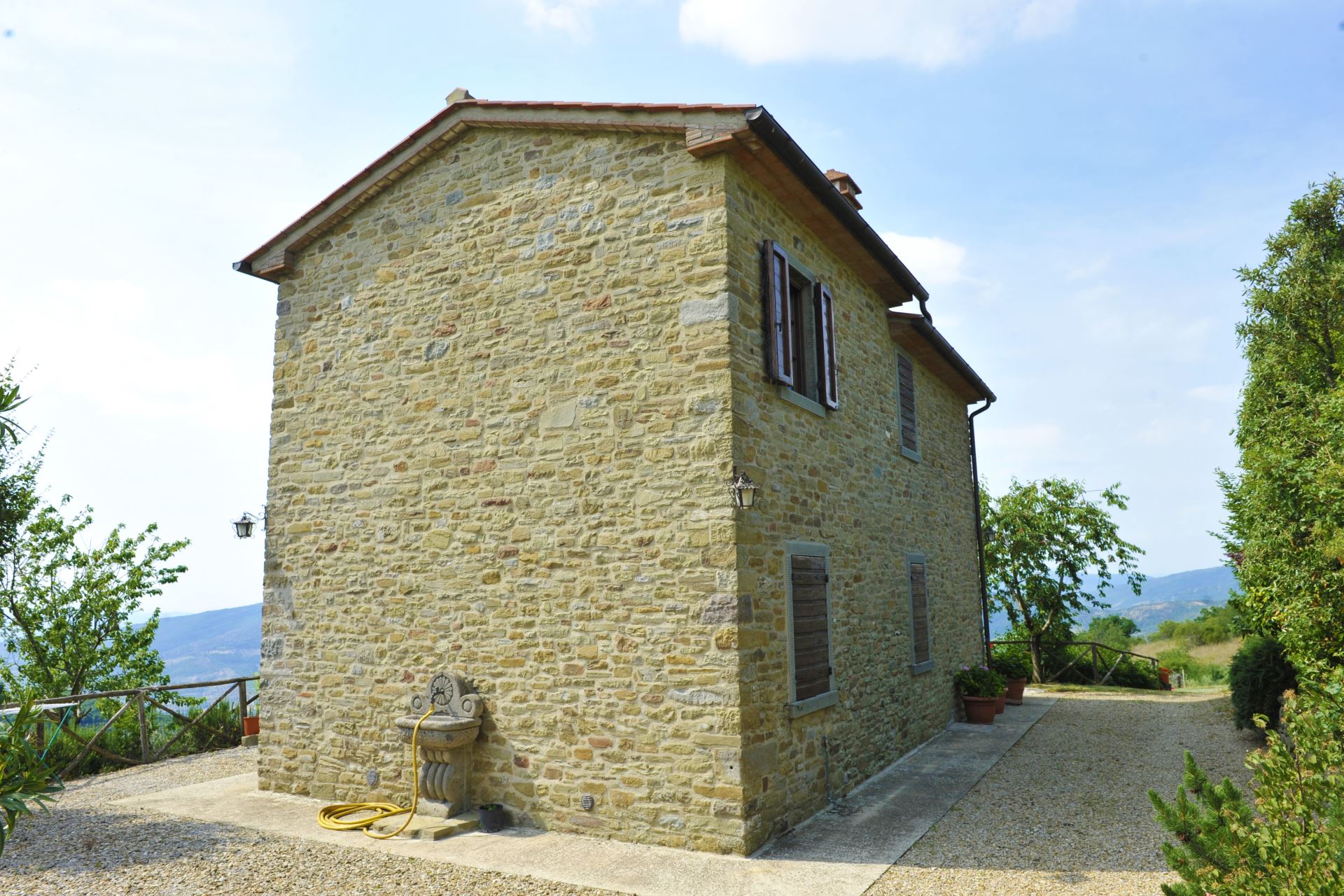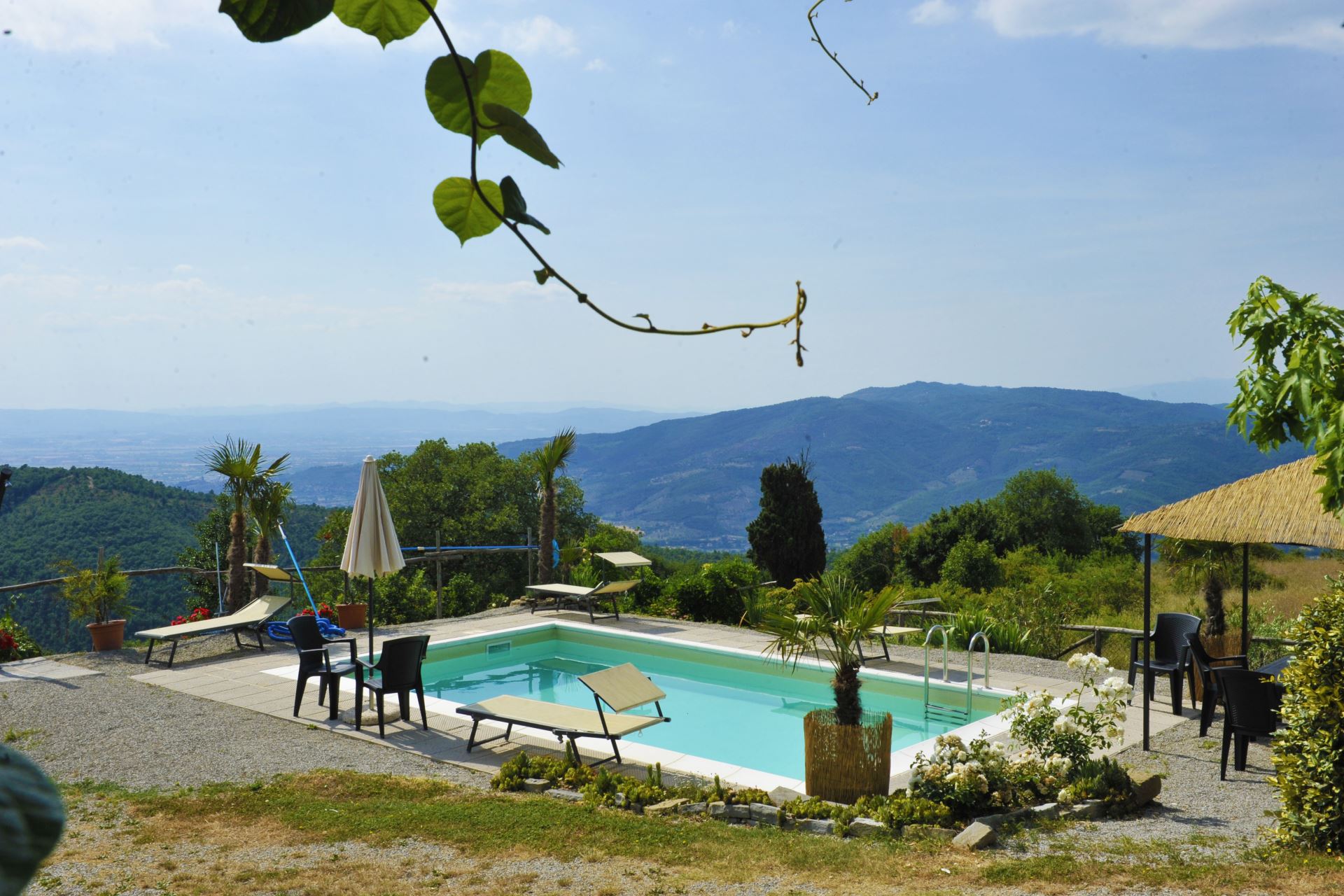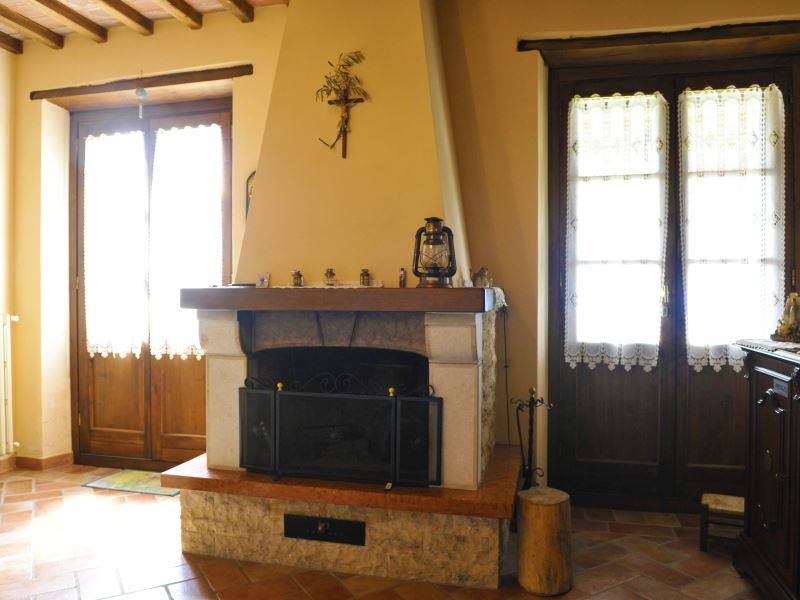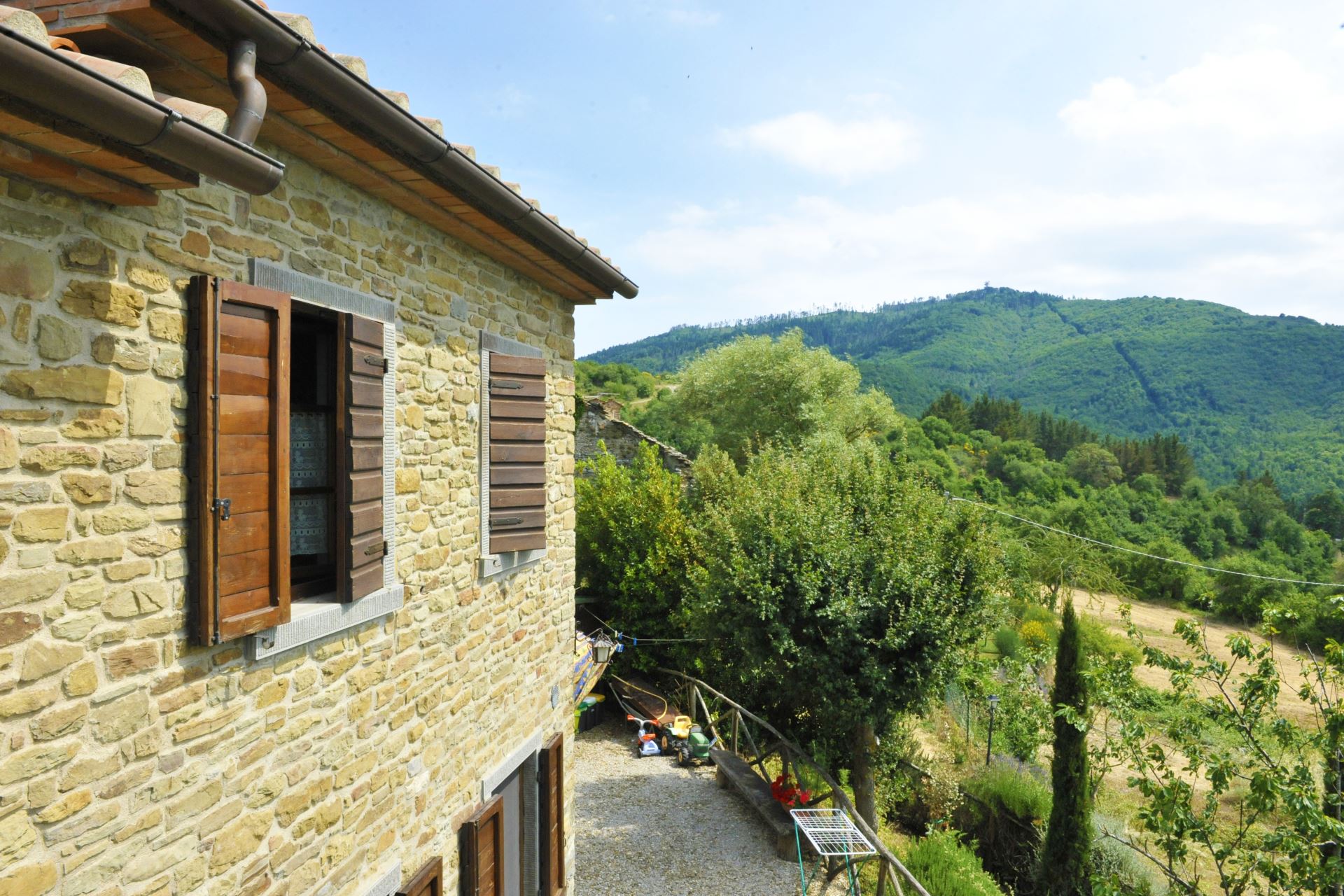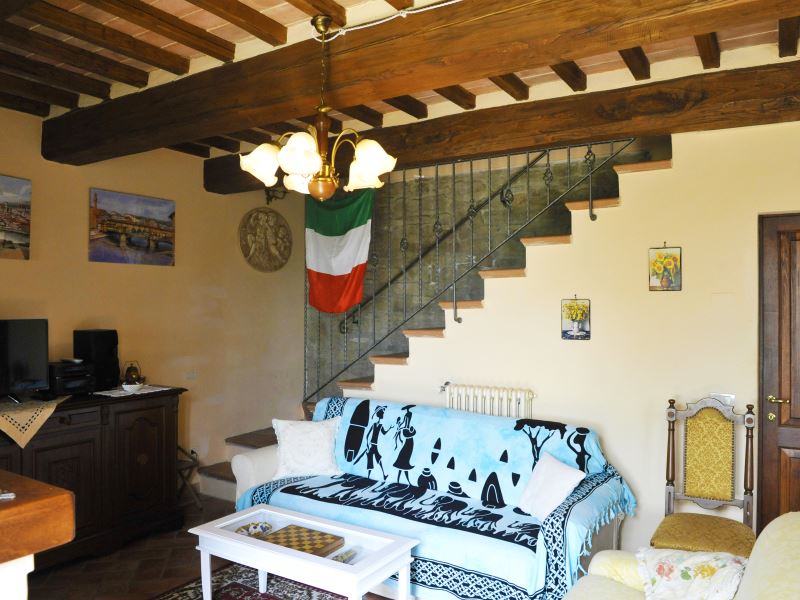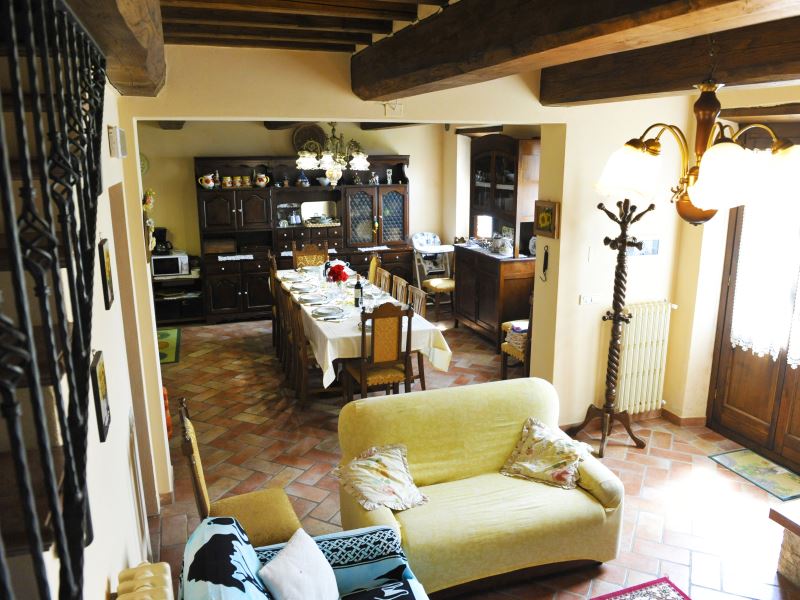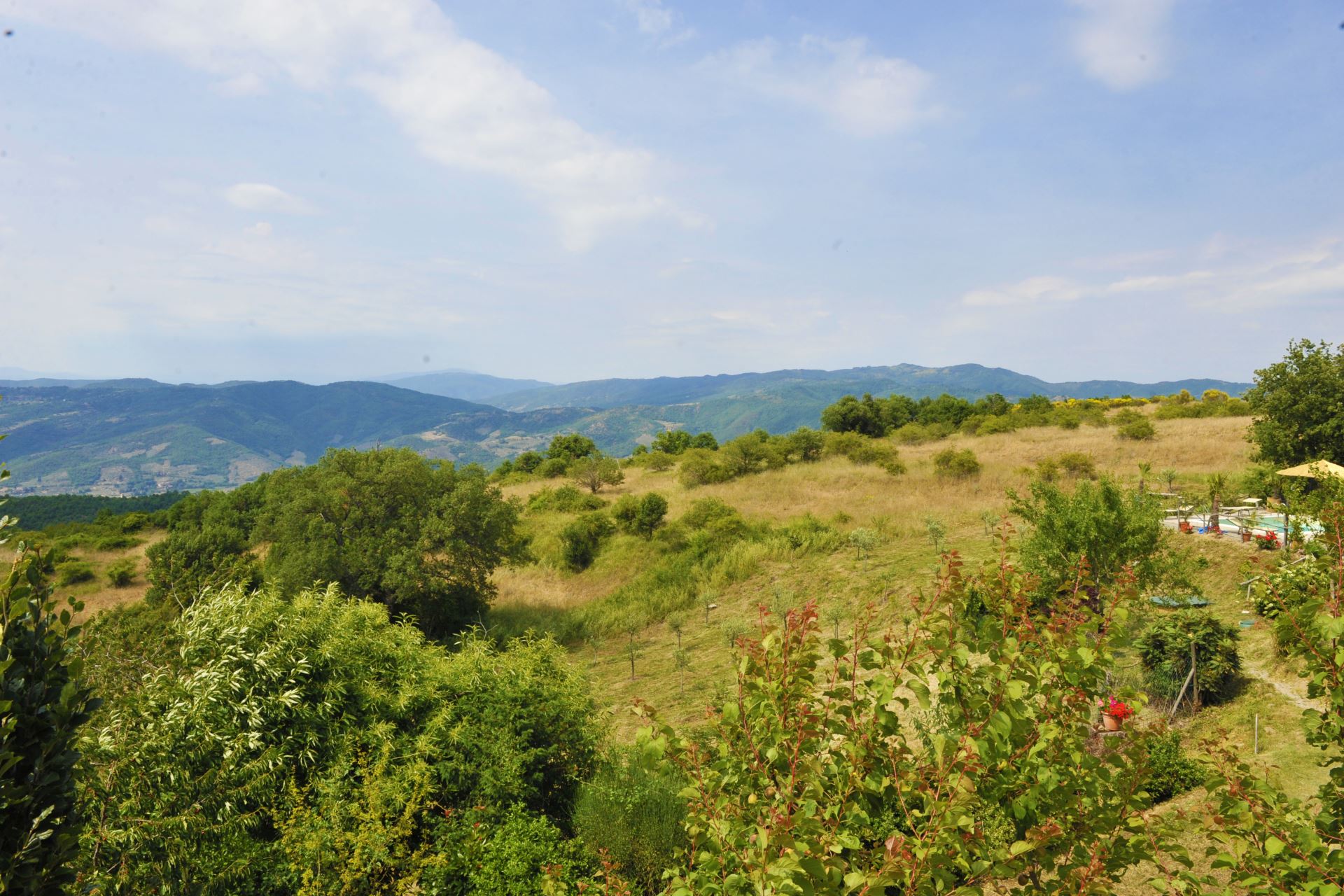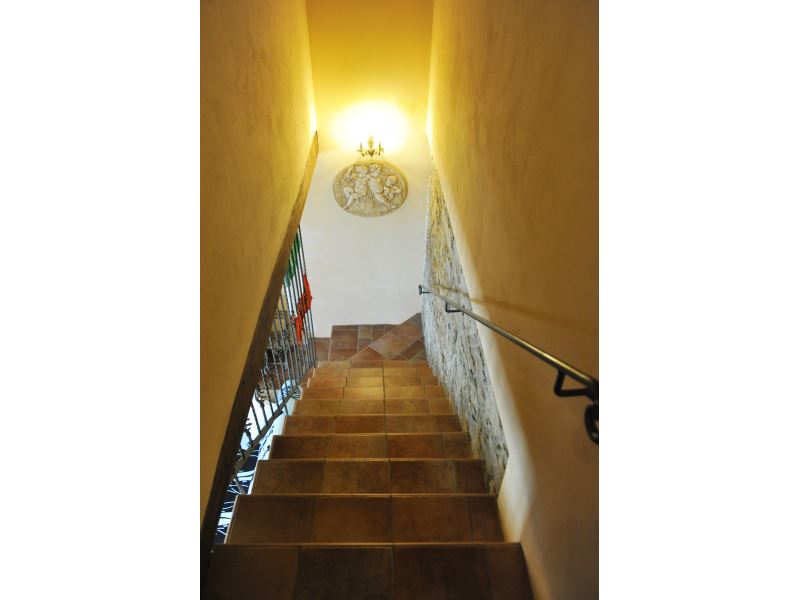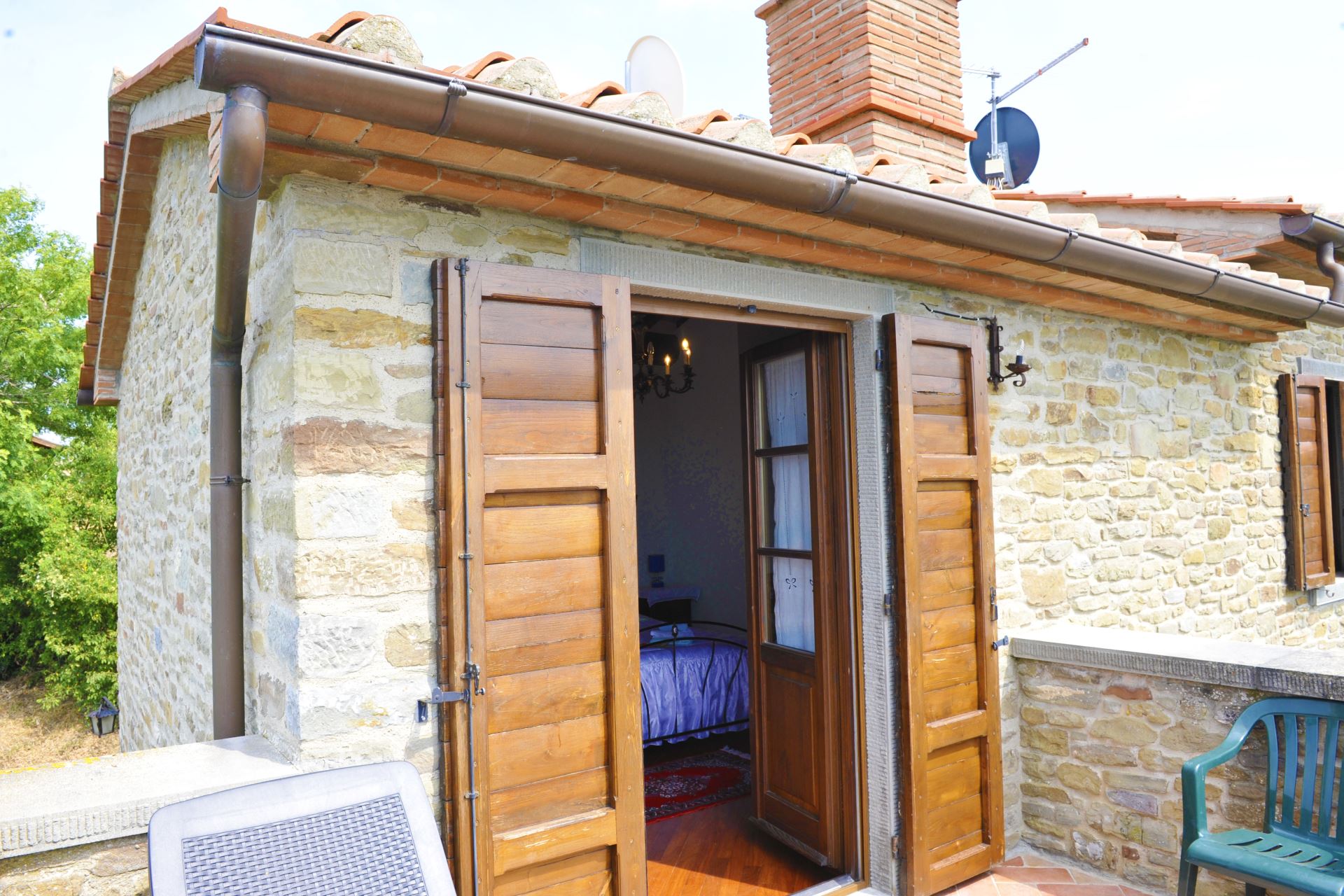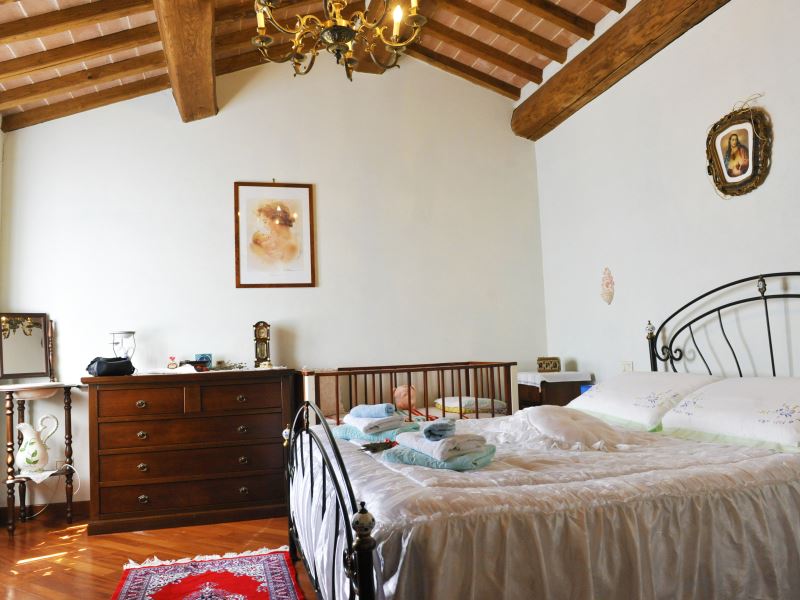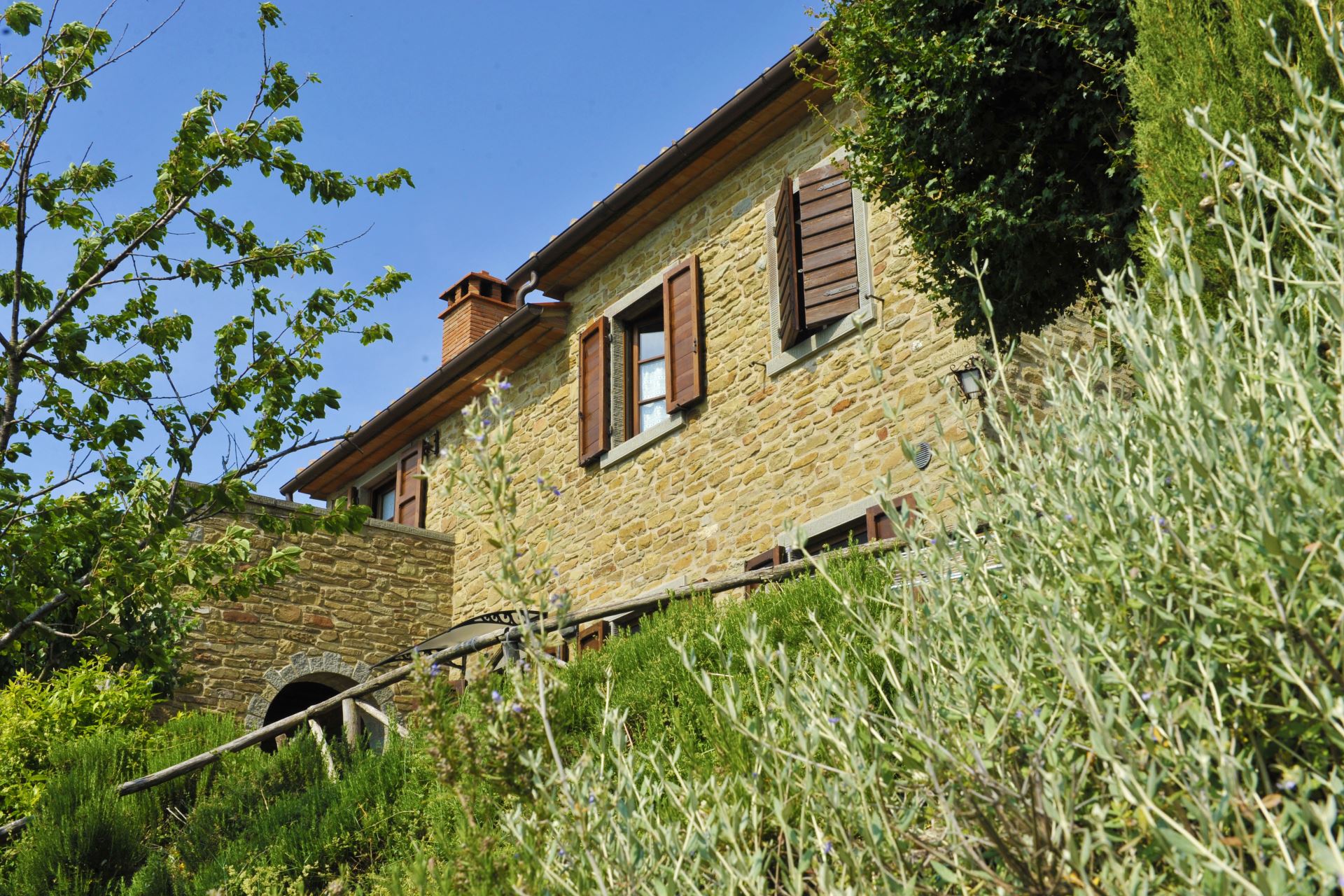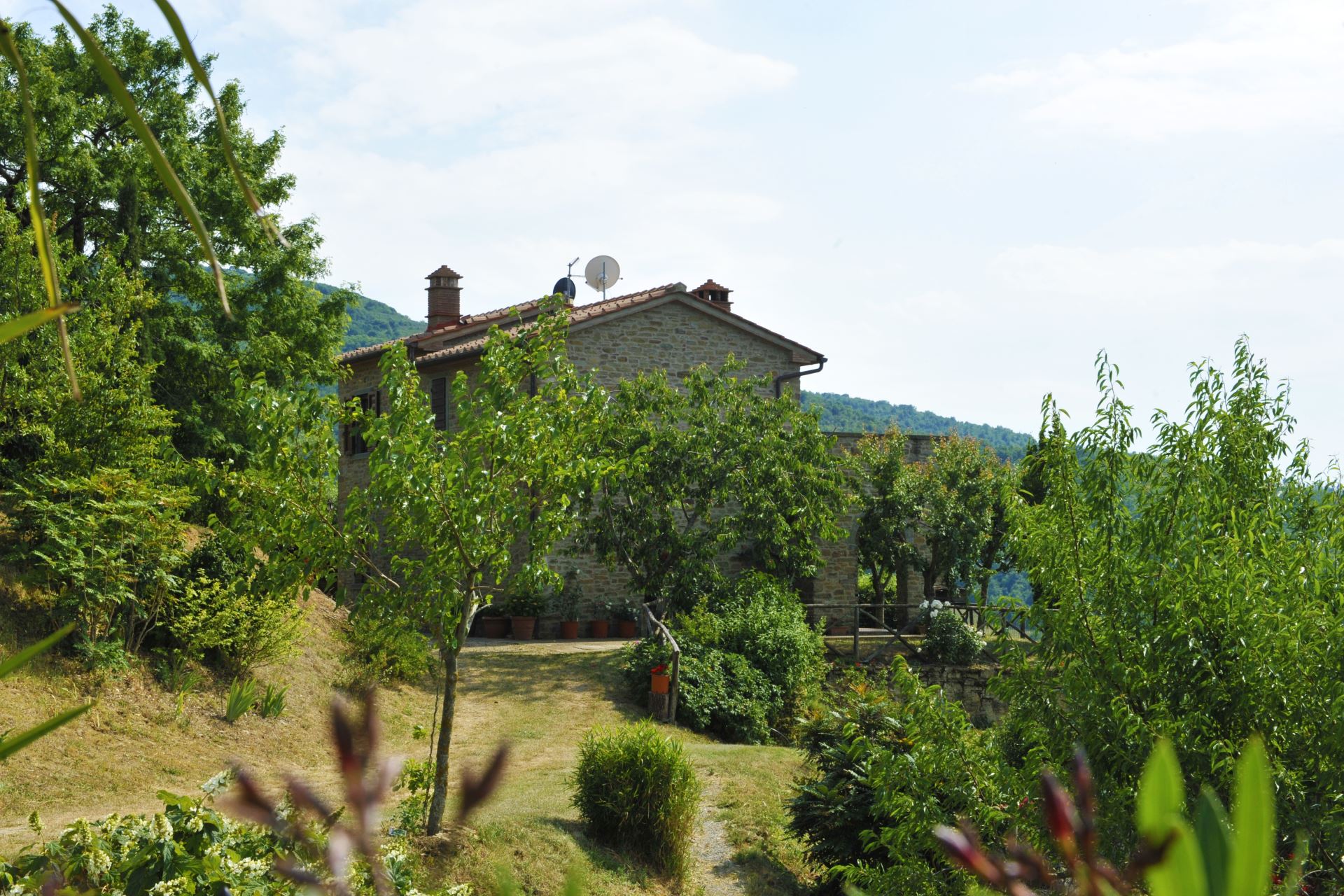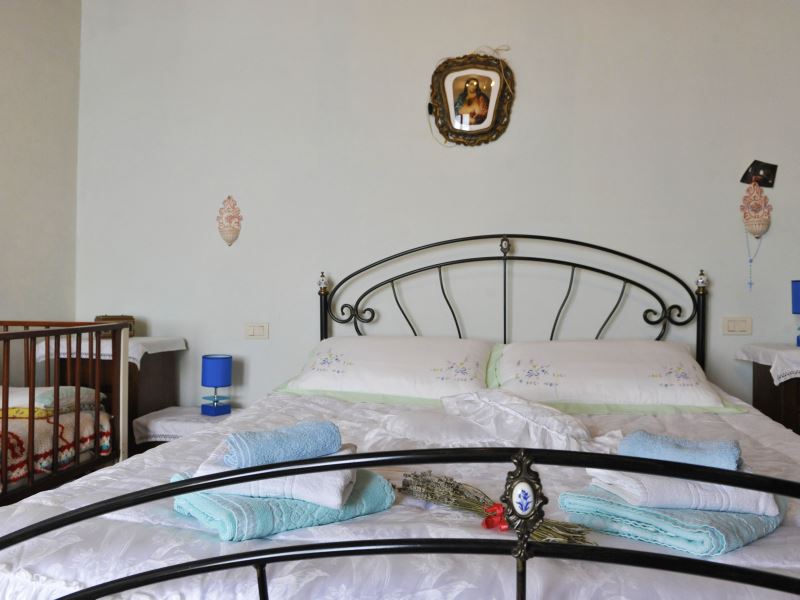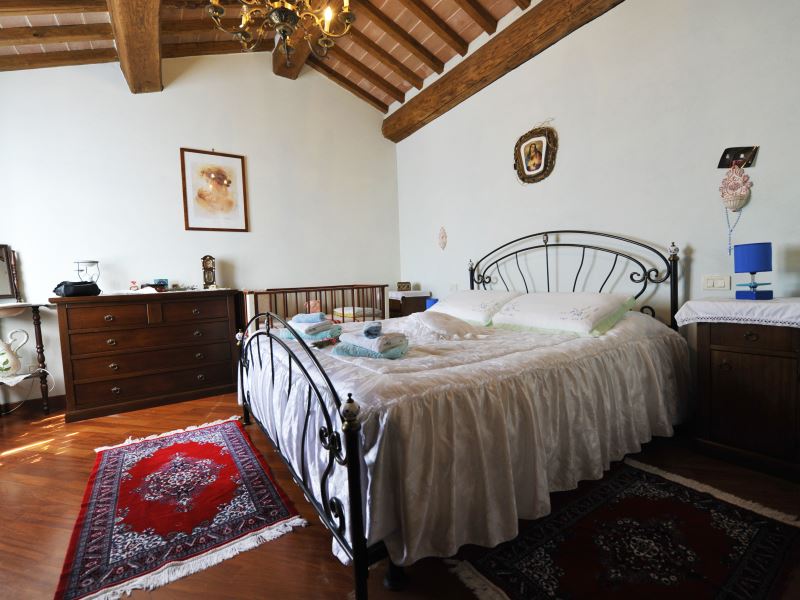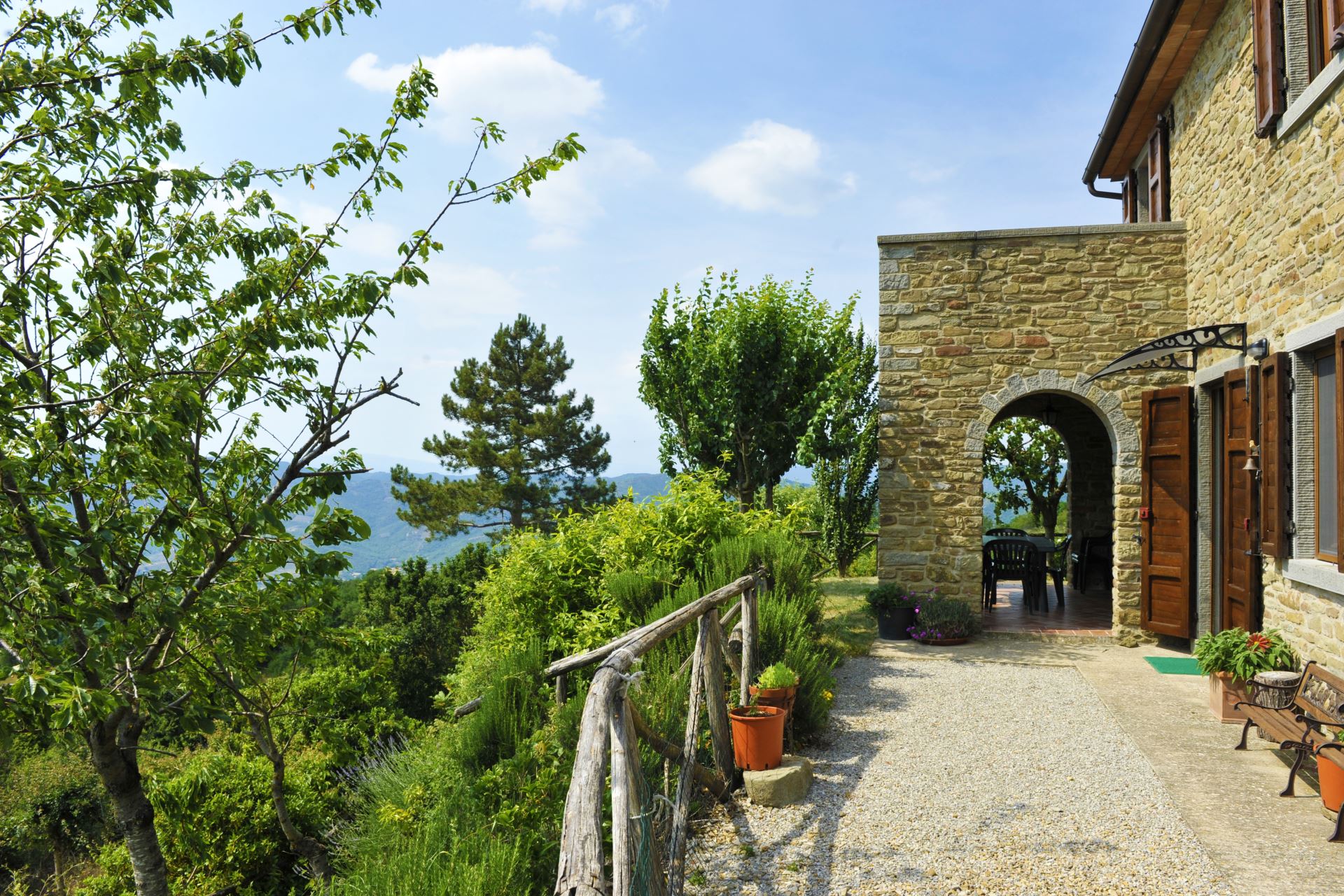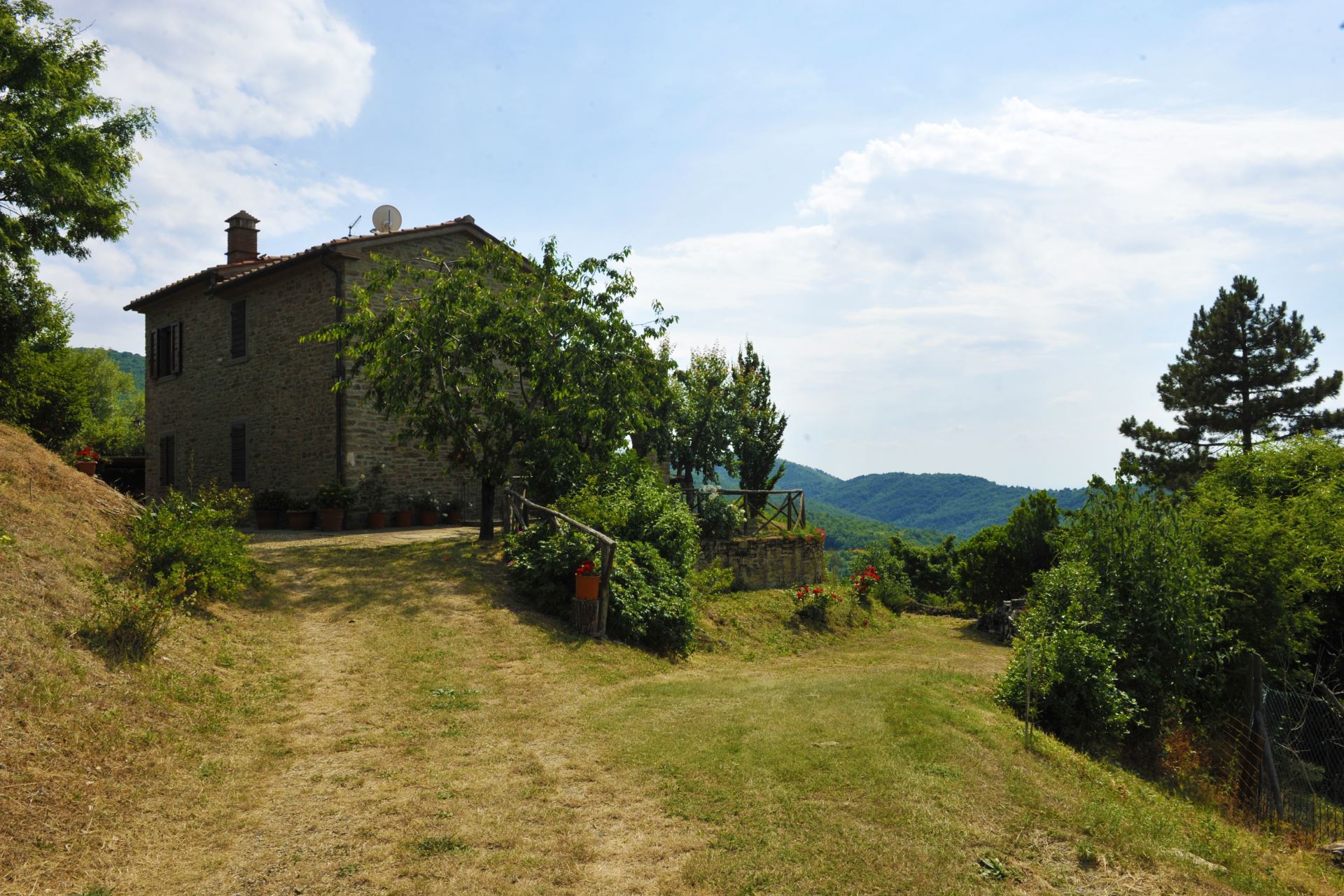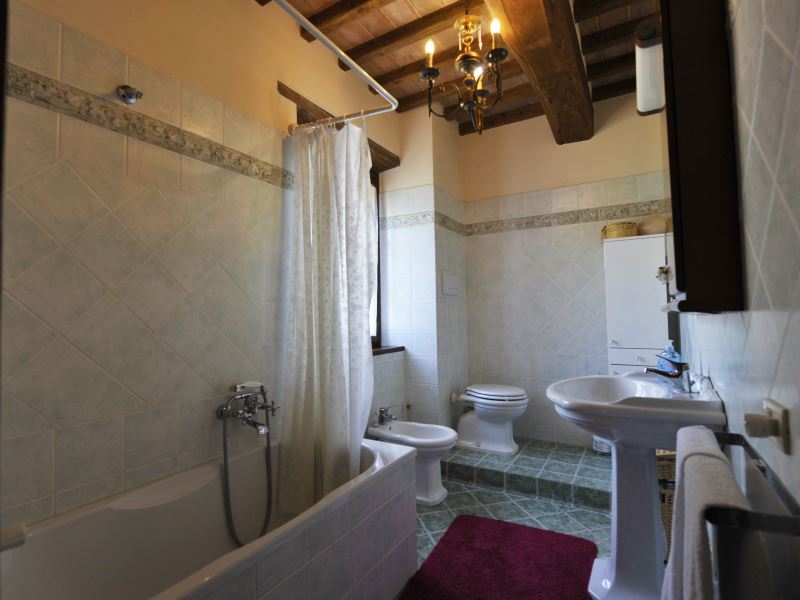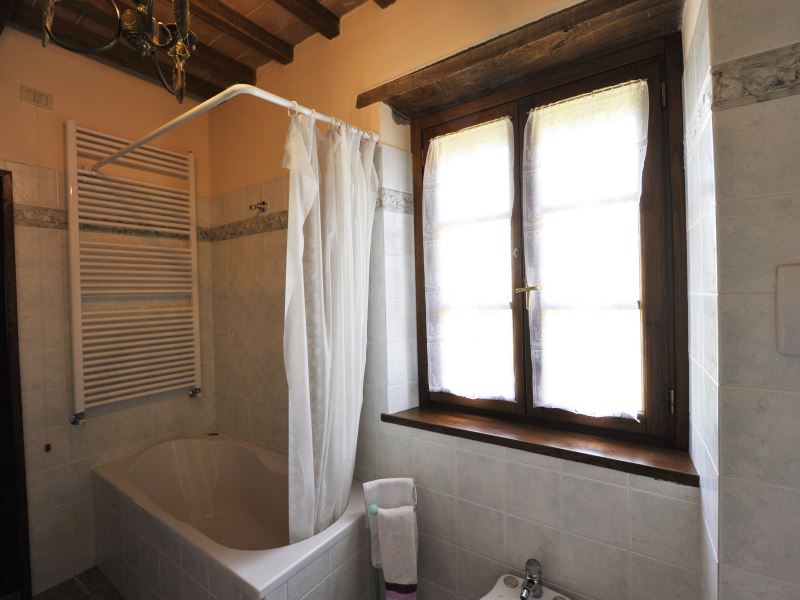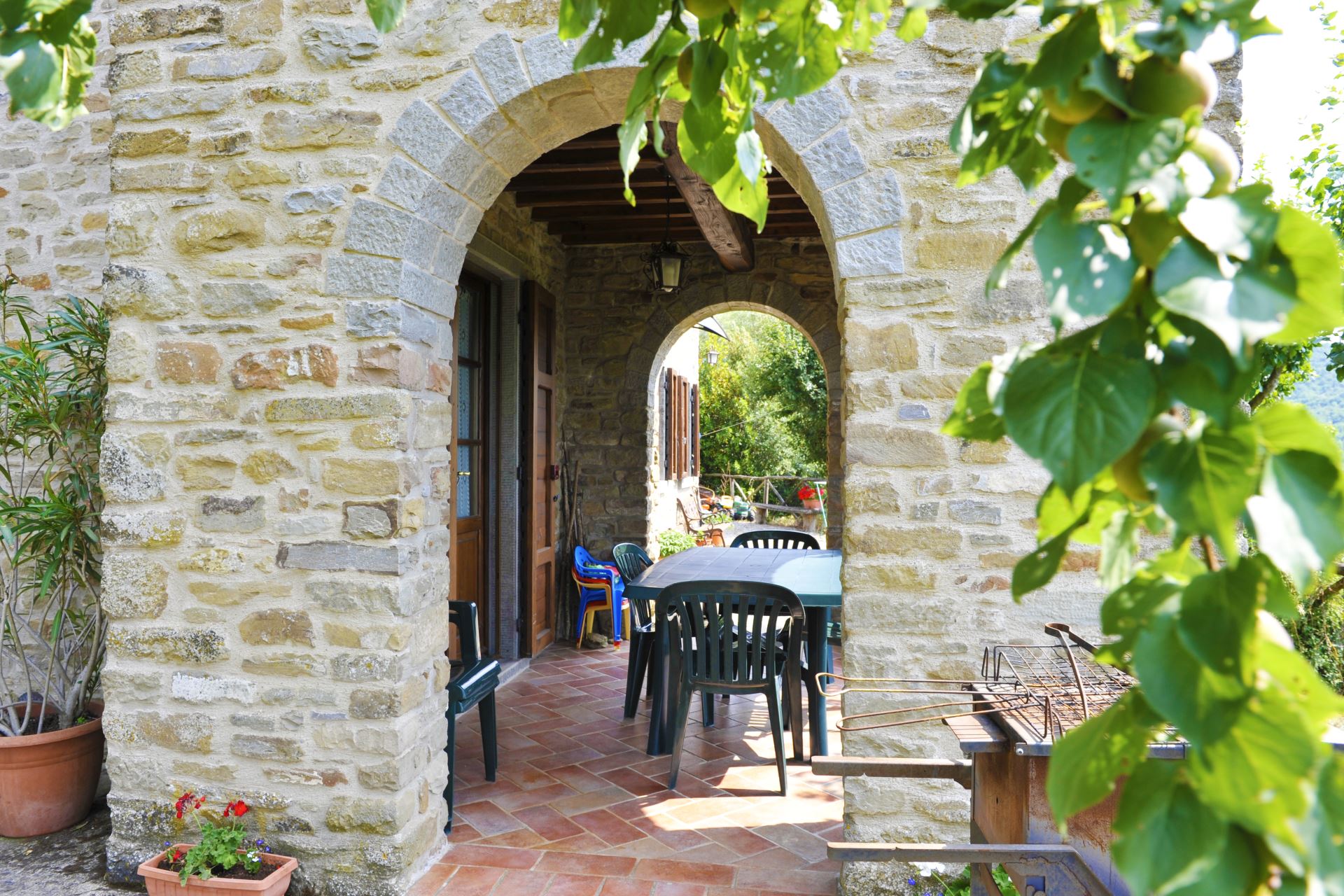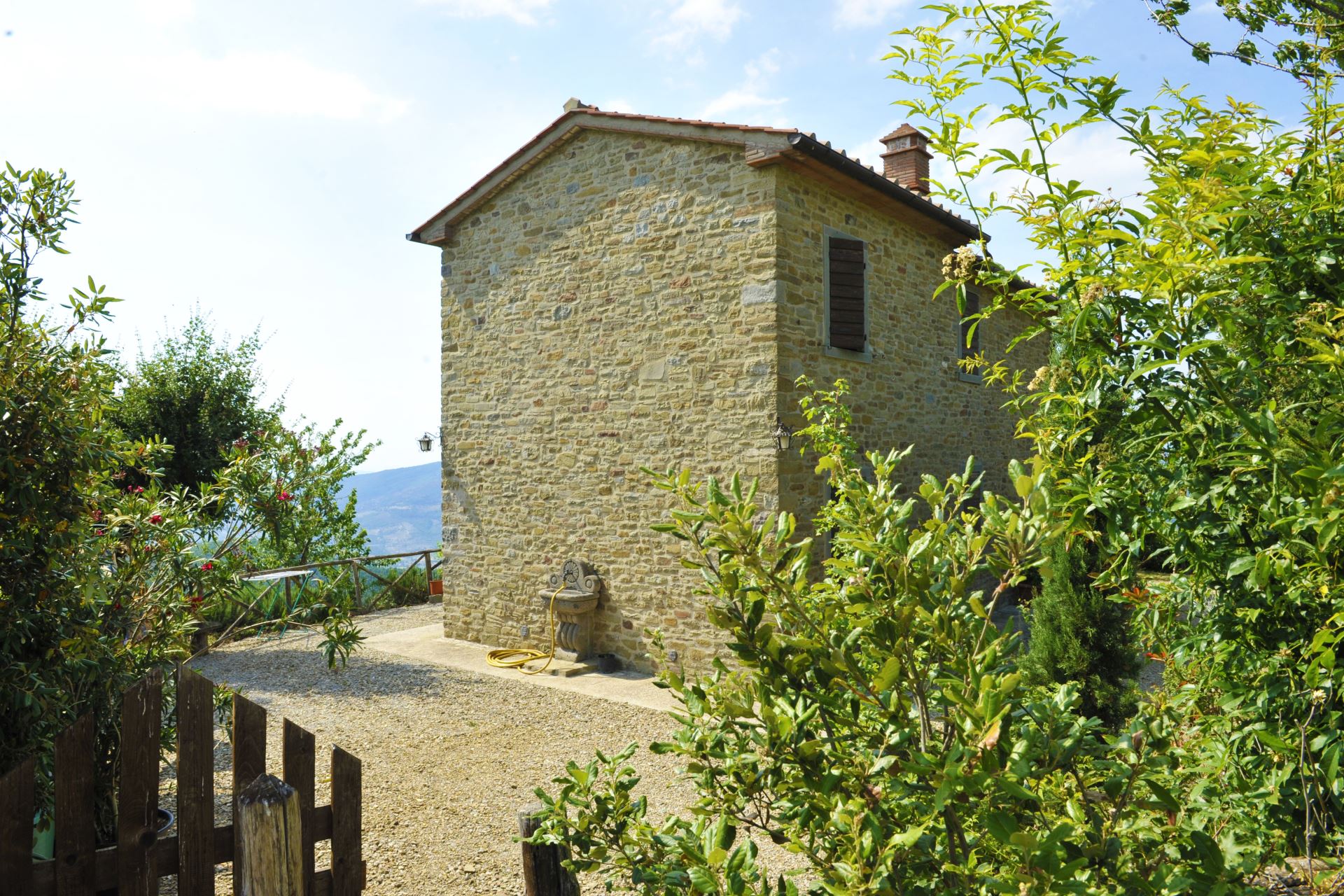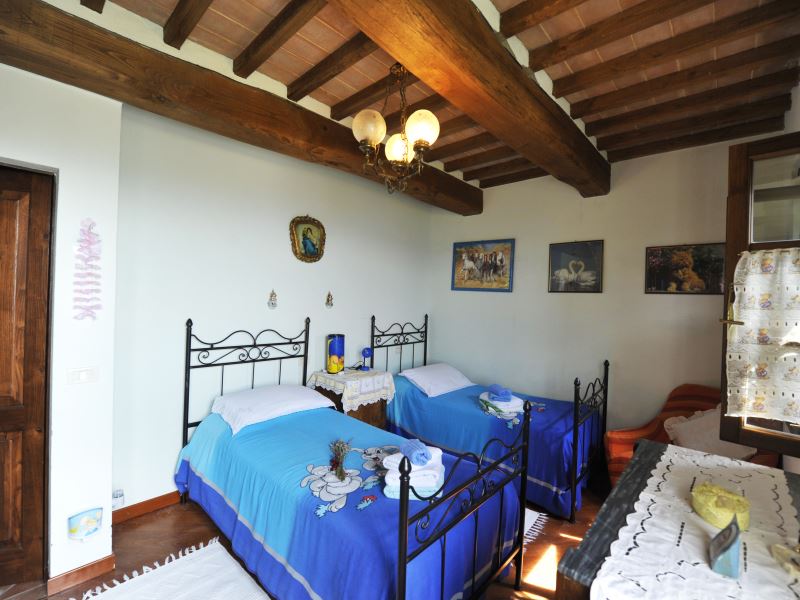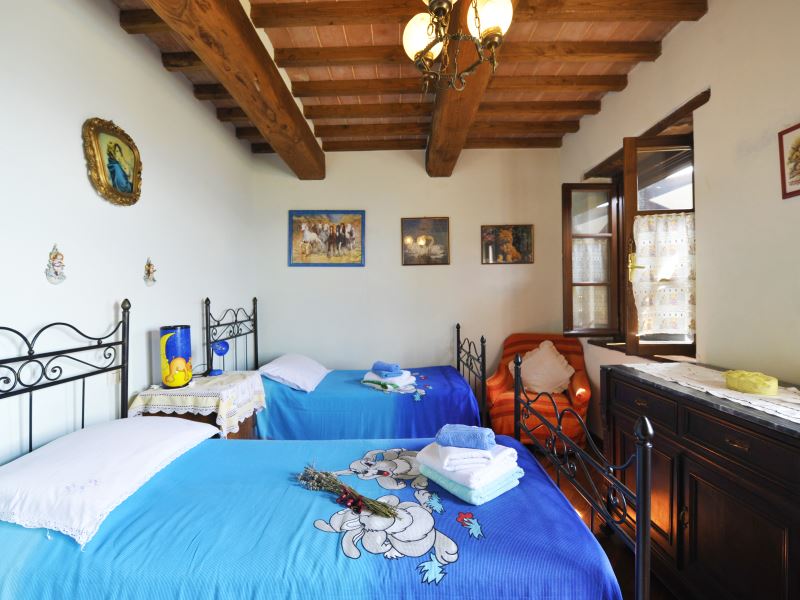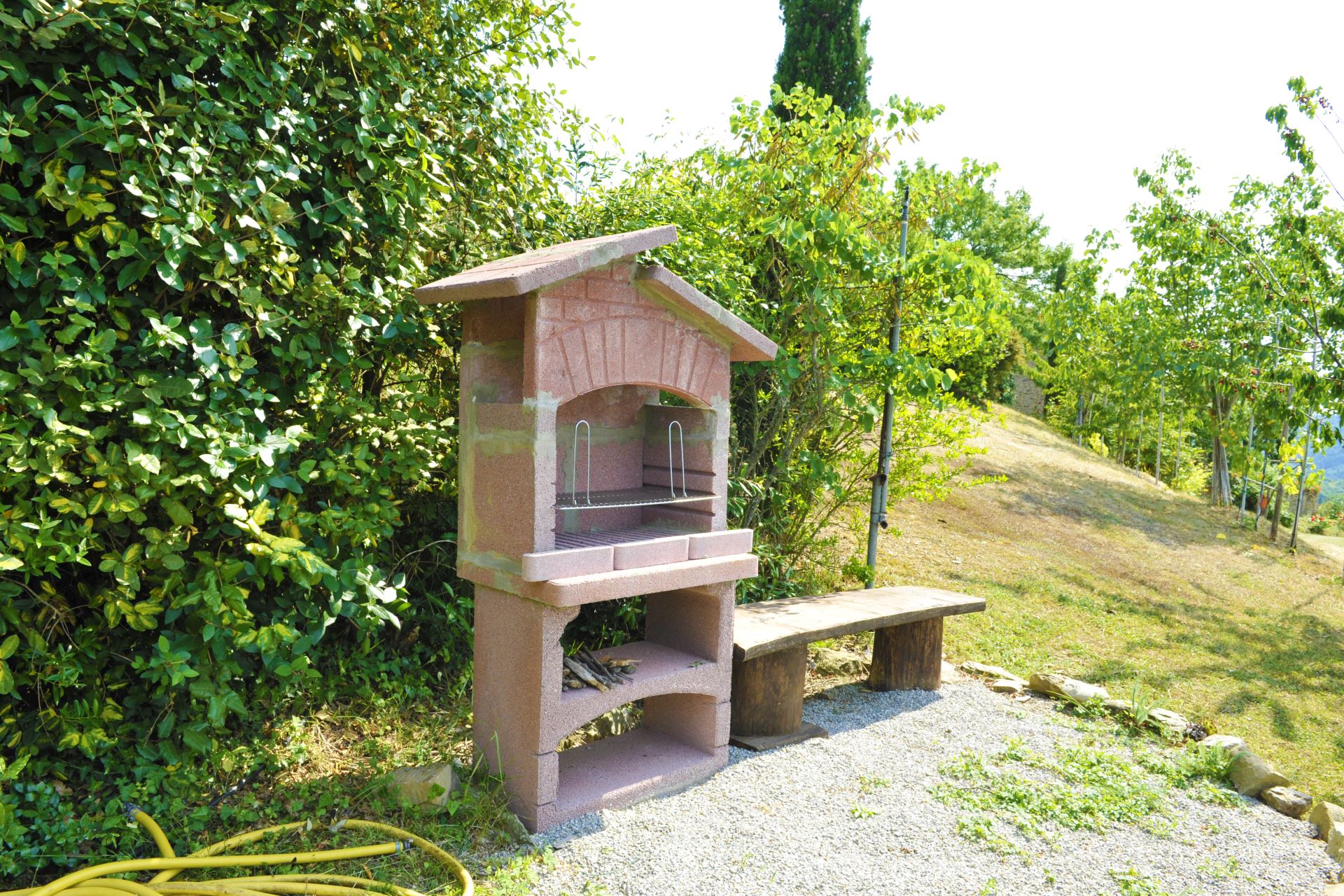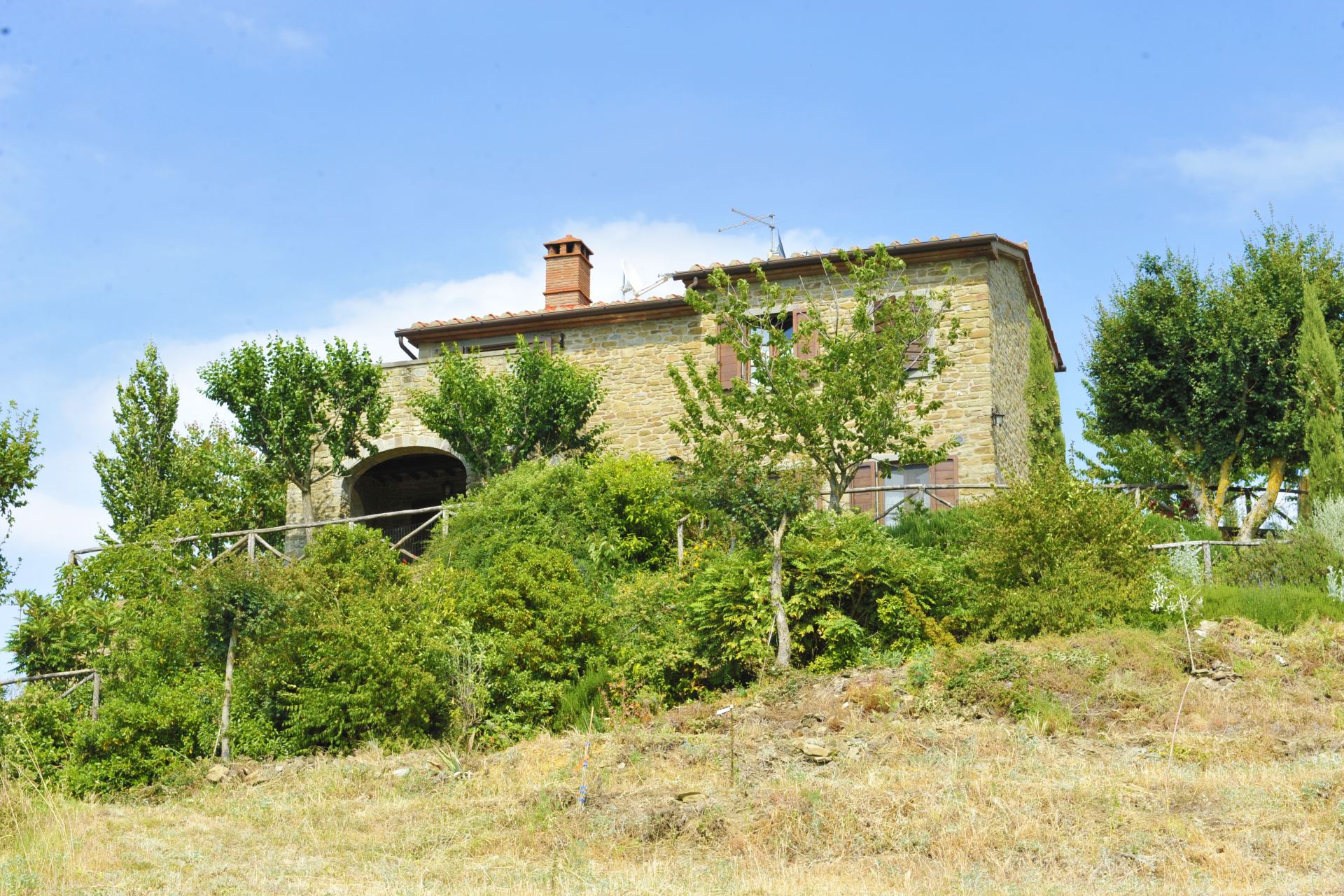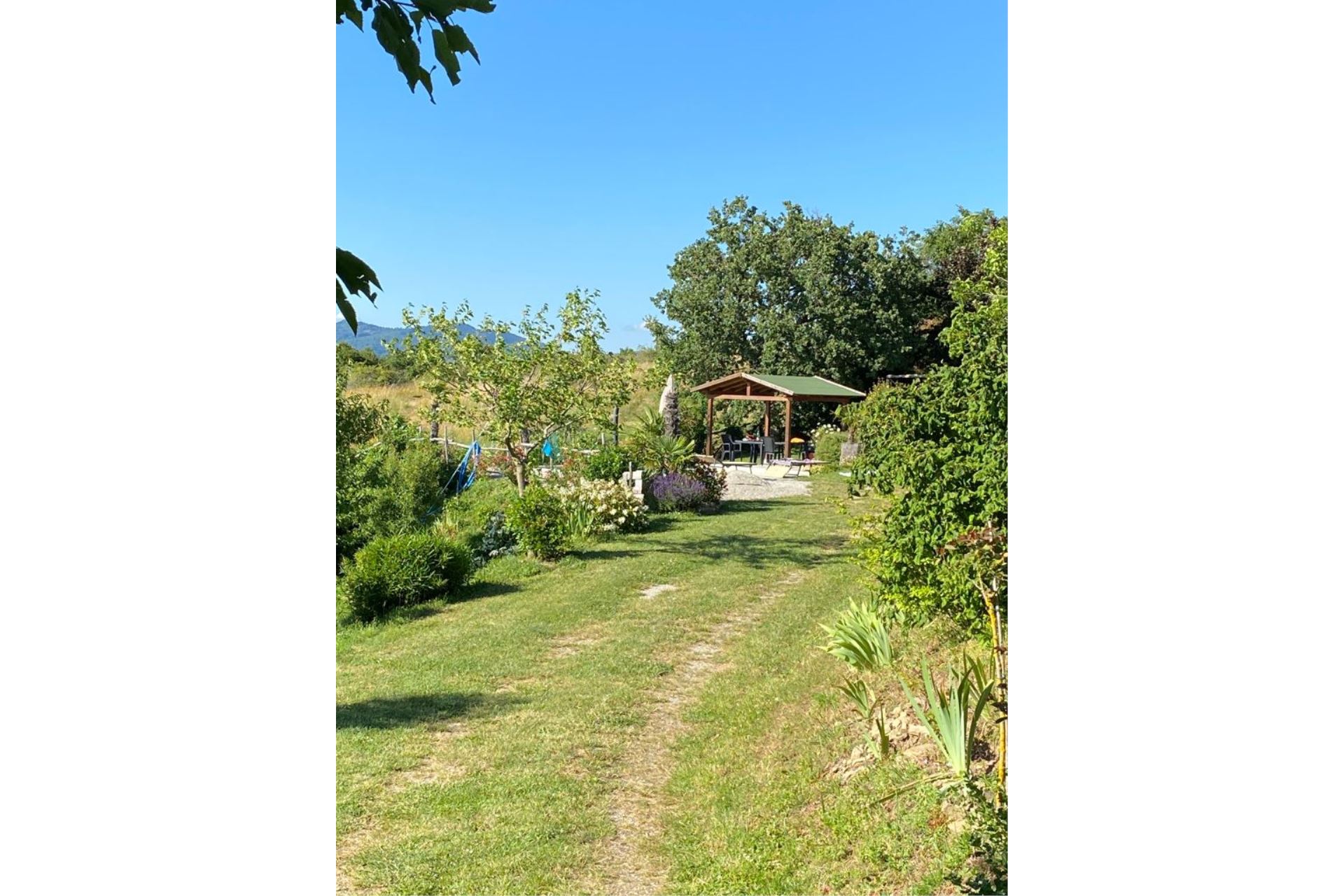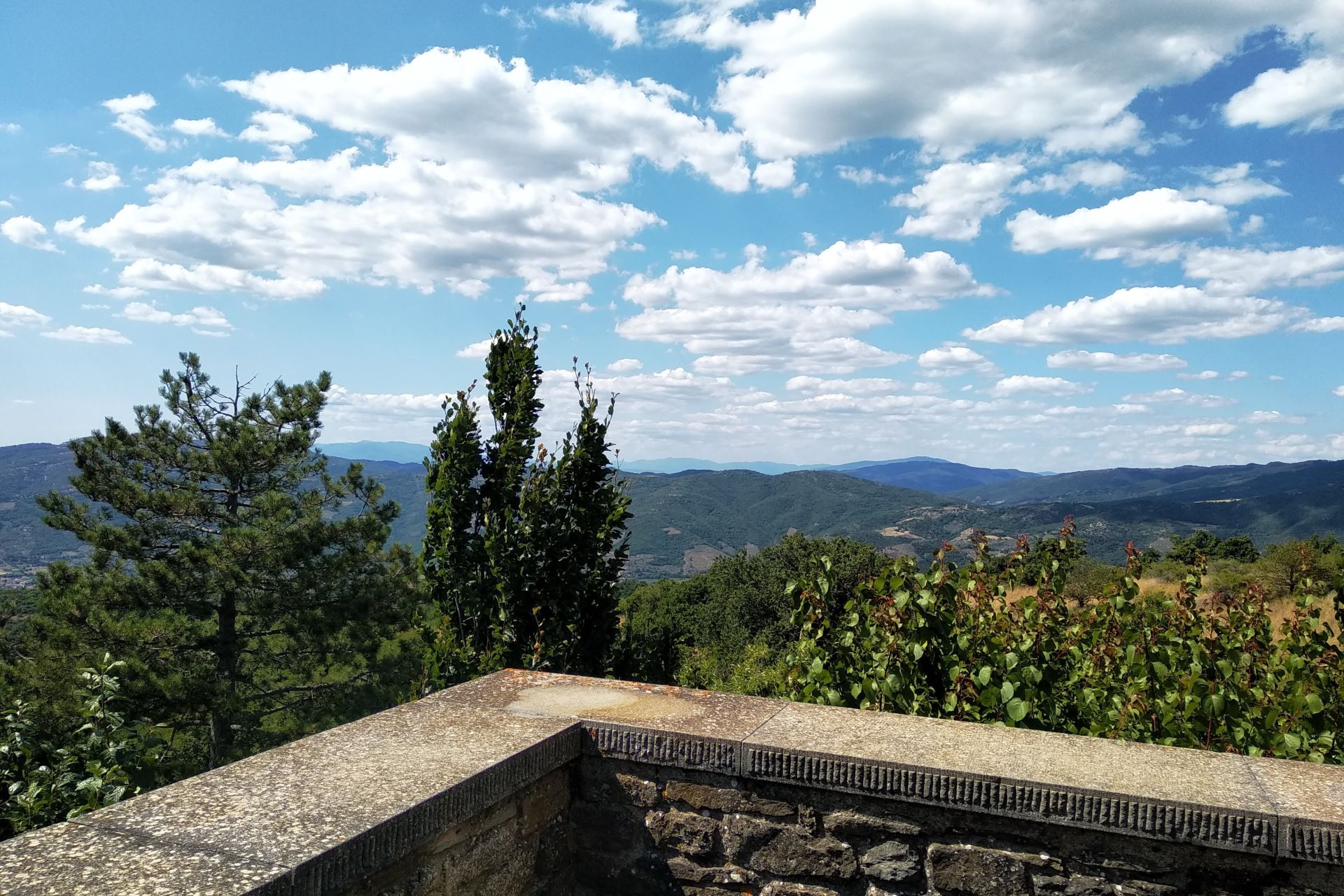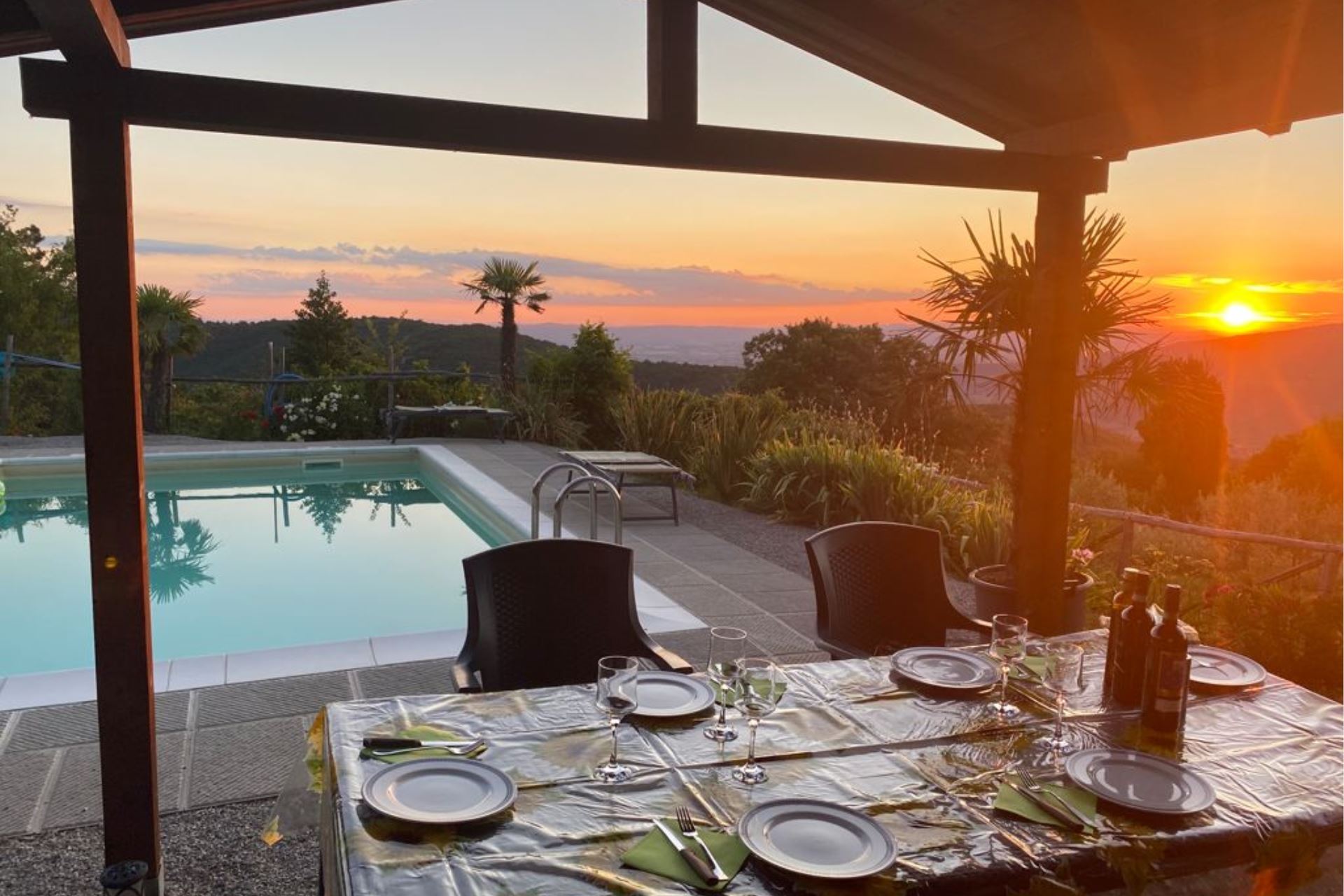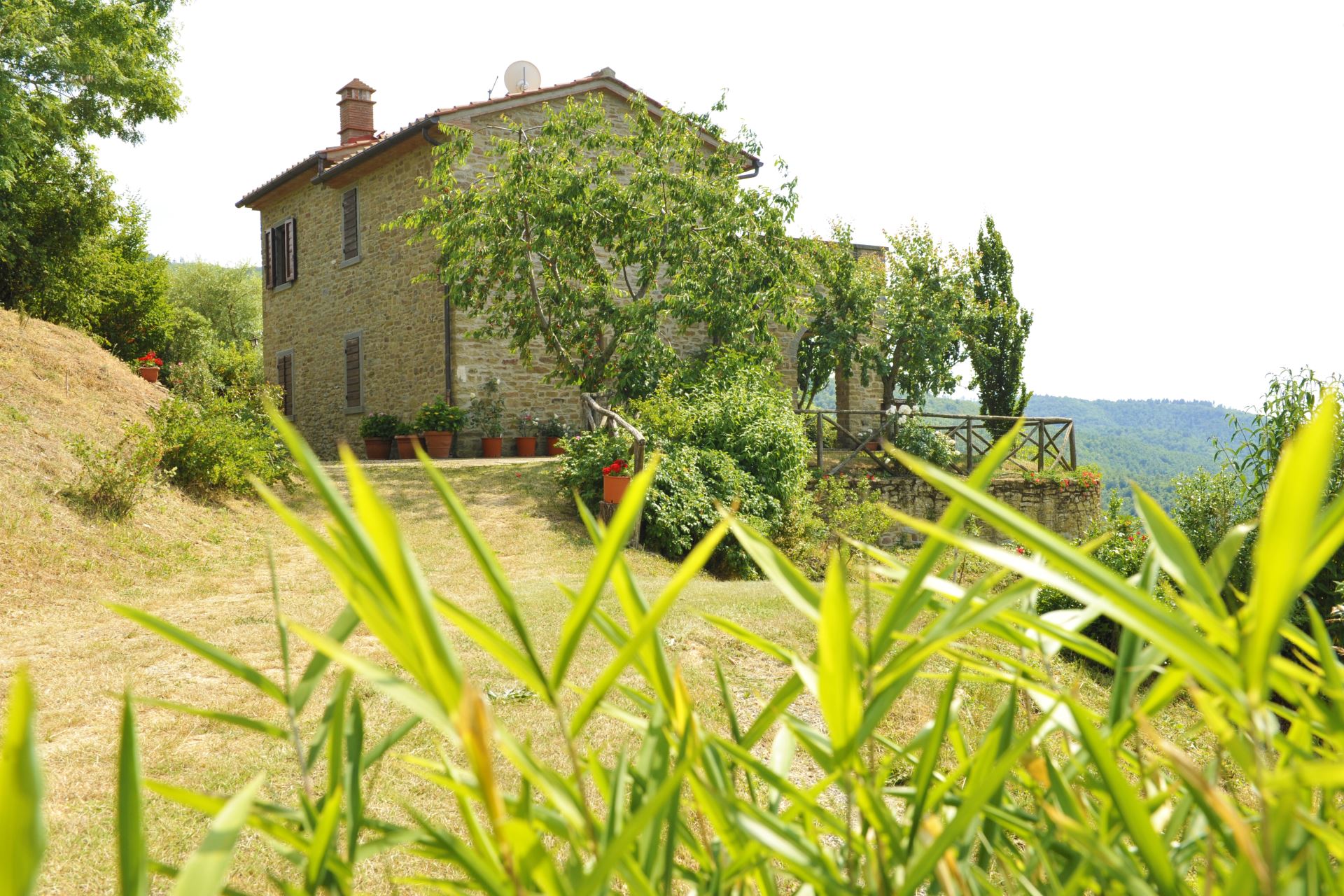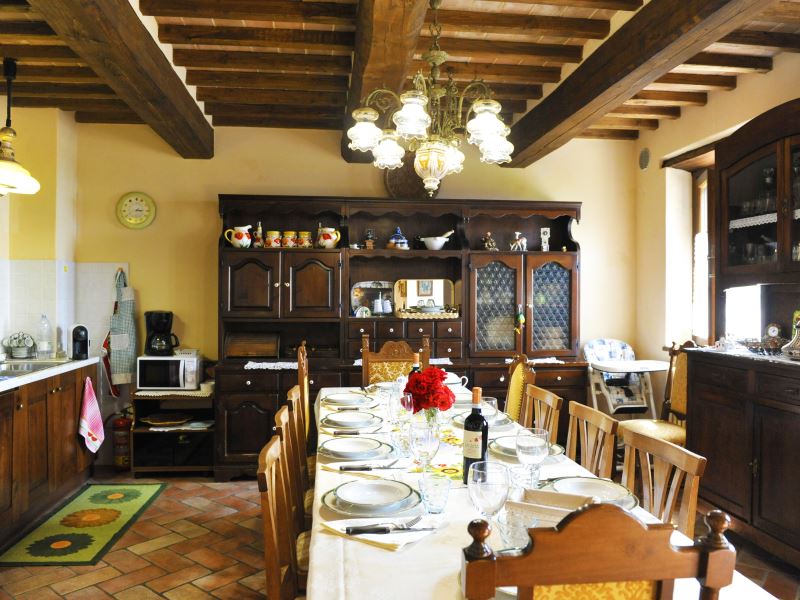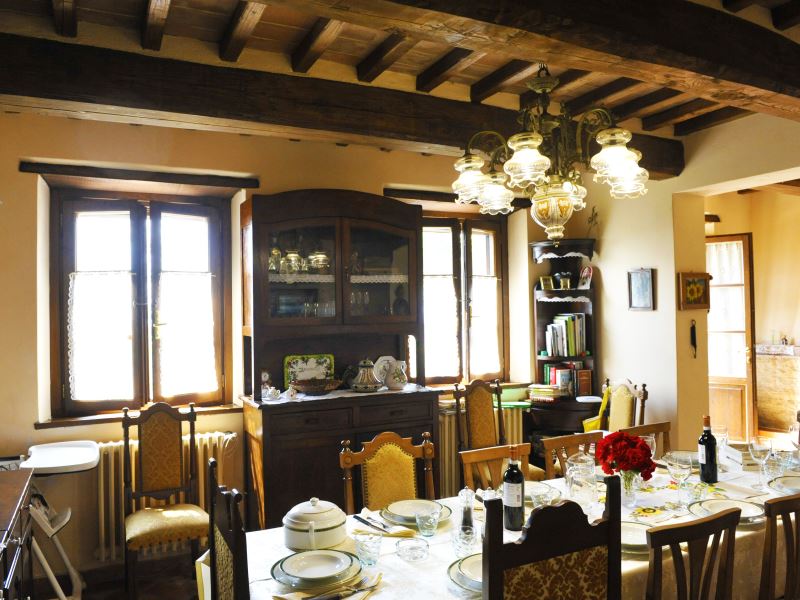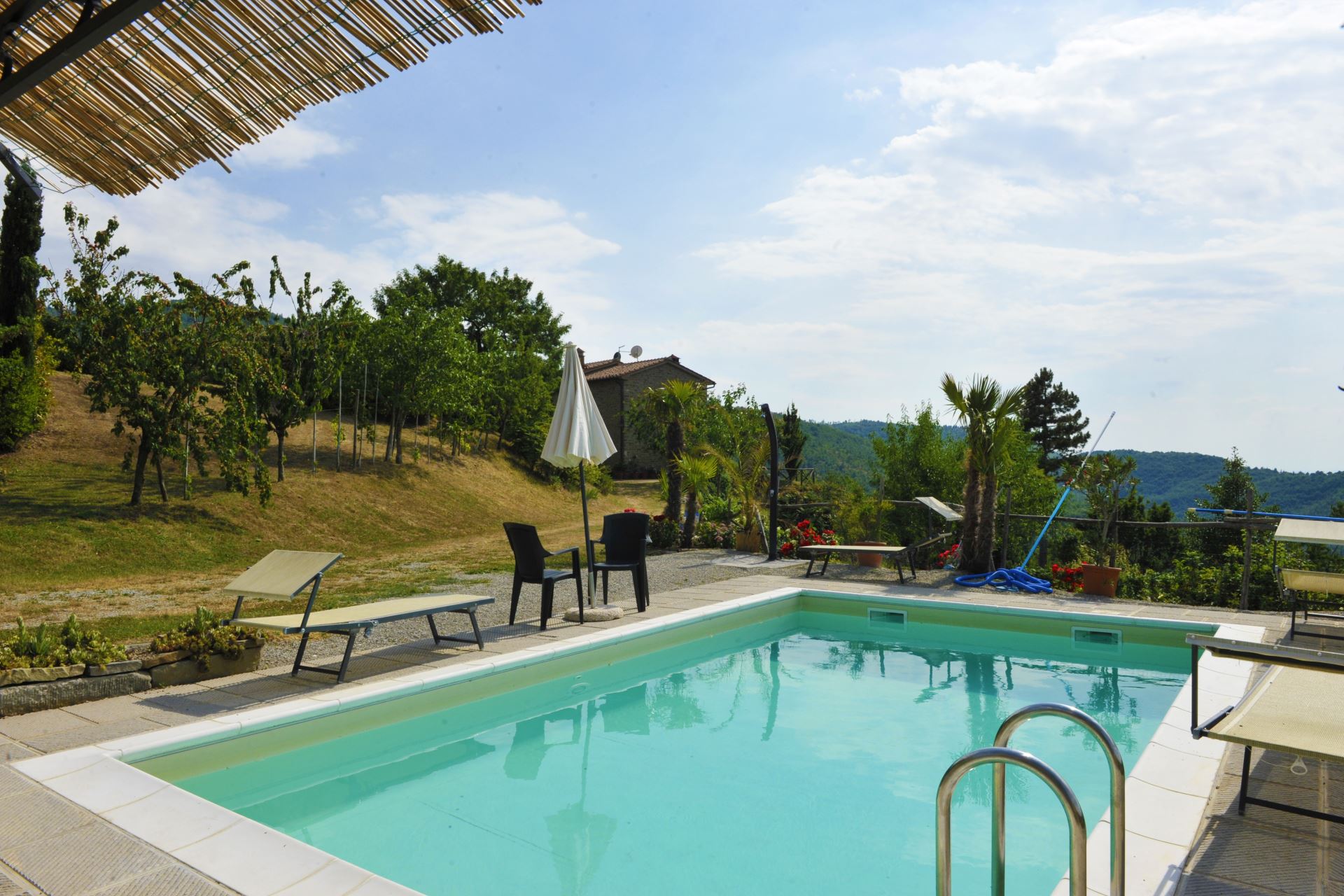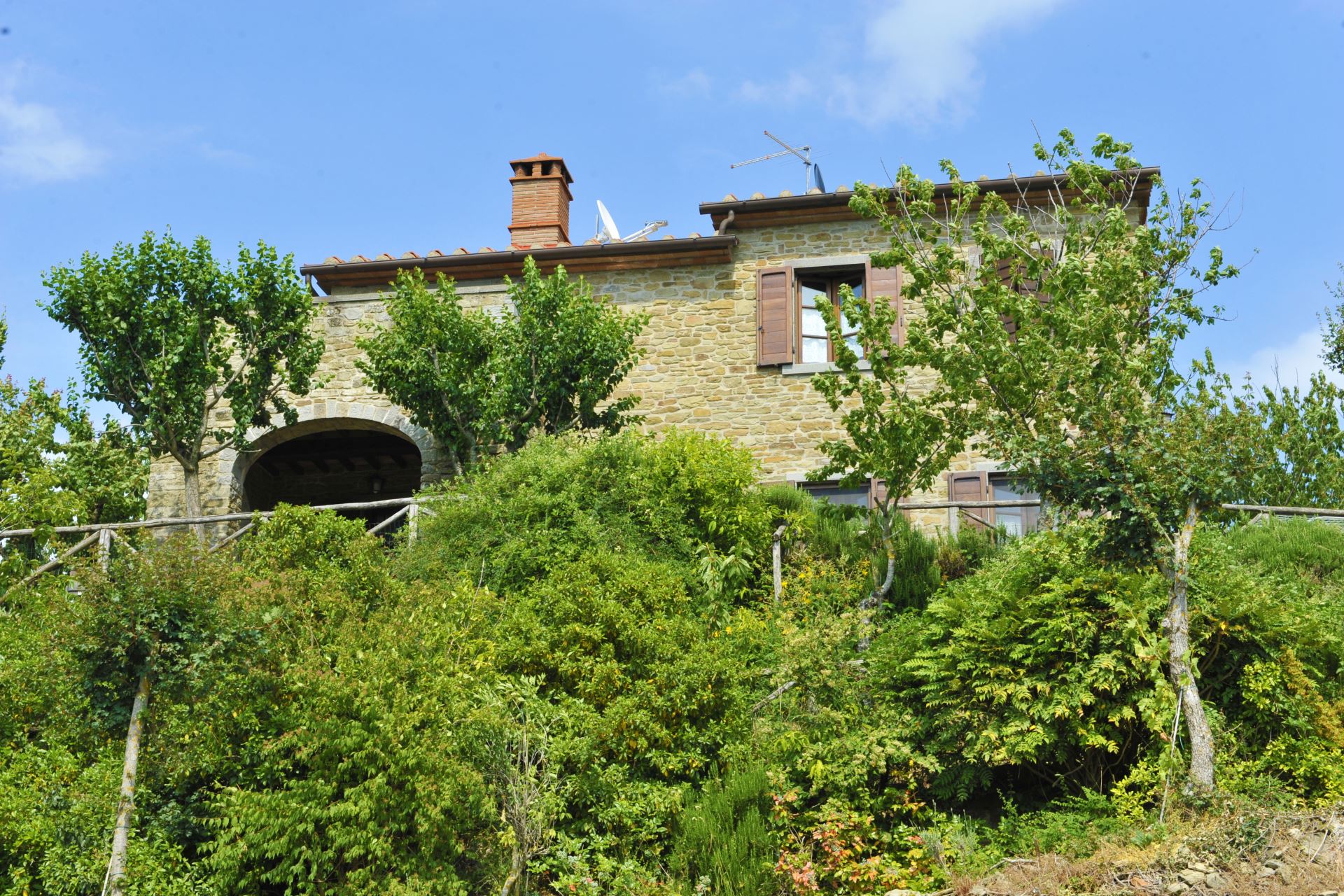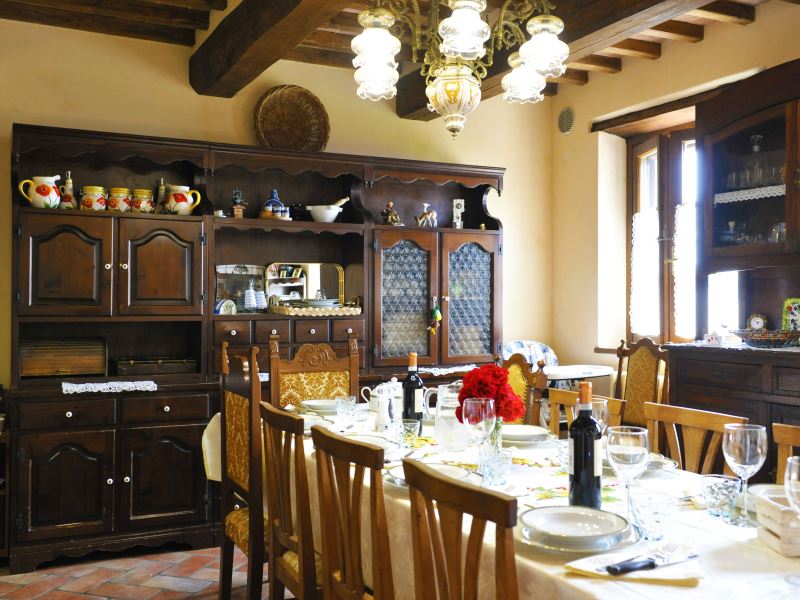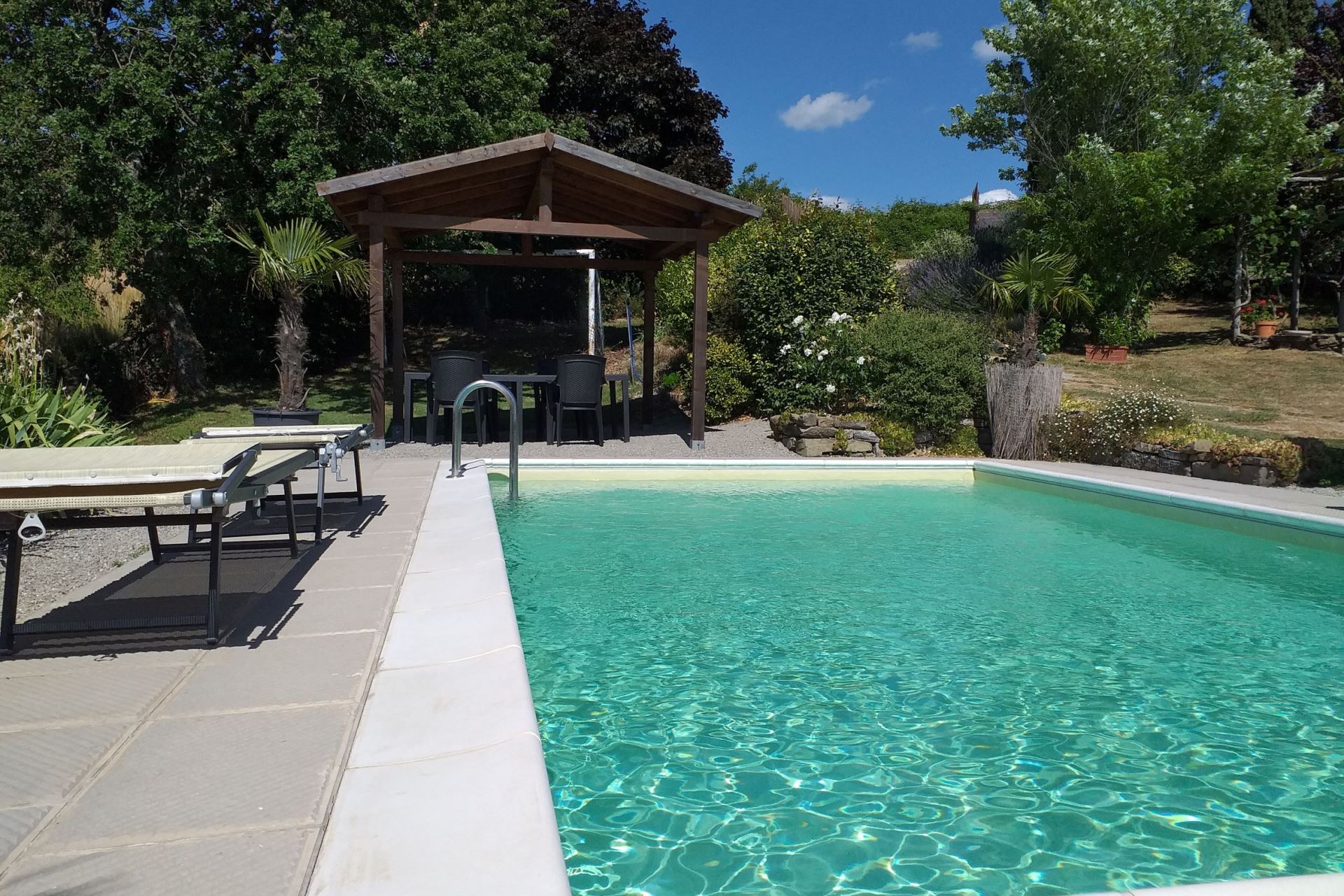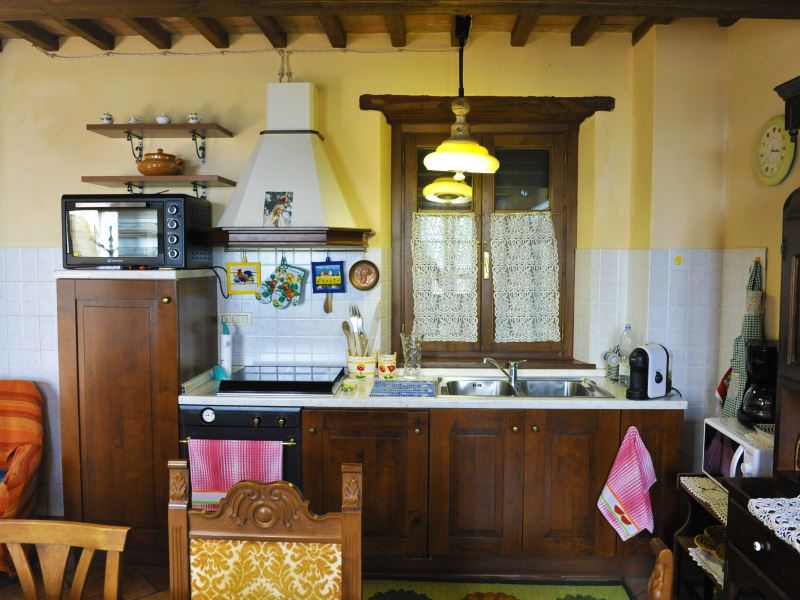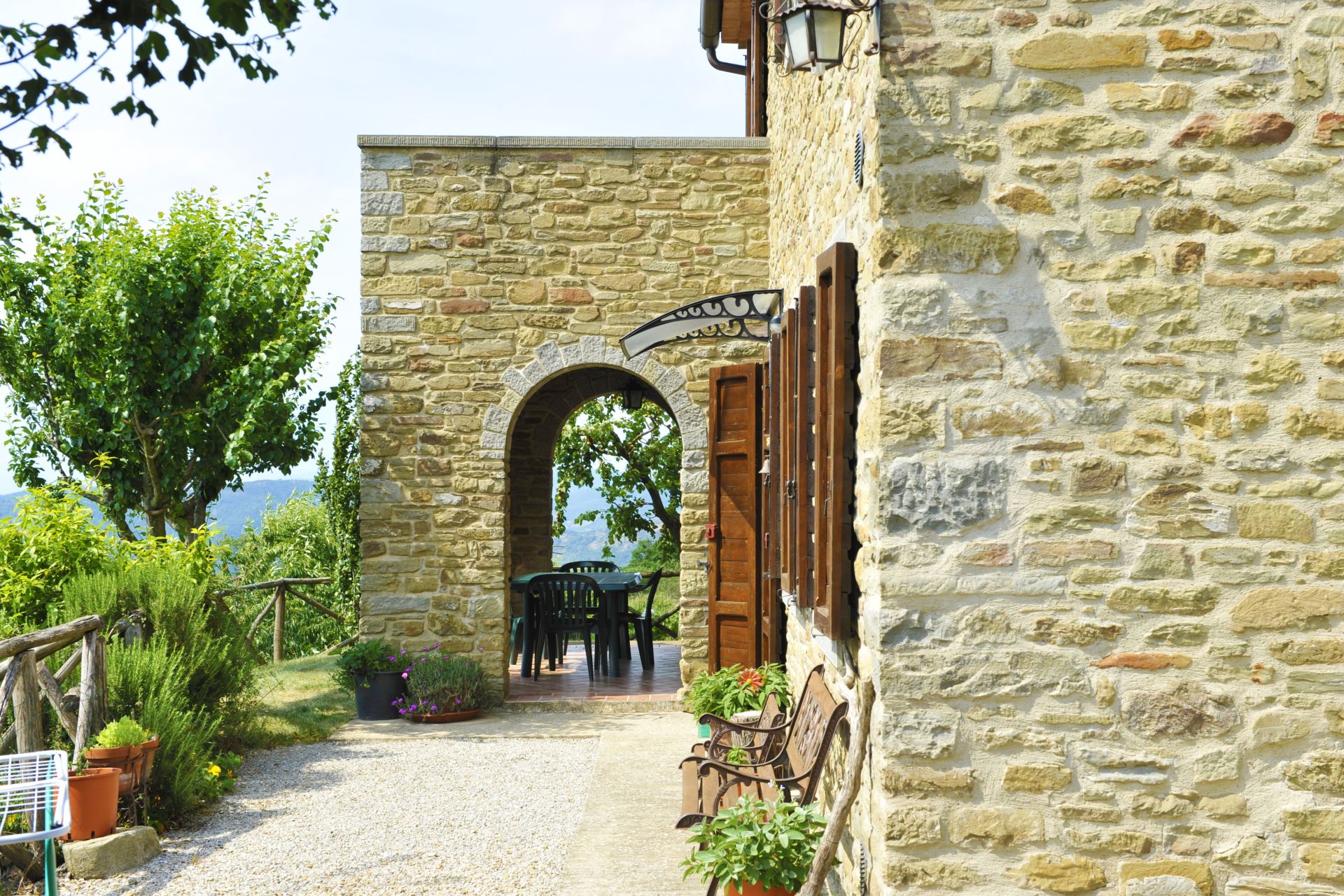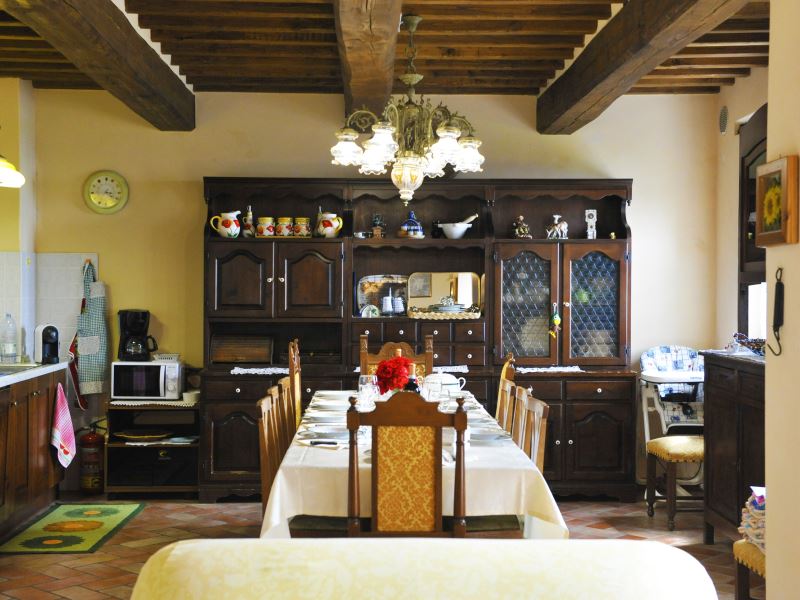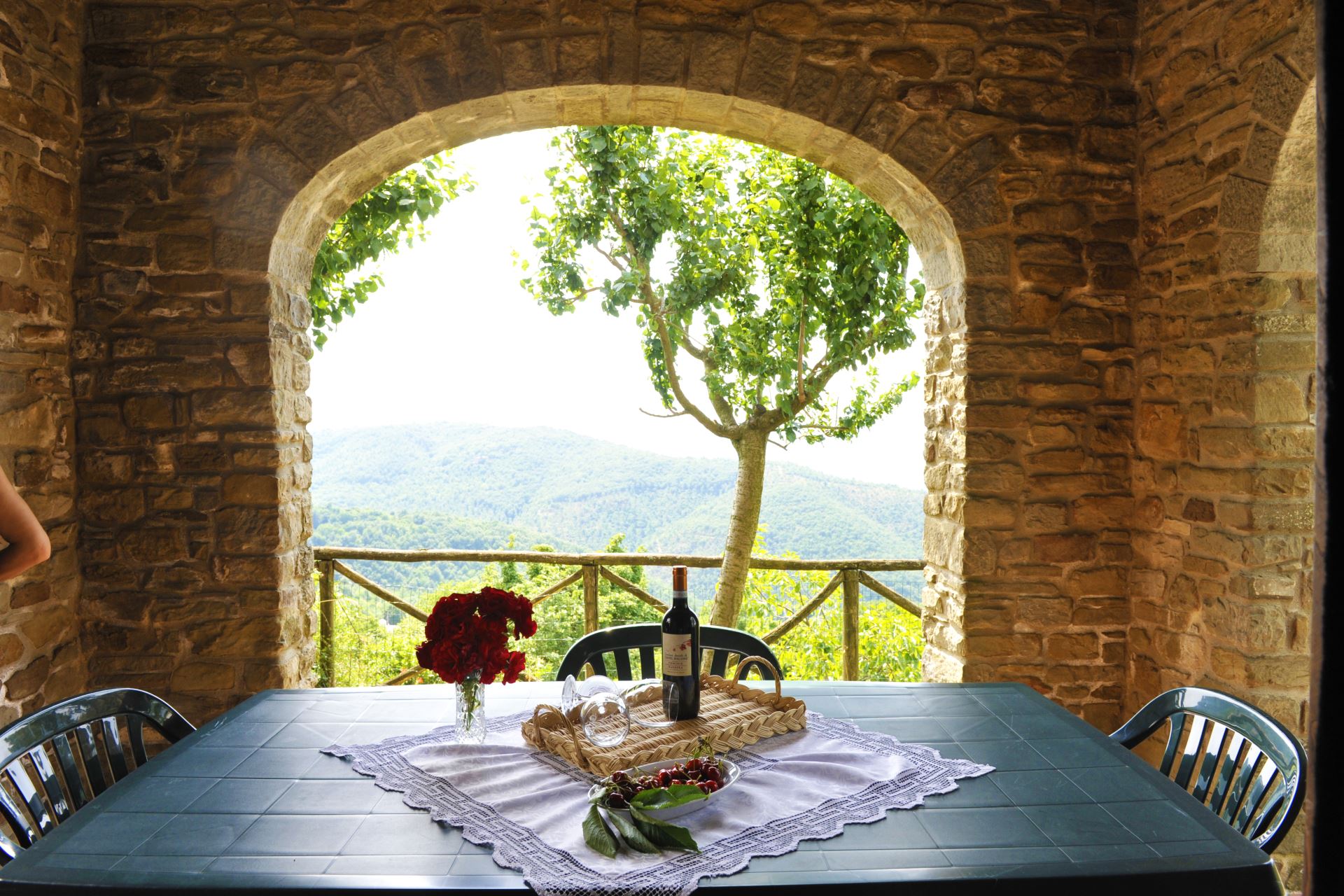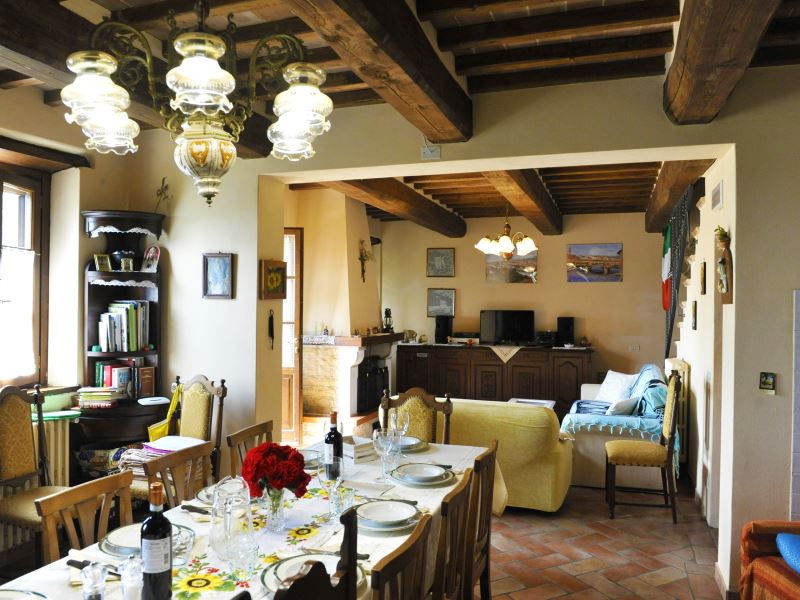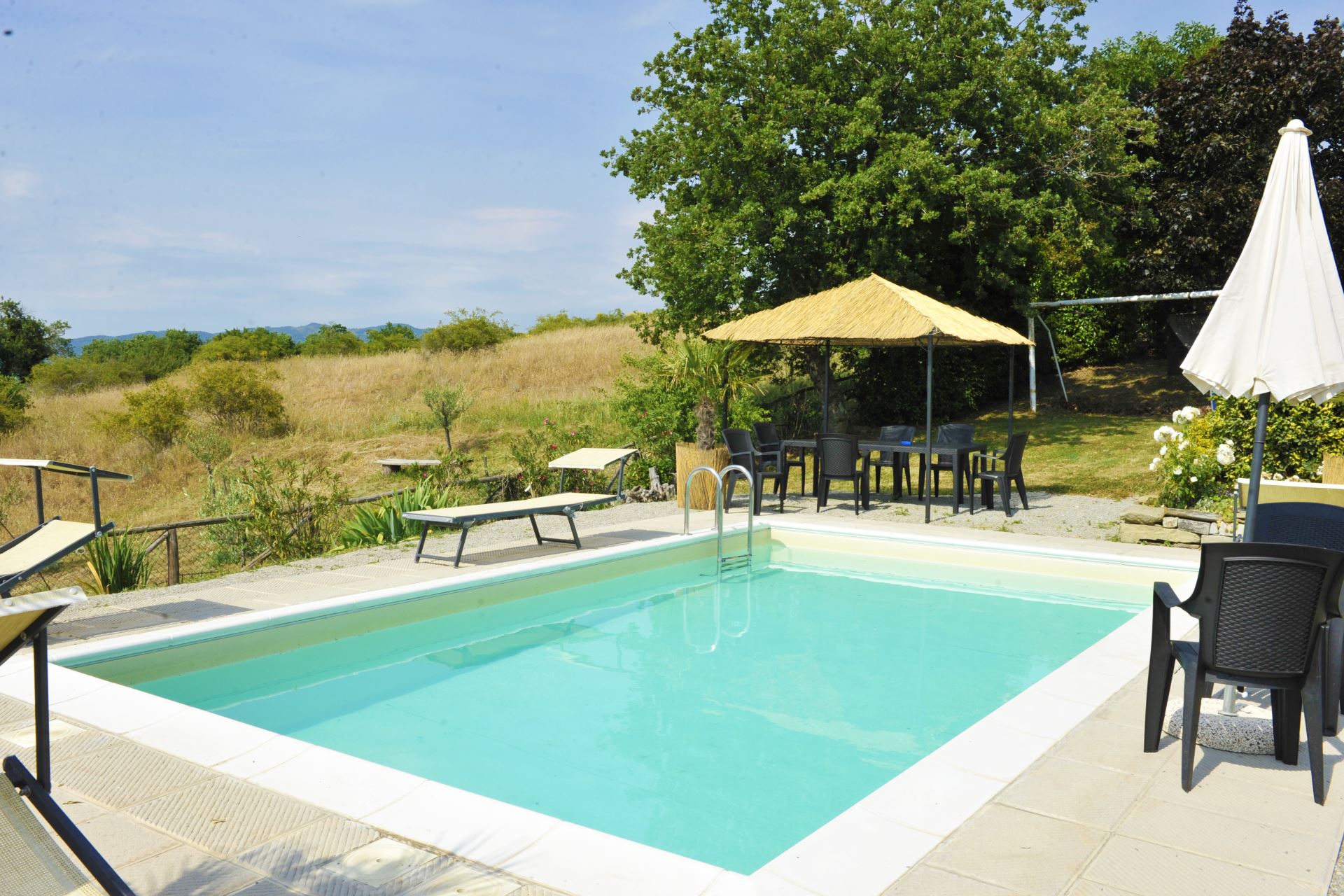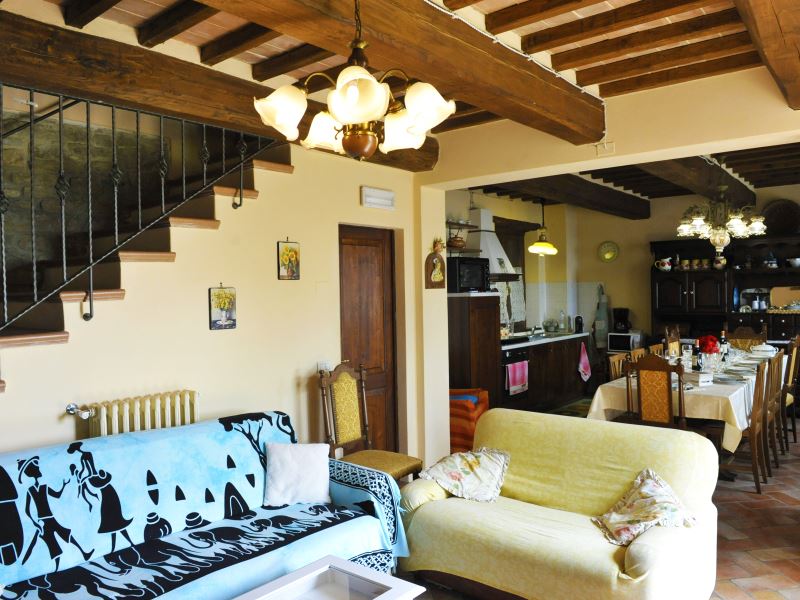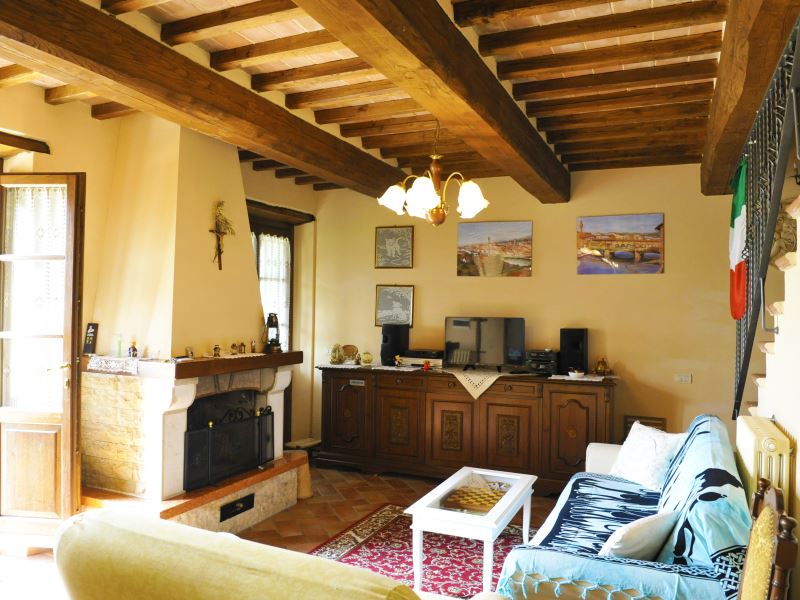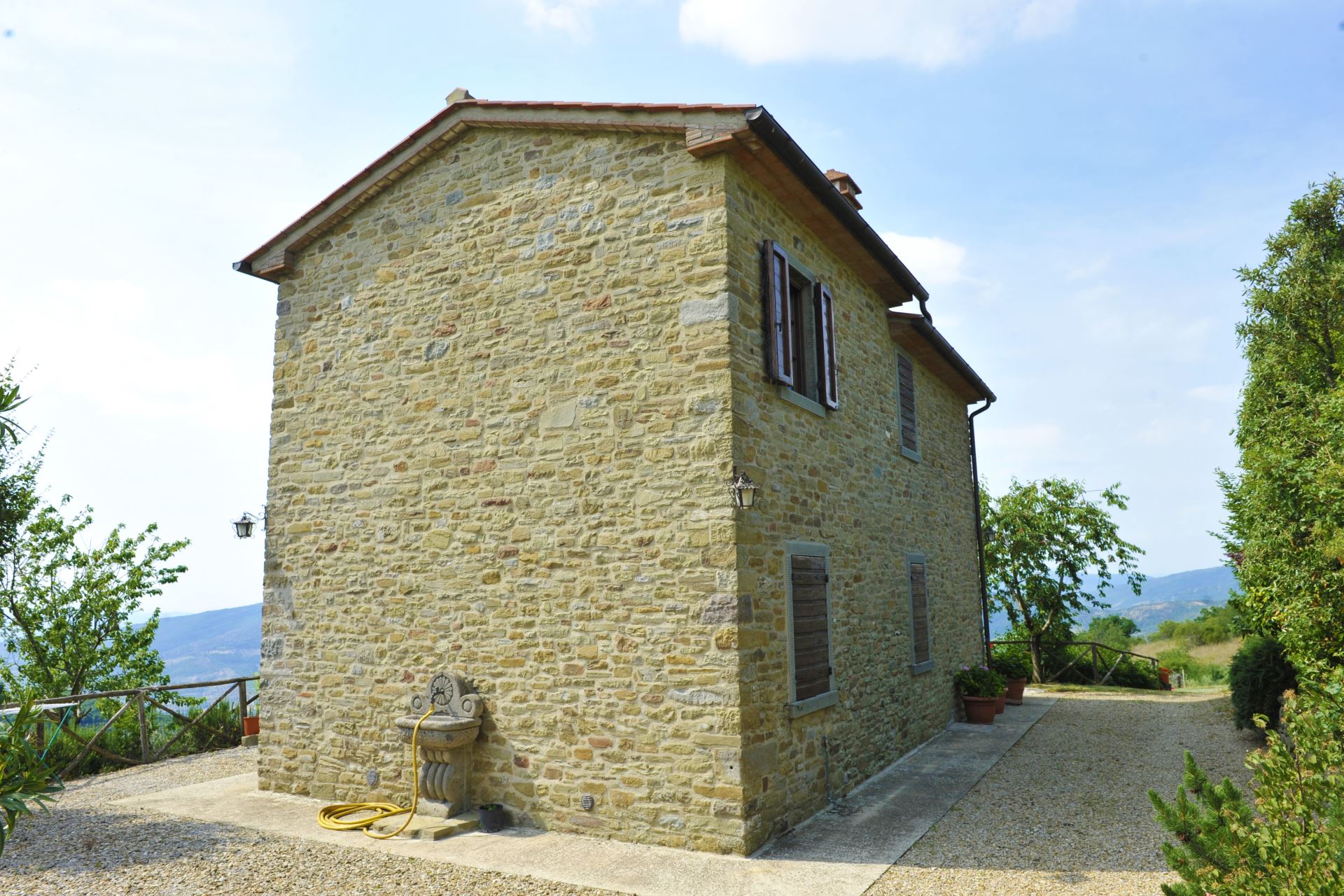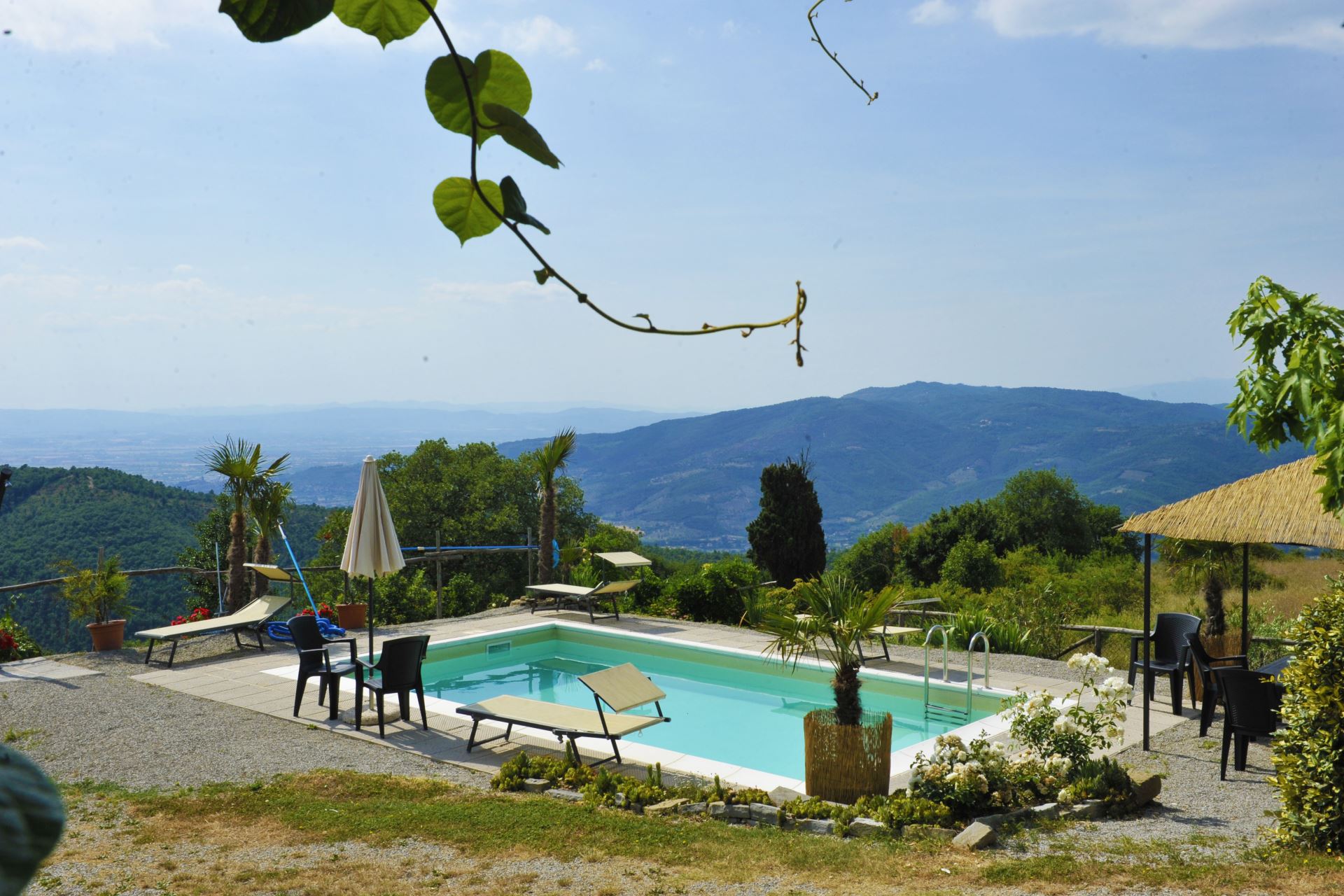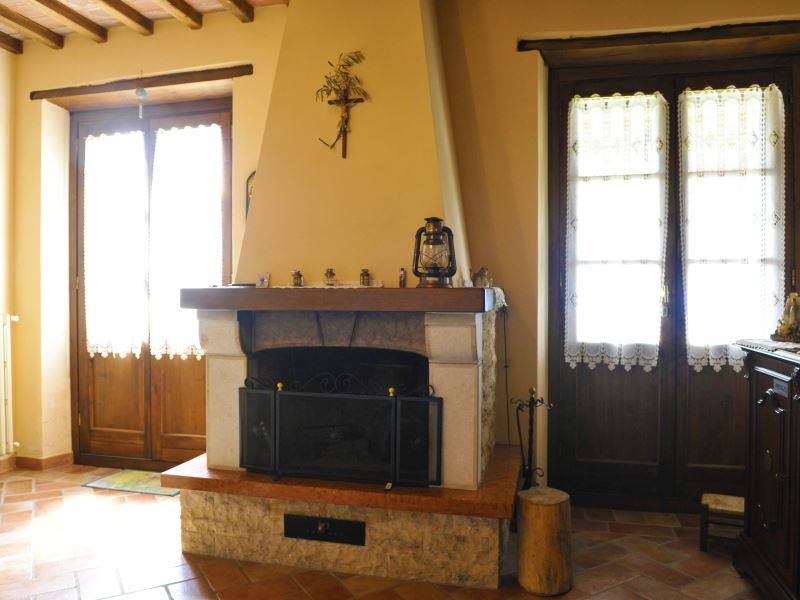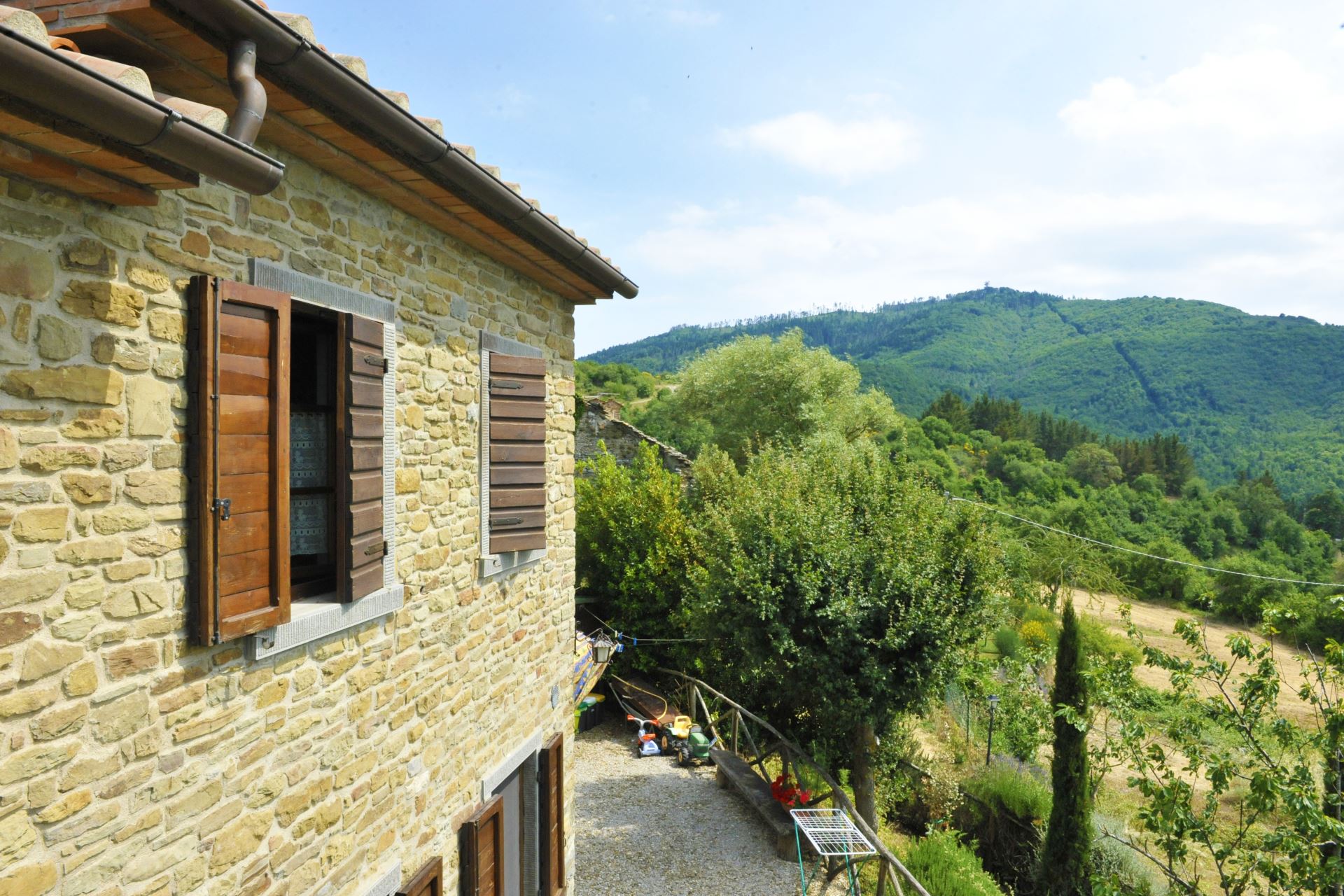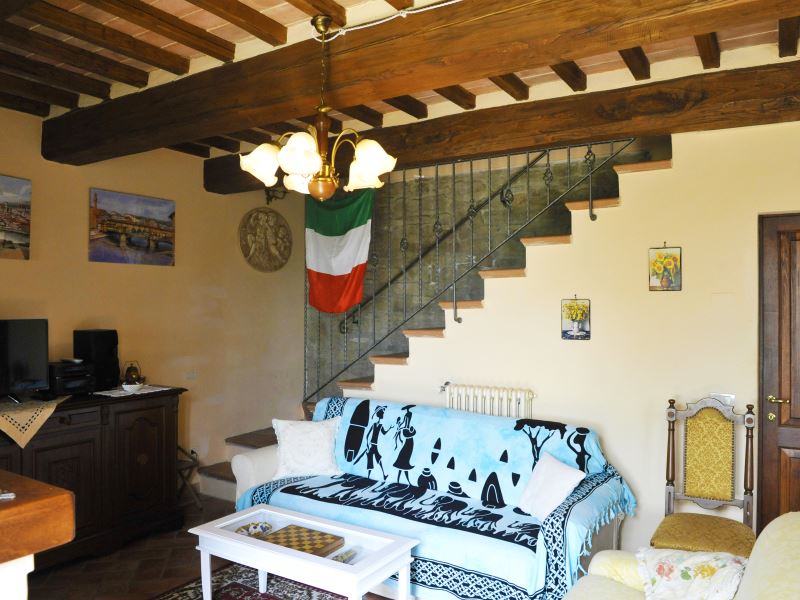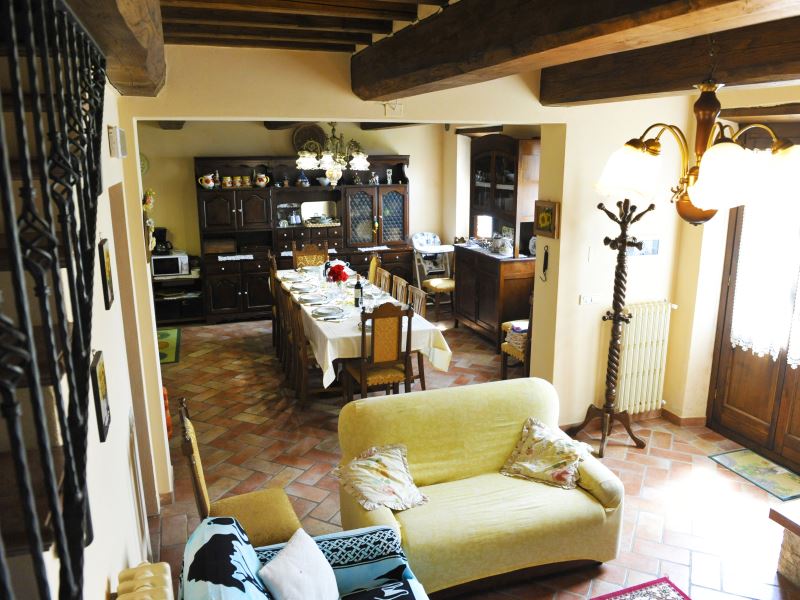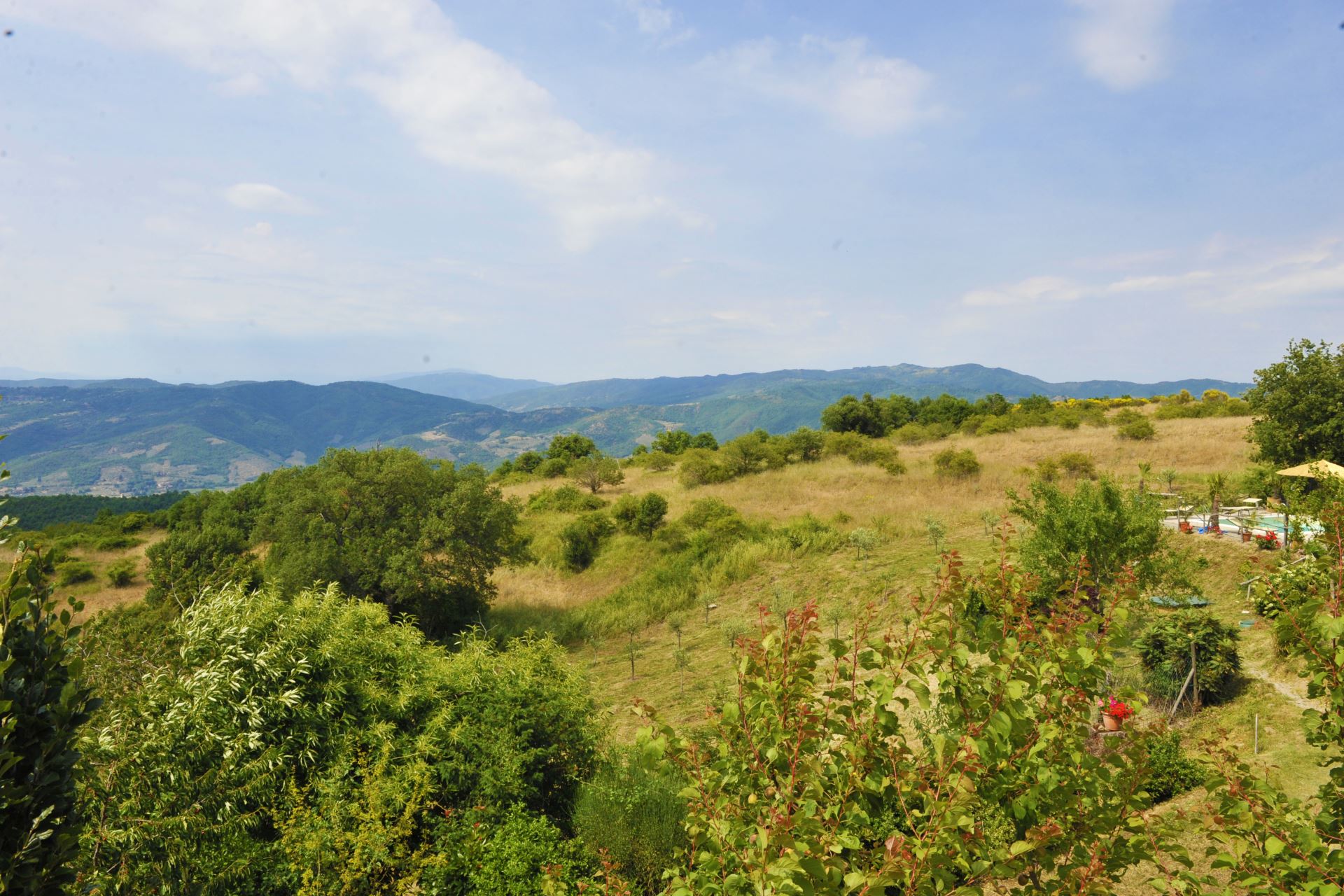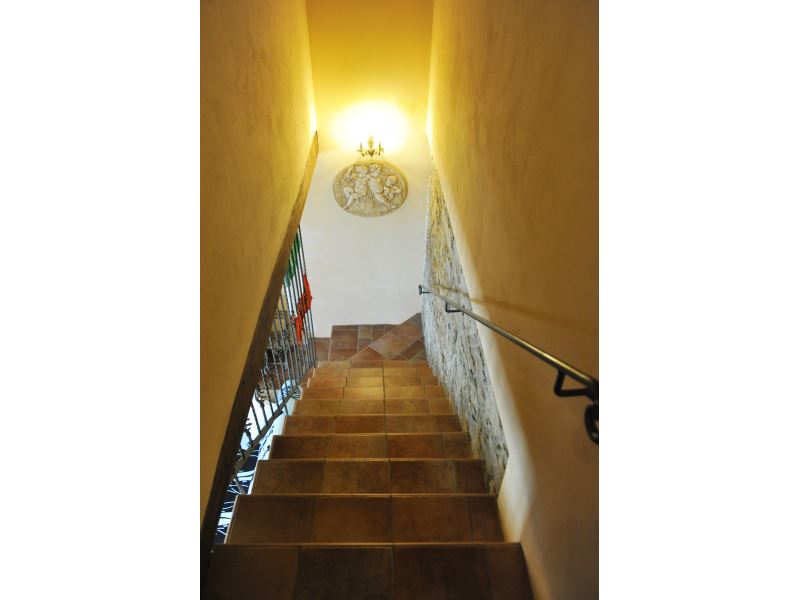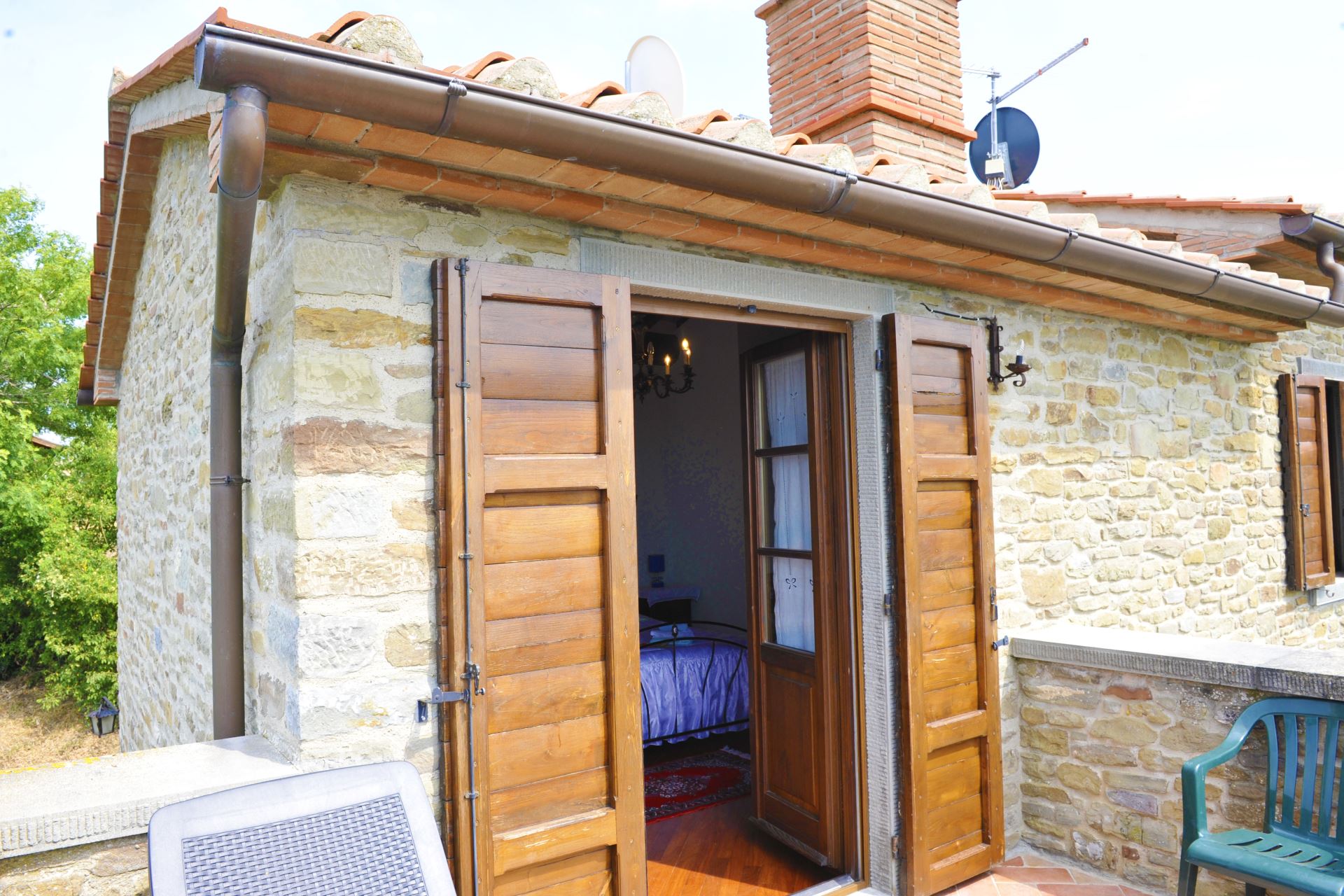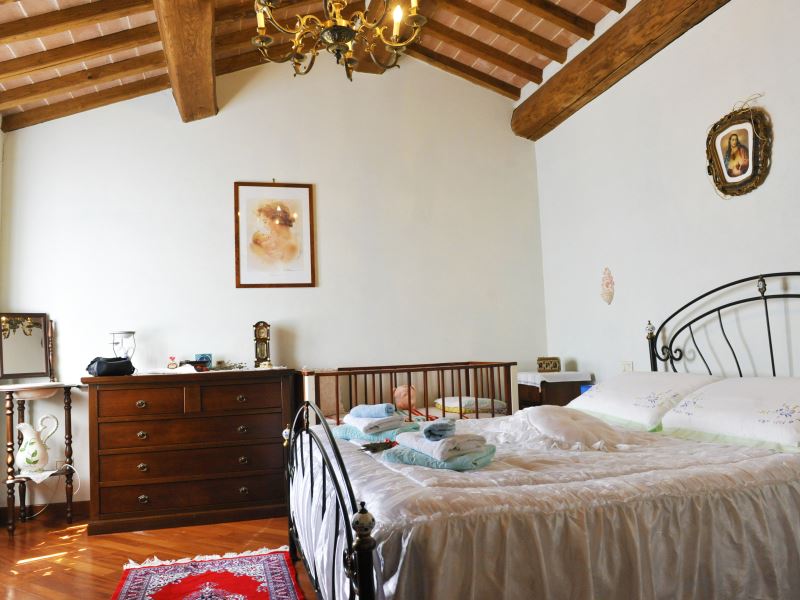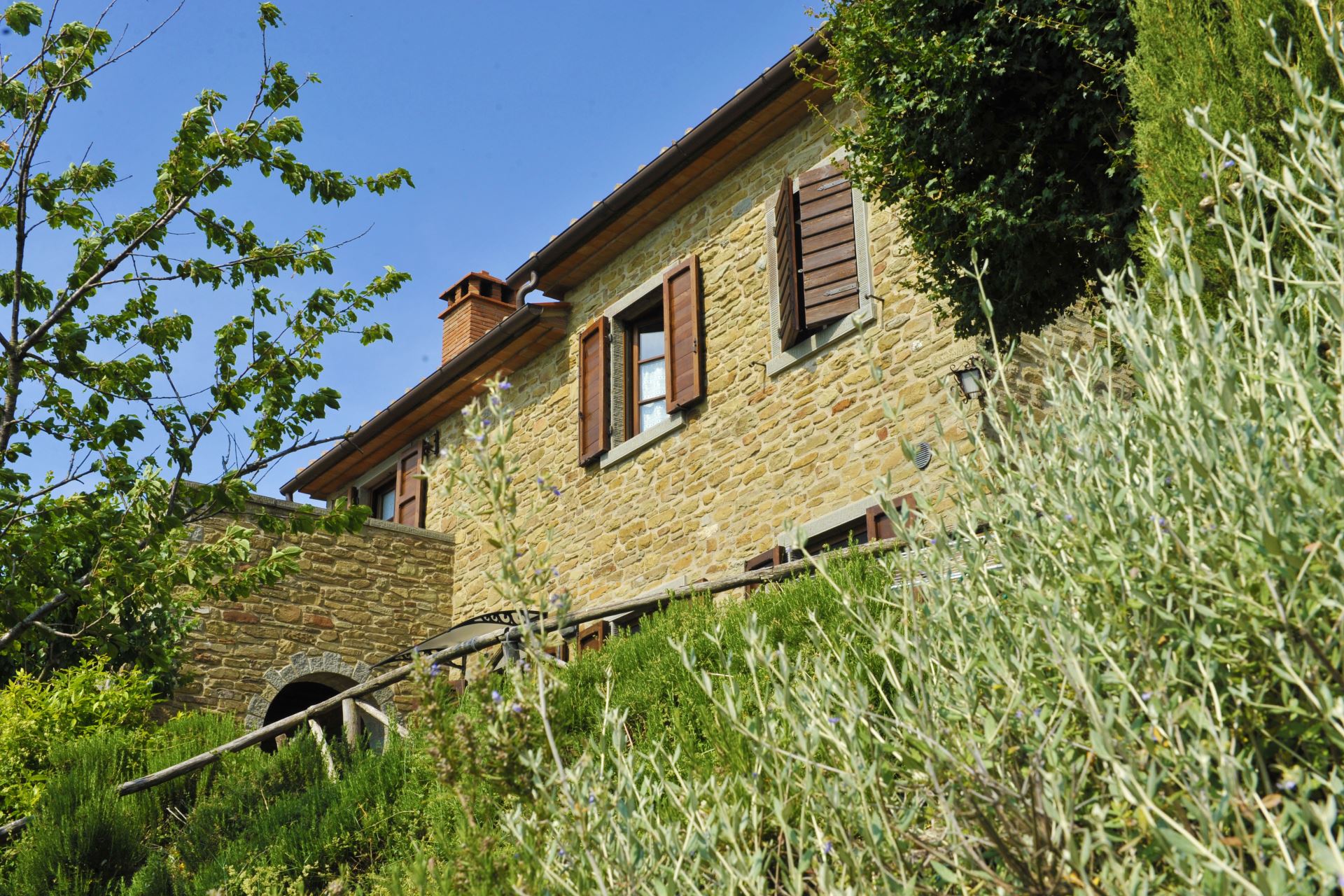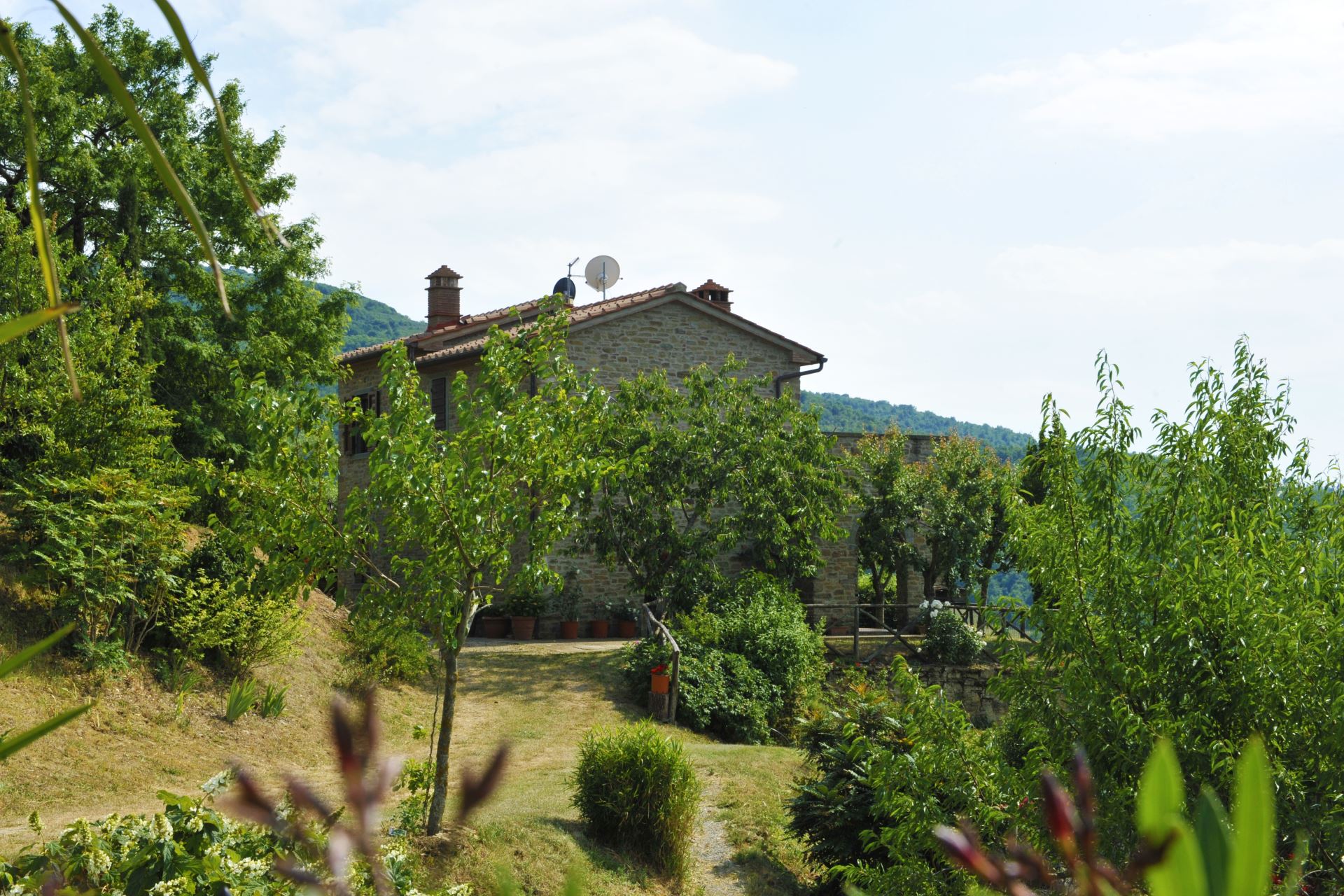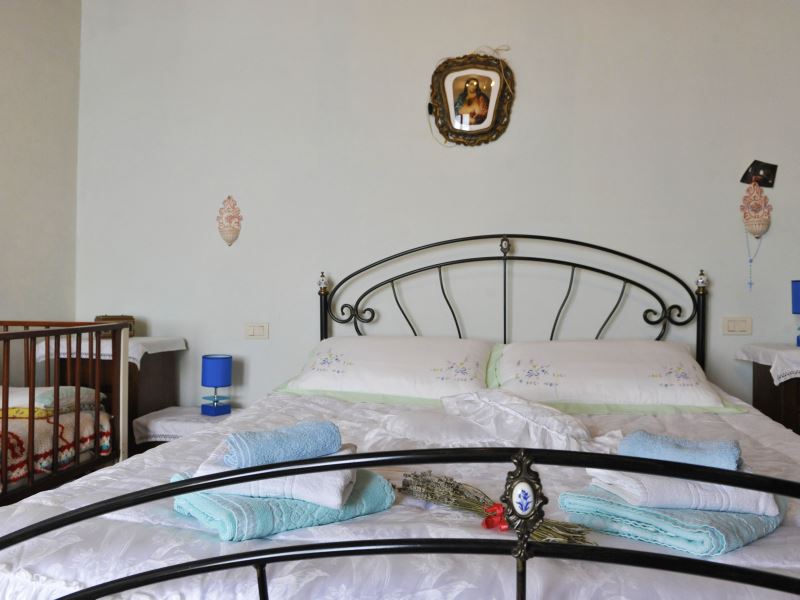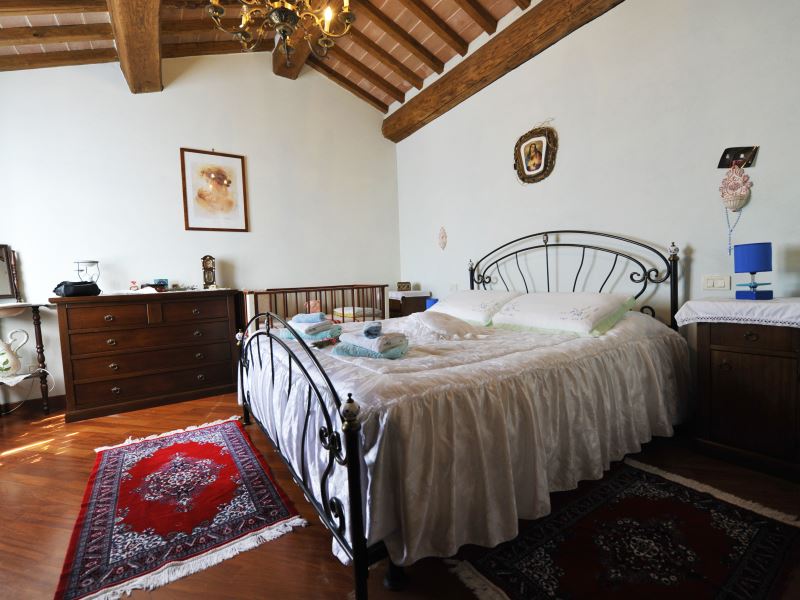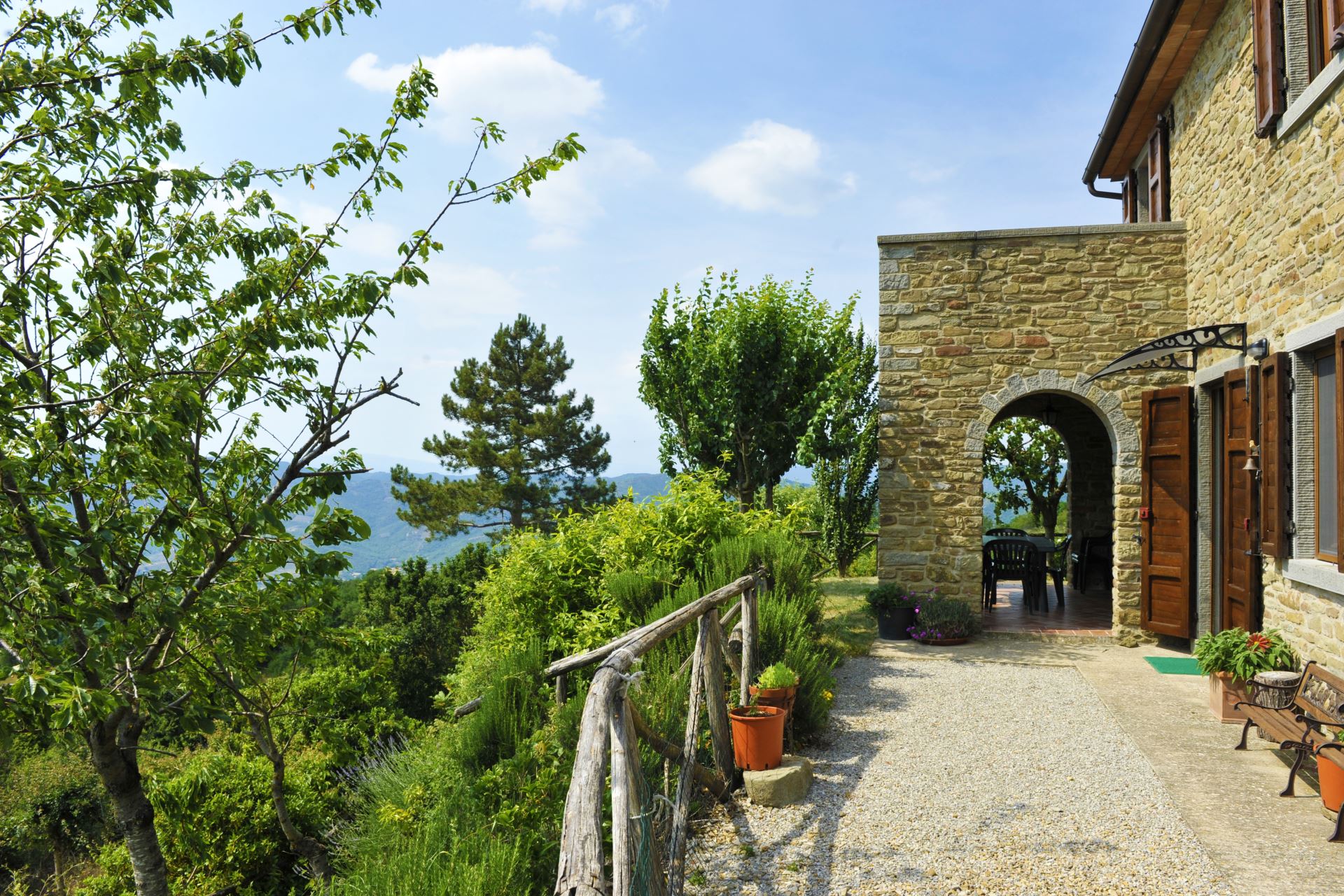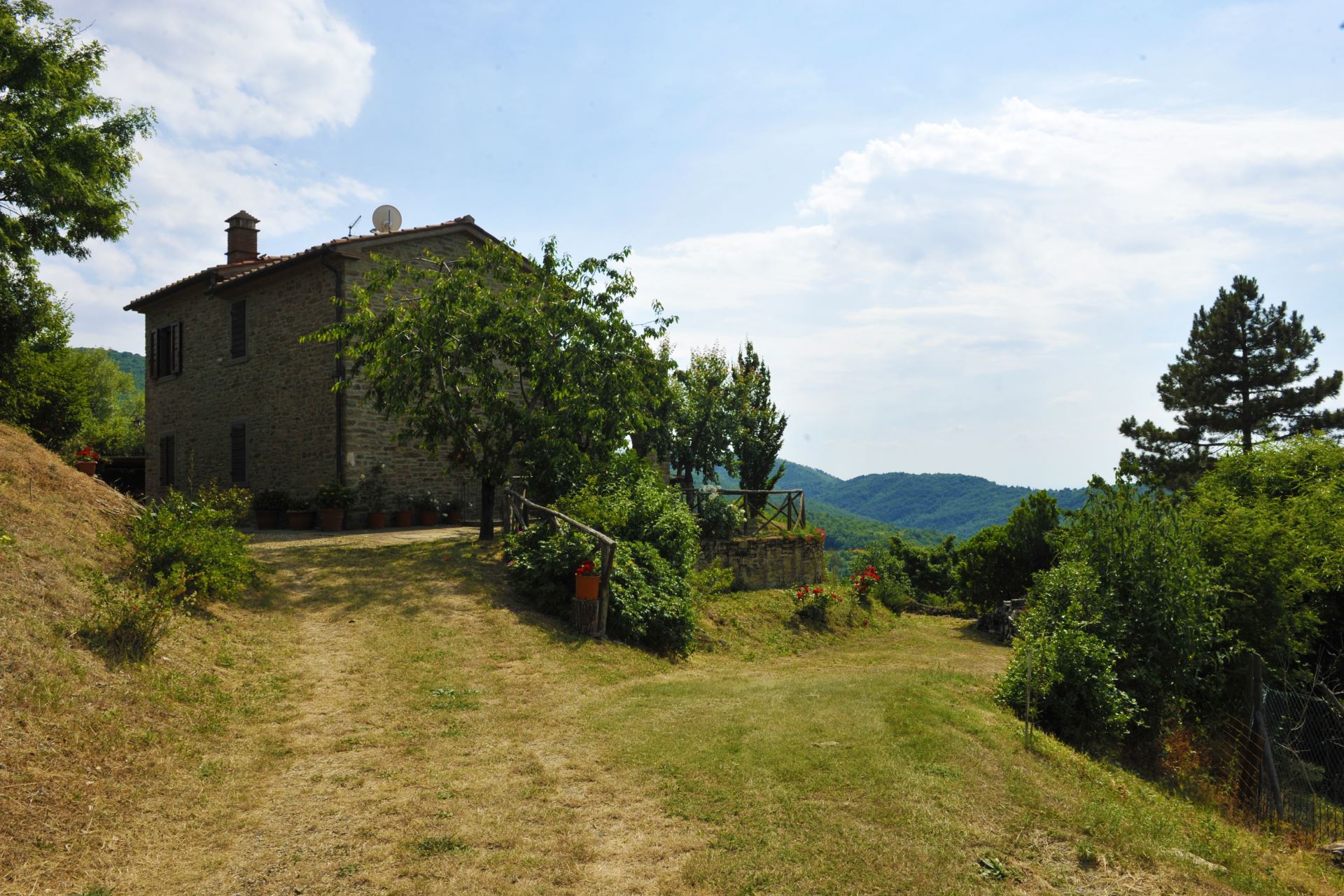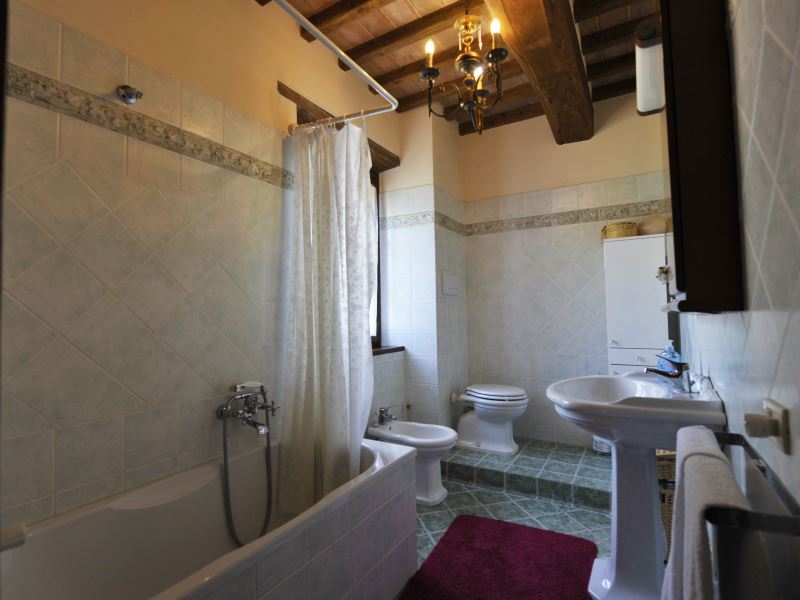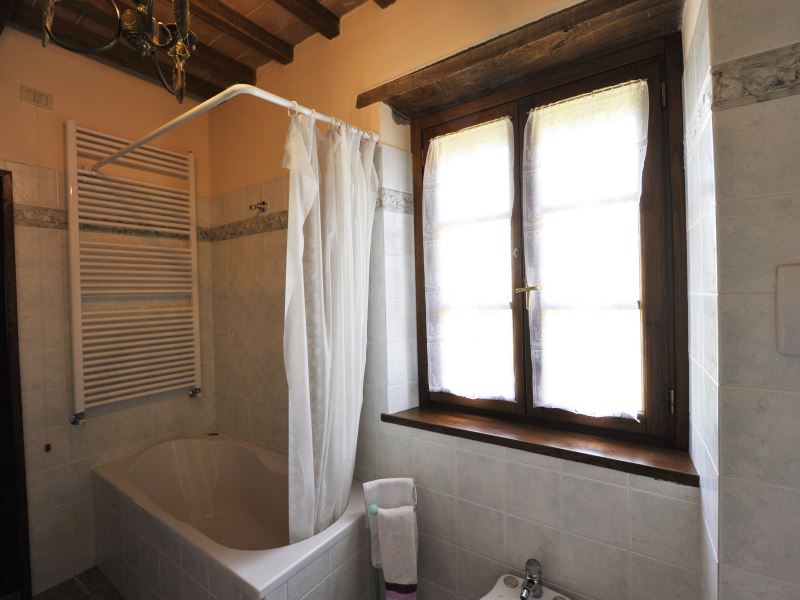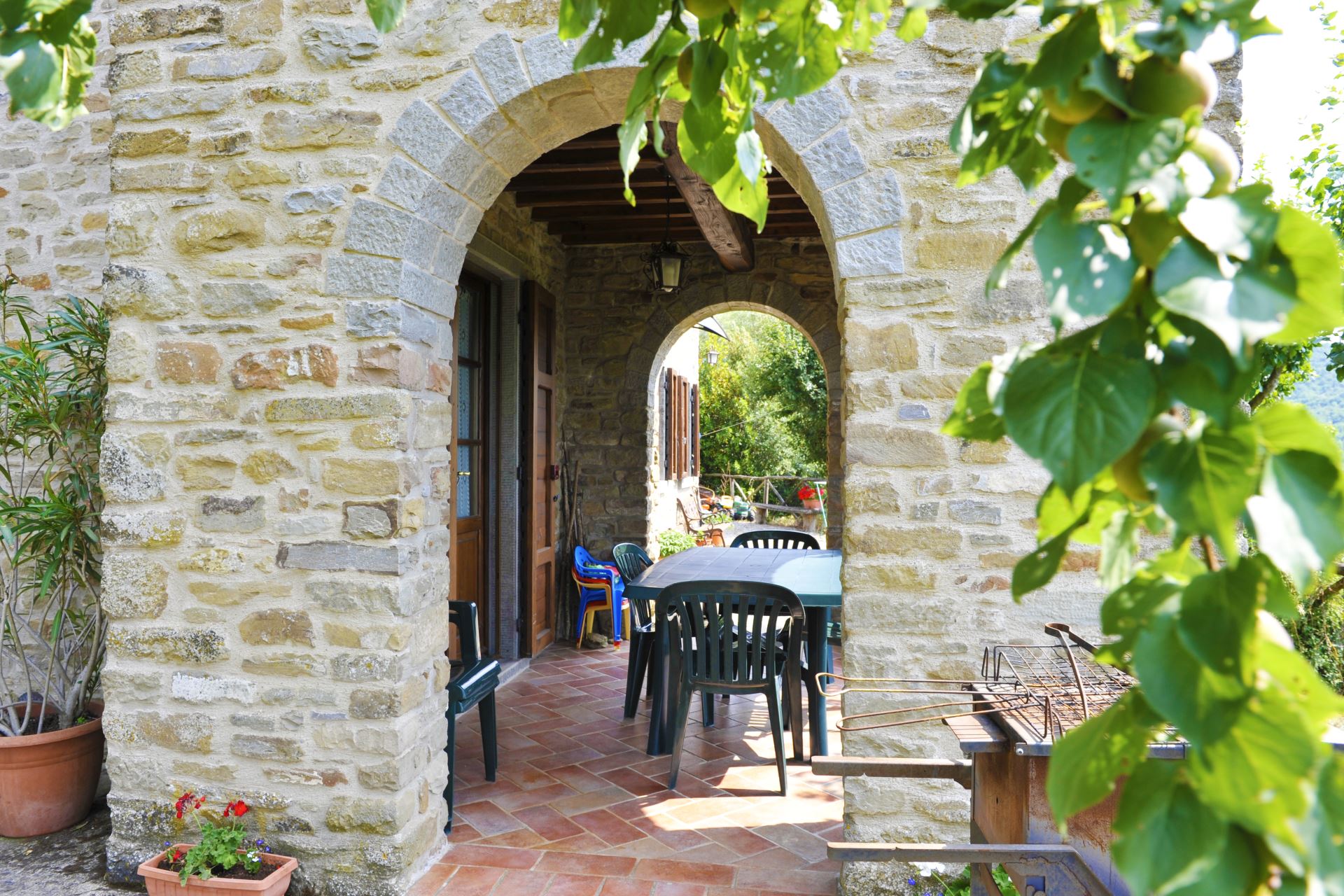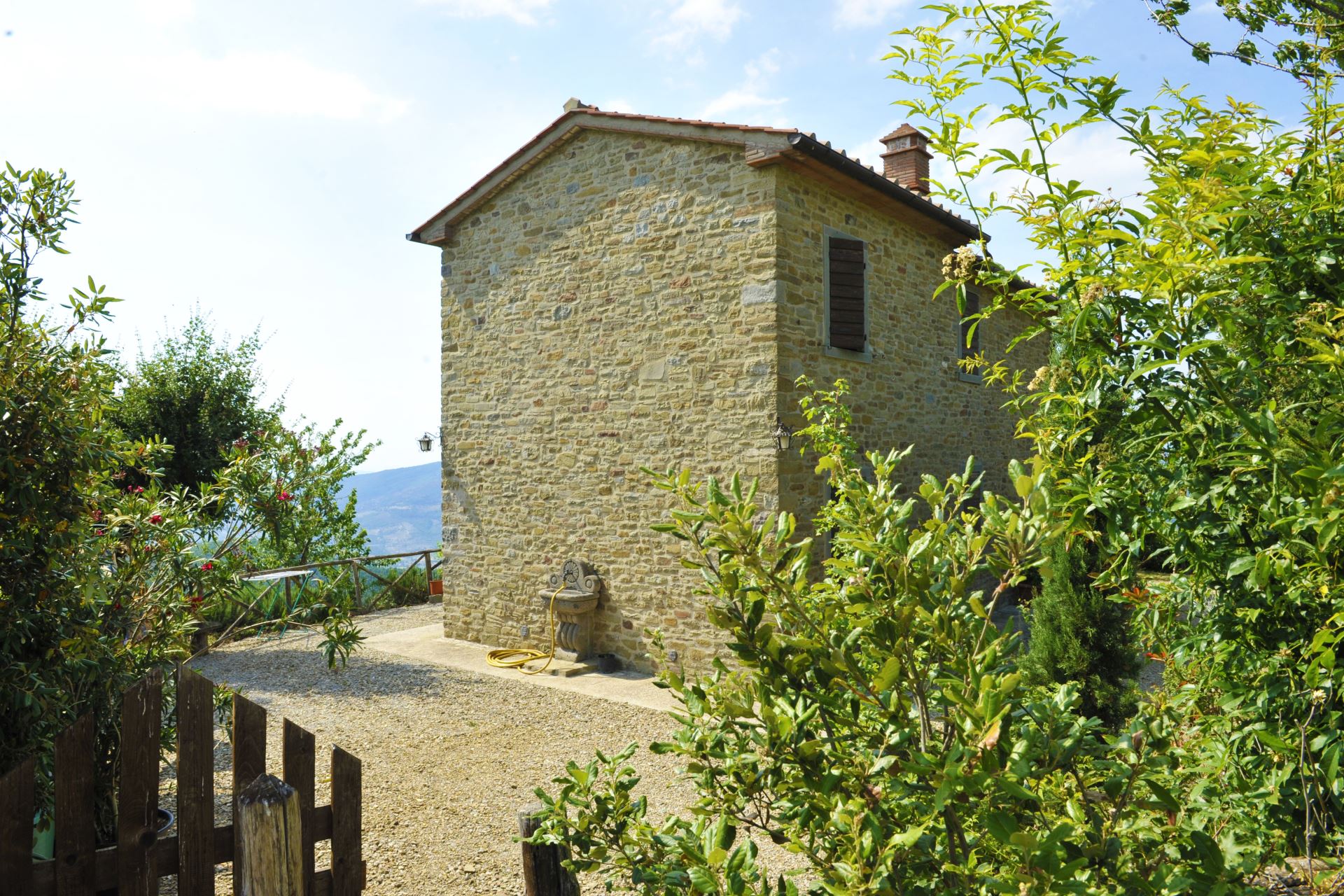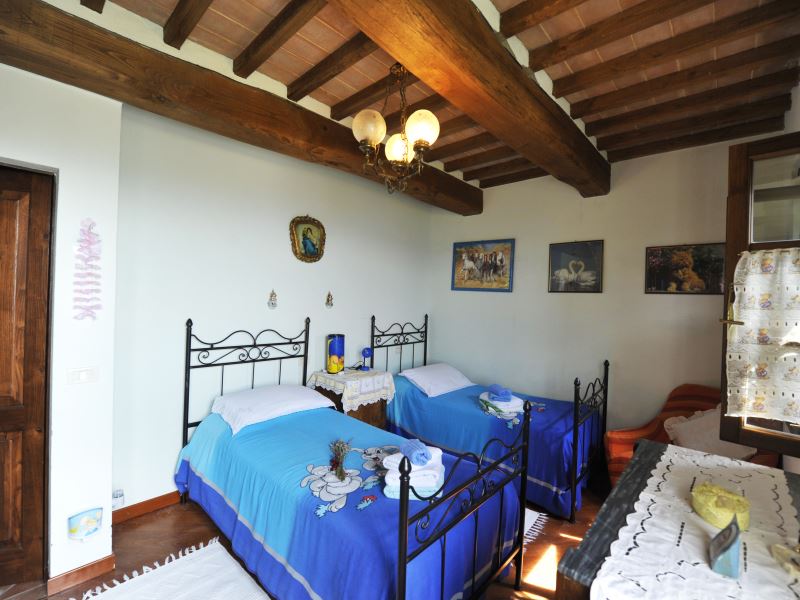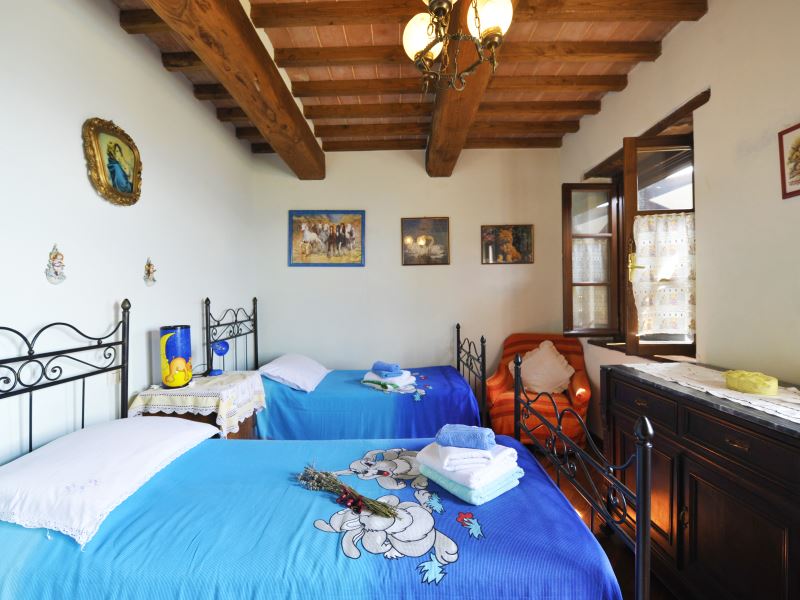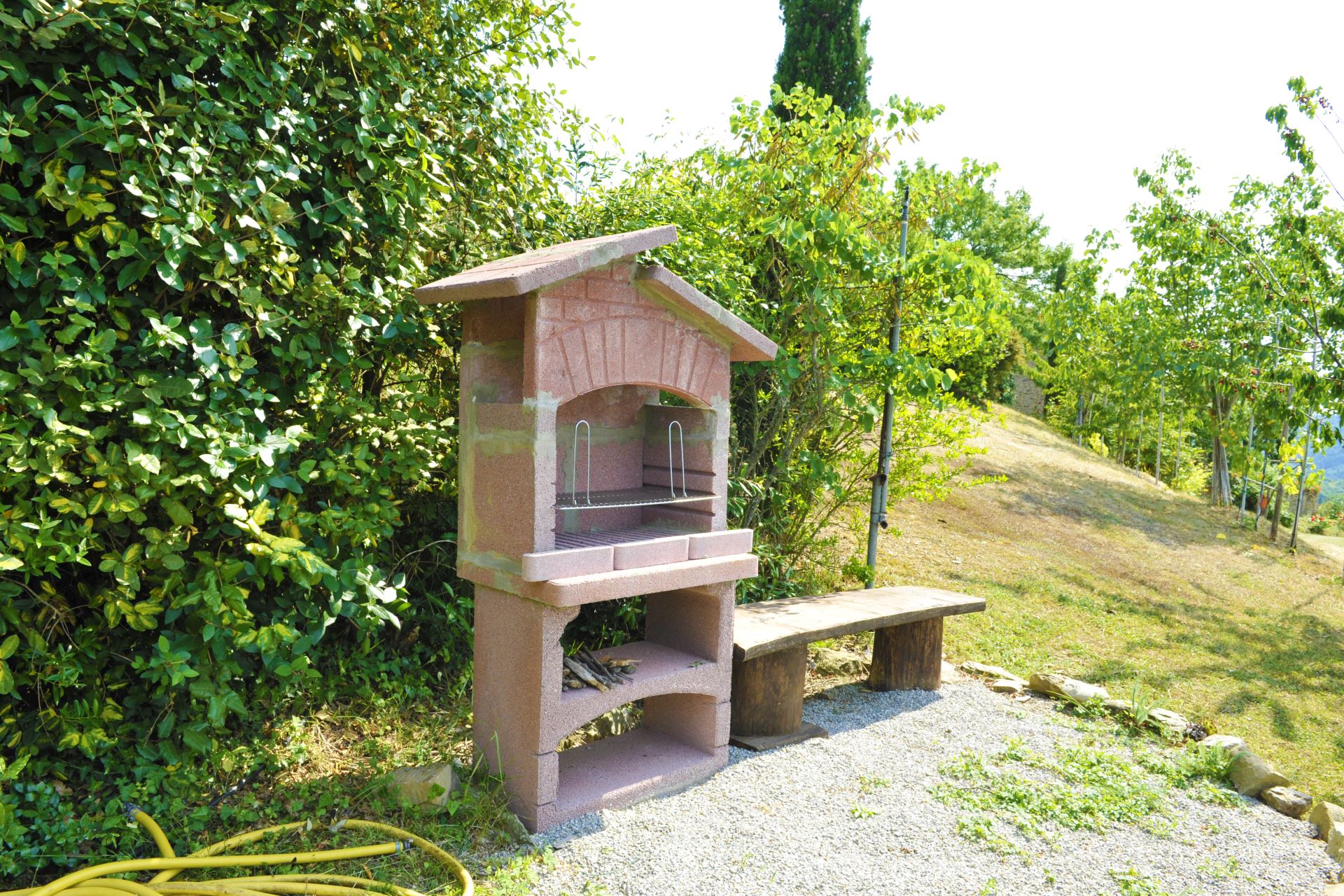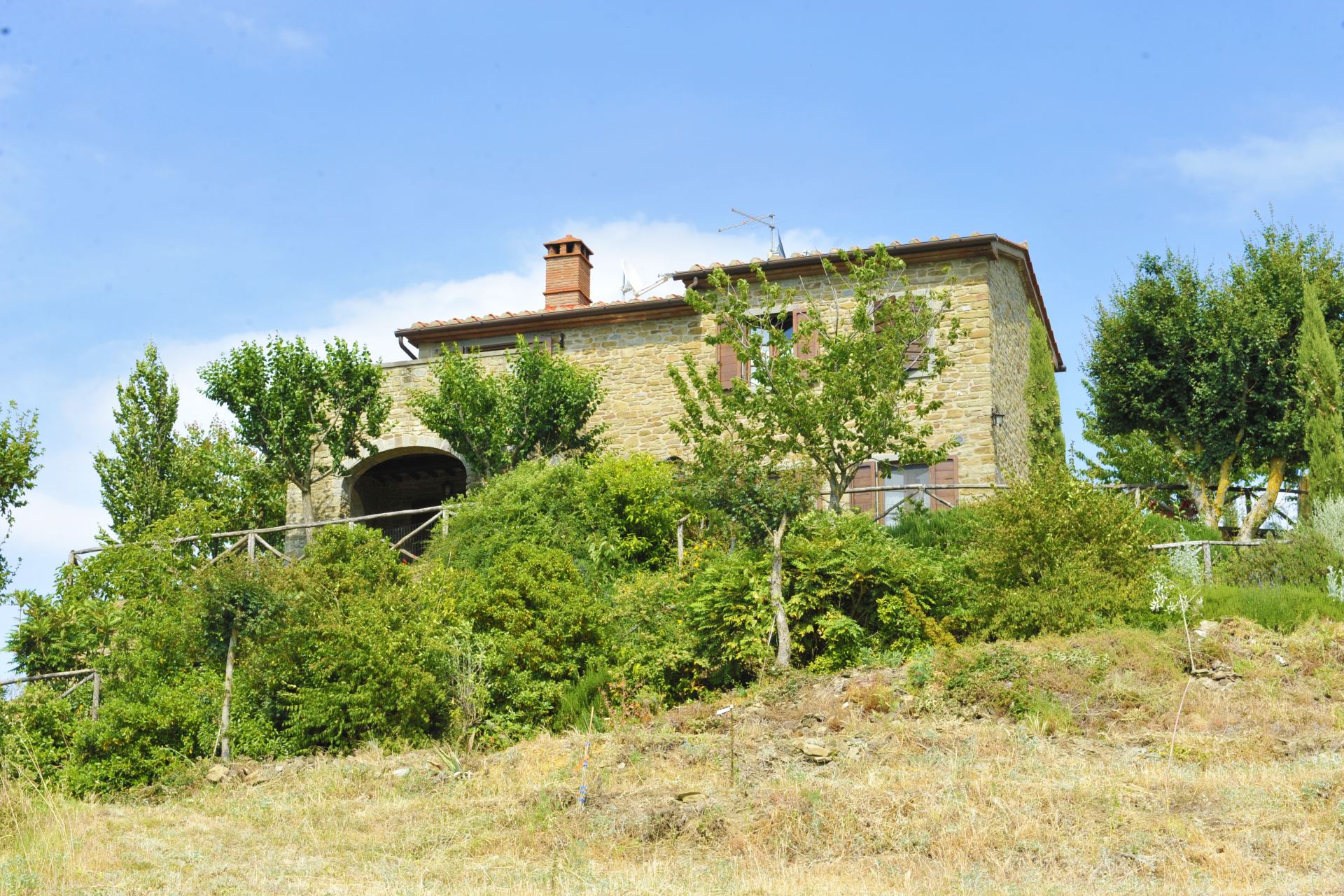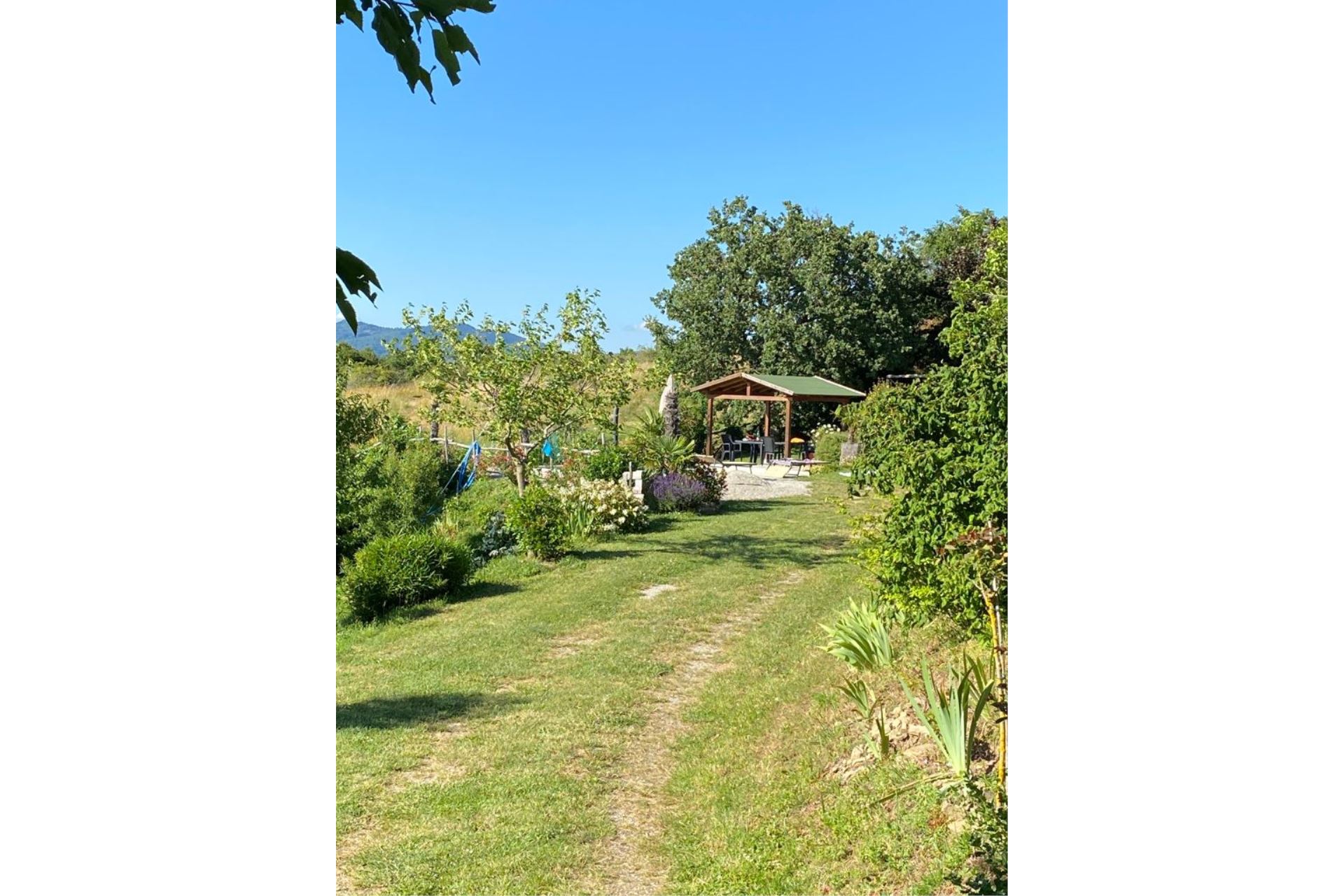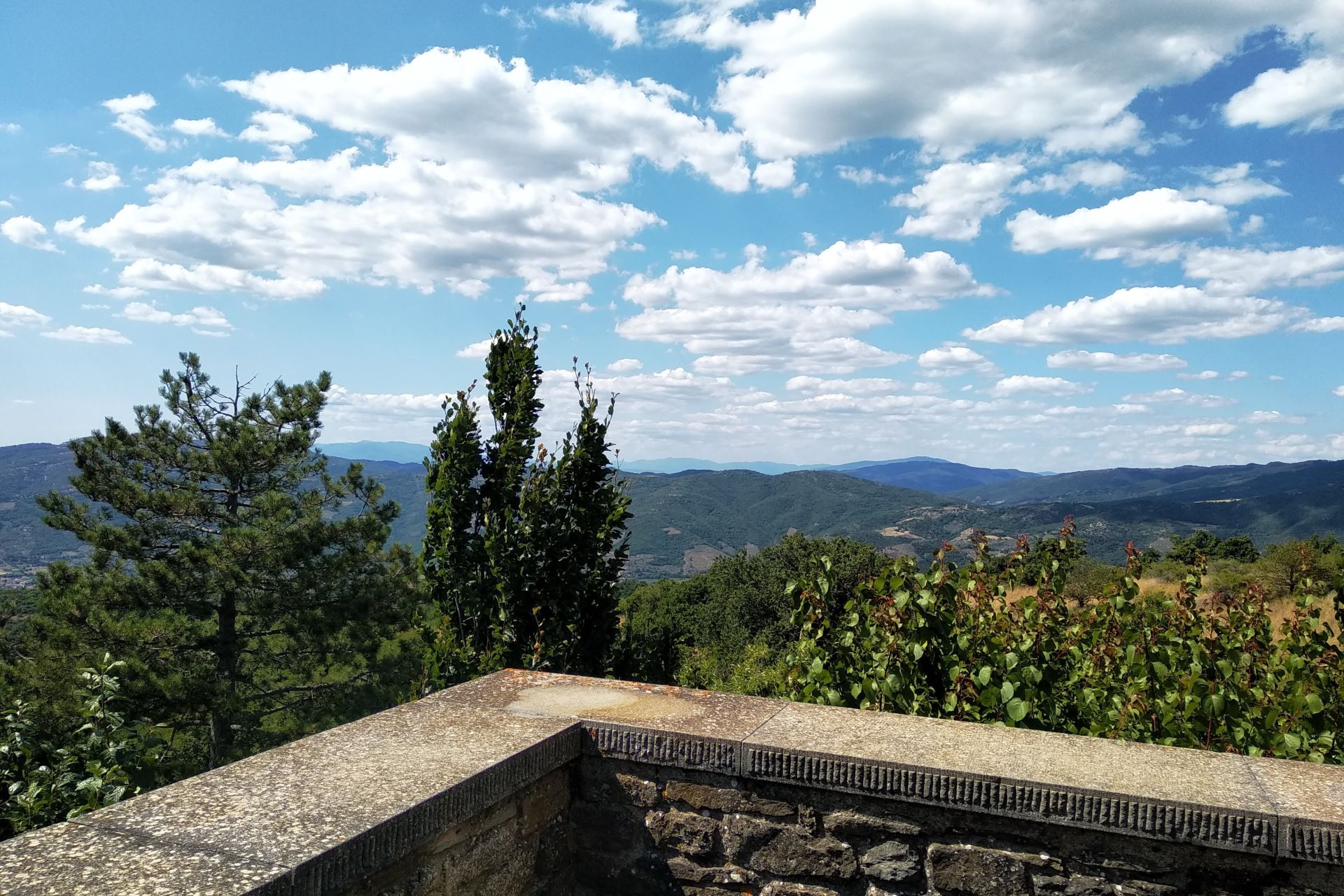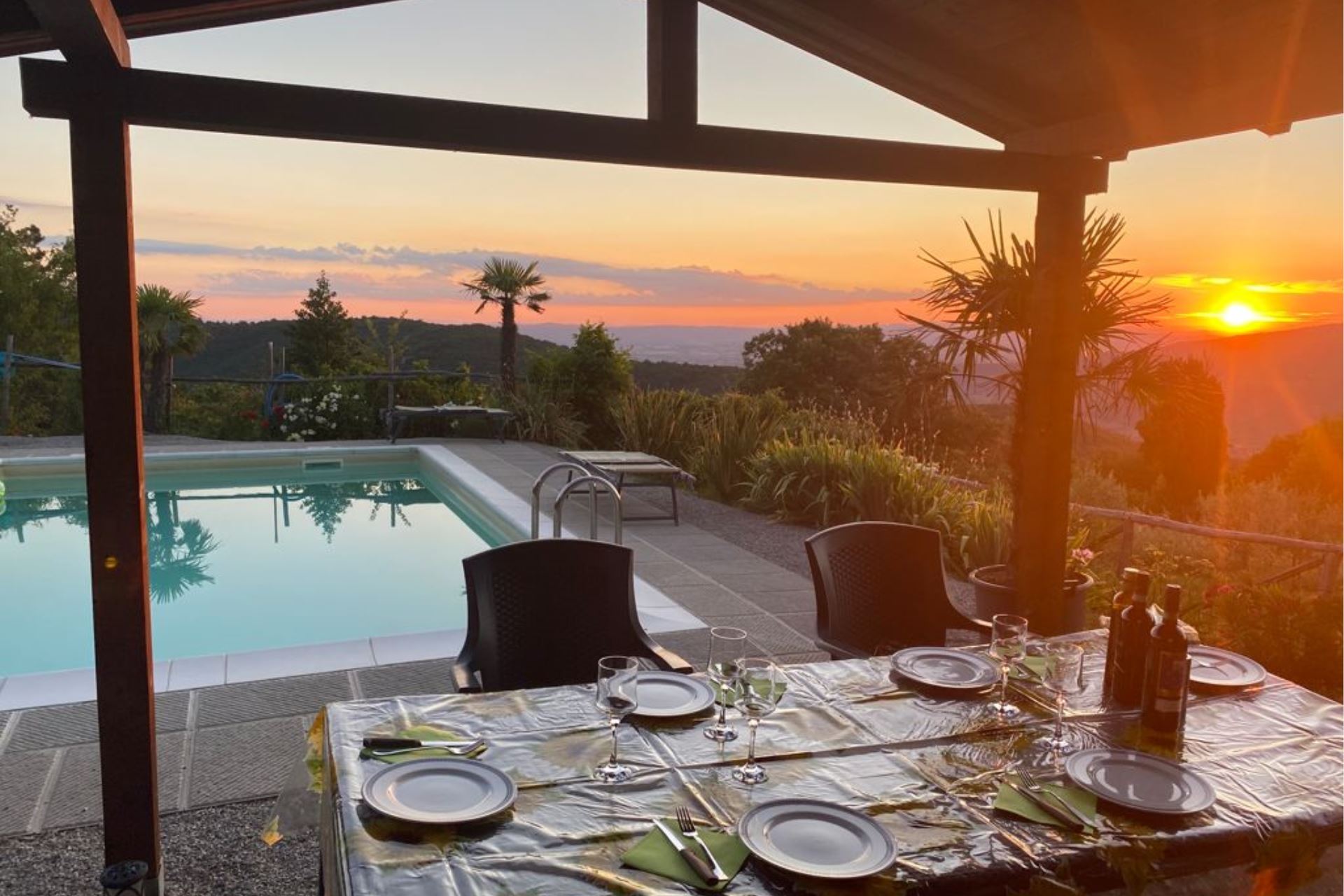 ---
Famille avec enfants
Pour couples
Téléviseurs
Lave-vaisselle
Machine à laver
Piscine privée
Barbeque
Animaux admin
Parking
Four
Sèche-cheveux
Clôturé
Aéroport de Perugia à

55 km
Autoroute A1 Monte San Savino à

35 km
Hôpital de Fratta à

20 km
Maisonnette en pierre en position isolée et extrêmement panoramique, à 15 km de Cortona, avec piscine privée et Wi-Fi. Jardin clôturé idéal pour les vacances avec vos animaux de compagnie. Parfait pour être en contact avec la nature.
---
Description
Casetta i Ciliegi est une ancienne maison de campagne en pierre, habilement rénovée, située dans une position extrêmement panoramique, à 750 m au-dessus du niveau de la mer, et qui fait partie du petit groupe de maison de Cantalena Alta. Casetta i Ciliegi est le lieu idéal pour ceux qui veulent passer des vacances loin de la vie frénétique de la ville pour être en contact avec la nature. Des bois verts, des collines escarpées et une campagne cultivée encadrent cette belle maison avec un grand espace extérieur clôturé où vous pouvez vous détendre dans la belle piscine privée (taille 7x4 m, profondeur 1,20-1,50 m) et dans le porche meublé de table, de chaises et de barbecue.

La belle ville de Cortona, avec ses ruelles en pierre, Rugapiana et l'église de Santa Margherita, et la ville médiévale de Castiglion Fiorentino sont toutes deux à environ 15 km et sont dotées de toutes sortes de commerces et de services. Casetta i Ciliegi est accessible par une route de montagne panoramique en partie non goudronnée (environ 4 km), et n'est pas recommandée pour les voitures de sport. La première fois, en particulier, sera un peu difficile, mais une fois arrivé, vous comprendrez que cela vaut la peine de faire l'effort d'admirer une si belle vue. Le mobilier est simple mais confortable et s'accorde bien avec les caractéristiques de la maison.
Description intérieure
REZ DE CHAUSSEE: portique équipé avec table et chaises pour manger en plein air, entrée dans le salon-salle à manger avec coin cuisine, canapés, TV et cheminée, buanderie.
PREMIER ETAGE: avec accès par escalier intérieur, chambre double avec terrasse panoramique, chambre avec deux lits simples, salle de bains avec baignoire. Possibilité d'ajouter un autre lit dans une chambre.

ÉQUIPEMENT:
Frigo avec congélateur, four, lave-vaisselle, cafetière expresso, chaise d'enfants
Machine à laver, sèche-cheveux, porte pour le baby-foot
TV-satellite, lecteur DVD, barbecue, connexion Internet Wi-Fi
Notes sur le prix
LE PRIX DE LOCATION COMPREND:
Piscine privée ouverte du 01/05 au 30/09.
Serviettes de piscine.
Connexion Internet Wi-Fi.
Bois pour la cheminée.
Propriétés livrées propres et équipées de draps et serviettes de bains (changement hebdomadaire).
Lit pour le bébé (enfants jusqu'au 3 ans) sur demande au moment de la réservation.
Électricité, eau chaude et froide.

LE PRIX DE LOCATION NE COMPREND PAS:
Caution Euro 200 (à correspondre à votre arrivée, et elle sera gardée par le propriétaire pour la durée de votre séjour).
Nettoyage final obligatoire Euro 90.
Chauffage Euro 10 par jour (si utilisé).
Animaux admis contre paiement de Euro 6 chacun par jour.
Taxe de séjour Euro 1,50 par personne par jour, seulement pour les 4 premiers jours, enfants de moins de 12 ans sont gratuits.
---
Commentaires
Alex (Uk) - giugno 2022
We had a wonderful stay at Casetta i Ciliegi. The position of the house is amazing - high up in the Tuscan hills with incredible views to the valley beneath and the surrounding hills. Secluded and private, it's a perfect place to relax and unwind. There's plenty of walking that can be done from the house with various different trackways leading around the wooded landscape with stunning views on all sides. Roberta and her husband (the owners of the house) were excellent hosts and we received a very warm welcome despite our late arrival.
Richard (UK) - maggio 2022
We had a fantastic stay at this peacefull tuscan retreat, the views are breathtaking, the house is nice and clean very traditional. A car is a must as the location is remote but if your after peace and quiet with a stunning view this is the place for you!
Robert (Deutschland) - settembre 2021
Das Haus ist in der Tat exakt so wie beschrieben - wer Italien und insbesondere die Toskana liebt - wird hier eine sehr schöne Zeit verbringen.
Ein Rustiko an einsamer Stelle, aber so exponiert, dass man die Natur und den Ausblick genießen kann. Viel mehr Privatsphäre als dort ist nciht möglich. Wichtig ist aber auch, dass das Haus trotz alter Substanz, charmanter Möbelierung, alles für den täglichen Gebrauch vorhält. Wer hier Urlaub verbringt, braucht eigentlich fast nichts mitbringen: Küche fast komplett, TV-Entertainment, Waschmaschine, Spülmaschine, Handtüchter, sogar für den Pool, ...
Ganz wichtig für uns: das Garten ist in der Tat vollständig umzäunt, ein Hund kann dort eigentlich nicht weglaufen.
Korrekt ist in der Beschreibungen auch, dass man das Haus mit tiefergelegten Autos nicht anfahren kann. Die Zufahrt bis zur Hauptstraße ist mindestens 3,9km eine Schotterpiste, die sich allerdings mit einem normalen Auto bewerkstelligen läßt.
E. Manjula (Belgium) - agosto 2021
We enjoyed our stay at the casetta very much. It was very suitable for 3 persons. It was well equiped and especially the stunning view over the hills is priceless.
Ben (NL) - agosto 2021
Perfecto!
Wij verbleven 1 week in Casetta I Ciliegi. Wat kregen we een warm welkom door de eigenaren Roberta en Stefano.
En wat een schitterende plek om te vertoeven. Allereerst het huis is prima uitgerust en van alle gemakken voorzien. Ziet er netjes en goed verzorgd uit. De tuin rond het huis is ruim voorzien van mooie bloemen en biedt veel ruimte. In de tuin heb je een mooi uitzicht op de omgeving. 's Avonds kan je genieten van de mooie zonsondergangen bij het huis of lekker bij het zwembad. En ja het zwembad is ook gewoon goed en een heerlijke verkoeling tijdens een hete zonnige dag. Goede ligstoelen en ook een zitgelegenheid om even in de schaduw te zitten. Heerlijk gewoon.
Voor de boodschappen en eventuele uitstapjes moet je wel de tijd nemen maar dat weegt niet op tegen deze schitterende plek. Het is elke weer een fijn thuiskomen, ondanks de onverharde weg naar het huis toe.
Al met al raden we deze woning zeker aan. Wij willen zeker terugkomen.
Dank je wel Roberta en Stefano voor jullie gastvrijheid! We hebben erg genoten.
*******
Perfecto!
We stayed 1 week in Casetta I Ciliegi. We were given a warm welcome by the owners Roberta and Stefano. And what a wonderful place to stay. First of all, the house is well equipped and has all conveniences. It looks neat and well cared for. The garden around the house is spacious with beautiful flowers and offers a lot of space. In the garden you have a nice view of the surroundings. In the evening you can enjoy the beautiful sunsets at the house or by the pool. And yes the pool is just as good and a delicious coolness during a hot sunny day. Good loungers and also a seating area to sit in the shade. Delicious just like that. For shopping and any trips you have to take the time but that does not offset this beautiful place. It is always a nice homecoming, despite the unpaved road to the house. All in all, we would definitely recommend this house. We would certainly like to come back.
Thank you Roberta and Stefano for your hospitality! We have enjoyed it very much.
Roger (The Netherlands) - agosto 2021
Nice and comfortable home, even more spacious then to be expected from the pictures. Amazing views and great outdoor space. Very cosy atmosphere with lots of Religious reliquaries to find throughout the home. Nice cool pool during the warm week. Only thing to mention is the hilly and unpaved ride to town. Don't bring your sportscar for the ride. Both Cortona and Castiglion Fiorentina are about half an hour away to find restaurants, supermarket etc
Felix (Germany) - luglio 2021
We absolutely loved the house and the garden/pool area. it's a completely private space with a more than stunning view. The host was lovely and the communication was very good. The property is located on top of the beautiful tuscan hill, right above the city of cortona. You should have a car with you because you need to take a 20 minutes drive to the next shopping location. Therefore you are rewarded with the outstanding view. We can absolutely recommend staying at this place and i'm sure we will come back.
Johann, Barbara und Lucy (Germany) - giugno 2021
Wunderschöne ruhige Lage in den Bergen der Toskana. Das Haus ist sehr gepflegt, der Garten mit seinen Kirschbäumen und vielen mediteranen Blumen ist ein Genuss fürs Auge und lädt zum Verweilen ein. Auch der Poolbereich mit Liegen und überdachten Sitzgelegenheiten lassen keine Wünsche offen. Auch für Hunde ein Paradies, der wirklich sehr große Garten ist komplett eingezäunt. Auch die Vermieter sind super nett. Liebe Roberta, lieber Stefano herzlichen Dank für 2 super Ferienwochen. Wir waren zum 2. Mal hier und werden nächstes Jahr sicher wiederkommen.
Johann, Barbara und Lucy
* English
Wonderful quiet location in the mountains of Tuscany. The house is very well maintained, the garden with its cherry trees and many Mediterranean flowers is a delight for the eye and invites you to linger. The pool area with loungers and covered seating leaves nothing to be desired. Also a paradise for dogs, the really very large garden is completely fenced. The landlords are also super nice. Dear Roberta, dear Stefano, thank you very much for 2 great weeks of vacation. We were here for the 2nd time and will definitely come back next year.
Johann, Barbara and Lucy
Toby (Italia) - giugno 2021
Well, what can I say.... A truly wonderful place to pass a holiday. For lovers of peace, quiet and amazing countryside this place is a dream. It's perfect for dog owners - the house and garden are completely fenced with loads of space and shade for your hound to lounge in when not hunting lizards or romping around. You can walk to the gate, leave the property and walk for hours without seeing a car or people. Surrounded by beautiful oak woods, songbirds and lots of fauna. The house has everything you could possibly need and a beautiful drive gets you to Cortona for sightseeing and restaurants and Castiglion or Camucia for supermarkets. I'd advise not bringing a lowslung sports car as the roads aren't paved but it's not problem for anything that's not a Lotus or a Ferarri! We spent the most wonderful week soaking up the peace and quiet and staring out at the spectacular views. Highly recommended.
Angelo (Italy) - luglio 2020
Posto tranquillo ed incantevole paesaggio mozzafiato rilassante . proprietari carini e disponibili ….TOP
sicuramente ritorneremo...
English
Quiet and enchanting relaxing breathtaking landscape. nice and helpful owners .... TOP
surely we will return ...
Simona (CZ) - settembre 2019
We stayed for two weeks in this beautiful villa. The villa is clean, specious and well equipped. The property is nicely maintained with trees and a lots of plants. The sunsets seen from the villa are unforgettable.
The pool area is also great and we enjoyed the pool itself as well especially the kids.
The only disadvantage is the long rough and sometimes quite steep road from the nearest city leading to the house. But we made it also with a regular car but with a SUV it would be much easier.
It was a wonderful stay. Sending thanks the owners and the garden keeper.
Simona (CZ) - agosto 2019
Perfect Stay!
We had a wonderful stay at Casetta Ciliegi. All looked exactly as on the pictures and the property and around the pool even better. We had a great welcome from the owners who left a bottle of Prosecco, some Italian pastry and mini pizzas in the house for us. The views are breathtaking and the daily sunsets are just beautiful. The kitchen is fully equipped, the rooms quite big and well furnished. We had pool towels for our disposal as well. We really recommend Casetta i Ciliegi. Just take a SUV and not a sports car or a limousine, the uphill road to the house is quite rough and long. But we made it with our Renault Talisman ?? It is also quite away from the nearest town about 30 min. by car either to Castiglion Fiorentino or on the other side of the hill to Cortona. But therefore, it is peace and quiet up here. Thank you!
Eggo (DE) - luglio 2019
Sensationell schöne Lage am Berg, toller Ausblick, wunderschön, Schicker Pool - alles, was man braucht und sich wünscht im Urlaub. (nur Kleinigkeiten: Ein Rührbecher/Litermaß wäre noch schön, und gern etwas deutlicher auf die doch recht abenteuerlich Anfahrts-Piste hinweisen) Sehr nette Betreiber, unkompliziert und sympatisch. Wir haben uns sehr wohl gefühlt, die zeit war schlichtweg zu kurz - nächstes mal bleiben wir da unbeding länger ! Es war einfach toll dort mit der Familie ! Vielen Dank, es war sehr schön !
Eggo (Germany) - luglio 2019
Sensationell schöne Lage am Berg, toller Ausblick, wunderschön, Schicker Pool - alles, was man braucht und sich wünscht im Urlaub. (nur Kleinigkeiten: Ein Rührbecher/Litermaß wäre noch schön, und gern etwas deutlicher auf die doch recht abenteuerlich Anfahrts-Piste hinweisen) Sehr nette Betreiber, unkompliziert und sympatisch. Wir haben uns sehr wohl gefühlt, die zeit war schlichtweg zu kurz - nächstes mal bleiben wir da unbeding länger ! Es war einfach toll dort mit der Familie !
Ulrich (Deutschland) - maggio 2017 Wer Ruhe und Entspannung sucht ist dort sehr gut aufgehoben. Haus, Garten und Pool sehr gepflegt. Nette Vermieter, die dafür sorgen, dass sich die Feriengäste ungestört fühlen.
D. Andrew (UK) - luglio 2016 We feel privileged to have spent two amazing weeks at Casetta i Ciliegi. The hosts Were exceptional and did so much to ensure that our holiday was perfect. It was great to be so close to nature but to also have a pool and the facilities of the house. Spectacular views over Tuscany cannot be beaten.
A. Kerstin (Germany) - maggio 2016
Wuderbar abgeschiedenes Domizil
Alles bestens, eigentlich. Um den Berg hinaufzukommen, ist 4WD von Vorteil, aber kein Muss. Bemerkenswert sind die Herzlichkeit und Großzügigkeit der Besitzer. Uns beschenkten sie mit einer Flasche Rotwein und frischen Pizzastücken. Haus und Grundstück sind wirklich abgelegen, trotz ständig bewohnter Nachbarschaft. Warnung vor den Wildschweinen, die das Terrain hinter dem pittoresken kleinen Friedhof "bevölkern", aber wegen der massiven Zäune nicht aufs Grundstück gelangen können. Pool ist top und wurde bei uns alle drei Tage vom Besitzer in frühester Frühe heinzelmännchenhaft gesäubert. Elektroanlage des Hauses ist nicht die stärkste, man kann nur einen großen Abnehmer wie Herd etc. nutzen, sonst fliegt die Sicherung raus, aber das ist angesichts der außergewöhnlichen Schönheit des Ortes, eine Marginalie. Wir würden wieder hinfahren.

R. Nathalie (FRANCE) - agosto 2015 A lovely and comfortable house in a very quiet setting. The perfect place for a get-away-from-it-all holiday./Une belle maison confortable dans un cadre très reposant. Le lieu idéal pour un séjour loin du tumulte de la ville.

Carola Irene (Italia) - maggio 2015
una vacanza relax
Io e mia figlia di 16 anni siamo state ospiti in questo casale bellissimo. Tutto veramente perfetto. Pulizia ottima, stanze ampie e dotate di tutto. Come in casa propria. I padroni di casa gentili e disponibili. Il giardino completamente recintato è stato perfetto per i miei due cagnolini. La piscina attrezzata, anche se non erano giornate calde, era tanllmente invitante che un bagno lo abbiamo anche fatto. Sicuramente da rifare. La strada per raggiungerla in effetti è sterrata e bisogna percorrerla piano, ma avevamo portato il necessario e decisamente si può soggiornare in completo relax.
---
Autres propriété
qui peuvent vous intéresser
Autres propriété dans la destination Cortona Et Valdichiana
FATTORIA LA GABOLA - LA TURATA


Cortona
MOLIN VECCHIO - MOLIN VECCHIO 9


Foiano della Chiana