Ca De Tonco
Arezzo, Toscana
---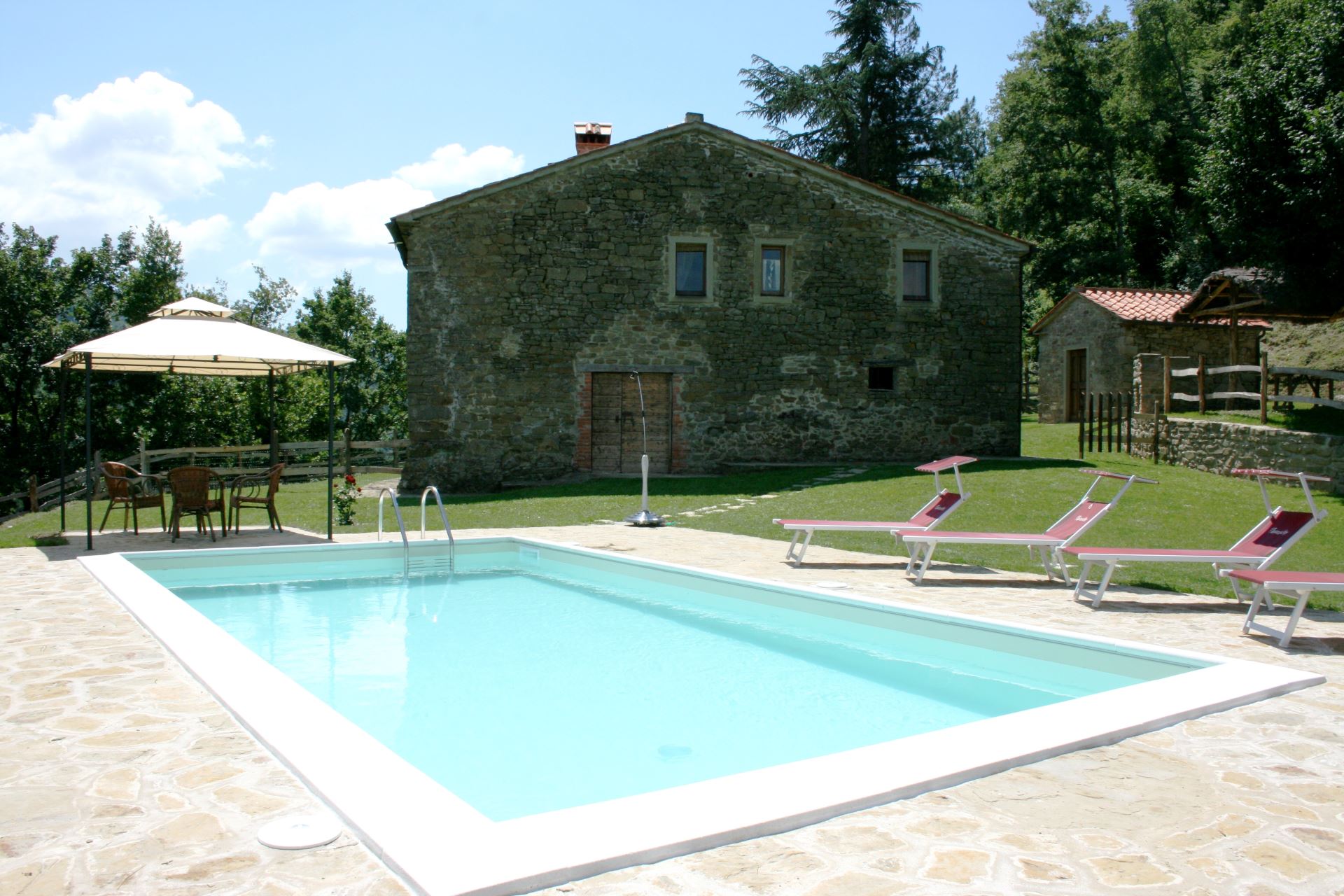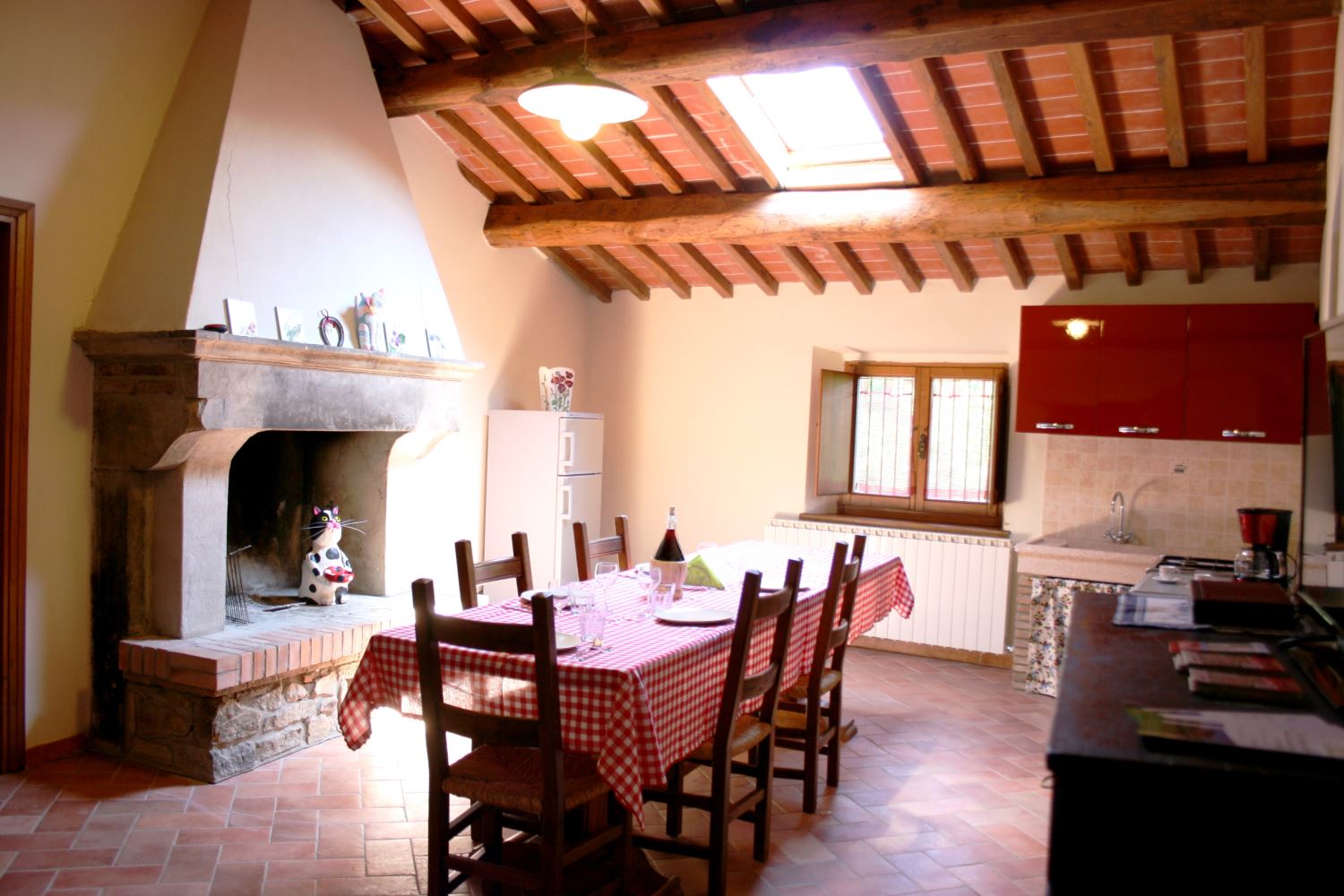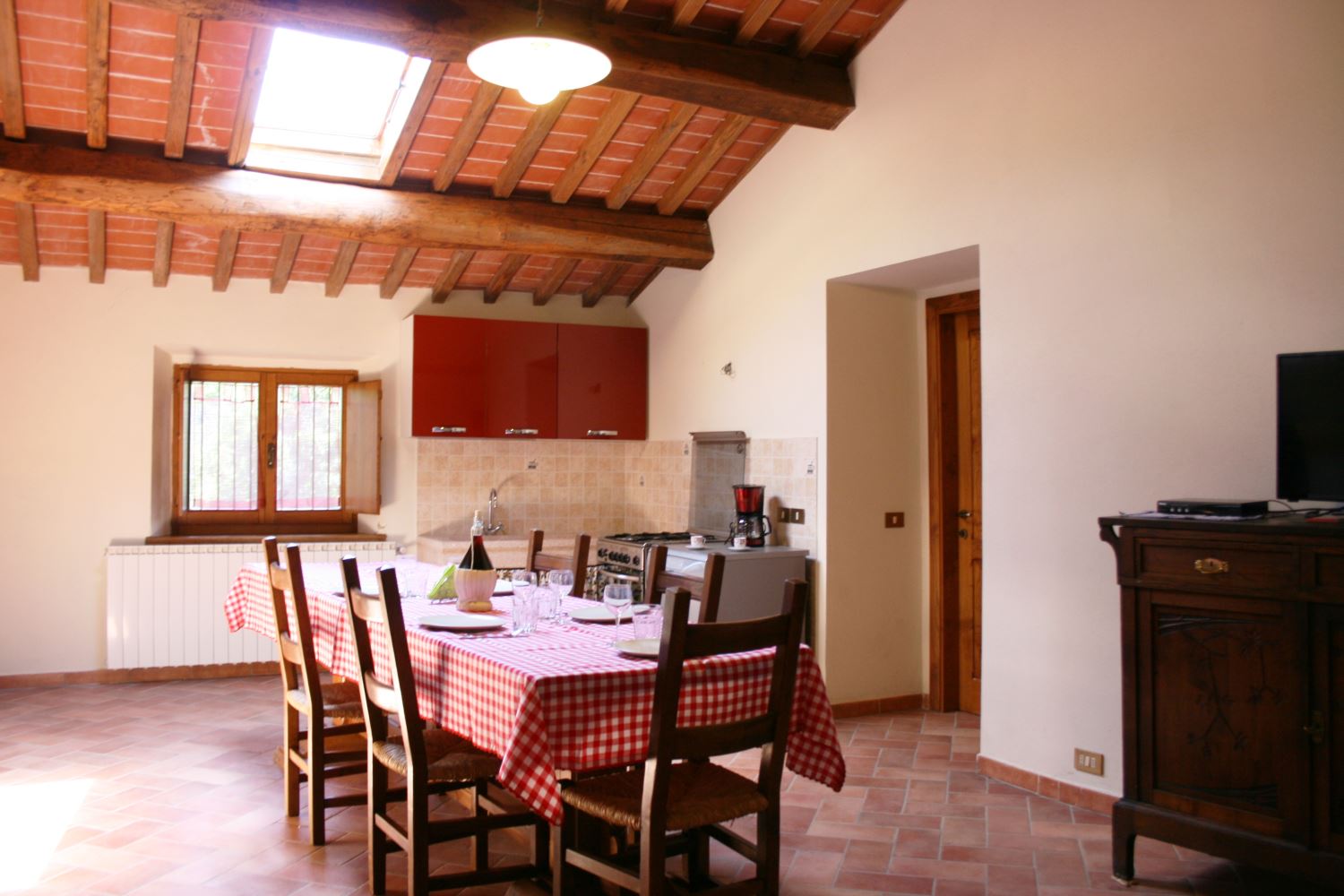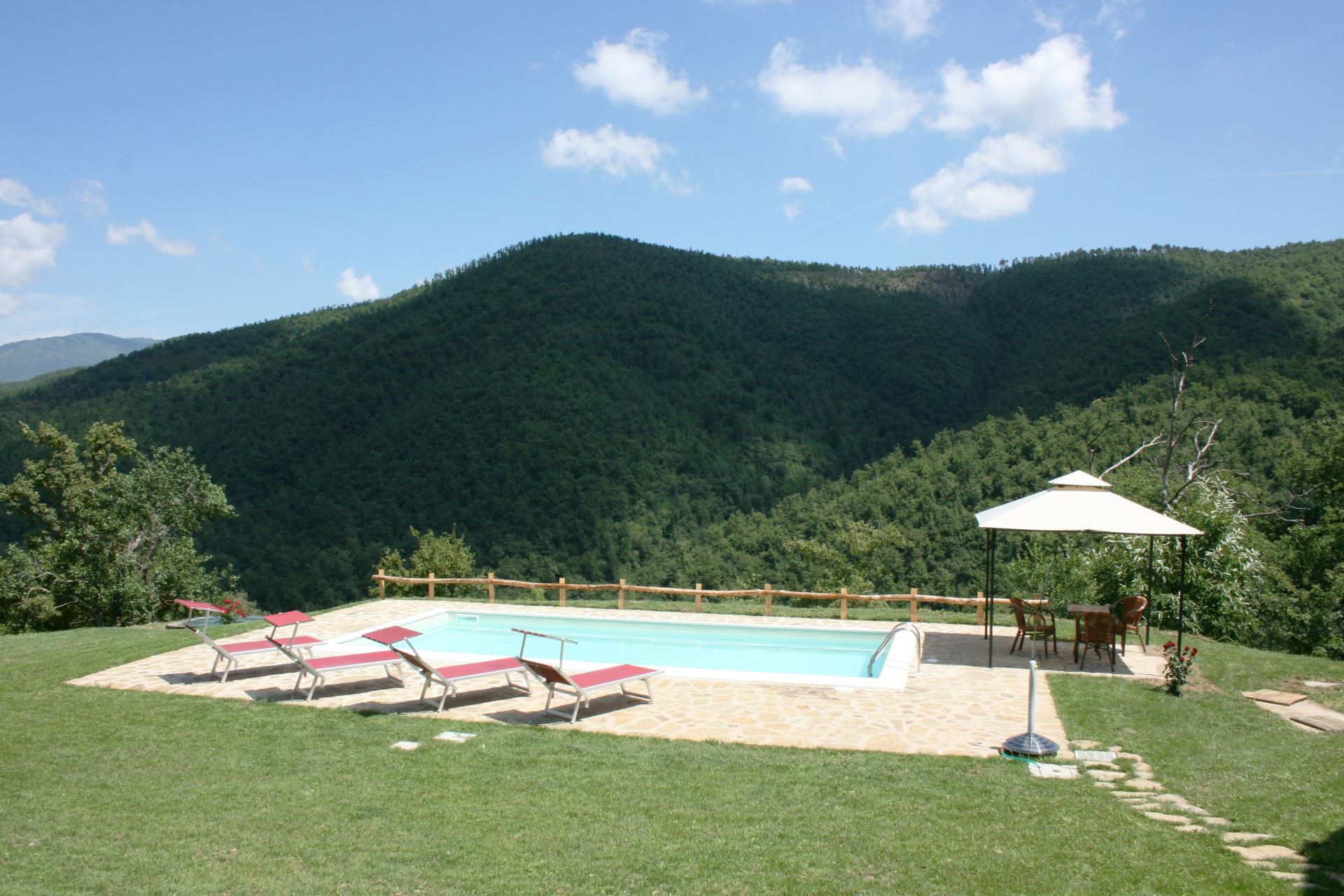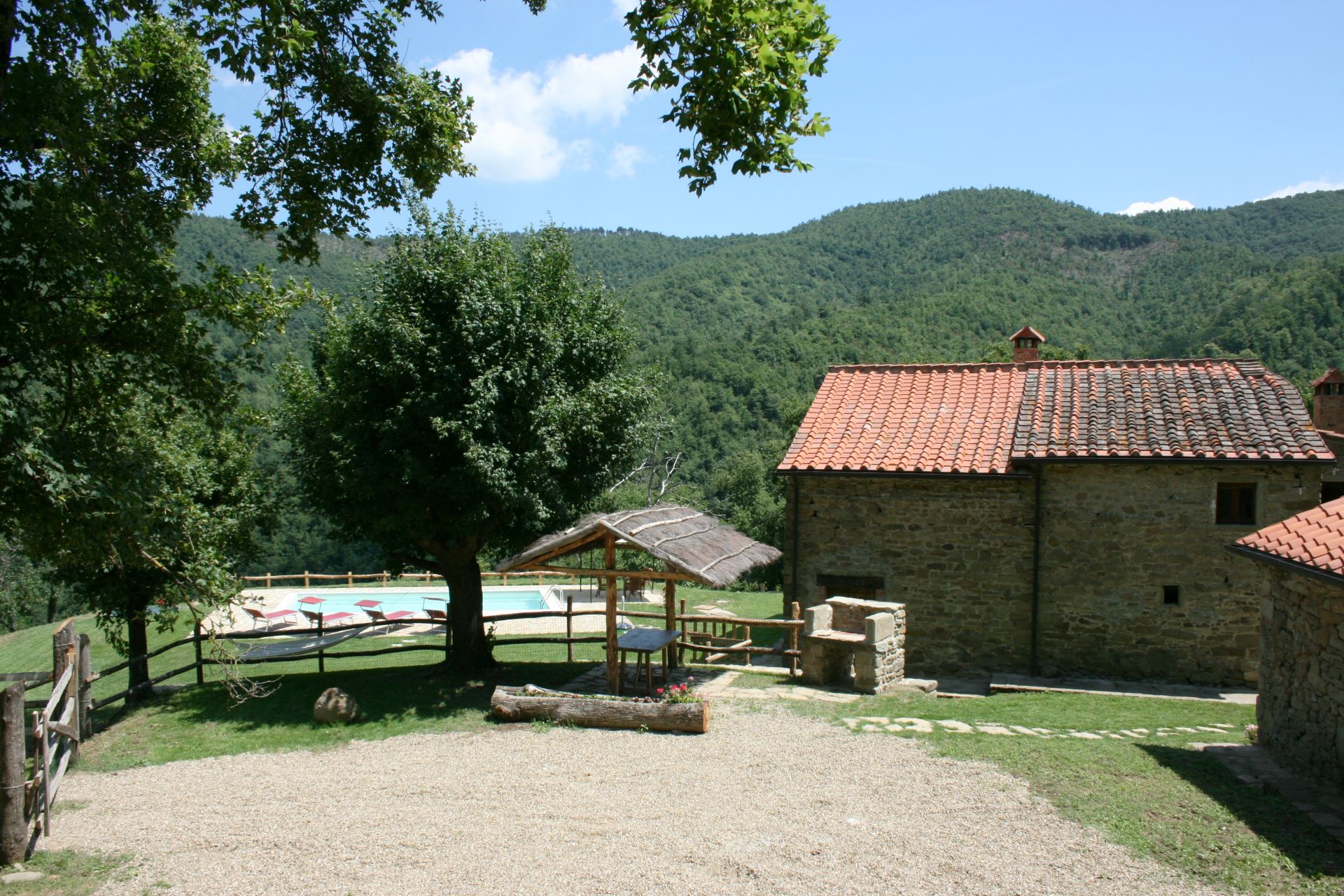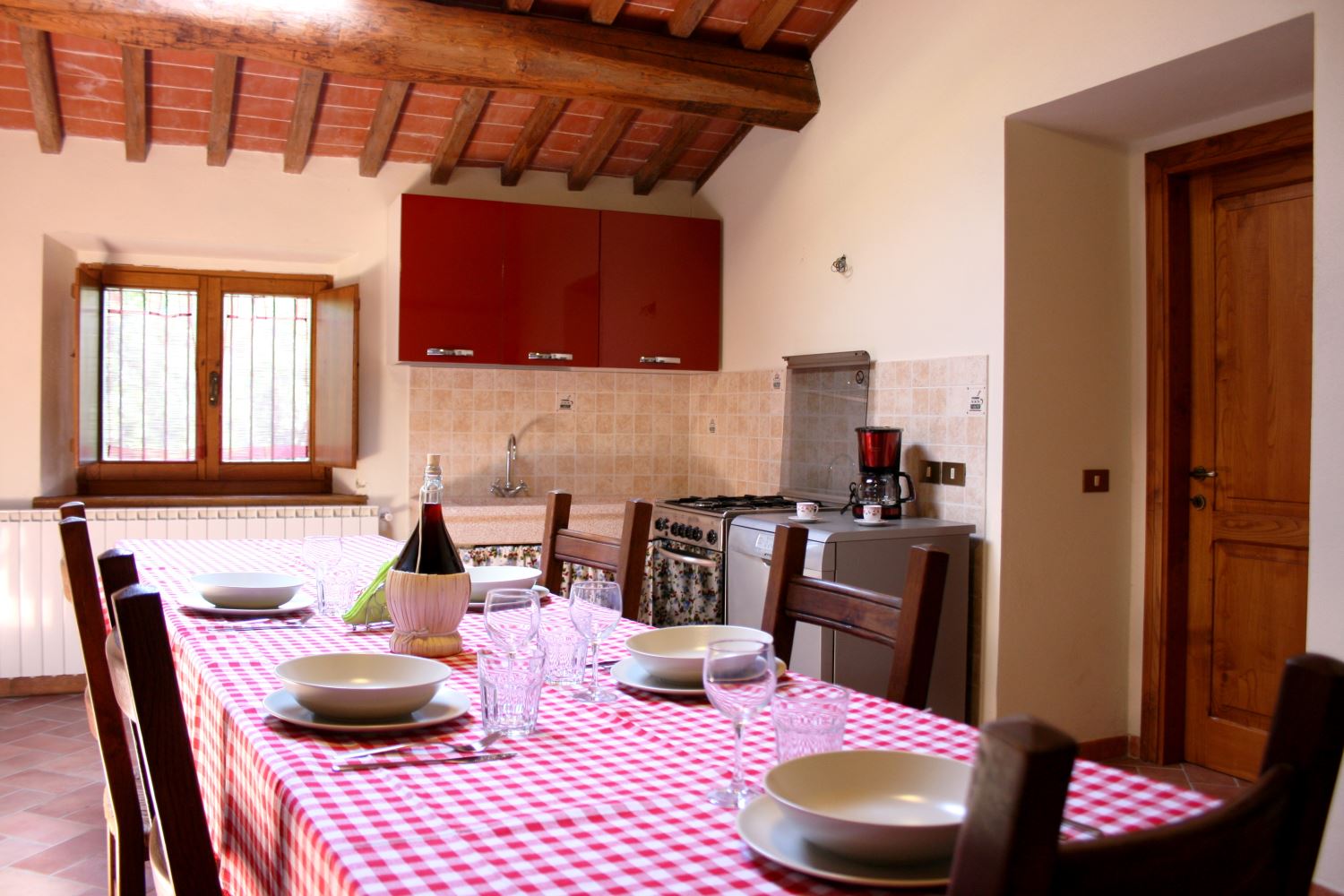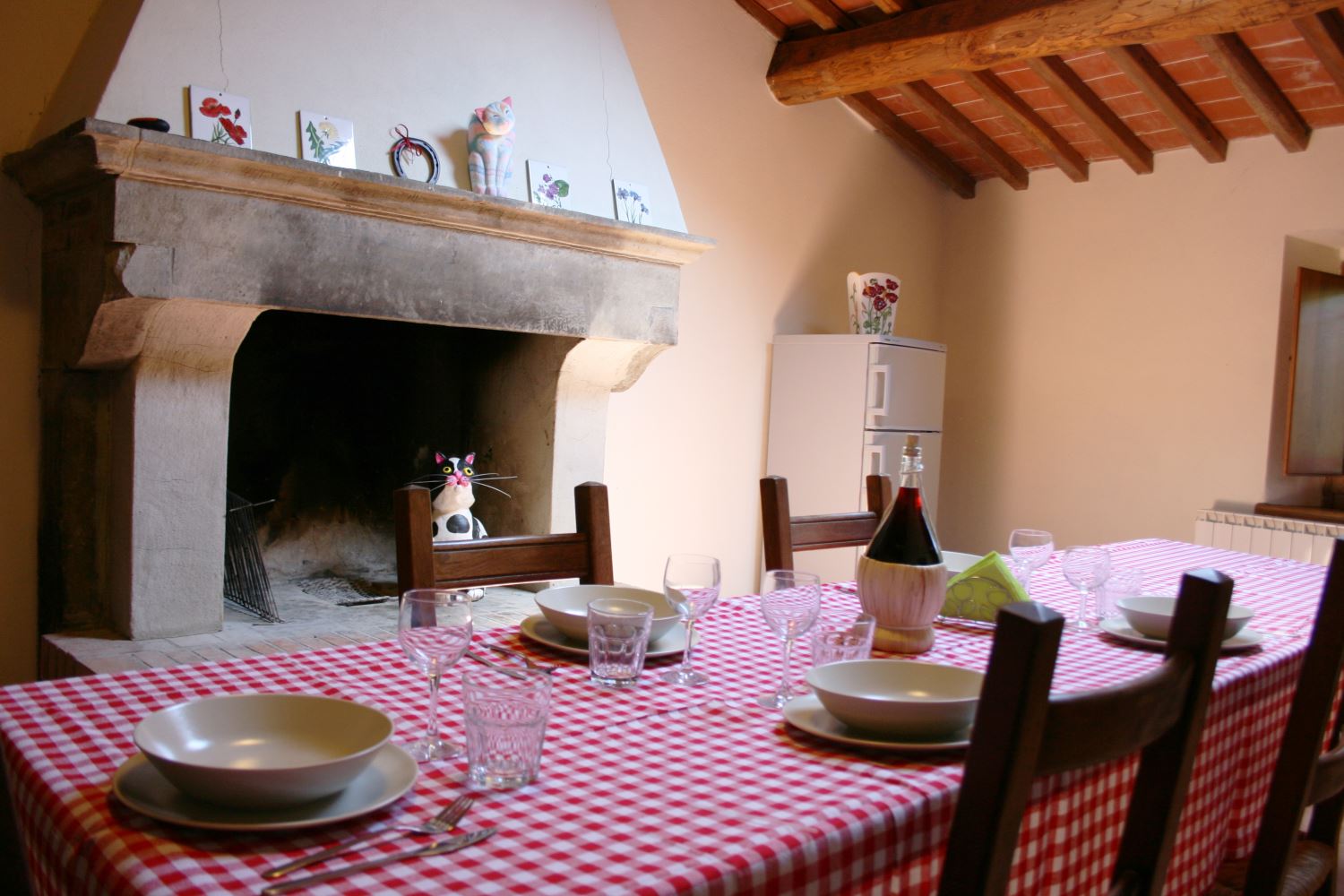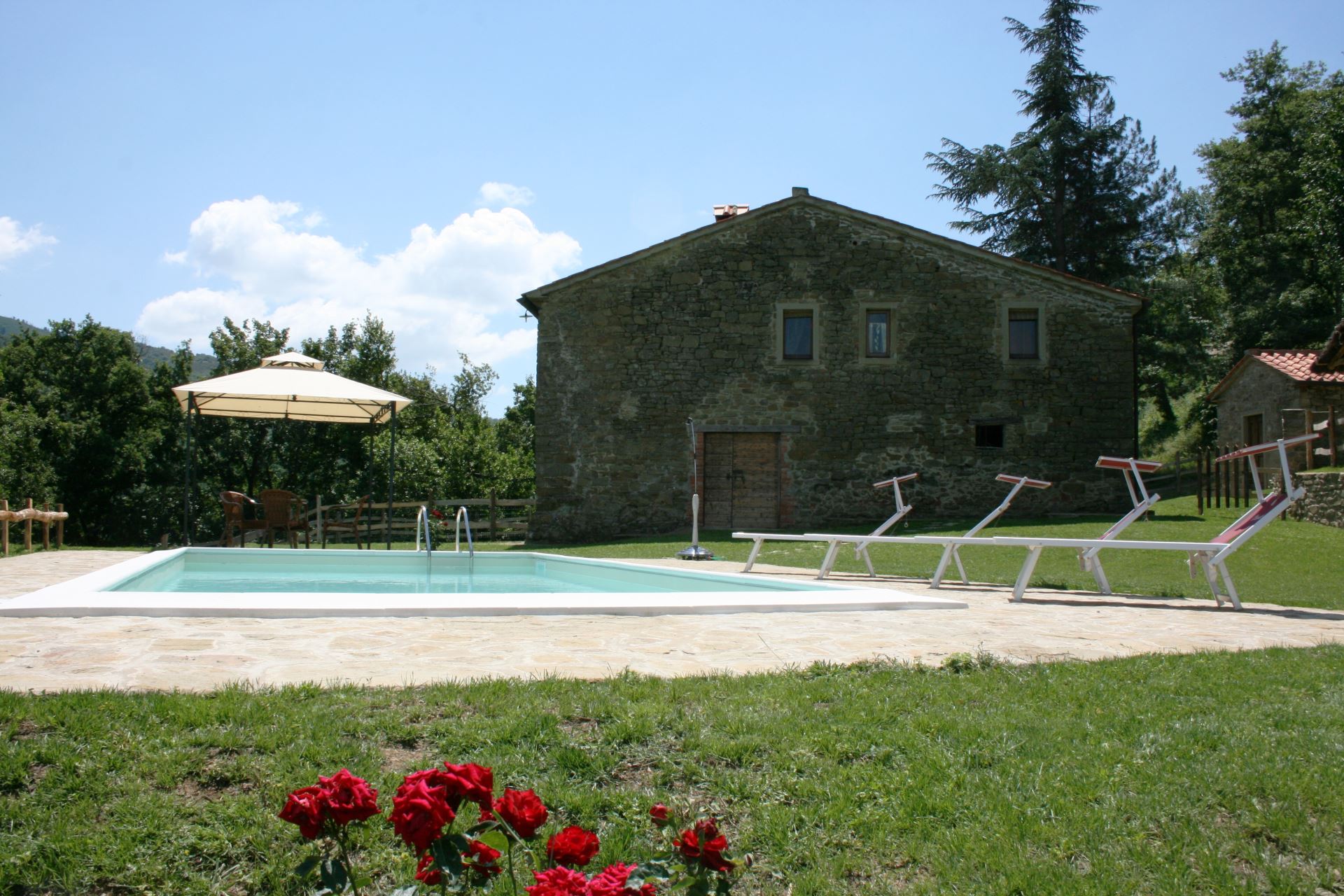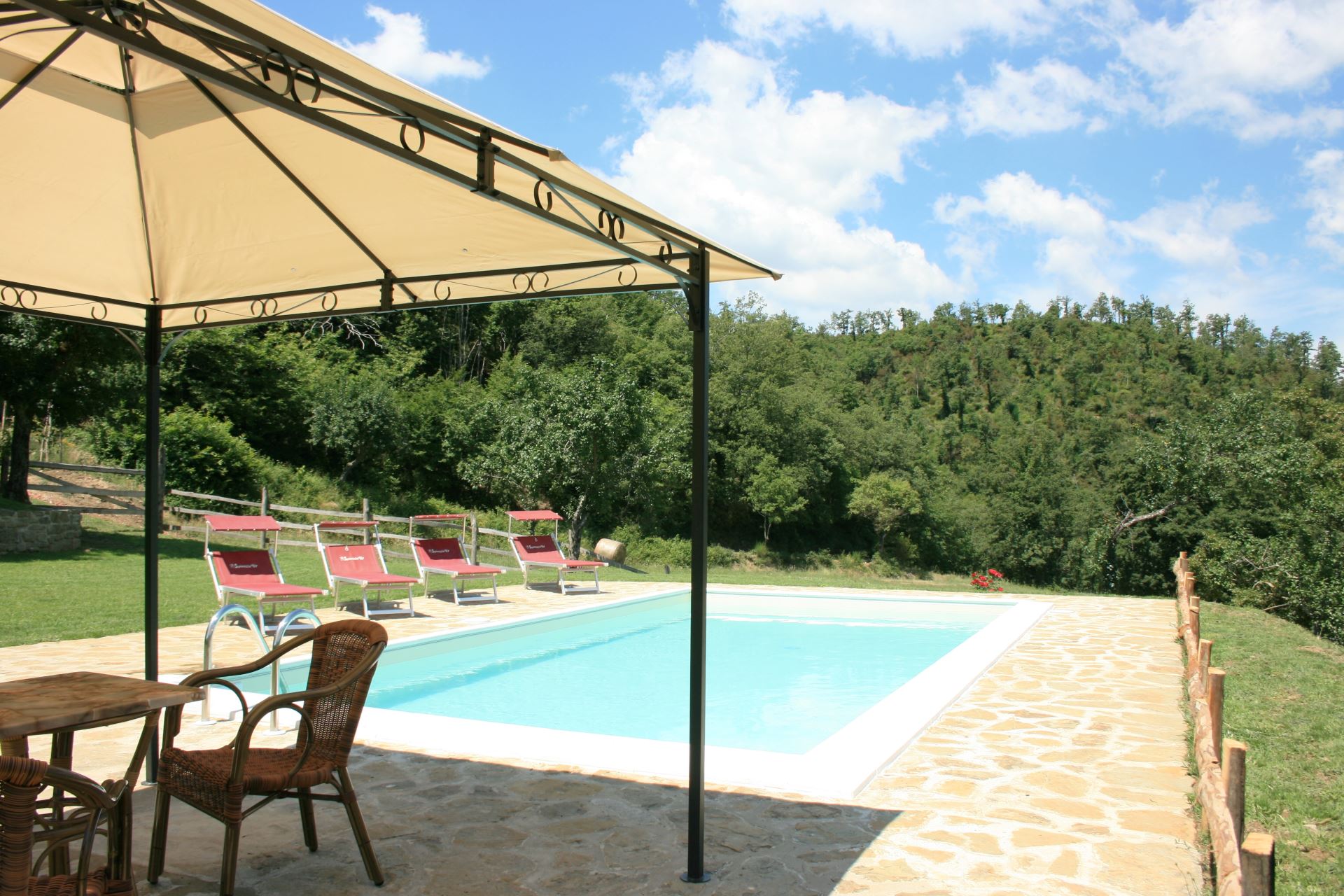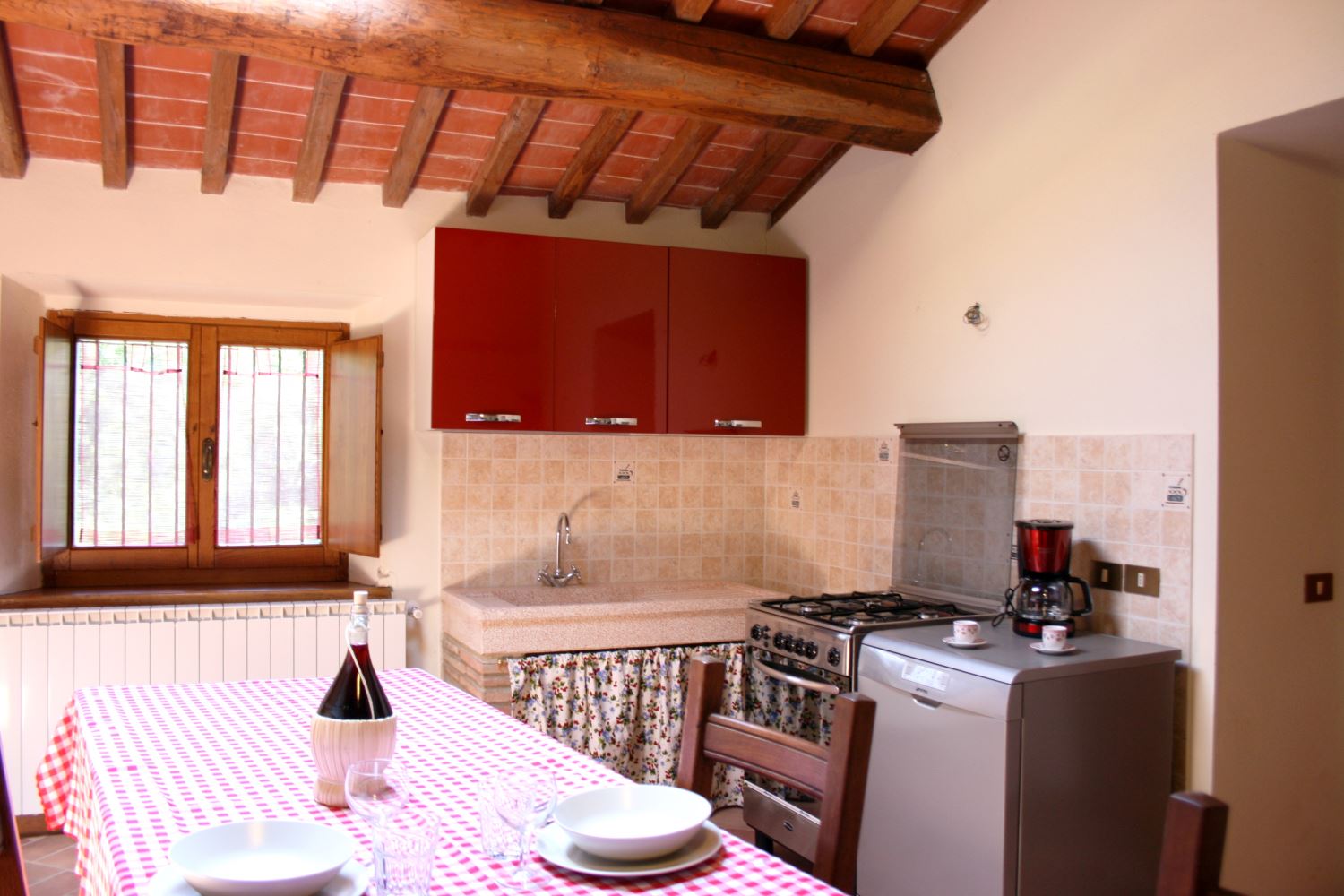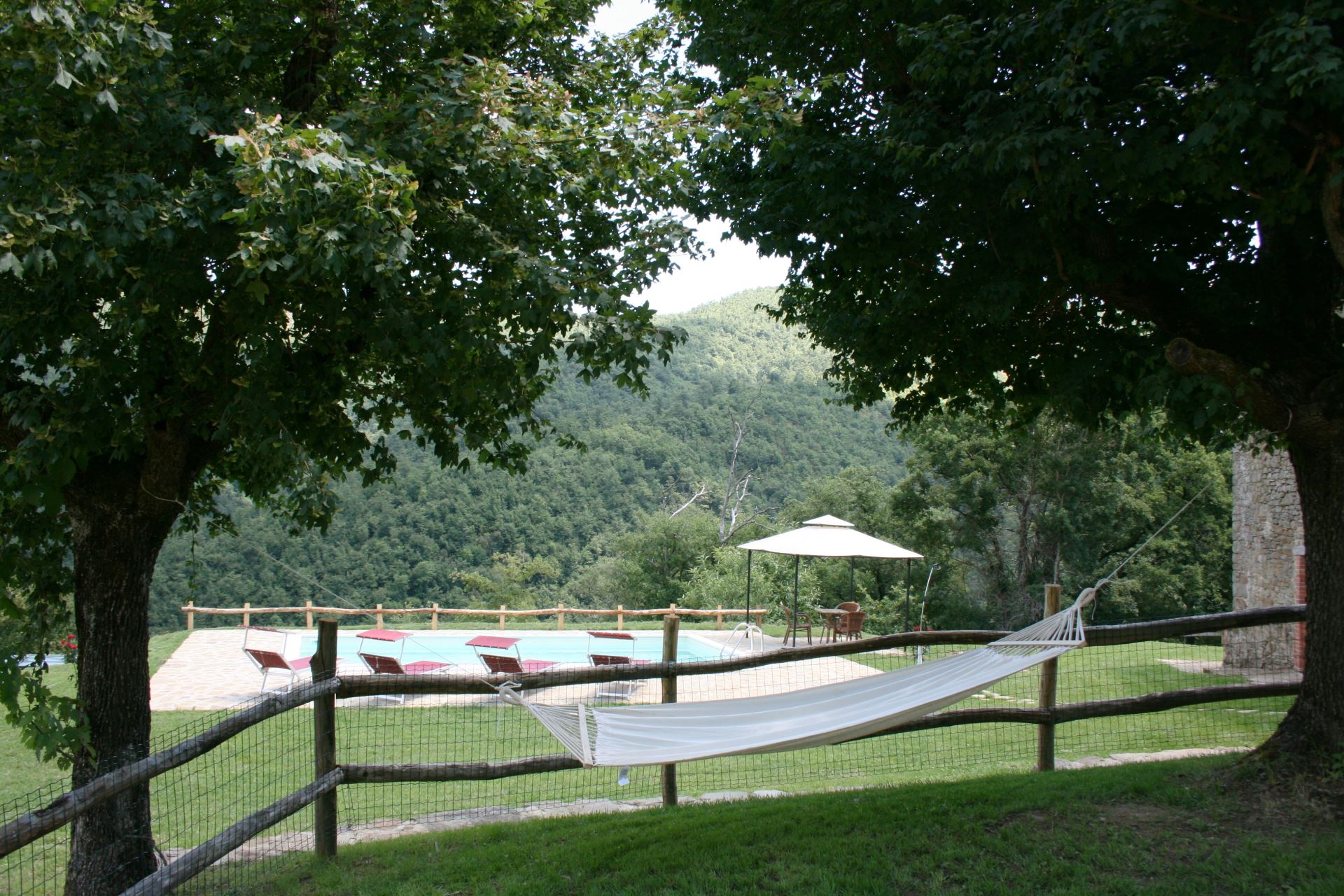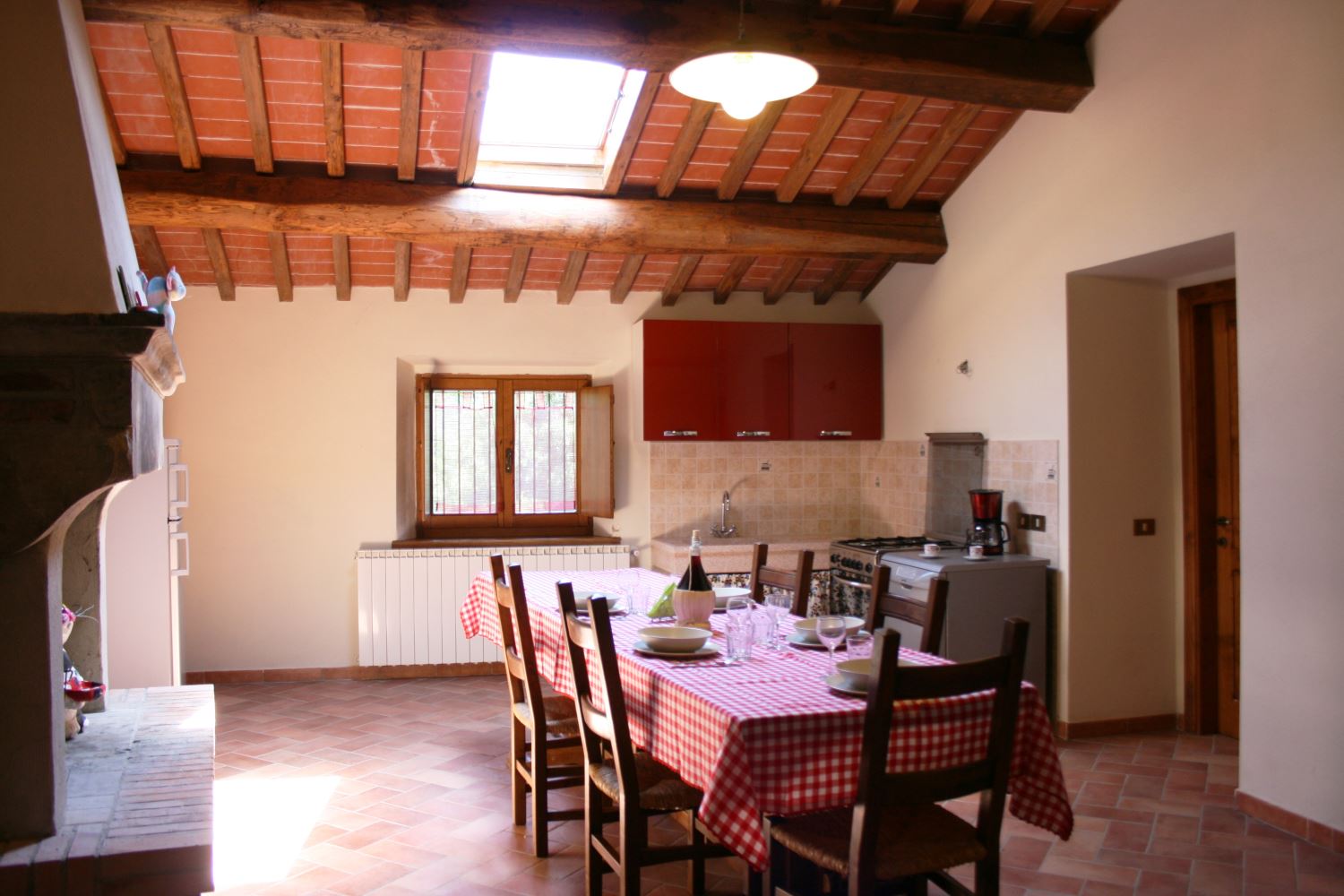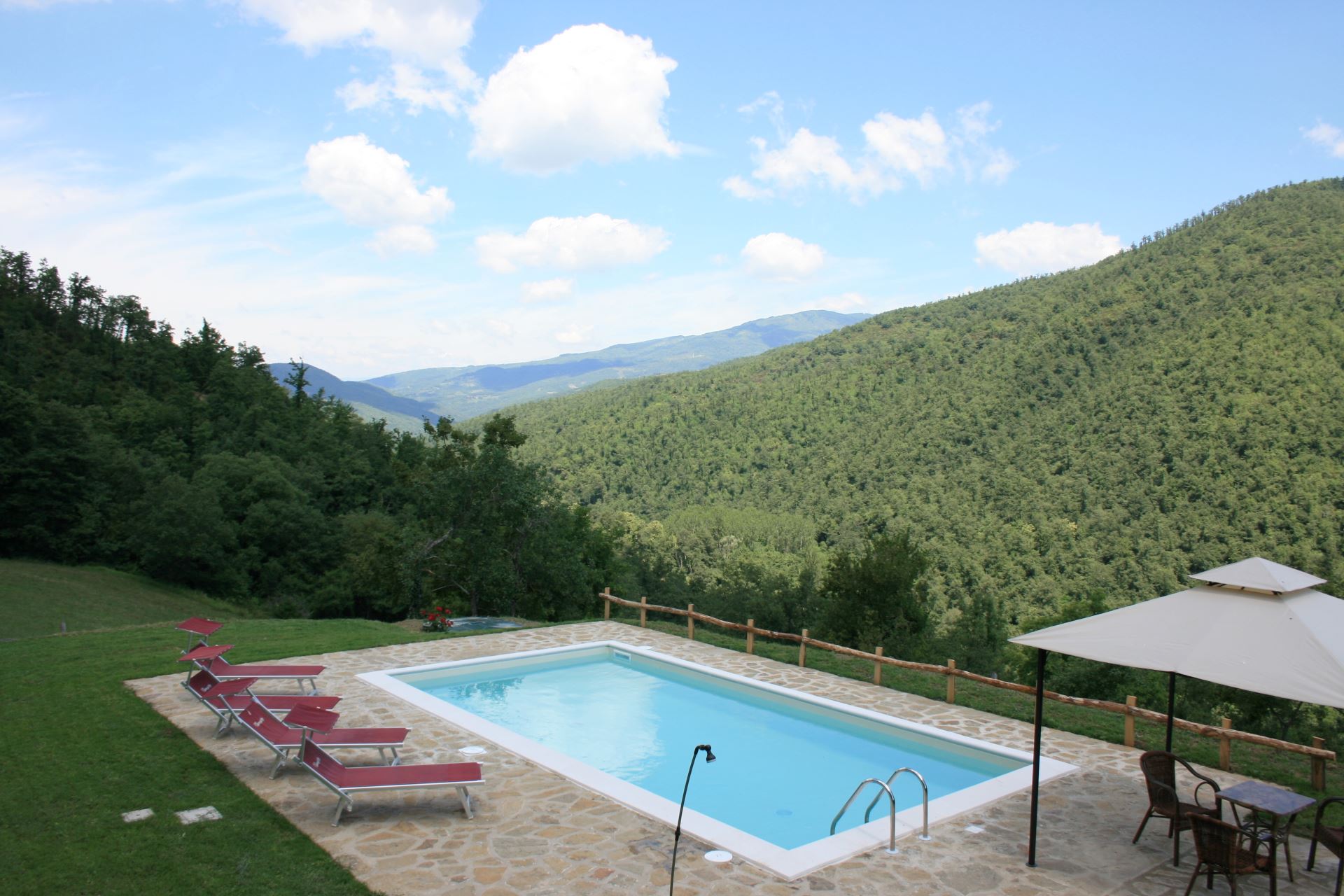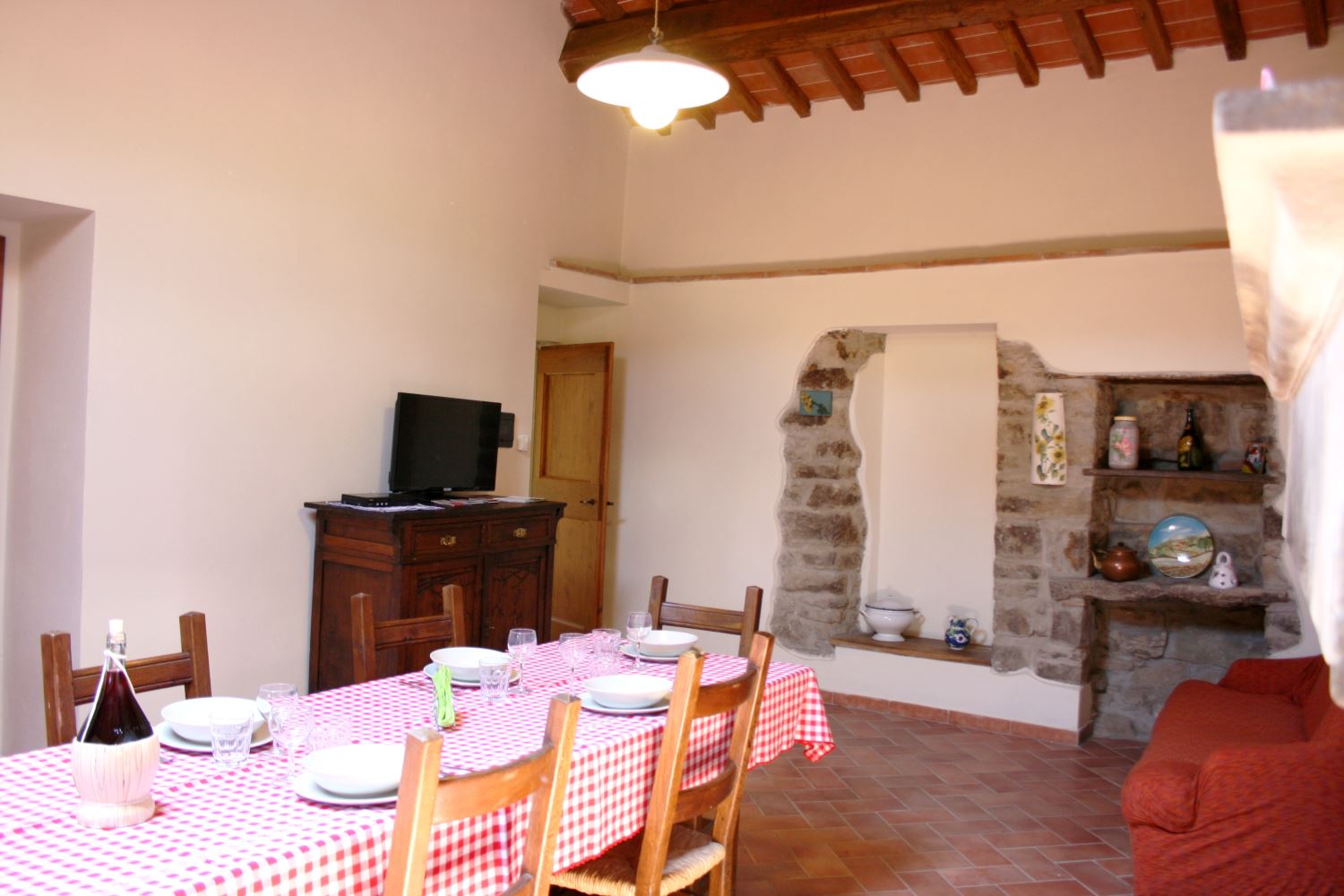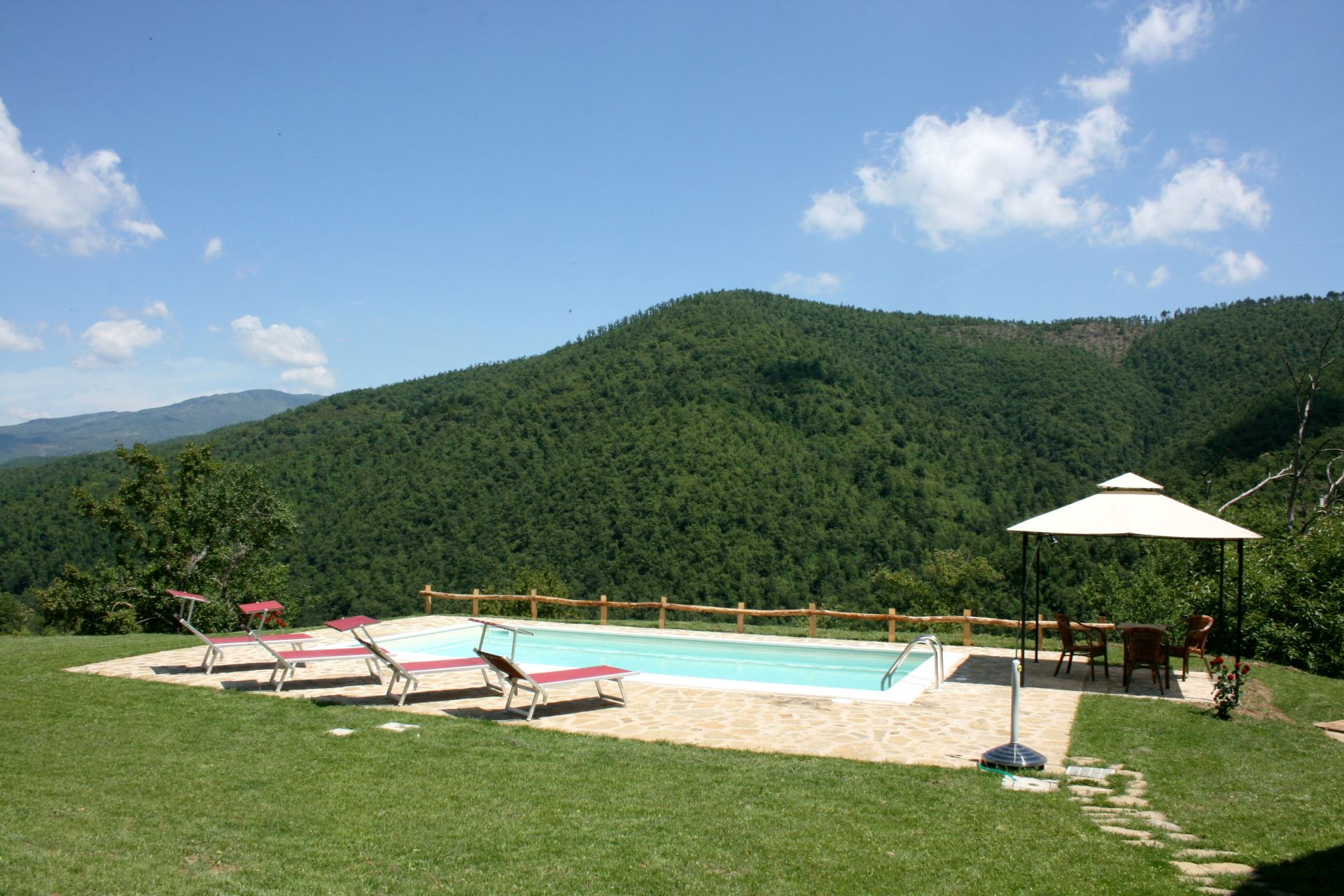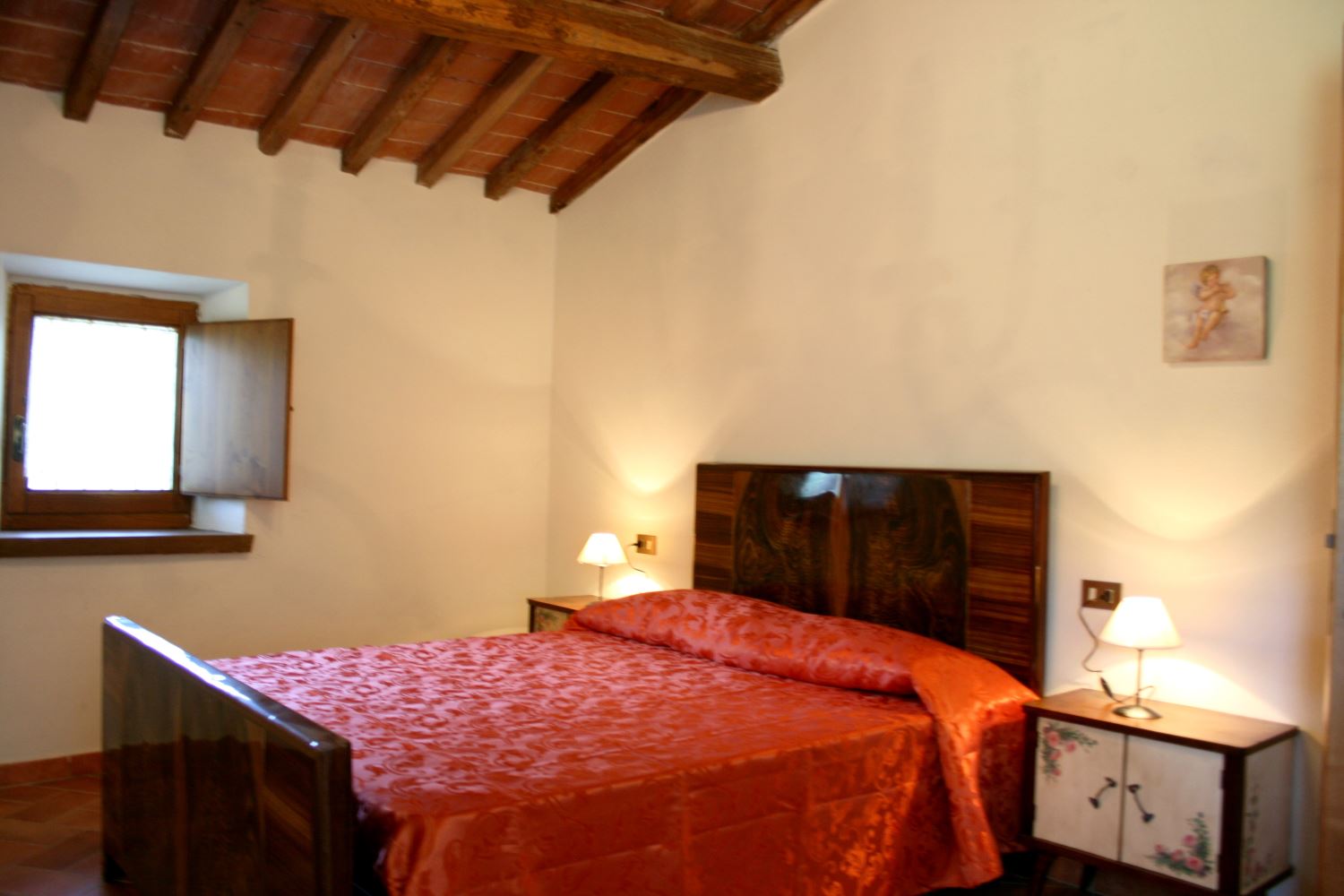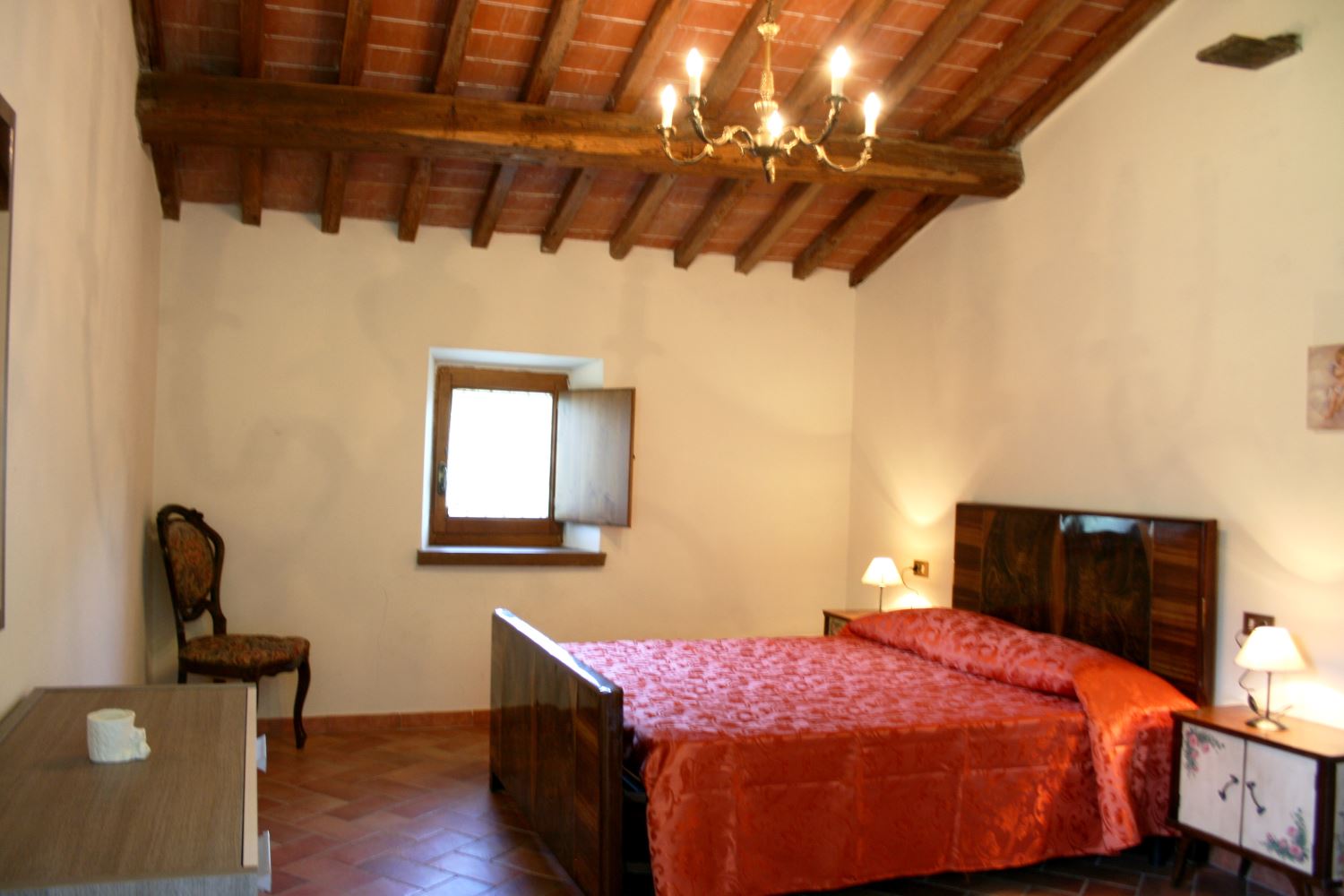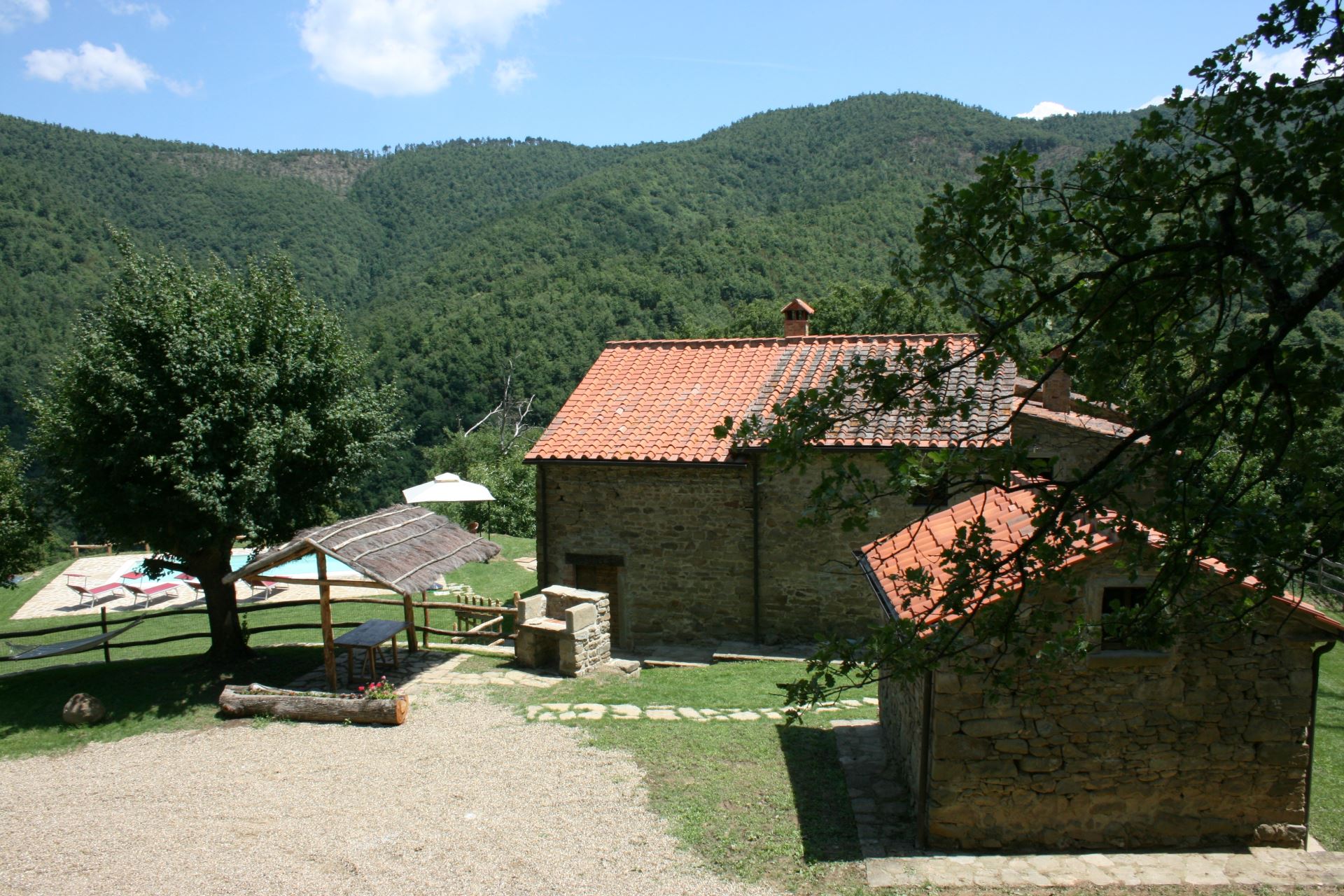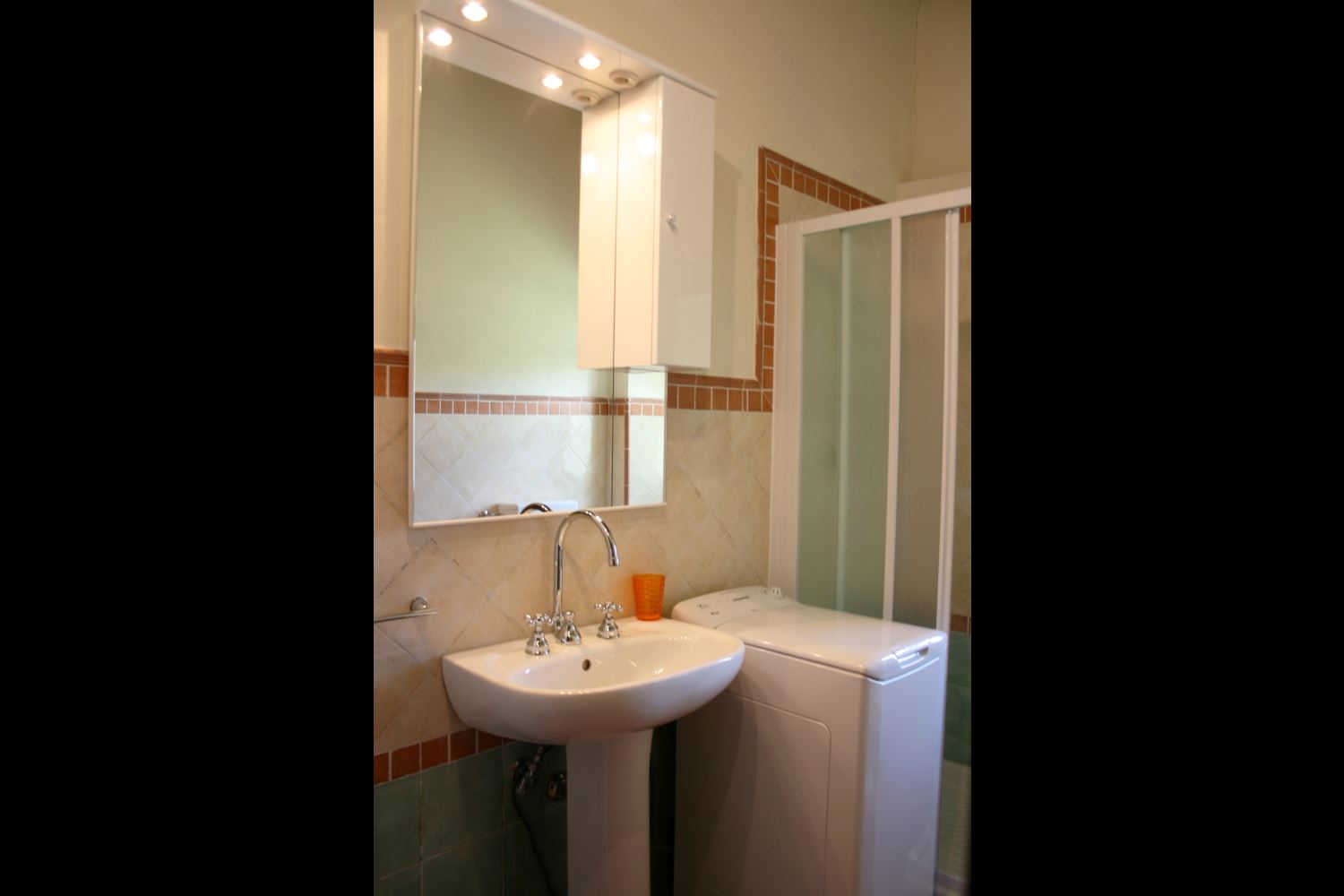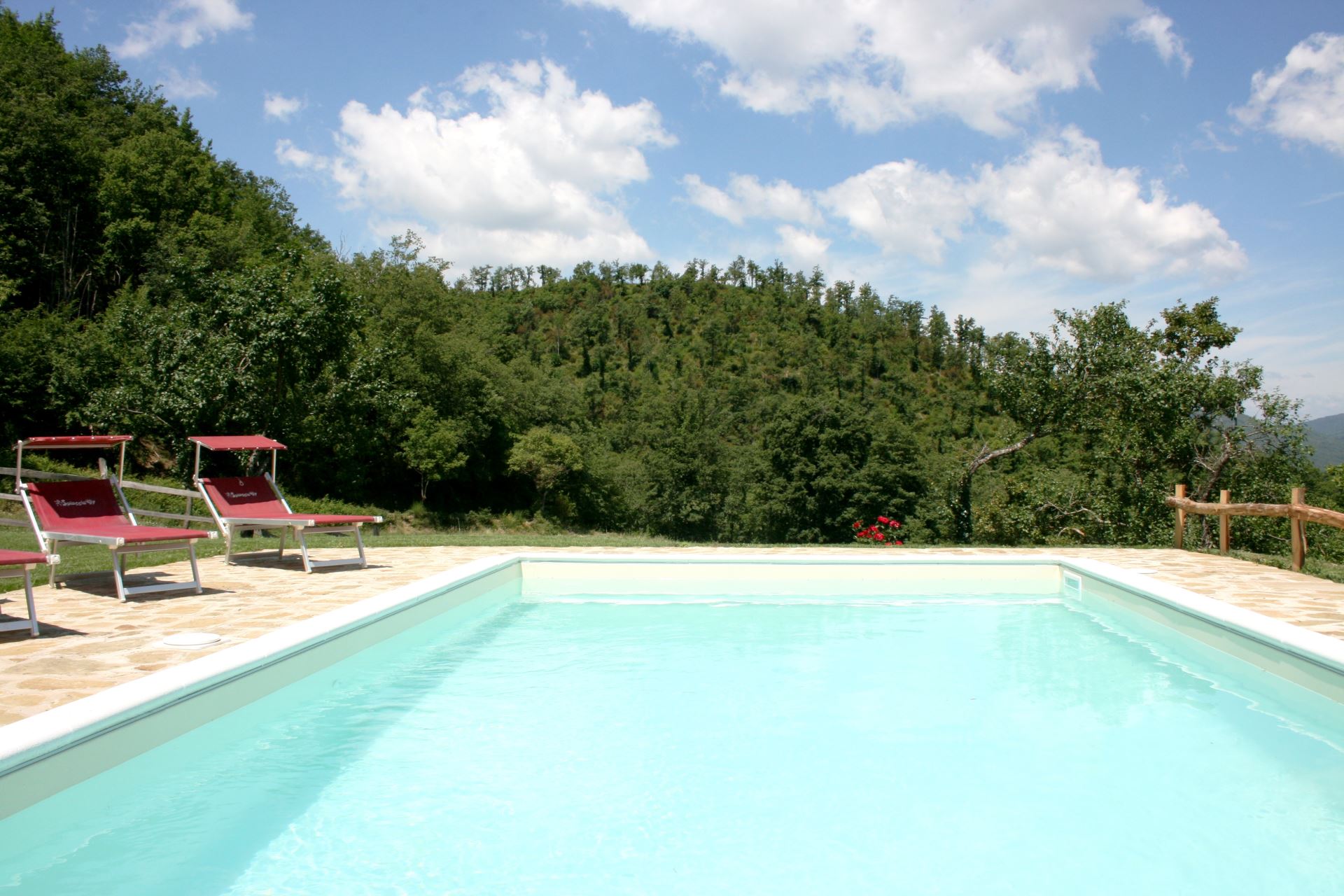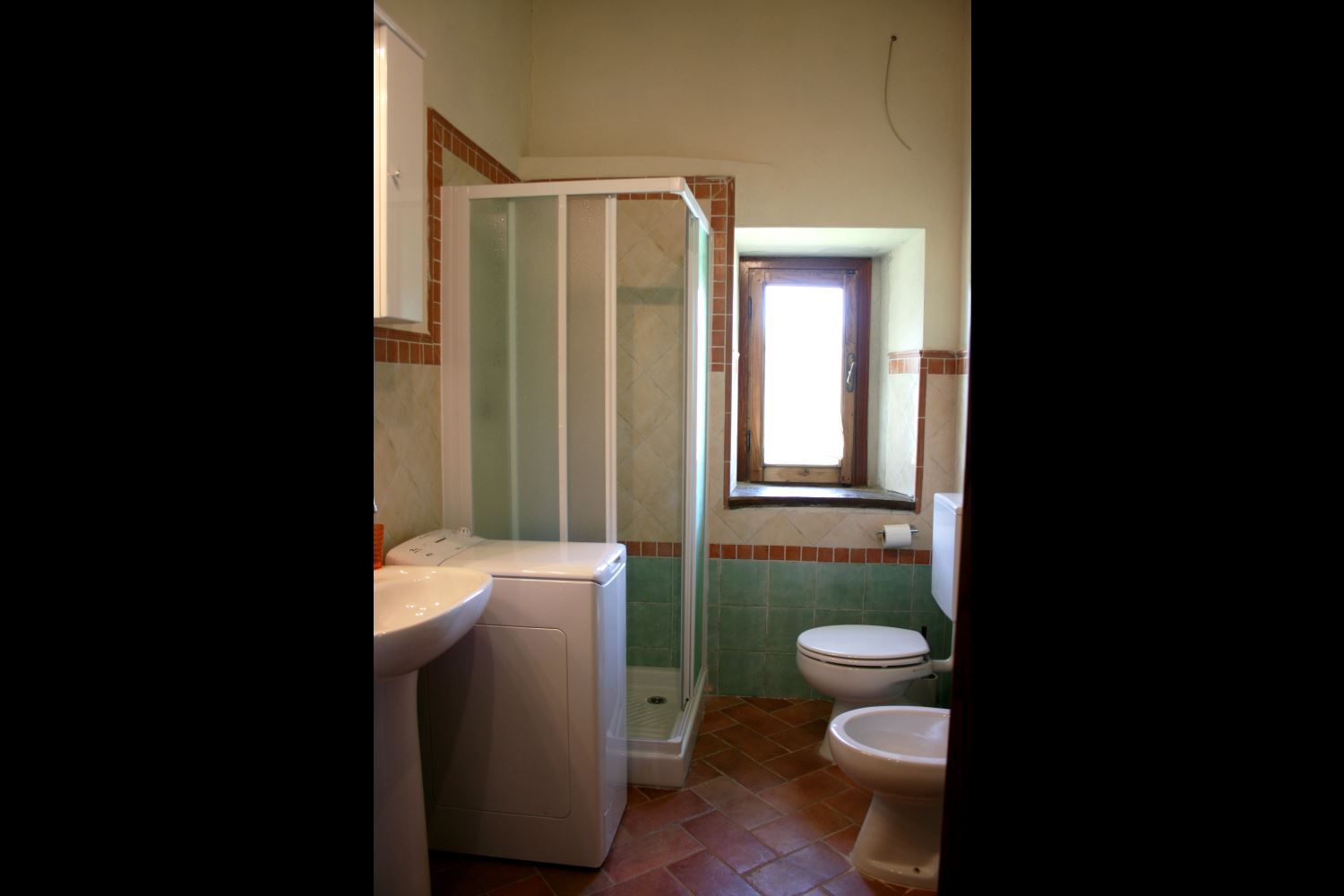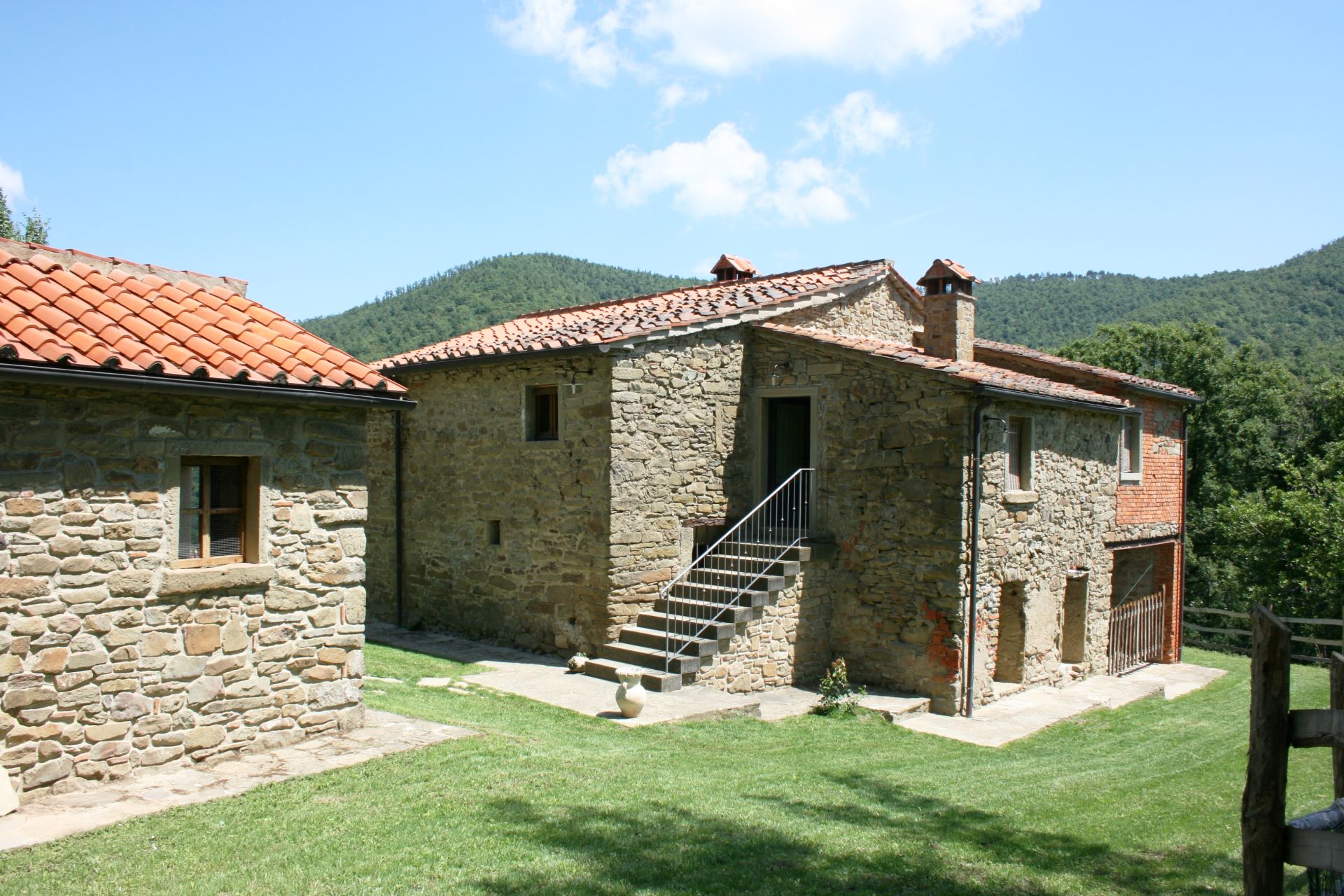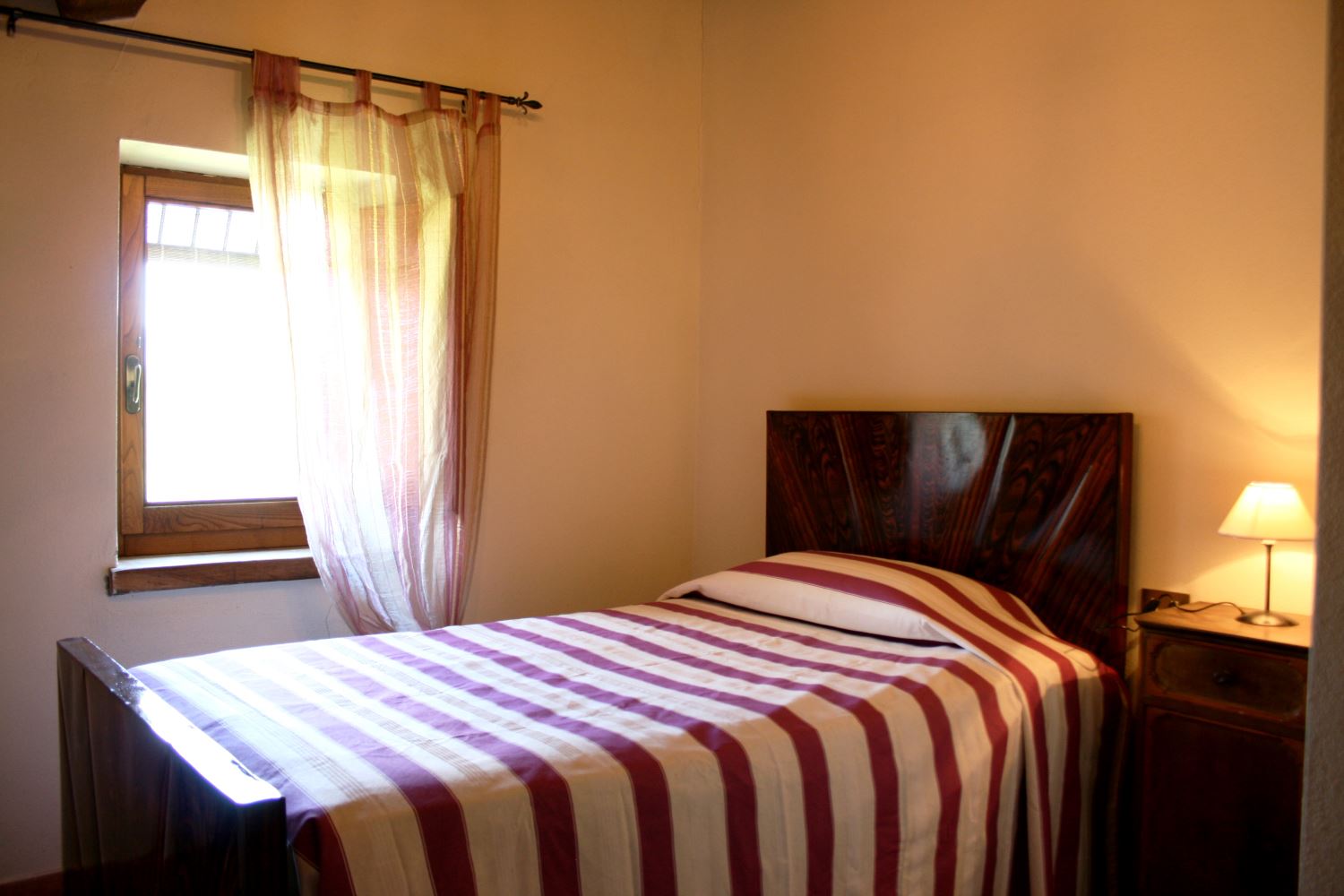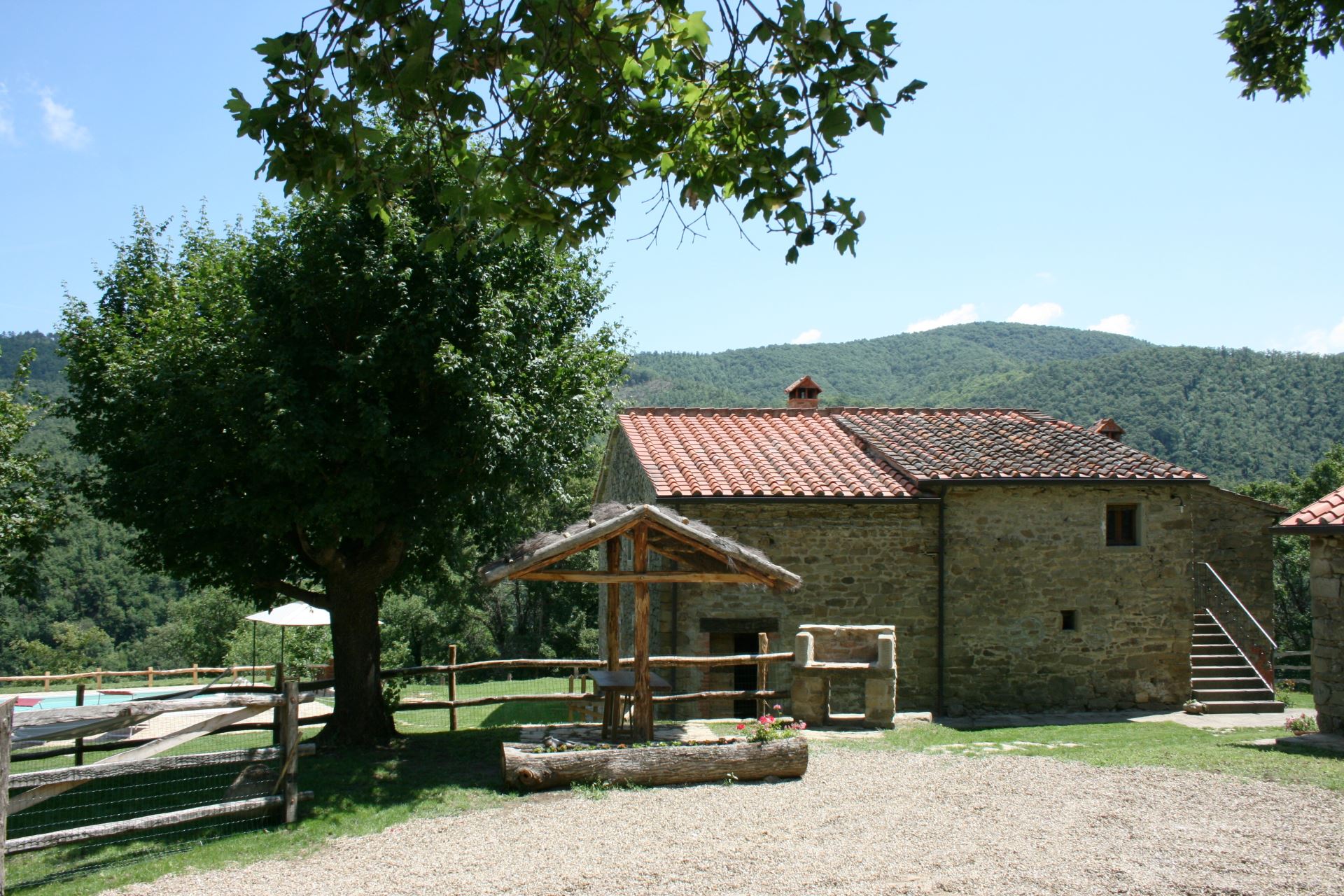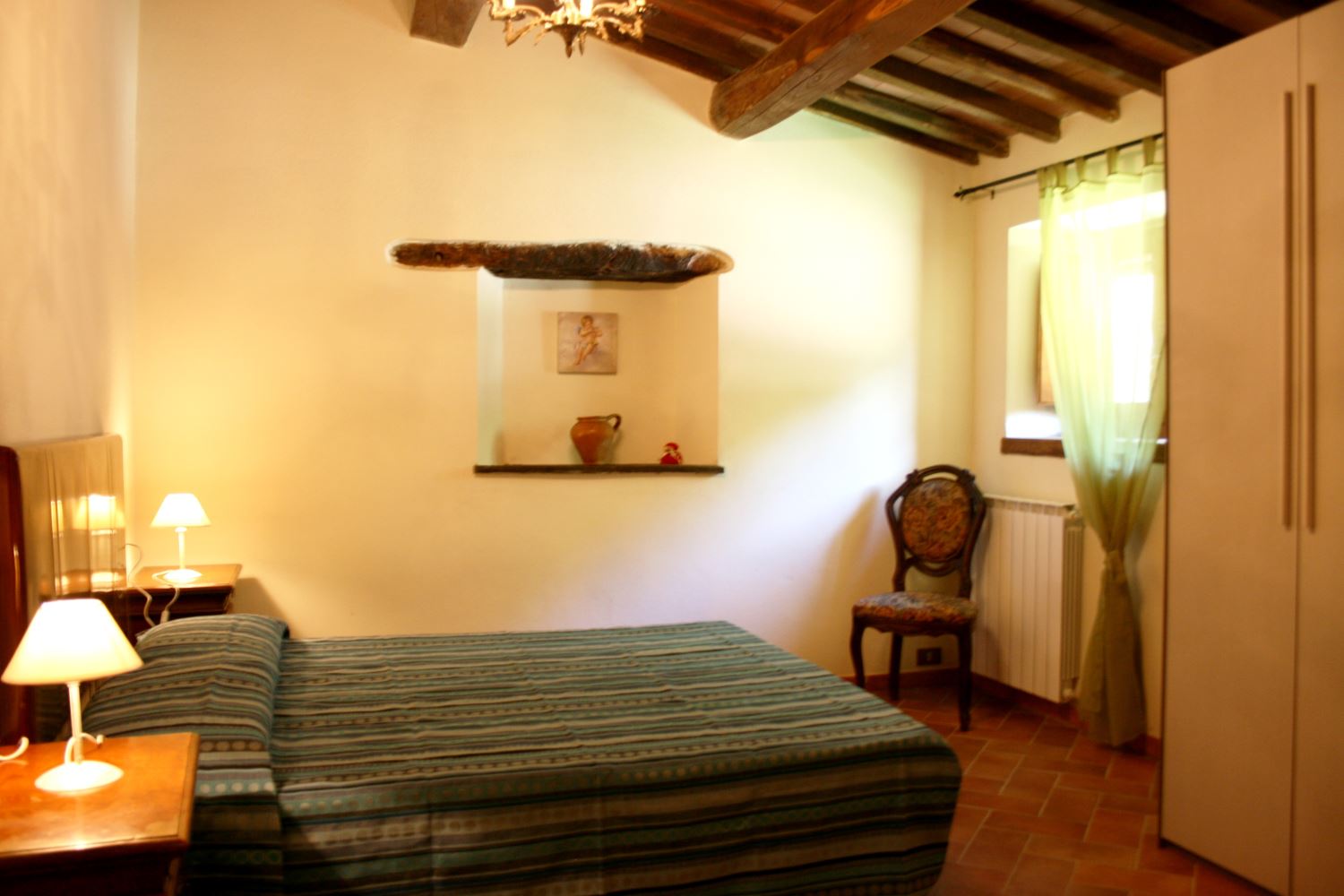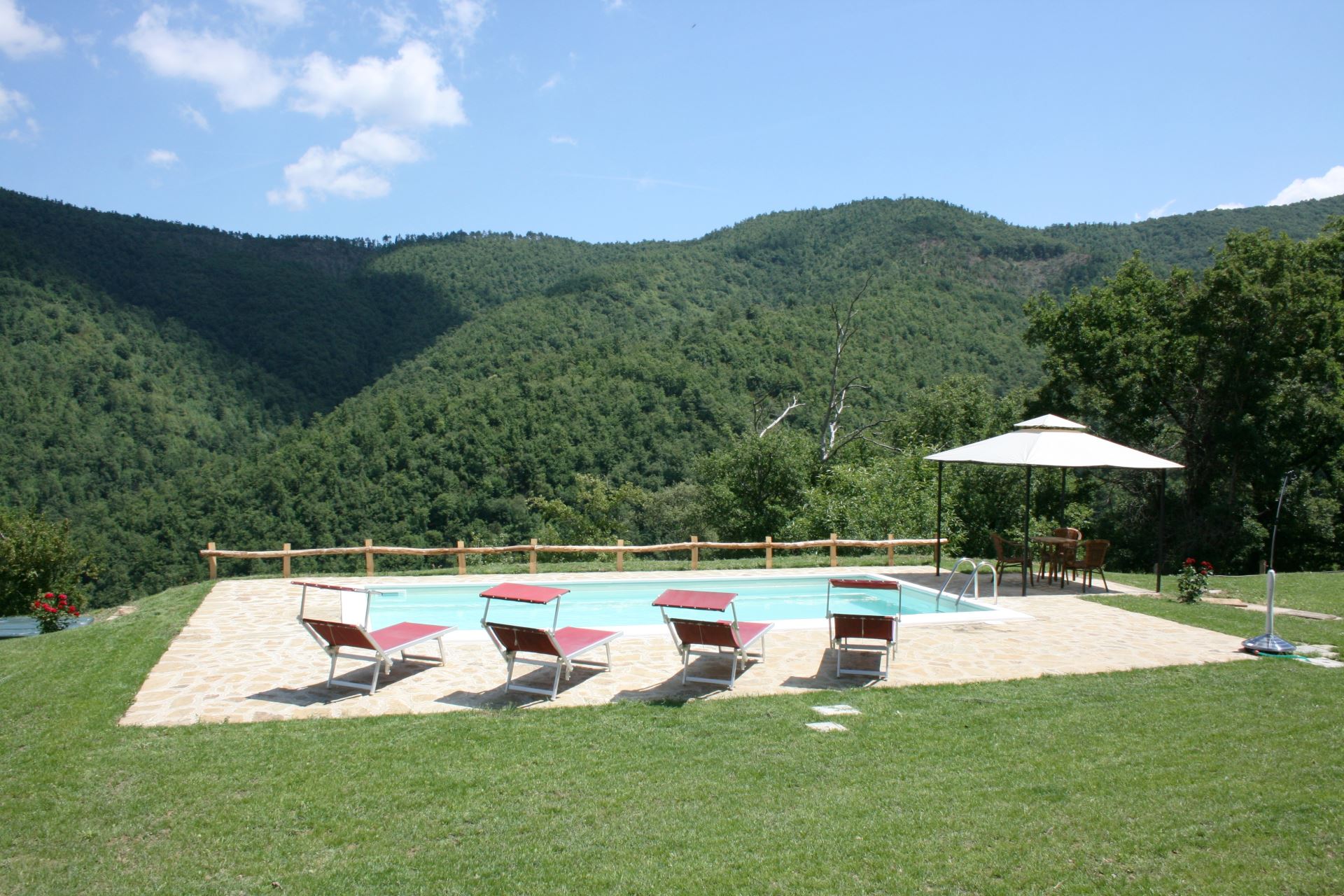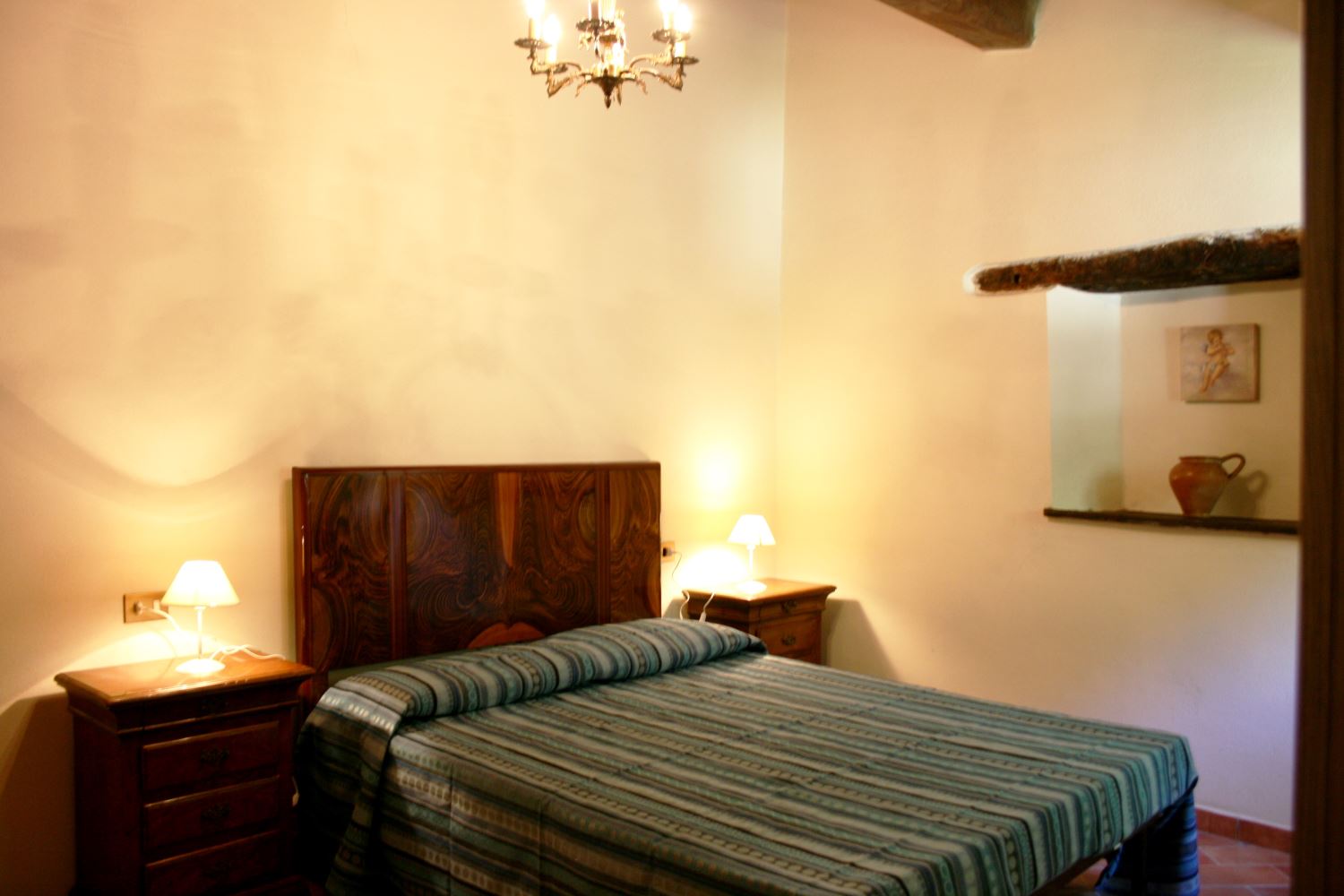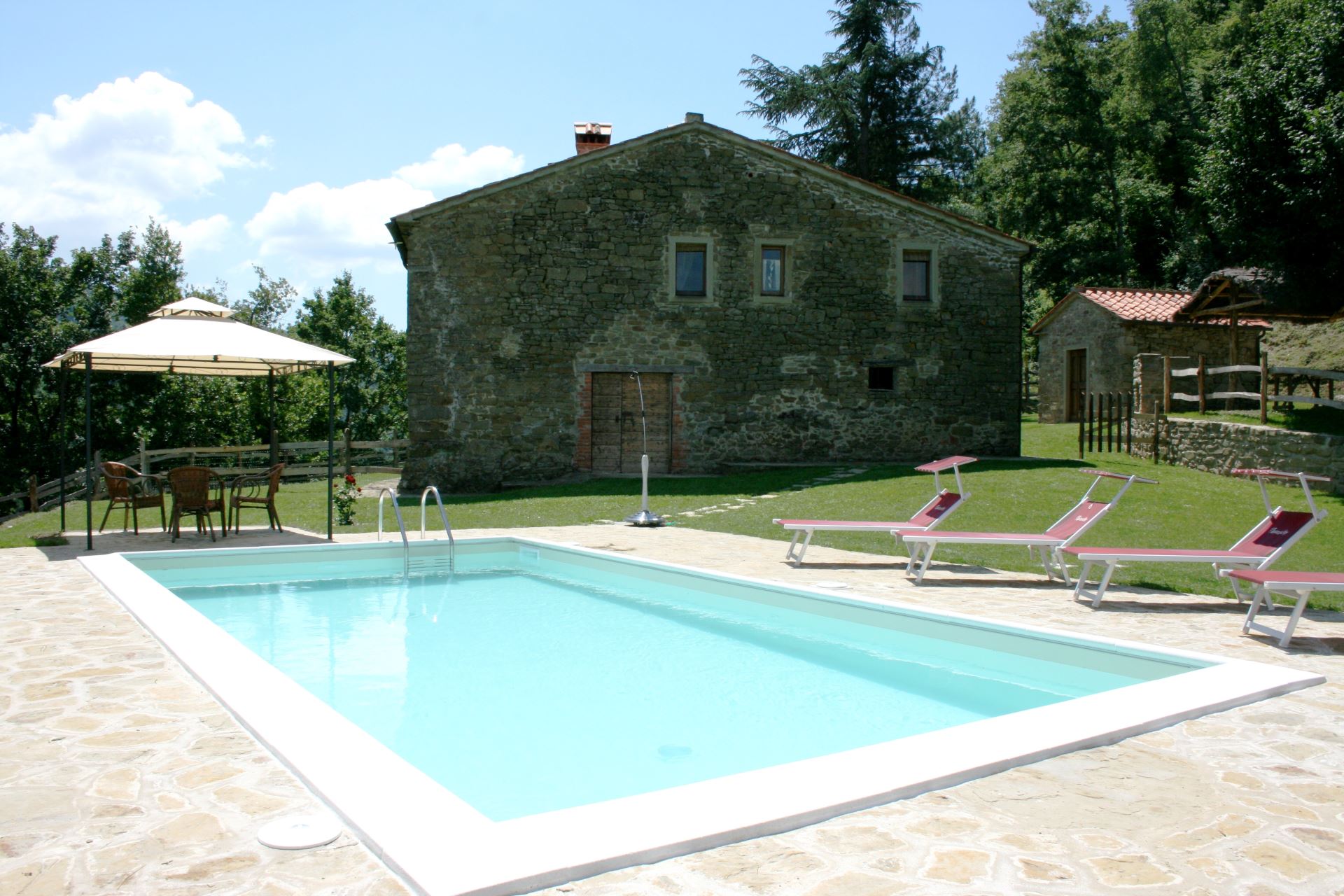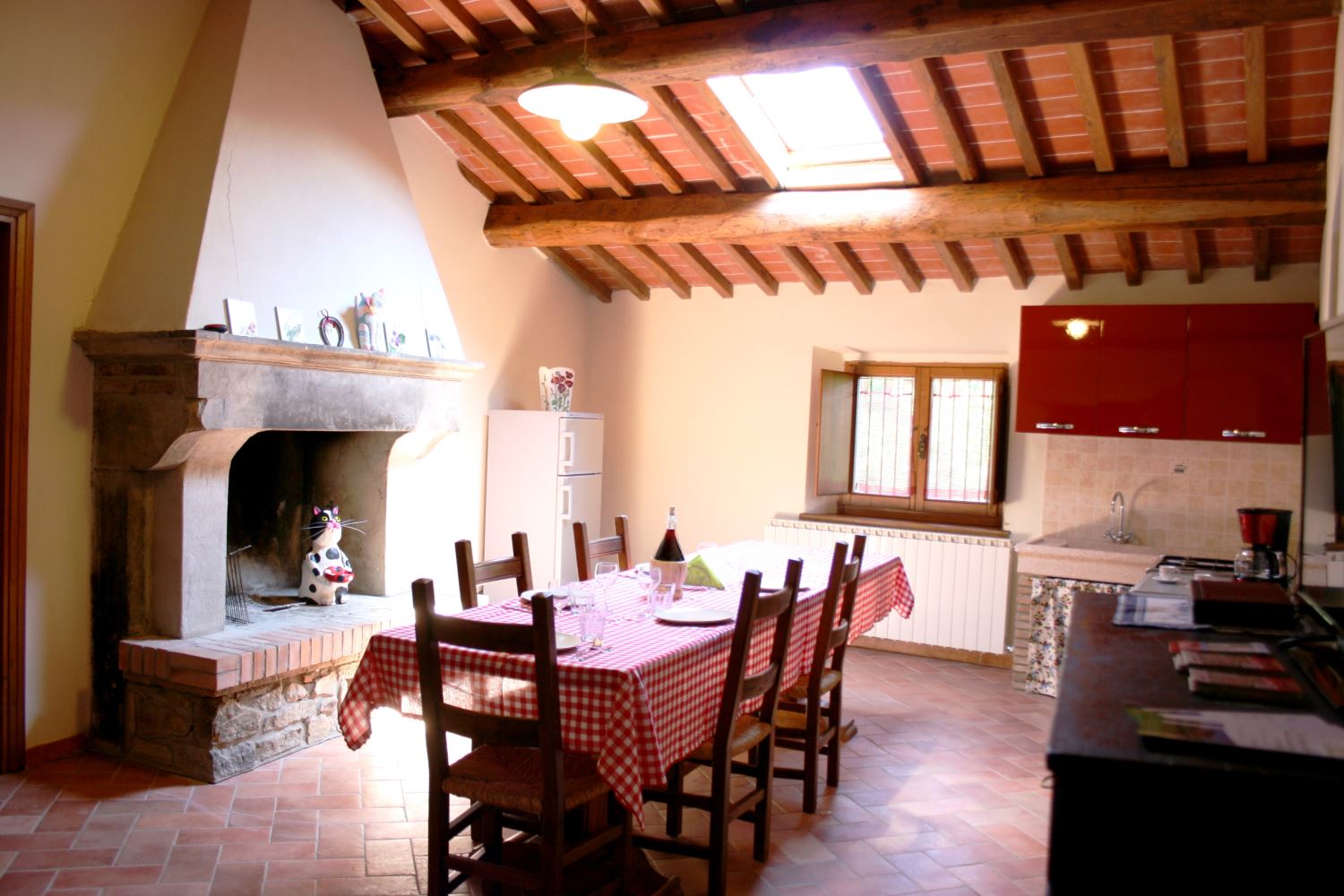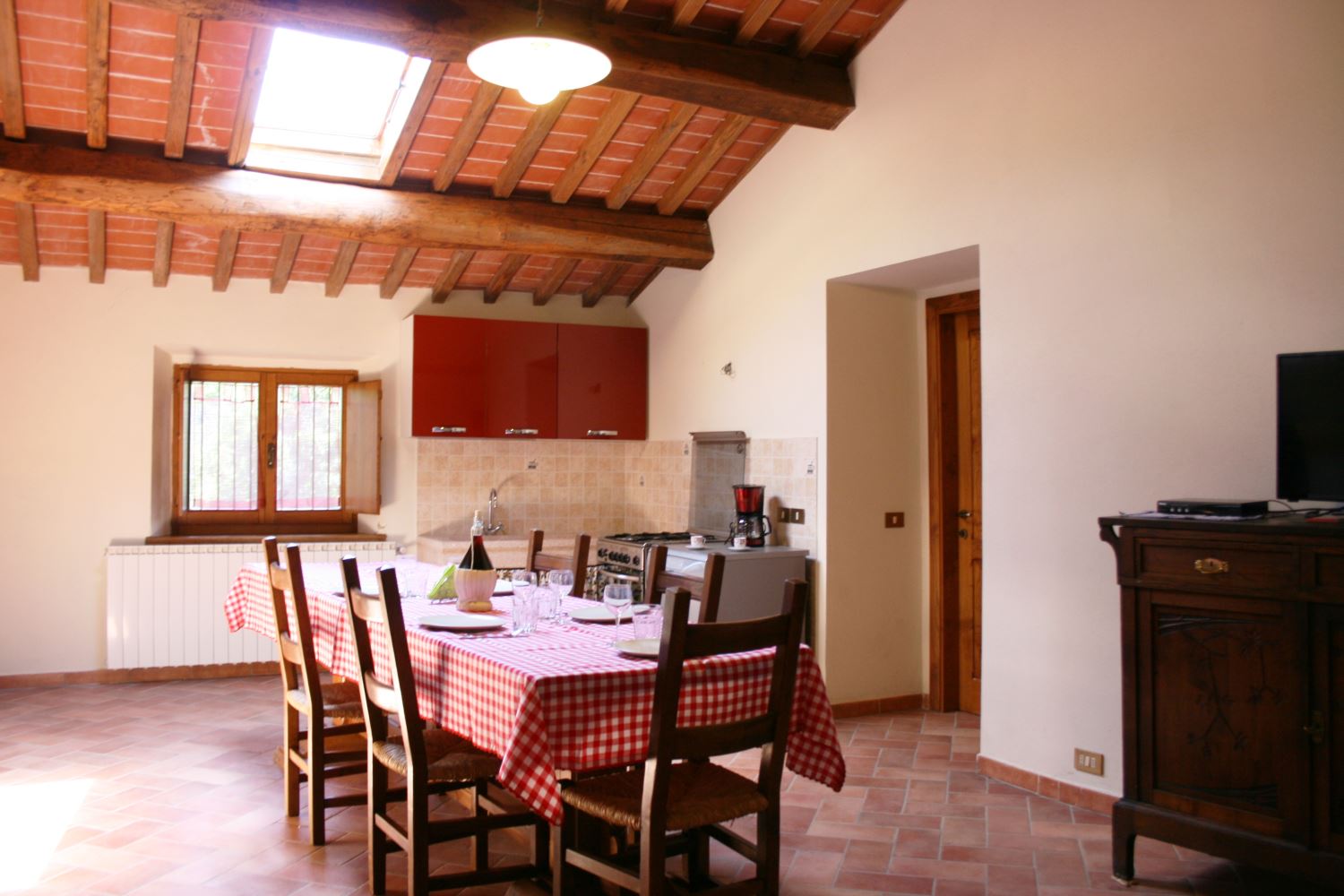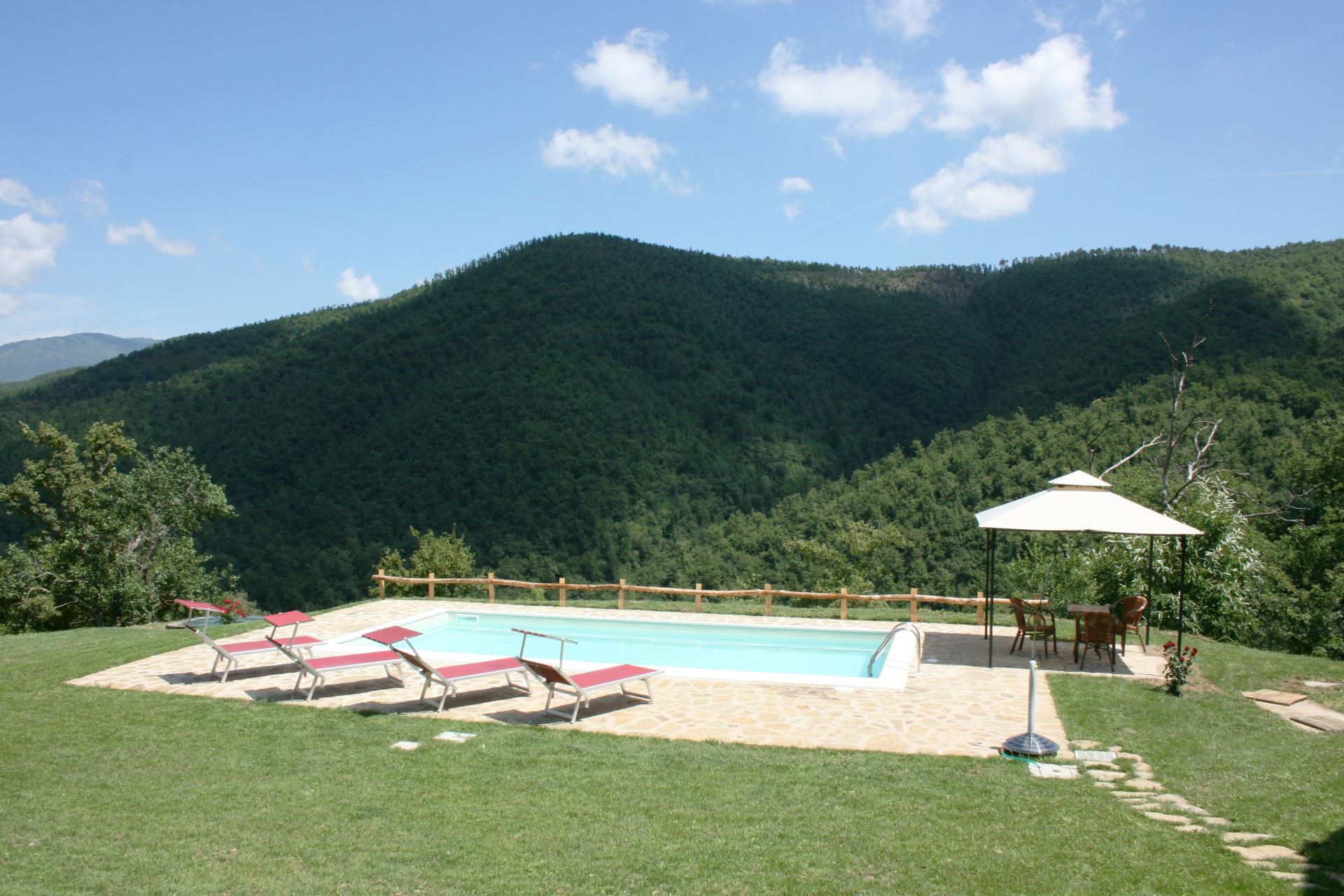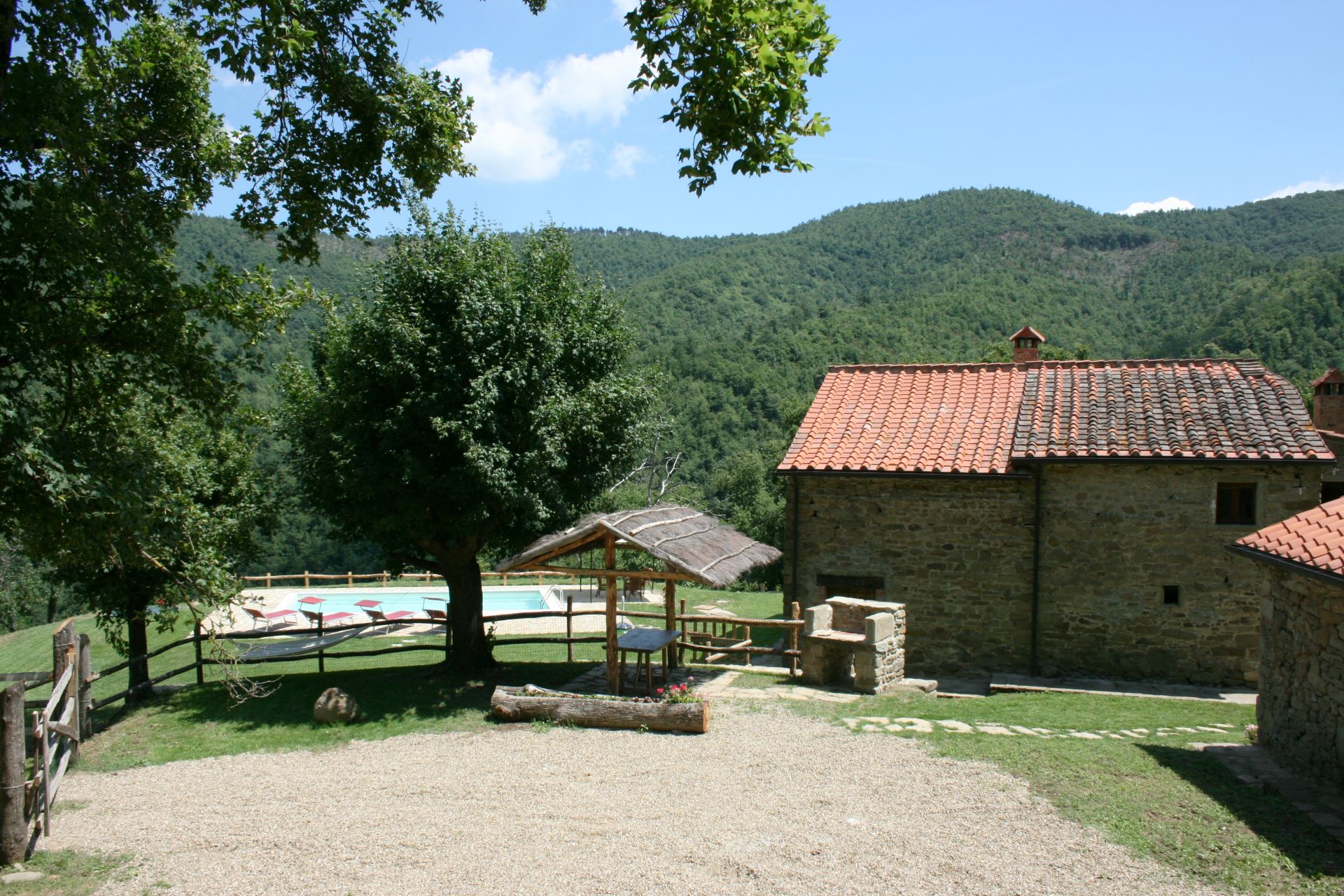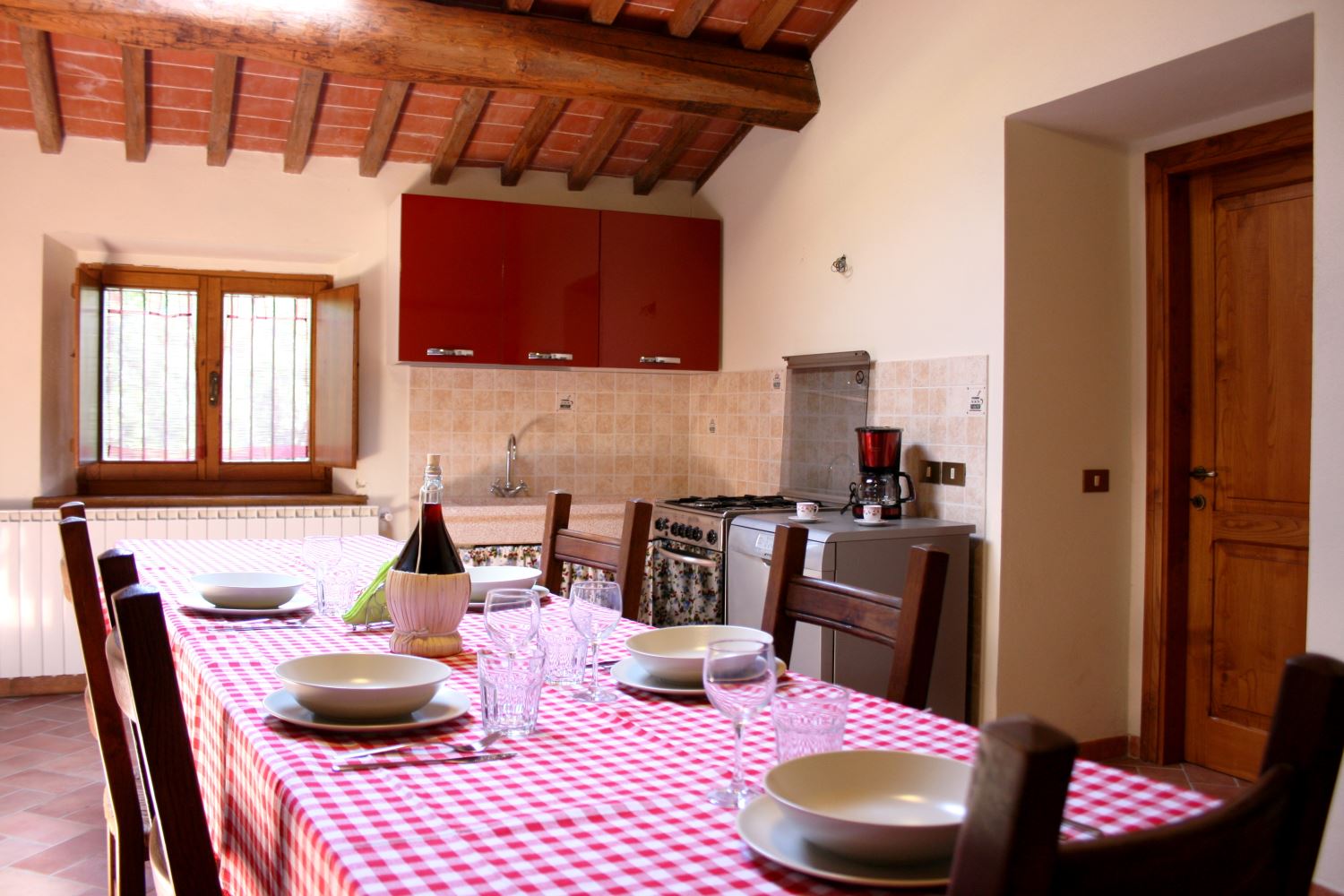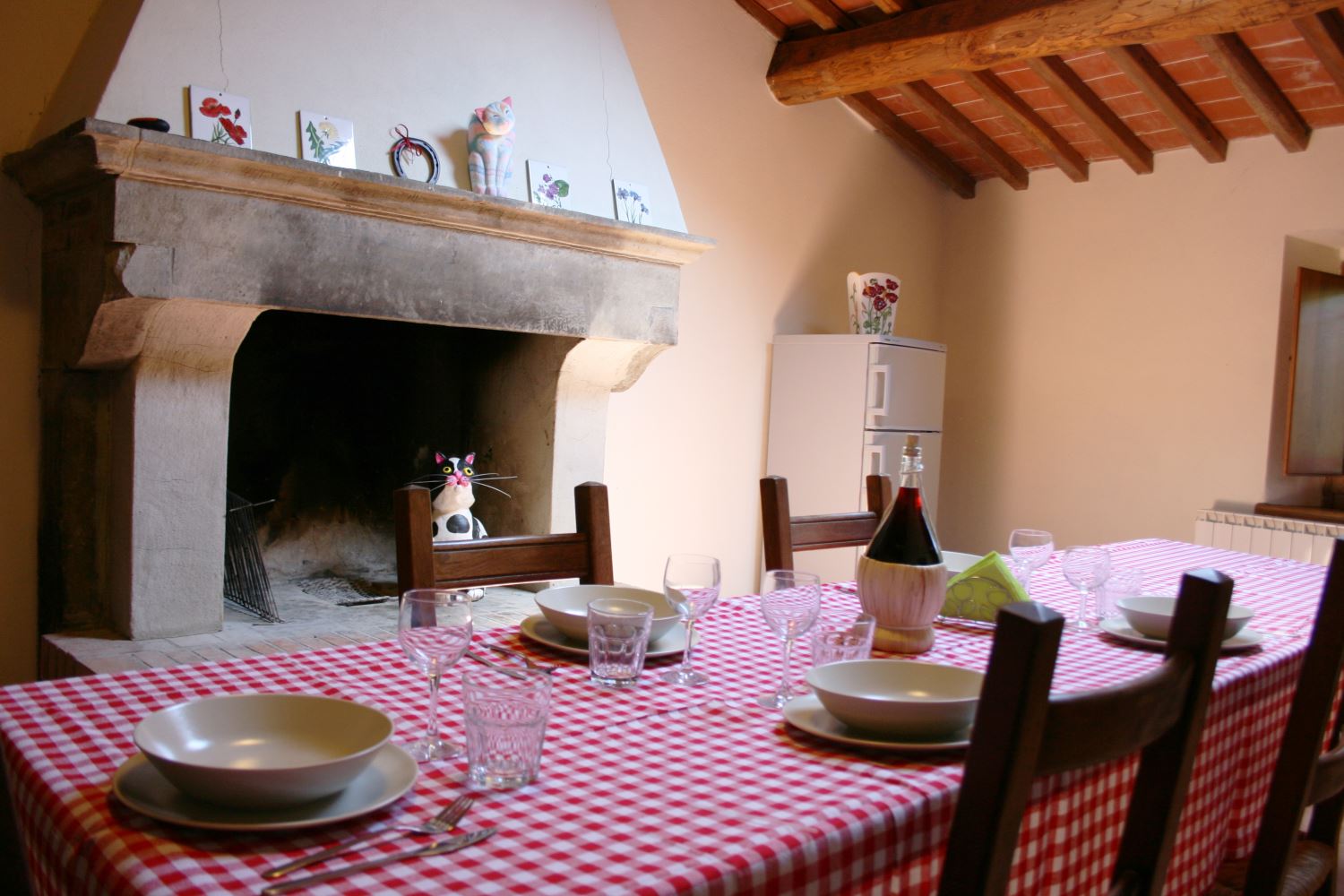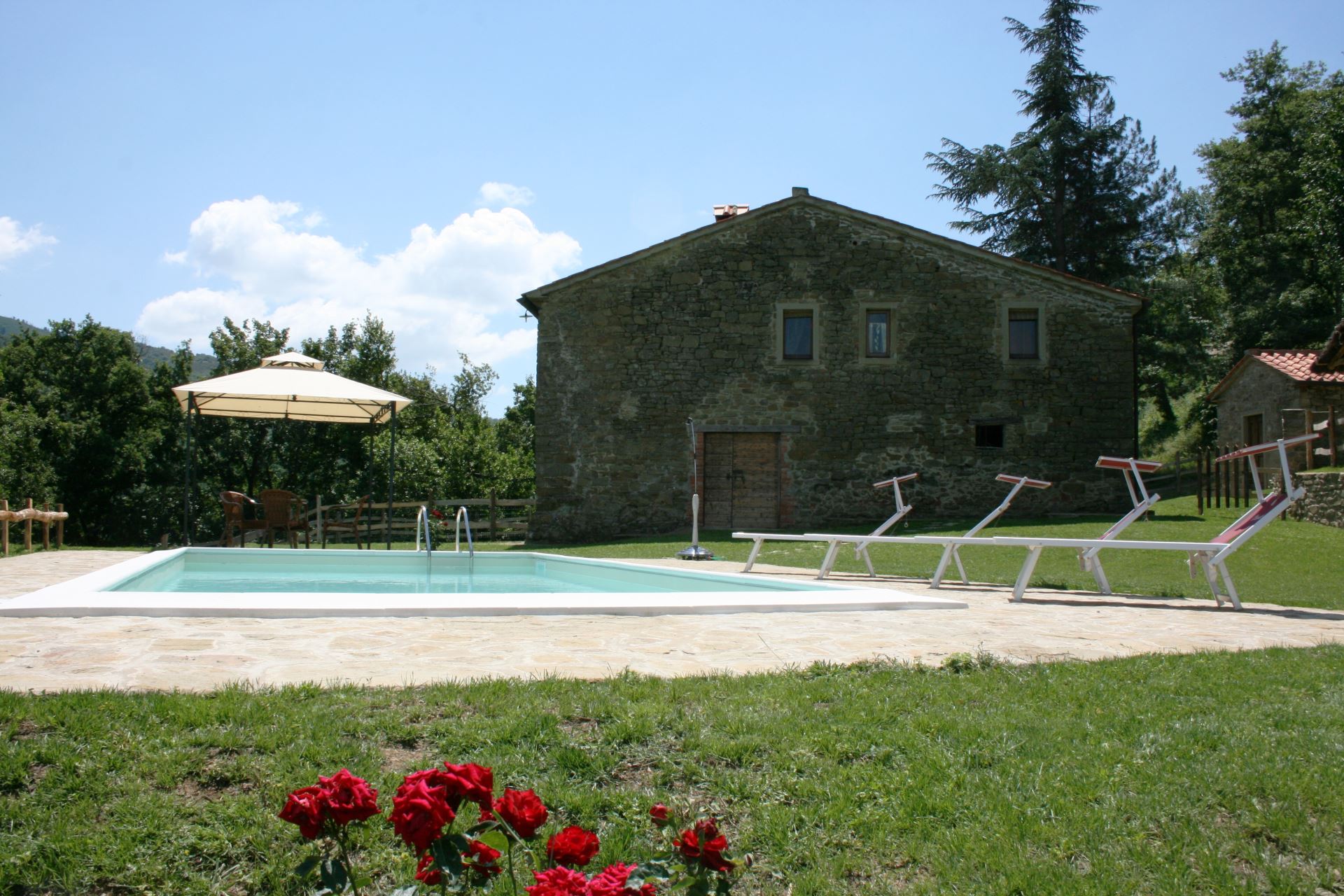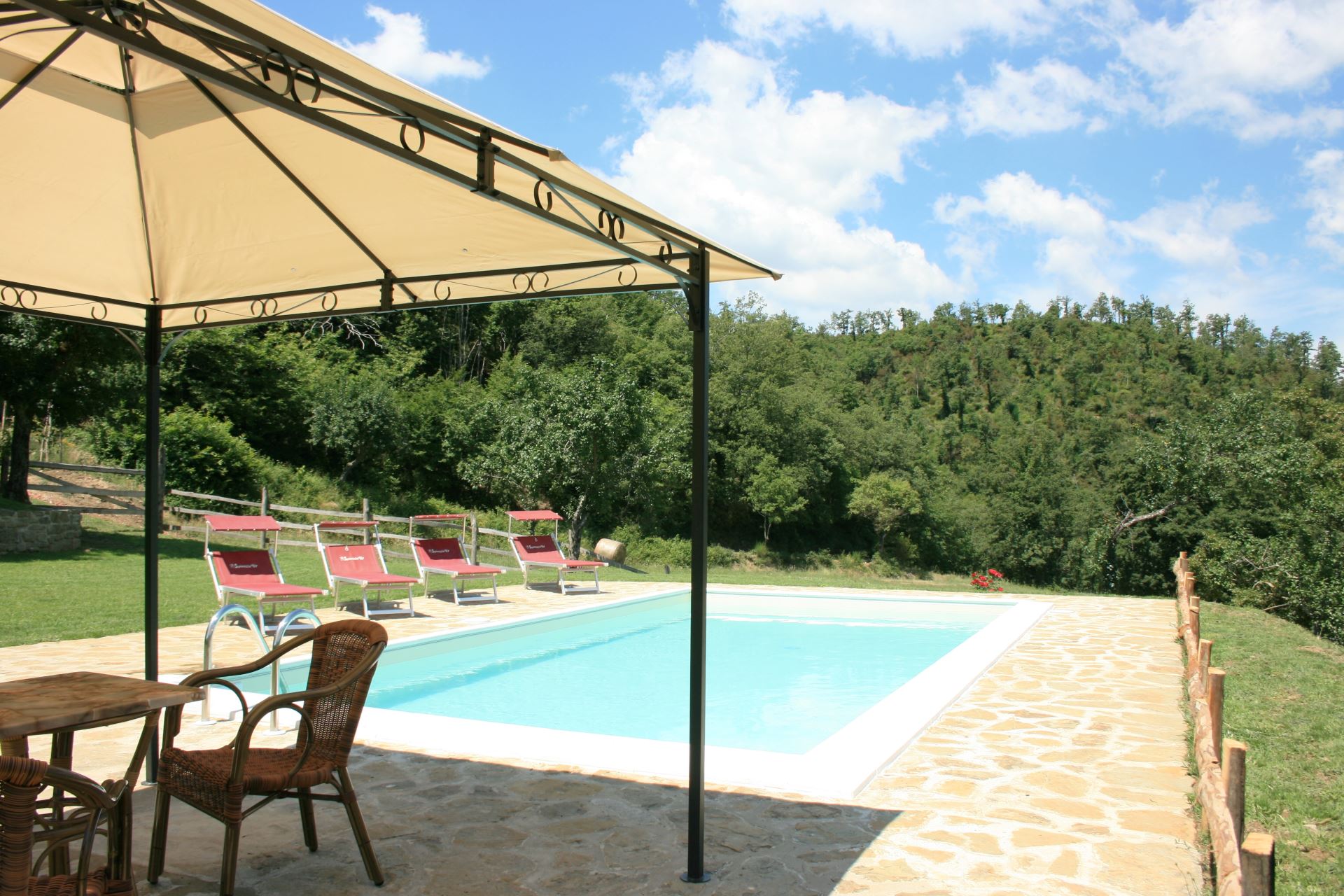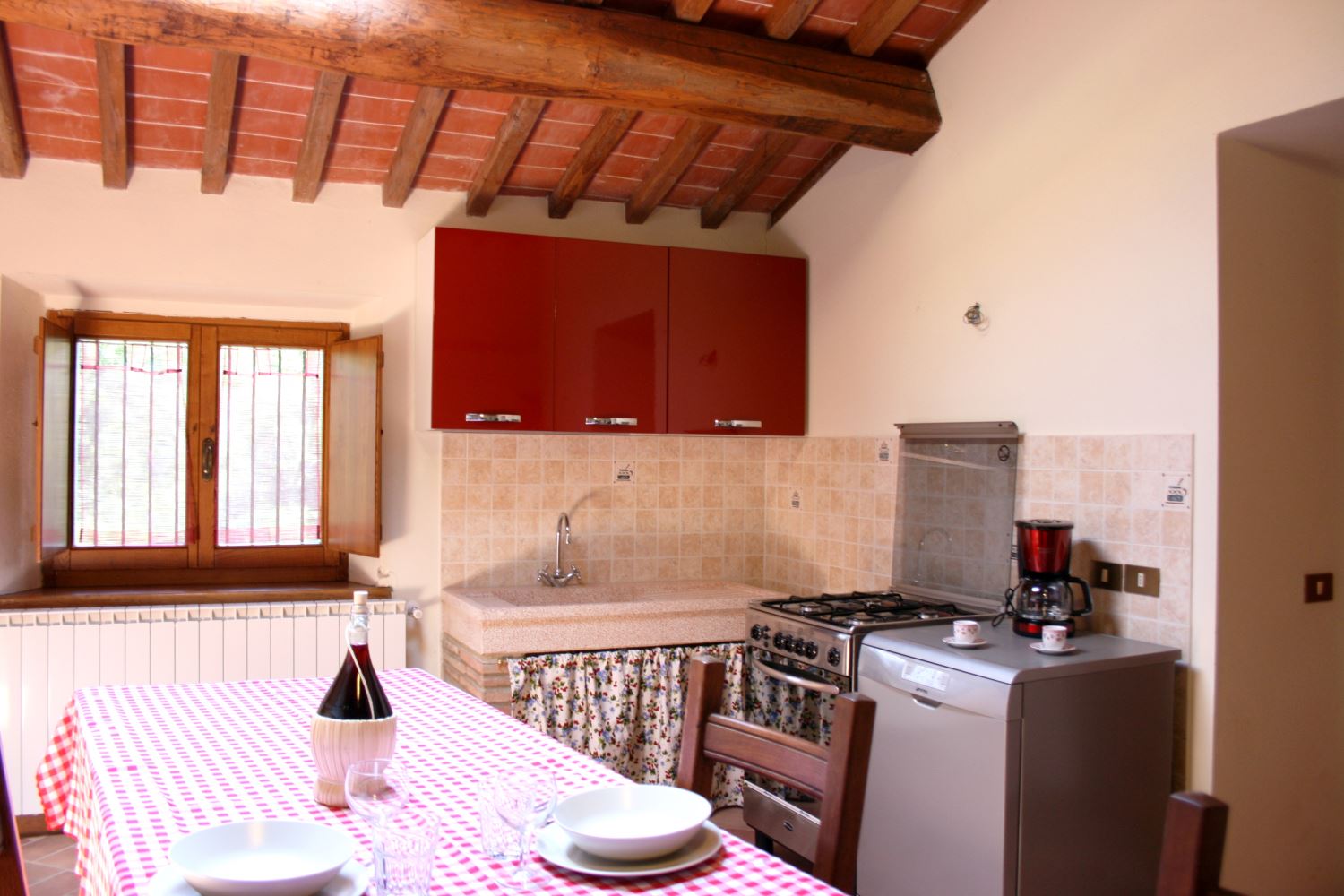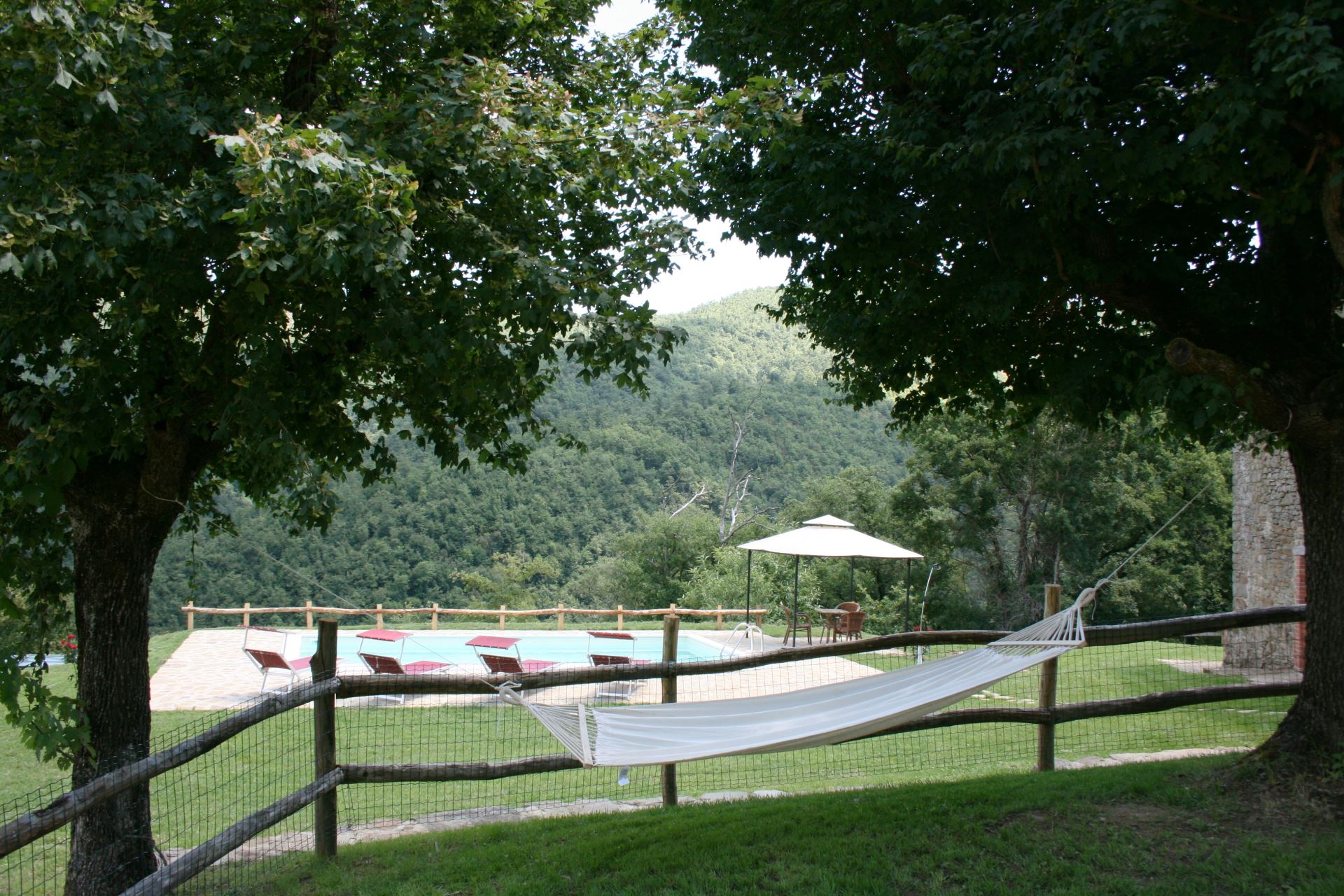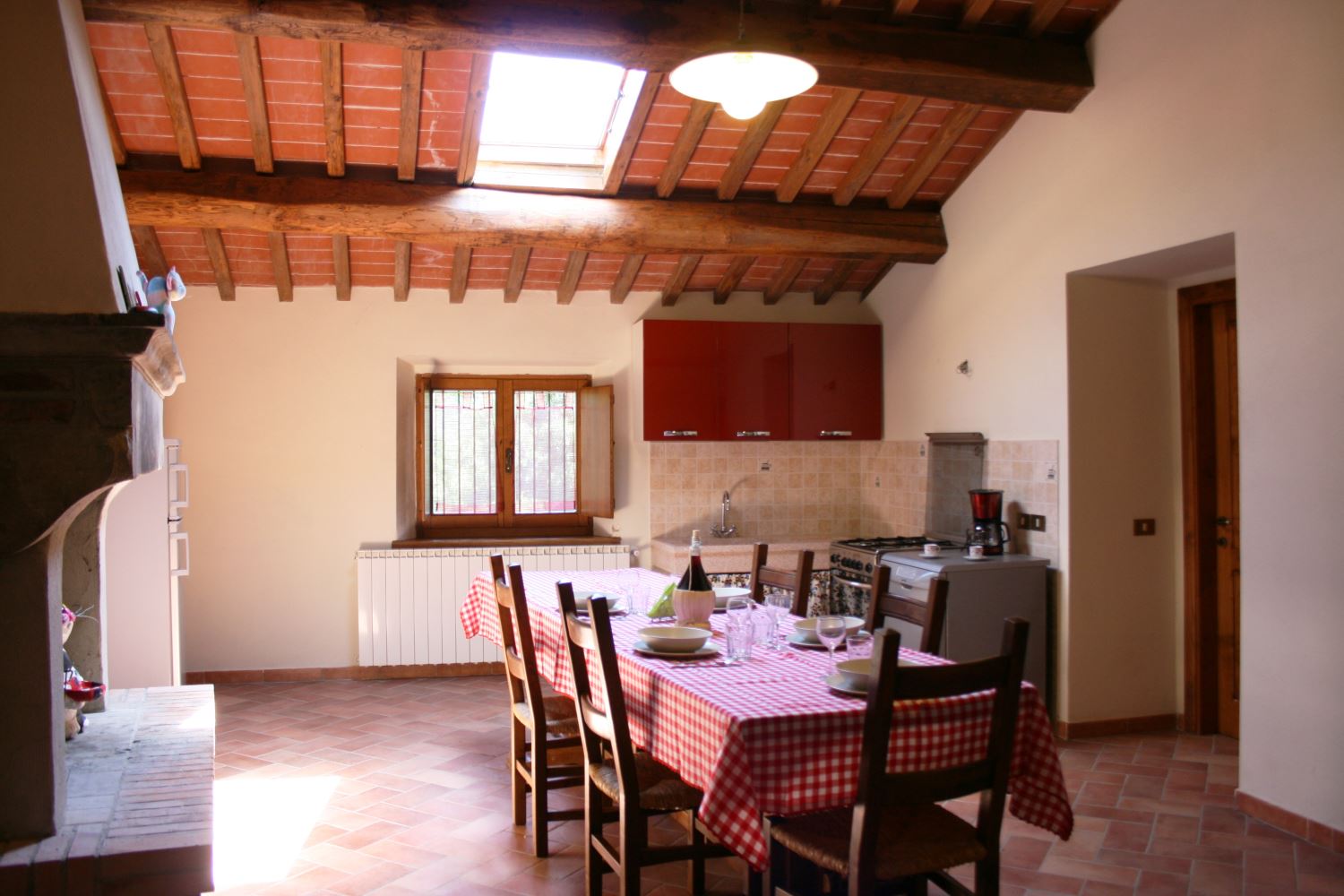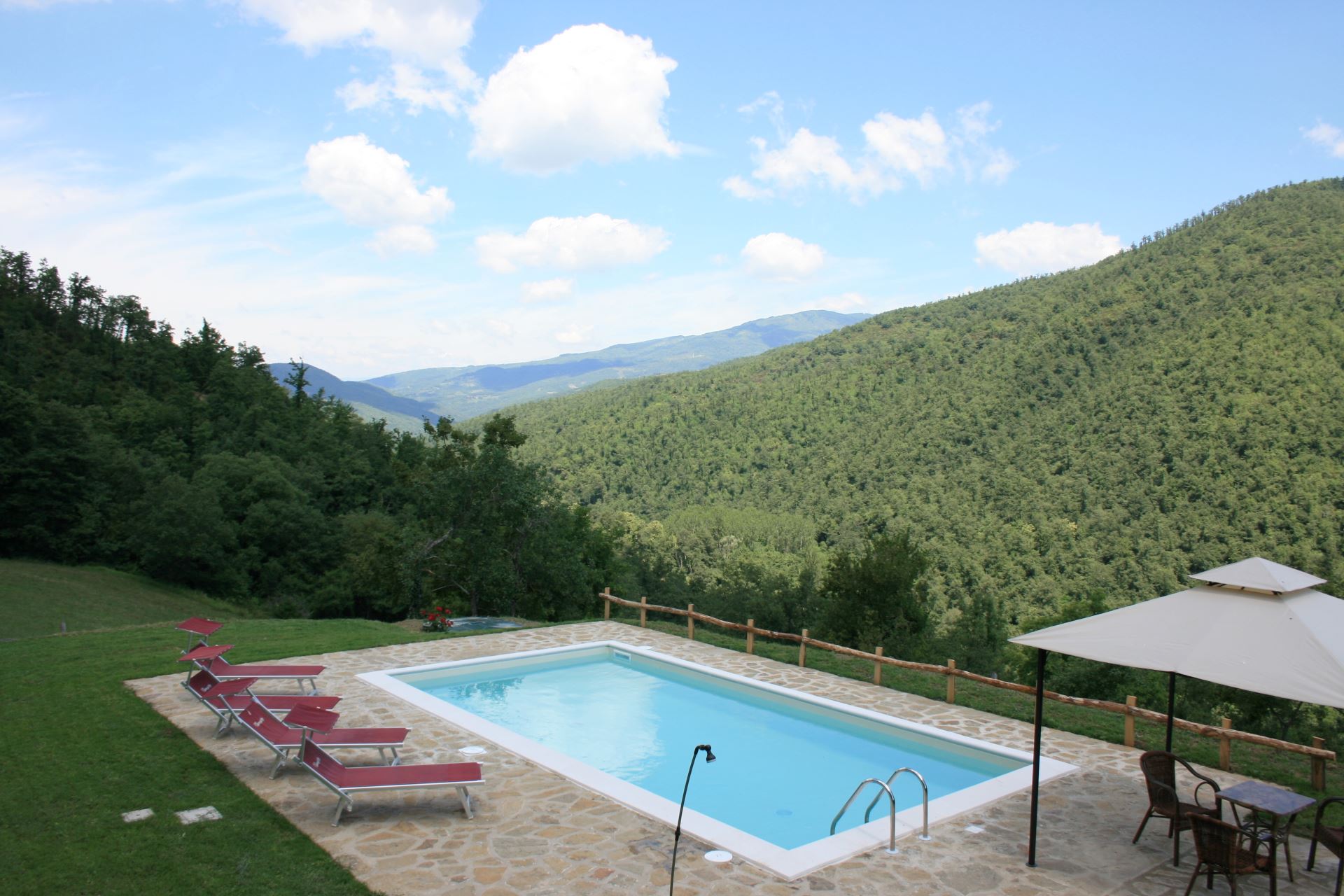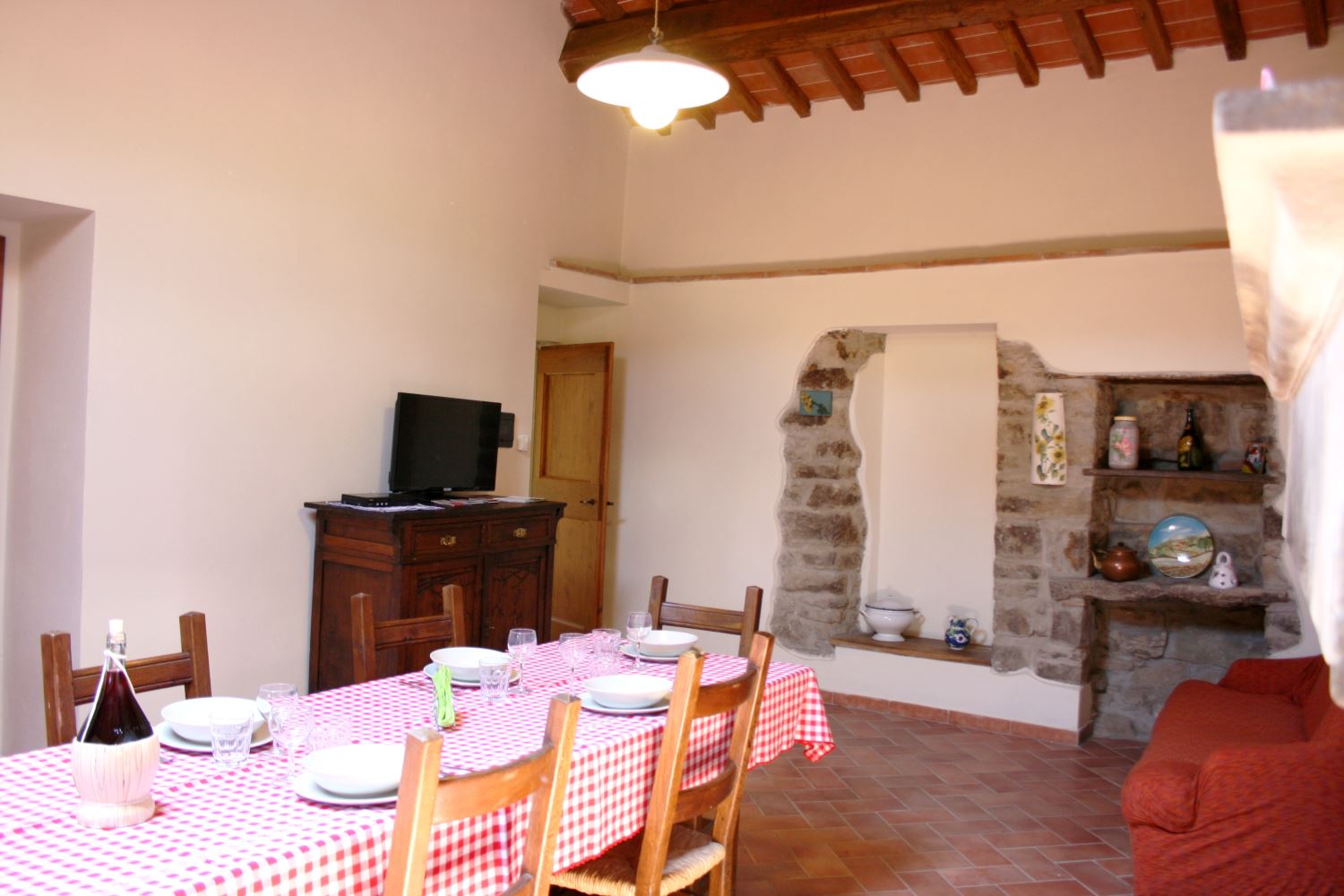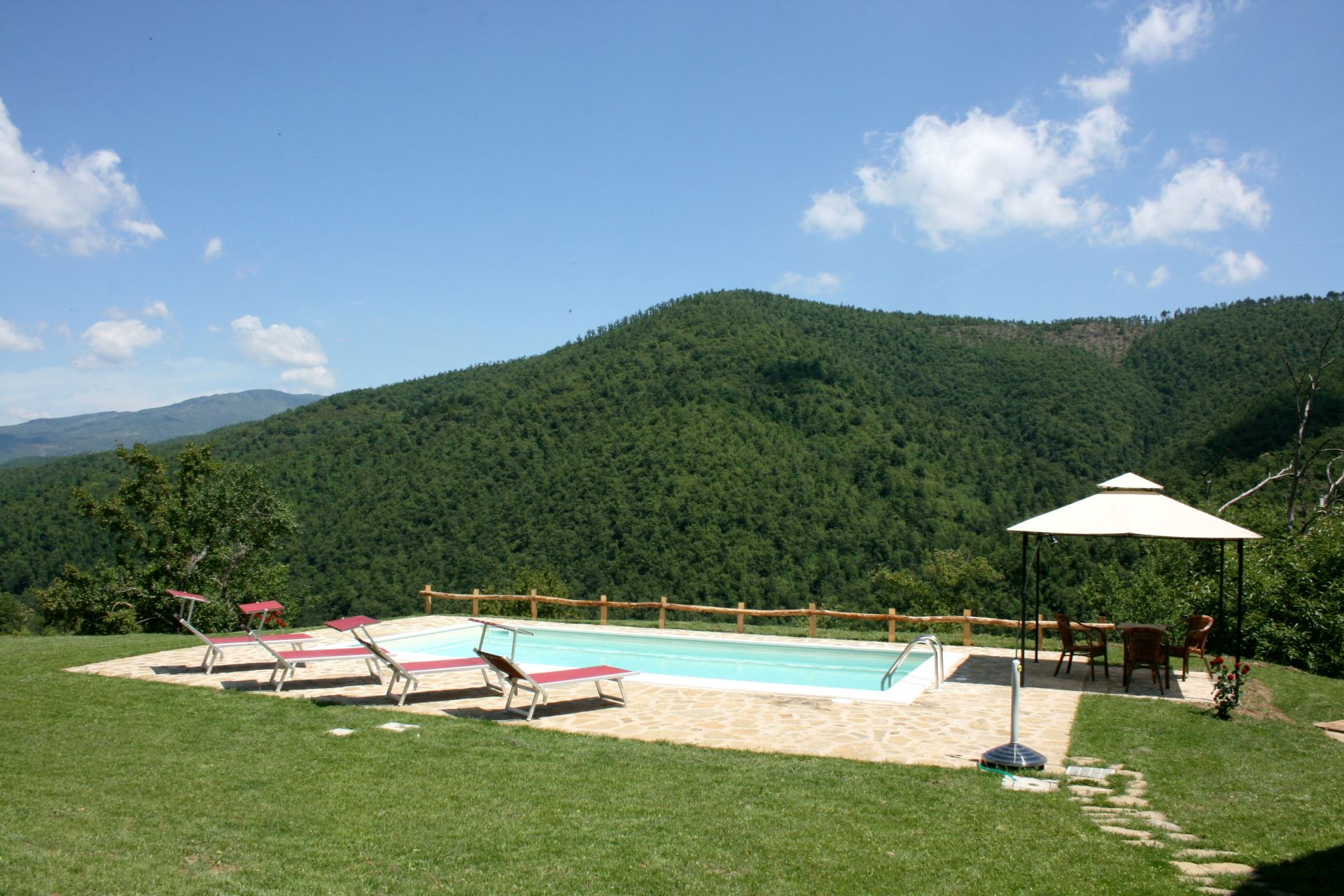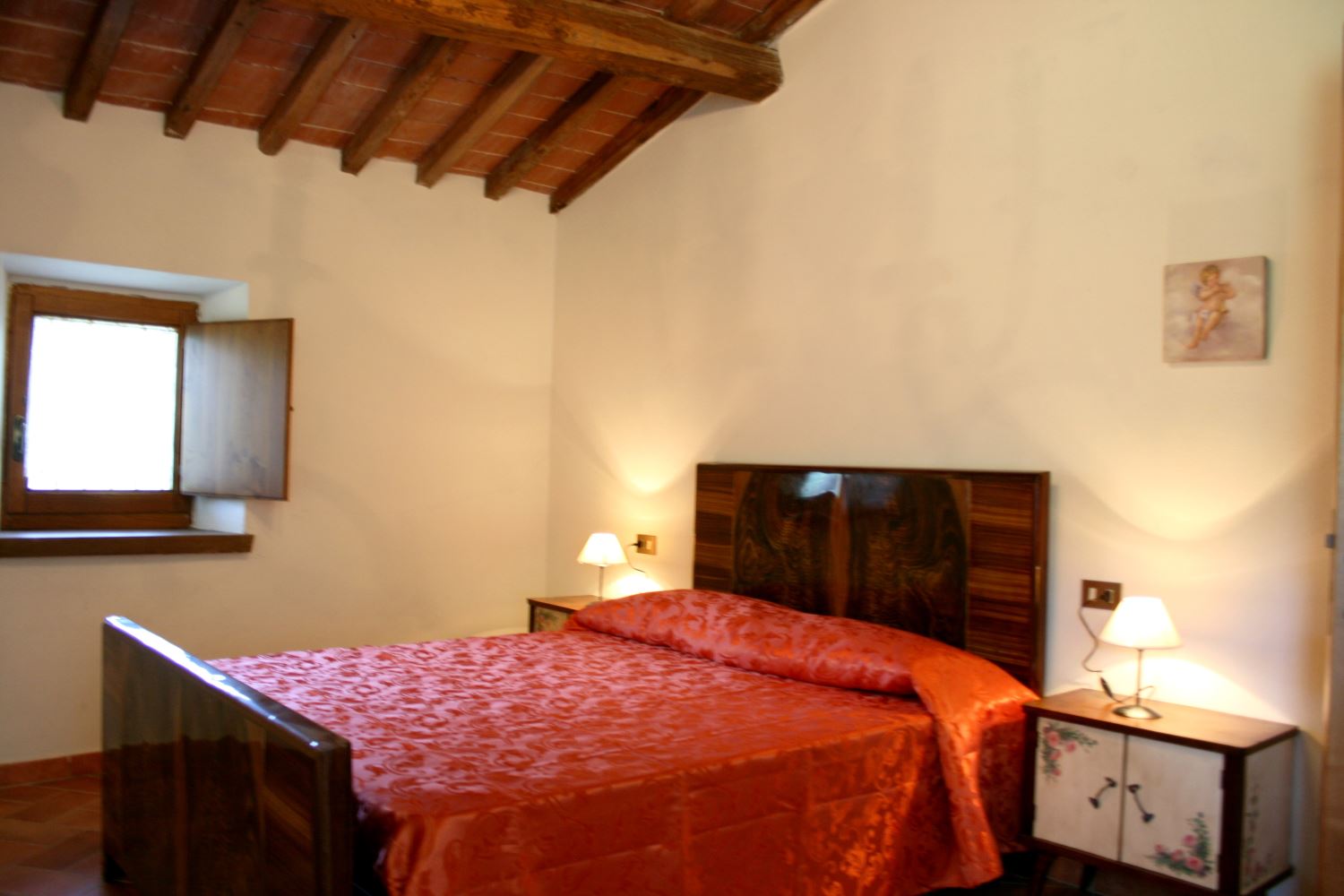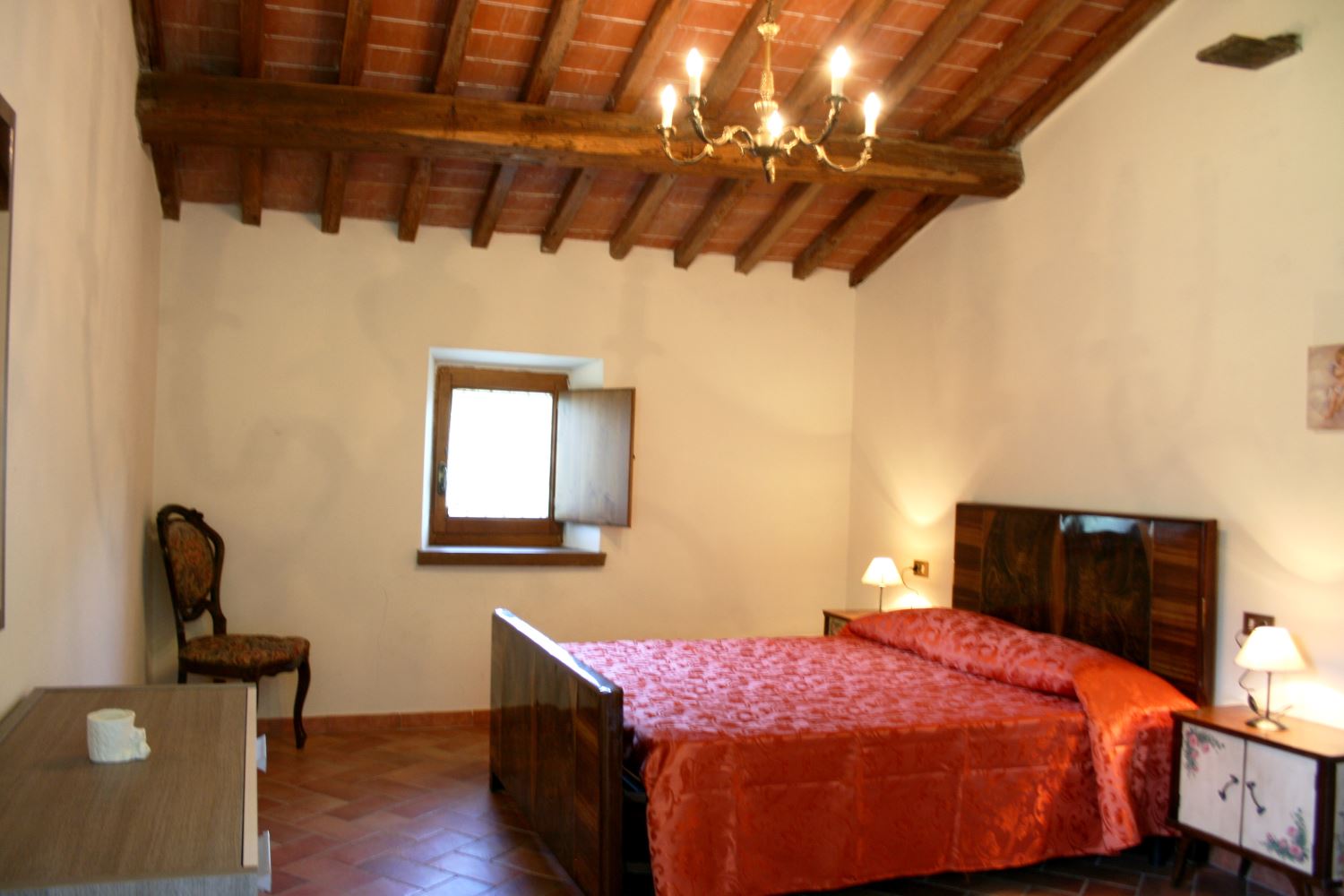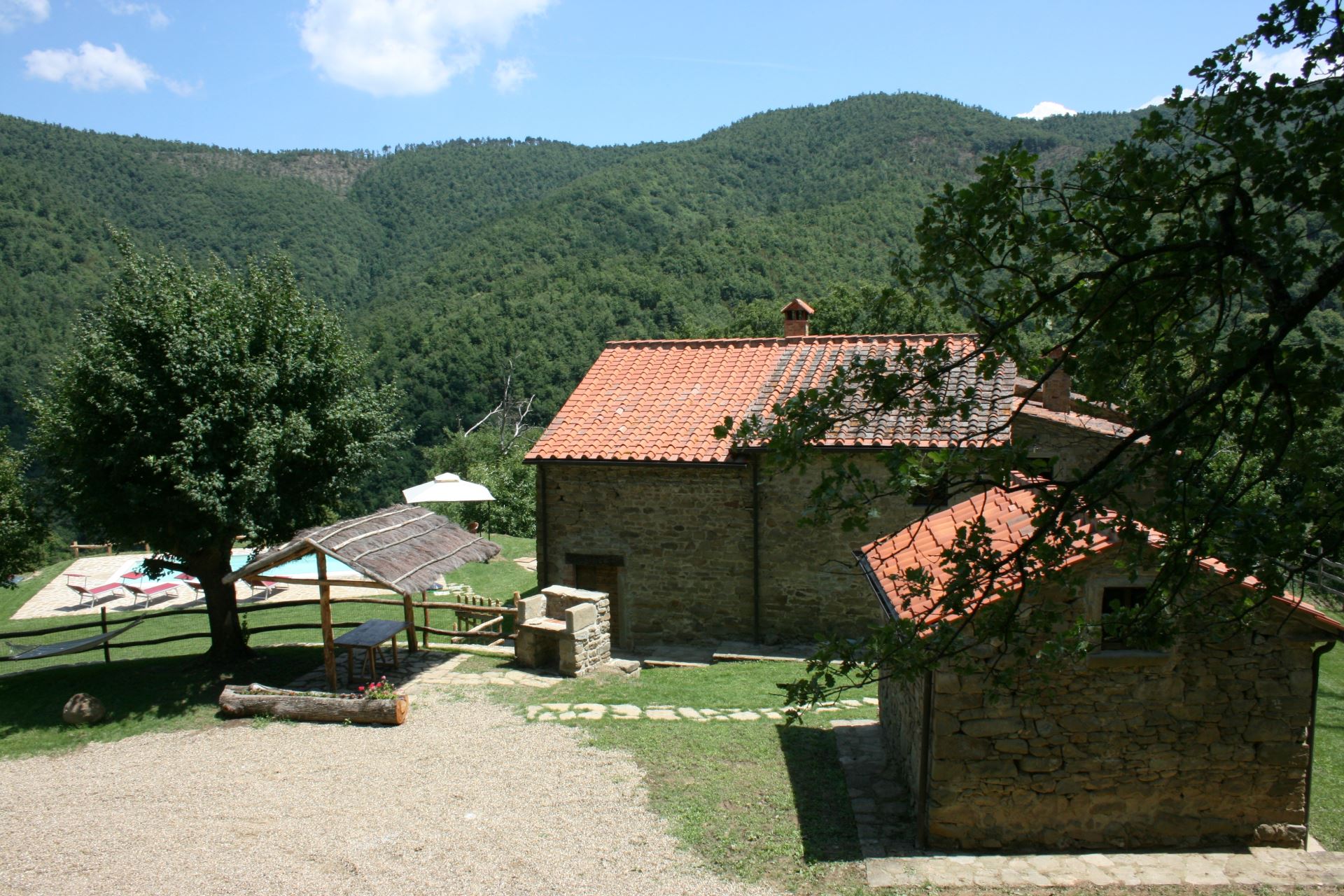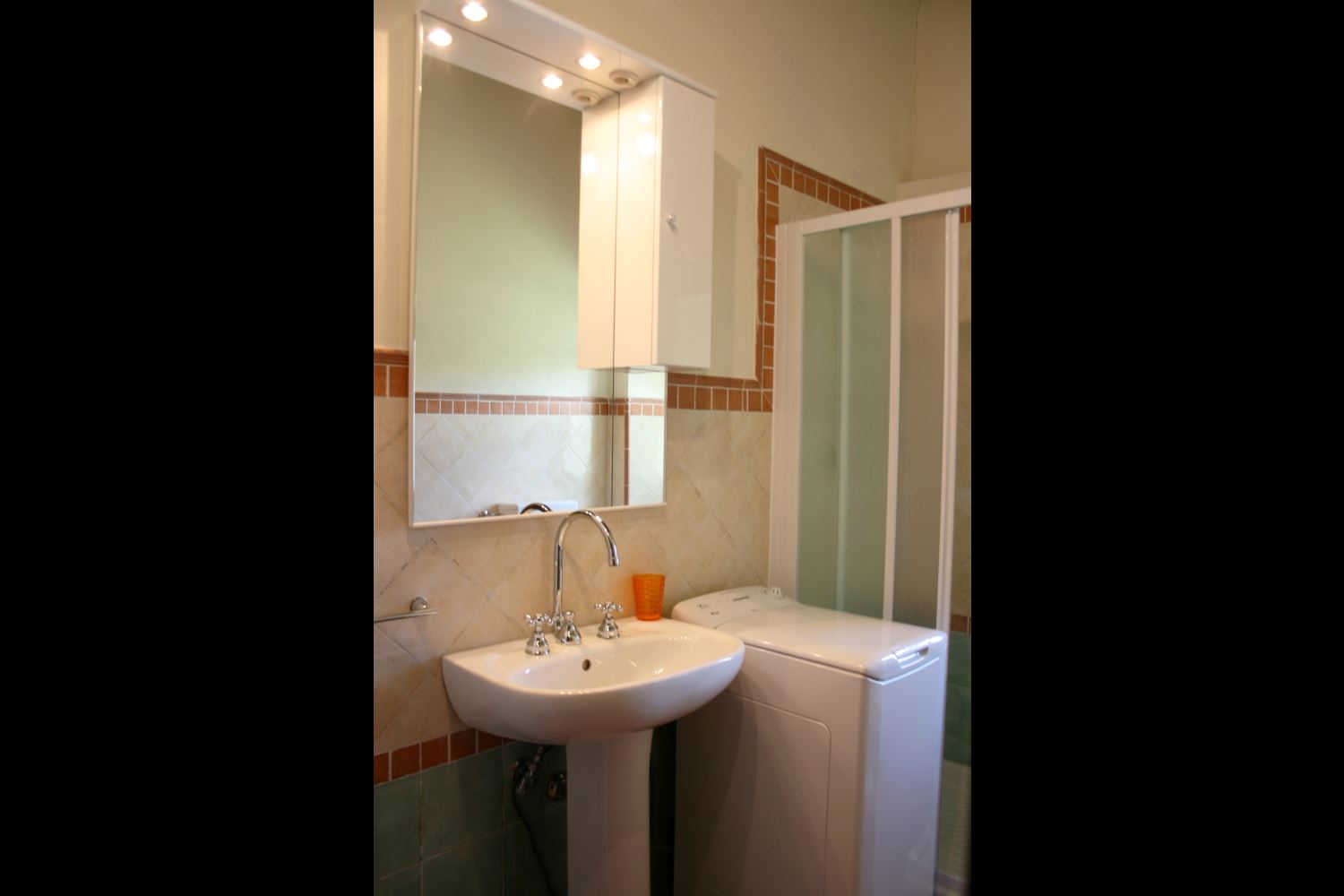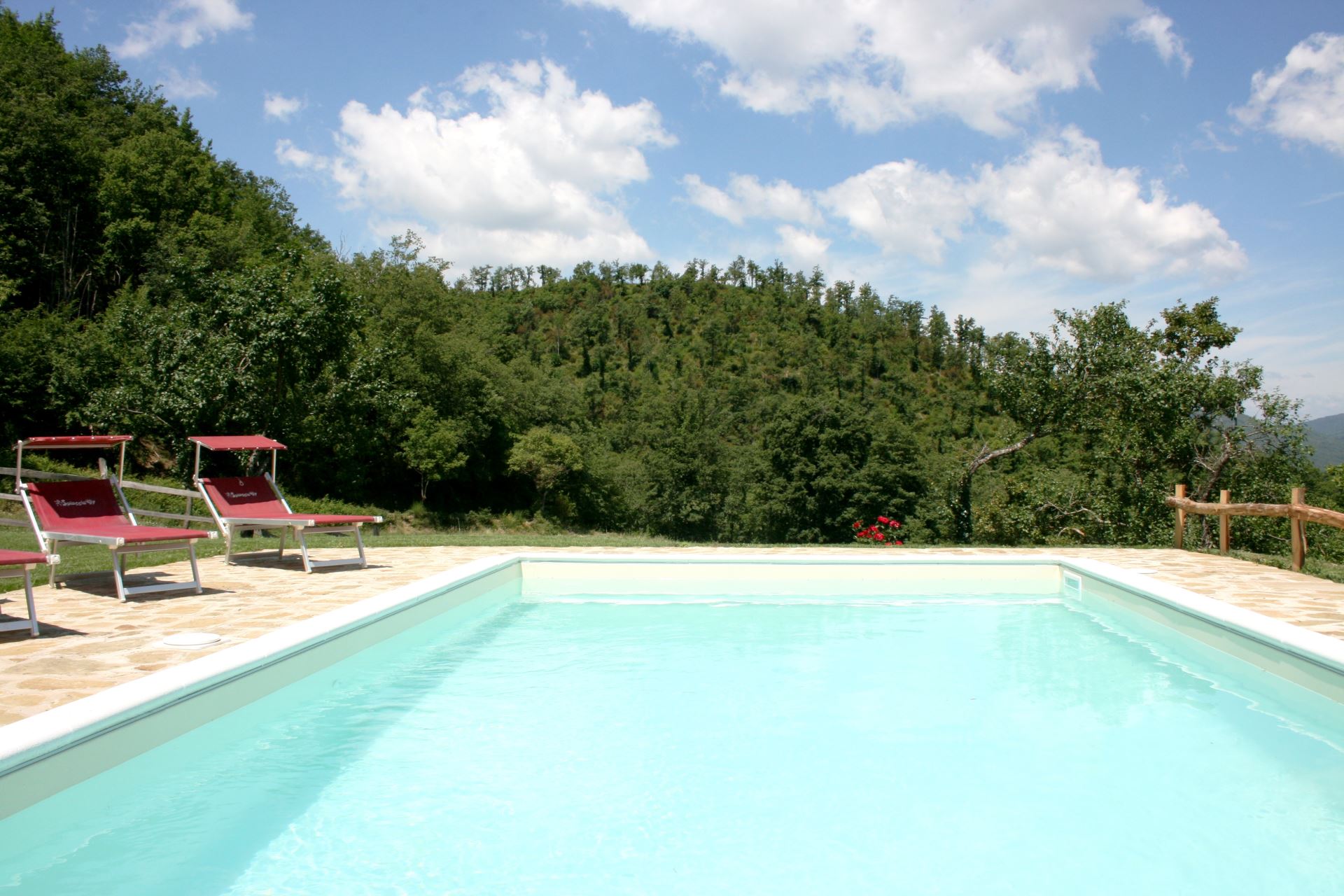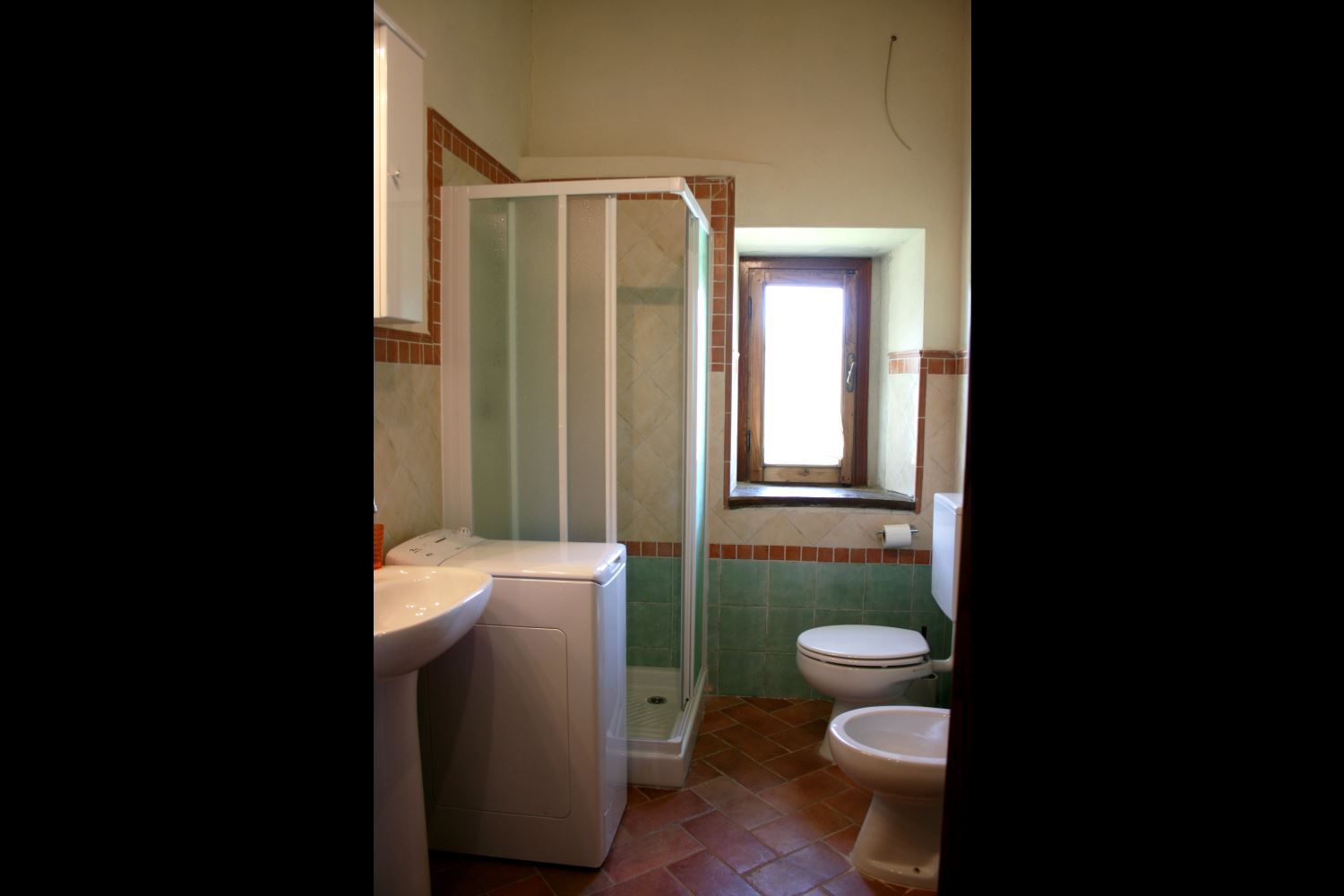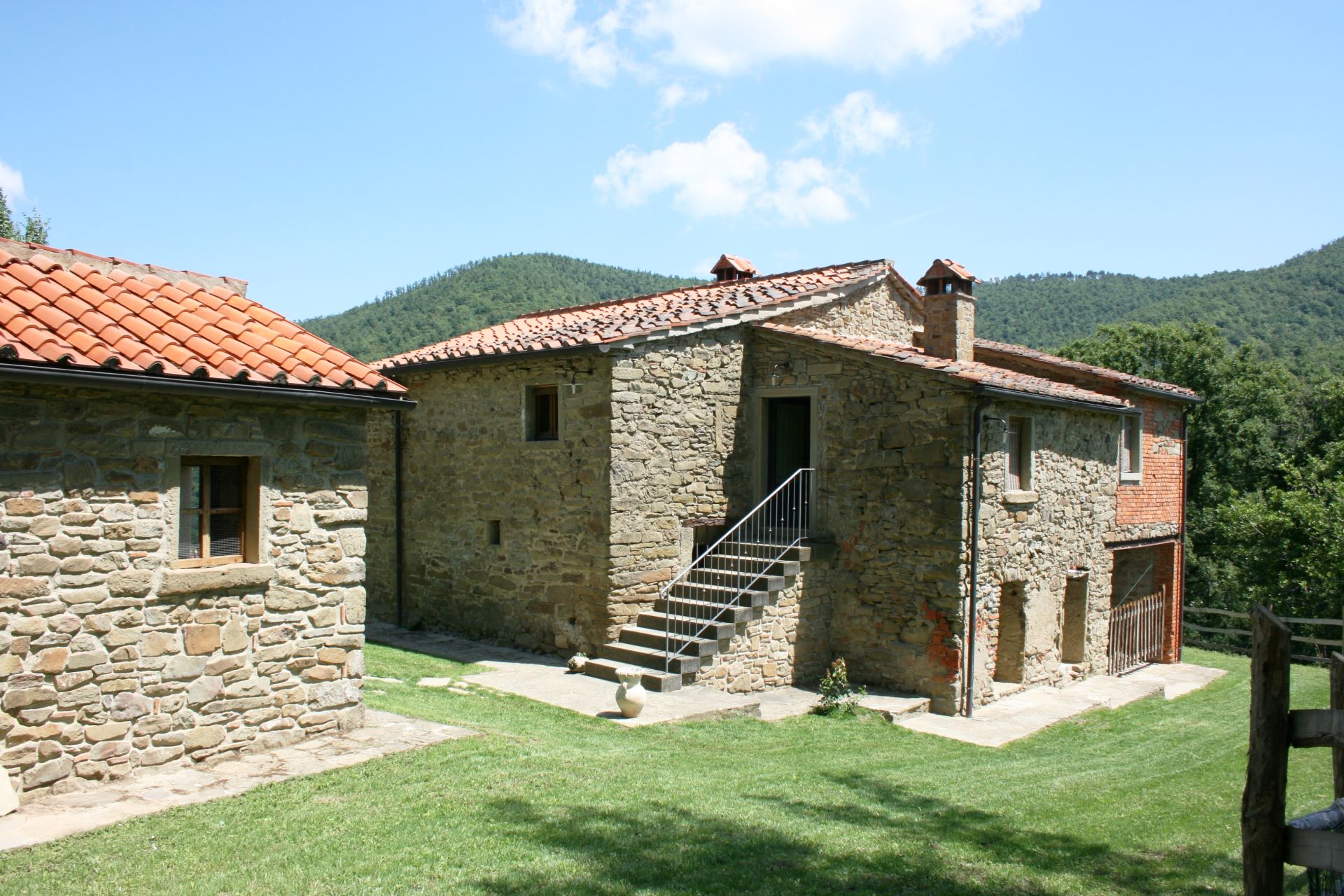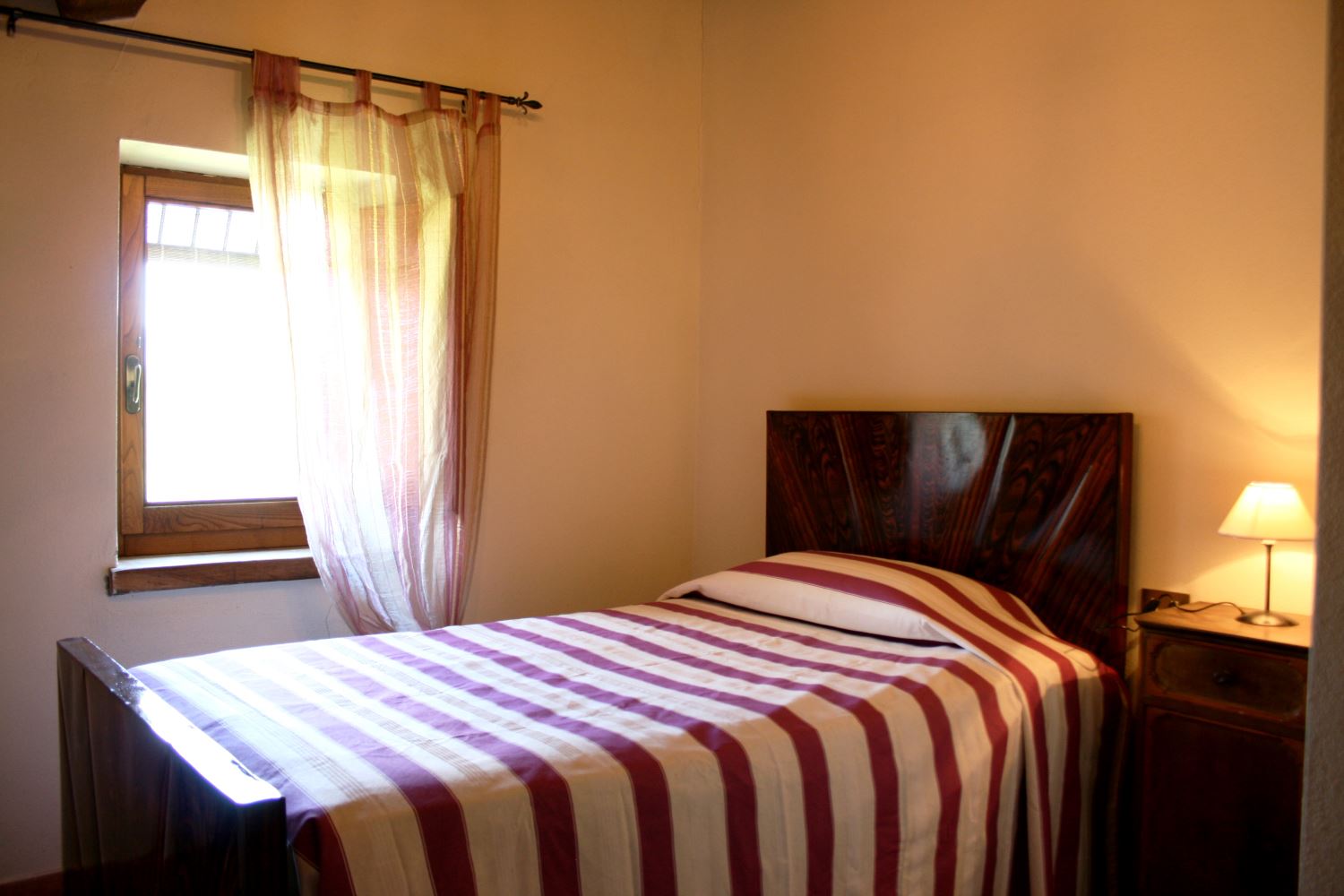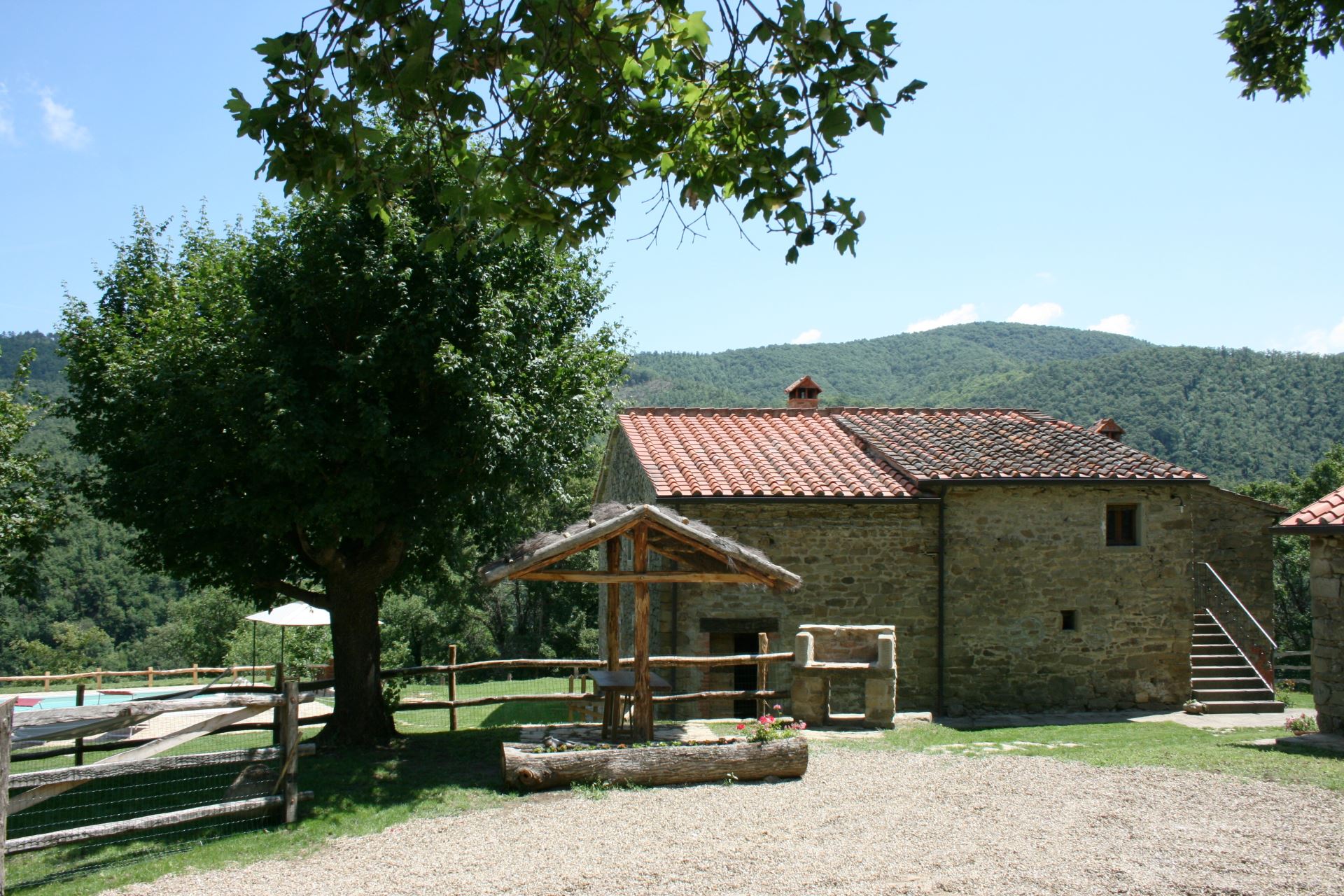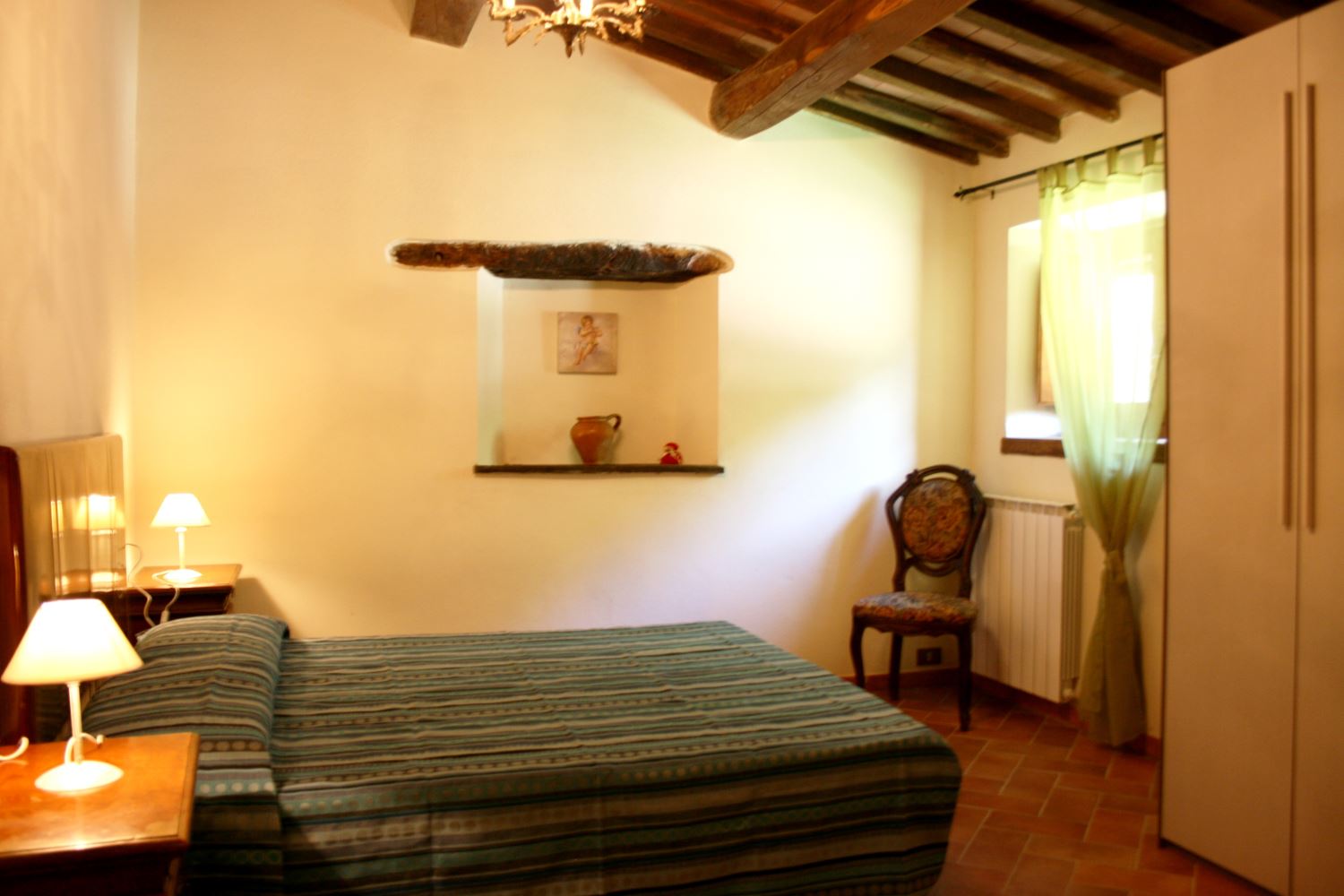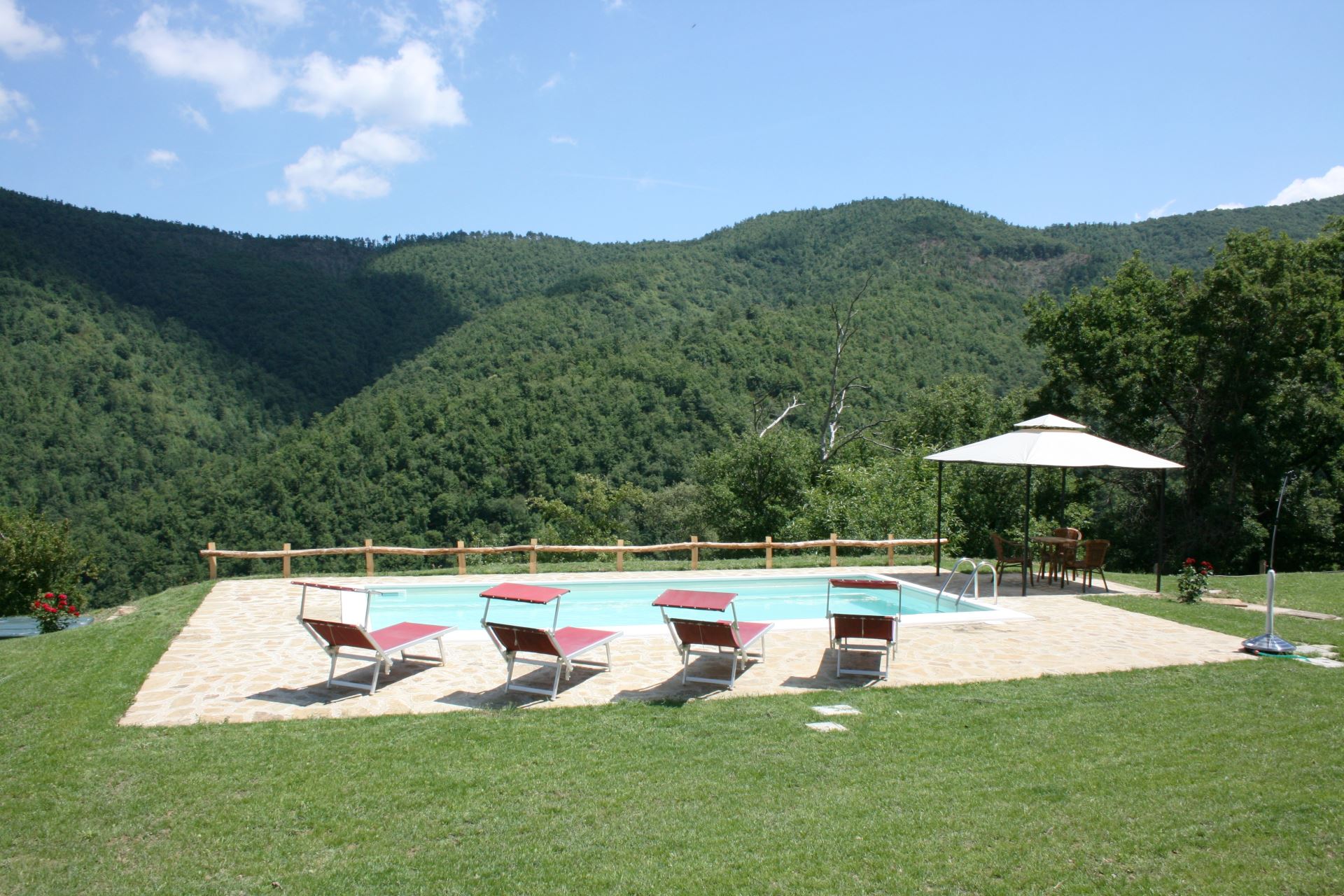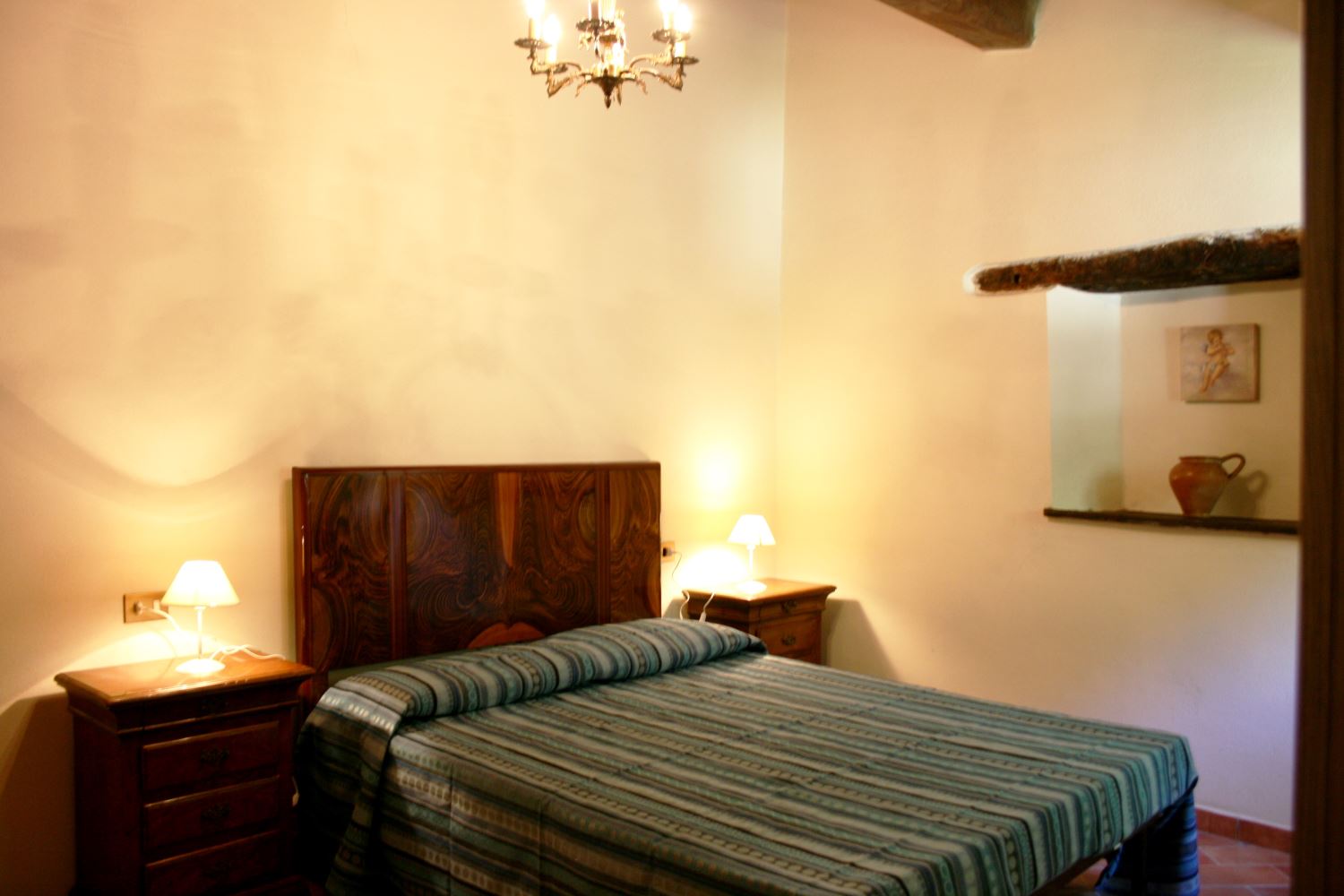 ---
Families with kids
For couples
Televisions
Dishwasher
Washing machine
Private pool
Barbeque
Pets Allowed
Parking area
Toaster
Oven
Fenced
Airport of Firenze at

90 km
Highway A1 Arezzo at

15 km
Hospital of Arezzo at

10 km
Villa selected and checked for you by Alice and Michela of Eurocasa Holiday, if you would like any further information please write to info@eurocasa.com
Typical stone farmhouse with private pool and garden situated in a hilly position a few km from the city of Arezzo. Ideal for those who look for a relaxing holiday in contact with nature in the company of family, friends and pets.
---
Description
Ca' de Tonco is an old, stone farmhouse which takes us back to the most ancient Tuscan peasant origins. Situated on a high hill, among woods, pastures and cultivated fields a few km from the city of Arezzo, is the ideal place for those who wish to escape the stress and noise of city life. The house is reached via a scenic, unmade road through the woods (about 4 km long), with rather steep parts, well maintained, but not suitable for sports cars.
At about 10 km Arezzo offers more than everything: restaurants, shopping stores, supermarkets and important works of art, paintings of Piero della Francesca, masterpieces by Giorgio Vasari as the Loggia of the Piazza Grande, where every year takes place the 'Giostra del Saracino', ancient knights tournament in medieval costumes, churches and museums.

Ca' de Tonco offers a completely fenced 900 m2 garden ( with a 1,60 m high fence), making it perfect for a holiday with your four-legged friends, who can run free and safe on the property. On the side of the house a beautiful private swimming pool (also fenced, size m. 4x8, depth 1,40 m. - open from 24 April to 2nd October), placed on an extremely panoramic terrace equipped with gazebo, table and chairs for outdoor meals, barbecue and wood burning oven. You can also spend fun afternoons playing table tennis or relaxing in a hammock reading a good book. The rustic but comfortable furnishing fits in perfectly with the characteristics of the property.


Interior description
FIRST FLOOR: entrance through external staircase, ancient wood burning oven, wide living-dining room with fireplace, sofa and kitchen corner. Two double bedrooms, one bedroom with French bed (m. 1,20x1,90), bathroom with shower.

EQUIPMENT:
freezer, oven, dishwasher, highchair, moka coffee maker, filter coffee maker, toaster, barbecue, wood burning oven
washing machine, ironing set, table tennis, hammock
Satellite TV, Wi-Fi Internet access
Price notes
Arrival:
in the afternoon between 4 p.m. and 7 p.m. -
Departure:
in the morning between 8 a.m. and 10 a.m.
INCLUDED IN THE PRICE:
Private pool open from 24/04 to 02/10.
Wi-Fi Internet access.
Bed linen and bathroom towels (Initial Set).
One baby bed (for children up to 3 years) on request at time of booking.

NOT INCLUDED IN THE PRICE:
Breakage deposit Euro 200 (payable in cash on your arrival and held by the owner for the duration of your stay). During their stay, should travellers cause any damage to the property, they will be liable for the associated costs.
Electric car charging on demand on payment.
Heating Euro 10 per day (if used).
Pets are welcome on payment of Euro 5 each per day and includes also a kennel, bowls for water and food and a pet toy.
Swimming towels available on request on payment of Euro 3 each.
Wood for fireplace Euro 15 each 100 kg (if used).
Tourist tax Euro 1,50 per person per day applied for the first 4 days only. Children up to 12 years do not pay.
Sheets change Euro 5 per person.
Bath towels change

Euro 5 per person.
---
Reviews
John (GB) - agosto 2023
The farmhouse was clean and comfortable and in an amazing location. The best view for swimming! The dirt track to get to and from the farmhouse is steep and its worthwhile buying food before you get there! Great walks and plenty of wildlife to spot. An amazing place to spend 2 weeks. Nearby Arezzo, is a lovely town too!
David (Uk) - agosto 2023
We had a wonderful stay at Ca De Tonco. The Villa is situated in a remote location up in the Tuscan hills.

The drive to the Villa along the steep and windy gravel track takes a bit of getting used to, but the rewards are considerable, as you find yourself truly secluded without any disturbances once you arrive at Ca De Tonco. I grew to enjoy the drive and there are some stunning views of the valley as you reach the higher ground along the path.

The views from the Villa need to be experienced to be believed. They are both breathtaking and peaceful. The Villa itself has everything you need to enjoy yourself, with a pool, table tennis table, hammock and BBQ available. The size of the Villa was perfect for a family of 4 like ours. Our host Giulia was helpful and friendly and the provision of coal and firefighters for the BBQ was a nice touch.

Florence is around 1 hour 20 minutes away, so were able to enjoy a day out there as a family (we recommend parking at Villa Costanza and getting the tram into Florence). Arezzo is also highly recommended and around 30 minutes drive from the Villa. The higher parts of Arezzo have gorgeous views of the surrounding landscape, and there was a buzzing atmosphere in the town square when we visited on a Friday evening.

There are plenty of supermarkets in the nearby area, including the gigantic Co op. The local ingredients are fantastic, with the watermelon and lemons delicious in August when we visited.

We had an amazing holiday and we would definitely stay again at Ca De Tonco.
Manuela (AT) - luglio 2022
Ca De Tonco is a perfekt place to relax. The place is very beautiful, around the house with the wood and it`s so quiet that you can listen to wild. The house inside looks like an old fashion farmhouse and its sooo clean. The owner of this Casa are very nice and courteous with the tourists. We was very happy to stand there for one week and we recommend it everytime.
Michele (DE) - ottobre 2021
Sehr sehr schönes Haus, wer Ruhe braucht und die Natur geniessen will, ist das das richtige. Mit 20 Minuten erreicht man die Stadt Arezzo und sonnst schöne Orten. Die weg beschreiben muss besser beschrieben werden. Sonnst TOP!
Teresa - giugno 2019
Das Haus ist wunderschön, sehr abgeschieden gelegen, das Grundstück ist für Ferien mit Hund großartig geeignet und der Pool super gepflegt. Die Vermieter sind ebenfalls sehr sehr nett. Wir waren zum zweiten Mal dort und haben die Abgeschiedenheit und die Natur wieder sehr genossen. Es gibt dort alle möglichen Tiere zu bewundern, nachts fliegen z.B. Glühwürmchen durch den Garten und rund um das Haus leben die schönsten Eidechsen. Der Anfahrtsweg ist, wie bereits beschrieben, ein wenig abenteuerlich, aber mit normalen Autos (keine Sportwagen) zu bewältigen. Arezzo ist nicht allzu weit, eine tolle Stadt und auf jeden Fall einen Ausflug wert. Wir haben dort für eine Woche im voraus eingekauft, weil wir unsere Zeit vor Ort genießen wollten. Durch das WLAN kann man auch problemlos im Internet surfen, wenn man das will.
Eva (AT) - giugno 2019
A nice place to come and relax (if you want with your dog). The hosts are very polite and obliging. We will definitely come again.
PASCAL (FRANCE) - agosto 2018 Excellent accueil des propriétaires.La maison est idéale pour ceux qui aiment la nature et le calme.Il manquait seulement un four micro-ondes et un plateau pour transporter la vaisselle si on mange dehors.
Sten (BE) - luglio 2018 Really a great place to relax and unwind, with a magnificent view and a nice swimming pool !!
Paul (Belgique) - maggio 2018 Pour les amateurs de "seuls au monde". Confort réduit mais suffisant. Jeunes propriétaires extrêmement gentils et accueillants. Le chemin d'accès nécessite une voiture en bon état, plutôt 4X4. Nous y avons croisé chevreuil, lièvres, faisans et sangliers.
Thomas (Danmark) - luglio 2017 We had a great week in Ca De Tonco and enjoyed the tranquility and beautiful location. The young hosts were a delight to talk to and did everything they could to make our stay as pleasant as possible. Only thing is the dirt road leading to the house - it is not the best and it takes 10 minutes to drive in a normal car. As long at You remember to plan Your shopping it's no problem and we would love to return. Out traveling party was 2 adults and two children (10 and 13 years).
Marc (Deutschland) - giugno 2017 Ausstattung: Zweckmäßig und neuwertig eingerichtet. Alles vorhanden um es sich gemütlich zu machen. Kleine Küche, großer Esstisch, Couch, Fernseher. Sehr schön fanden wir das man hier nicht einfach irgendetwas eingebaut hat, sondern das alles zum Stil des Hauses passt. Wir haben uns sehr wohl gefühlt. Der Swimmingpool ist ausreichend groß und tief. Wir hatten sehr viel Spaß damit. Der einzige kleine Kritikpunkt sind die unserer Meinung zu harten Matratzen, allerdings sind wir auch nur die tempur Matratzen gewohnt. Lage: Die Lage ist ein Traum. Natur ohne Ende. Das nächste Haus ist einige Hundert Meter entfernt. Die Zufahrt ist nicht asphaltiert jedoch mit nicht tiefer gelegten Fahrzeugen gut zu erreichen. Das Haus liegt inmitten eines Pinienwaldes, abends sieht man in einigen Kilometern Entfernung die Lichter von anderen Häusern auf einem der Hügel. Die Lage ist wirklich kaum zu toppen, sowas schönes haben wir selten gesehen. Zustand: Die Einrichtung ist ausnahmslos neuwertig. Sauberkeit: Alles sehr sauber, auch der Pool wurde mehrmals in der Woche gereinigt. Hier gibt es absolut nichts zu beanstanden. Preiswürdigkeit: Jeden Cent wert. Die Vermieter sind super freundlich. Zu empfehlen ist das Olivenöl aus eigenem Anbau sowie der Wein. Wir kommen sehr gerne wieder.
Michelangelo (Nederland) - giugno 2017 It was a very nice country house. All equipment working, bedrooms are very nice and good. Swimming pool was always cleaned by the owner. You live there very relaxed and the view is great.
h Fleur (HOLLAND) - agosto 2015 Het was een schitterende locatie ca. 10 km afgelegen van het centrum van Arezzo in een bosrijke omgeving. Vierwiel aandrijving is geen overbodige luxe om het huisje te bereiken. Het huisje was nieuw ingericht(ruim en praktisch) Van uit het huisje en zwembad had je een prachtig uitzicht over het dal. De eigenaren waren uiterst vriendelijk en behulpzaam. Hun kinderen(twintigers) spraken prima Engels en waren onze contactpersonen. Het enige minpunt dat ik weet te noemen was de grote aanwezigheid van "dazen", ook wel steekvliegen genoemd. Deze blijken met name in de maand augustus aanwezig te zijn
Marie (France) - agosto 2015 Perfect! Spécially the wellcoming...
---
Other structures
that may interest you
Other structures destination Arezzo And Casentino
LA BOUTIQUE DEL CARDINALE


Bibbiena