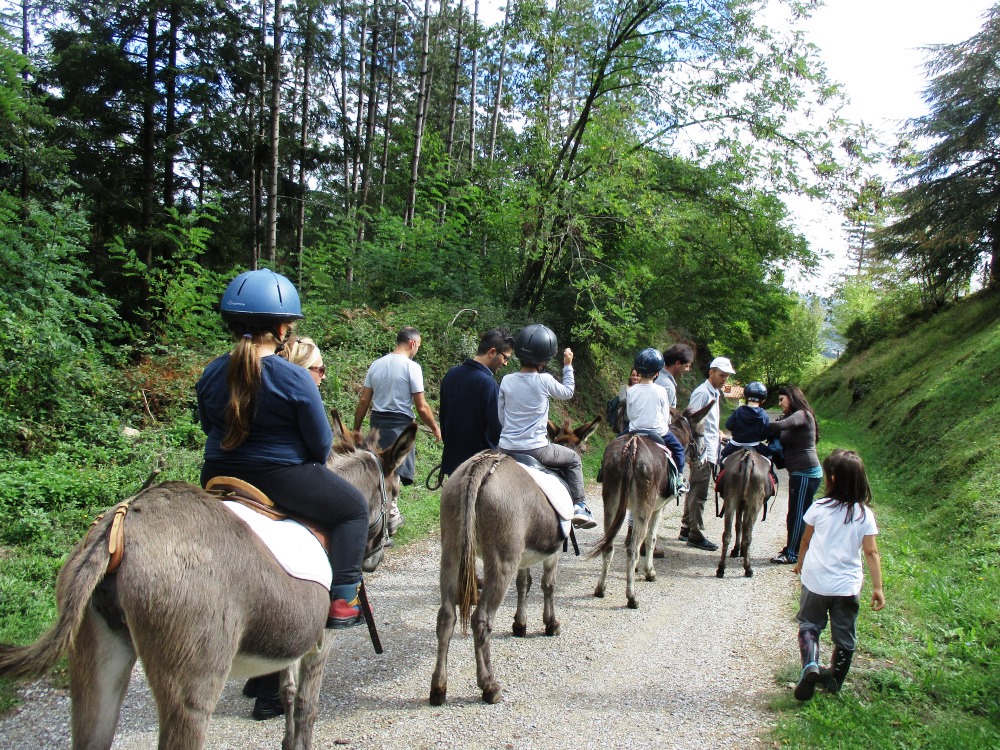 Trekking and walking with a donkey for children and the whole family
Book this very special activity!
Each child will have at his disposal his "own steed" for the whole walk.
The routes will be customized according to the age of the children or your specific needs.
You will always be guided and accompanied by an authorized environmental guide with professional insurance. The donkeys are equipped with a regular health passport and they are also insured.
We can organize pet therapy based activities on and the creation of tactile and manual practices and playful activities (getting to know the animals - the environments and the smells - caressing them, feeding them and getting on the donkeys and playing with them).
Or also activities that deal with specific themes (recognition of the tracks of the wild) and follow the rhythms of the seasons (multi-day trekking, group picnics - chestnut picking) and which foresee the realization of excursions in a natural environment of varying difficulty during which children travel on donkeys.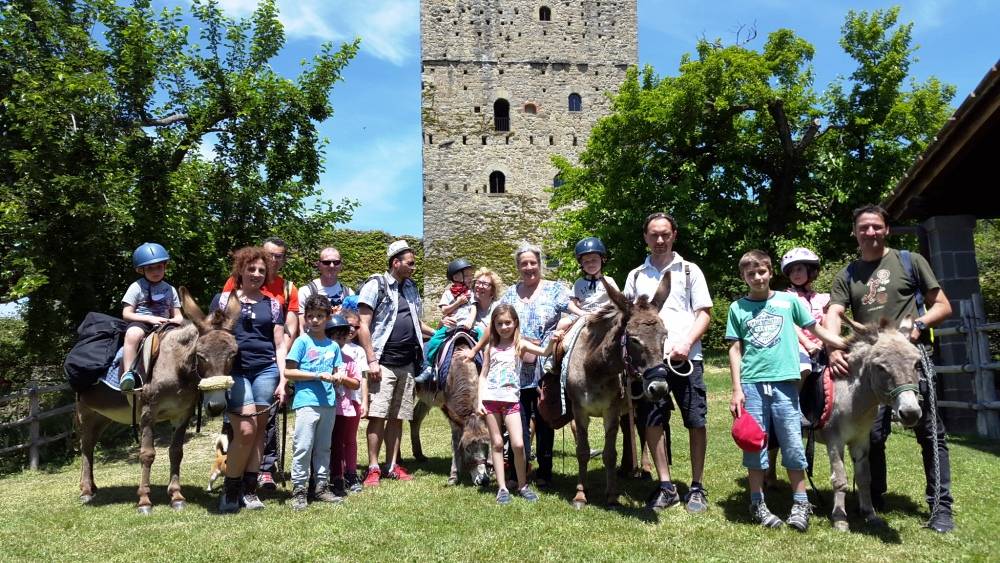 Prices for an experience of about 2.5 hours:
1st child € 32
2nd child € 25
Adult (supporter) € 7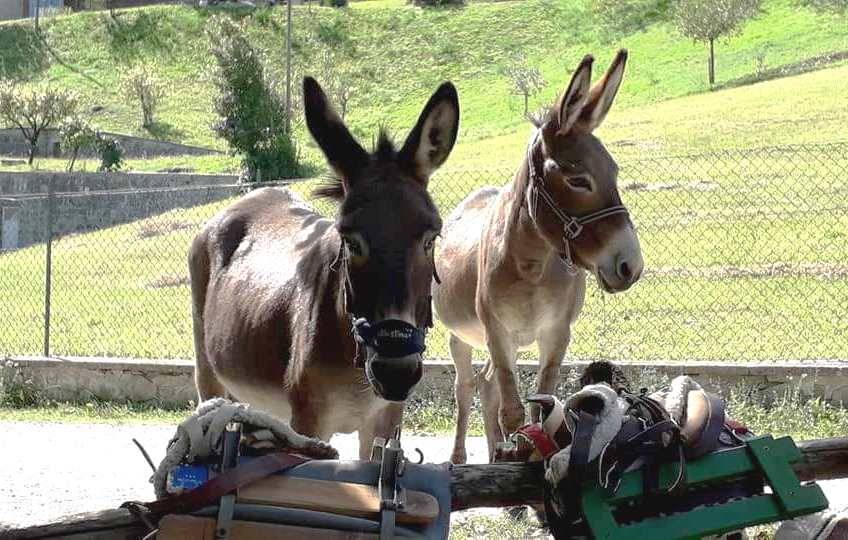 "Adventure, respect for animals and desire to be outdoors are our keywords!"
Contact us for a personalized quote, we will be happy to help you!
info@eurocasa.com
0039 0575 84 53 48
0039 3357604638