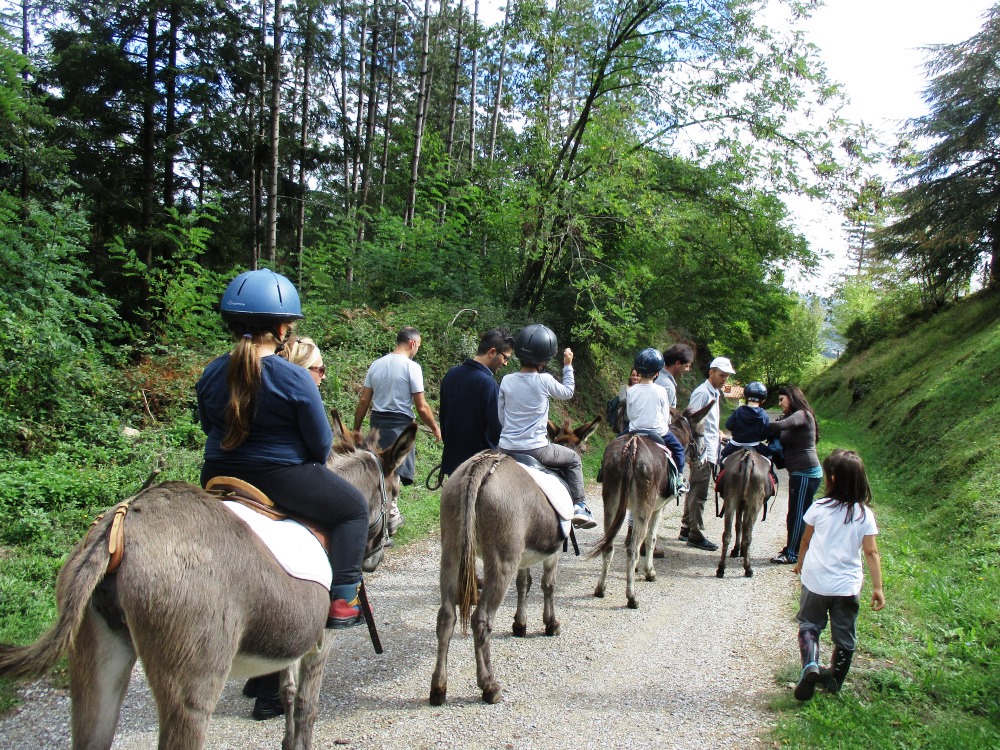 Trekking and walking with a donkey for children and the whole family
Each child will have at his disposal his "own steed" for the whole walk.
The routes will be customized according to the age of the children or your specific needs.
You will always be guided and accompanied by an authorized environmental guide with professional insurance. The donkeys are equipped with a regular health passport and they are also insured.
We can organize pet therapy based activities on and the creation of tactile and manual practices and playful activities (getting to know the animals - the environments and the smells - caressing them, feeding them and getting on the donkeys and playing with them).
Or also activities that deal with specific themes (recognition of the tracks of the wild) and follow the rhythms of the seasons (multi-day trekking, group picnics - chestnut picking) and which foresee the realization of excursions in a natural environment of varying difficulty during which children travel on donkeys.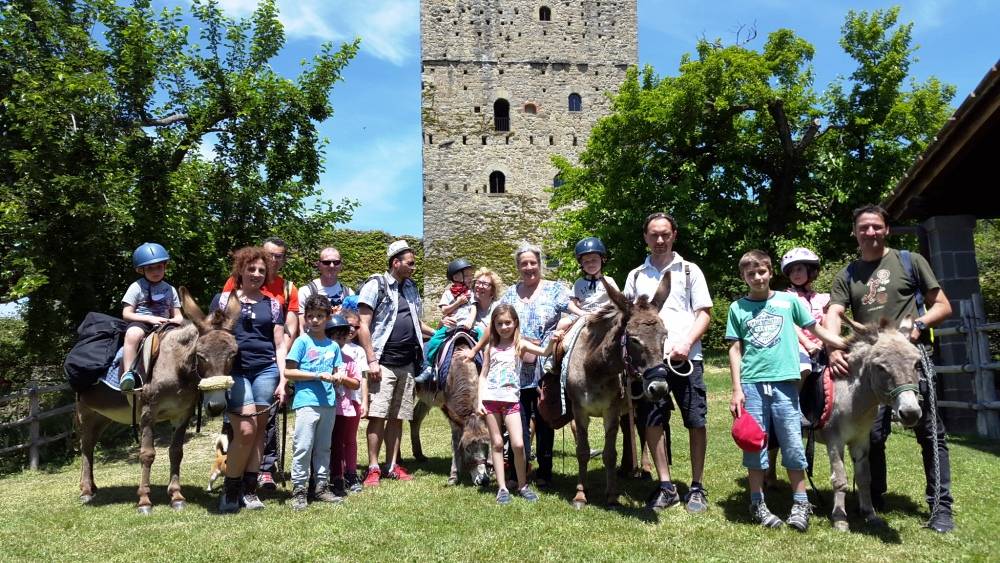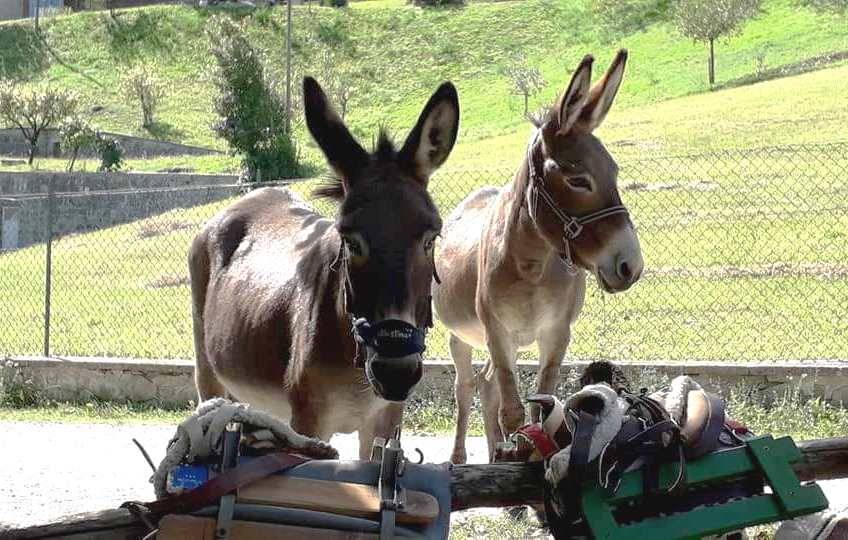 Prices for an experience of about 2.5 hours:
1st child € 32
2nd child € 25
Adult (supporter) € 7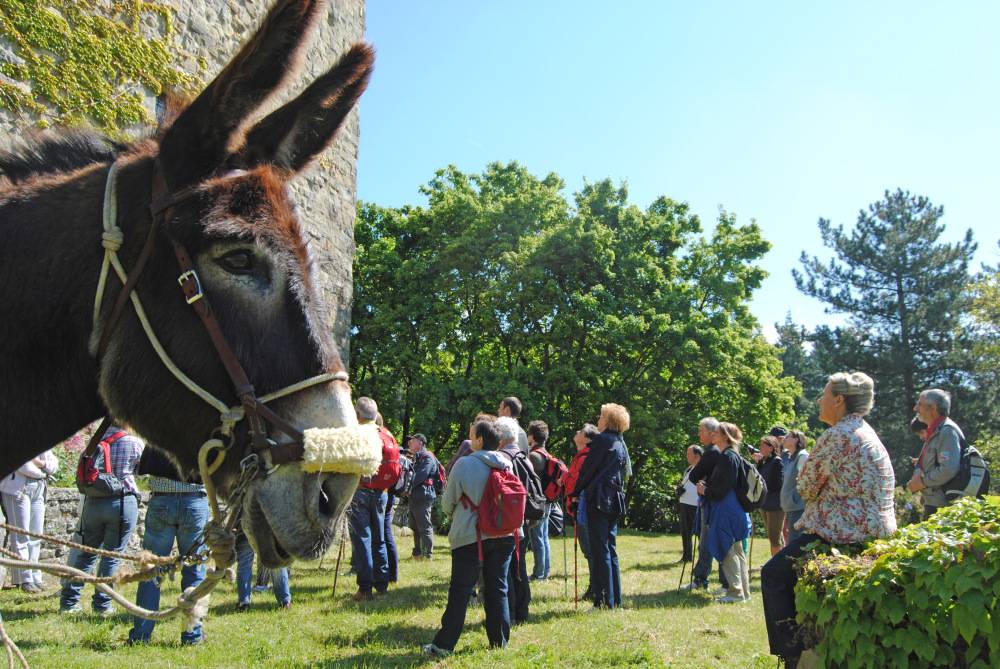 "Adventure, respect for animals and desire to be outdoors are our keywords!"
Here, some examples on how we can organize this special day.
**
You will have the opportunity to take a short and easy walk in the Casentino countryside with nice donkeys. The adventure runs on a donkey's back, on pleasant, never dull paths, and with a thrill of discovery! Donkeys are dedicated to children and can be ridden throughout the journey.
**
Only a fews know that the donkey is, to a large extent, the opposite of what is commonly said: with this activity we discover its patience and sweetness. The donkey will be our guide on an original thematic walk in search of footprints, burrows and signs of the presence of the animals of the National Park. Children will be able to ride donkeys along the way and on their return a small treasure box will be built with them to take home for their memories.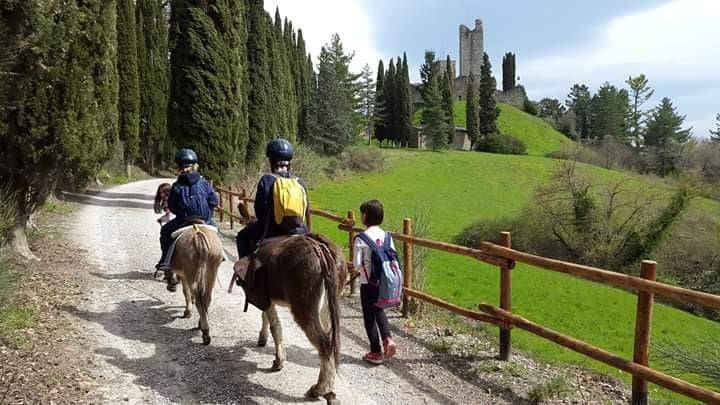 **
Do not miss the opportunity to experience a morning or an afternoon dedicated to learning about the donkey and its world. Games, practical activities and live observations will help you to discover and learn to love a very special "companion"! You can brush him, scratch his ears (do you know they love him?), Get on his back and take a fantastic walk in the woods, and then hug him and show him how much you love him by making him a tasty baby food.
**
Where it takes place: at the castles of the Casentino valley, one of which is near the donkey.
Someday excursion (donkeys equipped with enough to carry backpacks or whatever else) to a castle in the valley. We will immerse ourselves in the Middle Ages, when the donkey was the protagonist together with men. Children can take turns riding donkeys along the way. Duration: approximately 3.5 hours
Book this very special activity!
Contact us for a personalized quote, we will be happy to help you!
info@eurocasa.com
0039 0575 84 53 48
0039 3357604638