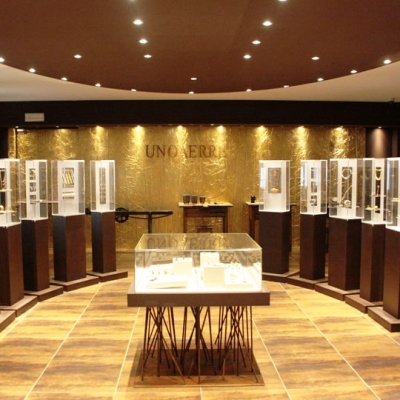 Goldsmith treasures of Arezzo. Find out all secrests with a private tour
Arezzo is worldwide known for its works of art and its cultural traditions as La Giostra del Saracino and the Antiques Fair, but its economy has long also based on a strong culture of gold working with a lot of small and large businesses that really made themselves know also at international level.
The tour that we propose, will give you the opportunity to visit the city with a licensed tour guide and immerse yourself in this beautiful and charming field.
Depart from your accommodation with our professional driver.
Meeting point with the guide(who will be with you till lunctime) in the town center of Arezzo.
You will visit some of the most authentic craft shops and jewelers in the city, including a visit to a goldsmith's workshop where you will learn the secrets of the art.
Through a stroll through the narrow streets of the old town (lasting about 3 hours total), you will also discover some of the main buildings of historic / artistic interest.
Lunch in a tavern in the city center (three-courses menu, drinks not included).
After lunch: departure with our professional driver to the Museo dell'Oro dell'Unoaerre (Gold Museum) 10 km from Arezzo, where the guide of the Museum you will allow you to see jewelry made by famous artists and designers, gold machinery that made the Arezzo gold worldwide famous and the show-room of the company.
You would be able also to buy the Unoaerre products at favorable prices.
Price per person included lunch and private transfer:

4/5 persons Euro 140
6/7 persons Euro 100
8 persons Euro 80